<![CDATA[ var dwellicious_data = { "address": "299 41st Avenue ", "city": "SAN MATEO", "state": "CA", "zip": "94403", "zip4": "", "area": "", "subdivision": "", "county": "", "price": "1848000", "beds": "2", "baths": "2", "sqft": "1310", "lotsize": "9300", "yearbuilt": "1955-01-01", "proptype": "Residential", "mlsnum": "ML81902194", "active": false, "remarks": "Stunning 3* bedroom/2 bath San Mateo view home perched atop Westwood Knolls! Incredible views of San Francisco Bay and the Peninsula. Tranquil, private feel in front and back. New native, low maintenance and drought resistant front garden with drip watering. New paint inside and outside. Updated throughout with hardwood floors in main living areas, cozy carpeted bedrooms and Nest doorbell and thermostat. Large, terraced backyard includes covered patio and kids play structure. Picture window in living room perfect for enjoying the great view. Central A/C. Easy access to main commute corridors including 101, 280, Highway 92 and Caltrain. Convenient to Hillsdale Mall with loads of shops & restaurants , Public Library, shopping, and downtown San Mateo. (*Room staged as 3rd bedroom is permitted as recreation room per former owner who remodeled. Consult the city for more information) Square footage per Realist. Sellers and agent have not verified.", "photos": [ { "displayorder": 0, "url": "https://mlslmedia.azureedge.net/property/MLSL/81902194/d6066fd93aa74815aebfc057e16bc32e/2/1", "caption": "" }, "displayorder": 1, "url": "https://mlslmedia.azureedge.net/property/MLSL/81902194/d6066fd93aa74815aebfc057e16bc32e/2/2", "caption": "" }, "displayorder": 2, "url": "https://mlslmedia.azureedge.net/property/MLSL/81902194/d6066fd93aa74815aebfc057e16bc32e/2/3", "caption": "" }, "displayorder": 3, "url": "https://mlslmedia.azureedge.net/property/MLSL/81902194/d6066fd93aa74815aebfc057e16bc32e/2/4", "caption": "" }, "displayorder": 4, "url": "https://mlslmedia.azureedge.net/property/MLSL/81902194/d6066fd93aa74815aebfc057e16bc32e/2/5", "caption": "" }, "displayorder": 5, "url": "https://mlslmedia.azureedge.net/property/MLSL/81902194/d6066fd93aa74815aebfc057e16bc32e/2/6", "caption": "" }, "displayorder": 6, "url": "https://mlslmedia.azureedge.net/property/MLSL/81902194/d6066fd93aa74815aebfc057e16bc32e/2/7", "caption": "" }, "displayorder": 7, "url": "https://mlslmedia.azureedge.net/property/MLSL/81902194/d6066fd93aa74815aebfc057e16bc32e/2/8", "caption": "" }, "displayorder": 8, "url": "https://mlslmedia.azureedge.net/property/MLSL/81902194/d6066fd93aa74815aebfc057e16bc32e/2/9", "caption": "" }, "displayorder": 9, "url": "https://mlslmedia.azureedge.net/property/MLSL/81902194/d6066fd93aa74815aebfc057e16bc32e/2/10", "caption": "" }, "displayorder": 10, "url": "https://mlslmedia.azureedge.net/property/MLSL/81902194/d6066fd93aa74815aebfc057e16bc32e/2/11", "caption": "" }, "displayorder": 11, "url": "https://mlslmedia.azureedge.net/property/MLSL/81902194/d6066fd93aa74815aebfc057e16bc32e/2/12", "caption": "" }, "displayorder": 12, "url": "https://mlslmedia.azureedge.net/property/MLSL/81902194/d6066fd93aa74815aebfc057e16bc32e/2/13", "caption": "" }, "displayorder": 13, "url": "https://mlslmedia.azureedge.net/property/MLSL/81902194/d6066fd93aa74815aebfc057e16bc32e/2/14", "caption": "" }, "displayorder": 14, "url": "https://mlslmedia.azureedge.net/property/MLSL/81902194/d6066fd93aa74815aebfc057e16bc32e/2/15", "caption": "" }, "displayorder": 15, "url": "https://mlslmedia.azureedge.net/property/MLSL/81902194/d6066fd93aa74815aebfc057e16bc32e/2/16", "caption": "" }, "displayorder": 16, "url": "https://mlslmedia.azureedge.net/property/MLSL/81902194/d6066fd93aa74815aebfc057e16bc32e/2/17", "caption": "" }, "displayorder": 17, "url": "https://mlslmedia.azureedge.net/property/MLSL/81902194/d6066fd93aa74815aebfc057e16bc32e/2/18", "caption": "" }, "displayorder": 18, "url": "https://mlslmedia.azureedge.net/property/MLSL/81902194/d6066fd93aa74815aebfc057e16bc32e/2/19", "caption": "" }, "displayorder": 19, "url": "https://mlslmedia.azureedge.net/property/MLSL/81902194/d6066fd93aa74815aebfc057e16bc32e/2/20", "caption": "" }, "displayorder": 20, "url": "https://mlslmedia.azureedge.net/property/MLSL/81902194/d6066fd93aa74815aebfc057e16bc32e/2/21", "caption": "" }, "displayorder": 21, "url": "https://mlslmedia.azureedge.net/property/MLSL/81902194/d6066fd93aa74815aebfc057e16bc32e/2/22", "caption": "" }, "displayorder": 22, "url": "https://mlslmedia.azureedge.net/property/MLSL/81902194/d6066fd93aa74815aebfc057e16bc32e/2/23", "caption": "" }, "displayorder": 23, "url": "https://mlslmedia.azureedge.net/property/MLSL/81902194/d6066fd93aa74815aebfc057e16bc32e/2/24", "caption": "" }, "displayorder": 24, "url": "https://mlslmedia.azureedge.net/property/MLSL/81902194/d6066fd93aa74815aebfc057e16bc32e/2/25", "caption": "" }, "displayorder": 25, "url": "https://mlslmedia.azureedge.net/property/MLSL/81902194/d6066fd93aa74815aebfc057e16bc32e/2/26", "caption": "" }, "displayorder": 26, "url": "https://mlslmedia.azureedge.net/property/MLSL/81902194/d6066fd93aa74815aebfc057e16bc32e/2/27", "caption": "" }, "displayorder": 27, "url": "https://mlslmedia.azureedge.net/property/MLSL/81902194/d6066fd93aa74815aebfc057e16bc32e/2/28", "caption": "" }, "displayorder": 28, "url": "https://mlslmedia.azureedge.net/property/MLSL/81902194/d6066fd93aa74815aebfc057e16bc32e/2/29", "caption": "" }, "displayorder": 29, "url": "https://mlslmedia.azureedge.net/property/MLSL/81902194/d6066fd93aa74815aebfc057e16bc32e/2/30", "caption": "" }, "displayorder": 30, "url": "https://mlslmedia.azureedge.net/property/MLSL/81902194/d6066fd93aa74815aebfc057e16bc32e/2/31", "caption": "" }, "displayorder": 31, "url": "https://mlslmedia.azureedge.net/property/MLSL/81902194/d6066fd93aa74815aebfc057e16bc32e/2/32", "caption": "" }, "displayorder": 32, "url": "https://mlslmedia.azureedge.net/property/MLSL/81902194/d6066fd93aa74815aebfc057e16bc32e/2/33", "caption": "" }, "displayorder": 33, "url": "https://mlslmedia.azureedge.net/property/MLSL/81902194/d6066fd93aa74815aebfc057e16bc32e/2/34", "caption": "" }, "displayorder": 34, "url": "https://mlslmedia.azureedge.net/property/MLSL/81902194/d6066fd93aa74815aebfc057e16bc32e/2/35", "caption": "" }, "displayorder": 35, "url": "https://mlslmedia.azureedge.net/property/MLSL/81902194/d6066fd93aa74815aebfc057e16bc32e/2/36", "caption": "" }, "displayorder": 36, "url": "https://mlslmedia.azureedge.net/property/MLSL/81902194/d6066fd93aa74815aebfc057e16bc32e/2/37", "caption": "" }, "displayorder": 37, "url": "https://mlslmedia.azureedge.net/property/MLSL/81902194/d6066fd93aa74815aebfc057e16bc32e/2/38", "caption": "" }, "displayorder": 38, "url": "https://mlslmedia.azureedge.net/property/MLSL/81902194/d6066fd93aa74815aebfc057e16bc32e/2/39", "caption": "" }, "displayorder": 39, "url": "https://mlslmedia.azureedge.net/property/MLSL/81902194/d6066fd93aa74815aebfc057e16bc32e/2/40", "caption": "" }, "displayorder": 40, "url": "https://mlslmedia.azureedge.net/property/MLSL/81902194/d6066fd93aa74815aebfc057e16bc32e/2/41", "caption": "" }, "displayorder": 41, "url": "https://mlslmedia.azureedge.net/property/MLSL/81902194/d6066fd93aa74815aebfc057e16bc32e/2/42", "caption": "" }, "displayorder": 42, "url": "https://mlslmedia.azureedge.net/property/MLSL/81902194/d6066fd93aa74815aebfc057e16bc32e/2/43", "caption": "" } ], "agent": { "name": "Elaine White", "phone": "650-566-5323", "email": "ewhite@cbnorcal.com" }, "broker": { "name": "Coldwell Banker Realty", "phone": "", "email": "" } }; ]]>
299 41st Avenue
SAN MATEO, CA 94403

Click here for map
Residential Home
$1,848,000
1,310 Sq Feet
2 Bedrooms
2 Bathrooms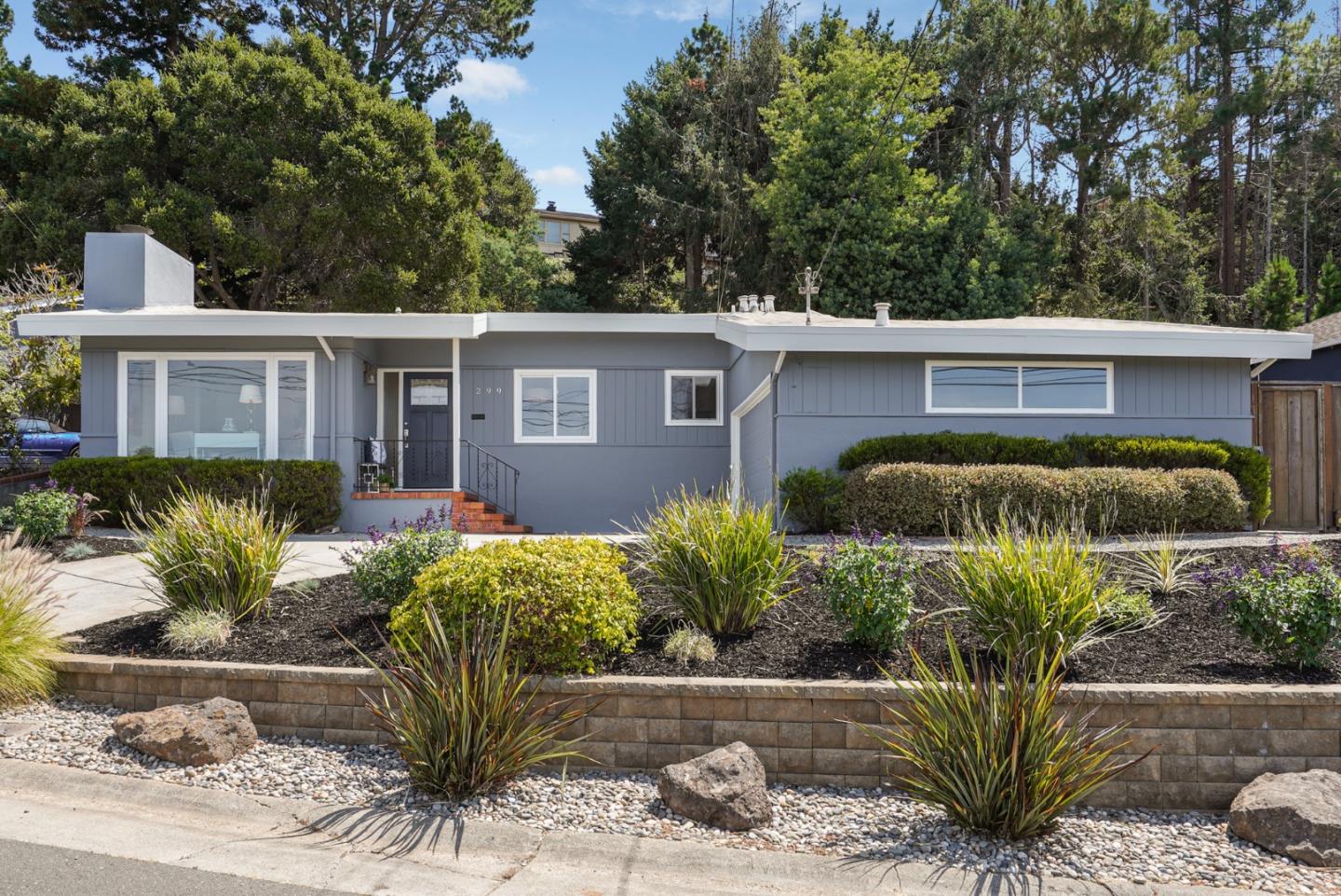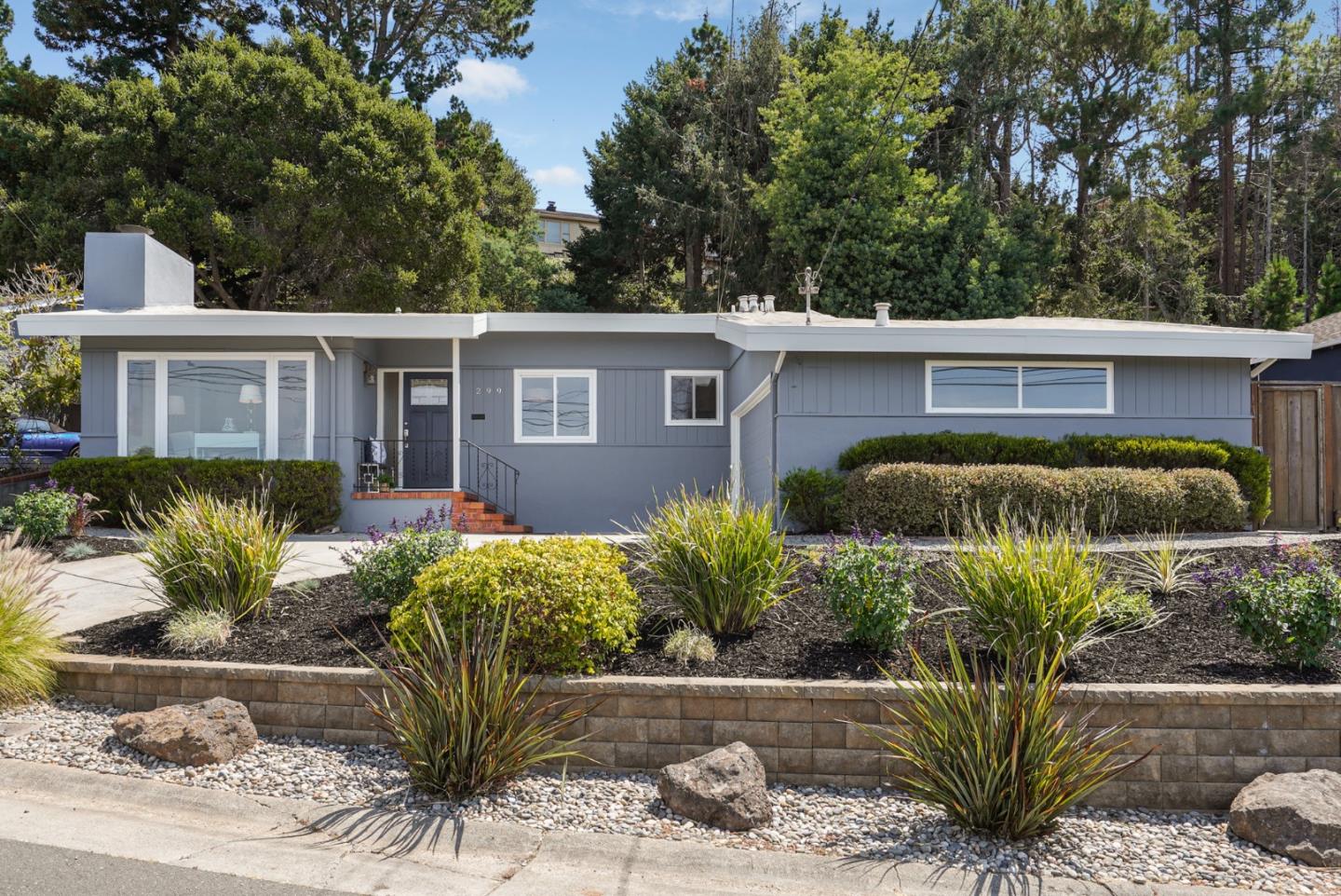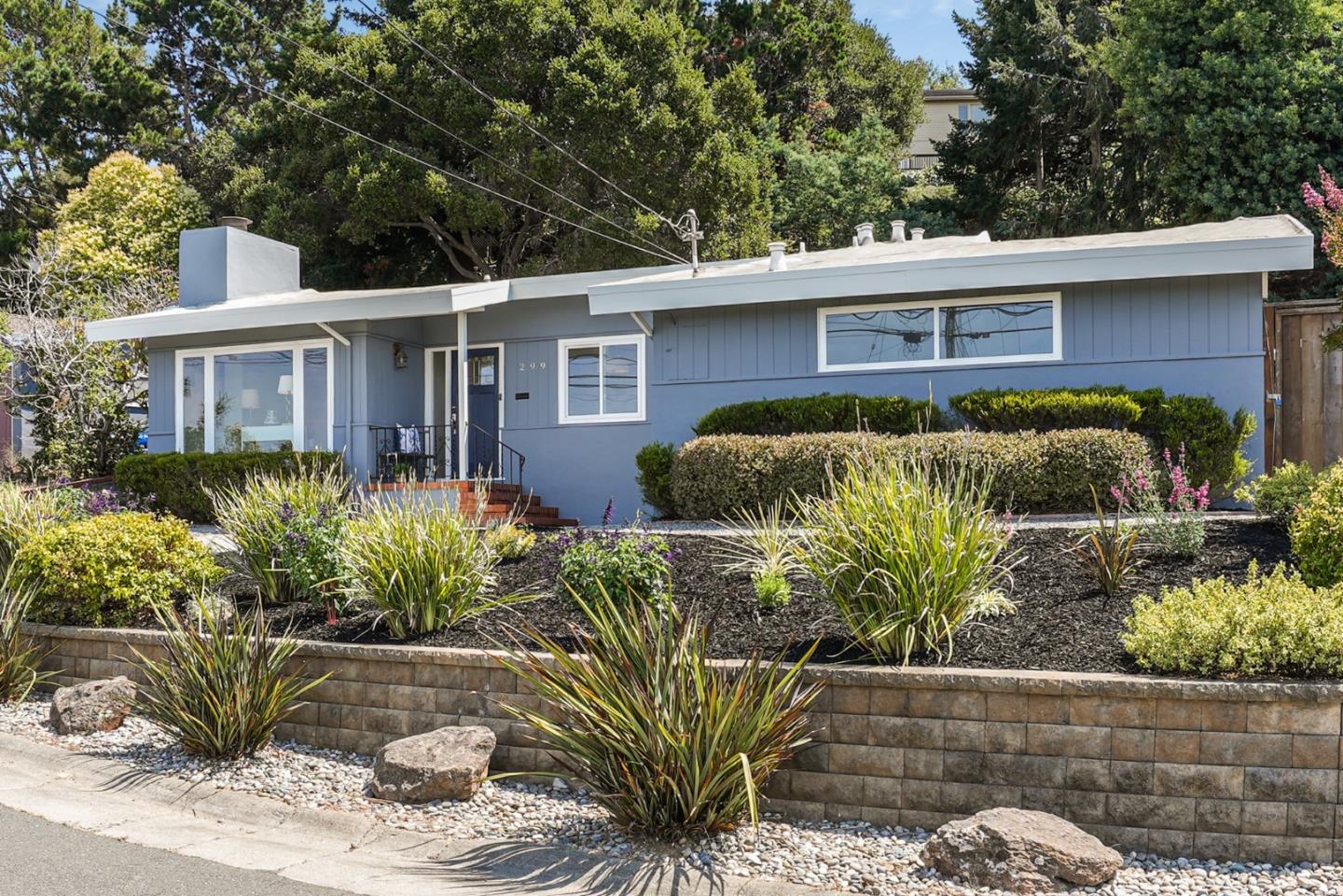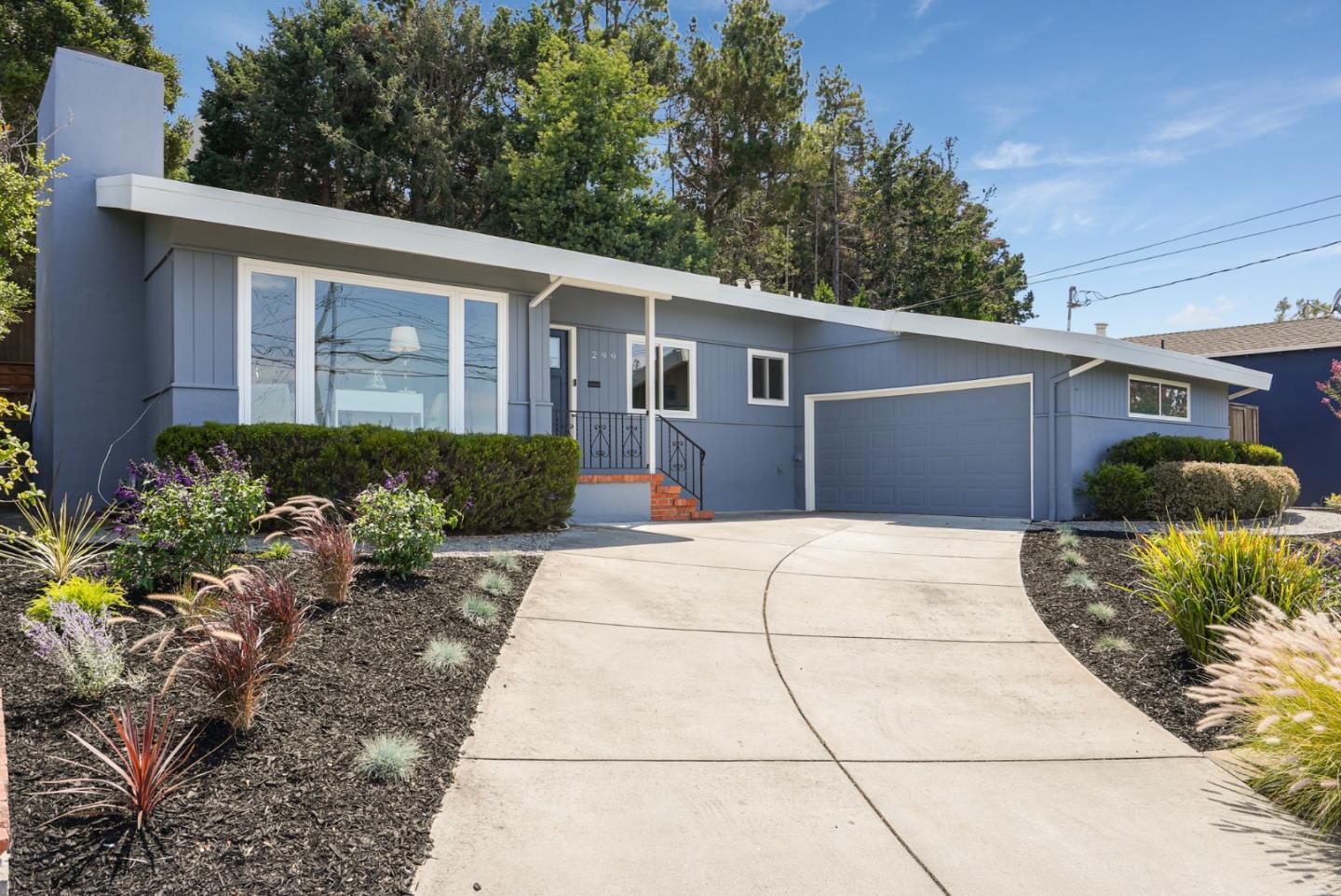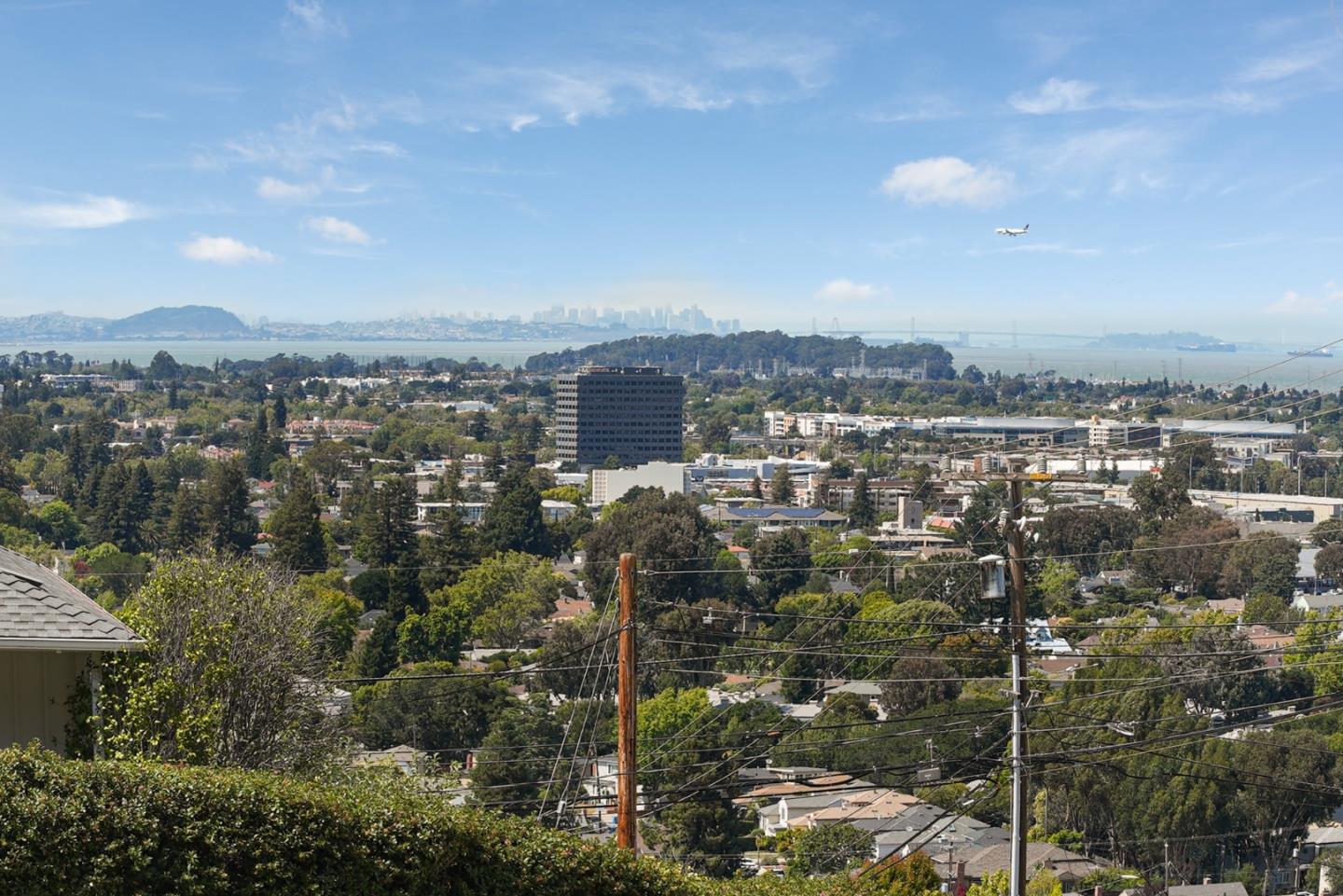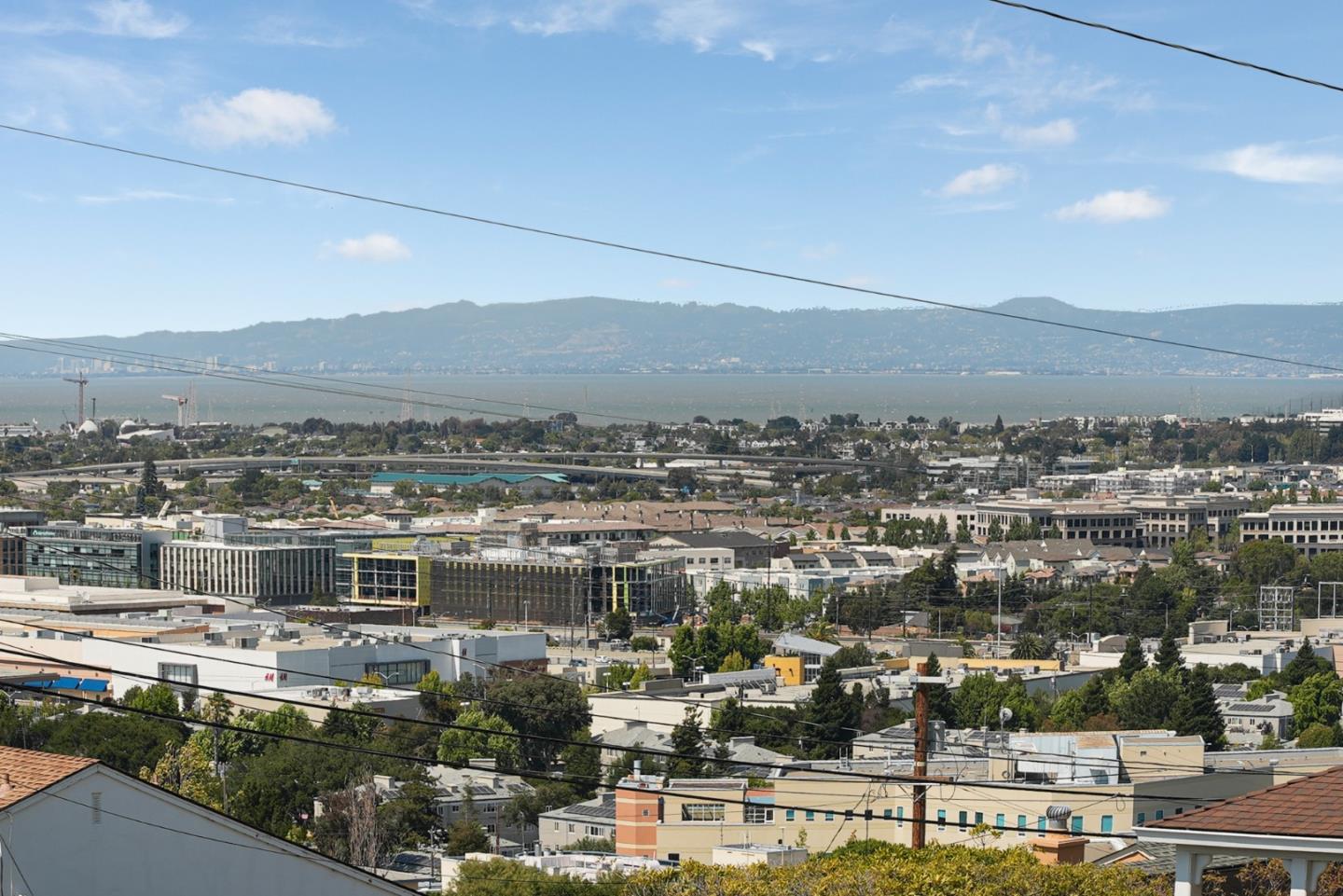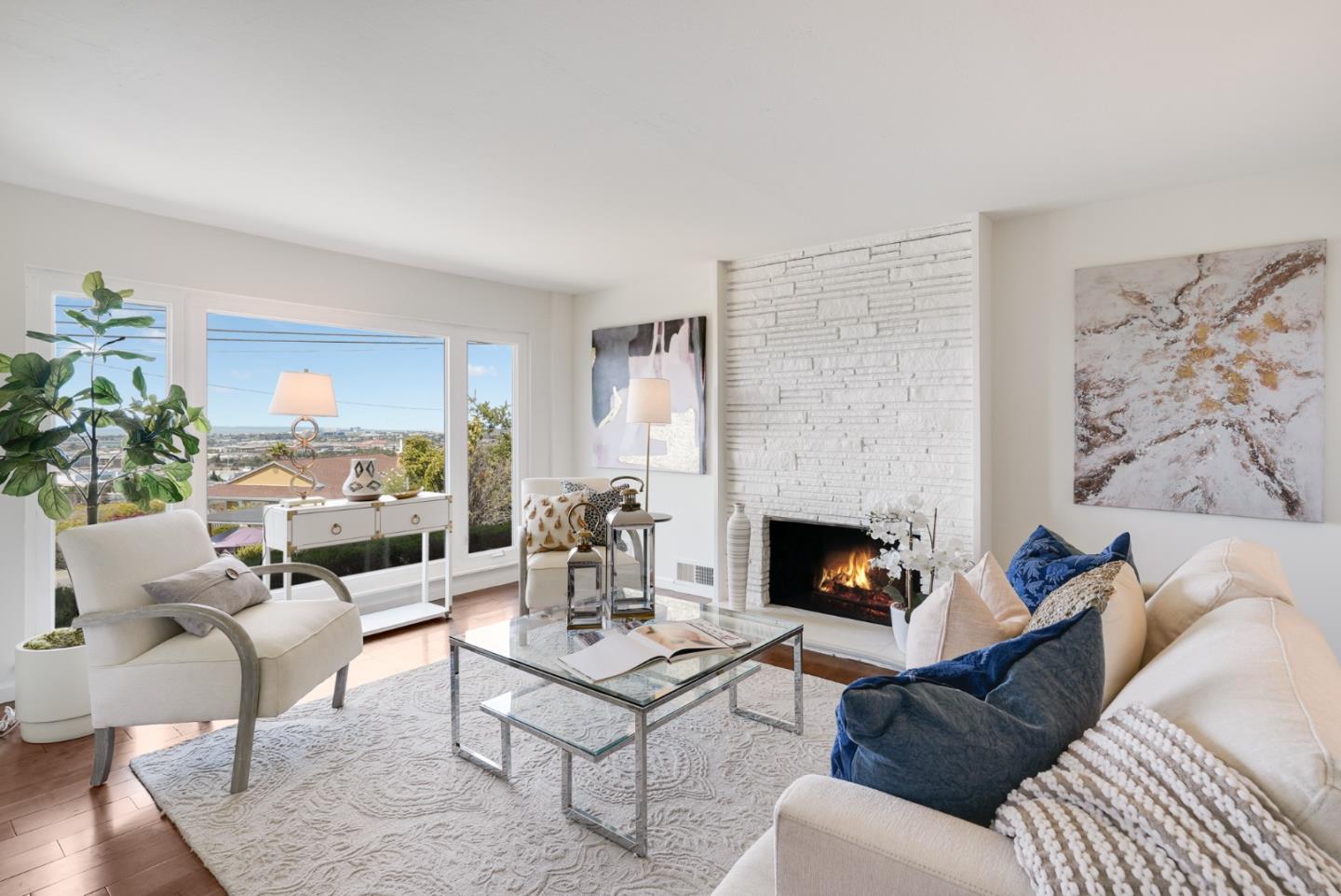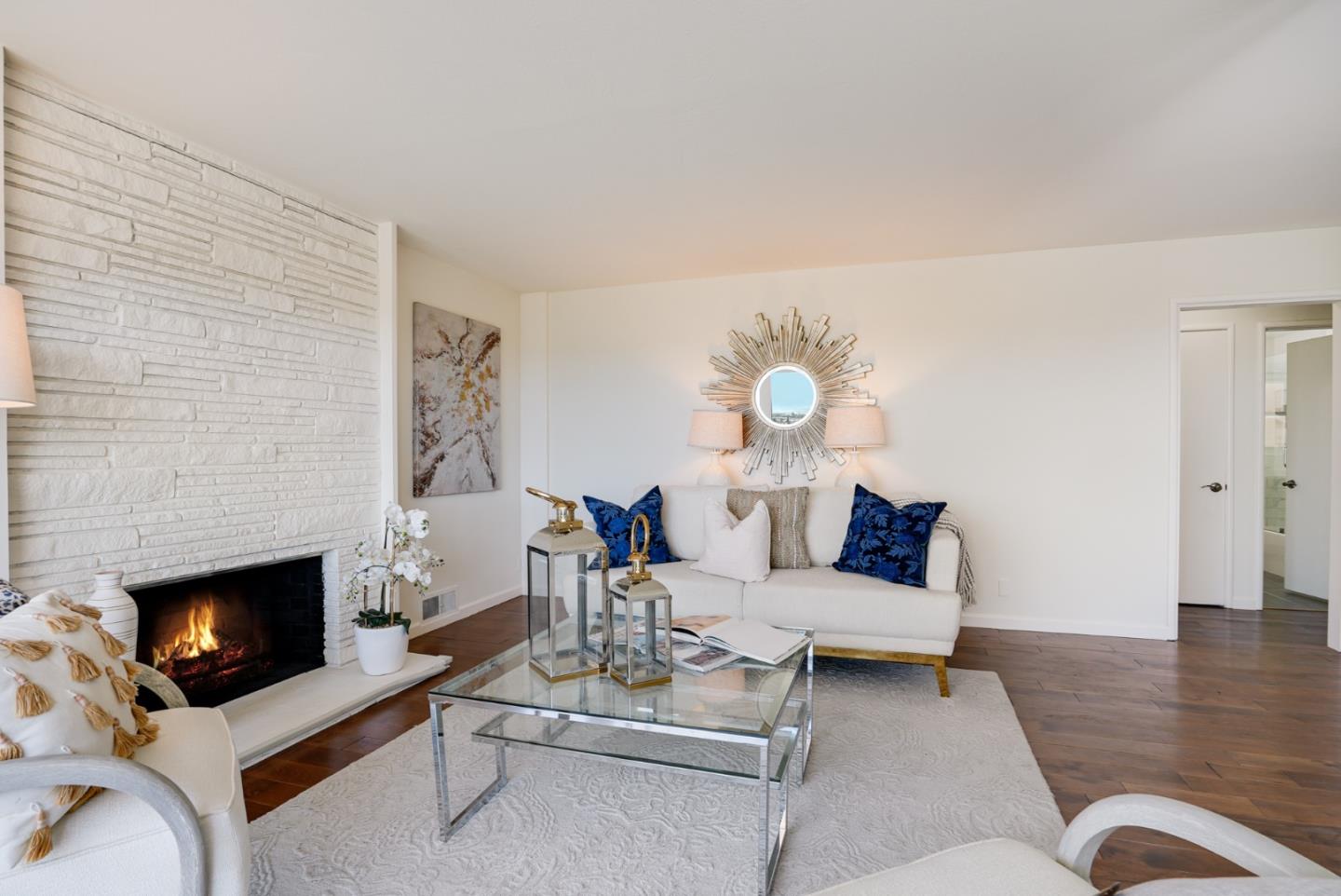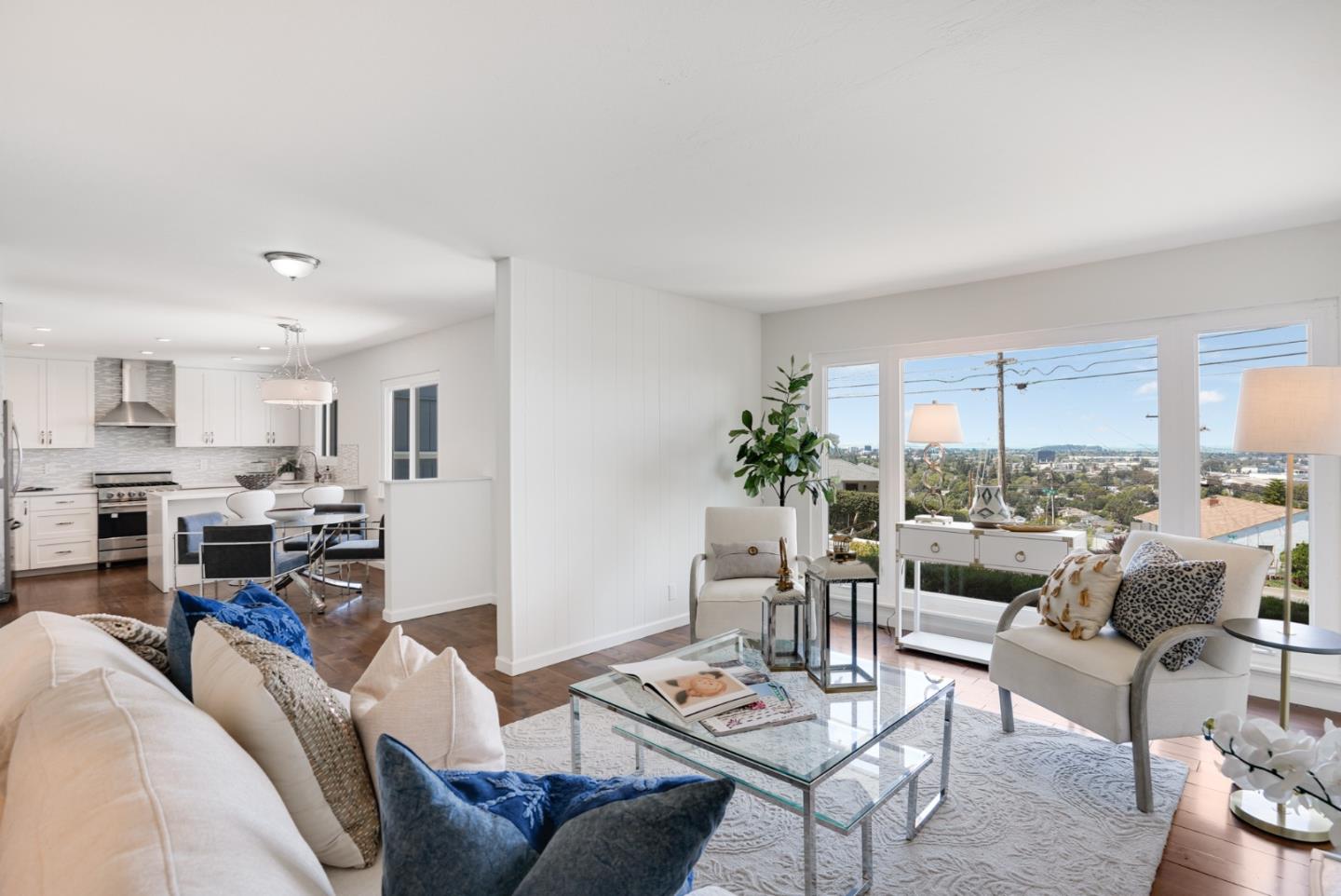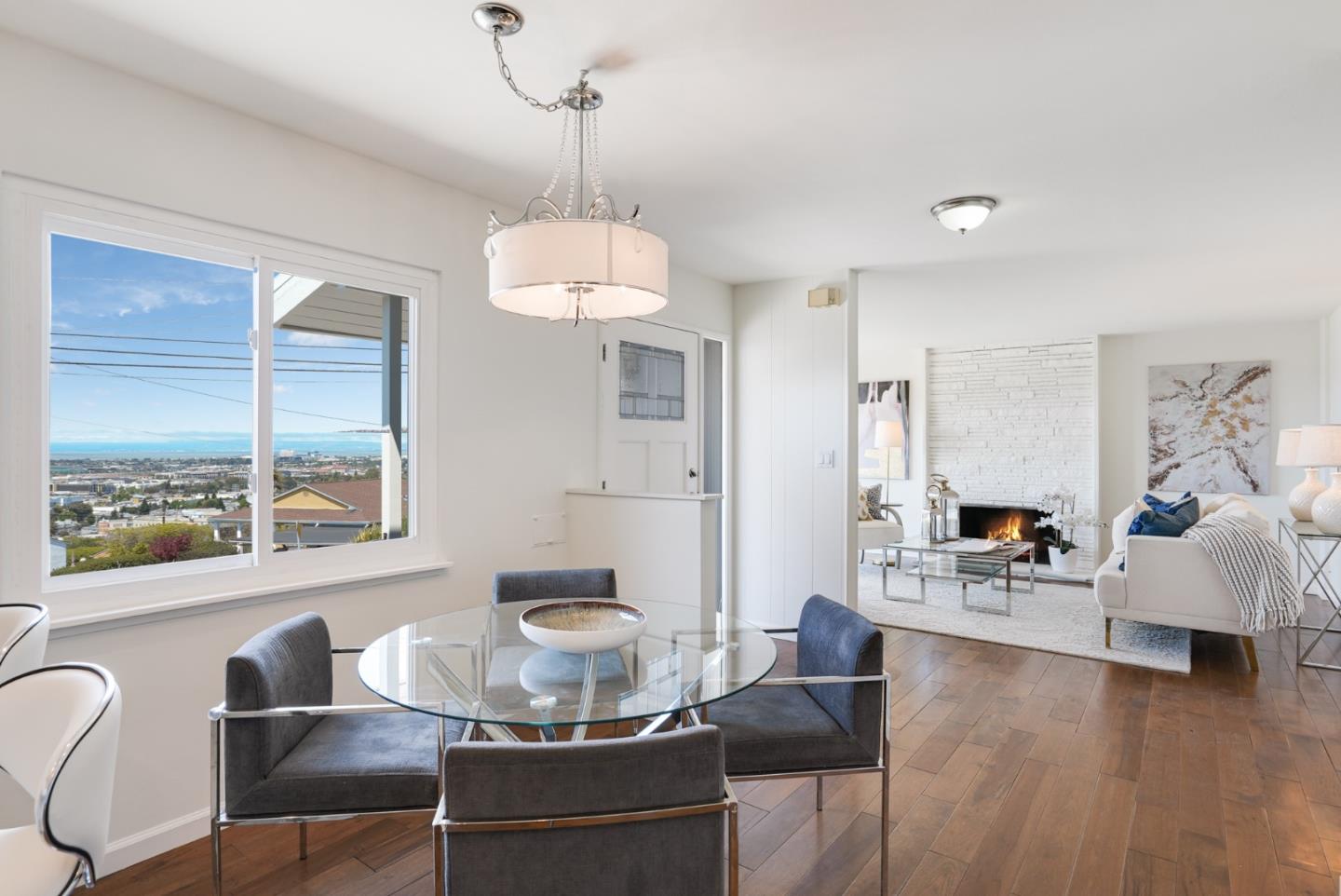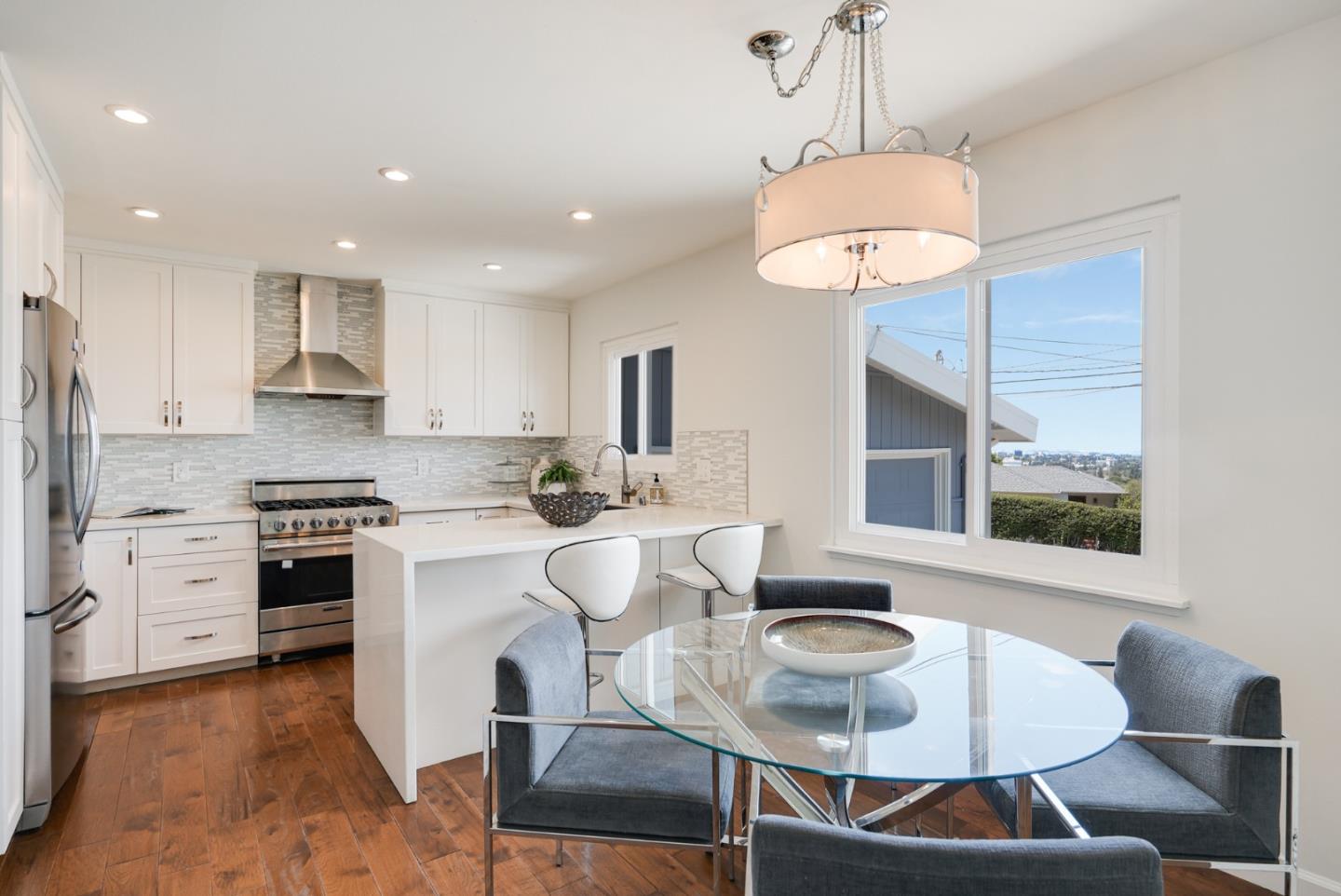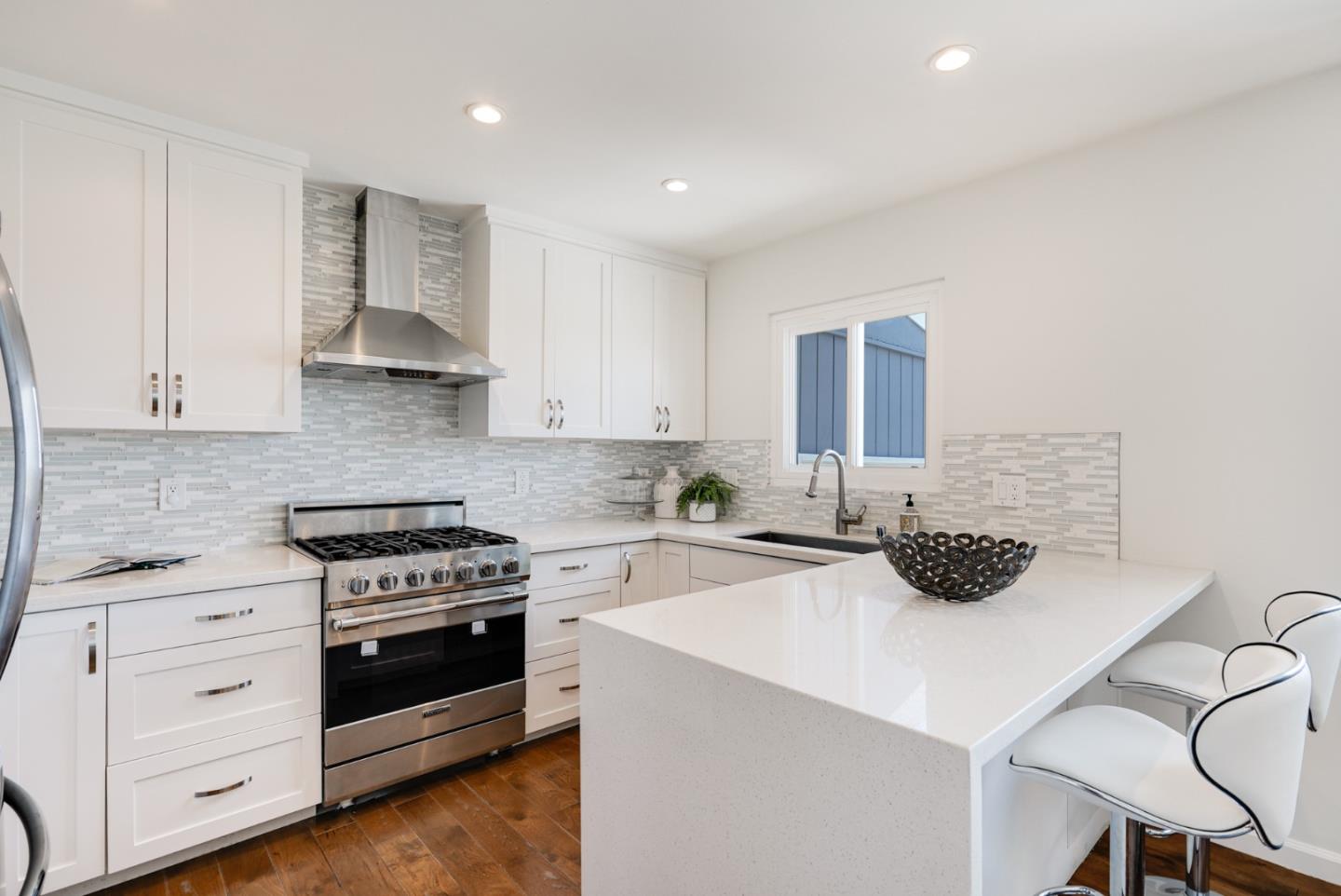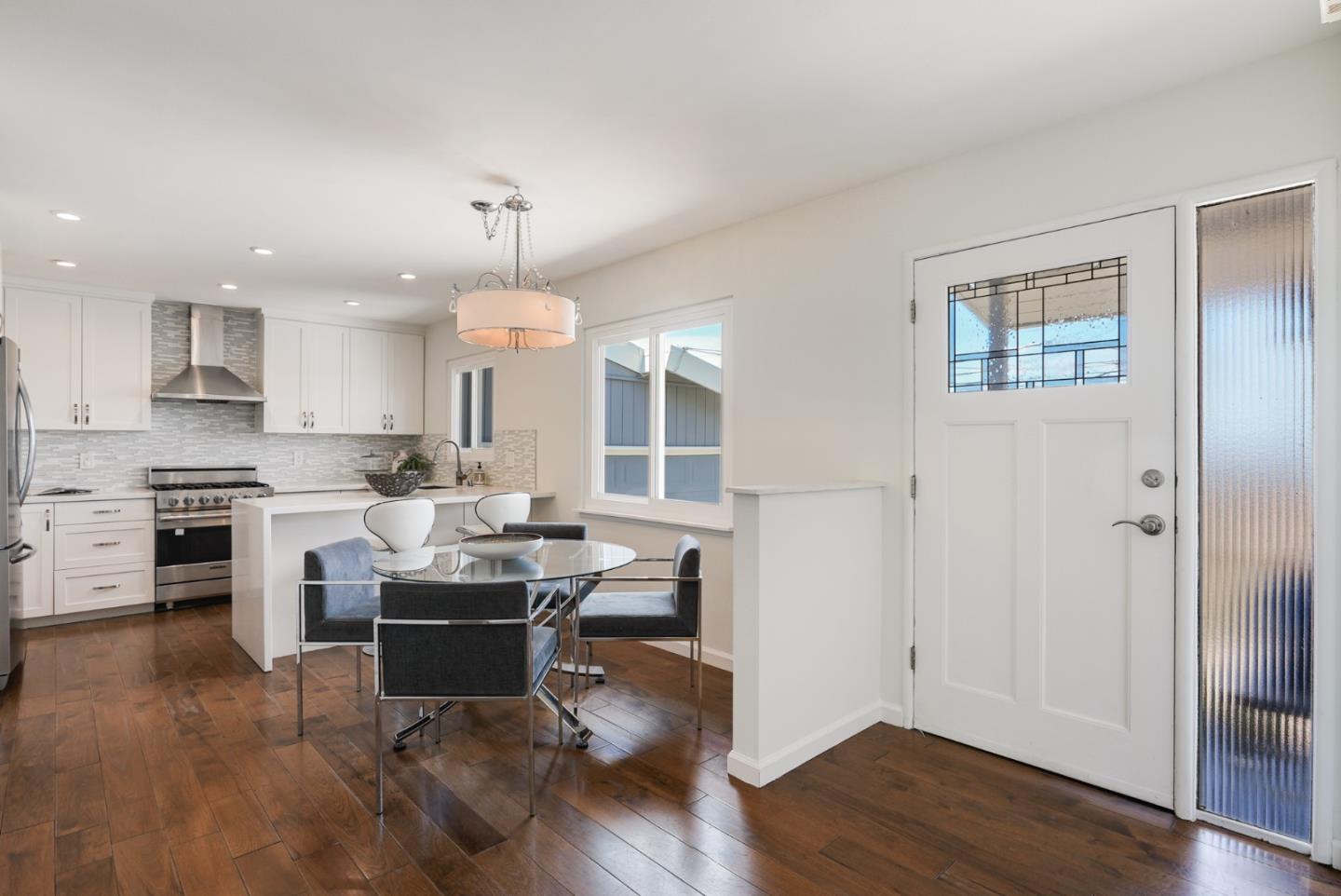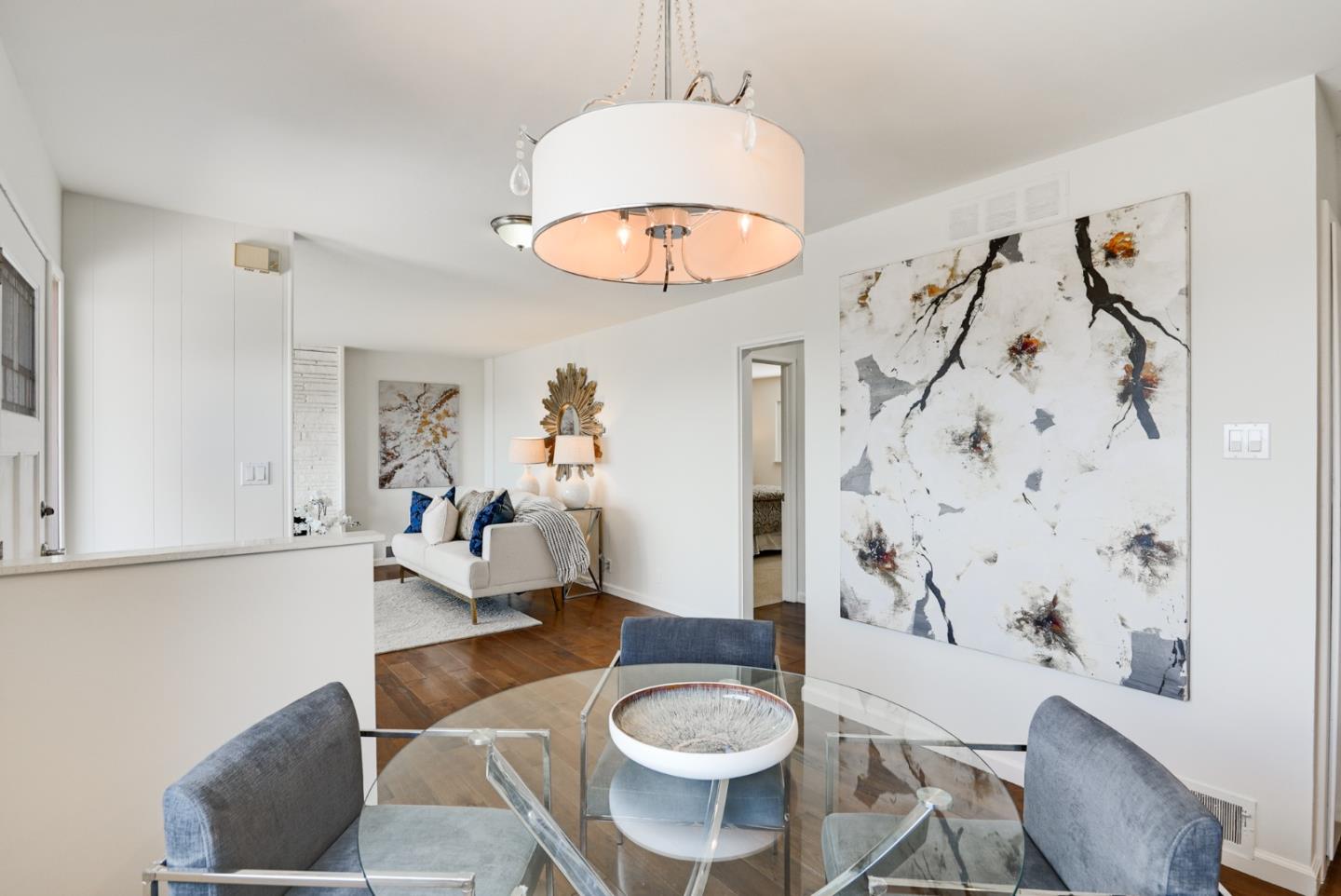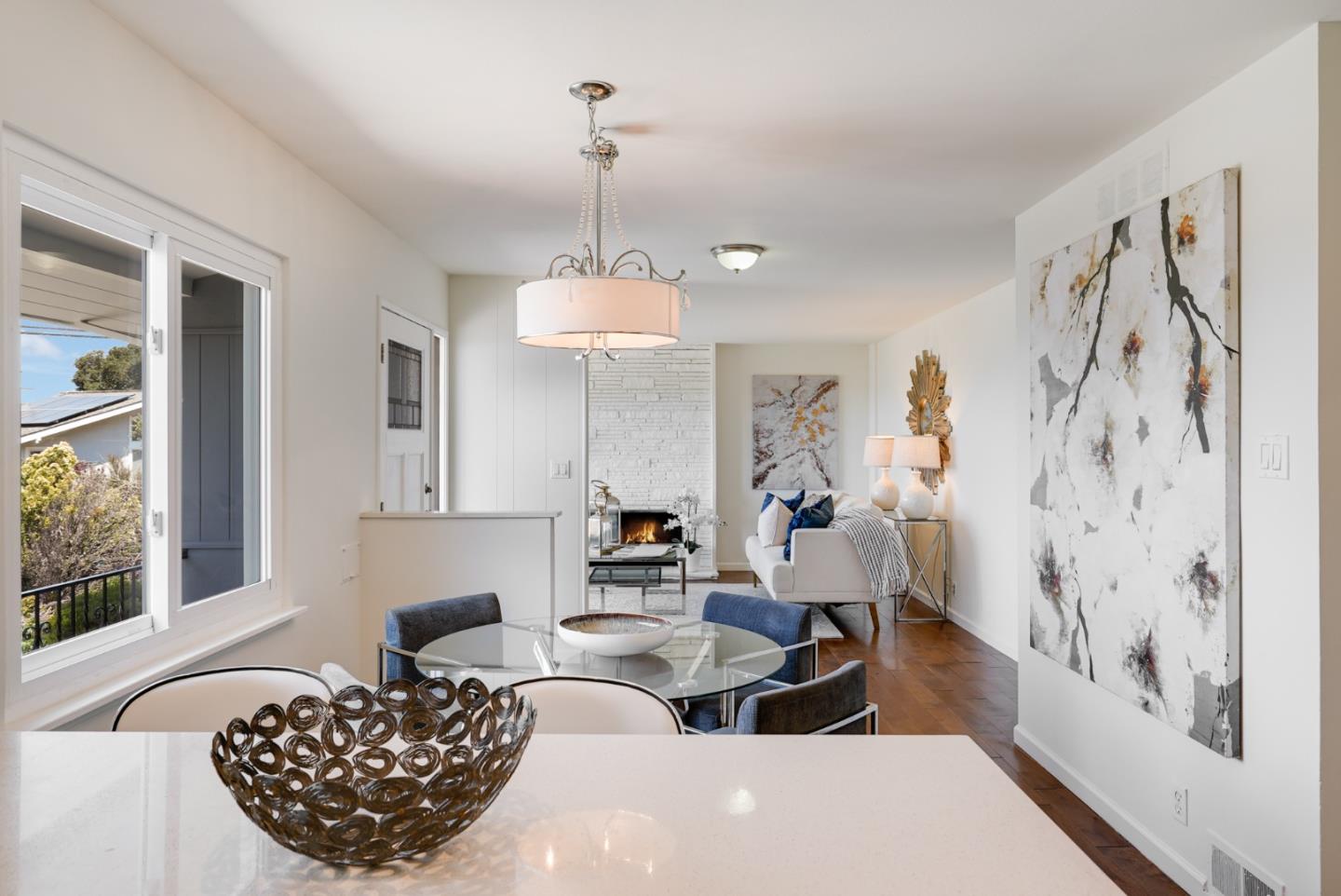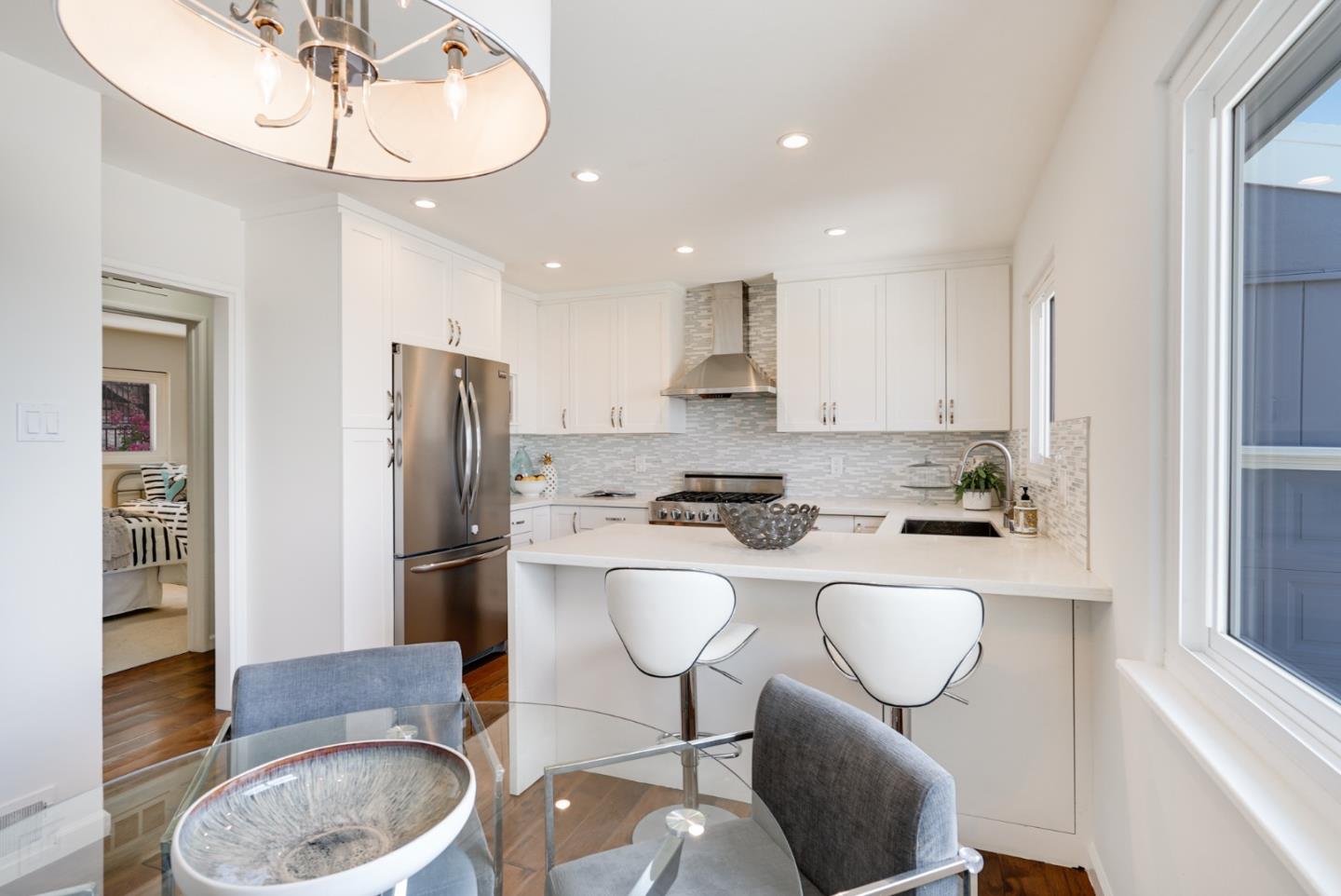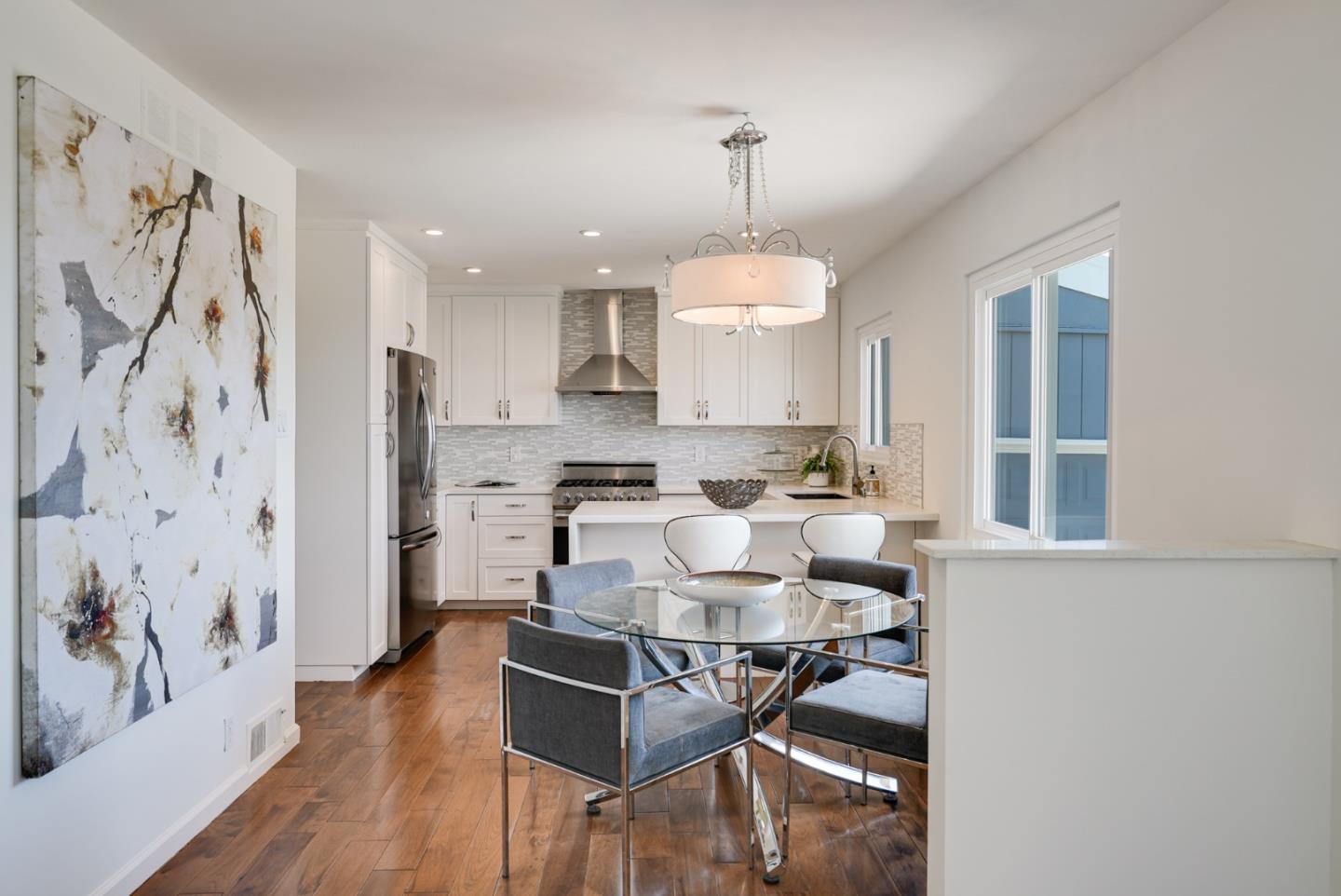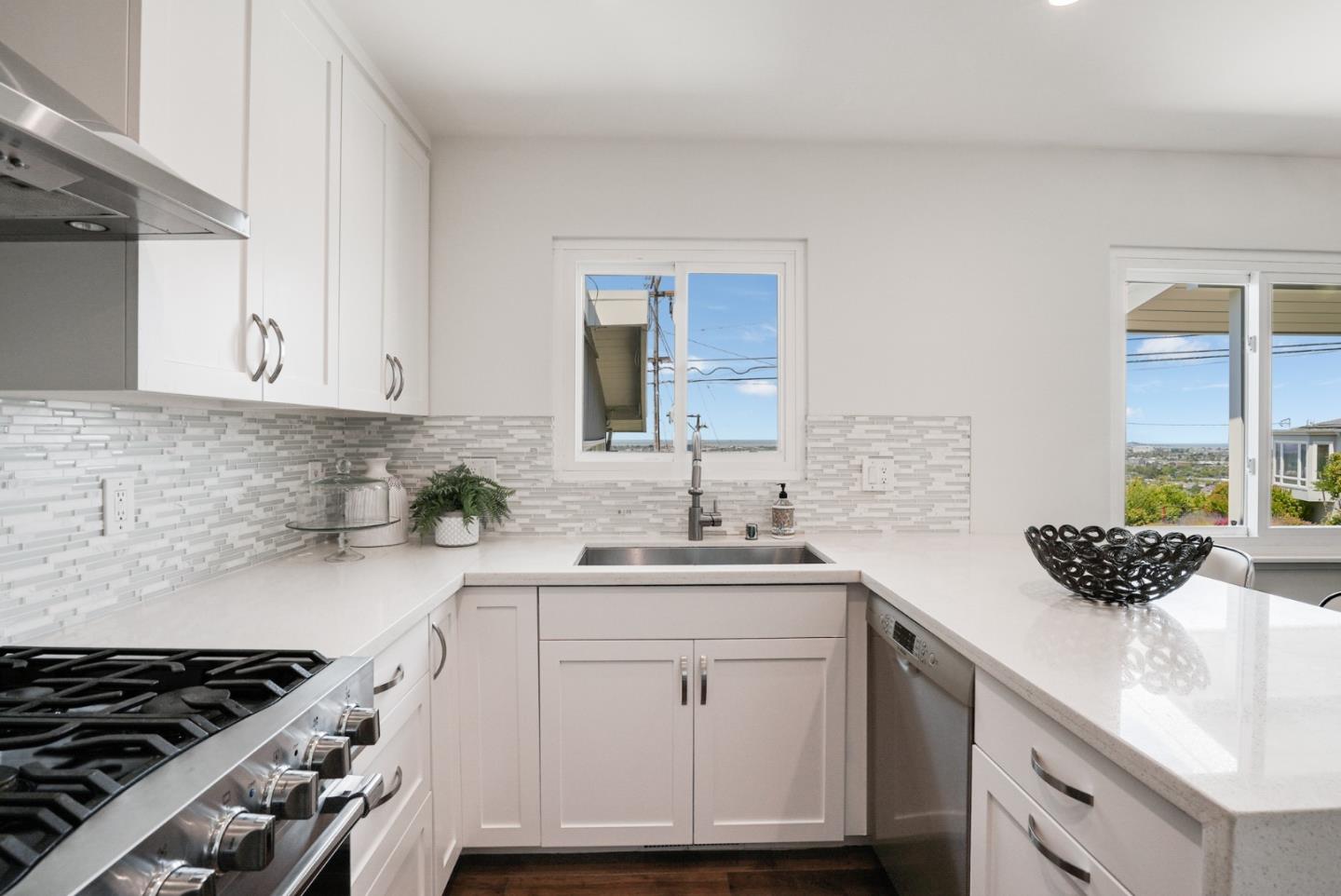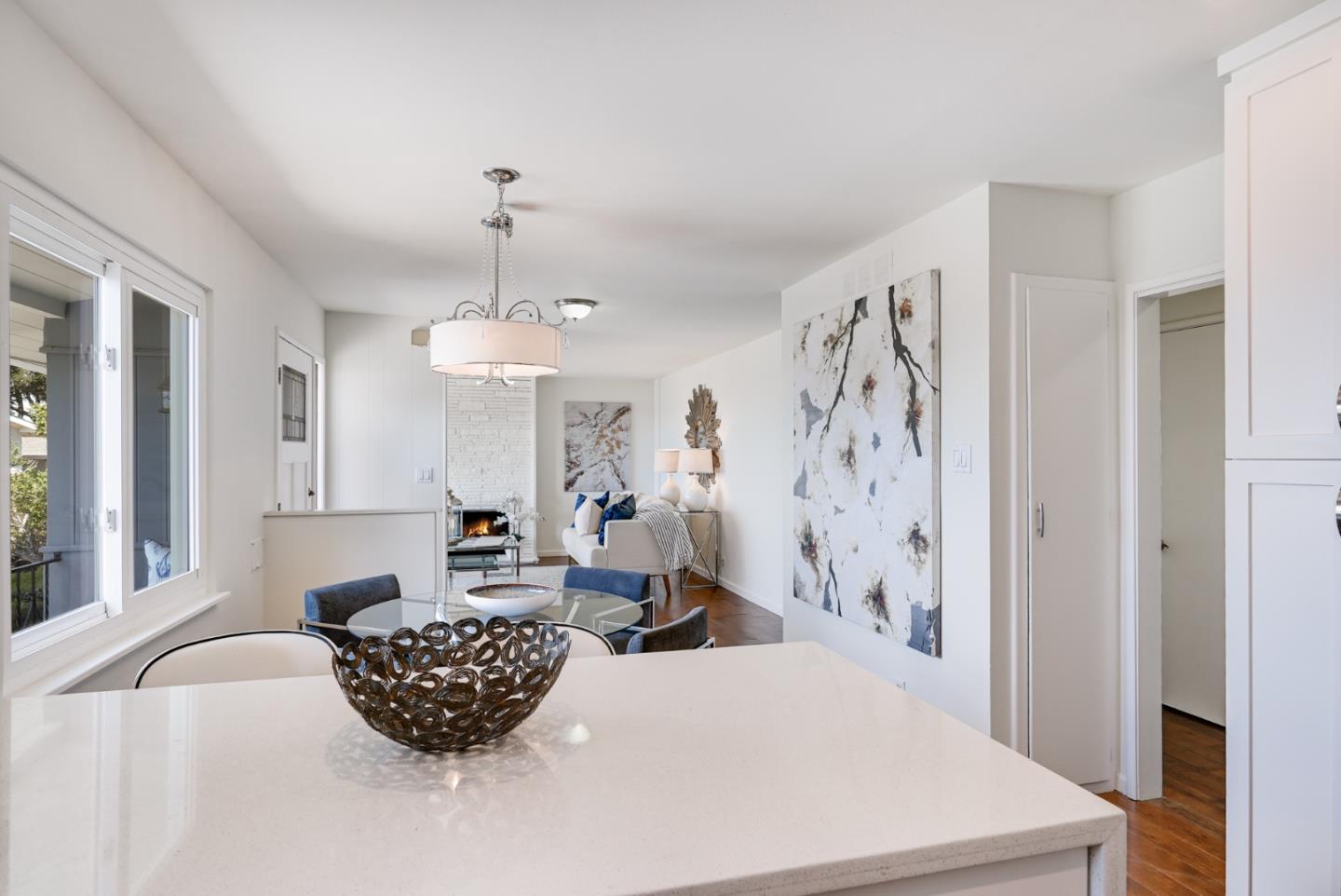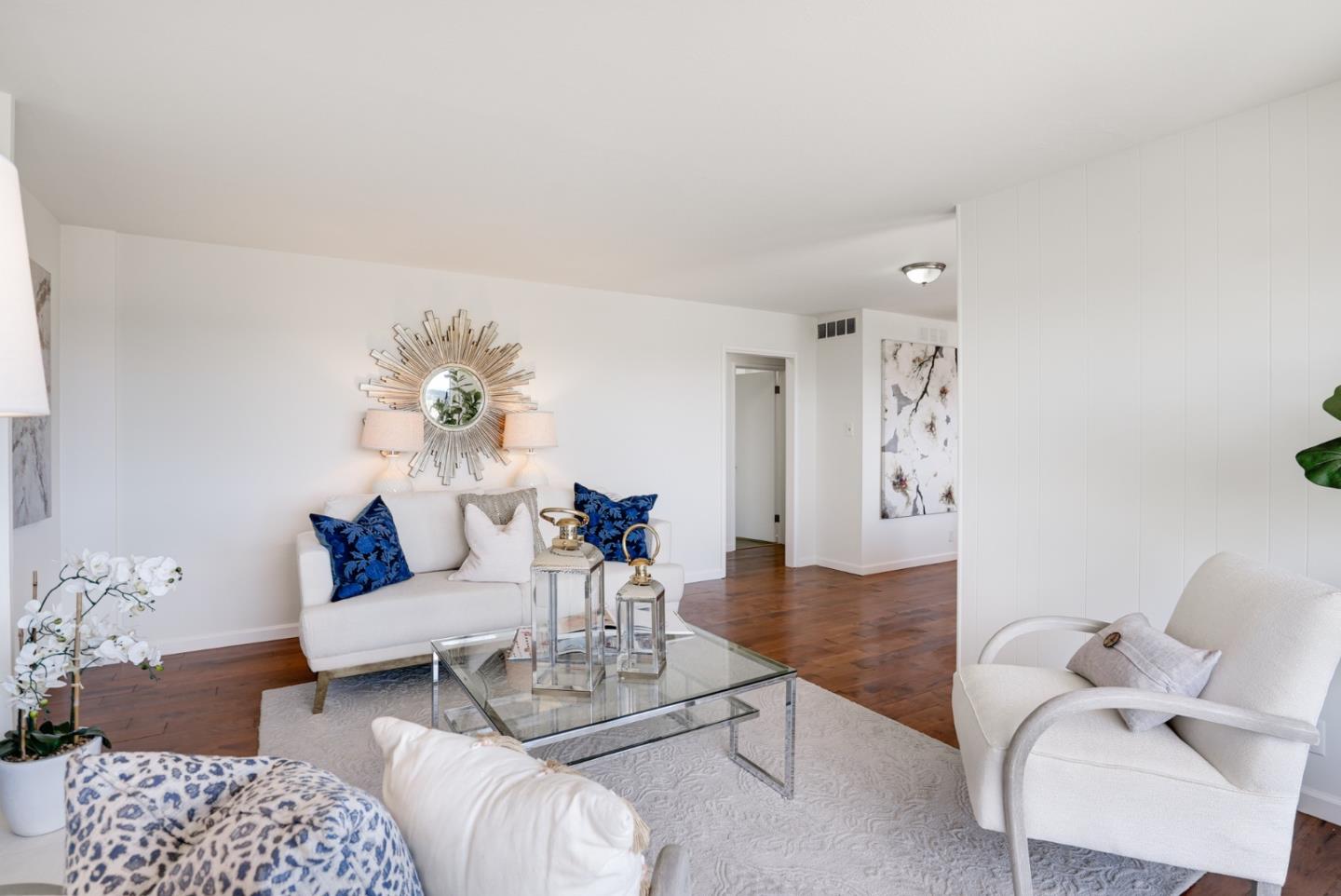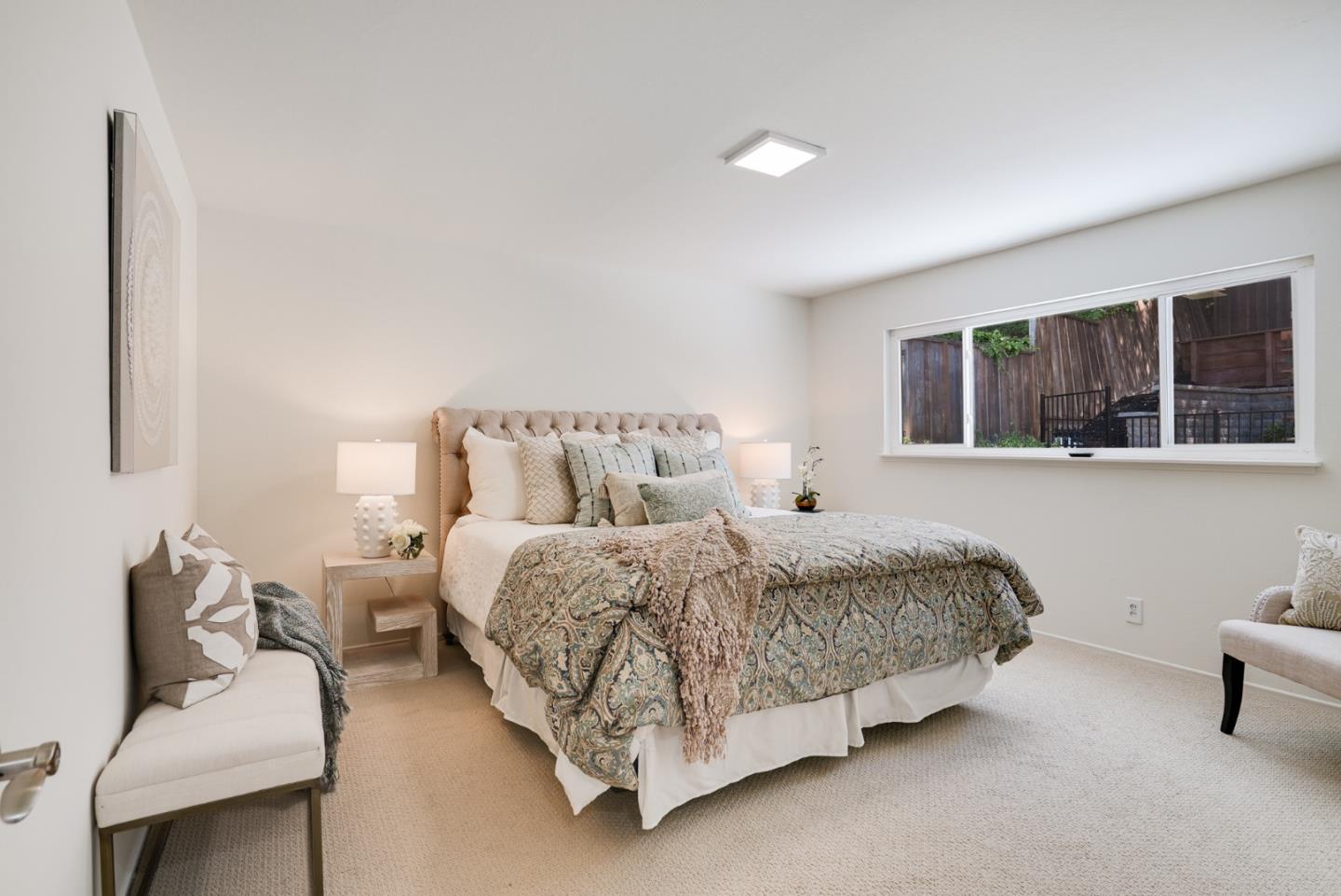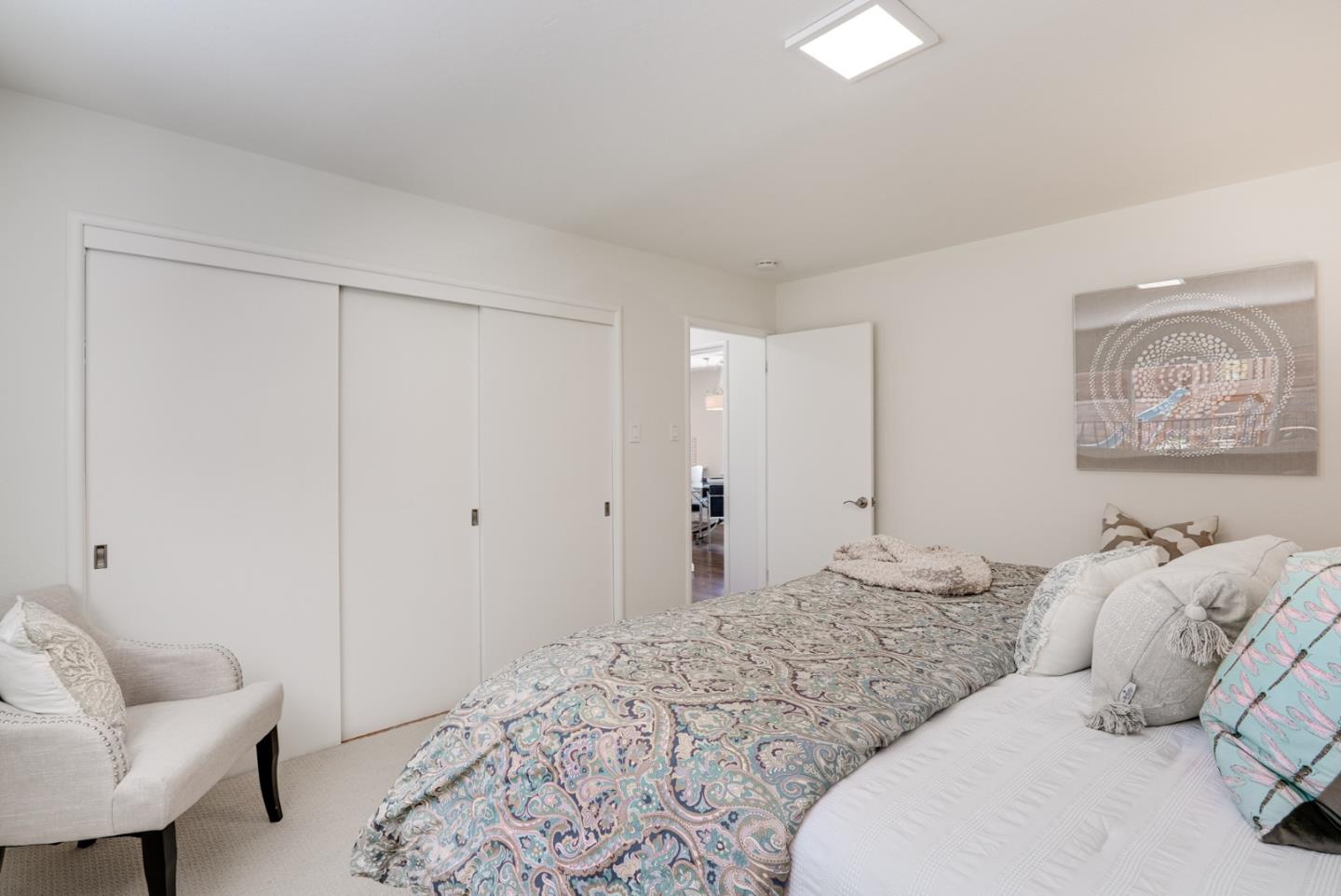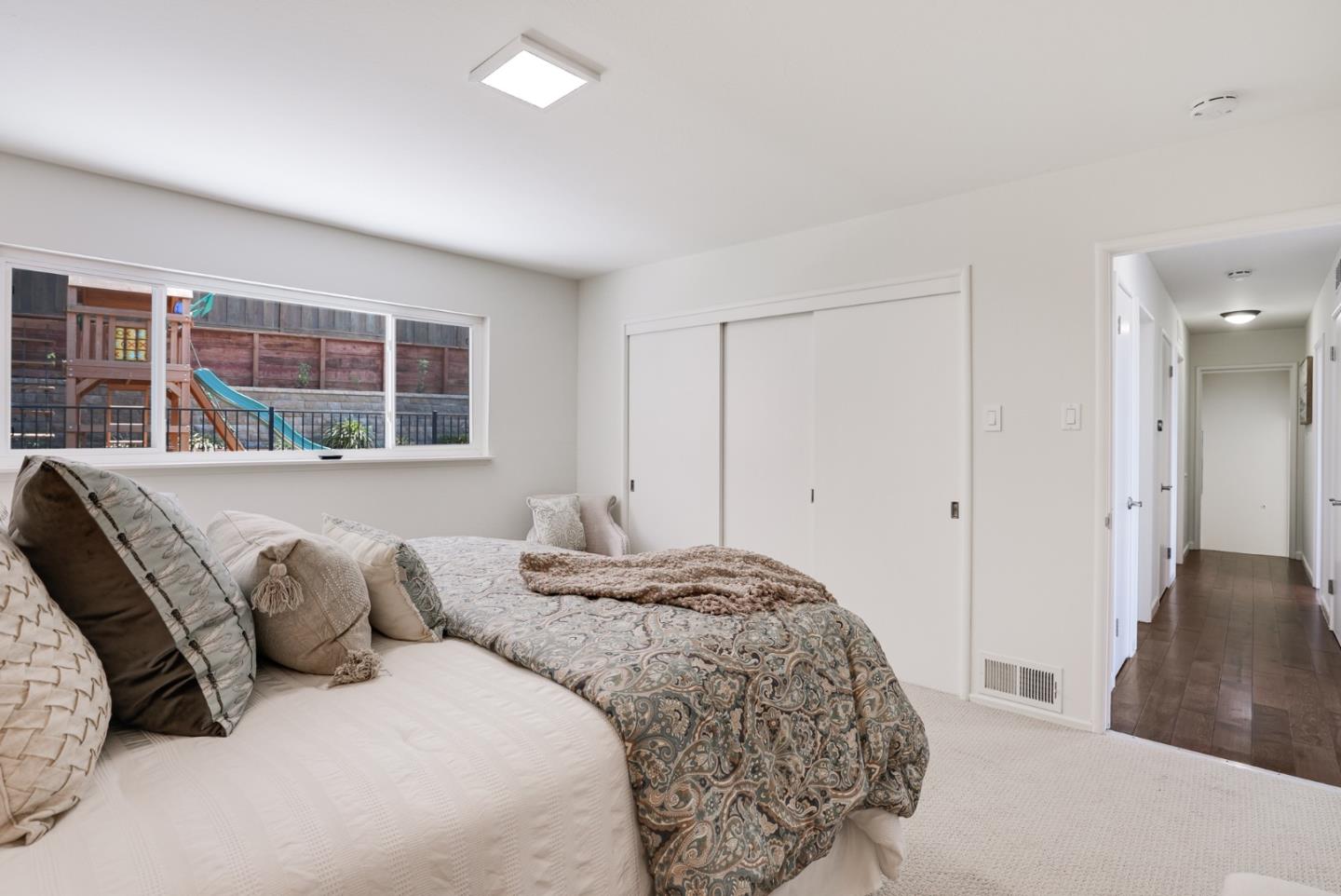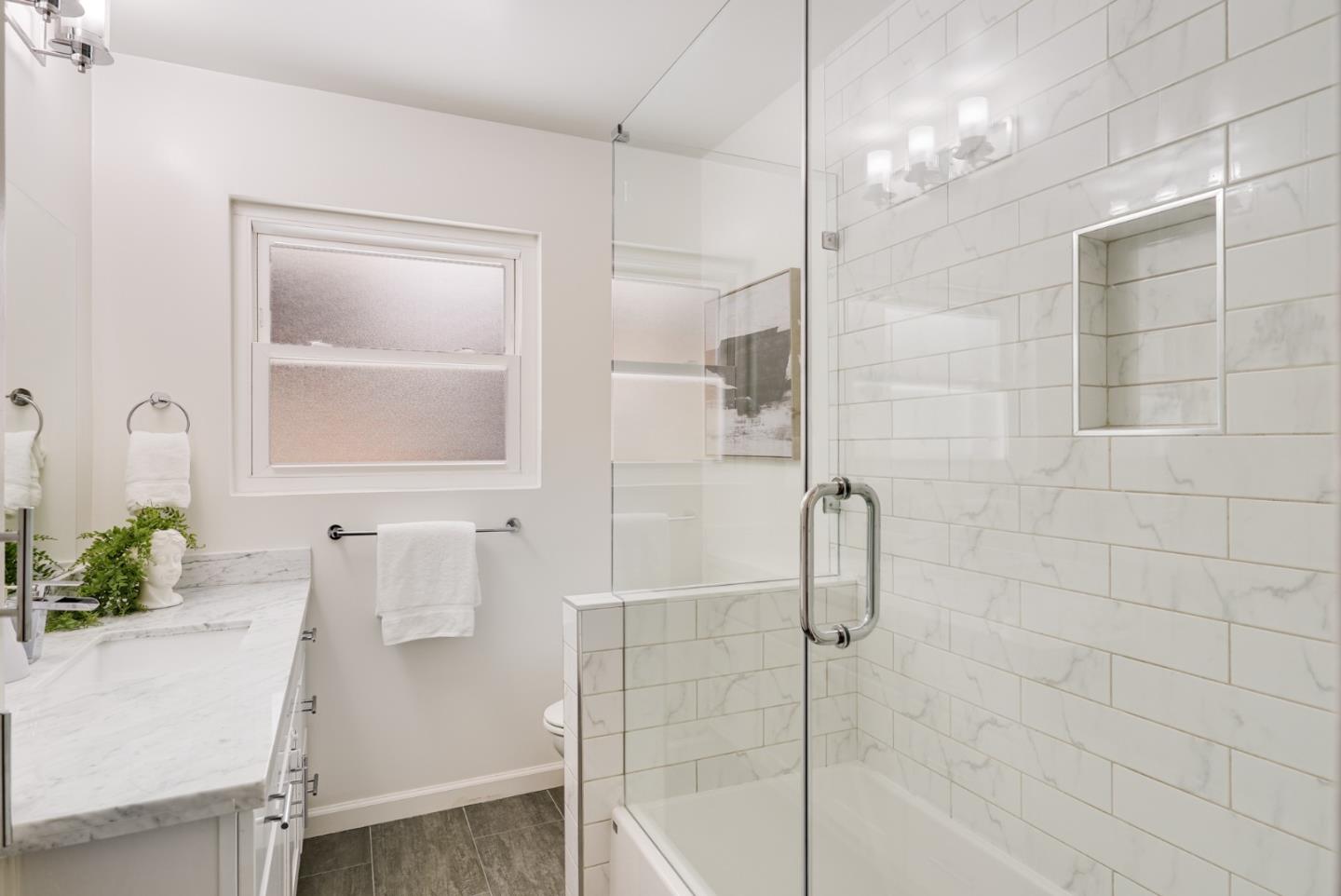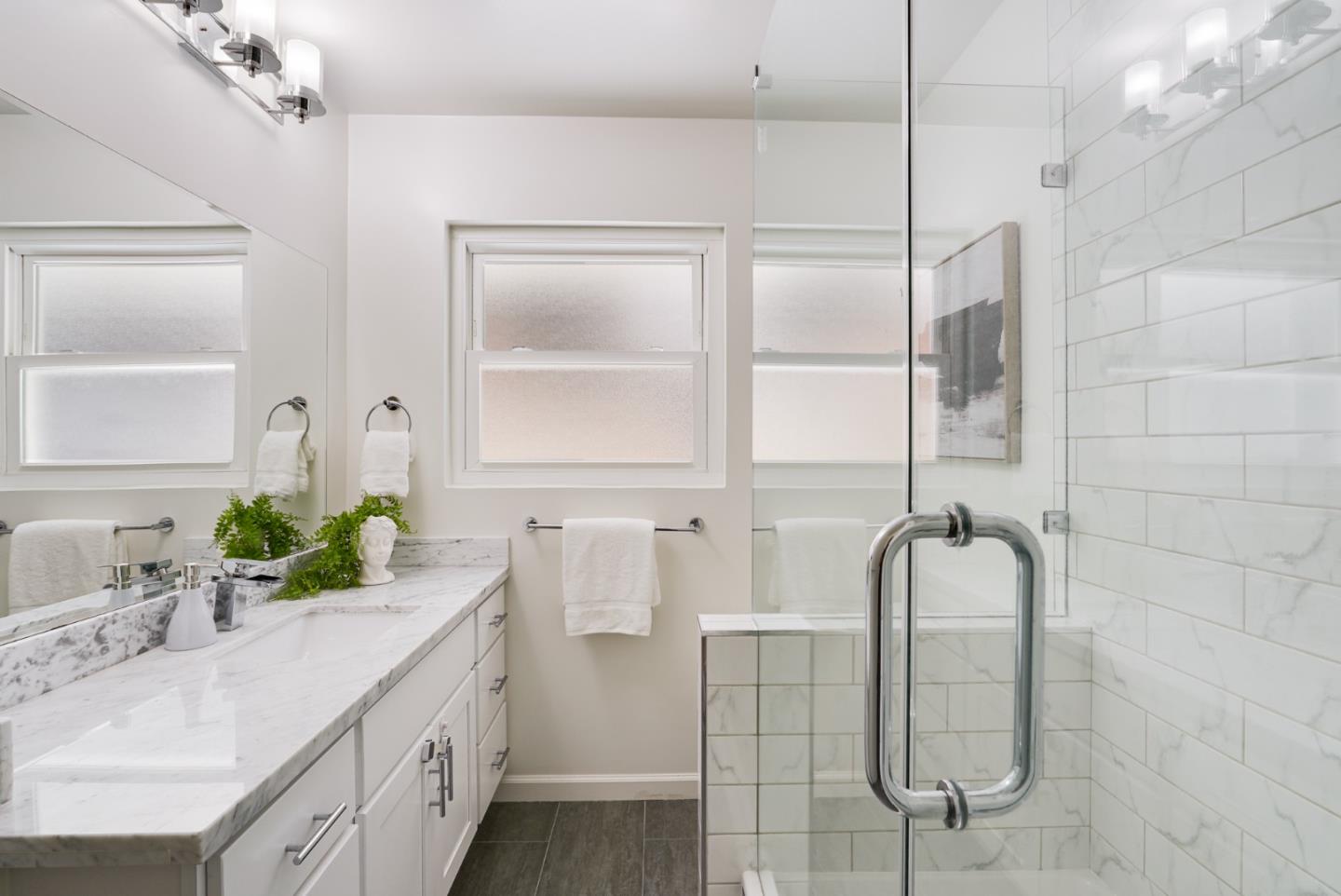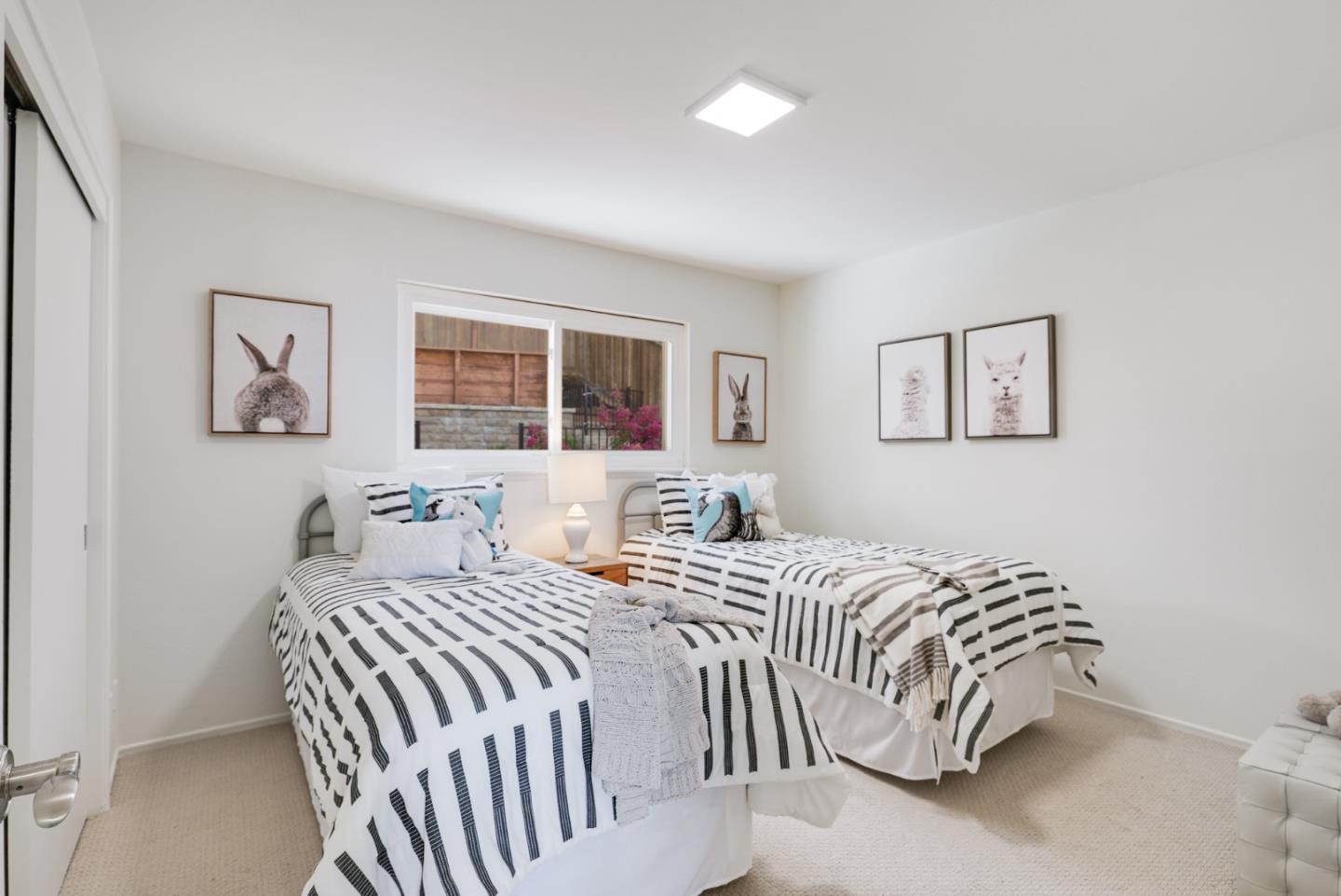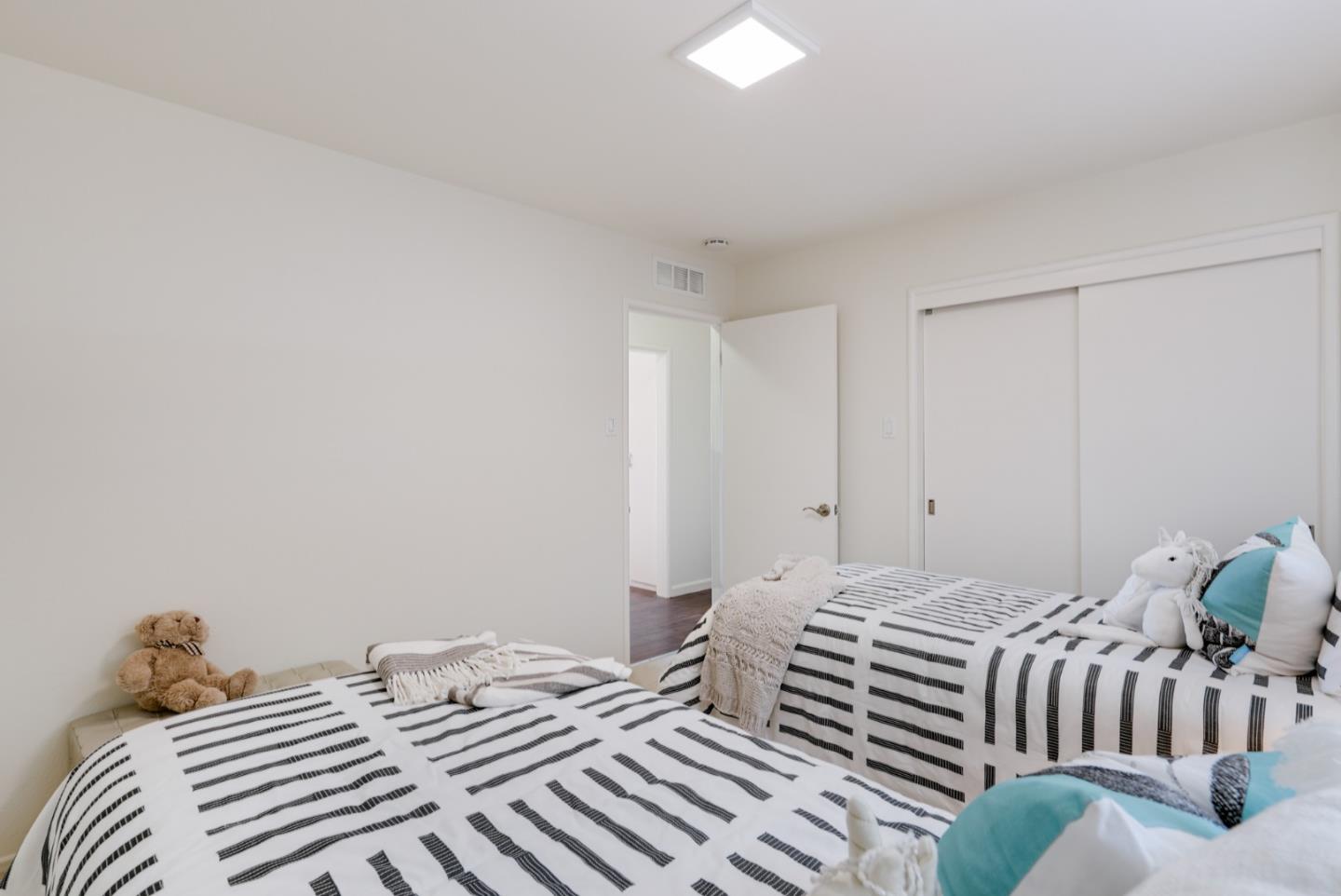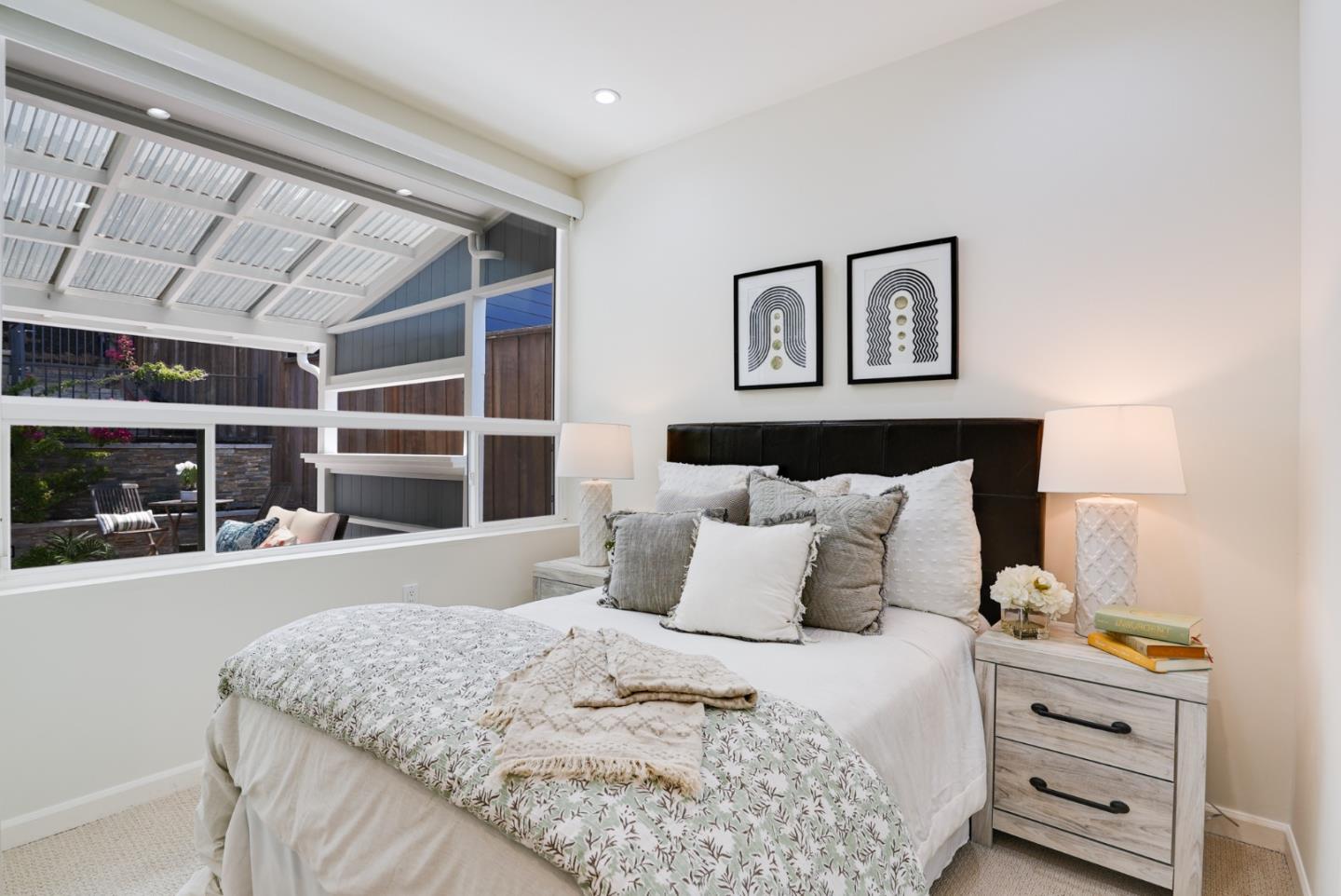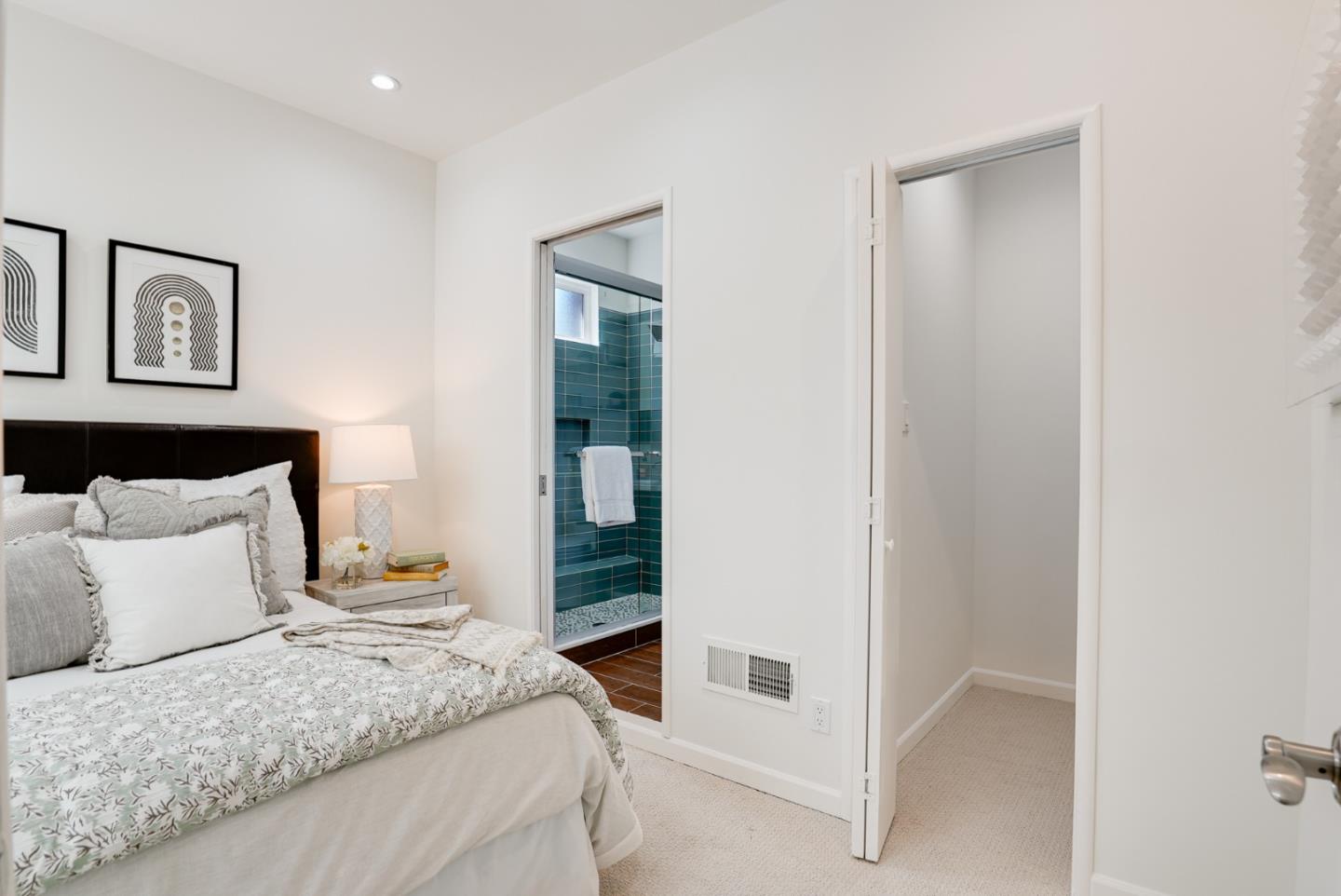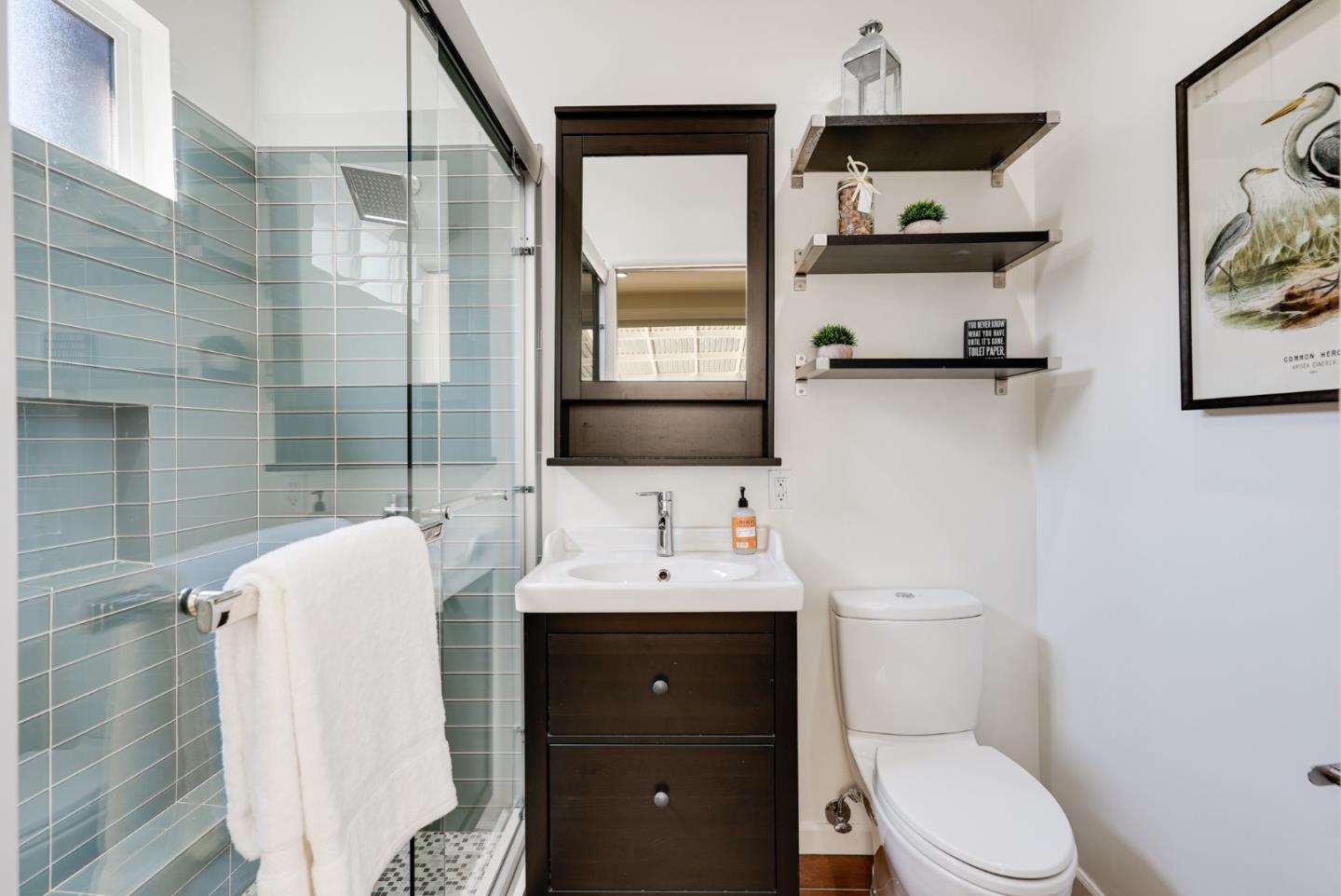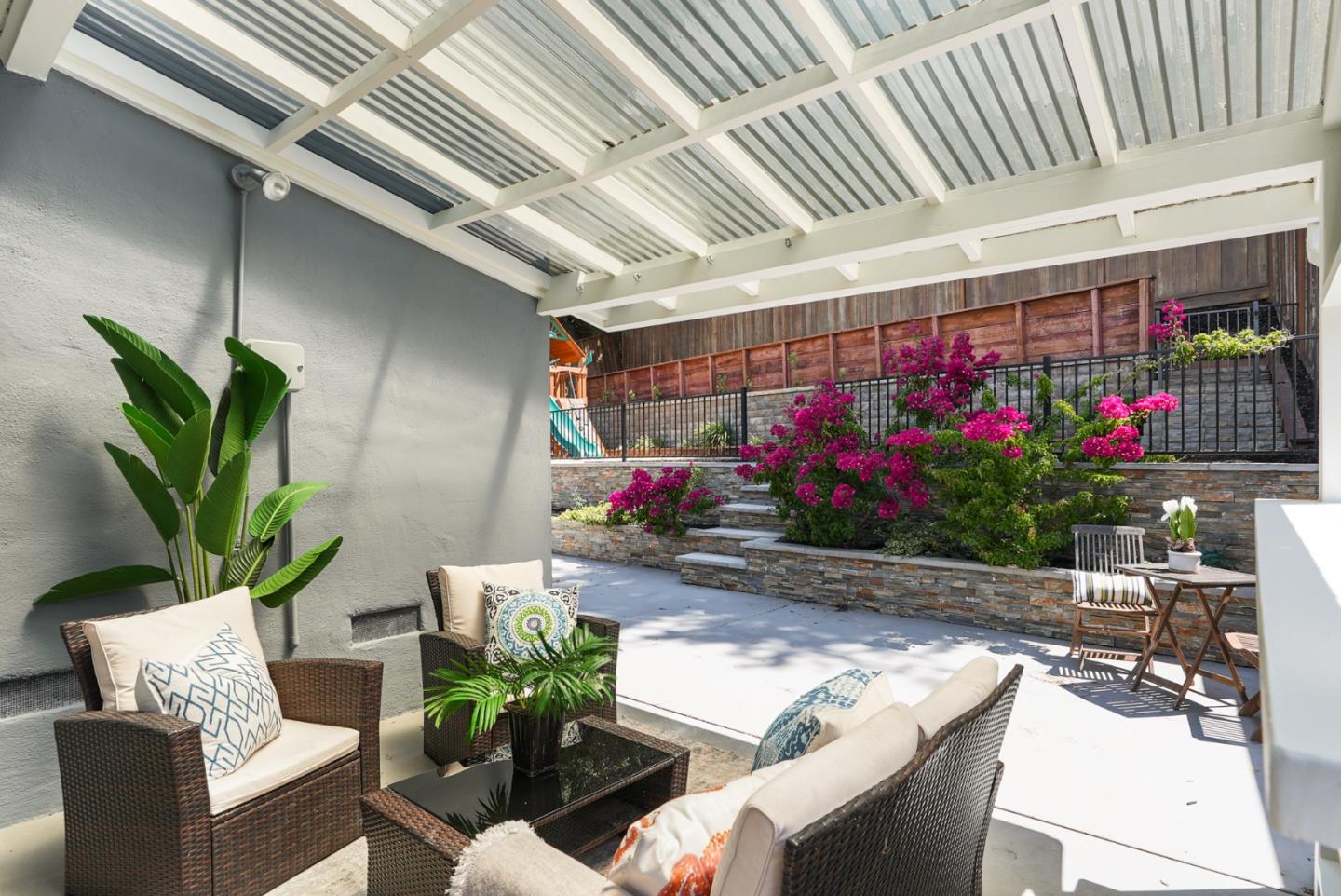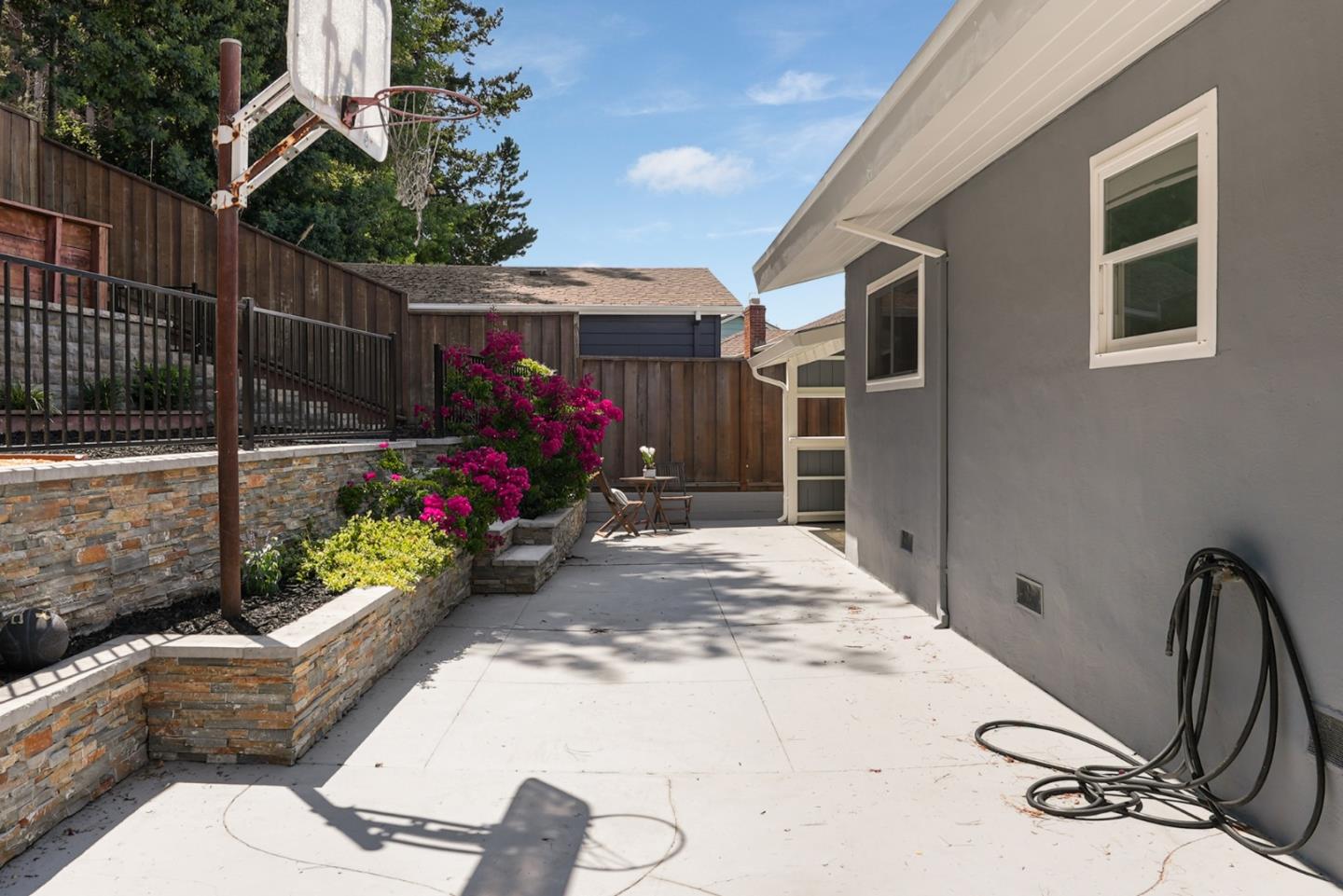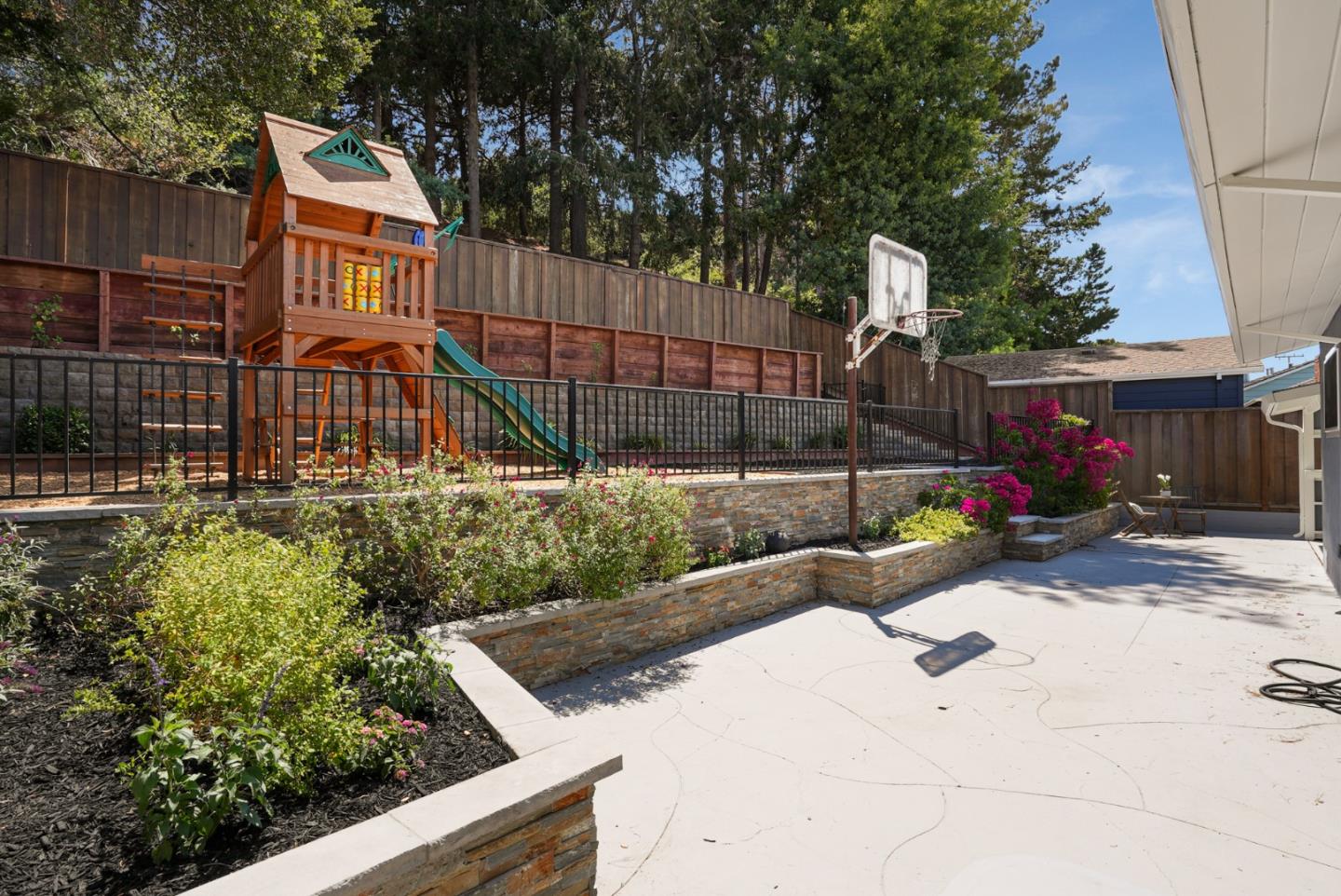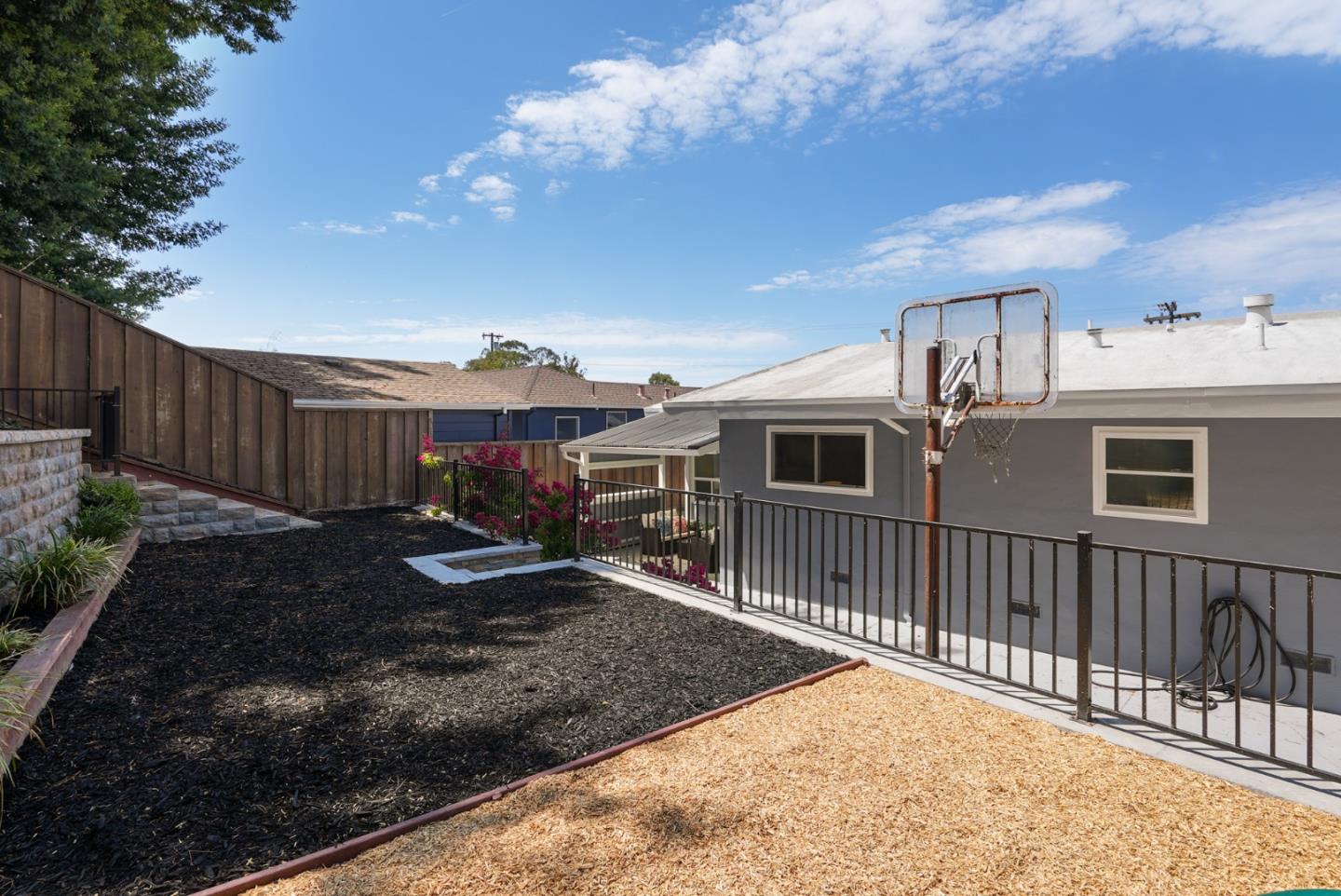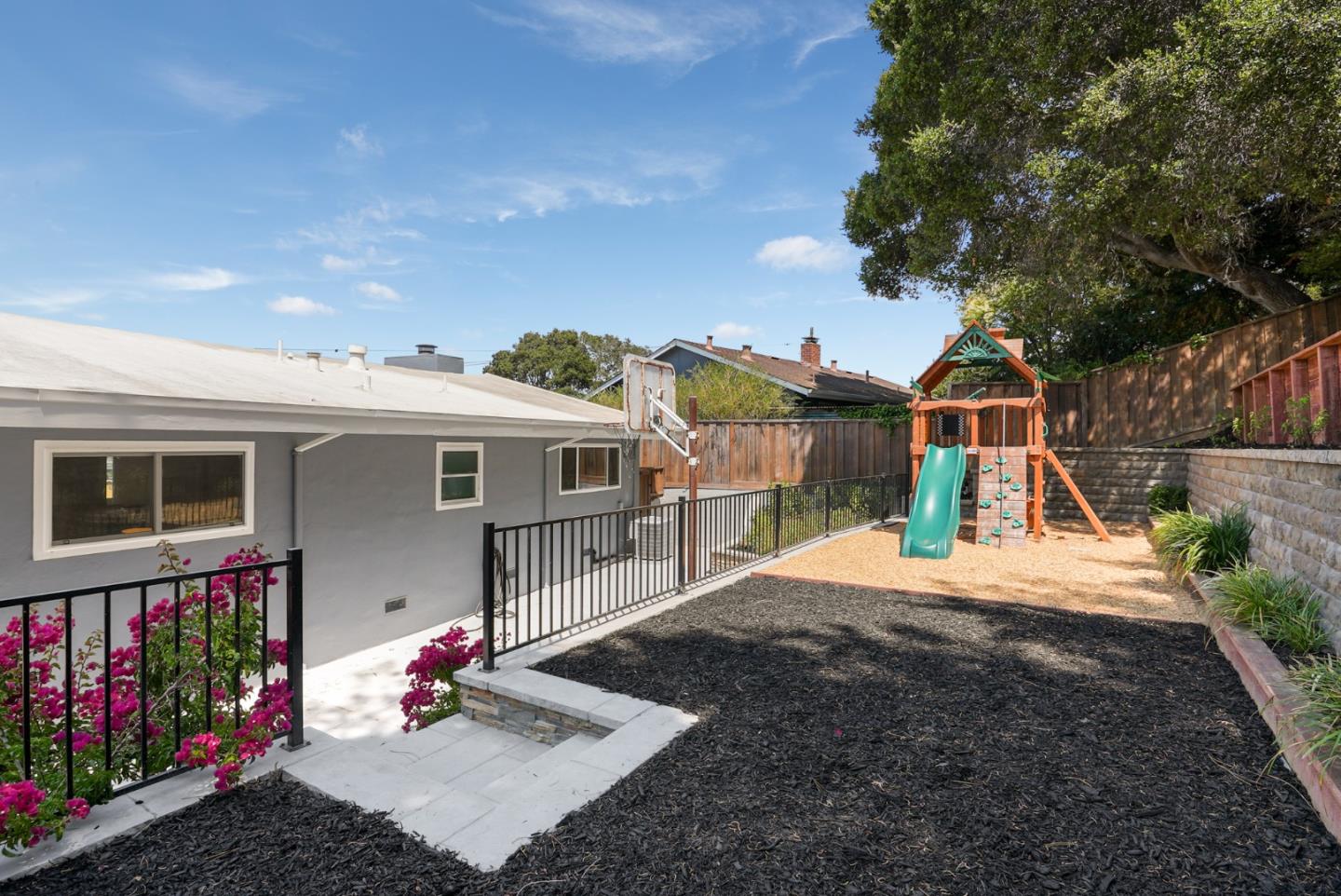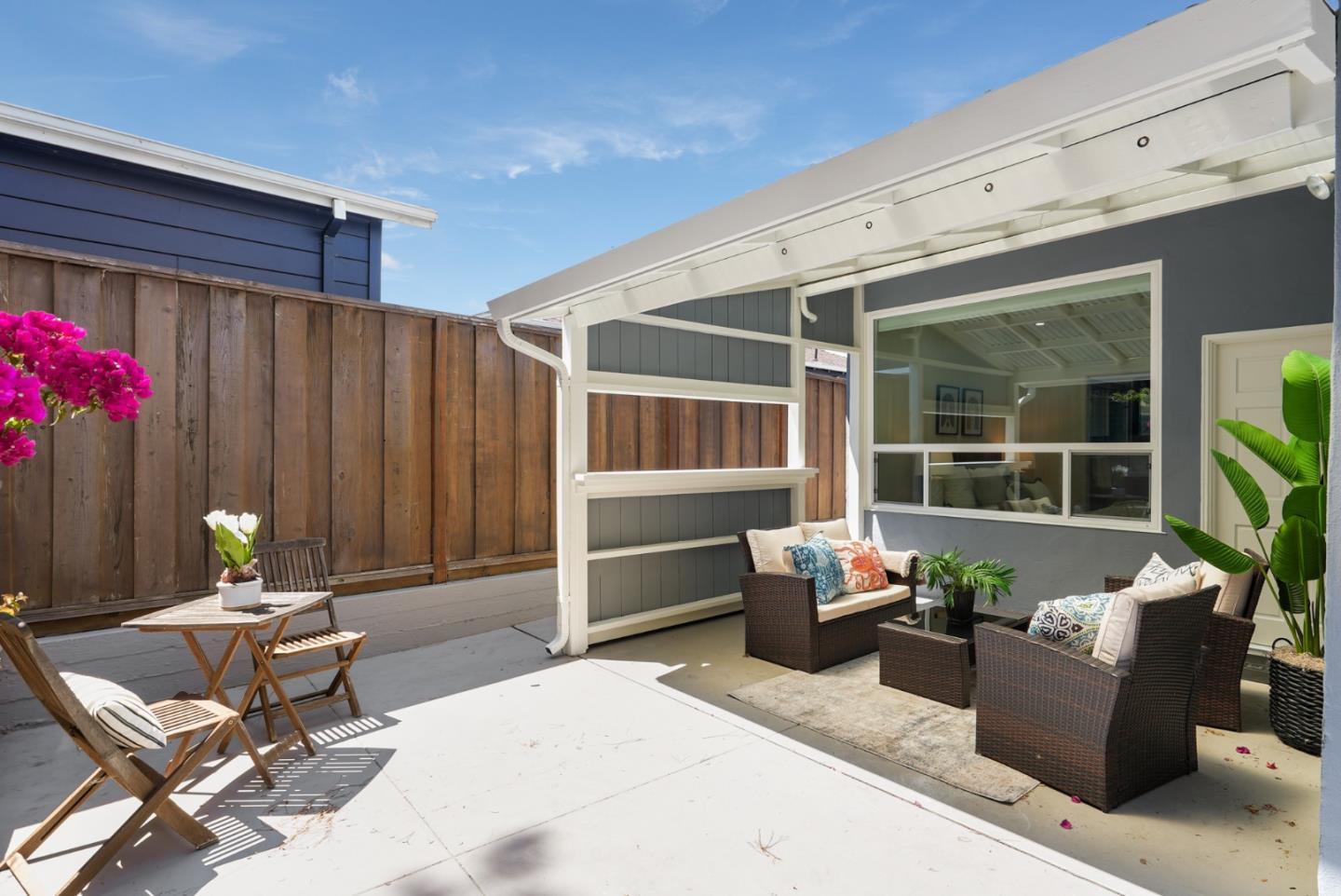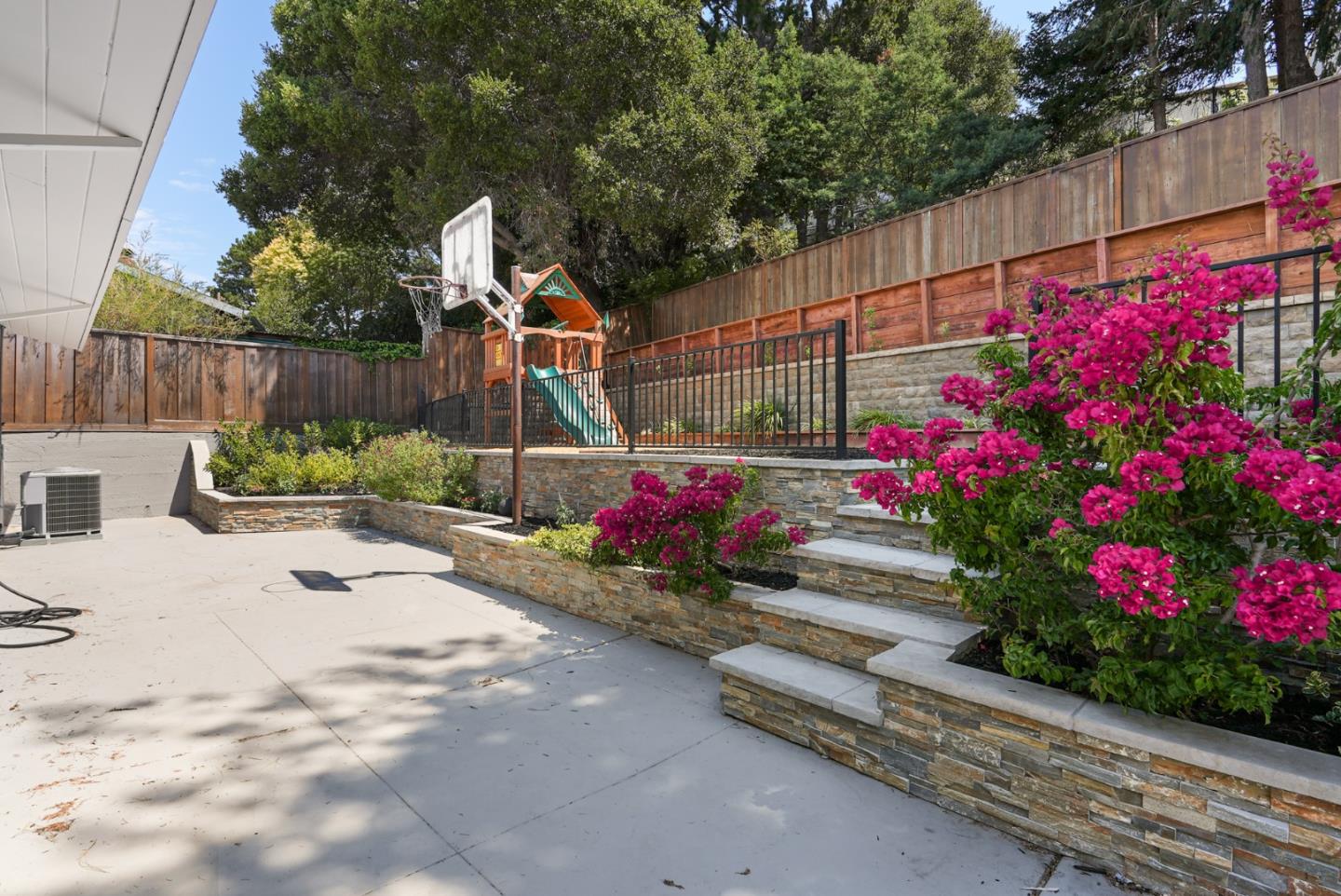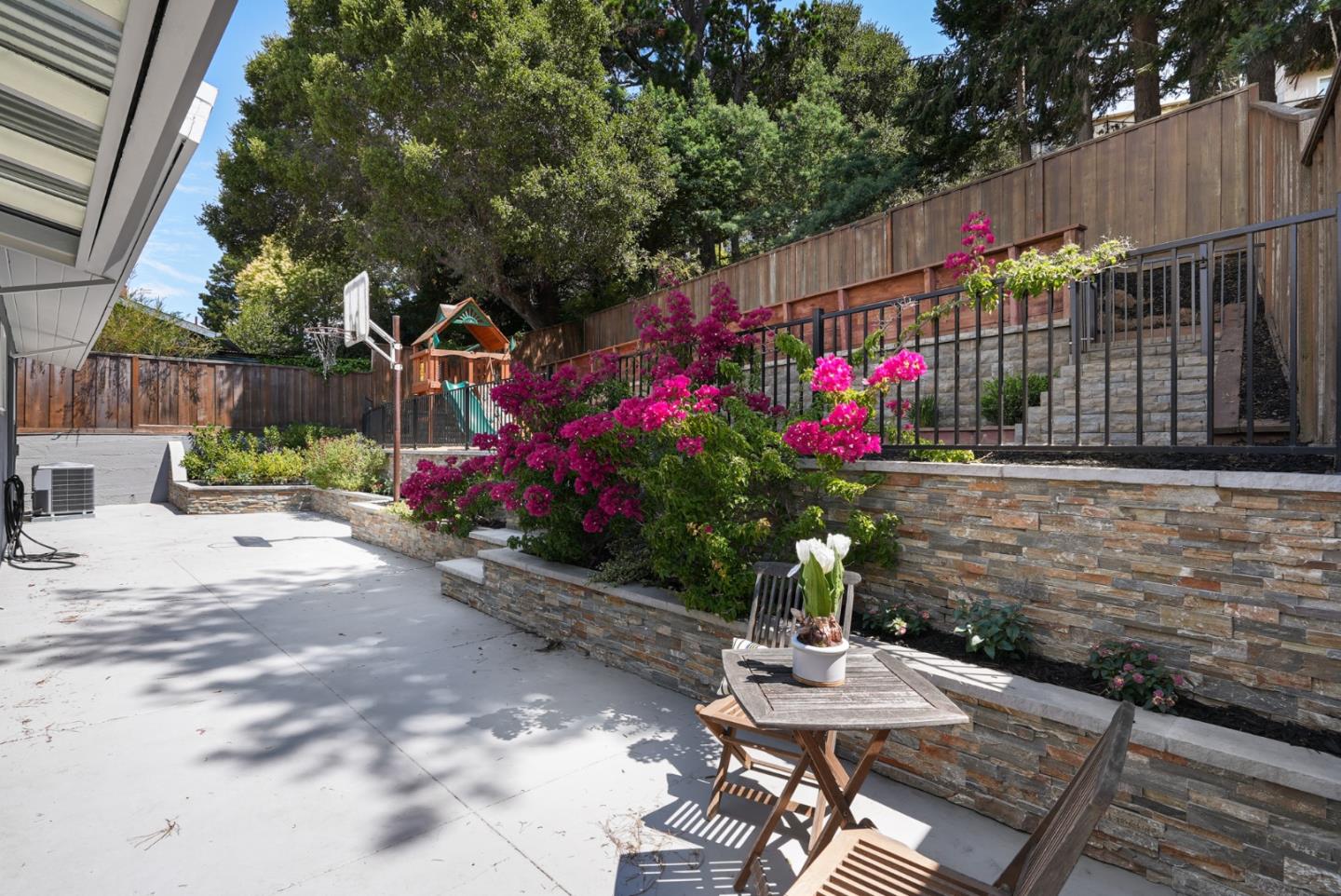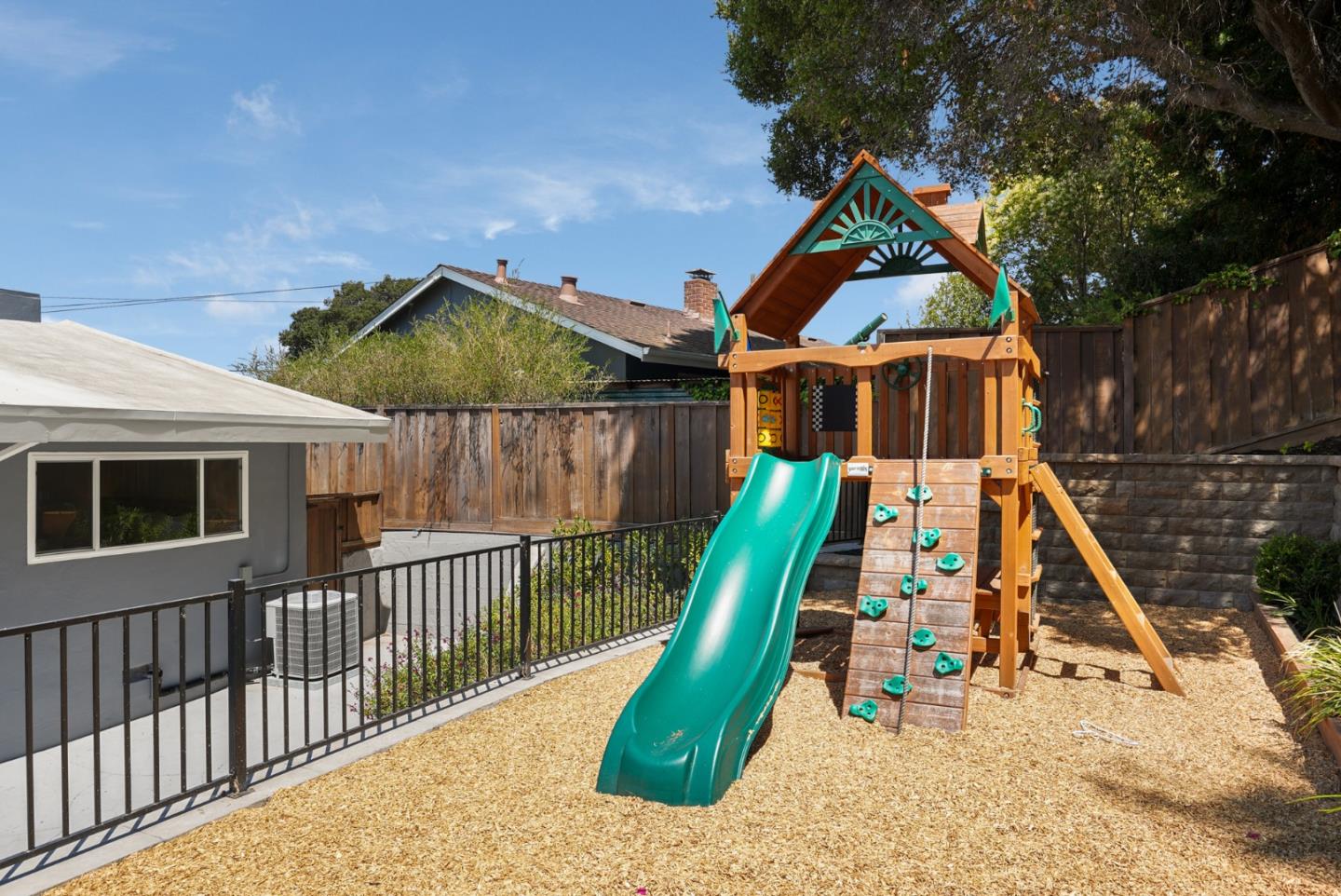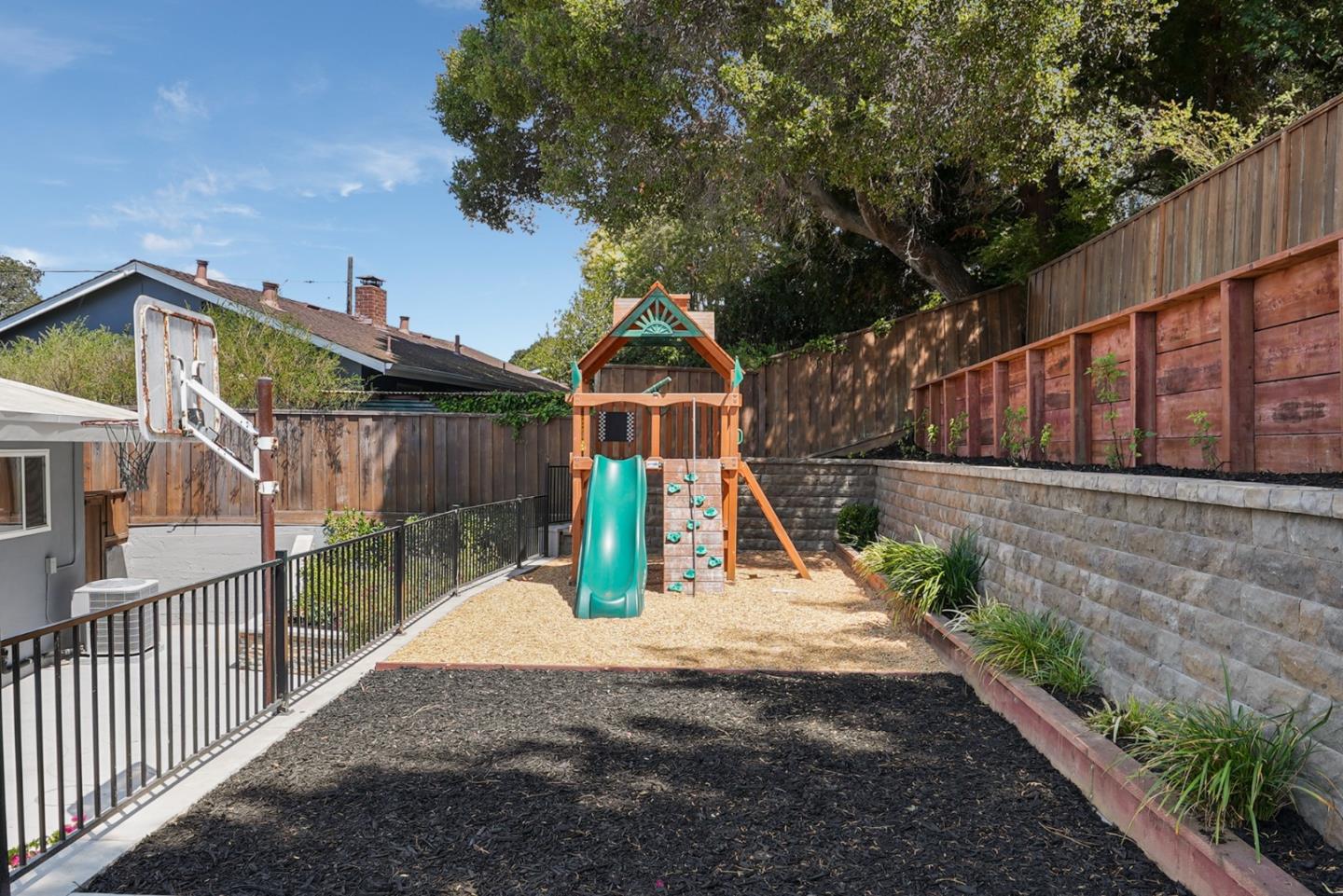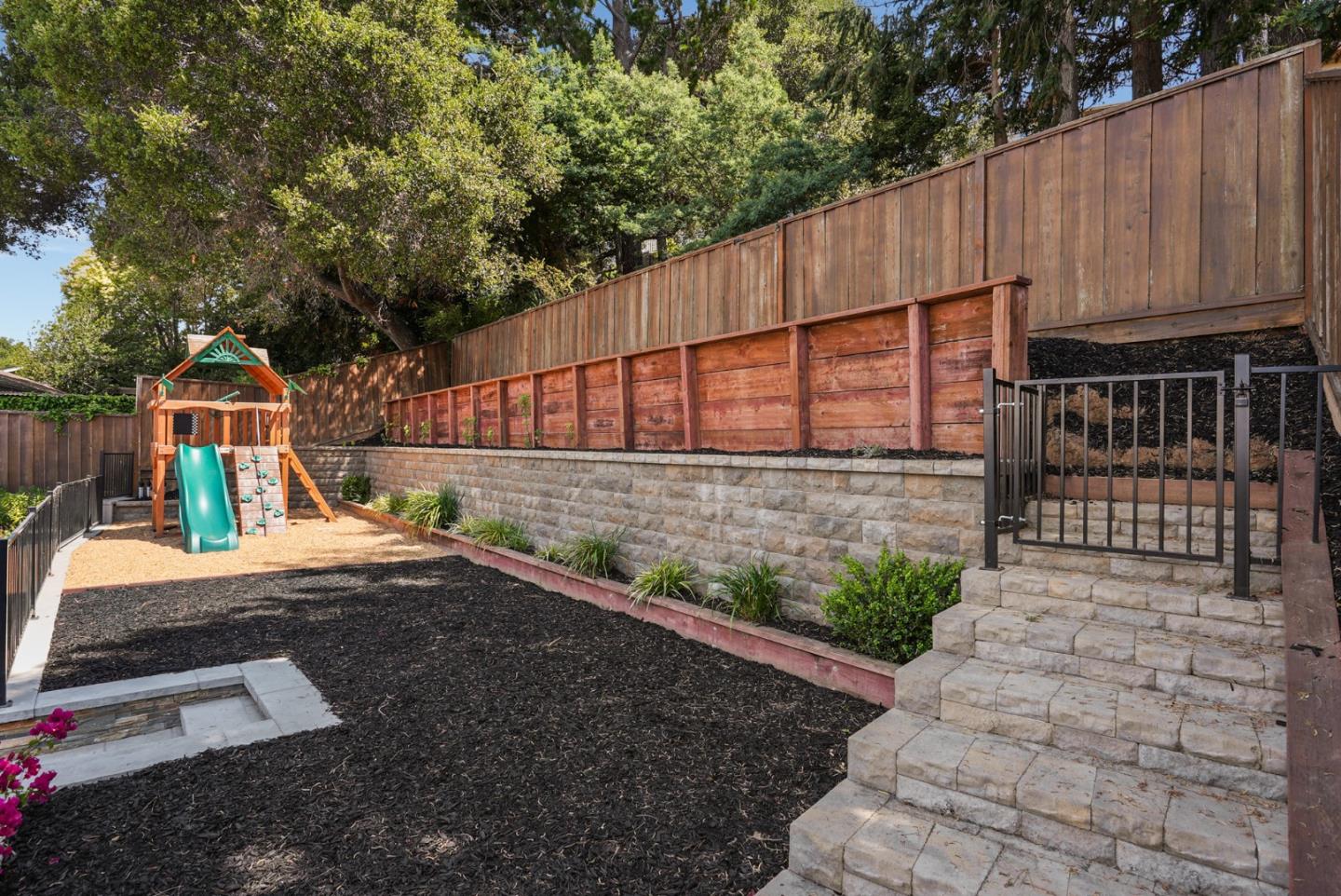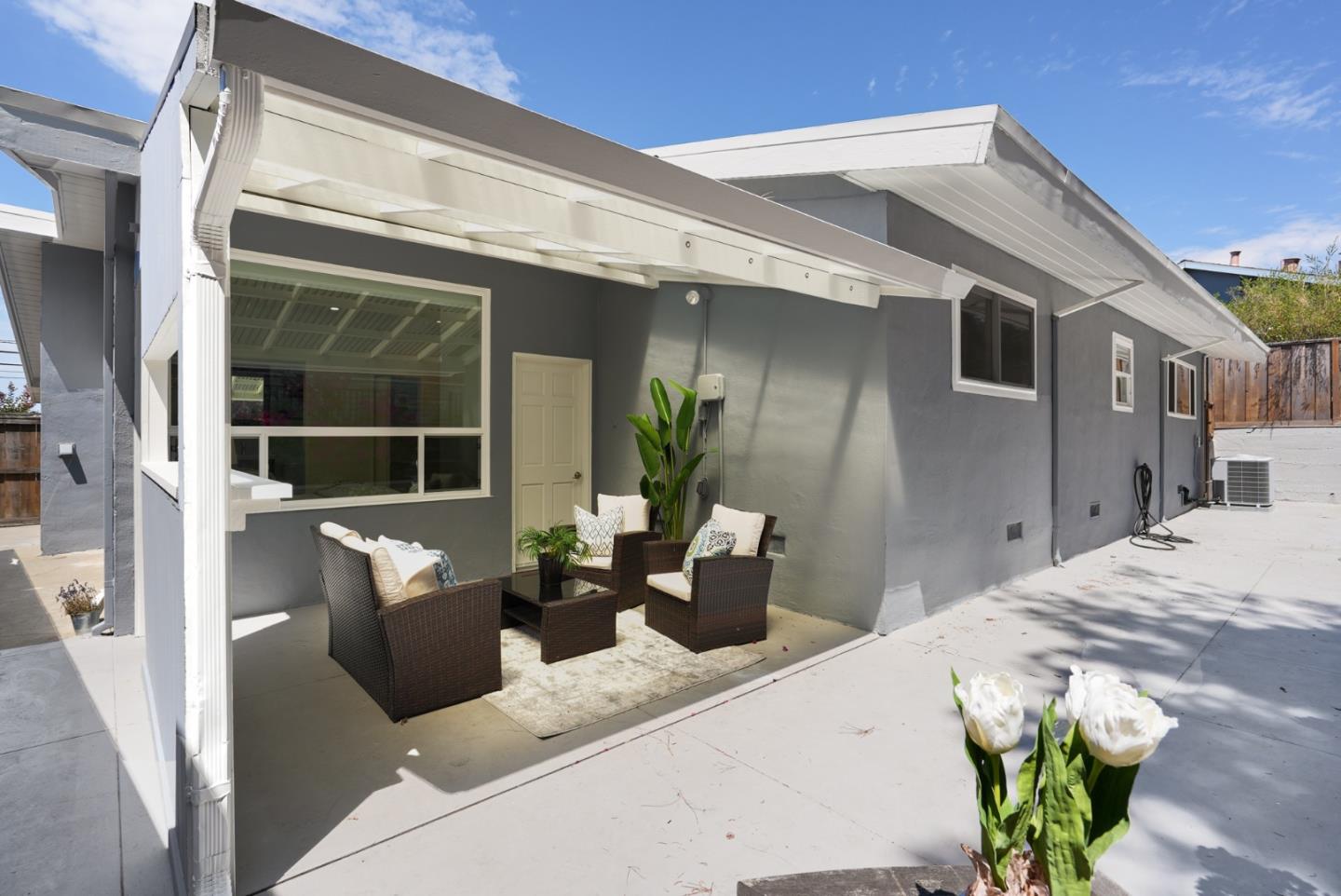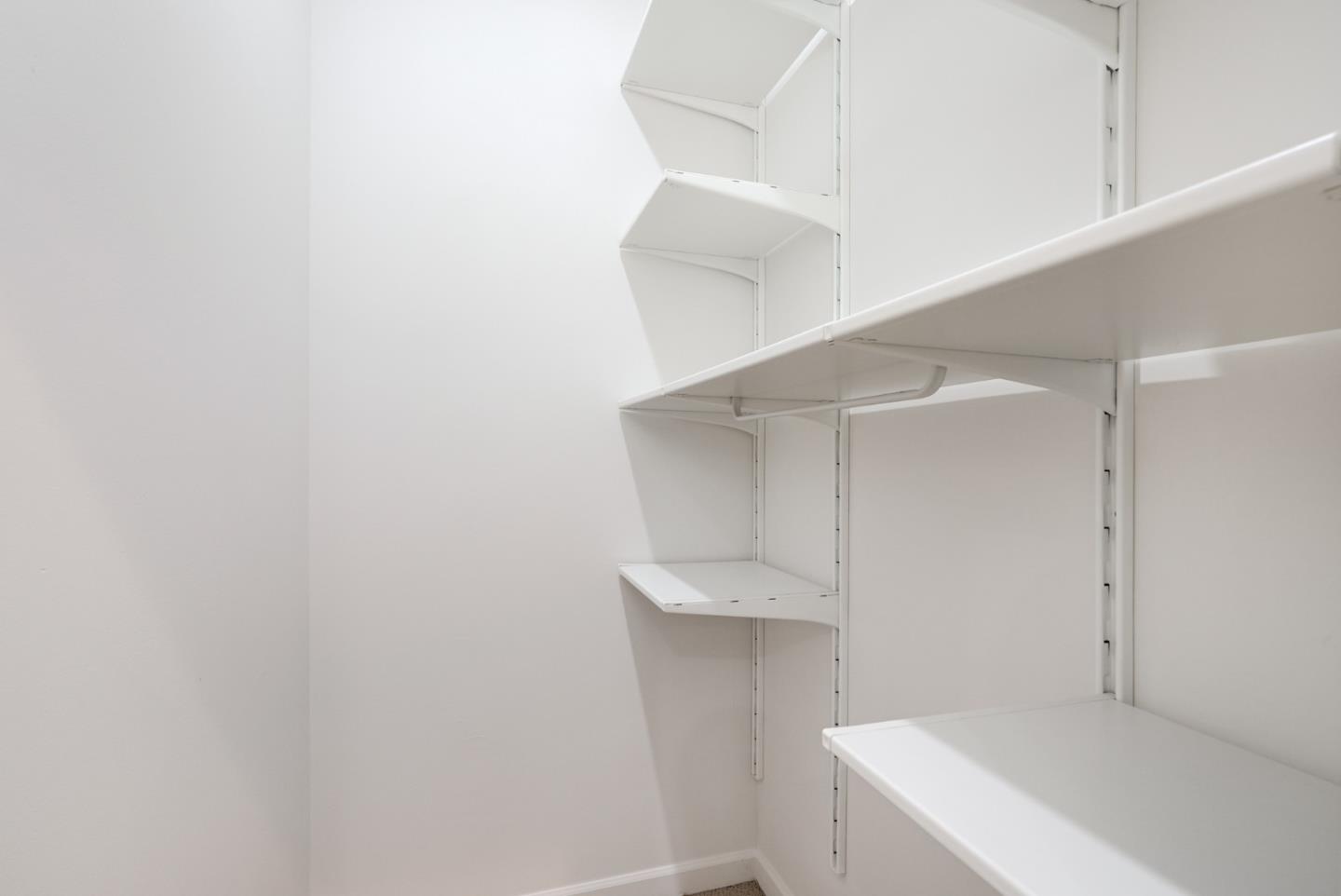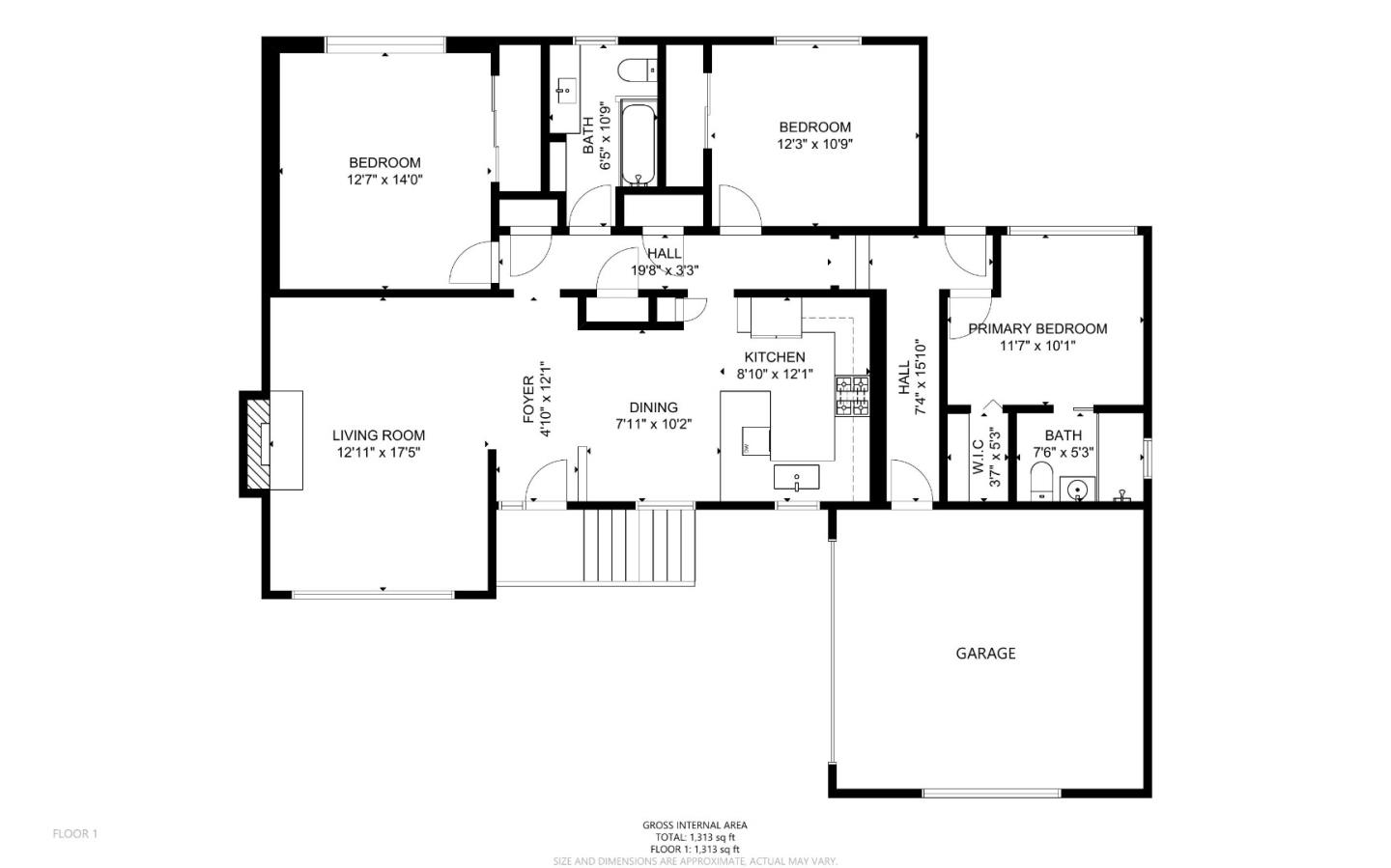 Listed by Elaine White of Coldwell Banker Realty
DRE# 01182467
Details:
Lot Sq Feet:
9,300
Fireplaces:
1
HOA?
No
Bank Owned?
No
Status:
Sold
Remarks:
Stunning 3* bedroom/2 bath San Mateo view home perched atop Westwood Knolls! Incredible views of San Francisco Bay and the Peninsula. Tranquil, private feel in front and back. New native, low maintenance and drought resistant front garden with drip watering. New paint inside and outside. Updated throughout with hardwood floors in main living areas, cozy carpeted bedrooms and Nest doorbell and thermostat. Large, terraced backyard includes covered patio and kids play structure. Picture window in living room perfect for enjoying the great view. Central A/C. Easy access to main commute corridors including 101, 280, Highway 92 and Caltrain. Convenient to Hillsdale Mall with loads of shops & restaurants , Public Library, shopping, and downtown San Mateo. (*Room staged as 3rd bedroom is permitted as recreation room per former owner who remodeled. Consult the city for more information) Square footage per Realist. Sellers and agent have not verified.
There are currently no open houses for this property. Please contact
Elaine White
to schedule an appointment.