<![CDATA[ var dwellicious_data = { "address": "1303 Sanderling Is ", "city": "RICHMOND", "state": "CA", "zip": "94801", "zip4": "", "area": "", "subdivision": "", "county": "", "price": "1650000", "beds": "2", "baths": "3", "sqft": "2351", "lotsize": "5580", "yearbuilt": "1981-01-01", "proptype": "Residential", "mlsnum": "41005525", "active": false, "remarks": "NEW PRICE! Welcome to your island resort! Pt Richmond home features show-stopping SF skyline views from the observation room & perfectly framed estuary views from the dining, kitchen, & living rooms with wrap around deck & 50 ft deep water dock. The 2,351 sq ft tri-level floor plan features exposed beams and wainscoting detail connecting the chef's kitchen with breakfast nook to the formal dining & living room with walls of glass for basking in the tranquil wind-protected cove of the island on the main floor, while the second floor features 2 generous en suite rooms with updated baths, plus bonus office/flexible space & oversized closets. Loft storage 2 car garage with off street parking includes a self-sufficient system with 2 Tesla chargers & power walls with the latest solar tech. The included 50 ft dock provides access to sailing, paddle boarding, kayaking, fishing, swimming, & more. Minutes to the Richmond Yacht club, Ferry, miles of trails at Miller/Knox Park and the 580/80 fwys.", "photos": [ { "displayorder": 0, "url": "//cdnparap30.paragonrels.com/ParagonImages/Property/P3/MAXEBRDI/41005525/0/0/0/6fe77b80ff3862ce077a706aabb64119/121/2ceaa50ecb2e1c2fd17e8be005540034/41005525.JPG", "caption": "" }, "displayorder": 1, "url": "//cdnparap30.paragonrels.com/ParagonImages/Property/P3/MAXEBRDI/41005525/1/0/0/0cda68d4be579bfc763f28feeb9d8a4d/121/2ceaa50ecb2e1c2fd17e8be005540034/41005525-1.JPG", "caption": "" }, "displayorder": 2, "url": "//cdnparap30.paragonrels.com/ParagonImages/Property/P3/MAXEBRDI/41005525/2/0/0/26095f3d96503f2297a8b0cc1f548cd2/121/2ceaa50ecb2e1c2fd17e8be005540034/41005525-2.JPG", "caption": "" }, "displayorder": 3, "url": "//cdnparap30.paragonrels.com/ParagonImages/Property/P3/MAXEBRDI/41005525/3/0/0/61304eb015ca5928792abd64ccd00ced/121/2ceaa50ecb2e1c2fd17e8be005540034/41005525-3.JPG", "caption": "" }, "displayorder": 4, "url": "//cdnparap30.paragonrels.com/ParagonImages/Property/P3/MAXEBRDI/41005525/4/0/0/df623a3a1e0713bc5af03c1694cb7dbf/121/2ceaa50ecb2e1c2fd17e8be005540034/41005525-4.JPG", "caption": "" }, "displayorder": 5, "url": "//cdnparap30.paragonrels.com/ParagonImages/Property/P3/MAXEBRDI/41005525/5/0/0/5faf20015cf1c6c4f730a393391c281c/121/2ceaa50ecb2e1c2fd17e8be005540034/41005525-5.JPG", "caption": "" }, "displayorder": 6, "url": "//cdnparap30.paragonrels.com/ParagonImages/Property/P3/MAXEBRDI/41005525/6/0/0/231fe08cb7af315b2cbefbc6810d4f2c/121/2ceaa50ecb2e1c2fd17e8be005540034/41005525-6.JPG", "caption": "" }, "displayorder": 7, "url": "//cdnparap30.paragonrels.com/ParagonImages/Property/P3/MAXEBRDI/41005525/7/0/0/773d95565074089ea78cc5bd2b867032/121/2ceaa50ecb2e1c2fd17e8be005540034/41005525-7.JPG", "caption": "" }, "displayorder": 8, "url": "//cdnparap30.paragonrels.com/ParagonImages/Property/P3/MAXEBRDI/41005525/8/0/0/22a9a40d3b89771c3bdcc95346b17e62/121/2ceaa50ecb2e1c2fd17e8be005540034/41005525-8.JPG", "caption": "" }, "displayorder": 9, "url": "//cdnparap30.paragonrels.com/ParagonImages/Property/P3/MAXEBRDI/41005525/9/0/0/b700d1da7527bc6c8103b1c549fa0e1e/121/2ceaa50ecb2e1c2fd17e8be005540034/41005525-9.JPG", "caption": "" }, "displayorder": 10, "url": "//cdnparap30.paragonrels.com/ParagonImages/Property/P3/MAXEBRDI/41005525/10/0/0/0c01792c41d96be1f21aa0d560030704/121/2ceaa50ecb2e1c2fd17e8be005540034/41005525-10.JPG", "caption": "" }, "displayorder": 11, "url": "//cdnparap30.paragonrels.com/ParagonImages/Property/P3/MAXEBRDI/41005525/11/0/0/e52215fc6558d4a8202aa4c74d278506/121/2ceaa50ecb2e1c2fd17e8be005540034/41005525-11.JPG", "caption": "" }, "displayorder": 12, "url": "//cdnparap30.paragonrels.com/ParagonImages/Property/P3/MAXEBRDI/41005525/12/0/0/5c0e73fa5b51f7e4d948e8166e6ee5ad/121/2ceaa50ecb2e1c2fd17e8be005540034/41005525-12.JPG", "caption": "" }, "displayorder": 13, "url": "//cdnparap30.paragonrels.com/ParagonImages/Property/P3/MAXEBRDI/41005525/13/0/0/dedc41bc53169a5e580e165eaab41e9a/121/2ceaa50ecb2e1c2fd17e8be005540034/41005525-13.JPG", "caption": "" }, "displayorder": 14, "url": "//cdnparap30.paragonrels.com/ParagonImages/Property/P3/MAXEBRDI/41005525/14/0/0/7c4a92748cef2cd0f0db680a7d637e65/121/2ceaa50ecb2e1c2fd17e8be005540034/41005525-14.JPG", "caption": "" }, "displayorder": 15, "url": "//cdnparap30.paragonrels.com/ParagonImages/Property/P3/MAXEBRDI/41005525/15/0/0/a5dacf4707b7ccdb24c8c74afa23951c/121/2ceaa50ecb2e1c2fd17e8be005540034/41005525-15.JPG", "caption": "" }, "displayorder": 16, "url": "//cdnparap30.paragonrels.com/ParagonImages/Property/P3/MAXEBRDI/41005525/16/0/0/e3eb6698d6a133f95d13391b8b625527/121/2ceaa50ecb2e1c2fd17e8be005540034/41005525-16.JPG", "caption": "" }, "displayorder": 17, "url": "//cdnparap30.paragonrels.com/ParagonImages/Property/P3/MAXEBRDI/41005525/17/0/0/ada35712857b56dea069ab51814055f8/121/2ceaa50ecb2e1c2fd17e8be005540034/41005525-17.JPG", "caption": "" }, "displayorder": 18, "url": "//cdnparap30.paragonrels.com/ParagonImages/Property/P3/MAXEBRDI/41005525/18/0/0/989d2f8b2ee95cbfb5683a00899d4eaa/121/2ceaa50ecb2e1c2fd17e8be005540034/41005525-18.JPG", "caption": "" }, "displayorder": 19, "url": "//cdnparap30.paragonrels.com/ParagonImages/Property/P3/MAXEBRDI/41005525/19/0/0/f2c10399462179d334125d30caeef0a6/121/2ceaa50ecb2e1c2fd17e8be005540034/41005525-19.JPG", "caption": "" }, "displayorder": 20, "url": "//cdnparap30.paragonrels.com/ParagonImages/Property/P3/MAXEBRDI/41005525/20/0/0/3f4a45165274241fa51d753712ad4fac/121/2ceaa50ecb2e1c2fd17e8be005540034/41005525-20.JPG", "caption": "" }, "displayorder": 21, "url": "//cdnparap30.paragonrels.com/ParagonImages/Property/P3/MAXEBRDI/41005525/21/0/0/51e67a6a2e65b740fdfd5a368279a759/121/2ceaa50ecb2e1c2fd17e8be005540034/41005525-21.JPG", "caption": "" }, "displayorder": 22, "url": "//cdnparap30.paragonrels.com/ParagonImages/Property/P3/MAXEBRDI/41005525/22/0/0/d5b26c1e1bcdebe0146df22ac5133627/121/2ceaa50ecb2e1c2fd17e8be005540034/41005525-22.JPG", "caption": "" }, "displayorder": 23, "url": "//cdnparap30.paragonrels.com/ParagonImages/Property/P3/MAXEBRDI/41005525/23/0/0/38f52939605784083645de2a1234c729/121/2ceaa50ecb2e1c2fd17e8be005540034/41005525-23.JPG", "caption": "" }, "displayorder": 24, "url": "//cdnparap30.paragonrels.com/ParagonImages/Property/P3/MAXEBRDI/41005525/24/0/0/5d4afee3610d692fd7200aed8f5ea783/121/2ceaa50ecb2e1c2fd17e8be005540034/41005525-24.JPG", "caption": "" }, "displayorder": 25, "url": "//cdnparap30.paragonrels.com/ParagonImages/Property/P3/MAXEBRDI/41005525/25/0/0/da8b9c738fc70460cf871692b24412d8/121/2ceaa50ecb2e1c2fd17e8be005540034/41005525-25.JPG", "caption": "" }, "displayorder": 26, "url": "//cdnparap30.paragonrels.com/ParagonImages/Property/P3/MAXEBRDI/41005525/26/0/0/57e05eae9b360a62db064d12f21e29e0/121/2ceaa50ecb2e1c2fd17e8be005540034/41005525-26.JPG", "caption": "" }, "displayorder": 27, "url": "//cdnparap30.paragonrels.com/ParagonImages/Property/P3/MAXEBRDI/41005525/27/0/0/366c2488e241e5b83a8ba6b6ec1afb5a/121/2ceaa50ecb2e1c2fd17e8be005540034/41005525-27.JPG", "caption": "" }, "displayorder": 28, "url": "//cdnparap30.paragonrels.com/ParagonImages/Property/P3/MAXEBRDI/41005525/28/0/0/7dc1cc03d1954b62d7080d7beb28021a/121/2ceaa50ecb2e1c2fd17e8be005540034/41005525-28.JPG", "caption": "" }, "displayorder": 29, "url": "//cdnparap30.paragonrels.com/ParagonImages/Property/P3/MAXEBRDI/41005525/29/0/0/4deda27d11ef7f51f06fe85c5df7565d/121/2ceaa50ecb2e1c2fd17e8be005540034/41005525-29.JPG", "caption": "" }, "displayorder": 30, "url": "//cdnparap30.paragonrels.com/ParagonImages/Property/P3/MAXEBRDI/41005525/31/0/0/42c292132d48389fc6c3be7cffe4f7e4/121/2ceaa50ecb2e1c2fd17e8be005540034/41005525-31.JPG", "caption": "" }, "displayorder": 31, "url": "//cdnparap30.paragonrels.com/ParagonImages/Property/P3/MAXEBRDI/41005525/32/0/0/078a8cbd5691d748b92fb2cc401b78b2/121/2ceaa50ecb2e1c2fd17e8be005540034/41005525-32.JPG", "caption": "" }, "displayorder": 32, "url": "//cdnparap30.paragonrels.com/ParagonImages/Property/P3/MAXEBRDI/41005525/33/0/0/7f44ae03badc7a606f434b68c75e722d/121/2ceaa50ecb2e1c2fd17e8be005540034/41005525-33.JPG", "caption": "" }, "displayorder": 33, "url": "//cdnparap30.paragonrels.com/ParagonImages/Property/P3/MAXEBRDI/41005525/34/0/0/8d9edf1dd5d3406bcd62c9c72d14e68c/121/2ceaa50ecb2e1c2fd17e8be005540034/41005525-34.JPG", "caption": "" }, "displayorder": 34, "url": "//cdnparap30.paragonrels.com/ParagonImages/Property/P3/MAXEBRDI/41005525/35/0/0/86bbce36be77cbd78146e27e57d0ffde/121/2ceaa50ecb2e1c2fd17e8be005540034/41005525-35.JPG", "caption": "" }, "displayorder": 35, "url": "//cdnparap30.paragonrels.com/ParagonImages/Property/P3/MAXEBRDI/41005525/36/0/0/0b900b0d9ac86658ef5bd10b482df508/121/2ceaa50ecb2e1c2fd17e8be005540034/41005525-36.JPG", "caption": "" }, "displayorder": 36, "url": "//cdnparap30.paragonrels.com/ParagonImages/Property/P3/MAXEBRDI/41005525/37/0/0/48dbc30101f6760380d7308e4f5fbc85/121/2ceaa50ecb2e1c2fd17e8be005540034/41005525-37.JPG", "caption": "" } ], "agent": { "name": "Nathan Jines", "phone": "510-220-4714", "email": "nathan@jinesrealestategroup.com" }, "broker": { "name": "KW Advisors", "phone": "", "email": "" } }; ]]>
1303 Sanderling Is
RICHMOND, CA 94801

Click here for map
Residential Home
$1,650,000
2,351 Sq Feet
2 Bedrooms
3 Bathrooms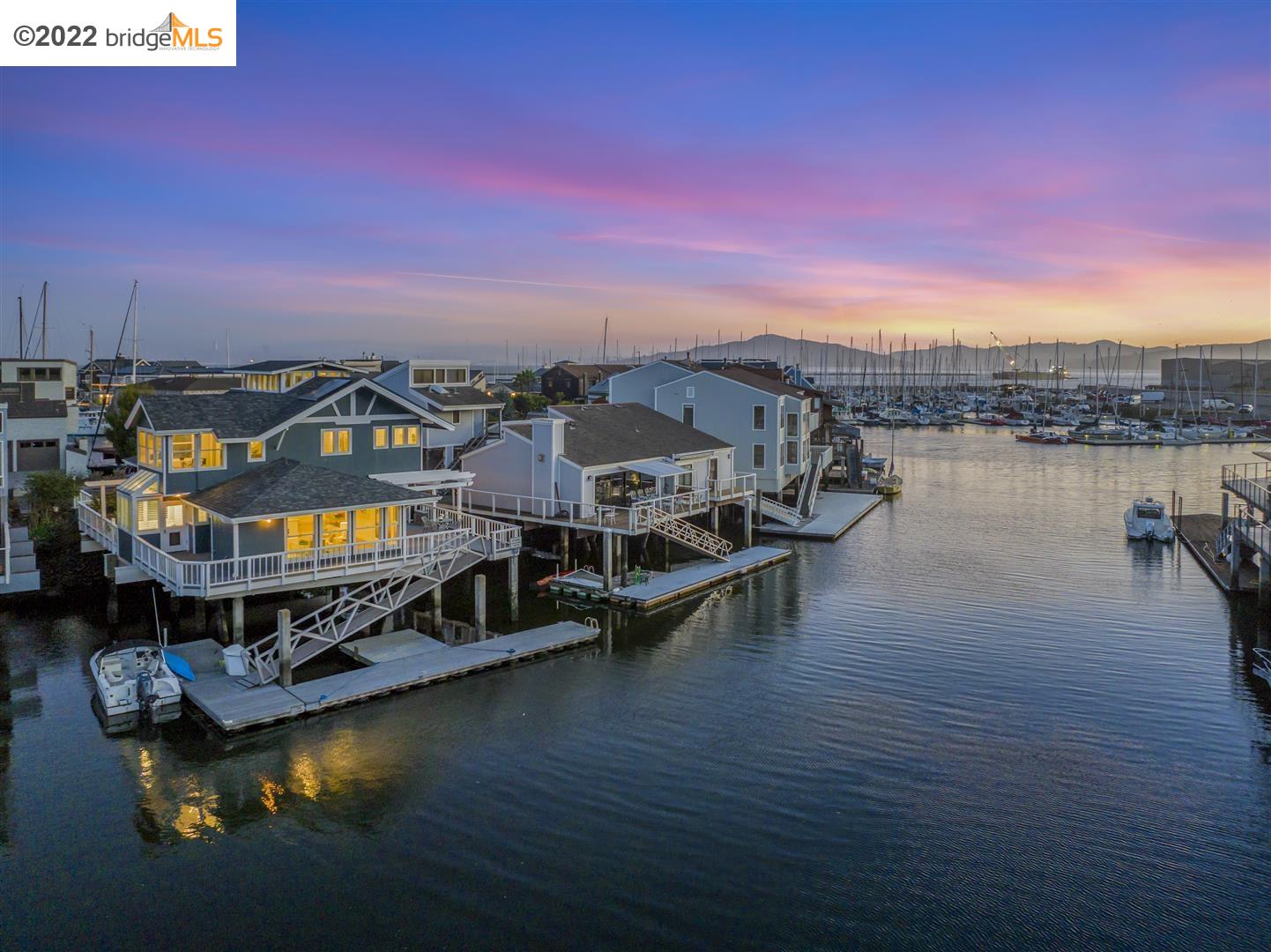 Details:
Lot Sq Feet:
5,580
Fireplaces:
1
HOA?
Yes
Bank Owned?
No
Status:
Withdrawn
Remarks:
NEW PRICE! Welcome to your island resort! Pt Richmond home features show-stopping SF skyline views from the observation room & perfectly framed estuary views from the dining, kitchen, & living rooms with wrap around deck & 50 ft deep water dock. The 2,351 sq ft tri-level floor plan features exposed beams and wainscoting detail connecting the chef's kitchen with breakfast nook to the formal dining & living room with walls of glass for basking in the tranquil wind-protected cove of the island on the main floor, while the second floor features 2 generous en suite rooms with updated baths, plus bonus office/flexible space & oversized closets. Loft storage 2 car garage with off street parking includes a self-sufficient system with 2 Tesla chargers & power walls with the latest solar tech. The included 50 ft dock provides access to sailing, paddle boarding, kayaking, fishing, swimming, & more. Minutes to the Richmond Yacht club, Ferry, miles of trails at Miller/Knox Park and the 580/80 fwys.
There are currently no open houses for this property. Please contact
Nathan Jines
to schedule an appointment.