<![CDATA[ var dwellicious_data = { "address": "2525 Squaw Ct ", "city": "ANTIOCH", "state": "CA", "zip": "94531", "zip4": "", "area": "", "subdivision": "", "county": "", "price": "628000", "beds": "4", "baths": "2", "sqft": "2014", "lotsize": "6380", "yearbuilt": "1994-01-01", "proptype": "Residential", "mlsnum": "41005599", "active": false, "remarks": "Immaculate and well maintained home. Spacious one story floorplan + 3 car garage with freshly new interior/exterior paint and new flooring. Kitchen/family room combo with cozy fireplace. Kitchen with stainless steel appliance, island and eat-in area. Master bedroom with separate tub and shower stall, dual sink, walk-in closet with nicely made organizer and full mirror closet doors. Indoor laundry room and 3 car garage. Low maintained private backyard, great for family entertainment. Conveniently located near by hospital, shopping center, restaurant, schools, golf course, water park, freeway and E-BART! Must See!", "photos": [ { "displayorder": 0, "url": "//cdnparap30.paragonrels.com/ParagonImages/Property/P3/MAXEBRDI/41005599/0/0/0/6094209636159e33df03b9cff87dfa58/114/095555518a57a6acaf96a771cc27e9e6/41005599.JPG", "caption": "" }, "displayorder": 1, "url": "//cdnparap30.paragonrels.com/ParagonImages/Property/P3/MAXEBRDI/41005599/1/0/0/8f39e77d90c419747b3fd40f20457f1b/114/095555518a57a6acaf96a771cc27e9e6/41005599-1.JPG", "caption": "" }, "displayorder": 2, "url": "//cdnparap30.paragonrels.com/ParagonImages/Property/P3/MAXEBRDI/41005599/2/0/0/5100017eefdad1f0145591df603b64c1/114/095555518a57a6acaf96a771cc27e9e6/41005599-2.JPG", "caption": "" }, "displayorder": 3, "url": "//cdnparap30.paragonrels.com/ParagonImages/Property/P3/MAXEBRDI/41005599/3/0/0/60202205ea78fee38e034f86a312b29d/114/095555518a57a6acaf96a771cc27e9e6/41005599-3.JPG", "caption": "" }, "displayorder": 4, "url": "//cdnparap30.paragonrels.com/ParagonImages/Property/P3/MAXEBRDI/41005599/4/0/0/d063e3e8bf758bf8cc721b4a4803629a/114/095555518a57a6acaf96a771cc27e9e6/41005599-4.JPG", "caption": "" }, "displayorder": 5, "url": "//cdnparap30.paragonrels.com/ParagonImages/Property/P3/MAXEBRDI/41005599/5/0/0/817757f45b5aa4ab9406ee9032ad7711/114/095555518a57a6acaf96a771cc27e9e6/41005599-5.JPG", "caption": "" }, "displayorder": 6, "url": "//cdnparap30.paragonrels.com/ParagonImages/Property/P3/MAXEBRDI/41005599/6/0/0/fef6cdd6c0b726eb2d6a57d59471079b/114/095555518a57a6acaf96a771cc27e9e6/41005599-6.JPG", "caption": "" }, "displayorder": 7, "url": "//cdnparap30.paragonrels.com/ParagonImages/Property/P3/MAXEBRDI/41005599/7/0/0/ad462a01034f1b27fc214d08a8cd557c/114/095555518a57a6acaf96a771cc27e9e6/41005599-7.JPG", "caption": "" }, "displayorder": 8, "url": "//cdnparap30.paragonrels.com/ParagonImages/Property/P3/MAXEBRDI/41005599/8/0/0/5f4eadce0c18b125040ae64468016fe7/114/095555518a57a6acaf96a771cc27e9e6/41005599-8.JPG", "caption": "" }, "displayorder": 9, "url": "//cdnparap30.paragonrels.com/ParagonImages/Property/P3/MAXEBRDI/41005599/9/0/0/0ae973d691f86c92e694b4be437f6d08/114/095555518a57a6acaf96a771cc27e9e6/41005599-9.JPG", "caption": "" }, "displayorder": 10, "url": "//cdnparap30.paragonrels.com/ParagonImages/Property/P3/MAXEBRDI/41005599/10/0/0/13a840c51371f1940cf43c92988f9b4c/114/095555518a57a6acaf96a771cc27e9e6/41005599-10.JPG", "caption": "" }, "displayorder": 11, "url": "//cdnparap30.paragonrels.com/ParagonImages/Property/P3/MAXEBRDI/41005599/11/0/0/a0f37c6d95029e7c16aae1d67b0763a6/114/095555518a57a6acaf96a771cc27e9e6/41005599-11.JPG", "caption": "" }, "displayorder": 12, "url": "//cdnparap30.paragonrels.com/ParagonImages/Property/P3/MAXEBRDI/41005599/12/0/0/5652239ae90236bb78a8851ab709b880/114/095555518a57a6acaf96a771cc27e9e6/41005599-12.JPG", "caption": "" }, "displayorder": 13, "url": "//cdnparap30.paragonrels.com/ParagonImages/Property/P3/MAXEBRDI/41005599/13/0/0/396a079fba3511c9f69269d7e2865f68/114/095555518a57a6acaf96a771cc27e9e6/41005599-13.JPG", "caption": "" }, "displayorder": 14, "url": "//cdnparap30.paragonrels.com/ParagonImages/Property/P3/MAXEBRDI/41005599/14/0/0/77074cb22ea6a41b605b9f92282d9aae/114/095555518a57a6acaf96a771cc27e9e6/41005599-14.JPG", "caption": "" }, "displayorder": 15, "url": "//cdnparap30.paragonrels.com/ParagonImages/Property/P3/MAXEBRDI/41005599/15/0/0/14b1e0e3a37f6bd1491c7940152f71f4/114/095555518a57a6acaf96a771cc27e9e6/41005599-15.JPG", "caption": "" }, "displayorder": 16, "url": "//cdnparap30.paragonrels.com/ParagonImages/Property/P3/MAXEBRDI/41005599/16/0/0/9e944ca45bf784d430bbbf0a89e216b4/114/095555518a57a6acaf96a771cc27e9e6/41005599-16.JPG", "caption": "" }, "displayorder": 17, "url": "//cdnparap30.paragonrels.com/ParagonImages/Property/P3/MAXEBRDI/41005599/17/0/0/8189f91d627f276f42b1eebec65ab14f/114/095555518a57a6acaf96a771cc27e9e6/41005599-17.JPG", "caption": "" }, "displayorder": 18, "url": "//cdnparap30.paragonrels.com/ParagonImages/Property/P3/MAXEBRDI/41005599/18/0/0/a8bea886cd135e87963dfea40395d9fe/114/095555518a57a6acaf96a771cc27e9e6/41005599-18.JPG", "caption": "" }, "displayorder": 19, "url": "//cdnparap30.paragonrels.com/ParagonImages/Property/P3/MAXEBRDI/41005599/19/0/0/d47ace1e8765e3df942b14be753510e1/114/095555518a57a6acaf96a771cc27e9e6/41005599-19.JPG", "caption": "" }, "displayorder": 20, "url": "//cdnparap30.paragonrels.com/ParagonImages/Property/P3/MAXEBRDI/41005599/20/0/0/5ec22eeaf4792f427fdc47c4c57f9ec2/114/095555518a57a6acaf96a771cc27e9e6/41005599-20.JPG", "caption": "" }, "displayorder": 21, "url": "//cdnparap30.paragonrels.com/ParagonImages/Property/P3/MAXEBRDI/41005599/21/0/0/62c1d2a9d952458b90fceac34889ae7e/114/095555518a57a6acaf96a771cc27e9e6/41005599-21.JPG", "caption": "" }, "displayorder": 22, "url": "//cdnparap30.paragonrels.com/ParagonImages/Property/P3/MAXEBRDI/41005599/22/0/0/1fd3959d202835d47c40a28112b89d4d/114/095555518a57a6acaf96a771cc27e9e6/41005599-22.JPG", "caption": "" }, "displayorder": 23, "url": "//cdnparap30.paragonrels.com/ParagonImages/Property/P3/MAXEBRDI/41005599/23/0/0/e797c10c7aeca0be6feebb9272ae5ebe/114/095555518a57a6acaf96a771cc27e9e6/41005599-23.JPG", "caption": "" }, "displayorder": 24, "url": "//cdnparap30.paragonrels.com/ParagonImages/Property/P3/MAXEBRDI/41005599/24/0/0/471ef7a84026ca72a364ae911aef6fbb/114/095555518a57a6acaf96a771cc27e9e6/41005599-24.JPG", "caption": "" }, "displayorder": 25, "url": "//cdnparap30.paragonrels.com/ParagonImages/Property/P3/MAXEBRDI/41005599/25/0/0/44075633d92580c320f45710baddb0cd/114/095555518a57a6acaf96a771cc27e9e6/41005599-25.JPG", "caption": "" }, "displayorder": 26, "url": "//cdnparap30.paragonrels.com/ParagonImages/Property/P3/MAXEBRDI/41005599/26/0/0/a09418f8198dea8a8318f5792d3d0a0c/114/095555518a57a6acaf96a771cc27e9e6/41005599-26.JPG", "caption": "" }, "displayorder": 27, "url": "//cdnparap30.paragonrels.com/ParagonImages/Property/P3/MAXEBRDI/41005599/27/0/0/332536130508f0fce92169eb6f1423df/114/095555518a57a6acaf96a771cc27e9e6/41005599-27.JPG", "caption": "" }, "displayorder": 28, "url": "//cdnparap30.paragonrels.com/ParagonImages/Property/P3/MAXEBRDI/41005599/28/0/0/b2641e50d0a3544253ba12d958137cfa/114/095555518a57a6acaf96a771cc27e9e6/41005599-28.JPG", "caption": "" }, "displayorder": 29, "url": "//cdnparap30.paragonrels.com/ParagonImages/Property/P3/MAXEBRDI/41005599/29/0/0/0fee4010db059c9ed66ff24f730099c2/114/095555518a57a6acaf96a771cc27e9e6/41005599-29.JPG", "caption": "" }, "displayorder": 30, "url": "//cdnparap30.paragonrels.com/ParagonImages/Property/P3/MAXEBRDI/41005599/30/0/0/4f6128064e22d023c12354daa16dfc39/114/095555518a57a6acaf96a771cc27e9e6/41005599-30.JPG", "caption": "" }, "displayorder": 31, "url": "//cdnparap30.paragonrels.com/ParagonImages/Property/P3/MAXEBRDI/41005599/31/0/0/f26db490811e912caa627bb4f4853a0e/114/095555518a57a6acaf96a771cc27e9e6/41005599-31.JPG", "caption": "" }, "displayorder": 32, "url": "//cdnparap30.paragonrels.com/ParagonImages/Property/P3/MAXEBRDI/41005599/32/0/0/ca4754f15262e588c721c30659cd012c/114/095555518a57a6acaf96a771cc27e9e6/41005599-32.JPG", "caption": "" }, "displayorder": 33, "url": "//cdnparap30.paragonrels.com/ParagonImages/Property/P3/MAXEBRDI/41005599/33/0/0/9d7ef17be692b5a956e5ce145fb7c6b0/114/095555518a57a6acaf96a771cc27e9e6/41005599-33.JPG", "caption": "" }, "displayorder": 34, "url": "//cdnparap30.paragonrels.com/ParagonImages/Property/P3/MAXEBRDI/41005599/34/0/0/ecc51ebbbe0a69ef1d1b80cf3945b9d7/114/095555518a57a6acaf96a771cc27e9e6/41005599-34.JPG", "caption": "" }, "displayorder": 35, "url": "//cdnparap30.paragonrels.com/ParagonImages/Property/P3/MAXEBRDI/41005599/35/0/0/16ef21de9a118c3c3c33ace0f77f0fa4/114/095555518a57a6acaf96a771cc27e9e6/41005599-35.JPG", "caption": "" }, "displayorder": 36, "url": "//cdnparap30.paragonrels.com/ParagonImages/Property/P3/MAXEBRDI/41005599/36/0/0/54ca5058d3df9b5895629cc4c3d35ba9/114/095555518a57a6acaf96a771cc27e9e6/41005599-36.JPG", "caption": "" } ], "agent": { "name": "Wilson Ou", "phone": "510-520-9691", "email": "wourealtor@gmail.com" }, "broker": { "name": "Bay Home Investments&Loans", "phone": "", "email": "" } }; ]]>
2525 Squaw Ct
ANTIOCH, CA 94531

Click here for map
Residential Home
$628,000
2,014 Sq Feet
4 Bedrooms
2 Bathrooms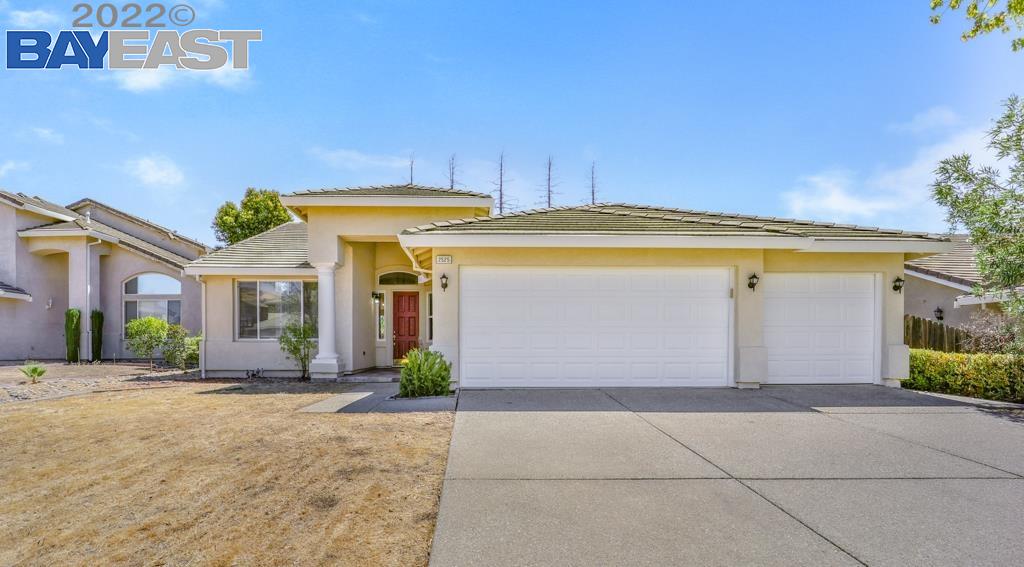 Listed by Wilson Ou of Bay Home Investments&Loans
DRE# 01911000
Details:
Lot Sq Feet:
6,380
Fireplaces:
1
HOA?
No
Bank Owned?
No
Status:
Sold
Remarks:
Immaculate and well maintained home. Spacious one story floorplan + 3 car garage with freshly new interior/exterior paint and new flooring. Kitchen/family room combo with cozy fireplace. Kitchen with stainless steel appliance, island and eat-in area. Master bedroom with separate tub and shower stall, dual sink, walk-in closet with nicely made organizer and full mirror closet doors. Indoor laundry room and 3 car garage. Low maintained private backyard, great for family entertainment. Conveniently located near by hospital, shopping center, restaurant, schools, golf course, water park, freeway and E-BART! Must See!
There are currently no open houses for this property. Please contact
Wilson Ou
to schedule an appointment.