<![CDATA[ var dwellicious_data = { "address": "3040 Roop Road ", "city": "GILROY", "state": "CA", "zip": "95020", "zip4": "", "area": "", "subdivision": "", "county": "", "price": "1799998", "beds": "3", "baths": "1", "sqft": "1900", "lotsize": "1115300", "yearbuilt": "1975-01-01", "proptype": "Residential", "mlsnum": "ML81905432", "active": false, "remarks": "Charming 25.5 acre lot completely fenced with a beautiful creek lined with mature oaks. The property has a 3,200 sq ft barn/shop, 3-bedroom home, and 3-bedroom mobile home on site. The mobile home has provided rental income for the past 20 years. Property has been used in the past to train horses in the arena. The barn/shop has three large rooms and upstairs storage on both ends. The entrance on Roop Road opens to a flat area that takes up approx.1/3 of the property. The middle 3rd of the property is rolling with a stream that runs through it. The back of the property is elevated and flat with gorgeous views of the valley. Options are limitless on this property for those who seek privacy, serenity, and peaceful cool breezes in the evening. Ideal property to build your dream oasis on large private property with amenities close by. Just minutes away from Hwy 101, the Gilroy Premium Outlets and Coyote Lake.", "photos": [ { "displayorder": 0, "url": "https://mlslmedia.azureedge.net/property/MLSL/81905432/d792d77358ff4d0896b9aa604b533a6e/2/1", "caption": "" }, "displayorder": 1, "url": "https://mlslmedia.azureedge.net/property/MLSL/81905432/d792d77358ff4d0896b9aa604b533a6e/2/2", "caption": "" }, "displayorder": 2, "url": "https://mlslmedia.azureedge.net/property/MLSL/81905432/d792d77358ff4d0896b9aa604b533a6e/2/3", "caption": "" }, "displayorder": 3, "url": "https://mlslmedia.azureedge.net/property/MLSL/81905432/d792d77358ff4d0896b9aa604b533a6e/2/4", "caption": "" }, "displayorder": 4, "url": "https://mlslmedia.azureedge.net/property/MLSL/81905432/d792d77358ff4d0896b9aa604b533a6e/2/5", "caption": "" }, "displayorder": 5, "url": "https://mlslmedia.azureedge.net/property/MLSL/81905432/d792d77358ff4d0896b9aa604b533a6e/2/6", "caption": "" }, "displayorder": 6, "url": "https://mlslmedia.azureedge.net/property/MLSL/81905432/d792d77358ff4d0896b9aa604b533a6e/2/7", "caption": "" }, "displayorder": 7, "url": "https://mlslmedia.azureedge.net/property/MLSL/81905432/d792d77358ff4d0896b9aa604b533a6e/2/8", "caption": "" }, "displayorder": 8, "url": "https://mlslmedia.azureedge.net/property/MLSL/81905432/d792d77358ff4d0896b9aa604b533a6e/2/9", "caption": "" }, "displayorder": 9, "url": "https://mlslmedia.azureedge.net/property/MLSL/81905432/d792d77358ff4d0896b9aa604b533a6e/2/10", "caption": "" }, "displayorder": 10, "url": "https://mlslmedia.azureedge.net/property/MLSL/81905432/d792d77358ff4d0896b9aa604b533a6e/2/11", "caption": "" }, "displayorder": 11, "url": "https://mlslmedia.azureedge.net/property/MLSL/81905432/d792d77358ff4d0896b9aa604b533a6e/2/12", "caption": "" }, "displayorder": 12, "url": "https://mlslmedia.azureedge.net/property/MLSL/81905432/d792d77358ff4d0896b9aa604b533a6e/2/13", "caption": "" }, "displayorder": 13, "url": "https://mlslmedia.azureedge.net/property/MLSL/81905432/d792d77358ff4d0896b9aa604b533a6e/2/14", "caption": "" }, "displayorder": 14, "url": "https://mlslmedia.azureedge.net/property/MLSL/81905432/d792d77358ff4d0896b9aa604b533a6e/2/15", "caption": "" }, "displayorder": 15, "url": "https://mlslmedia.azureedge.net/property/MLSL/81905432/d792d77358ff4d0896b9aa604b533a6e/2/16", "caption": "" }, "displayorder": 16, "url": "https://mlslmedia.azureedge.net/property/MLSL/81905432/d792d77358ff4d0896b9aa604b533a6e/2/17", "caption": "" }, "displayorder": 17, "url": "https://mlslmedia.azureedge.net/property/MLSL/81905432/d792d77358ff4d0896b9aa604b533a6e/2/18", "caption": "" }, "displayorder": 18, "url": "https://mlslmedia.azureedge.net/property/MLSL/81905432/d792d77358ff4d0896b9aa604b533a6e/2/19", "caption": "" }, "displayorder": 19, "url": "https://mlslmedia.azureedge.net/property/MLSL/81905432/d792d77358ff4d0896b9aa604b533a6e/2/20", "caption": "" }, "displayorder": 20, "url": "https://mlslmedia.azureedge.net/property/MLSL/81905432/d792d77358ff4d0896b9aa604b533a6e/2/21", "caption": "" }, "displayorder": 21, "url": "https://mlslmedia.azureedge.net/property/MLSL/81905432/d792d77358ff4d0896b9aa604b533a6e/2/22", "caption": "" }, "displayorder": 22, "url": "https://mlslmedia.azureedge.net/property/MLSL/81905432/d792d77358ff4d0896b9aa604b533a6e/2/23", "caption": "" }, "displayorder": 23, "url": "https://mlslmedia.azureedge.net/property/MLSL/81905432/d792d77358ff4d0896b9aa604b533a6e/2/24", "caption": "" }, "displayorder": 24, "url": "https://mlslmedia.azureedge.net/property/MLSL/81905432/d792d77358ff4d0896b9aa604b533a6e/2/25", "caption": "" }, "displayorder": 25, "url": "https://mlslmedia.azureedge.net/property/MLSL/81905432/d792d77358ff4d0896b9aa604b533a6e/2/26", "caption": "" }, "displayorder": 26, "url": "https://mlslmedia.azureedge.net/property/MLSL/81905432/d792d77358ff4d0896b9aa604b533a6e/2/27", "caption": "" }, "displayorder": 27, "url": "https://mlslmedia.azureedge.net/property/MLSL/81905432/d792d77358ff4d0896b9aa604b533a6e/2/28", "caption": "" }, "displayorder": 28, "url": "https://mlslmedia.azureedge.net/property/MLSL/81905432/d792d77358ff4d0896b9aa604b533a6e/2/29", "caption": "" }, "displayorder": 29, "url": "https://mlslmedia.azureedge.net/property/MLSL/81905432/d792d77358ff4d0896b9aa604b533a6e/2/30", "caption": "" }, "displayorder": 30, "url": "https://mlslmedia.azureedge.net/property/MLSL/81905432/d792d77358ff4d0896b9aa604b533a6e/2/31", "caption": "" }, "displayorder": 31, "url": "https://mlslmedia.azureedge.net/property/MLSL/81905432/d792d77358ff4d0896b9aa604b533a6e/2/32", "caption": "" }, "displayorder": 32, "url": "https://mlslmedia.azureedge.net/property/MLSL/81905432/d792d77358ff4d0896b9aa604b533a6e/2/33", "caption": "" }, "displayorder": 33, "url": "https://mlslmedia.azureedge.net/property/MLSL/81905432/d792d77358ff4d0896b9aa604b533a6e/2/34", "caption": "" }, "displayorder": 34, "url": "https://mlslmedia.azureedge.net/property/MLSL/81905432/d792d77358ff4d0896b9aa604b533a6e/2/35", "caption": "" }, "displayorder": 35, "url": "https://mlslmedia.azureedge.net/property/MLSL/81905432/d792d77358ff4d0896b9aa604b533a6e/2/36", "caption": "" }, "displayorder": 36, "url": "https://mlslmedia.azureedge.net/property/MLSL/81905432/d792d77358ff4d0896b9aa604b533a6e/2/37", "caption": "" }, "displayorder": 37, "url": "https://mlslmedia.azureedge.net/property/MLSL/81905432/d792d77358ff4d0896b9aa604b533a6e/2/38", "caption": "" }, "displayorder": 38, "url": "https://mlslmedia.azureedge.net/property/MLSL/81905432/d792d77358ff4d0896b9aa604b533a6e/2/39", "caption": "" }, "displayorder": 39, "url": "https://mlslmedia.azureedge.net/property/MLSL/81905432/d792d77358ff4d0896b9aa604b533a6e/2/40", "caption": "" }, "displayorder": 40, "url": "https://mlslmedia.azureedge.net/property/MLSL/81905432/d792d77358ff4d0896b9aa604b533a6e/2/41", "caption": "" }, "displayorder": 41, "url": "https://mlslmedia.azureedge.net/property/MLSL/81905432/d792d77358ff4d0896b9aa604b533a6e/2/42", "caption": "" }, "displayorder": 42, "url": "https://mlslmedia.azureedge.net/property/MLSL/81905432/d792d77358ff4d0896b9aa604b533a6e/2/43", "caption": "" }, "displayorder": 43, "url": "https://mlslmedia.azureedge.net/property/MLSL/81905432/d792d77358ff4d0896b9aa604b533a6e/2/44", "caption": "" }, "displayorder": 44, "url": "https://mlslmedia.azureedge.net/property/MLSL/81905432/d792d77358ff4d0896b9aa604b533a6e/2/45", "caption": "" }, "displayorder": 45, "url": "https://mlslmedia.azureedge.net/property/MLSL/81905432/d792d77358ff4d0896b9aa604b533a6e/2/46", "caption": "" }, "displayorder": 46, "url": "https://mlslmedia.azureedge.net/property/MLSL/81905432/d792d77358ff4d0896b9aa604b533a6e/2/47", "caption": "" }, "displayorder": 47, "url": "https://mlslmedia.azureedge.net/property/MLSL/81905432/d792d77358ff4d0896b9aa604b533a6e/2/48", "caption": "" }, "displayorder": 48, "url": "https://mlslmedia.azureedge.net/property/MLSL/81905432/d792d77358ff4d0896b9aa604b533a6e/2/49", "caption": "" }, "displayorder": 49, "url": "https://mlslmedia.azureedge.net/property/MLSL/81905432/d792d77358ff4d0896b9aa604b533a6e/2/50", "caption": "" }, "displayorder": 50, "url": "https://mlslmedia.azureedge.net/property/MLSL/81905432/d792d77358ff4d0896b9aa604b533a6e/2/51", "caption": "" }, "displayorder": 51, "url": "https://mlslmedia.azureedge.net/property/MLSL/81905432/d792d77358ff4d0896b9aa604b533a6e/2/52", "caption": "" }, "displayorder": 52, "url": "https://mlslmedia.azureedge.net/property/MLSL/81905432/d792d77358ff4d0896b9aa604b533a6e/2/53", "caption": "" }, "displayorder": 53, "url": "https://mlslmedia.azureedge.net/property/MLSL/81905432/d792d77358ff4d0896b9aa604b533a6e/2/54", "caption": "" }, "displayorder": 54, "url": "https://mlslmedia.azureedge.net/property/MLSL/81905432/d792d77358ff4d0896b9aa604b533a6e/2/55", "caption": "" }, "displayorder": 55, "url": "https://mlslmedia.azureedge.net/property/MLSL/81905432/d792d77358ff4d0896b9aa604b533a6e/2/56", "caption": "" }, "displayorder": 56, "url": "https://mlslmedia.azureedge.net/property/MLSL/81905432/d792d77358ff4d0896b9aa604b533a6e/2/57", "caption": "" }, "displayorder": 57, "url": "https://mlslmedia.azureedge.net/property/MLSL/81905432/d792d77358ff4d0896b9aa604b533a6e/2/58", "caption": "" }, "displayorder": 58, "url": "https://mlslmedia.azureedge.net/property/MLSL/81905432/d792d77358ff4d0896b9aa604b533a6e/2/59", "caption": "" }, "displayorder": 59, "url": "https://mlslmedia.azureedge.net/property/MLSL/81905432/d792d77358ff4d0896b9aa604b533a6e/2/60", "caption": "" } ], "agent": { "name": "Karen Nelsen", "phone": "408-461-0424", "email": "knelsen@interorealestate.com" }, "broker": { "name": "Intero Real Estate Services", "phone": "", "email": "" } }; ]]>
3040 Roop Road
GILROY, CA 95020

Click here for map
Residential Home
$1,799,998
1,900 Sq Feet
3 Bedrooms
1 Bathroom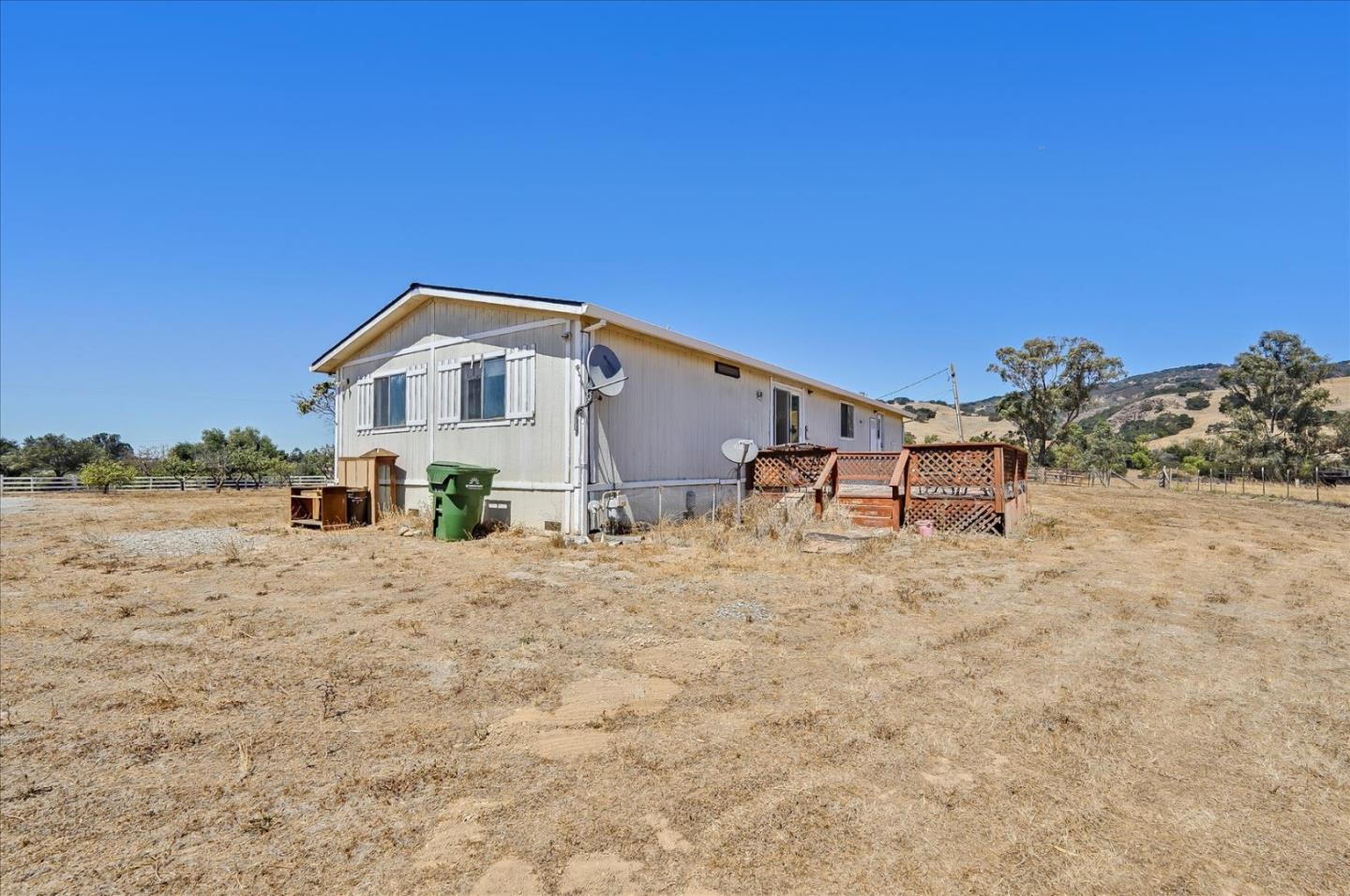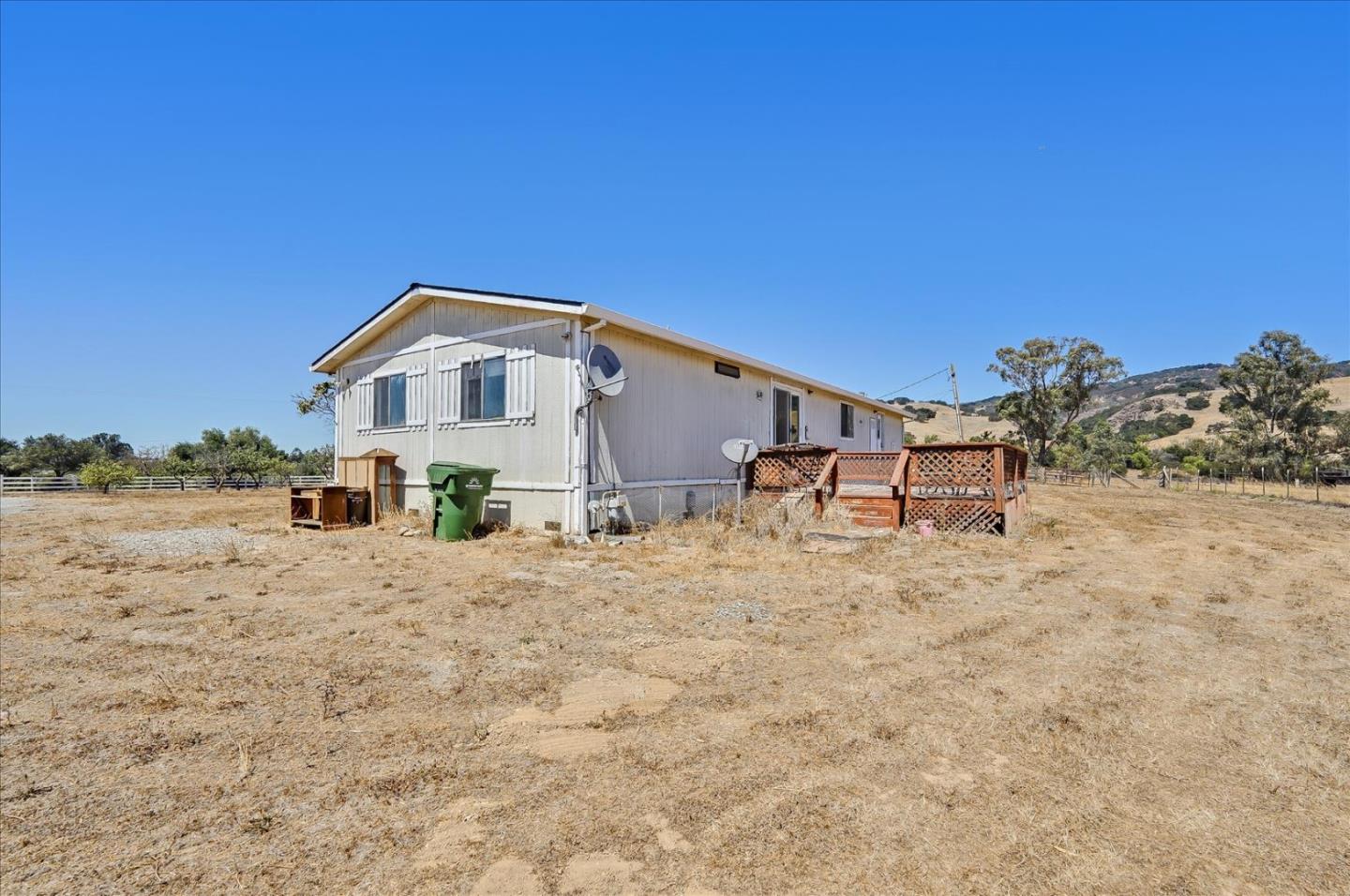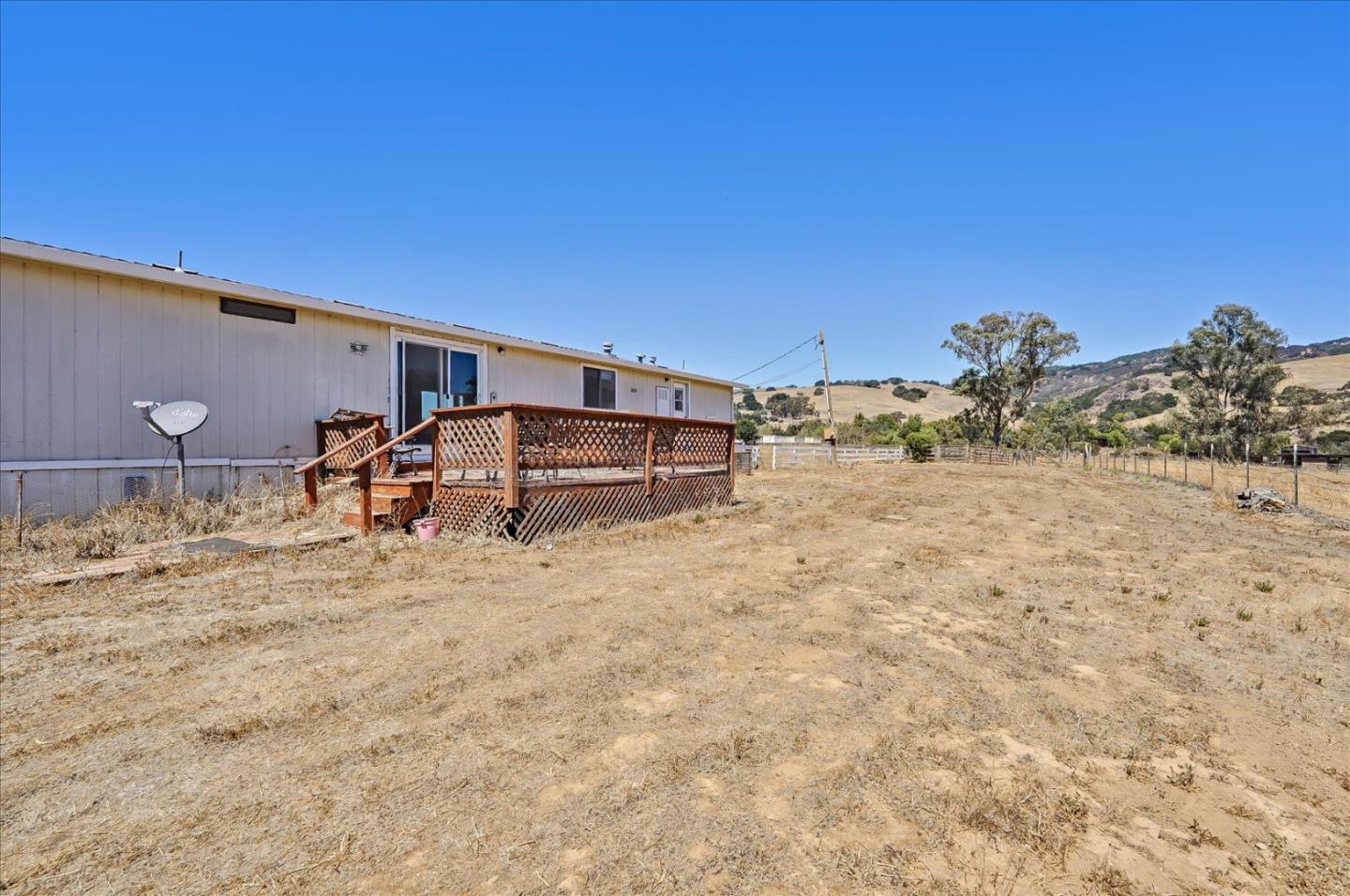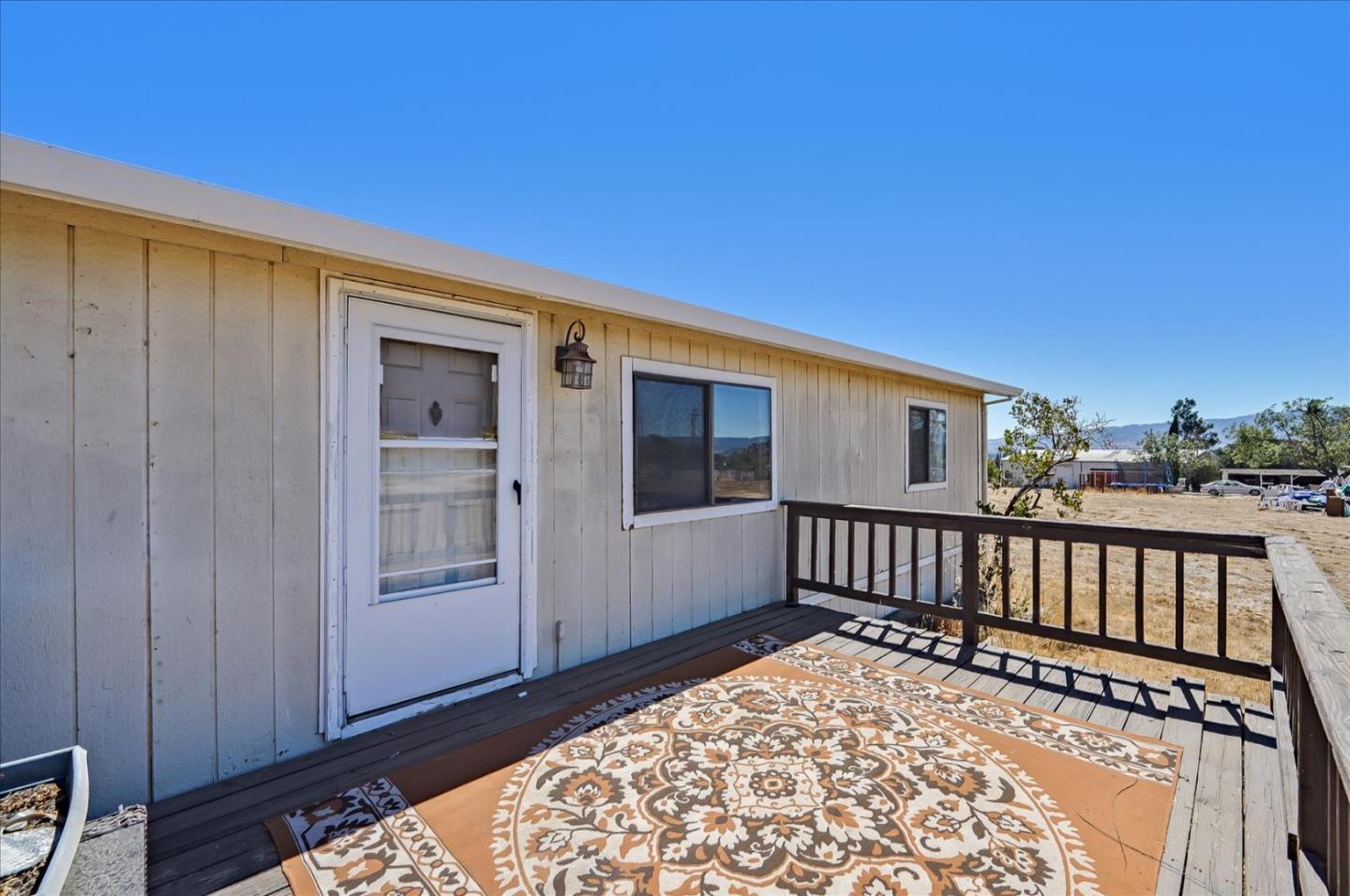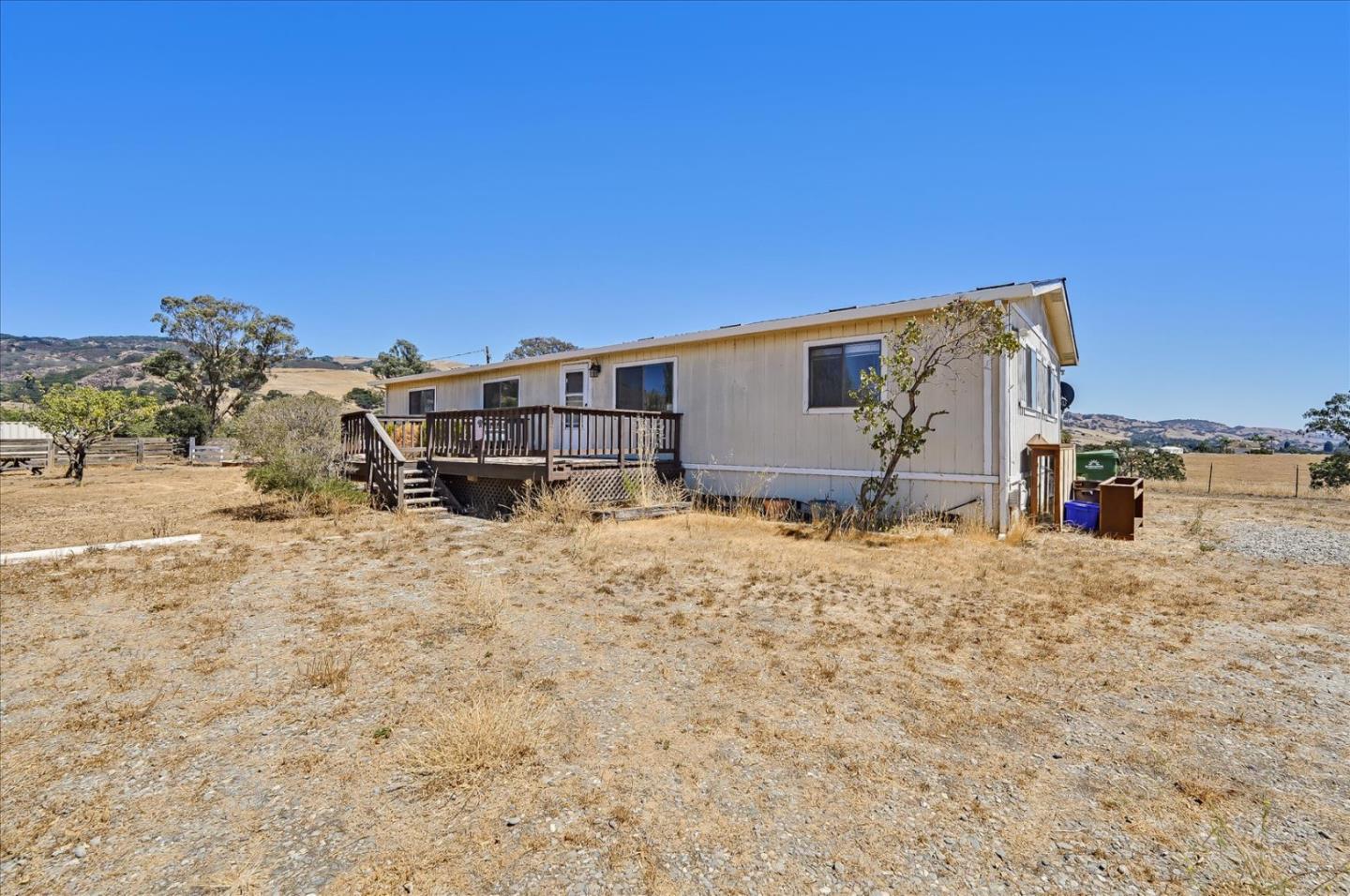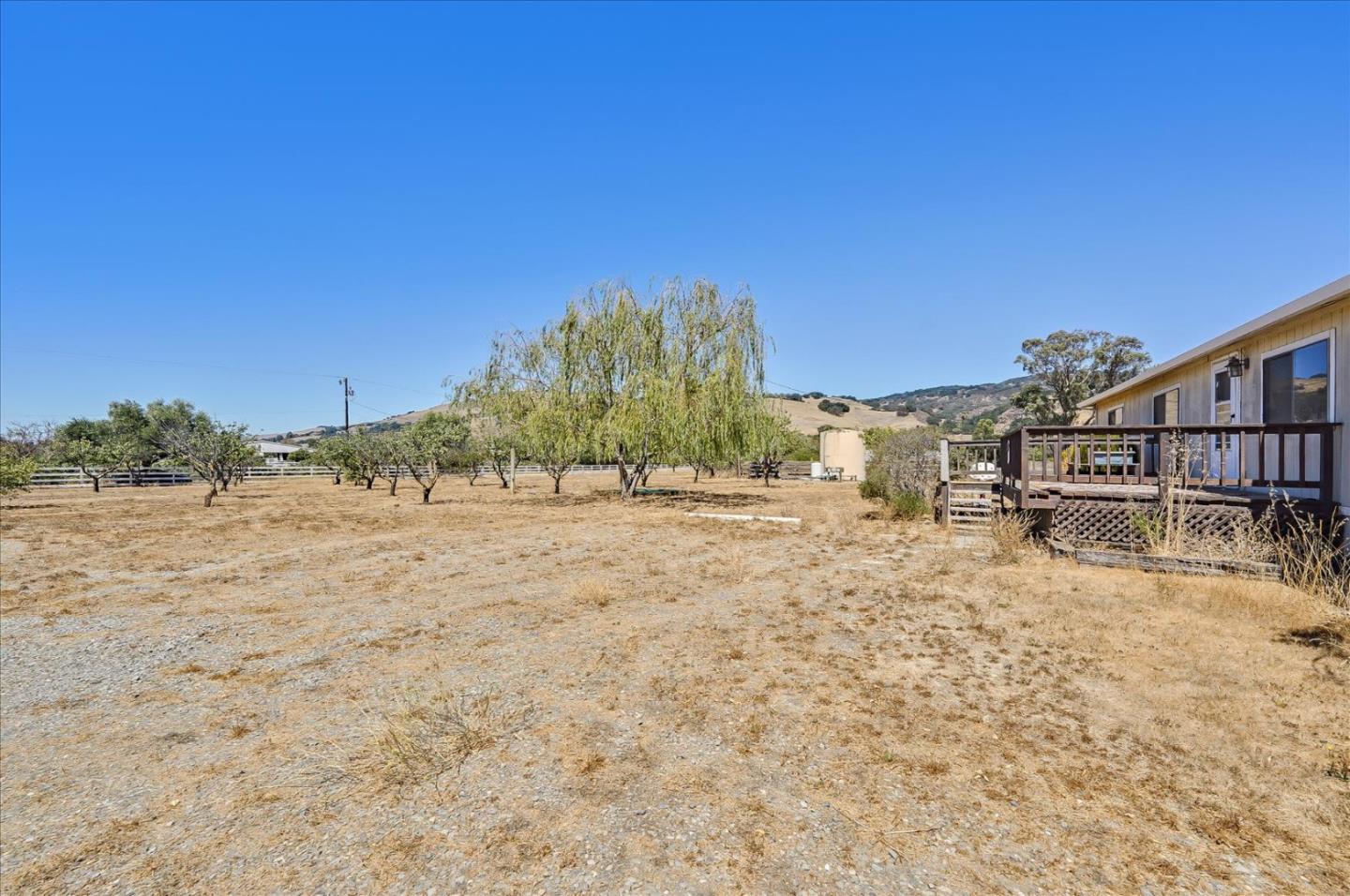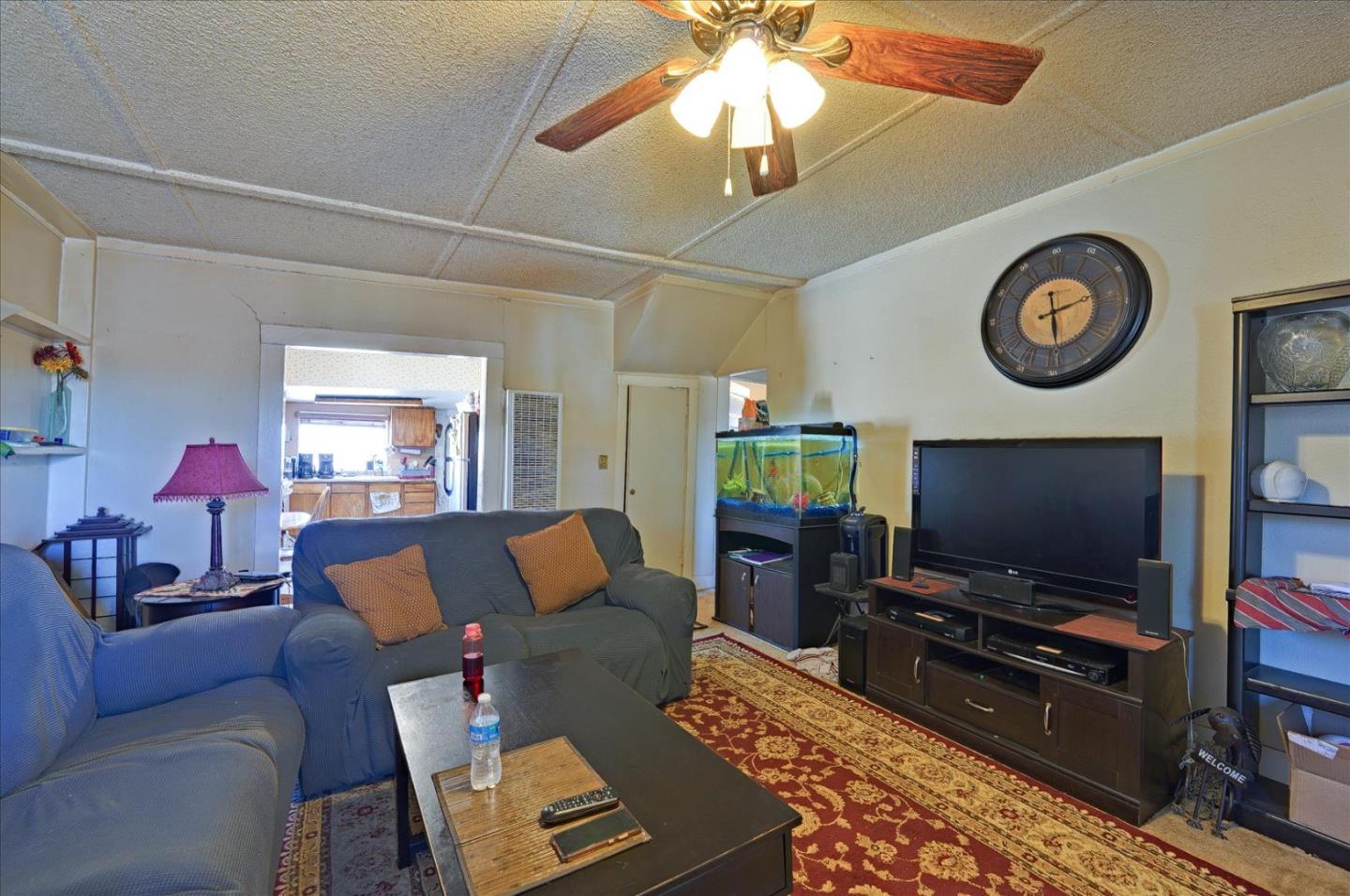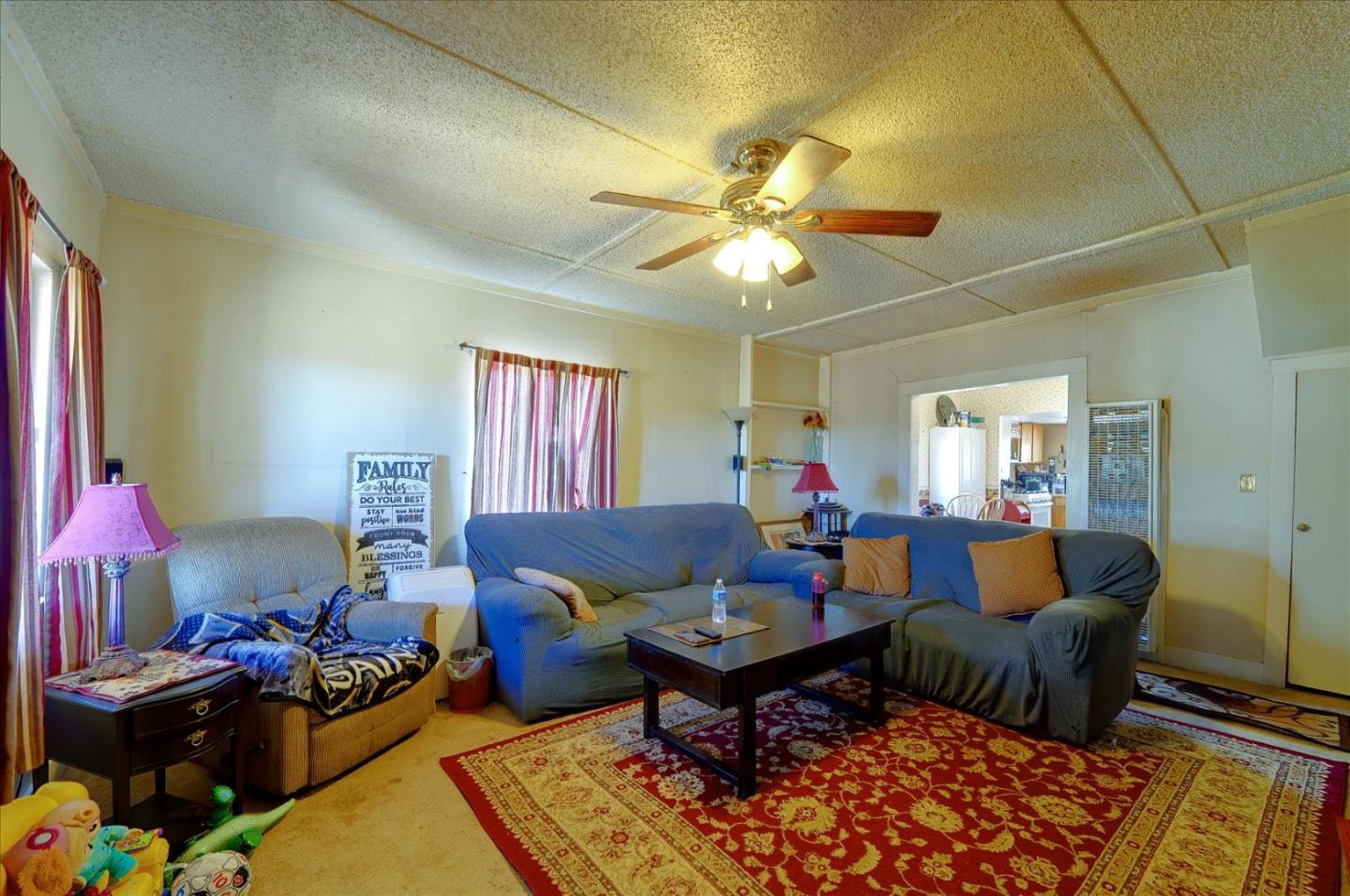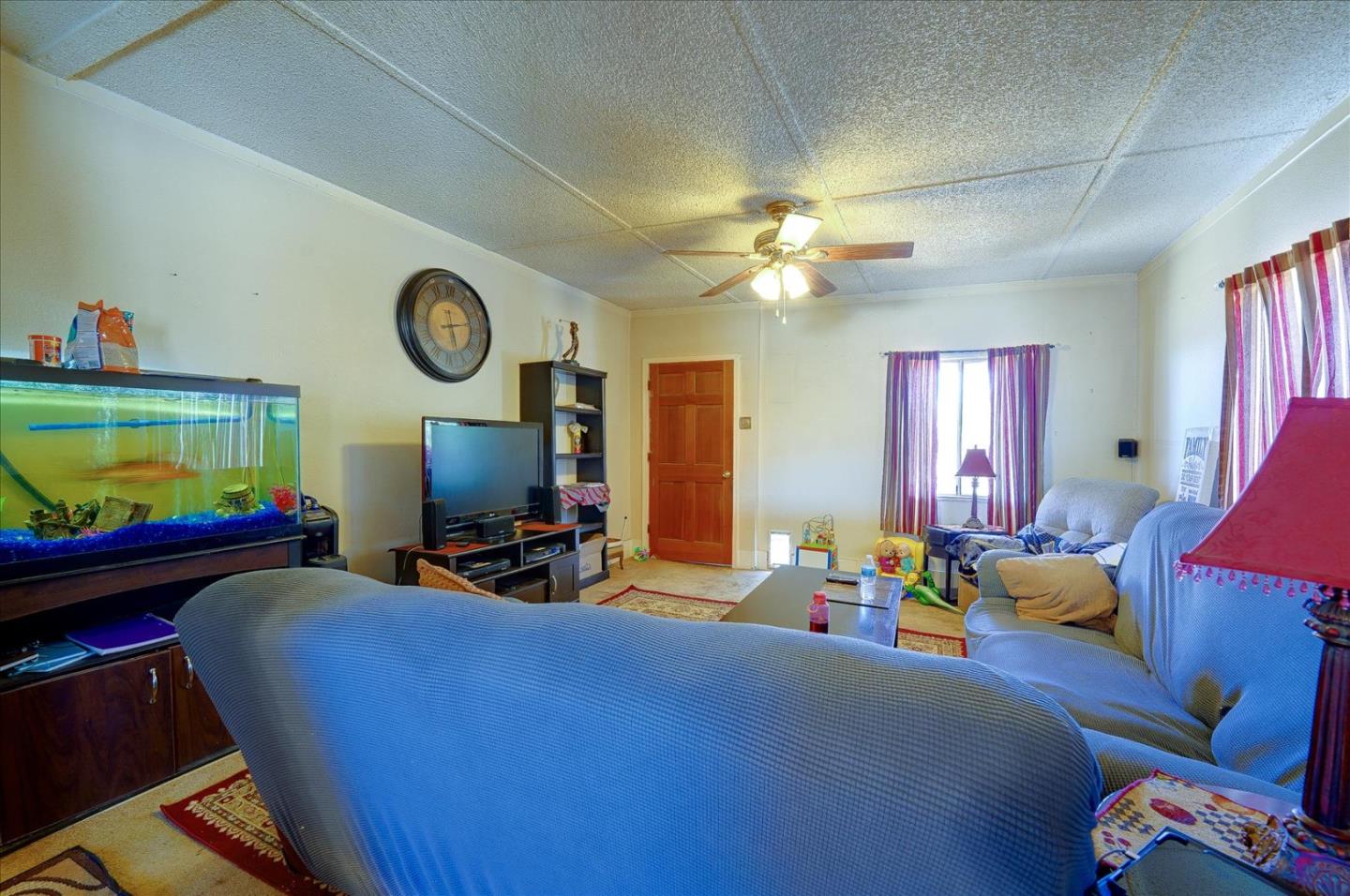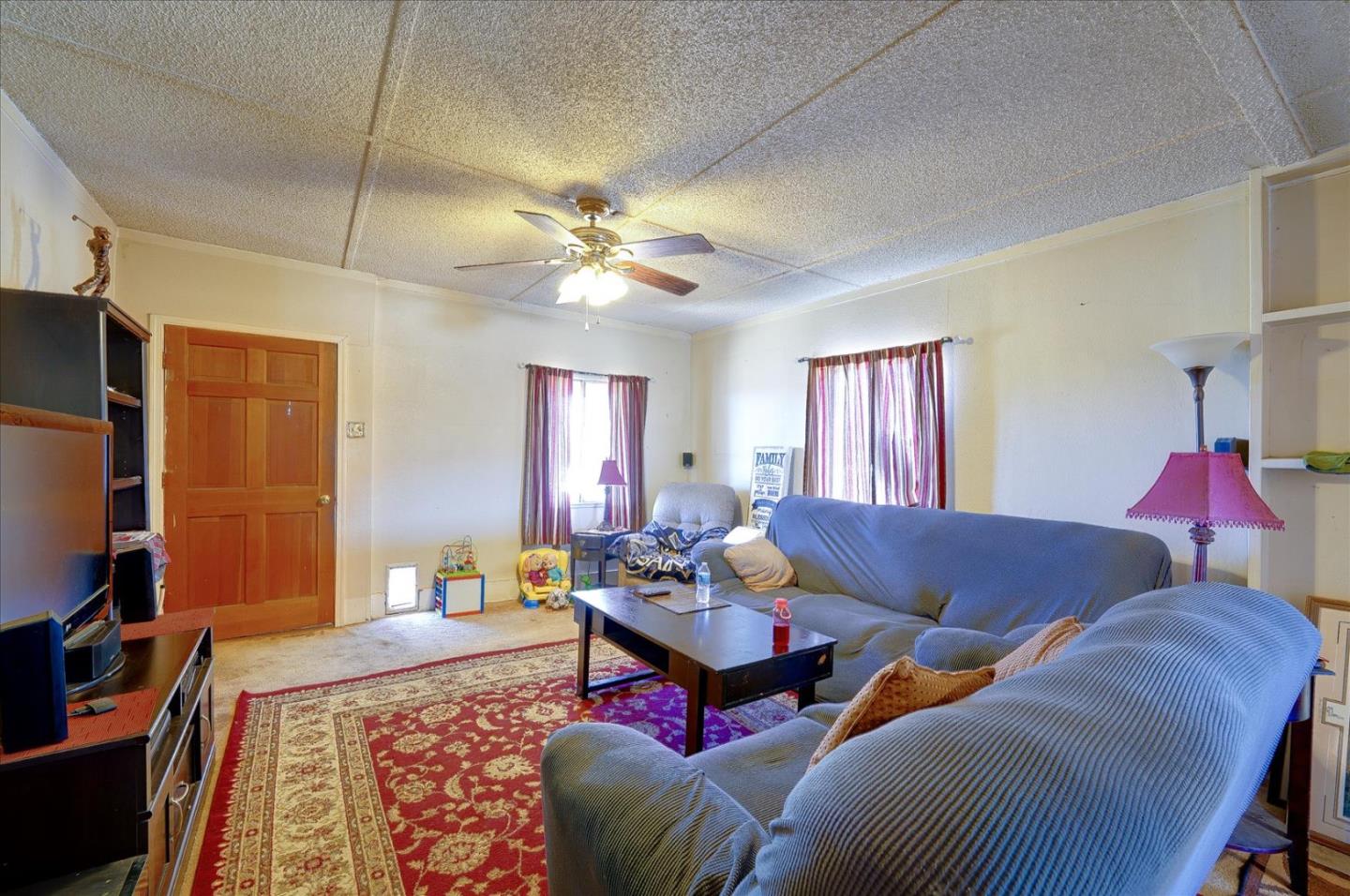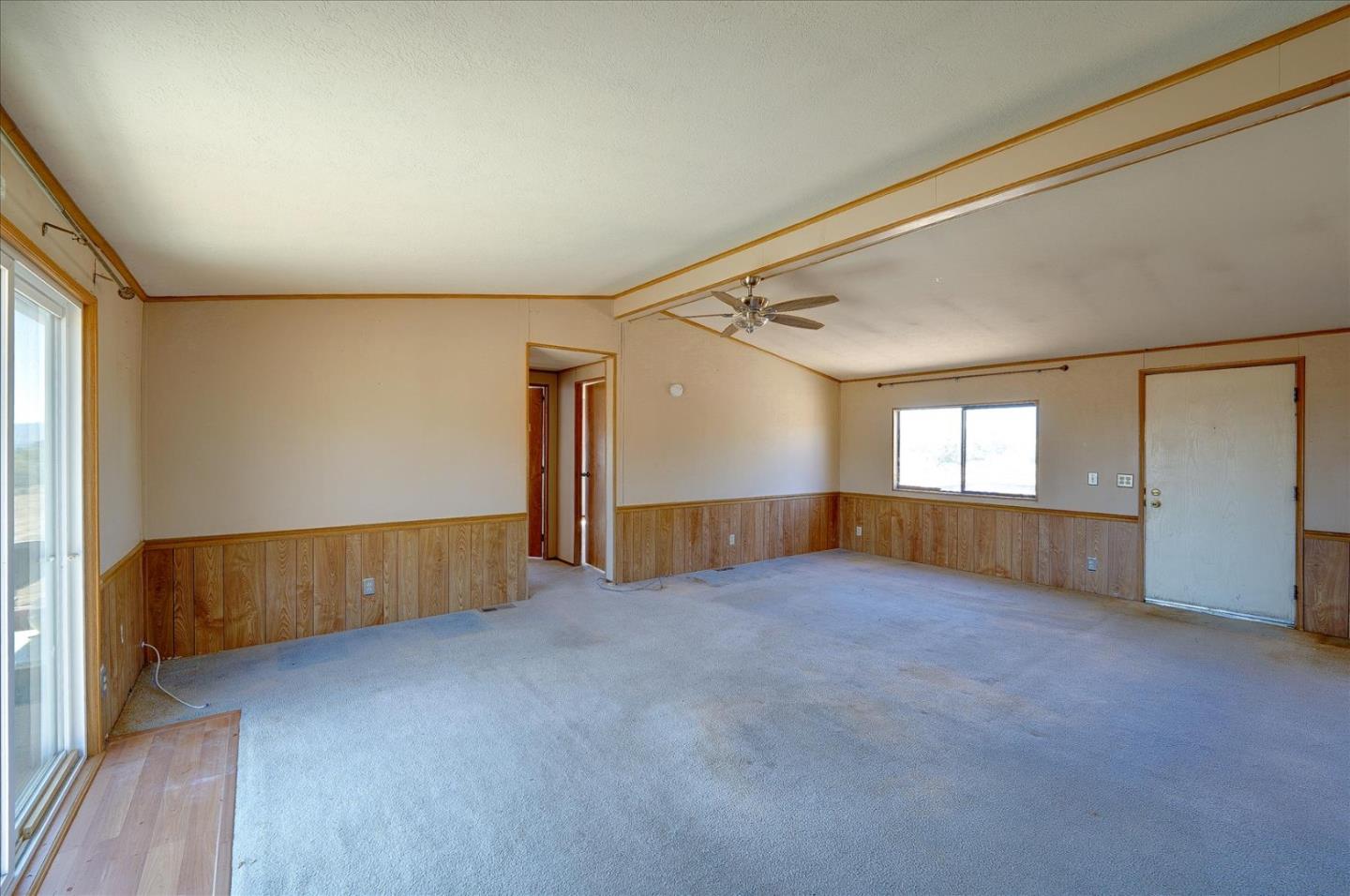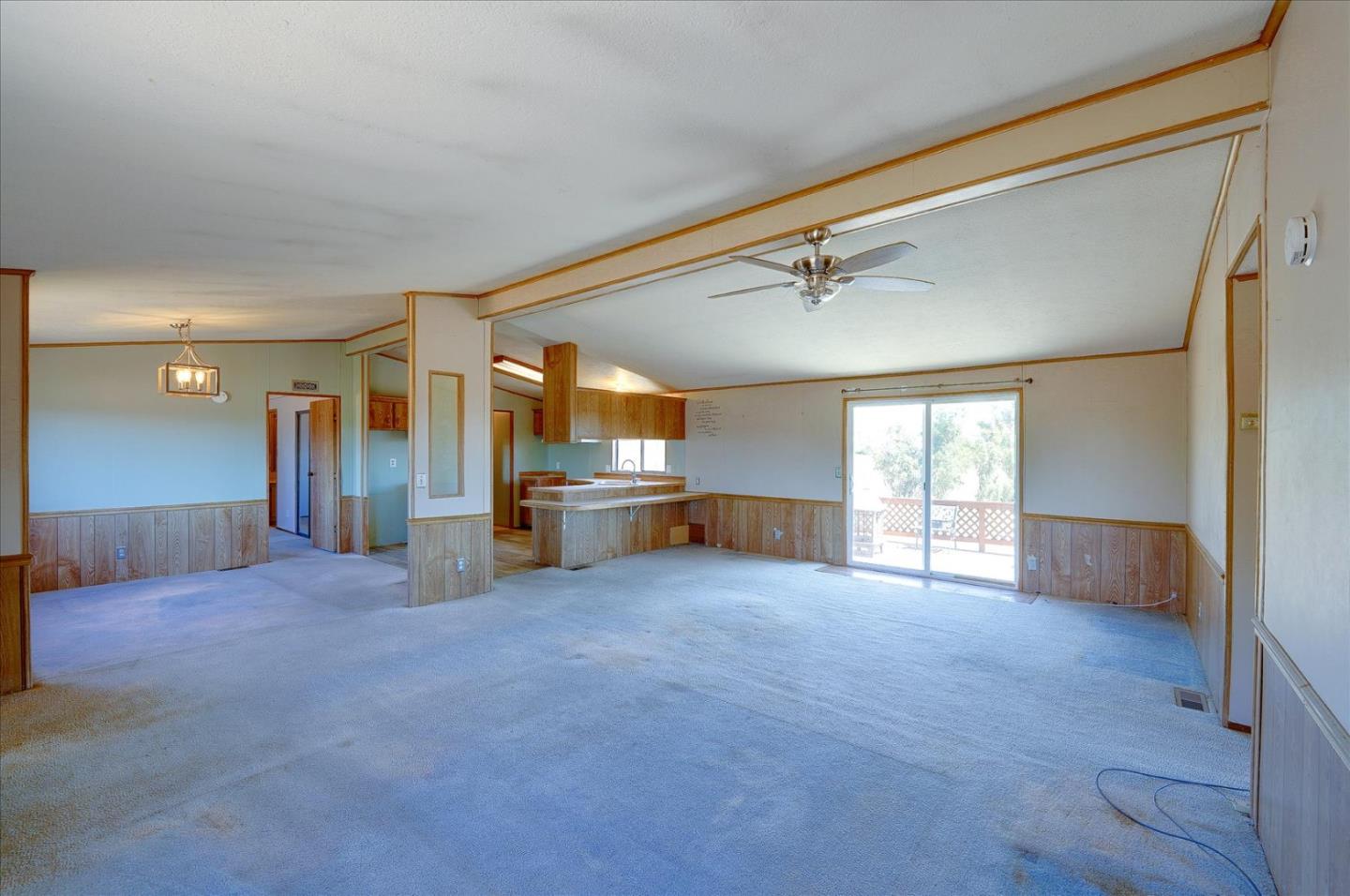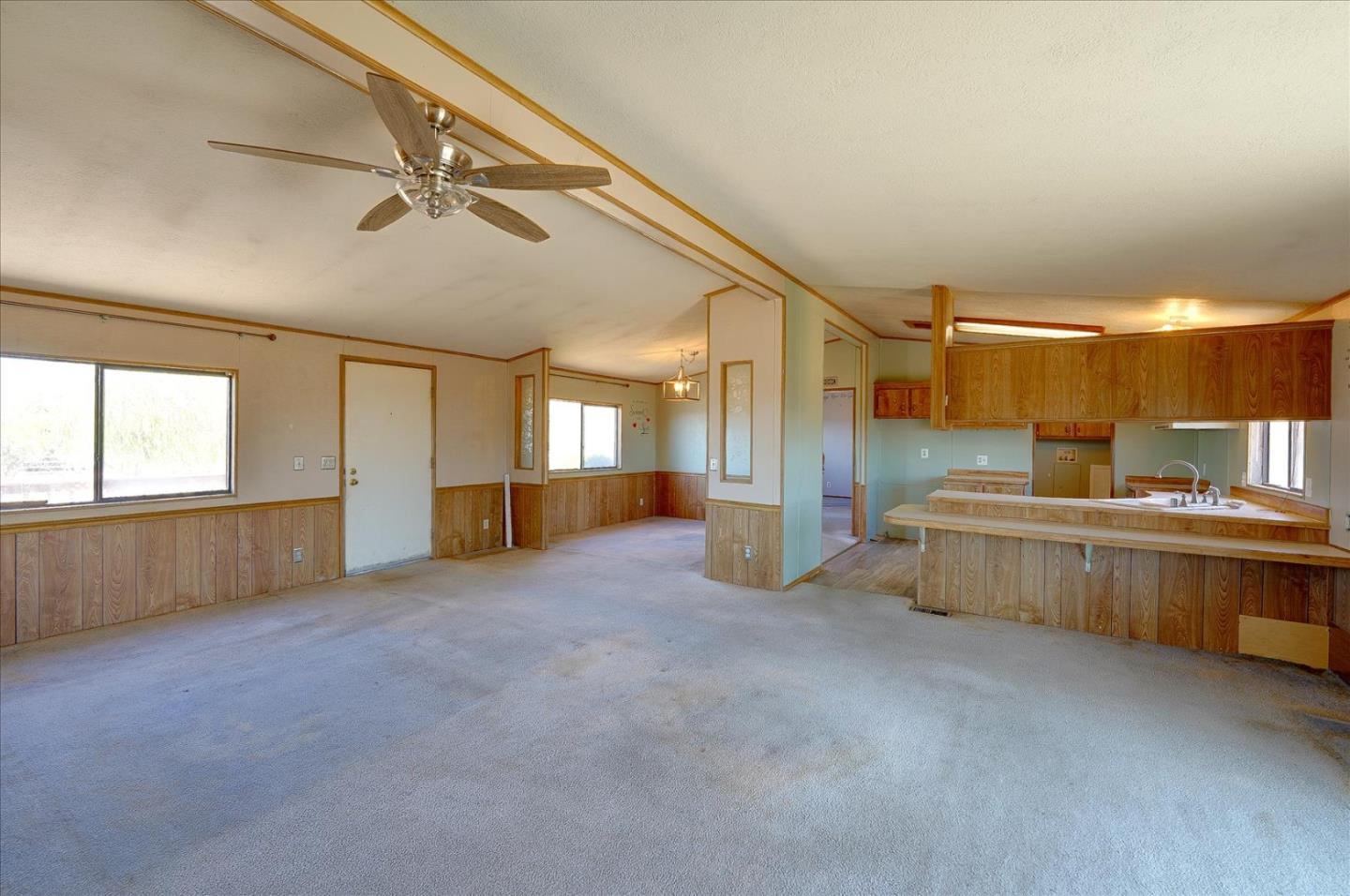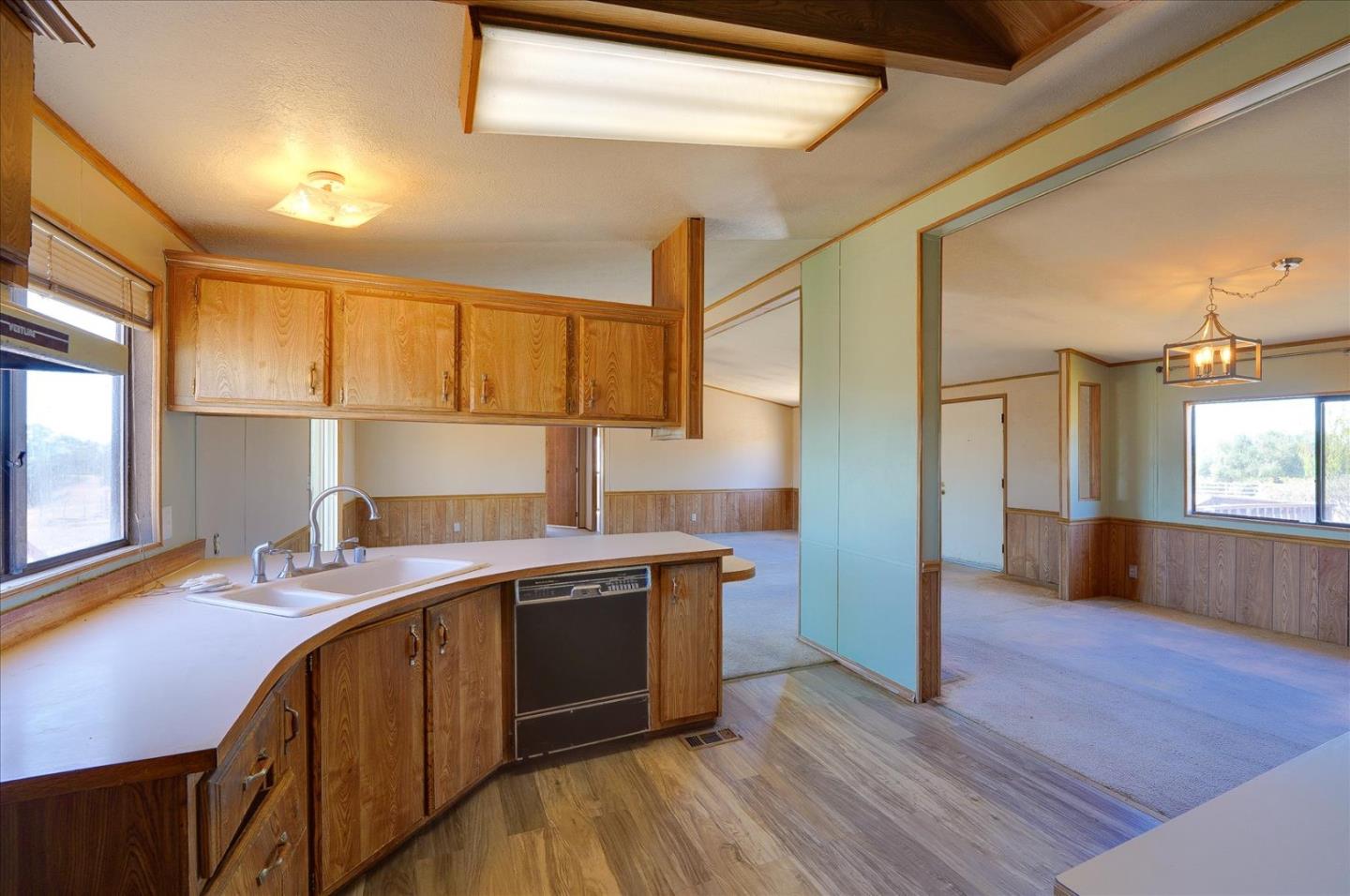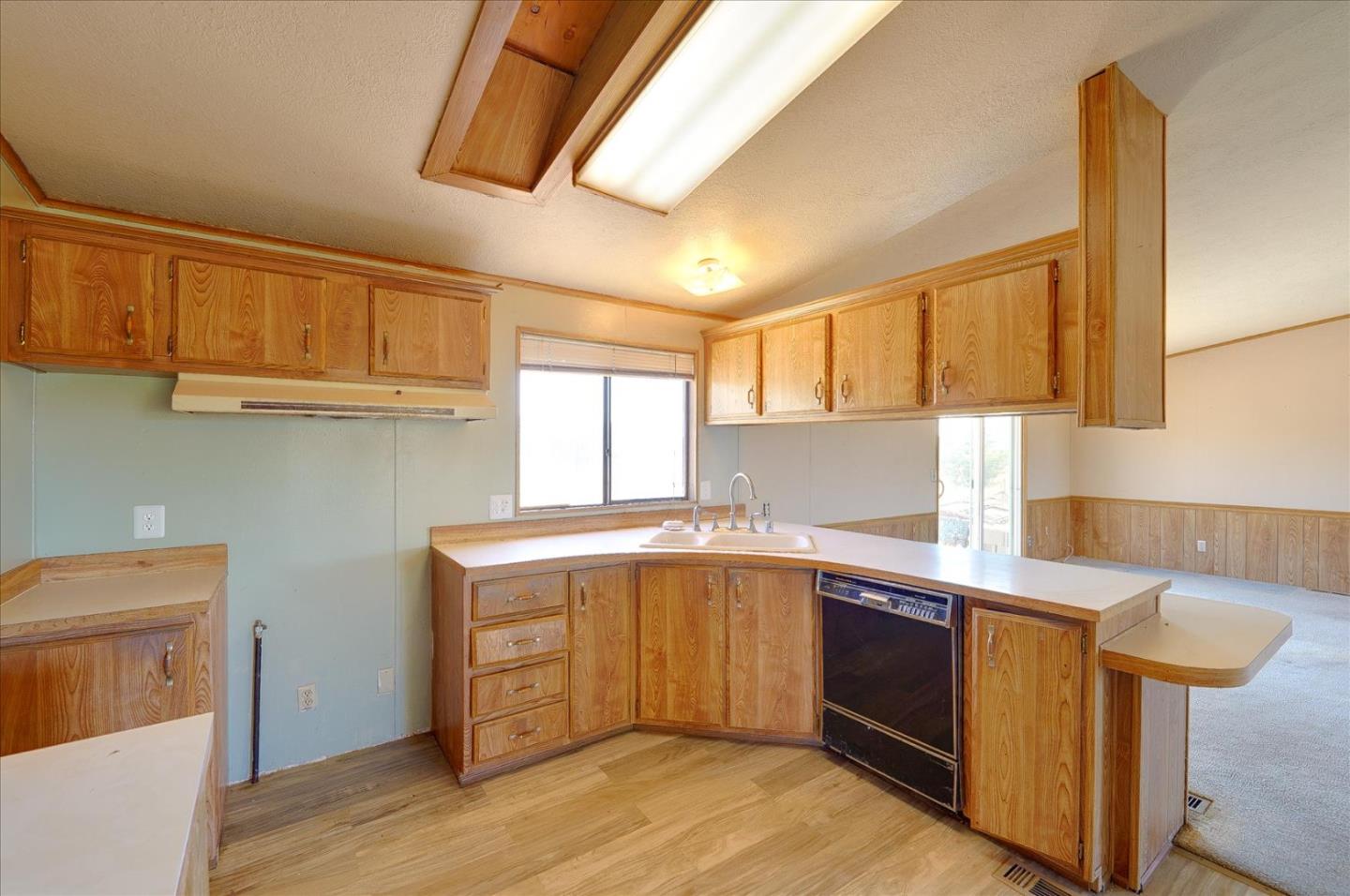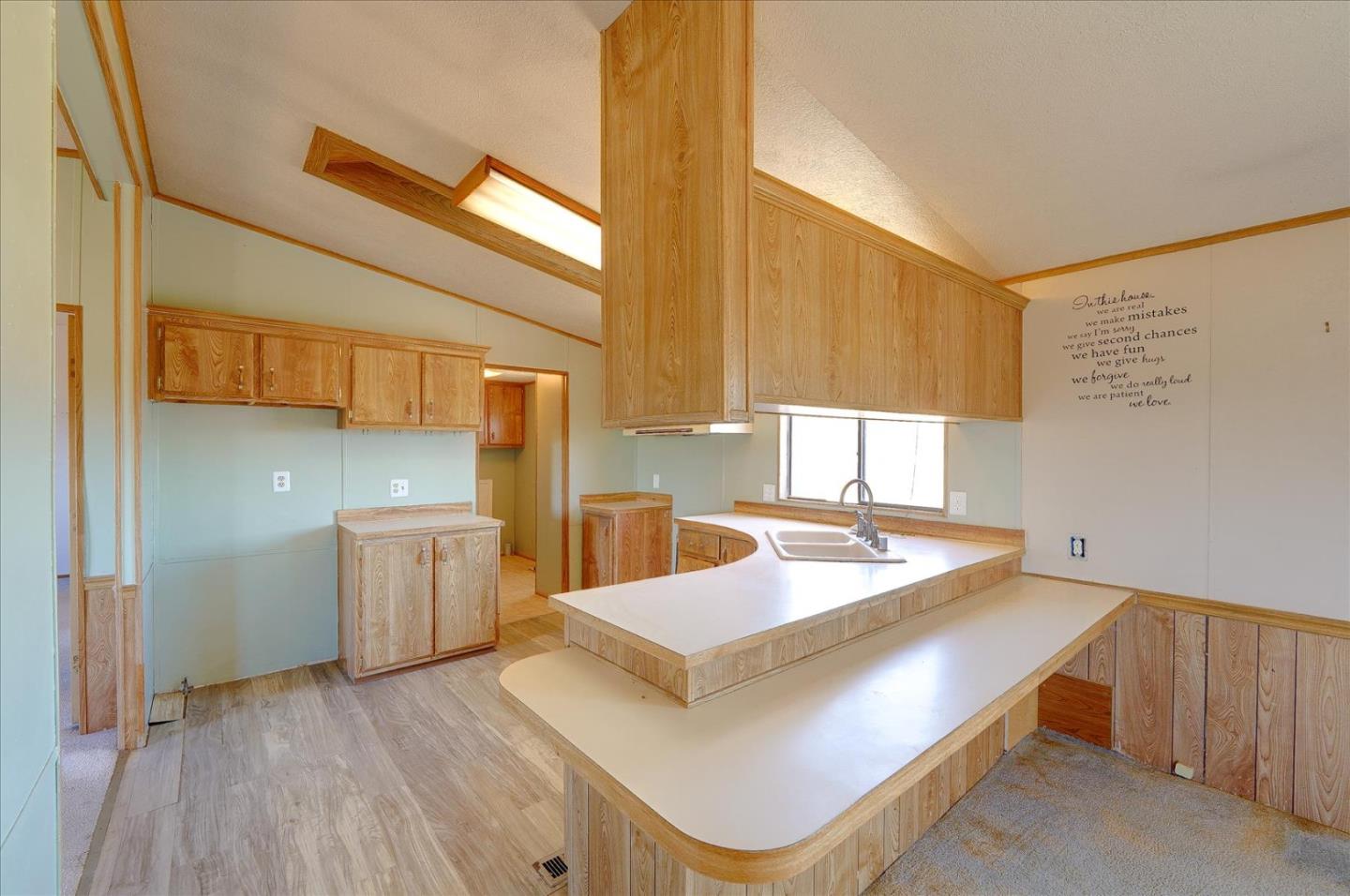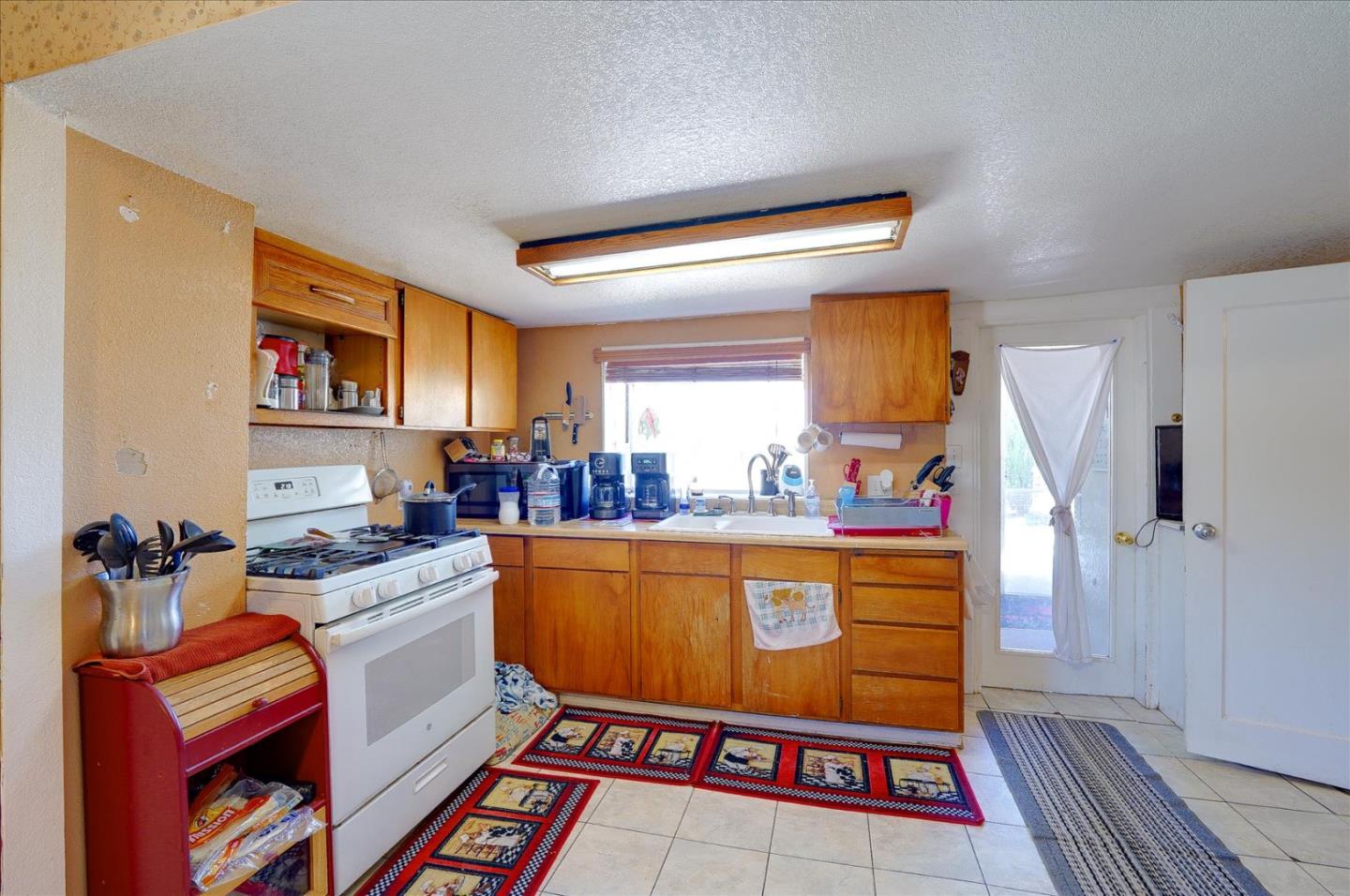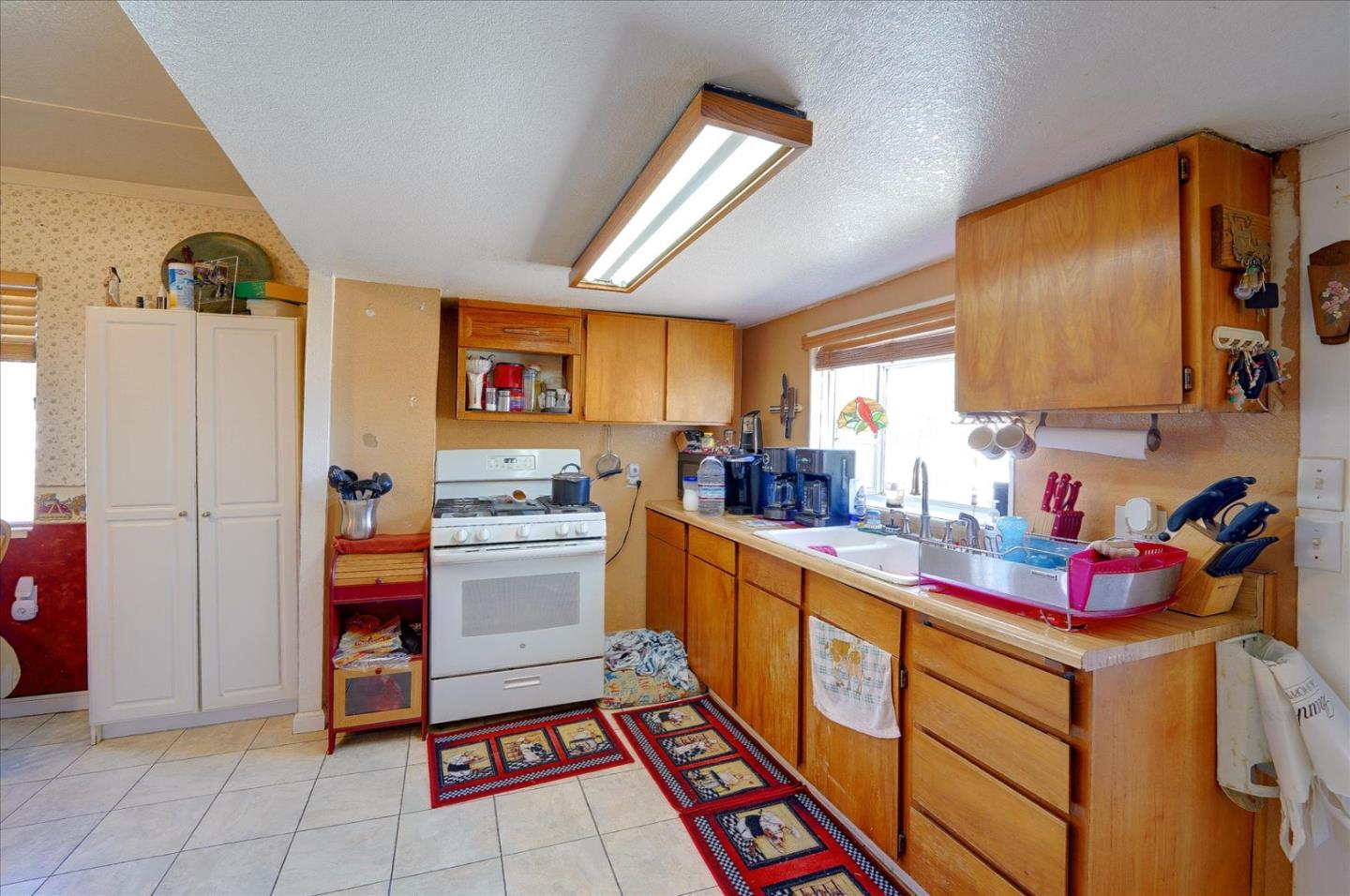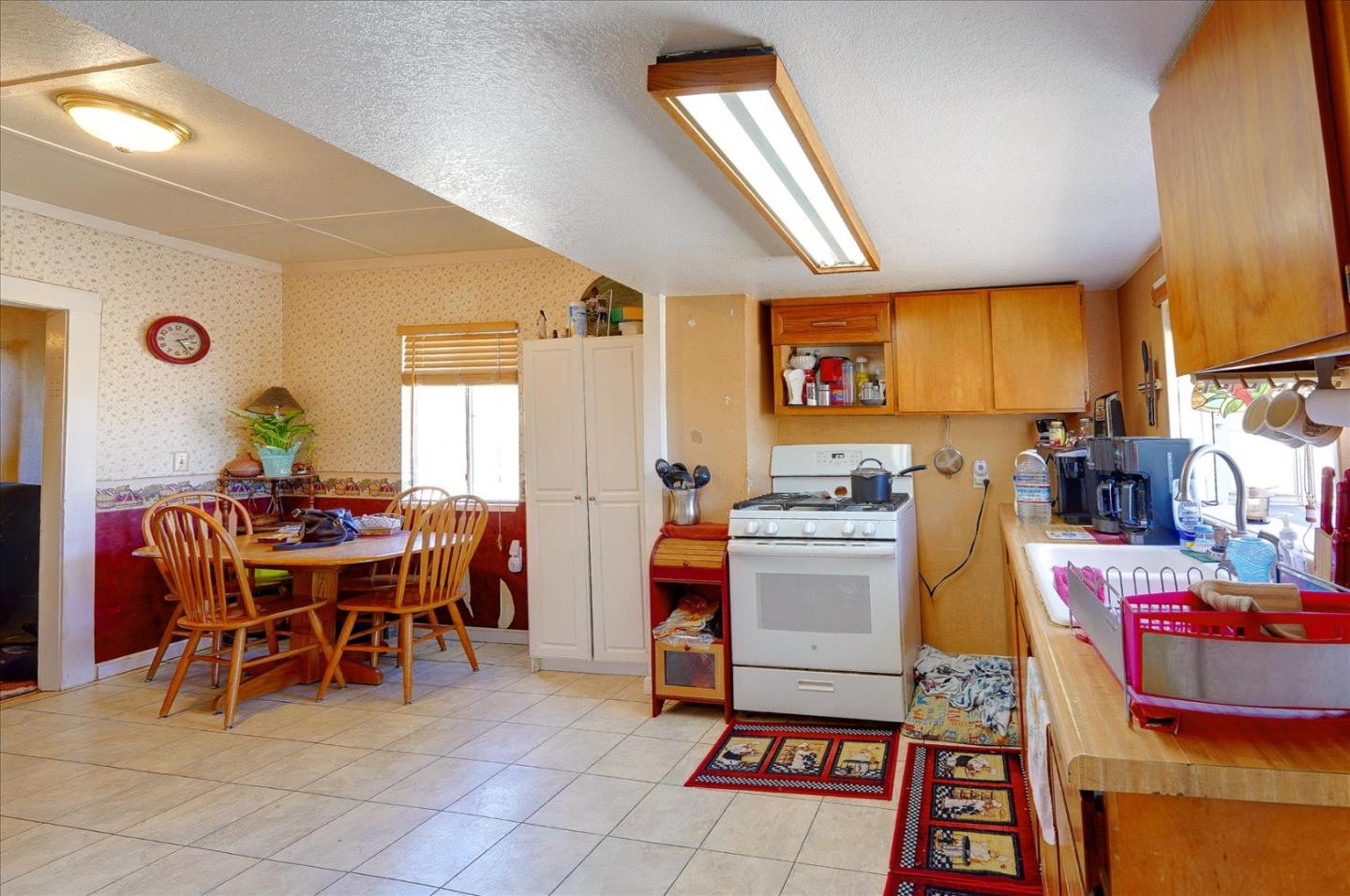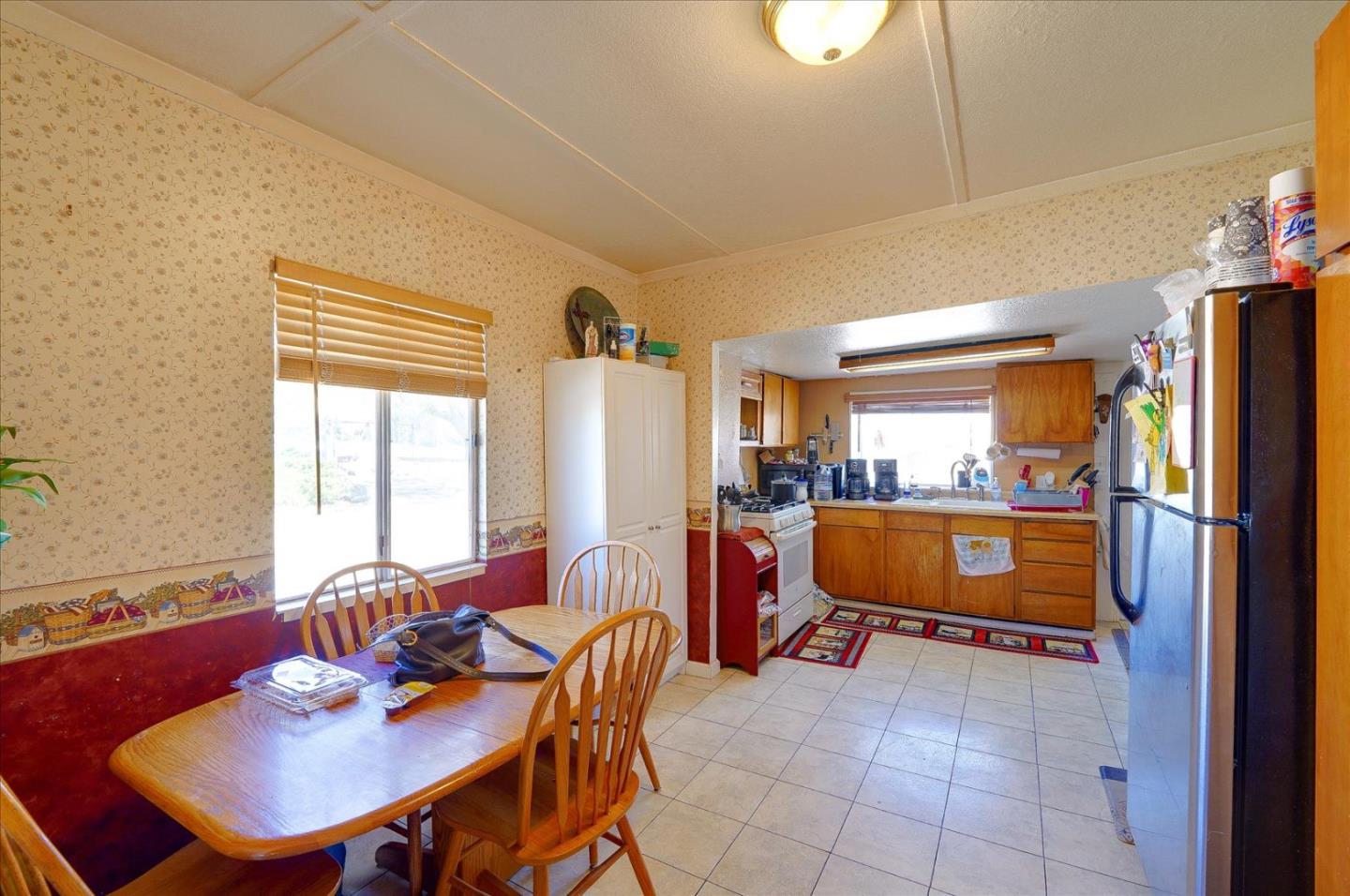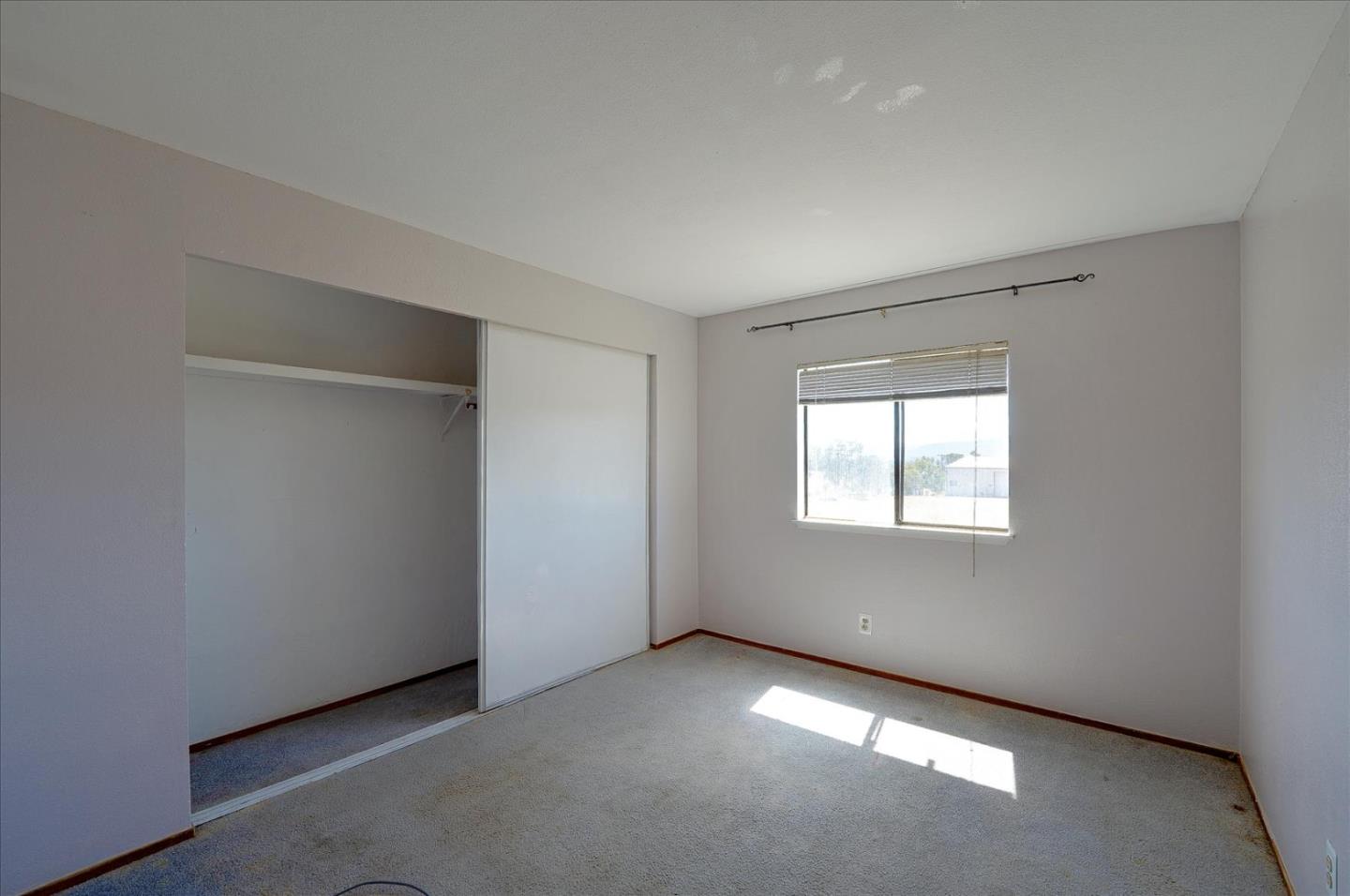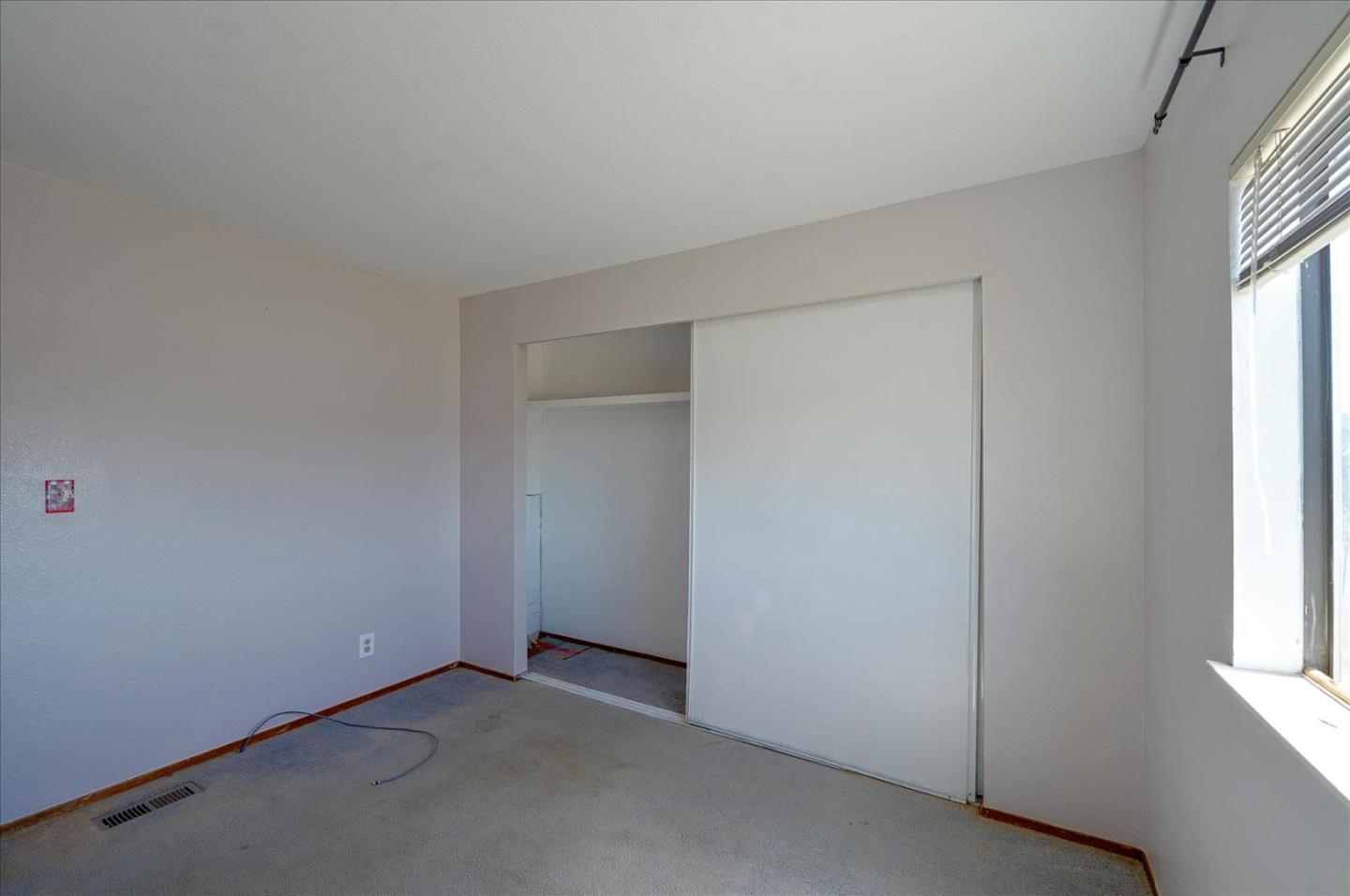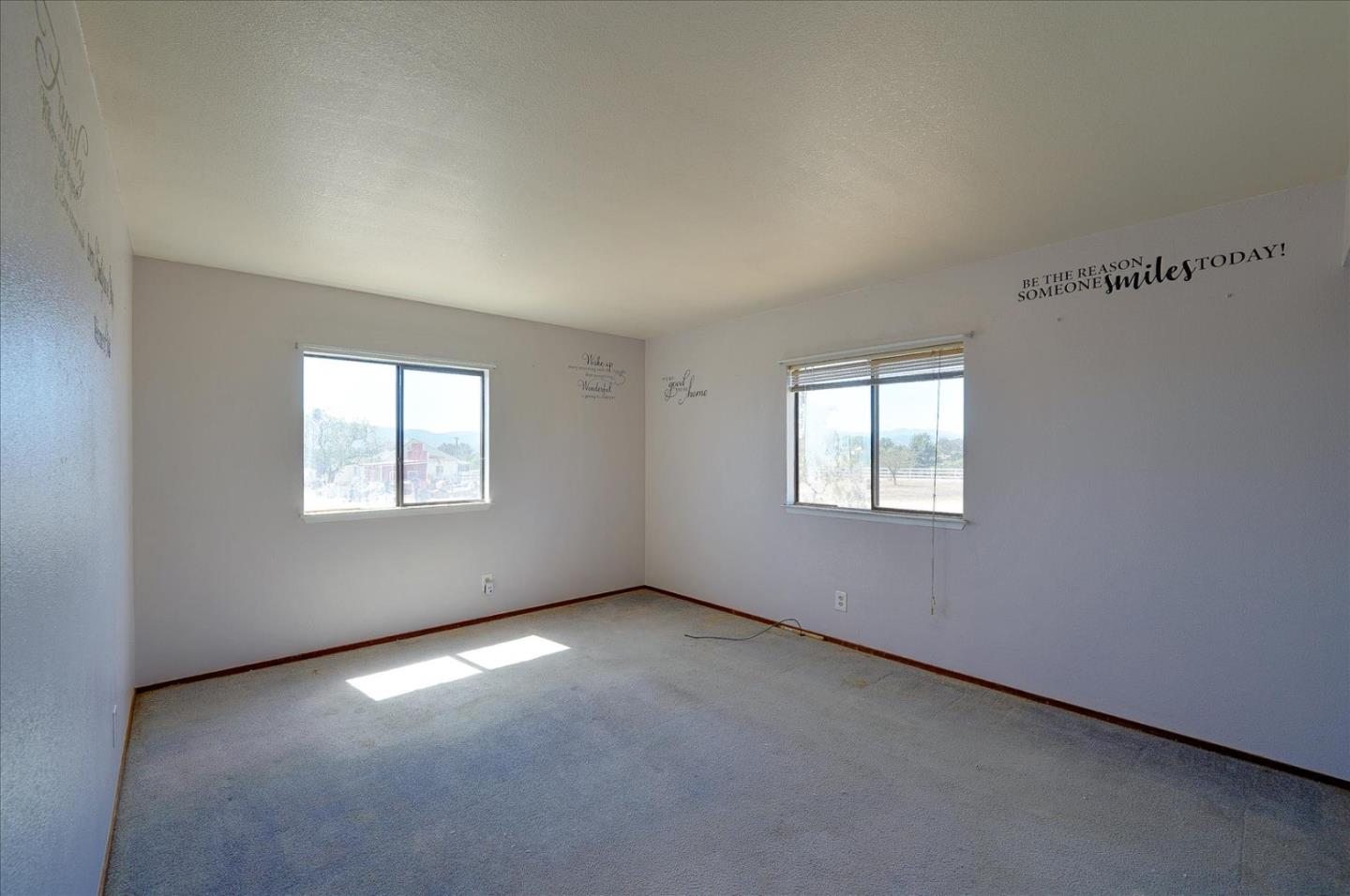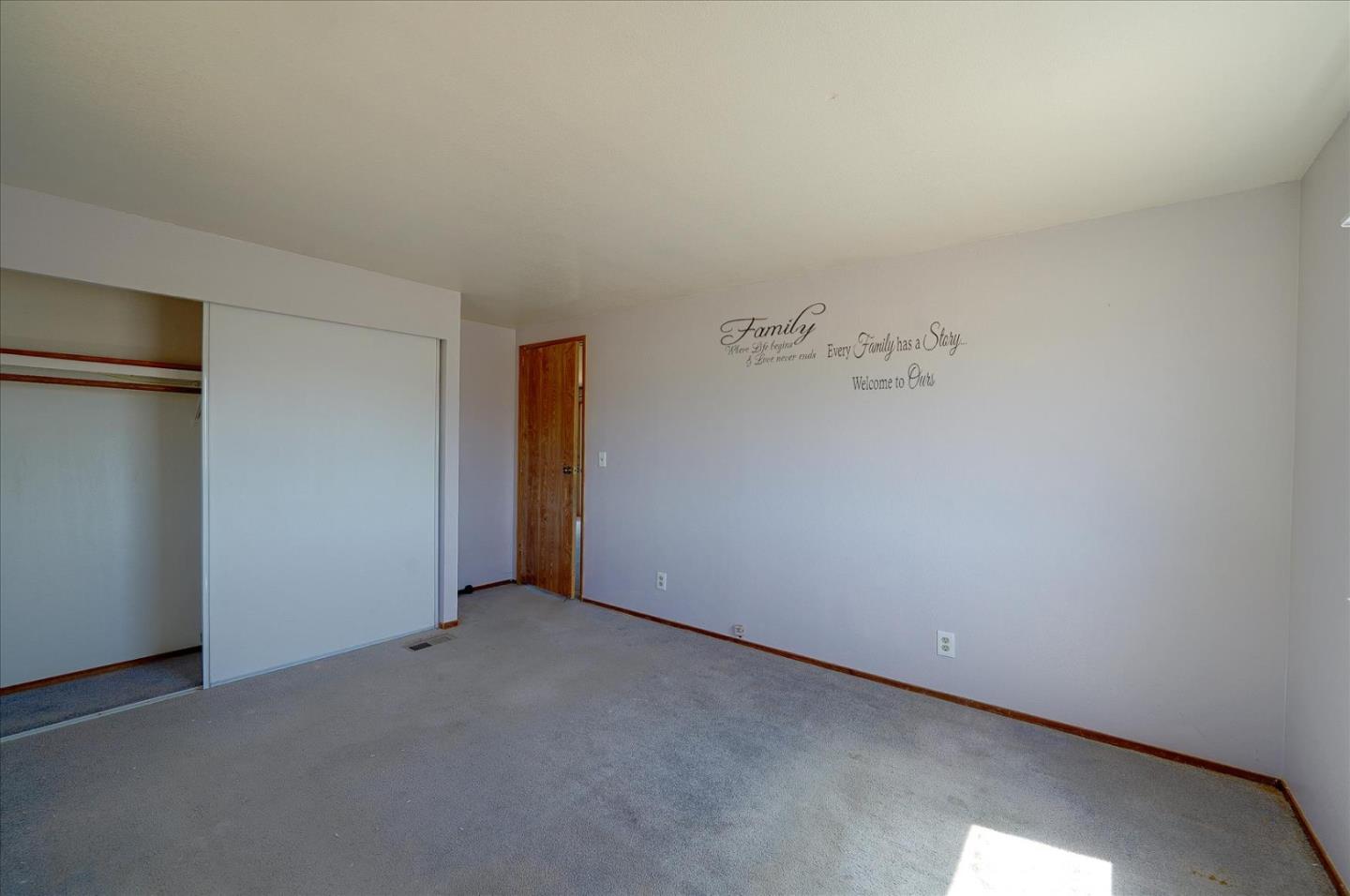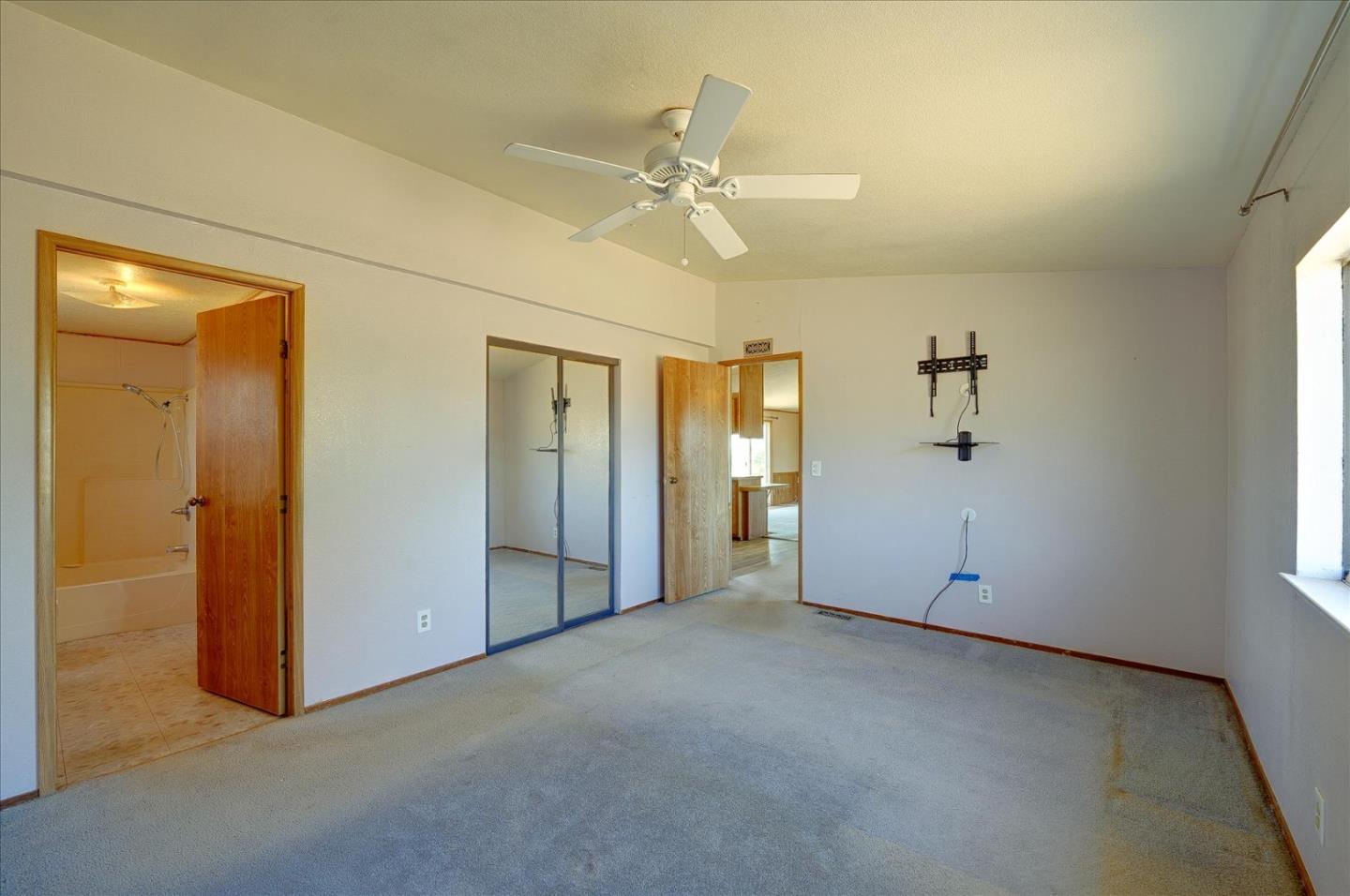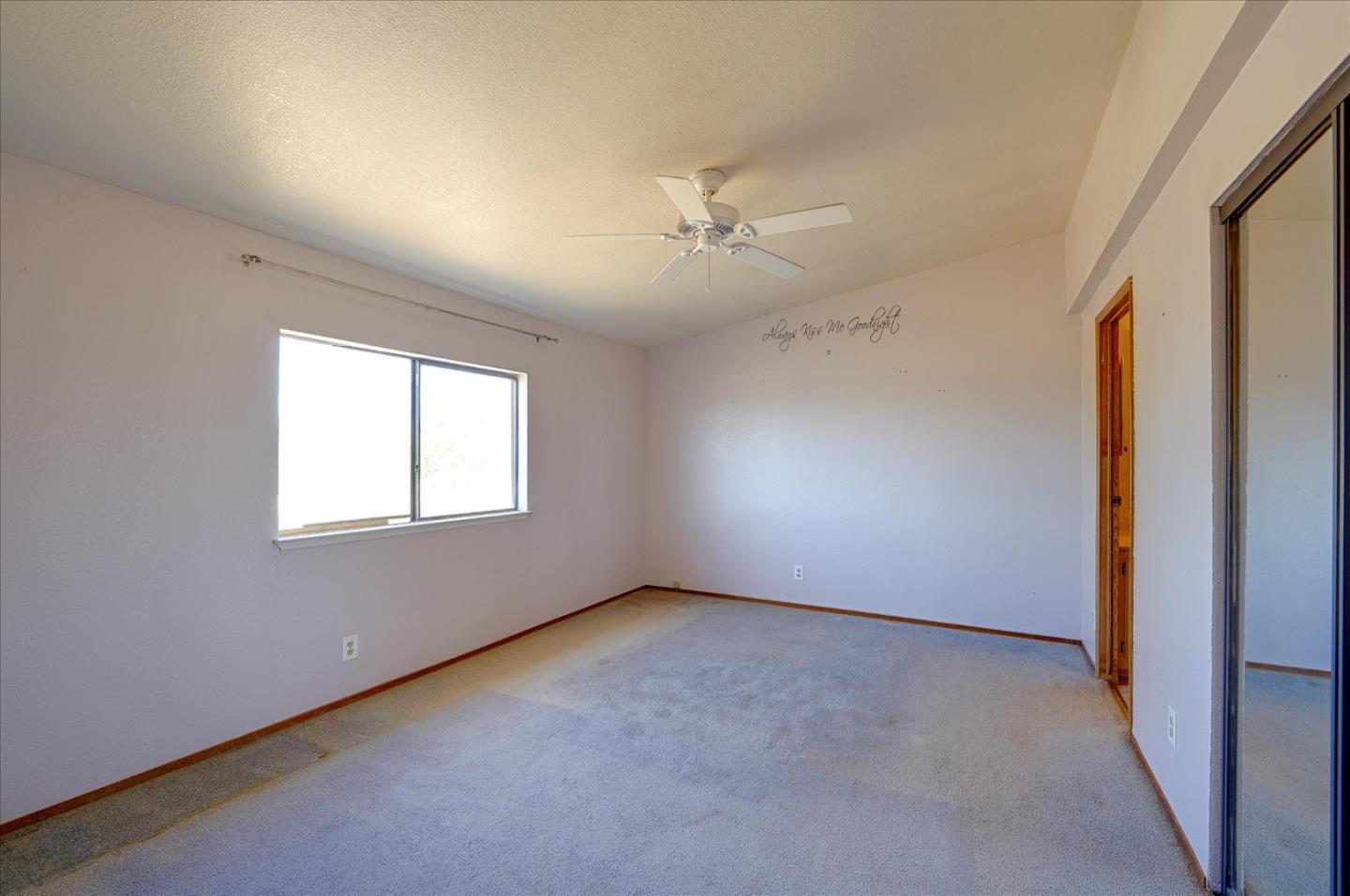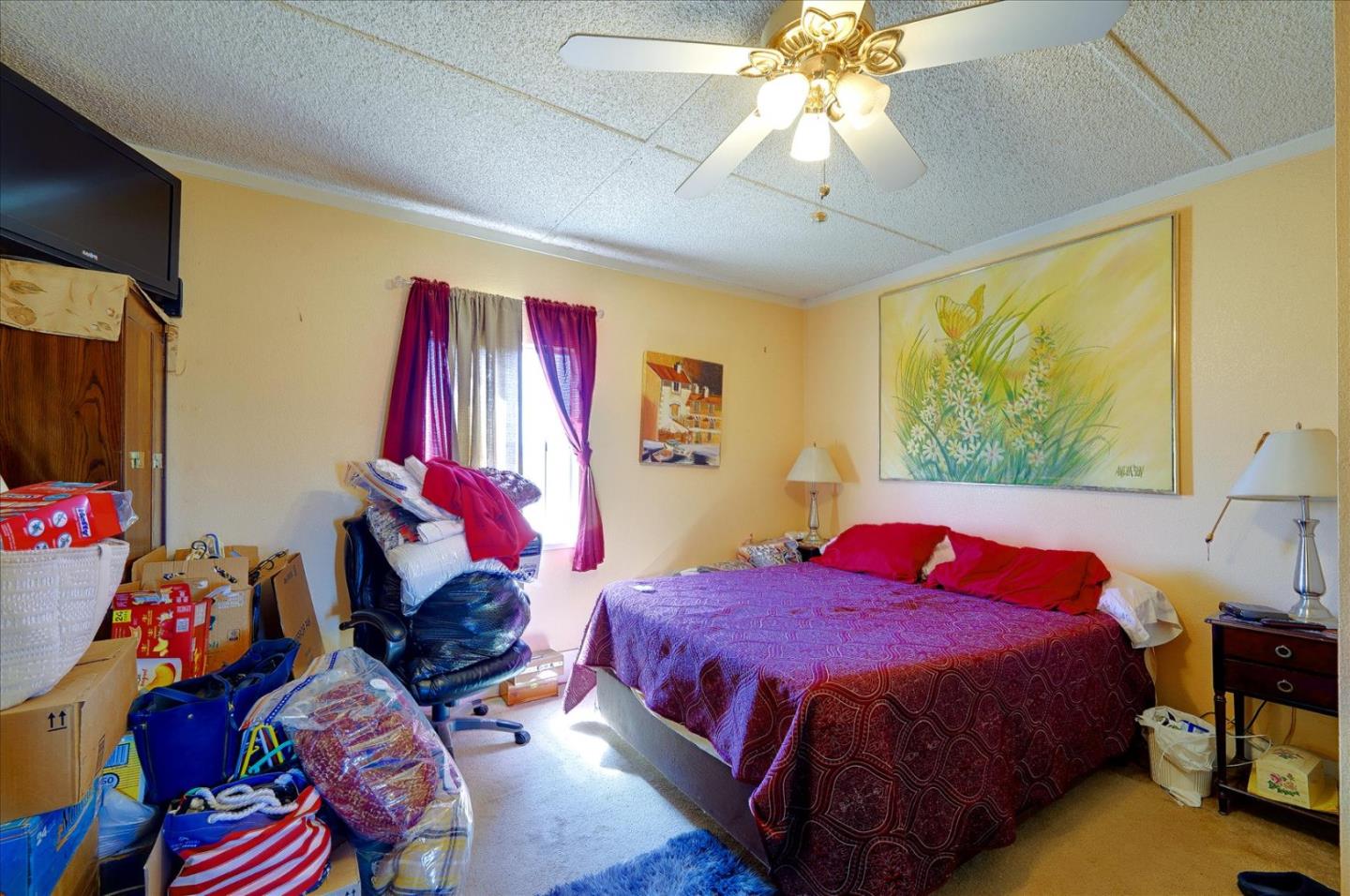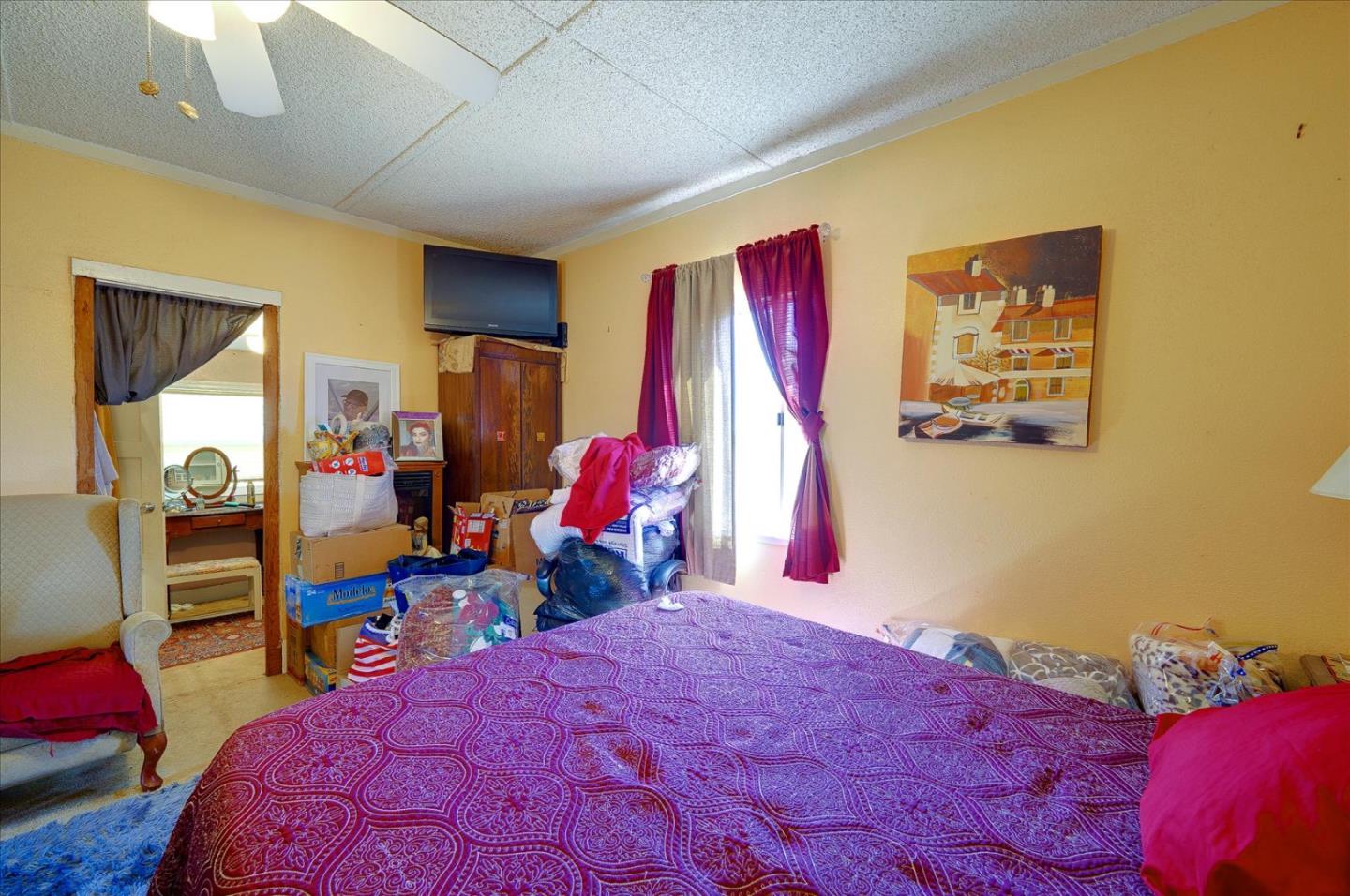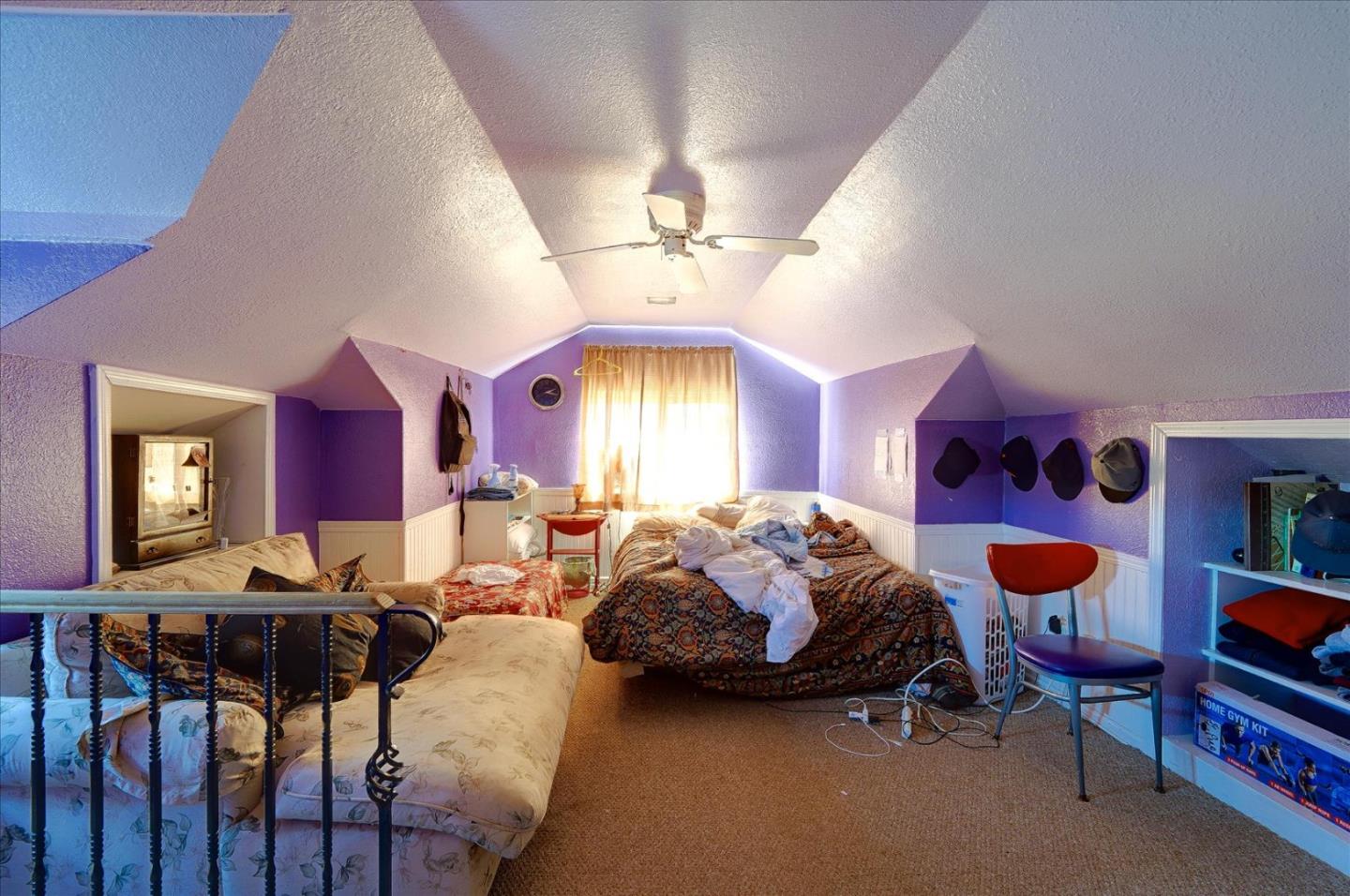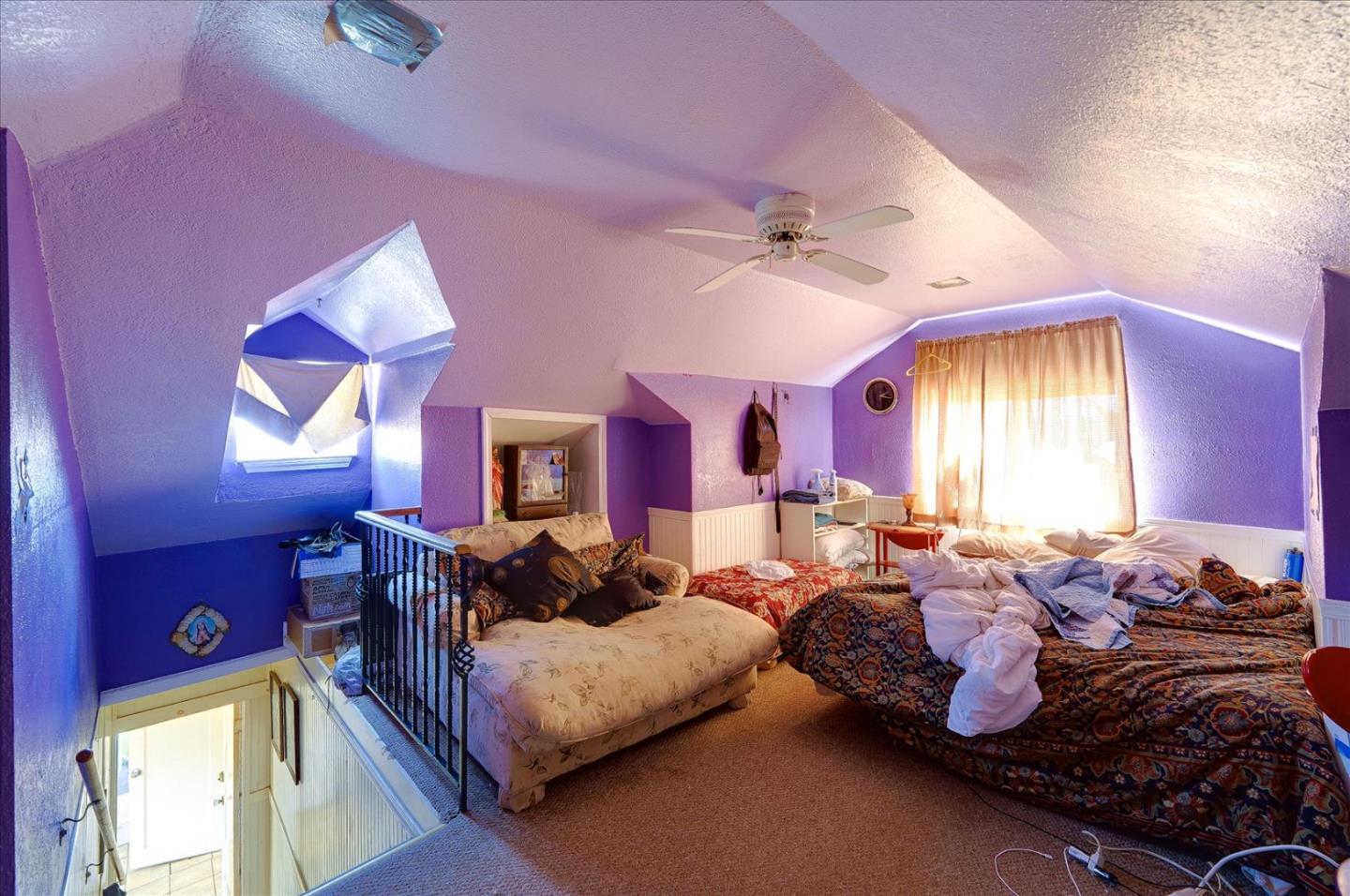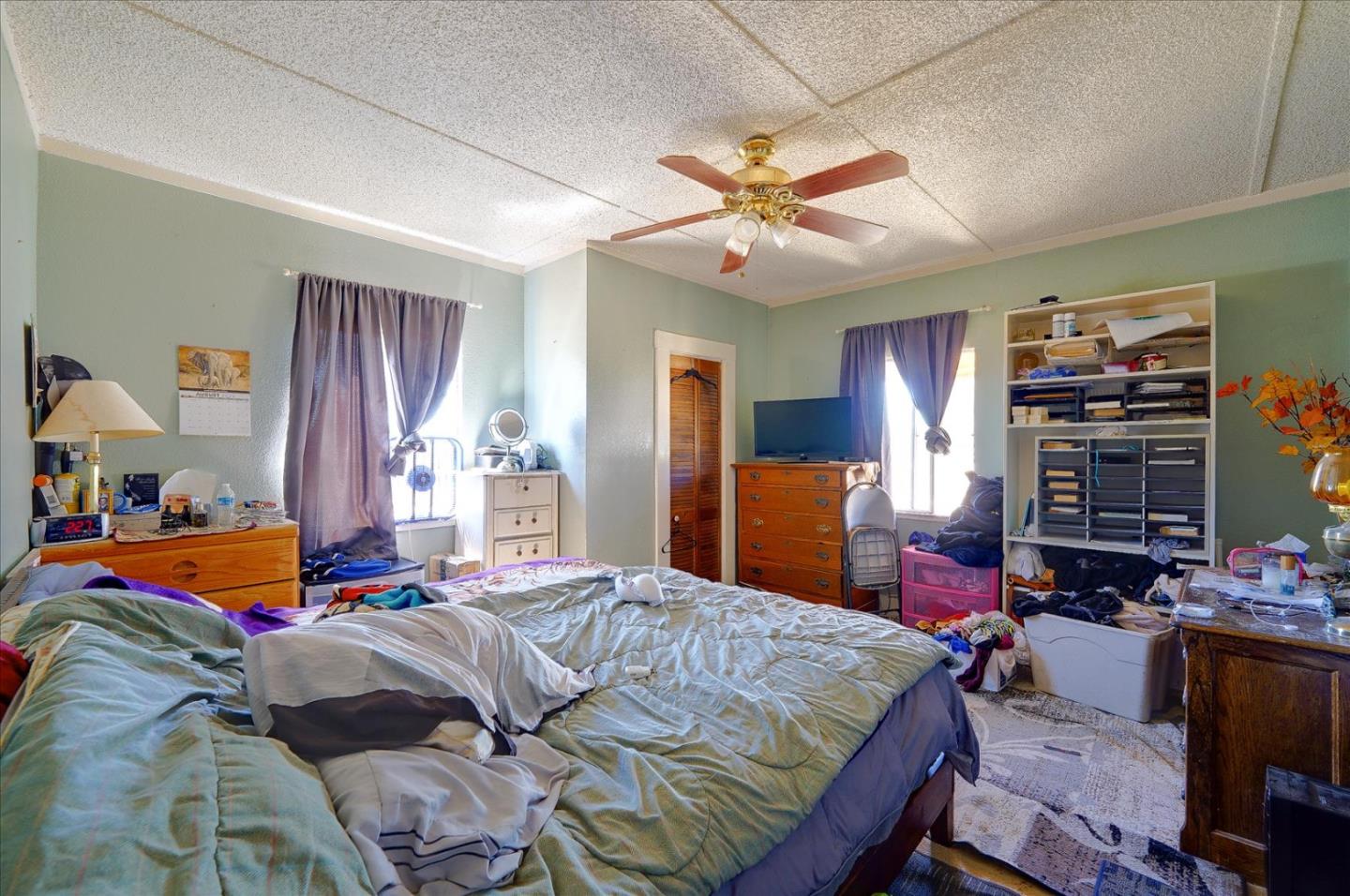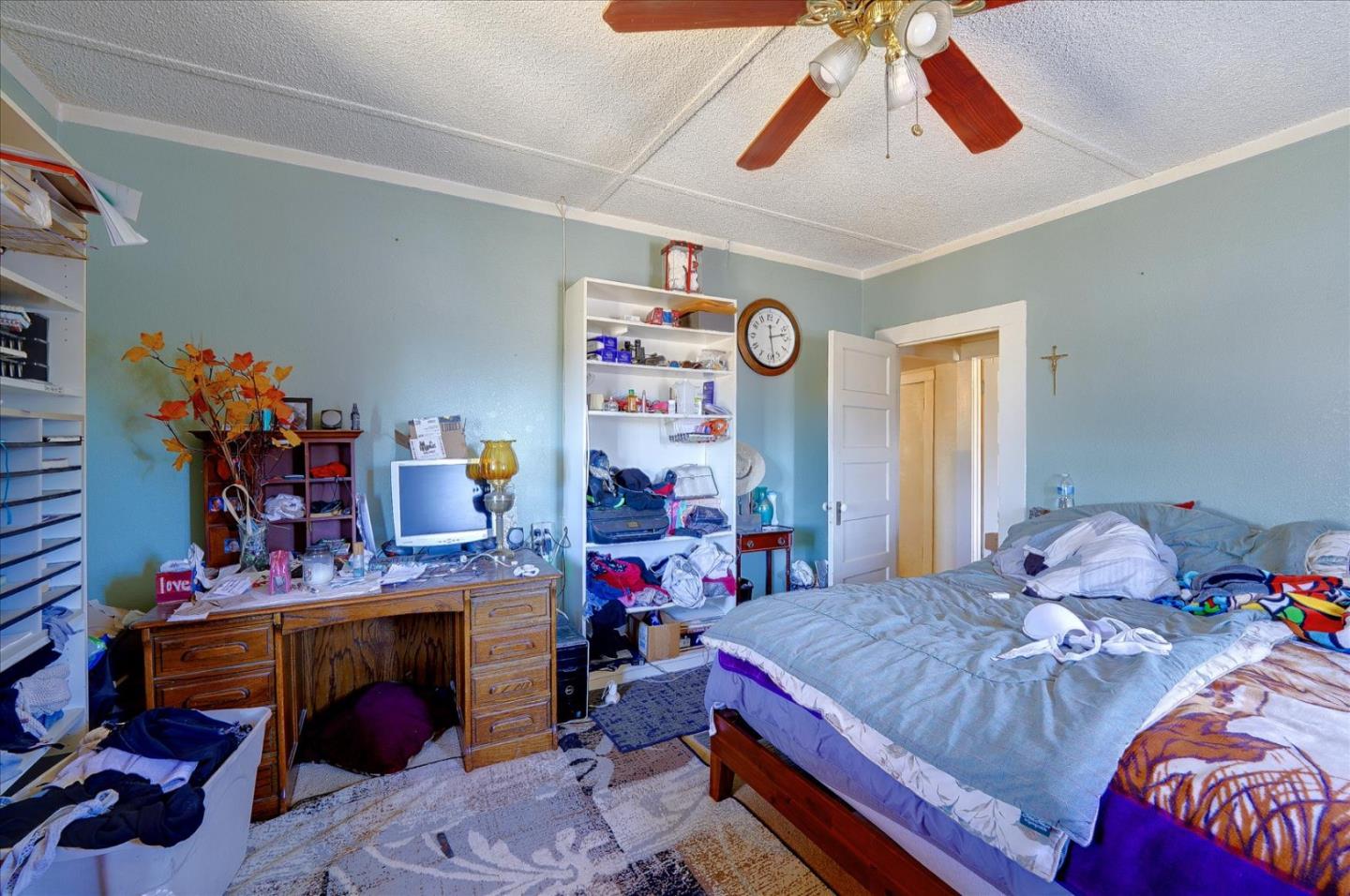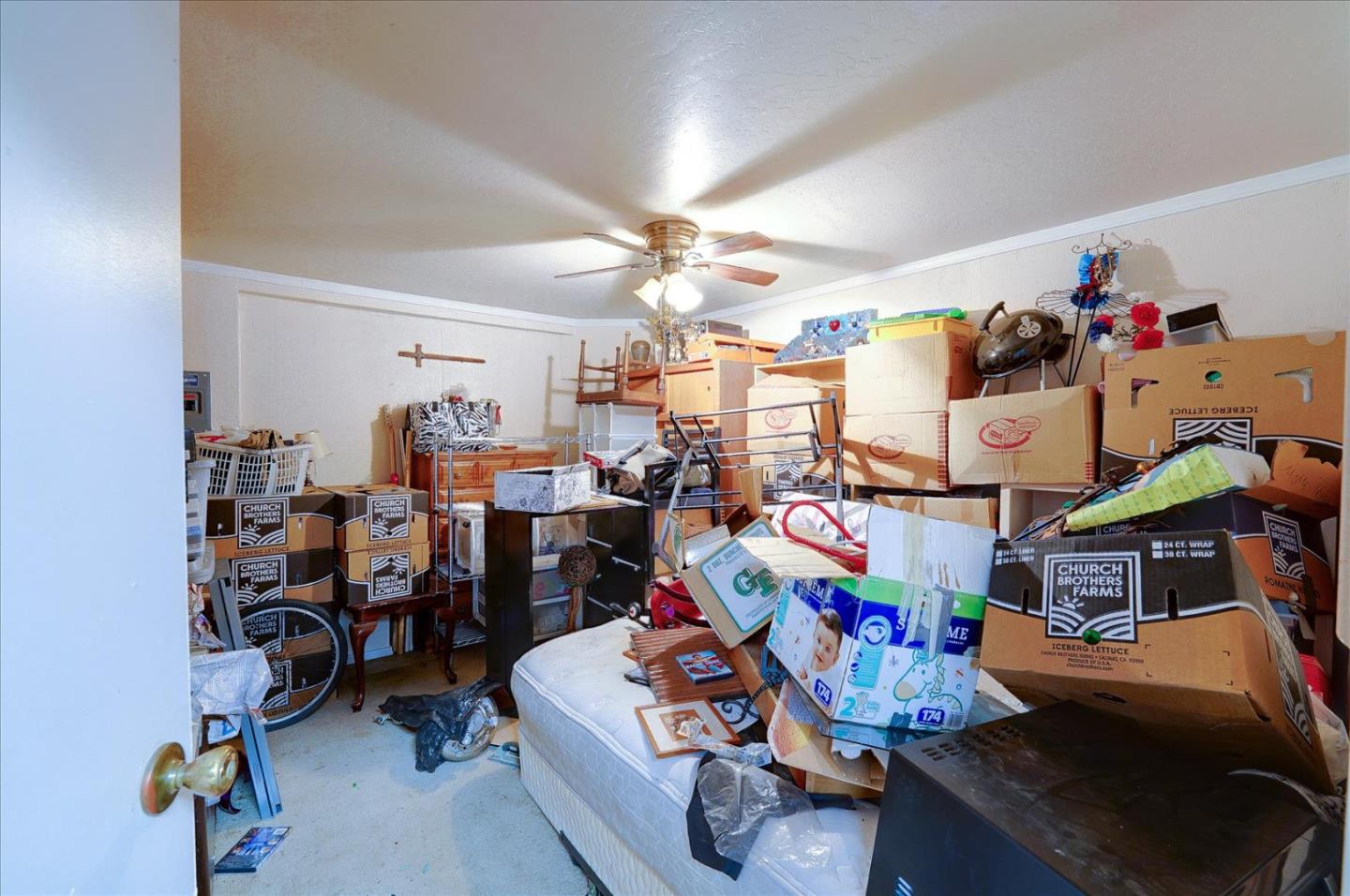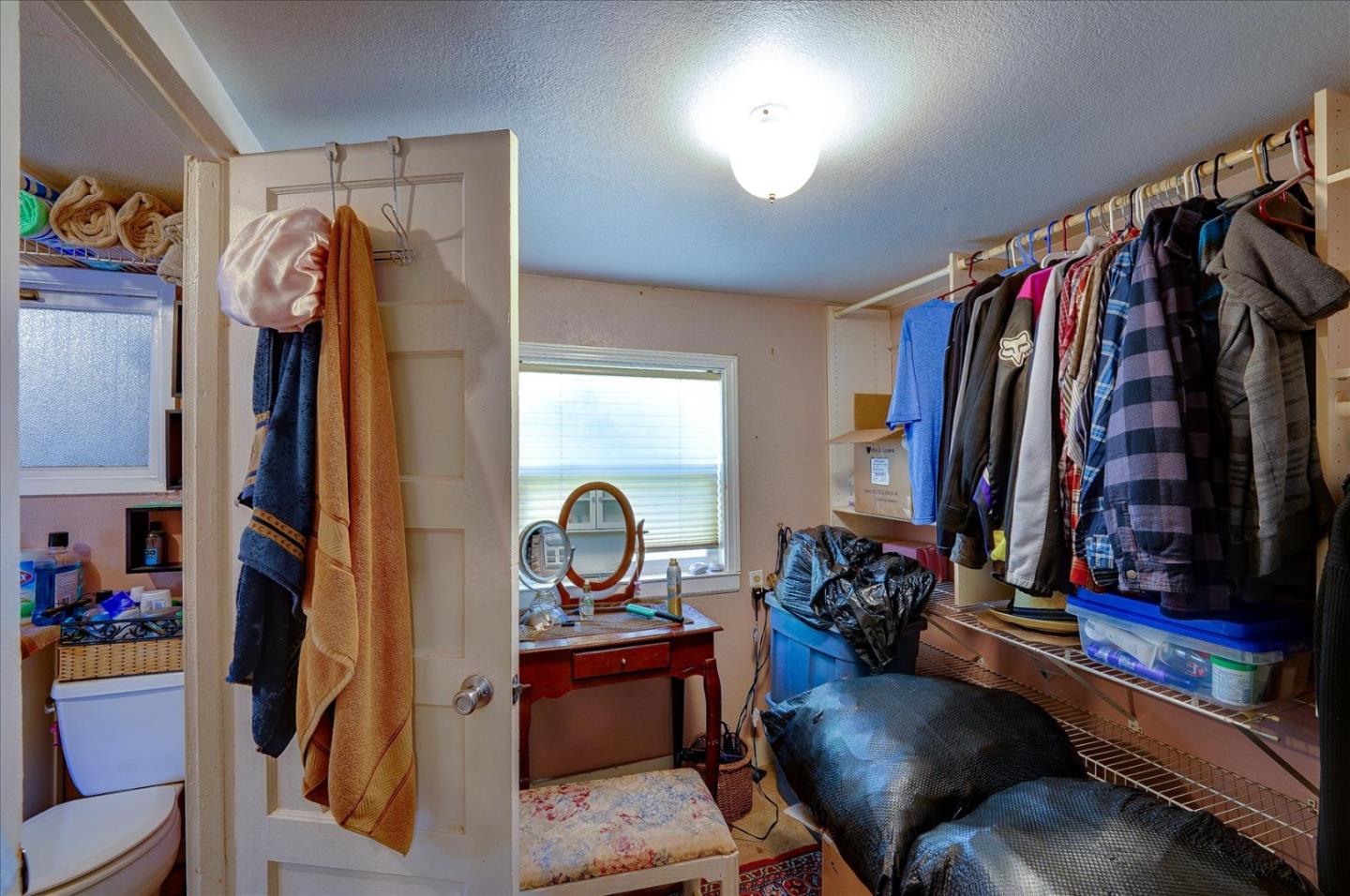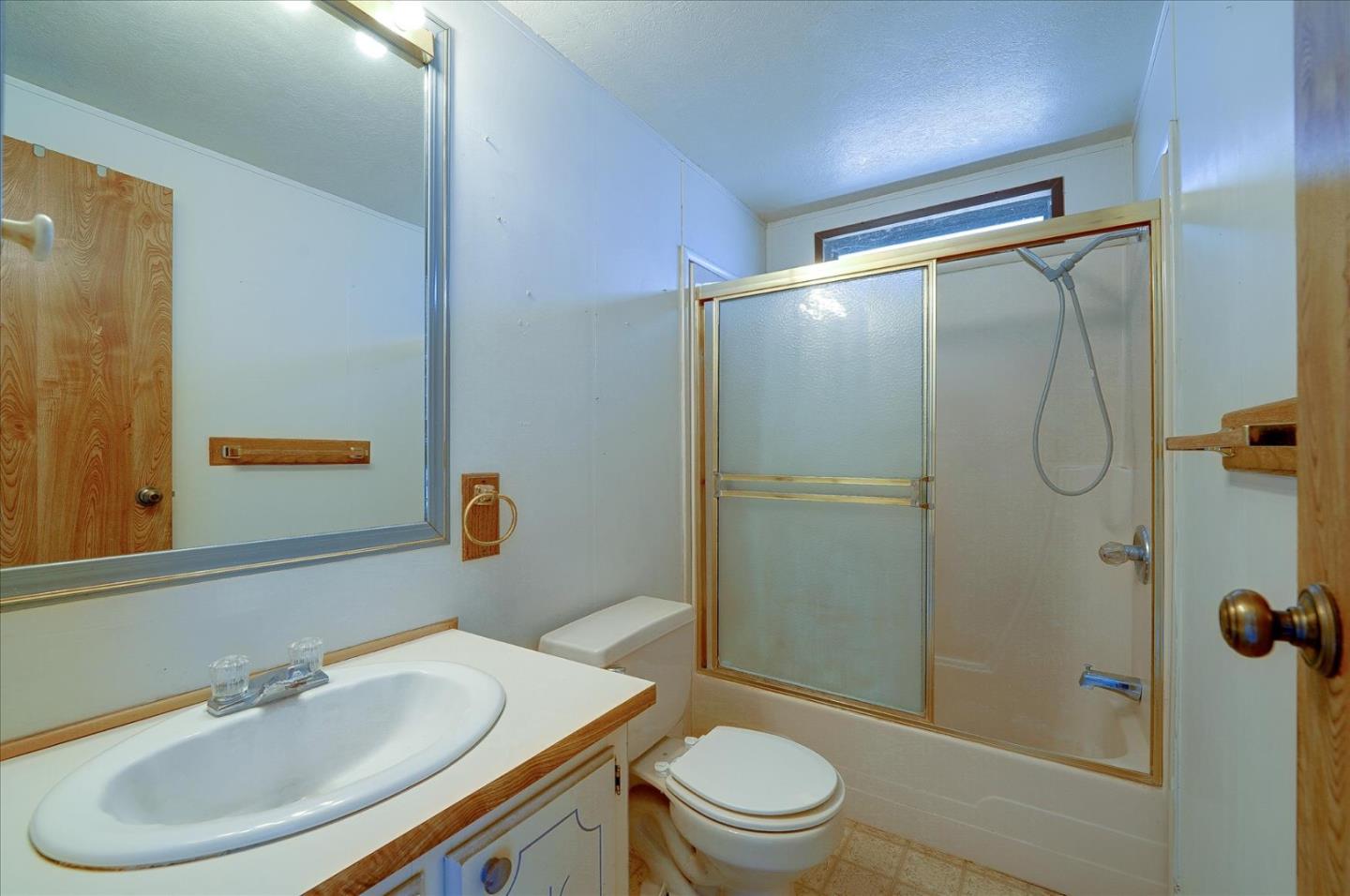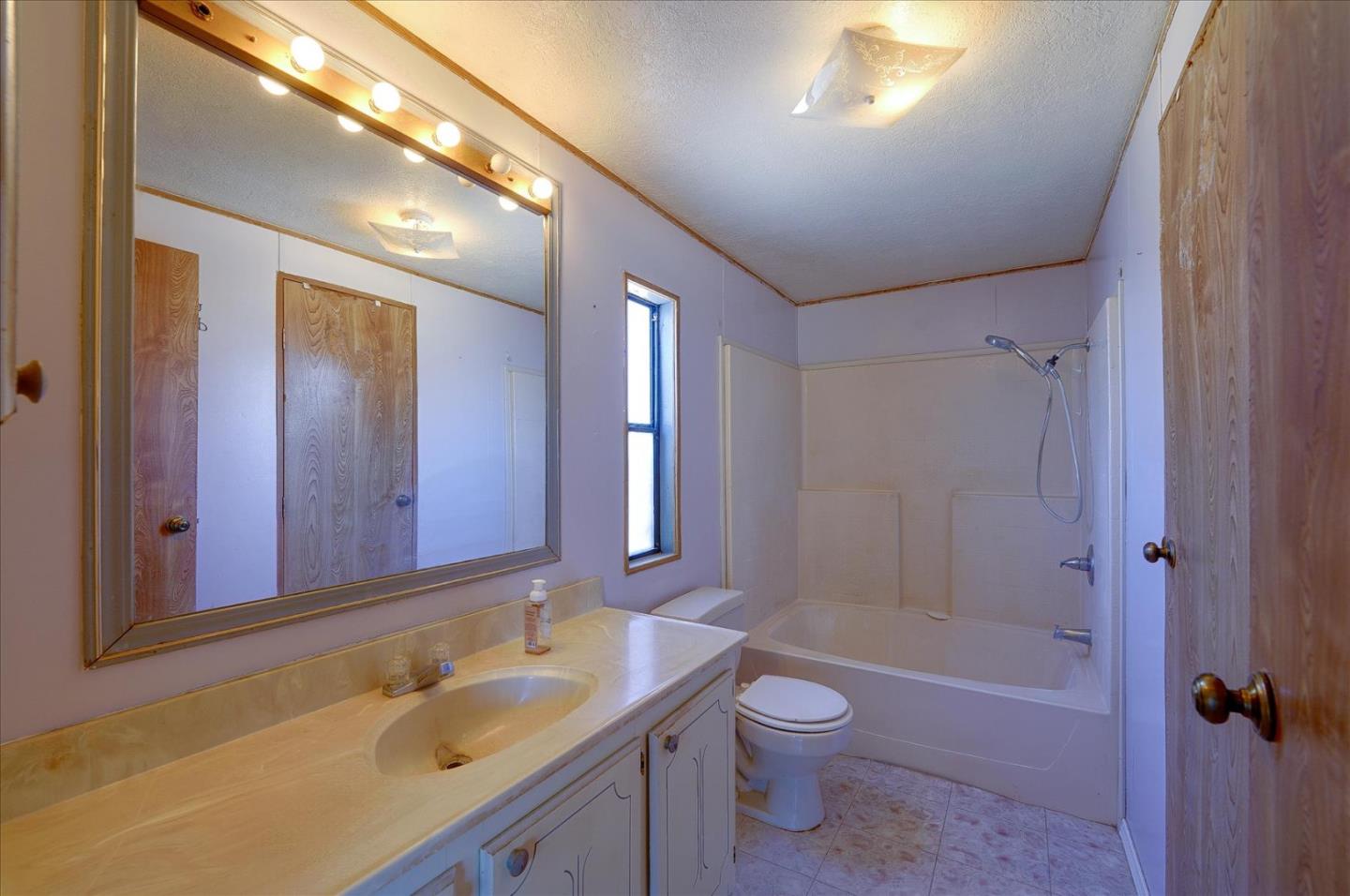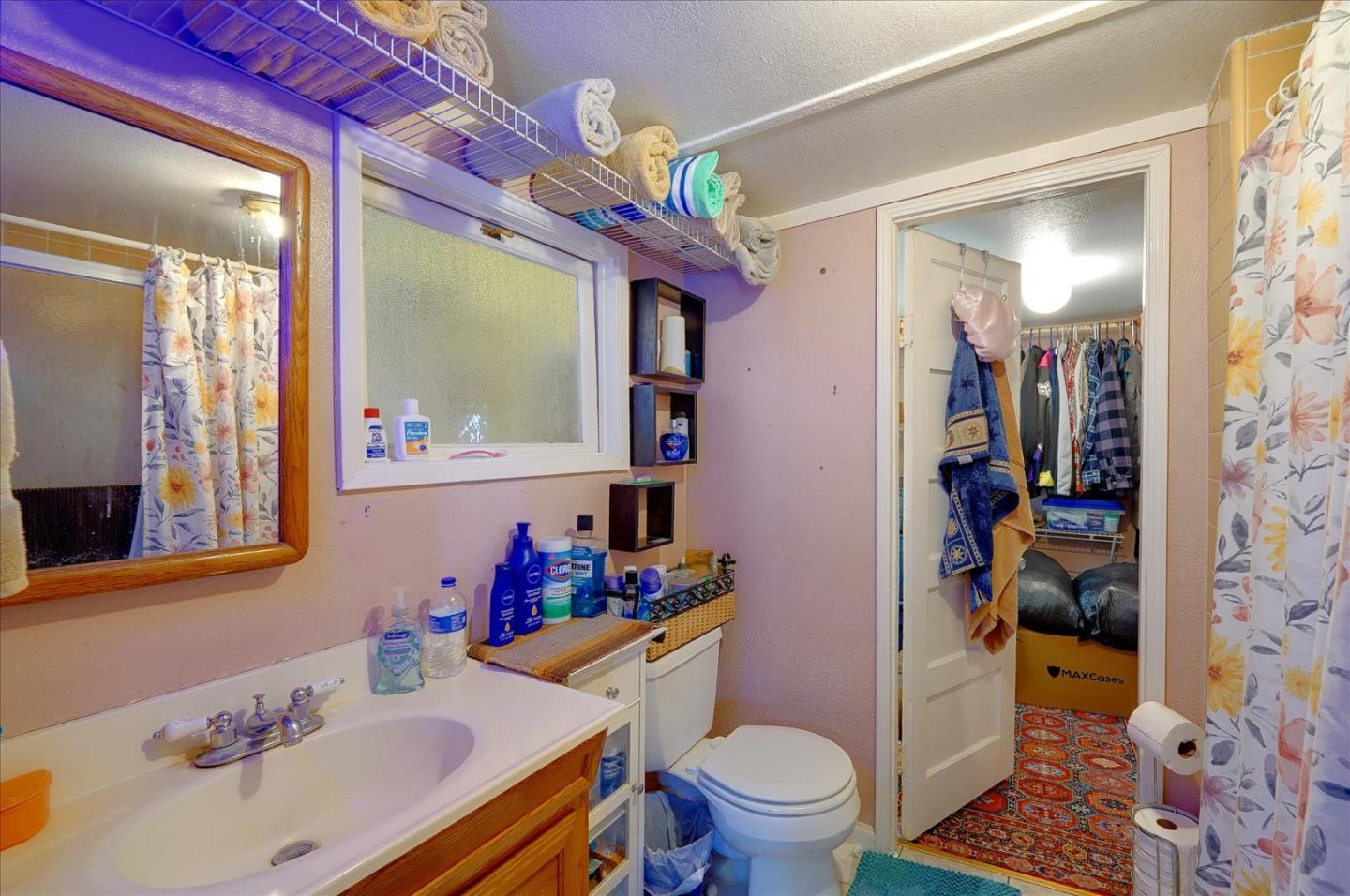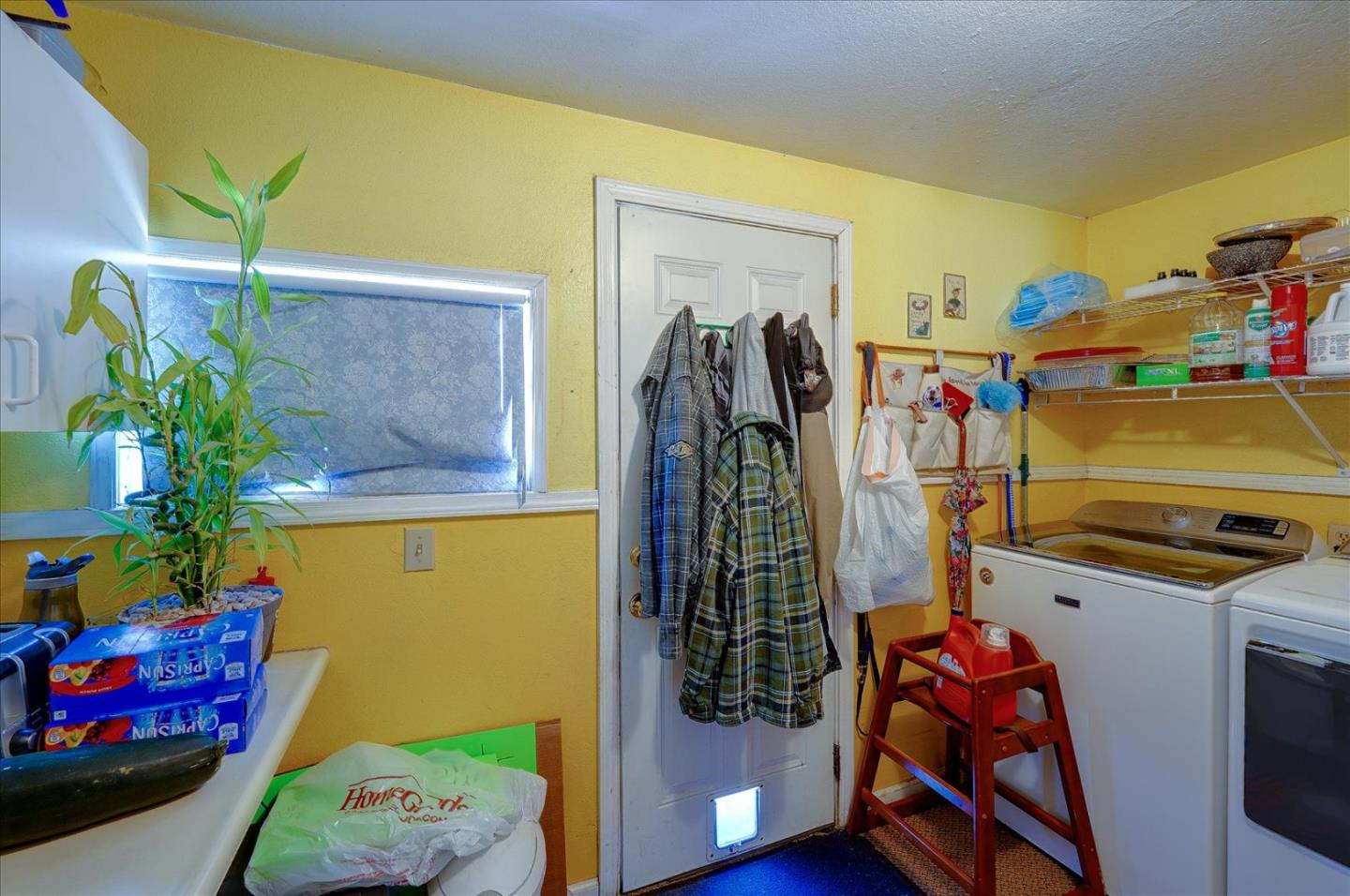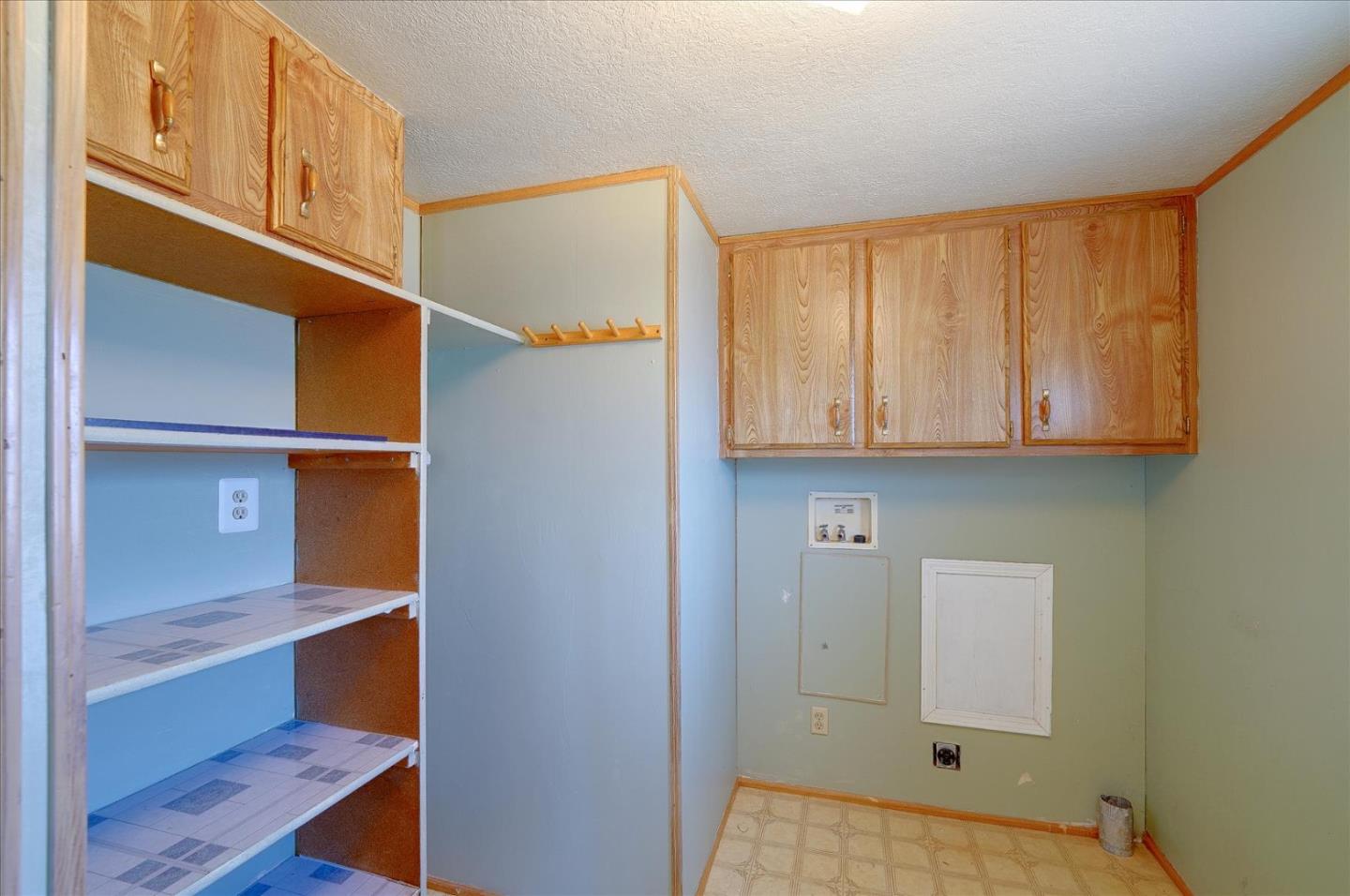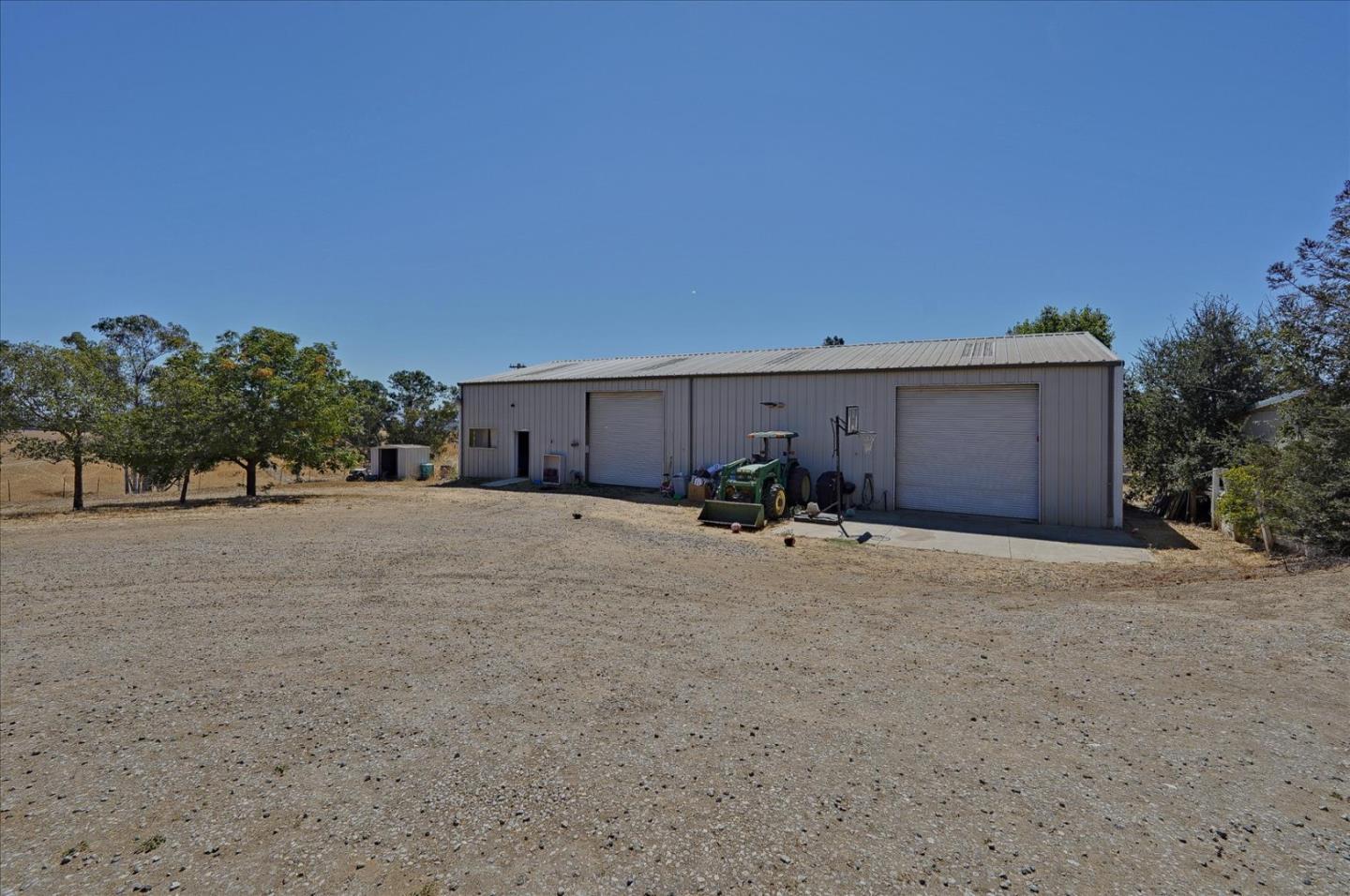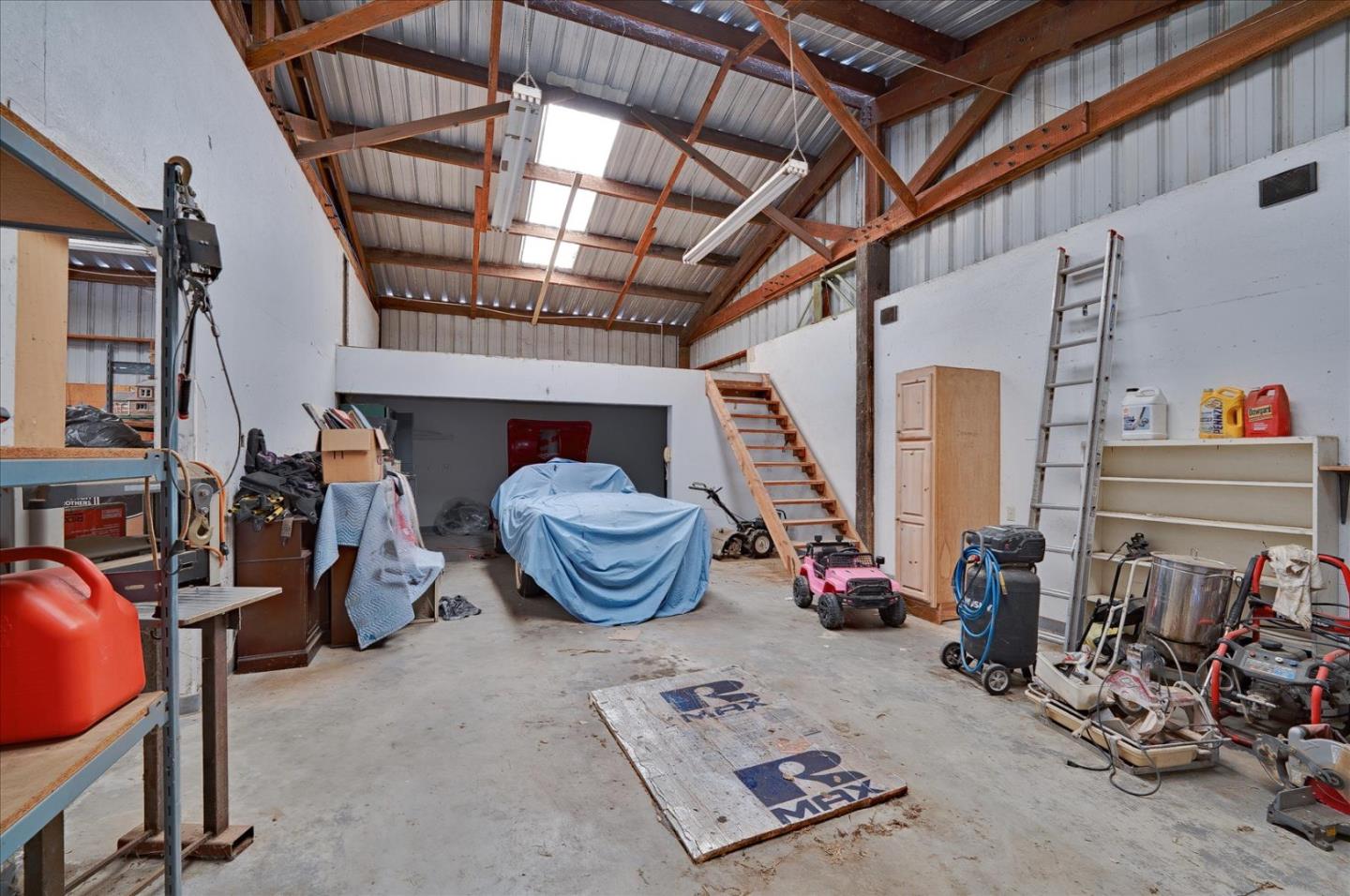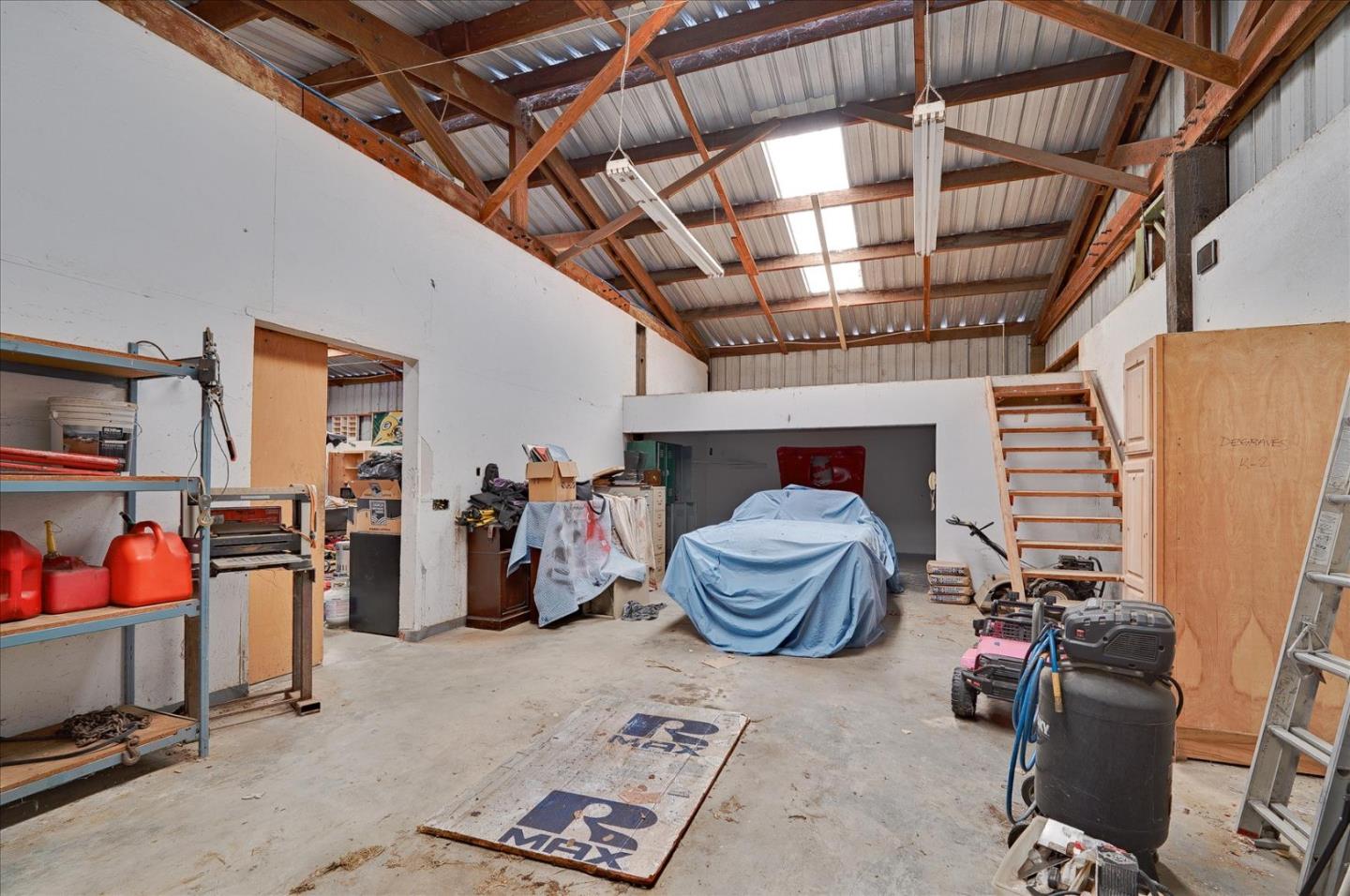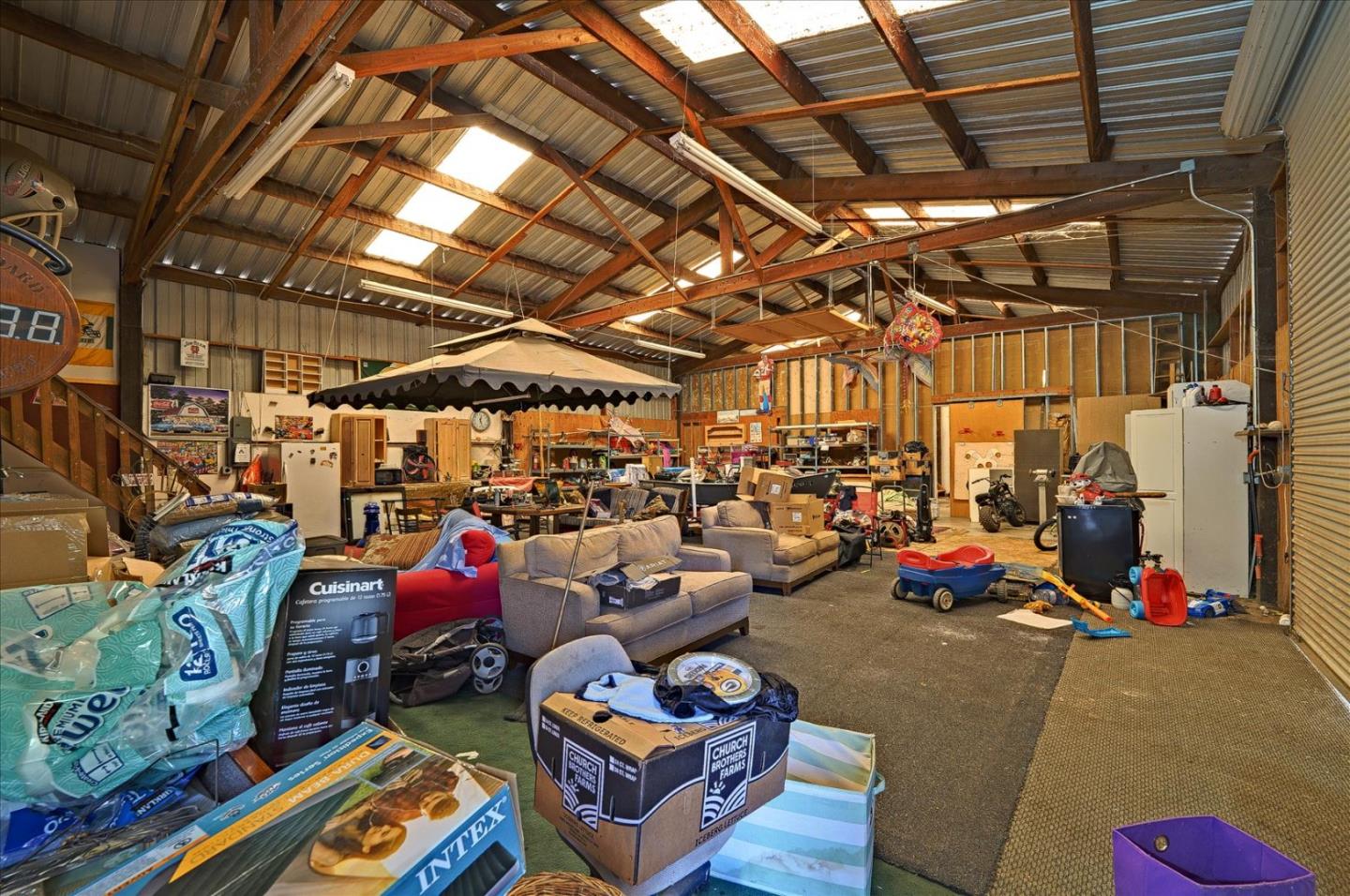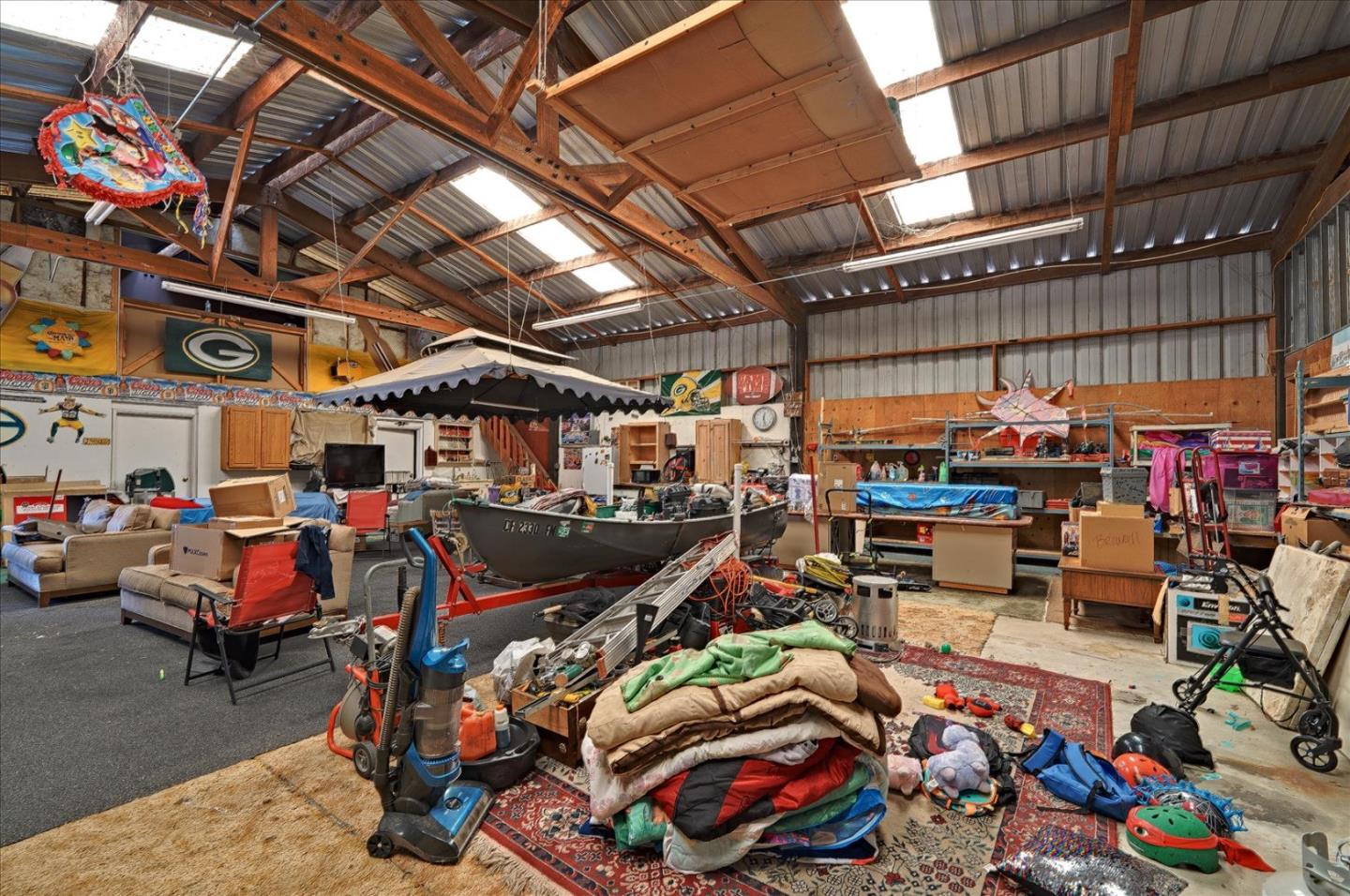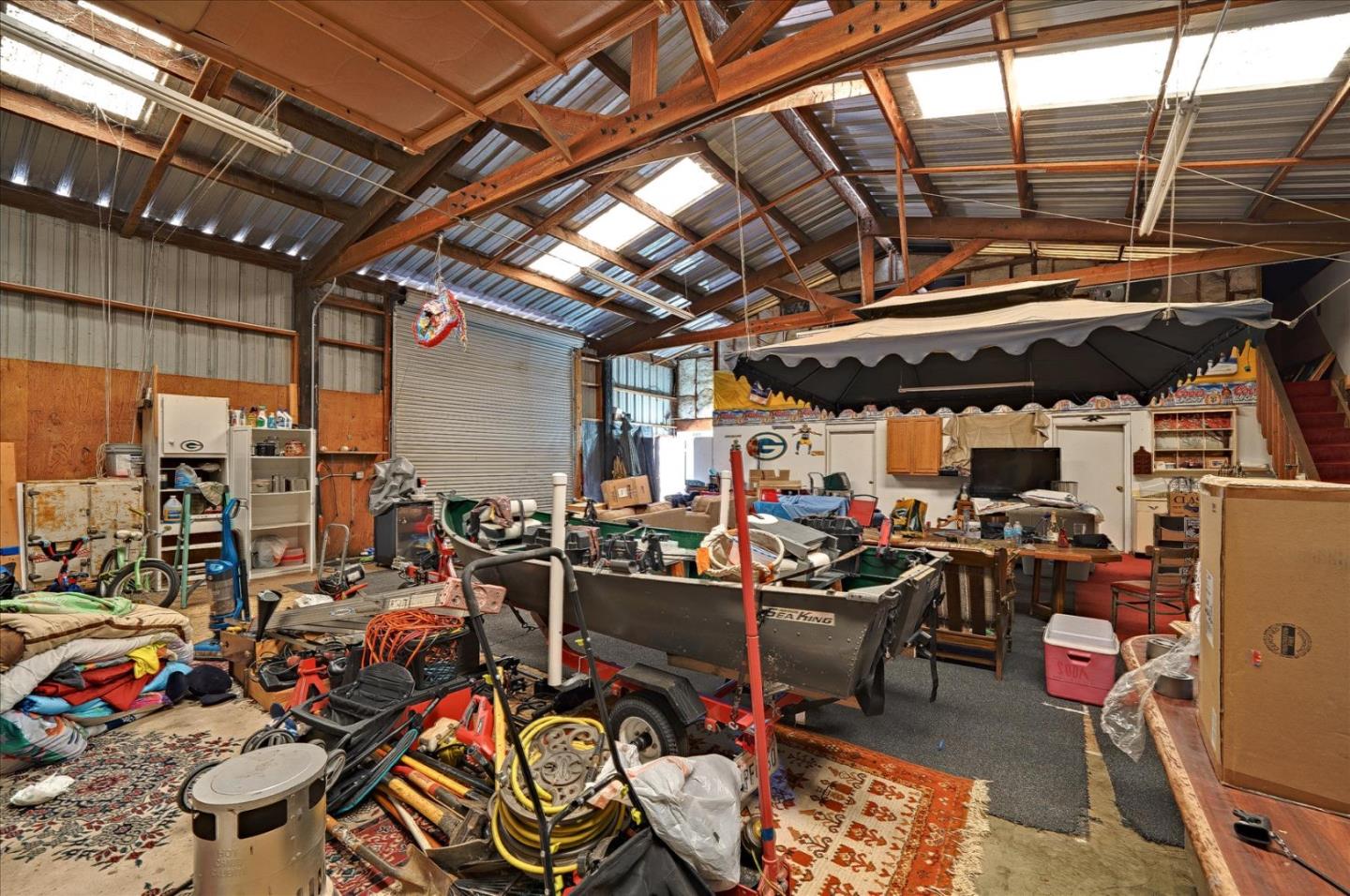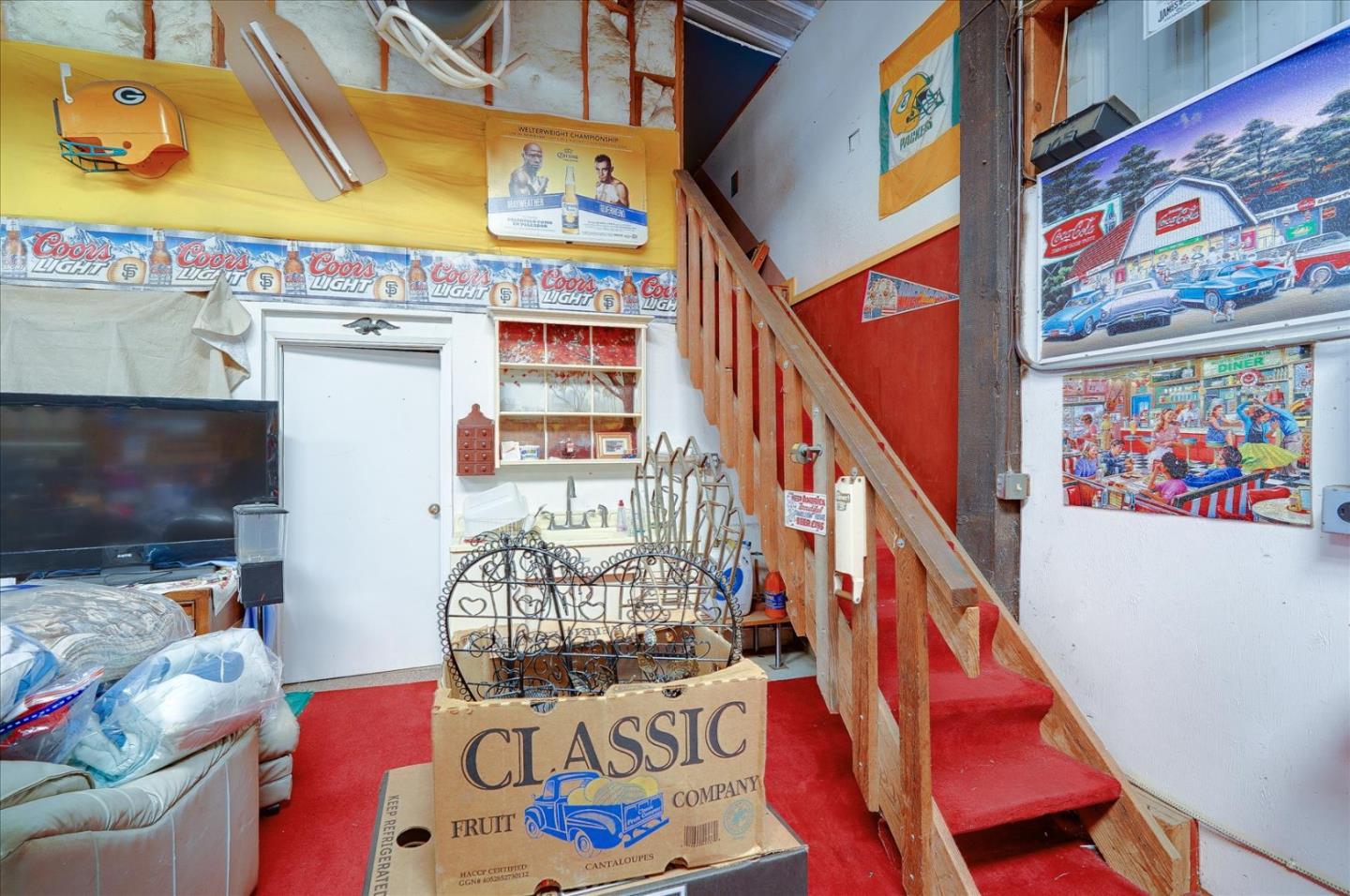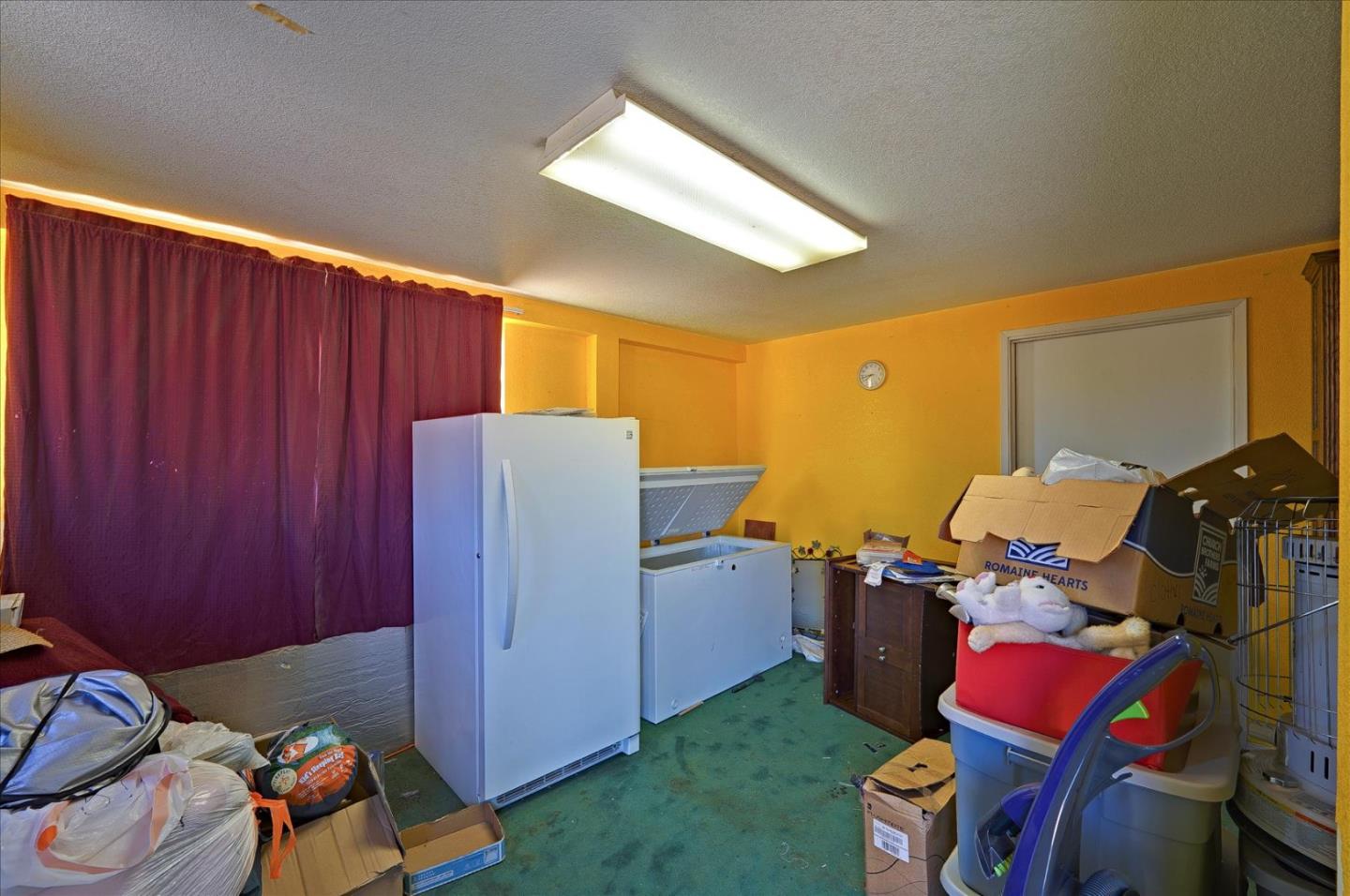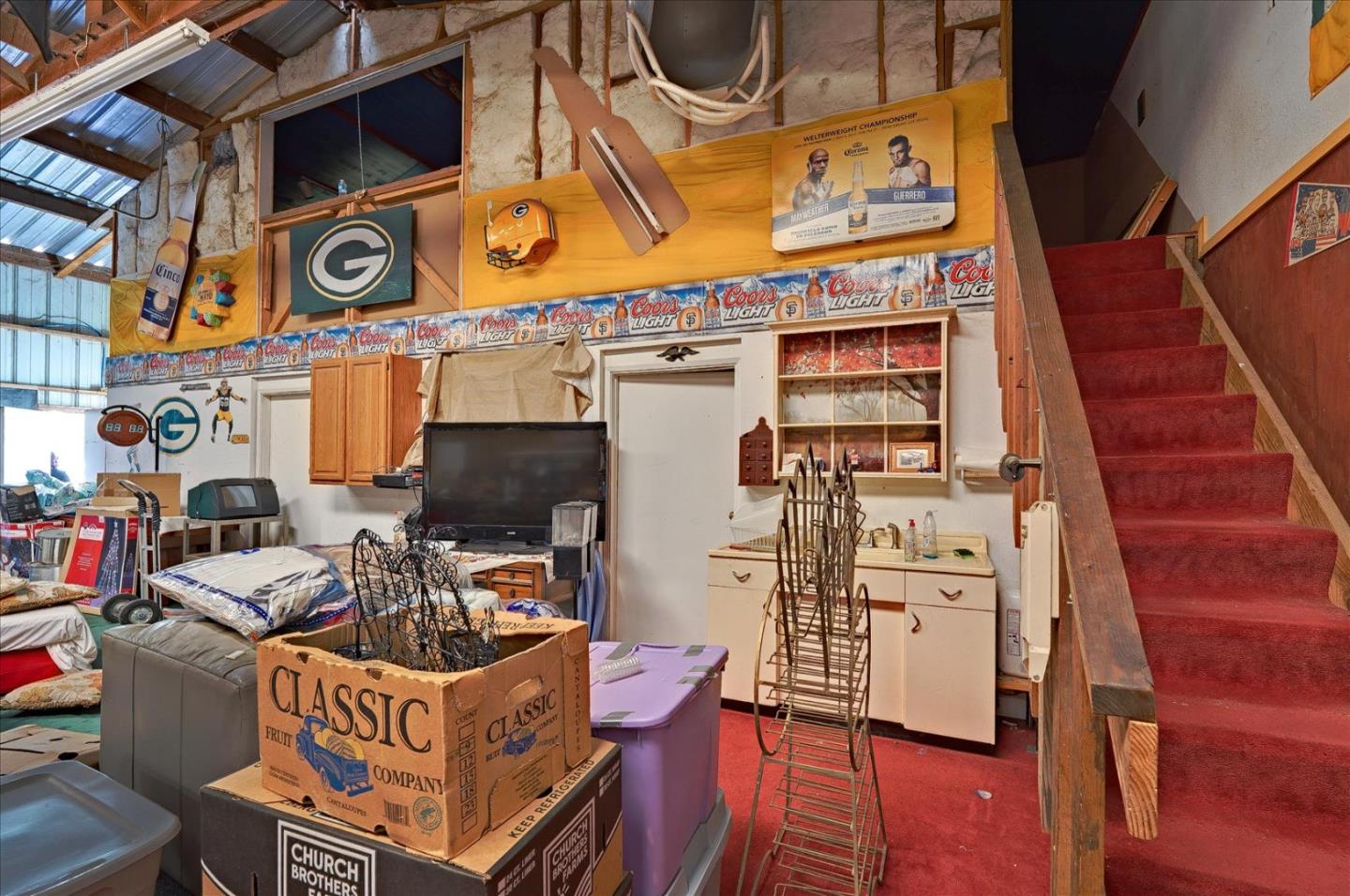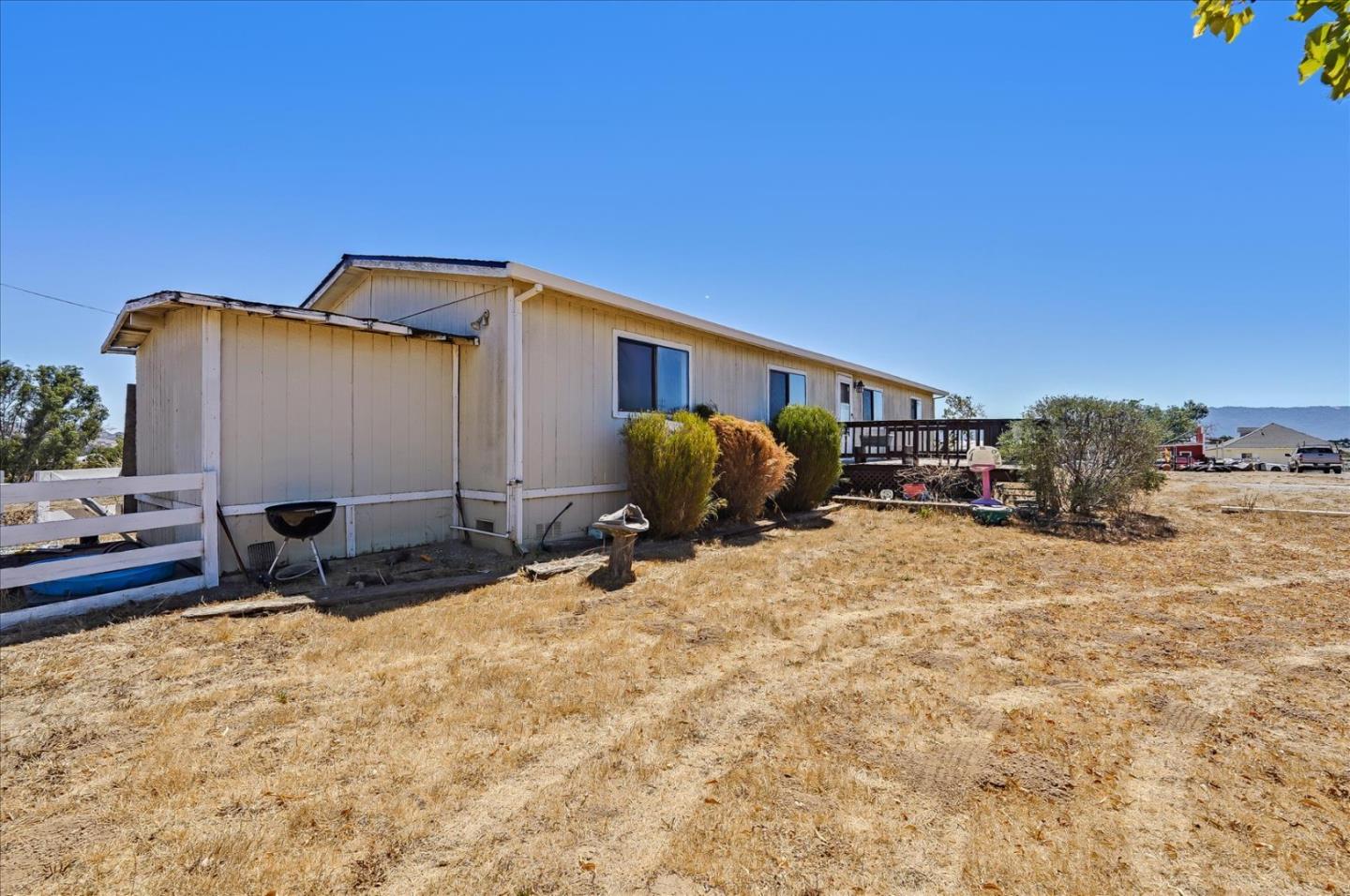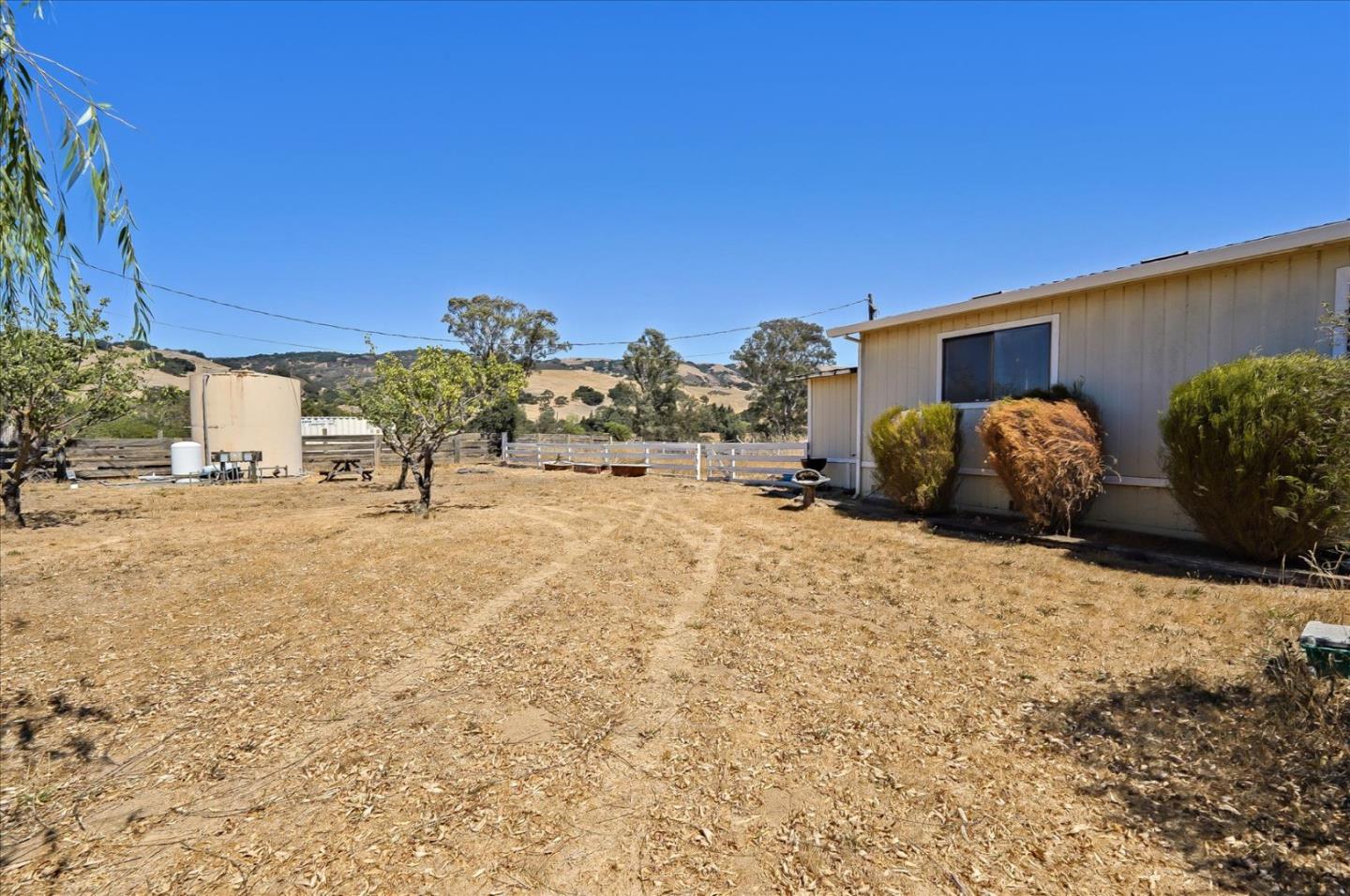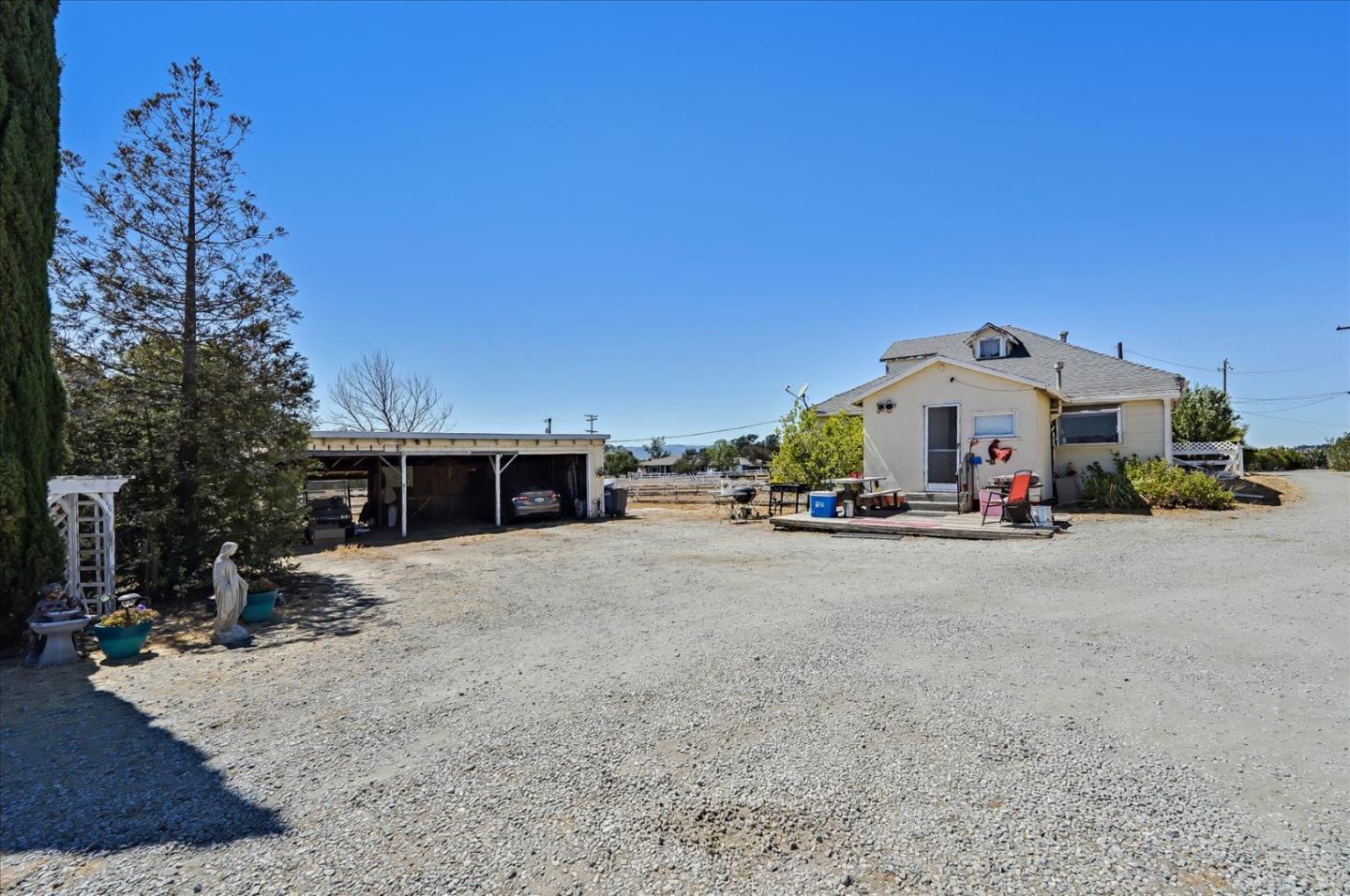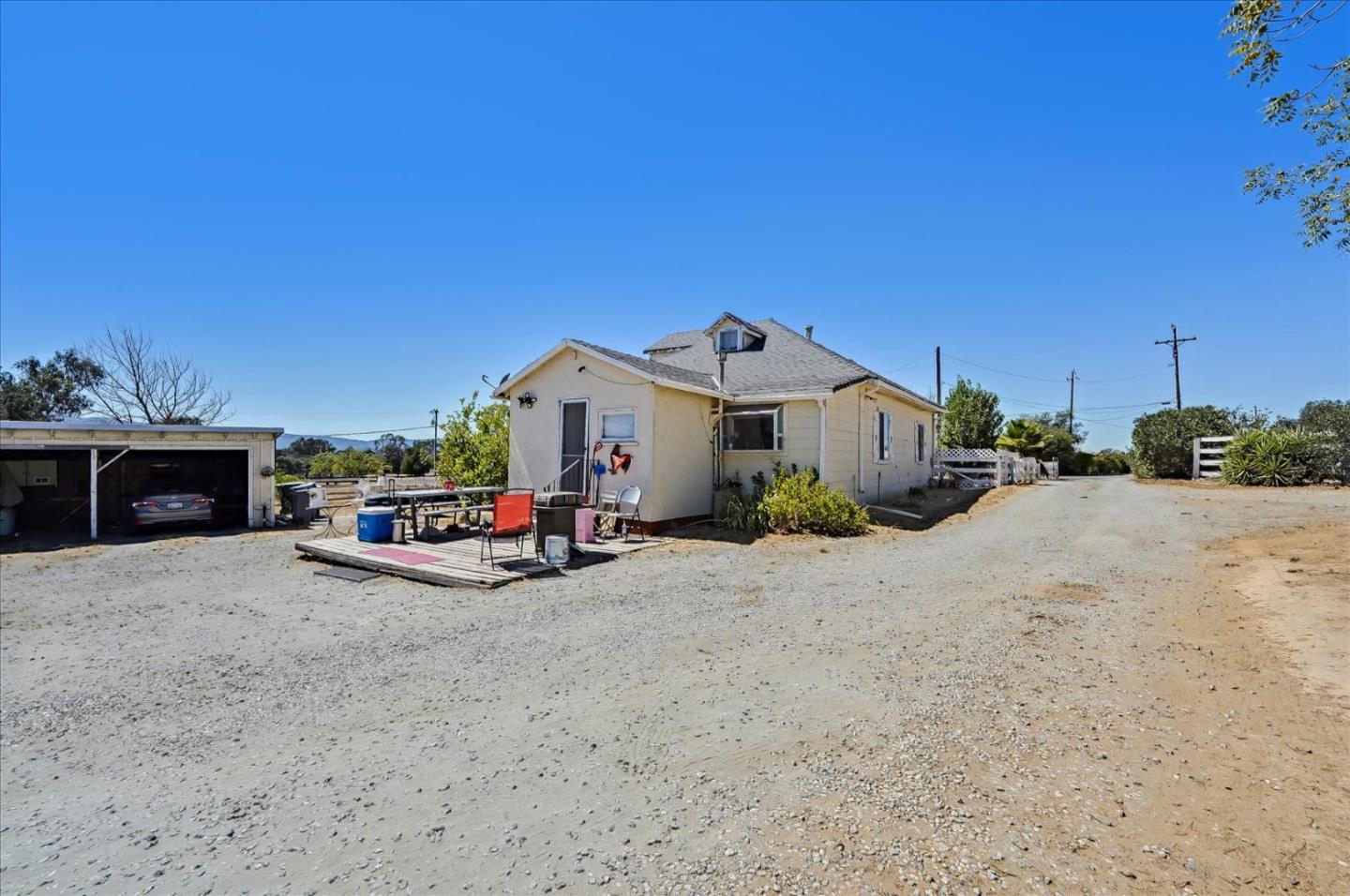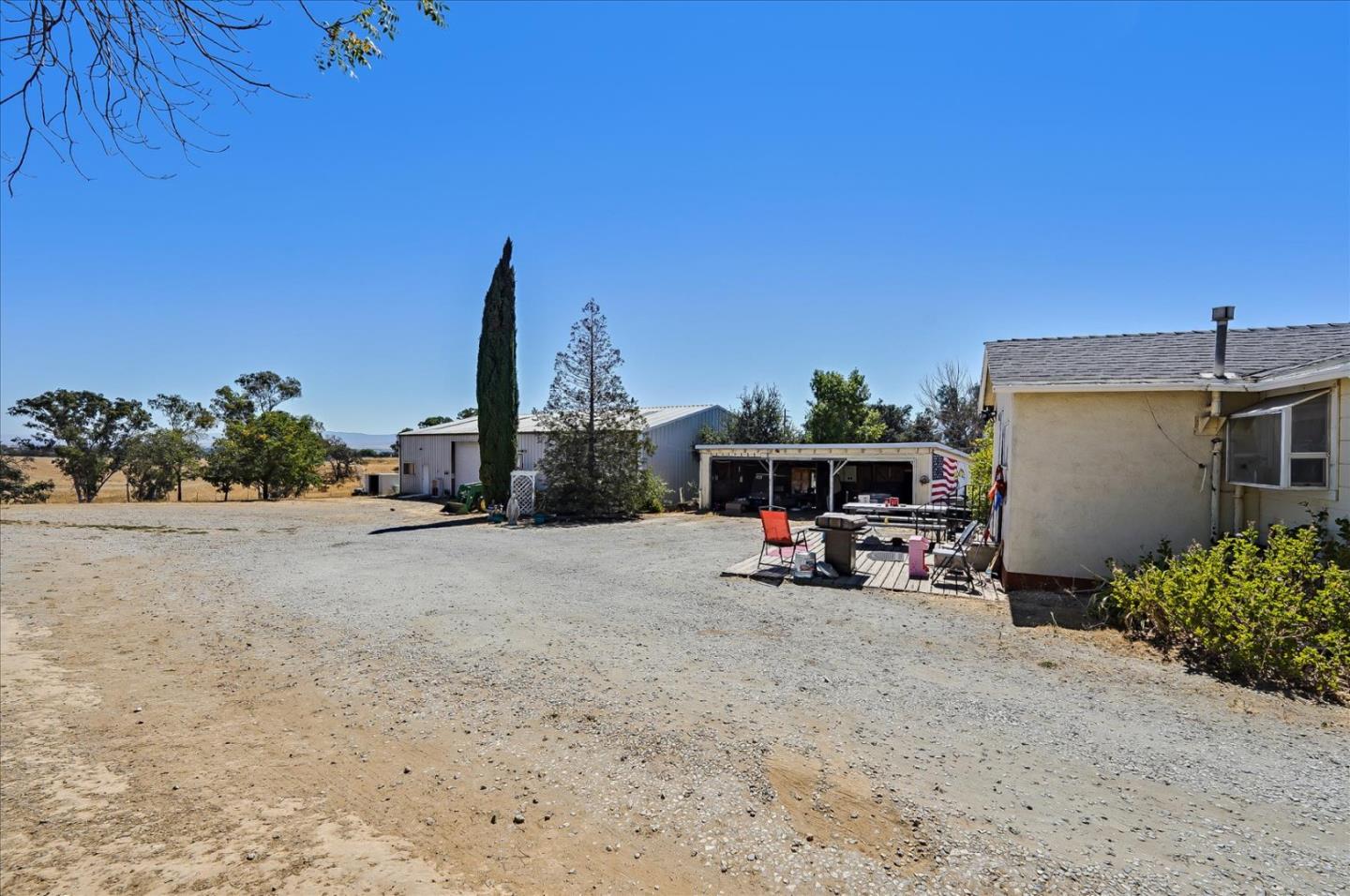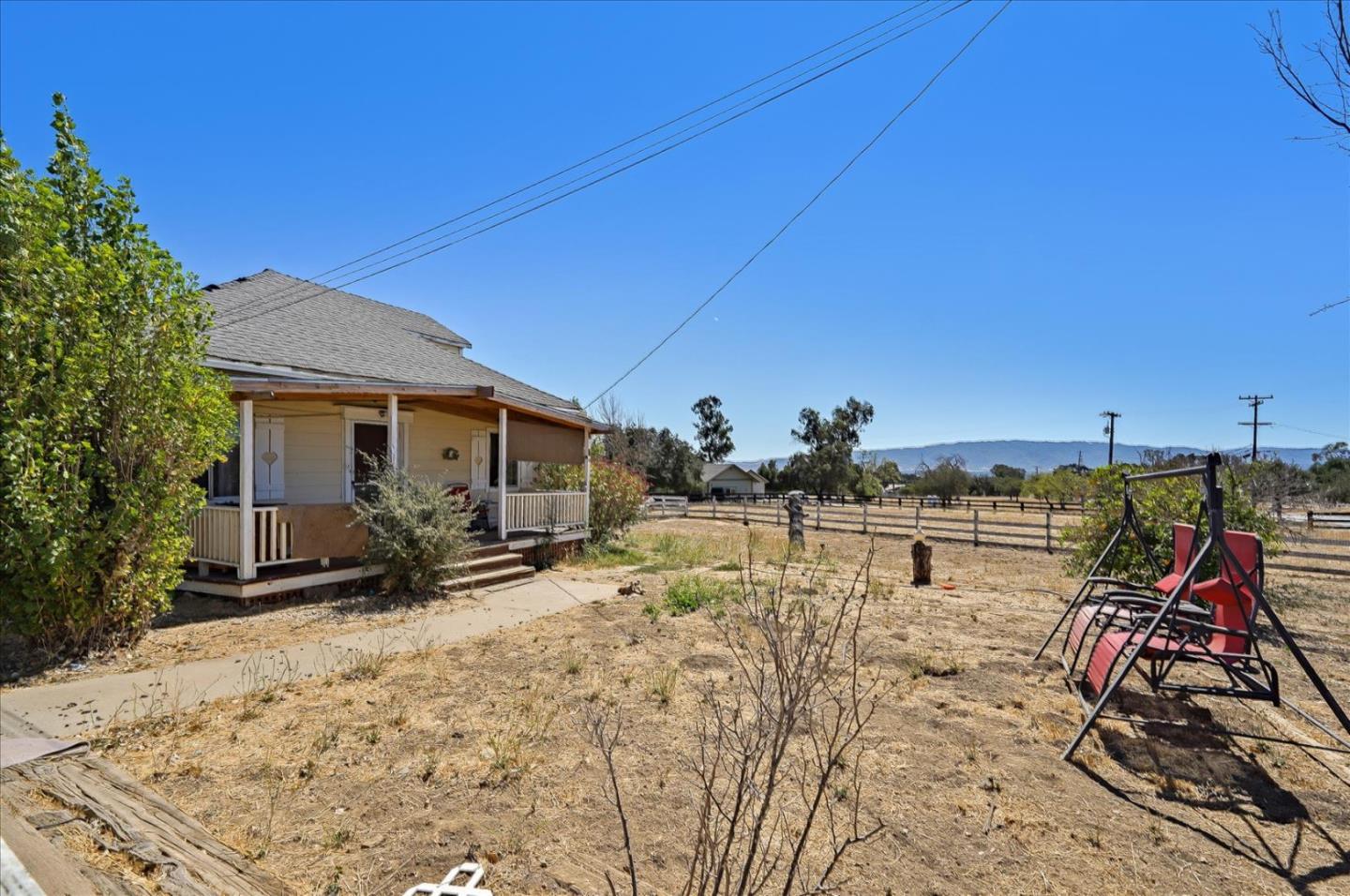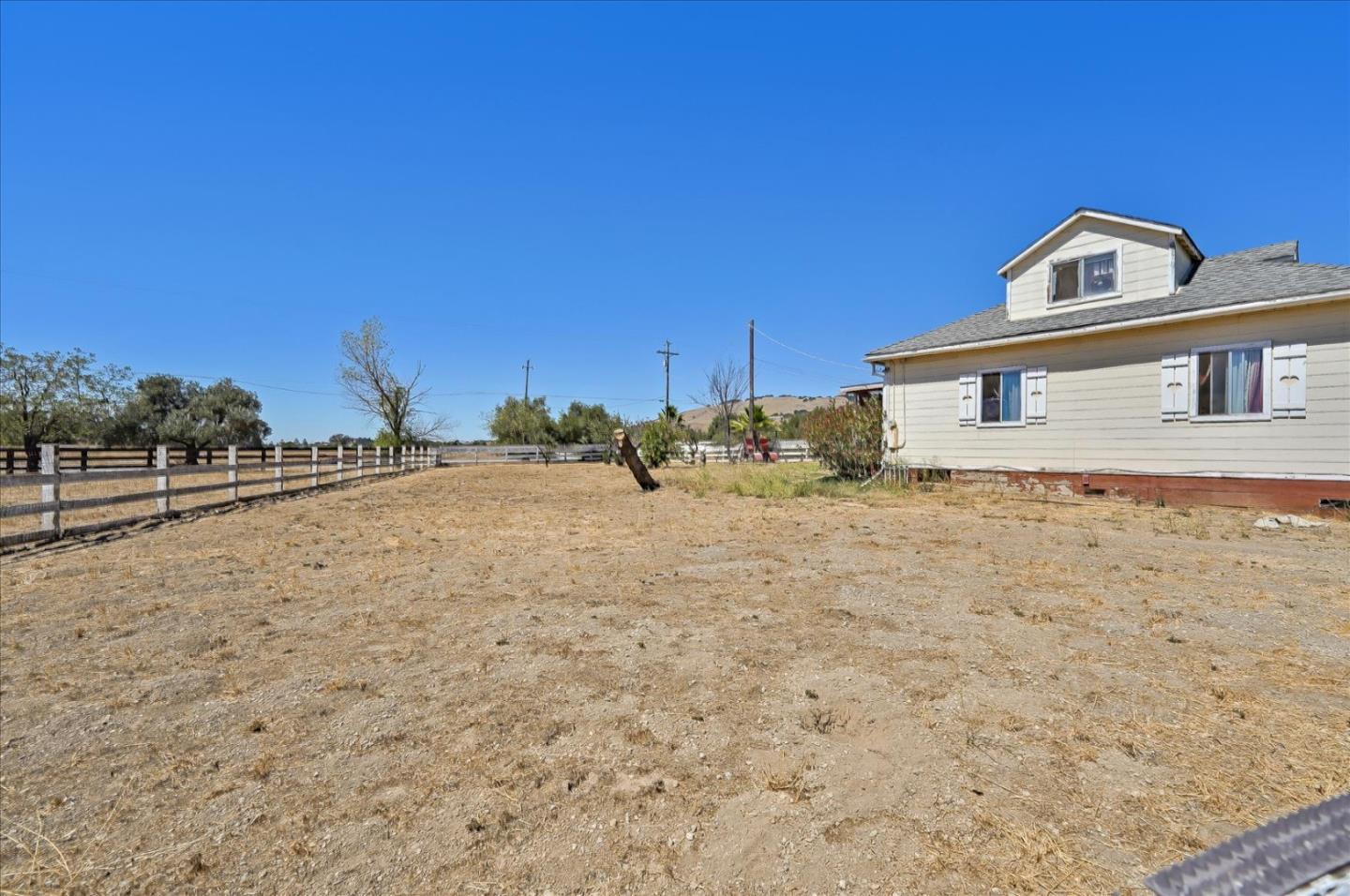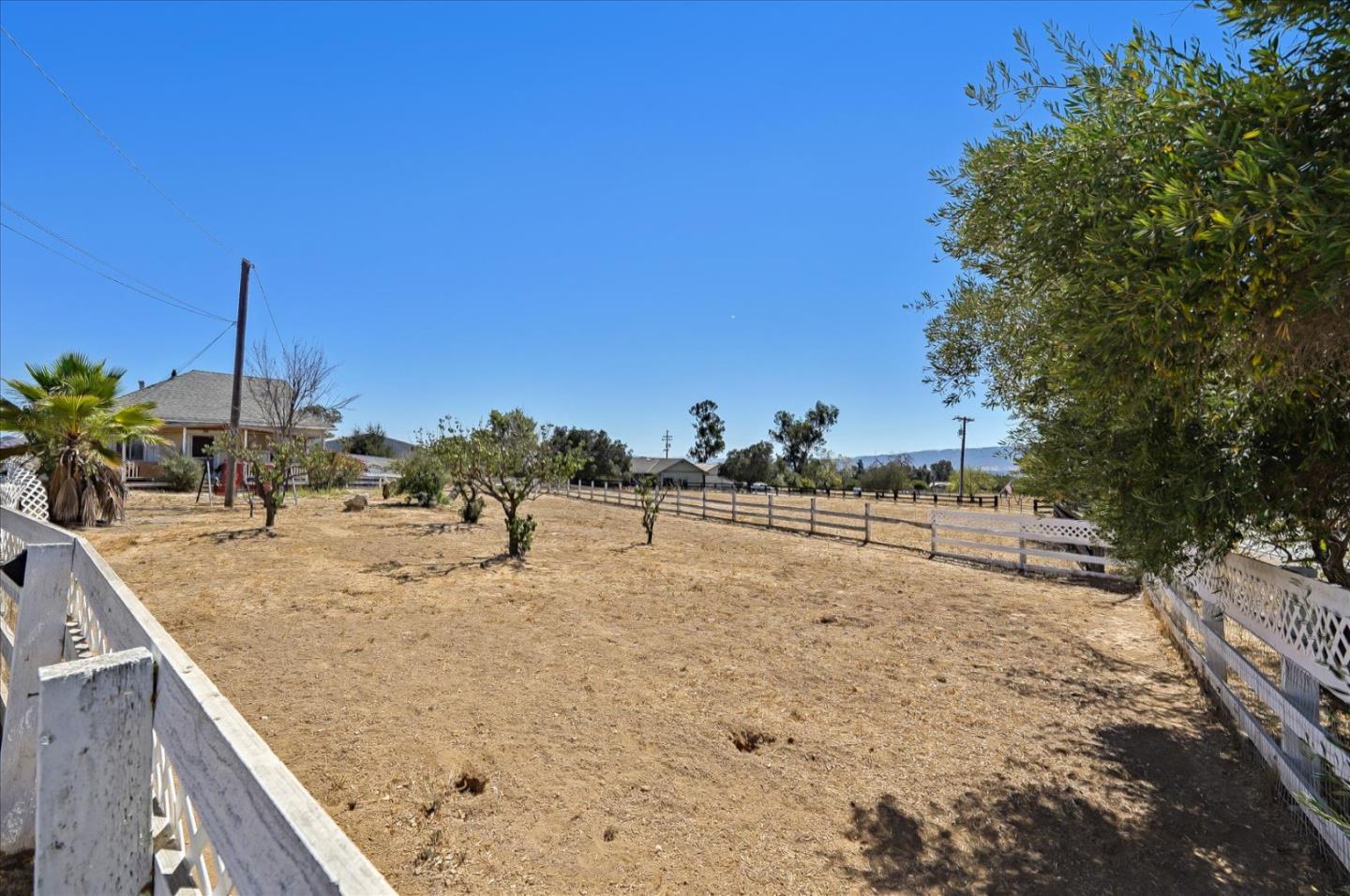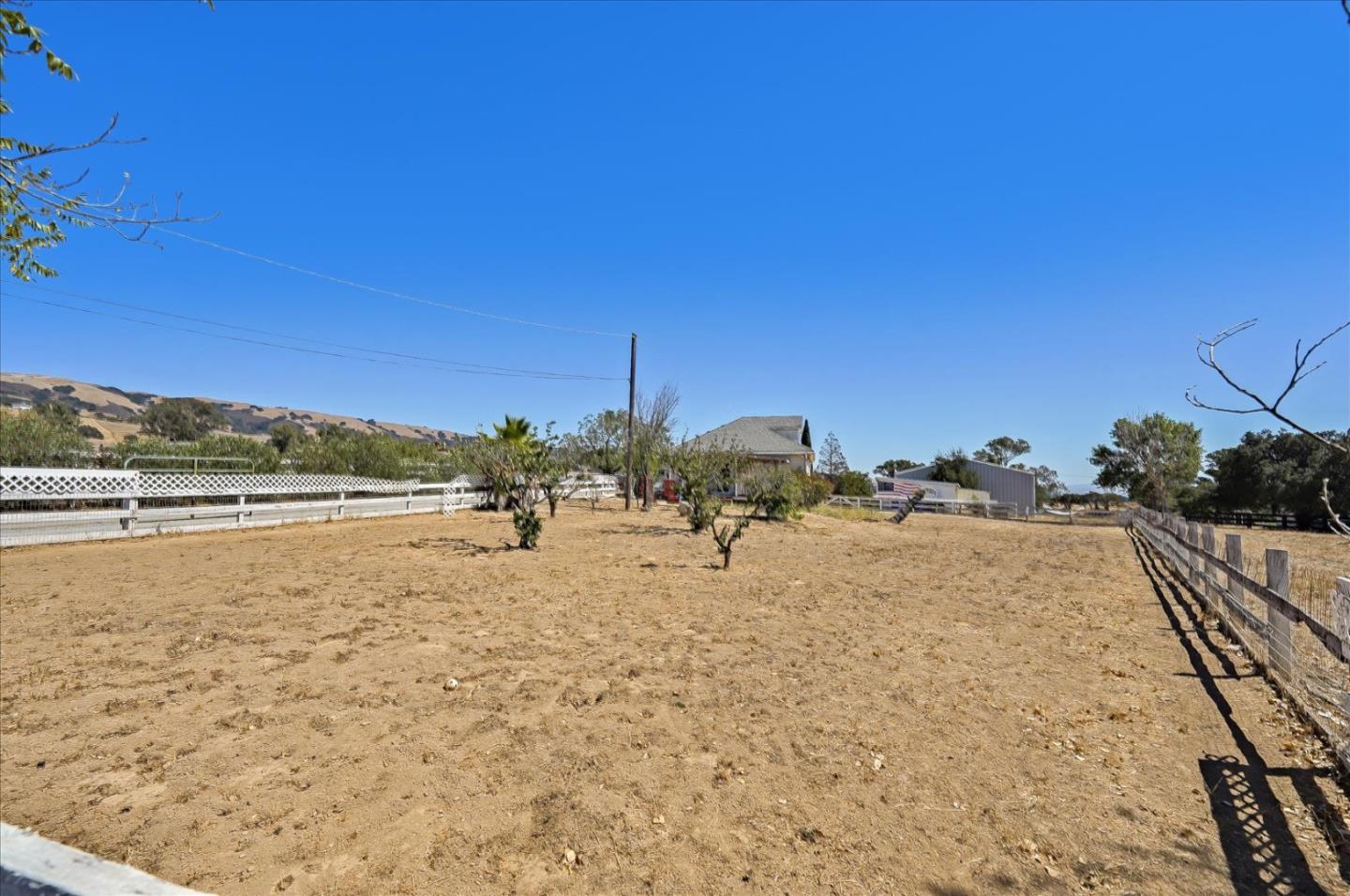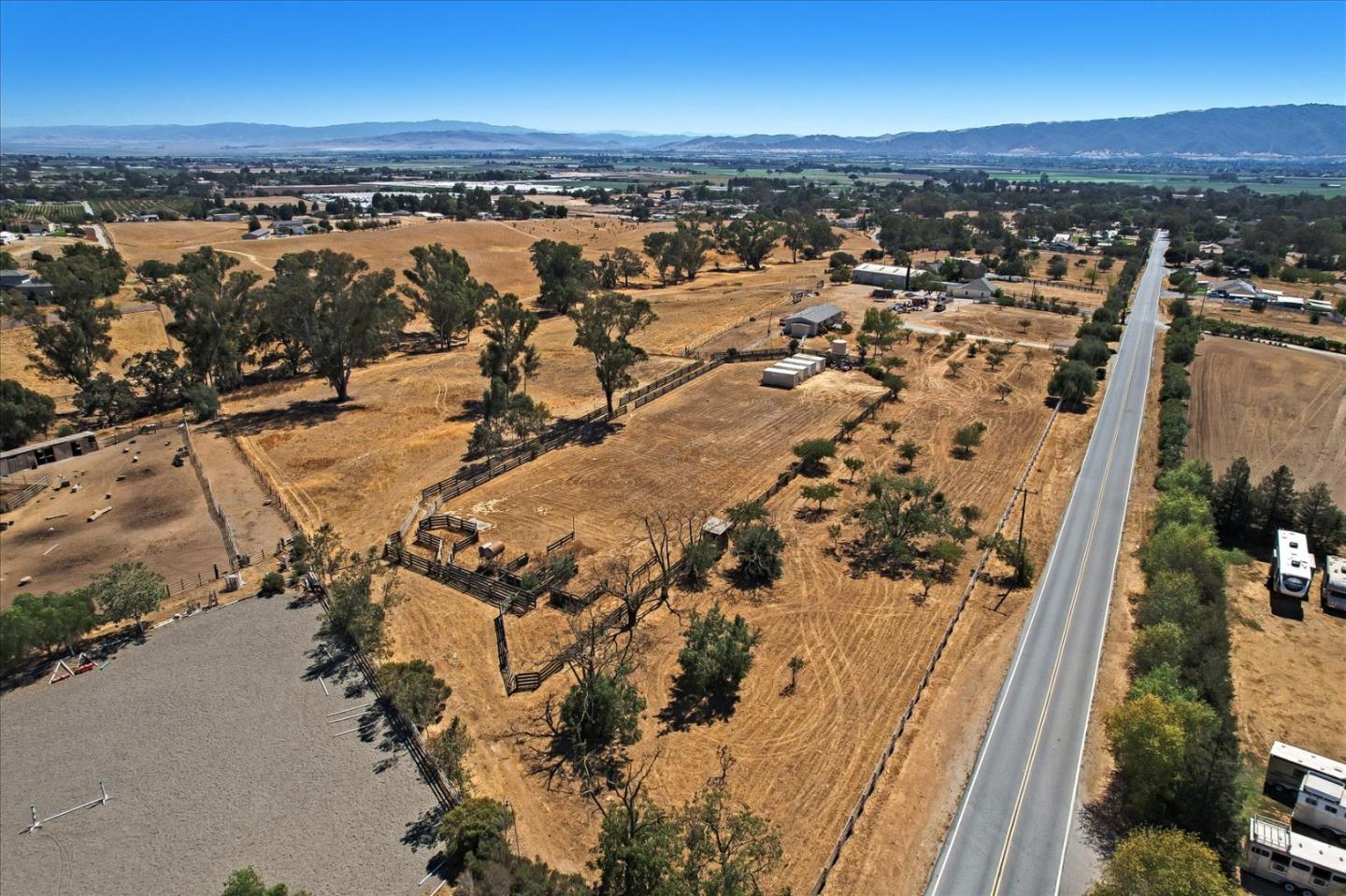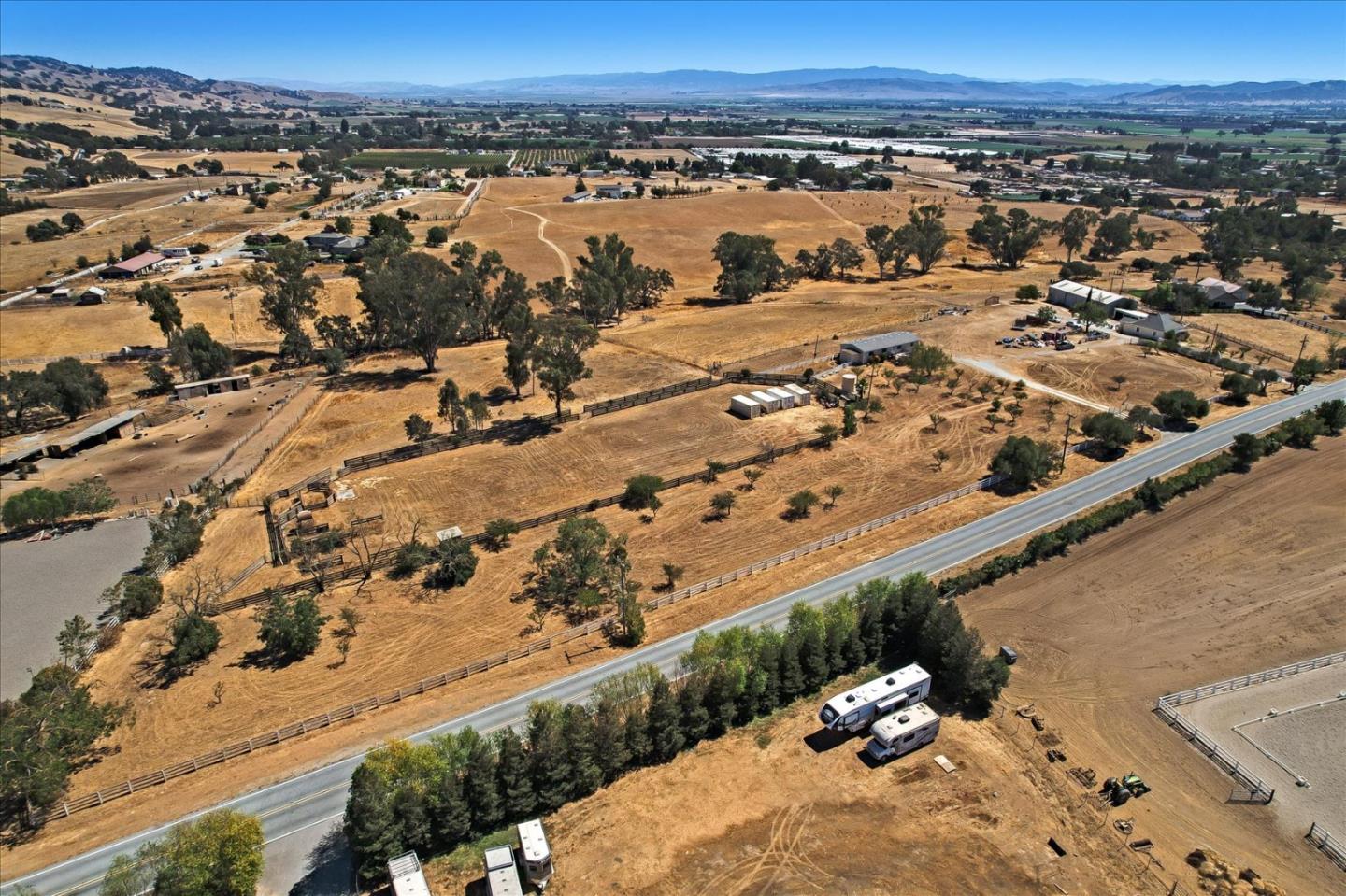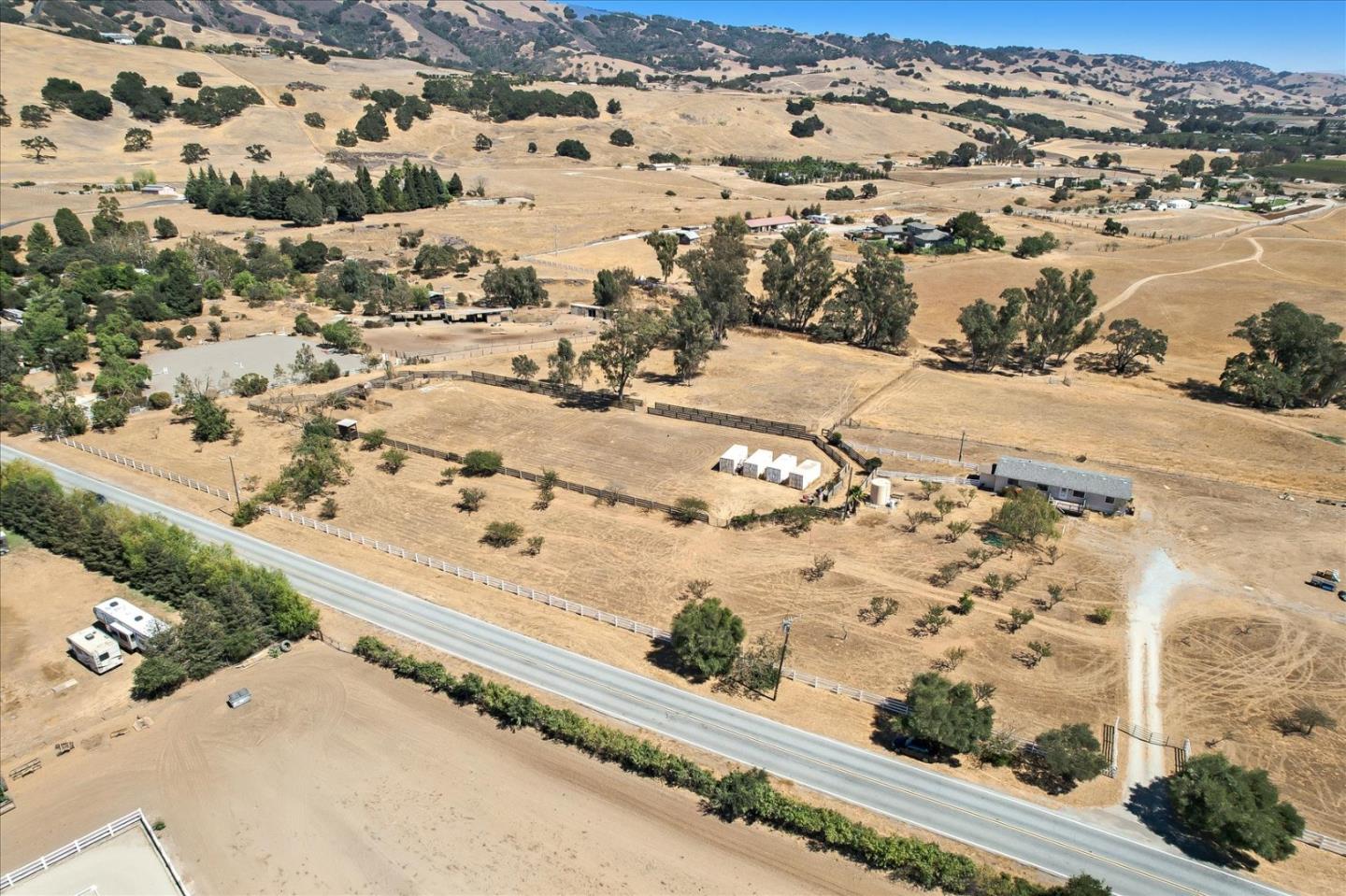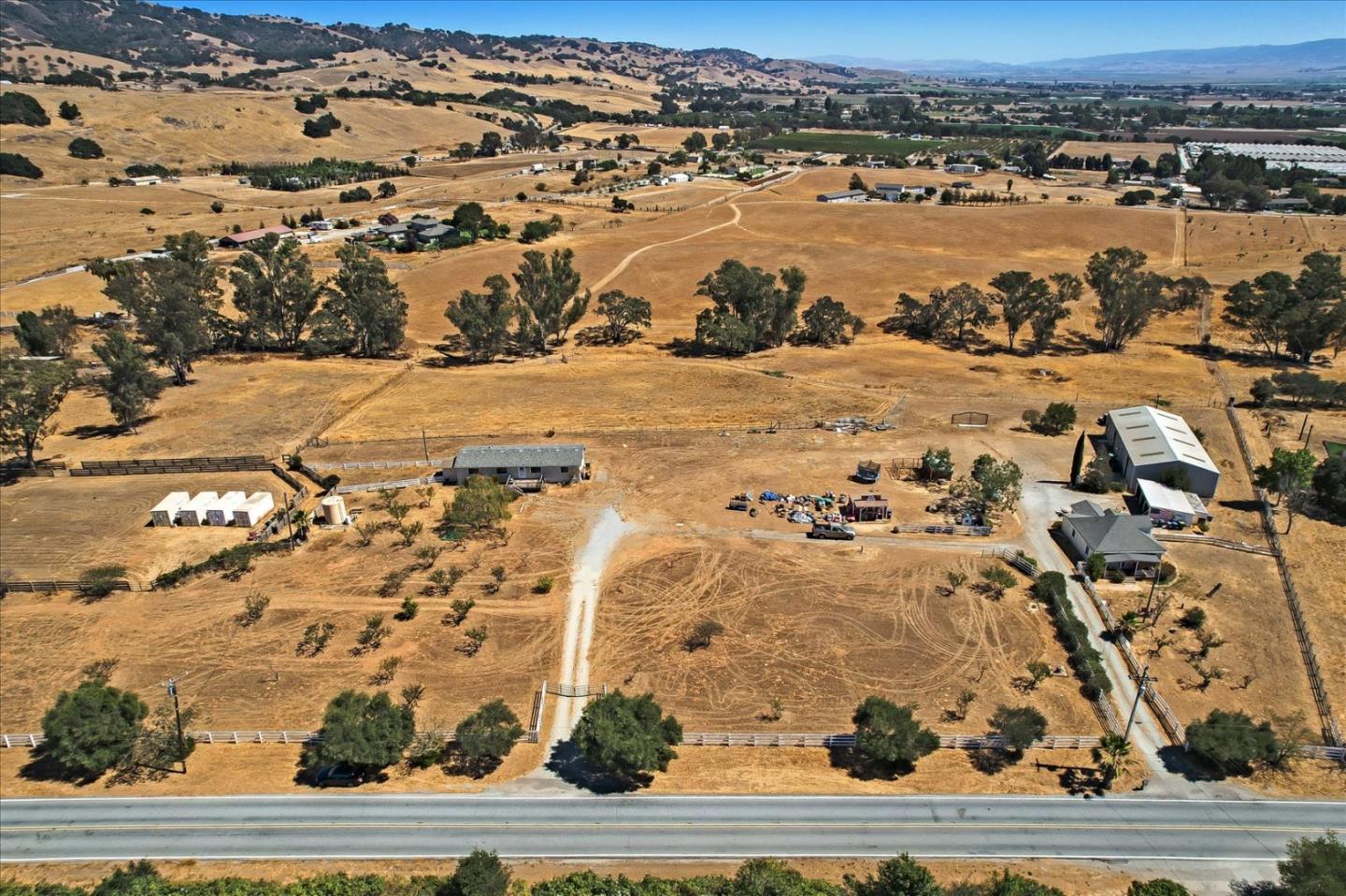 Listed by Karen Nelsen of Intero Real Estate Services
DRE# 00891921
Details:
Lot Sq Feet:
1,115,300
Fireplaces:
0
HOA?
No
Bank Owned?
No
Status:
Pending
Remarks:
Charming 25.5 acre lot completely fenced with a beautiful creek lined with mature oaks. The property has a 3,200 sq ft barn/shop, 3-bedroom home, and 3-bedroom mobile home on site. The mobile home has provided rental income for the past 20 years. Property has been used in the past to train horses in the arena. The barn/shop has three large rooms and upstairs storage on both ends. The entrance on Roop Road opens to a flat area that takes up approx.1/3 of the property. The middle 3rd of the property is rolling with a stream that runs through it. The back of the property is elevated and flat with gorgeous views of the valley. Options are limitless on this property for those who seek privacy, serenity, and peaceful cool breezes in the evening. Ideal property to build your dream oasis on large private property with amenities close by. Just minutes away from Hwy 101, the Gilroy Premium Outlets and Coyote Lake.
There are currently no open houses for this property. Please contact
Karen Nelsen
to schedule an appointment.