<![CDATA[ var dwellicious_data = { "address": "3301 Benton Street ", "city": "SANTA CLARA", "state": "CA", "zip": "95051", "zip4": "", "area": "", "subdivision": "", "county": "", "price": "1250000", "beds": "3", "baths": "2", "sqft": "1550", "lotsize": "4129", "yearbuilt": "1963-01-01", "proptype": "Residential", "mlsnum": "SF422691166", "active": false, "remarks": "Rare Single Story EICHLER - Atrium Model/ End unit. First time on the market in 24 years. Enter into a light filled formal covered atrium with (polished concrete floors), ideal for entertainment and so much more (*250sf added to interior area square footage). Remodeled kitchen with marble countertops, original restored cabinets, lighting and finishes to give it that Mid-Century Modern feel. Living room with floor to ceiling windows looking into bright atrium on one end and large rear yard on the other end, with new laminate flooring throughout. Both bathrooms tastefully updated in 2016. Natural wood ceilings & open beams throughout this beautiful home makes it feel like a single family home. Interior W/D area. Low water/maintenance yard with all varietals of succulents, citrus & plants. Lots of closets & storage space + 2 storage spaces in carport. Upgraded & updated electric panel & plumbing and new water heater.* HOA fee inclds: water, erthqke ins & cable TV & High Speed Int -offer date 10/12 by 5:00 PM.", "photos": [ { "displayorder": 0, "url": "https://sfarmedia.rapmls.com/sfarmls/listingpics/bigphoto/2022/10/01/2a41c76e-d486-4bab-ac25-2f707eedca4e.jpg", "caption": "" }, "displayorder": 1, "url": "https://sfarmedia.rapmls.com/sfarmls/listingpics/bigphoto/2022/10/01/a3f47335-65dd-46ca-812f-6e1d7c55dd46.jpg", "caption": "" }, "displayorder": 2, "url": "https://sfarmedia.rapmls.com/sfarmls/listingpics/bigphoto/2022/10/01/3fcac3e1-5b65-4f4c-aeae-dec3a08c8392.jpg", "caption": "" }, "displayorder": 3, "url": "https://sfarmedia.rapmls.com/sfarmls/listingpics/bigphoto/2022/10/01/6fe8c321-68cc-4edc-b57d-b9ab108c09cb.jpg", "caption": "" }, "displayorder": 4, "url": "https://sfarmedia.rapmls.com/sfarmls/listingpics/bigphoto/2022/10/01/f8b03adf-49f4-41e9-8dbe-aaf4b65e9300.jpg", "caption": "" }, "displayorder": 5, "url": "https://sfarmedia.rapmls.com/sfarmls/listingpics/bigphoto/2022/10/01/2f977d23-abf8-41f1-8ee9-66b1d0a671c5.jpg", "caption": "" }, "displayorder": 6, "url": "https://sfarmedia.rapmls.com/sfarmls/listingpics/bigphoto/2022/10/01/e3139fe6-6e90-4df3-a6ad-623a1c762985.jpg", "caption": "" }, "displayorder": 7, "url": "https://sfarmedia.rapmls.com/sfarmls/listingpics/bigphoto/2022/10/01/4311af99-8847-4e66-af19-9eb543eec2e6.jpg", "caption": "" }, "displayorder": 8, "url": "https://sfarmedia.rapmls.com/sfarmls/listingpics/bigphoto/2022/10/01/8c30e600-ff31-4767-9602-2c11b25bcbf5.jpg", "caption": "" }, "displayorder": 9, "url": "https://sfarmedia.rapmls.com/sfarmls/listingpics/bigphoto/2022/10/01/09a604b0-3405-47e5-b9bc-56c351ab1761.jpg", "caption": "" }, "displayorder": 10, "url": "https://sfarmedia.rapmls.com/sfarmls/listingpics/bigphoto/2022/10/01/c2863b0b-6096-43fe-80fd-fbc5bb940980.jpg", "caption": "" }, "displayorder": 11, "url": "https://sfarmedia.rapmls.com/sfarmls/listingpics/bigphoto/2022/10/01/6617e1a6-a6ec-4ba5-bb7f-aa7a24e01491.jpg", "caption": "" }, "displayorder": 12, "url": "https://sfarmedia.rapmls.com/sfarmls/listingpics/bigphoto/2022/10/01/2b0a15fe-1add-45ad-8b96-b6aaa130a471.jpg", "caption": "" }, "displayorder": 13, "url": "https://sfarmedia.rapmls.com/sfarmls/listingpics/bigphoto/2022/10/01/83846f7f-5a5b-45f6-bbe8-c27937cfce47.jpg", "caption": "" }, "displayorder": 14, "url": "https://sfarmedia.rapmls.com/sfarmls/listingpics/bigphoto/2022/10/01/d9bc20fd-c871-4bcc-b735-5a7a5d757630.jpg", "caption": "" }, "displayorder": 15, "url": "https://sfarmedia.rapmls.com/sfarmls/listingpics/bigphoto/2022/10/01/7bd9d0b2-8cf8-4b9f-90a6-6cacaf32a077.jpg", "caption": "" }, "displayorder": 16, "url": "https://sfarmedia.rapmls.com/sfarmls/listingpics/bigphoto/2022/10/01/41af1d5f-d59c-483c-a32f-6725b5d08693.jpg", "caption": "" }, "displayorder": 17, "url": "https://sfarmedia.rapmls.com/sfarmls/listingpics/bigphoto/2022/10/01/c5468480-c766-45db-be02-f398bbfd6aed.jpg", "caption": "" }, "displayorder": 18, "url": "https://sfarmedia.rapmls.com/sfarmls/listingpics/bigphoto/2022/10/01/59863f58-6c70-4806-b0ee-41bd21094e4f.jpg", "caption": "" }, "displayorder": 19, "url": "https://sfarmedia.rapmls.com/sfarmls/listingpics/bigphoto/2022/10/01/80f4f4c3-eb10-4717-ba4b-f09c4ff67fe0.jpg", "caption": "" }, "displayorder": 20, "url": "https://sfarmedia.rapmls.com/sfarmls/listingpics/bigphoto/2022/10/01/036c1f4f-b6b5-4afb-a91c-48efe9149630.jpg", "caption": "" } ], "agent": { "name": "Arezou Shadabadi", "phone": "", "email": "arezou@arezousf.com" }, "broker": { "name": "Compass", "phone": "", "email": "" } }; ]]>
3301 Benton Street
SANTA CLARA, CA 95051

Click here for map
Townhouse
$1,250,000
1,550 Sq Feet
3 Bedrooms
2 Bathrooms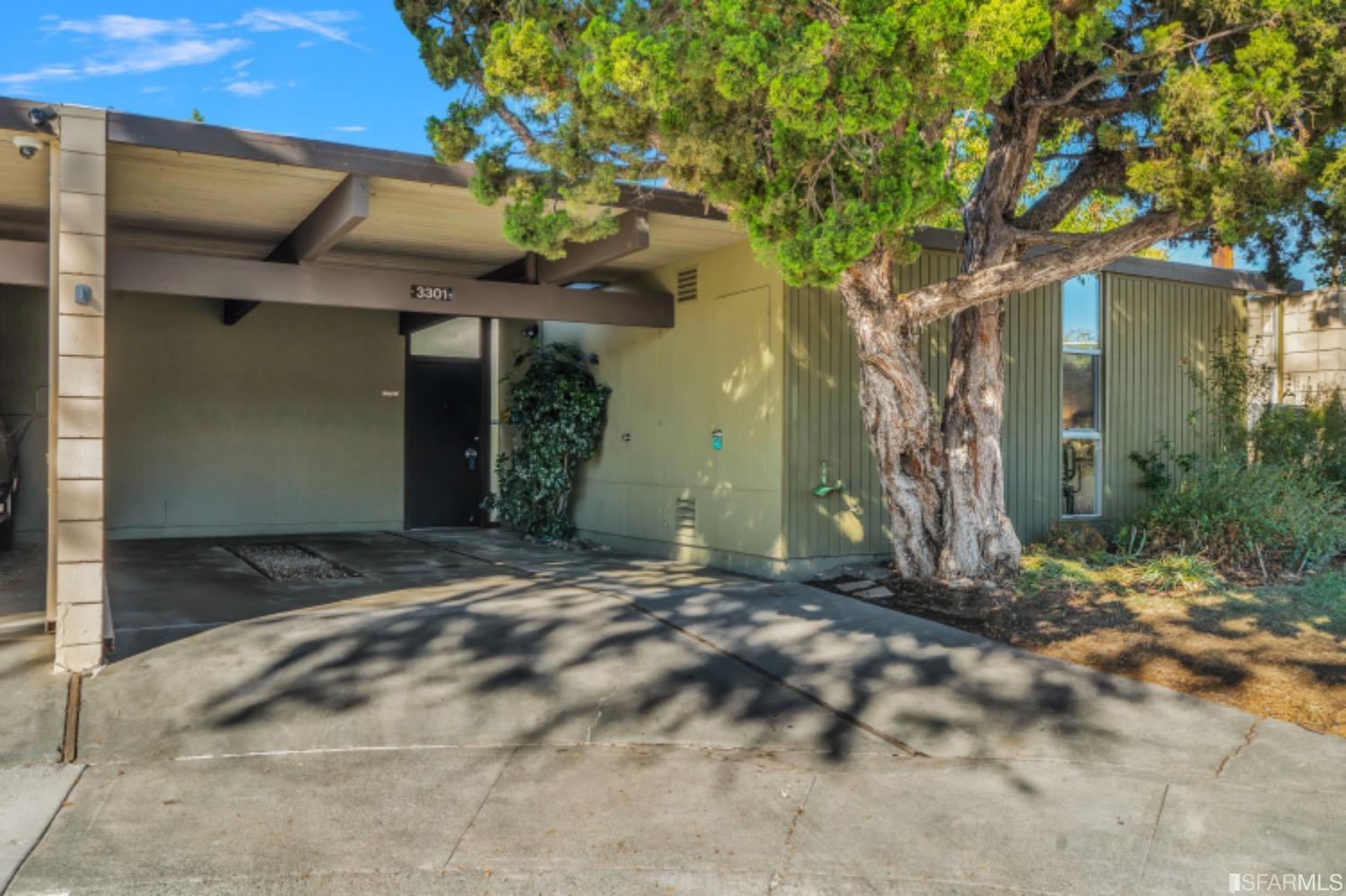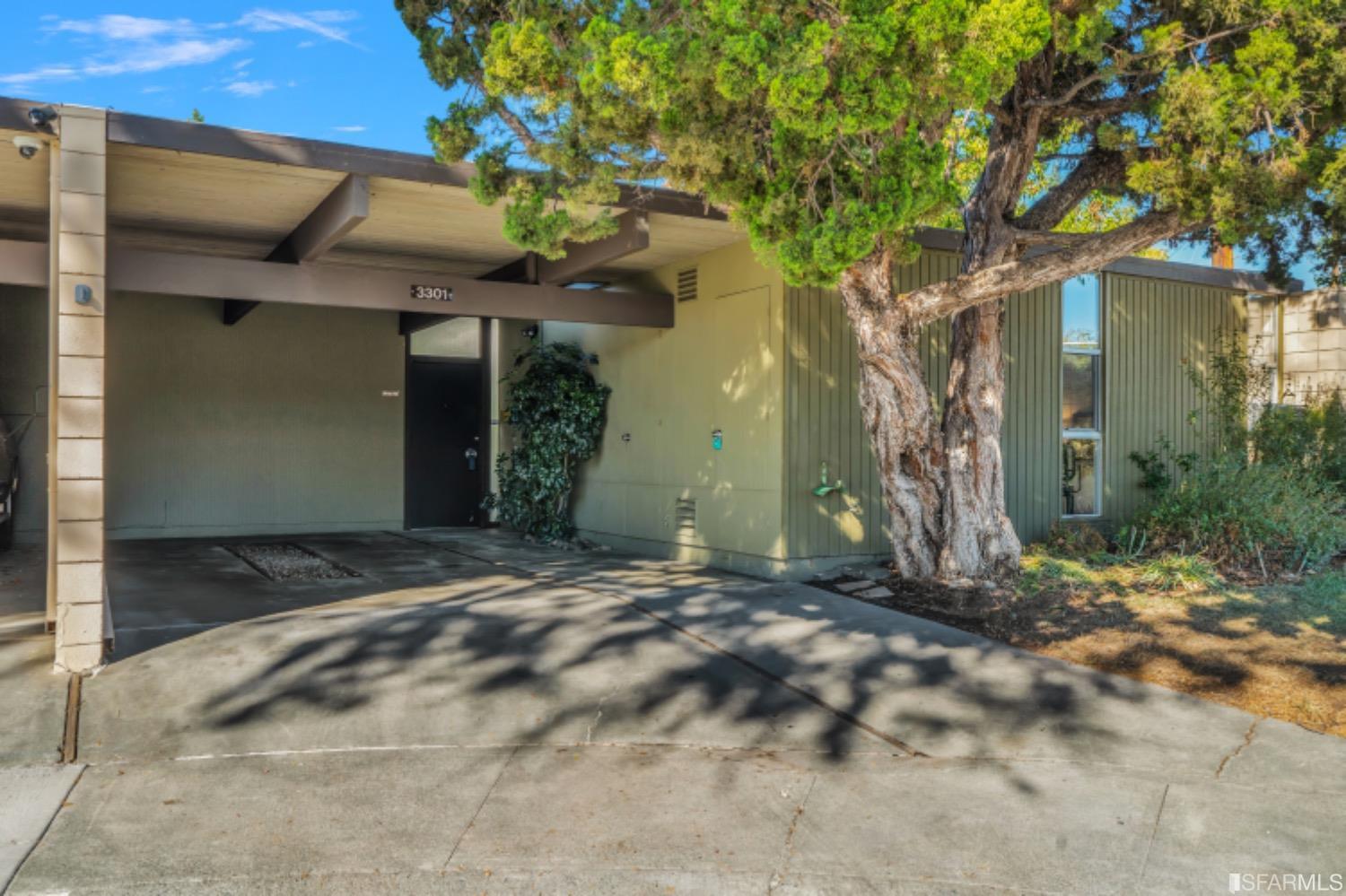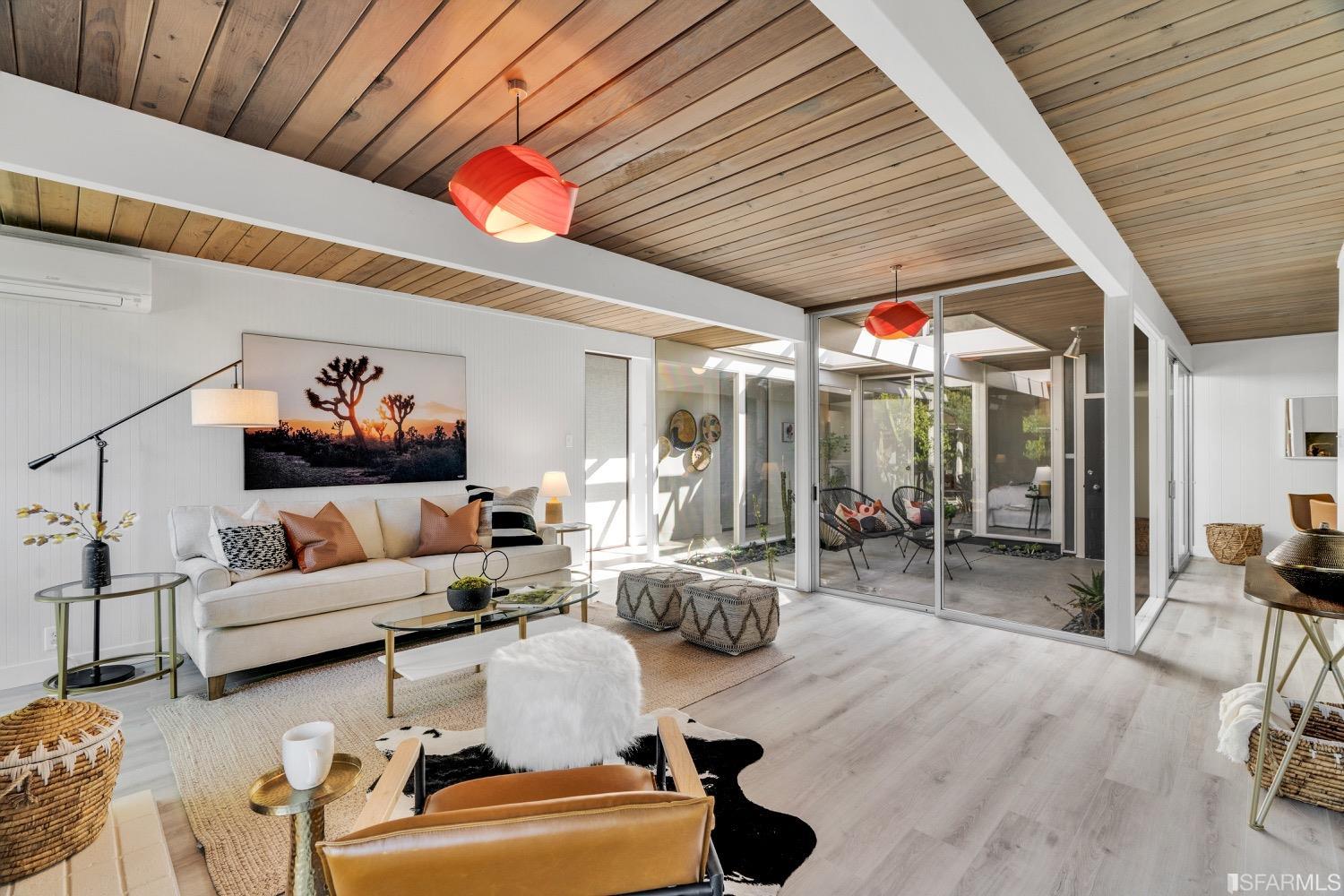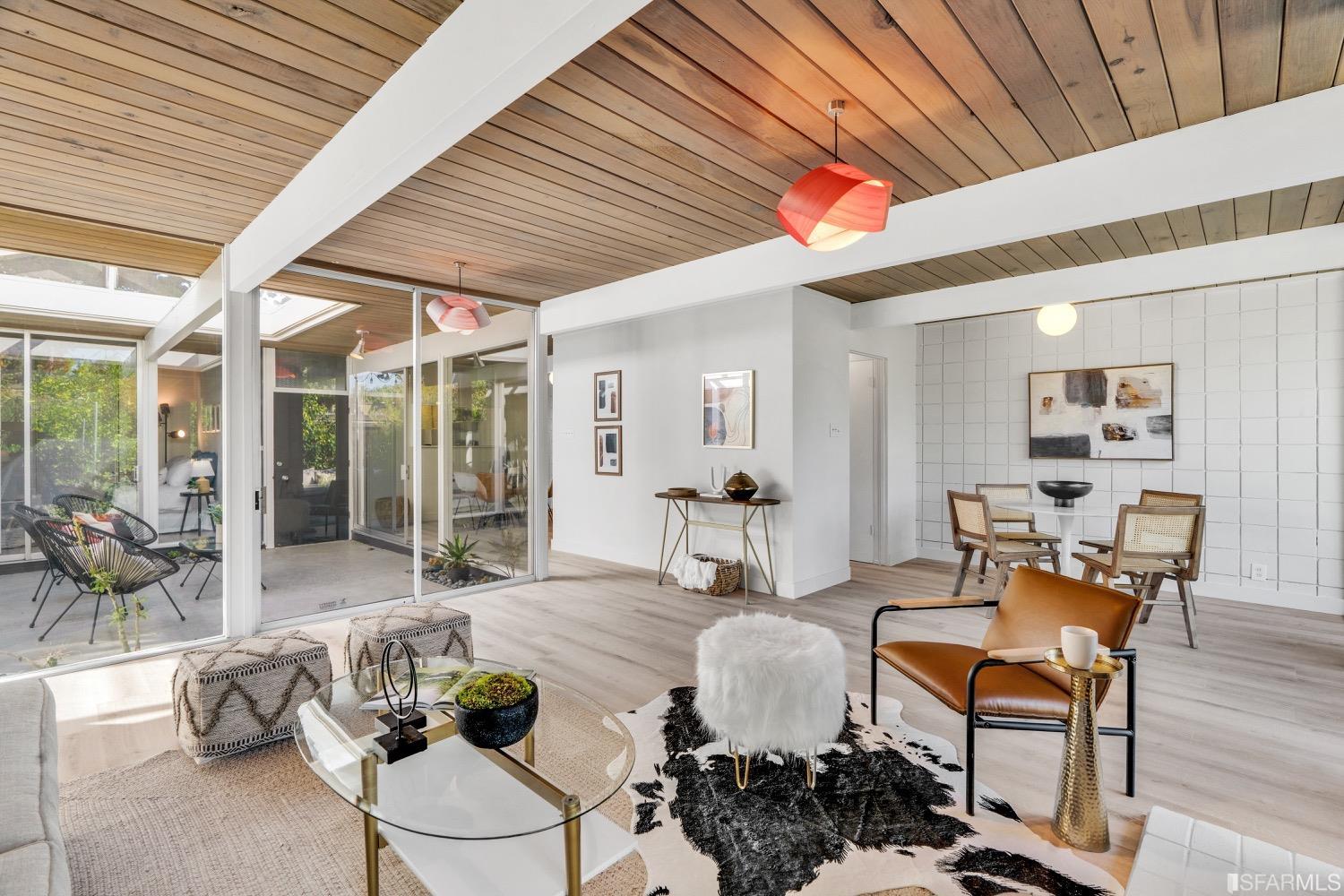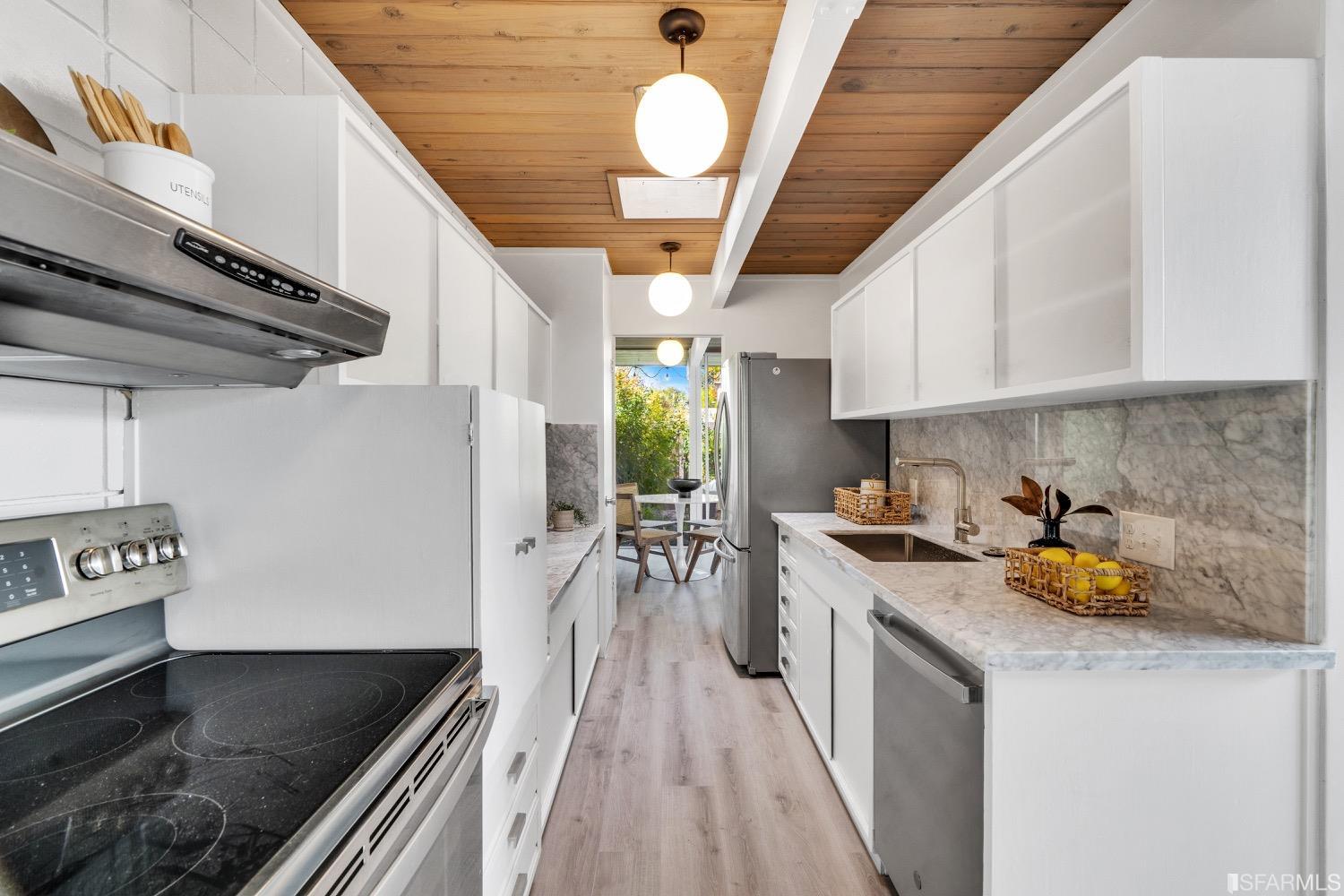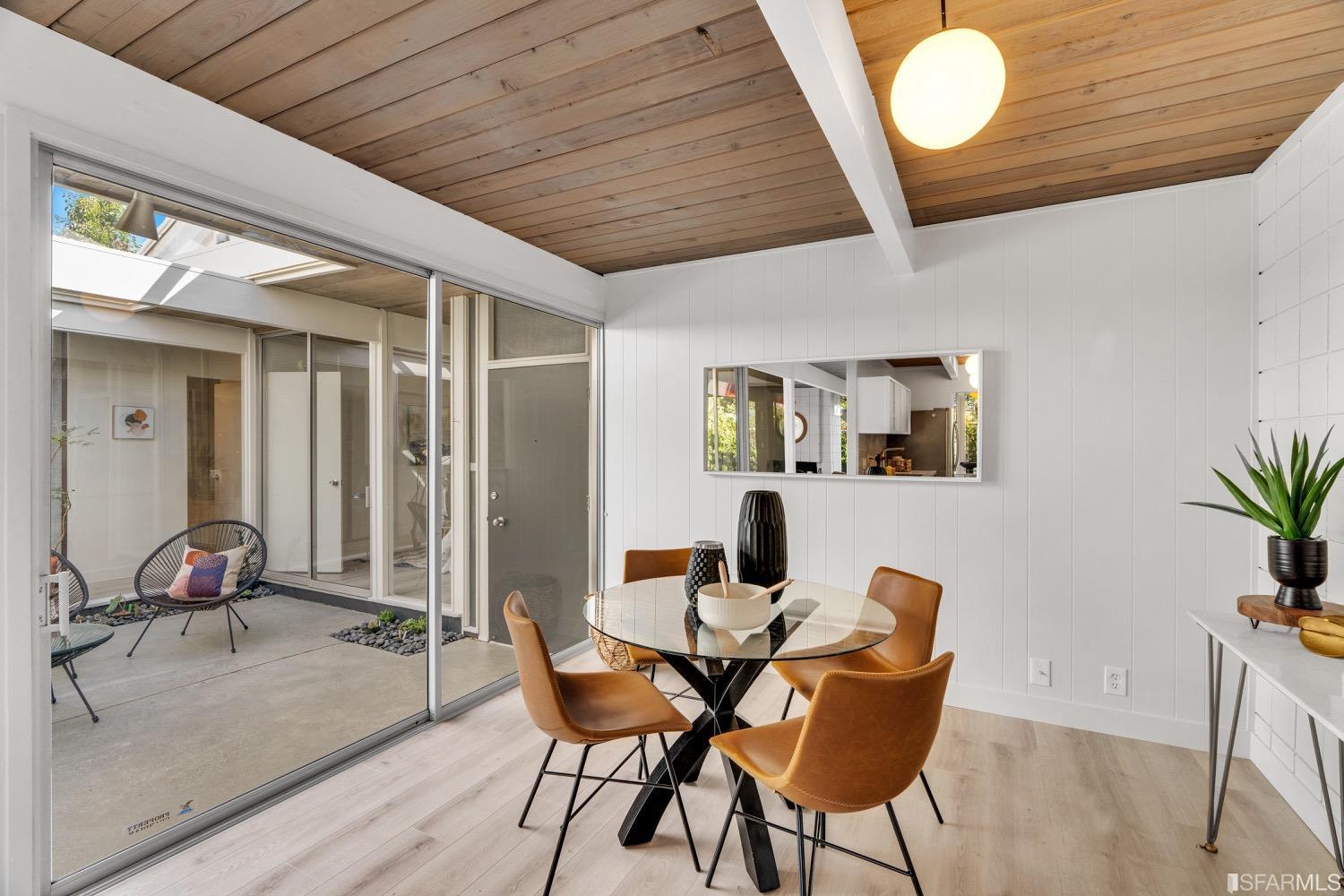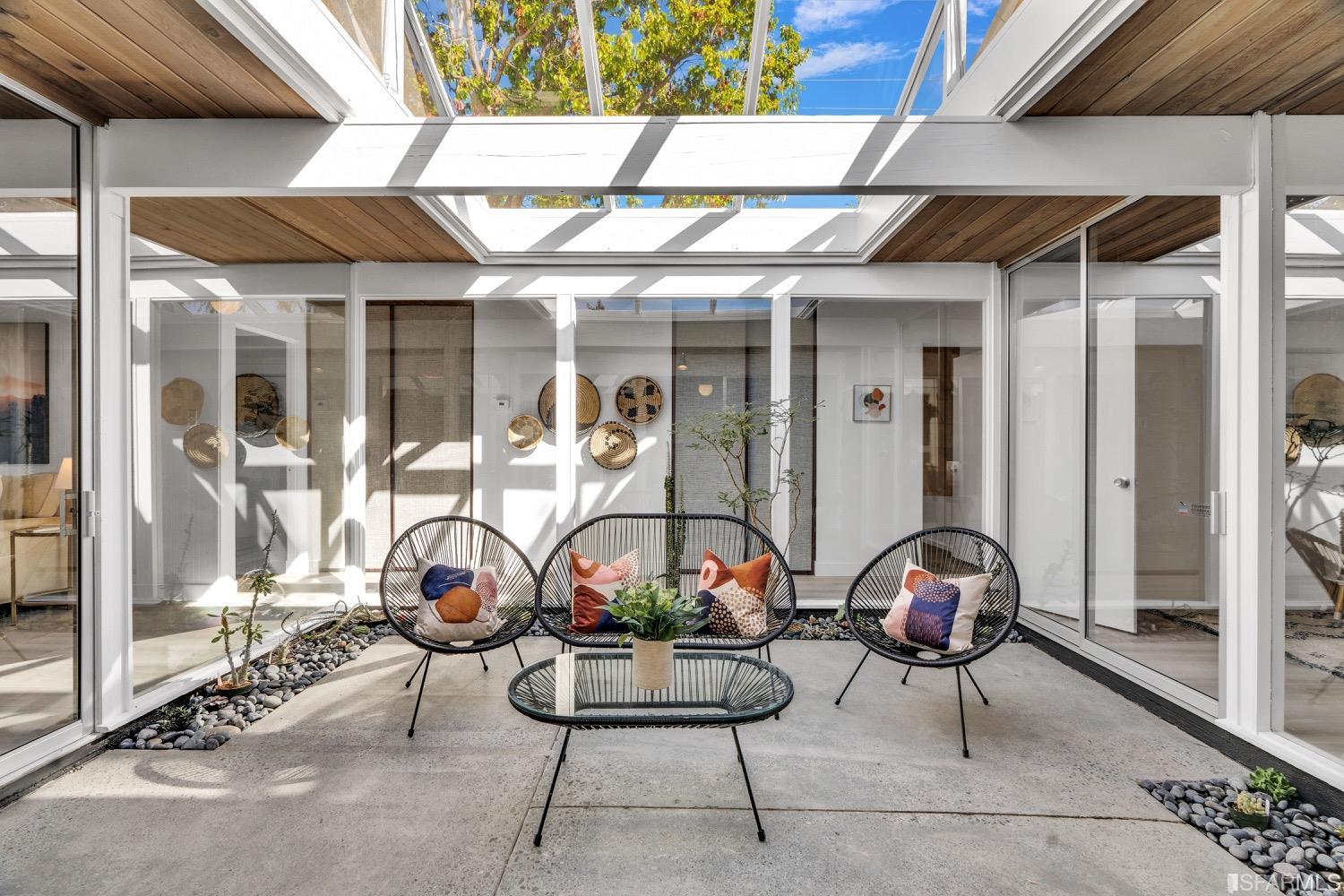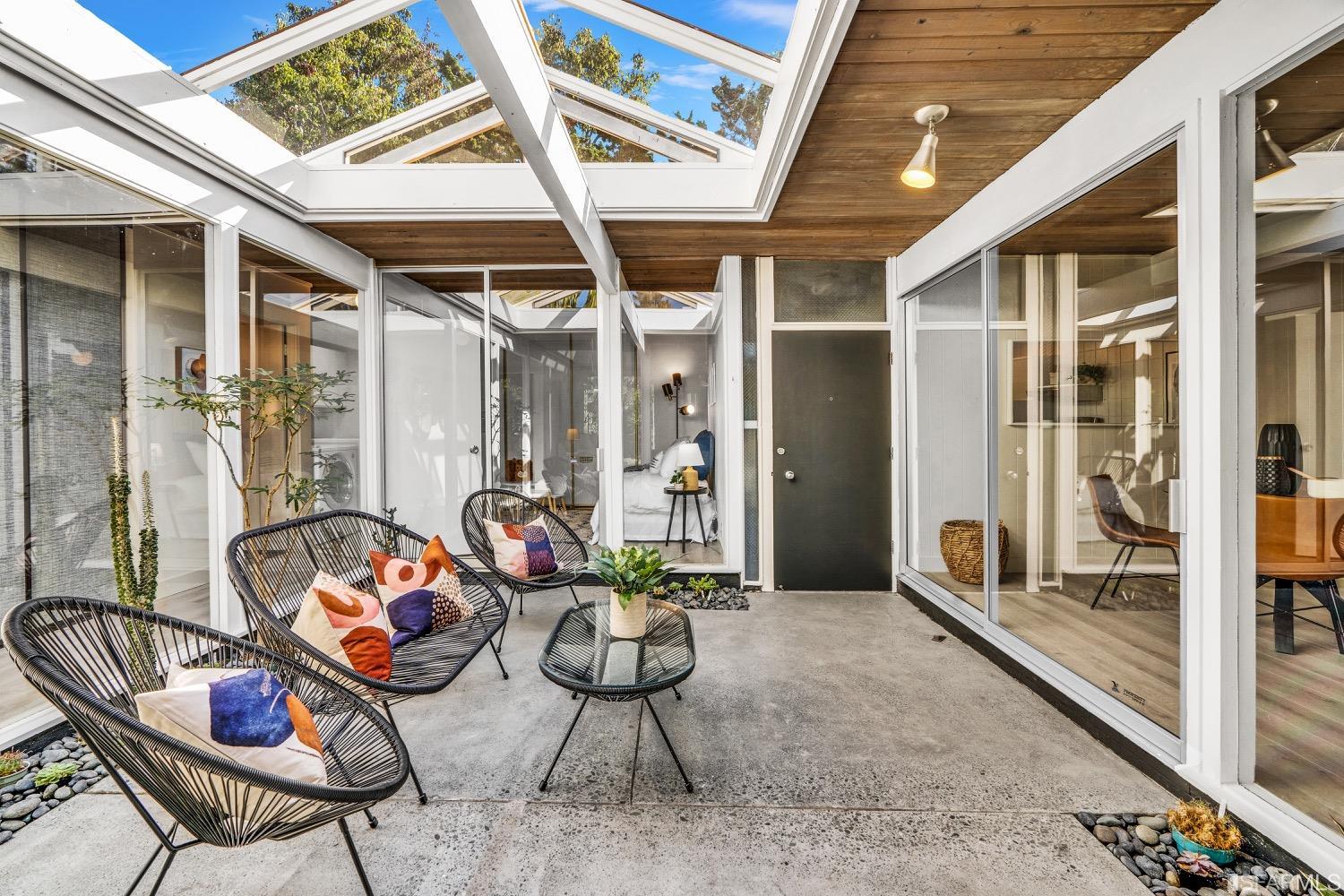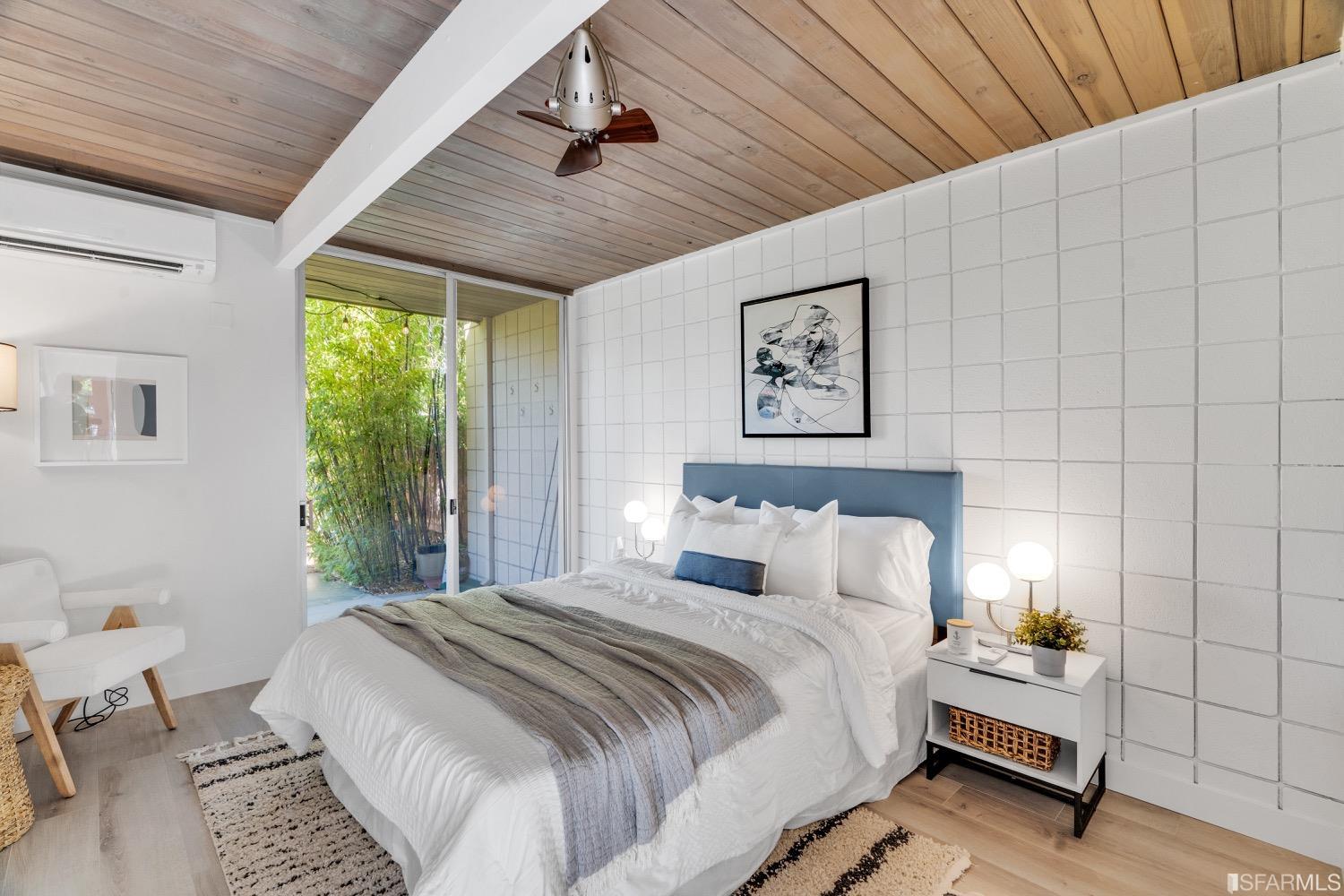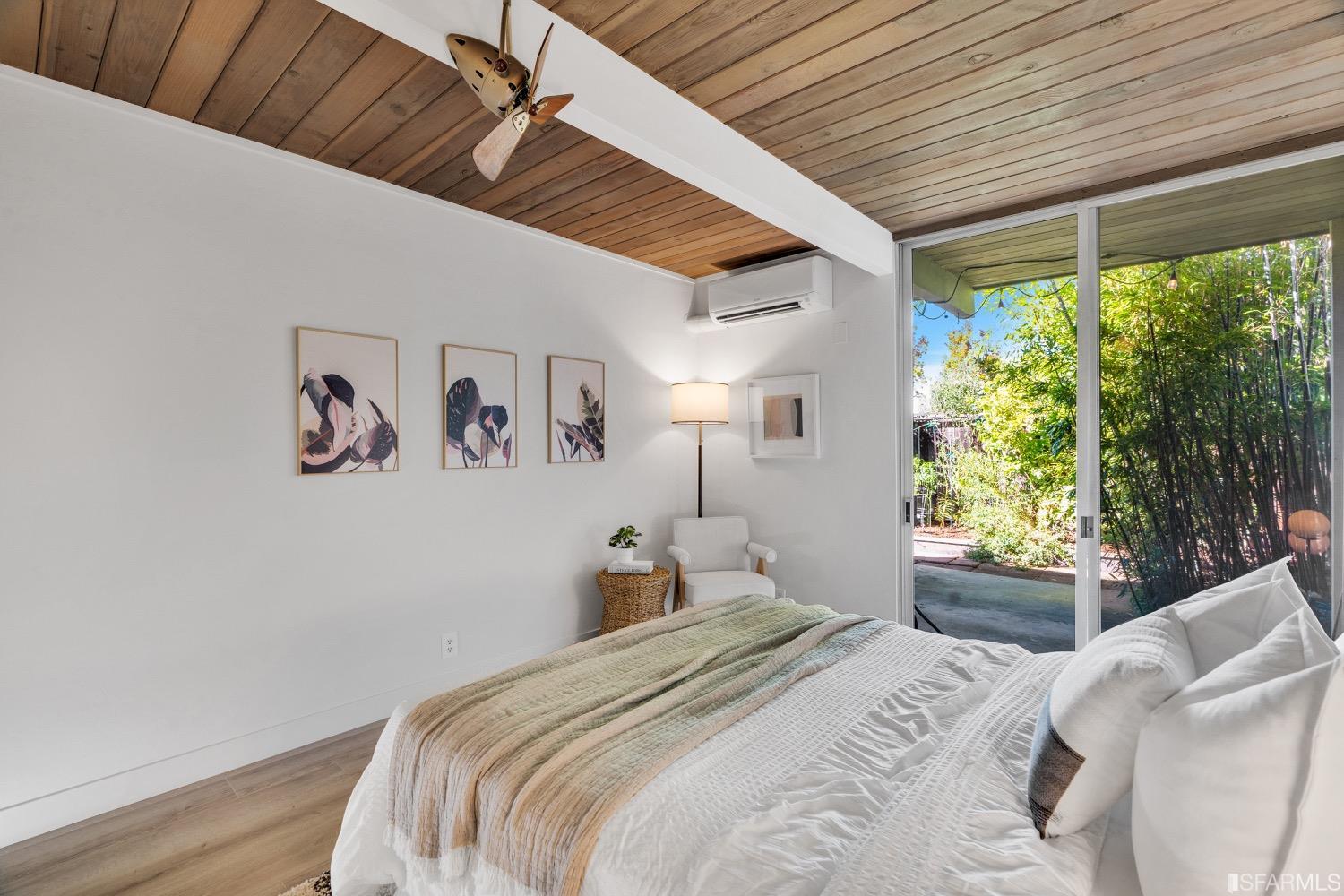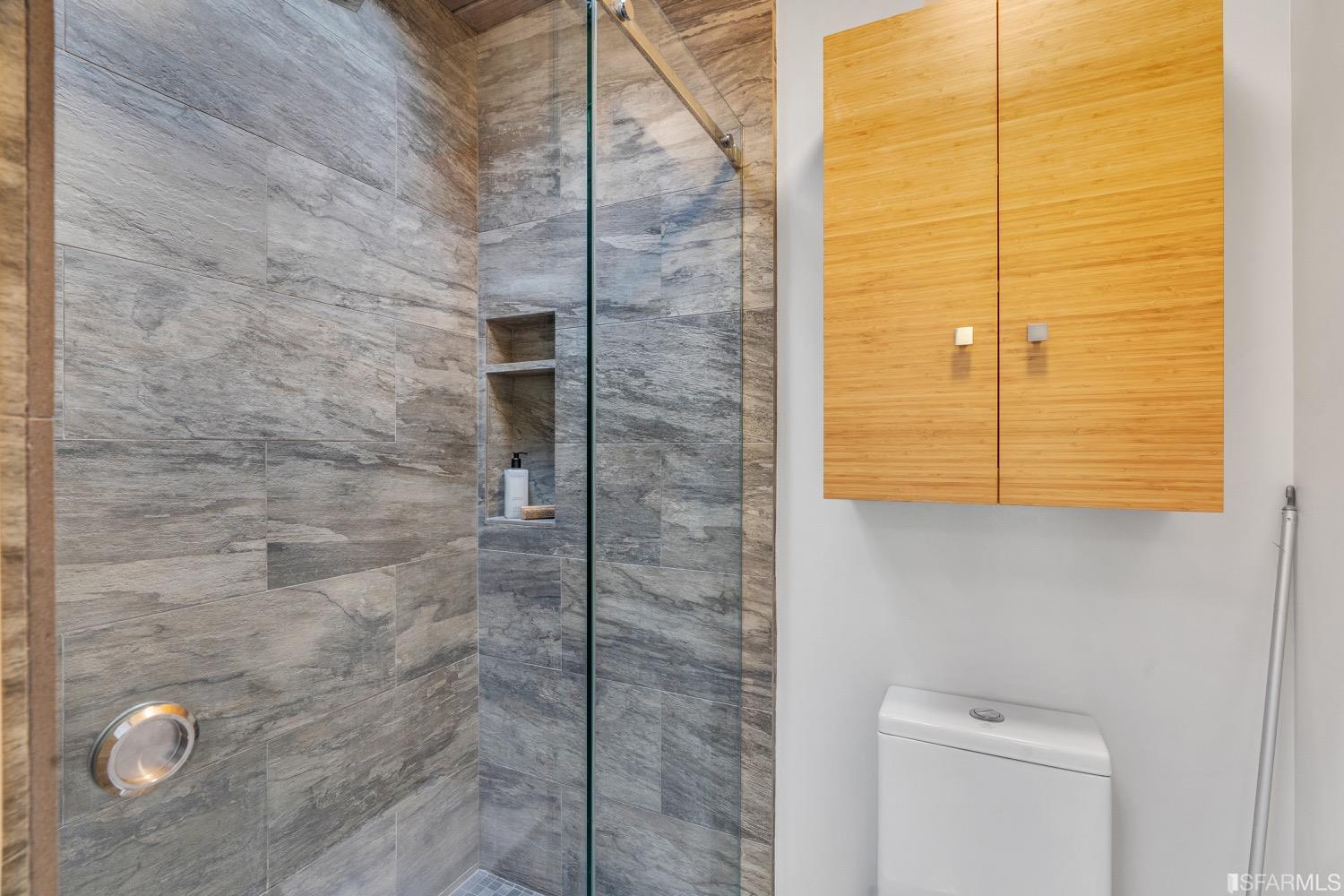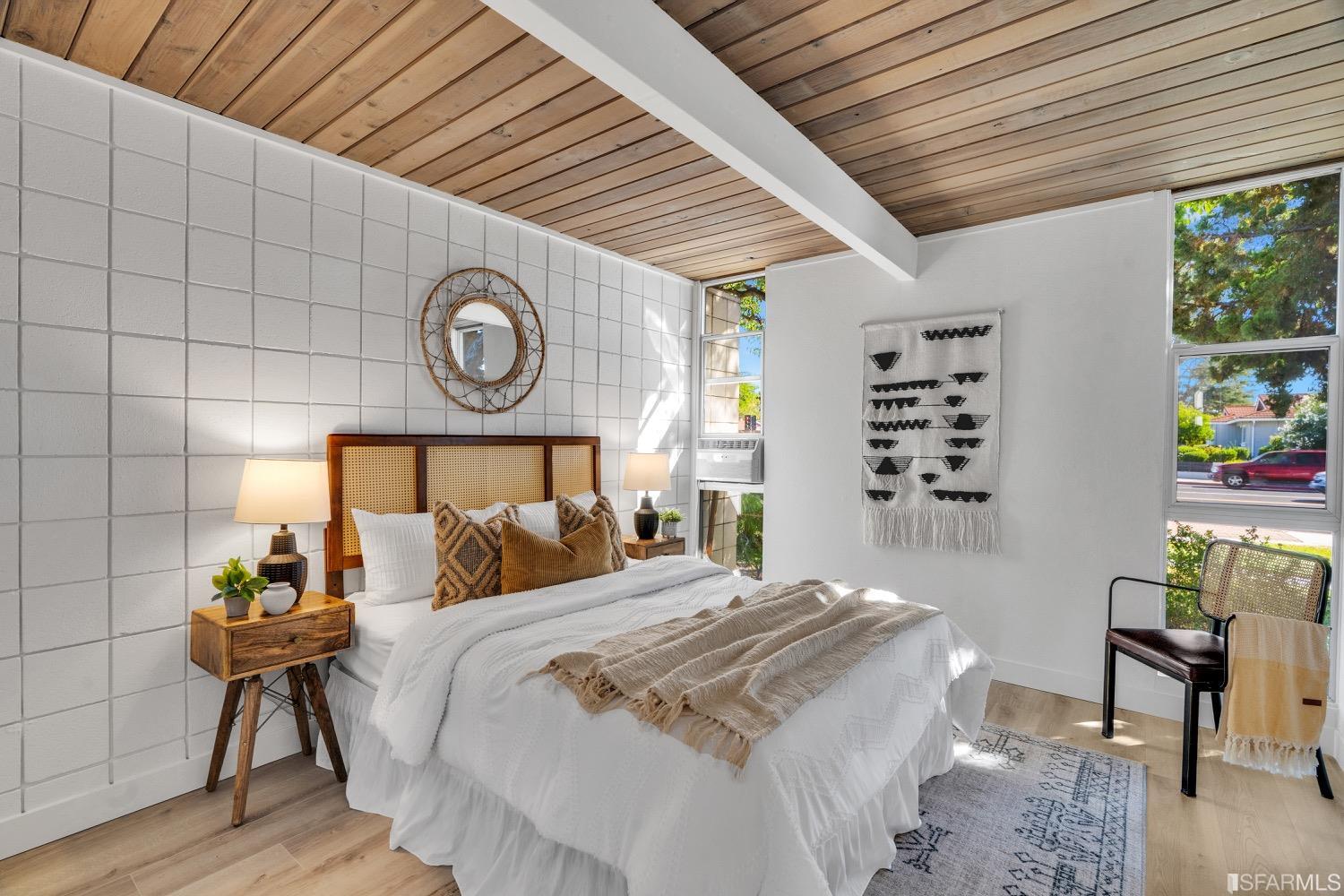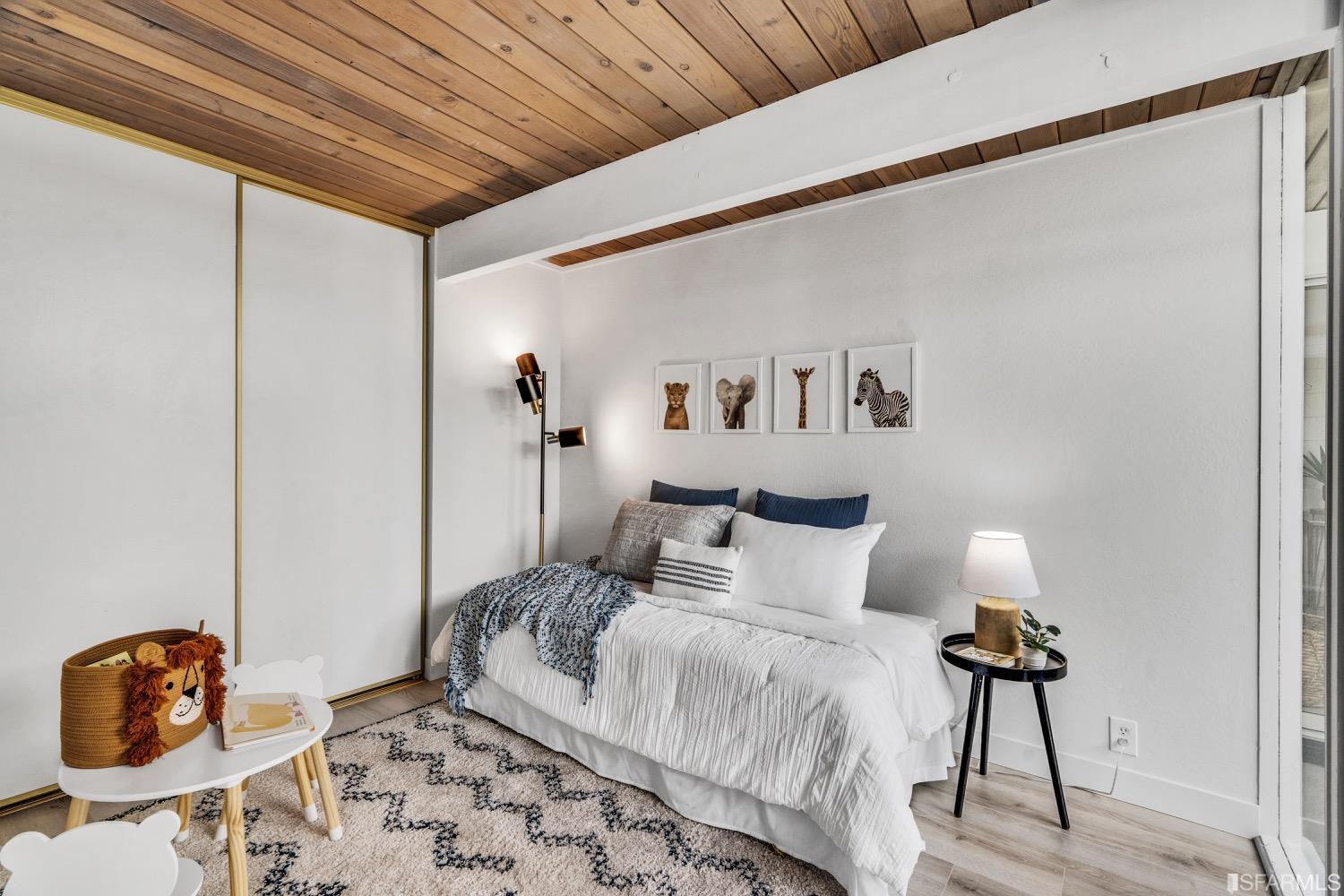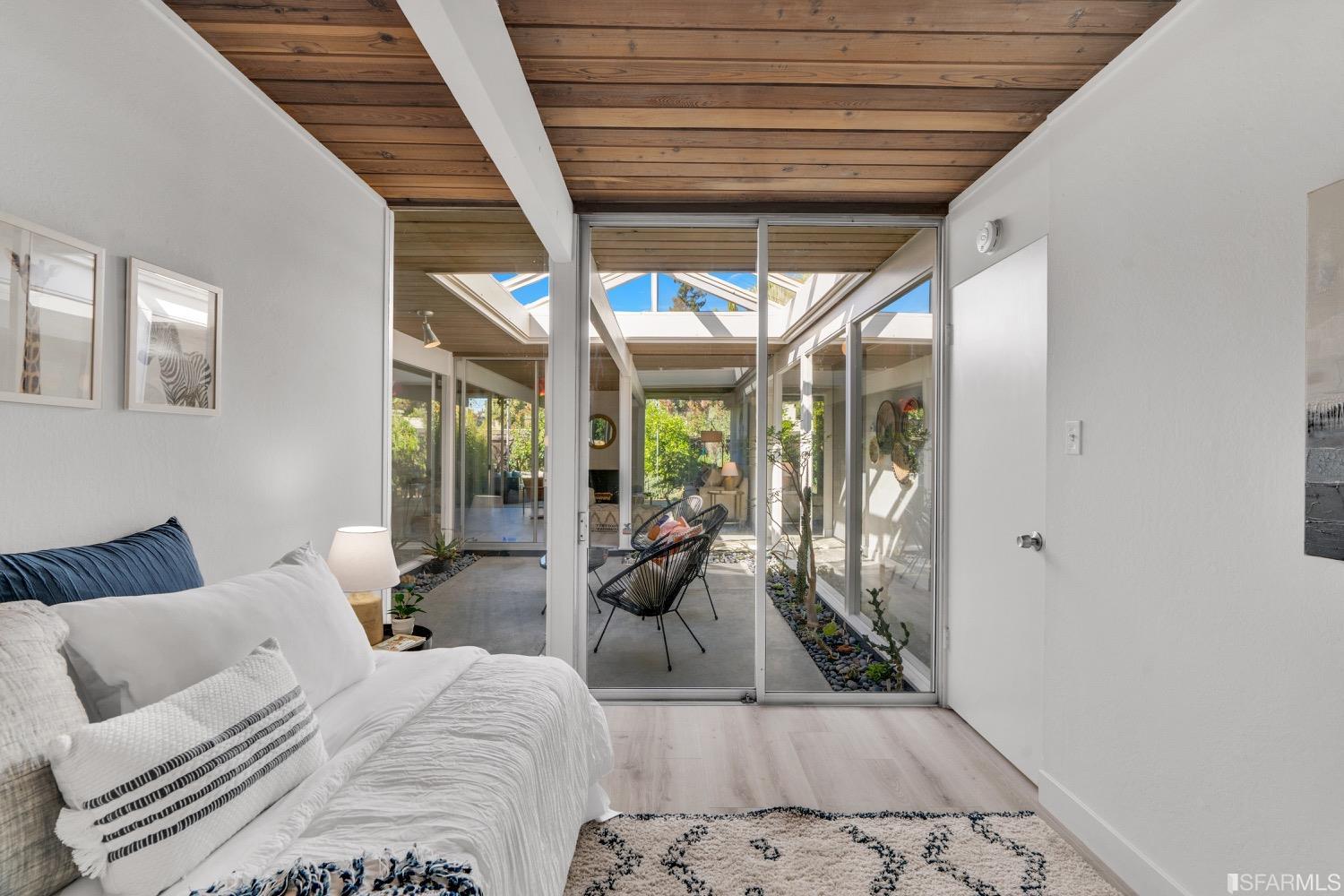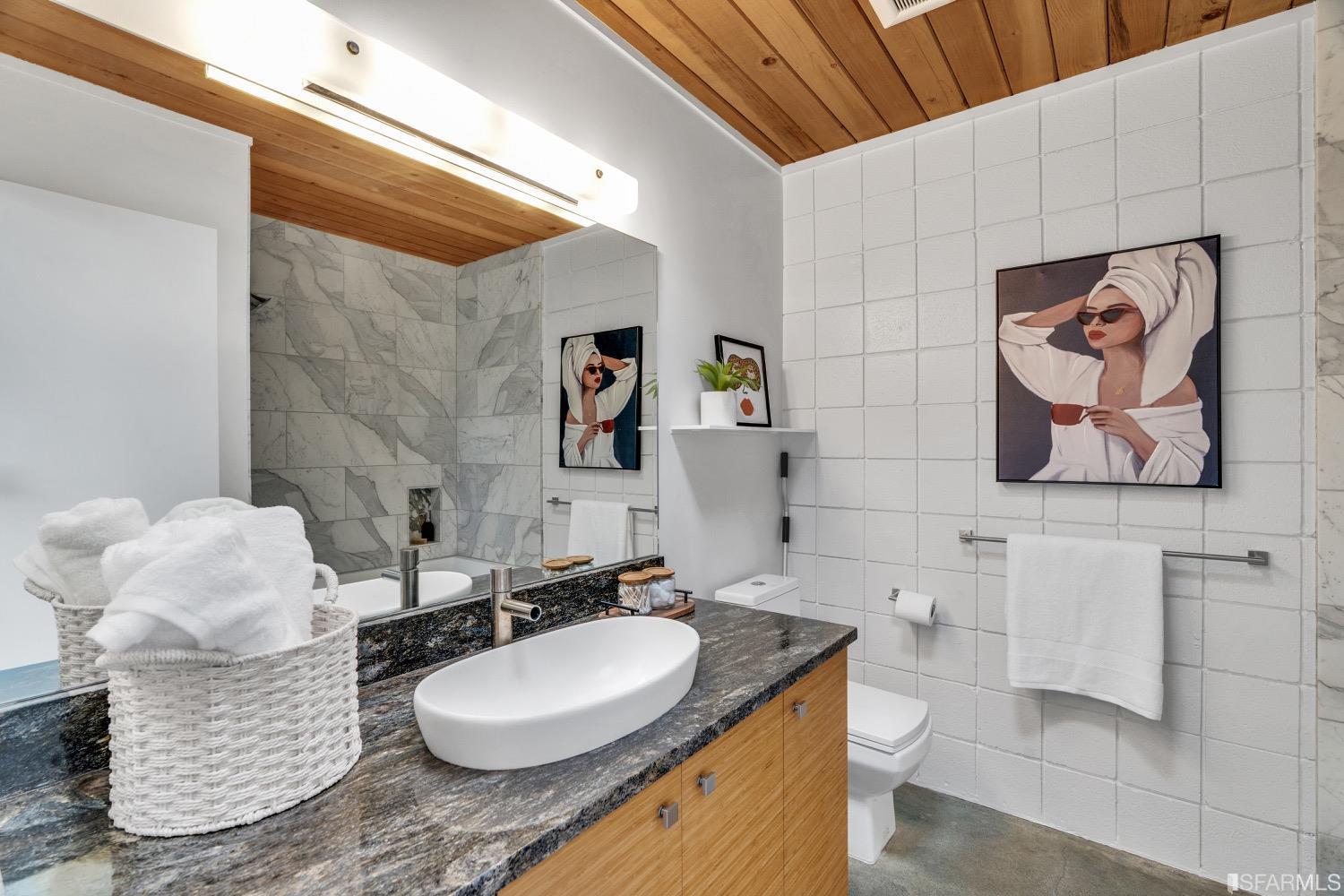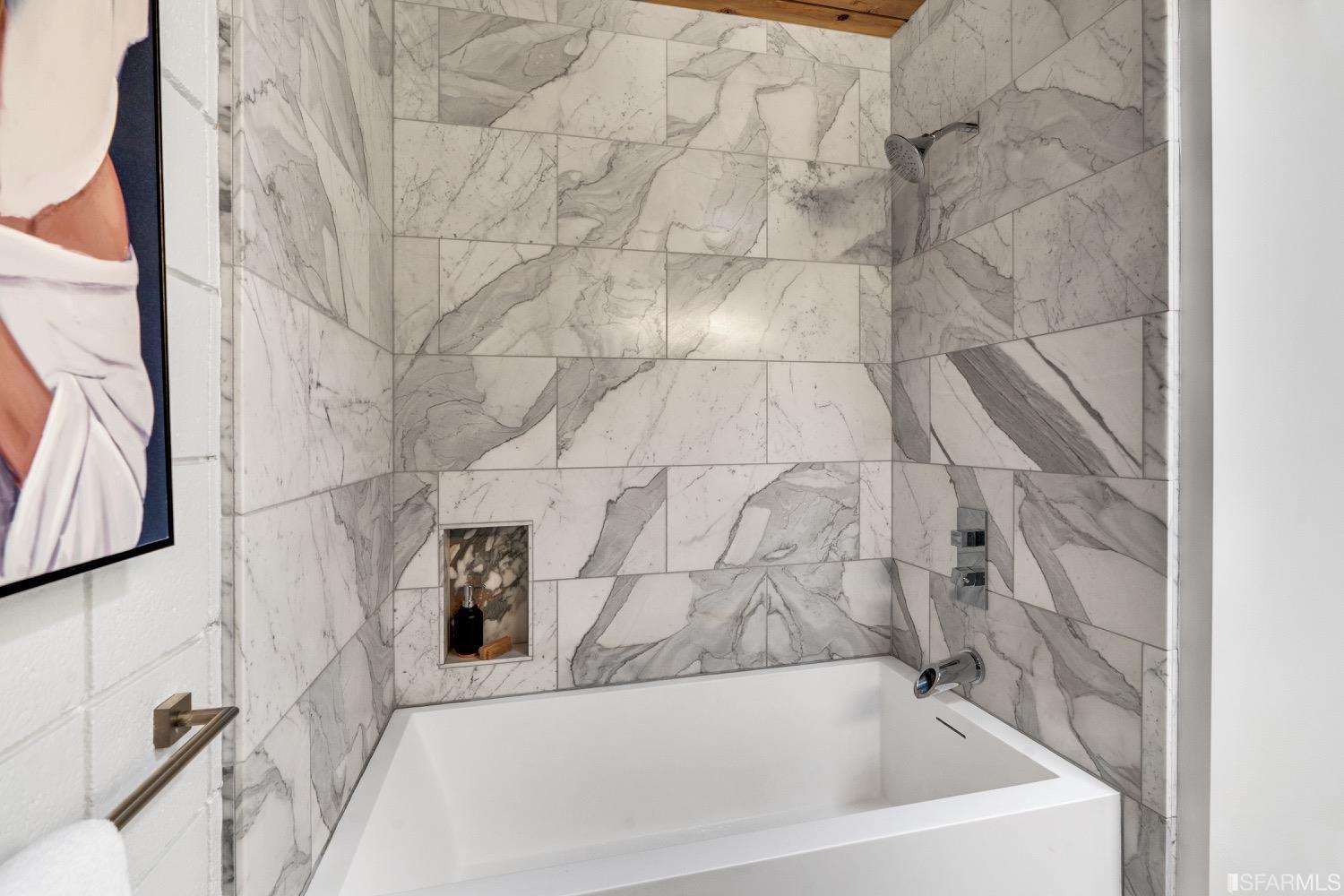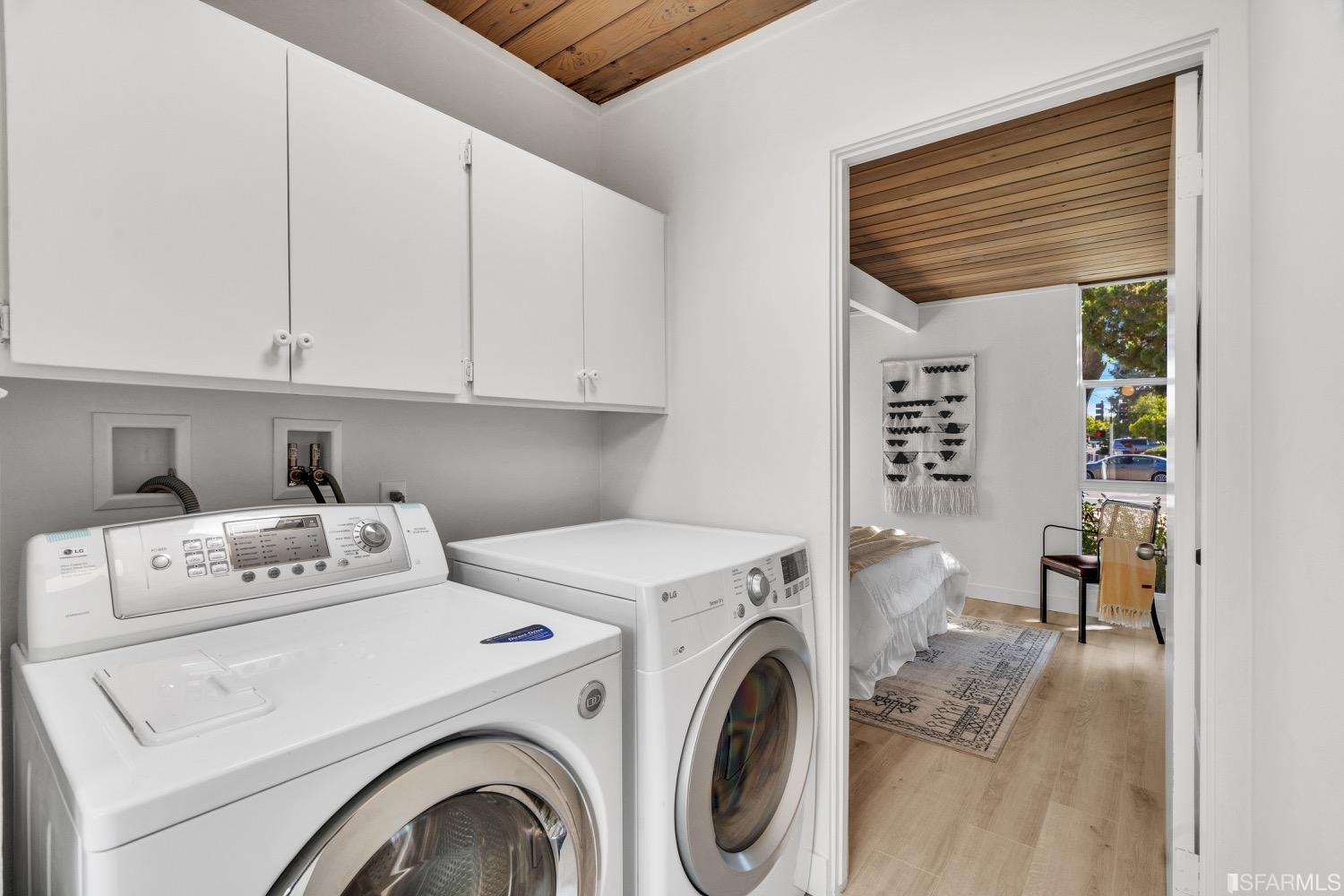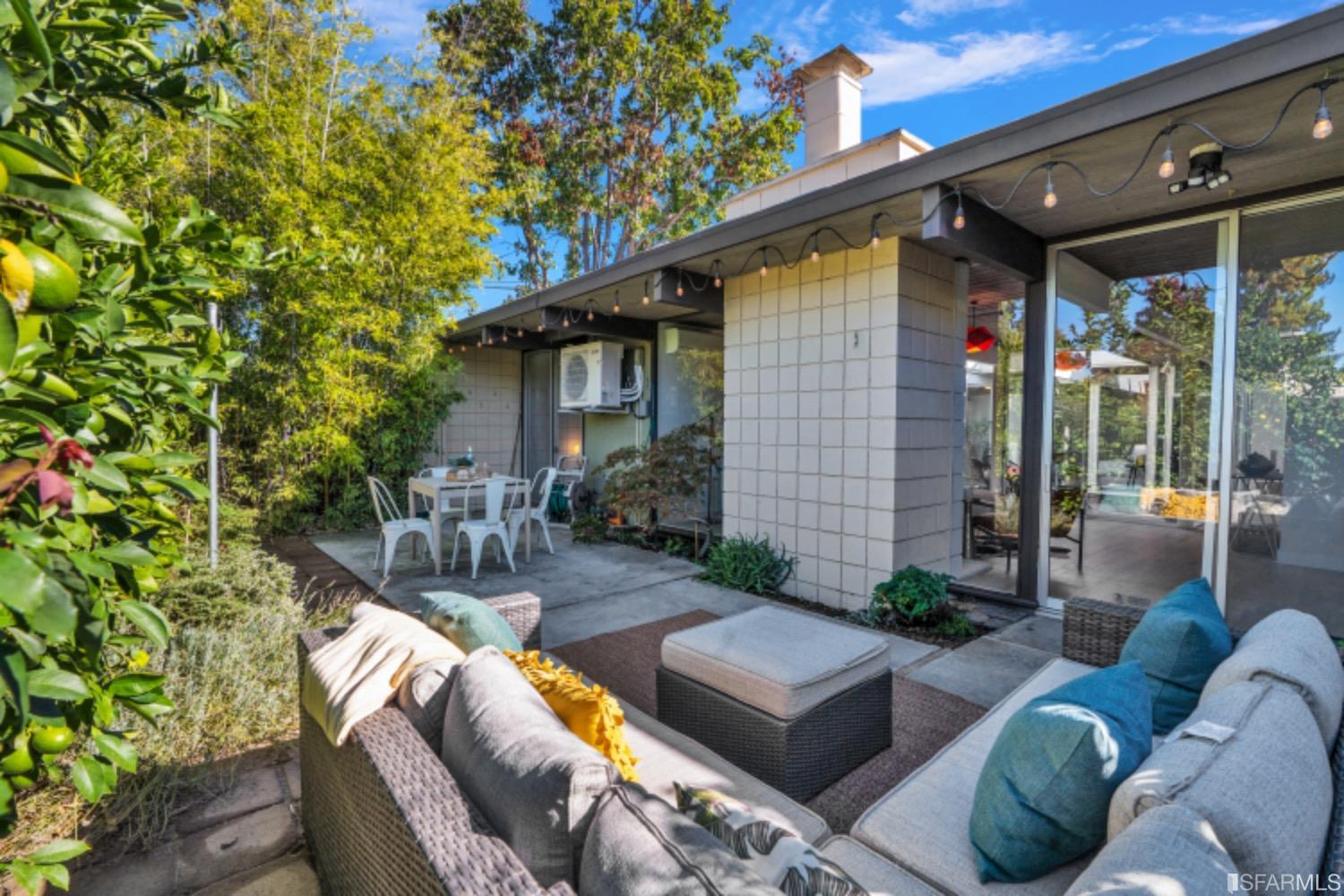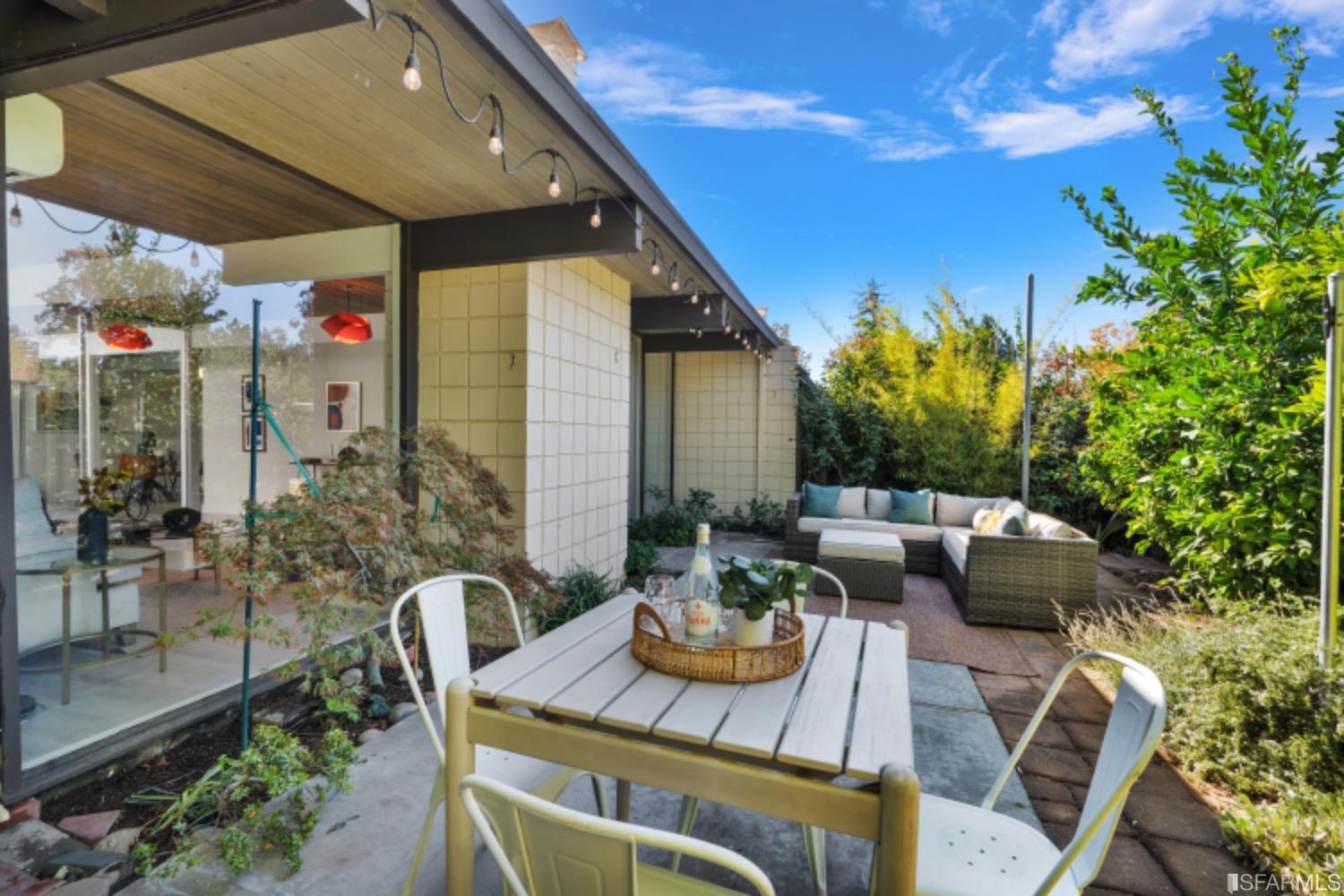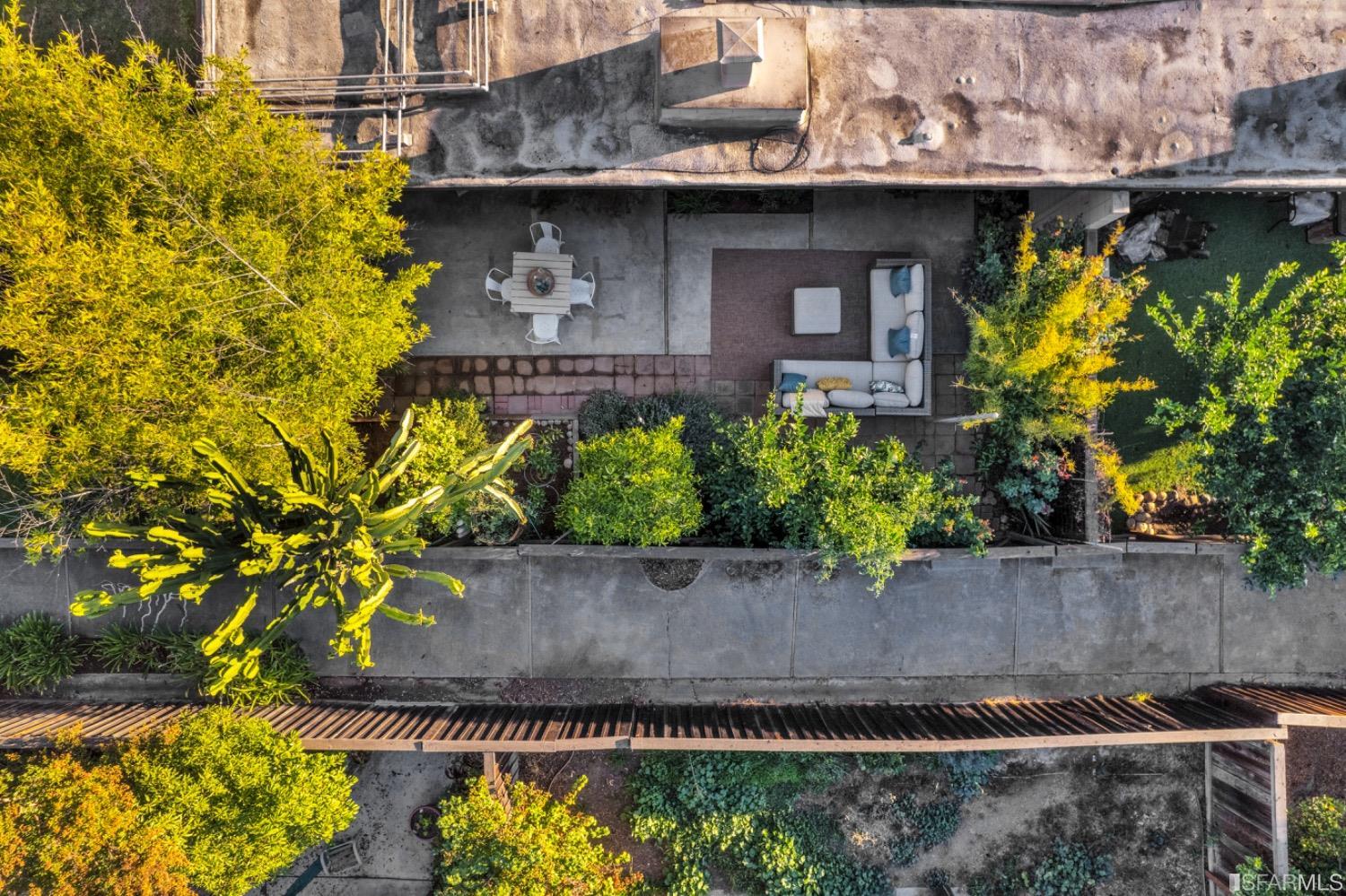 Details:
Lot Sq Feet:
4,129
Fireplaces:
1
HOA?
Yes
Bank Owned?
No
Status:
Pending
Remarks:
Rare Single Story EICHLER - Atrium Model/ End unit. First time on the market in 24 years. Enter into a light filled formal covered atrium with (polished concrete floors), ideal for entertainment and so much more (*250sf added to interior area square footage). Remodeled kitchen with marble countertops, original restored cabinets, lighting and finishes to give it that Mid-Century Modern feel. Living room with floor to ceiling windows looking into bright atrium on one end and large rear yard on the other end, with new laminate flooring throughout. Both bathrooms tastefully updated in 2016. Natural wood ceilings & open beams throughout this beautiful home makes it feel like a single family home. Interior W/D area. Low water/maintenance yard with all varietals of succulents, citrus & plants. Lots of closets & storage space + 2 storage spaces in carport. Upgraded & updated electric panel & plumbing and new water heater.* HOA fee inclds: water, erthqke ins & cable TV & High Speed Int -offer date 10/12 by 5:00 PM.
There are currently no open houses for this property. Please contact
Arezou Shadabadi
to schedule an appointment.