<![CDATA[ var dwellicious_data = { "address": "731 Newhall Road ", "city": "HILLSBOROUGH", "state": "CA", "zip": "94010", "zip4": "", "area": "", "subdivision": "", "county": "", "price": "6950000", "beds": "5", "baths": "4", "sqft": "3940", "lotsize": "17400", "yearbuilt": "1945-01-01", "proptype": "Residential", "mlsnum": "ML81907434", "active": false, "remarks": "Ultimate Walk-Centric Lower North Hillsborough! Only 0.8 mile from your door to Philz Coffee! Steeped in the influence of East Coast architect Robert A.M. Stern, this custom remodel boasts a rare no-traffic street walking distance to downtown. Totally Down to the Studs," remodel/expansion in the 2000s of high-end bespoke quality. Barrel-vaulted Foyer of 17 ft. ceilings. Rich moldings, built-ins & wainscot are a tribute to East Coast chic. Premium rift & quartered wide plank floors, quality Marvin windows & doors, Wolf, Sub-Zero. 5 beds, 4.5 baths, plus Office, plus Playroom. Main level guest suite perfect for grandparents. HUGE 30 ft. wide Family Room opens to terraces, saltwater Spa with motorized cover, Firepit, Flat Lawn, & deluxe SPORT COURT! Only 1 mile to North Elementary, Crocker Middle, Burlingame High! Sensational value for a large family retreat with flat lot and close to everything!", "photos": [ { "displayorder": 0, "url": "https://mlslmedia.azureedge.net/property/MLSL/81907434/0212d71f7e654d77895c9a57d7aa7dfc/2/1", "caption": "" }, "displayorder": 1, "url": "https://mlslmedia.azureedge.net/property/MLSL/81907434/0212d71f7e654d77895c9a57d7aa7dfc/2/2", "caption": "" }, "displayorder": 2, "url": "https://mlslmedia.azureedge.net/property/MLSL/81907434/0212d71f7e654d77895c9a57d7aa7dfc/2/3", "caption": "" }, "displayorder": 3, "url": "https://mlslmedia.azureedge.net/property/MLSL/81907434/0212d71f7e654d77895c9a57d7aa7dfc/2/4", "caption": "" }, "displayorder": 4, "url": "https://mlslmedia.azureedge.net/property/MLSL/81907434/0212d71f7e654d77895c9a57d7aa7dfc/2/5", "caption": "" }, "displayorder": 5, "url": "https://mlslmedia.azureedge.net/property/MLSL/81907434/0212d71f7e654d77895c9a57d7aa7dfc/2/6", "caption": "" }, "displayorder": 6, "url": "https://mlslmedia.azureedge.net/property/MLSL/81907434/0212d71f7e654d77895c9a57d7aa7dfc/2/7", "caption": "" }, "displayorder": 7, "url": "https://mlslmedia.azureedge.net/property/MLSL/81907434/0212d71f7e654d77895c9a57d7aa7dfc/2/8", "caption": "" }, "displayorder": 8, "url": "https://mlslmedia.azureedge.net/property/MLSL/81907434/0212d71f7e654d77895c9a57d7aa7dfc/2/9", "caption": "" }, "displayorder": 9, "url": "https://mlslmedia.azureedge.net/property/MLSL/81907434/0212d71f7e654d77895c9a57d7aa7dfc/2/10", "caption": "" }, "displayorder": 10, "url": "https://mlslmedia.azureedge.net/property/MLSL/81907434/0212d71f7e654d77895c9a57d7aa7dfc/2/11", "caption": "" }, "displayorder": 11, "url": "https://mlslmedia.azureedge.net/property/MLSL/81907434/0212d71f7e654d77895c9a57d7aa7dfc/2/12", "caption": "" }, "displayorder": 12, "url": "https://mlslmedia.azureedge.net/property/MLSL/81907434/0212d71f7e654d77895c9a57d7aa7dfc/2/13", "caption": "" }, "displayorder": 13, "url": "https://mlslmedia.azureedge.net/property/MLSL/81907434/0212d71f7e654d77895c9a57d7aa7dfc/2/14", "caption": "" }, "displayorder": 14, "url": "https://mlslmedia.azureedge.net/property/MLSL/81907434/0212d71f7e654d77895c9a57d7aa7dfc/2/15", "caption": "" }, "displayorder": 15, "url": "https://mlslmedia.azureedge.net/property/MLSL/81907434/0212d71f7e654d77895c9a57d7aa7dfc/2/16", "caption": "" }, "displayorder": 16, "url": "https://mlslmedia.azureedge.net/property/MLSL/81907434/0212d71f7e654d77895c9a57d7aa7dfc/2/17", "caption": "" }, "displayorder": 17, "url": "https://mlslmedia.azureedge.net/property/MLSL/81907434/0212d71f7e654d77895c9a57d7aa7dfc/2/18", "caption": "" }, "displayorder": 18, "url": "https://mlslmedia.azureedge.net/property/MLSL/81907434/0212d71f7e654d77895c9a57d7aa7dfc/2/19", "caption": "" }, "displayorder": 19, "url": "https://mlslmedia.azureedge.net/property/MLSL/81907434/0212d71f7e654d77895c9a57d7aa7dfc/2/20", "caption": "" }, "displayorder": 20, "url": "https://mlslmedia.azureedge.net/property/MLSL/81907434/0212d71f7e654d77895c9a57d7aa7dfc/2/21", "caption": "" }, "displayorder": 21, "url": "https://mlslmedia.azureedge.net/property/MLSL/81907434/0212d71f7e654d77895c9a57d7aa7dfc/2/22", "caption": "" }, "displayorder": 22, "url": "https://mlslmedia.azureedge.net/property/MLSL/81907434/0212d71f7e654d77895c9a57d7aa7dfc/2/23", "caption": "" }, "displayorder": 23, "url": "https://mlslmedia.azureedge.net/property/MLSL/81907434/0212d71f7e654d77895c9a57d7aa7dfc/2/24", "caption": "" }, "displayorder": 24, "url": "https://mlslmedia.azureedge.net/property/MLSL/81907434/0212d71f7e654d77895c9a57d7aa7dfc/2/25", "caption": "" }, "displayorder": 25, "url": "https://mlslmedia.azureedge.net/property/MLSL/81907434/0212d71f7e654d77895c9a57d7aa7dfc/2/26", "caption": "" }, "displayorder": 26, "url": "https://mlslmedia.azureedge.net/property/MLSL/81907434/0212d71f7e654d77895c9a57d7aa7dfc/2/27", "caption": "" }, "displayorder": 27, "url": "https://mlslmedia.azureedge.net/property/MLSL/81907434/0212d71f7e654d77895c9a57d7aa7dfc/2/28", "caption": "" }, "displayorder": 28, "url": "https://mlslmedia.azureedge.net/property/MLSL/81907434/0212d71f7e654d77895c9a57d7aa7dfc/2/29", "caption": "" }, "displayorder": 29, "url": "https://mlslmedia.azureedge.net/property/MLSL/81907434/0212d71f7e654d77895c9a57d7aa7dfc/2/30", "caption": "" }, "displayorder": 30, "url": "https://mlslmedia.azureedge.net/property/MLSL/81907434/0212d71f7e654d77895c9a57d7aa7dfc/2/31", "caption": "" }, "displayorder": 31, "url": "https://mlslmedia.azureedge.net/property/MLSL/81907434/0212d71f7e654d77895c9a57d7aa7dfc/2/32", "caption": "" }, "displayorder": 32, "url": "https://mlslmedia.azureedge.net/property/MLSL/81907434/0212d71f7e654d77895c9a57d7aa7dfc/2/33", "caption": "" }, "displayorder": 33, "url": "https://mlslmedia.azureedge.net/property/MLSL/81907434/0212d71f7e654d77895c9a57d7aa7dfc/2/34", "caption": "" }, "displayorder": 34, "url": "https://mlslmedia.azureedge.net/property/MLSL/81907434/0212d71f7e654d77895c9a57d7aa7dfc/2/35", "caption": "" }, "displayorder": 35, "url": "https://mlslmedia.azureedge.net/property/MLSL/81907434/0212d71f7e654d77895c9a57d7aa7dfc/2/36", "caption": "" }, "displayorder": 36, "url": "https://mlslmedia.azureedge.net/property/MLSL/81907434/0212d71f7e654d77895c9a57d7aa7dfc/2/37", "caption": "" }, "displayorder": 37, "url": "https://mlslmedia.azureedge.net/property/MLSL/81907434/0212d71f7e654d77895c9a57d7aa7dfc/2/38", "caption": "" }, "displayorder": 38, "url": "https://mlslmedia.azureedge.net/property/MLSL/81907434/0212d71f7e654d77895c9a57d7aa7dfc/2/39", "caption": "" }, "displayorder": 39, "url": "https://mlslmedia.azureedge.net/property/MLSL/81907434/0212d71f7e654d77895c9a57d7aa7dfc/2/40", "caption": "" }, "displayorder": 40, "url": "https://mlslmedia.azureedge.net/property/MLSL/81907434/0212d71f7e654d77895c9a57d7aa7dfc/2/41", "caption": "" }, "displayorder": 41, "url": "https://mlslmedia.azureedge.net/property/MLSL/81907434/0212d71f7e654d77895c9a57d7aa7dfc/2/42", "caption": "" }, "displayorder": 42, "url": "https://mlslmedia.azureedge.net/property/MLSL/81907434/0212d71f7e654d77895c9a57d7aa7dfc/2/43", "caption": "" }, "displayorder": 43, "url": "https://mlslmedia.azureedge.net/property/MLSL/81907434/0212d71f7e654d77895c9a57d7aa7dfc/2/44", "caption": "" } ], "agent": { "name": "Geoffrey Nelson", "phone": "650-455-3735", "email": "geoffrey@geoffreynelson.com" }, "broker": { "name": "Coldwell Banker Realty", "phone": "", "email": "" } }; ]]>
731 Newhall Road
HILLSBOROUGH, CA 94010

Click here for map
Residential Home
$6,950,000
3,940 Sq Feet
5 Bedrooms
4 Bathrooms
1 Partial Bath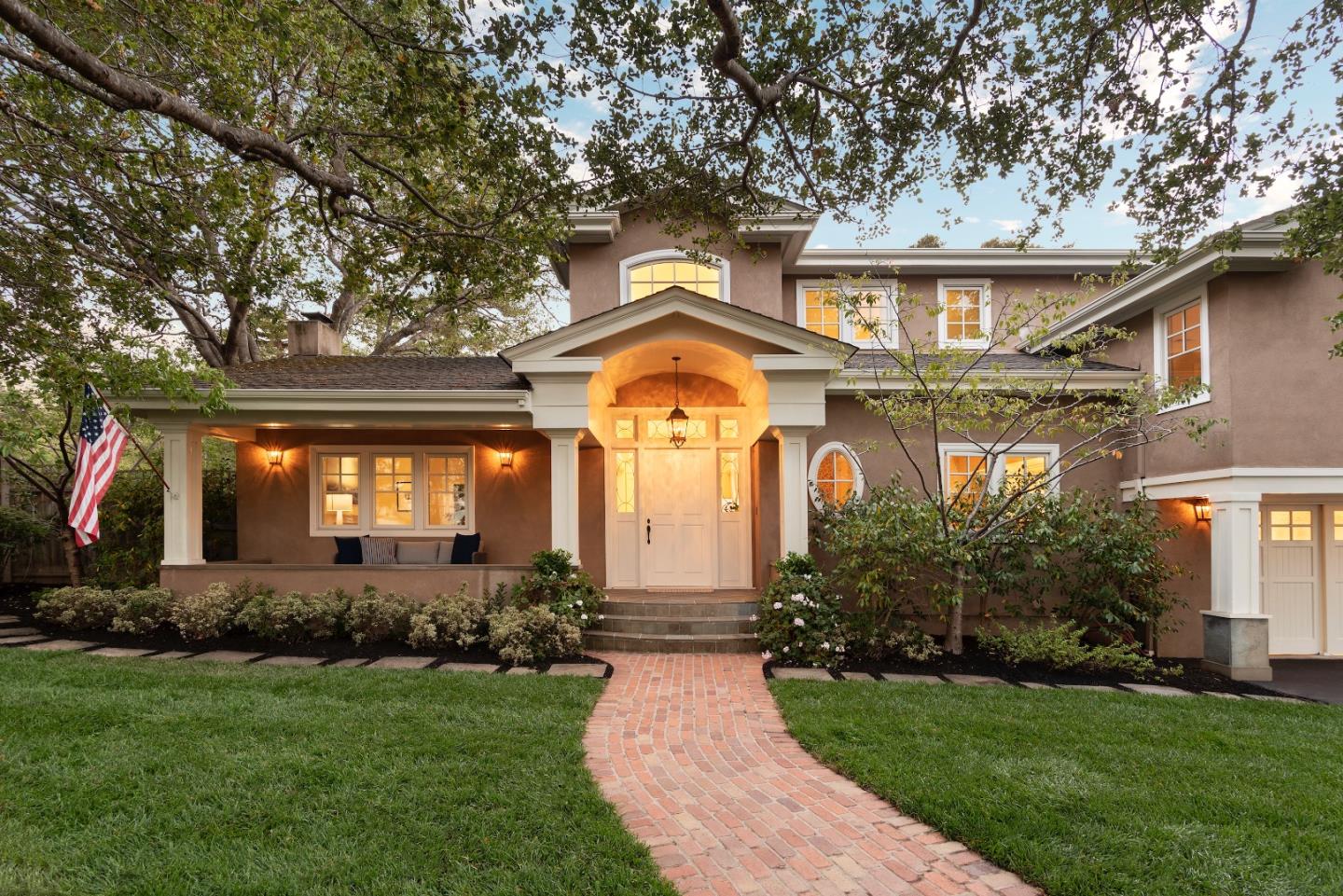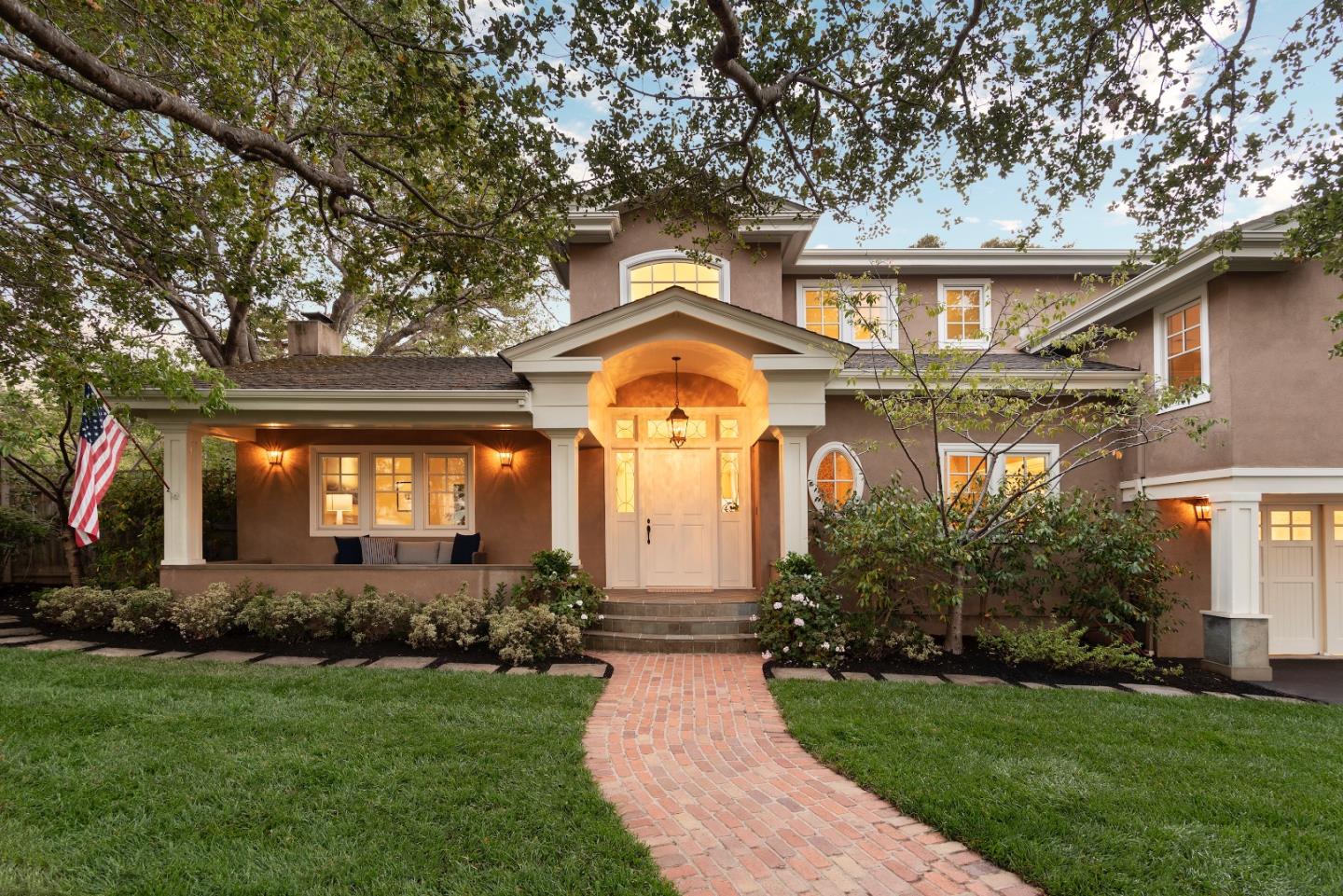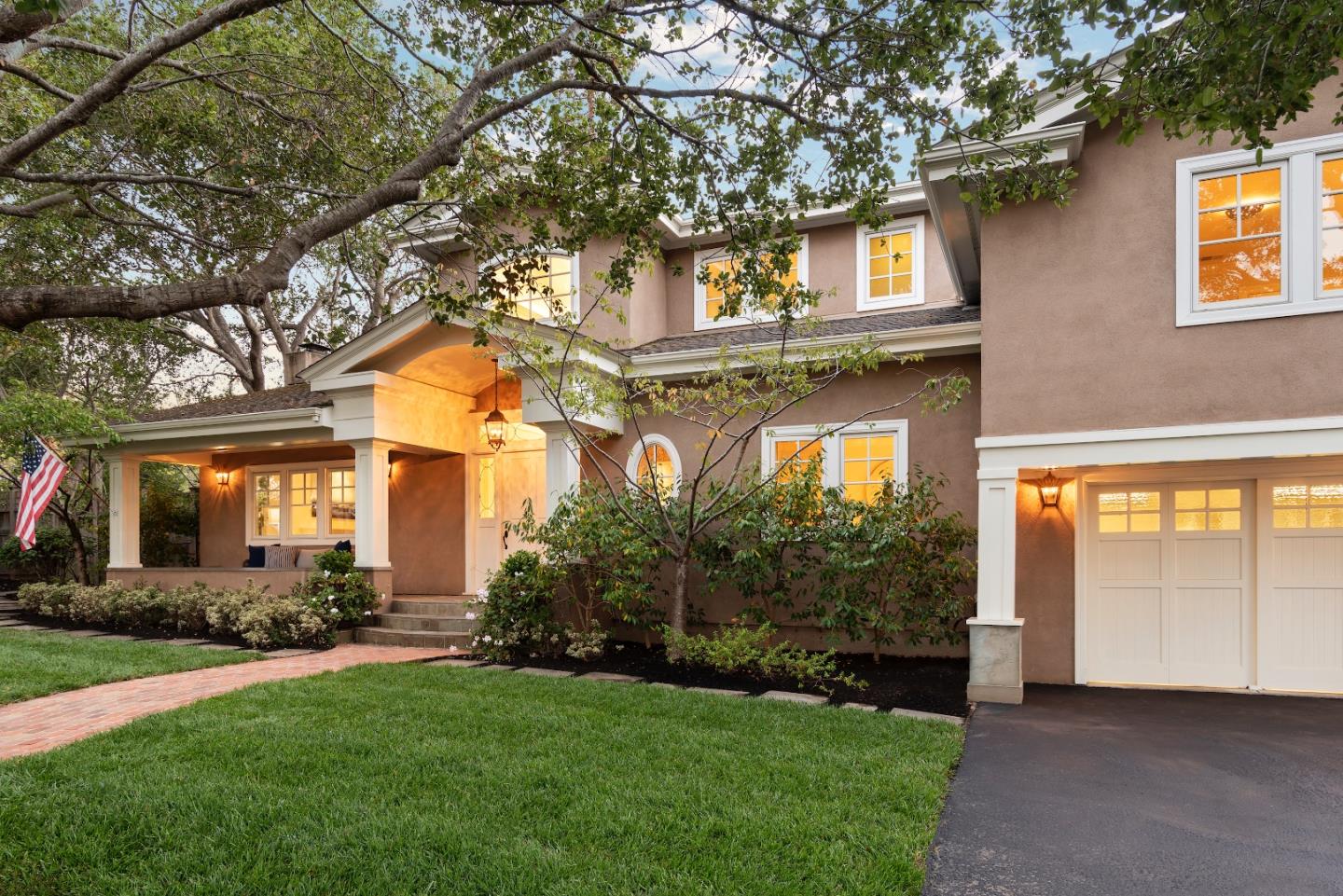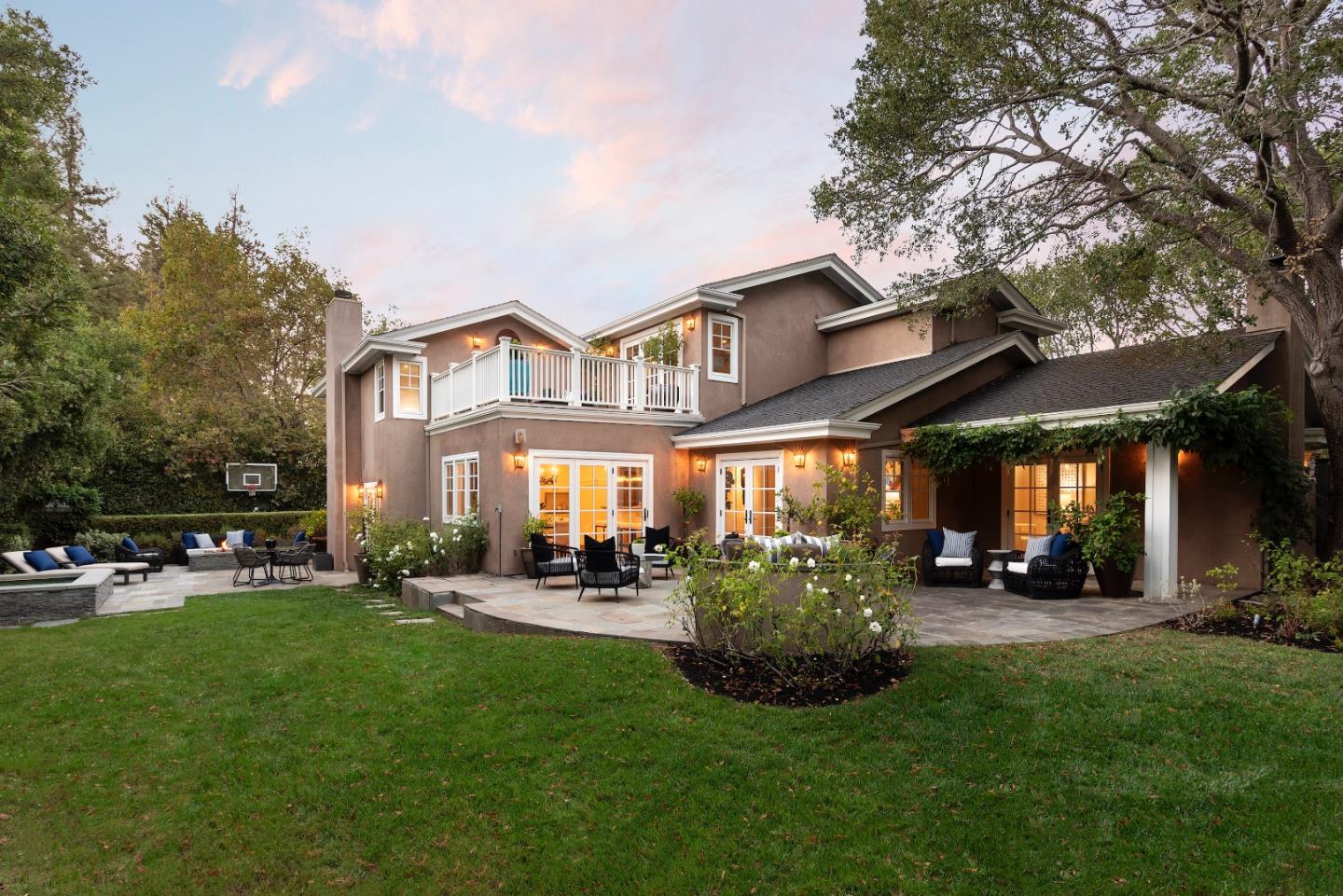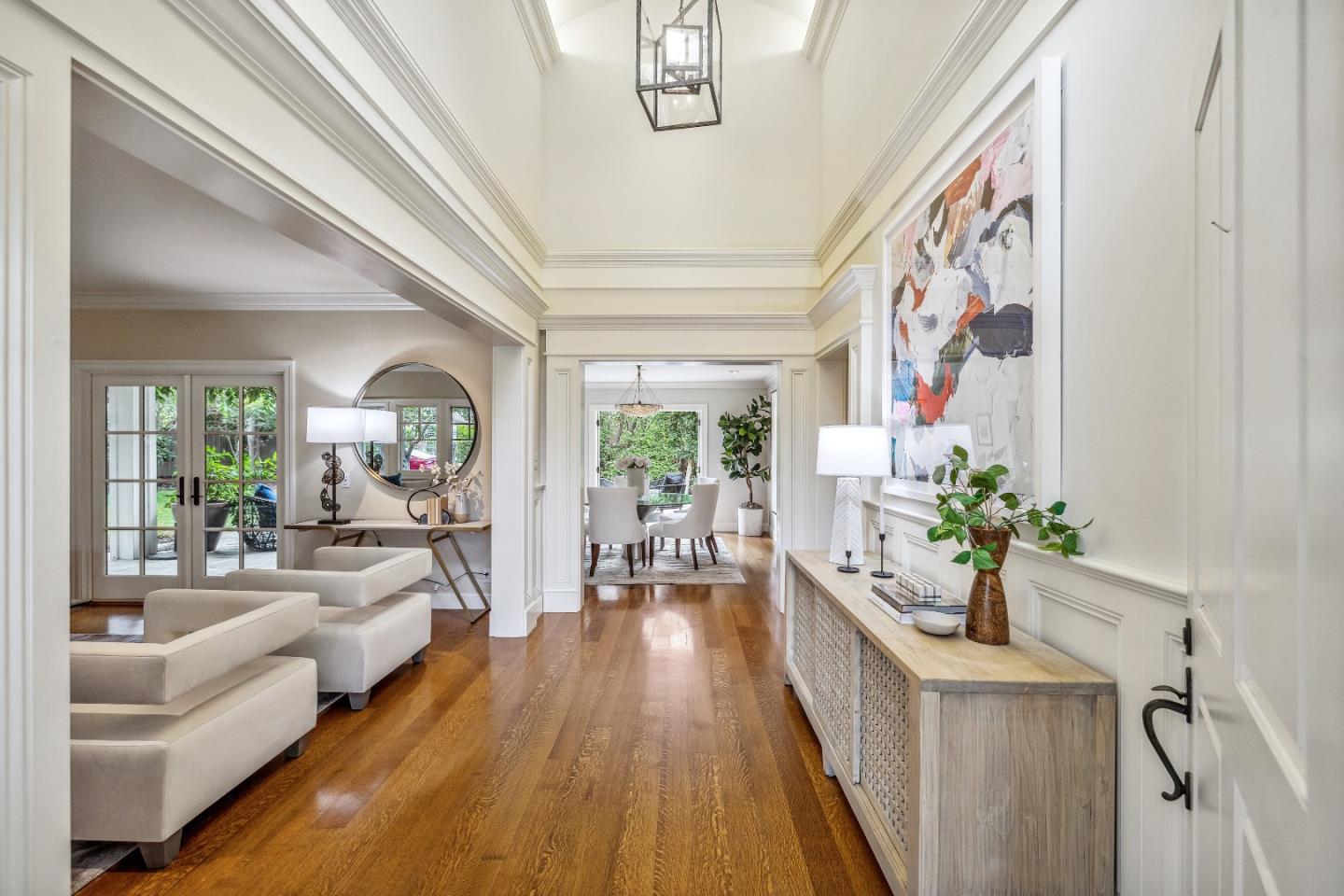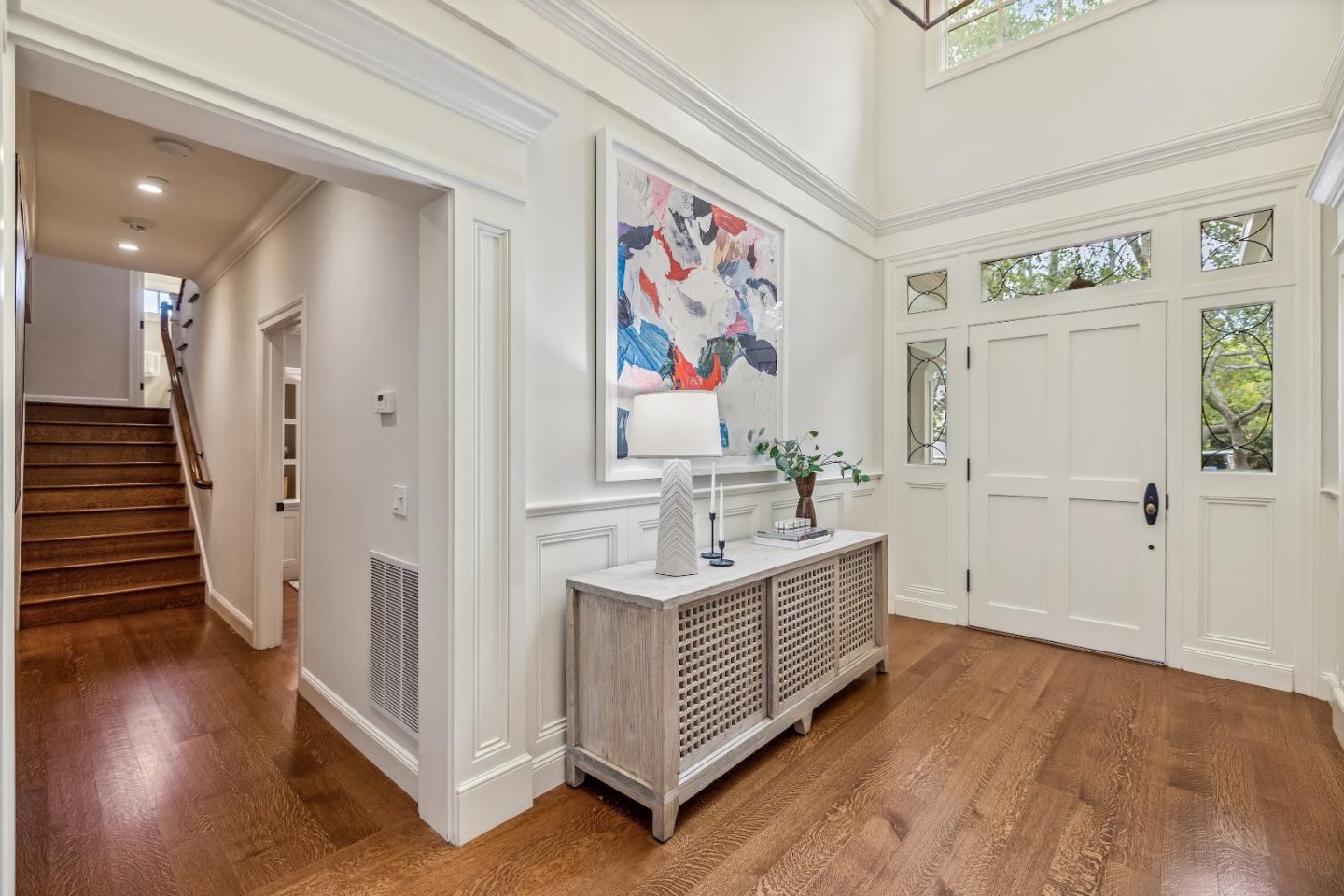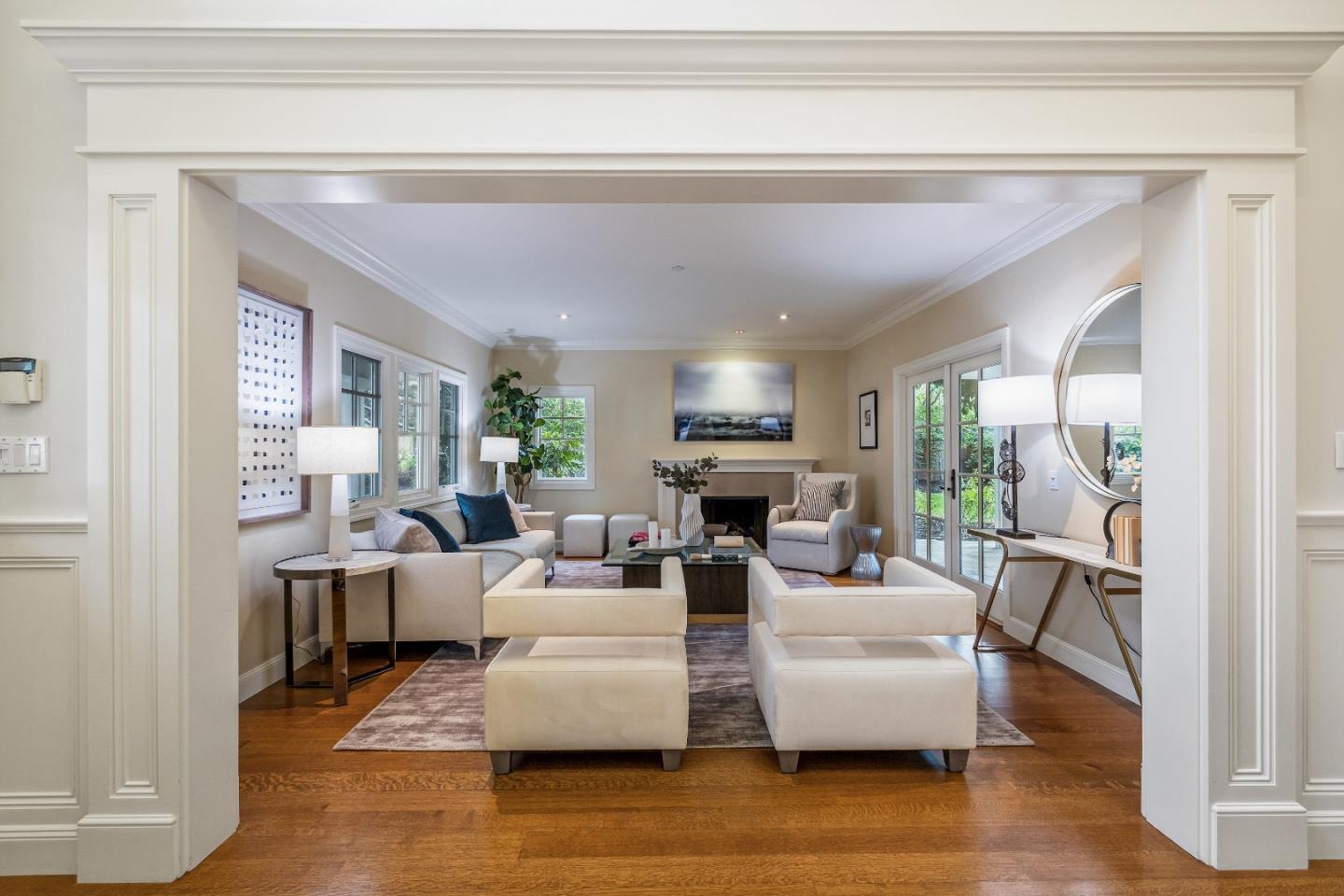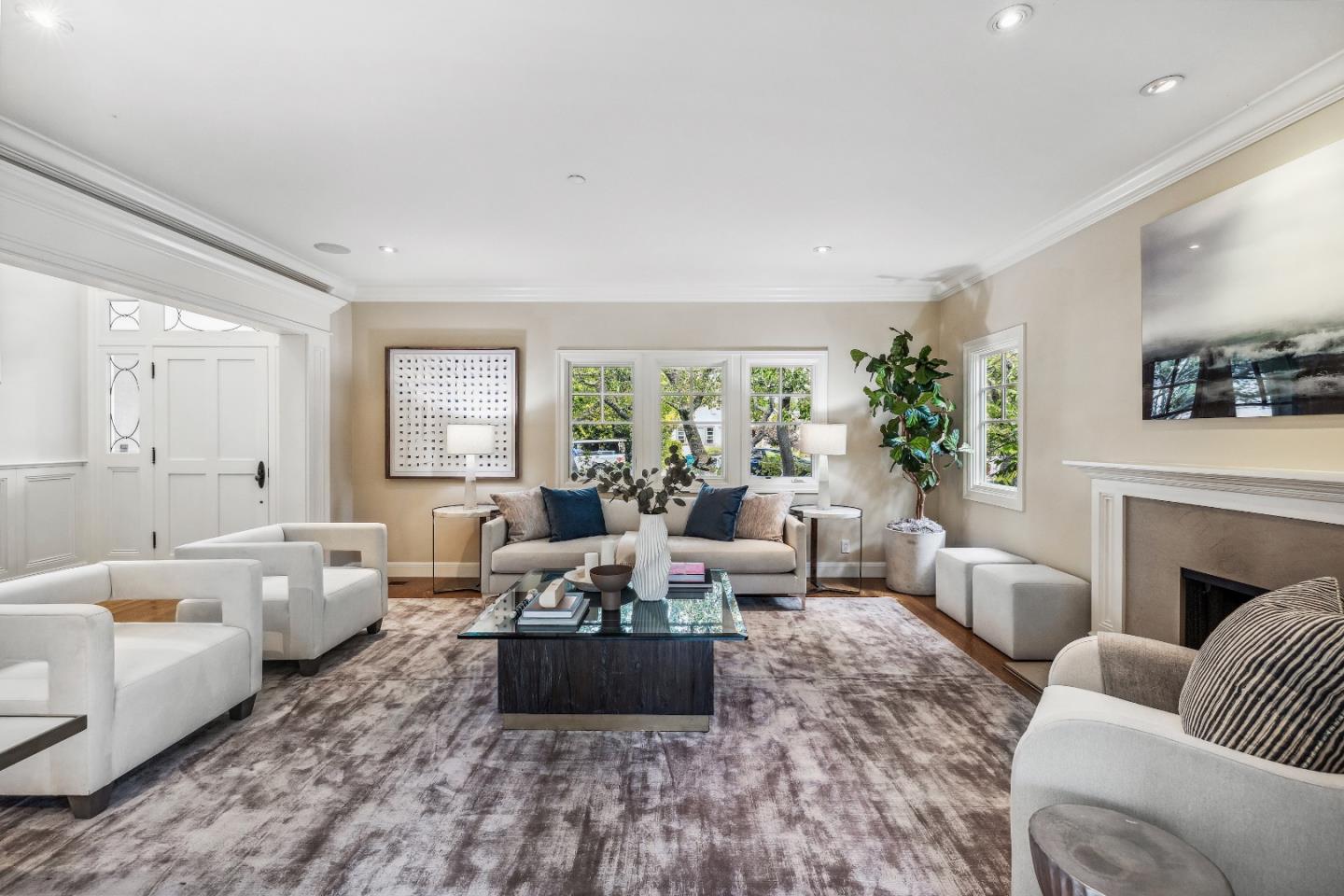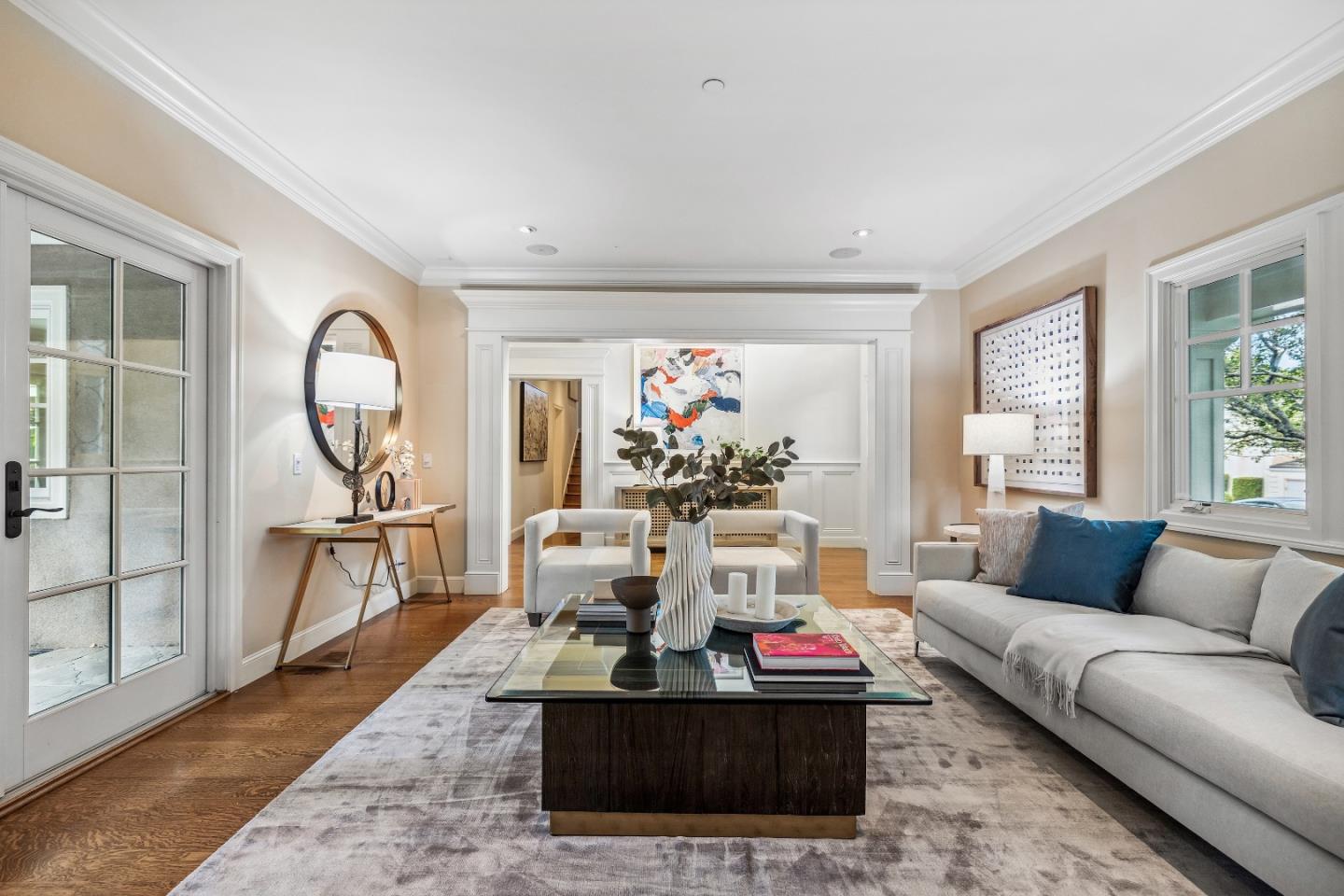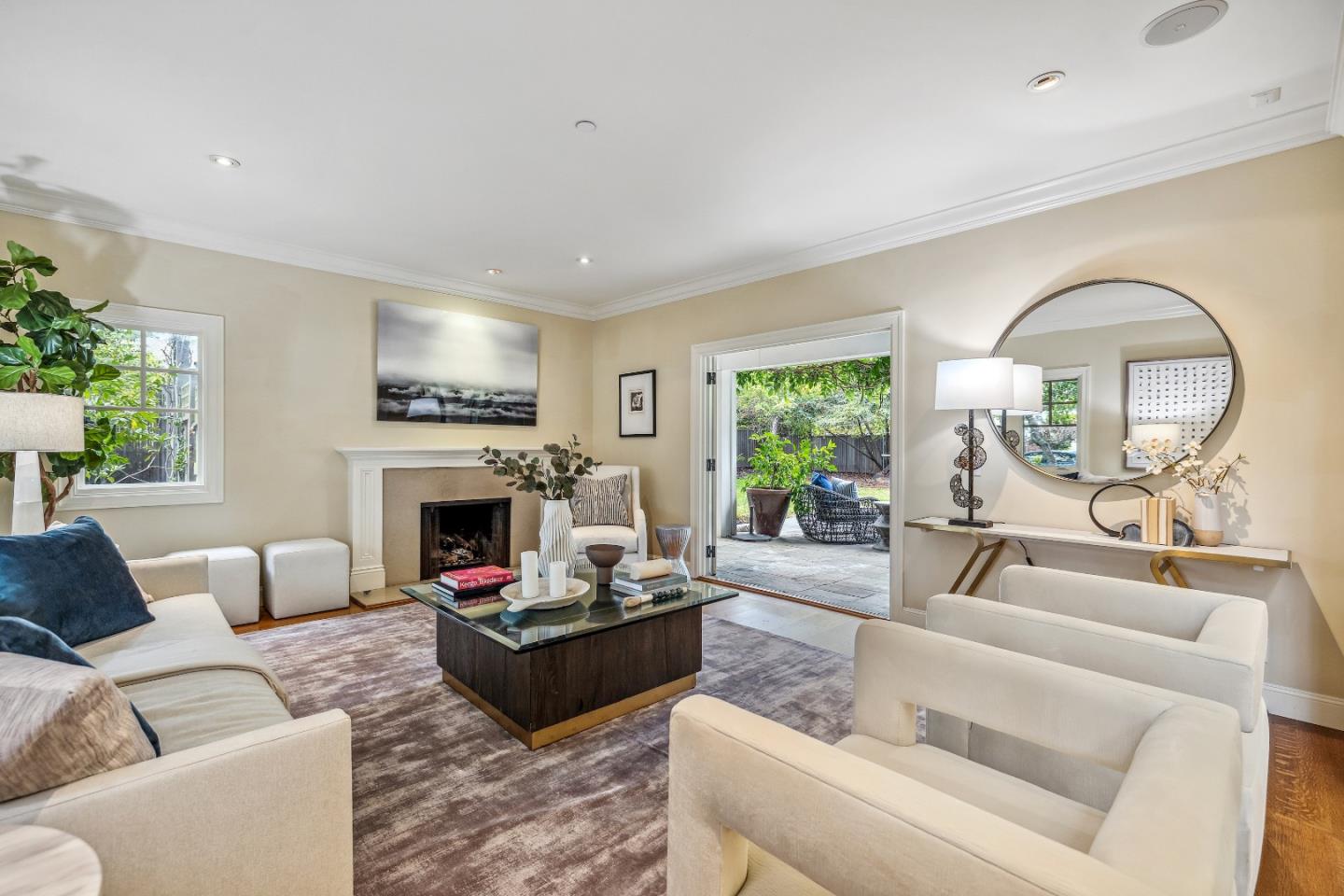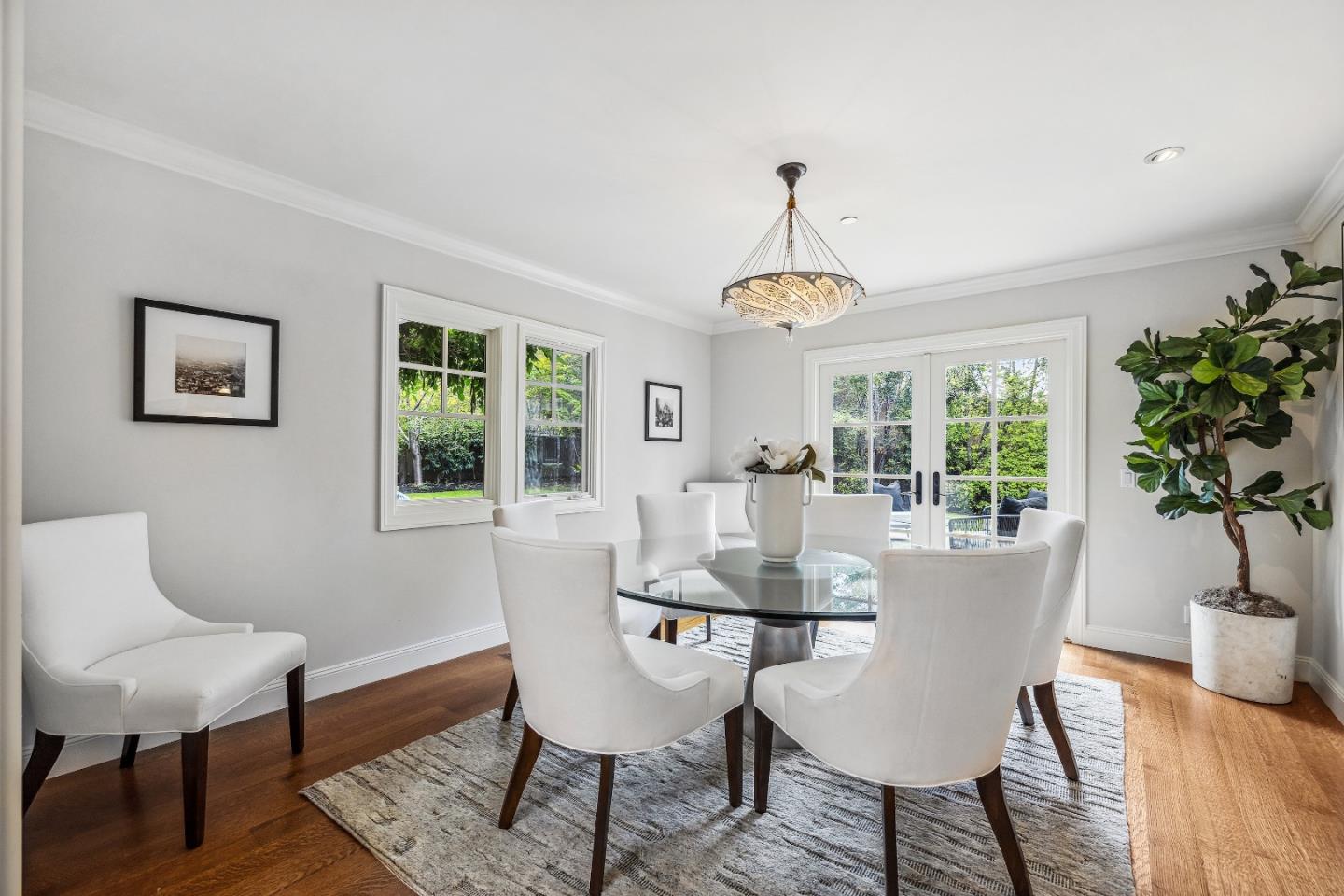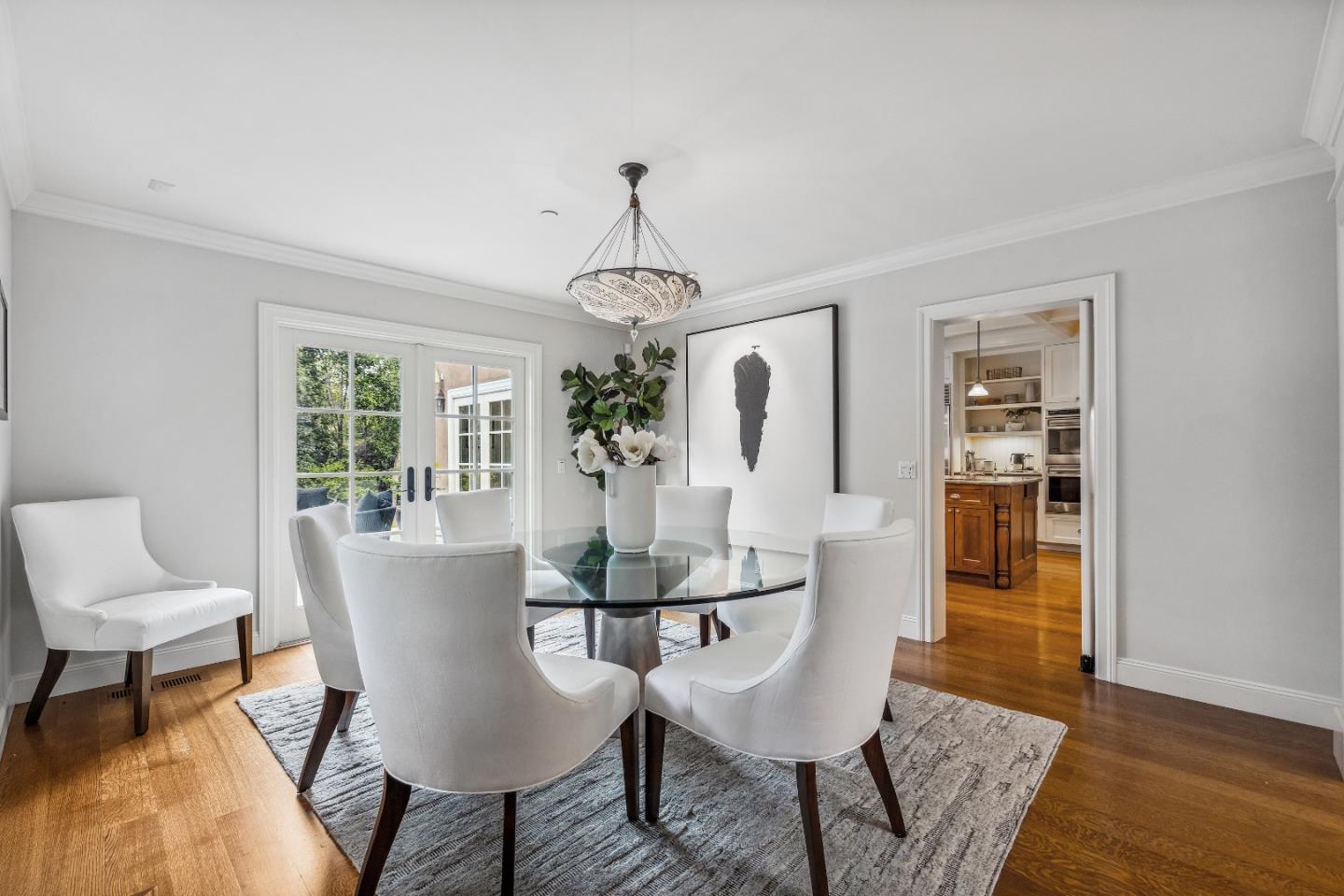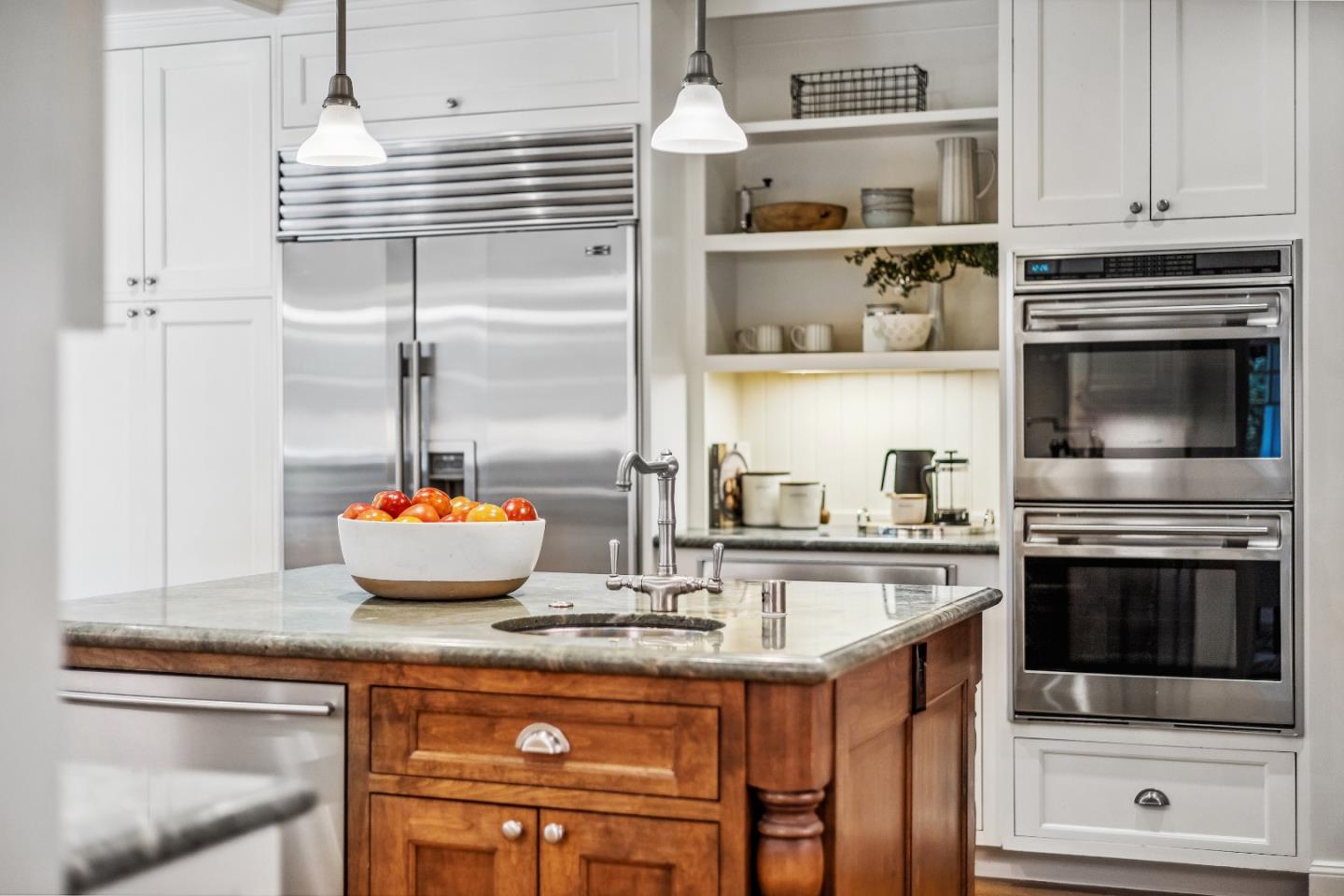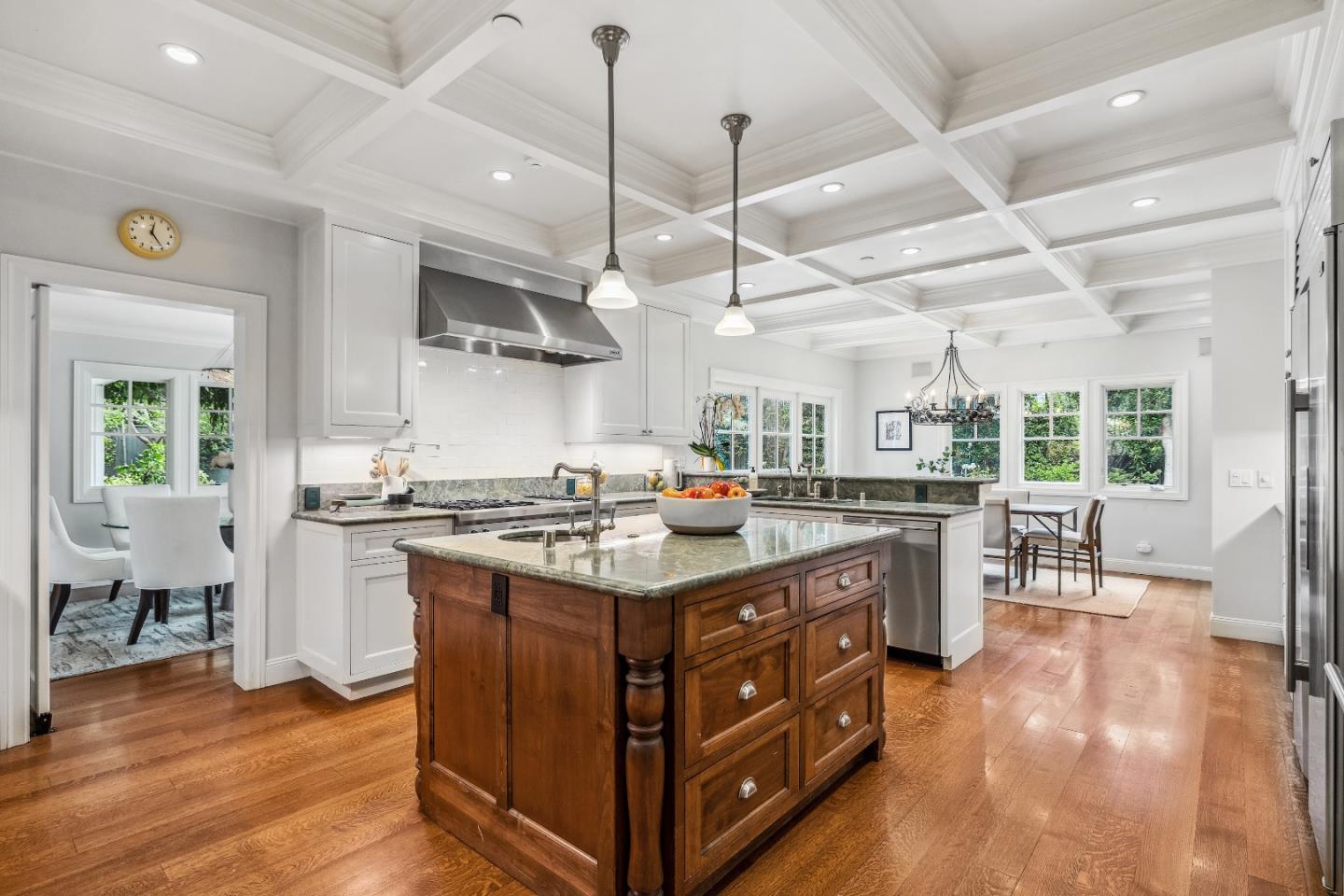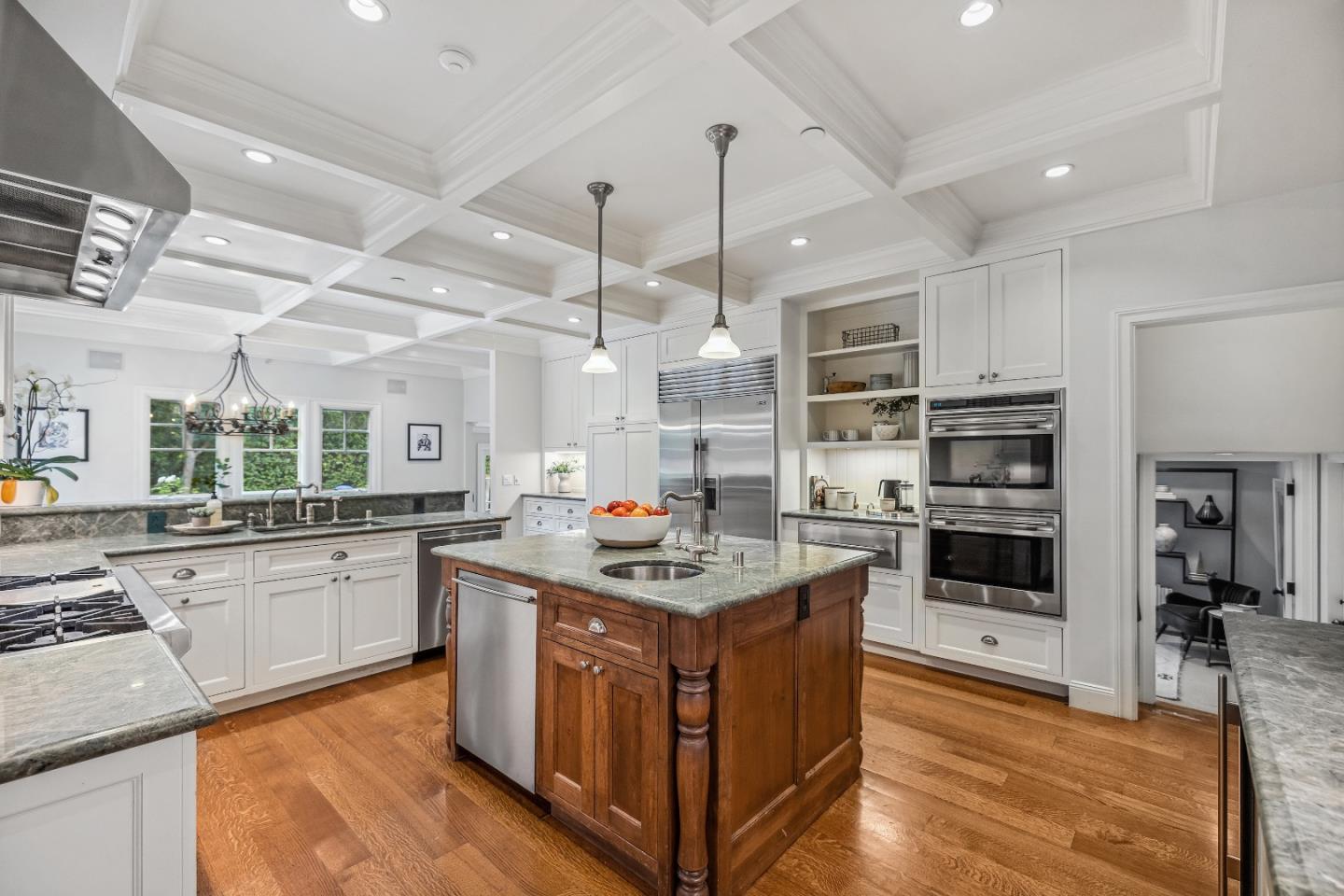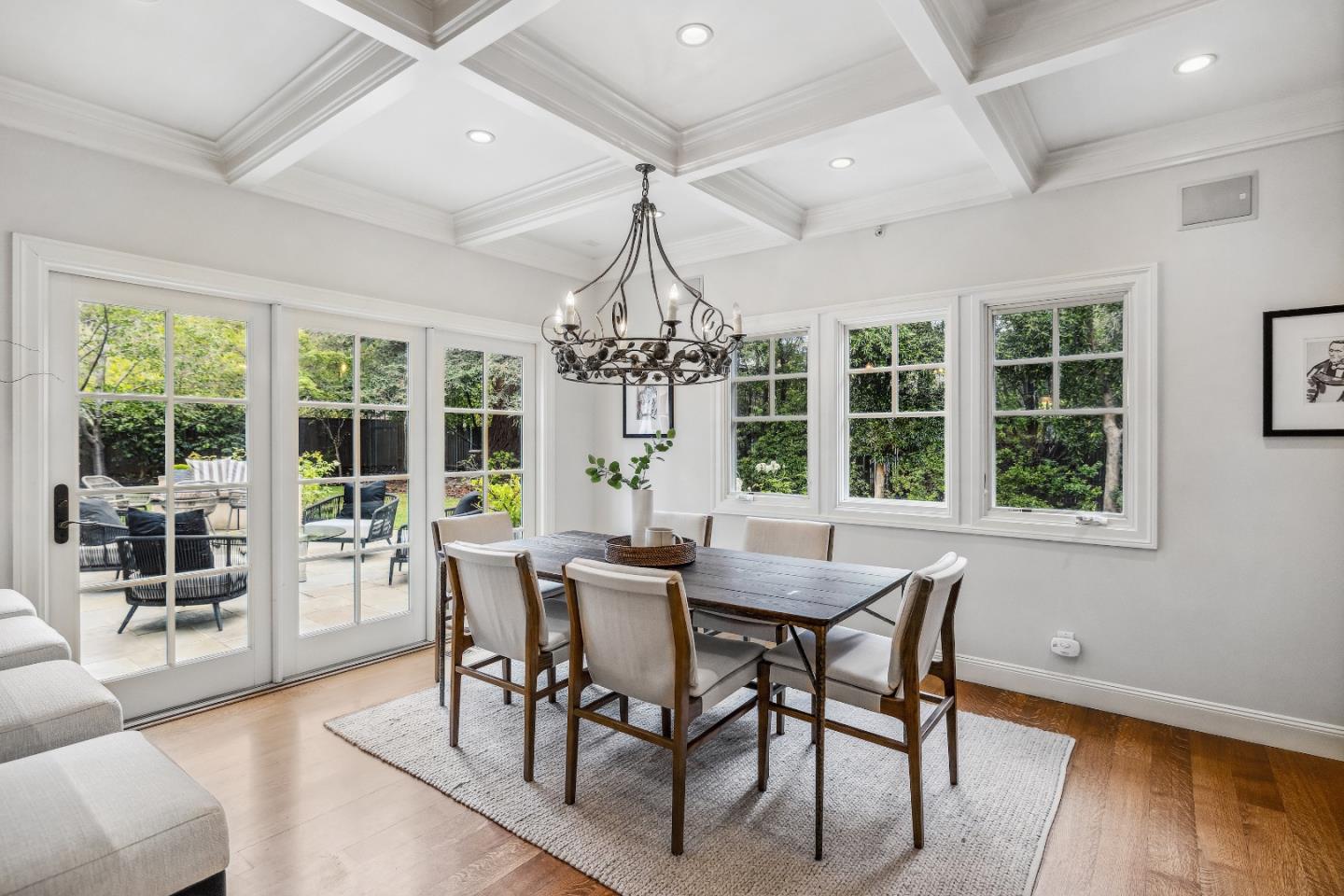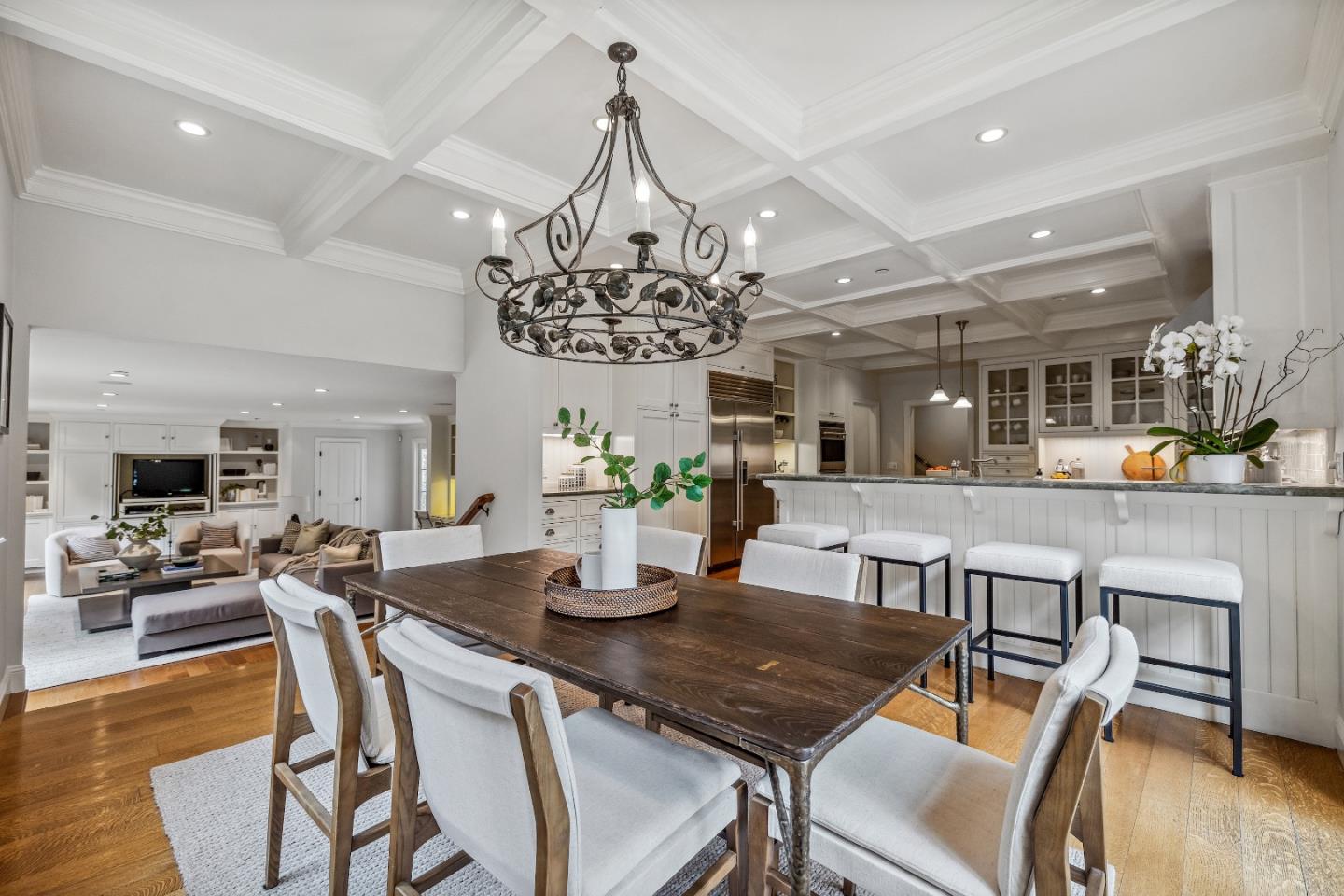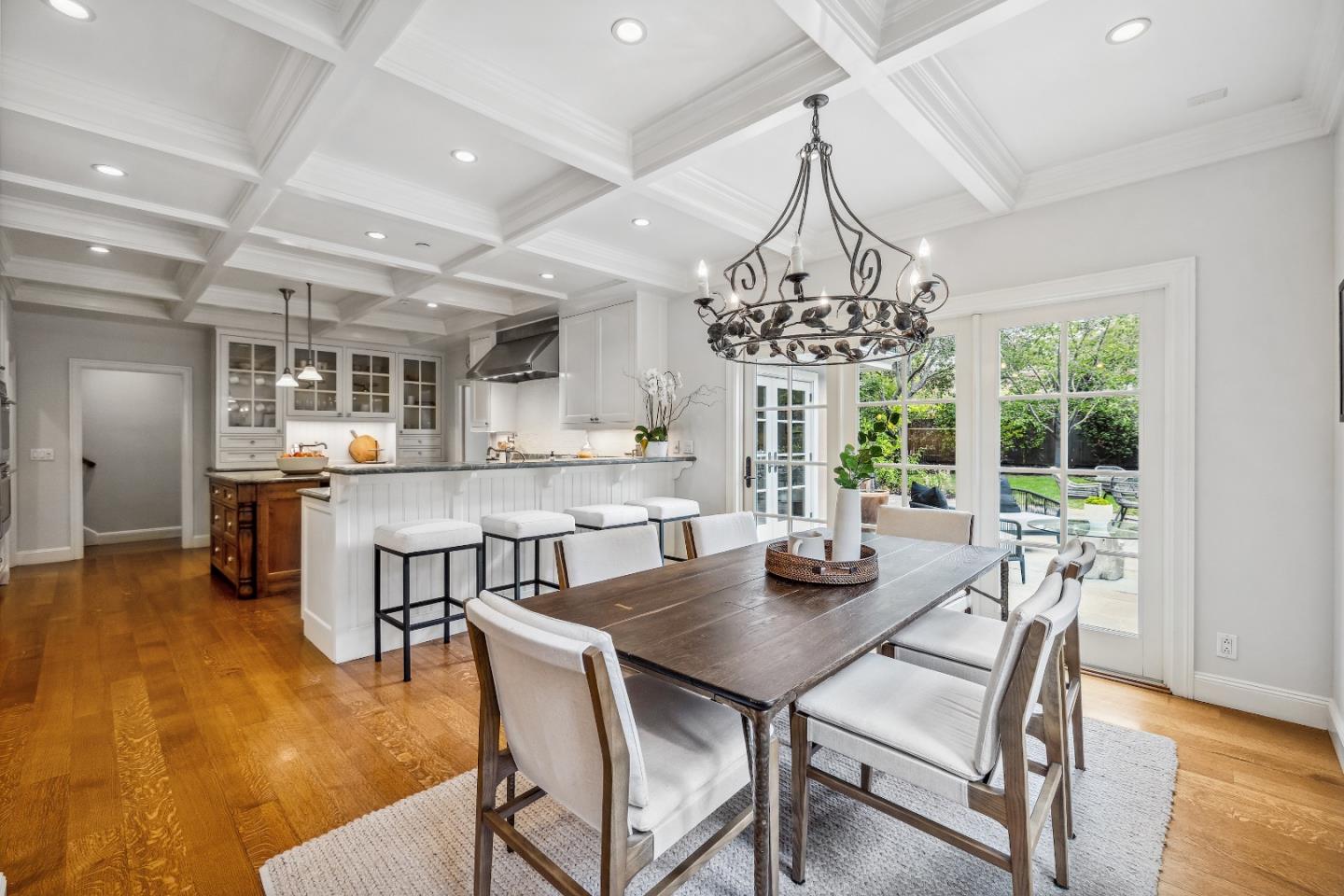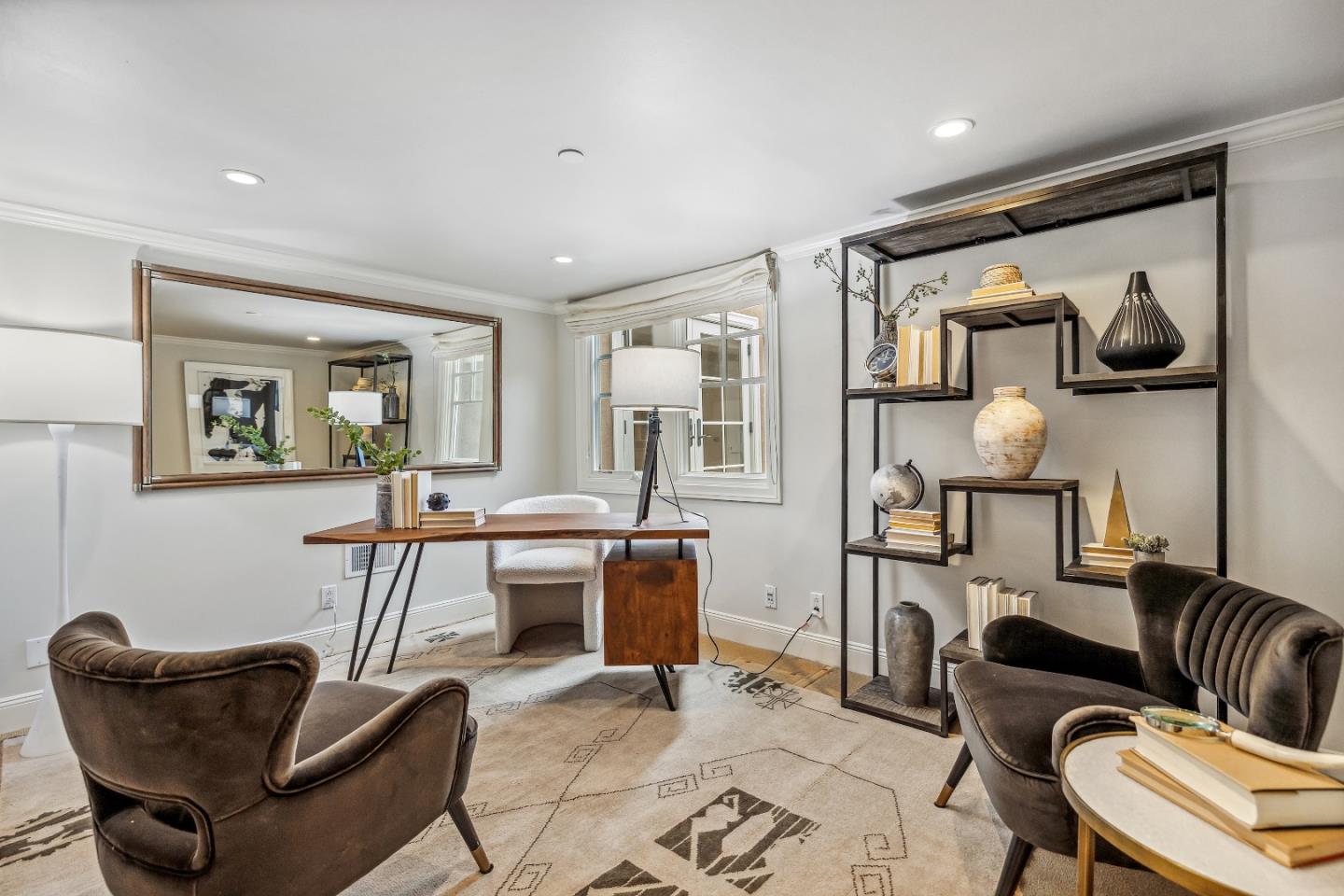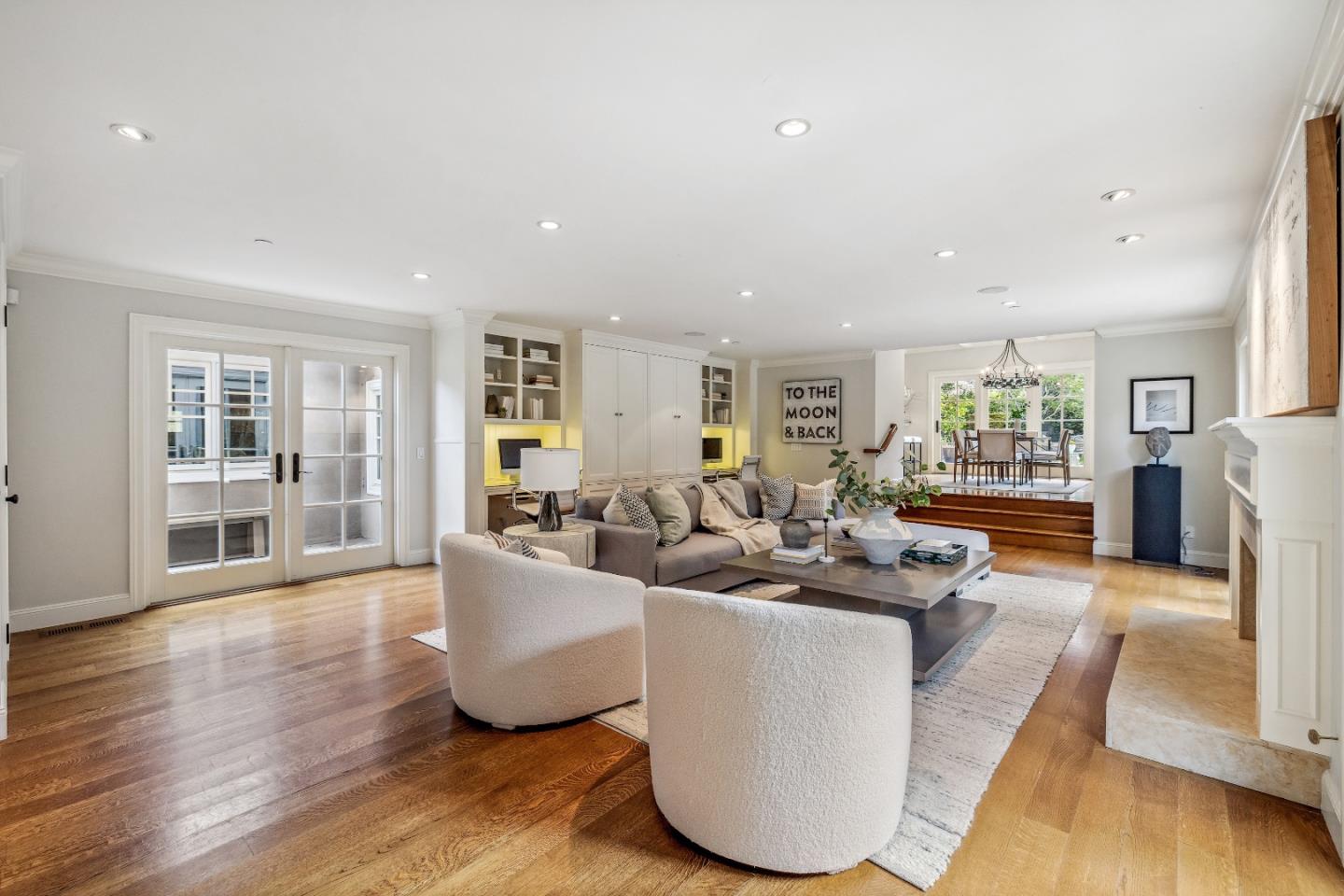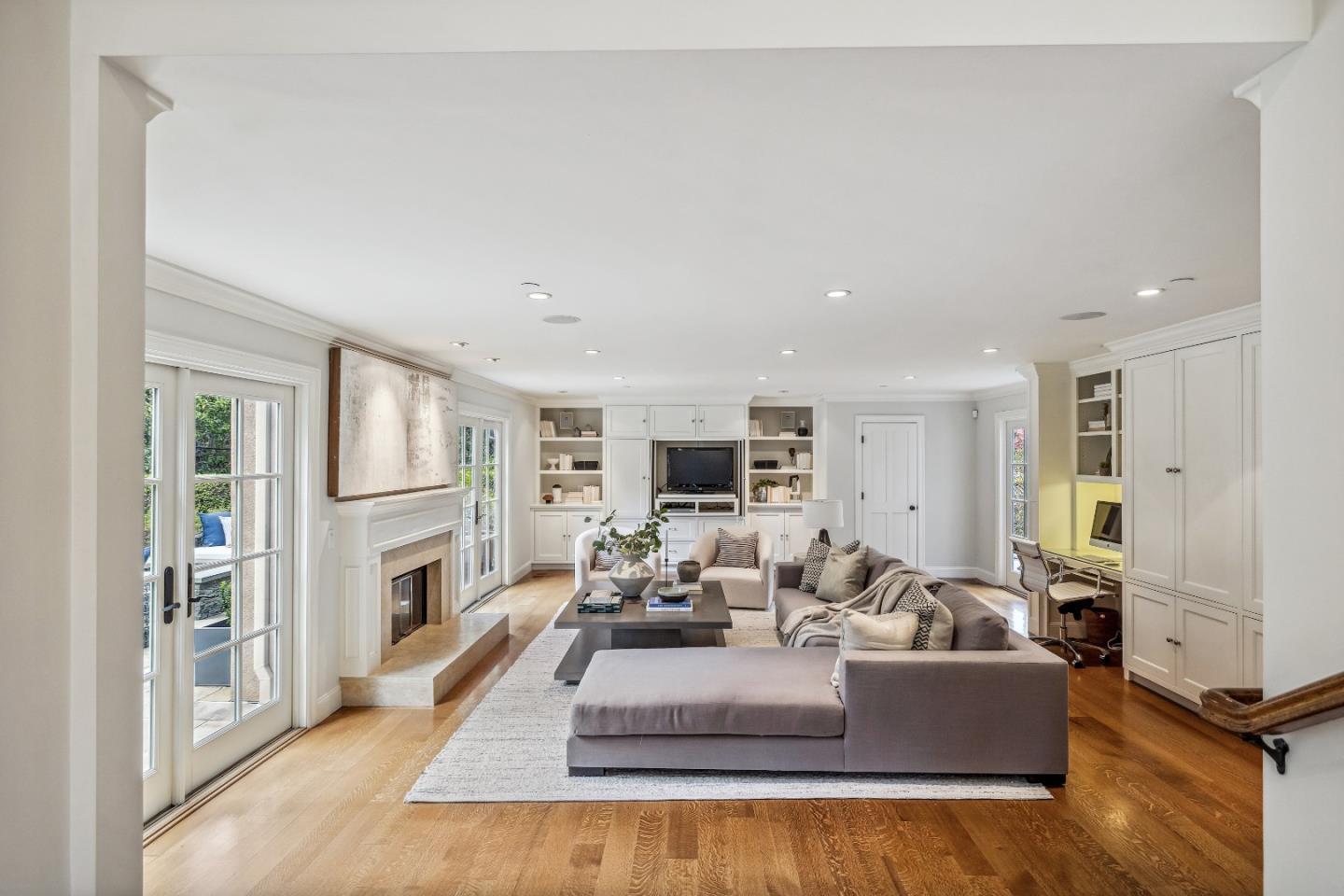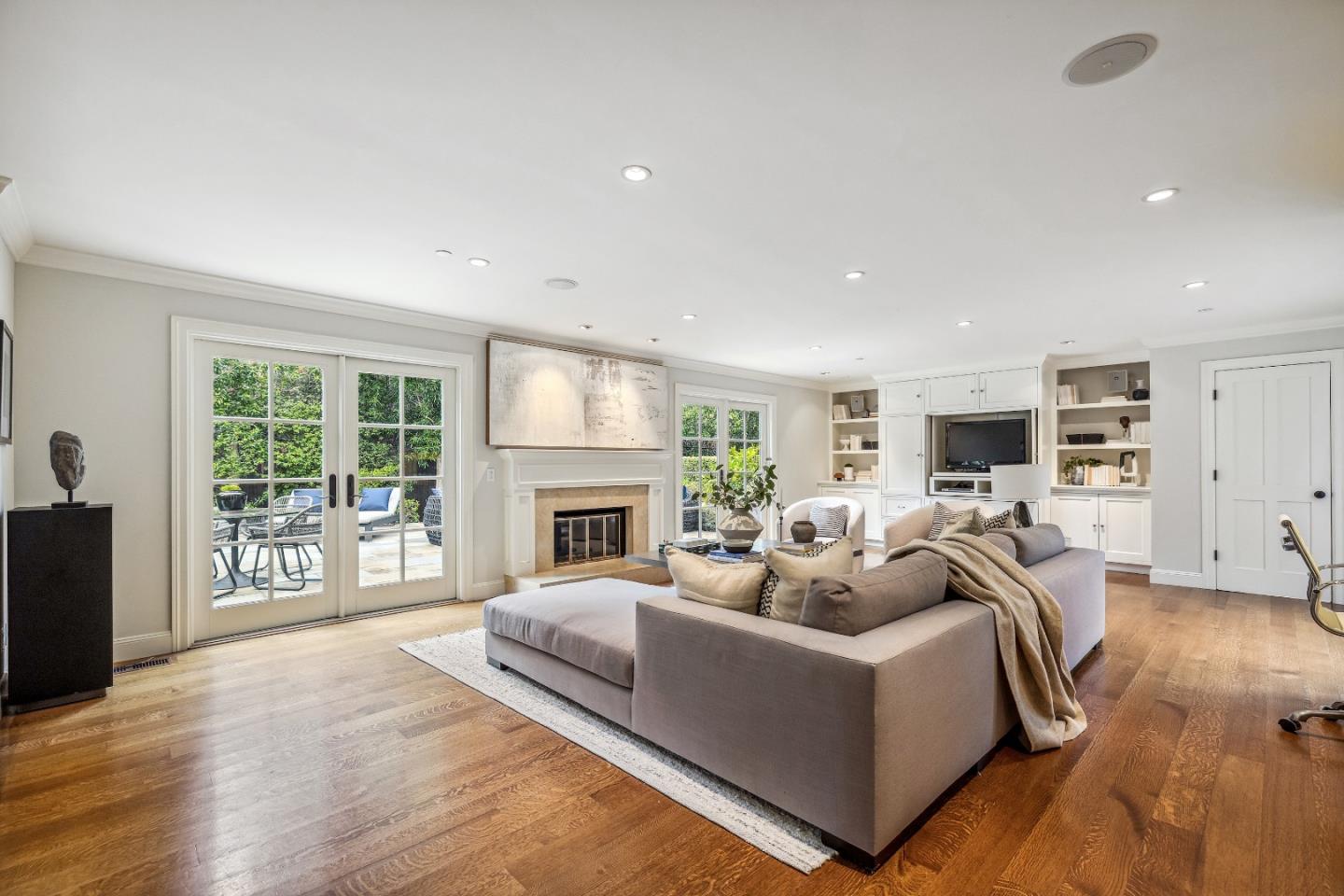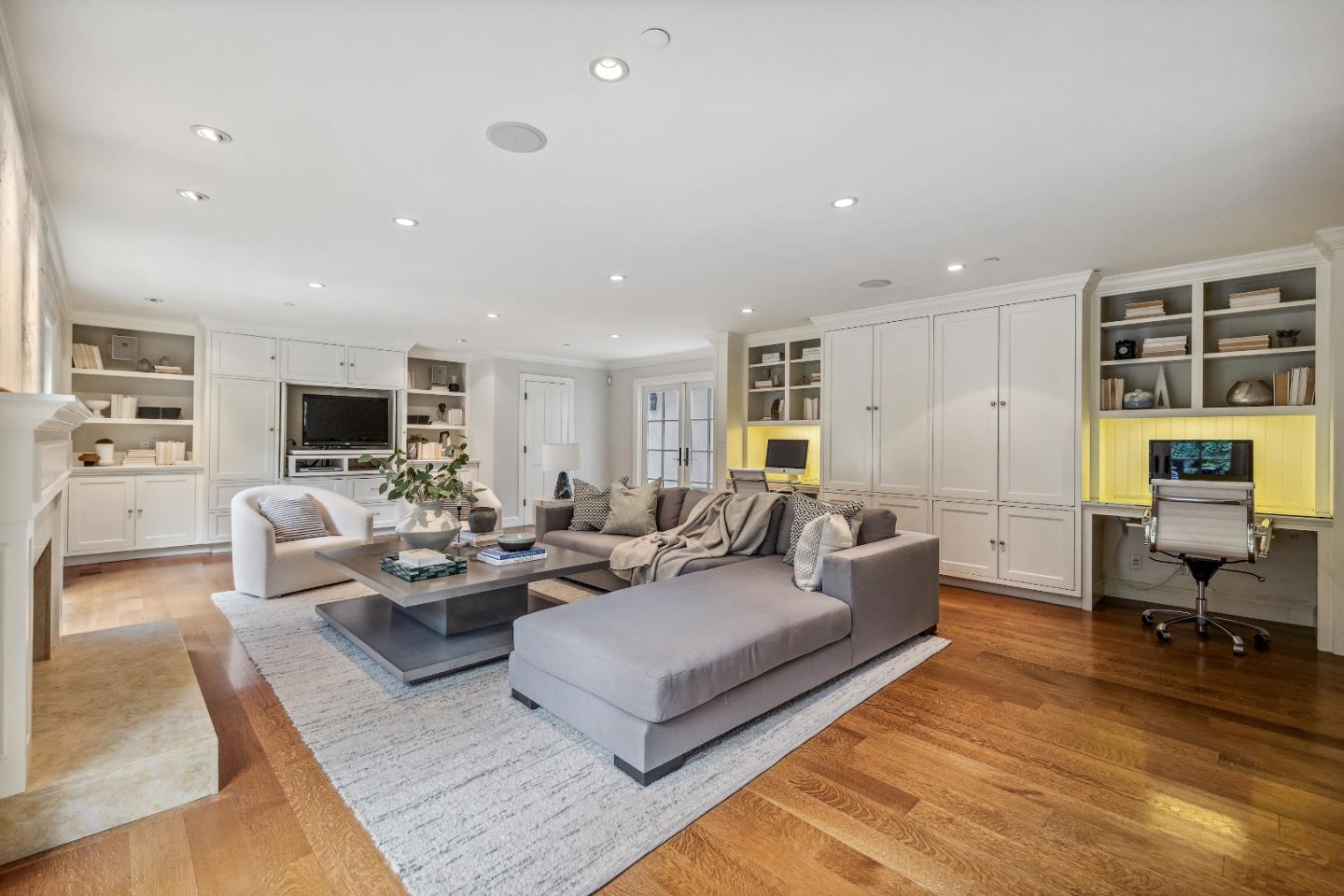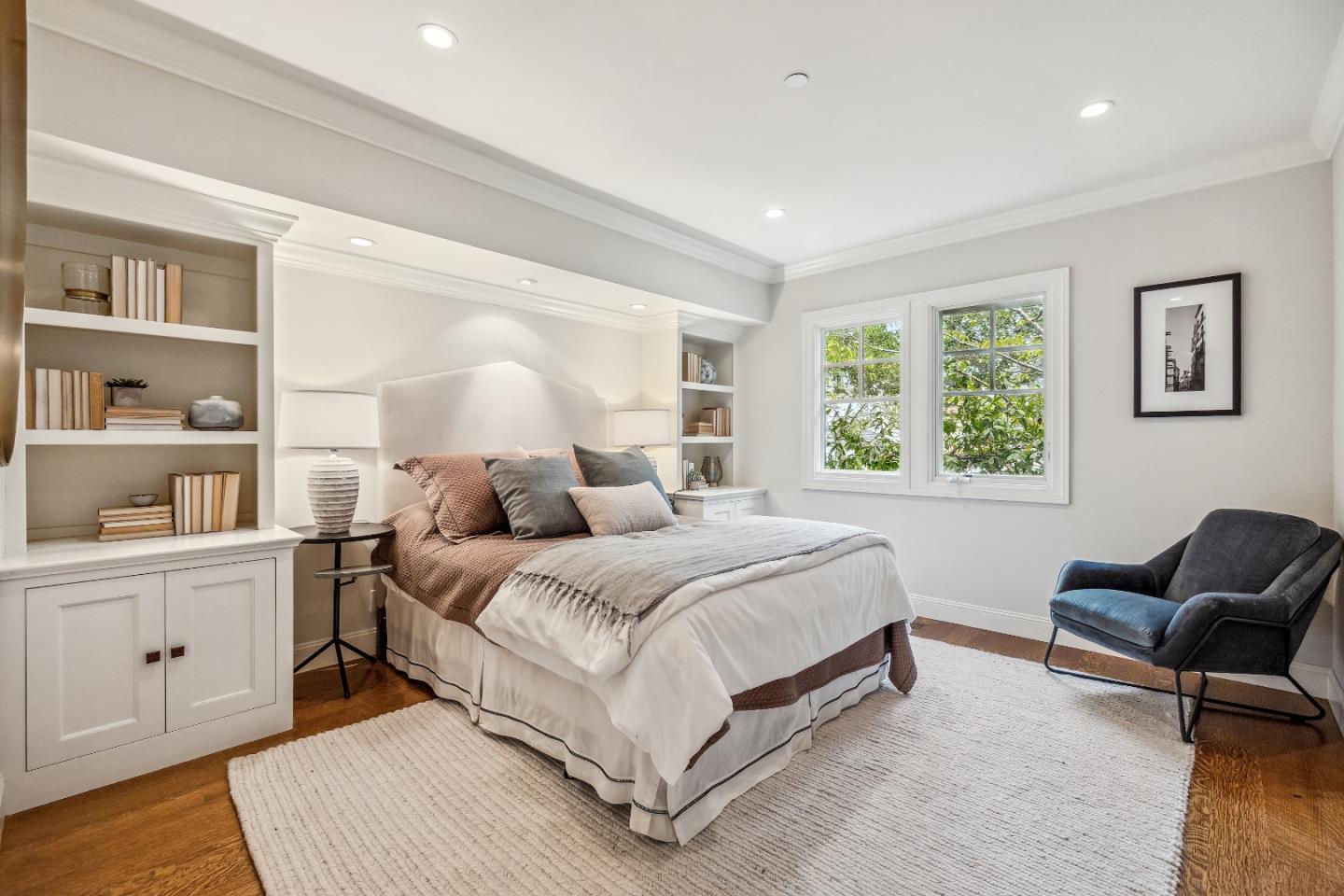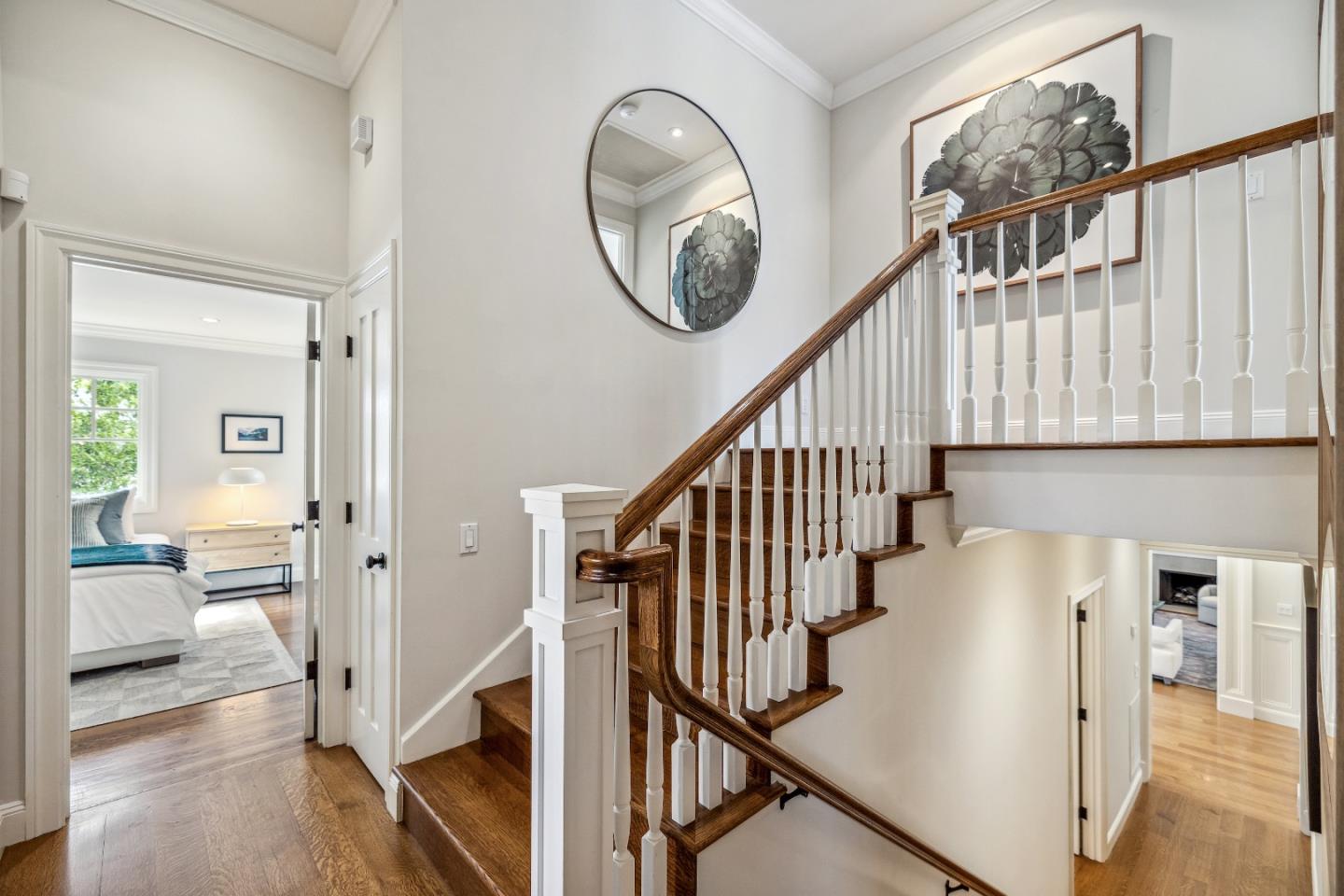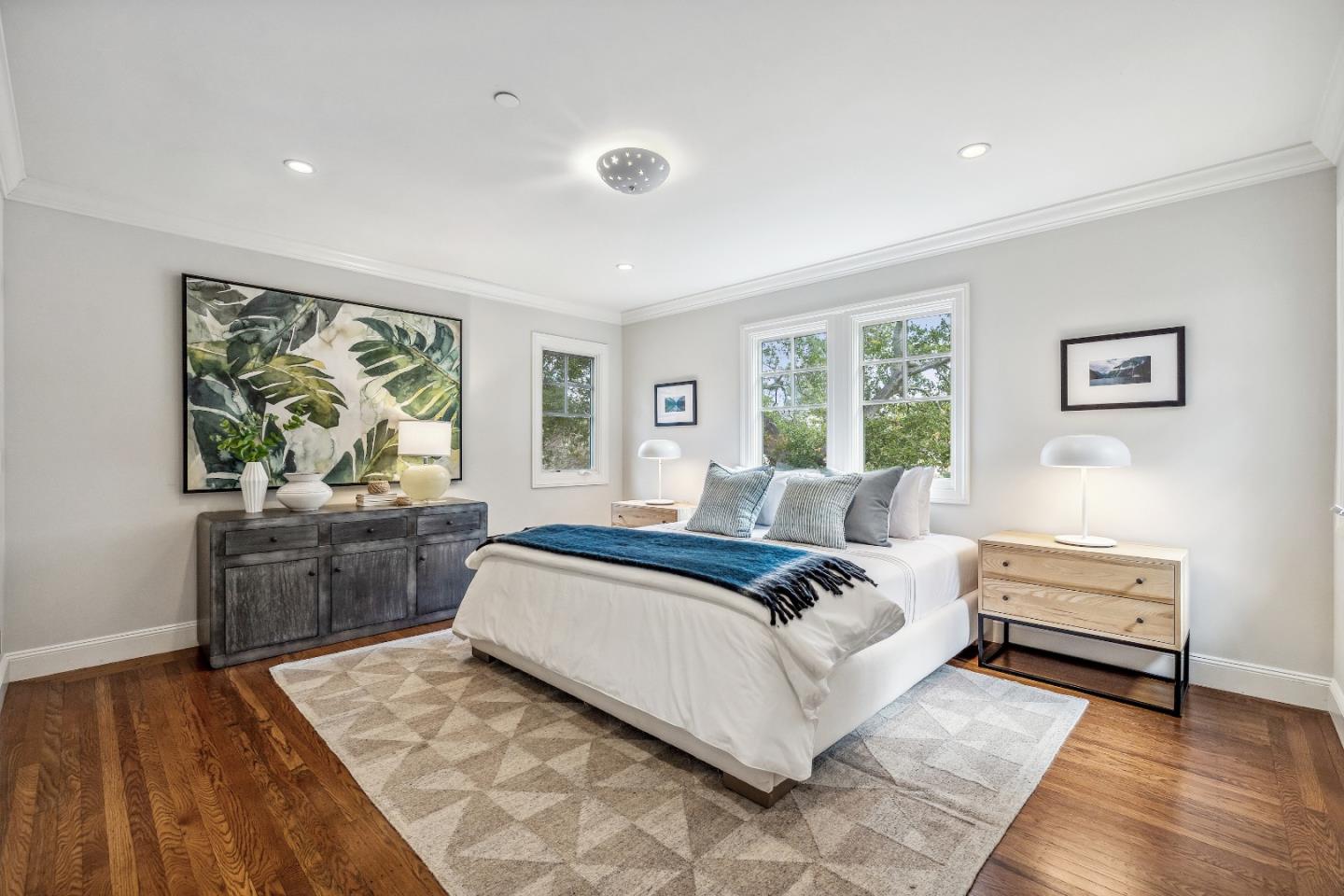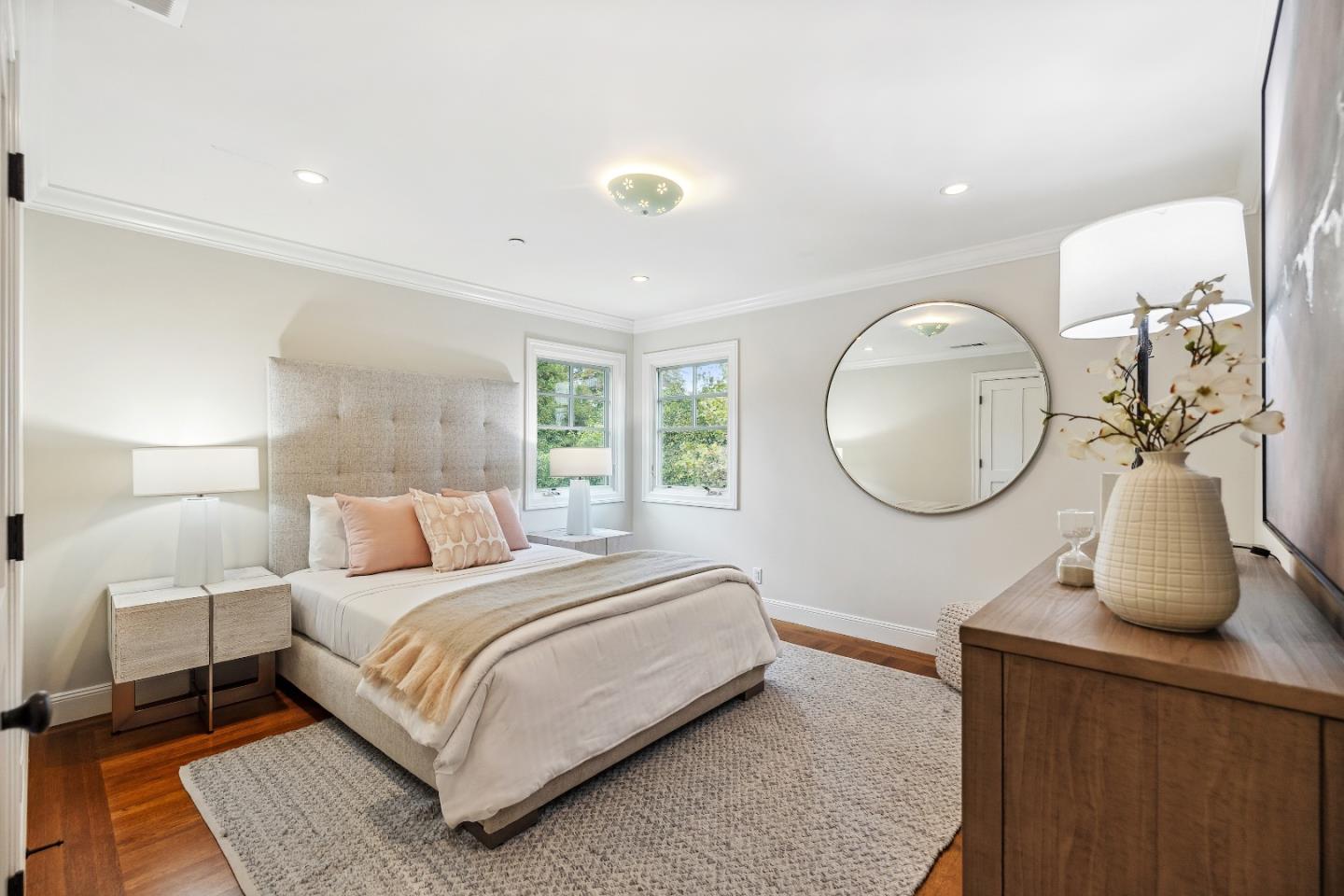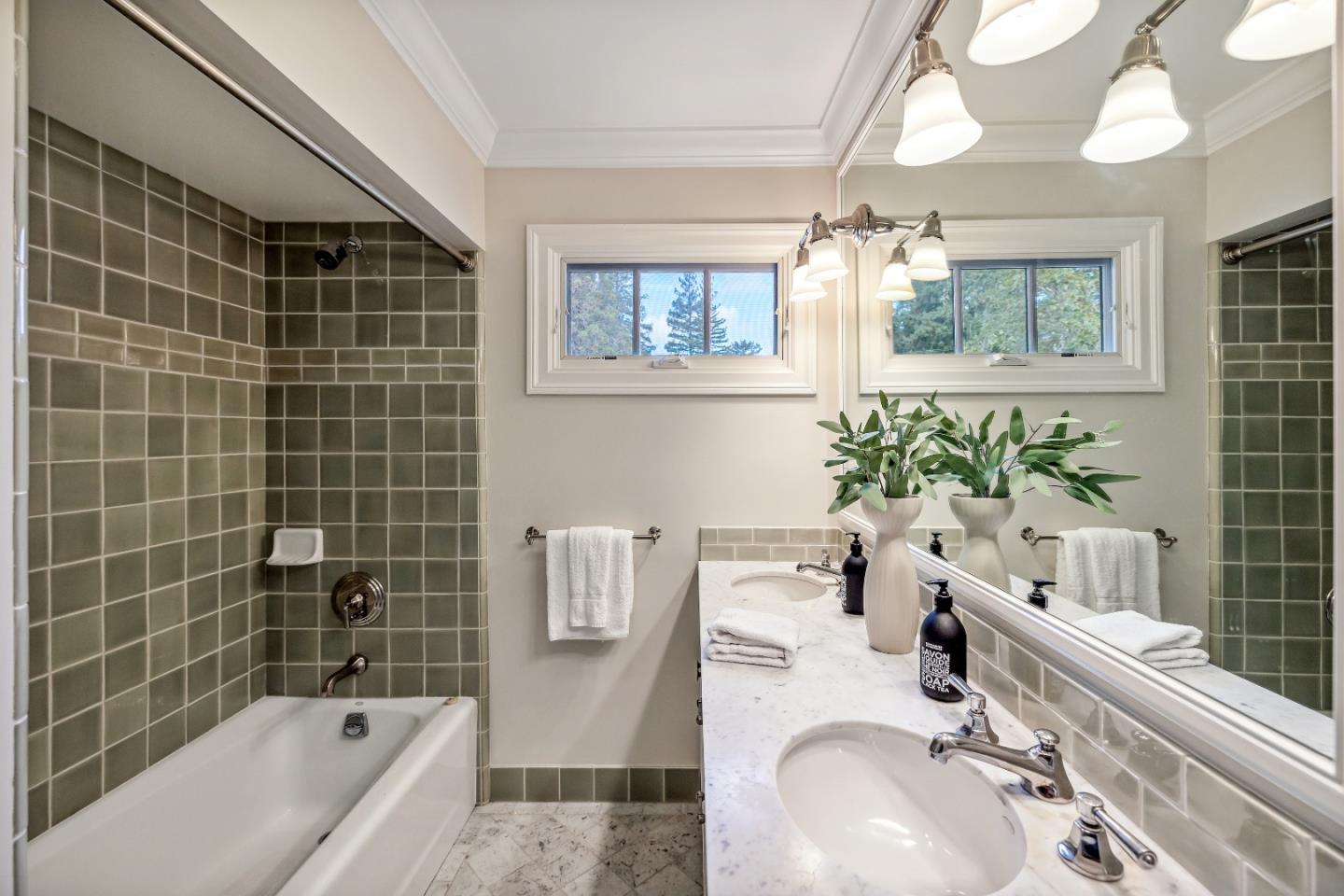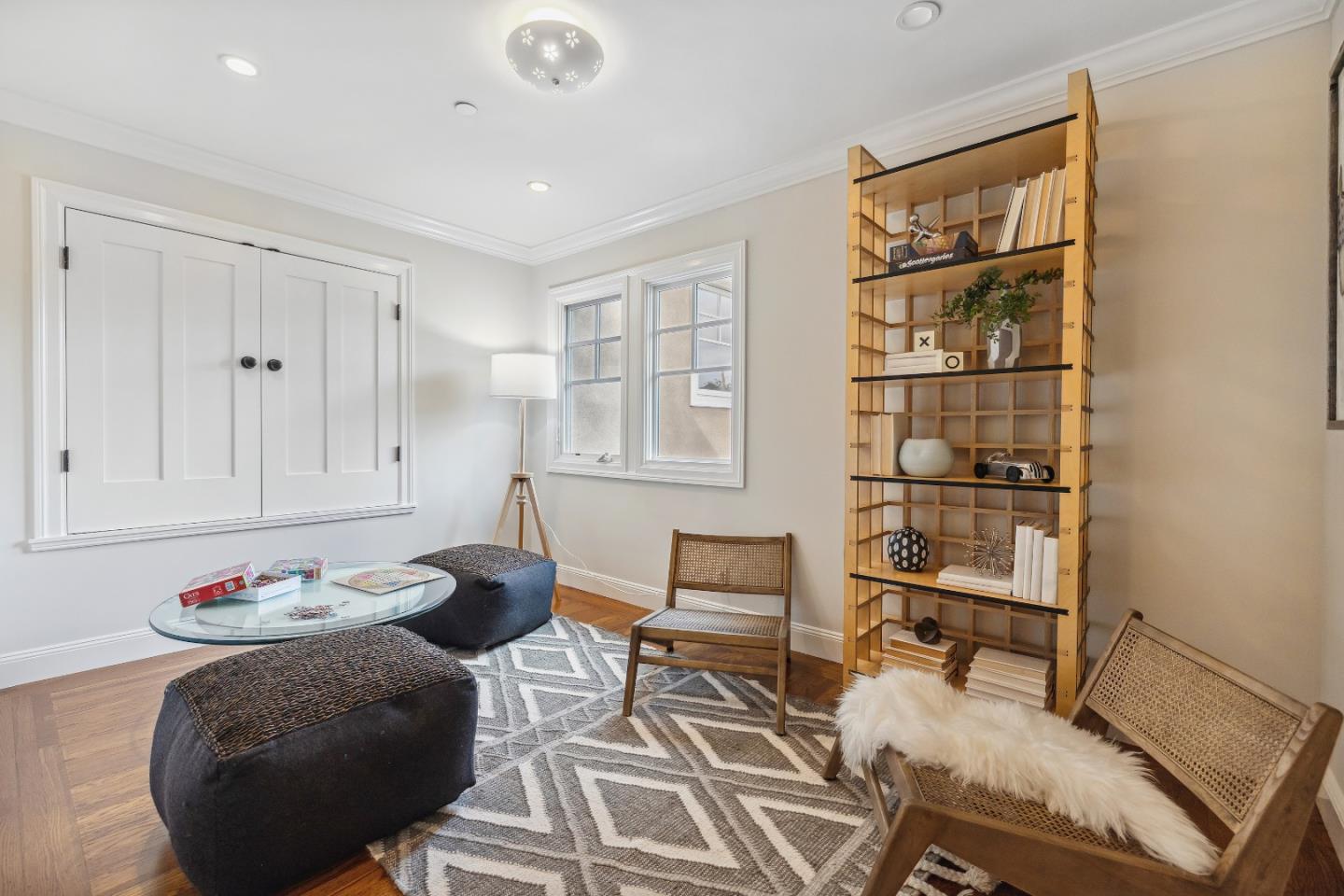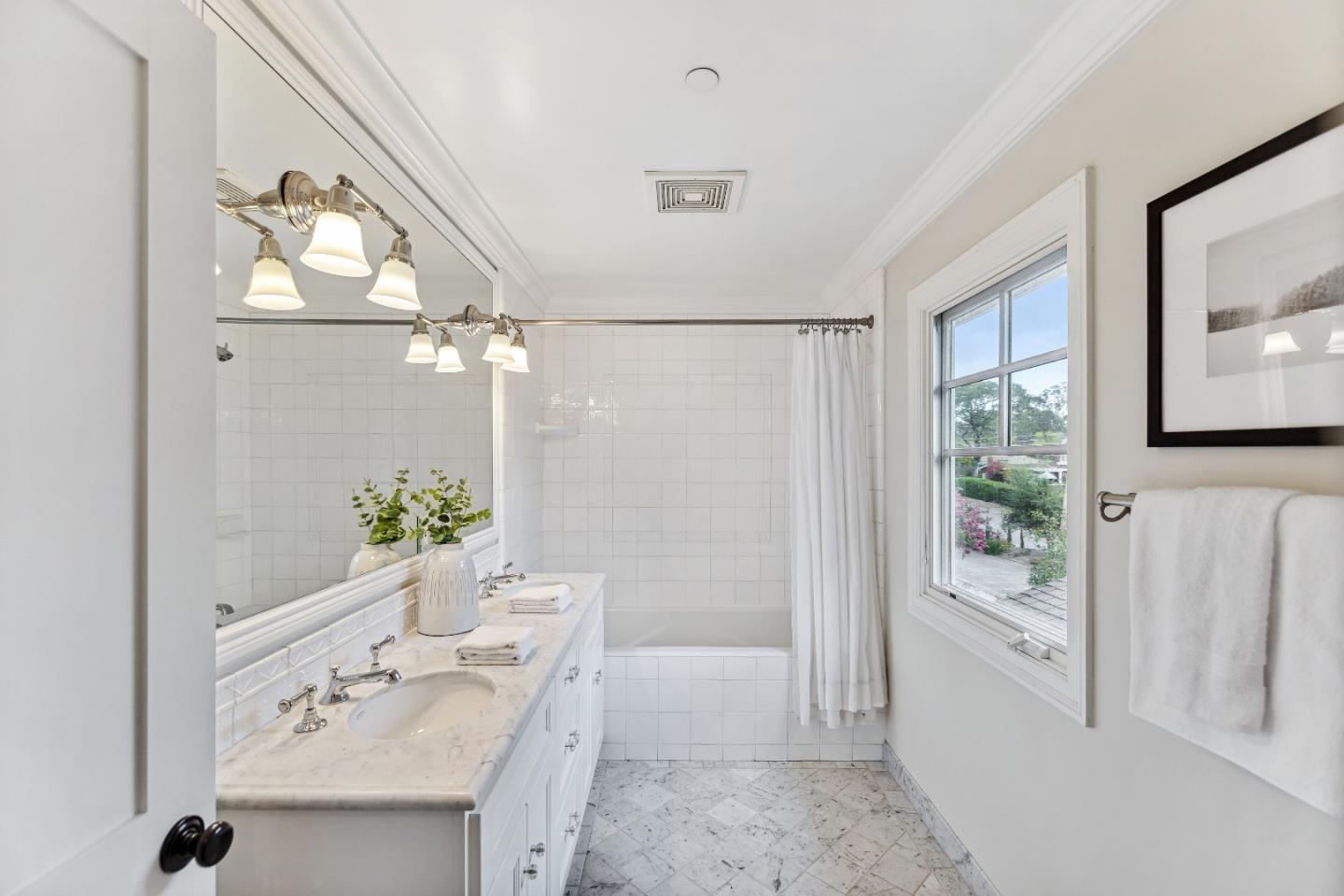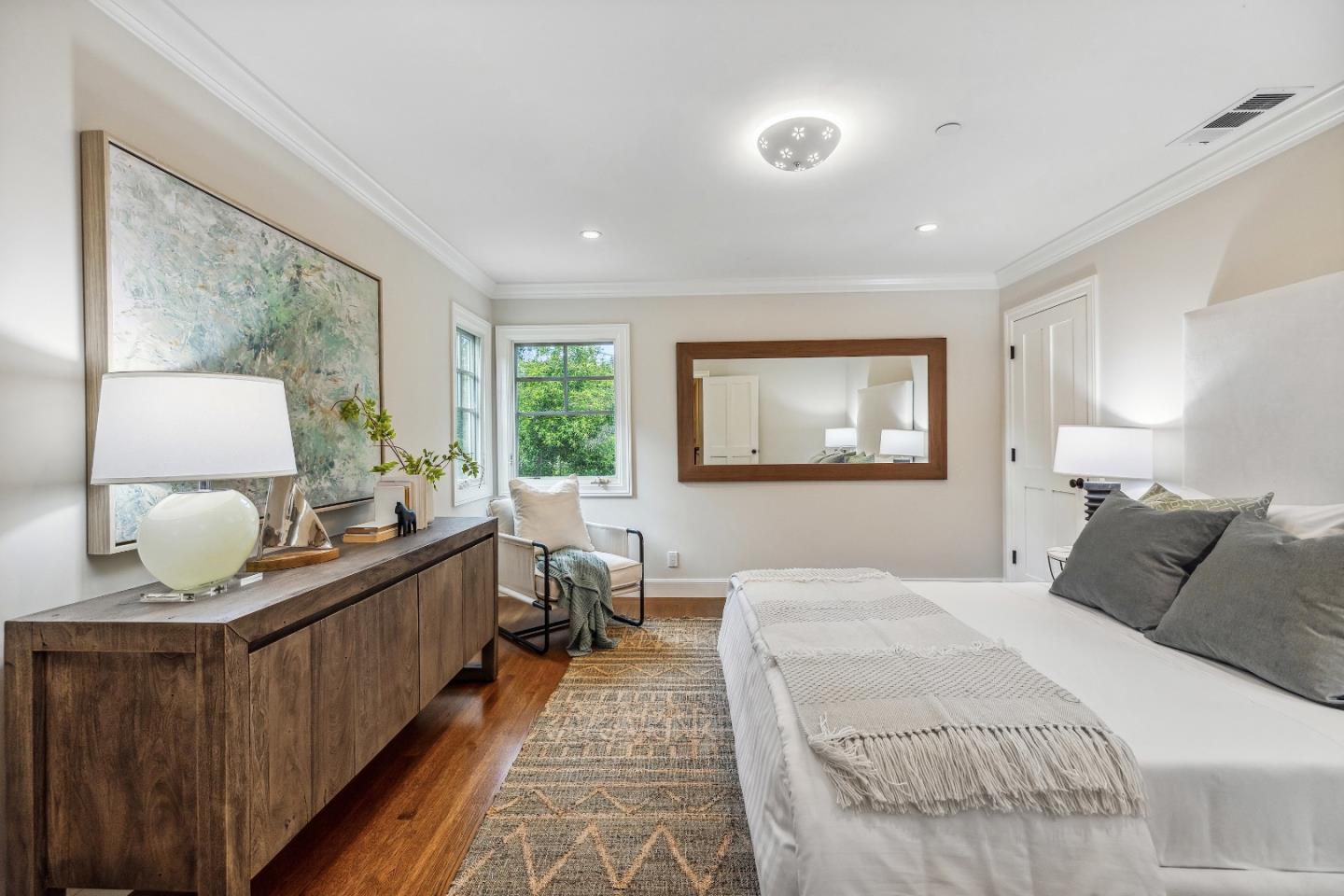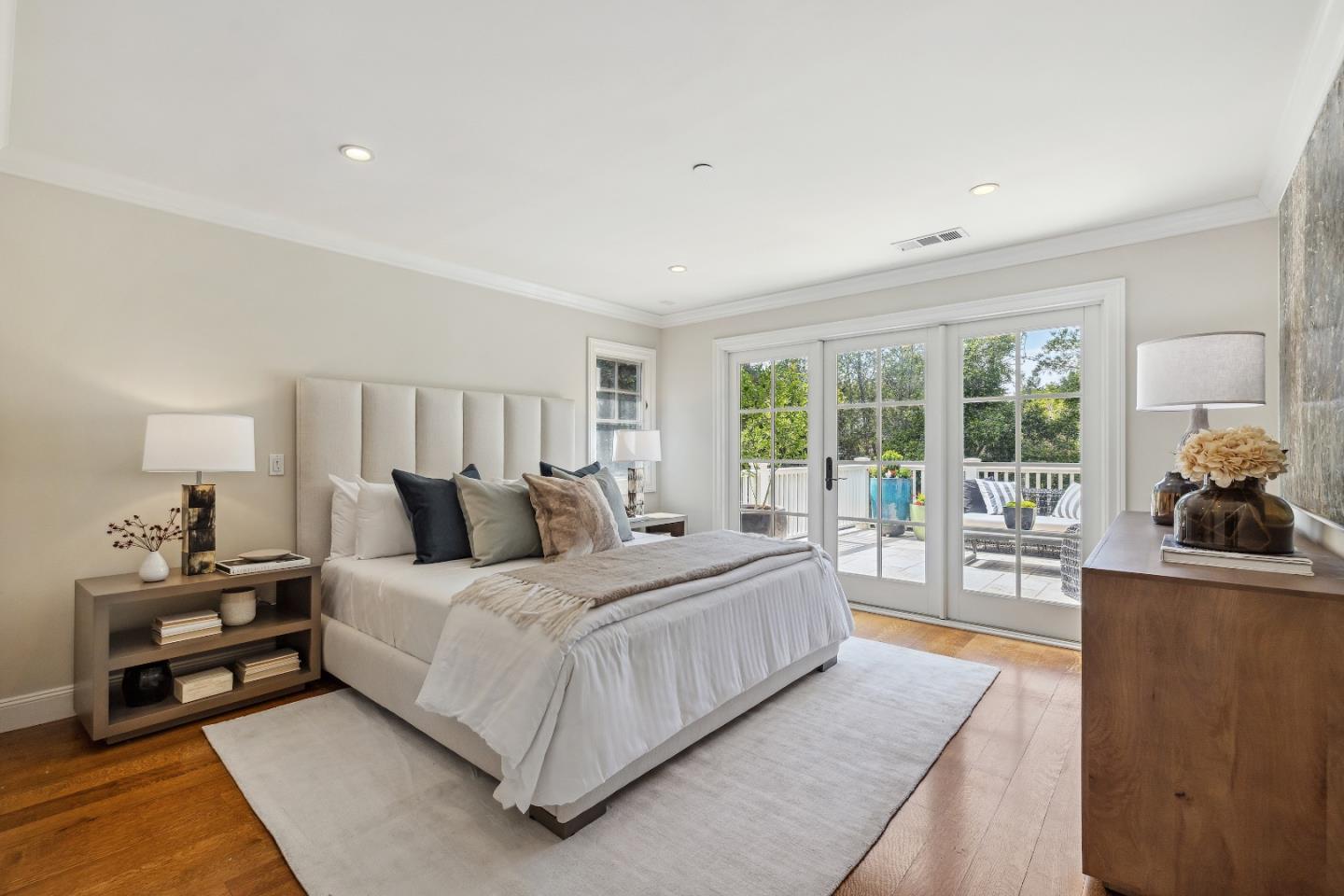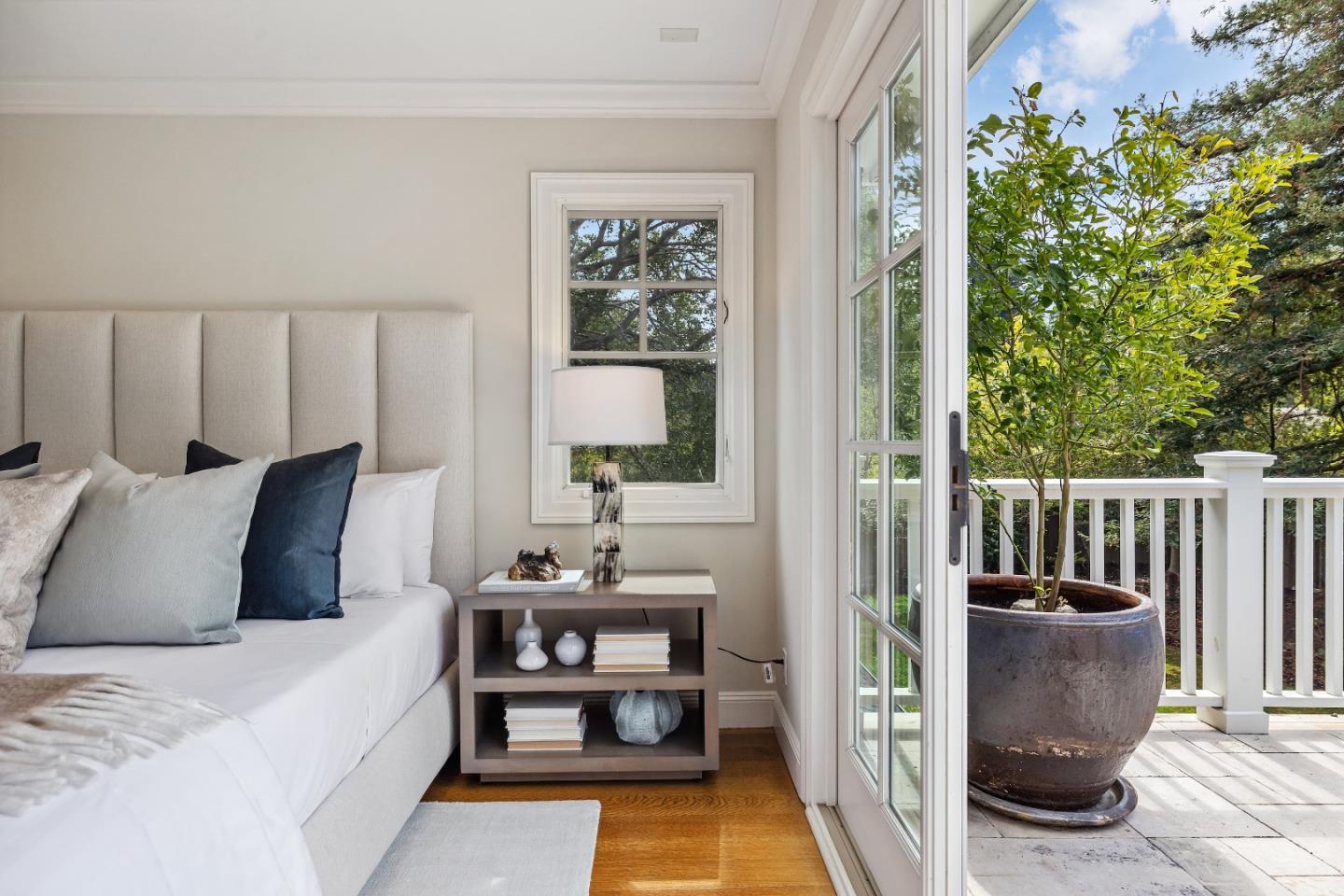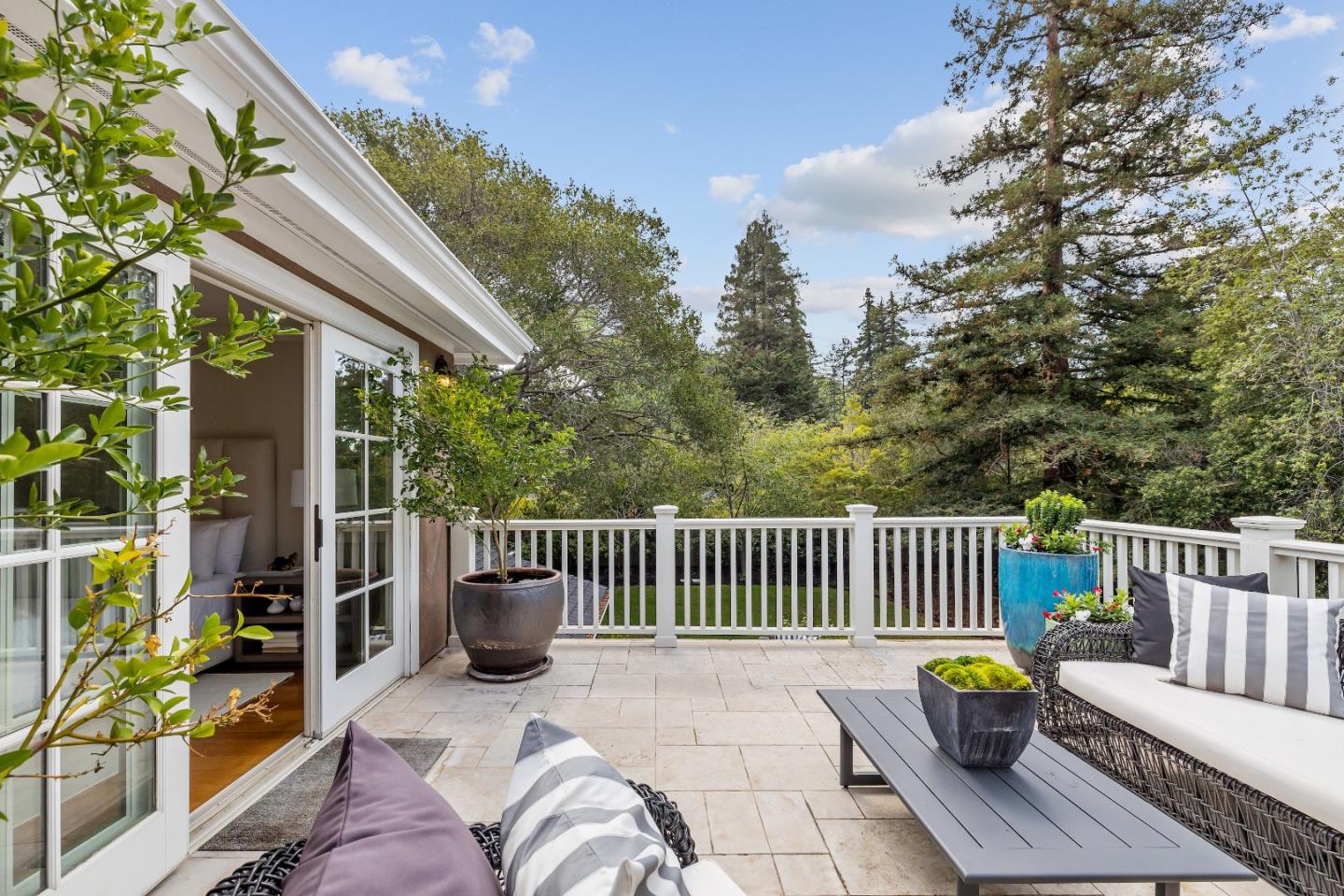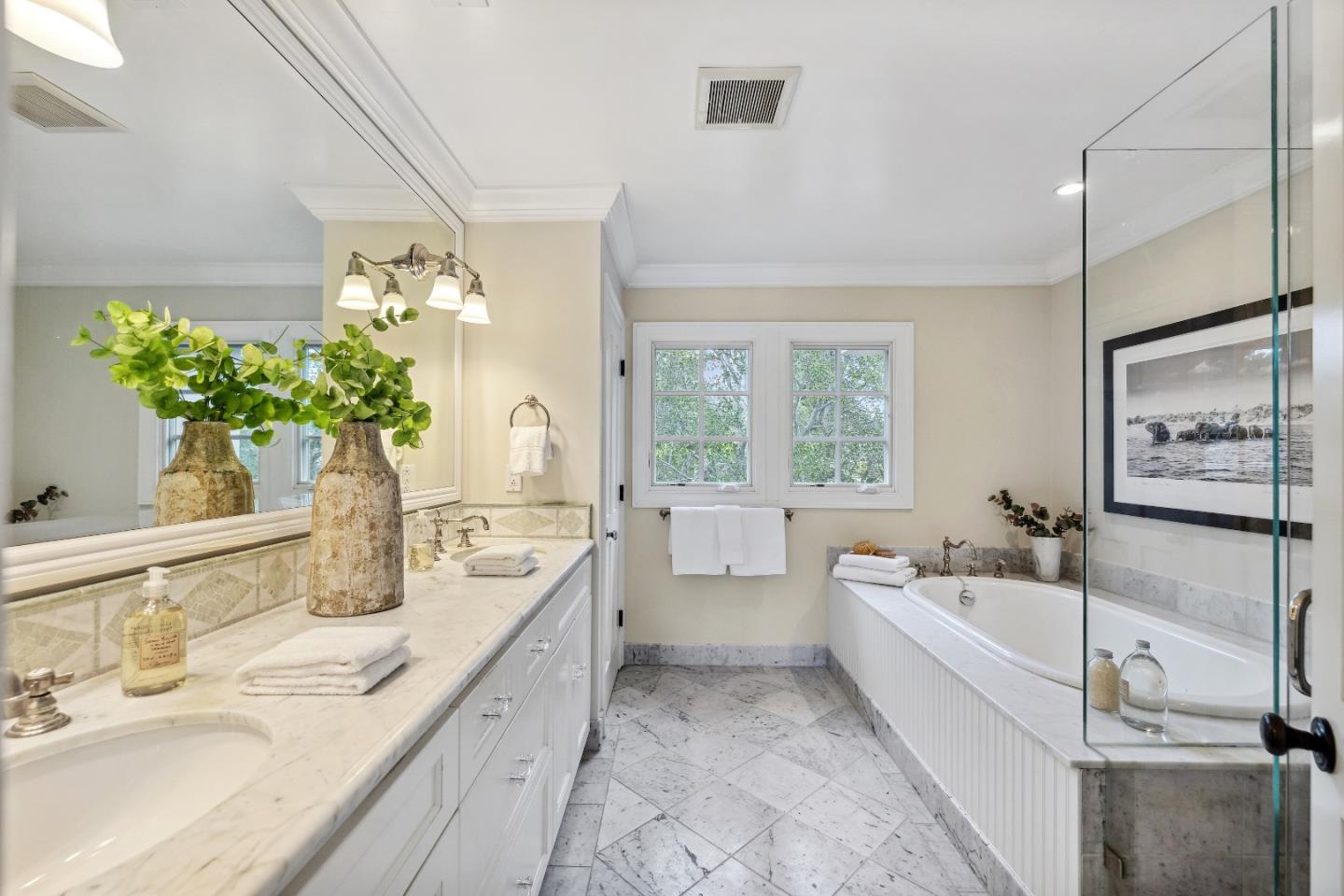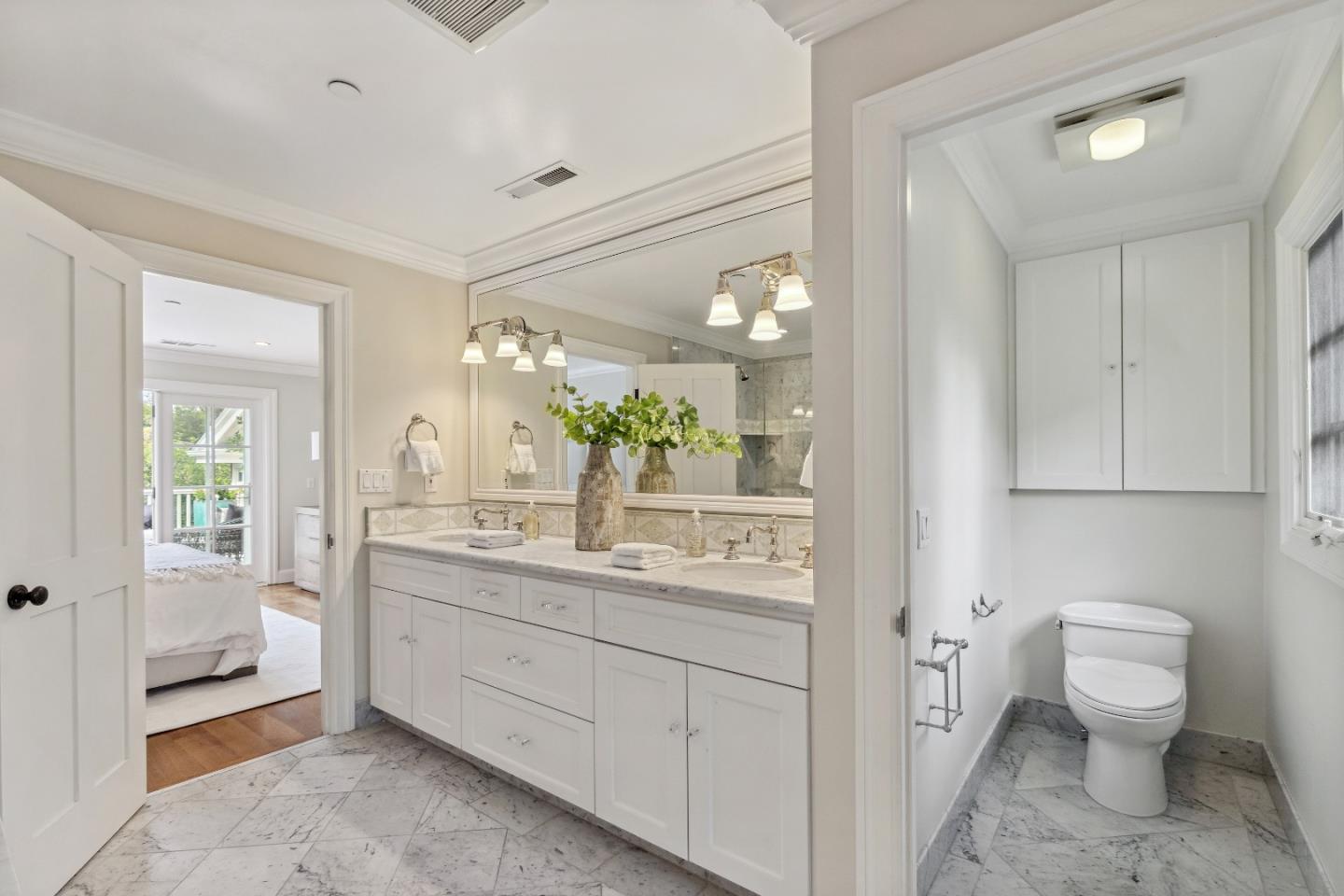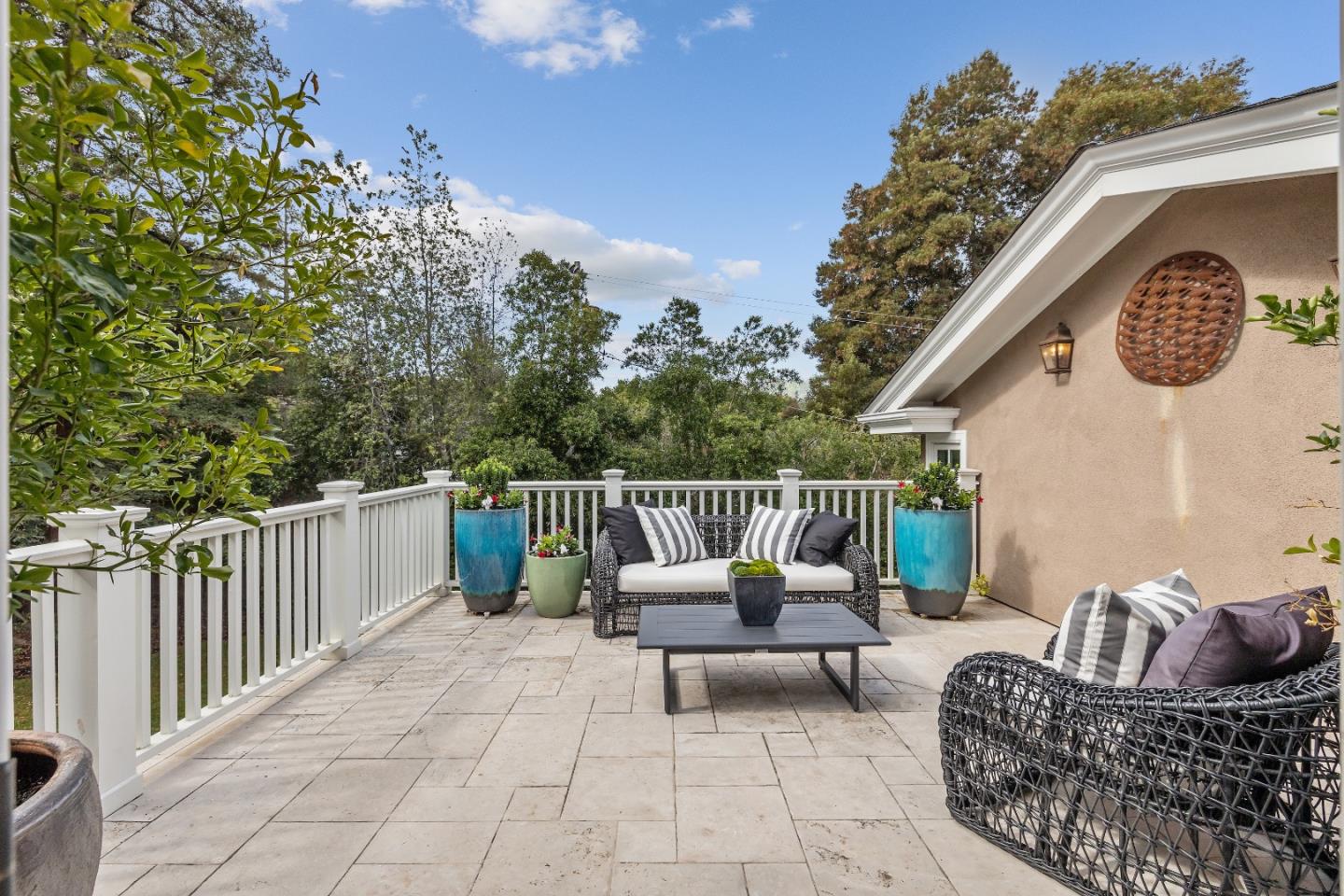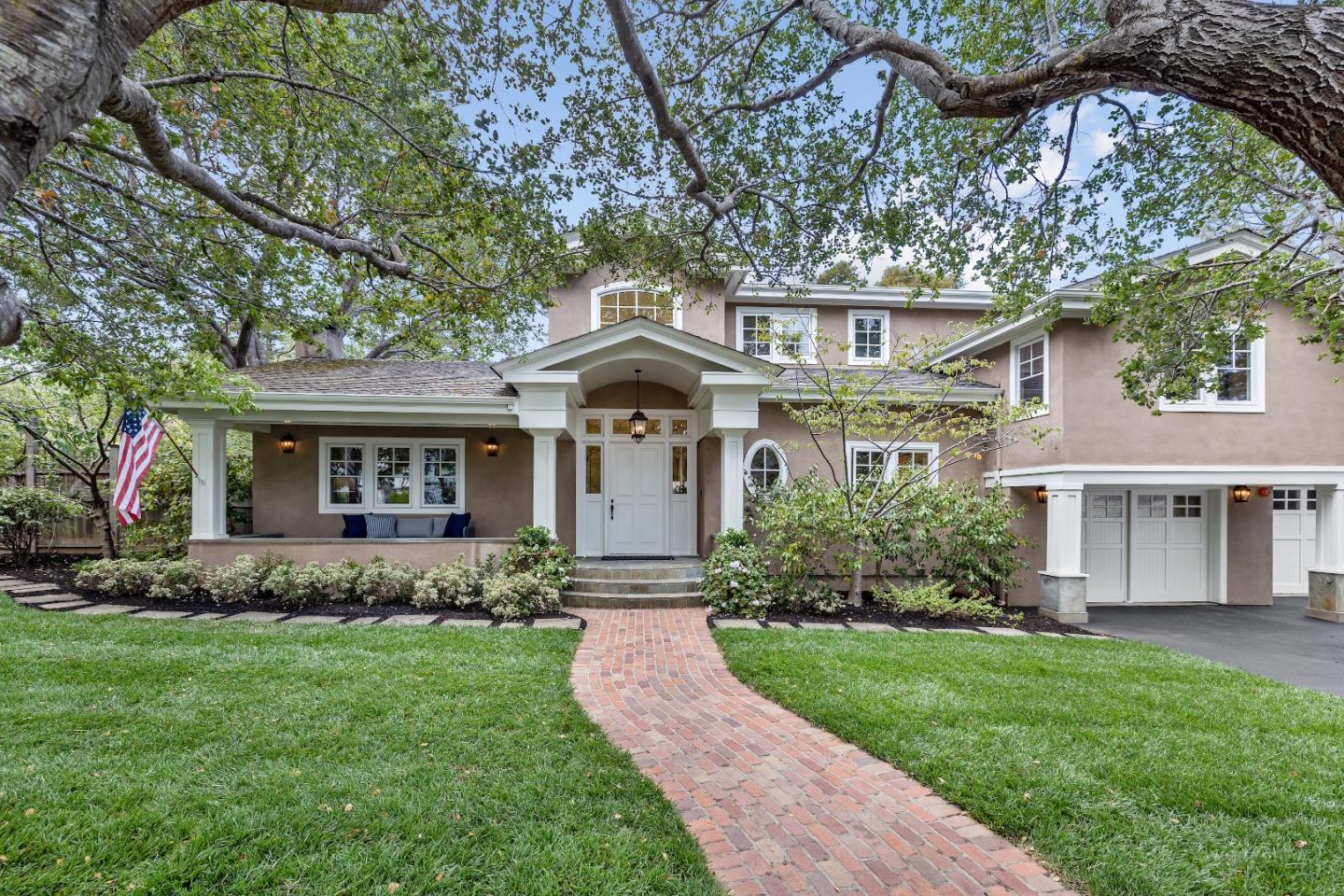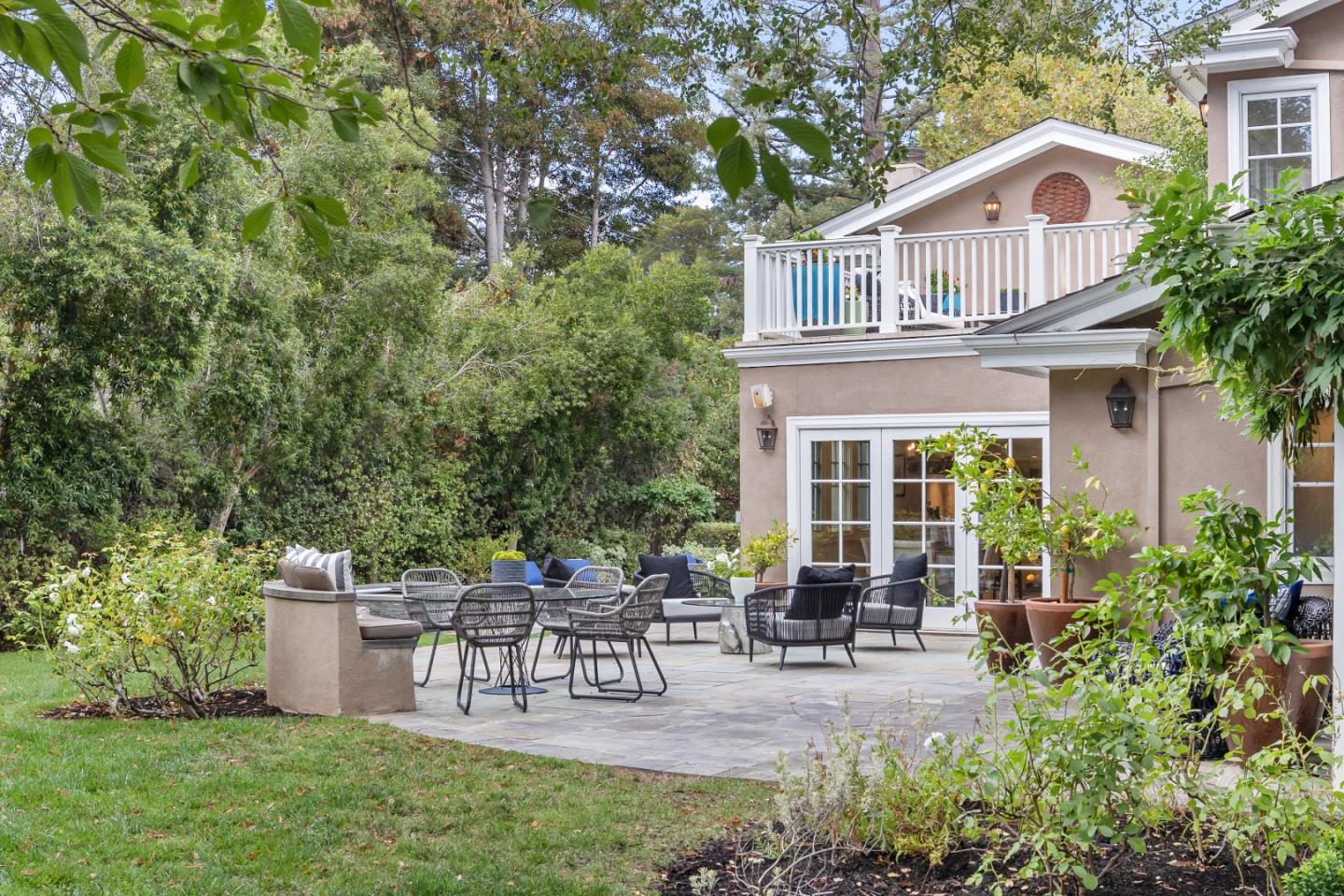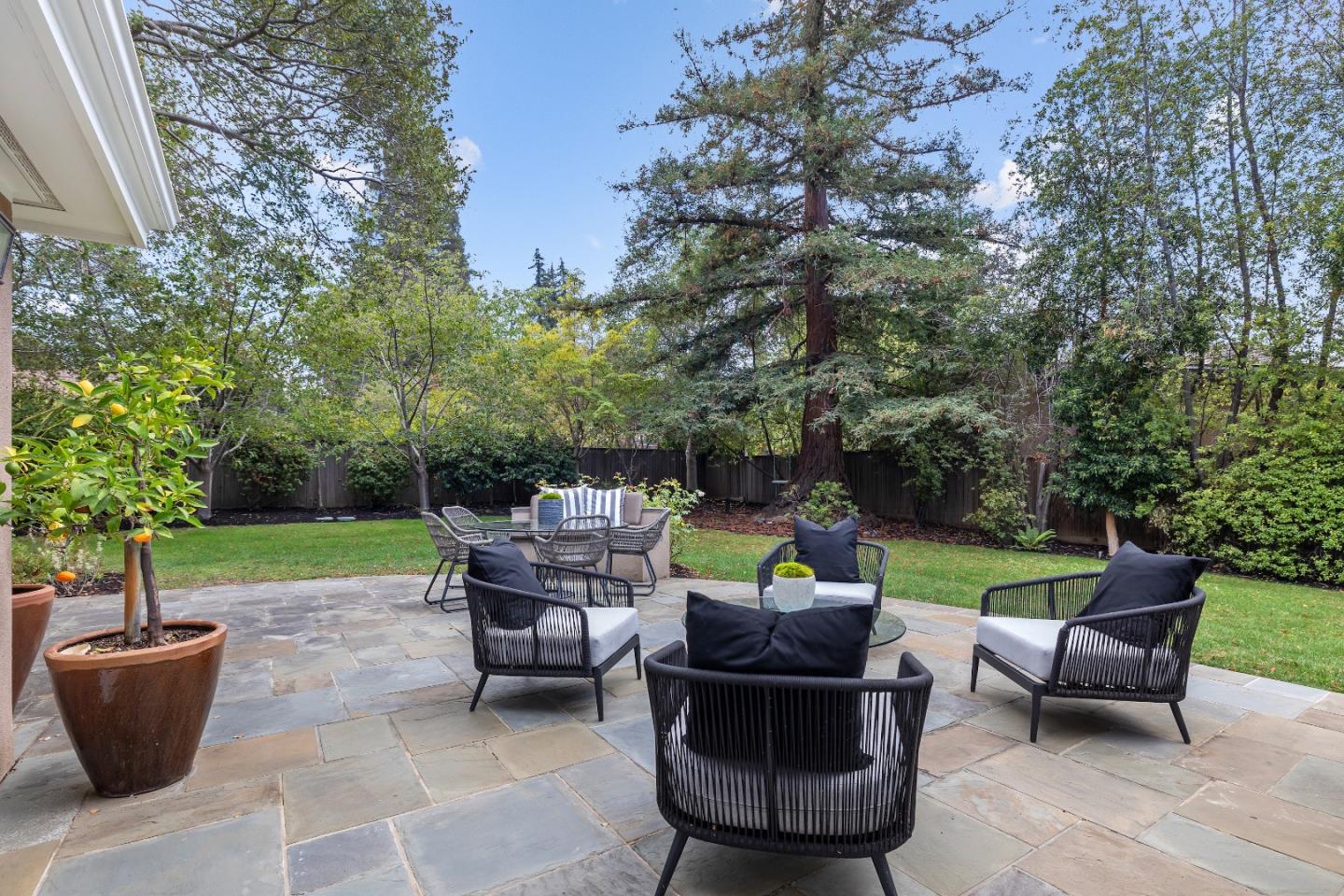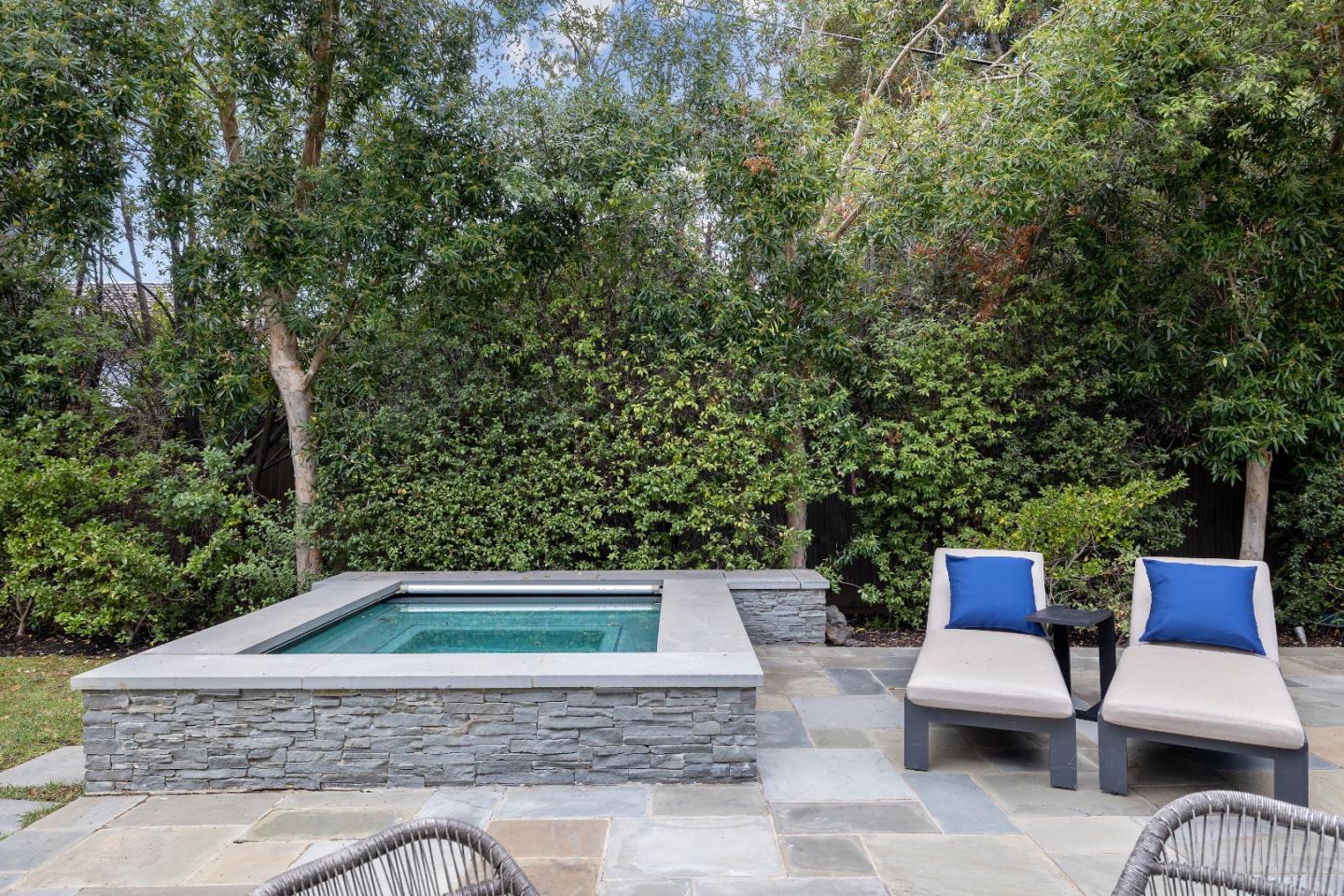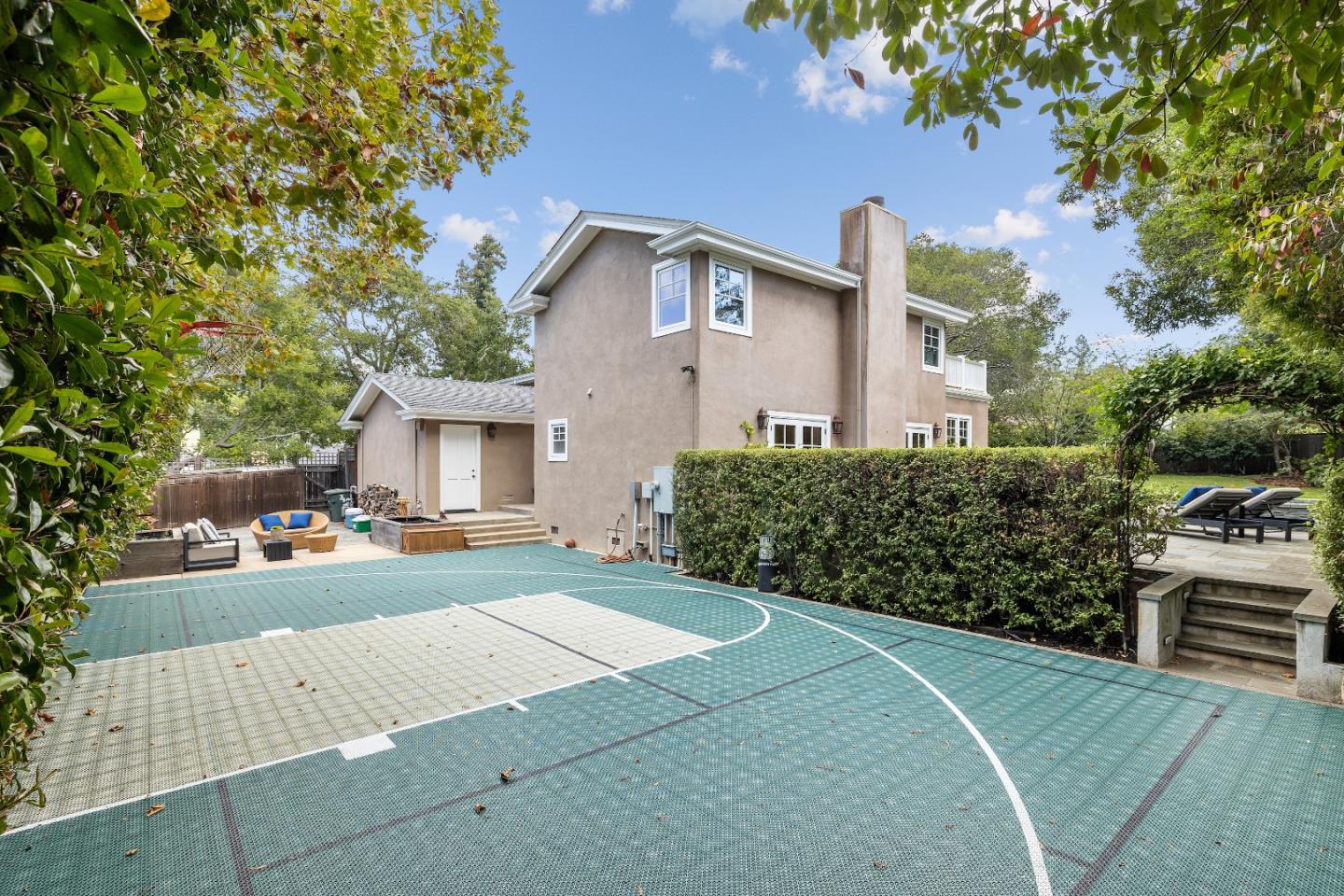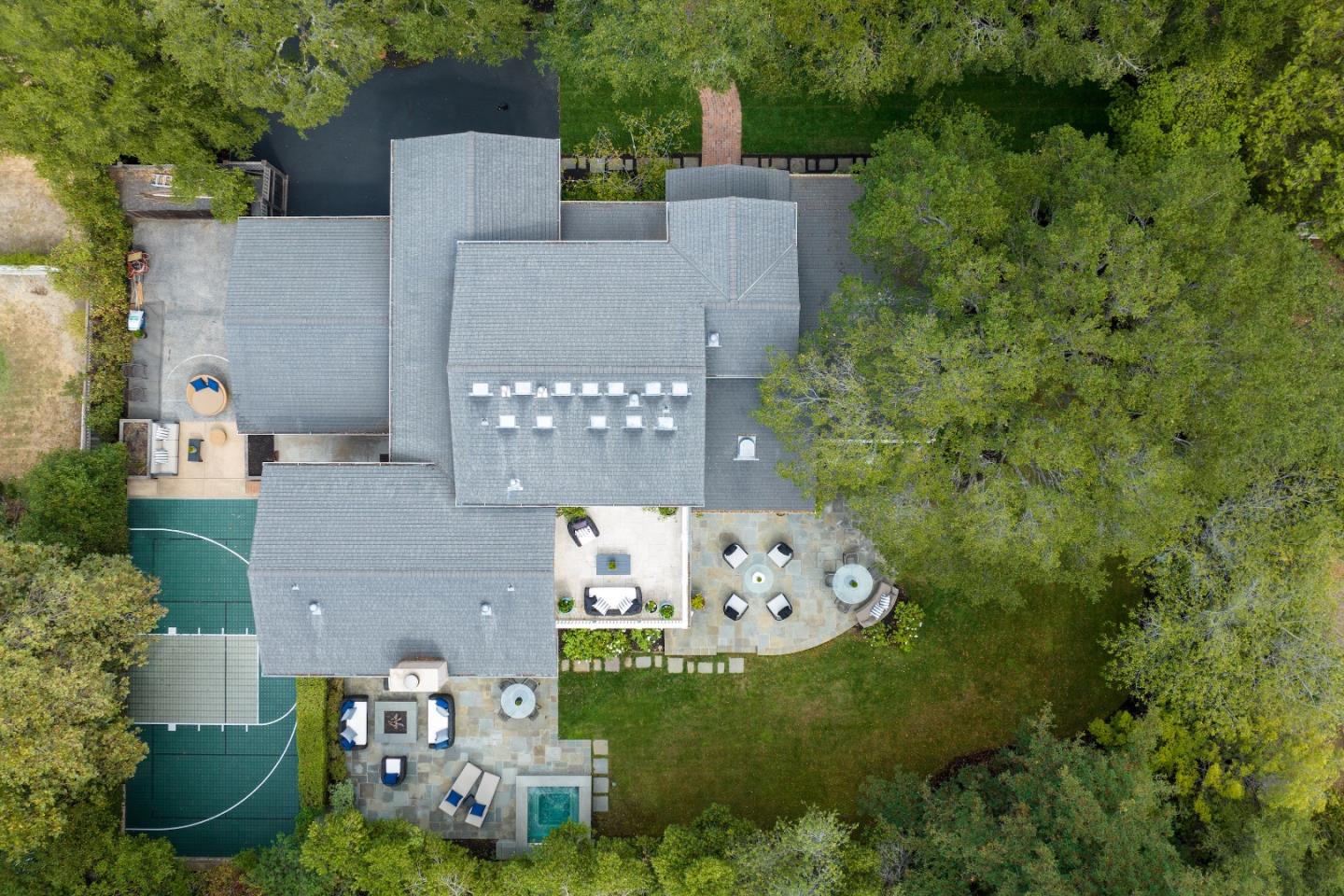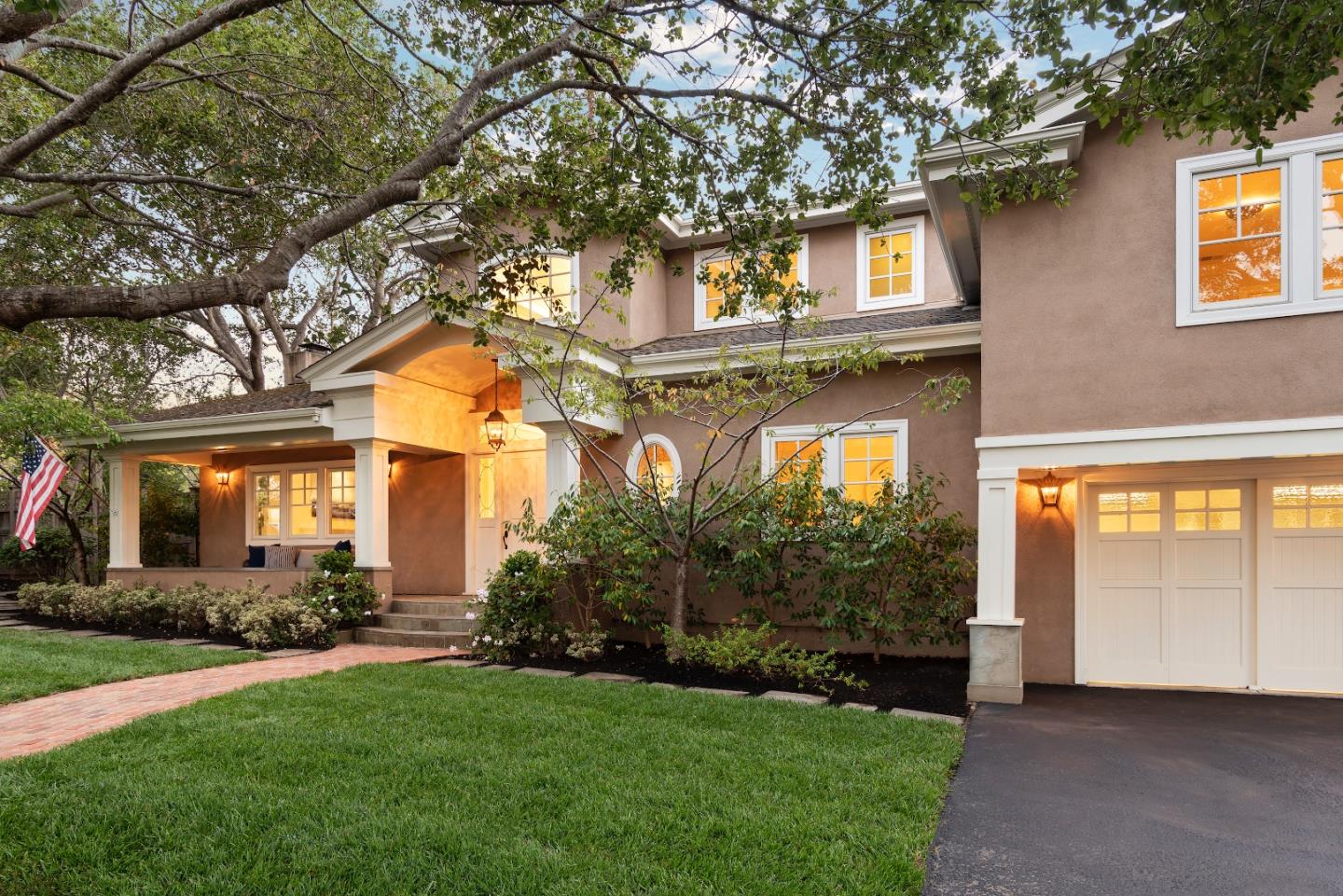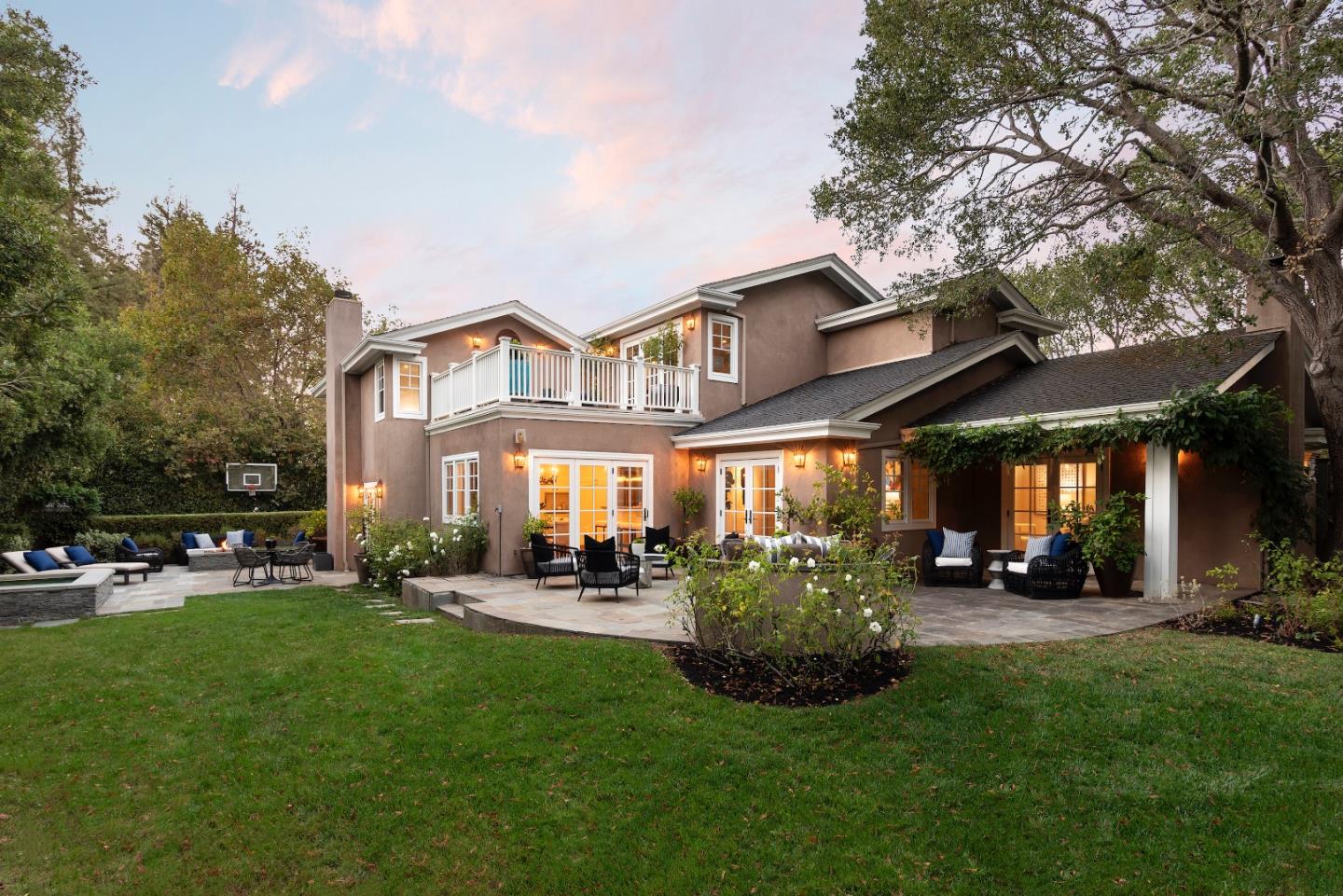 Details:
Lot Sq Feet:
17,400
Fireplaces:
2
HOA?
No
Bank Owned?
No
Status:
Pending
Remarks:
Ultimate Walk-Centric Lower North Hillsborough! Only 0.8 mile from your door to Philz Coffee! Steeped in the influence of East Coast architect Robert A.M. Stern, this custom remodel boasts a rare no-traffic street walking distance to downtown. Totally "Down to the Studs," remodel/expansion in the 2000s of high-end bespoke quality. Barrel-vaulted Foyer of 17 ft. ceilings. Rich moldings, built-ins & wainscot are a tribute to East Coast chic. Premium rift & quartered wide plank floors, quality Marvin windows & doors, Wolf, Sub-Zero. 5 beds, 4.5 baths, plus Office, plus Playroom. Main level guest suite perfect for grandparents. HUGE 30 ft. wide Family Room opens to terraces, saltwater Spa with motorized cover, Firepit, Flat Lawn, & deluxe SPORT COURT! Only 1 mile to North Elementary, Crocker Middle, Burlingame High! Sensational value for a large family retreat with flat lot and close to everything!
There are currently no open houses for this property. Please contact
Geoffrey Nelson
to schedule an appointment.