<![CDATA[ var dwellicious_data = { "address": "5108 Adriana Ct ", "city": "ANTIOCH", "state": "CA", "zip": "94531", "zip4": "", "area": "", "subdivision": "", "county": "", "price": "711000", "beds": "5", "baths": "3", "sqft": "2351", "lotsize": "6110", "yearbuilt": "1996-01-01", "proptype": "Residential", "mlsnum": "41009117", "active": false, "remarks": "Located on a quiet court with plenty of parking. Offering 5 bedrooms and 3 full bathrooms with full 3 car garage, full bed and bath downstairs. All beautiful brand new laminate floors through out the first floor and upgraded new carpeting upstairs. Large Balcony off the master bedroom to enjoy your morning coffee. Kitchen had a full remodel (counter tops, Cabinets, Appliances, Sink, Faucet) all within the last year. Enjoy the large backyard with covered patio area, plenty of fruit trees and room for entertaining. Close to schools, Shopping, restaurants, hospital and freeway. Motivated seller.", "photos": [ { "displayorder": 0, "url": "//cdnparap30.paragonrels.com/ParagonImages/Property/P3/MAXEBRDI/41009117/0/0/0/d2718588dedc6b3a030627252fb40817/122/838792671b5d7a009d0c15aeed14c17b/41009117.JPG", "caption": "" }, "displayorder": 1, "url": "//cdnparap30.paragonrels.com/ParagonImages/Property/P3/MAXEBRDI/41009117/1/0/0/fcf646a13d9fb0f3106002430b3faaaa/122/838792671b5d7a009d0c15aeed14c17b/41009117-1.JPG", "caption": "" }, "displayorder": 2, "url": "//cdnparap30.paragonrels.com/ParagonImages/Property/P3/MAXEBRDI/41009117/2/0/0/0931efc844e4cfbc24c7c4427ed0883c/122/838792671b5d7a009d0c15aeed14c17b/41009117-2.JPG", "caption": "" }, "displayorder": 3, "url": "//cdnparap30.paragonrels.com/ParagonImages/Property/P3/MAXEBRDI/41009117/3/0/0/2ff3d359e3273bf44622587495c89964/122/838792671b5d7a009d0c15aeed14c17b/41009117-3.JPG", "caption": "" }, "displayorder": 4, "url": "//cdnparap30.paragonrels.com/ParagonImages/Property/P3/MAXEBRDI/41009117/4/0/0/5a8834495a40467297a116de19f7fb18/122/838792671b5d7a009d0c15aeed14c17b/41009117-4.JPG", "caption": "" }, "displayorder": 5, "url": "//cdnparap30.paragonrels.com/ParagonImages/Property/P3/MAXEBRDI/41009117/5/0/0/c405e9d1ab5d21a95f571845f97a6954/122/838792671b5d7a009d0c15aeed14c17b/41009117-5.JPG", "caption": "" }, "displayorder": 6, "url": "//cdnparap30.paragonrels.com/ParagonImages/Property/P3/MAXEBRDI/41009117/6/0/0/4e884e5950809422755700f75cbc3a74/122/838792671b5d7a009d0c15aeed14c17b/41009117-6.JPG", "caption": "" }, "displayorder": 7, "url": "//cdnparap30.paragonrels.com/ParagonImages/Property/P3/MAXEBRDI/41009117/7/0/0/cf3044b9de056d92effd6acef76c3b1a/122/838792671b5d7a009d0c15aeed14c17b/41009117-7.JPG", "caption": "" }, "displayorder": 8, "url": "//cdnparap30.paragonrels.com/ParagonImages/Property/P3/MAXEBRDI/41009117/8/0/0/5decb7423594da5336d0c8fba7d88525/122/838792671b5d7a009d0c15aeed14c17b/41009117-8.JPG", "caption": "" }, "displayorder": 9, "url": "//cdnparap30.paragonrels.com/ParagonImages/Property/P3/MAXEBRDI/41009117/9/0/0/9daed573c6c8fc0649f6d9c5d0d3d485/122/838792671b5d7a009d0c15aeed14c17b/41009117-9.JPG", "caption": "" }, "displayorder": 10, "url": "//cdnparap30.paragonrels.com/ParagonImages/Property/P3/MAXEBRDI/41009117/10/0/0/115d11764fd85fe8c9490e03cdae0ac0/122/838792671b5d7a009d0c15aeed14c17b/41009117-10.JPG", "caption": "" }, "displayorder": 11, "url": "//cdnparap30.paragonrels.com/ParagonImages/Property/P3/MAXEBRDI/41009117/11/0/0/8876b1179982729cd3b73bc52a88f5fb/122/838792671b5d7a009d0c15aeed14c17b/41009117-11.JPG", "caption": "" }, "displayorder": 12, "url": "//cdnparap30.paragonrels.com/ParagonImages/Property/P3/MAXEBRDI/41009117/12/0/0/6b991b4b8407001b7c566405b2dcda5c/122/838792671b5d7a009d0c15aeed14c17b/41009117-12.JPG", "caption": "" }, "displayorder": 13, "url": "//cdnparap30.paragonrels.com/ParagonImages/Property/P3/MAXEBRDI/41009117/13/0/0/93636ab4ab64125a2cde430551af854d/122/838792671b5d7a009d0c15aeed14c17b/41009117-13.JPG", "caption": "" }, "displayorder": 14, "url": "//cdnparap30.paragonrels.com/ParagonImages/Property/P3/MAXEBRDI/41009117/14/0/0/e6445e377fd94d86649f5eb6288e96f0/122/838792671b5d7a009d0c15aeed14c17b/41009117-14.JPG", "caption": "" }, "displayorder": 15, "url": "//cdnparap30.paragonrels.com/ParagonImages/Property/P3/MAXEBRDI/41009117/15/0/0/793ce22a70c3797d6bea373e5aa952ac/122/838792671b5d7a009d0c15aeed14c17b/41009117-15.JPG", "caption": "" }, "displayorder": 16, "url": "//cdnparap30.paragonrels.com/ParagonImages/Property/P3/MAXEBRDI/41009117/16/0/0/1c65e5254febb2d9f8e6fc0d17a68923/122/838792671b5d7a009d0c15aeed14c17b/41009117-16.JPG", "caption": "" }, "displayorder": 17, "url": "//cdnparap30.paragonrels.com/ParagonImages/Property/P3/MAXEBRDI/41009117/17/0/0/7357a26e1c83637d89cc819239e45ee1/122/838792671b5d7a009d0c15aeed14c17b/41009117-17.JPG", "caption": "" }, "displayorder": 18, "url": "//cdnparap30.paragonrels.com/ParagonImages/Property/P3/MAXEBRDI/41009117/18/0/0/85acb6bc1803e57b1ba75d2d6f2385f7/122/838792671b5d7a009d0c15aeed14c17b/41009117-18.JPG", "caption": "" }, "displayorder": 19, "url": "//cdnparap30.paragonrels.com/ParagonImages/Property/P3/MAXEBRDI/41009117/19/0/0/be8a5c5650a4b17adc2bb0e3e805a2c6/122/838792671b5d7a009d0c15aeed14c17b/41009117-19.JPG", "caption": "" }, "displayorder": 20, "url": "//cdnparap30.paragonrels.com/ParagonImages/Property/P3/MAXEBRDI/41009117/20/0/0/7b0292b45b4b7d72297df2478832b70e/122/838792671b5d7a009d0c15aeed14c17b/41009117-20.JPG", "caption": "" }, "displayorder": 21, "url": "//cdnparap30.paragonrels.com/ParagonImages/Property/P3/MAXEBRDI/41009117/21/0/0/7495e330e2b462fda595ef0f834a5e23/122/838792671b5d7a009d0c15aeed14c17b/41009117-21.JPG", "caption": "" }, "displayorder": 22, "url": "//cdnparap30.paragonrels.com/ParagonImages/Property/P3/MAXEBRDI/41009117/22/0/0/c587374972e0b3348a171d871bfee412/122/838792671b5d7a009d0c15aeed14c17b/41009117-22.JPG", "caption": "" }, "displayorder": 23, "url": "//cdnparap30.paragonrels.com/ParagonImages/Property/P3/MAXEBRDI/41009117/23/0/0/123102183e6803700cf33430ea93687b/122/838792671b5d7a009d0c15aeed14c17b/41009117-23.JPG", "caption": "" }, "displayorder": 24, "url": "//cdnparap30.paragonrels.com/ParagonImages/Property/P3/MAXEBRDI/41009117/24/0/0/8cadf67f95b73346a976ff262966bbae/122/838792671b5d7a009d0c15aeed14c17b/41009117-24.JPG", "caption": "" }, "displayorder": 25, "url": "//cdnparap30.paragonrels.com/ParagonImages/Property/P3/MAXEBRDI/41009117/25/0/0/3a5f7a7b6f59fd67fe21dcd604bbbb20/122/838792671b5d7a009d0c15aeed14c17b/41009117-25.JPG", "caption": "" }, "displayorder": 26, "url": "//cdnparap30.paragonrels.com/ParagonImages/Property/P3/MAXEBRDI/41009117/26/0/0/2269dcf4e71f3cdcf7677d159eb572de/122/838792671b5d7a009d0c15aeed14c17b/41009117-26.JPG", "caption": "" }, "displayorder": 27, "url": "//cdnparap30.paragonrels.com/ParagonImages/Property/P3/MAXEBRDI/41009117/27/0/0/53563f2304502d7f1d731bae4f14bbce/122/838792671b5d7a009d0c15aeed14c17b/41009117-27.JPG", "caption": "" }, "displayorder": 28, "url": "//cdnparap30.paragonrels.com/ParagonImages/Property/P3/MAXEBRDI/41009117/28/0/0/1f4344b2f27950189c5a12f209f72463/122/838792671b5d7a009d0c15aeed14c17b/41009117-28.JPG", "caption": "" }, "displayorder": 29, "url": "//cdnparap30.paragonrels.com/ParagonImages/Property/P3/MAXEBRDI/41009117/29/0/0/d482676167f86d0bfc1a869b8a75070d/122/838792671b5d7a009d0c15aeed14c17b/41009117-29.JPG", "caption": "" }, "displayorder": 30, "url": "//cdnparap30.paragonrels.com/ParagonImages/Property/P3/MAXEBRDI/41009117/30/0/0/cb93ba90fe051eacca04c9990742ec1e/122/838792671b5d7a009d0c15aeed14c17b/41009117-30.JPG", "caption": "" }, "displayorder": 31, "url": "//cdnparap30.paragonrels.com/ParagonImages/Property/P3/MAXEBRDI/41009117/31/0/0/061f68575bb0be0e2df346f0d7b2efe8/122/838792671b5d7a009d0c15aeed14c17b/41009117-31.JPG", "caption": "" }, "displayorder": 32, "url": "//cdnparap30.paragonrels.com/ParagonImages/Property/P3/MAXEBRDI/41009117/32/0/0/cc2bf51b55b3cd01ffe57f3dc9825a07/122/838792671b5d7a009d0c15aeed14c17b/41009117-32.JPG", "caption": "" }, "displayorder": 33, "url": "//cdnparap30.paragonrels.com/ParagonImages/Property/P3/MAXEBRDI/41009117/33/0/0/c19c7c48defc97d27003452dca586d88/122/838792671b5d7a009d0c15aeed14c17b/41009117-33.JPG", "caption": "" }, "displayorder": 34, "url": "//cdnparap30.paragonrels.com/ParagonImages/Property/P3/MAXEBRDI/41009117/34/0/0/c0ef6ee5251f2cd07d16b21742391eac/122/838792671b5d7a009d0c15aeed14c17b/41009117-34.JPG", "caption": "" }, "displayorder": 35, "url": "//cdnparap30.paragonrels.com/ParagonImages/Property/P3/MAXEBRDI/41009117/35/0/0/73fcff469bd9ca5c5608068d8e6e127d/122/838792671b5d7a009d0c15aeed14c17b/41009117-35.JPG", "caption": "" }, "displayorder": 36, "url": "//cdnparap30.paragonrels.com/ParagonImages/Property/P3/MAXEBRDI/41009117/36/0/0/272b6e73d9c6244458bb6a91b3b6477d/122/838792671b5d7a009d0c15aeed14c17b/41009117-36.JPG", "caption": "" }, "displayorder": 37, "url": "//cdnparap30.paragonrels.com/ParagonImages/Property/P3/MAXEBRDI/41009117/37/0/0/c958408911af8b30e196b0fd0e0fa674/122/838792671b5d7a009d0c15aeed14c17b/41009117-37.JPG", "caption": "" }, "displayorder": 38, "url": "//cdnparap30.paragonrels.com/ParagonImages/Property/P3/MAXEBRDI/41009117/38/0/0/d9471bdbccbf447e9681cd191e43a2ad/122/838792671b5d7a009d0c15aeed14c17b/41009117-38.JPG", "caption": "" } ], "agent": { "name": "Kelly Parker", "phone": "818-749-5299", "email": "kellyparker4realestate@gmail.com" }, "broker": { "name": "EXP Realty", "phone": "", "email": "" } }; ]]>
5108 Adriana Ct
ANTIOCH, CA 94531

Click here for map
Residential Home
$711,000
2,351 Sq Feet
5 Bedrooms
3 Bathrooms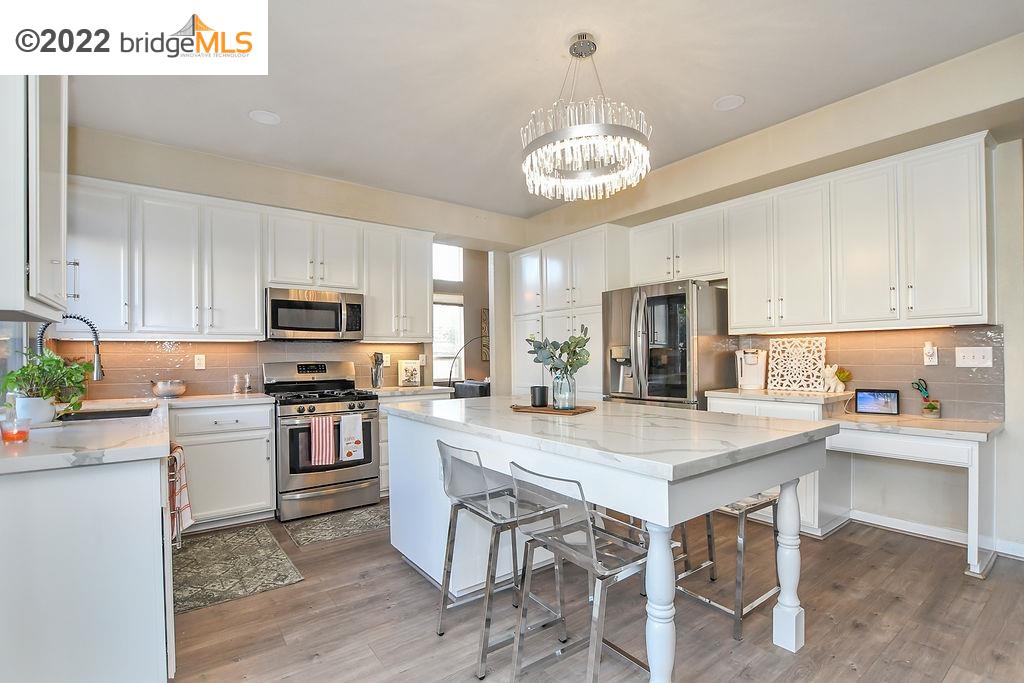 Details:
Lot Sq Feet:
6,110
Fireplaces:
2
HOA?
No
Bank Owned?
No
Status:
Withdrawn
Remarks:
Located on a quiet court with plenty of parking. Offering 5 bedrooms and 3 full bathrooms with full 3 car garage, full bed and bath downstairs. All beautiful brand new laminate floors through out the first floor and upgraded new carpeting upstairs. Large Balcony off the master bedroom to enjoy your morning coffee. Kitchen had a full remodel (counter tops, Cabinets, Appliances, Sink, Faucet) all within the last year. Enjoy the large backyard with covered patio area, plenty of fruit trees and room for entertaining. Close to schools, Shopping, restaurants, hospital and freeway. Motivated seller.
There are currently no open houses for this property. Please contact
Kelly Parker
to schedule an appointment.