<![CDATA[ var dwellicious_data = { "address": "24634 Winter Circle ", "city": "MENIFEE", "state": "CA", "zip": "92584", "zip4": "", "area": "", "subdivision": "", "county": "", "price": "665000", "beds": "6", "baths": "5", "sqft": "3326", "lotsize": "7614", "yearbuilt": "2021-01-01", "proptype": "Residential", "mlsnum": "CRIV22083607", "active": false, "remarks": "Welcome to this fabulous area! Windows create a light filled interior with well placed neutral accents. Meal prep is a breeze in the kitchen, complete with a spacious center island. Head to the spacious primary suite with good layout and closet included. Other bedrooms provide nice flexible living space. The primary bathroom is fully equipped with a separate tub and shower, double sinks, and plenty of under sink storage. The fenced in backyard gives you the perfect private area to enjoy the outdoors. Like what you hear? Come see it for yourself!", "photos": [ { "displayorder": 0, "url": "https://media.crmls.org/medias/7eea8ccb-6078-4caa-b8ba-f6980fce8a09.jpg", "caption": "" }, "displayorder": 1, "url": "https://media.crmls.org/medias/55028230-cc33-4523-9bbf-4d5fe25e1030.jpg", "caption": "" }, "displayorder": 2, "url": "https://media.crmls.org/medias/e9909f2e-2505-4406-940d-d4a62c0f6f39.jpg", "caption": "" }, "displayorder": 3, "url": "https://media.crmls.org/medias/3b23a455-33ce-4243-ba24-48bace6843bf.jpg", "caption": "" }, "displayorder": 4, "url": "https://media.crmls.org/medias/7ecca58b-d230-4e1b-b4aa-c8d9cb68cf85.jpg", "caption": "" }, "displayorder": 5, "url": "https://media.crmls.org/medias/a1edcf54-19ae-46e2-8fcf-fe08355694b9.jpg", "caption": "" }, "displayorder": 6, "url": "https://media.crmls.org/medias/c1406e36-3d75-4993-a2ee-610c8c20f3b9.jpg", "caption": "" }, "displayorder": 7, "url": "https://media.crmls.org/medias/95fbbb59-bc63-4afb-83e6-6a53ba4364a6.jpg", "caption": "" }, "displayorder": 8, "url": "https://media.crmls.org/medias/108c255b-d820-4a0a-a586-35ca68ba5b4f.jpg", "caption": "" }, "displayorder": 9, "url": "https://media.crmls.org/medias/149f3703-7904-4c46-8b01-ce403c1ec927.jpg", "caption": "" }, "displayorder": 10, "url": "https://media.crmls.org/medias/44663253-a1f8-4e71-8cbe-eedb64a77991.jpg", "caption": "" }, "displayorder": 11, "url": "https://media.crmls.org/medias/bdc1f8e6-9643-41f1-8015-b682bc1d25c2.jpg", "caption": "" }, "displayorder": 12, "url": "https://media.crmls.org/medias/1830ba2b-2238-4eed-8d57-f8975cefbb3a.jpg", "caption": "" }, "displayorder": 13, "url": "https://media.crmls.org/medias/b06b2ad9-92ac-4527-9bd0-a81f3d28af7a.jpg", "caption": "" }, "displayorder": 14, "url": "https://media.crmls.org/medias/75eac80a-9278-4ba0-97d1-eb3279a33f03.jpg", "caption": "" }, "displayorder": 15, "url": "https://media.crmls.org/medias/e33fd7e8-2a94-4cc8-9f78-36abf512950f.jpg", "caption": "" }, "displayorder": 16, "url": "https://media.crmls.org/medias/bf19f368-3a5e-4366-ba82-84e0432d0b1d.jpg", "caption": "" }, "displayorder": 17, "url": "https://media.crmls.org/medias/70834439-b2da-4661-9312-8bbdcdfbcbe8.jpg", "caption": "" }, "displayorder": 18, "url": "https://media.crmls.org/medias/bcde6a27-bf24-40ff-a314-6257d649a111.jpg", "caption": "" }, "displayorder": 19, "url": "https://media.crmls.org/medias/59d60237-47af-4a6b-b8da-d64cdce55a80.jpg", "caption": "" }, "displayorder": 20, "url": "https://media.crmls.org/medias/f5de3bfe-1375-48de-a6c2-24e210d4bb66.jpg", "caption": "" }, "displayorder": 21, "url": "https://media.crmls.org/medias/61de6491-6cec-45e1-891f-687df14e0f05.jpg", "caption": "" }, "displayorder": 22, "url": "https://media.crmls.org/medias/9836a288-03d0-43af-b90e-388d269495a6.jpg", "caption": "" }, "displayorder": 23, "url": "https://media.crmls.org/medias/085e0901-c98f-4790-bab8-0d189af72a3a.jpg", "caption": "" }, "displayorder": 24, "url": "https://media.crmls.org/medias/7e4e56d3-851f-4d9b-98a6-3f8b3601b2e5.jpg", "caption": "" }, "displayorder": 25, "url": "https://media.crmls.org/medias/d788b3ce-1d50-4c89-88e1-55318eec8b9e.jpg", "caption": "" }, "displayorder": 26, "url": "https://media.crmls.org/medias/d1ee0fb4-4330-45c0-ab0d-a790f5eafacd.jpg", "caption": "" }, "displayorder": 27, "url": "https://media.crmls.org/medias/11525ebc-77f9-4dba-a287-163d370a9d09.jpg", "caption": "" }, "displayorder": 28, "url": "https://media.crmls.org/medias/ef43dd5a-aa75-4321-93db-0ce8ad0a056a.jpg", "caption": "" }, "displayorder": 29, "url": "https://media.crmls.org/medias/754a3cd4-8fce-4d9e-b001-975198906d2c.jpg", "caption": "" } ], "agent": { "name": "GABRIEL VALDEZ", "phone": "", "email": "gabriel.valdez@opendoor.com" }, "broker": { "name": "OPENDOOR BROKERAGE INC.", "phone": "", "email": "" } }; ]]>
24634 Winter Circle
MENIFEE, CA 92584

Click here for map
Residential Home
$665,000
3,326 Sq Feet
6 Bedrooms
5 Bathrooms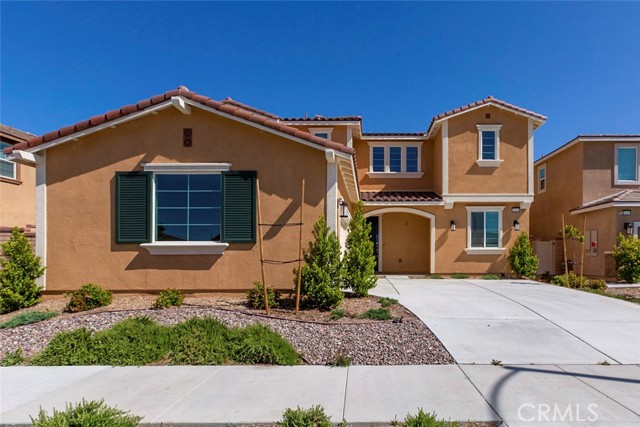 Details:
Lot Sq Feet:
7,614
Fireplaces:
0
HOA?
Yes
Bank Owned?
No
Status:
Sold
Remarks:
Welcome to this fabulous area! Windows create a light filled interior with well placed neutral accents. Meal prep is a breeze in the kitchen, complete with a spacious center island. Head to the spacious primary suite with good layout and closet included. Other bedrooms provide nice flexible living space. The primary bathroom is fully equipped with a separate tub and shower, double sinks, and plenty of under sink storage. The fenced in backyard gives you the perfect private area to enjoy the outdoors. Like what you hear? Come see it for yourself!
There are currently no open houses for this property. Please contact
GABRIEL VALDEZ
to schedule an appointment.