<![CDATA[ var dwellicious_data = { "address": "76 Eider Run ", "city": "IRVINE", "state": "CA", "zip": "92618", "zip4": "", "area": "", "subdivision": "", "county": "", "price": "4688000", "beds": "5", "baths": "5", "sqft": "5390", "lotsize": "8060", "yearbuilt": "2018-01-01", "proptype": "Residential", "mlsnum": "CROC22161028", "active": true, "remarks": "Luxury single-family house in the 24-hour guard-gated ALTAIR community in the City of Irvine. It features 5 Bedrooms 5.5 Bathrooms 2-car garage, including the solar systems. Grand open floor plan with 22ft+ high ceiling, Custom sliding doors to the backyard allow for plenty of natural light. Upgraded kitchen with Wolf & Sub-Zero appliances and a large center island. Main floor bedroom with full bathroom perfect for guests. Luxurious hardwood flooring. The second floor features 4 bedrooms all with their own bathrooms. The private master suite has double vanity sinks along with a walk-in shower and a soaking tub. Huge loft on the second floor with a big balcony. Gorgeous backyard features outdoor California room, Barbecue area and a fire pit and grill. It also contains height efficiency and space-saving dual carrier air conditioning units and heaters with separate controls, 400-amp panel with sub-panel electrical service, and Rinnai dual tankless water heaters. The Community Resort-style Amenities include junior Olympic pools & Spas, outdoor fireplaces, Sports courts, parks, & Clubhouse. Located just a short drive away from world-class shopping Center. Head to Angel Stadium to catch a game. Altair is a short distance from various wildlife preserves, state parks and Southern Califor", "photos": [ { "displayorder": 0, "url": "https://media.crmls.org/medias/8b4881dd-cf80-414e-a0ff-5cd7229170b2.jpg", "caption": "" }, "displayorder": 1, "url": "https://media.crmls.org/medias/ac3f0ad6-c42f-491b-b84e-44e9b2c29993.jpg", "caption": "" }, "displayorder": 2, "url": "https://media.crmls.org/medias/899d4752-6608-4770-b2f3-3d1e4b0d8b6c.jpg", "caption": "" }, "displayorder": 3, "url": "https://media.crmls.org/medias/b3ac10a4-2ec2-45c4-8752-3bbd9440adc5.jpg", "caption": "" }, "displayorder": 4, "url": "https://media.crmls.org/medias/c6bb109b-312c-4450-87d8-ccfd49c41ad8.jpg", "caption": "" }, "displayorder": 5, "url": "https://media.crmls.org/medias/b410035d-054f-41fa-a571-9864cf578229.jpg", "caption": "" }, "displayorder": 6, "url": "https://media.crmls.org/medias/5e4c84cc-6fa8-4c16-a9c3-fa52b84d79d0.jpg", "caption": "" }, "displayorder": 7, "url": "https://media.crmls.org/medias/421edfd9-cf2f-4846-a984-8f114d475184.jpg", "caption": "" }, "displayorder": 8, "url": "https://media.crmls.org/medias/6cc41a6a-4abd-4122-b1a9-931a3f3f8356.jpg", "caption": "" }, "displayorder": 9, "url": "https://media.crmls.org/medias/65f23aba-1ec6-4ccf-9171-a9513a0a4e71.jpg", "caption": "" }, "displayorder": 10, "url": "https://media.crmls.org/medias/35691ce6-95f1-4f6c-b8dd-c8d4c0e84b9b.jpg", "caption": "" }, "displayorder": 11, "url": "https://media.crmls.org/medias/092b8622-59e3-4e93-b564-958a99adc560.jpg", "caption": "" }, "displayorder": 12, "url": "https://media.crmls.org/medias/36adfdcc-e48c-47b3-b2a2-71f7dbe9068e.jpg", "caption": "" }, "displayorder": 13, "url": "https://media.crmls.org/medias/37f57194-7cc1-4f7c-afa8-1b802d9e3f15.jpg", "caption": "" }, "displayorder": 14, "url": "https://media.crmls.org/medias/8871bc06-1ffc-43a2-9298-6151dea1e2d6.jpg", "caption": "" }, "displayorder": 15, "url": "https://media.crmls.org/medias/d2697a96-9940-40f2-bb31-99e0e493b54b.jpg", "caption": "" }, "displayorder": 16, "url": "https://media.crmls.org/medias/75fd562f-74c0-4132-a16f-70ef50d6cbdc.jpg", "caption": "" }, "displayorder": 17, "url": "https://media.crmls.org/medias/e1b092f8-6f7d-402e-bfa8-e1b4d72864c6.jpg", "caption": "" }, "displayorder": 18, "url": "https://media.crmls.org/medias/d515909c-9ad4-4150-8df3-ad7c07c42a93.jpg", "caption": "" }, "displayorder": 19, "url": "https://media.crmls.org/medias/978d2179-0c3e-4dc3-8029-e4a7213ef9f7.jpg", "caption": "" }, "displayorder": 20, "url": "https://media.crmls.org/medias/04c2e790-31bc-4431-9aa0-415aa8a203f8.jpg", "caption": "" }, "displayorder": 21, "url": "https://media.crmls.org/medias/f6eaf527-26bd-4c35-9f52-cd42e47a737e.jpg", "caption": "" }, "displayorder": 22, "url": "https://media.crmls.org/medias/491654c8-3a74-4a1f-9746-7fd747cf122f.jpg", "caption": "" }, "displayorder": 23, "url": "https://media.crmls.org/medias/6c210ebe-dd2f-4908-a7a3-726fda35f9f4.jpg", "caption": "" }, "displayorder": 24, "url": "https://media.crmls.org/medias/b2878e0b-590b-4338-9809-22f593e2c651.jpg", "caption": "" }, "displayorder": 25, "url": "https://media.crmls.org/medias/7fac9a78-0e3a-435f-9fe4-e29a90418493.jpg", "caption": "" }, "displayorder": 26, "url": "https://media.crmls.org/medias/d8a41366-a36a-4d09-8c36-552d5d572561.jpg", "caption": "" }, "displayorder": 27, "url": "https://media.crmls.org/medias/3c6b1df0-d774-423c-9c8f-5819bc2278bb.jpg", "caption": "" }, "displayorder": 28, "url": "https://media.crmls.org/medias/4ad65149-9262-40dd-8cec-659df546d8ac.jpg", "caption": "" }, "displayorder": 29, "url": "https://media.crmls.org/medias/0a4e9a8e-ed49-4882-86ad-186e3b151ad6.jpg", "caption": "" }, "displayorder": 30, "url": "https://media.crmls.org/medias/fd6f0aaa-3512-4fca-97a3-1d30ca421210.jpg", "caption": "" }, "displayorder": 31, "url": "https://media.crmls.org/medias/561ed081-934a-4a6a-98da-ba7537be89bc.jpg", "caption": "" }, "displayorder": 32, "url": "https://media.crmls.org/medias/7670e414-f39a-470c-b44c-fcbcedbcd27f.jpg", "caption": "" }, "displayorder": 33, "url": "https://media.crmls.org/medias/23fa161c-729d-4d13-bd80-fc8767aad086.jpg", "caption": "" }, "displayorder": 34, "url": "https://media.crmls.org/medias/15b89293-50b1-45b1-a88d-83636cc12518.jpg", "caption": "" }, "displayorder": 35, "url": "https://media.crmls.org/medias/df82a761-ba81-4032-adea-d629c1241481.jpg", "caption": "" }, "displayorder": 36, "url": "https://media.crmls.org/medias/7e4c19a0-4a37-4eb8-bcd5-81b3afc79fb8.jpg", "caption": "" }, "displayorder": 37, "url": "https://media.crmls.org/medias/c5aef2ea-4cff-45c2-bd6e-b5de6aae198a.jpg", "caption": "" }, "displayorder": 38, "url": "https://media.crmls.org/medias/c7e508e0-493d-48be-9b32-563c7b986be6.jpg", "caption": "" }, "displayorder": 39, "url": "https://media.crmls.org/medias/7f8c2b88-c742-446e-938b-c5bae5d0916a.jpg", "caption": "" } ], "agent": { "name": "Cayenne Kuang", "phone": "", "email": "cayennerealtor@gmail.com" }, "broker": { "name": "Spectrum Realty", "phone": "", "email": "" } }; ]]>
76 Eider Run
IRVINE, CA 92618

Click here for map
Residential Home
$4,688,000
5,390 Sq Feet
5 Bedrooms
5 Bathrooms
1 Partial Bath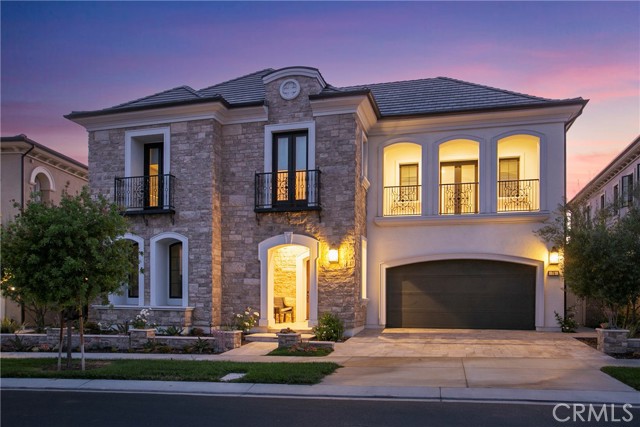 Details:
Lot Sq Feet:
8,060
Fireplaces:
0
HOA?
Yes
Bank Owned?
No
Status:
Active
Remarks:
Luxury single-family house in the 24-hour guard-gated ALTAIR community in the City of Irvine. It features 5 Bedrooms 5.5 Bathrooms 2-car garage, including the solar systems. Grand open floor plan with 22ft+ high ceiling, Custom sliding doors to the backyard allow for plenty of natural light. Upgraded kitchen with Wolf & Sub-Zero appliances and a large center island. Main floor bedroom with full bathroom perfect for guests. Luxurious hardwood flooring. The second floor features 4 bedrooms all with their own bathrooms. The private master suite has double vanity sinks along with a walk-in shower and a soaking tub. Huge loft on the second floor with a big balcony. Gorgeous backyard features outdoor California room, Barbecue area and a fire pit and grill. It also contains height efficiency and space-saving dual carrier air conditioning units and heaters with separate controls, 400-amp panel with sub-panel electrical service, and Rinnai dual tankless water heaters. The Community Resort-style Amenities include junior Olympic pools & Spas, outdoor fireplaces, Sports courts, parks, & Clubhouse. Located just a short drive away from world-class shopping Center. Head to Angel Stadium to catch a game. Altair is a short distance from various wildlife preserves, state parks and Southern Califor
There are currently no open houses for this property. Please contact
Cayenne Kuang
to schedule an appointment.