<![CDATA[ var dwellicious_data = { "address": "1032 El Mirador Drive ", "city": "FULLERTON", "state": "CA", "zip": "92835", "zip4": "", "area": "", "subdivision": "", "county": "", "price": "1056000", "beds": "3", "baths": "1", "sqft": "2152", "lotsize": "7665", "yearbuilt": "1962-01-01", "proptype": "Residential", "mlsnum": "CRPW22179484", "active": false, "remarks": "PERFECT FOR EVERYDAY LIVING AND ENTERTAINING... Ideally located in the highly desirable Presidents Homes community, this single-level, ranch style home is your opportunity to enjoy a peaceful neighborhood with convenience and access. An inviting front yard with 2-car attached garage adds to the home's curb appeal. The freshly painted interior has an extended, open floor plan with two custom fireplaces with mantles. The ample kitchen provides a convection oven, plenty of space for cooking, plus lots of cabinets with self-close soft close features, and a generously sized center island. The Kitchen overlooks an eating area and a Bay window with seating and storage providing a beautiful view of the backyard. Just a few steps away is the laundry room with its own sink, offering abundant storage, countertop and cabinet space -- even a spot for an extra refrigerator! Down the hall are two bedrooms separated by a full bath, and at the other end of the hall is a primary bedroom en-suite complete with glass enclosed shower in bathroom, dressing area with triple mirrored closet doors and built-in cabinets and drawers for generous linen and wardrobe storage. This home boasts several additional upgrades including, QuietCool whole house fan, roof replacement (2013), newer forced air unit, new", "photos": [ { "displayorder": 0, "url": "https://media.crmls.org/medias/40185aa8-f2e3-4f8f-8be1-095b038129cd.jpg", "caption": "" }, "displayorder": 1, "url": "https://media.crmls.org/medias/87b3cb56-77dd-4567-8487-b822766fe1af.jpg", "caption": "" }, "displayorder": 2, "url": "https://media.crmls.org/medias/d6e7ec70-d2bc-4cdc-bcd1-89a08d152a6c.jpg", "caption": "" }, "displayorder": 3, "url": "https://media.crmls.org/medias/17eeaaad-a9b3-4cf9-b05b-93ff05fbc6db.jpg", "caption": "" }, "displayorder": 4, "url": "https://media.crmls.org/medias/82cf94ae-fcca-4709-976c-12b51e82c901.jpg", "caption": "" }, "displayorder": 5, "url": "https://media.crmls.org/medias/75c01df8-3e6e-48f6-8ee1-f1882c2539ba.jpg", "caption": "" }, "displayorder": 6, "url": "https://media.crmls.org/medias/c5041645-6bae-44c0-8c81-a9ae8a7e21c5.jpg", "caption": "" }, "displayorder": 7, "url": "https://media.crmls.org/medias/3b574092-e6db-4143-a14e-4c73565ef37a.jpg", "caption": "" }, "displayorder": 8, "url": "https://media.crmls.org/medias/e3b68f13-43e3-40f6-ba42-4e7f55a48363.jpg", "caption": "" }, "displayorder": 9, "url": "https://media.crmls.org/medias/15a4ba71-749b-4add-8719-96c2c1e37a23.jpg", "caption": "" }, "displayorder": 10, "url": "https://media.crmls.org/medias/3e0279dd-5981-4c1f-a6c8-759243d65704.jpg", "caption": "" }, "displayorder": 11, "url": "https://media.crmls.org/medias/a4ab48cc-114d-4871-833e-d3e6d64525dc.jpg", "caption": "" }, "displayorder": 12, "url": "https://media.crmls.org/medias/50108f8b-2554-40a0-9a89-814e16e0480b.jpg", "caption": "" }, "displayorder": 13, "url": "https://media.crmls.org/medias/fbc9b8b3-c37a-42b8-9fc3-a4d2701485cb.jpg", "caption": "" }, "displayorder": 14, "url": "https://media.crmls.org/medias/74dfda07-26d0-4caa-8297-974bcdb41c49.jpg", "caption": "" }, "displayorder": 15, "url": "https://media.crmls.org/medias/ecc471d8-43d2-4809-ad7f-45f433df6a79.jpg", "caption": "" }, "displayorder": 16, "url": "https://media.crmls.org/medias/a74484c7-de58-4456-ac68-da1486e98aab.jpg", "caption": "" }, "displayorder": 17, "url": "https://media.crmls.org/medias/34f6c701-fc4e-48f4-996d-ca16515cc5ab.jpg", "caption": "" }, "displayorder": 18, "url": "https://media.crmls.org/medias/5e21021e-4ae1-4f10-8cfe-8e255ca5456d.jpg", "caption": "" }, "displayorder": 19, "url": "https://media.crmls.org/medias/ea2424db-cb87-4a99-9ad8-980f1581cac5.jpg", "caption": "" }, "displayorder": 20, "url": "https://media.crmls.org/medias/f2f9b320-021a-4690-8e11-5fb7a7672063.jpg", "caption": "" }, "displayorder": 21, "url": "https://media.crmls.org/medias/4f69d43f-1d65-41b4-b1e1-d6b4765804a6.jpg", "caption": "" }, "displayorder": 22, "url": "https://media.crmls.org/medias/d48bdace-1a79-4b36-9ae4-29e650caa8bb.jpg", "caption": "" }, "displayorder": 23, "url": "https://media.crmls.org/medias/2726441c-ac59-4995-a59d-f3e18c0509ac.jpg", "caption": "" }, "displayorder": 24, "url": "https://media.crmls.org/medias/c862c8d2-6203-447d-8254-b26bb5edc0c4.jpg", "caption": "" }, "displayorder": 25, "url": "https://media.crmls.org/medias/81650e6a-4650-4c75-a7e3-d51fded0cb37.jpg", "caption": "" }, "displayorder": 26, "url": "https://media.crmls.org/medias/b106ad4e-b88c-489f-8a95-501dc92c9483.jpg", "caption": "" }, "displayorder": 27, "url": "https://media.crmls.org/medias/f7b2a51c-d866-4284-9693-23f3ed270bd2.jpg", "caption": "" }, "displayorder": 28, "url": "https://media.crmls.org/medias/35fcc5c3-5151-45d9-95bb-f04e9fc17651.jpg", "caption": "" }, "displayorder": 29, "url": "https://media.crmls.org/medias/bd79b746-2f69-4ab2-8bc8-844b56e0fad5.jpg", "caption": "" }, "displayorder": 30, "url": "https://media.crmls.org/medias/0fd831ca-8dc5-48af-ab08-b0b70c301b07.jpg", "caption": "" }, "displayorder": 31, "url": "https://media.crmls.org/medias/f69b9729-bf97-4971-9286-49d0f4e0e8ab.jpg", "caption": "" }, "displayorder": 32, "url": "https://media.crmls.org/medias/cfa95374-cff4-4348-b7f9-fc1a561bd9e5.jpg", "caption": "" }, "displayorder": 33, "url": "https://media.crmls.org/medias/8e3a98e4-72d7-4028-85e0-b426092fa73c.jpg", "caption": "" }, "displayorder": 34, "url": "https://media.crmls.org/medias/fdeebd5d-9448-4914-b51d-943041118f4a.jpg", "caption": "" }, "displayorder": 35, "url": "https://media.crmls.org/medias/5361d2b6-c788-4346-98de-12d58c9e0f73.jpg", "caption": "" }, "displayorder": 36, "url": "https://media.crmls.org/medias/4a3aa8e9-8589-48e2-9a6e-69d07d1126b1.jpg", "caption": "" }, "displayorder": 37, "url": "https://media.crmls.org/medias/f20e8c7c-cc2e-41cf-a3eb-58386da6f52d.jpg", "caption": "" }, "displayorder": 38, "url": "https://media.crmls.org/medias/ad8a7d61-0596-48d5-ae03-56c879552cf7.jpg", "caption": "" }, "displayorder": 39, "url": "https://media.crmls.org/medias/f3c0e86c-e118-463a-a555-6914f9a747aa.jpg", "caption": "" }, "displayorder": 40, "url": "https://media.crmls.org/medias/4cfbfd25-35b1-4479-aced-57e6a4a6fa87.jpg", "caption": "" }, "displayorder": 41, "url": "https://media.crmls.org/medias/e8bdc316-a4b9-4e20-b345-e59261fa2d5f.jpg", "caption": "" }, "displayorder": 42, "url": "https://media.crmls.org/medias/a406d86d-232d-4796-81fb-a0183c6265c4.jpg", "caption": "" }, "displayorder": 43, "url": "https://media.crmls.org/medias/c90e981e-b14c-446e-b1d6-8df3b94ac93a.jpg", "caption": "" }, "displayorder": 44, "url": "https://media.crmls.org/medias/0f3e2fbb-b17d-4d14-a597-66ac50cd4e68.jpg", "caption": "" } ], "agent": { "name": "Nerissa Rush", "phone": "", "email": "rushsuccess@yahoo.com" }, "broker": { "name": "Realty Pro 100", "phone": "", "email": "" } }; ]]>
1032 El Mirador Drive
FULLERTON, CA 92835

Click here for map
Residential Home
$1,056,000
2,152 Sq Feet
3 Bedrooms
1 Bathroom
1 Partial Bath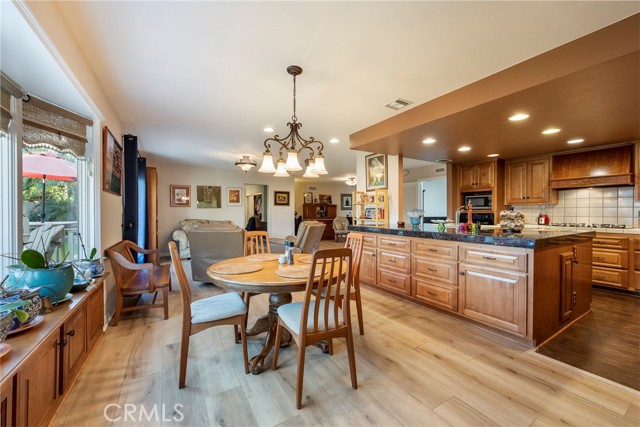 Details:
Lot Sq Feet:
7,665
Fireplaces:
0
HOA?
No
Bank Owned?
No
Status:
Expired
Remarks:
PERFECT FOR EVERYDAY LIVING AND ENTERTAINING... Ideally located in the highly desirable Presidents Homes community, this single-level, ranch style home is your opportunity to enjoy a peaceful neighborhood with convenience and access. An inviting front yard with 2-car attached garage adds to the home's curb appeal. The freshly painted interior has an extended, open floor plan with two custom fireplaces with mantles. The ample kitchen provides a convection oven, plenty of space for cooking, plus lots of cabinets with self-close soft close features, and a generously sized center island. The Kitchen overlooks an eating area and a Bay window with seating and storage providing a beautiful view of the backyard. Just a few steps away is the laundry room with its own sink, offering abundant storage, countertop and cabinet space -- even a spot for an extra refrigerator! Down the hall are two bedrooms separated by a full bath, and at the other end of the hall is a primary bedroom en-suite complete with glass enclosed shower in bathroom, dressing area with triple mirrored closet doors and built-in cabinets and drawers for generous linen and wardrobe storage. This home boasts several additional upgrades including, QuietCool whole house fan, roof replacement (2013), newer forced air unit, new
There are currently no open houses for this property. Please contact
Nerissa Rush
to schedule an appointment.