<![CDATA[ var dwellicious_data = { "address": "704 J Street ", "city": "ONTARIO", "state": "CA", "zip": "91762", "zip4": "", "area": "", "subdivision": "", "county": "", "price": "630000", "beds": "4", "baths": "2", "sqft": "1649", "lotsize": "8395", "yearbuilt": "1953-01-01", "proptype": "Residential", "mlsnum": "CRIV22170222", "active": true, "remarks": "BACK ON THE MARKET, Ones loss your gain! HUGE PRICE REDUCTION, Sellers said it has to go so don't miss out on this one-time opportunity to call 704 W. J St. Ontario, Home Sweet Home! This home is located on a large corner lot and offers 1649SF of living space on a 8395SF lot. The home offers 3 bedrooms on the west wing and a 4th bedroom on the east wing that has its own new remodeled bathroom which is perfect for either the parents or grandparents. If you enjoy cooking, then you'll love the large kitchen area with a kitchen nook. Sellers have also worked hard to keep some of the original hardware in the home and recently had all the cabinet knobs redone. If you're into garages and toys, then you'll love the huge parking area to the rear where the owners also just installed a new garage door. The home has newer dual pane windows to include new blinds, new paint throughout, and new fixtures & switches. Did I also mention that all the plumbing has been upgraded. Home is priced to sell, and I hear it all the time, he who snoozes loses, so check it out today! PS: Please Check out the 360 Virtual Tour, Just Click the 360 located under the map!", "photos": [ { "displayorder": 0, "url": "https://media.crmls.org/medias/9ffcb7b3-7601-45a8-b1d6-63fecd9b613b.jpg", "caption": "" }, "displayorder": 1, "url": "https://media.crmls.org/medias/ae7e8d51-90a4-430c-82f3-ee30d862927f.jpg", "caption": "" }, "displayorder": 2, "url": "https://media.crmls.org/medias/d45ce156-893b-4be3-8909-419d36b2c86c.jpg", "caption": "" }, "displayorder": 3, "url": "https://media.crmls.org/medias/32af4e61-f99e-4ffa-8cb1-d8fdb9d4eadd.jpg", "caption": "" }, "displayorder": 4, "url": "https://media.crmls.org/medias/93ff0d94-867b-4fd1-b725-da22bdd7b343.jpg", "caption": "" }, "displayorder": 5, "url": "https://media.crmls.org/medias/4828df40-1914-4adb-9d8d-4140b13f0836.jpg", "caption": "" }, "displayorder": 6, "url": "https://media.crmls.org/medias/bfc9f035-f82f-4237-a075-969c437e9094.jpg", "caption": "" }, "displayorder": 7, "url": "https://media.crmls.org/medias/60cc46bf-6104-44a3-b77f-929678bc895d.jpg", "caption": "" }, "displayorder": 8, "url": "https://media.crmls.org/medias/30145838-597f-4179-8c97-0d53e68f9e6b.jpg", "caption": "" }, "displayorder": 9, "url": "https://media.crmls.org/medias/34309091-ec7f-4f29-93ab-0c51ea689661.jpg", "caption": "" }, "displayorder": 10, "url": "https://media.crmls.org/medias/202f6bf6-ec22-44b7-acd0-25a30db60324.jpg", "caption": "" }, "displayorder": 11, "url": "https://media.crmls.org/medias/370faad0-2c63-4b41-8a67-54a3b8fd56e1.jpg", "caption": "" }, "displayorder": 12, "url": "https://media.crmls.org/medias/6882f3e2-0905-477b-87d2-1ec87c437992.jpg", "caption": "" }, "displayorder": 13, "url": "https://media.crmls.org/medias/bd081d12-324f-47a4-aec4-ccbff82cda7b.jpg", "caption": "" }, "displayorder": 14, "url": "https://media.crmls.org/medias/da129eec-eaf0-49e3-a506-1e0de1ae6ae1.jpg", "caption": "" }, "displayorder": 15, "url": "https://media.crmls.org/medias/30ef0893-a8d6-47a0-81eb-8147e8ac3838.jpg", "caption": "" }, "displayorder": 16, "url": "https://media.crmls.org/medias/01ee384a-31a8-4169-b86c-45820bf03813.jpg", "caption": "" }, "displayorder": 17, "url": "https://media.crmls.org/medias/93c7570d-cef9-416a-b50d-54e15671e131.jpg", "caption": "" }, "displayorder": 18, "url": "https://media.crmls.org/medias/360a5315-aa5d-4aa7-96ec-ea673eaaf9cd.jpg", "caption": "" }, "displayorder": 19, "url": "https://media.crmls.org/medias/d11dc1f5-d338-4c2e-81ef-5114761f7d97.jpg", "caption": "" }, "displayorder": 20, "url": "https://media.crmls.org/medias/98a278ac-4178-4449-addf-685ab3da89cc.jpg", "caption": "" }, "displayorder": 21, "url": "https://media.crmls.org/medias/7a43af0f-13ab-4cef-99fe-44043e0db8da.jpg", "caption": "" }, "displayorder": 22, "url": "https://media.crmls.org/medias/ac445bff-57a8-4dcc-90fa-82d5d627b088.jpg", "caption": "" }, "displayorder": 23, "url": "https://media.crmls.org/medias/89250a04-bb3e-4bcf-a3e2-9acbc572d1e8.jpg", "caption": "" }, "displayorder": 24, "url": "https://media.crmls.org/medias/cd480c7f-5c3c-4907-87bf-fb943c2aa66d.jpg", "caption": "" }, "displayorder": 25, "url": "https://media.crmls.org/medias/ba5dca04-48d2-4be8-98df-71ca9f8c3fcb.jpg", "caption": "" }, "displayorder": 26, "url": "https://media.crmls.org/medias/1aecb1c1-2c21-4987-bab8-f079988b5832.jpg", "caption": "" }, "displayorder": 27, "url": "https://media.crmls.org/medias/b4b1972d-8d9f-4f63-b59e-267301f7dd3a.jpg", "caption": "" }, "displayorder": 28, "url": "https://media.crmls.org/medias/bb0160b4-da5d-4771-b00d-a847c968ddbe.jpg", "caption": "" }, "displayorder": 29, "url": "https://media.crmls.org/medias/4d26f117-43bb-4f9e-a34a-2ce161c5b091.jpg", "caption": "" }, "displayorder": 30, "url": "https://media.crmls.org/medias/5e749261-7382-46eb-b92b-51e15f77f155.jpg", "caption": "" }, "displayorder": 31, "url": "https://media.crmls.org/medias/c3fdcbfe-7fca-46b9-9784-56d499d45f48.jpg", "caption": "" }, "displayorder": 32, "url": "https://media.crmls.org/medias/a12491e0-b68d-4b8b-9d41-0cd19a96e9c5.jpg", "caption": "" }, "displayorder": 33, "url": "https://media.crmls.org/medias/88f950bf-23fe-4b0b-9ace-c66c16d190be.jpg", "caption": "" }, "displayorder": 34, "url": "https://media.crmls.org/medias/e65a49e1-f736-46ac-b0cc-59c4785ce984.jpg", "caption": "" }, "displayorder": 35, "url": "https://media.crmls.org/medias/e224468b-311f-4687-b6ff-814fcff9feb9.jpg", "caption": "" }, "displayorder": 36, "url": "https://media.crmls.org/medias/37c2eab4-19a5-457c-88cd-b34ba0a6fa61.jpg", "caption": "" }, "displayorder": 37, "url": "https://media.crmls.org/medias/4e26c46f-052f-4133-baaa-aeafdb2b9338.jpg", "caption": "" }, "displayorder": 38, "url": "https://media.crmls.org/medias/5eaa9364-4260-453a-84b4-9a9c0c91eb17.jpg", "caption": "" }, "displayorder": 39, "url": "https://media.crmls.org/medias/2748ca15-566d-4831-9443-05a417659234.jpg", "caption": "" }, "displayorder": 40, "url": "https://media.crmls.org/medias/2a2a0f92-8557-4044-89b5-3afd6be49da2.jpg", "caption": "" }, "displayorder": 41, "url": "https://media.crmls.org/medias/2b4fbfe2-3478-4fa3-8eab-102d3d2dc12b.jpg", "caption": "" }, "displayorder": 42, "url": "https://media.crmls.org/medias/1b9c7ff2-194a-4112-9648-e4f388437946.jpg", "caption": "" }, "displayorder": 43, "url": "https://media.crmls.org/medias/68f68f6f-95d2-4e72-b4f6-8cb26ff226bf.jpg", "caption": "" }, "displayorder": 44, "url": "https://media.crmls.org/medias/1e313114-887b-4080-bdbf-efe09924283c.jpg", "caption": "" }, "displayorder": 45, "url": "https://media.crmls.org/medias/74586747-83d6-4558-a811-133fa3ca996a.jpg", "caption": "" }, "displayorder": 46, "url": "https://media.crmls.org/medias/7d631584-b5a7-42e5-86a4-d0e9acb1b517.jpg", "caption": "" }, "displayorder": 47, "url": "https://media.crmls.org/medias/aa519e67-7252-4d41-ace2-b71f0ce31787.jpg", "caption": "" }, "displayorder": 48, "url": "https://media.crmls.org/medias/7e6b8e82-1c4f-44d3-9e37-ef134b14a2be.jpg", "caption": "" }, "displayorder": 49, "url": "https://media.crmls.org/medias/3b762a67-84dc-4912-a832-8e56df1f80d1.jpg", "caption": "" }, "displayorder": 50, "url": "https://media.crmls.org/medias/8a5e6c6c-5368-4c00-a1ed-15bedc0e7150.jpg", "caption": "" }, "displayorder": 51, "url": "https://media.crmls.org/medias/fffdcfee-1ef1-4a1d-a719-8b59d8ba8be1.jpg", "caption": "" }, "displayorder": 52, "url": "https://media.crmls.org/medias/d3b51485-b823-46f5-9ef3-a1375fadf9f7.jpg", "caption": "" }, "displayorder": 53, "url": "https://media.crmls.org/medias/48b0d40b-ef2a-41d5-abc6-4e8364da6121.jpg", "caption": "" }, "displayorder": 54, "url": "https://media.crmls.org/medias/6fa128d4-b28a-4dd0-a15e-af4280b06bf7.jpg", "caption": "" }, "displayorder": 55, "url": "https://media.crmls.org/medias/1d10b9e6-d8a5-4fd1-b42e-8d95c1107717.jpg", "caption": "" }, "displayorder": 56, "url": "https://media.crmls.org/medias/60ddf215-7135-48fb-b07a-e0871337d950.jpg", "caption": "" }, "displayorder": 57, "url": "https://media.crmls.org/medias/3bf2eeee-9457-44ec-aff6-a1739502c656.jpg", "caption": "" } ], "agent": { "name": "KENNETH POLLICH", "phone": "909-240-8805", "email": "Ken@iKenSellYourHome.com" }, "broker": { "name": "BLUE LINE REALTY", "phone": "", "email": "" } }; ]]>
704 J Street
ONTARIO, CA 91762

Click here for map
Residential Home
$630,000
1,649 Sq Feet
4 Bedrooms
2 Bathrooms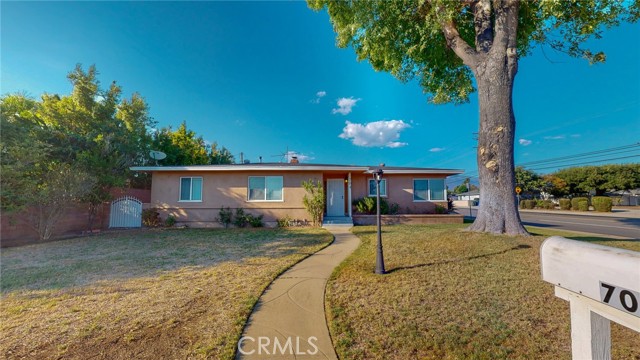 Details:
Lot Sq Feet:
8,395
Fireplaces:
0
HOA?
No
Bank Owned?
No
Status:
Active
Remarks:
BACK ON THE MARKET, Ones loss your gain! HUGE PRICE REDUCTION, Sellers said it has to go so don't miss out on this one-time opportunity to call 704 W. J St. Ontario, Home Sweet Home! This home is located on a large corner lot and offers 1649SF of living space on a 8395SF lot. The home offers 3 bedrooms on the west wing and a 4th bedroom on the east wing that has its own new remodeled bathroom which is perfect for either the parents or grandparents. If you enjoy cooking, then you'll love the large kitchen area with a kitchen nook. Sellers have also worked hard to keep some of the original hardware in the home and recently had all the cabinet knobs redone. If you're into garages and toys, then you'll love the huge parking area to the rear where the owners also just installed a new garage door. The home has newer dual pane windows to include new blinds, new paint throughout, and new fixtures & switches. Did I also mention that all the plumbing has been upgraded. Home is priced to sell, and I hear it all the time, he who snoozes loses, so check it out today! PS: Please Check out the 360 Virtual Tour, Just Click the 360 located under the map!
There are currently no open houses for this property. Please contact
KENNETH POLLICH
to schedule an appointment.