<![CDATA[ var dwellicious_data = { "address": "1742 Lance Drive ", "city": "TUSTIN", "state": "CA", "zip": "92780", "zip4": "", "area": "", "subdivision": "", "county": "", "price": "1099999", "beds": "4", "baths": "2", "sqft": "2516", "lotsize": "7314", "yearbuilt": "1966-01-01", "proptype": "Residential", "mlsnum": "CRCV22181973", "active": false, "remarks": "Welcome to this well appointed 4 bedroom, 2 bath pool home in the highly desirable City of Tustin. This property has been recently updated and will please even your most discerning buyers. This floor plan also allows for one bedroom and full bathroom downstairs. One of the most attractive upgrades is the kitchen! A perfect pairing of light quartz countertops set against a designer custom backsplash and complimented by the stainless steel appliances. The bathrooms have also been updated with quartz vanities and on-trend mirrors. New flooring throughout! Matured fruit trees. Newly resurfaced street. This is the one you want to call home!", "photos": [ { "displayorder": 0, "url": "https://media.crmls.org/medias/ae480aca-9cc9-40f1-a816-ba964d118f28.jpg", "caption": "" }, "displayorder": 1, "url": "https://media.crmls.org/medias/2162fdd5-d77e-44a1-911e-d963641b15ce.jpg", "caption": "" }, "displayorder": 2, "url": "https://media.crmls.org/medias/8a4a82a9-8672-4574-aabc-1d76d93cefba.jpg", "caption": "" }, "displayorder": 3, "url": "https://media.crmls.org/medias/dddb7cd8-3e34-4818-bdde-9a48b36c9a6b.jpg", "caption": "" }, "displayorder": 4, "url": "https://media.crmls.org/medias/a753e5e9-2b1f-4f2e-8dac-69247a213c45.jpg", "caption": "" }, "displayorder": 5, "url": "https://media.crmls.org/medias/b4ad8e3c-f9d7-463b-a375-58ac084f88ad.jpg", "caption": "" }, "displayorder": 6, "url": "https://media.crmls.org/medias/6be0b226-c219-4d1a-84c4-cdc8092874d1.jpg", "caption": "" }, "displayorder": 7, "url": "https://media.crmls.org/medias/c7e5c7fe-8d37-4864-b4e8-7a3135feea85.jpg", "caption": "" }, "displayorder": 8, "url": "https://media.crmls.org/medias/a991717f-9c1f-47ef-8bb2-e180b169ec8a.jpg", "caption": "" }, "displayorder": 9, "url": "https://media.crmls.org/medias/2b3a4790-c52d-4ca5-8ea9-e4aeb6d2a371.jpg", "caption": "" }, "displayorder": 10, "url": "https://media.crmls.org/medias/d7979d94-e2cd-4bc7-a7d7-79b7c24ddf2a.jpg", "caption": "" }, "displayorder": 11, "url": "https://media.crmls.org/medias/5f3fa92a-875f-4c42-871a-eb30249d207a.jpg", "caption": "" }, "displayorder": 12, "url": "https://media.crmls.org/medias/6d73cb1d-5e7b-4e71-b6b1-aea0a5b50fc3.jpg", "caption": "" }, "displayorder": 13, "url": "https://media.crmls.org/medias/1d74ac77-a9a0-4ca3-a81f-ce27eb5c8831.jpg", "caption": "" }, "displayorder": 14, "url": "https://media.crmls.org/medias/91d0b449-370e-4977-a0c1-8112961d77b0.jpg", "caption": "" }, "displayorder": 15, "url": "https://media.crmls.org/medias/9e503c1e-c3e8-4633-b131-af0470f0e94a.jpg", "caption": "" }, "displayorder": 16, "url": "https://media.crmls.org/medias/78756971-ebca-448e-8974-57037149b517.jpg", "caption": "" }, "displayorder": 17, "url": "https://media.crmls.org/medias/a16bef11-5ca9-428e-b3cf-8039b197ed09.jpg", "caption": "" }, "displayorder": 18, "url": "https://media.crmls.org/medias/145d4815-6330-4ecd-953d-4ff9d4cb39f0.jpg", "caption": "" }, "displayorder": 19, "url": "https://media.crmls.org/medias/e0dcf44d-0324-4d1b-8a66-2e481b07e29f.jpg", "caption": "" }, "displayorder": 20, "url": "https://media.crmls.org/medias/fa2f8025-3f5f-4c9c-ba3e-5aee82b18ac5.jpg", "caption": "" }, "displayorder": 21, "url": "https://media.crmls.org/medias/0a5d0156-d633-441e-8338-2d91fa6c049f.jpg", "caption": "" }, "displayorder": 22, "url": "https://media.crmls.org/medias/2bcba020-e8c4-4883-9f99-36a6aab599c1.jpg", "caption": "" }, "displayorder": 23, "url": "https://media.crmls.org/medias/2da2df3b-b77e-4292-9bce-854e0392b034.jpg", "caption": "" }, "displayorder": 24, "url": "https://media.crmls.org/medias/2ca710ad-0922-471b-b43f-5bfd217bfc9f.jpg", "caption": "" } ], "agent": { "name": "Casey Tevault", "phone": "", "email": "ctevault@gmail.com" }, "broker": { "name": "KW VISION", "phone": "", "email": "" } }; ]]>
1742 Lance Drive
TUSTIN, CA 92780

Click here for map
Residential Home
$1,099,999
2,516 Sq Feet
4 Bedrooms
2 Bathrooms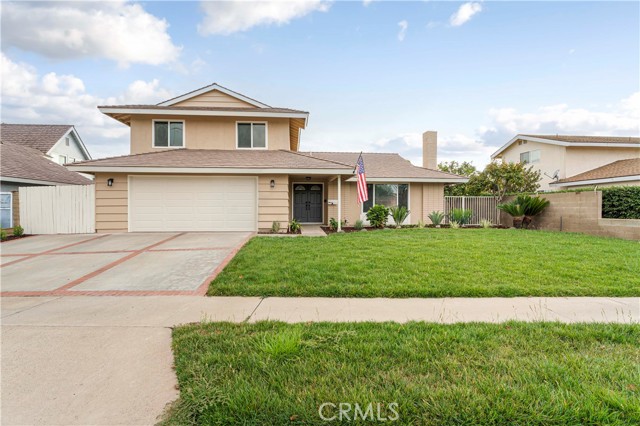 Details:
Lot Sq Feet:
7,314
Fireplaces:
0
HOA?
No
Bank Owned?
No
Status:
Pending
Remarks:
Welcome to this well appointed 4 bedroom, 2 bath pool home in the highly desirable City of Tustin. This property has been recently updated and will please even your most discerning buyers. This floor plan also allows for one bedroom and full bathroom downstairs. One of the most attractive upgrades is the kitchen! A perfect pairing of light quartz countertops set against a designer custom backsplash and complimented by the stainless steel appliances. The bathrooms have also been updated with quartz vanities and on-trend mirrors. New flooring throughout! Matured fruit trees. Newly resurfaced street. This is the one you want to call home!
There are currently no open houses for this property. Please contact
Casey Tevault
to schedule an appointment.