<![CDATA[ var dwellicious_data = { "address": "12890 Bermuda Dunes ", "city": "VICTORVILL", "state": "CA", "zip": "92395", "zip4": "", "area": "", "subdivision": "", "county": "", "price": "413000", "beds": "3", "baths": "2", "sqft": "1711", "lotsize": "7560", "yearbuilt": "1988-01-01", "proptype": "Residential", "mlsnum": "CRIV22197277", "active": false, "remarks": "Your dream home is waiting just for you! The impeccable kitchen has modern appliances and spacious counters. Flow into the living room featuring a cozy fireplace, perfect for entertaining. The bedrooms offer incredible natural lighting and sizable closets. Entertain on the covered back patio, perfect for barbecues. Don't miss this incredible opportunity! This home has been virtually staged to illustrate its potential.", "photos": [ { "displayorder": 0, "url": "https://media.crmls.org/medias/dcdfcf67-f445-4387-9493-1f9cdd027f51.jpg", "caption": "" }, "displayorder": 1, "url": "https://media.crmls.org/medias/a928aefe-0608-4d24-9c9c-0f34dcebb1fe.jpg", "caption": "" }, "displayorder": 2, "url": "https://media.crmls.org/medias/11eed88b-e22a-4637-89f0-744f11d44b9a.jpg", "caption": "" }, "displayorder": 3, "url": "https://media.crmls.org/medias/ba8b8c32-7820-44ad-9f9f-f6332ff32e5c.jpg", "caption": "" }, "displayorder": 4, "url": "https://media.crmls.org/medias/d09e3363-89d6-4e93-bc14-76ac573bde84.jpg", "caption": "" }, "displayorder": 5, "url": "https://media.crmls.org/medias/e8af2779-5338-4770-82c9-c086a49e7267.jpg", "caption": "" }, "displayorder": 6, "url": "https://media.crmls.org/medias/e6186e21-cdcf-447b-b630-56c82d688d9b.jpg", "caption": "" }, "displayorder": 7, "url": "https://media.crmls.org/medias/aaa0a2ea-eab5-436d-95ac-912ece4c605d.jpg", "caption": "" }, "displayorder": 8, "url": "https://media.crmls.org/medias/26f26740-47e4-445d-8c42-8604df2b23df.jpg", "caption": "" }, "displayorder": 9, "url": "https://media.crmls.org/medias/33fb144e-1187-4564-9b01-f407f158f6f8.jpg", "caption": "" }, "displayorder": 10, "url": "https://media.crmls.org/medias/1143ab69-a387-48c4-83b5-fe248ad997b9.jpg", "caption": "" }, "displayorder": 11, "url": "https://media.crmls.org/medias/cc14691e-2f98-4974-ac01-42c418085bef.jpg", "caption": "" }, "displayorder": 12, "url": "https://media.crmls.org/medias/dd0a1b81-8d04-4dd6-9766-6ddd30324a82.jpg", "caption": "" }, "displayorder": 13, "url": "https://media.crmls.org/medias/2ef16351-a44b-4d61-abc2-f4e954321519.jpg", "caption": "" }, "displayorder": 14, "url": "https://media.crmls.org/medias/21369ae9-2e34-4e43-985b-2ca58609e5b5.jpg", "caption": "" }, "displayorder": 15, "url": "https://media.crmls.org/medias/f6b61220-5e28-4a31-8d74-075e63698cde.jpg", "caption": "" }, "displayorder": 16, "url": "https://media.crmls.org/medias/415eb067-0ae8-464a-91ea-3dd7e31bd8e2.jpg", "caption": "" }, "displayorder": 17, "url": "https://media.crmls.org/medias/5f17e07d-7d5d-4d32-89e6-6f2bd5ca9756.jpg", "caption": "" }, "displayorder": 18, "url": "https://media.crmls.org/medias/18cd3deb-e5bc-41bc-a5c9-afbd0a2c9670.jpg", "caption": "" }, "displayorder": 19, "url": "https://media.crmls.org/medias/6d29acd5-66a8-464c-8148-e537a9f4558d.jpg", "caption": "" }, "displayorder": 20, "url": "https://media.crmls.org/medias/dbc4d160-3399-4749-aa55-ac3cde5215bc.jpg", "caption": "" }, "displayorder": 21, "url": "https://media.crmls.org/medias/e260098d-fbbb-4803-8855-e4d202c323ba.jpg", "caption": "" }, "displayorder": 22, "url": "https://media.crmls.org/medias/ab0c2e6f-f651-4d98-b697-abcc4dc71003.jpg", "caption": "" }, "displayorder": 23, "url": "https://media.crmls.org/medias/7159039c-bac3-4dfa-accb-a13d3d86427a.jpg", "caption": "" }, "displayorder": 24, "url": "https://media.crmls.org/medias/d1d8aa81-af42-4a92-a230-b39af2ee4a61.jpg", "caption": "" }, "displayorder": 25, "url": "https://media.crmls.org/medias/7d9665d7-5c43-4c36-8bcf-f1fd43a3f2ab.jpg", "caption": "" }, "displayorder": 26, "url": "https://media.crmls.org/medias/a6ec468a-2cd7-4a14-97de-2a8f34910ac4.jpg", "caption": "" } ], "agent": { "name": "GABRIEL VALDEZ", "phone": "", "email": "gabriel.valdez@opendoor.com" }, "broker": { "name": "OPENDOOR BROKERAGE INC.", "phone": "", "email": "" } }; ]]>
12890 Bermuda Dunes
VICTORVILL, CA 92395

Click here for map
Residential Home
$413,000
1,711 Sq Feet
3 Bedrooms
2 Bathrooms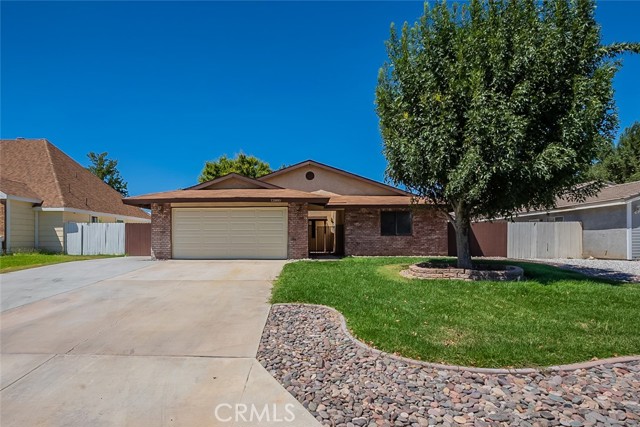 Details:
Lot Sq Feet:
7,560
Fireplaces:
0
HOA?
Yes
Bank Owned?
No
Status:
Pending
Remarks:
Your dream home is waiting just for you! The impeccable kitchen has modern appliances and spacious counters. Flow into the living room featuring a cozy fireplace, perfect for entertaining. The bedrooms offer incredible natural lighting and sizable closets. Entertain on the covered back patio, perfect for barbecues. Don't miss this incredible opportunity! This home has been virtually staged to illustrate its potential.
There are currently no open houses for this property. Please contact
GABRIEL VALDEZ
to schedule an appointment.