<![CDATA[ var dwellicious_data = { "address": "16528 Tuscola Road ", "city": "APPLE VALL", "state": "CA", "zip": "92307", "zip4": "", "area": "", "subdivision": "", "county": "", "price": "475000", "beds": "3", "baths": "3", "sqft": "2546", "lotsize": "24990", "yearbuilt": "1972-01-01", "proptype": "Residential", "mlsnum": "CRIV22204535", "active": true, "remarks": "Welcome home! Home was just updated in December, 2022 including: refreshed bathrooms. Discover a bright and open interior with plenty of natural light and a neutral color palette, complimented by a fireplace. The kitchen is ready for cooking with ample counter space and cabinets for storage. Don't miss this incredible opportunity.", "photos": [ { "displayorder": 0, "url": "https://media.crmls.org/medias/cc842eef-d02b-4178-9859-8e69b372a552.jpg", "caption": "" }, "displayorder": 1, "url": "https://media.crmls.org/medias/59028c78-812e-495a-aadc-542d2e1bb3f8.jpg", "caption": "" }, "displayorder": 2, "url": "https://media.crmls.org/medias/d66835af-9fbd-43f9-b669-ba88a1b246f4.jpg", "caption": "" }, "displayorder": 3, "url": "https://media.crmls.org/medias/8c96a2e6-a039-4cef-be08-682ca52007d7.jpg", "caption": "" }, "displayorder": 4, "url": "https://media.crmls.org/medias/447782c4-1f7a-44f1-bd93-ee33bb96e35c.jpg", "caption": "" }, "displayorder": 5, "url": "https://media.crmls.org/medias/a890457a-b499-439d-bc8d-6564dd92ac91.jpg", "caption": "" }, "displayorder": 6, "url": "https://media.crmls.org/medias/2046e3c7-03a6-41d8-9d2e-56c273b5e081.jpg", "caption": "" }, "displayorder": 7, "url": "https://media.crmls.org/medias/e868e80f-a11b-4224-b044-238367735360.jpg", "caption": "" }, "displayorder": 8, "url": "https://media.crmls.org/medias/dbaf5973-0d7d-48e8-807c-44237788dbd2.jpg", "caption": "" }, "displayorder": 9, "url": "https://media.crmls.org/medias/c2a42932-651b-4969-9cb5-3149abb55311.jpg", "caption": "" }, "displayorder": 10, "url": "https://media.crmls.org/medias/cd9e68bf-56a7-4ebe-90ef-144a8fb3d9fa.jpg", "caption": "" }, "displayorder": 11, "url": "https://media.crmls.org/medias/85e747a3-201b-46b0-aa10-d2009f9cd64f.jpg", "caption": "" }, "displayorder": 12, "url": "https://media.crmls.org/medias/9dadbdce-4f4d-462a-9ffa-43a1991ec4ce.jpg", "caption": "" }, "displayorder": 13, "url": "https://media.crmls.org/medias/24f891e1-61cc-4212-b7e4-85cc31aa64d7.jpg", "caption": "" }, "displayorder": 14, "url": "https://media.crmls.org/medias/e3c99fcd-40f4-4827-801d-81418b1f4e4d.jpg", "caption": "" }, "displayorder": 15, "url": "https://media.crmls.org/medias/eae3a5cc-a408-4daa-b7d3-16628eccae6f.jpg", "caption": "" }, "displayorder": 16, "url": "https://media.crmls.org/medias/dd357265-33a9-4298-9850-994c8dfc14fe.jpg", "caption": "" }, "displayorder": 17, "url": "https://media.crmls.org/medias/b6059b25-fce5-411e-b45b-6c67051239c7.jpg", "caption": "" }, "displayorder": 18, "url": "https://media.crmls.org/medias/124eb880-fb3a-4525-8a93-85fbd44271b3.jpg", "caption": "" }, "displayorder": 19, "url": "https://media.crmls.org/medias/cd1343ef-0a5d-4b05-9e3b-e28b3e098cdf.jpg", "caption": "" }, "displayorder": 20, "url": "https://media.crmls.org/medias/d10db5f3-688c-4019-8608-89ad169667d5.jpg", "caption": "" }, "displayorder": 21, "url": "https://media.crmls.org/medias/cc58bfeb-7483-441d-ad0d-c277a4a52196.jpg", "caption": "" }, "displayorder": 22, "url": "https://media.crmls.org/medias/31f00dec-c3c6-4a67-936a-306e8663d65f.jpg", "caption": "" }, "displayorder": 23, "url": "https://media.crmls.org/medias/8f13d458-7725-4dcf-ae1e-1c85222051ae.jpg", "caption": "" }, "displayorder": 24, "url": "https://media.crmls.org/medias/28d68ea7-081a-4f0b-8e73-46189c844ae5.jpg", "caption": "" }, "displayorder": 25, "url": "https://media.crmls.org/medias/35a8387d-22c5-4626-be04-aa8970ab586b.jpg", "caption": "" }, "displayorder": 26, "url": "https://media.crmls.org/medias/4ee012af-d91f-467d-93d3-1434f8c5151a.jpg", "caption": "" }, "displayorder": 27, "url": "https://media.crmls.org/medias/76713b24-c5e1-462b-889d-41a5d23a4188.jpg", "caption": "" }, "displayorder": 28, "url": "https://media.crmls.org/medias/feac2034-5c3b-43fb-9bae-e656c590eae5.jpg", "caption": "" }, "displayorder": 29, "url": "https://media.crmls.org/medias/300e9d9a-d237-4cd4-a744-1b60f8992c21.jpg", "caption": "" }, "displayorder": 30, "url": "https://media.crmls.org/medias/5b1de0ea-55f5-4c10-921f-7d7c75d8ec31.jpg", "caption": "" }, "displayorder": 31, "url": "https://media.crmls.org/medias/ee86b9ab-794a-4d7a-924a-c99a57923ae3.jpg", "caption": "" }, "displayorder": 32, "url": "https://media.crmls.org/medias/82554084-09e5-49da-8810-e2a3966cee1e.jpg", "caption": "" }, "displayorder": 33, "url": "https://media.crmls.org/medias/61f3d75f-9e03-473f-8906-807e3738c03b.jpg", "caption": "" }, "displayorder": 34, "url": "https://media.crmls.org/medias/66e5a09c-0240-4c93-a39d-ed0def9ea4ae.jpg", "caption": "" } ], "agent": { "name": "GABRIEL VALDEZ", "phone": "", "email": "gabriel.valdez@opendoor.com" }, "broker": { "name": "OPENDOOR BROKERAGE INC.", "phone": "", "email": "" } }; ]]>
16528 Tuscola Road
APPLE VALL, CA 92307

Click here for map
Residential Home
$475,000
2,546 Sq Feet
3 Bedrooms
3 Bathrooms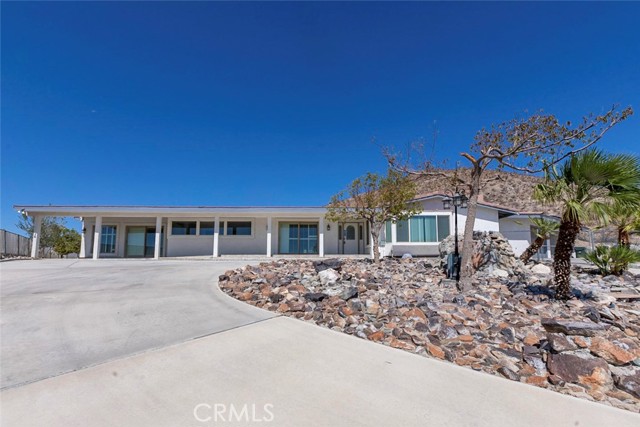 Details:
Lot Sq Feet:
24,990
Fireplaces:
0
HOA?
No
Bank Owned?
No
Status:
Active
Remarks:
Welcome home! Home was just updated in December, 2022 including: refreshed bathrooms. Discover a bright and open interior with plenty of natural light and a neutral color palette, complimented by a fireplace. The kitchen is ready for cooking with ample counter space and cabinets for storage. Don't miss this incredible opportunity.
There are currently no open houses for this property. Please contact
GABRIEL VALDEZ
to schedule an appointment.