<![CDATA[ var dwellicious_data = { "address": "1473 James Street ", "city": "BLOOMINGTO", "state": "CA", "zip": "92316", "zip4": "", "area": "", "subdivision": "", "county": "", "price": "554000", "beds": "3", "baths": "2", "sqft": "1436", "lotsize": "7875", "yearbuilt": "1987-01-01", "proptype": "Residential", "mlsnum": "CRIV22208215", "active": true, "remarks": "Welcome to this gorgeous neighborhood! You don't want to miss this home. The kitchen boasts spacious cabinetry and a breakfast bar, making cooking and entertaining a delight. Entertaining is a breeze with this great floor plan complete with a cozy fireplace. The main bedroom and bathroom give you the perfect space for everyday living. In the other bedrooms, you will find bright spaces with neutral color schemes. Entertain on the back patio, perfect for barbecues. Don't wait! Make this beautiful home yours today.", "photos": [ { "displayorder": 0, "url": "https://media.crmls.org/medias/3cd54841-72cc-456e-b6a8-8135a1858fd0.jpg", "caption": "" }, "displayorder": 1, "url": "https://media.crmls.org/medias/5db598dd-e12d-4dca-ac0a-543286064ac0.jpg", "caption": "" }, "displayorder": 2, "url": "https://media.crmls.org/medias/ac71b389-36f3-43b2-b153-9cb9757f0f86.jpg", "caption": "" }, "displayorder": 3, "url": "https://media.crmls.org/medias/ceaa05b1-badd-478a-b00d-ff8489f3db40.jpg", "caption": "" }, "displayorder": 4, "url": "https://media.crmls.org/medias/01bcc429-9fbe-48ee-b088-63220f01bb66.jpg", "caption": "" }, "displayorder": 5, "url": "https://media.crmls.org/medias/9c3b8c3f-b2e6-4d23-bdbb-6d076dfd68c6.jpg", "caption": "" }, "displayorder": 6, "url": "https://media.crmls.org/medias/c92d8d67-d393-4855-8e3b-39d1a556c31a.jpg", "caption": "" }, "displayorder": 7, "url": "https://media.crmls.org/medias/3f35106d-5e32-4ba7-8014-6dcf7dba7494.jpg", "caption": "" }, "displayorder": 8, "url": "https://media.crmls.org/medias/4cea07ec-9647-4ebb-8032-dfb1e4d2e121.jpg", "caption": "" }, "displayorder": 9, "url": "https://media.crmls.org/medias/7bd5f5a2-f10b-4c09-b4b5-c7b2350bb8ba.jpg", "caption": "" }, "displayorder": 10, "url": "https://media.crmls.org/medias/07294208-efeb-429c-b372-cdf3d6dcc15d.jpg", "caption": "" }, "displayorder": 11, "url": "https://media.crmls.org/medias/429fd8ce-d6fd-4e68-b57b-d226d144b2a3.jpg", "caption": "" }, "displayorder": 12, "url": "https://media.crmls.org/medias/efa6c154-0adb-4720-aa69-2d5cabe41cbf.jpg", "caption": "" }, "displayorder": 13, "url": "https://media.crmls.org/medias/3706a796-927a-41df-b7fc-a1b9e0febd7e.jpg", "caption": "" }, "displayorder": 14, "url": "https://media.crmls.org/medias/fd0ec67d-8587-47cf-aa34-5dbee64ef115.jpg", "caption": "" }, "displayorder": 15, "url": "https://media.crmls.org/medias/f8517bf2-32d9-4c84-a084-72ddf927dfc3.jpg", "caption": "" }, "displayorder": 16, "url": "https://media.crmls.org/medias/1b4d405d-5235-4417-be99-bee0e4e7b18d.jpg", "caption": "" }, "displayorder": 17, "url": "https://media.crmls.org/medias/7dc5519c-9d0b-43a8-a0b1-e68a1514fc72.jpg", "caption": "" }, "displayorder": 18, "url": "https://media.crmls.org/medias/87a52eba-4853-4dee-bf3b-daba387fa461.jpg", "caption": "" }, "displayorder": 19, "url": "https://media.crmls.org/medias/ac73ad55-e141-45b8-8aff-2bd80e2f9f9e.jpg", "caption": "" }, "displayorder": 20, "url": "https://media.crmls.org/medias/dbd4908d-4c8d-4bde-befc-120f2e40b26f.jpg", "caption": "" }, "displayorder": 21, "url": "https://media.crmls.org/medias/8fe826be-b552-4235-805b-b5fed46f47df.jpg", "caption": "" }, "displayorder": 22, "url": "https://media.crmls.org/medias/4d9bf9b6-5c81-47b6-935f-7bb8707a7235.jpg", "caption": "" }, "displayorder": 23, "url": "https://media.crmls.org/medias/18498d2b-b25a-4a3a-a534-ddfe73232907.jpg", "caption": "" }, "displayorder": 24, "url": "https://media.crmls.org/medias/b0f99e1b-42dd-46f4-a08d-b97801174102.jpg", "caption": "" }, "displayorder": 25, "url": "https://media.crmls.org/medias/ebf5ced0-f59c-41a4-b010-7605d232c329.jpg", "caption": "" }, "displayorder": 26, "url": "https://media.crmls.org/medias/840169fa-bdd5-49af-a152-66226cf488d3.jpg", "caption": "" }, "displayorder": 27, "url": "https://media.crmls.org/medias/7f28e503-84bd-489d-aa42-cb18cfb64cea.jpg", "caption": "" }, "displayorder": 28, "url": "https://media.crmls.org/medias/fae190f8-14b0-4d3c-b319-36416373cca4.jpg", "caption": "" } ], "agent": { "name": "GABRIEL VALDEZ", "phone": "", "email": "gabriel.valdez@opendoor.com" }, "broker": { "name": "OPENDOOR BROKERAGE INC.", "phone": "", "email": "" } }; ]]>
1473 James Street
BLOOMINGTO, CA 92316

Click here for map
Residential Home
$554,000
1,436 Sq Feet
3 Bedrooms
2 Bathrooms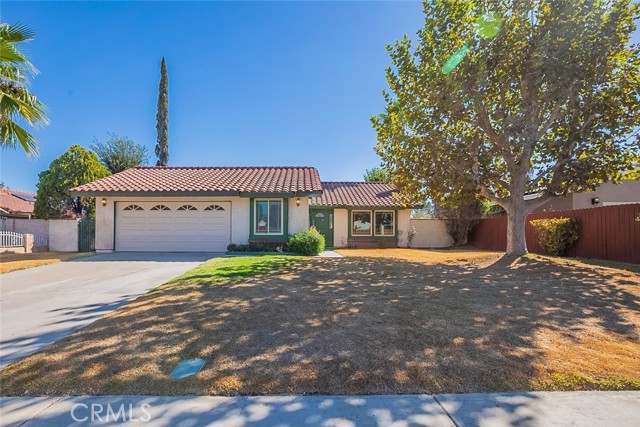 Details:
Lot Sq Feet:
7,875
Fireplaces:
0
HOA?
No
Bank Owned?
No
Status:
Active
Remarks:
Welcome to this gorgeous neighborhood! You don't want to miss this home. The kitchen boasts spacious cabinetry and a breakfast bar, making cooking and entertaining a delight. Entertaining is a breeze with this great floor plan complete with a cozy fireplace. The main bedroom and bathroom give you the perfect space for everyday living. In the other bedrooms, you will find bright spaces with neutral color schemes. Entertain on the back patio, perfect for barbecues. Don't wait! Make this beautiful home yours today.
There are currently no open houses for this property. Please contact
GABRIEL VALDEZ
to schedule an appointment.