<![CDATA[ var dwellicious_data = { "address": "1530 Bellefontaine Drive ", "city": "RIVERSIDE", "state": "CA", "zip": "92506", "zip4": "", "area": "", "subdivision": "", "county": "", "price": "770000", "beds": "4", "baths": "2", "sqft": "2583", "lotsize": "11761", "yearbuilt": "1964-01-01", "proptype": "Residential", "mlsnum": "CRIV22243274", "active": false, "remarks": "Fantastic home in sought after location! This home has fresh interior and exterior paint and new flooring throughout the home. Discover a bright and open interior with plenty of natural light and a neutral color palate, complimented by a fireplace. The kitchen is ready for cooking with ample counter space and cabinets for storage. You won't want to leave the serene primary suite, the perfect space to relax. Additional bedrooms provide nice living or office space. Take advantage of the extended counter space in the primary bathroom complete with double sinks and under sink storage. Step outside to the pristinely maintained fenced in backyard with pool, great for entertaining. Like what you hear? Come see it for yourself! This home has been virtually staged to illustrate its potential.", "photos": [ { "displayorder": 0, "url": "https://media.crmls.org/medias/98cd96e1-562b-4f90-b387-d6f44b3f1666.jpg", "caption": "" }, "displayorder": 1, "url": "https://media.crmls.org/medias/751bca35-e3e1-49e6-b6f7-5a27e52063a2.jpg", "caption": "" }, "displayorder": 2, "url": "https://media.crmls.org/medias/242f92ab-c925-438c-bcfd-18a37f5e982b.jpg", "caption": "" }, "displayorder": 3, "url": "https://media.crmls.org/medias/d47450f9-cc09-4777-b0df-489975b56119.jpg", "caption": "" }, "displayorder": 4, "url": "https://media.crmls.org/medias/6e81b9bc-ff04-4205-a3c9-d9cf158df47a.jpg", "caption": "" }, "displayorder": 5, "url": "https://media.crmls.org/medias/a1e0c49d-f935-4c80-a01d-1e53fbf1354c.jpg", "caption": "" }, "displayorder": 6, "url": "https://media.crmls.org/medias/5d9a3129-34f3-437b-a9b7-3d46e424ca98.jpg", "caption": "" }, "displayorder": 7, "url": "https://media.crmls.org/medias/b8129430-6c8f-40b0-a69d-fbced4af7f82.jpg", "caption": "" }, "displayorder": 8, "url": "https://media.crmls.org/medias/cbcab823-ee31-4f95-9846-1fb12efa6c0c.jpg", "caption": "" }, "displayorder": 9, "url": "https://media.crmls.org/medias/fe6fd9ce-0cd4-481e-bb37-3f5fb8844ab8.jpg", "caption": "" }, "displayorder": 10, "url": "https://media.crmls.org/medias/6298923c-893a-4e23-8233-cd233dfbe5e1.jpg", "caption": "" }, "displayorder": 11, "url": "https://media.crmls.org/medias/bb3c7675-cb3c-4f94-9a7d-7708e4c21ab8.jpg", "caption": "" }, "displayorder": 12, "url": "https://media.crmls.org/medias/6abe02c3-5122-48ae-9632-855c54a0ba56.jpg", "caption": "" }, "displayorder": 13, "url": "https://media.crmls.org/medias/51e1ed06-700f-4bee-97ca-435853a78a48.jpg", "caption": "" }, "displayorder": 14, "url": "https://media.crmls.org/medias/9050fda3-9f7f-4545-9728-08fb29a140ee.jpg", "caption": "" }, "displayorder": 15, "url": "https://media.crmls.org/medias/238f0a35-975b-4b53-a94b-0391d97eb8d1.jpg", "caption": "" }, "displayorder": 16, "url": "https://media.crmls.org/medias/39a37d51-ba46-4c0f-9199-8afd933627ec.jpg", "caption": "" }, "displayorder": 17, "url": "https://media.crmls.org/medias/68096d4d-d574-4f3e-b3ca-133534fb5ee5.jpg", "caption": "" }, "displayorder": 18, "url": "https://media.crmls.org/medias/0ea045c7-4899-4669-bb50-c117392121de.jpg", "caption": "" }, "displayorder": 19, "url": "https://media.crmls.org/medias/fb4869df-262d-44b9-aba6-83564fda0105.jpg", "caption": "" }, "displayorder": 20, "url": "https://media.crmls.org/medias/5a4211e9-229f-44d9-9a81-ebc2e06fc618.jpg", "caption": "" }, "displayorder": 21, "url": "https://media.crmls.org/medias/c96db5b6-4ddc-42dd-9d3b-0a517696f921.jpg", "caption": "" } ], "agent": { "name": "BEN BRAKSICK", "phone": "", "email": "homes@opendoor.com" }, "broker": { "name": "OPENDOOR BROKERAGE INC.", "phone": "", "email": "" } }; ]]>
1530 Bellefontaine Drive
RIVERSIDE, CA 92506

Click here for map
Residential Home
$770,000
2,583 Sq Feet
4 Bedrooms
2 Bathrooms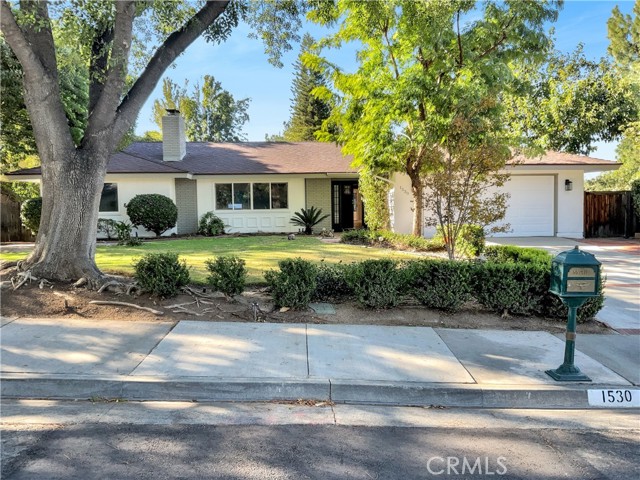 Listed by BEN BRAKSICK of OPENDOOR BROKERAGE INC.
DRE# 02120512
Details:
Lot Sq Feet:
11,761
Fireplaces:
0
HOA?
No
Bank Owned?
No
Status:
Sold
Remarks:
Fantastic home in sought after location! This home has fresh interior and exterior paint and new flooring throughout the home. Discover a bright and open interior with plenty of natural light and a neutral color palate, complimented by a fireplace. The kitchen is ready for cooking with ample counter space and cabinets for storage. You won't want to leave the serene primary suite, the perfect space to relax. Additional bedrooms provide nice living or office space. Take advantage of the extended counter space in the primary bathroom complete with double sinks and under sink storage. Step outside to the pristinely maintained fenced in backyard with pool, great for entertaining. Like what you hear? Come see it for yourself! This home has been virtually staged to illustrate its potential.
There are currently no open houses for this property. Please contact
BEN BRAKSICK
to schedule an appointment.