<![CDATA[ var dwellicious_data = { "address": "454 Oakwood Circle ", "city": "FAIRFIELD", "state": "CA", "zip": "94534 4035", "zip4": "", "area": "", "subdivision": "", "county": "", "price": "775000", "beds": "4", "baths": "2", "sqft": "2144", "lotsize": "10001", "yearbuilt": "1989-01-01", "proptype": "Residential", "mlsnum": "BA322100491", "active": false, "remarks": "Beautiful single story home that has 4 bedrooms, 2 1/2 bathrooms and has approximately 2144 square feet of living space. It's a rare opportunity that this floor plan comes available to purchase with a finished 3 car garage. This home has vaulted ceilings throughout. There's a formal dining room. The front room could easily be converted into a 5th bedroom if desired. The kitchen has tile countertops, dual sinks, newer stainless steel dishwasher, built-in oven and microwave, 4 burner cooktop and pantry. The kitchen overlooks the family room with a brick wood burning fireplace. The fireplace has never been used. There's over $20K in the front and back landscaping, hardscaping, lighting, sprinkler and automatic drip system. The exterior was recently painted with high end Dunn Edwards paint. This special type of paint helps to deflect the weather elements and is known to last for many years to come.", "photos": [ { "displayorder": 0, "url": "https://barimedia.rapmls.com/norcalmls/listingpics/bigphoto/2022/11/17/6d9d15c6-26de-4b2e-a59c-b05cdbce3a17.jpg", "caption": "" }, "displayorder": 1, "url": "https://barimedia.rapmls.com/norcalmls/listingpics/bigphoto/2022/11/17/eb78913a-13c7-449b-85b5-56e685622b2f.jpg", "caption": "" }, "displayorder": 2, "url": "https://barimedia.rapmls.com/norcalmls/listingpics/bigphoto/2022/11/17/835c30cc-f290-4661-907a-db85ed0d7be6.jpg", "caption": "" }, "displayorder": 3, "url": "https://barimedia.rapmls.com/norcalmls/listingpics/bigphoto/2022/11/17/5caa7ad1-f46f-477a-834c-8f897c18e88c.jpg", "caption": "" }, "displayorder": 4, "url": "https://barimedia.rapmls.com/norcalmls/listingpics/bigphoto/2022/11/17/1d55844e-d8ea-46af-95bf-3e19f075aeea.jpg", "caption": "" }, "displayorder": 5, "url": "https://barimedia.rapmls.com/norcalmls/listingpics/bigphoto/2022/11/17/453598ce-f58e-4ed4-bb79-7bcf45d8e313.jpg", "caption": "" }, "displayorder": 6, "url": "https://barimedia.rapmls.com/norcalmls/listingpics/bigphoto/2022/11/17/e3ce258e-e8e2-4169-b333-a467f492c873.jpg", "caption": "" }, "displayorder": 7, "url": "https://barimedia.rapmls.com/norcalmls/listingpics/bigphoto/2022/11/17/456d3567-eea0-4cab-9a31-deddefbe8ddf.jpg", "caption": "" }, "displayorder": 8, "url": "https://barimedia.rapmls.com/norcalmls/listingpics/bigphoto/2022/11/17/0bb27399-1972-490b-a65b-f69ec7c48931.jpg", "caption": "" }, "displayorder": 9, "url": "https://barimedia.rapmls.com/norcalmls/listingpics/bigphoto/2022/11/17/e7bc0b9e-a19f-46ff-81f8-ca87d82ca796.jpg", "caption": "" }, "displayorder": 10, "url": "https://barimedia.rapmls.com/norcalmls/listingpics/bigphoto/2022/11/17/cbd37fe1-1fa7-41b2-ab51-ddd41e0629f5.jpg", "caption": "" }, "displayorder": 11, "url": "https://barimedia.rapmls.com/norcalmls/listingpics/bigphoto/2022/11/17/0413b10e-b24b-42cf-832b-a02e6a02f279.jpg", "caption": "" }, "displayorder": 12, "url": "https://barimedia.rapmls.com/norcalmls/listingpics/bigphoto/2022/11/17/bd668d48-fefa-40c1-a536-c3401a9114f1.jpg", "caption": "" }, "displayorder": 13, "url": "https://barimedia.rapmls.com/norcalmls/listingpics/bigphoto/2022/11/17/f465f879-e7b3-44f8-afb6-1e0786bc92c8.jpg", "caption": "" }, "displayorder": 14, "url": "https://barimedia.rapmls.com/norcalmls/listingpics/bigphoto/2022/11/17/31372f44-b976-43ee-af84-f9a4002967b5.jpg", "caption": "" }, "displayorder": 15, "url": "https://barimedia.rapmls.com/norcalmls/listingpics/bigphoto/2022/11/17/64444393-61af-4fc6-9a83-50a38d0c60d3.jpg", "caption": "" }, "displayorder": 16, "url": "https://barimedia.rapmls.com/norcalmls/listingpics/bigphoto/2022/11/17/528d9435-f8f2-47ec-85b5-54392362a9d9.jpg", "caption": "" }, "displayorder": 17, "url": "https://barimedia.rapmls.com/norcalmls/listingpics/bigphoto/2022/11/17/678cc6b4-f4e7-4824-931d-576137accf2d.jpg", "caption": "" }, "displayorder": 18, "url": "https://barimedia.rapmls.com/norcalmls/listingpics/bigphoto/2022/11/17/2bb591c5-9e7e-4382-88c1-617edcc4ae73.jpg", "caption": "" }, "displayorder": 19, "url": "https://barimedia.rapmls.com/norcalmls/listingpics/bigphoto/2022/11/17/07e9b689-1d48-4199-9573-ae82ed63b84b.jpg", "caption": "" }, "displayorder": 20, "url": "https://barimedia.rapmls.com/norcalmls/listingpics/bigphoto/2022/11/17/0b3fde79-7a91-4600-94ad-8e87b16c0268.jpg", "caption": "" }, "displayorder": 21, "url": "https://barimedia.rapmls.com/norcalmls/listingpics/bigphoto/2022/11/17/58a3d895-0043-421f-b6b3-8c9ee782bb73.jpg", "caption": "" }, "displayorder": 22, "url": "https://barimedia.rapmls.com/norcalmls/listingpics/bigphoto/2022/11/17/318c0c2f-1c9c-40a3-a233-84f3951f2549.jpg", "caption": "" }, "displayorder": 23, "url": "https://barimedia.rapmls.com/norcalmls/listingpics/bigphoto/2022/11/17/5a94209e-549a-4c93-a7cf-3937fb69b673.jpg", "caption": "" }, "displayorder": 24, "url": "https://barimedia.rapmls.com/norcalmls/listingpics/bigphoto/2022/11/17/6e21ea55-65df-447a-8b5a-e69e594cf20c.jpg", "caption": "" }, "displayorder": 25, "url": "https://barimedia.rapmls.com/norcalmls/listingpics/bigphoto/2022/11/17/e83c5417-caa5-4078-8442-3b7f0e378cca.jpg", "caption": "" }, "displayorder": 26, "url": "https://barimedia.rapmls.com/norcalmls/listingpics/bigphoto/2022/11/17/2b4219ef-f46e-4f5c-921a-506236a39ff9.jpg", "caption": "" }, "displayorder": 27, "url": "https://barimedia.rapmls.com/norcalmls/listingpics/bigphoto/2022/11/17/f414c19a-45b3-4c09-af91-8c81c33c4f58.jpg", "caption": "" }, "displayorder": 28, "url": "https://barimedia.rapmls.com/norcalmls/listingpics/bigphoto/2022/11/17/fbeb455d-d3ed-40c1-8d22-3dfbe506e4fd.jpg", "caption": "" }, "displayorder": 29, "url": "https://barimedia.rapmls.com/norcalmls/listingpics/bigphoto/2022/11/17/2601307d-ed35-4e2c-a6cd-aac94a395dae.jpg", "caption": "" }, "displayorder": 30, "url": "https://barimedia.rapmls.com/norcalmls/listingpics/bigphoto/2022/11/17/c6d0f2a3-add1-4c69-a99b-2dbff373704a.jpg", "caption": "" }, "displayorder": 31, "url": "https://barimedia.rapmls.com/norcalmls/listingpics/bigphoto/2022/11/17/6f2c52aa-9f29-49ac-9fc0-679c5e2cfcb9.jpg", "caption": "" }, "displayorder": 32, "url": "https://barimedia.rapmls.com/norcalmls/listingpics/bigphoto/2022/11/17/c6f78d88-04c7-4f6c-94f9-0824ed7e3b5d.jpg", "caption": "" }, "displayorder": 33, "url": "https://barimedia.rapmls.com/norcalmls/listingpics/bigphoto/2022/11/17/566b17e5-ad89-4a64-86e5-f9cf3a64b51f.jpg", "caption": "" }, "displayorder": 34, "url": "https://barimedia.rapmls.com/norcalmls/listingpics/bigphoto/2022/11/17/3eea354f-ffd1-42ad-bbcc-660ed2b031ee.jpg", "caption": "" }, "displayorder": 35, "url": "https://barimedia.rapmls.com/norcalmls/listingpics/bigphoto/2022/11/17/622031ec-8a06-4989-9f17-f93502e023da.jpg", "caption": "" }, "displayorder": 36, "url": "https://barimedia.rapmls.com/norcalmls/listingpics/bigphoto/2022/11/17/07e5baa9-ca39-4b1e-8106-4d52f11b5065.jpg", "caption": "" }, "displayorder": 37, "url": "https://barimedia.rapmls.com/norcalmls/listingpics/bigphoto/2022/11/17/d3bfe1d5-c7ac-430e-b3b8-f88b94aab981.jpg", "caption": "" }, "displayorder": 38, "url": "https://barimedia.rapmls.com/norcalmls/listingpics/bigphoto/2022/11/17/4f3f4301-82ea-4cf1-b1d7-c2f44c14f8ef.jpg", "caption": "" }, "displayorder": 39, "url": "https://barimedia.rapmls.com/norcalmls/listingpics/bigphoto/2022/11/17/6536cdd6-28bb-4761-9b27-9d350fe1f420.jpg", "caption": "" }, "displayorder": 40, "url": "https://barimedia.rapmls.com/norcalmls/listingpics/bigphoto/2022/11/17/e6c06c5c-e573-49f9-bd11-e6a8907c6f57.jpg", "caption": "" }, "displayorder": 41, "url": "https://barimedia.rapmls.com/norcalmls/listingpics/bigphoto/2022/11/17/f01fb05f-9efb-49f8-b2e8-ea1f4db63f57.jpg", "caption": "" }, "displayorder": 42, "url": "https://barimedia.rapmls.com/norcalmls/listingpics/bigphoto/2022/11/17/05dde951-788b-4d64-b58f-6fb9fa219065.jpg", "caption": "" }, "displayorder": 43, "url": "https://barimedia.rapmls.com/norcalmls/listingpics/bigphoto/2022/11/17/2b5b0723-c079-47c7-a659-bcbdcc662cad.jpg", "caption": "" }, "displayorder": 44, "url": "https://barimedia.rapmls.com/norcalmls/listingpics/bigphoto/2022/11/17/f5146766-dacc-4ac6-bfbe-93cd6d7257e2.jpg", "caption": "" }, "displayorder": 45, "url": "https://barimedia.rapmls.com/norcalmls/listingpics/bigphoto/2022/11/17/2e2ebc63-907c-4674-87f3-6a287a67423d.jpg", "caption": "" }, "displayorder": 46, "url": "https://barimedia.rapmls.com/norcalmls/listingpics/bigphoto/2022/11/17/be24500f-bae0-4d28-8648-9c093e7e3dce.jpg", "caption": "" }, "displayorder": 47, "url": "https://barimedia.rapmls.com/norcalmls/listingpics/bigphoto/2022/11/17/385d555e-c2c2-4868-9678-e03999371515.jpg", "caption": "" }, "displayorder": 48, "url": "https://barimedia.rapmls.com/norcalmls/listingpics/bigphoto/2022/11/17/62faaa11-4e0f-466a-a54a-f20da0d9be2d.jpg", "caption": "" }, "displayorder": 49, "url": "https://barimedia.rapmls.com/norcalmls/listingpics/bigphoto/2022/11/17/77693941-e219-4749-a27d-670814baf84a.jpg", "caption": "" }, "displayorder": 50, "url": "https://barimedia.rapmls.com/norcalmls/listingpics/bigphoto/2022/11/17/584077f5-0520-4bf7-93c4-e984a74445a7.jpg", "caption": "" }, "displayorder": 51, "url": "https://barimedia.rapmls.com/norcalmls/listingpics/bigphoto/2022/11/17/5c81b96e-3224-41c7-8413-a47bd0c4cf03.jpg", "caption": "" }, "displayorder": 52, "url": "https://barimedia.rapmls.com/norcalmls/listingpics/bigphoto/2022/11/17/cb7f40af-fb22-4ba3-9d6f-4131169dae64.jpg", "caption": "" }, "displayorder": 53, "url": "https://barimedia.rapmls.com/norcalmls/listingpics/bigphoto/2022/11/17/df9eedf3-b51d-4449-95db-8f0248878c31.jpg", "caption": "" }, "displayorder": 54, "url": "https://barimedia.rapmls.com/norcalmls/listingpics/bigphoto/2022/11/17/73aee18f-5831-4102-b19e-102779b1772f.jpg", "caption": "" }, "displayorder": 55, "url": "https://barimedia.rapmls.com/norcalmls/listingpics/bigphoto/2022/11/17/0bec10ec-644c-4dbd-8680-a61c4f3864b0.jpg", "caption": "" }, "displayorder": 56, "url": "https://barimedia.rapmls.com/norcalmls/listingpics/bigphoto/2022/11/17/2f904c24-bf06-4f64-9624-4939f6176d45.jpg", "caption": "" }, "displayorder": 57, "url": "https://barimedia.rapmls.com/norcalmls/listingpics/bigphoto/2022/11/17/a57f9d11-dadb-4148-940a-102fb9714bd4.jpg", "caption": "" } ], "agent": { "name": "Alicia Worley", "phone": "707-344-1300", "email": "aworleyrealty@gmail.com" }, "broker": { "name": "Country Estates, Inc", "phone": "", "email": "" } }; ]]>
454 Oakwood Circle
FAIRFIELD, CA 94534 4035

Click here for map
Residential Home
$775,000
2,144 Sq Feet
4 Bedrooms
2 Bathrooms
1 Partial Bath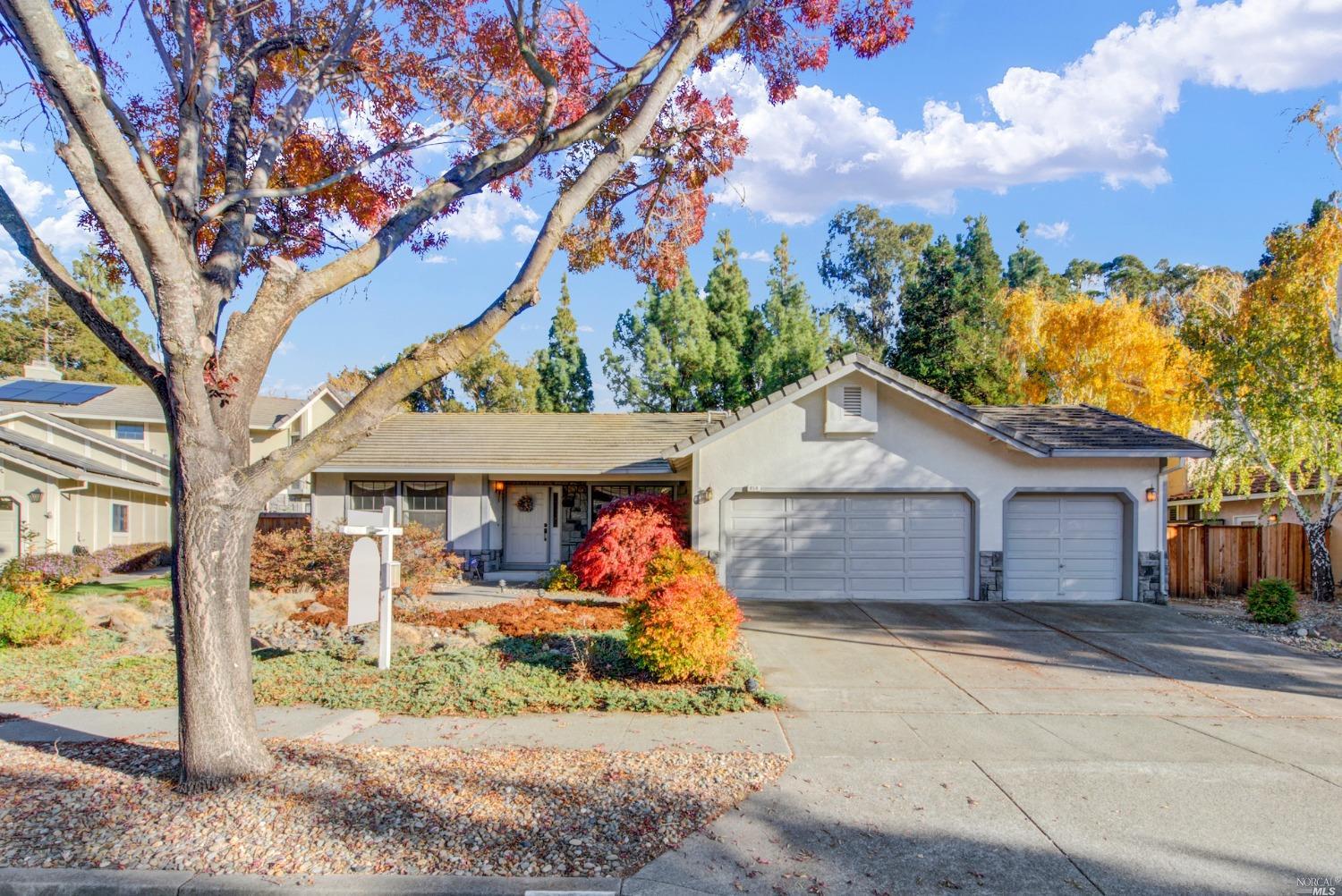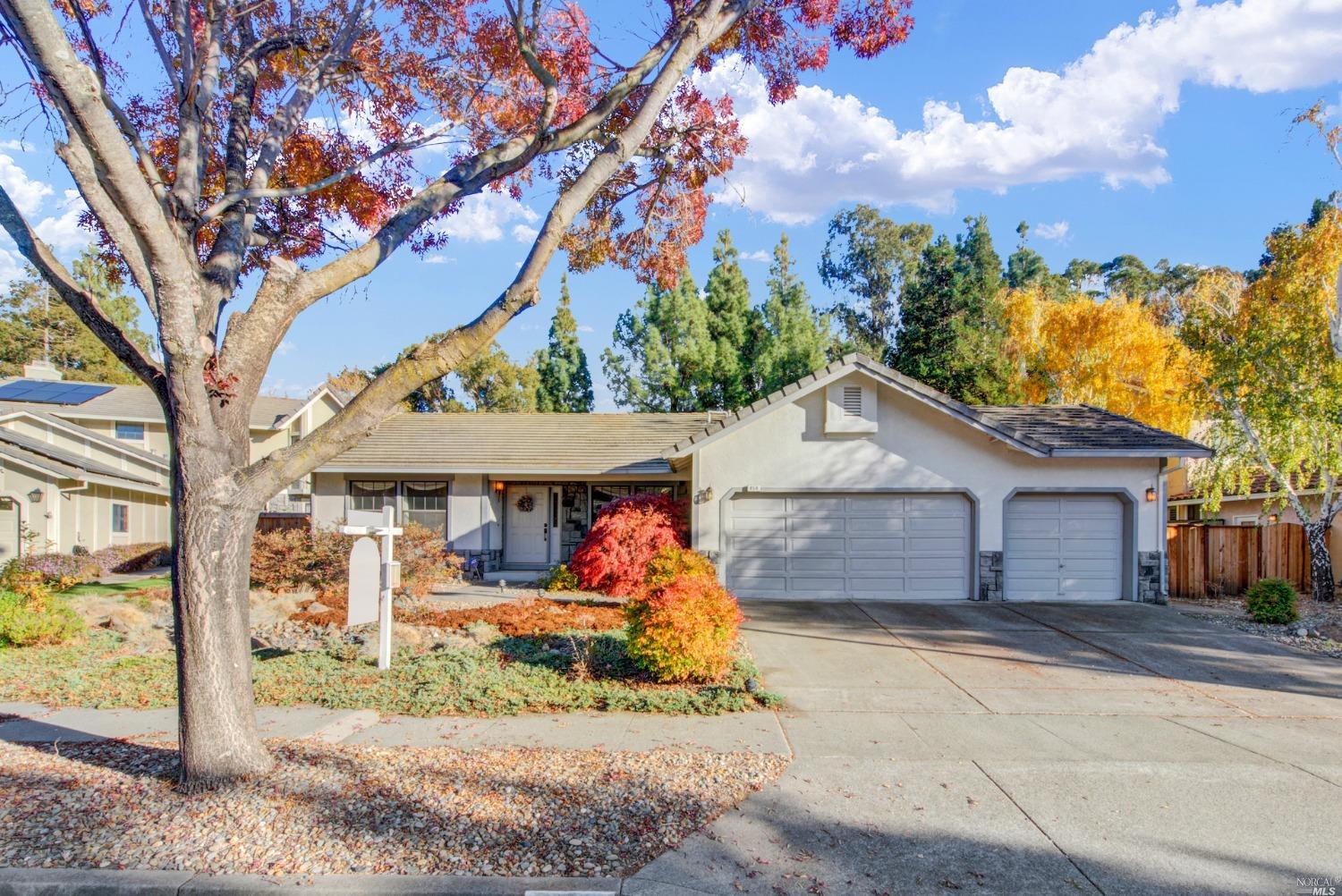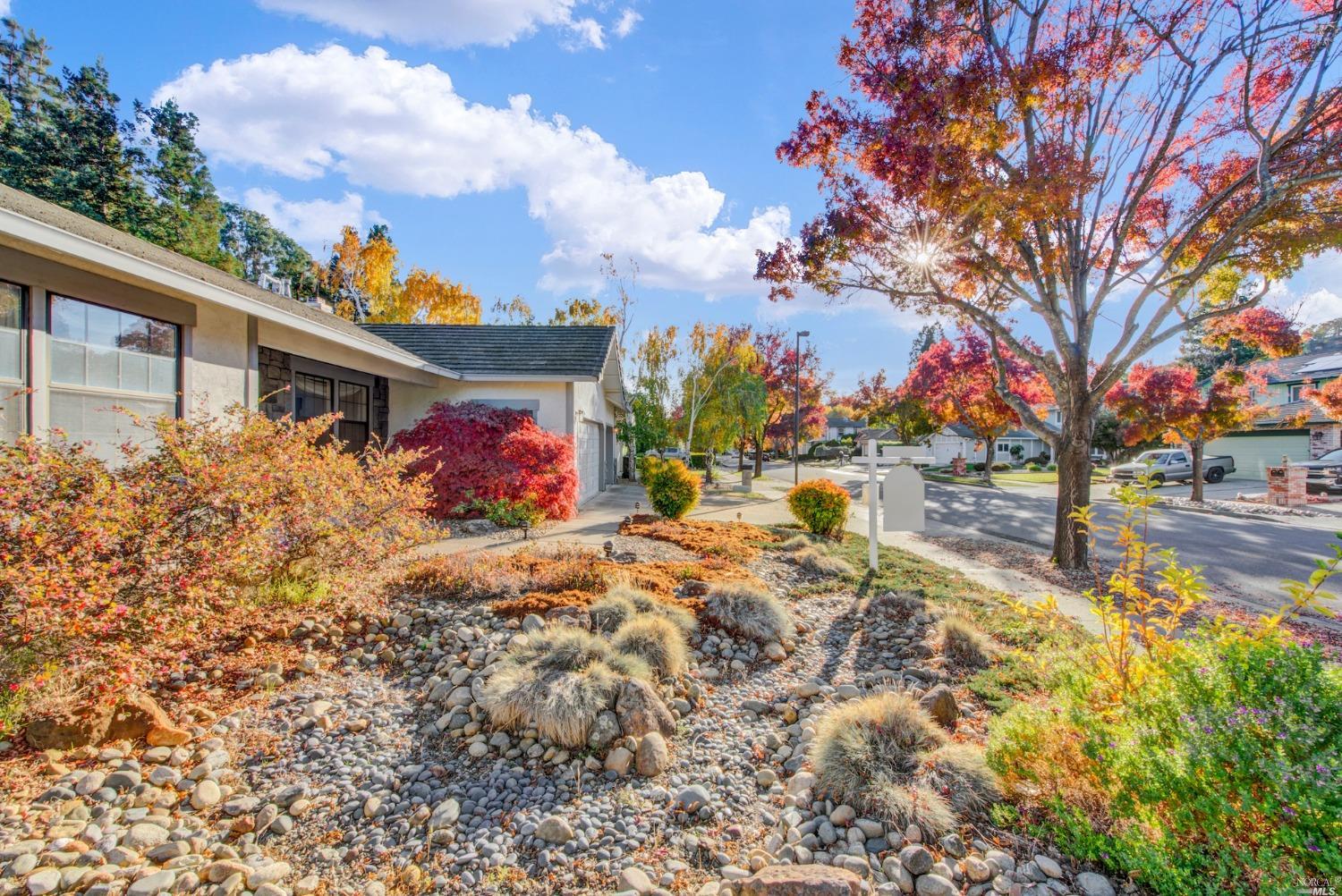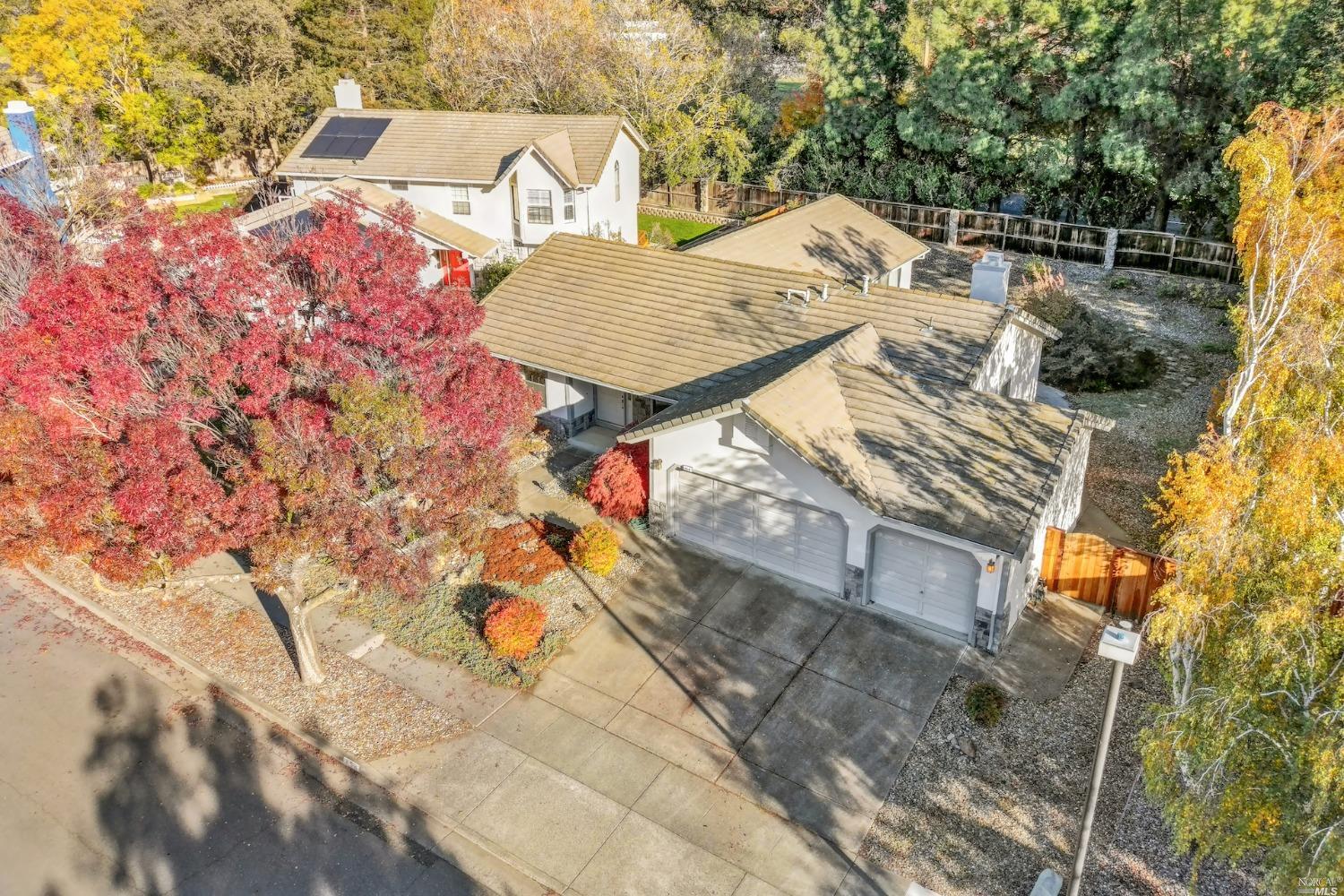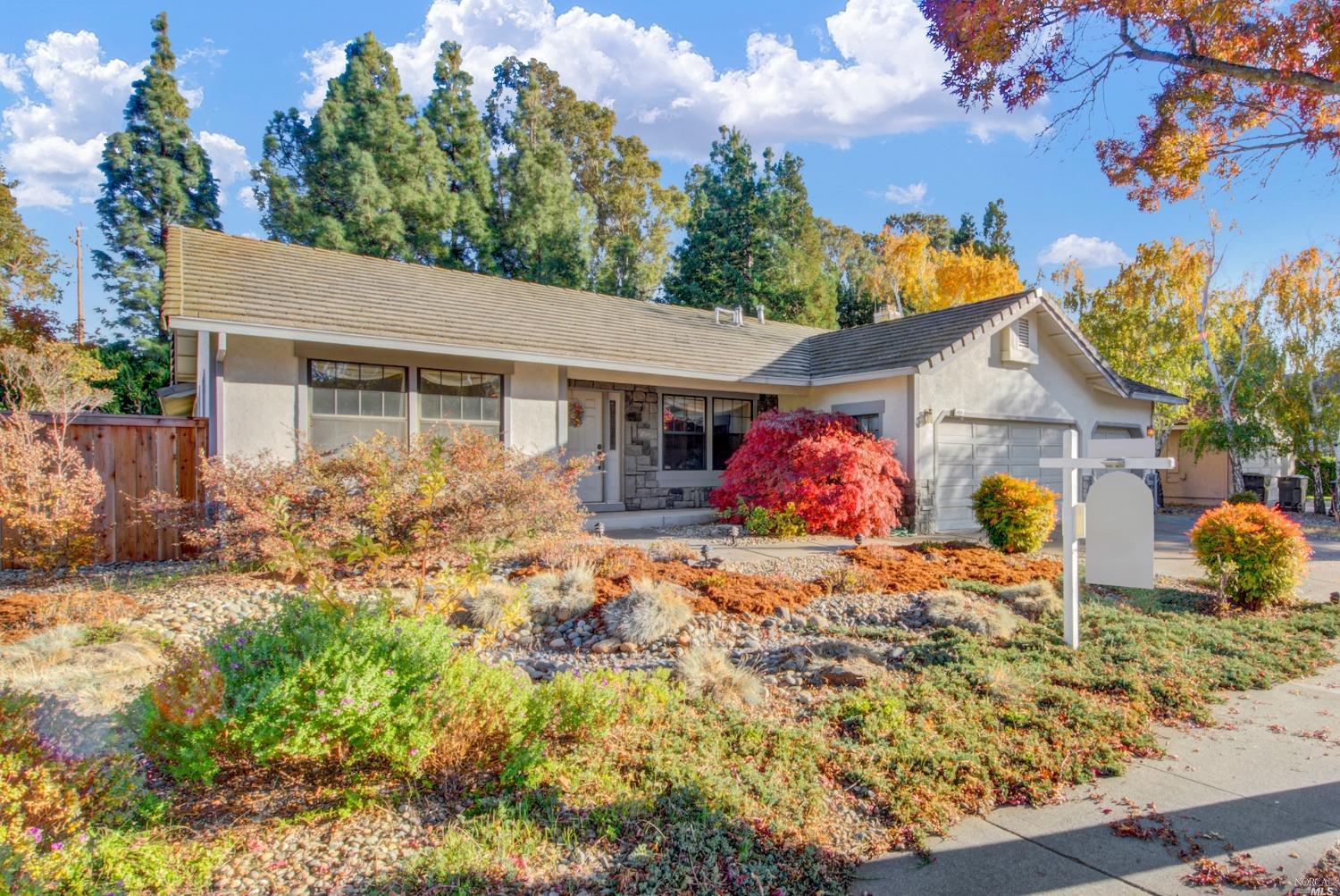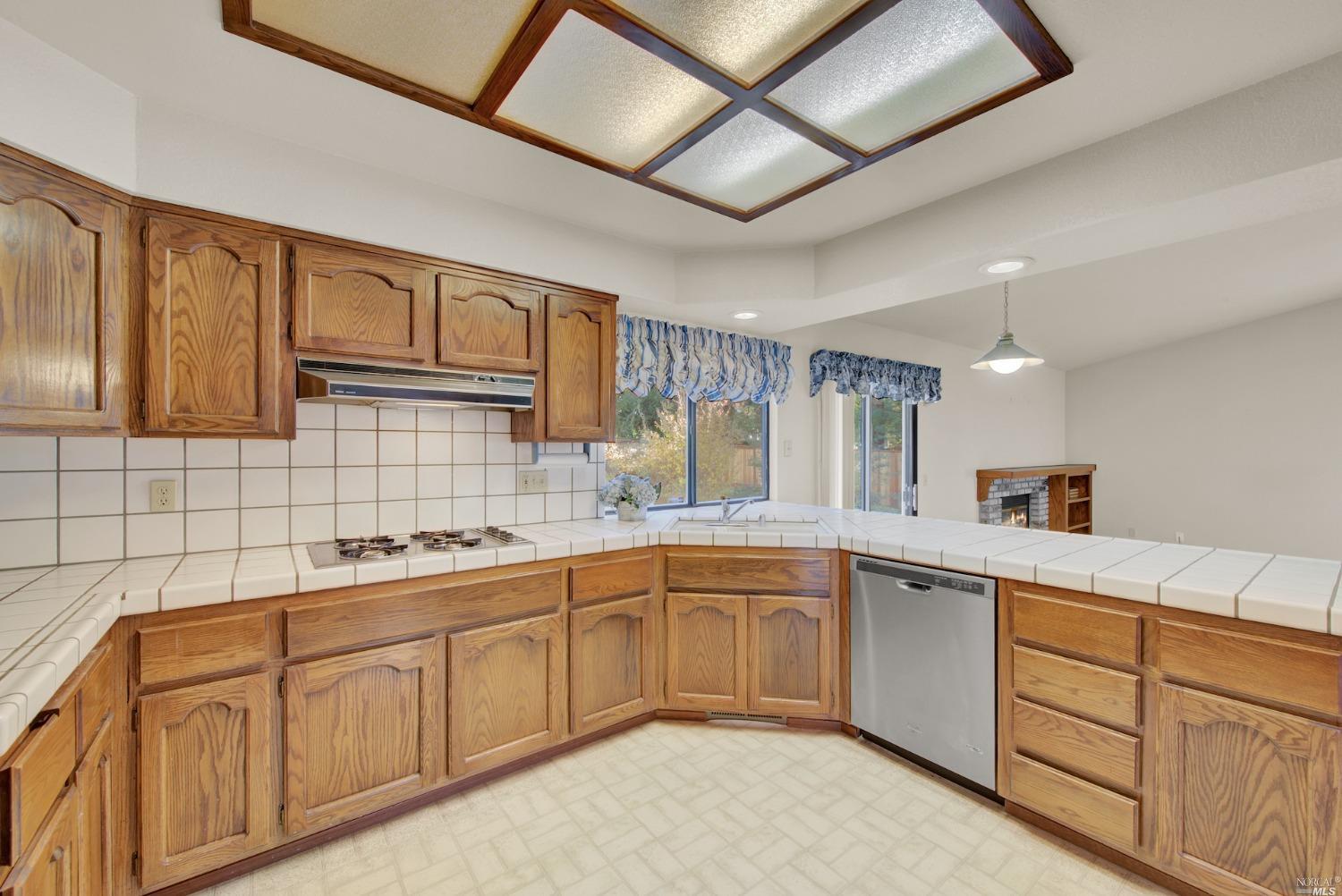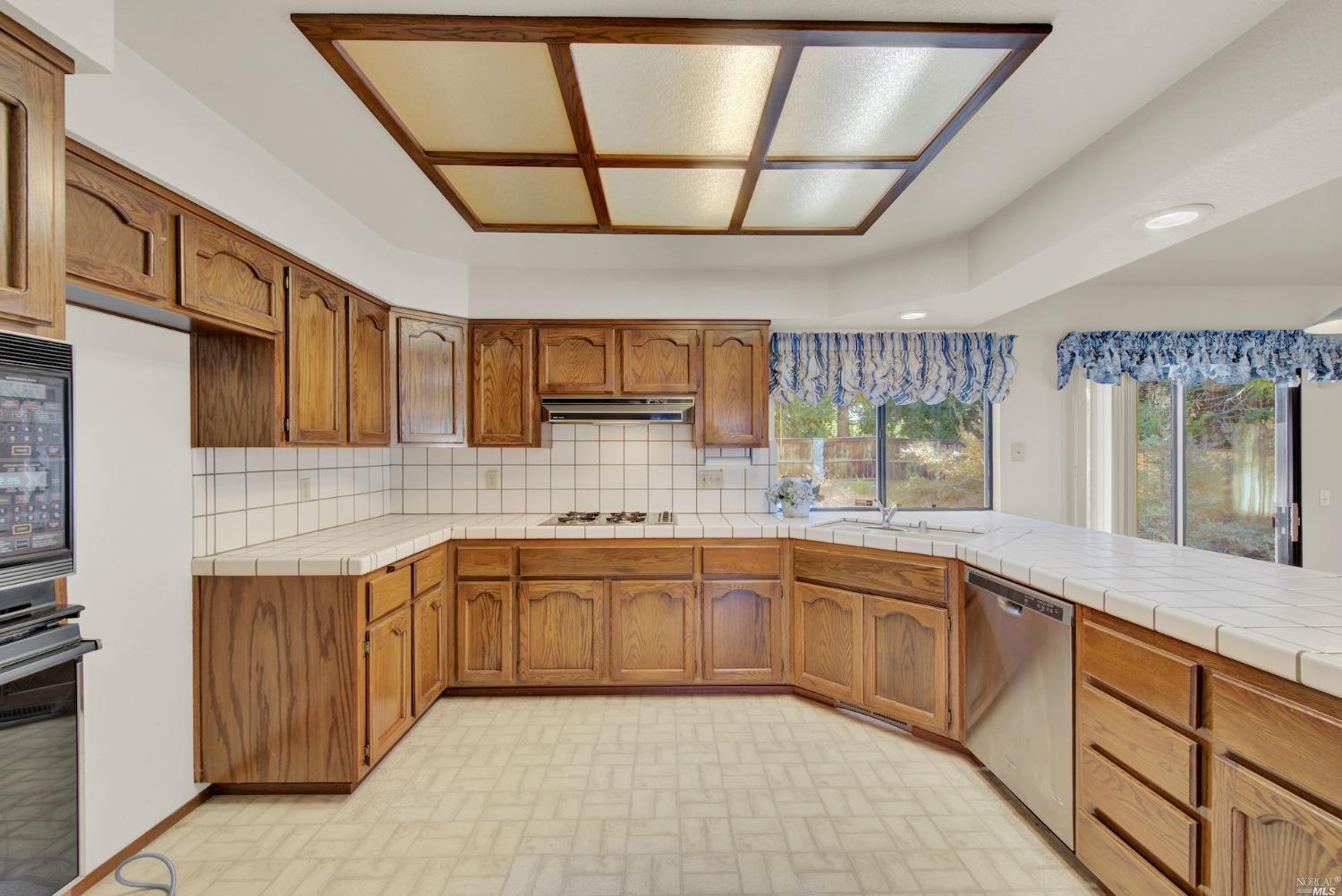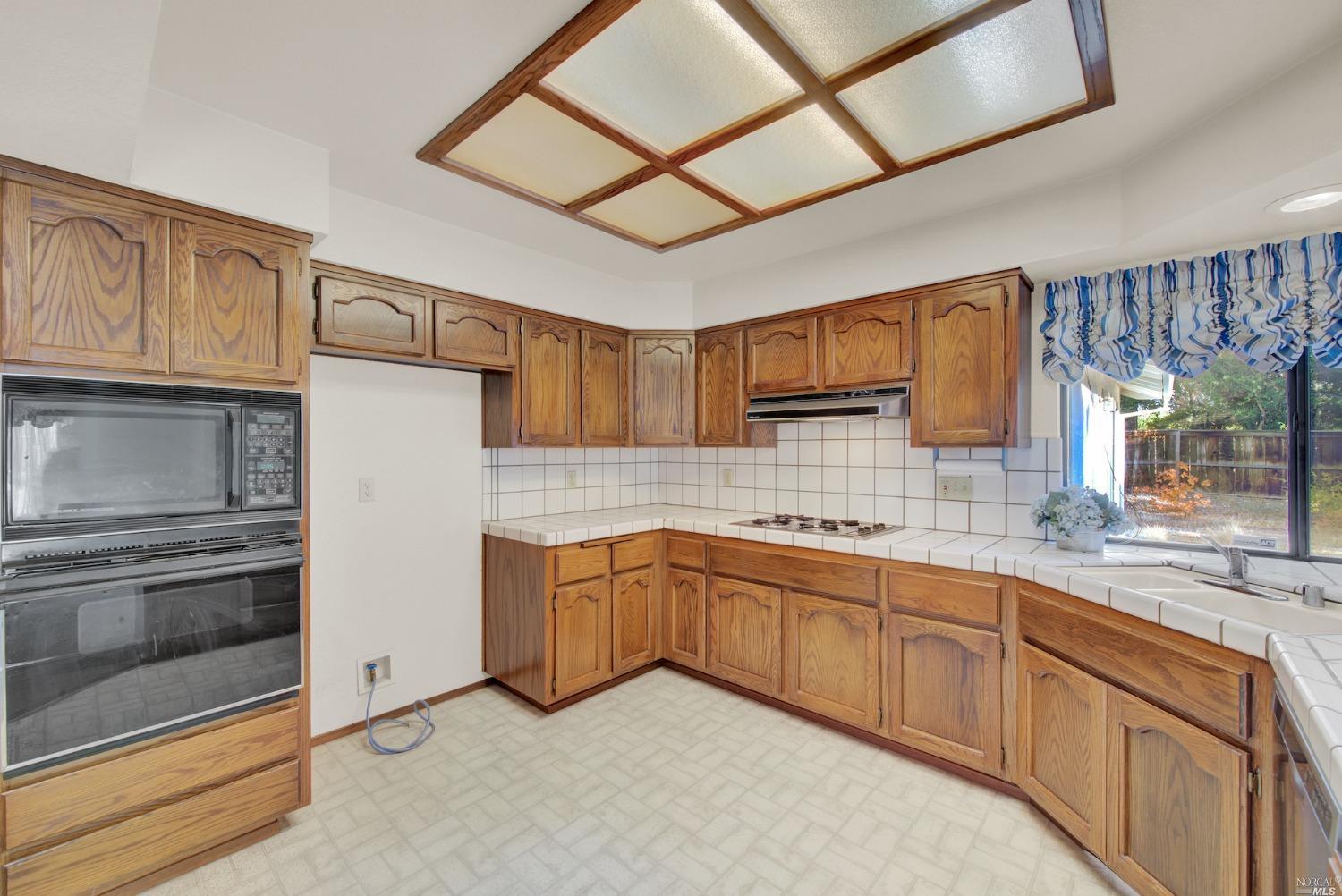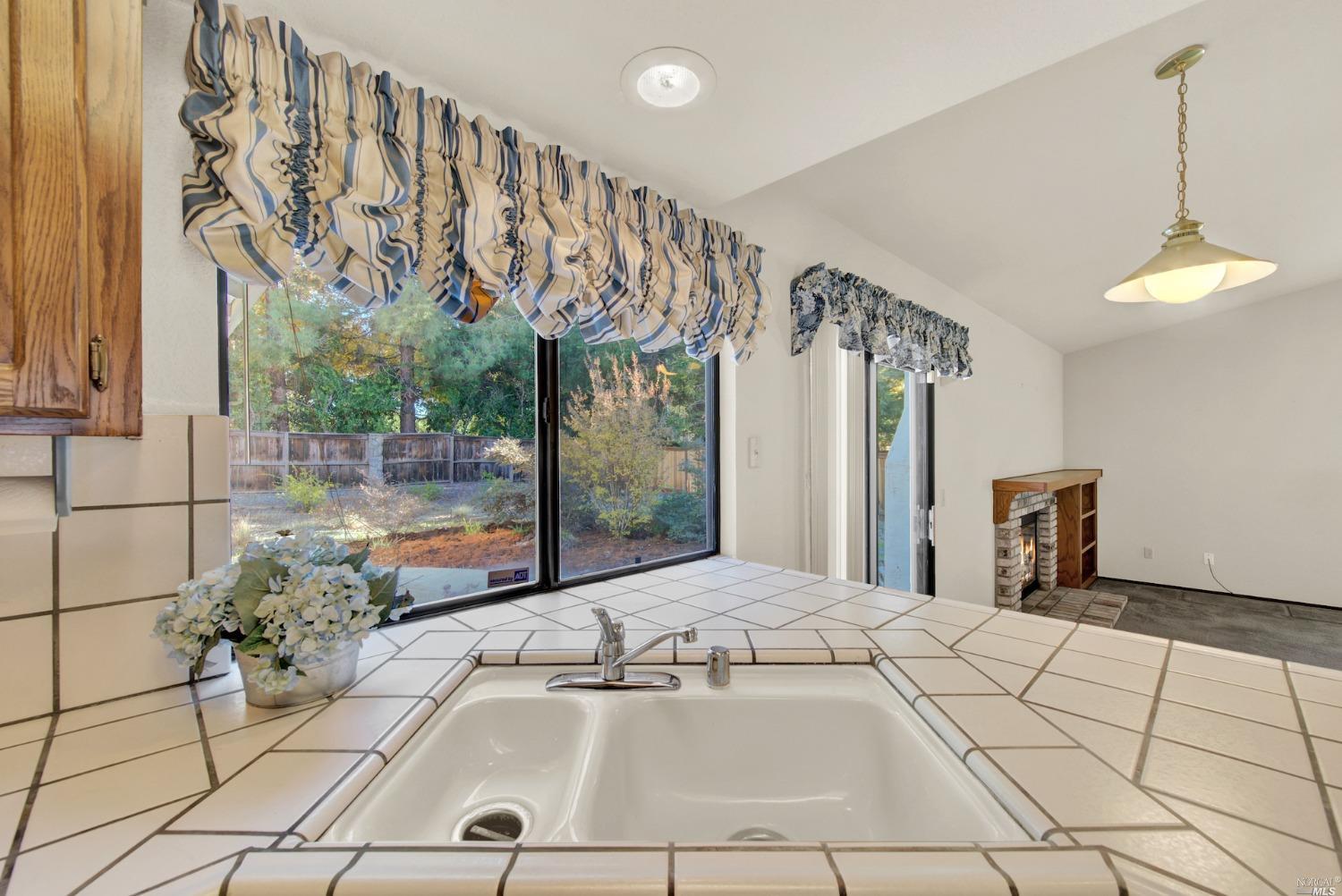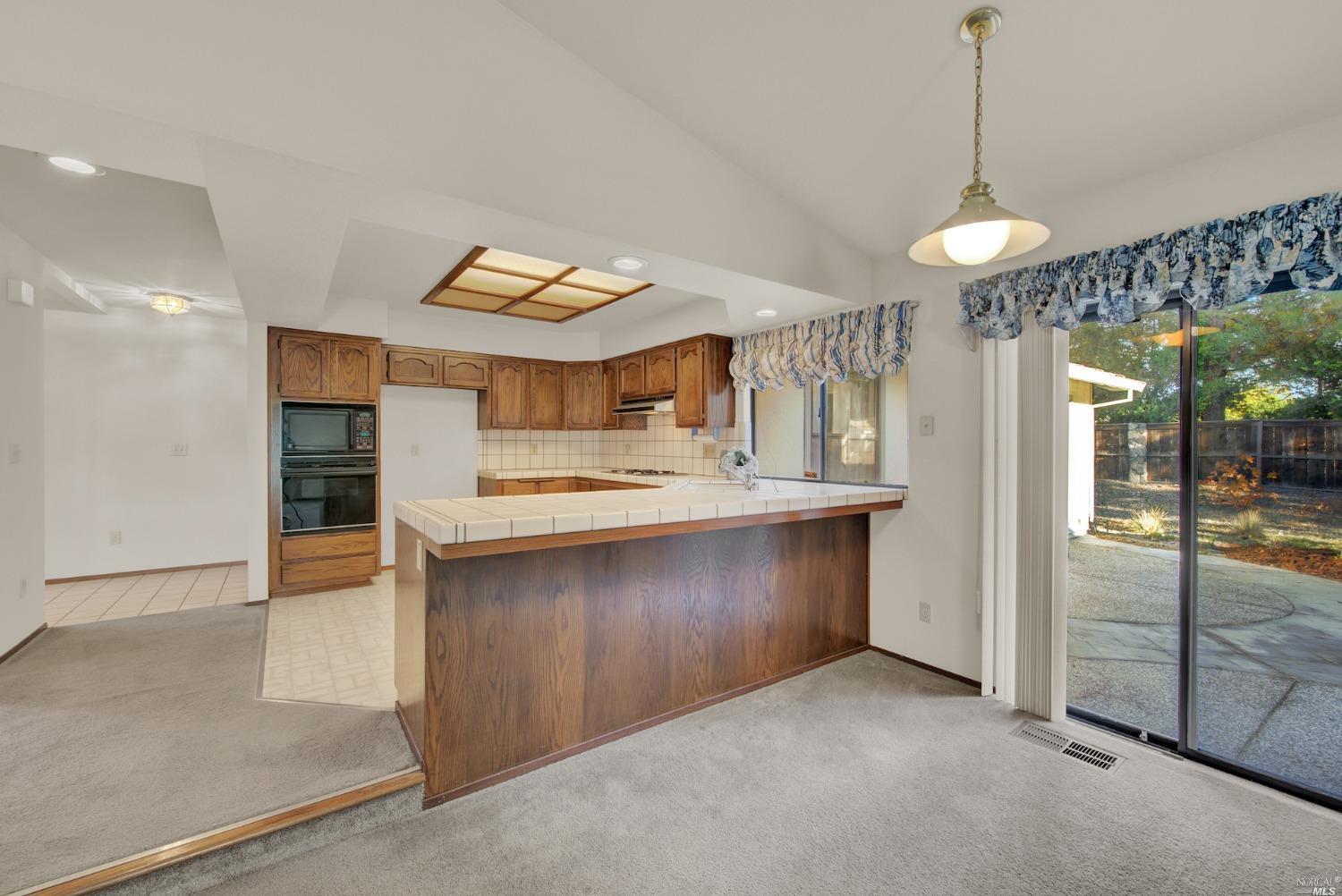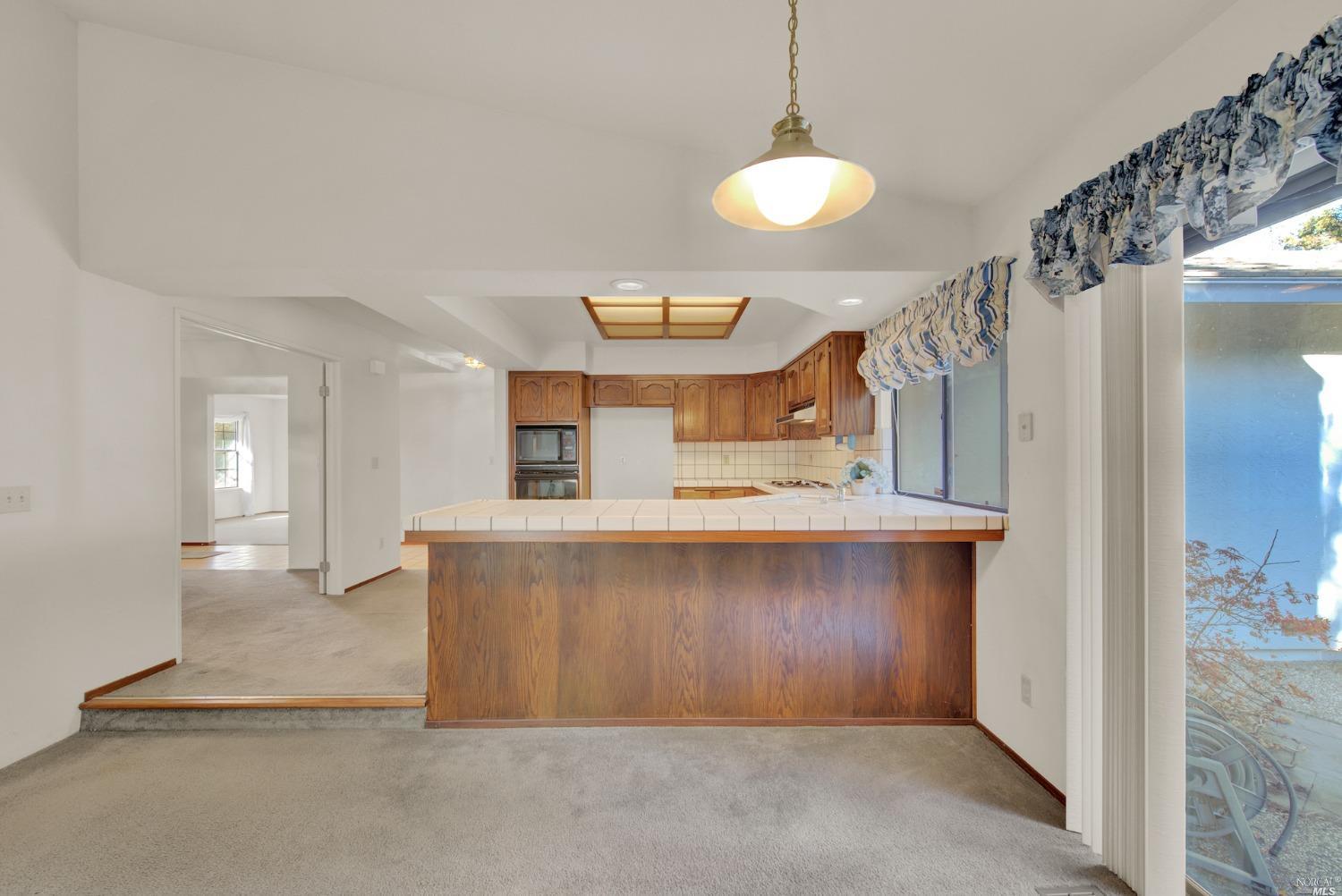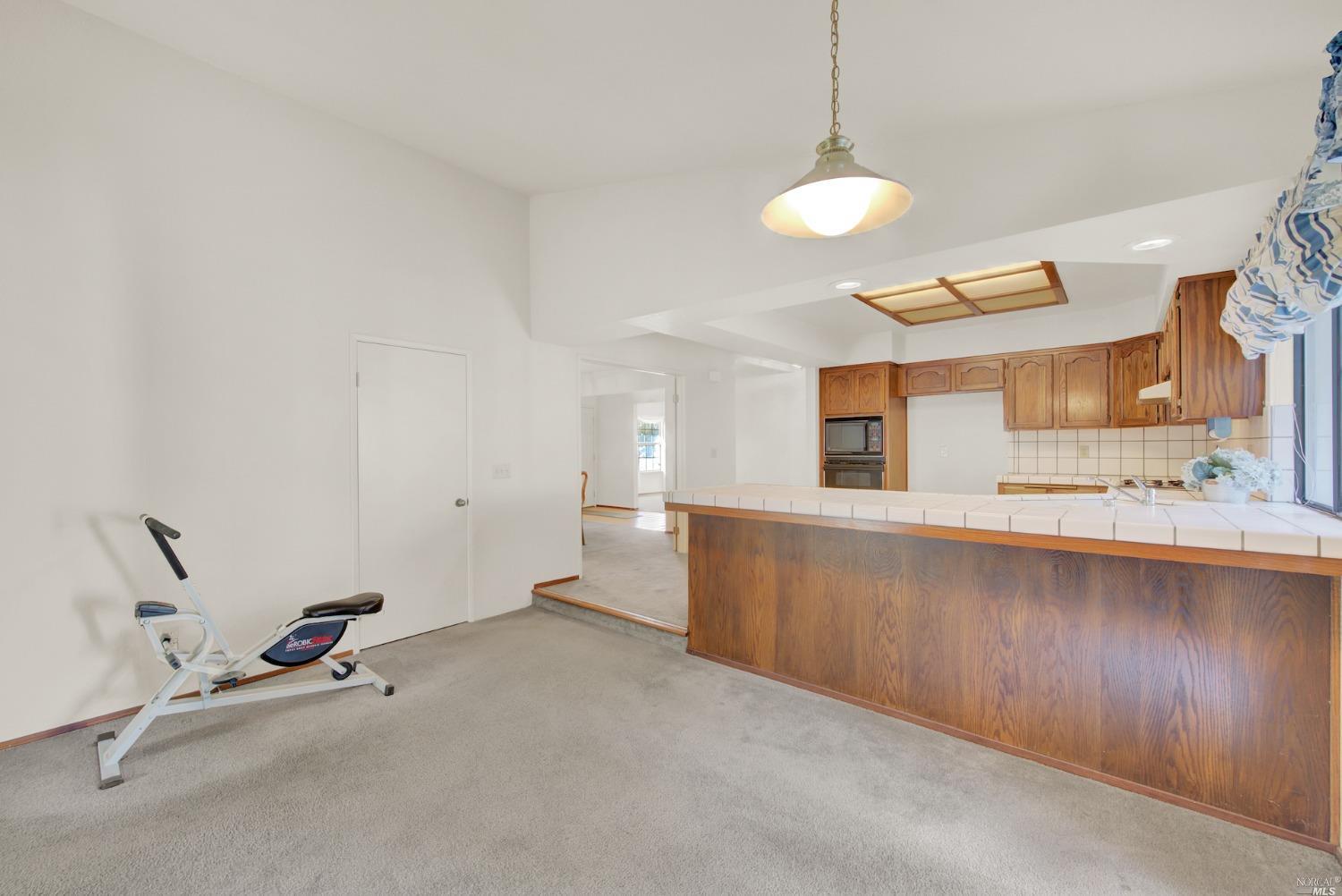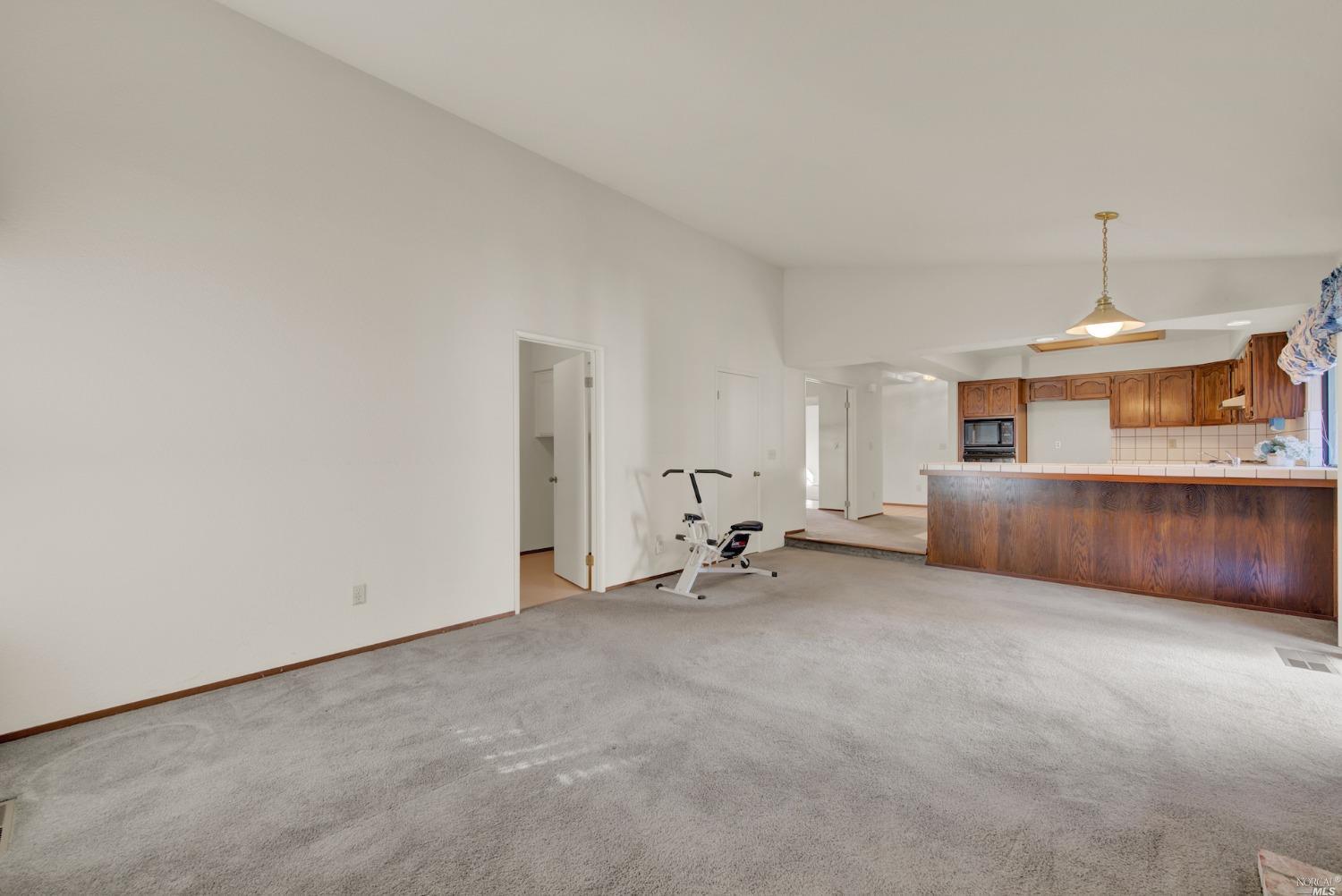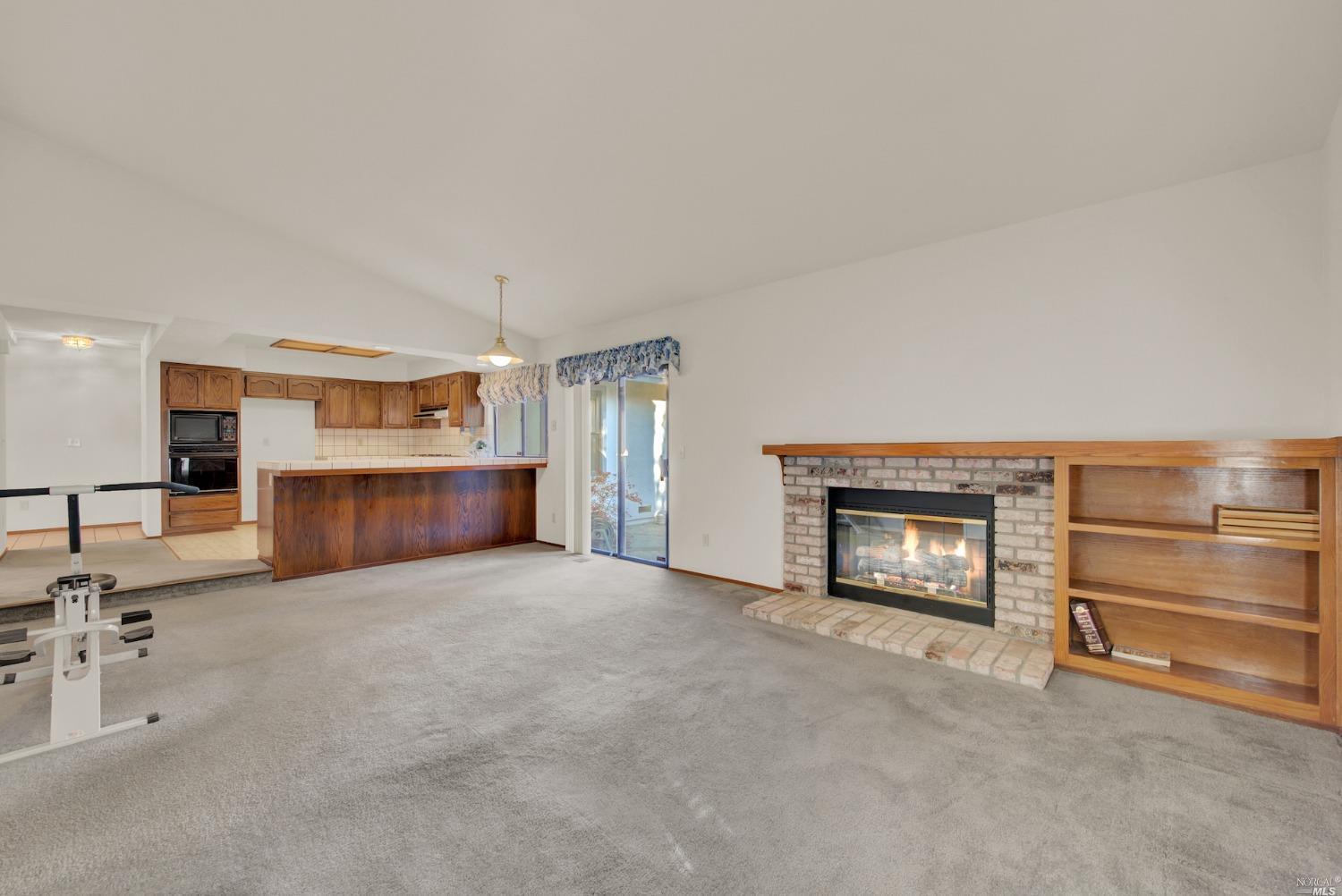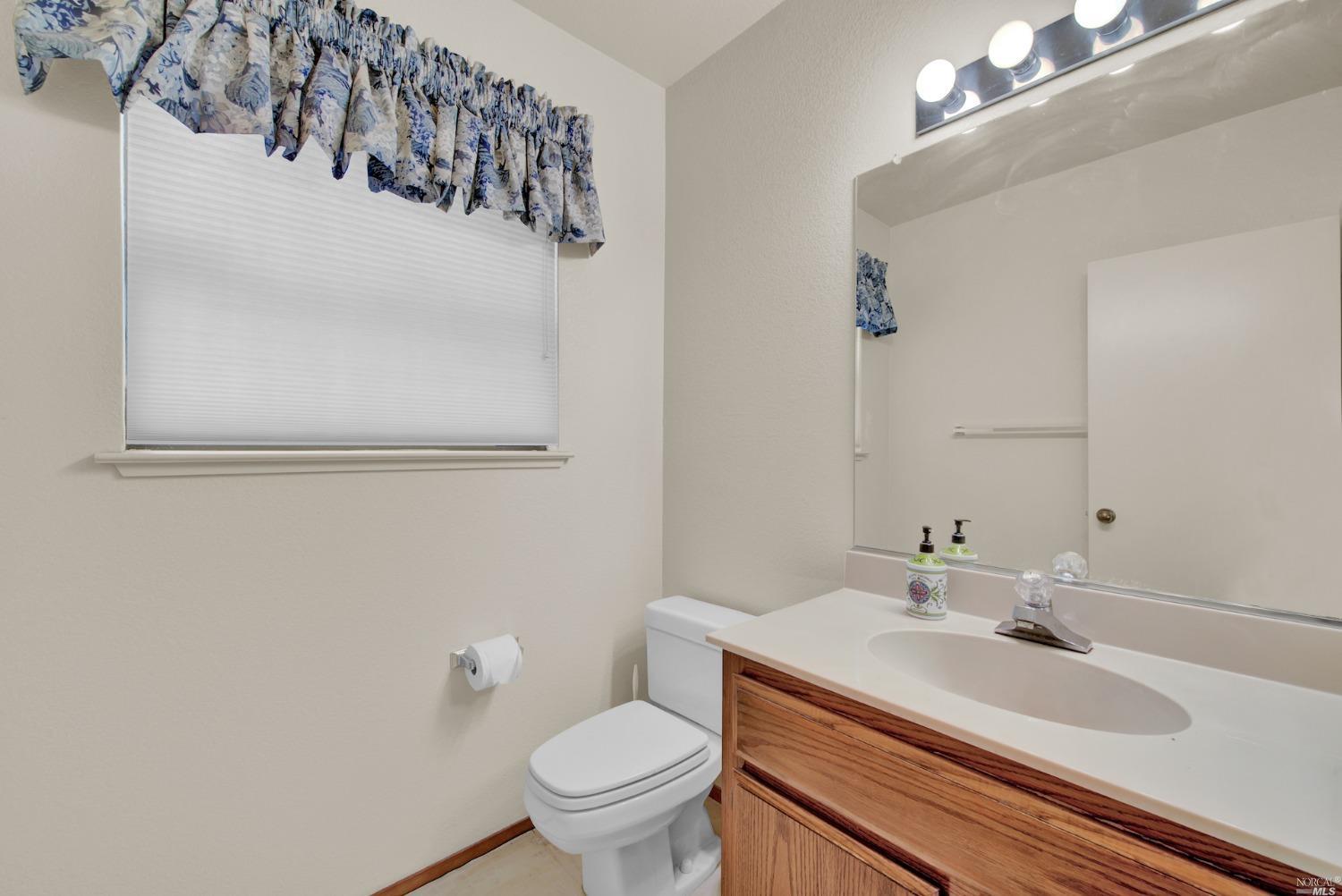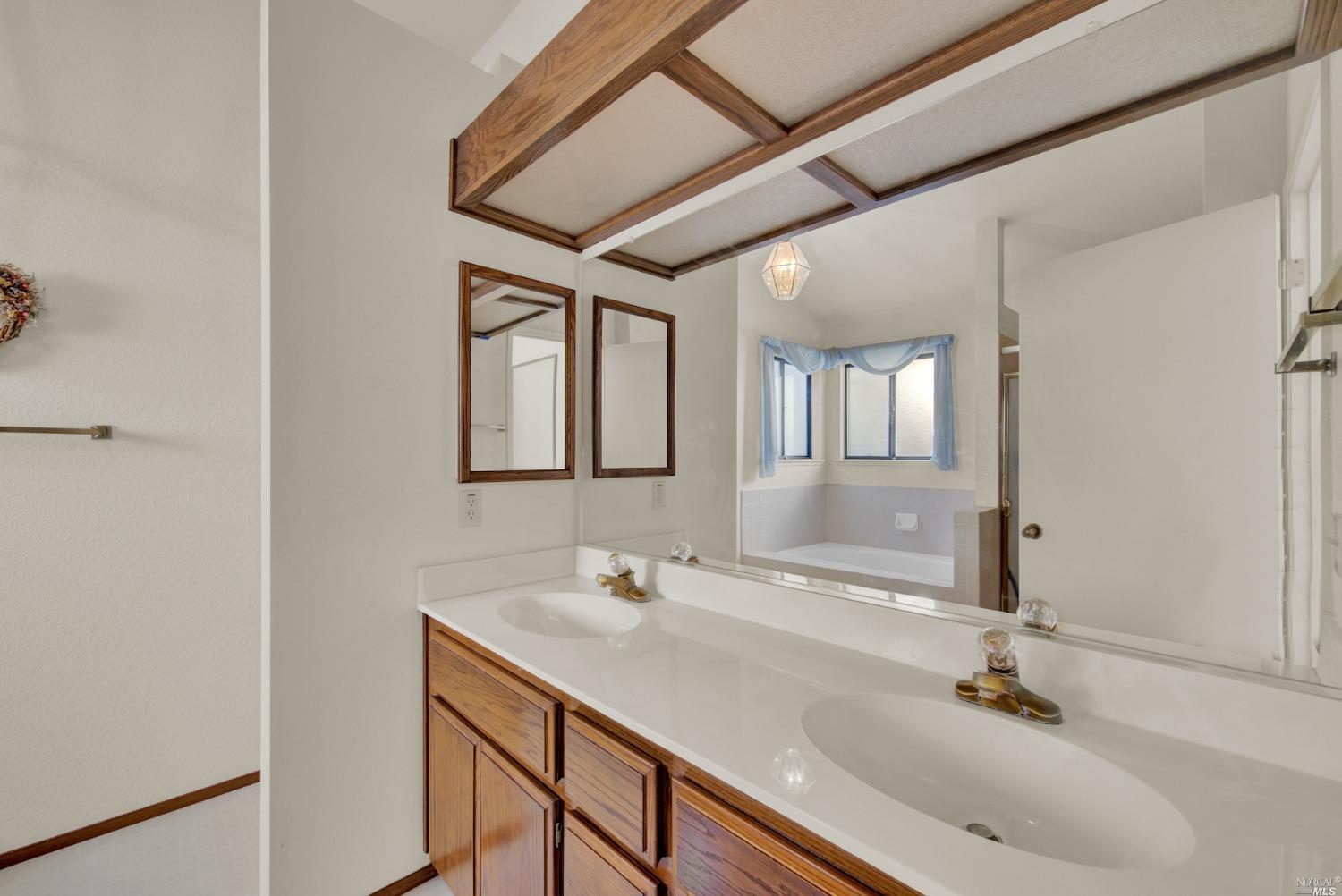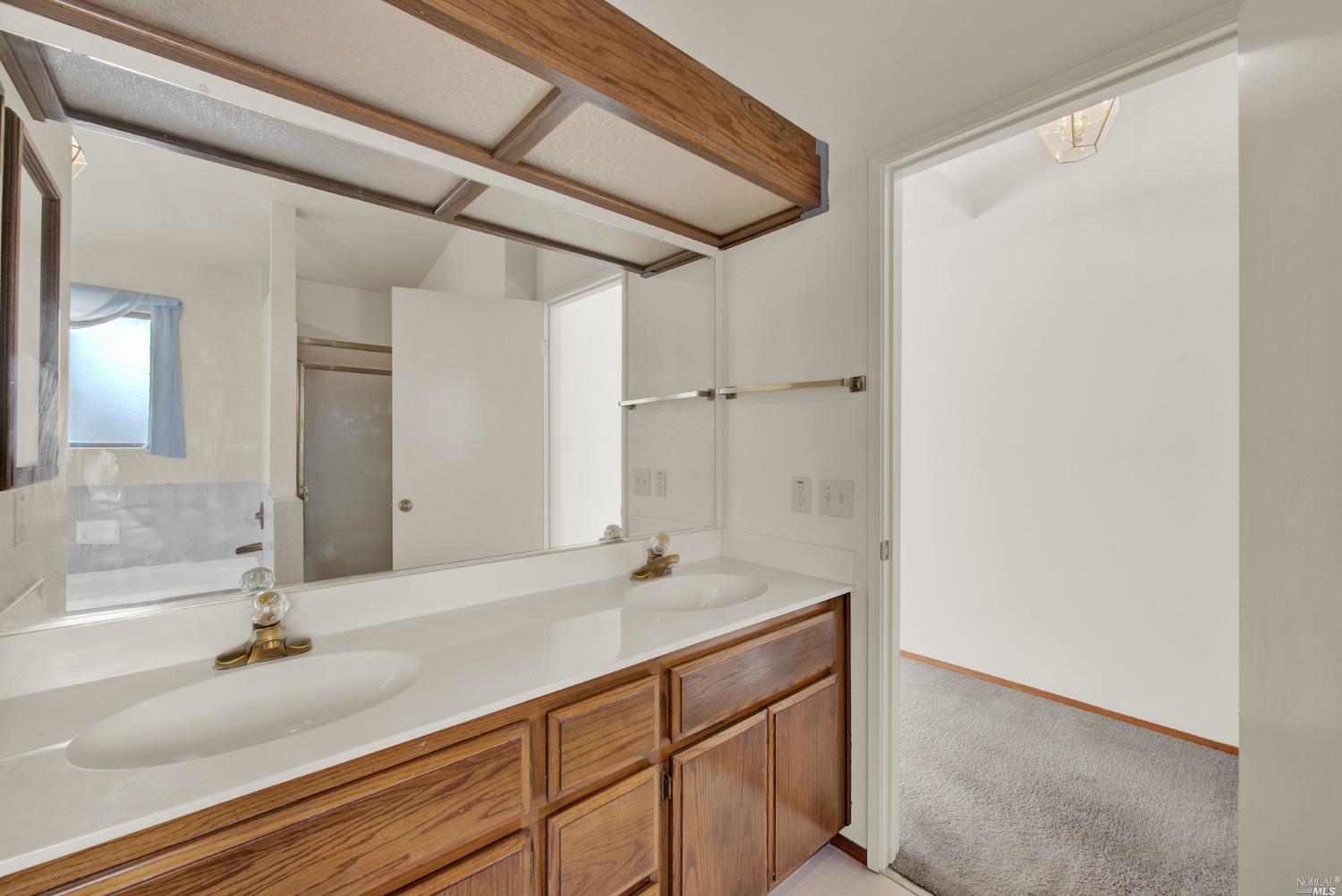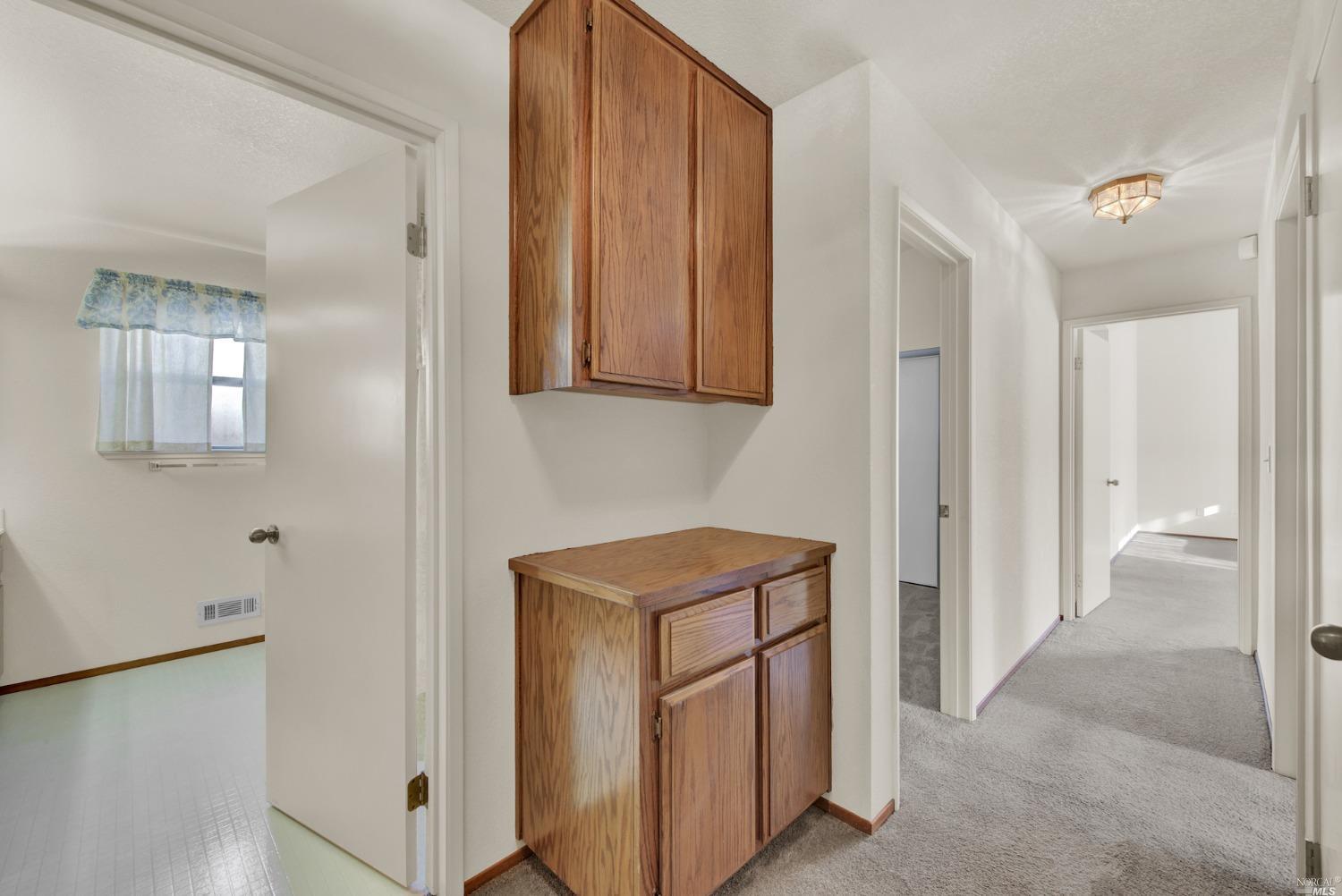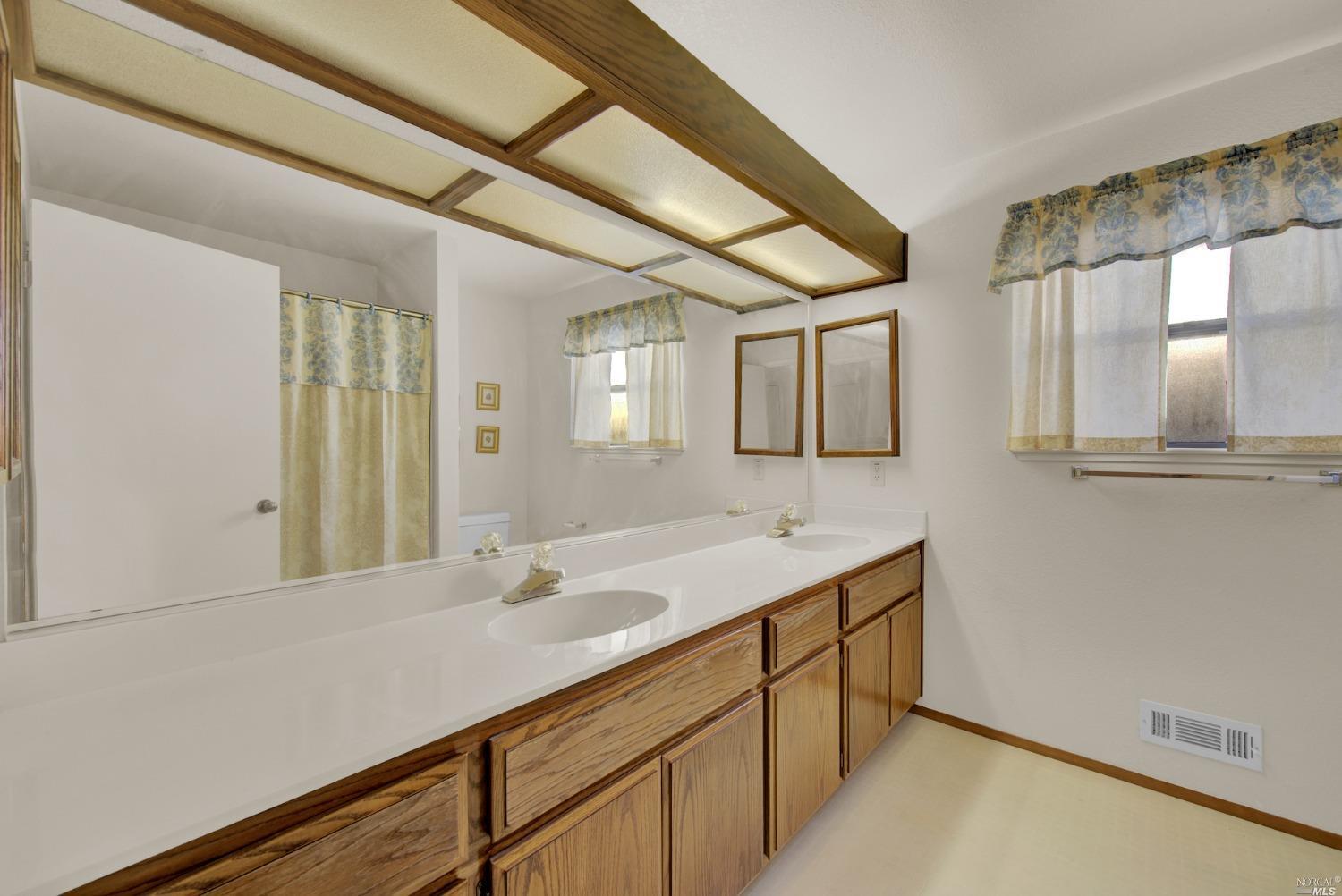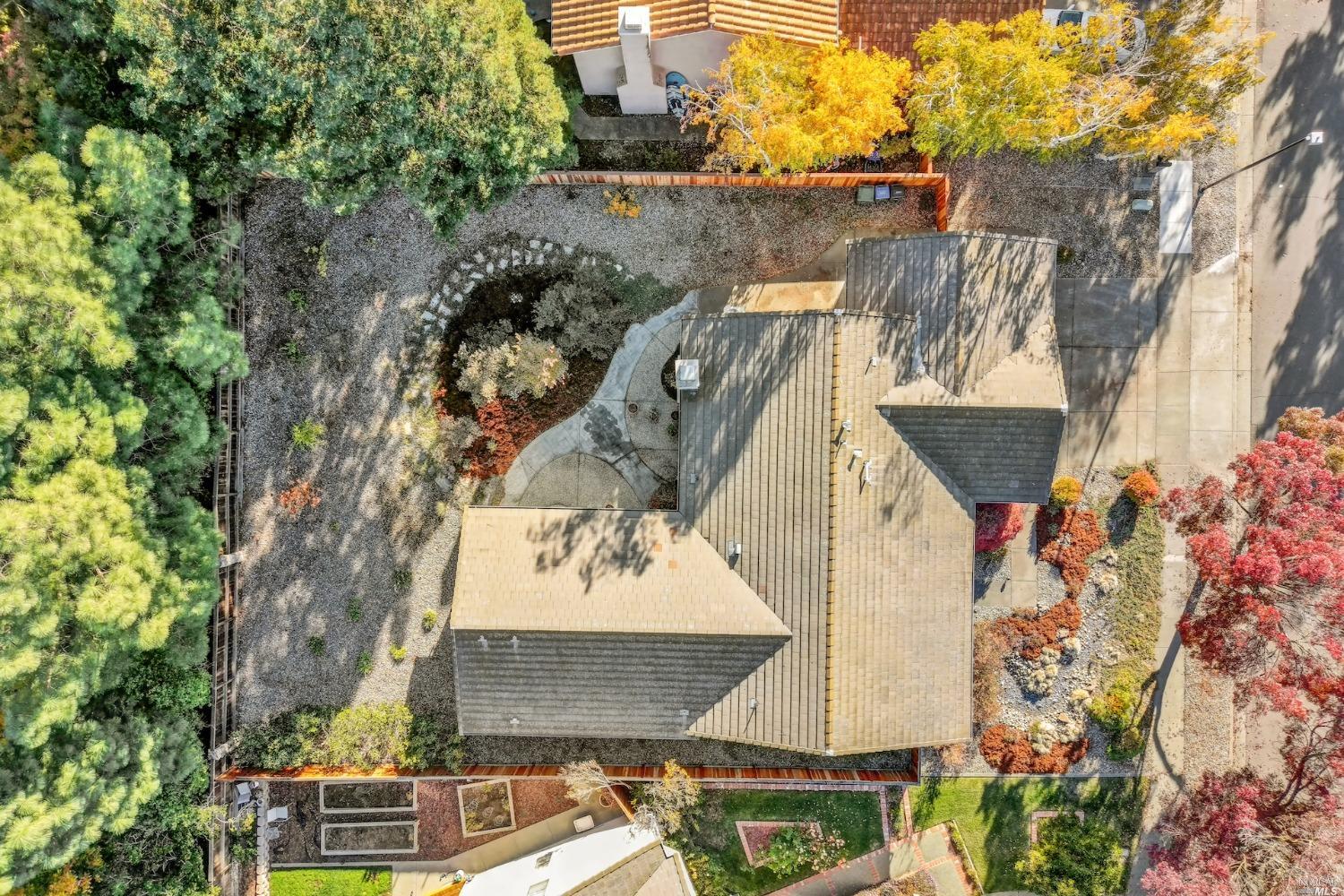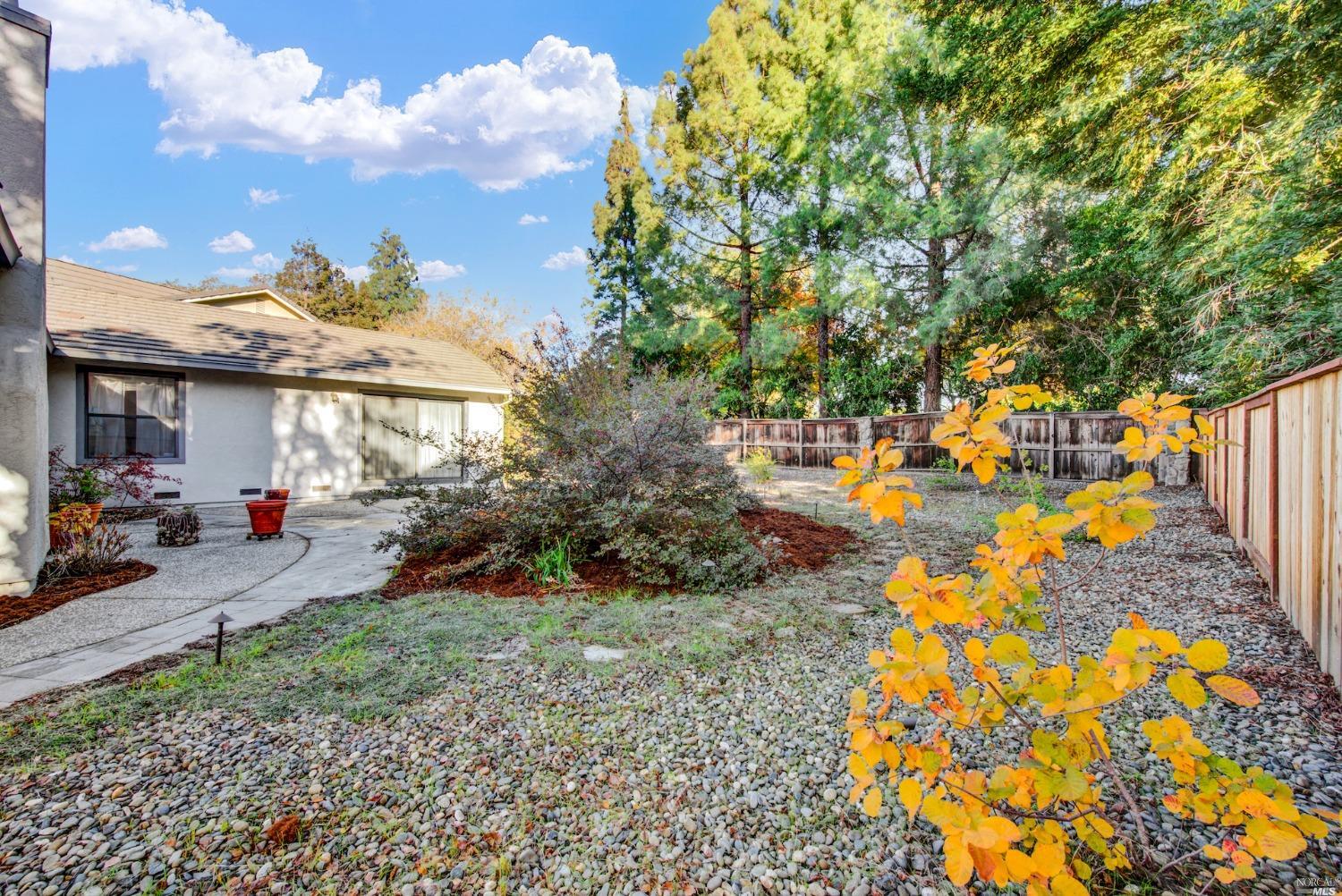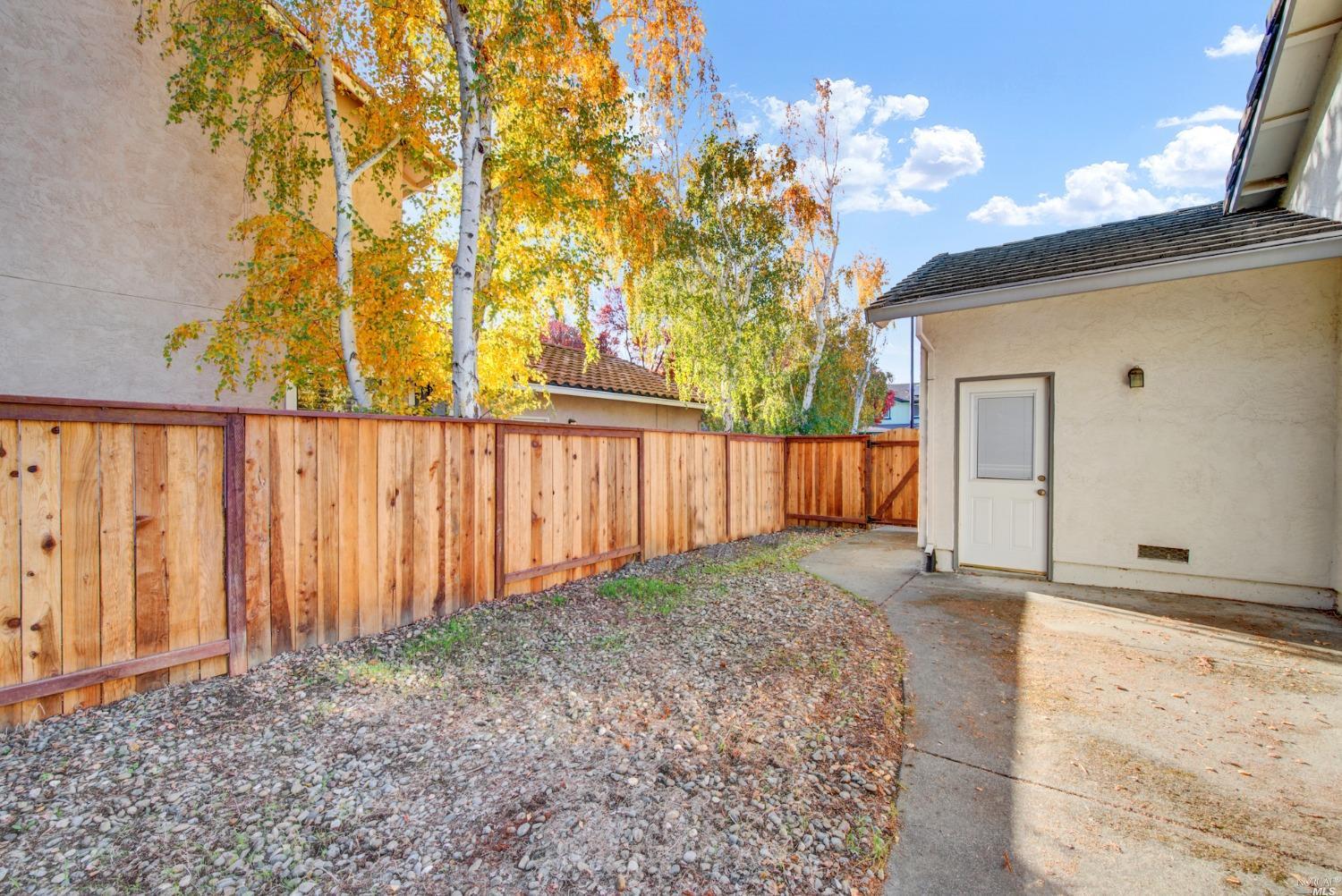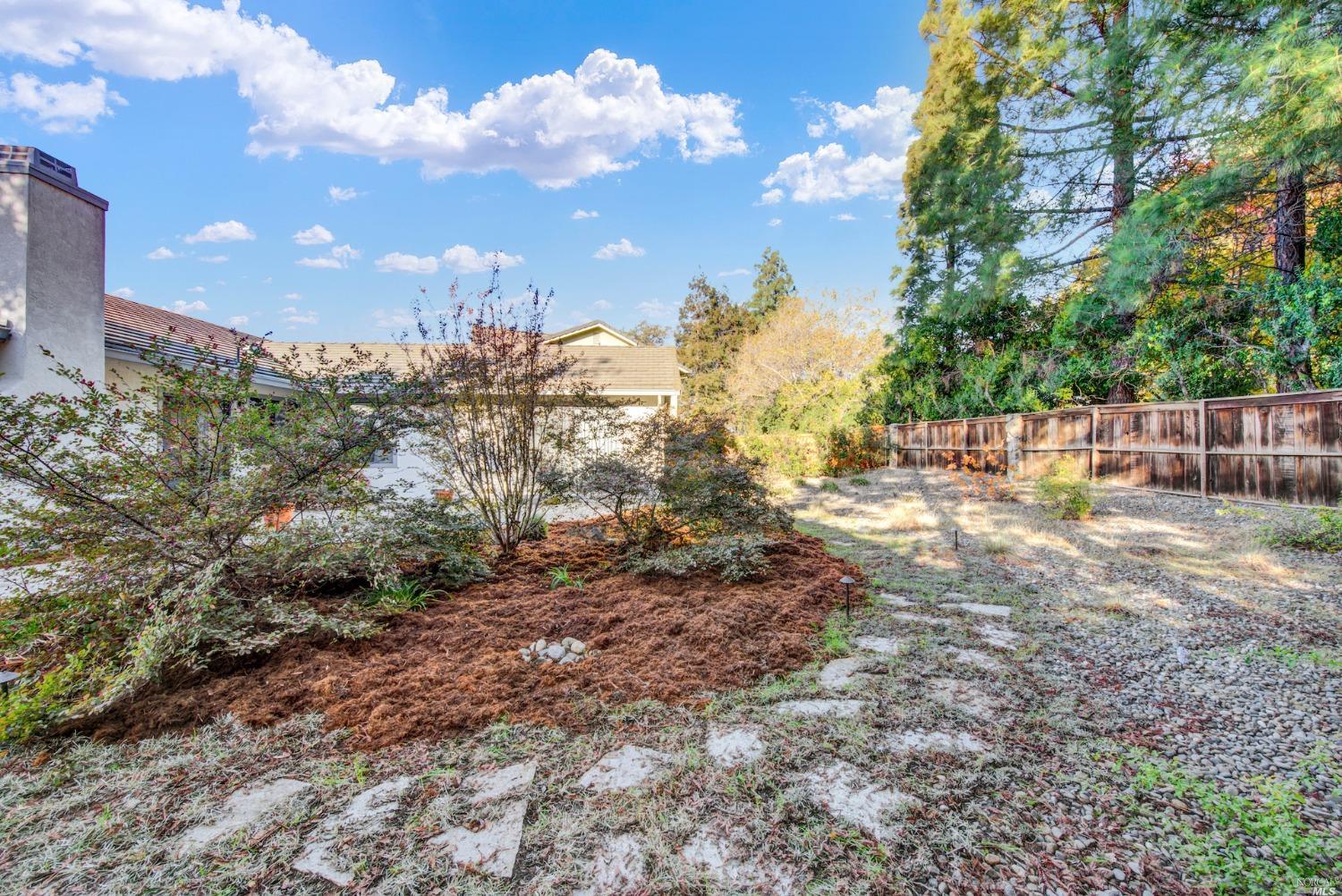 Details:
Lot Sq Feet:
10,001
Fireplaces:
1
HOA?
No
Bank Owned?
No
Status:
Pending
Remarks:
Beautiful single story home that has 4 bedrooms, 2 1/2 bathrooms and has approximately 2144 square feet of living space. It's a rare opportunity that this floor plan comes available to purchase with a finished 3 car garage. This home has vaulted ceilings throughout. There's a formal dining room. The front room could easily be converted into a 5th bedroom if desired. The kitchen has tile countertops, dual sinks, newer stainless steel dishwasher, built-in oven and microwave, 4 burner cooktop and pantry. The kitchen overlooks the family room with a brick wood burning fireplace. The fireplace has never been used. There's over $20K in the front and back landscaping, hardscaping, lighting, sprinkler and automatic drip system. The exterior was recently painted with high end Dunn Edwards paint. This special type of paint helps to deflect the weather elements and is known to last for many years to come.
There are currently no open houses for this property. Please contact
Alicia Worley
to schedule an appointment.