<![CDATA[ var dwellicious_data = { "address": "103 Waters Park Circle ", "city": "SAN MATEO", "state": "CA", "zip": "94403", "zip4": "", "area": "", "subdivision": "", "county": "", "price": "1249990", "beds": "2", "baths": "2", "sqft": "1546", "lotsize": "0", "yearbuilt": "2021-01-01", "proptype": "Residential", "mlsnum": "41014764", "active": false, "remarks": "NEW CONSTRUCTION! Buy now! Pulte Homes presents our new community in San Mateo: One 90", comprised of four different types of homes. "Slate" at One 90 will feature 3-level townhome-style condos. Offering five different dynamic and beautifully designed floor plans, Slate townhomes give you roomy interiors, large windows, energy efficiency and smart home technology. In just over 1500 square feet, you'll have everything you need in this efficiently laid out three-story Plan 3C. Parking in your private garage and bringing your groceries upstairs is easy. Enjoy the Bay Area seasons on your covered deck. Upstairs you'll be impressed by the two spacious bedrooms, including a big owner's suite with walk-in closet. With its private en suite bathroom, you can use the second bedroom as a guest room or a home office. Buy now and take advantage of our special financing options, January 2023 delivery!", "photos": [ { "displayorder": 0, "url": "//cdnparap30.paragonrels.com/ParagonImages/Property/P3/MAXEBRDI/41014764/0/0/0/6bff45015cedc7fb10828507ec71fabe/114/e5b6ea46176ae448e3076bd9ac71a625/41014764.JPG", "caption": "" }, "displayorder": 1, "url": "//cdnparap30.paragonrels.com/ParagonImages/Property/P3/MAXEBRDI/41014764/1/0/0/1c12b68bfb9f6b990f6c0a903aa5bedd/114/e5b6ea46176ae448e3076bd9ac71a625/41014764-1.JPG", "caption": "" }, "displayorder": 2, "url": "//cdnparap30.paragonrels.com/ParagonImages/Property/P3/MAXEBRDI/41014764/2/0/0/b4cb8f179d2e53145916bd4d8a4366ed/114/e5b6ea46176ae448e3076bd9ac71a625/41014764-2.JPG", "caption": "" }, "displayorder": 3, "url": "//cdnparap30.paragonrels.com/ParagonImages/Property/P3/MAXEBRDI/41014764/3/0/0/d08263541c92bc06b3ebc677258eb545/114/e5b6ea46176ae448e3076bd9ac71a625/41014764-3.JPG", "caption": "" }, "displayorder": 4, "url": "//cdnparap30.paragonrels.com/ParagonImages/Property/P3/MAXEBRDI/41014764/4/0/0/1314ae4037c4cb770239c80af13cc128/114/e5b6ea46176ae448e3076bd9ac71a625/41014764-4.JPG", "caption": "" }, "displayorder": 5, "url": "//cdnparap30.paragonrels.com/ParagonImages/Property/P3/MAXEBRDI/41014764/5/0/0/9f01450f02e60f4dfa6d8e8f09a0640c/114/e5b6ea46176ae448e3076bd9ac71a625/41014764-5.JPG", "caption": "" }, "displayorder": 6, "url": "//cdnparap30.paragonrels.com/ParagonImages/Property/P3/MAXEBRDI/41014764/6/0/0/19575455206dc2be08dacc79722adc65/114/e5b6ea46176ae448e3076bd9ac71a625/41014764-6.JPG", "caption": "" }, "displayorder": 7, "url": "//cdnparap30.paragonrels.com/ParagonImages/Property/P3/MAXEBRDI/41014764/7/0/0/78b35f93d601ef872a9765797e880ab6/114/e5b6ea46176ae448e3076bd9ac71a625/41014764-7.JPG", "caption": "" }, "displayorder": 8, "url": "//cdnparap30.paragonrels.com/ParagonImages/Property/P3/MAXEBRDI/41014764/8/0/0/276ed9b1b01548054ed18512529a29b7/114/e5b6ea46176ae448e3076bd9ac71a625/41014764-8.JPG", "caption": "" }, "displayorder": 9, "url": "//cdnparap30.paragonrels.com/ParagonImages/Property/P3/MAXEBRDI/41014764/9/0/0/0ada3d74f95fa3e808f527e9a9b04f95/114/e5b6ea46176ae448e3076bd9ac71a625/41014764-9.JPG", "caption": "" }, "displayorder": 10, "url": "//cdnparap30.paragonrels.com/ParagonImages/Property/P3/MAXEBRDI/41014764/10/0/0/4d40818e003339e090e4e2a4e8dcb8e3/114/e5b6ea46176ae448e3076bd9ac71a625/41014764-10.JPG", "caption": "" }, "displayorder": 11, "url": "//cdnparap30.paragonrels.com/ParagonImages/Property/P3/MAXEBRDI/41014764/11/0/0/f2620bb0bfea8f39d0b29c80c75352ee/114/e5b6ea46176ae448e3076bd9ac71a625/41014764-11.JPG", "caption": "" }, "displayorder": 12, "url": "//cdnparap30.paragonrels.com/ParagonImages/Property/P3/MAXEBRDI/41014764/12/0/0/2d12ec915d4b09830c3445d63d604683/114/e5b6ea46176ae448e3076bd9ac71a625/41014764-12.JPG", "caption": "" }, "displayorder": 13, "url": "//cdnparap30.paragonrels.com/ParagonImages/Property/P3/MAXEBRDI/41014764/13/0/0/e9289abcbc45653898d182a9acb4d42a/114/e5b6ea46176ae448e3076bd9ac71a625/41014764-13.JPG", "caption": "" }, "displayorder": 14, "url": "//cdnparap30.paragonrels.com/ParagonImages/Property/P3/MAXEBRDI/41014764/14/0/0/8e46d20abecd0662043e00f8ae5444fd/114/e5b6ea46176ae448e3076bd9ac71a625/41014764-14.JPG", "caption": "" }, "displayorder": 15, "url": "//cdnparap30.paragonrels.com/ParagonImages/Property/P3/MAXEBRDI/41014764/15/0/0/d31a08a0c747ceec4bff70d023ce7daf/114/e5b6ea46176ae448e3076bd9ac71a625/41014764-15.JPG", "caption": "" }, "displayorder": 16, "url": "//cdnparap30.paragonrels.com/ParagonImages/Property/P3/MAXEBRDI/41014764/16/0/0/5e71c665c3151985ec31c99dbb426d4f/114/e5b6ea46176ae448e3076bd9ac71a625/41014764-16.JPG", "caption": "" }, "displayorder": 17, "url": "//cdnparap30.paragonrels.com/ParagonImages/Property/P3/MAXEBRDI/41014764/17/0/0/10a86b29ef38fec06a9101bc18a71752/114/e5b6ea46176ae448e3076bd9ac71a625/41014764-17.JPG", "caption": "" }, "displayorder": 18, "url": "//cdnparap30.paragonrels.com/ParagonImages/Property/P3/MAXEBRDI/41014764/18/0/0/b83650ec82ea24ccffe2c75ad7be82c3/114/e5b6ea46176ae448e3076bd9ac71a625/41014764-18.JPG", "caption": "" } ], "agent": { "name": "Suzie Gibbons", "phone": "925-249-3297", "email": "suzie.gibbons@pulte.com" }, "broker": { "name": "Pulte Group", "phone": "", "email": "" } }; ]]>
103 Waters Park Circle
SAN MATEO, CA 94403

Click here for map
Townhouse
$1,249,990
1,546 Sq Feet
2 Bedrooms
2 Bathrooms
1 Partial Bath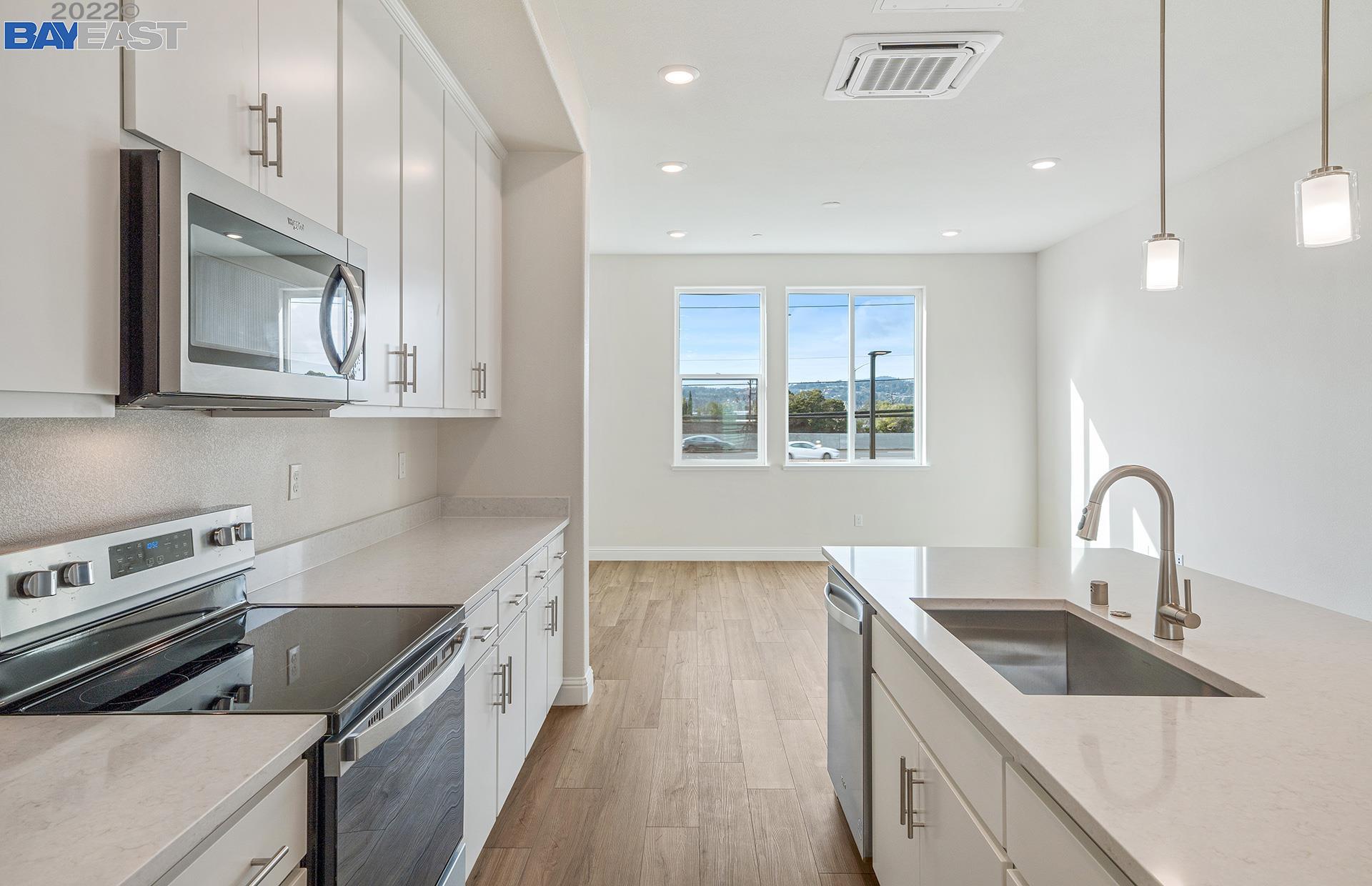 Details:
Lot Sq Feet:
0
Fireplaces:
0
HOA?
Yes
Bank Owned?
No
Status:
Pending
Remarks:
NEW CONSTRUCTION! Buy now! Pulte Homes presents our new community in San Mateo: "One 90", comprised of four different types of homes. "Slate" at One 90 will feature 3-level townhome-style condos. Offering five different dynamic and beautifully designed floor plans, Slate townhomes give you roomy interiors, large windows, energy efficiency and smart home technology. In just over 1500 square feet, you'll have everything you need in this efficiently laid out three-story Plan 3C. Parking in your private garage and bringing your groceries upstairs is easy. Enjoy the Bay Area seasons on your covered deck. Upstairs you'll be impressed by the two spacious bedrooms, including a big owner's suite with walk-in closet. With its private en suite bathroom, you can use the second bedroom as a guest room or a home office. Buy now and take advantage of our special financing options, January 2023 delivery!
There are currently no open houses for this property. Please contact
Suzie Gibbons
to schedule an appointment.