<![CDATA[ var dwellicious_data = { "address": "1539 113 Street ", "city": "LOS ANGELE", "state": "CA", "zip": "90047", "zip4": "", "area": "", "subdivision": "", "county": "", "price": "705000", "beds": "3", "baths": "1", "sqft": "1143", "lotsize": "5250", "yearbuilt": "1947-01-01", "proptype": "Residential", "mlsnum": "CRIV22250846", "active": false, "remarks": "This Charming home features 3 bedrooms and 1 bathroom, with a 2 car garage. The Living room and dining room has crown molding and hardwood flooring. The Kitchen has Granite countertops, Title flooring, dual stainless steel sinks, and upgraded cabinets. The bathroom is very nice with its travertine walls and flooring. The backyard has covered patio, and a deck.", "photos": [ { "displayorder": 0, "url": "https://media.crmls.org/medias/4770f06b-1aef-4352-90fa-290366b0b53c.jpg", "caption": "" }, "displayorder": 1, "url": "https://media.crmls.org/medias/0c12b3f7-5975-4da5-9268-da733bf877e4.jpg", "caption": "" }, "displayorder": 2, "url": "https://media.crmls.org/medias/b32848d6-1996-4093-a8ff-82a019380a88.jpg", "caption": "" }, "displayorder": 3, "url": "https://media.crmls.org/medias/31bc4af8-5492-4dc3-a5ed-9096fc9133c0.jpg", "caption": "" }, "displayorder": 4, "url": "https://media.crmls.org/medias/955914ec-f6b3-4086-be27-e64ee8c33108.jpg", "caption": "" }, "displayorder": 5, "url": "https://media.crmls.org/medias/60d04b3f-307e-48bc-b213-9edea4002905.jpg", "caption": "" }, "displayorder": 6, "url": "https://media.crmls.org/medias/df43275c-133a-4788-969e-4bc5b3bf3ca2.jpg", "caption": "" }, "displayorder": 7, "url": "https://media.crmls.org/medias/e087fc1f-96fd-4739-9819-965469d788e3.jpg", "caption": "" }, "displayorder": 8, "url": "https://media.crmls.org/medias/1860e18f-48de-42c3-9dd4-0265dfc73db9.jpg", "caption": "" }, "displayorder": 9, "url": "https://media.crmls.org/medias/1fad2954-4896-42ca-a28a-33706a410043.jpg", "caption": "" }, "displayorder": 10, "url": "https://media.crmls.org/medias/9d64e92e-5071-419b-aeb4-0f91db13c1c2.jpg", "caption": "" }, "displayorder": 11, "url": "https://media.crmls.org/medias/6d0d5060-e093-44a2-854d-e4926a0e43f3.jpg", "caption": "" }, "displayorder": 12, "url": "https://media.crmls.org/medias/283213c2-4f8f-4ab6-8409-072794dd167e.jpg", "caption": "" }, "displayorder": 13, "url": "https://media.crmls.org/medias/2c1dcb98-9ff3-46a7-bd35-dc2e6c8c8985.jpg", "caption": "" }, "displayorder": 14, "url": "https://media.crmls.org/medias/2ea33333-247f-4f4b-b2dc-c05f65153f26.jpg", "caption": "" }, "displayorder": 15, "url": "https://media.crmls.org/medias/10a5cf4f-035a-409f-abf4-603e1d33ed1c.jpg", "caption": "" } ], "agent": { "name": "JACKIE CLARK", "phone": "951-924-4292", "email": "jaclark52@yahoo.com" }, "broker": { "name": "ALTICORE REALTY", "phone": "", "email": "" } }; ]]>
1539 113 Street
LOS ANGELE, CA 90047

Click here for map
Residential Home
$705,000
1,143 Sq Feet
3 Bedrooms
1 Bathroom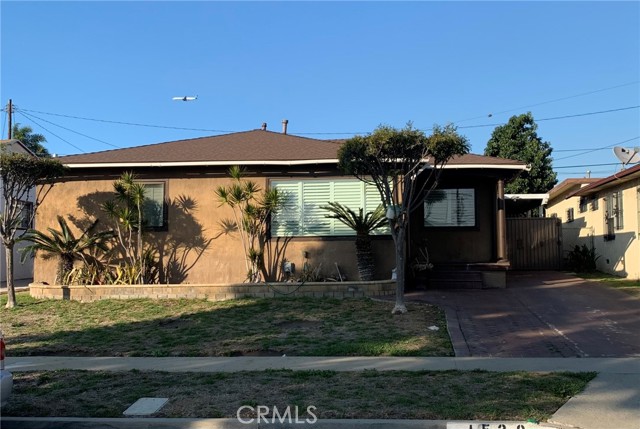 Details:
Lot Sq Feet:
5,250
Fireplaces:
0
HOA?
No
Bank Owned?
No
Status:
Sold
Remarks:
This Charming home features 3 bedrooms and 1 bathroom, with a 2 car garage. The Living room and dining room has crown molding and hardwood flooring. The Kitchen has Granite countertops, Title flooring, dual stainless steel sinks, and upgraded cabinets. The bathroom is very nice with its travertine walls and flooring. The backyard has covered patio, and a deck.
There are currently no open houses for this property. Please contact
JACKIE CLARK
to schedule an appointment.