<![CDATA[ var dwellicious_data = { "address": "2681 Crestview Drive ", "city": "NEWPORT BE", "state": "CA", "zip": "92663", "zip4": "", "area": "", "subdivision": "", "county": "", "price": "5990000", "beds": "5", "baths": "5", "sqft": "4314", "lotsize": "4800", "yearbuilt": "2003-01-01", "proptype": "Residential", "mlsnum": "CROC22256313", "active": false, "remarks": "This is your chance to own this bright and airy custom, single-family luxury residence in the exclusive Bayshores waterfront community! Bayshores is one of Newport Harbor's most sought after, waterfront neighborhoods with its secured private entrance, spectacular harbor and turning basin views, well-manicured and tree-lined streets, two private sandy bay beaches, easy G-field mooring marina access from its community dock, children's park, and exclusive private access to the neighboring prestigious Balboa Bay Club amenities. A balanced mix of contemporary comfort and elegance, this spacious 5-bedroom, 5.5-bathroom home offers over 4,300 square feet of living space on a 4800 square feet lot, artfully and well-constructed with natural materials, including natural stone countertops, solid-core doors, sustainable window treatments, and maple hardwood flooring throughout. The open floor plan impresses with high ceilings 9'+, large detailed with coffered ceilings. The gourmet chef's kitchen, with its large limestone island will be ideal for both family dinners and for hosting entertainment gatherings. The kitchen is equipped with top-of-the-line Wolf 60" 6-burner professional range with dual ovens and stove pot filler, stainless Subzero Pro 48 refrigerator, and three Subzero bui", "photos": [ { "displayorder": 0, "url": "https://media.crmls.org/medias/f95b2ef4-d7bc-452d-9602-d56d0ada3f19.jpg", "caption": "" }, "displayorder": 1, "url": "https://media.crmls.org/medias/d86836b8-d6f0-4445-a613-403bf4ad656b.jpg", "caption": "" }, "displayorder": 2, "url": "https://media.crmls.org/medias/1b41f141-e71b-4a35-af49-948e83f4829f.jpg", "caption": "" }, "displayorder": 3, "url": "https://media.crmls.org/medias/bfcf45c5-f987-4a91-8c6c-4b2944fbc119.jpg", "caption": "" }, "displayorder": 4, "url": "https://media.crmls.org/medias/7bd728a0-9080-470a-af39-f45a67e53cee.jpg", "caption": "" }, "displayorder": 5, "url": "https://media.crmls.org/medias/45ed7766-ccd7-4cb2-b4a0-d8de28723d83.jpg", "caption": "" }, "displayorder": 6, "url": "https://media.crmls.org/medias/26250cfa-5bc3-4246-8c48-68b01d1c393c.jpg", "caption": "" }, "displayorder": 7, "url": "https://media.crmls.org/medias/ef669fd8-5a2e-4716-813a-8d243d2a0457.jpg", "caption": "" }, "displayorder": 8, "url": "https://media.crmls.org/medias/9c367ec5-e811-4c0f-bf54-0a783ec0bd53.jpg", "caption": "" }, "displayorder": 9, "url": "https://media.crmls.org/medias/a07fbc2d-374e-46d3-ba89-fa0b23bbbaa2.jpg", "caption": "" }, "displayorder": 10, "url": "https://media.crmls.org/medias/4b252932-57a1-4687-99fa-7f566706387d.jpg", "caption": "" }, "displayorder": 11, "url": "https://media.crmls.org/medias/31dc55b6-3cc7-45eb-8011-ceb59468a0d7.jpg", "caption": "" }, "displayorder": 12, "url": "https://media.crmls.org/medias/46faa00b-58a6-479e-b6a4-ec4db4dd1541.jpg", "caption": "" }, "displayorder": 13, "url": "https://media.crmls.org/medias/e7193bcc-c893-4a7f-9962-d118cc629d53.jpg", "caption": "" }, "displayorder": 14, "url": "https://media.crmls.org/medias/11d375fb-ea9b-4b56-adee-023901157de8.jpg", "caption": "" }, "displayorder": 15, "url": "https://media.crmls.org/medias/1cea4887-1cfc-4436-a7cc-3777577b368b.jpg", "caption": "" }, "displayorder": 16, "url": "https://media.crmls.org/medias/6052982c-d692-4da8-8ea2-27239f042270.jpg", "caption": "" }, "displayorder": 17, "url": "https://media.crmls.org/medias/d7e2cf12-d5ba-422c-a45f-83b955ede17a.jpg", "caption": "" }, "displayorder": 18, "url": "https://media.crmls.org/medias/c0d6031b-ff11-430c-8782-92a8b627bb73.jpg", "caption": "" }, "displayorder": 19, "url": "https://media.crmls.org/medias/c180291a-7c82-4b91-b2d9-c602d80f9559.jpg", "caption": "" }, "displayorder": 20, "url": "https://media.crmls.org/medias/a33def7a-5585-43ac-8dcd-863e0443191e.jpg", "caption": "" }, "displayorder": 21, "url": "https://media.crmls.org/medias/22765595-c642-437c-9a6a-1799835fd4c9.jpg", "caption": "" }, "displayorder": 22, "url": "https://media.crmls.org/medias/ca79786e-c5dc-4cc0-a882-85a7804324a2.jpg", "caption": "" }, "displayorder": 23, "url": "https://media.crmls.org/medias/9d9fd1b6-2389-4419-a21d-dc4678a21e56.jpg", "caption": "" }, "displayorder": 24, "url": "https://media.crmls.org/medias/4359e06f-96d5-4016-aae6-7daa2004f087.jpg", "caption": "" }, "displayorder": 25, "url": "https://media.crmls.org/medias/dee7eefd-8c20-4dc0-9335-2bdc0ee33ccf.jpg", "caption": "" }, "displayorder": 26, "url": "https://media.crmls.org/medias/aaec9115-608f-4b20-83d2-48290ee33c6a.jpg", "caption": "" }, "displayorder": 27, "url": "https://media.crmls.org/medias/eda0dd7d-5c37-4694-948c-3a8f1db2ffc0.jpg", "caption": "" }, "displayorder": 28, "url": "https://media.crmls.org/medias/1fead102-6a23-4309-be01-bbdbbfa55469.jpg", "caption": "" }, "displayorder": 29, "url": "https://media.crmls.org/medias/63cb5fac-f4cc-404e-843a-6e2e5e74f7d0.jpg", "caption": "" }, "displayorder": 30, "url": "https://media.crmls.org/medias/f9cc64a5-982c-42d4-b962-a635f1b65564.jpg", "caption": "" }, "displayorder": 31, "url": "https://media.crmls.org/medias/6f65f137-1291-425e-8ab7-beea0e9f5d58.jpg", "caption": "" }, "displayorder": 32, "url": "https://media.crmls.org/medias/c6899db6-cfaa-493d-80c0-1cccd476ad9b.jpg", "caption": "" }, "displayorder": 33, "url": "https://media.crmls.org/medias/c1f5e1f7-53f6-4f6b-86c8-4cc3ddd49b51.jpg", "caption": "" }, "displayorder": 34, "url": "https://media.crmls.org/medias/b75a4beb-041d-4c0a-83a4-1af152066758.jpg", "caption": "" }, "displayorder": 35, "url": "https://media.crmls.org/medias/fb93f727-5846-4aa4-a285-bd45bea24376.jpg", "caption": "" }, "displayorder": 36, "url": "https://media.crmls.org/medias/55ee04fc-5970-41bb-863a-59de5d496580.jpg", "caption": "" }, "displayorder": 37, "url": "https://media.crmls.org/medias/49c72775-e2c2-400d-ba9a-51dc2c4484b6.jpg", "caption": "" }, "displayorder": 38, "url": "https://media.crmls.org/medias/4d76d93a-80dd-43e1-bbf4-47240d19d3d0.jpg", "caption": "" }, "displayorder": 39, "url": "https://media.crmls.org/medias/a88c4047-63a1-488c-a581-ff8e89d114fd.jpg", "caption": "" }, "displayorder": 40, "url": "https://media.crmls.org/medias/0173091f-9bab-423a-a287-a9ff3e8a9ba2.jpg", "caption": "" }, "displayorder": 41, "url": "https://media.crmls.org/medias/e164d38a-07bb-4617-aa1d-eafc1eaee5f4.jpg", "caption": "" }, "displayorder": 42, "url": "https://media.crmls.org/medias/624c3059-991f-492f-a810-f12a90853dd7.jpg", "caption": "" }, "displayorder": 43, "url": "https://media.crmls.org/medias/ba542224-bbc5-4315-8bf0-a20bece82122.jpg", "caption": "" }, "displayorder": 44, "url": "https://media.crmls.org/medias/9f31ed76-be1f-4cbc-beff-c18127f5872c.jpg", "caption": "" }, "displayorder": 45, "url": "https://media.crmls.org/medias/a41eac44-7589-4138-a1f8-00c4fe115119.jpg", "caption": "" }, "displayorder": 46, "url": "https://media.crmls.org/medias/b64d1adf-54fe-4ee6-b4b6-690cd5bb9620.jpg", "caption": "" } ], "agent": { "name": "Sheri Hana", "phone": "", "email": "sh.4homes@gmail.com" }, "broker": { "name": "Century 21 Masters", "phone": "", "email": "" } }; ]]>
2681 Crestview Drive
NEWPORT BE, CA 92663

Click here for map
Residential Home
$5,990,000
4,314 Sq Feet
5 Bedrooms
5 Bathrooms
1 Partial Bath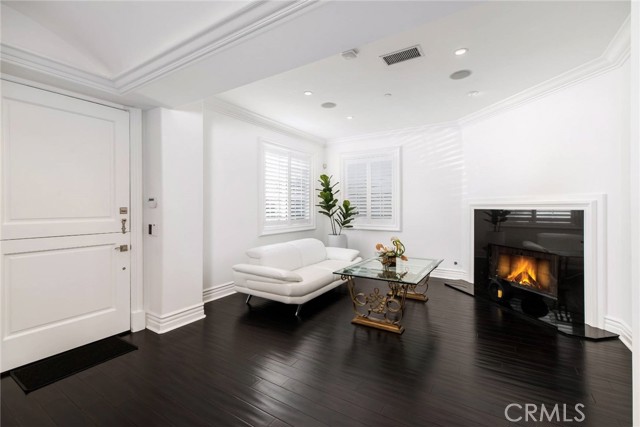 Listed by Sheri Hana of Century 21 Masters
DRE# 02152666
Details:
Lot Sq Feet:
4,800
Fireplaces:
0
HOA?
Yes
Bank Owned?
No
Status:
Expired
Remarks:
This is your chance to own this bright and airy custom, single-family luxury residence in the exclusive Bayshores waterfront community! Bayshores is one of Newport Harbor's most sought after, waterfront neighborhoods with its secured private entrance, spectacular harbor and turning basin views, well-manicured and tree-lined streets, two private sandy bay beaches, easy G-field mooring marina access from its community dock, children's park, and exclusive private access to the neighboring prestigious Balboa Bay Club amenities. A balanced mix of contemporary comfort and elegance, this spacious 5-bedroom, 5.5-bathroom home offers over 4,300 square feet of living space on a 4800 square feet lot, artfully and well-constructed with natural materials, including natural stone countertops, solid-core doors, sustainable window treatments, and maple hardwood flooring throughout. The open floor plan impresses with high ceilings 9'+, large detailed with coffered ceilings. The gourmet chef's kitchen, with its large limestone island will be ideal for both family dinners and for hosting entertainment gatherings. The kitchen is equipped with top-of-the-line Wolf 60" 6-burner professional range with dual ovens and stove pot filler, stainless Subzero Pro 48 refrigerator, and three Subzero bui
There are currently no open houses for this property. Please contact
Sheri Hana
to schedule an appointment.