<![CDATA[ var dwellicious_data = { "address": "2371 Monroe Street ", "city": "SANTA CLARA", "state": "CA", "zip": "95051", "zip4": "", "area": "", "subdivision": "", "county": "", "price": "1489000", "beds": "4", "baths": "2", "sqft": "1288", "lotsize": "9130", "yearbuilt": "1968-01-01", "proptype": "Residential", "mlsnum": "ML81915407", "active": false, "remarks": "Back on the market. NO fault of seller. Exquisite ready to move-in home in the heart of Santa Clara. Conveniently located near highways 101, 880, Central Park, new Apple Campus and many other high tech companies. This is a MUST-SEE property. New exterior paint, spacious 2-car garage with contemporary door and built-in storage, enlarged long driveway for RV parking, skylight in living room with Regal fireplace, bay window in dining area, newer Samsung stainless appliances, a generous backyard that has nice pergola next to the waterfall structure and last but not least the space to add on an ADU or extend the square footage of the house. With the new SB9 law, this property could be eligible to add another unit. Adding another 600sq.ft. ADU and/or converting garage into a 400 sq. ft. Junior ADU could increase the value of the property tremendously. ADU sketches are for marketing purposes only. Please consult licensed professional for actual planning details. Link to Disclosures: https://aculistdisclosures.mlslistings.com/Disclosures", "photos": [ { "displayorder": 0, "url": "https://mlslmediav2.mlslistings.com/property/MLSL/81915407/a8ff5090ce7c41cb97fb7c66163d3753/2/1", "caption": "" }, "displayorder": 1, "url": "https://mlslmediav2.mlslistings.com/property/MLSL/81915407/a8ff5090ce7c41cb97fb7c66163d3753/2/2", "caption": "" }, "displayorder": 2, "url": "https://mlslmediav2.mlslistings.com/property/MLSL/81915407/a8ff5090ce7c41cb97fb7c66163d3753/2/3", "caption": "" }, "displayorder": 3, "url": "https://mlslmediav2.mlslistings.com/property/MLSL/81915407/a8ff5090ce7c41cb97fb7c66163d3753/2/4", "caption": "" }, "displayorder": 4, "url": "https://mlslmediav2.mlslistings.com/property/MLSL/81915407/a8ff5090ce7c41cb97fb7c66163d3753/2/5", "caption": "" }, "displayorder": 5, "url": "https://mlslmediav2.mlslistings.com/property/MLSL/81915407/a8ff5090ce7c41cb97fb7c66163d3753/2/6", "caption": "" }, "displayorder": 6, "url": "https://mlslmediav2.mlslistings.com/property/MLSL/81915407/a8ff5090ce7c41cb97fb7c66163d3753/2/7", "caption": "" }, "displayorder": 7, "url": "https://mlslmediav2.mlslistings.com/property/MLSL/81915407/a8ff5090ce7c41cb97fb7c66163d3753/2/8", "caption": "" }, "displayorder": 8, "url": "https://mlslmediav2.mlslistings.com/property/MLSL/81915407/a8ff5090ce7c41cb97fb7c66163d3753/2/9", "caption": "" }, "displayorder": 9, "url": "https://mlslmediav2.mlslistings.com/property/MLSL/81915407/a8ff5090ce7c41cb97fb7c66163d3753/2/10", "caption": "" }, "displayorder": 10, "url": "https://mlslmediav2.mlslistings.com/property/MLSL/81915407/a8ff5090ce7c41cb97fb7c66163d3753/2/11", "caption": "" }, "displayorder": 11, "url": "https://mlslmediav2.mlslistings.com/property/MLSL/81915407/a8ff5090ce7c41cb97fb7c66163d3753/2/12", "caption": "" }, "displayorder": 12, "url": "https://mlslmediav2.mlslistings.com/property/MLSL/81915407/a8ff5090ce7c41cb97fb7c66163d3753/2/13", "caption": "" }, "displayorder": 13, "url": "https://mlslmediav2.mlslistings.com/property/MLSL/81915407/a8ff5090ce7c41cb97fb7c66163d3753/2/14", "caption": "" }, "displayorder": 14, "url": "https://mlslmediav2.mlslistings.com/property/MLSL/81915407/a8ff5090ce7c41cb97fb7c66163d3753/2/15", "caption": "" }, "displayorder": 15, "url": "https://mlslmediav2.mlslistings.com/property/MLSL/81915407/a8ff5090ce7c41cb97fb7c66163d3753/2/16", "caption": "" }, "displayorder": 16, "url": "https://mlslmediav2.mlslistings.com/property/MLSL/81915407/a8ff5090ce7c41cb97fb7c66163d3753/2/17", "caption": "" }, "displayorder": 17, "url": "https://mlslmediav2.mlslistings.com/property/MLSL/81915407/a8ff5090ce7c41cb97fb7c66163d3753/2/18", "caption": "" }, "displayorder": 18, "url": "https://mlslmediav2.mlslistings.com/property/MLSL/81915407/a8ff5090ce7c41cb97fb7c66163d3753/2/19", "caption": "" }, "displayorder": 19, "url": "https://mlslmediav2.mlslistings.com/property/MLSL/81915407/a8ff5090ce7c41cb97fb7c66163d3753/2/20", "caption": "" }, "displayorder": 20, "url": "https://mlslmediav2.mlslistings.com/property/MLSL/81915407/a8ff5090ce7c41cb97fb7c66163d3753/2/21", "caption": "" }, "displayorder": 21, "url": "https://mlslmediav2.mlslistings.com/property/MLSL/81915407/a8ff5090ce7c41cb97fb7c66163d3753/2/22", "caption": "" }, "displayorder": 22, "url": "https://mlslmediav2.mlslistings.com/property/MLSL/81915407/a8ff5090ce7c41cb97fb7c66163d3753/2/23", "caption": "" }, "displayorder": 23, "url": "https://mlslmediav2.mlslistings.com/property/MLSL/81915407/a8ff5090ce7c41cb97fb7c66163d3753/2/24", "caption": "" }, "displayorder": 24, "url": "https://mlslmediav2.mlslistings.com/property/MLSL/81915407/a8ff5090ce7c41cb97fb7c66163d3753/2/25", "caption": "" }, "displayorder": 25, "url": "https://mlslmediav2.mlslistings.com/property/MLSL/81915407/a8ff5090ce7c41cb97fb7c66163d3753/2/26", "caption": "" }, "displayorder": 26, "url": "https://mlslmediav2.mlslistings.com/property/MLSL/81915407/a8ff5090ce7c41cb97fb7c66163d3753/2/27", "caption": "" }, "displayorder": 27, "url": "https://mlslmediav2.mlslistings.com/property/MLSL/81915407/a8ff5090ce7c41cb97fb7c66163d3753/2/28", "caption": "" }, "displayorder": 28, "url": "https://mlslmediav2.mlslistings.com/property/MLSL/81915407/a8ff5090ce7c41cb97fb7c66163d3753/2/29", "caption": "" }, "displayorder": 29, "url": "https://mlslmediav2.mlslistings.com/property/MLSL/81915407/a8ff5090ce7c41cb97fb7c66163d3753/2/30", "caption": "" }, "displayorder": 30, "url": "https://mlslmediav2.mlslistings.com/property/MLSL/81915407/a8ff5090ce7c41cb97fb7c66163d3753/2/31", "caption": "" }, "displayorder": 31, "url": "https://mlslmediav2.mlslistings.com/property/MLSL/81915407/a8ff5090ce7c41cb97fb7c66163d3753/2/32", "caption": "" }, "displayorder": 32, "url": "https://mlslmediav2.mlslistings.com/property/MLSL/81915407/a8ff5090ce7c41cb97fb7c66163d3753/2/33", "caption": "" }, "displayorder": 33, "url": "https://mlslmediav2.mlslistings.com/property/MLSL/81915407/a8ff5090ce7c41cb97fb7c66163d3753/2/34", "caption": "" }, "displayorder": 34, "url": "https://mlslmediav2.mlslistings.com/property/MLSL/81915407/a8ff5090ce7c41cb97fb7c66163d3753/2/35", "caption": "" }, "displayorder": 35, "url": "https://mlslmediav2.mlslistings.com/property/MLSL/81915407/a8ff5090ce7c41cb97fb7c66163d3753/2/36", "caption": "" }, "displayorder": 36, "url": "https://mlslmediav2.mlslistings.com/property/MLSL/81915407/a8ff5090ce7c41cb97fb7c66163d3753/2/37", "caption": "" }, "displayorder": 37, "url": "https://mlslmediav2.mlslistings.com/property/MLSL/81915407/a8ff5090ce7c41cb97fb7c66163d3753/2/38", "caption": "" }, "displayorder": 38, "url": "https://mlslmediav2.mlslistings.com/property/MLSL/81915407/a8ff5090ce7c41cb97fb7c66163d3753/2/39", "caption": "" }, "displayorder": 39, "url": "https://mlslmediav2.mlslistings.com/property/MLSL/81915407/a8ff5090ce7c41cb97fb7c66163d3753/2/40", "caption": "" }, "displayorder": 40, "url": "https://mlslmediav2.mlslistings.com/property/MLSL/81915407/a8ff5090ce7c41cb97fb7c66163d3753/2/41", "caption": "" } ], "agent": { "name": "Trisha La", "phone": "408-666-1326", "email": "yourtrustedrealty@gmail.com" }, "broker": { "name": "Trusted Realty & Mortgage", "phone": "", "email": "" } }; ]]>
2371 Monroe Street
SANTA CLARA, CA 95051

Click here for map
Residential Home
$1,489,000
1,288 Sq Feet
4 Bedrooms
2 Bathrooms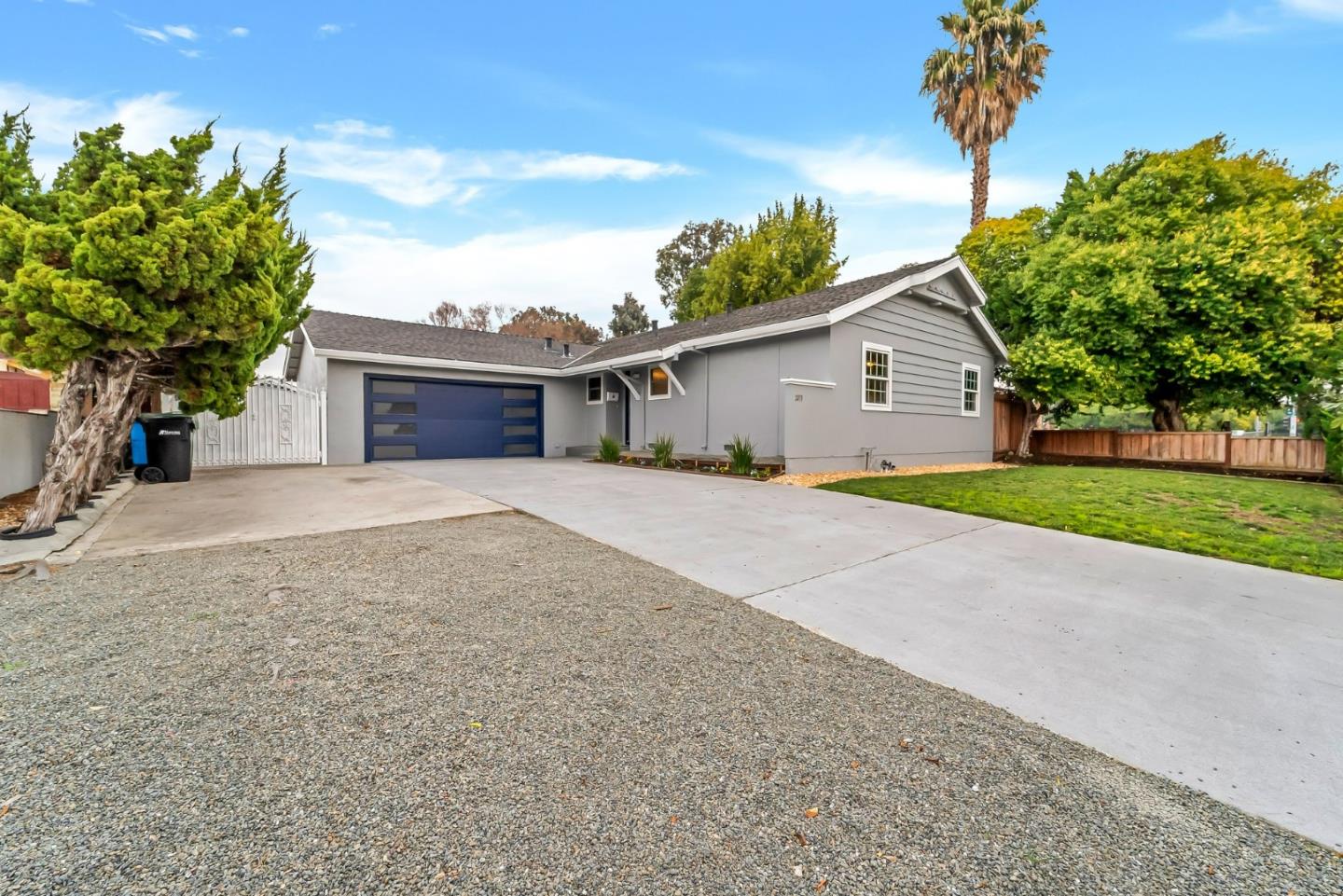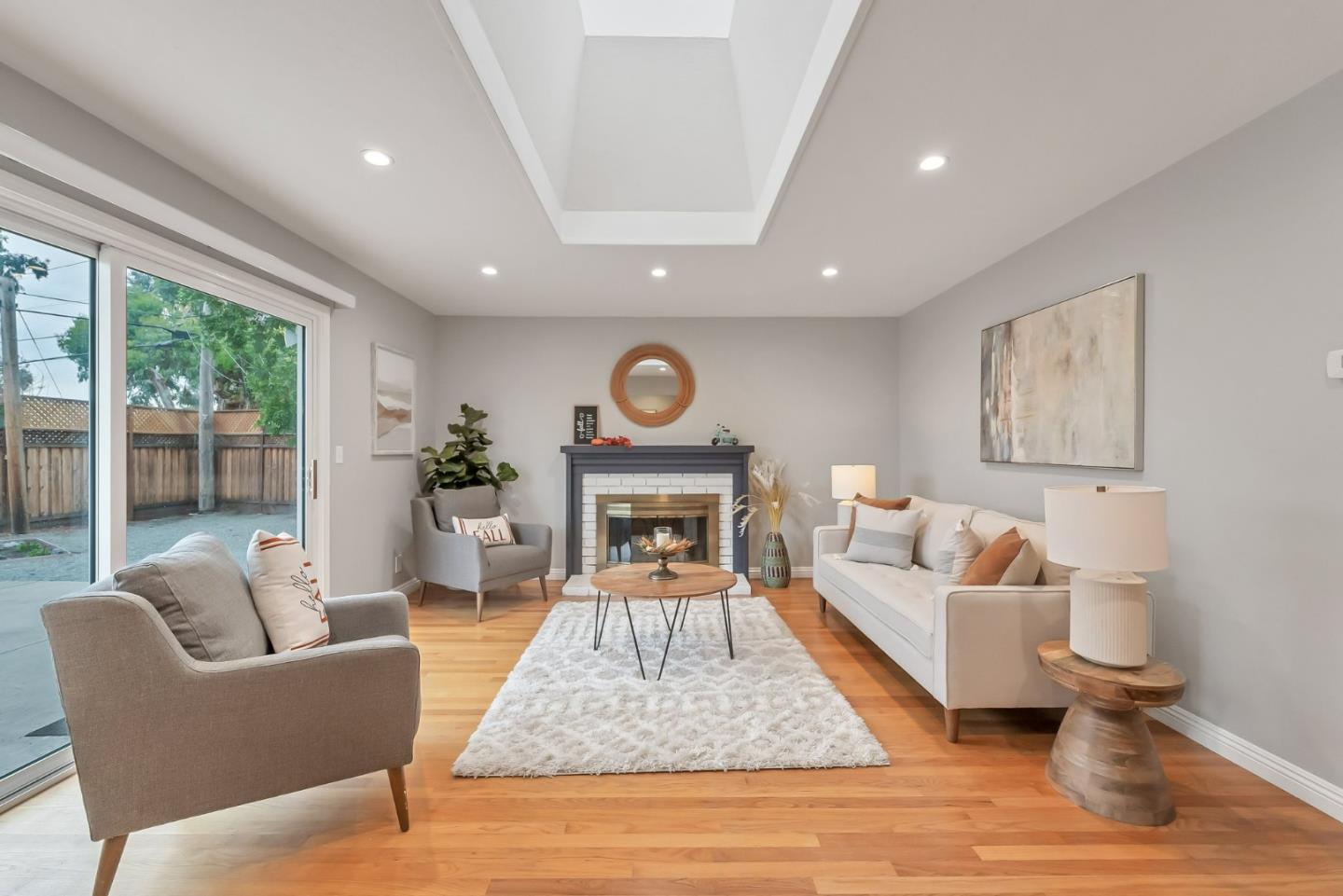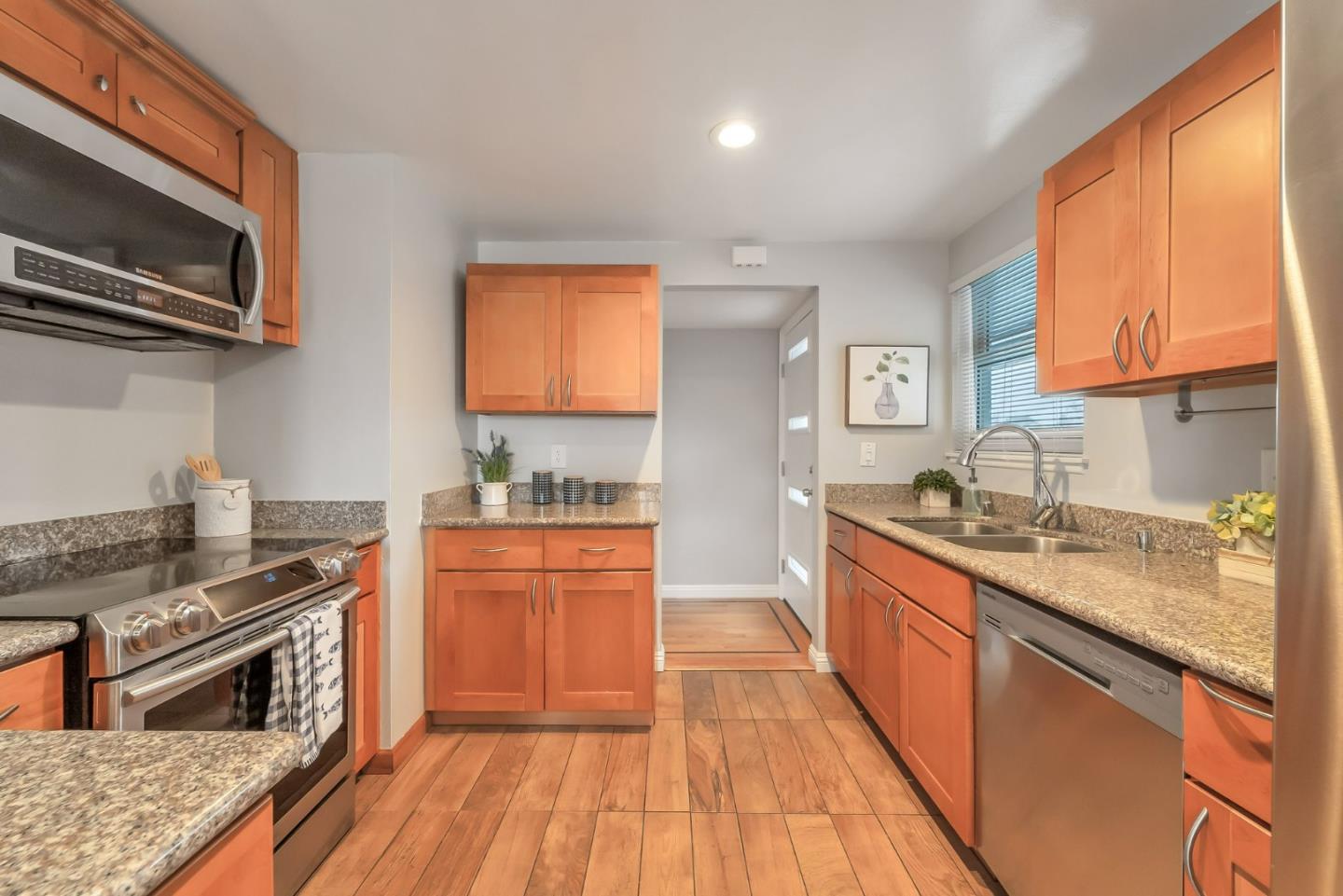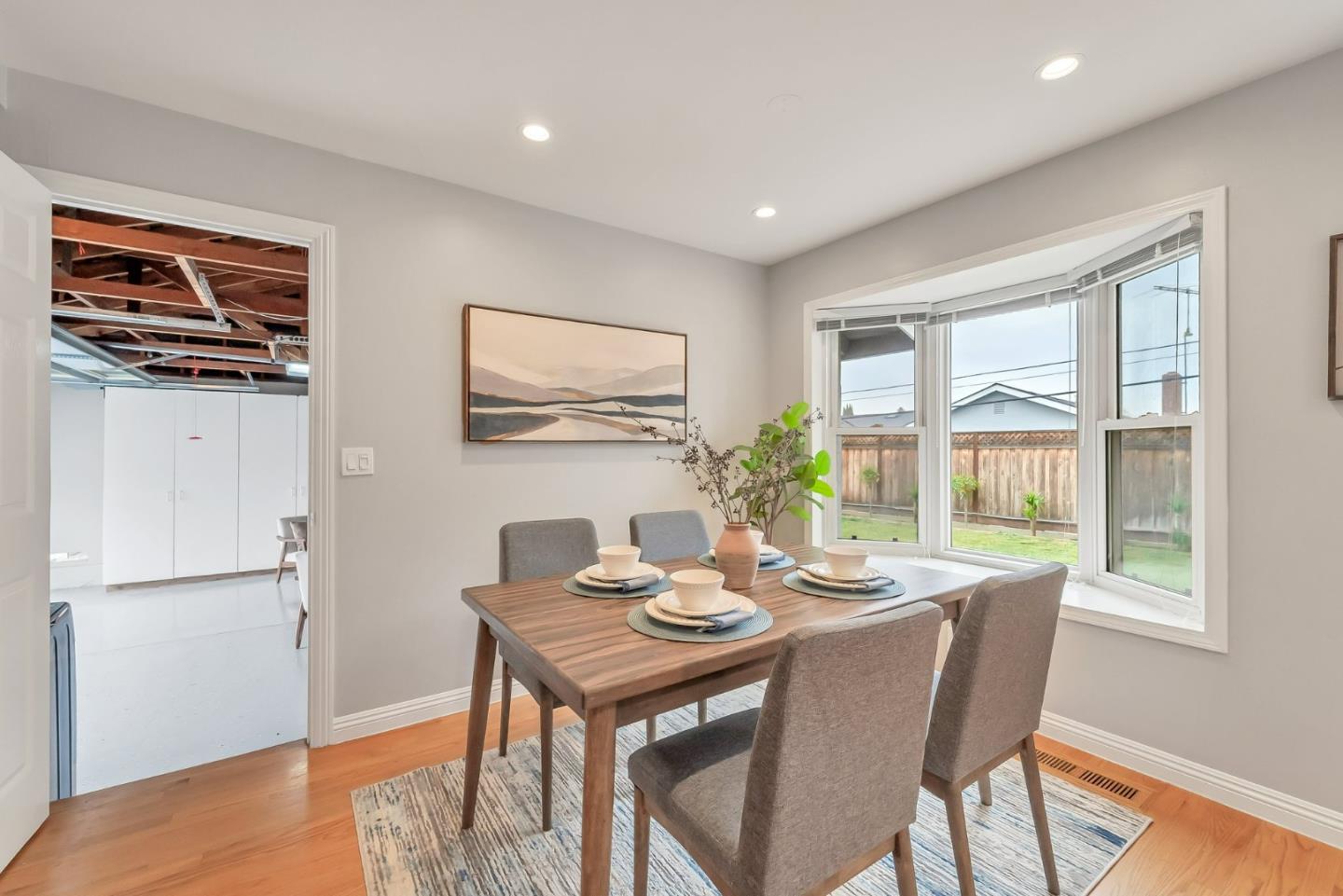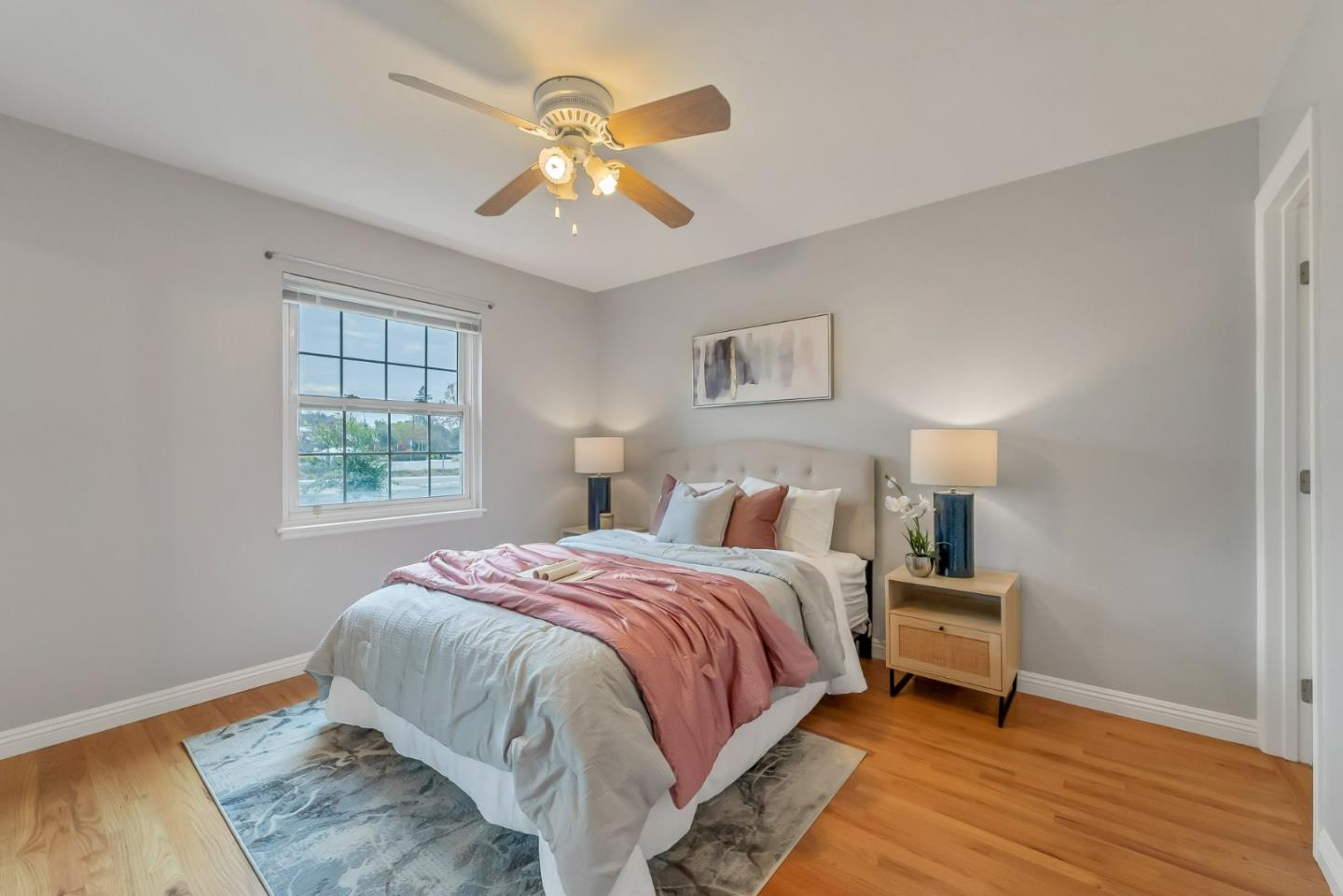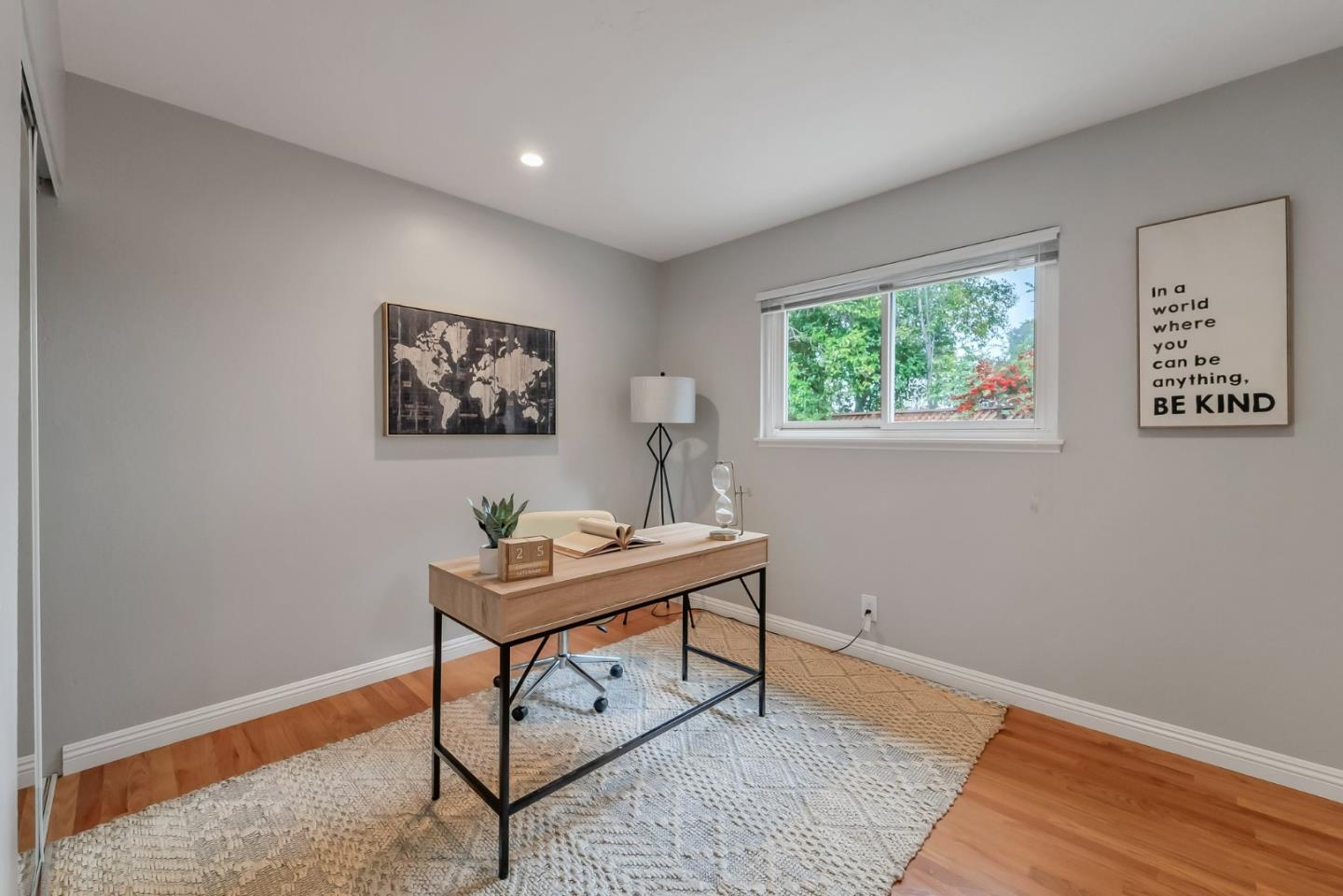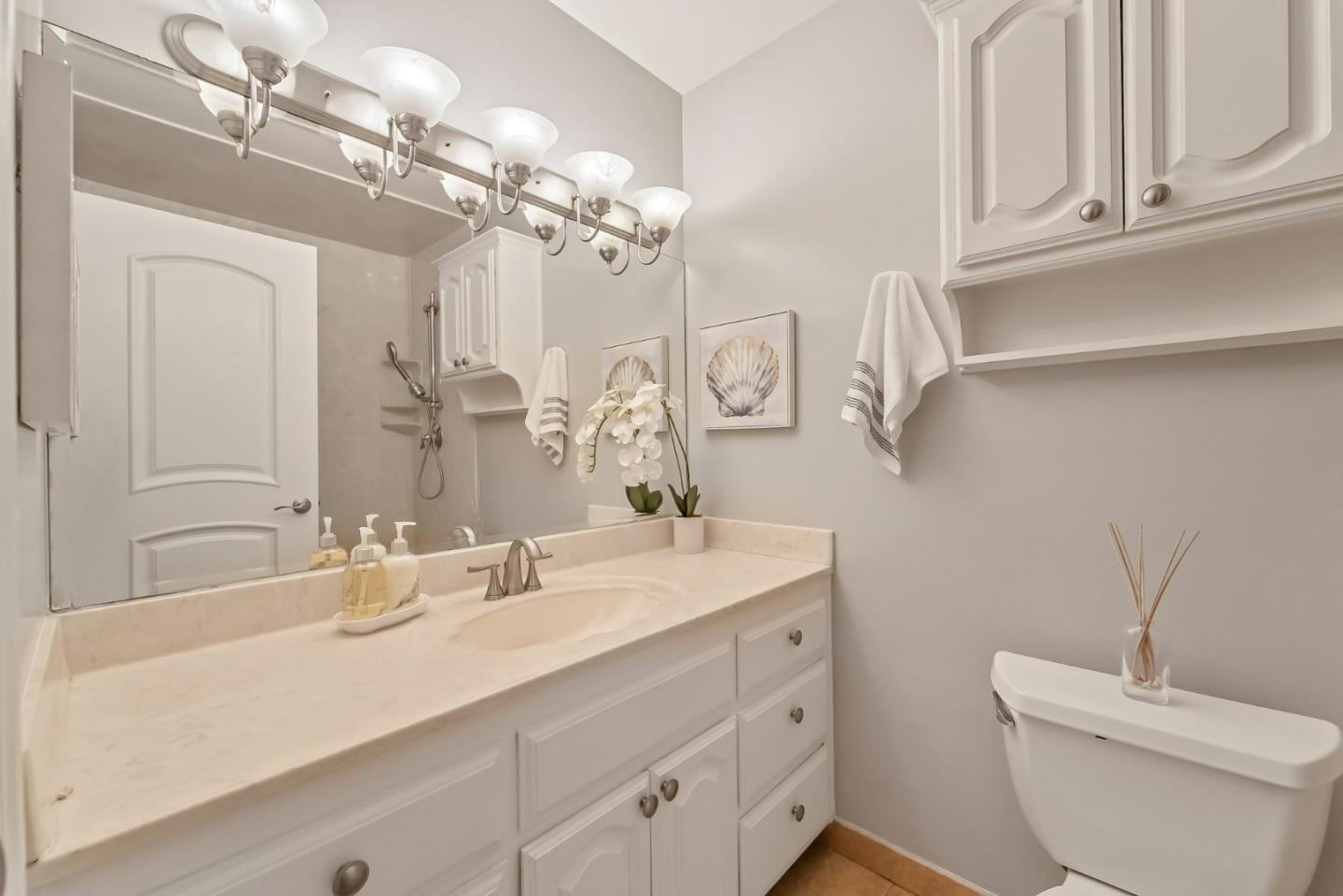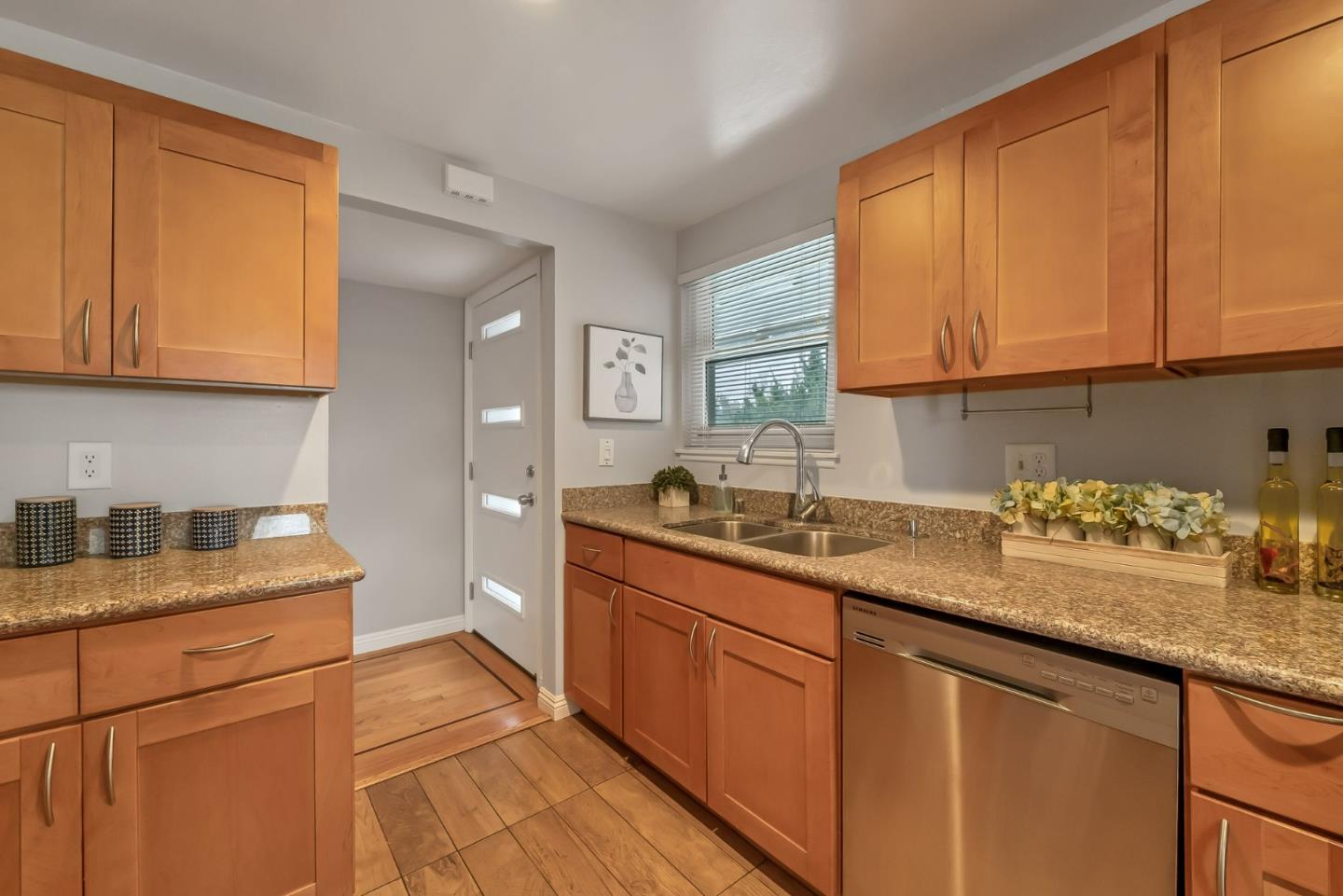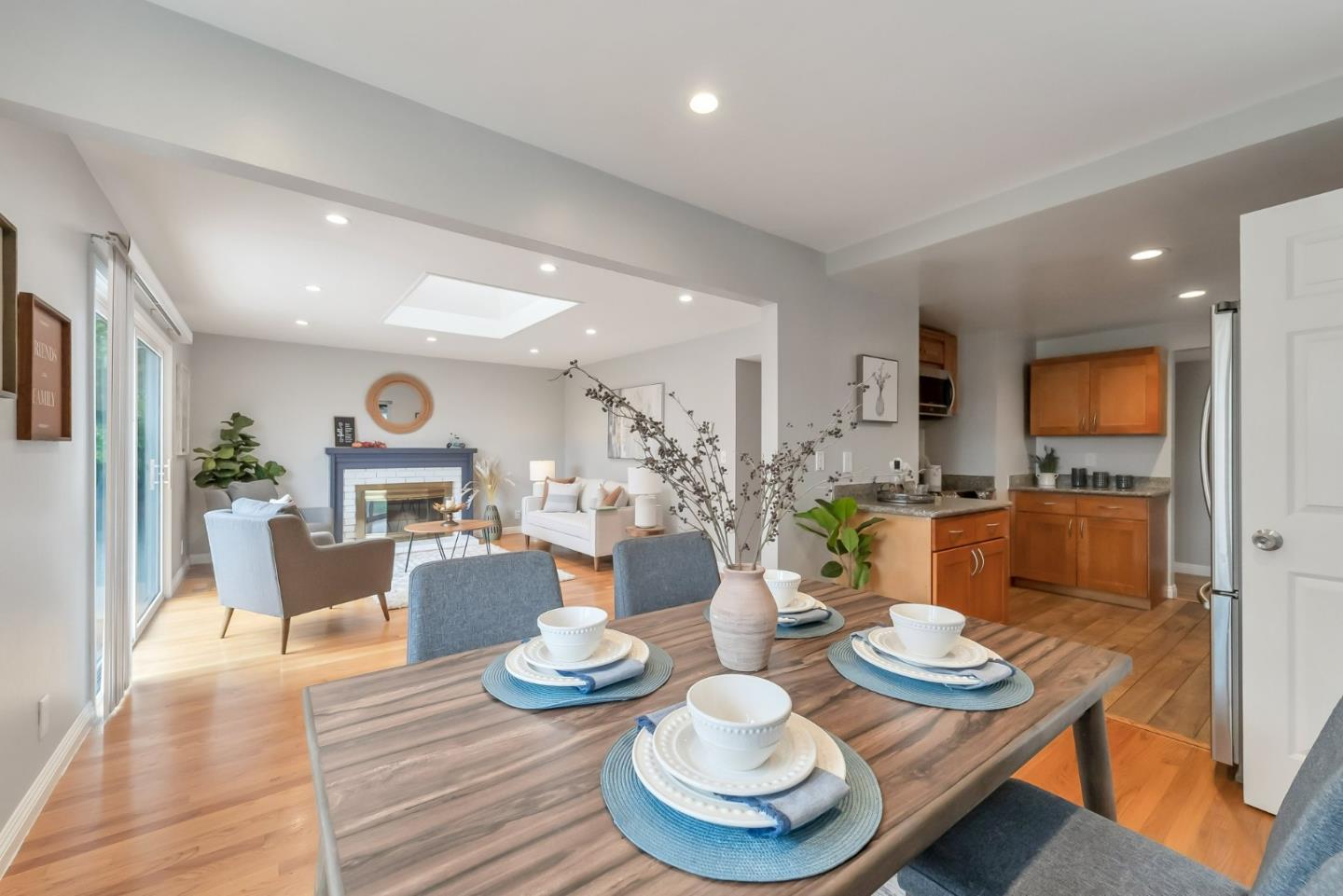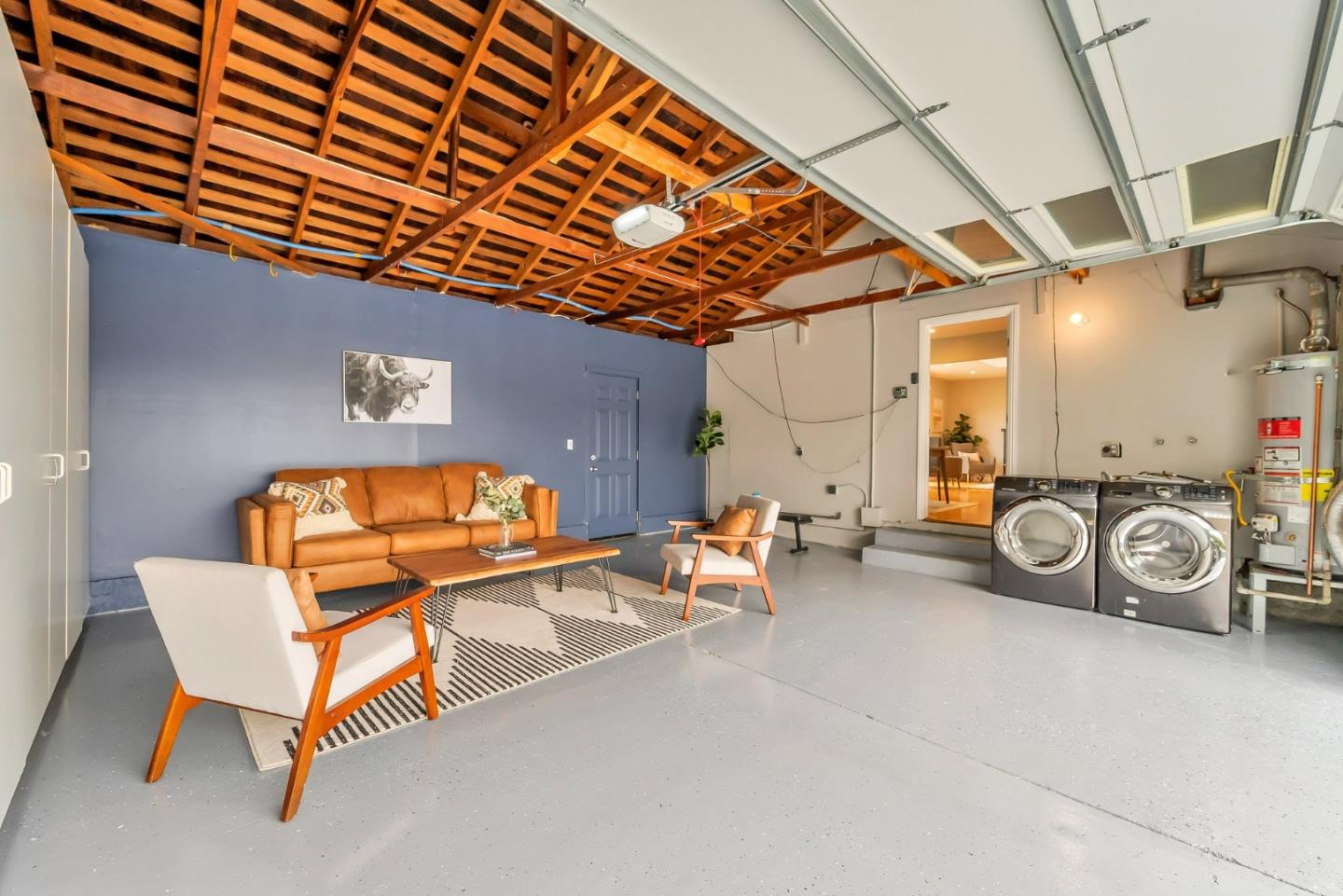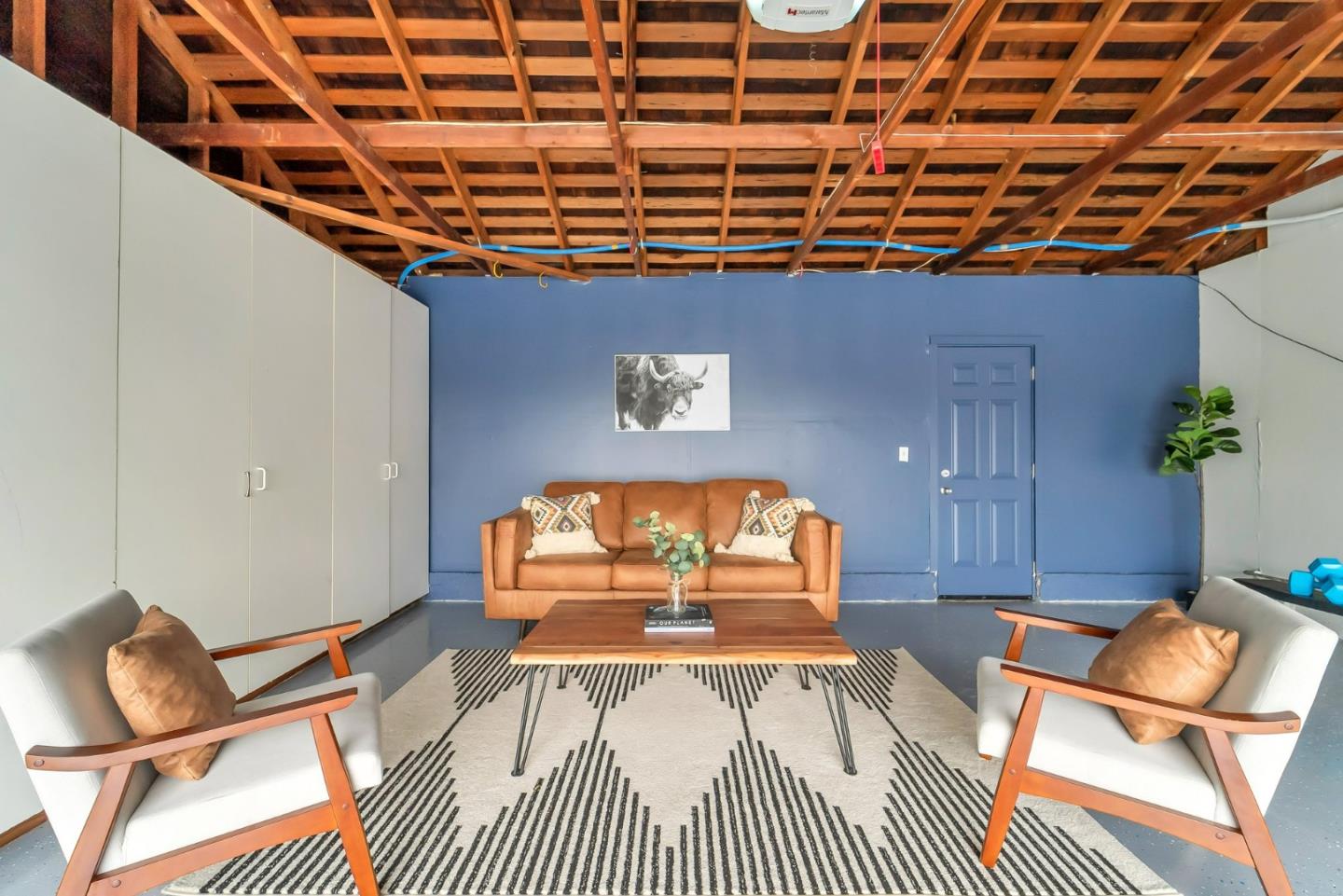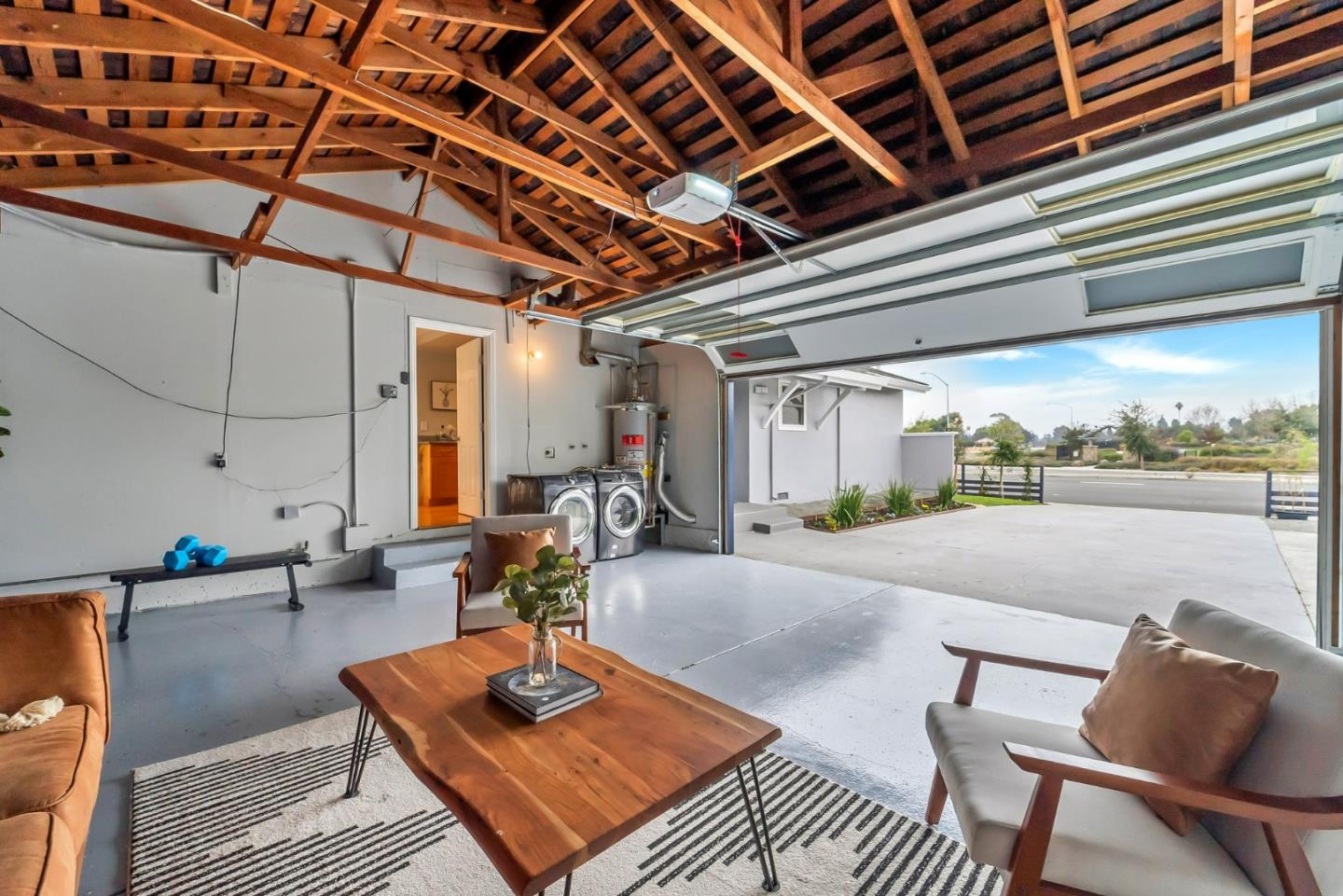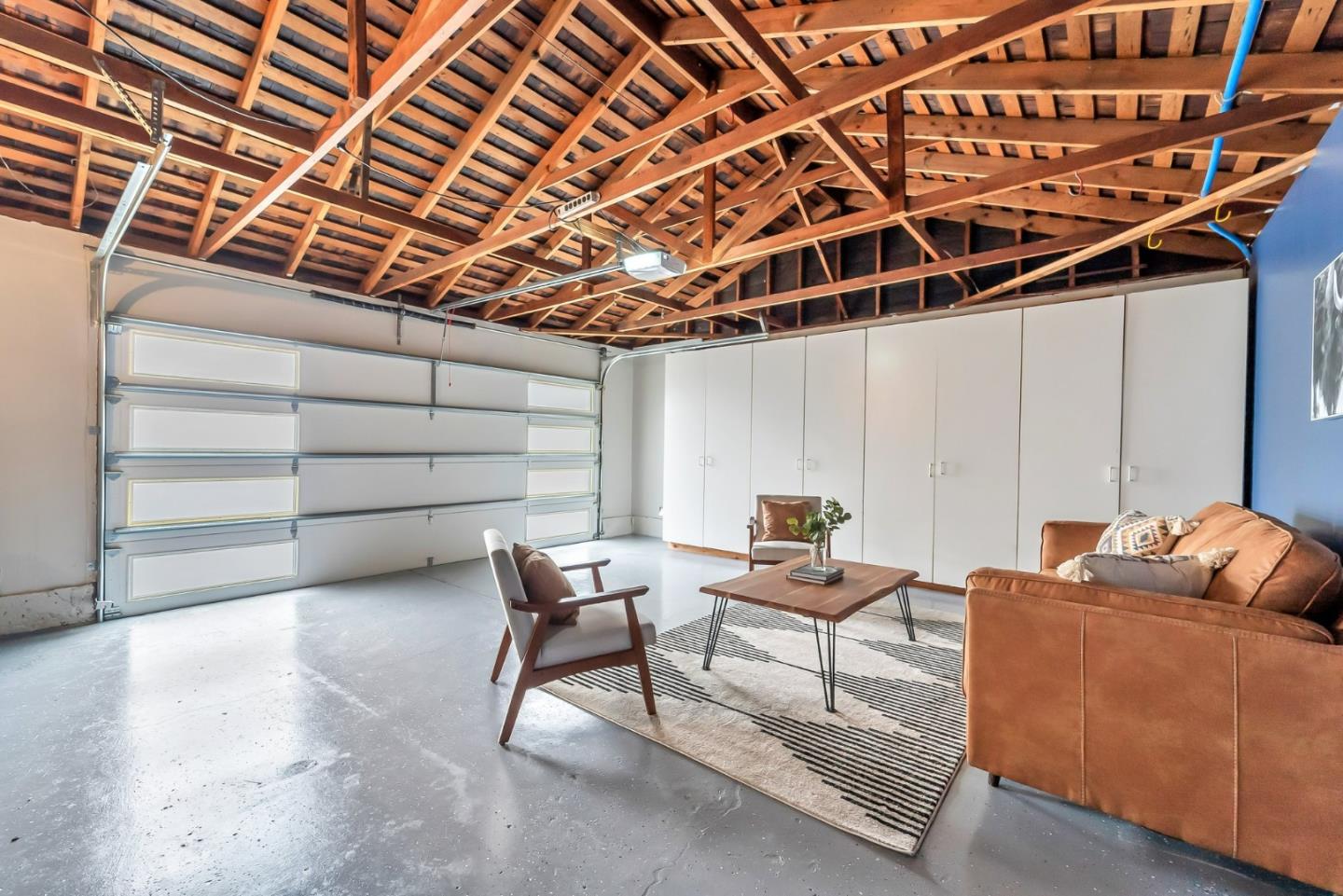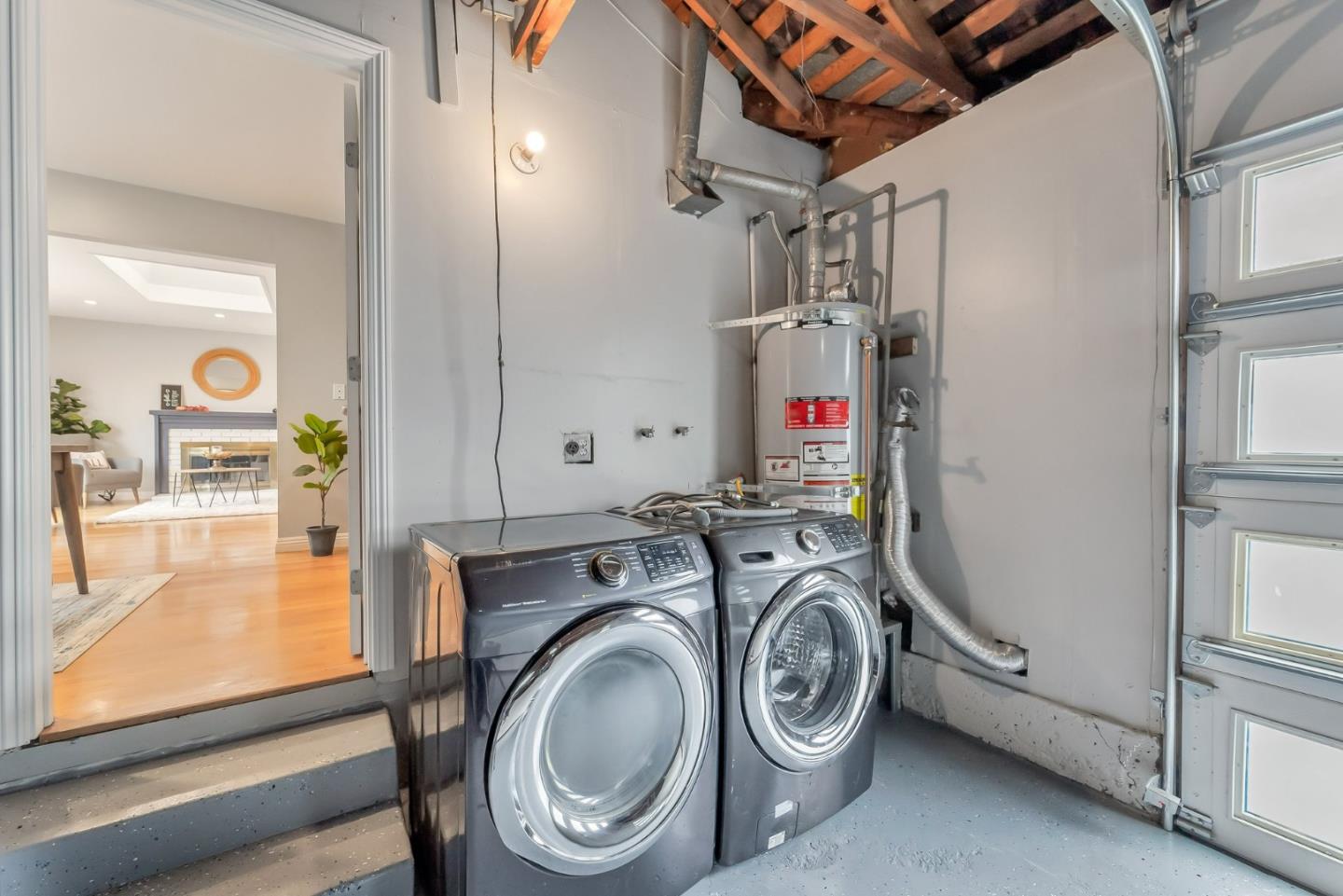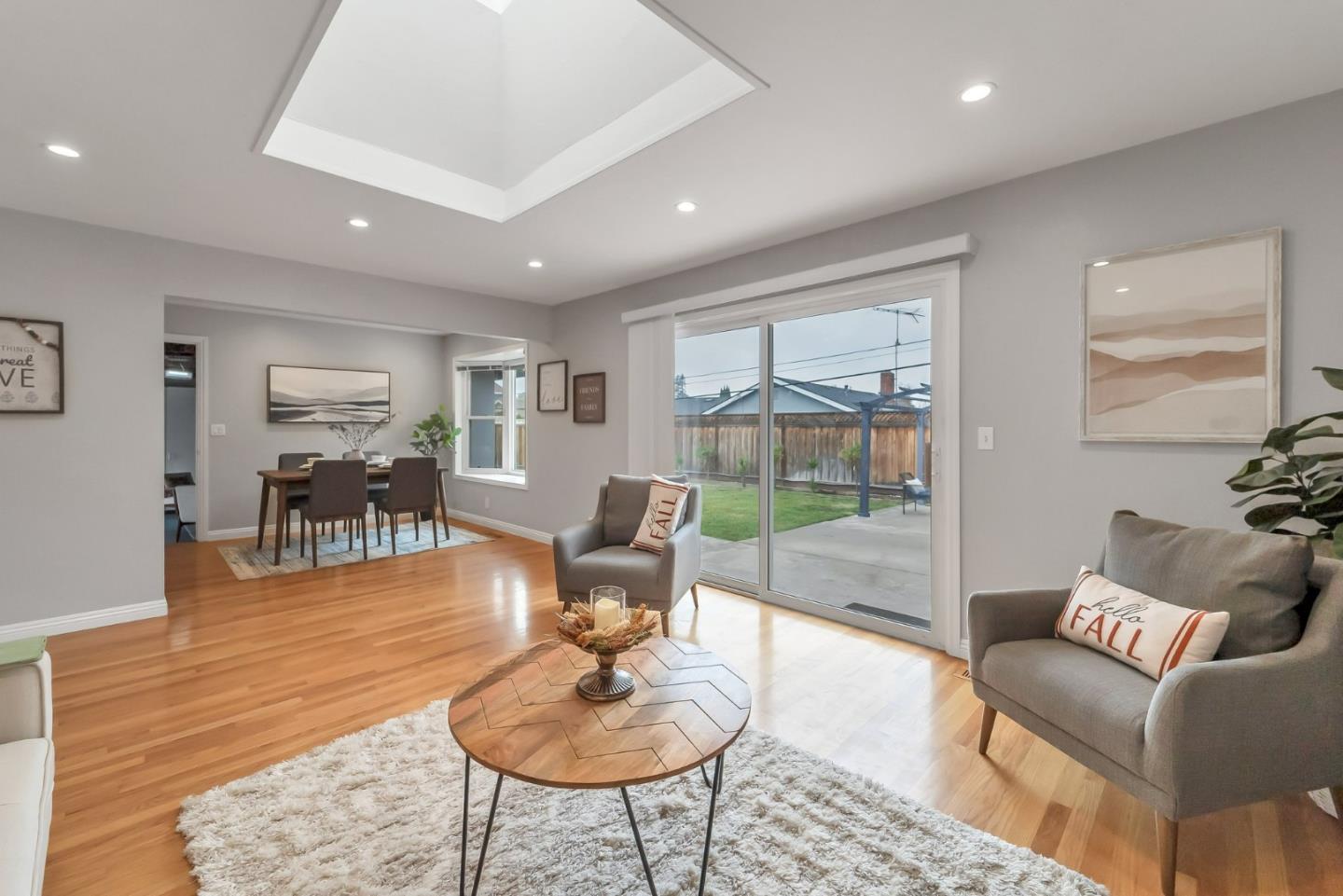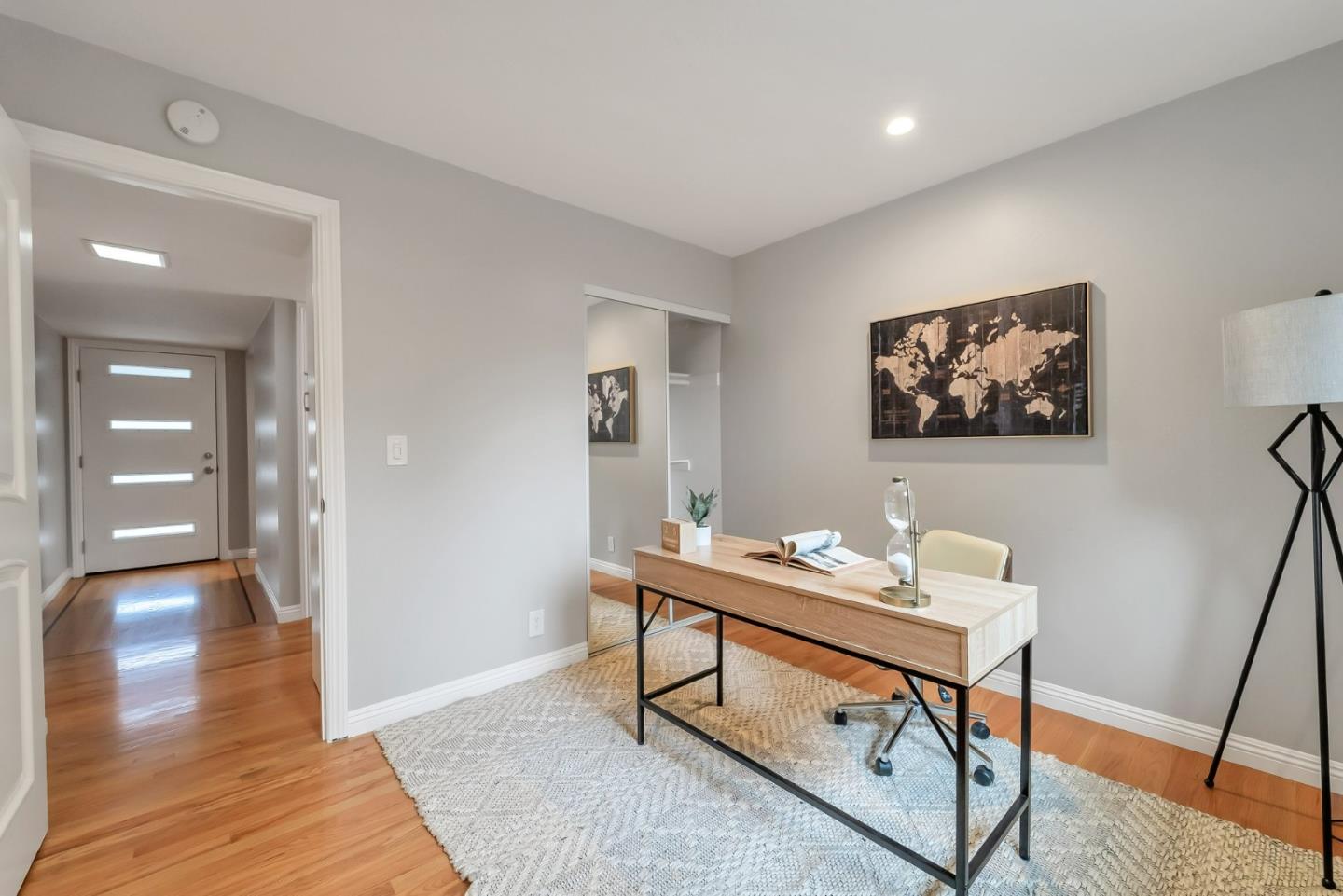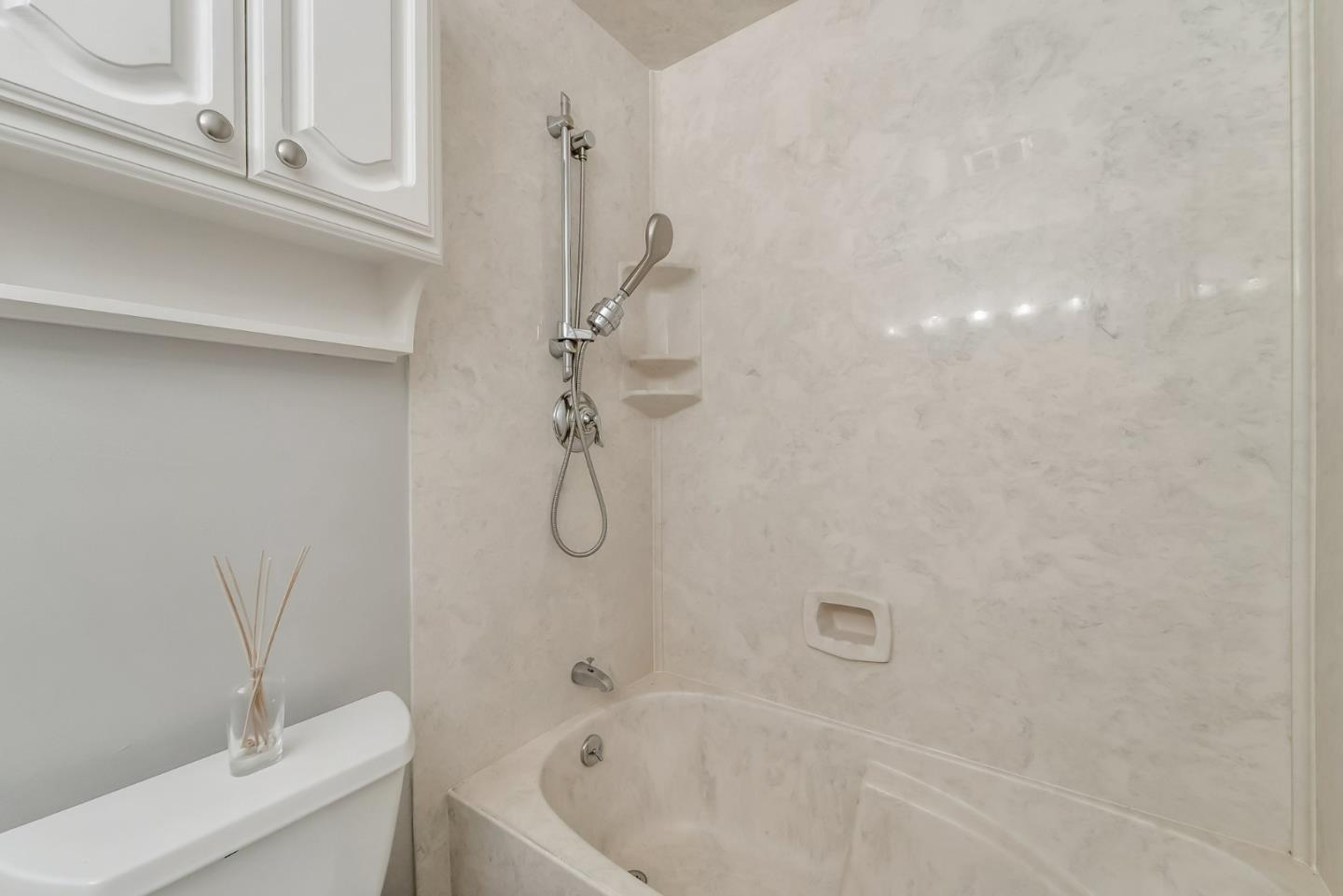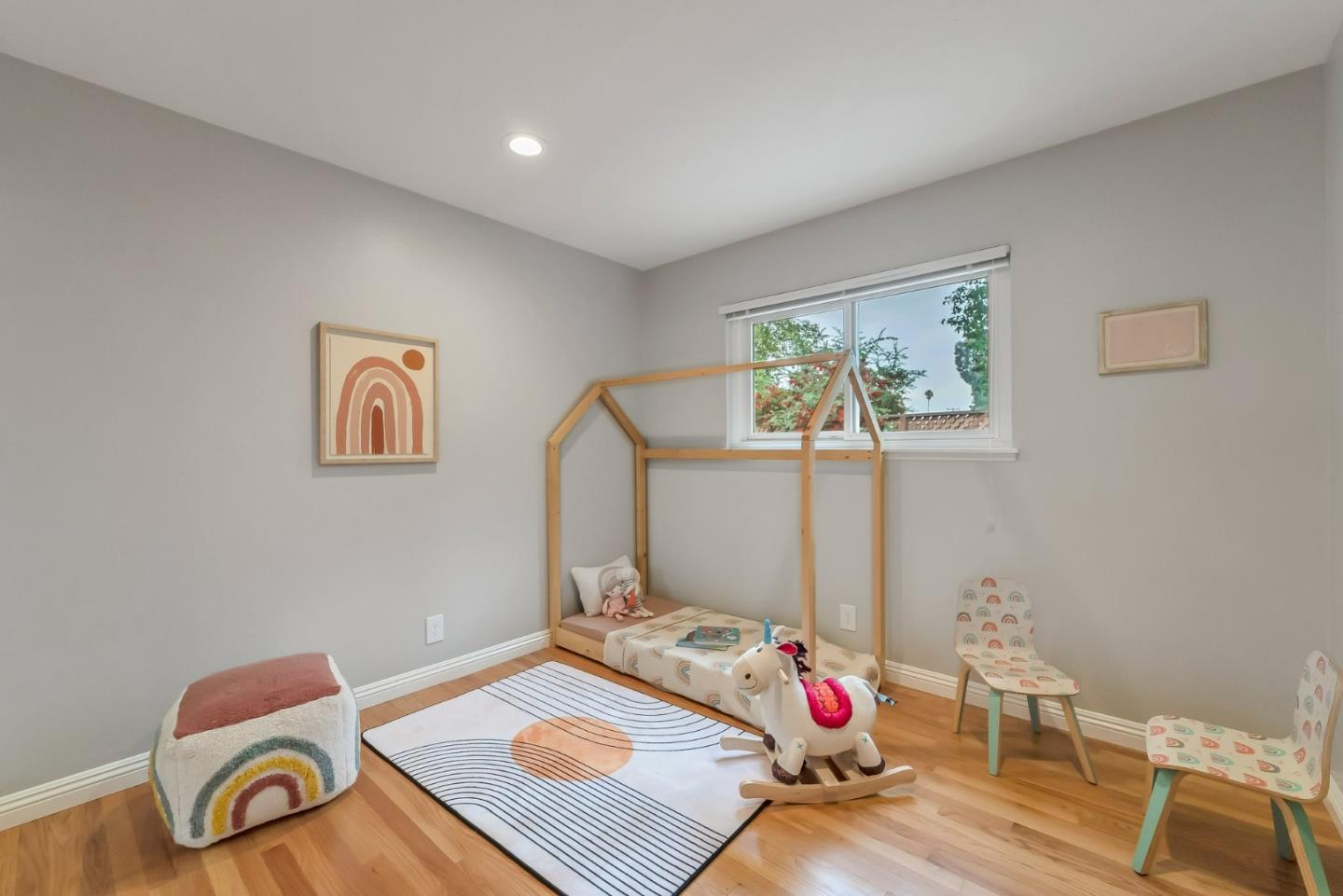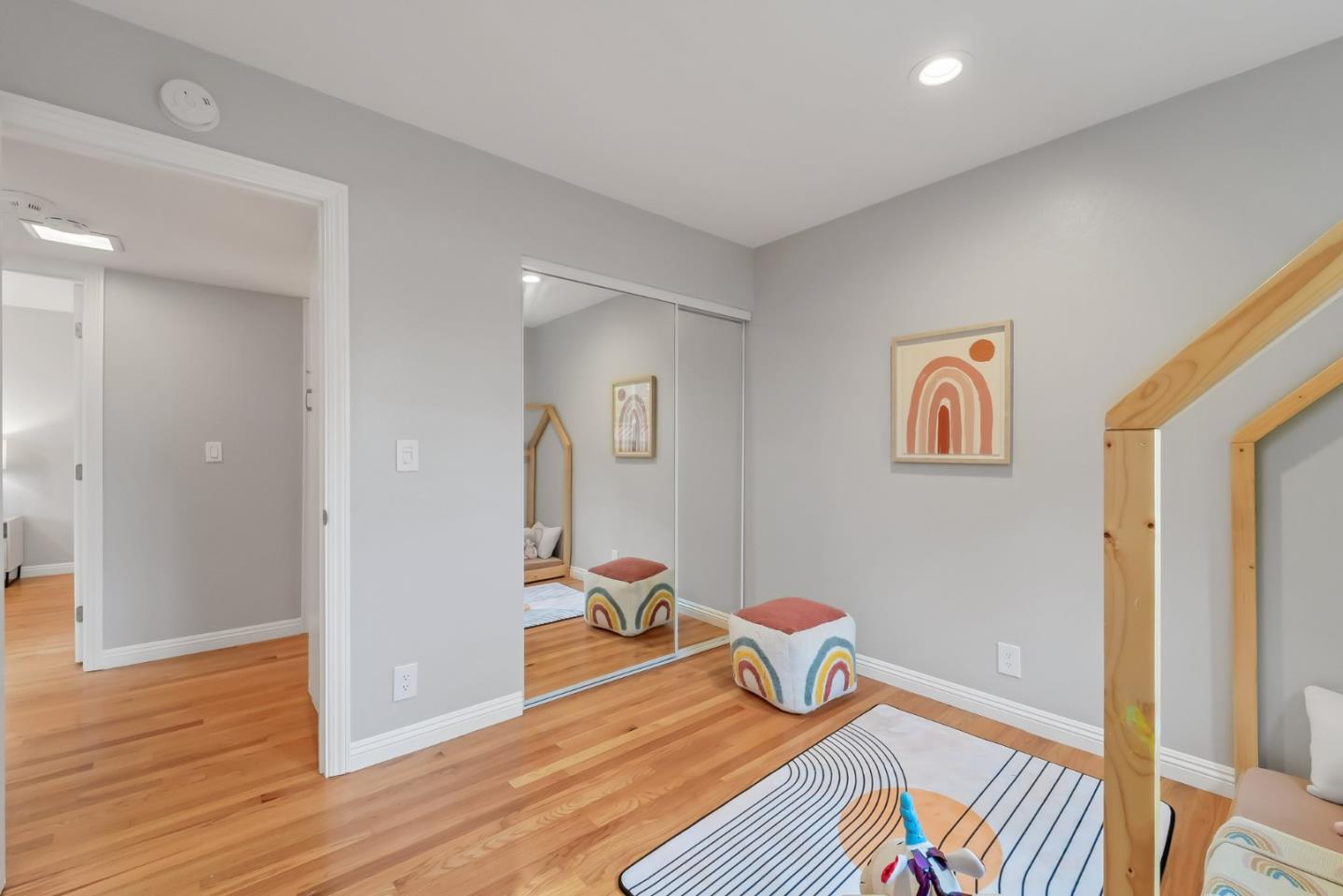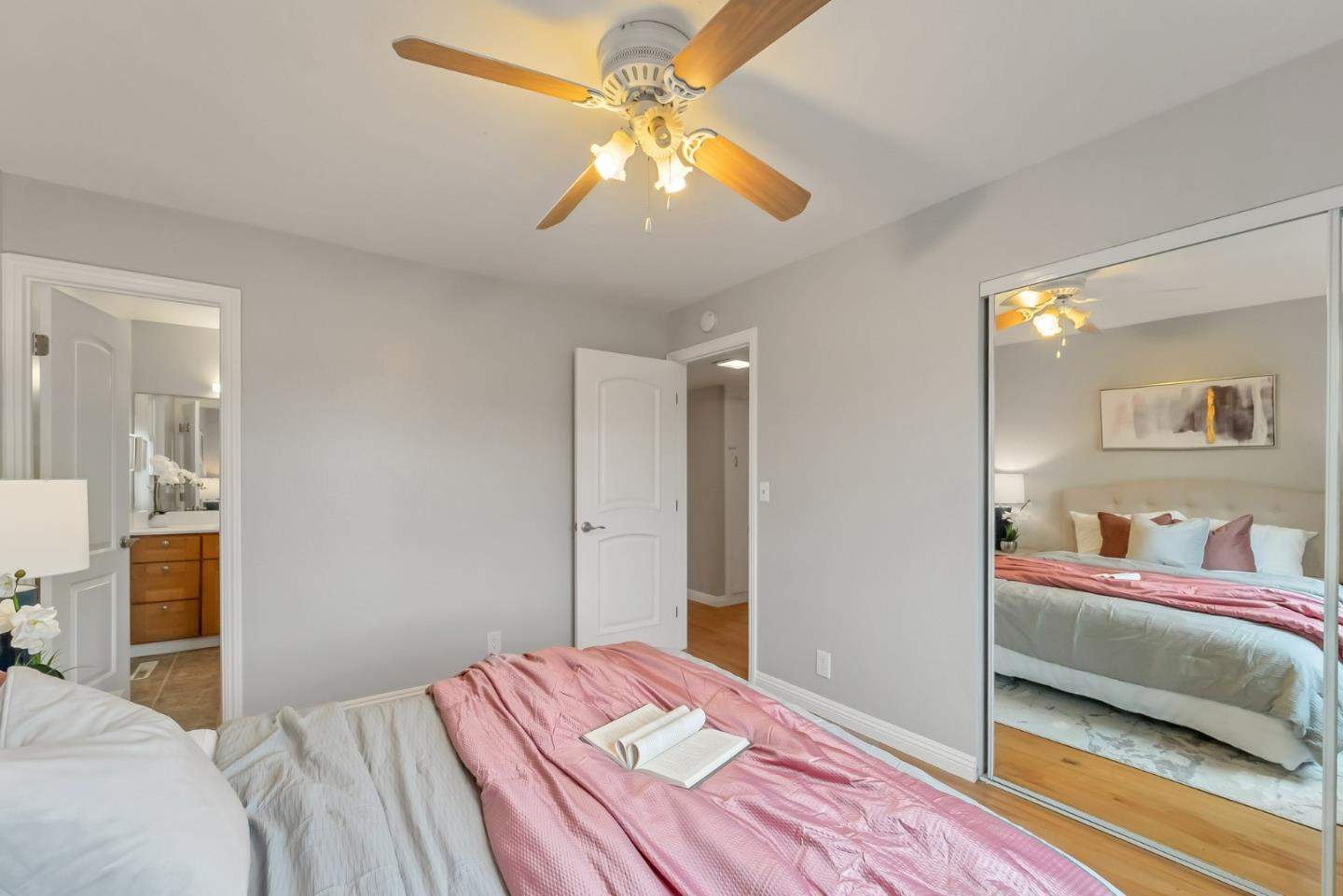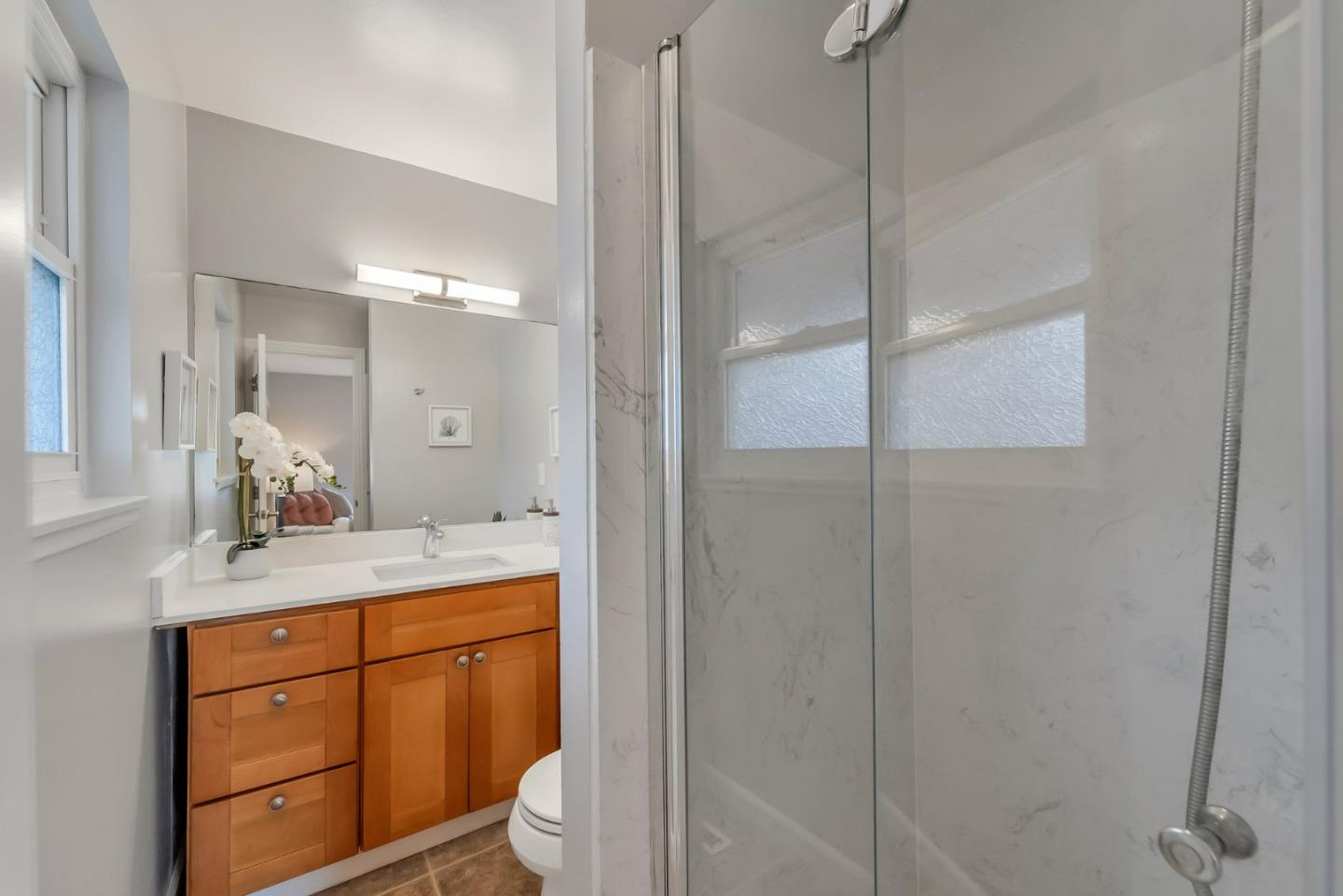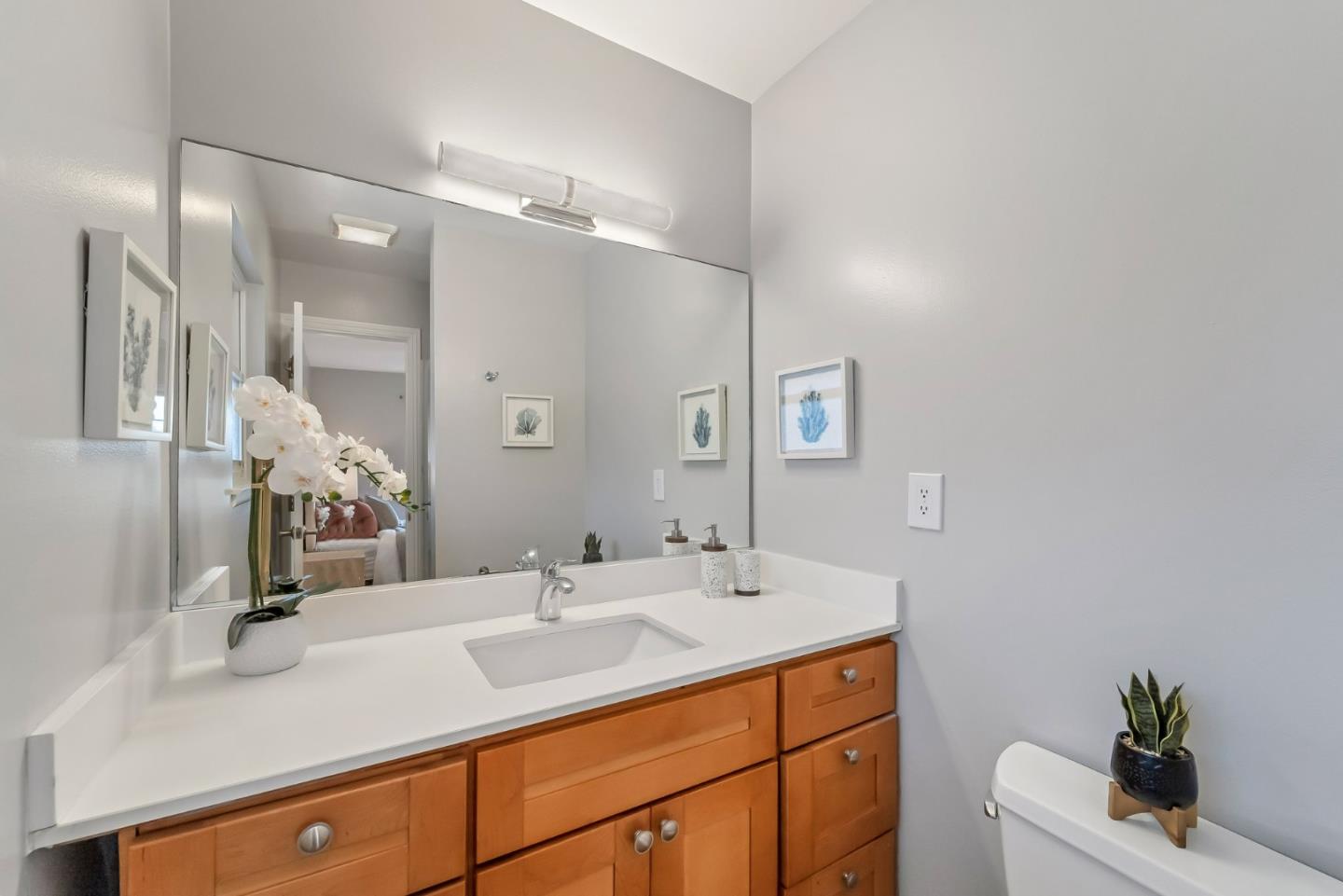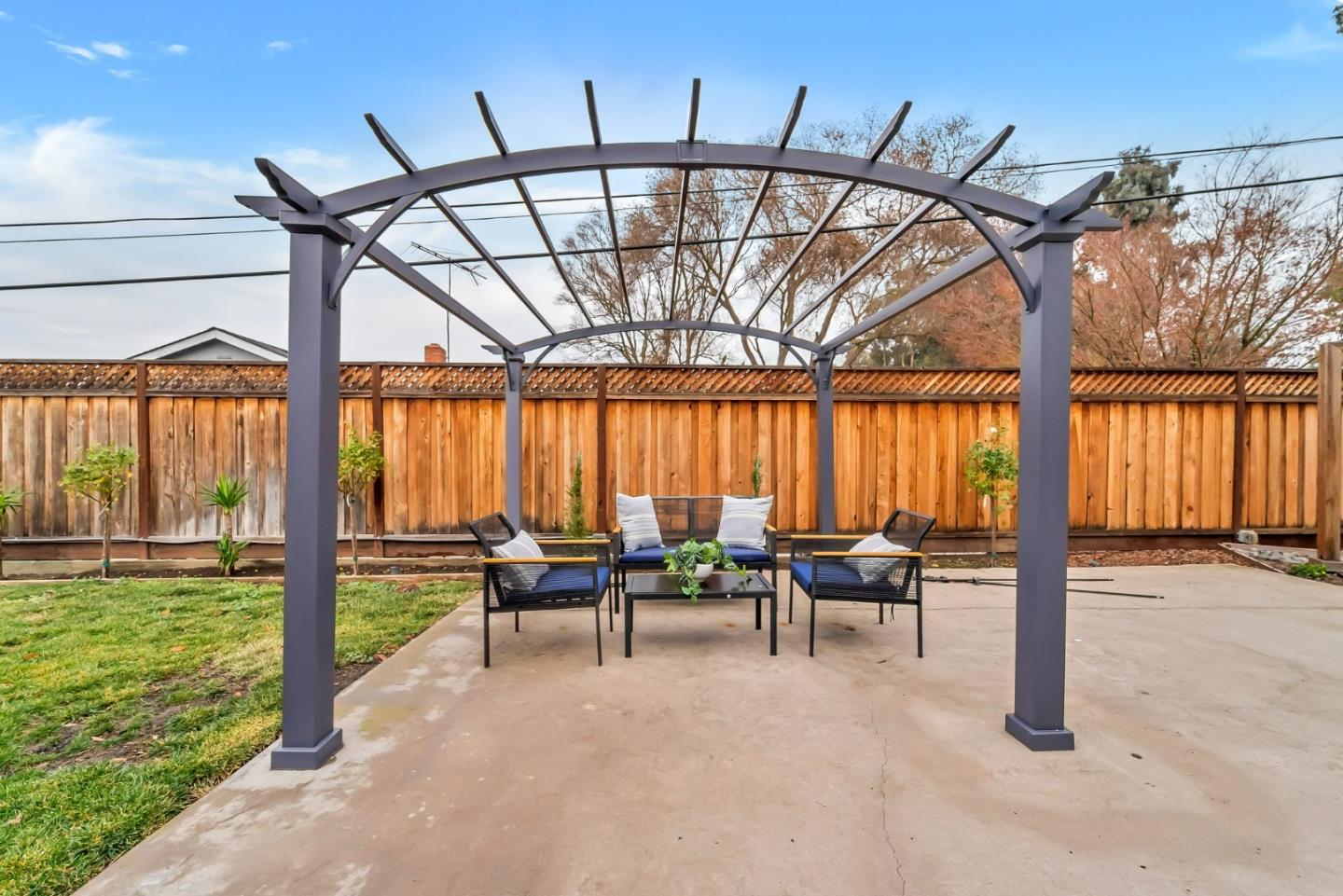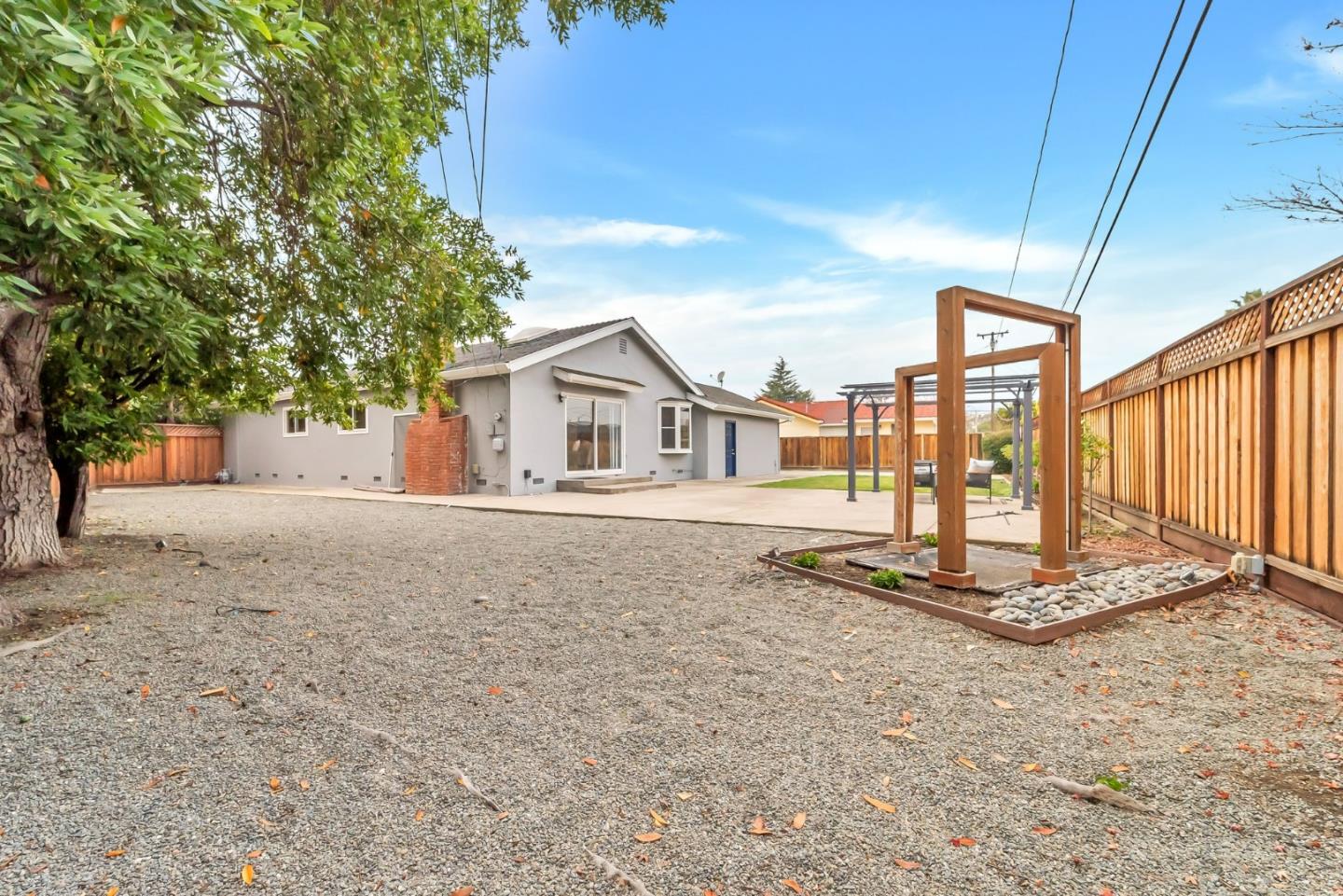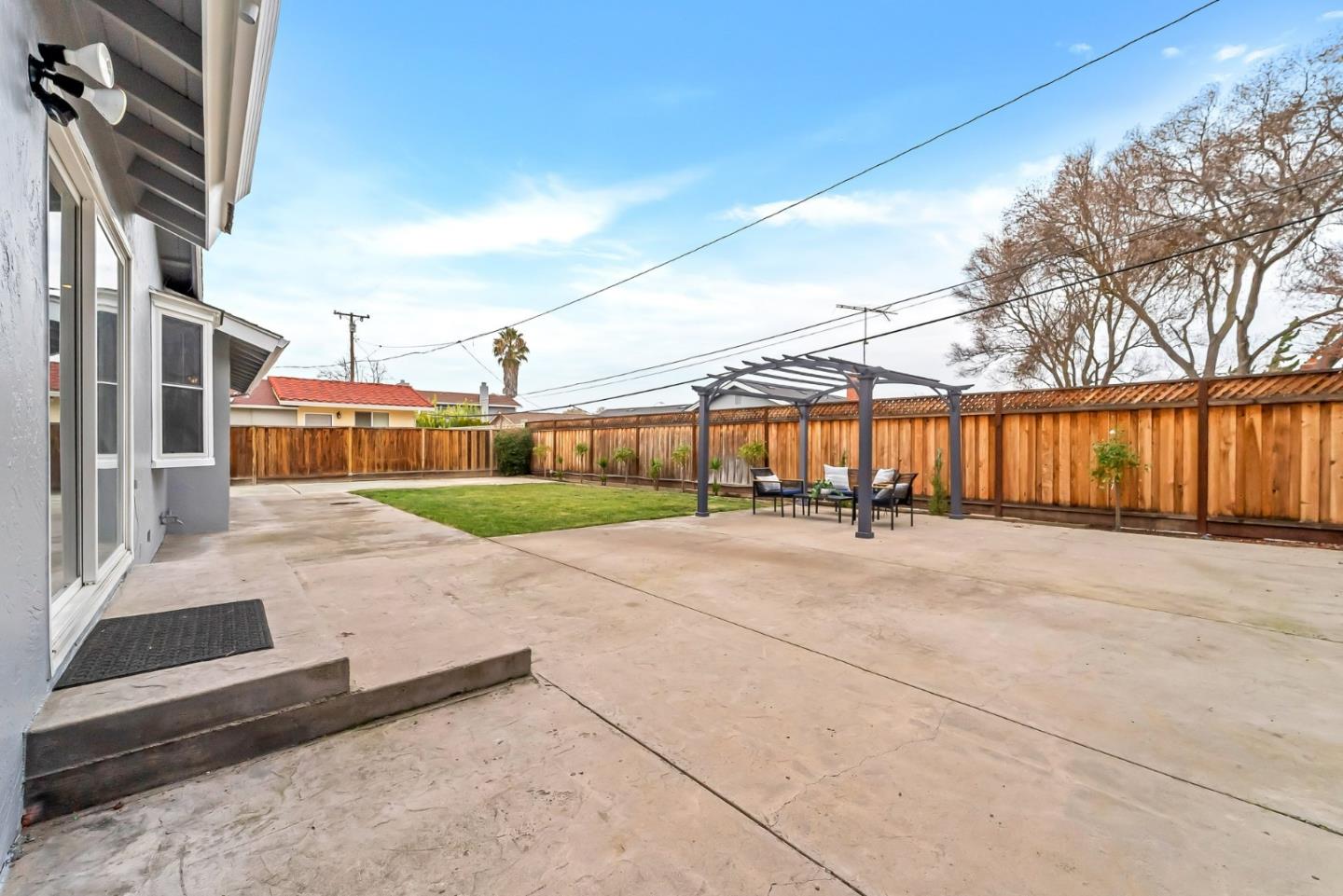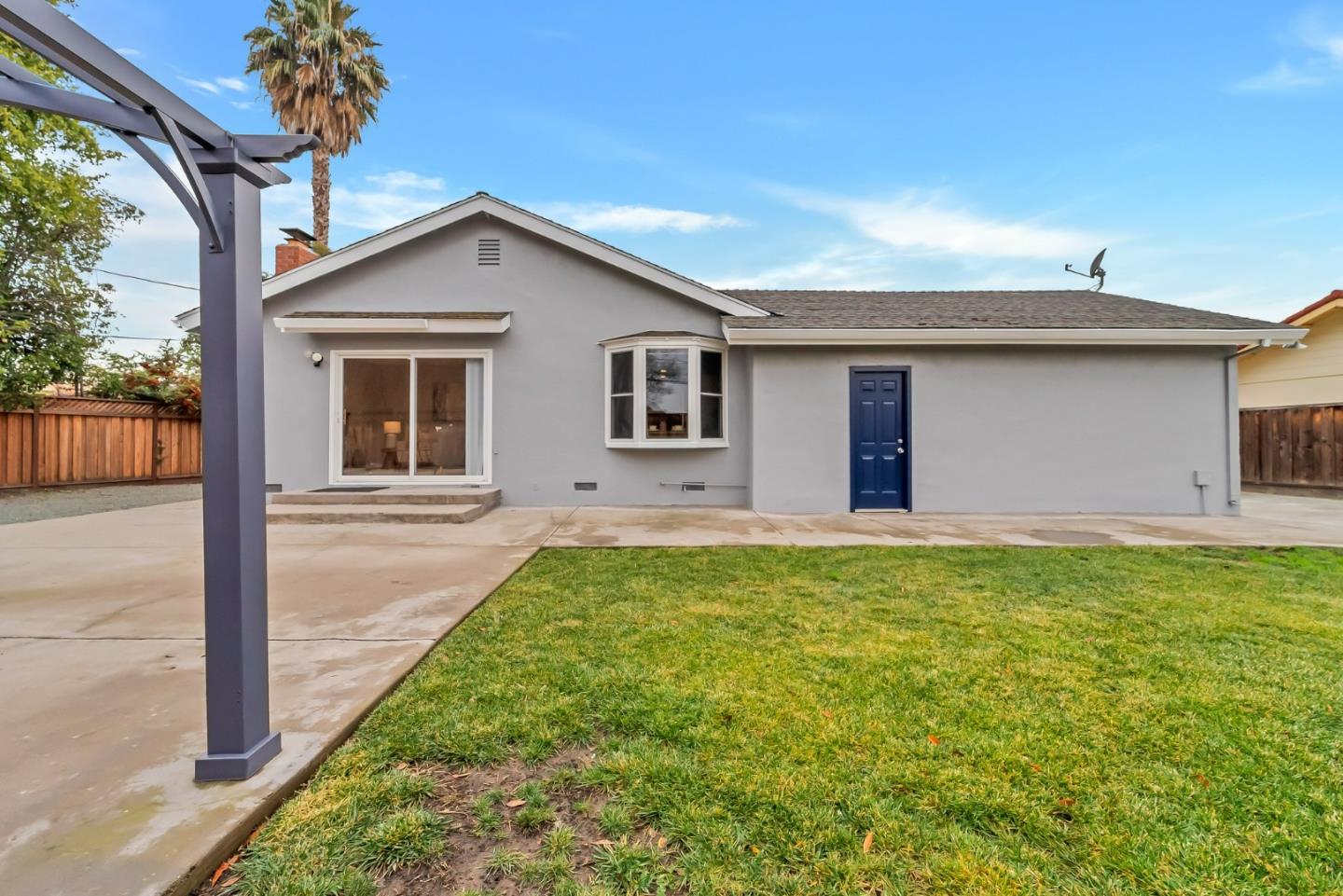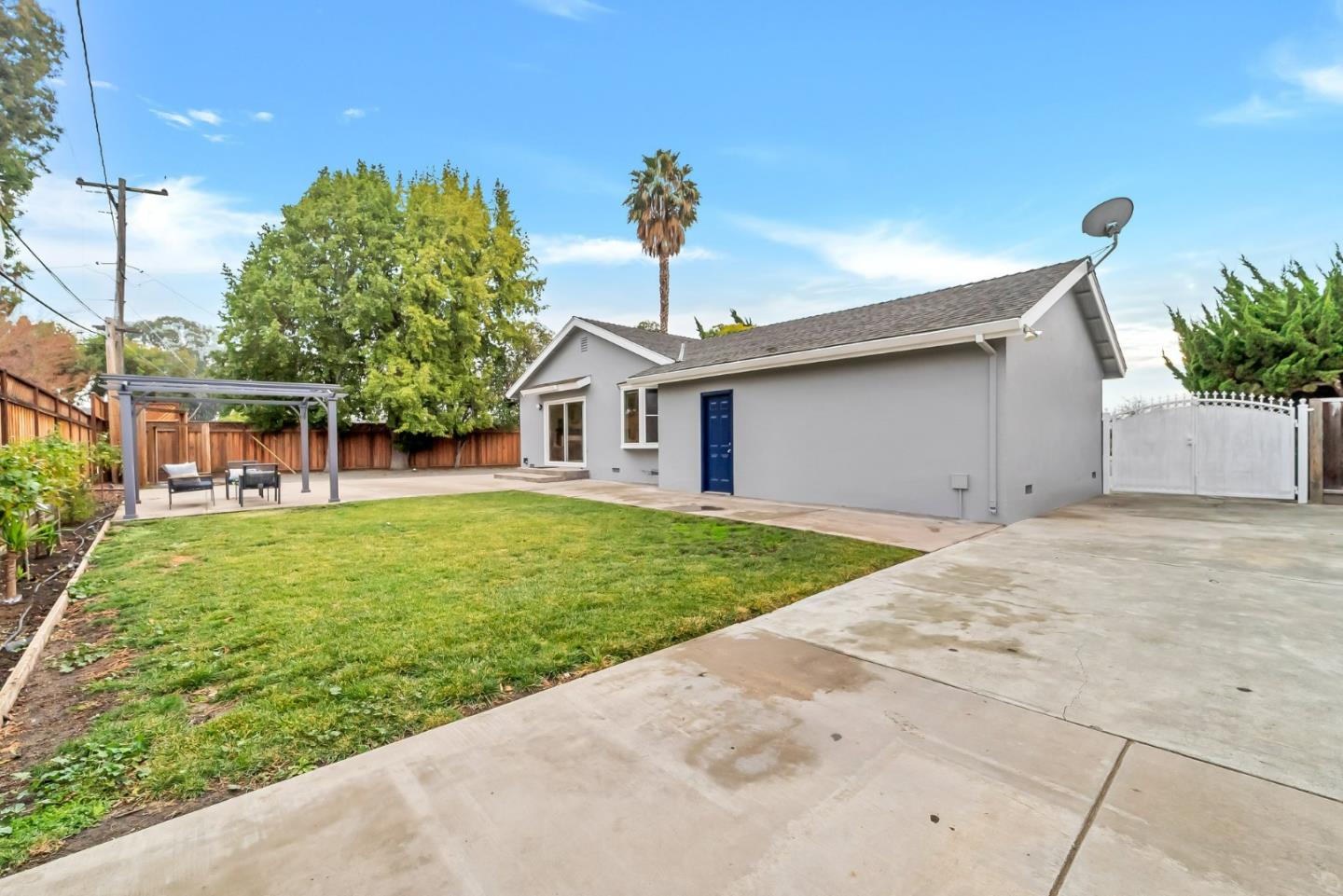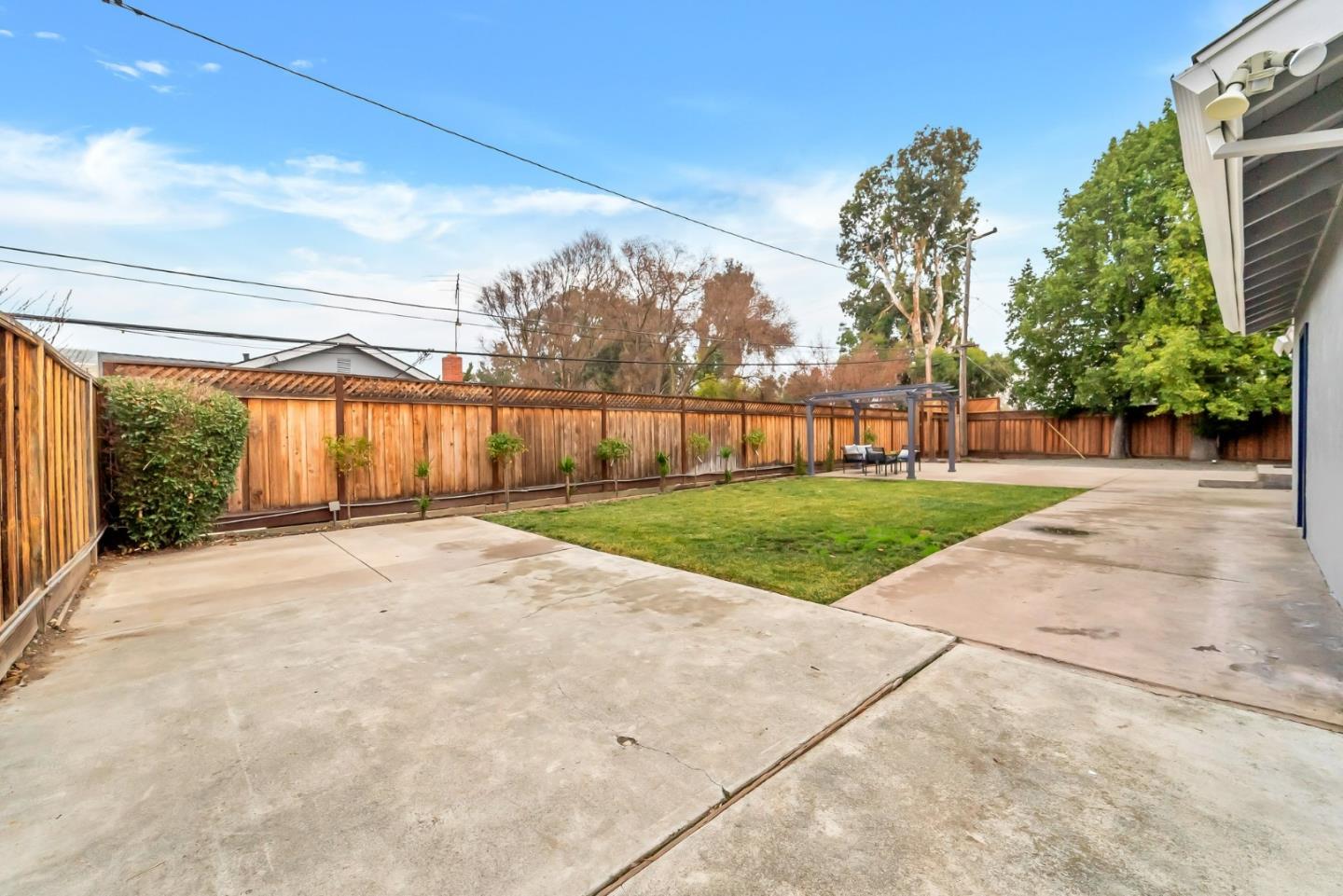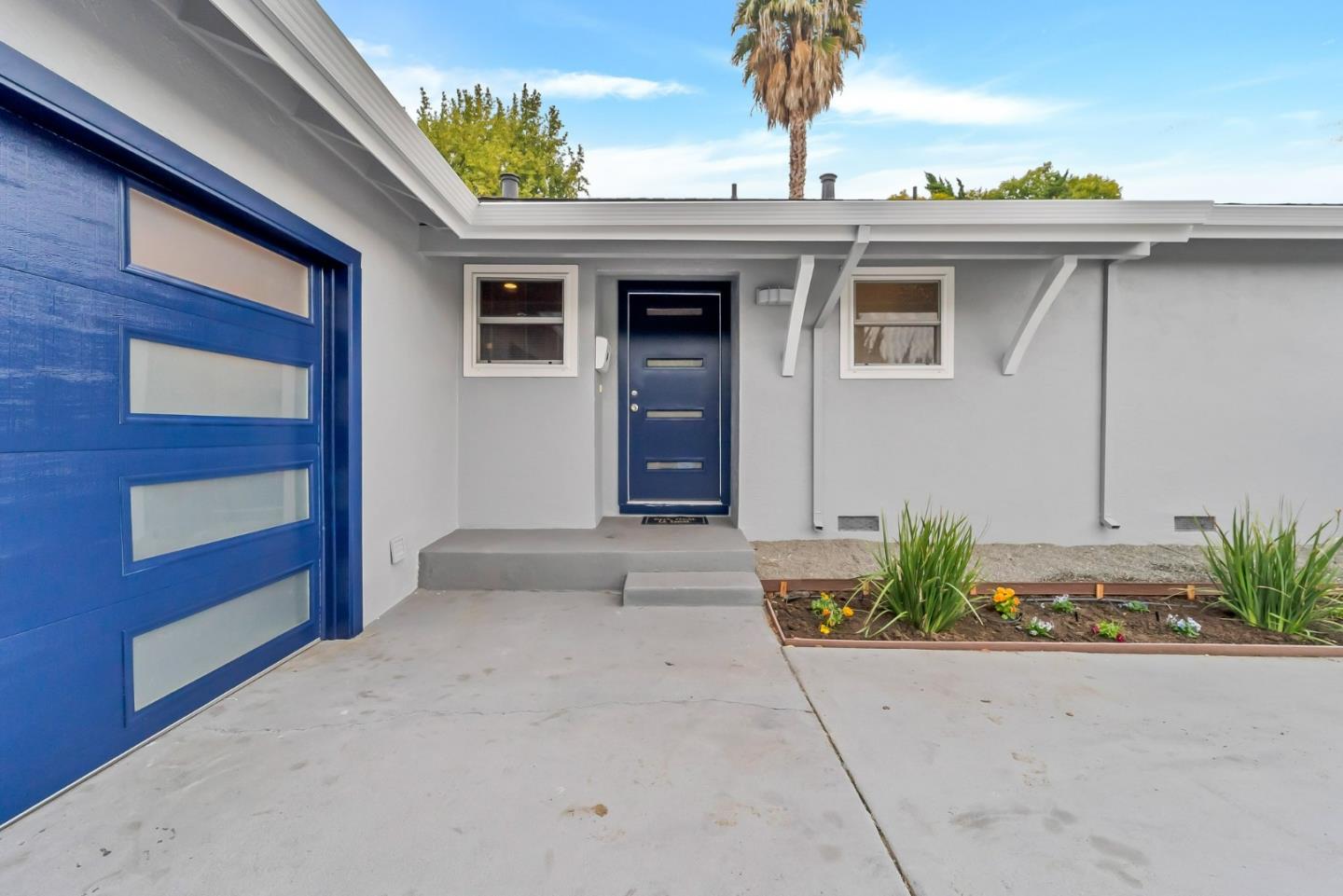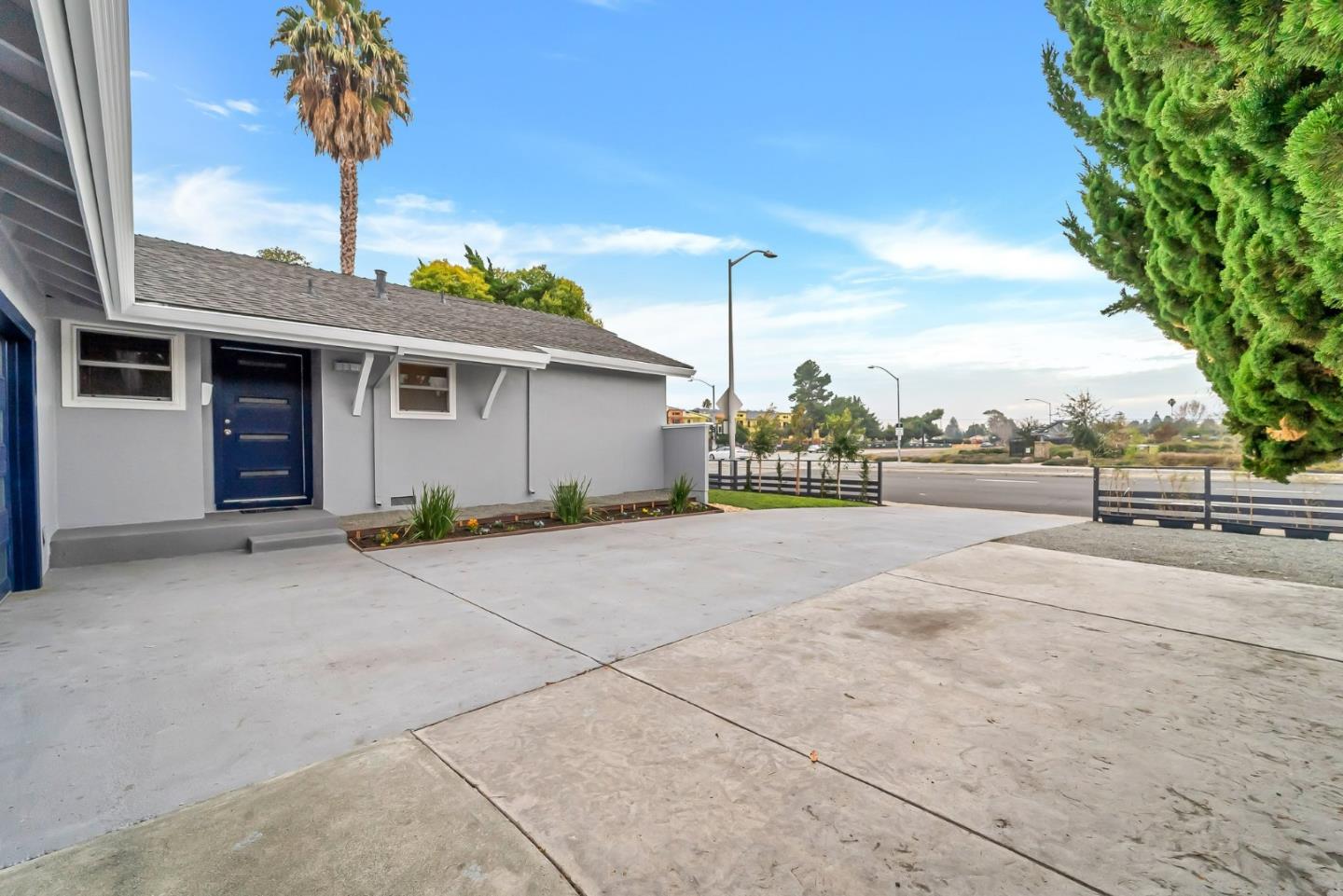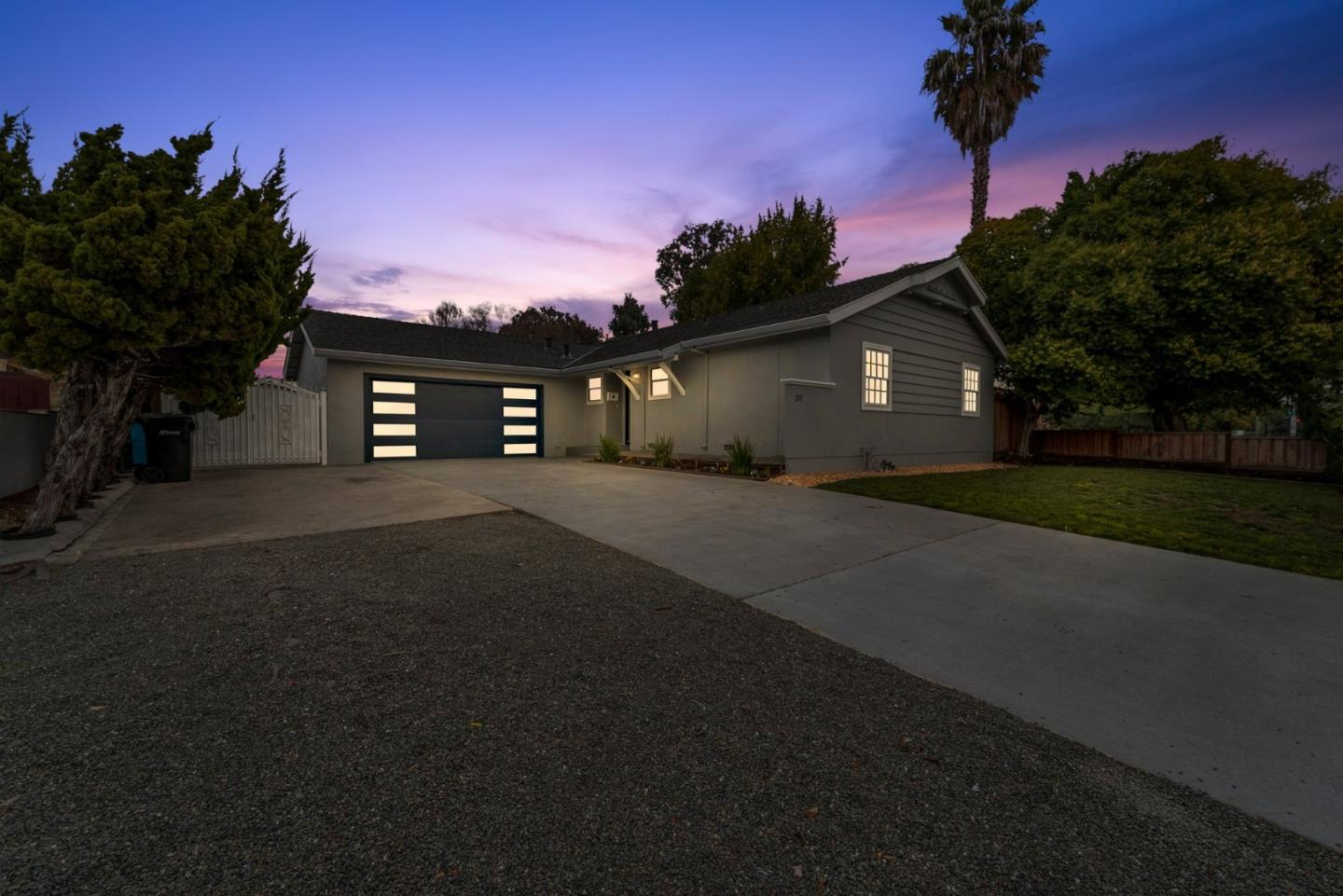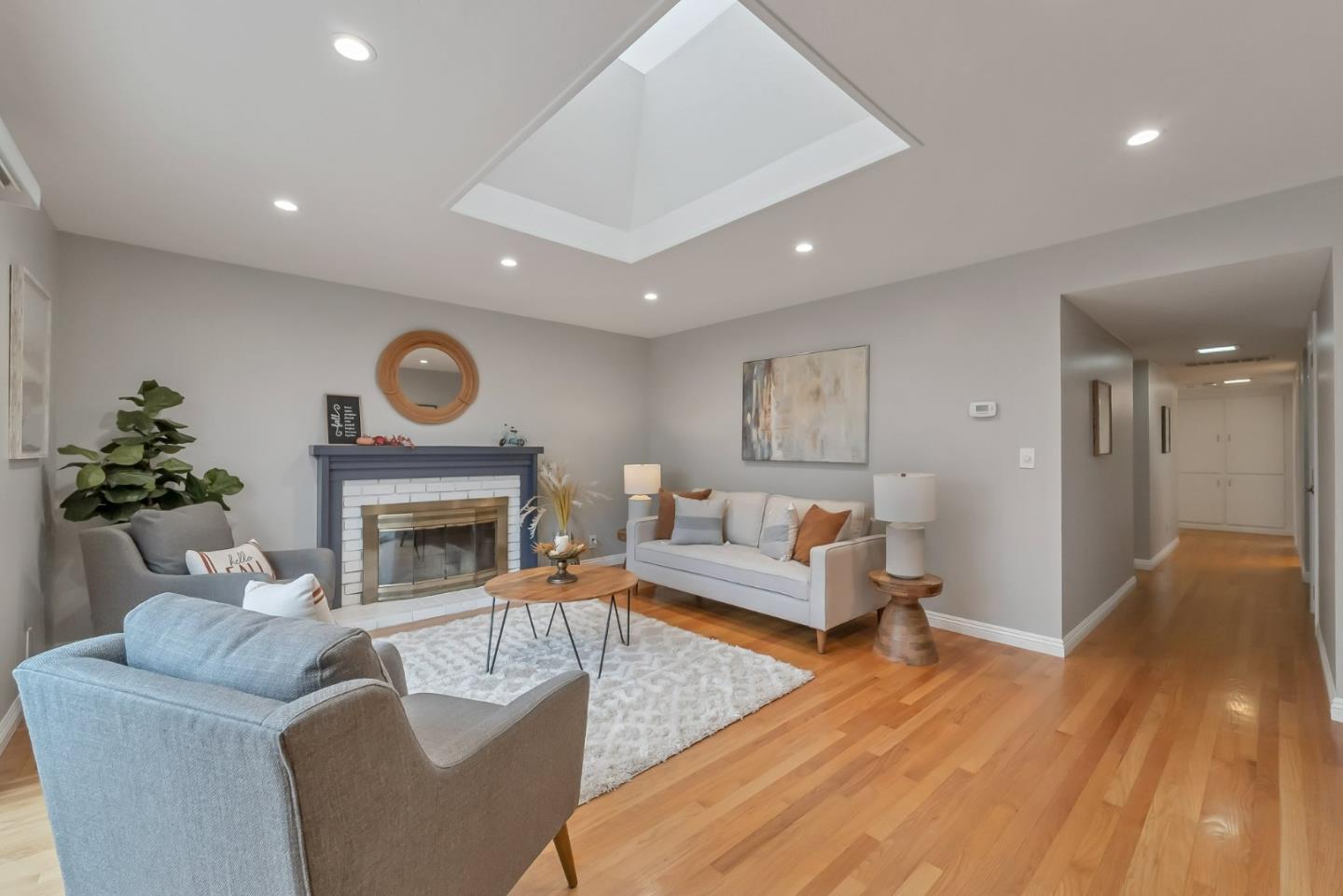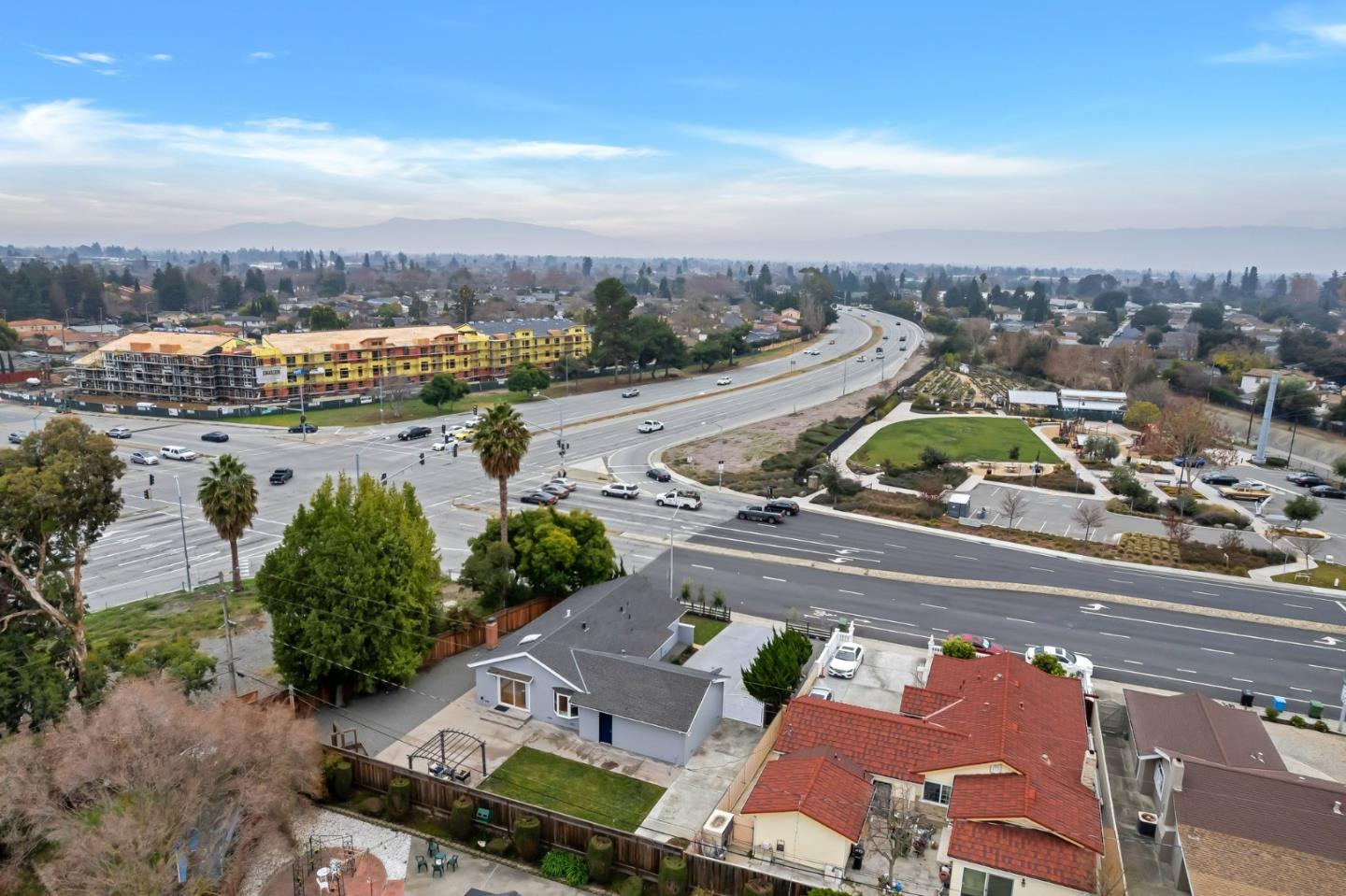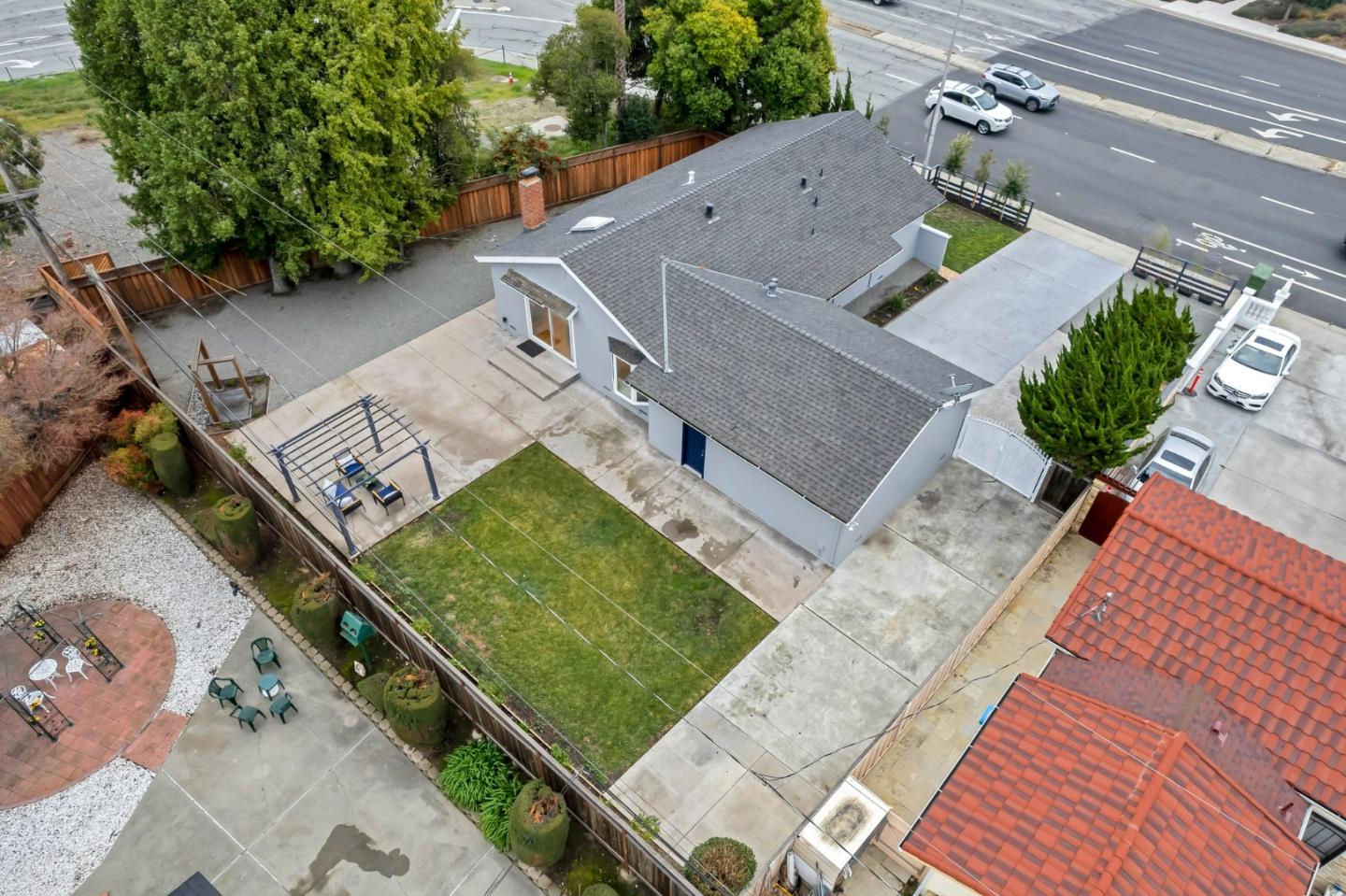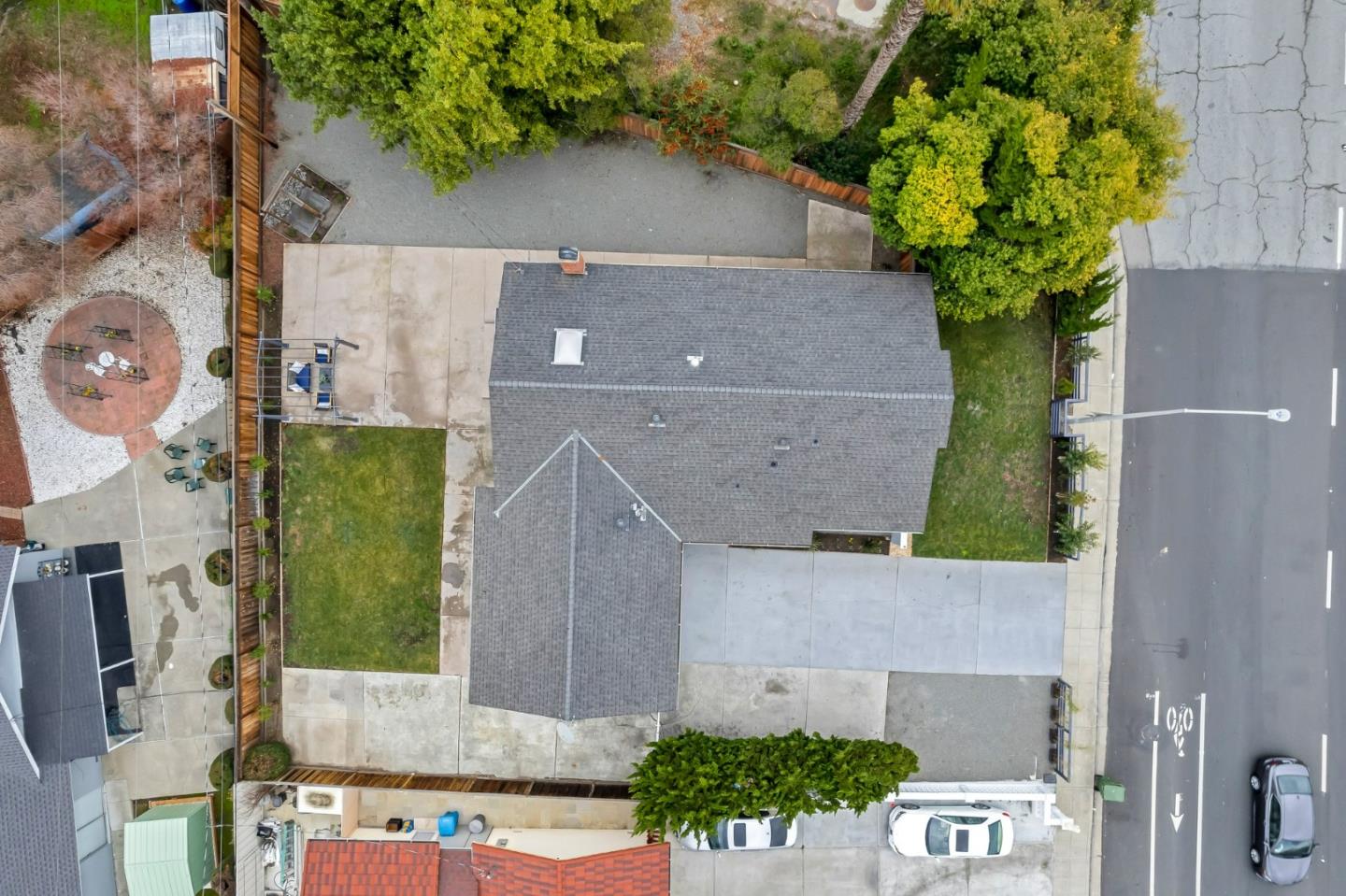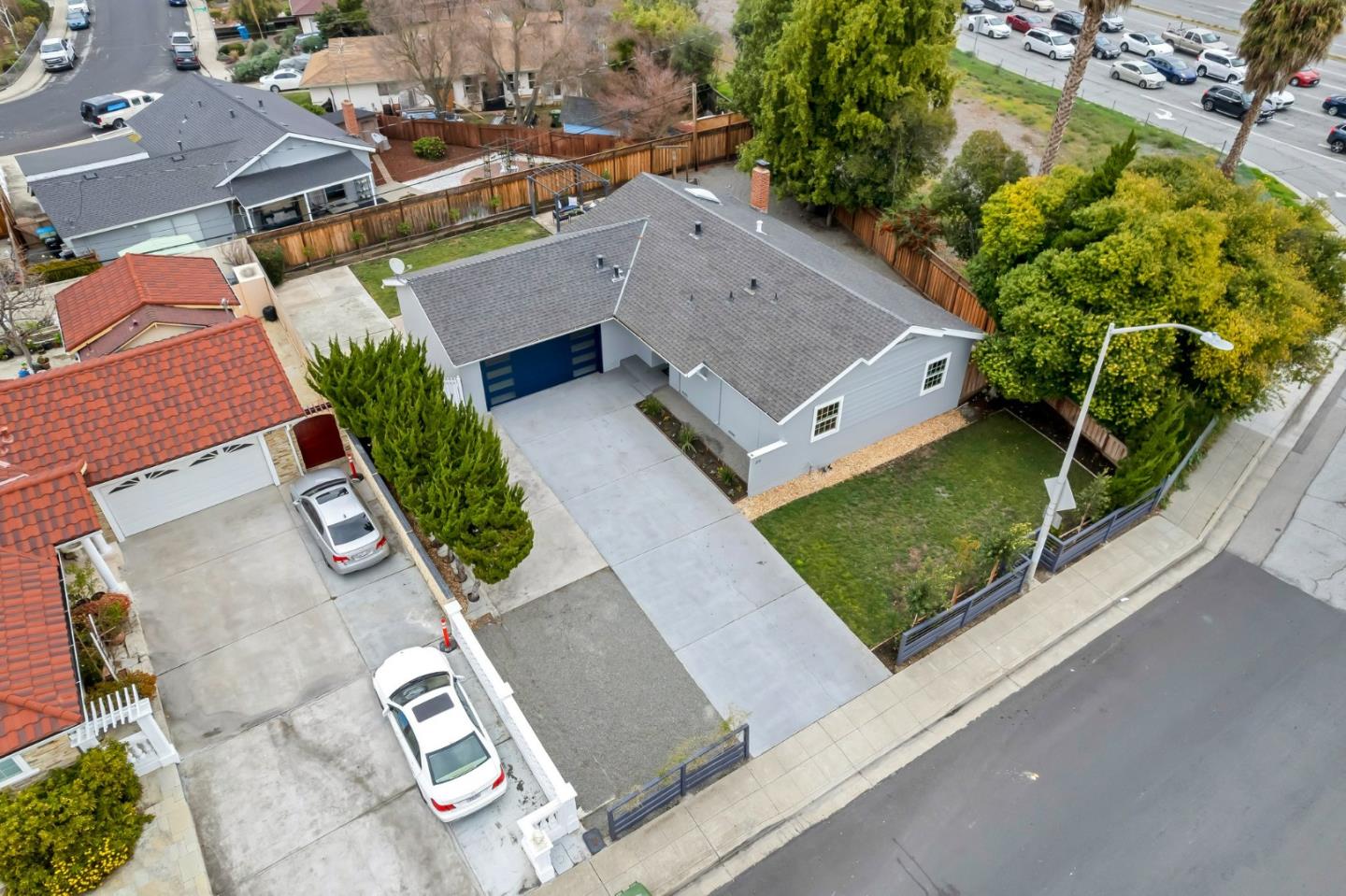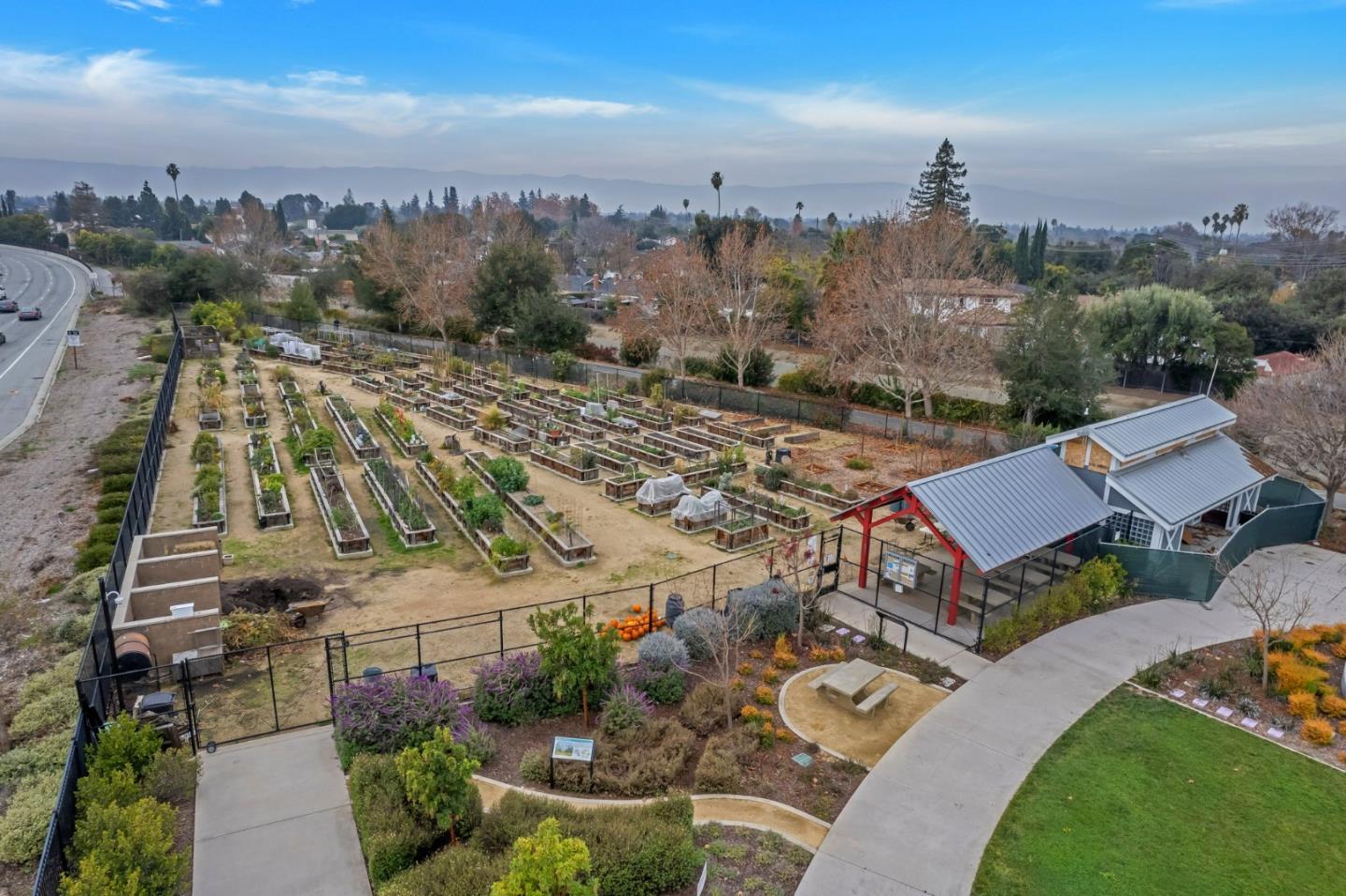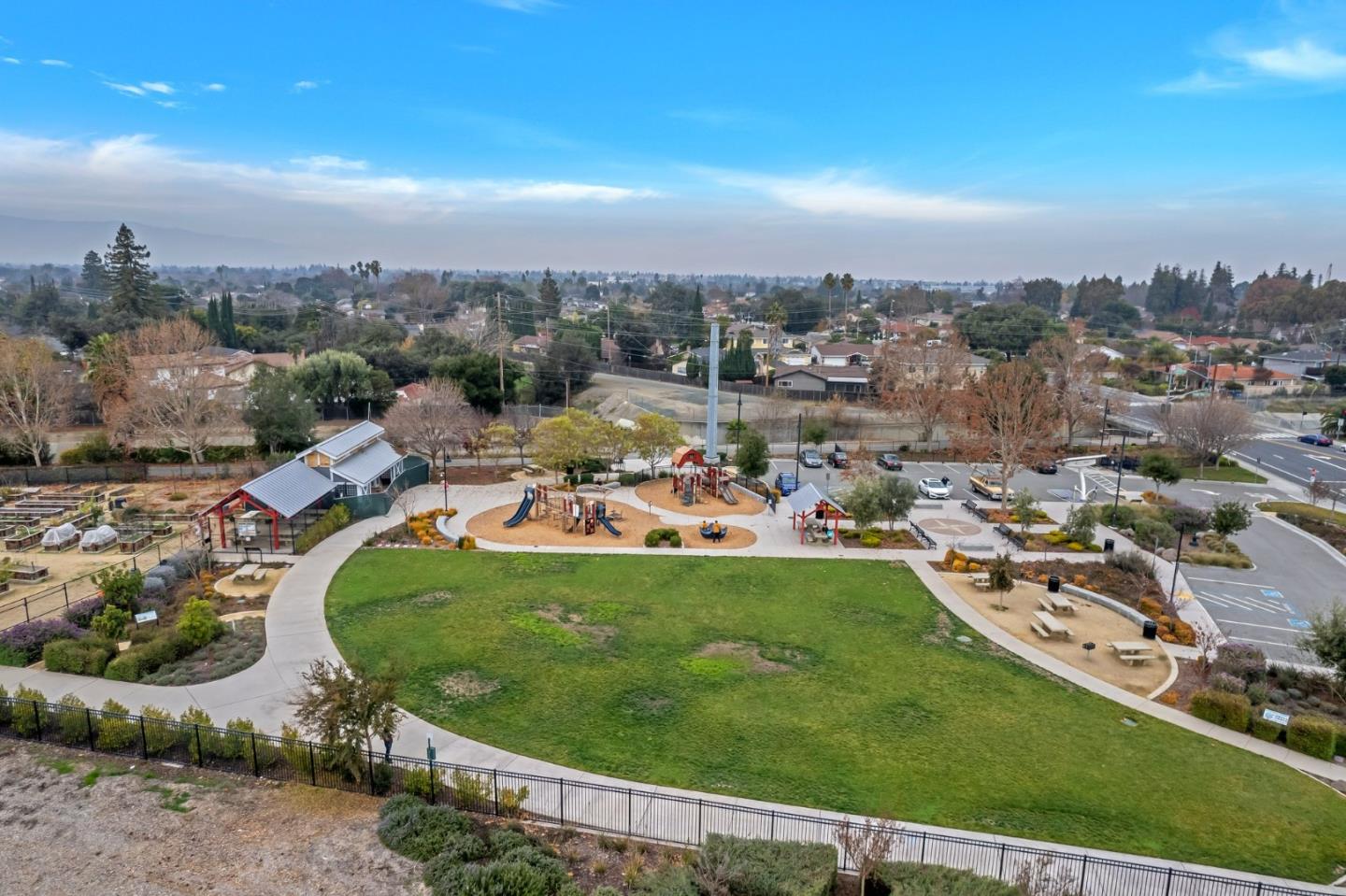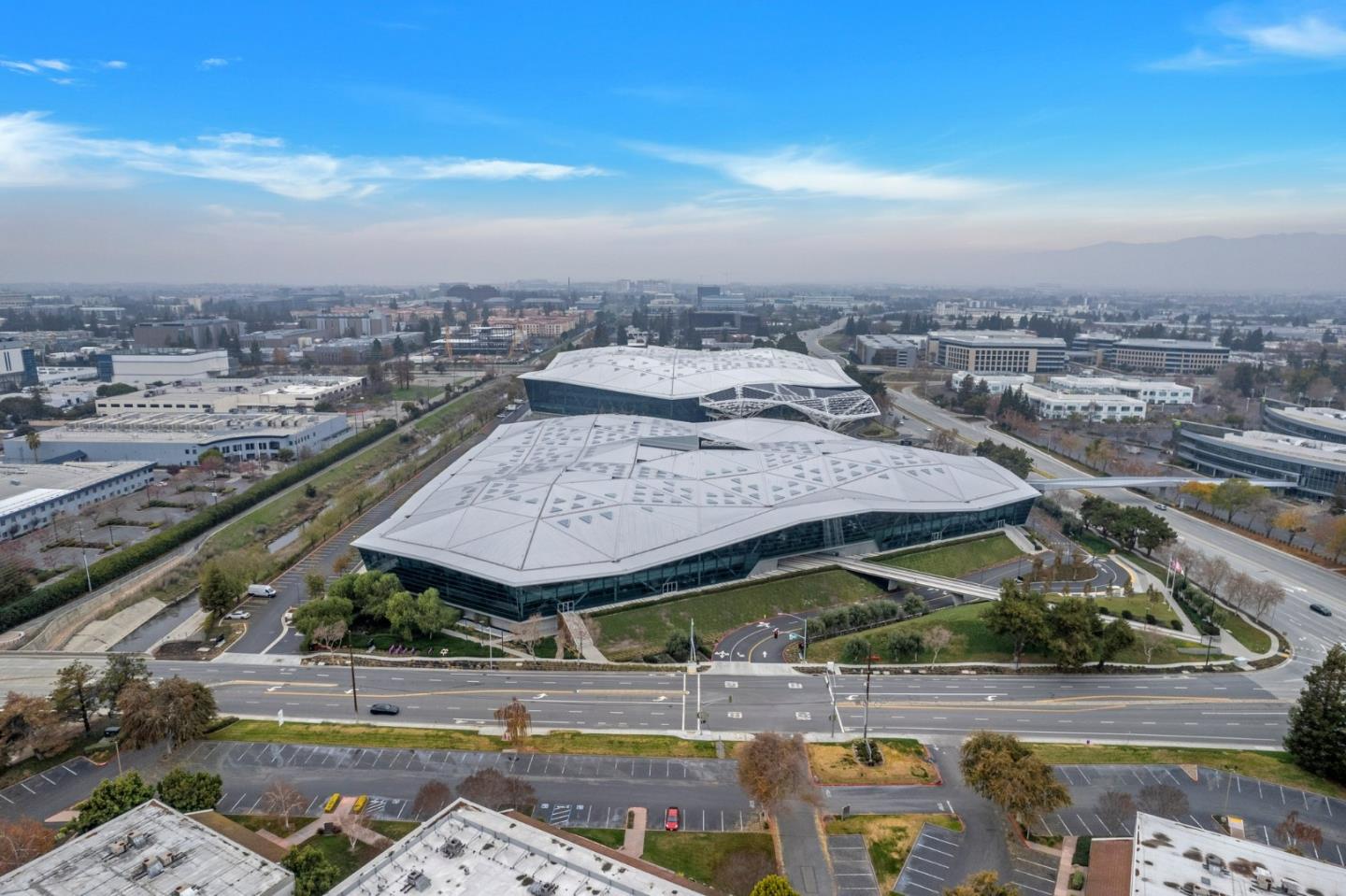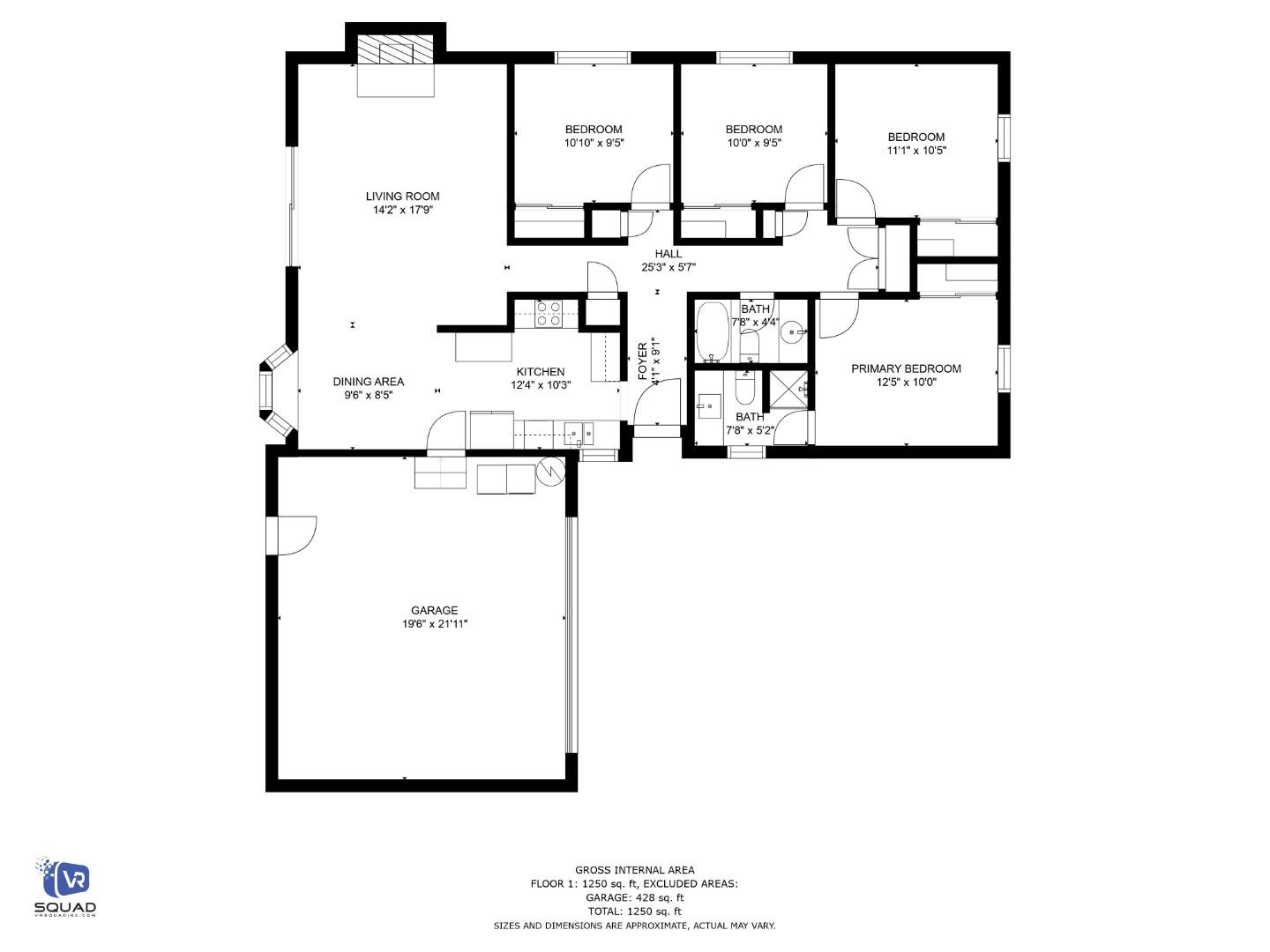 Listed by Trisha La of Trusted Realty & Mortgage
DRE# 01364757
Details:
Lot Sq Feet:
9,130
Fireplaces:
1
HOA?
No
Bank Owned?
No
Status:
Sold
Remarks:
Back on the market. NO fault of seller. Exquisite ready to move-in home in the heart of Santa Clara. Conveniently located near highways 101, 880, Central Park, new Apple Campus and many other high tech companies. This is a MUST-SEE property. New exterior paint, spacious 2-car garage with contemporary door and built-in storage, enlarged long driveway for RV parking, skylight in living room with Regal fireplace, bay window in dining area, newer Samsung stainless appliances, a generous backyard that has nice pergola next to the waterfall structure and last but not least the space to add on an ADU or extend the square footage of the house. With the new SB9 law, this property could be eligible to add another unit. Adding another 600sq.ft. ADU and/or converting garage into a 400 sq. ft. Junior ADU could increase the value of the property tremendously. ADU sketches are for marketing purposes only. Please consult licensed professional for actual planning details. Link to Disclosures: https://aculistdisclosures.mlslistings.com/Disclosures
There are currently no open houses for this property. Please contact
Trisha La
to schedule an appointment.