<![CDATA[ var dwellicious_data = { "address": "210 Lafayette Circle #203", "city": "LAFAYETTE", "state": "CA", "zip": "94549-9456", "zip4": "", "area": "", "subdivision": "", "county": "", "price": "1848000", "beds": "2", "baths": "2", "sqft": "1706", "lotsize": "0", "yearbuilt": "2022-01-01", "proptype": "Residential", "mlsnum": "41017319", "active": false, "remarks": "WELCOME TO 210 LAFAYETTE CIRCLE, THE EPITOME OF DOWNTOWN LIVING! Don't miss your chance to see this stunning newly constructed condominium building in the heart of Lafayette's downtown, tucked away just around the corner from Fiesta Square. The modern open-concept floorplan is designed to maximize space and light, while the designer finishes and stainless steel Thermador appliances provide a truly opulent experience. Featuring 2 bedrooms, 2 bathrooms a bonus Den/Office space, private balcony and truly single story living, unit 203 is perfect for anyone who wants the very best of quiet, city living. All images are of the building's model unit and are not an exact representation of unit listed. Please contact your Lenox Homes Sales Representatives for more information. Starting Sales Offices is open Friday-Sunday, from 10am-4pm. No Appointment Necessary.", "photos": [ { "displayorder": 0, "url": "//cdnparap30.paragonrels.com/ParagonImages/Property/P3/MAXEBRDI/41017319/0/0/0/84d1e96f6bcd4e7ca3358f01ef9cca91/130/4520ed11f8a435cc36b4fc2268e3bf0a/41017319.JPG", "caption": "" }, "displayorder": 1, "url": "//cdnparap30.paragonrels.com/ParagonImages/Property/P3/MAXEBRDI/41017319/1/0/0/95a47d72d008d702a62240b5e3892862/130/4520ed11f8a435cc36b4fc2268e3bf0a/41017319-1.JPG", "caption": "" }, "displayorder": 2, "url": "//cdnparap30.paragonrels.com/ParagonImages/Property/P3/MAXEBRDI/41017319/2/0/0/2b77e24224d7badcd9288374d99c7068/130/4520ed11f8a435cc36b4fc2268e3bf0a/41017319-2.JPG", "caption": "" }, "displayorder": 3, "url": "//cdnparap30.paragonrels.com/ParagonImages/Property/P3/MAXEBRDI/41017319/3/0/0/14f3ebaabdc26c81d93fe035cf0ca56e/130/4520ed11f8a435cc36b4fc2268e3bf0a/41017319-3.JPG", "caption": "" }, "displayorder": 4, "url": "//cdnparap30.paragonrels.com/ParagonImages/Property/P3/MAXEBRDI/41017319/4/0/0/4284fbc065a4d4d4a4df3c173d84251d/130/4520ed11f8a435cc36b4fc2268e3bf0a/41017319-4.JPG", "caption": "" }, "displayorder": 5, "url": "//cdnparap30.paragonrels.com/ParagonImages/Property/P3/MAXEBRDI/41017319/5/0/0/615d4d19d936758e0efb1b30c42b4dd8/130/4520ed11f8a435cc36b4fc2268e3bf0a/41017319-5.JPG", "caption": "" }, "displayorder": 6, "url": "//cdnparap30.paragonrels.com/ParagonImages/Property/P3/MAXEBRDI/41017319/6/0/0/9ec8eb5387d86d3e2415c20631f873a8/130/4520ed11f8a435cc36b4fc2268e3bf0a/41017319-6.JPG", "caption": "" }, "displayorder": 7, "url": "//cdnparap30.paragonrels.com/ParagonImages/Property/P3/MAXEBRDI/41017319/7/0/0/aea27b1bca6ac52573c764de33d4c08c/130/4520ed11f8a435cc36b4fc2268e3bf0a/41017319-7.JPG", "caption": "" }, "displayorder": 8, "url": "//cdnparap30.paragonrels.com/ParagonImages/Property/P3/MAXEBRDI/41017319/8/0/0/facfa297c5b43fdcda1fd3d6fe54ad16/130/4520ed11f8a435cc36b4fc2268e3bf0a/41017319-8.JPG", "caption": "" }, "displayorder": 9, "url": "//cdnparap30.paragonrels.com/ParagonImages/Property/P3/MAXEBRDI/41017319/9/0/0/6c05ef1e368a9644f6fcbc14b54c0c58/130/4520ed11f8a435cc36b4fc2268e3bf0a/41017319-9.JPG", "caption": "" }, "displayorder": 10, "url": "//cdnparap30.paragonrels.com/ParagonImages/Property/P3/MAXEBRDI/41017319/10/0/0/87c8d66d6eba54bca4067b88dc955cda/130/4520ed11f8a435cc36b4fc2268e3bf0a/41017319-10.JPG", "caption": "" }, "displayorder": 11, "url": "//cdnparap30.paragonrels.com/ParagonImages/Property/P3/MAXEBRDI/41017319/11/0/0/0d2b3b90a5e8b6518b4cf2af49784179/130/4520ed11f8a435cc36b4fc2268e3bf0a/41017319-11.JPG", "caption": "" }, "displayorder": 12, "url": "//cdnparap30.paragonrels.com/ParagonImages/Property/P3/MAXEBRDI/41017319/12/0/0/411982a3722e28d7509fb245125482c1/130/4520ed11f8a435cc36b4fc2268e3bf0a/41017319-12.JPG", "caption": "" }, "displayorder": 13, "url": "//cdnparap30.paragonrels.com/ParagonImages/Property/P3/MAXEBRDI/41017319/13/0/0/06feadf3a8033fc44f0005e4b83f38de/130/4520ed11f8a435cc36b4fc2268e3bf0a/41017319-13.JPG", "caption": "" }, "displayorder": 14, "url": "//cdnparap30.paragonrels.com/ParagonImages/Property/P3/MAXEBRDI/41017319/14/0/0/8d724473c01cd2eaec61d5eb91331955/130/4520ed11f8a435cc36b4fc2268e3bf0a/41017319-14.JPG", "caption": "" }, "displayorder": 15, "url": "//cdnparap30.paragonrels.com/ParagonImages/Property/P3/MAXEBRDI/41017319/15/0/0/ddbad7331377f61c036156dfcc5380ef/130/4520ed11f8a435cc36b4fc2268e3bf0a/41017319-15.JPG", "caption": "" }, "displayorder": 16, "url": "//cdnparap30.paragonrels.com/ParagonImages/Property/P3/MAXEBRDI/41017319/16/0/0/cb0a7d55fd18d062cda329d000bbf57f/130/4520ed11f8a435cc36b4fc2268e3bf0a/41017319-16.JPG", "caption": "" }, "displayorder": 17, "url": "//cdnparap30.paragonrels.com/ParagonImages/Property/P3/MAXEBRDI/41017319/17/0/0/bd1c3a9aed74310d7905228969371401/130/4520ed11f8a435cc36b4fc2268e3bf0a/41017319-17.JPG", "caption": "" }, "displayorder": 18, "url": "//cdnparap30.paragonrels.com/ParagonImages/Property/P3/MAXEBRDI/41017319/18/0/0/6a9b7597f892a1c46ca6f241adf06dfc/130/4520ed11f8a435cc36b4fc2268e3bf0a/41017319-18.JPG", "caption": "" }, "displayorder": 19, "url": "//cdnparap30.paragonrels.com/ParagonImages/Property/P3/MAXEBRDI/41017319/19/0/0/3fe686c69ba1ede3b10414d4aaaf0645/130/4520ed11f8a435cc36b4fc2268e3bf0a/41017319-19.JPG", "caption": "" }, "displayorder": 20, "url": "//cdnparap30.paragonrels.com/ParagonImages/Property/P3/MAXEBRDI/41017319/20/0/0/0aa74e550110e5157690bb04444da254/130/4520ed11f8a435cc36b4fc2268e3bf0a/41017319-20.JPG", "caption": "" }, "displayorder": 21, "url": "//cdnparap30.paragonrels.com/ParagonImages/Property/P3/MAXEBRDI/41017319/21/0/0/58ebecc185782c784250df4475fa4a96/130/4520ed11f8a435cc36b4fc2268e3bf0a/41017319-21.JPG", "caption": "" }, "displayorder": 22, "url": "//cdnparap30.paragonrels.com/ParagonImages/Property/P3/MAXEBRDI/41017319/22/0/0/c7abe0b73c5e93897c81c17553542978/130/4520ed11f8a435cc36b4fc2268e3bf0a/41017319-22.JPG", "caption": "" }, "displayorder": 23, "url": "//cdnparap30.paragonrels.com/ParagonImages/Property/P3/MAXEBRDI/41017319/23/0/0/ab5bc581255dc7888ee0ba9e78cadd88/130/4520ed11f8a435cc36b4fc2268e3bf0a/41017319-23.JPG", "caption": "" }, "displayorder": 24, "url": "//cdnparap30.paragonrels.com/ParagonImages/Property/P3/MAXEBRDI/41017319/24/0/0/d93f2893b326499051a2bdea35a4bcf2/130/4520ed11f8a435cc36b4fc2268e3bf0a/41017319-24.JPG", "caption": "" }, "displayorder": 25, "url": "//cdnparap30.paragonrels.com/ParagonImages/Property/P3/MAXEBRDI/41017319/25/0/0/2f78e1913f53ab9943846bb4db0a7f78/130/4520ed11f8a435cc36b4fc2268e3bf0a/41017319-25.JPG", "caption": "" }, "displayorder": 26, "url": "//cdnparap30.paragonrels.com/ParagonImages/Property/P3/MAXEBRDI/41017319/26/0/0/188db267edc7b9d5a18e49aa469ed41c/130/4520ed11f8a435cc36b4fc2268e3bf0a/41017319-26.JPG", "caption": "" }, "displayorder": 27, "url": "//cdnparap30.paragonrels.com/ParagonImages/Property/P3/MAXEBRDI/41017319/27/0/0/74db9424663edc12d92974a695f334ed/130/4520ed11f8a435cc36b4fc2268e3bf0a/41017319-27.JPG", "caption": "" }, "displayorder": 28, "url": "//cdnparap30.paragonrels.com/ParagonImages/Property/P3/MAXEBRDI/41017319/28/0/0/e20e352061d94f273289e09ba9250390/130/4520ed11f8a435cc36b4fc2268e3bf0a/41017319-28.JPG", "caption": "" }, "displayorder": 29, "url": "//cdnparap30.paragonrels.com/ParagonImages/Property/P3/MAXEBRDI/41017319/29/0/0/924466d0dd1e72235ca751128050448c/130/4520ed11f8a435cc36b4fc2268e3bf0a/41017319-29.JPG", "caption": "" }, "displayorder": 30, "url": "//cdnparap30.paragonrels.com/ParagonImages/Property/P3/MAXEBRDI/41017319/30/0/0/30f716854910def37ae542213e7f91aa/130/4520ed11f8a435cc36b4fc2268e3bf0a/41017319-30.JPG", "caption": "" }, "displayorder": 31, "url": "//cdnparap30.paragonrels.com/ParagonImages/Property/P3/MAXEBRDI/41017319/31/0/0/4445122068abb2916080411284da88bd/130/4520ed11f8a435cc36b4fc2268e3bf0a/41017319-31.JPG", "caption": "" }, "displayorder": 32, "url": "//cdnparap30.paragonrels.com/ParagonImages/Property/P3/MAXEBRDI/41017319/32/0/0/29c56da3dba4932d3dee942b61ac7ef8/130/4520ed11f8a435cc36b4fc2268e3bf0a/41017319-32.JPG", "caption": "" } ], "agent": { "name": "Taylor Ferris", "phone": "925-283-8470", "email": "taylor@livelenox.com" }, "broker": { "name": "Homemark Realty", "phone": "", "email": "" } }; ]]>
210 Lafayette Circle #203
LAFAYETTE, CA 94549-9456

Click here for map
Condo
$1,848,000
1,706 Sq Feet
2 Bedrooms
2 Bathrooms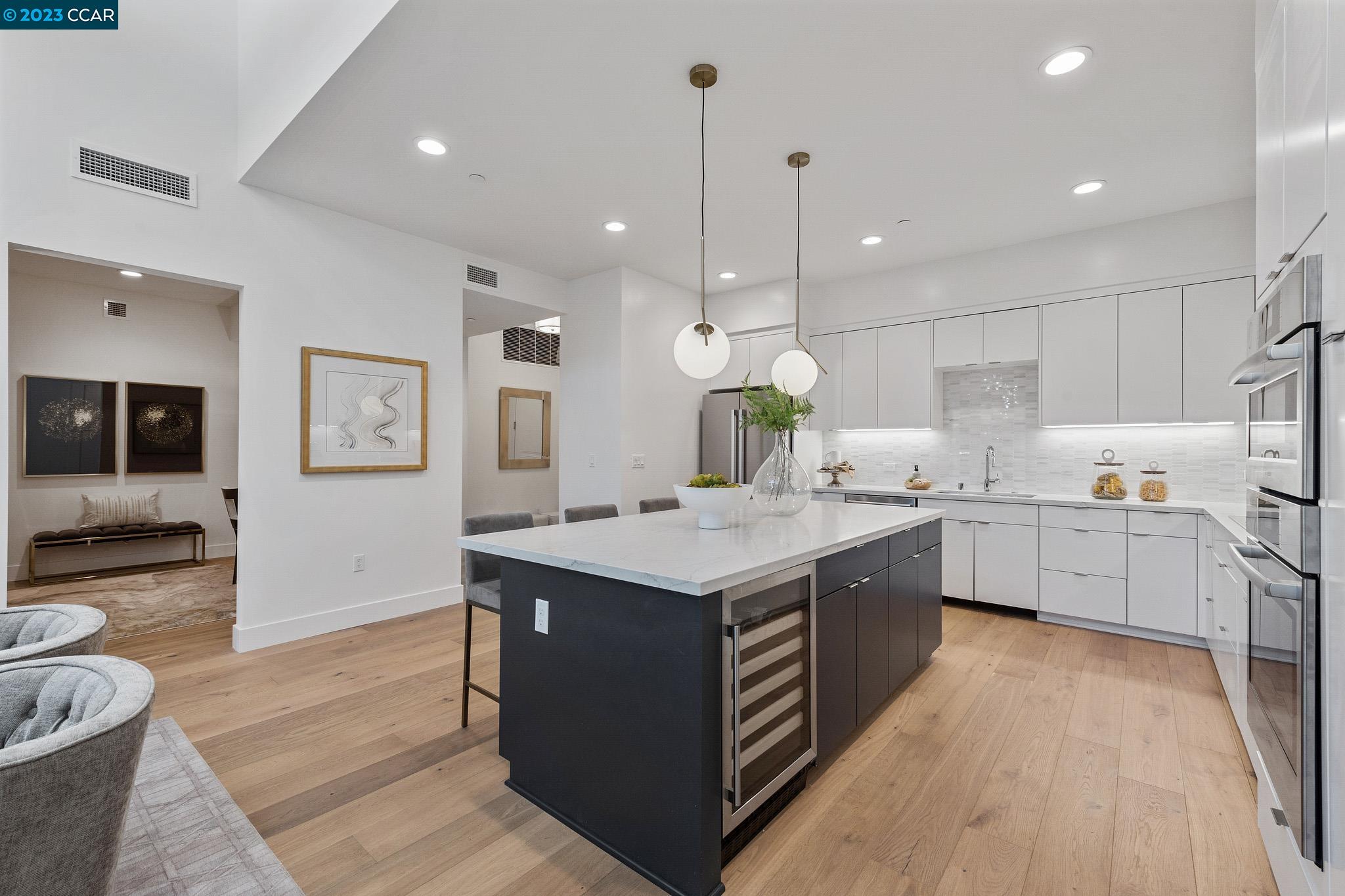 Details:
Lot Sq Feet:
0
Fireplaces:
0
HOA?
Yes
Bank Owned?
No
Status:
Sold
Remarks:
WELCOME TO 210 LAFAYETTE CIRCLE, THE EPITOME OF DOWNTOWN LIVING! Don't miss your chance to see this stunning newly constructed condominium building in the heart of Lafayette's downtown, tucked away just around the corner from Fiesta Square. The modern open-concept floorplan is designed to maximize space and light, while the designer finishes and stainless steel Thermador appliances provide a truly opulent experience. Featuring 2 bedrooms, 2 bathrooms a bonus Den/Office space, private balcony and truly single story living, unit 203 is perfect for anyone who wants the very best of quiet, city living. All images are of the building's model unit and are not an exact representation of unit listed. Please contact your Lenox Homes Sales Representatives for more information. Starting Sales Offices is open Friday-Sunday, from 10am-4pm. No Appointment Necessary.
There are currently no open houses for this property. Please contact
Taylor Ferris
to schedule an appointment.