<![CDATA[ var dwellicious_data = { "address": "7801 Bacon Road ", "city": "WHITTIER", "state": "CA", "zip": "90602", "zip4": "", "area": "", "subdivision": "", "county": "", "price": "1229000", "beds": "3", "baths": "1", "sqft": "1864", "lotsize": "20733", "yearbuilt": "1958-01-01", "proptype": "Residential", "mlsnum": "CRPW23024053", "active": true, "remarks": "This secluded Mar Vista Heights home is located on a beautiful tree lined residential neighborhood and is ideally situated in a highly desired area with walking distance to distinguished schools, parks, shopping and restaurants. As you drive down the long private driveway, there's plenty of safe parking and access to a spacious 2 car attached garage with plenty of new shelving for storage and a new water heater. Upon entering the double doors, there's an open concept floor plan with a 2 sided fireplace in the middle of the living room, family room and dining area with a wet bar that leads into the kitchen with built in appliances and granite counter tops. The home features an abundance of energy saving double pane windows allowing natural sunlight, along with recessed lighting throughout. Double sliding doors with retractable screens that lead to an open tranquil backyard with room for a pool, featuring a large covered patio for dining al fresco and entertaining. The private primary bedroom features hard wood flooring, his and hers closets and a lovely remodeled bathroom with tile floors and walk-in shower. Newly remodeled guest full bathroom with tasteful custom tile work. Guest bedrooms have large floor windows and plenty of closet space. Hallway is lined with plenty of storage", "photos": [ { "displayorder": 0, "url": "https://media.crmls.org/medias/7190b86f-86d8-4f33-aa1c-b1bcdc97cb0c.jpg", "caption": "" }, "displayorder": 1, "url": "https://media.crmls.org/medias/e7ddd0cb-45f5-4c27-a797-b58ec88aa1d5.jpg", "caption": "" }, "displayorder": 2, "url": "https://media.crmls.org/medias/1fb9bbe2-9e3f-4a6b-bfc2-db3ad14ea9a6.jpg", "caption": "" }, "displayorder": 3, "url": "https://media.crmls.org/medias/e99b2133-5e1f-4e79-9cbb-dd378bf0c70f.jpg", "caption": "" }, "displayorder": 4, "url": "https://media.crmls.org/medias/75a9ca40-1e8a-4346-898a-647c4162b303.jpg", "caption": "" }, "displayorder": 5, "url": "https://media.crmls.org/medias/42755933-3b3a-417e-ba6c-dc9ea5f10137.jpg", "caption": "" }, "displayorder": 6, "url": "https://media.crmls.org/medias/c97dc7bf-8acb-4666-895f-22ac7a8ed838.jpg", "caption": "" }, "displayorder": 7, "url": "https://media.crmls.org/medias/25904dc9-cfc4-4b33-8ce2-38833b779c13.jpg", "caption": "" }, "displayorder": 8, "url": "https://media.crmls.org/medias/0c0ee25d-3077-4052-8e51-32e1771ce8ca.jpg", "caption": "" }, "displayorder": 9, "url": "https://media.crmls.org/medias/c304d6e8-b52d-4596-b377-ca1a7f344b2f.jpg", "caption": "" }, "displayorder": 10, "url": "https://media.crmls.org/medias/5eb03f6b-6189-4a2f-835b-90784b86bc60.jpg", "caption": "" }, "displayorder": 11, "url": "https://media.crmls.org/medias/ec775746-c124-4fd8-94b7-44b2f2438569.jpg", "caption": "" }, "displayorder": 12, "url": "https://media.crmls.org/medias/f58c8741-7d7f-49ab-a93a-c736227576db.jpg", "caption": "" }, "displayorder": 13, "url": "https://media.crmls.org/medias/593d8d83-02c5-4b5c-8973-f4ffedc847fd.jpg", "caption": "" }, "displayorder": 14, "url": "https://media.crmls.org/medias/63eb013c-16aa-43f2-ae07-fffb4534085d.jpg", "caption": "" }, "displayorder": 15, "url": "https://media.crmls.org/medias/3416ceef-a4cb-4e05-8a59-2bd170a313c6.jpg", "caption": "" }, "displayorder": 16, "url": "https://media.crmls.org/medias/e3612eaa-6038-48a0-9e6e-94db5bdeccb5.jpg", "caption": "" }, "displayorder": 17, "url": "https://media.crmls.org/medias/52377334-c6b0-46d1-a92f-5394484b01c3.jpg", "caption": "" }, "displayorder": 18, "url": "https://media.crmls.org/medias/09a0b2d1-f50c-45d0-8c21-dab2985af1b8.jpg", "caption": "" }, "displayorder": 19, "url": "https://media.crmls.org/medias/2de260d3-6c10-4207-9549-5798fcd73528.jpg", "caption": "" }, "displayorder": 20, "url": "https://media.crmls.org/medias/781a927e-dbf7-448f-a139-2b44f1b4c80e.jpg", "caption": "" }, "displayorder": 21, "url": "https://media.crmls.org/medias/2864253d-4260-474f-9605-d4dcb9d1c478.jpg", "caption": "" }, "displayorder": 22, "url": "https://media.crmls.org/medias/38f2b927-e819-404e-b170-7b934b8d2b22.jpg", "caption": "" }, "displayorder": 23, "url": "https://media.crmls.org/medias/0baa5734-5a3e-4d11-bb75-aeb9a49b14ae.jpg", "caption": "" }, "displayorder": 24, "url": "https://media.crmls.org/medias/0d9a045f-ff4a-4e63-94fd-b7a05c952feb.jpg", "caption": "" }, "displayorder": 25, "url": "https://media.crmls.org/medias/88f13fcc-0ea1-4319-b43b-ab06fa14491e.jpg", "caption": "" }, "displayorder": 26, "url": "https://media.crmls.org/medias/f3c256b1-2f5c-4547-ad25-0b659c75be5d.jpg", "caption": "" }, "displayorder": 27, "url": "https://media.crmls.org/medias/b9671906-f251-483a-ab02-92c83b1b6484.jpg", "caption": "" }, "displayorder": 28, "url": "https://media.crmls.org/medias/c6b978d5-38b3-44b2-90bb-527c19348fb3.jpg", "caption": "" }, "displayorder": 29, "url": "https://media.crmls.org/medias/e0b94d40-337f-4908-8e4a-017e6bcf9497.jpg", "caption": "" }, "displayorder": 30, "url": "https://media.crmls.org/medias/61cfda8d-4ad7-45c7-94fd-136f950c1e0e.jpg", "caption": "" }, "displayorder": 31, "url": "https://media.crmls.org/medias/0a7acd13-b8fb-44c9-b85b-3afd0e55ca2b.jpg", "caption": "" }, "displayorder": 32, "url": "https://media.crmls.org/medias/b7f197b3-0c49-4512-bdb0-141914e9fa19.jpg", "caption": "" }, "displayorder": 33, "url": "https://media.crmls.org/medias/bfa03251-dfe7-4e09-9062-b93483a1636c.jpg", "caption": "" }, "displayorder": 34, "url": "https://media.crmls.org/medias/51e2e486-8727-4cf3-b71a-d31a8cb510b6.jpg", "caption": "" }, "displayorder": 35, "url": "https://media.crmls.org/medias/c92c782c-1ba7-47ca-a331-879ae643d422.jpg", "caption": "" }, "displayorder": 36, "url": "https://media.crmls.org/medias/bd98c498-4539-444e-a98b-5217eb2241e5.jpg", "caption": "" }, "displayorder": 37, "url": "https://media.crmls.org/medias/1aff5c1c-75cc-4e16-adb0-0b1c8ee545bf.jpg", "caption": "" }, "displayorder": 38, "url": "https://media.crmls.org/medias/f8fa730c-5f67-411c-9d36-dcfce1395370.jpg", "caption": "" }, "displayorder": 39, "url": "https://media.crmls.org/medias/708ecb16-8352-43da-a0d9-58285856da6b.jpg", "caption": "" }, "displayorder": 40, "url": "https://media.crmls.org/medias/a9a83f79-8093-4a52-973a-6fad81565ad8.jpg", "caption": "" }, "displayorder": 41, "url": "https://media.crmls.org/medias/7ffef36f-d647-421e-b210-fedbb4d47bfa.jpg", "caption": "" }, "displayorder": 42, "url": "https://media.crmls.org/medias/f59f6e15-3491-4ca6-b057-ce1d48eac38b.jpg", "caption": "" }, "displayorder": 43, "url": "https://media.crmls.org/medias/df5be966-9c9d-47bb-a5e2-215f077a58c6.jpg", "caption": "" }, "displayorder": 44, "url": "https://media.crmls.org/medias/162fbbf4-af96-4d63-ac30-d135711b4f36.jpg", "caption": "" }, "displayorder": 45, "url": "https://media.crmls.org/medias/7d43b6bd-4f0d-4eb8-a303-3cfbda7b9470.jpg", "caption": "" }, "displayorder": 46, "url": "https://media.crmls.org/medias/bbf61962-e7f5-40a1-a7f6-41f320ec5edd.jpg", "caption": "" }, "displayorder": 47, "url": "https://media.crmls.org/medias/661fd9c2-4a0b-4095-ac28-ea30c2a9eb4e.jpg", "caption": "" }, "displayorder": 48, "url": "https://media.crmls.org/medias/86fcfc97-09f7-4ea3-8b64-55e23b809ad9.jpg", "caption": "" } ], "agent": { "name": "Marti Jordan", "phone": "", "email": "homesbymartiJ@gmail.com" }, "broker": { "name": "Keller Williams Realty", "phone": "", "email": "" } }; ]]>
7801 Bacon Road
WHITTIER, CA 90602

Click here for map
Residential Home
$1,229,000
1,864 Sq Feet
3 Bedrooms
1 Bathroom
1 Partial Bath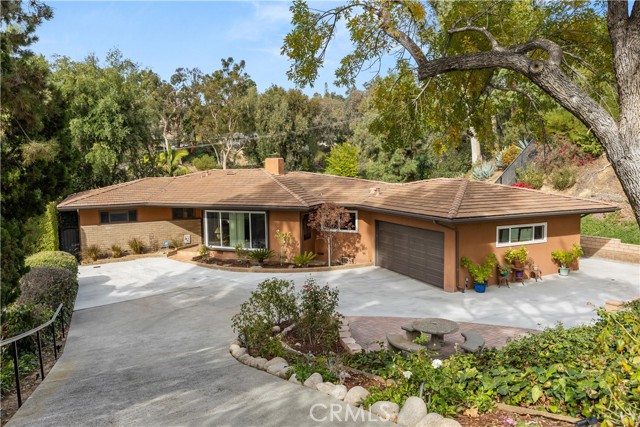 Listed by Marti Jordan of Keller Williams Realty
DRE# 01000627
Details:
Lot Sq Feet:
20,733
Fireplaces:
0
HOA?
No
Bank Owned?
No
Status:
Active
Remarks:
This secluded Mar Vista Heights home is located on a beautiful tree lined residential neighborhood and is ideally situated in a highly desired area with walking distance to distinguished schools, parks, shopping and restaurants. As you drive down the long private driveway, there's plenty of safe parking and access to a spacious 2 car attached garage with plenty of new shelving for storage and a new water heater. Upon entering the double doors, there's an open concept floor plan with a 2 sided fireplace in the middle of the living room, family room and dining area with a wet bar that leads into the kitchen with built in appliances and granite counter tops. The home features an abundance of energy saving double pane windows allowing natural sunlight, along with recessed lighting throughout. Double sliding doors with retractable screens that lead to an open tranquil backyard with room for a pool, featuring a large covered patio for dining al fresco and entertaining. The private primary bedroom features hard wood flooring, his and hers closets and a lovely remodeled bathroom with tile floors and walk-in shower. Newly remodeled guest full bathroom with tasteful custom tile work. Guest bedrooms have large floor windows and plenty of closet space. Hallway is lined with plenty of storage
There are currently no open houses for this property. Please contact
Marti Jordan
to schedule an appointment.