<![CDATA[ var dwellicious_data = { "address": "7701 Bonnie Street ", "city": "SAN BERNAR", "state": "CA", "zip": "92410", "zip4": "", "area": "", "subdivision": "", "county": "", "price": "445000", "beds": "3", "baths": "1", "sqft": "917", "lotsize": "7232", "yearbuilt": "1956-01-01", "proptype": "Residential", "mlsnum": "CRDW23033945", "active": false, "remarks": "Beautiful Remodeled Home. 3 Bedrooms, 1 bath home in a quiet neighborhood. It has NEW exterior paint, NEW interior texture, NEW insulation, NEW interior paint, NEW remodeled kitchen with NEW cabinets, NEW quartz counter tops, NEW microwave, NEW recessed lighting throughout the living room/kitchen/dinning area/and hallway. NEW interior/exterior/closet doors and moldings, NEW recessed lighting, NEW fans in all the bedrooms. Beautiful Mountain Views! Check out the 3D Virtual Tour.", "photos": [ { "displayorder": 0, "url": "https://media.crmls.org/medias/7ba48c9a-a4de-4de3-ae99-8d4d33a1d533.jpg", "caption": "" }, "displayorder": 1, "url": "https://media.crmls.org/medias/363b25a5-d969-4fa3-99f2-9f4e12fa9df9.jpg", "caption": "" }, "displayorder": 2, "url": "https://media.crmls.org/medias/2437083d-fd15-419f-a565-c8c82953e7ca.jpg", "caption": "" }, "displayorder": 3, "url": "https://media.crmls.org/medias/fb19ba8b-e724-49fd-8ba3-28c6a658e95d.jpg", "caption": "" }, "displayorder": 4, "url": "https://media.crmls.org/medias/133c3e30-18c7-4762-a493-3ddbddf97f4e.jpg", "caption": "" }, "displayorder": 5, "url": "https://media.crmls.org/medias/a0ec597e-63d8-4bc3-a61a-8fd827398f90.jpg", "caption": "" }, "displayorder": 6, "url": "https://media.crmls.org/medias/a92ccf93-3770-4769-9283-63cc474998b5.jpg", "caption": "" }, "displayorder": 7, "url": "https://media.crmls.org/medias/3a69415c-4a47-4dad-bfe5-18cc4863469b.jpg", "caption": "" }, "displayorder": 8, "url": "https://media.crmls.org/medias/7541cc33-8f33-4c0e-b9b5-ca7d68a52c36.jpg", "caption": "" }, "displayorder": 9, "url": "https://media.crmls.org/medias/b361bd3b-b3b0-4d96-b8af-0e7fb2b5c06c.jpg", "caption": "" }, "displayorder": 10, "url": "https://media.crmls.org/medias/48f8e532-a57e-4476-8aef-00497c1d9a1f.jpg", "caption": "" }, "displayorder": 11, "url": "https://media.crmls.org/medias/40596703-3adf-46dc-9f71-f15e917de706.jpg", "caption": "" } ], "agent": { "name": "Celina Barillas", "phone": "", "email": "barillas76@aol.com" }, "broker": { "name": "Century 21 A Better Service", "phone": "", "email": "" } }; ]]>
7701 Bonnie Street
SAN BERNAR, CA 92410

Click here for map
Residential Home
$445,000
917 Sq Feet
3 Bedrooms
1 Bathroom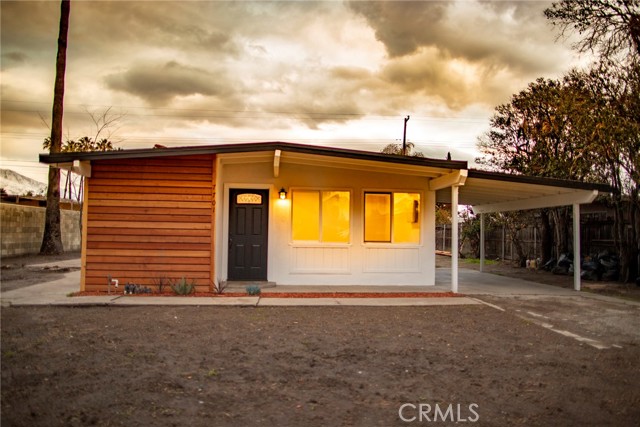 Details:
Lot Sq Feet:
7,232
Fireplaces:
0
HOA?
No
Bank Owned?
No
Status:
Pending
Remarks:
Beautiful Remodeled Home. 3 Bedrooms, 1 bath home in a quiet neighborhood. It has NEW exterior paint, NEW interior texture, NEW insulation, NEW interior paint, NEW remodeled kitchen with NEW cabinets, NEW quartz counter tops, NEW microwave, NEW recessed lighting throughout the living room/kitchen/dinning area/and hallway. NEW interior/exterior/closet doors and moldings, NEW recessed lighting, NEW fans in all the bedrooms. Beautiful Mountain Views! Check out the 3D Virtual Tour.
There are currently no open houses for this property. Please contact
Celina Barillas
to schedule an appointment.