<![CDATA[ var dwellicious_data = { "address": "17337 Tramonto Drive #211", "city": "PACIFIC PA", "state": "CA", "zip": "90272", "zip4": "", "area": "", "subdivision": "", "county": "", "price": "1495000", "beds": "2", "baths": "1", "sqft": "1813", "lotsize": "73239", "yearbuilt": "1965-01-01", "proptype": "Residential", "mlsnum": "CL23249497", "active": false, "remarks": "This is the unit you've been waiting for! Over 1,800 sq ft on one level with fabulous ocean views. Whether you are enjoying the spacious covered patio, lying in bed in the primary suite or entertaining guests in the living room, you will soak-up the dramatic ocean and coastline views. The floorplan offers a large eat-in kitchen, dining room that holds a table for 10 and a beautiful living room with built-in shelving, fireplace and bar area. A generous primary suite with wall-to-wall closets and sliders opening to the patio/views. A secondary bedroom with large bath accessed through the hall completes the unit. The mid-century building features a large pool (heated part of the year), rec room, gym and on-site caretaker Mon-Fri and storage closet for each unit. Recent improvements have included balcony railing replacements, resurfacing of the common area flooring, exterior building paint and lobbies redesigned and updated. Earthquake insurance, water and basic cable/internet are included in HOA dues. Ask agent about potential for 2nd parking space. See Offer Guidelines attached in DOCS.", "photos": [ { "displayorder": 0, "url": "https://media.crmls.org/mediaz/463f9ea0-4221-4cd2-85c5-41b5aa412d8b.jpg", "caption": "" }, "displayorder": 1, "url": "https://media.crmls.org/mediaz/722dff6c-f39f-4237-9019-8383331cd06b.jpg", "caption": "" }, "displayorder": 2, "url": "https://media.crmls.org/mediaz/3e00f114-7d1a-4e0a-827a-e6f0062f8552.jpg", "caption": "" }, "displayorder": 3, "url": "https://media.crmls.org/mediaz/8393dbe8-274b-4fe7-aace-052eb73cf90e.jpg", "caption": "" }, "displayorder": 4, "url": "https://media.crmls.org/mediaz/2bd67315-826f-436c-ad9e-81d35992287d.jpg", "caption": "" }, "displayorder": 5, "url": "https://media.crmls.org/mediaz/caeb7bbd-0036-471b-9e37-2addc984c7a3.jpg", "caption": "" }, "displayorder": 6, "url": "https://media.crmls.org/mediaz/9c1b27d7-6f66-413c-a87f-68b5d6173bcb.jpg", "caption": "" }, "displayorder": 7, "url": "https://media.crmls.org/mediaz/bba92102-d14e-4e01-8cc6-f418d495ee13.jpg", "caption": "" }, "displayorder": 8, "url": "https://media.crmls.org/mediaz/c093446a-8eba-44b3-881a-2461fc7c01bb.jpg", "caption": "" }, "displayorder": 9, "url": "https://media.crmls.org/mediaz/a2215cf3-2878-47e0-9d8f-840807f0eb3d.jpg", "caption": "" }, "displayorder": 10, "url": "https://media.crmls.org/mediaz/e4635c92-e928-4516-bfd2-b15c16e289ec.jpg", "caption": "" }, "displayorder": 11, "url": "https://media.crmls.org/mediaz/09b3477f-459f-4fa1-9ccb-c356842917f6.jpg", "caption": "" }, "displayorder": 12, "url": "https://media.crmls.org/mediaz/15b22162-1f7f-4f44-82f5-ebfd4ccbe451.jpg", "caption": "" }, "displayorder": 13, "url": "https://media.crmls.org/mediaz/fbb9498a-e4a5-4fb4-ab6e-e285a37eea12.jpg", "caption": "" }, "displayorder": 14, "url": "https://media.crmls.org/mediaz/09f9719b-e6aa-4924-9811-819b96a7fb2e.jpg", "caption": "" }, "displayorder": 15, "url": "https://media.crmls.org/mediaz/dcb9129c-abbf-451f-869a-90199fcf3d05.jpg", "caption": "" }, "displayorder": 16, "url": "https://media.crmls.org/mediaz/bde232ba-19fb-4c56-8951-0ac45782dd47.jpg", "caption": "" }, "displayorder": 17, "url": "https://media.crmls.org/mediaz/706e701f-0f59-4c60-9dae-b46ce6d03c3c.jpg", "caption": "" }, "displayorder": 18, "url": "https://media.crmls.org/mediaz/4427b66b-2a0b-462e-a35a-12722da6ab89.jpg", "caption": "" }, "displayorder": 19, "url": "https://media.crmls.org/mediaz/7b83bde9-411d-4370-96b5-988be99ecd18.jpg", "caption": "" }, "displayorder": 20, "url": "https://media.crmls.org/mediaz/ea7bb985-651b-4f04-abc4-b53653b65ced.jpg", "caption": "" }, "displayorder": 21, "url": "https://media.crmls.org/mediaz/46a1f950-cd88-4e48-9080-60e75de6f001.jpg", "caption": "" }, "displayorder": 22, "url": "https://media.crmls.org/mediaz/a6ad564b-b17a-407e-9218-884092f7a270.jpg", "caption": "" }, "displayorder": 23, "url": "https://media.crmls.org/mediaz/2ed53391-80f4-4a46-a3f9-15d349076885.jpg", "caption": "" }, "displayorder": 24, "url": "https://media.crmls.org/mediaz/f4a7093c-04af-4e9c-9f6f-c3252d84bc35.jpg", "caption": "" }, "displayorder": 25, "url": "https://media.crmls.org/mediaz/0dc6f166-aaf6-4fa6-b618-98a5fc64cba4.jpg", "caption": "" }, "displayorder": 26, "url": "https://media.crmls.org/mediaz/1b408d9e-93f6-4aab-b4b1-e805c5b85824.jpg", "caption": "" }, "displayorder": 27, "url": "https://media.crmls.org/mediaz/1bfdf79e-038f-4317-8c56-f903a4cd170d.jpg", "caption": "" }, "displayorder": 28, "url": "https://media.crmls.org/mediaz/37247f7e-cadb-4c25-b49d-f1680bd64412.jpg", "caption": "" }, "displayorder": 29, "url": "https://media.crmls.org/mediaz/35087ce2-c116-4b88-bd85-034f4e0051c1.jpg", "caption": "" } ], "agent": { "name": "Michael Edlen", "phone": "310-600-7422", "email": "michaeledlen@gmail.com" }, "broker": { "name": "Coldwell Banker Realty", "phone": "", "email": "" } }; ]]>
17337 Tramonto Drive #211
PACIFIC PA, CA 90272

Click here for map
Condo
$1,495,000
1,813 Sq Feet
2 Bedrooms
1 Bathroom
1 Partial Bath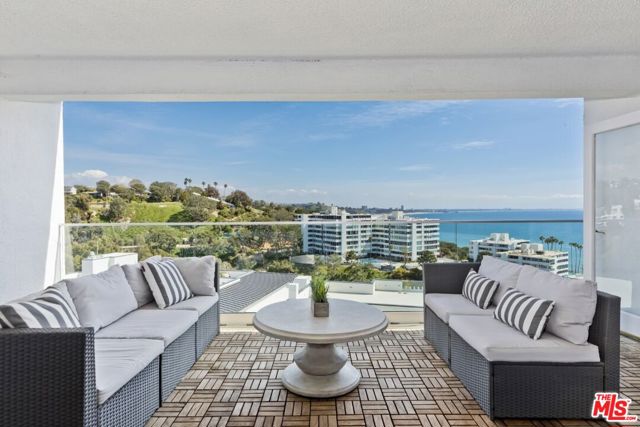 Details:
Lot Sq Feet:
73,239
Fireplaces:
0
HOA?
Yes
Bank Owned?
No
Status:
Sold
Remarks:
This is the unit you've been waiting for! Over 1,800 sq ft on one level with fabulous ocean views. Whether you are enjoying the spacious covered patio, lying in bed in the primary suite or entertaining guests in the living room, you will soak-up the dramatic ocean and coastline views. The floorplan offers a large eat-in kitchen, dining room that holds a table for 10 and a beautiful living room with built-in shelving, fireplace and bar area. A generous primary suite with wall-to-wall closets and sliders opening to the patio/views. A secondary bedroom with large bath accessed through the hall completes the unit. The mid-century building features a large pool (heated part of the year), rec room, gym and on-site caretaker Mon-Fri and storage closet for each unit. Recent improvements have included balcony railing replacements, resurfacing of the common area flooring, exterior building paint and lobbies redesigned and updated. Earthquake insurance, water and basic cable/internet are included in HOA dues. Ask agent about potential for 2nd parking space. See Offer Guidelines attached in DOCS.
There are currently no open houses for this property. Please contact
Michael Edlen
to schedule an appointment.