<![CDATA[ var dwellicious_data = { "address": "20632 Vermont Avenue #21", "city": "TORRANCE", "state": "CA", "zip": "90502", "zip4": "", "area": "", "subdivision": "", "county": "", "price": "350000", "beds": "1", "baths": "1", "sqft": "656", "lotsize": "287856", "yearbuilt": "1978-01-01", "proptype": "Residential", "mlsnum": "CRIN23041207", "active": false, "remarks": "Best price for this remarkable 1bedroom 1bathroom condo end unit (2nd level) in Ponderosa Pines gated community. Living room with sliding glass door leads to the covered spacious balcony with storage room. Well maintained unit. 1st time in the resale market, current owner is the first owner. This unit has 2 assigned parking spaces (carport). This location gives you the privacy you need for a more relax environment and with convenient access to the freeways and shopping places!", "photos": [ { "displayorder": 0, "url": "https://media.crmls.org/medias/ba0df370-376b-40ce-9b32-0f263840acfe.jpg", "caption": "" }, "displayorder": 1, "url": "https://media.crmls.org/medias/bb61777e-262b-41ac-96c2-92e1de1cfa64.jpg", "caption": "" }, "displayorder": 2, "url": "https://media.crmls.org/medias/c6922967-d809-43c6-96fd-d6d3741f3df1.jpg", "caption": "" }, "displayorder": 3, "url": "https://media.crmls.org/medias/d9a058eb-bf68-46a8-bcc9-9c7a590eb7aa.jpg", "caption": "" }, "displayorder": 4, "url": "https://media.crmls.org/medias/b6433086-7866-4194-99e0-2c3edc418afc.jpg", "caption": "" }, "displayorder": 5, "url": "https://media.crmls.org/medias/2ef194a0-ab16-476a-b4ae-7076cbf3fe8e.jpg", "caption": "" }, "displayorder": 6, "url": "https://media.crmls.org/medias/e9cb219a-9805-4720-9a8b-9c4b0d6d9bc8.jpg", "caption": "" }, "displayorder": 7, "url": "https://media.crmls.org/medias/d9ba2ae3-766a-4892-bf1c-040646b5dfdd.jpg", "caption": "" }, "displayorder": 8, "url": "https://media.crmls.org/medias/a71480d1-dd5f-4c21-86b9-ec7c1d089c3f.jpg", "caption": "" }, "displayorder": 9, "url": "https://media.crmls.org/medias/57a7ccac-4177-4a6c-9aa8-dd91c7dcba49.jpg", "caption": "" }, "displayorder": 10, "url": "https://media.crmls.org/medias/ef435d1d-7f0b-48ec-8d2a-91438c0dacf2.jpg", "caption": "" }, "displayorder": 11, "url": "https://media.crmls.org/medias/b77bd8c3-a01a-424f-9d6f-03b559bf3b8e.jpg", "caption": "" }, "displayorder": 12, "url": "https://media.crmls.org/medias/d0d4632d-80be-43e4-b7b5-71eeb5d3623d.jpg", "caption": "" }, "displayorder": 13, "url": "https://media.crmls.org/medias/533f69d8-e938-4480-94cb-564bf3be1613.jpg", "caption": "" }, "displayorder": 14, "url": "https://media.crmls.org/medias/79567acc-2d25-4bf7-94a5-9c68c9e4e56f.jpg", "caption": "" }, "displayorder": 15, "url": "https://media.crmls.org/medias/90b484d9-6ddc-43df-a13b-3054214f67fe.jpg", "caption": "" }, "displayorder": 16, "url": "https://media.crmls.org/medias/0c34467b-4c1d-4b63-bdf9-c7bc9652c9fe.jpg", "caption": "" }, "displayorder": 17, "url": "https://media.crmls.org/medias/3737904f-b490-4fb1-bd32-2efba2476ff4.jpg", "caption": "" }, "displayorder": 18, "url": "https://media.crmls.org/medias/0cea3908-4a06-48f2-b0b3-36776251d21b.jpg", "caption": "" }, "displayorder": 19, "url": "https://media.crmls.org/medias/62d52370-2f11-4992-a53c-89cca0dda704.jpg", "caption": "" }, "displayorder": 20, "url": "https://media.crmls.org/medias/a1202a89-c854-4f30-a11f-4fe3f5223e14.jpg", "caption": "" }, "displayorder": 21, "url": "https://media.crmls.org/medias/e621b026-452e-4c4b-9260-f1cf04cc0466.jpg", "caption": "" }, "displayorder": 22, "url": "https://media.crmls.org/medias/a9d385bd-8269-4311-9d68-440fe10c506f.jpg", "caption": "" }, "displayorder": 23, "url": "https://media.crmls.org/medias/4d77550d-273b-437b-9dd4-bf369218cd30.jpg", "caption": "" }, "displayorder": 24, "url": "https://media.crmls.org/medias/8dc87115-965d-4e0d-9776-9fcb50cd9027.jpg", "caption": "" }, "displayorder": 25, "url": "https://media.crmls.org/medias/7ff7e742-f266-4ae8-958f-fcc0605d8d21.jpg", "caption": "" }, "displayorder": 26, "url": "https://media.crmls.org/medias/66bfa8f2-c687-4a77-ac34-2abac01a2fc2.jpg", "caption": "" }, "displayorder": 27, "url": "https://media.crmls.org/medias/a88338ed-10d7-4be1-a26d-e4b88dd5ad4f.jpg", "caption": "" } ], "agent": { "name": "Bernadette Advincula", "phone": "310-967-9329", "email": "Bernadette_RealEstate@yahoo.com" }, "broker": { "name": "Keller Williams Southbay", "phone": "", "email": "" } }; ]]>
20632 Vermont Avenue #21
TORRANCE, CA 90502

Click here for map
Condo
$350,000
656 Sq Feet
1 Bedroom
1 Bathroom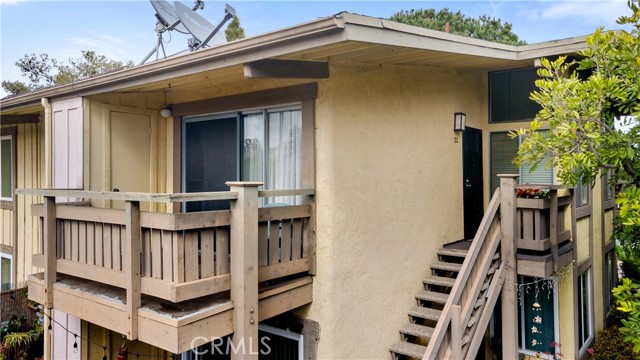 Details:
Lot Sq Feet:
287,856
Fireplaces:
0
HOA?
Yes
Bank Owned?
No
Status:
Pending
Remarks:
Best price for this remarkable 1bedroom 1bathroom condo end unit (2nd level) in Ponderosa Pines gated community. Living room with sliding glass door leads to the covered spacious balcony with storage room. Well maintained unit. 1st time in the resale market, current owner is the first owner. This unit has 2 assigned parking spaces (carport). This location gives you the privacy you need for a more relax environment and with convenient access to the freeways and shopping places!
There are currently no open houses for this property. Please contact
Bernadette Advincula
to schedule an appointment.