<![CDATA[ var dwellicious_data = { "address": "15002 Manzanares Road ", "city": "LA MIRADA", "state": "CA", "zip": "90638", "zip4": "", "area": "", "subdivision": "", "county": "", "price": "890000", "beds": "3", "baths": "2", "sqft": "1456", "lotsize": "9851", "yearbuilt": "1955-01-01", "proptype": "Residential", "mlsnum": "CL23250473", "active": false, "remarks": "Welcome to your new home at 15002 Manzanares Rd in the heart of La Mirada! This beautifully designed single-story single family home is the perfect blend of comfort, convenience, and style. This craftman style home features three bedrooms and two bathrooms and sits on a large 9851 + square foot lot. The kitchen connects through to the dining area and living room which are anchored by a pretty fireplace with a detailed mantle and surround. The property located near school, park, shopping centers etc...also in a cul-de-sac. There are also many fruit trees in this house..", "photos": [ { "displayorder": 0, "url": "https://media.crmls.org/mediaz/1bbbeb67-4d40-49bb-8321-58f8baa9a9f6.jpg", "caption": "" }, "displayorder": 1, "url": "https://media.crmls.org/mediaz/525afd9a-e1b1-4b66-9b67-f400582e7994.jpg", "caption": "" }, "displayorder": 2, "url": "https://media.crmls.org/mediaz/cc373d9d-8dcc-4c19-b959-17f90aaad235.jpg", "caption": "" }, "displayorder": 3, "url": "https://media.crmls.org/mediaz/c1b9408e-415c-439e-89cb-8d4ba75e9e5a.jpg", "caption": "" }, "displayorder": 4, "url": "https://media.crmls.org/mediaz/ad572c7c-4340-4772-a1d3-0afbc91d725e.jpg", "caption": "" }, "displayorder": 5, "url": "https://media.crmls.org/mediaz/cd1f276e-061a-40fc-9bcf-292025fd0aff.jpg", "caption": "" }, "displayorder": 6, "url": "https://media.crmls.org/mediaz/643964c2-e70c-464f-8e49-f1df47f2ac26.jpg", "caption": "" }, "displayorder": 7, "url": "https://media.crmls.org/mediaz/d9e9615e-1c08-4e3f-8832-bbbab8e76b4c.jpg", "caption": "" }, "displayorder": 8, "url": "https://media.crmls.org/mediaz/ad4402ba-bb9d-454a-9885-39ab2992605a.jpg", "caption": "" }, "displayorder": 9, "url": "https://media.crmls.org/mediaz/aab7e812-4d57-4f85-8c96-c1a645294fb9.jpg", "caption": "" }, "displayorder": 10, "url": "https://media.crmls.org/mediaz/e18531a5-20da-4867-8bb1-cbef69eaffdf.jpg", "caption": "" }, "displayorder": 11, "url": "https://media.crmls.org/mediaz/e43de3f7-3f5a-46c6-b655-91d7178601fe.jpg", "caption": "" }, "displayorder": 12, "url": "https://media.crmls.org/mediaz/20067c09-06a7-4ea4-a472-3d730398ced9.jpg", "caption": "" }, "displayorder": 13, "url": "https://media.crmls.org/mediaz/d631b911-1239-4bea-a319-30dace2b6544.jpg", "caption": "" }, "displayorder": 14, "url": "https://media.crmls.org/mediaz/7528bde1-6cd0-4dfe-a98b-4e8f452b69d0.jpg", "caption": "" }, "displayorder": 15, "url": "https://media.crmls.org/mediaz/f8e49f1a-5c1c-4d08-a506-9b0e22f19ce1.jpg", "caption": "" }, "displayorder": 16, "url": "https://media.crmls.org/mediaz/76818858-f7a3-4335-9982-1fc8924c9210.jpg", "caption": "" }, "displayorder": 17, "url": "https://media.crmls.org/mediaz/18e21c15-8bc4-4b50-87e5-caf5507aa4c1.jpg", "caption": "" }, "displayorder": 18, "url": "https://media.crmls.org/mediaz/a58c44f4-0eb9-4a60-985e-13a50ecd2f91.jpg", "caption": "" }, "displayorder": 19, "url": "https://media.crmls.org/mediaz/37f9e1ae-4f4d-4ddd-8d5d-08d450135a24.jpg", "caption": "" }, "displayorder": 20, "url": "https://media.crmls.org/mediaz/89ea1725-9a48-42e0-b13e-ee92fc63c5aa.jpg", "caption": "" } ], "agent": { "name": "Tony Kyu W Han", "phone": "213-216-5553", "email": "tonykhan1972@hotmail.com" }, "broker": { "name": "HK Mega Real Estate & Investment", "phone": "", "email": "" } }; ]]>
15002 Manzanares Road
LA MIRADA, CA 90638

Click here for map
Residential Home
$890,000
1,456 Sq Feet
3 Bedrooms
2 Bathrooms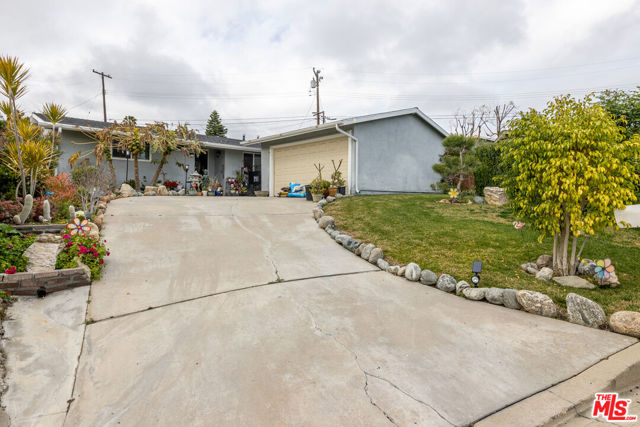 Listed by Tony Kyu W Han of HK Mega Real Estate & Investment
DRE# 01426050
Details:
Lot Sq Feet:
9,851
Fireplaces:
0
HOA?
No
Bank Owned?
No
Status:
Withdrawn
Remarks:
Welcome to your new home at 15002 Manzanares Rd in the heart of La Mirada! This beautifully designed single-story single family home is the perfect blend of comfort, convenience, and style. This craftman style home features three bedrooms and two bathrooms and sits on a large 9851 + square foot lot. The kitchen connects through to the dining area and living room which are anchored by a pretty fireplace with a detailed mantle and surround. The property located near school, park, shopping centers etc...also in a cul-de-sac. There are also many fruit trees in this house..
There are currently no open houses for this property. Please contact
Tony Kyu W Han
to schedule an appointment.