<![CDATA[ var dwellicious_data = { "address": "872 Arlington Avenue ", "city": "BERKELEY", "state": "CA", "zip": "94707", "zip4": "", "area": "", "subdivision": "", "county": "", "price": "2000000", "beds": "4", "baths": "2", "sqft": "2433", "lotsize": "5656", "yearbuilt": "1920-01-01", "proptype": "Residential", "mlsnum": "41022142", "active": false, "remarks": "Gorgeous 1920 Julia Morgan in Berkeley's Thousand Oaks Neighborhood is on the market for the first time in 45 years! Wonderful details include leaded glass, specifically designed moldings & rooms with windows on 3 sides. Fresh interior paint, shining floors, & updated kitchen. Two stories, 4 bedrooms, 2-1/2 baths plus basement space w/storage, a bonus room & wine cellar shelving; large detached garage. Mature plantings & trees in a large paved courtyard lead to the front veranda & main entry opening to original wood trim & elegant staircase. Main flr: living room w/fireplace; updtd kitchen, b'fast room w/leaded glass windows, half bath, & a spacious dining room opening to a generous tree shaded deck.Top level: All bdrms, two full bathrooms, and an office/workspace room converted from the original sleeping porch. Easy access to Solano Ave restaurants, shops & cafes; Indian Rock Park for sunsets! Recently done: dual paned windows throughout (2017); exterior painting (2021), furnace (2020), water heater (2022); copper piping (2015).. and so much more. Neither agents nor sellers have verified sq ft, room counts, & public/other records and Buyer to verify. OPEN SUNDAY: 3/26 & 4/2: 2:00 pm - 4:30 pm", "photos": [ { "displayorder": 0, "url": "//cdnparap30.paragonrels.com/ParagonImages/Property/P3/MAXEBRDI/41022142/0/0/0/e63ee2cb457608f3a6bed027625b6a6b/128/3455969dba9775cda80a2cc65af8b3ec/41022142.JPG", "caption": "" }, "displayorder": 1, "url": "//cdnparap30.paragonrels.com/ParagonImages/Property/P3/MAXEBRDI/41022142/1/0/0/9734c79ee237ebfa182f3734b22a2d61/128/3455969dba9775cda80a2cc65af8b3ec/41022142-1.JPG", "caption": "" }, "displayorder": 2, "url": "//cdnparap30.paragonrels.com/ParagonImages/Property/P3/MAXEBRDI/41022142/2/0/0/1a13e86e0f07ccb636392496b20e592c/128/3455969dba9775cda80a2cc65af8b3ec/41022142-2.JPG", "caption": "" }, "displayorder": 3, "url": "//cdnparap30.paragonrels.com/ParagonImages/Property/P3/MAXEBRDI/41022142/3/0/0/5f02e420a8b12fa6e9f29d9a0545ab2d/128/3455969dba9775cda80a2cc65af8b3ec/41022142-3.JPG", "caption": "" }, "displayorder": 4, "url": "//cdnparap30.paragonrels.com/ParagonImages/Property/P3/MAXEBRDI/41022142/4/0/0/6e80ecd7205072865784547dedf952e6/128/3455969dba9775cda80a2cc65af8b3ec/41022142-4.JPG", "caption": "" }, "displayorder": 5, "url": "//cdnparap30.paragonrels.com/ParagonImages/Property/P3/MAXEBRDI/41022142/5/0/0/2a40cf076fee87538b298d74ad016085/128/3455969dba9775cda80a2cc65af8b3ec/41022142-5.JPG", "caption": "" }, "displayorder": 6, "url": "//cdnparap30.paragonrels.com/ParagonImages/Property/P3/MAXEBRDI/41022142/6/0/0/a14c3a096a4b0eb2800fbfe489475efe/128/3455969dba9775cda80a2cc65af8b3ec/41022142-6.JPG", "caption": "" }, "displayorder": 7, "url": "//cdnparap30.paragonrels.com/ParagonImages/Property/P3/MAXEBRDI/41022142/7/0/0/01c640af2115f84a9fccaef6ba596859/128/3455969dba9775cda80a2cc65af8b3ec/41022142-7.JPG", "caption": "" }, "displayorder": 8, "url": "//cdnparap30.paragonrels.com/ParagonImages/Property/P3/MAXEBRDI/41022142/8/0/0/80ddd7d5976f04232ae32f40cf586506/128/3455969dba9775cda80a2cc65af8b3ec/41022142-8.JPG", "caption": "" }, "displayorder": 9, "url": "//cdnparap30.paragonrels.com/ParagonImages/Property/P3/MAXEBRDI/41022142/9/0/0/d281289e6118c2f36417fdb31c2e39bd/128/3455969dba9775cda80a2cc65af8b3ec/41022142-9.JPG", "caption": "" }, "displayorder": 10, "url": "//cdnparap30.paragonrels.com/ParagonImages/Property/P3/MAXEBRDI/41022142/10/0/0/87549fb40f31c02dfae8a8a045b2a381/128/3455969dba9775cda80a2cc65af8b3ec/41022142-10.JPG", "caption": "" }, "displayorder": 11, "url": "//cdnparap30.paragonrels.com/ParagonImages/Property/P3/MAXEBRDI/41022142/11/0/0/6eababef2802d6ac6cd1f3c72dbf6833/128/3455969dba9775cda80a2cc65af8b3ec/41022142-11.JPG", "caption": "" }, "displayorder": 12, "url": "//cdnparap30.paragonrels.com/ParagonImages/Property/P3/MAXEBRDI/41022142/12/0/0/c0f9518df633e37ba5fb260569ad8f4f/128/3455969dba9775cda80a2cc65af8b3ec/41022142-12.JPG", "caption": "" }, "displayorder": 13, "url": "//cdnparap30.paragonrels.com/ParagonImages/Property/P3/MAXEBRDI/41022142/13/0/0/7c281e4757e60123d25b7a471da46ad6/128/3455969dba9775cda80a2cc65af8b3ec/41022142-13.JPG", "caption": "" }, "displayorder": 14, "url": "//cdnparap30.paragonrels.com/ParagonImages/Property/P3/MAXEBRDI/41022142/14/0/0/979bd4a0916cd56d68ee28bda91456d7/128/3455969dba9775cda80a2cc65af8b3ec/41022142-14.JPG", "caption": "" }, "displayorder": 15, "url": "//cdnparap30.paragonrels.com/ParagonImages/Property/P3/MAXEBRDI/41022142/15/0/0/65ebcfdfe09de648fd88c26cdc330335/128/3455969dba9775cda80a2cc65af8b3ec/41022142-15.JPG", "caption": "" }, "displayorder": 16, "url": "//cdnparap30.paragonrels.com/ParagonImages/Property/P3/MAXEBRDI/41022142/16/0/0/4f0c4b065240e25ca177a5fb7d0b0992/128/3455969dba9775cda80a2cc65af8b3ec/41022142-16.JPG", "caption": "" }, "displayorder": 17, "url": "//cdnparap30.paragonrels.com/ParagonImages/Property/P3/MAXEBRDI/41022142/17/0/0/dd5d7a1ffafc2ed84b85cec05886181c/128/3455969dba9775cda80a2cc65af8b3ec/41022142-17.JPG", "caption": "" }, "displayorder": 18, "url": "//cdnparap30.paragonrels.com/ParagonImages/Property/P3/MAXEBRDI/41022142/18/0/0/6d6c9a2d963b8f7cc95a9542896cb445/128/3455969dba9775cda80a2cc65af8b3ec/41022142-18.JPG", "caption": "" }, "displayorder": 19, "url": "//cdnparap30.paragonrels.com/ParagonImages/Property/P3/MAXEBRDI/41022142/19/0/0/7f22701335a78aa616fb44359f758a90/128/3455969dba9775cda80a2cc65af8b3ec/41022142-19.JPG", "caption": "" }, "displayorder": 20, "url": "//cdnparap30.paragonrels.com/ParagonImages/Property/P3/MAXEBRDI/41022142/20/0/0/6341e29c3f2b053495060a5648ee4d39/128/3455969dba9775cda80a2cc65af8b3ec/41022142-20.JPG", "caption": "" }, "displayorder": 21, "url": "//cdnparap30.paragonrels.com/ParagonImages/Property/P3/MAXEBRDI/41022142/21/0/0/91bac0fb32b014ee166c66f79b503d6c/128/3455969dba9775cda80a2cc65af8b3ec/41022142-21.JPG", "caption": "" }, "displayorder": 22, "url": "//cdnparap30.paragonrels.com/ParagonImages/Property/P3/MAXEBRDI/41022142/22/0/0/6b427798a4a7a1bb12f10a51fcb9b279/128/3455969dba9775cda80a2cc65af8b3ec/41022142-22.JPG", "caption": "" }, "displayorder": 23, "url": "//cdnparap30.paragonrels.com/ParagonImages/Property/P3/MAXEBRDI/41022142/23/0/0/354d3a3975625268509912277a91348d/128/3455969dba9775cda80a2cc65af8b3ec/41022142-23.JPG", "caption": "" }, "displayorder": 24, "url": "//cdnparap30.paragonrels.com/ParagonImages/Property/P3/MAXEBRDI/41022142/24/0/0/2b688260096c94adeeb9e6c50be20909/128/3455969dba9775cda80a2cc65af8b3ec/41022142-24.JPG", "caption": "" }, "displayorder": 25, "url": "//cdnparap30.paragonrels.com/ParagonImages/Property/P3/MAXEBRDI/41022142/25/0/0/416f118e678433ea602b41dddd60be41/128/3455969dba9775cda80a2cc65af8b3ec/41022142-25.JPG", "caption": "" }, "displayorder": 26, "url": "//cdnparap30.paragonrels.com/ParagonImages/Property/P3/MAXEBRDI/41022142/26/0/0/0c8d0a70f9f25c5daf3bc46169484279/128/3455969dba9775cda80a2cc65af8b3ec/41022142-26.JPG", "caption": "" }, "displayorder": 27, "url": "//cdnparap30.paragonrels.com/ParagonImages/Property/P3/MAXEBRDI/41022142/27/0/0/11249017f2b2df18ea628f4888d1350d/128/3455969dba9775cda80a2cc65af8b3ec/41022142-27.JPG", "caption": "" }, "displayorder": 28, "url": "//cdnparap30.paragonrels.com/ParagonImages/Property/P3/MAXEBRDI/41022142/28/0/0/784f8af8c931df542aa967102d202785/128/3455969dba9775cda80a2cc65af8b3ec/41022142-28.JPG", "caption": "" }, "displayorder": 29, "url": "//cdnparap30.paragonrels.com/ParagonImages/Property/P3/MAXEBRDI/41022142/29/0/0/32f47db502ffcb6bf19bad7ab627d12d/128/3455969dba9775cda80a2cc65af8b3ec/41022142-29.JPG", "caption": "" }, "displayorder": 30, "url": "//cdnparap30.paragonrels.com/ParagonImages/Property/P3/MAXEBRDI/41022142/30/0/0/aafbb5b74e1418fd8da69b3623cdb8d8/128/3455969dba9775cda80a2cc65af8b3ec/41022142-30.JPG", "caption": "" }, "displayorder": 31, "url": "//cdnparap30.paragonrels.com/ParagonImages/Property/P3/MAXEBRDI/41022142/31/0/0/faa6cbfa01210e72121b2b50ddb1744f/128/3455969dba9775cda80a2cc65af8b3ec/41022142-31.JPG", "caption": "" }, "displayorder": 32, "url": "//cdnparap30.paragonrels.com/ParagonImages/Property/P3/MAXEBRDI/41022142/32/0/0/1c909c2ff175705efebf0141dc856cc9/128/3455969dba9775cda80a2cc65af8b3ec/41022142-32.JPG", "caption": "" }, "displayorder": 33, "url": "//cdnparap30.paragonrels.com/ParagonImages/Property/P3/MAXEBRDI/41022142/33/0/0/2d45bedc3b973dff46e370446853da1d/128/3455969dba9775cda80a2cc65af8b3ec/41022142-33.JPG", "caption": "" }, "displayorder": 34, "url": "//cdnparap30.paragonrels.com/ParagonImages/Property/P3/MAXEBRDI/41022142/34/0/0/98ba99c5cf3a96321f40ad480ea0065a/128/3455969dba9775cda80a2cc65af8b3ec/41022142-34.JPG", "caption": "" }, "displayorder": 35, "url": "//cdnparap30.paragonrels.com/ParagonImages/Property/P3/MAXEBRDI/41022142/35/0/0/1f51e7cc4b8cca958c43a7561ad65bc1/128/3455969dba9775cda80a2cc65af8b3ec/41022142-35.JPG", "caption": "" }, "displayorder": 36, "url": "//cdnparap30.paragonrels.com/ParagonImages/Property/P3/MAXEBRDI/41022142/36/0/0/a7d4e191e3879a230d30aeb0209dd858/128/3455969dba9775cda80a2cc65af8b3ec/41022142-36.JPG", "caption": "" }, "displayorder": 37, "url": "//cdnparap30.paragonrels.com/ParagonImages/Property/P3/MAXEBRDI/41022142/37/0/0/7cd4fe2f66e7a6e01c4791569ae1bc5b/128/3455969dba9775cda80a2cc65af8b3ec/41022142-37.JPG", "caption": "" }, "displayorder": 38, "url": "//cdnparap30.paragonrels.com/ParagonImages/Property/P3/MAXEBRDI/41022142/38/0/0/9fb4f5f9fec09aba68c2a6c5b8ad7d73/128/3455969dba9775cda80a2cc65af8b3ec/41022142-38.JPG", "caption": "" }, "displayorder": 39, "url": "//cdnparap30.paragonrels.com/ParagonImages/Property/P3/MAXEBRDI/41022142/39/0/0/65e0ec0ee6c61ce9462e58a56bfe52c7/128/3455969dba9775cda80a2cc65af8b3ec/41022142-39.JPG", "caption": "" }, "displayorder": 40, "url": "//cdnparap30.paragonrels.com/ParagonImages/Property/P3/MAXEBRDI/41022142/40/0/0/7121240cc472fc6ff0d7031970d27d48/128/3455969dba9775cda80a2cc65af8b3ec/41022142-40.JPG", "caption": "" } ], "agent": { "name": "Ira Serkes", "phone": "510-684-3334", "email": "serkes@berkeleyhomes.com" }, "broker": { "name": "Compass", "phone": "", "email": "" } }; ]]>
872 Arlington Avenue
BERKELEY, CA 94707

Click here for map
Residential Home
$2,000,000
2,433 Sq Feet
4 Bedrooms
2 Bathrooms
1 Partial Bath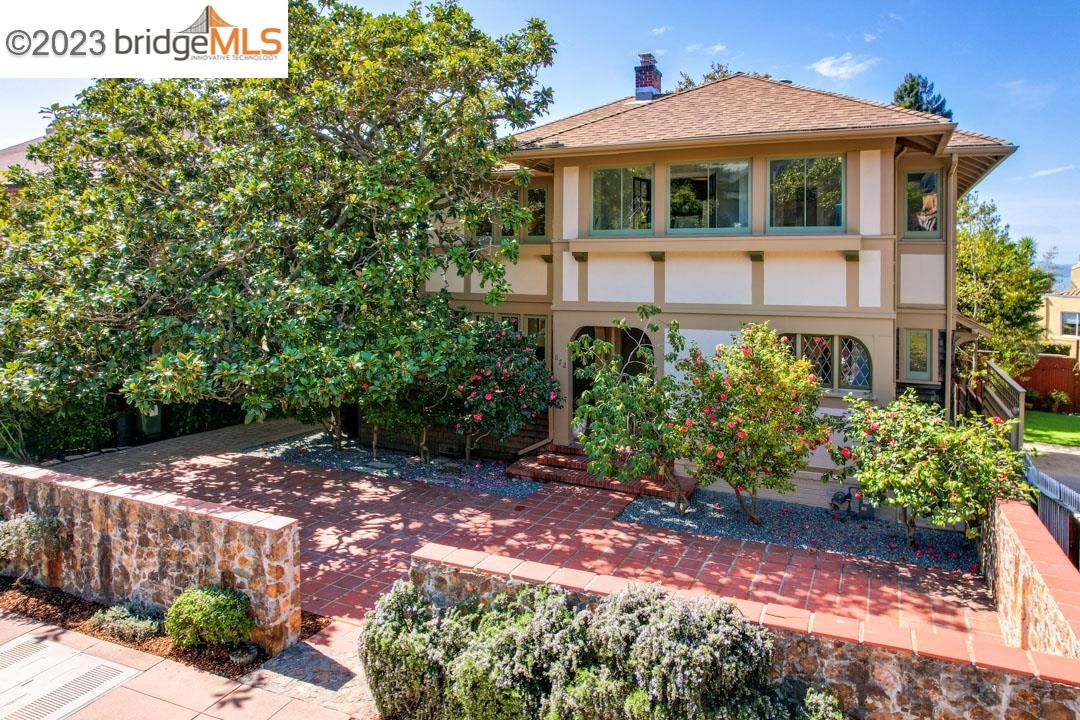 Details:
Lot Sq Feet:
5,656
Fireplaces:
1
HOA?
No
Bank Owned?
No
Status:
Sold
Remarks:
Gorgeous 1920 Julia Morgan in Berkeley's Thousand Oaks Neighborhood is on the market for the first time in 45 years! Wonderful details include leaded glass, specifically designed moldings & rooms with windows on 3 sides. Fresh interior paint, shining floors, & updated kitchen. Two stories, 4 bedrooms, 2-1/2 baths plus basement space w/storage, a bonus room & wine cellar shelving; large detached garage. Mature plantings & trees in a large paved courtyard lead to the front veranda & main entry opening to original wood trim & elegant staircase. Main flr: living room w/fireplace; updtd kitchen, b'fast room w/leaded glass windows, half bath, & a spacious dining room opening to a generous tree shaded deck.Top level: All bdrms, two full bathrooms, and an office/workspace room converted from the original sleeping porch. Easy access to Solano Ave restaurants, shops & cafes; Indian Rock Park for sunsets! Recently done: dual paned windows throughout (2017); exterior painting (2021), furnace (2020), water heater (2022); copper piping (2015).. and so much more. Neither agents nor sellers have verified sq ft, room counts, & public/other records and Buyer to verify. OPEN SUNDAY: 3/26 & 4/2: 2:00 pm - 4:30 pm
There are currently no open houses for this property. Please contact
Ira Serkes
to schedule an appointment.