<![CDATA[ var dwellicious_data = { "address": "41105 174th Street ", "city": "LANCASTER", "state": "CA", "zip": "93535", "zip4": "", "area": "", "subdivision": "", "county": "", "price": "369000", "beds": "3", "baths": "2", "sqft": "1398", "lotsize": "29410", "yearbuilt": "1985-01-01", "proptype": "Residential", "mlsnum": "CRBB23045840", "active": false, "remarks": "Welcome to your new home! This comfortable and cozy house is perfect for anyone looking for a peaceful and inviting place to call home. As soon as you step inside, you'll be welcomed by the warm and inviting living room, complete with a beautiful fireplace to cozy up to on chilly nights. With over half an acre of land, this property has plenty of space for outdoor activities and relaxation. The backyard is a gardener's dream, with pistachio, peach, plum, walnut, Aleppo pines, and Agave Americano trees, all professionally irrigated to keep them thriving. Spend your weekends tending to your garden or simply enjoying the beauty of nature. Solar Panels are owned and also cover the brand new HVAC system as well as a new 50 gallon water heater heater leaving you with an electricity and gas bill close to nothing!! But that's not all - this property also boasts a large workshop outside, measuring 30ft x 20ft x 12ft. Whether you're a DIY enthusiast or a professional craftsman, this space is perfect for all your needs. With electricity and remote control for the door, you'll have everything you need to get started on your latest project. Plus, the workshop is insulated, so you can work comfortably all year round.", "photos": [ { "displayorder": 0, "url": "https://media.crmls.org/medias/ea07a919-c6ae-463e-8d65-7cbe5086e77a.jpg", "caption": "" }, "displayorder": 1, "url": "https://media.crmls.org/medias/fa329fb8-edc9-4d8c-a98e-c67748a36a8f.jpg", "caption": "" }, "displayorder": 2, "url": "https://media.crmls.org/medias/08d74758-8c6b-4e70-aba9-a944f64570fa.jpg", "caption": "" }, "displayorder": 3, "url": "https://media.crmls.org/medias/88982d81-9fb7-4aee-ba0b-39bc269c94bb.jpg", "caption": "" }, "displayorder": 4, "url": "https://media.crmls.org/medias/587f48b7-a079-4439-a9a6-31ef61ebd945.jpg", "caption": "" }, "displayorder": 5, "url": "https://media.crmls.org/medias/6d92b3bd-c7f8-4495-a55c-ad26bc7437fc.jpg", "caption": "" }, "displayorder": 6, "url": "https://media.crmls.org/medias/32a28b0e-47ef-451d-b38b-673d0bfeb2fc.jpg", "caption": "" }, "displayorder": 7, "url": "https://media.crmls.org/medias/44829435-6542-4e68-b278-cae1c3081795.jpg", "caption": "" }, "displayorder": 8, "url": "https://media.crmls.org/medias/243a269c-f120-4cdc-a17a-0b5411b6bede.jpg", "caption": "" }, "displayorder": 9, "url": "https://media.crmls.org/medias/c18736ea-1507-43f1-bc3d-691a0b21175d.jpg", "caption": "" }, "displayorder": 10, "url": "https://media.crmls.org/medias/d8587592-76d9-49d8-b36a-7b45728fb140.jpg", "caption": "" }, "displayorder": 11, "url": "https://media.crmls.org/medias/602750de-ae07-4653-b2ed-0aeac45f40ec.jpg", "caption": "" } ], "agent": { "name": "Lola Joyner", "phone": "", "email": "lola.joyner@redfin.com" }, "broker": { "name": "Redfin Corporation", "phone": "", "email": "" } }; ]]>
41105 174th Street
LANCASTER, CA 93535

Click here for map
Residential Home
$369,000
1,398 Sq Feet
3 Bedrooms
2 Bathrooms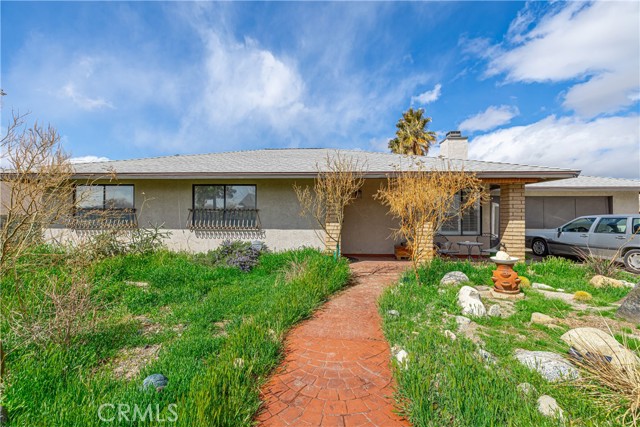 Listed by Lola Joyner of Redfin Corporation
DRE# 01916499
Details:
Lot Sq Feet:
29,410
Fireplaces:
0
HOA?
No
Bank Owned?
No
Status:
Withdrawn
Remarks:
Welcome to your new home! This comfortable and cozy house is perfect for anyone looking for a peaceful and inviting place to call home. As soon as you step inside, you'll be welcomed by the warm and inviting living room, complete with a beautiful fireplace to cozy up to on chilly nights. With over half an acre of land, this property has plenty of space for outdoor activities and relaxation. The backyard is a gardener's dream, with pistachio, peach, plum, walnut, Aleppo pines, and Agave Americano trees, all professionally irrigated to keep them thriving. Spend your weekends tending to your garden or simply enjoying the beauty of nature. Solar Panels are owned and also cover the brand new HVAC system as well as a new 50 gallon water heater heater leaving you with an electricity and gas bill close to nothing!! But that's not all - this property also boasts a large workshop outside, measuring 30ft x 20ft x 12ft. Whether you're a DIY enthusiast or a professional craftsman, this space is perfect for all your needs. With electricity and remote control for the door, you'll have everything you need to get started on your latest project. Plus, the workshop is insulated, so you can work comfortably all year round.
There are currently no open houses for this property. Please contact
Lola Joyner
to schedule an appointment.