<![CDATA[ var dwellicious_data = { "address": "1101 San Angelo Drive ", "city": "SALINAS", "state": "CA", "zip": "93901", "zip4": "", "area": "", "subdivision": "", "county": "", "price": "779000", "beds": "4", "baths": "3", "sqft": "2222", "lotsize": "8962", "yearbuilt": "1968-01-01", "proptype": "Residential", "mlsnum": "ML81836340", "active": false, "remarks": "Single Story 4 BEDROOMS & 3 BATHROOMS 2,222 sf HOME on a 8,962 sf LOT. 2 Orange Trees, 1 Plum Tree with 2 types of Plums, Meyer Lemon Tree, Artichoke Crowns, Flowering Pear Tree/not fruit bearing, Apricot Tree, Apple Tree, and Nectarine Tree. Two Sheds side by side: one 20ft and one 10ft with a 10ft covered porch area. Parking for Toys. Newer Interior/Exterior Paint and Garage Door. Double Paned Windows, Engineered Hardwood flooring, Double Oven, Electric Stove, and Cedar Floors in Closets. Priced to sell quickly!", "photos": [ { "displayorder": 0, "url": "https://mlslmedia.azureedge.net/property/MLSL/81836340/2827f5af3b1b45caba4647387c3c7609/2/1", "caption": "" }, "displayorder": 1, "url": "https://mlslmedia.azureedge.net/property/MLSL/81836340/2827f5af3b1b45caba4647387c3c7609/2/2", "caption": "" }, "displayorder": 2, "url": "https://mlslmedia.azureedge.net/property/MLSL/81836340/2827f5af3b1b45caba4647387c3c7609/2/3", "caption": "" }, "displayorder": 3, "url": "https://mlslmedia.azureedge.net/property/MLSL/81836340/2827f5af3b1b45caba4647387c3c7609/2/4", "caption": "" }, "displayorder": 4, "url": "https://mlslmedia.azureedge.net/property/MLSL/81836340/2827f5af3b1b45caba4647387c3c7609/2/5", "caption": "" }, "displayorder": 5, "url": "https://mlslmedia.azureedge.net/property/MLSL/81836340/2827f5af3b1b45caba4647387c3c7609/2/6", "caption": "" }, "displayorder": 6, "url": "https://mlslmedia.azureedge.net/property/MLSL/81836340/2827f5af3b1b45caba4647387c3c7609/2/7", "caption": "" }, "displayorder": 7, "url": "https://mlslmedia.azureedge.net/property/MLSL/81836340/2827f5af3b1b45caba4647387c3c7609/2/8", "caption": "" }, "displayorder": 8, "url": "https://mlslmedia.azureedge.net/property/MLSL/81836340/2827f5af3b1b45caba4647387c3c7609/2/9", "caption": "" }, "displayorder": 9, "url": "https://mlslmedia.azureedge.net/property/MLSL/81836340/2827f5af3b1b45caba4647387c3c7609/2/10", "caption": "" }, "displayorder": 10, "url": "https://mlslmedia.azureedge.net/property/MLSL/81836340/2827f5af3b1b45caba4647387c3c7609/2/11", "caption": "" }, "displayorder": 11, "url": "https://mlslmedia.azureedge.net/property/MLSL/81836340/2827f5af3b1b45caba4647387c3c7609/2/12", "caption": "" }, "displayorder": 12, "url": "https://mlslmedia.azureedge.net/property/MLSL/81836340/2827f5af3b1b45caba4647387c3c7609/2/13", "caption": "" }, "displayorder": 13, "url": "https://mlslmedia.azureedge.net/property/MLSL/81836340/2827f5af3b1b45caba4647387c3c7609/2/14", "caption": "" }, "displayorder": 14, "url": "https://mlslmedia.azureedge.net/property/MLSL/81836340/2827f5af3b1b45caba4647387c3c7609/2/15", "caption": "" }, "displayorder": 15, "url": "https://mlslmedia.azureedge.net/property/MLSL/81836340/2827f5af3b1b45caba4647387c3c7609/2/16", "caption": "" }, "displayorder": 16, "url": "https://mlslmedia.azureedge.net/property/MLSL/81836340/2827f5af3b1b45caba4647387c3c7609/2/17", "caption": "" }, "displayorder": 17, "url": "https://mlslmedia.azureedge.net/property/MLSL/81836340/2827f5af3b1b45caba4647387c3c7609/2/18", "caption": "" }, "displayorder": 18, "url": "https://mlslmedia.azureedge.net/property/MLSL/81836340/2827f5af3b1b45caba4647387c3c7609/2/19", "caption": "" }, "displayorder": 19, "url": "https://mlslmedia.azureedge.net/property/MLSL/81836340/2827f5af3b1b45caba4647387c3c7609/2/20", "caption": "" }, "displayorder": 20, "url": "https://mlslmedia.azureedge.net/property/MLSL/81836340/2827f5af3b1b45caba4647387c3c7609/2/21", "caption": "" }, "displayorder": 21, "url": "https://mlslmedia.azureedge.net/property/MLSL/81836340/2827f5af3b1b45caba4647387c3c7609/2/22", "caption": "" }, "displayorder": 22, "url": "https://mlslmedia.azureedge.net/property/MLSL/81836340/2827f5af3b1b45caba4647387c3c7609/2/23", "caption": "" }, "displayorder": 23, "url": "https://mlslmedia.azureedge.net/property/MLSL/81836340/2827f5af3b1b45caba4647387c3c7609/2/24", "caption": "" }, "displayorder": 24, "url": "https://mlslmedia.azureedge.net/property/MLSL/81836340/2827f5af3b1b45caba4647387c3c7609/2/25", "caption": "" }, "displayorder": 25, "url": "https://mlslmedia.azureedge.net/property/MLSL/81836340/2827f5af3b1b45caba4647387c3c7609/2/26", "caption": "" }, "displayorder": 26, "url": "https://mlslmedia.azureedge.net/property/MLSL/81836340/2827f5af3b1b45caba4647387c3c7609/2/27", "caption": "" }, "displayorder": 27, "url": "https://mlslmedia.azureedge.net/property/MLSL/81836340/2827f5af3b1b45caba4647387c3c7609/2/28", "caption": "" }, "displayorder": 28, "url": "https://mlslmedia.azureedge.net/property/MLSL/81836340/2827f5af3b1b45caba4647387c3c7609/2/29", "caption": "" }, "displayorder": 29, "url": "https://mlslmedia.azureedge.net/property/MLSL/81836340/2827f5af3b1b45caba4647387c3c7609/2/30", "caption": "" }, "displayorder": 30, "url": "https://mlslmedia.azureedge.net/property/MLSL/81836340/2827f5af3b1b45caba4647387c3c7609/2/31", "caption": "" }, "displayorder": 31, "url": "https://mlslmedia.azureedge.net/property/MLSL/81836340/2827f5af3b1b45caba4647387c3c7609/2/32", "caption": "" }, "displayorder": 32, "url": "https://mlslmedia.azureedge.net/property/MLSL/81836340/2827f5af3b1b45caba4647387c3c7609/2/33", "caption": "" }, "displayorder": 33, "url": "https://mlslmedia.azureedge.net/property/MLSL/81836340/2827f5af3b1b45caba4647387c3c7609/2/34", "caption": "" }, "displayorder": 34, "url": "https://mlslmedia.azureedge.net/property/MLSL/81836340/2827f5af3b1b45caba4647387c3c7609/2/35", "caption": "" }, "displayorder": 35, "url": "https://mlslmedia.azureedge.net/property/MLSL/81836340/2827f5af3b1b45caba4647387c3c7609/2/36", "caption": "" }, "displayorder": 36, "url": "https://mlslmedia.azureedge.net/property/MLSL/81836340/2827f5af3b1b45caba4647387c3c7609/2/37", "caption": "" }, "displayorder": 37, "url": "https://mlslmedia.azureedge.net/property/MLSL/81836340/2827f5af3b1b45caba4647387c3c7609/2/38", "caption": "" }, "displayorder": 38, "url": "https://mlslmedia.azureedge.net/property/MLSL/81836340/2827f5af3b1b45caba4647387c3c7609/2/39", "caption": "" }, "displayorder": 39, "url": "https://mlslmedia.azureedge.net/property/MLSL/81836340/2827f5af3b1b45caba4647387c3c7609/2/40", "caption": "" } ], "agent": { "name": "Heidi Daniels", "phone": "831-601-6582", "email": "c21heididaniels@gmail.com" }, "broker": { "name": "Century 21 Showcase Realtors", "phone": "", "email": "" } }; ]]>
1101 San Angelo Drive
SALINAS, CA 93901

Click here for map
Residential Home
$779,000
2,222 Sq Feet
4 Bedrooms
3 Bathrooms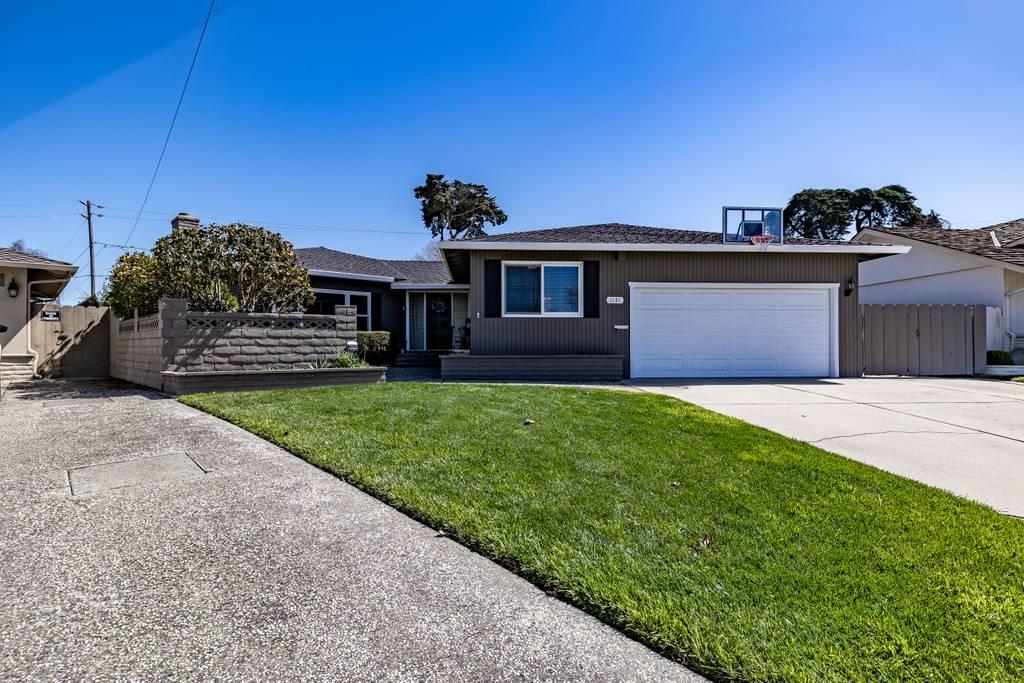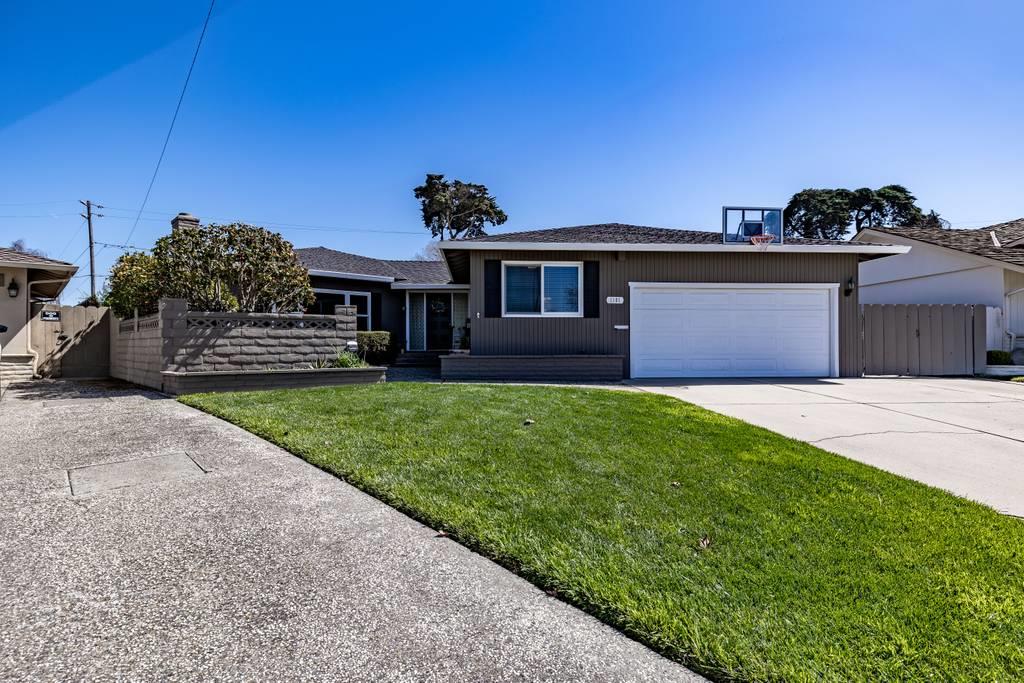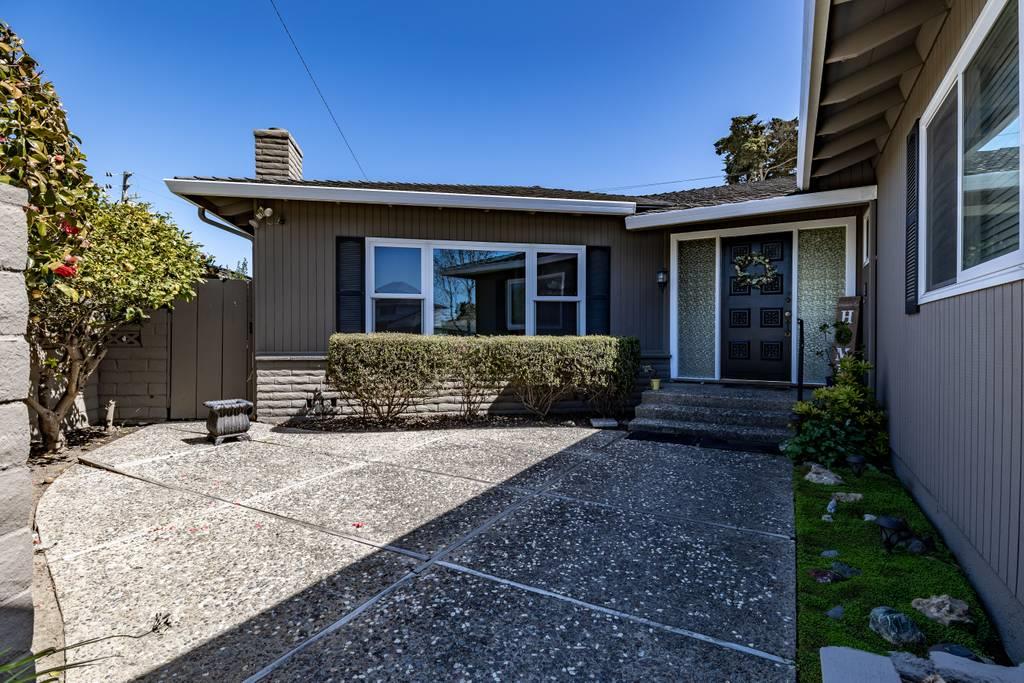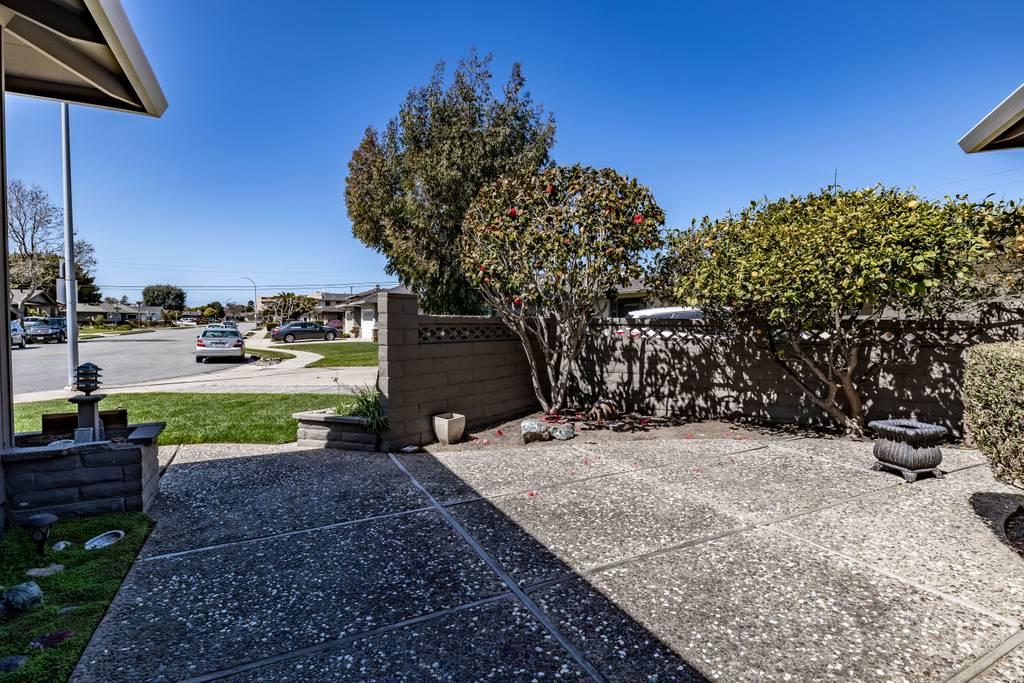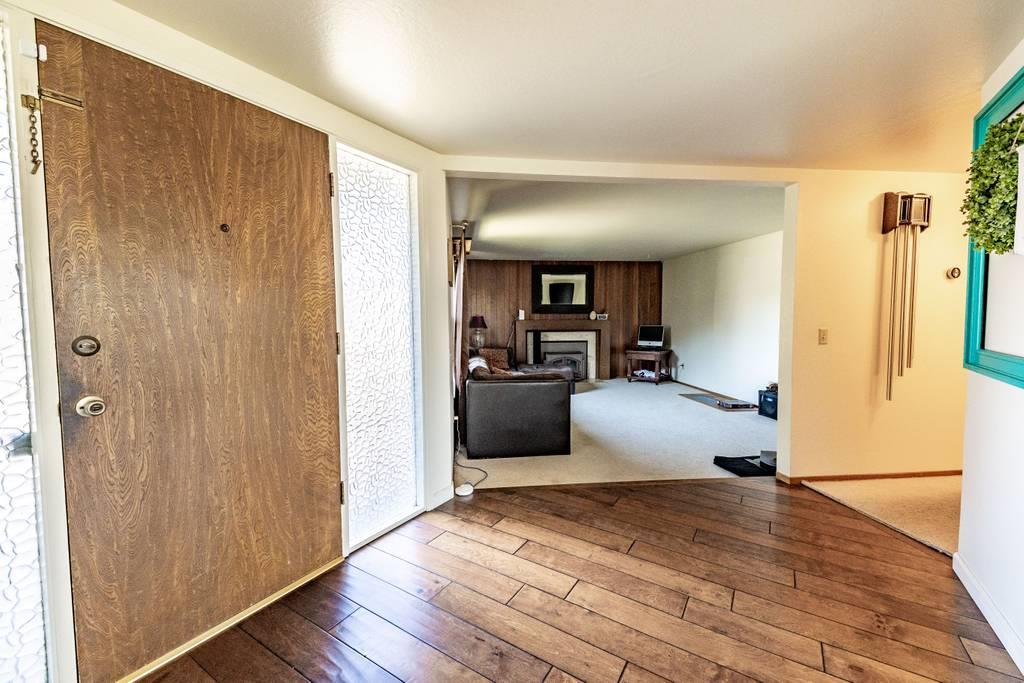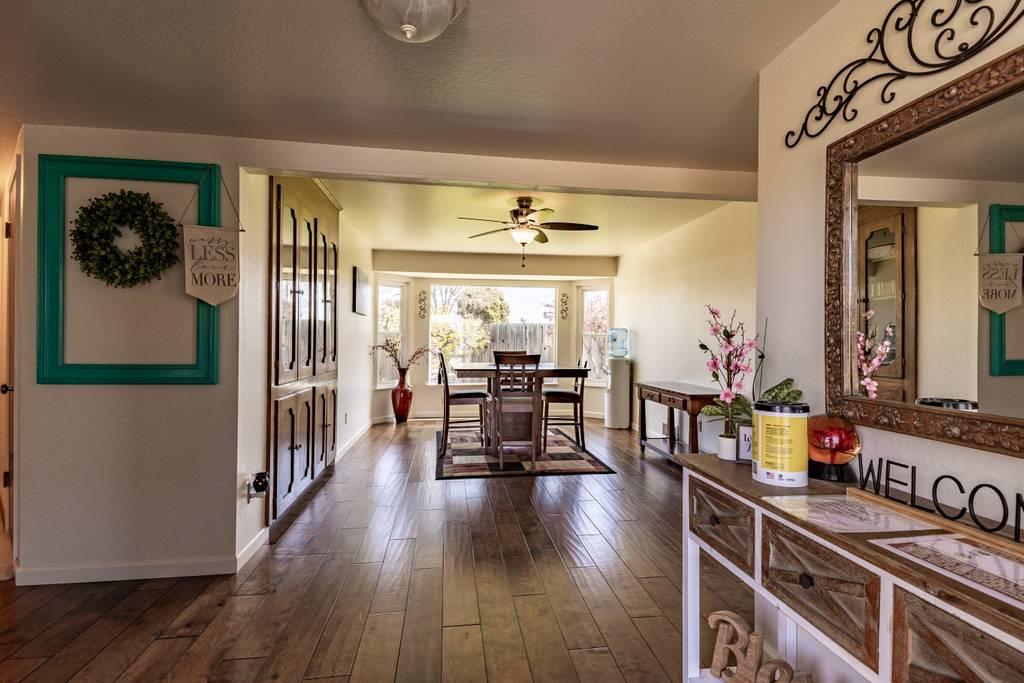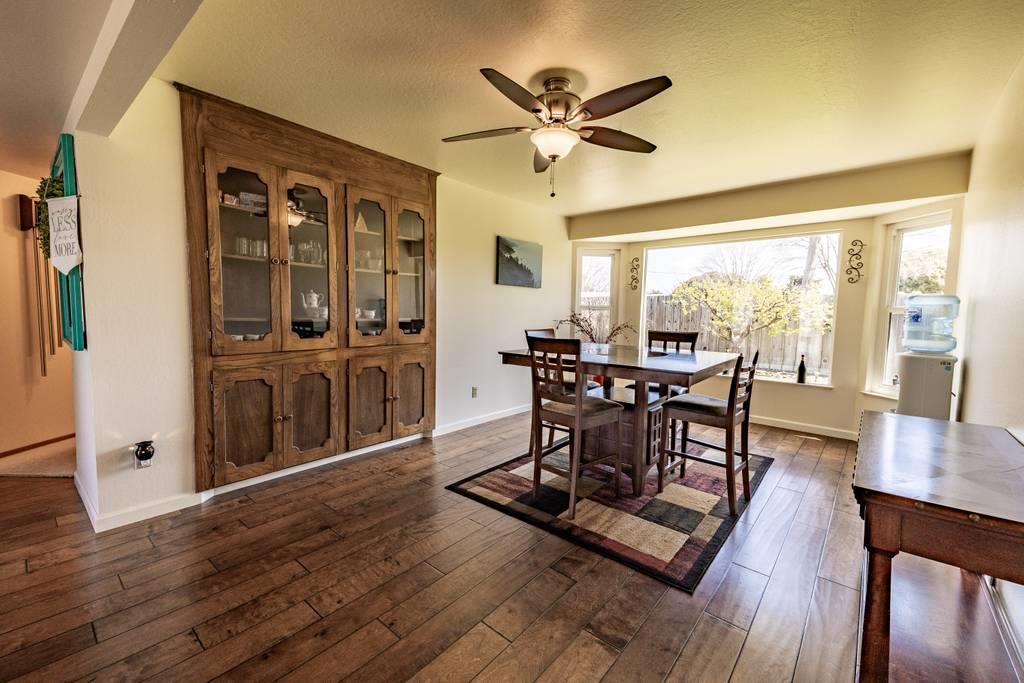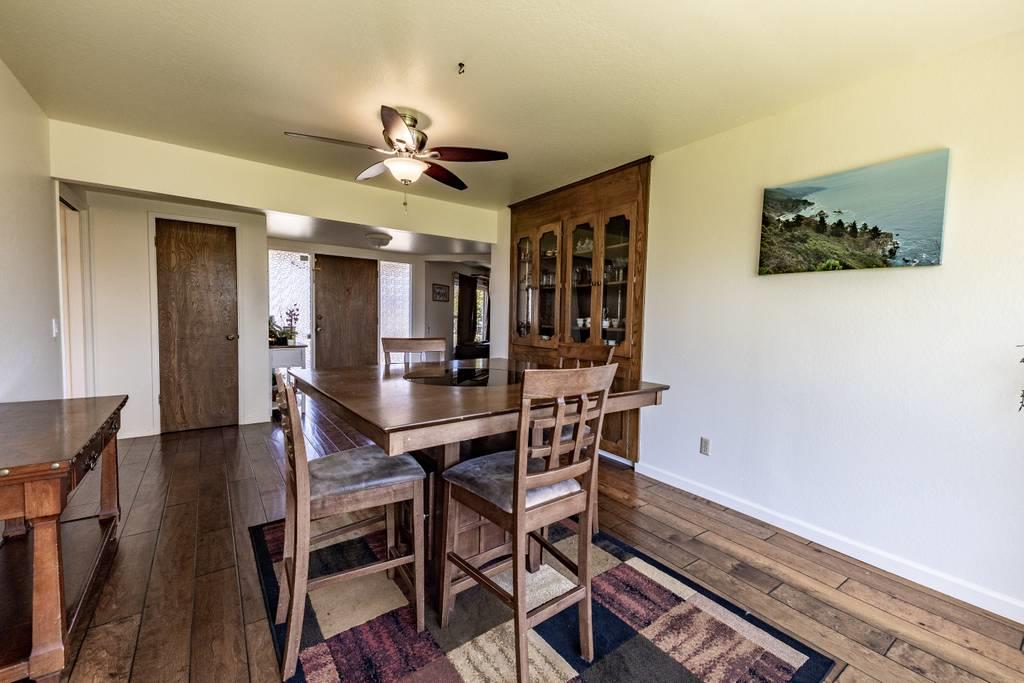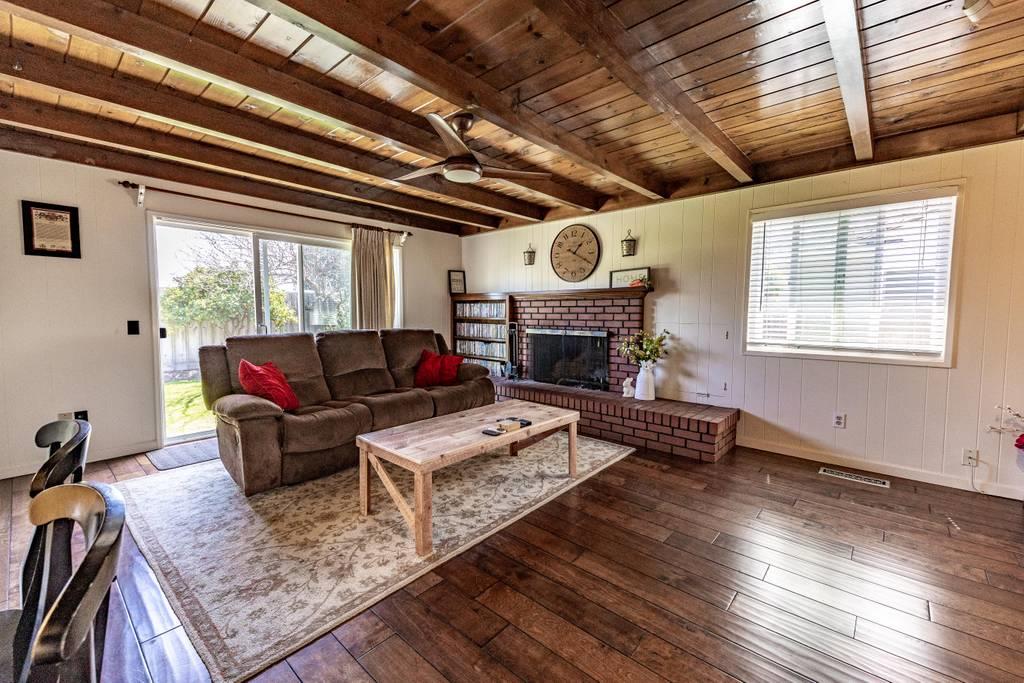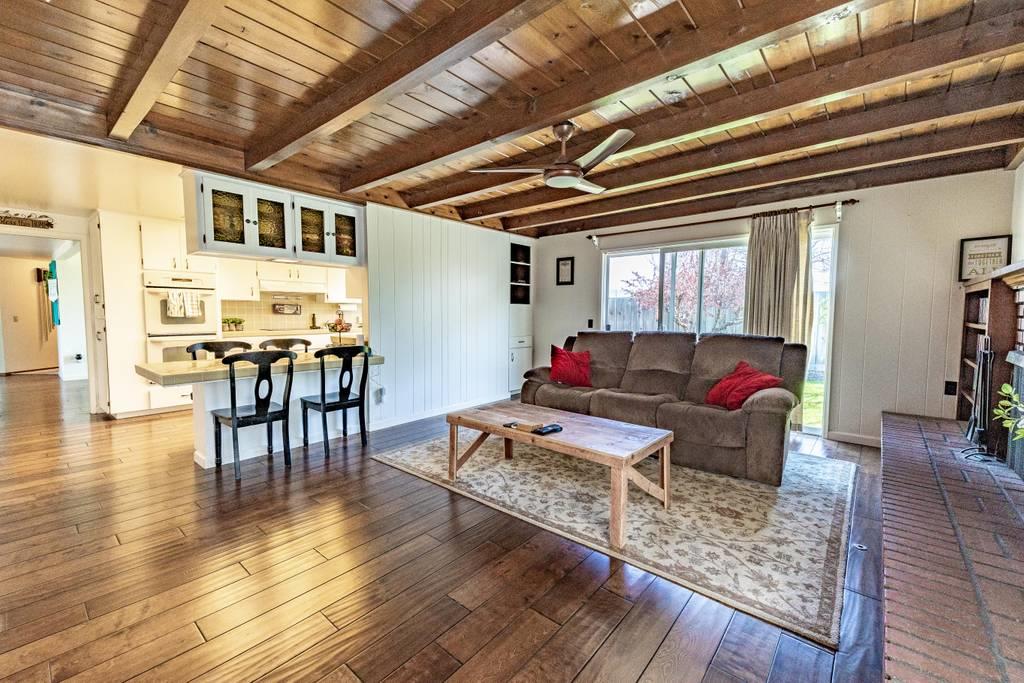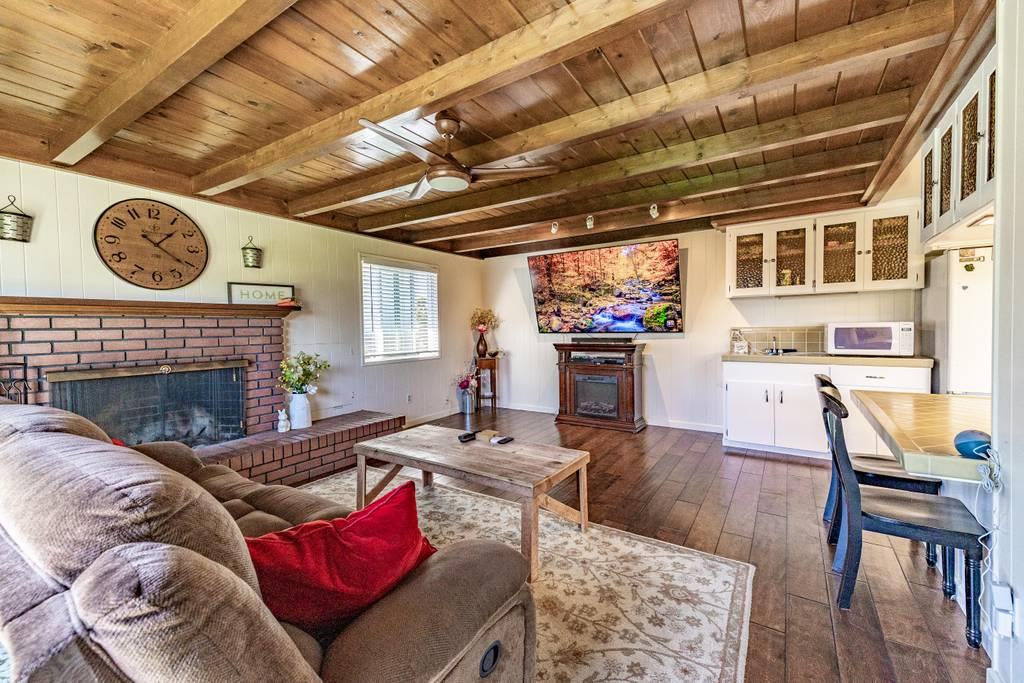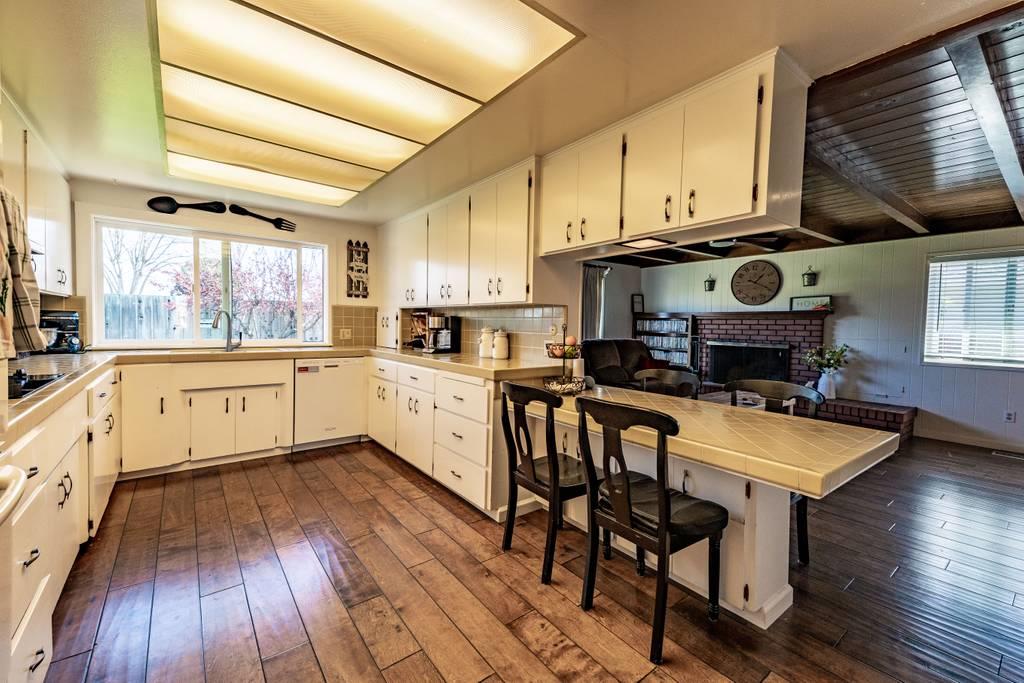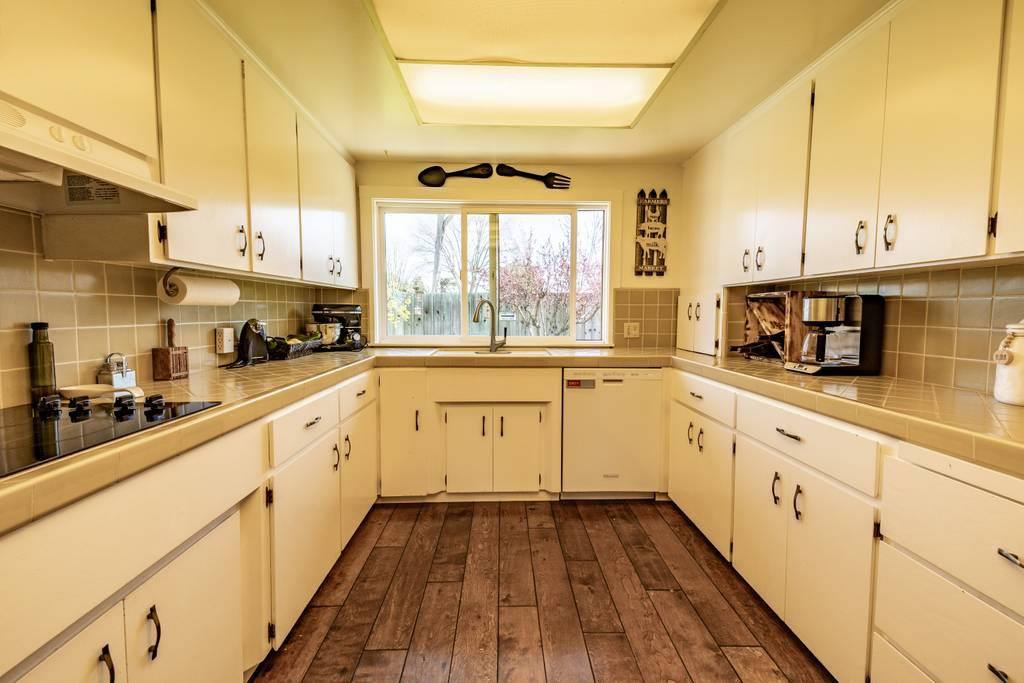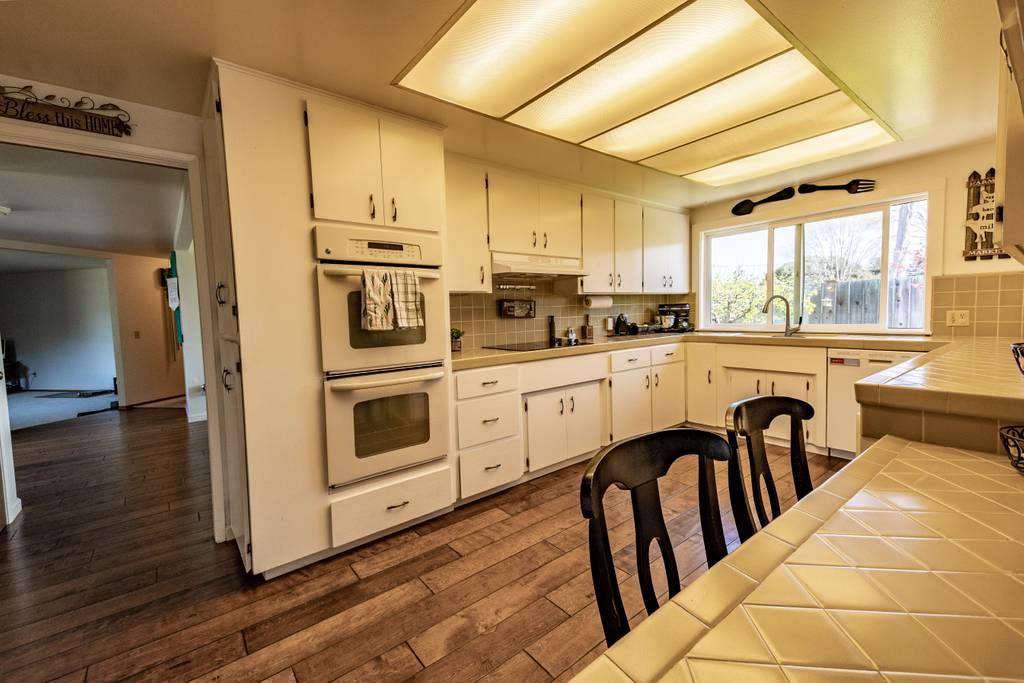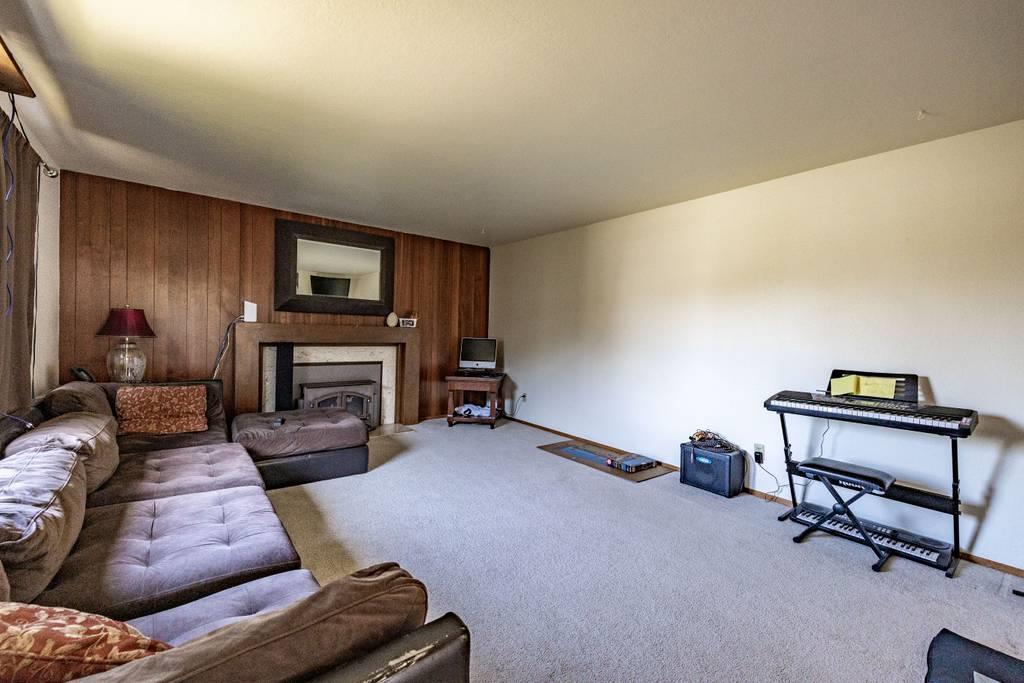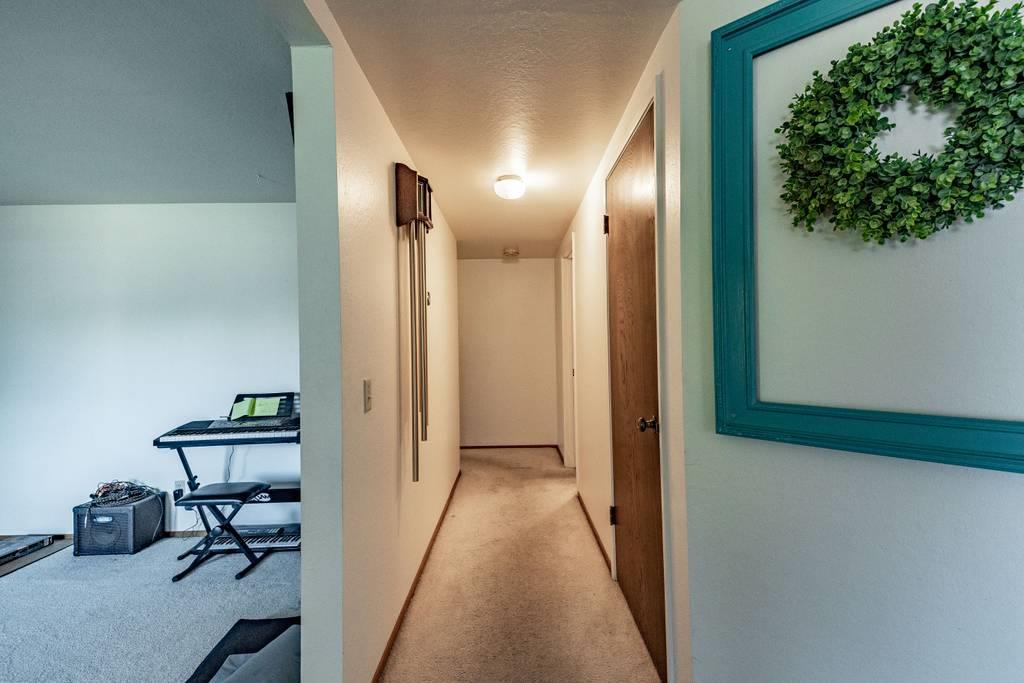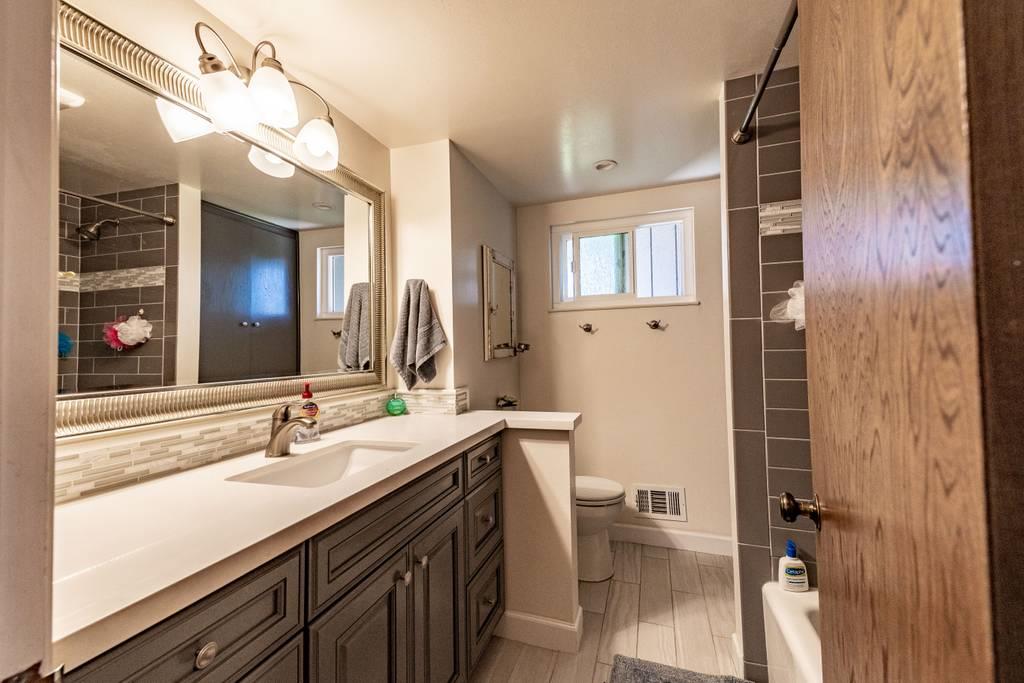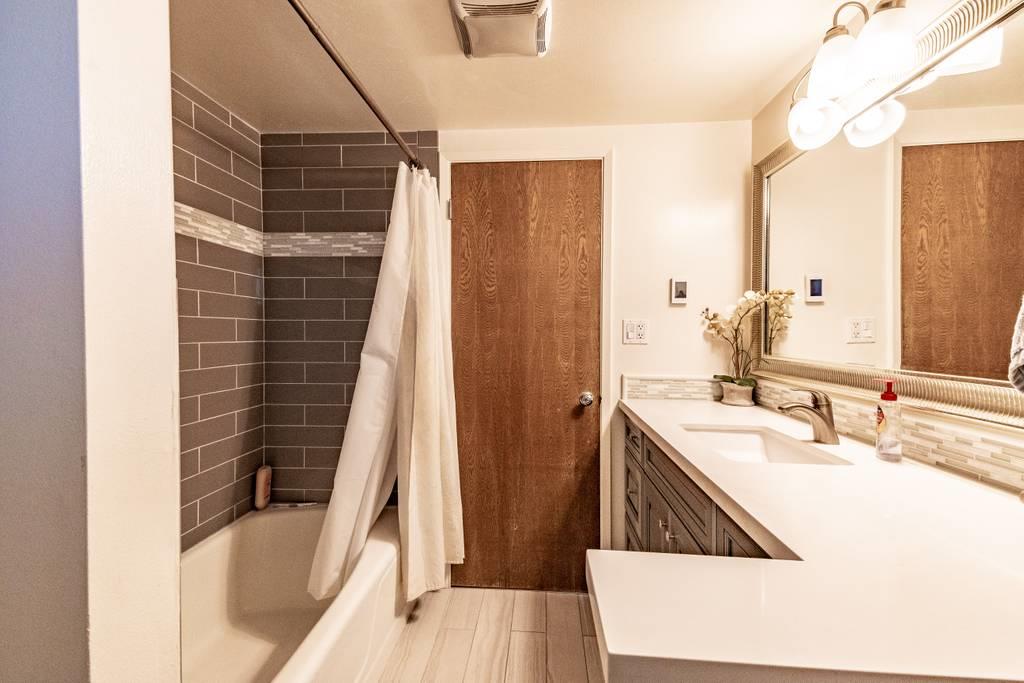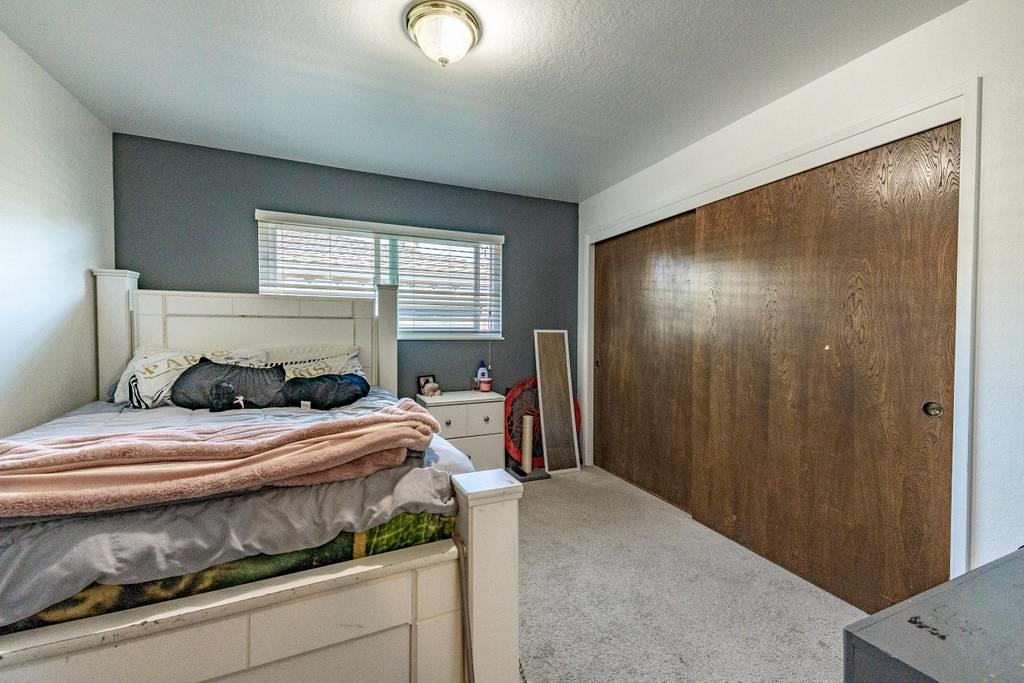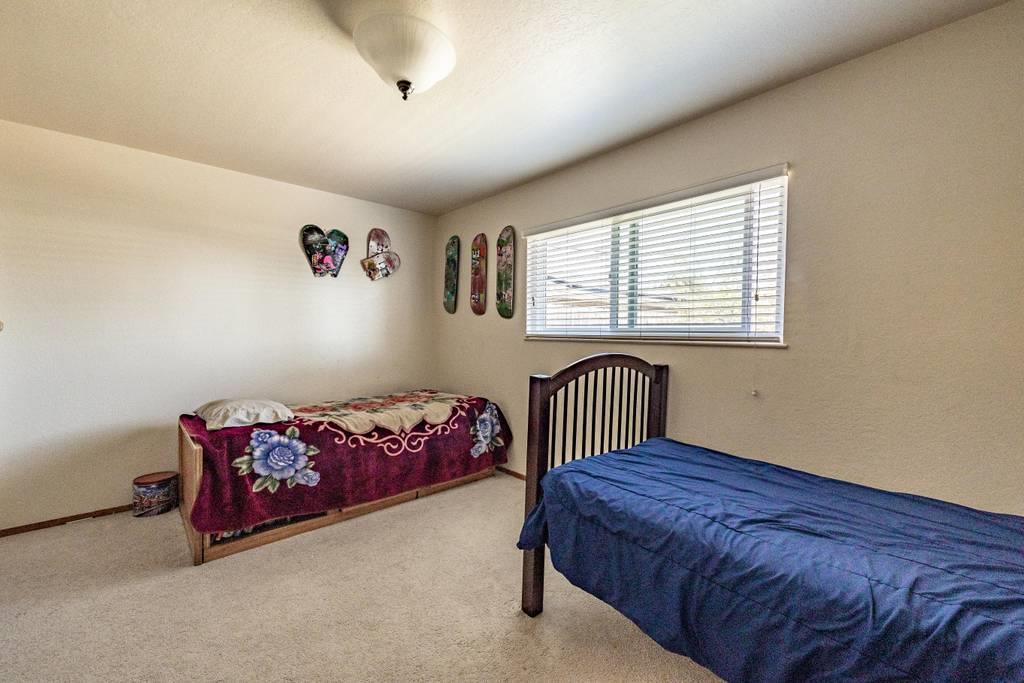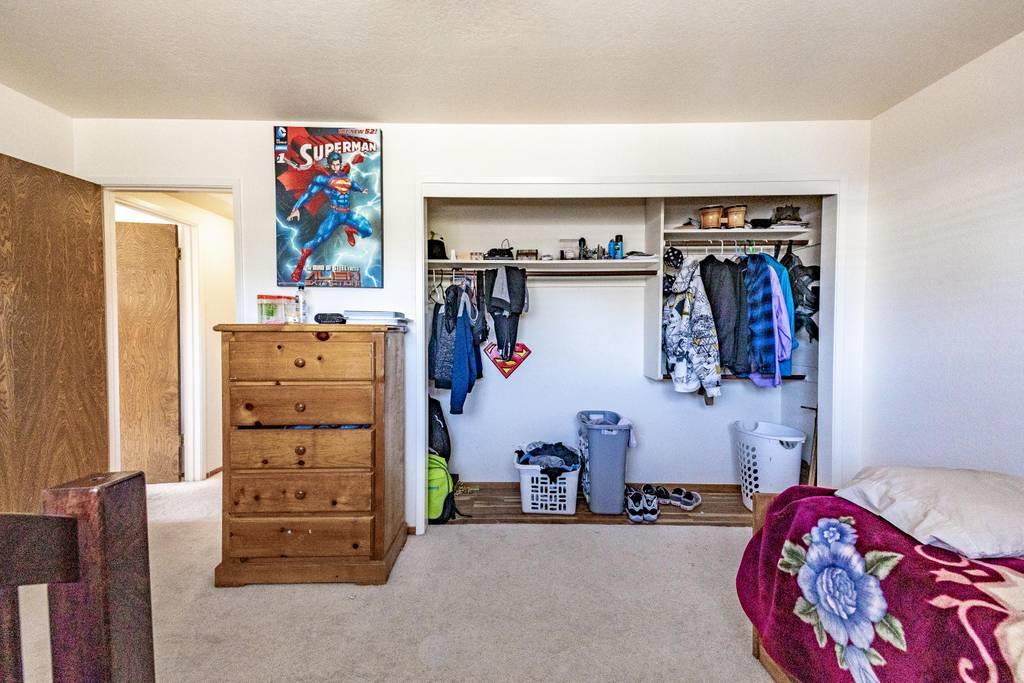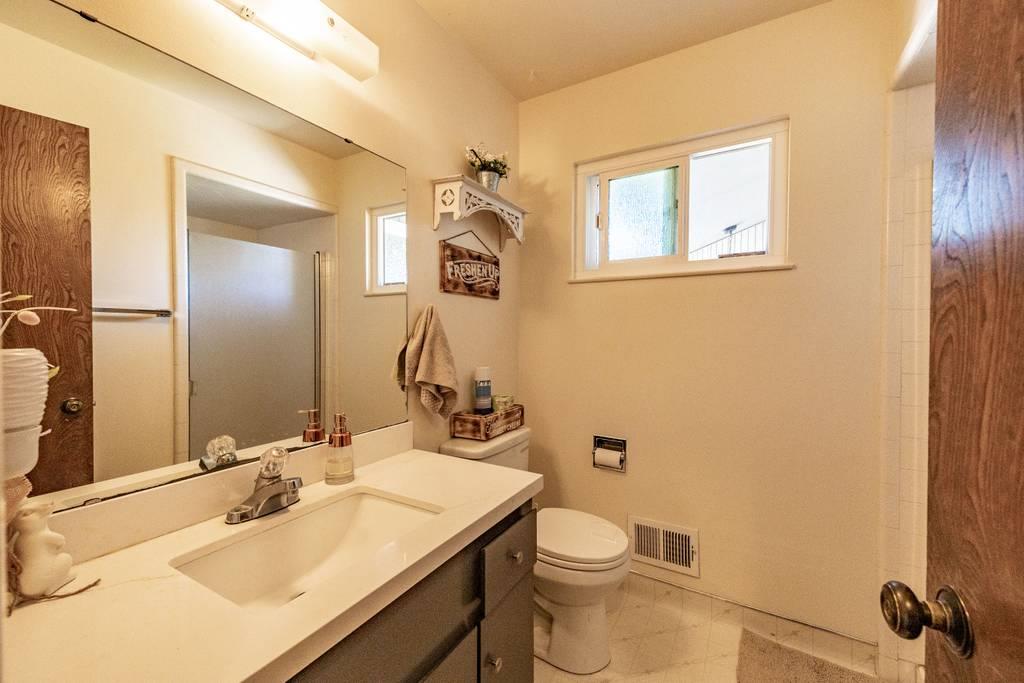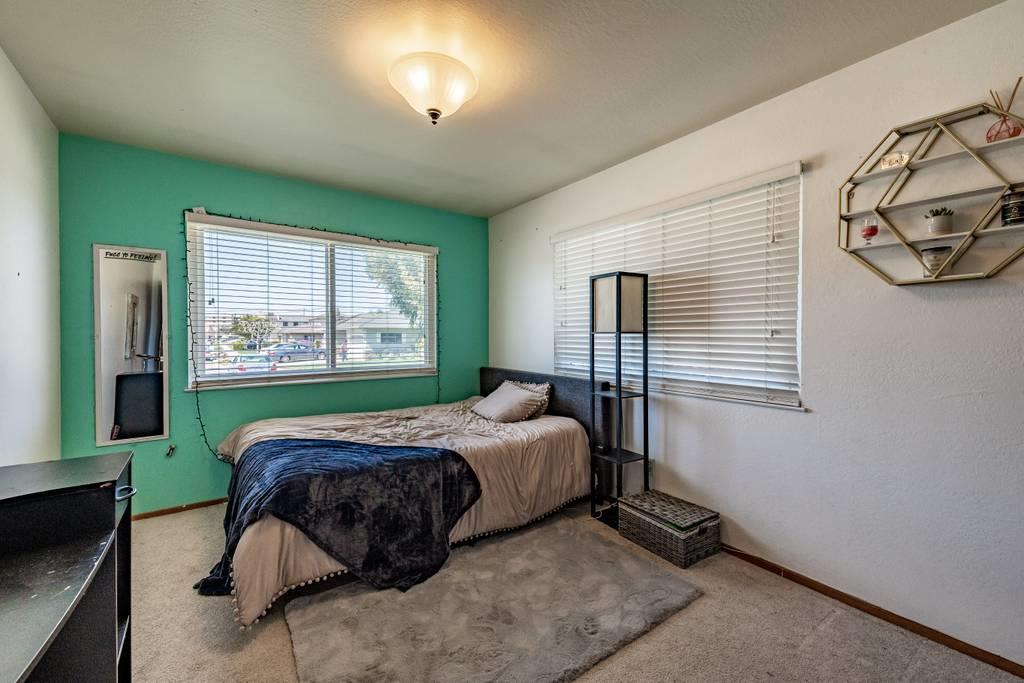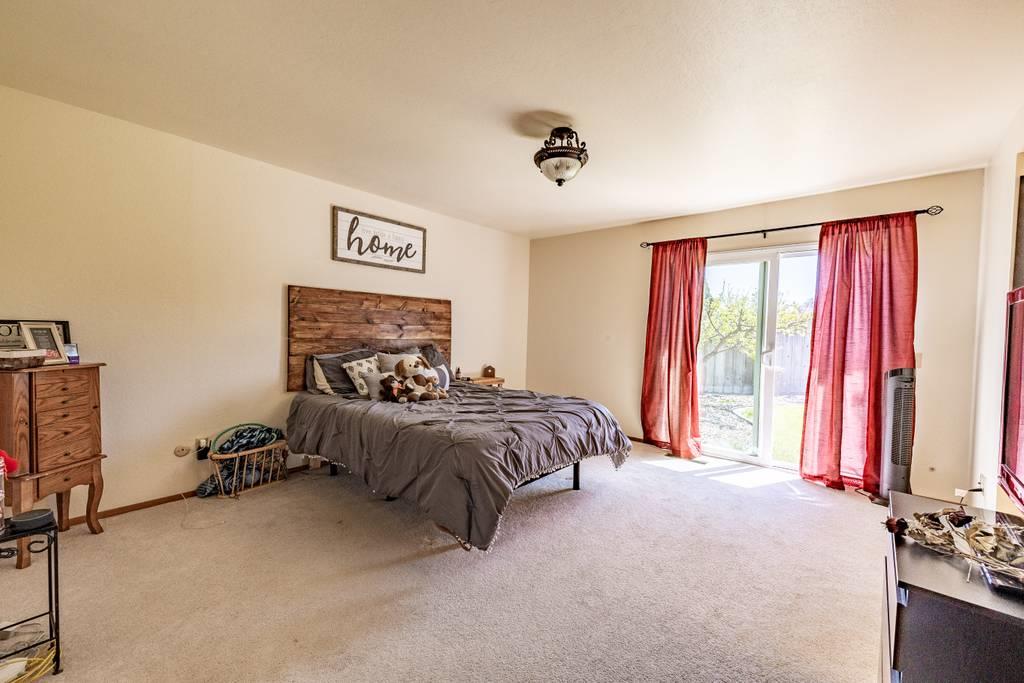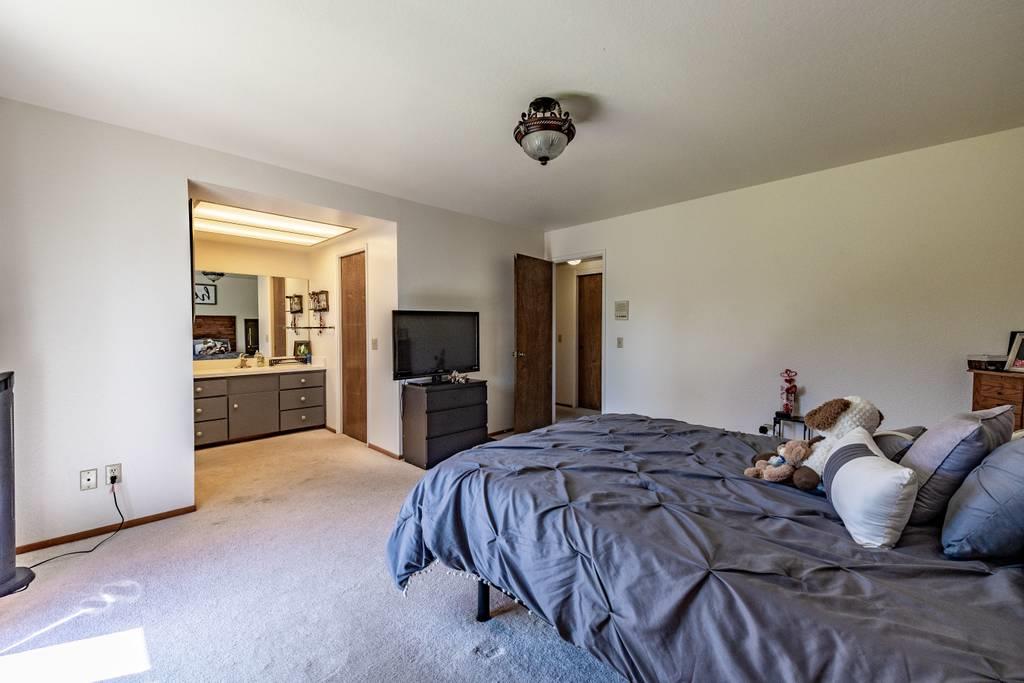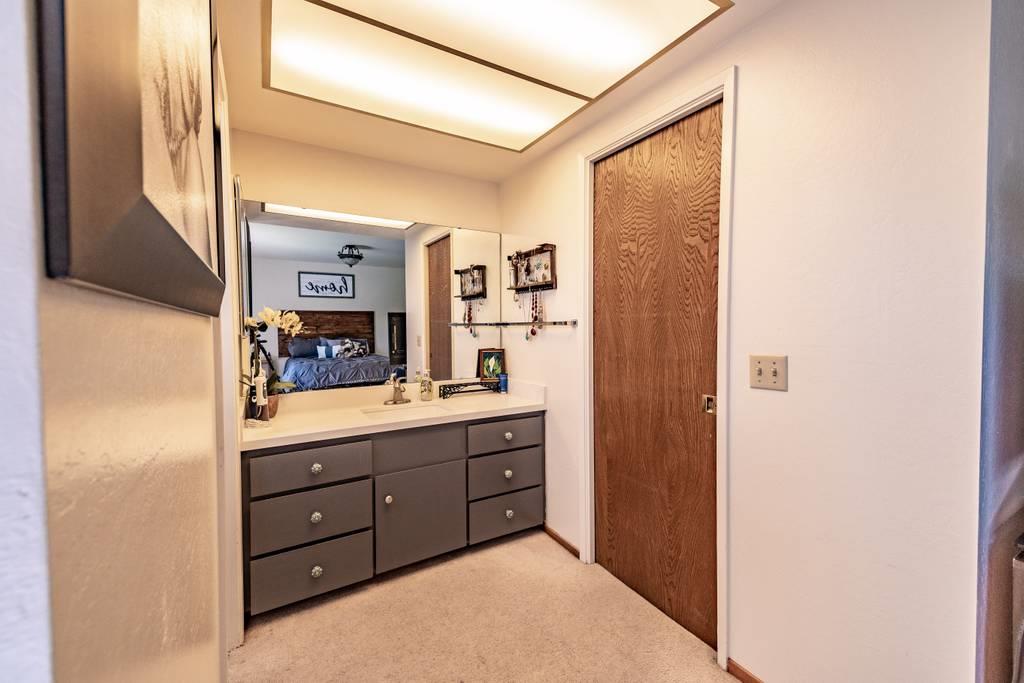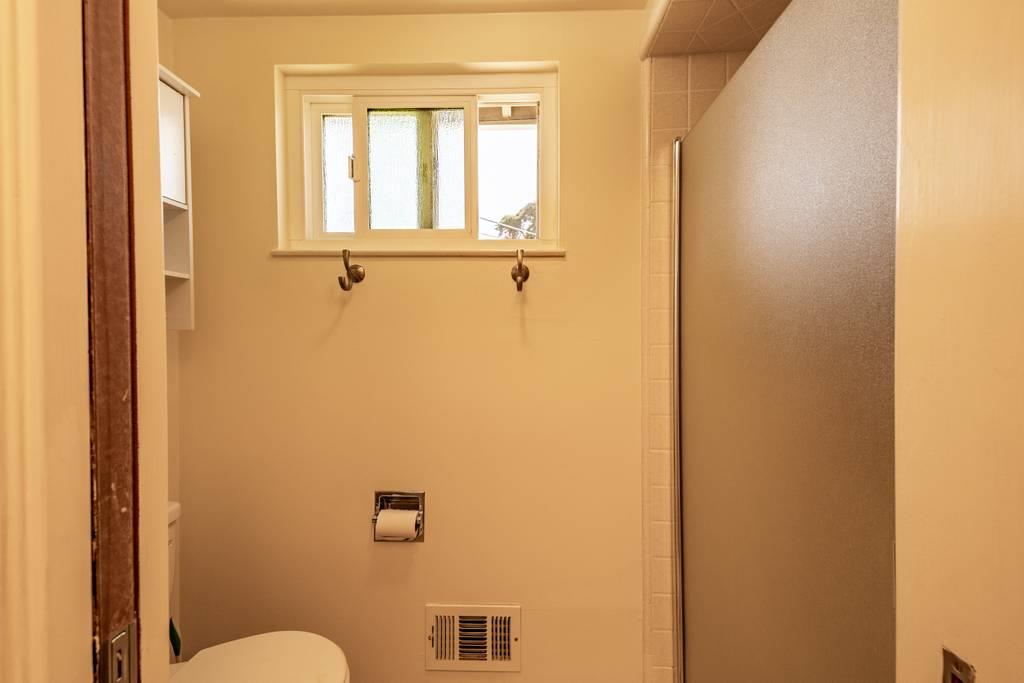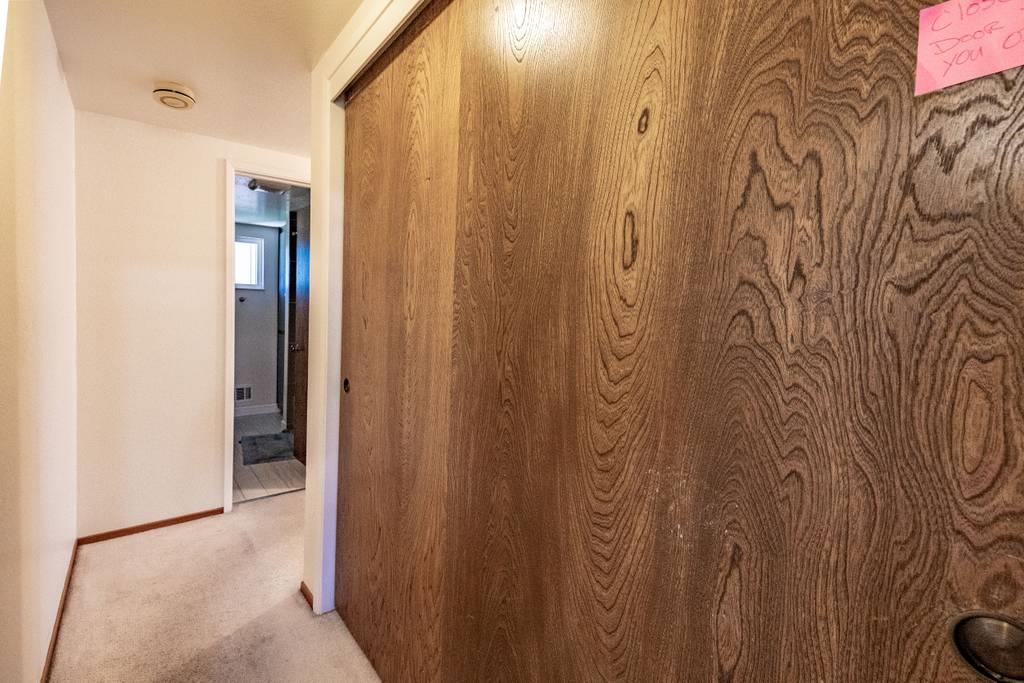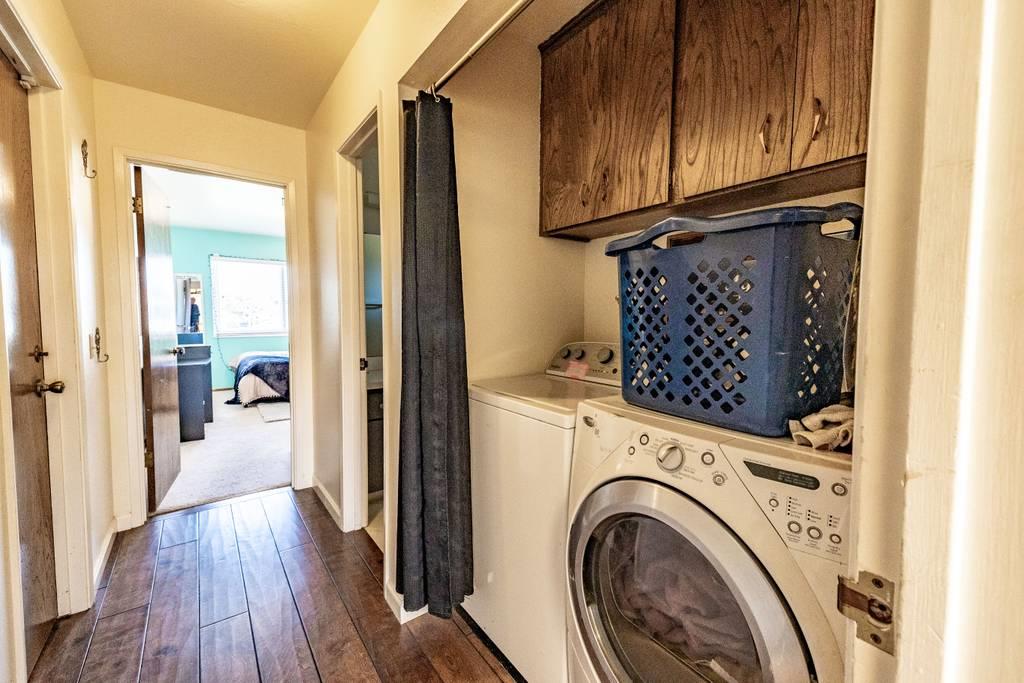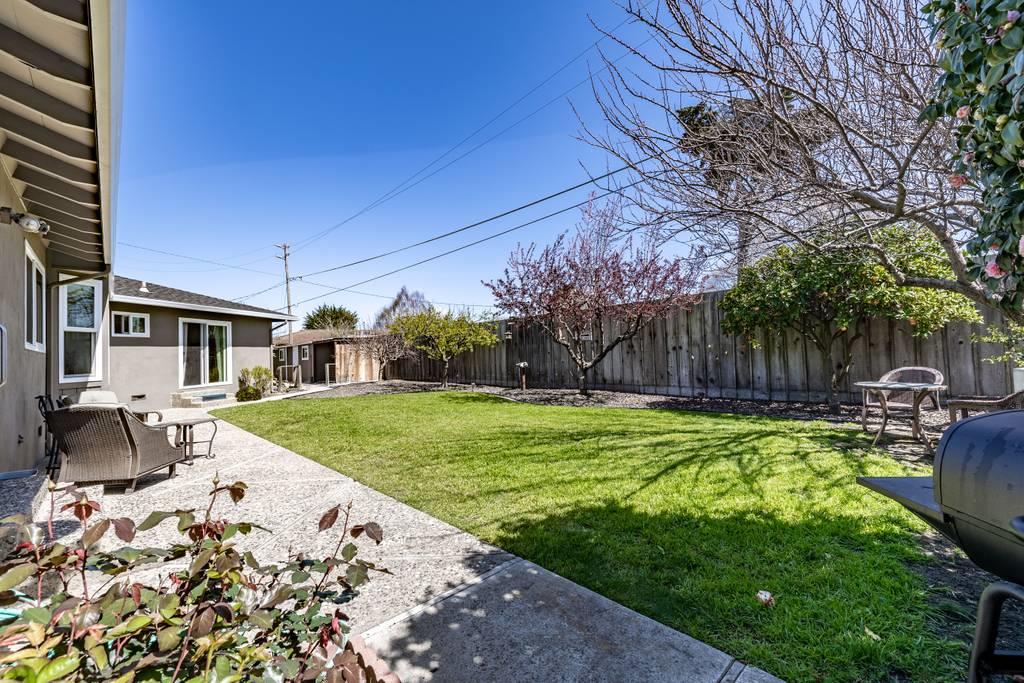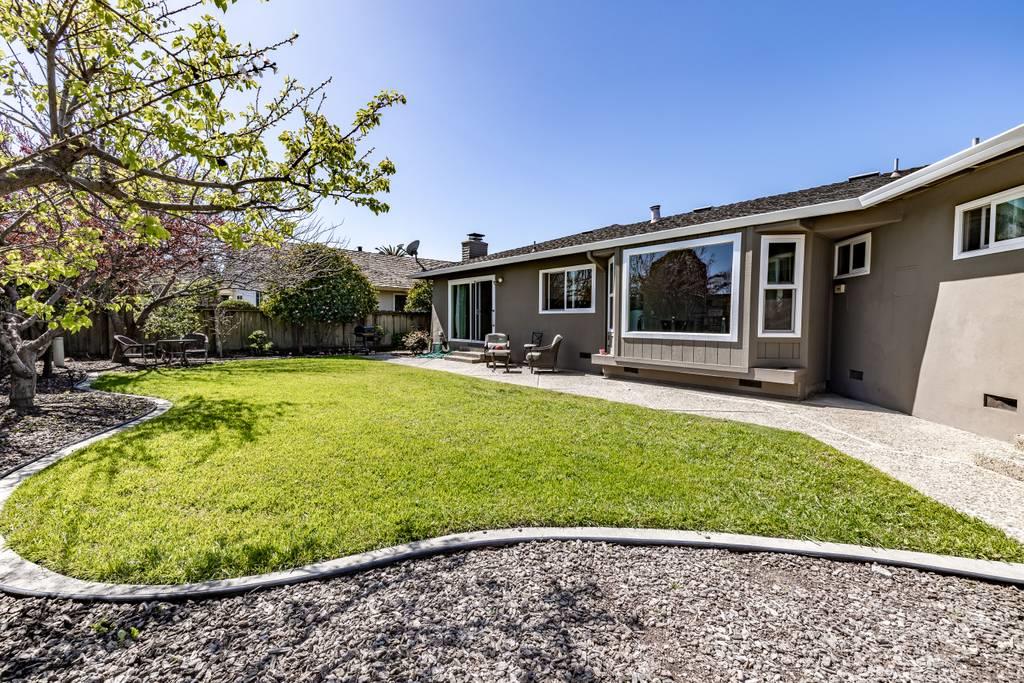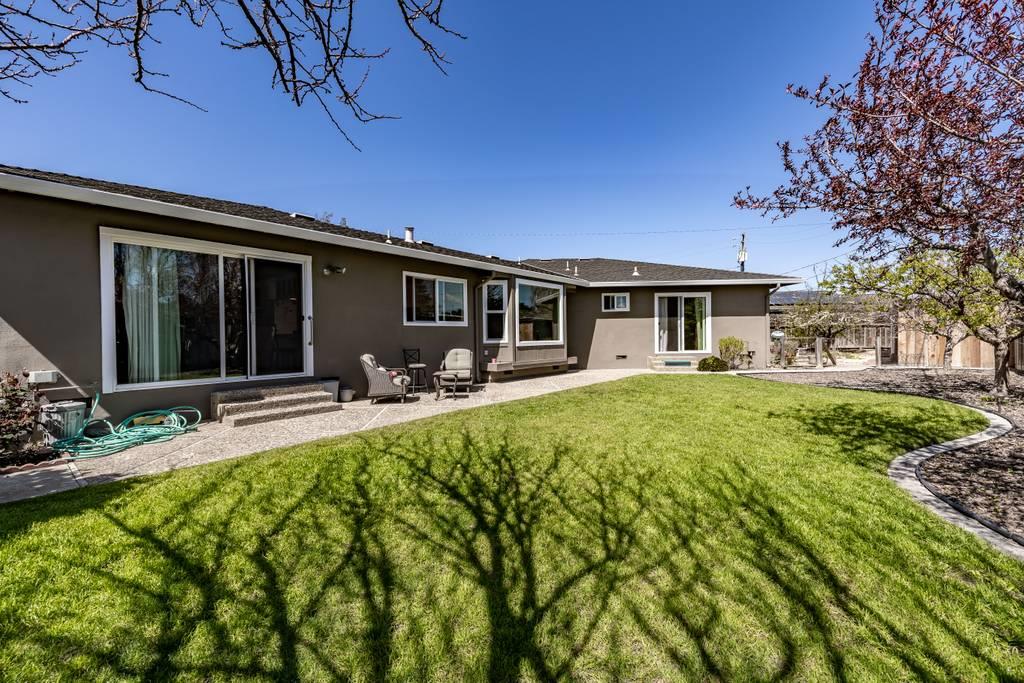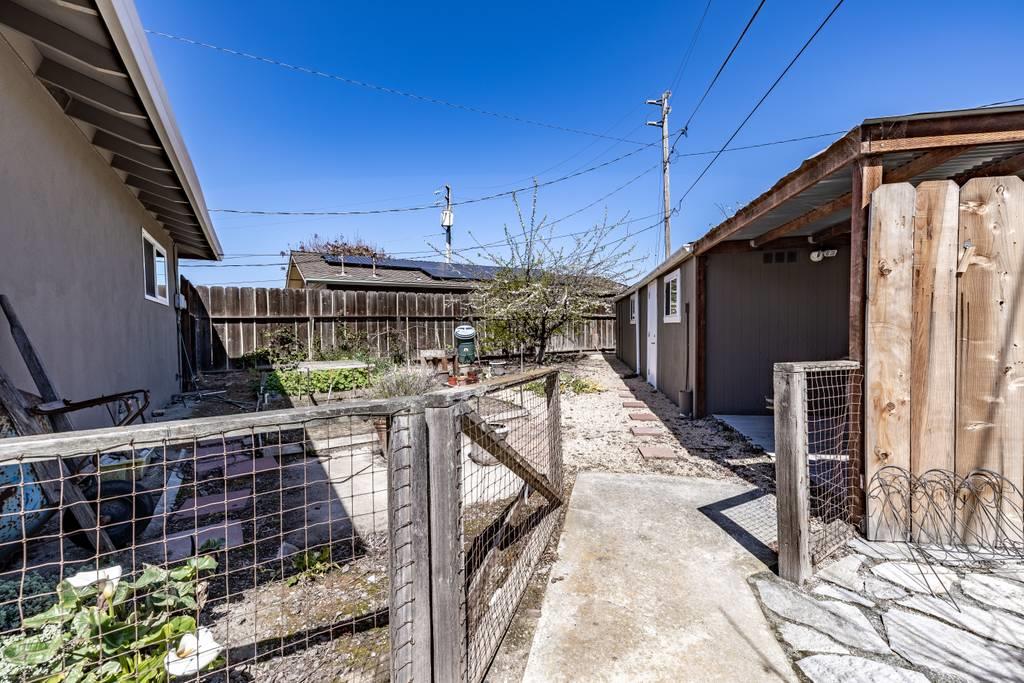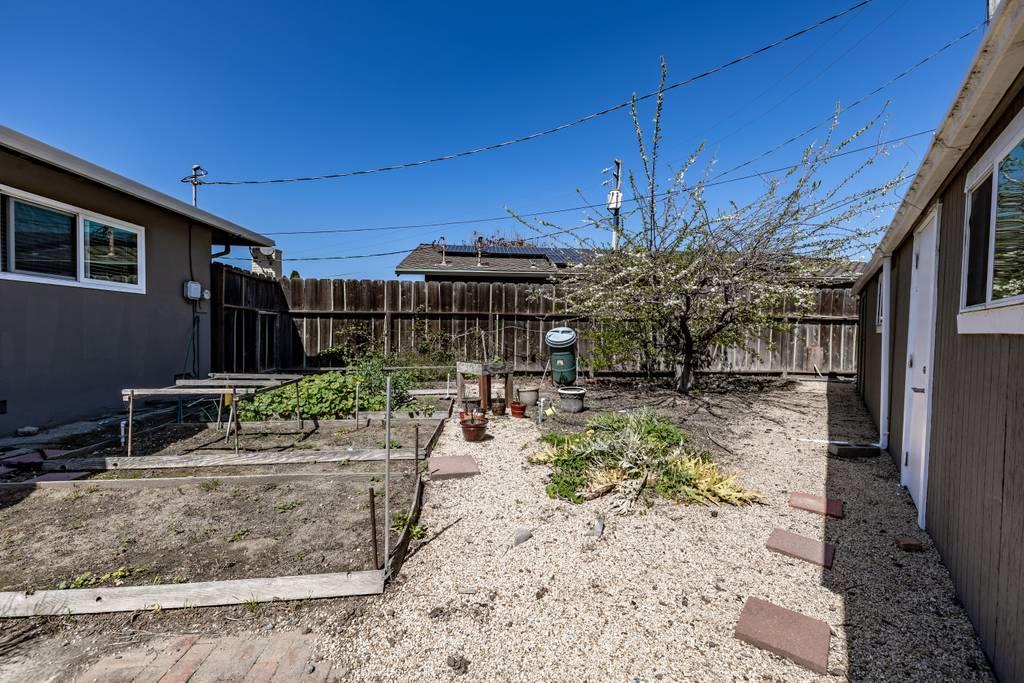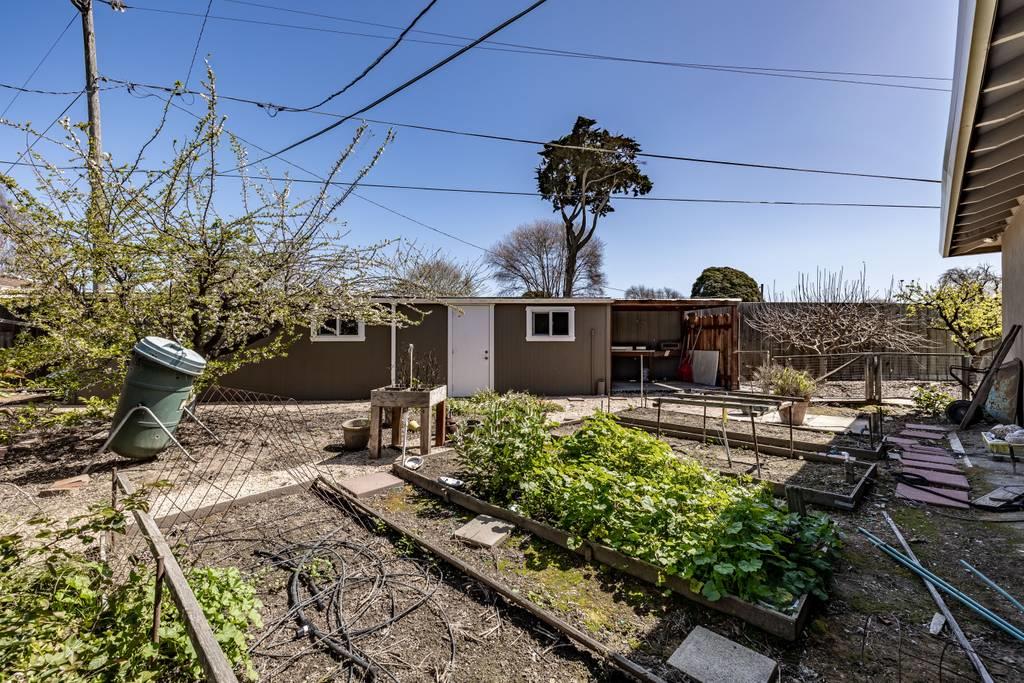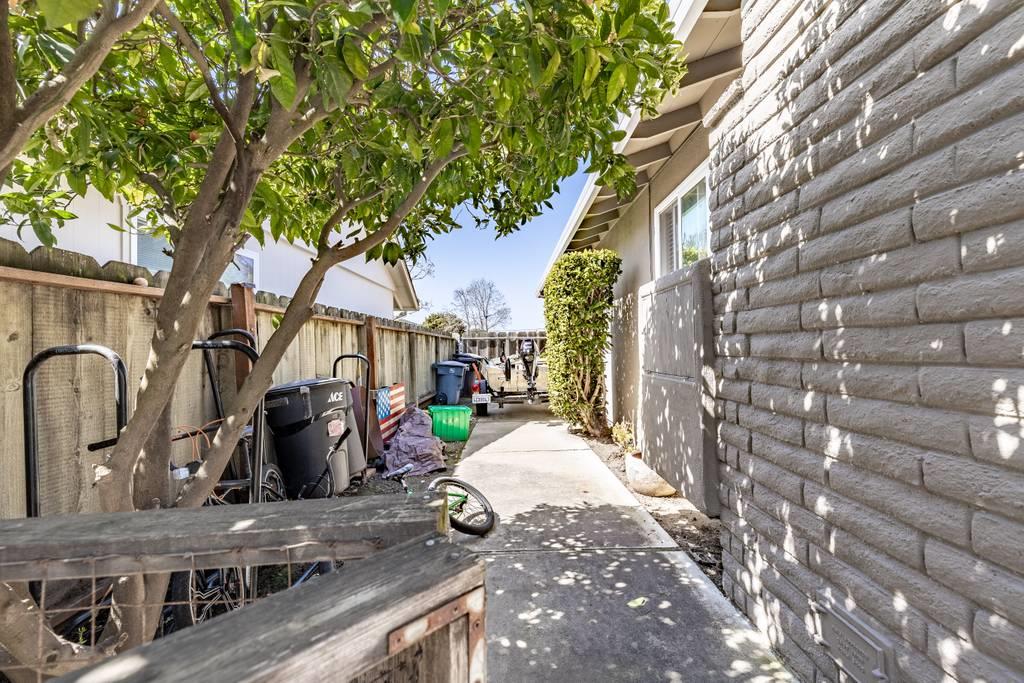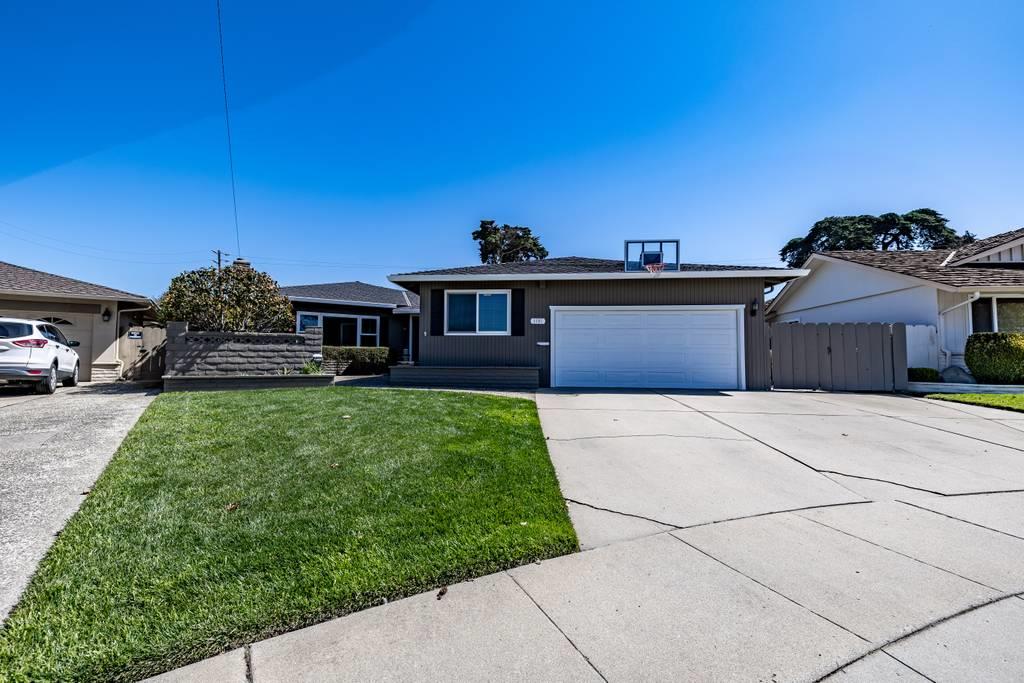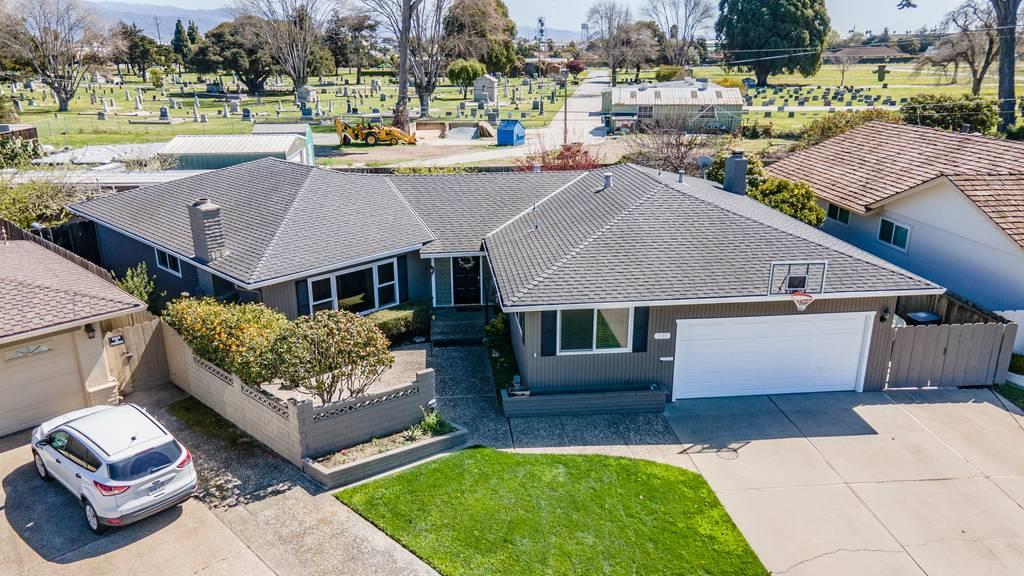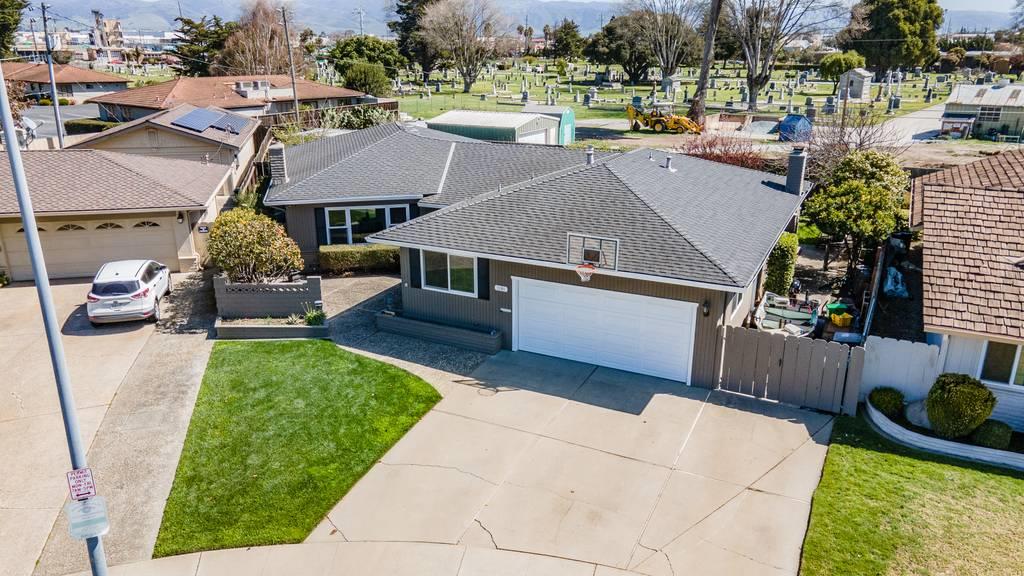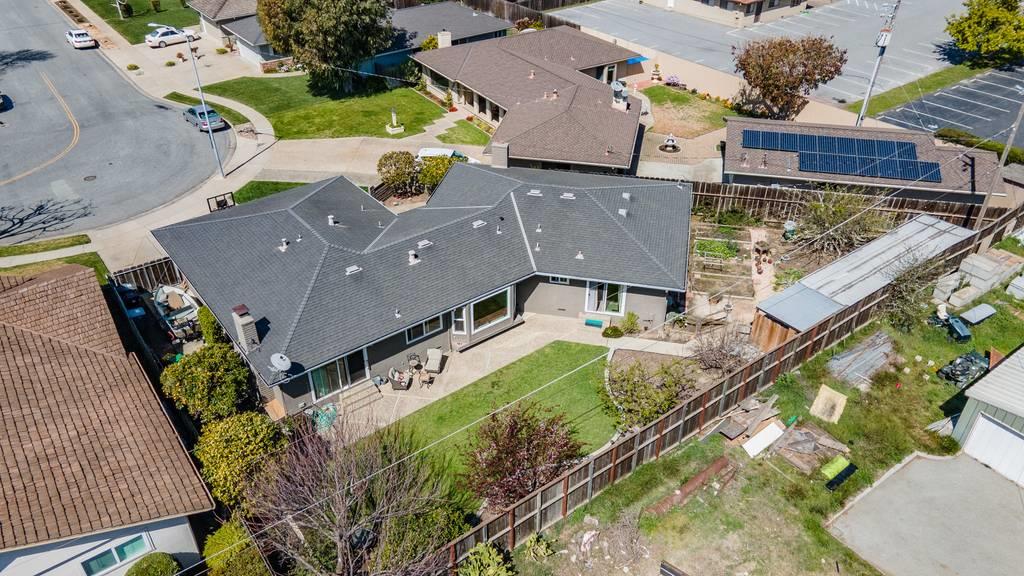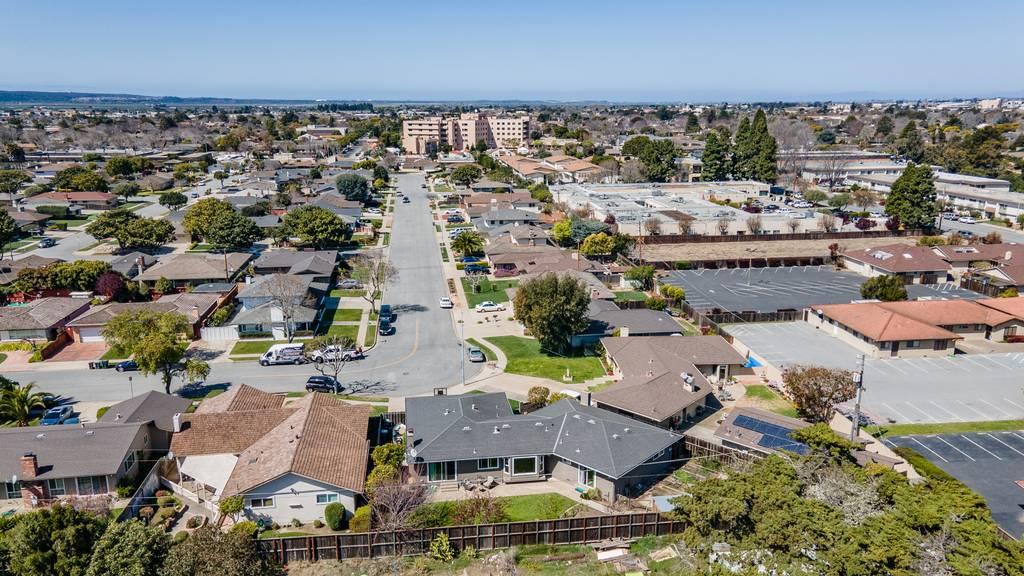 Listed by Heidi Daniels of Century 21 Showcase Realtors
DRE# 01417914
Details:
Lot Sq Feet:
8,962
Fireplaces:
0
HOA?
No
Bank Owned?
No
Status:
Pending
Remarks:
Single Story 4 BEDROOMS & 3 BATHROOMS 2,222 sf HOME on a 8,962 sf LOT. 2 Orange Trees, 1 Plum Tree with 2 types of Plums, Meyer Lemon Tree, Artichoke Crowns, Flowering Pear Tree/not fruit bearing, Apricot Tree, Apple Tree, and Nectarine Tree. Two Sheds side by side: one 20ft and one 10ft with a 10ft covered porch area. Parking for Toys. Newer Interior/Exterior Paint and Garage Door. Double Paned Windows, Engineered Hardwood flooring, Double Oven, Electric Stove, and Cedar Floors in Closets. Priced to sell quickly!
There are currently no open houses for this property. Please contact
Heidi Daniels
to schedule an appointment.