<![CDATA[ var dwellicious_data = { "address": "25308 Morse Ct ", "city": "HAYWARD", "state": "CA", "zip": "94542", "zip4": "", "area": "", "subdivision": "", "county": "", "price": "1075000", "beds": "4", "baths": "3", "sqft": "2080", "lotsize": "5601", "yearbuilt": "1979-01-01", "proptype": "Residential", "mlsnum": "40977521", "active": false, "remarks": "Newly completed whole house renovation located in the Hayward Hills! First floor bedroom and full bath. Sunny eat in kitchen with white cabinetry, quartz counter tops, white tile back splash, stainless steel appliances including a gas stove and garden window. New light wood laminate flooring in main living areas. Spacious living room with fireplace. Family room/den with fireplace and built in cabinets. Large master suite with fireplace and walk in closet. New carpet in all bedrooms. Dual paned windows. Freshly painted inside and out. Inside laundry room. Air conditioning. Walking distance to Cal State East Bay. Don't miss this golden opportunity!", "photos": [ { "displayorder": 0, "url": "//cdnparap30.paragonrels.com/ParagonImages/Property/P3/MAXEBRDI/40977521/0/0/0/6477cd54bbc905d3b0c11ad479b9911c/114/9aebe5ac793d17092f75097602161f4d/40977521.JPG", "caption": "" }, "displayorder": 1, "url": "//cdnparap30.paragonrels.com/ParagonImages/Property/P3/MAXEBRDI/40977521/1/0/0/183910841d273f5b0f1f7d0370447d61/114/9aebe5ac793d17092f75097602161f4d/40977521-1.JPG", "caption": "" }, "displayorder": 2, "url": "//cdnparap30.paragonrels.com/ParagonImages/Property/P3/MAXEBRDI/40977521/2/0/0/6ac15cb76c86ccdf9a00939b42045aa8/114/9aebe5ac793d17092f75097602161f4d/40977521-2.JPG", "caption": "" }, "displayorder": 3, "url": "//cdnparap30.paragonrels.com/ParagonImages/Property/P3/MAXEBRDI/40977521/3/0/0/081d1496f208f96df5b3c6ddf64bfc1d/114/9aebe5ac793d17092f75097602161f4d/40977521-3.JPG", "caption": "" }, "displayorder": 4, "url": "//cdnparap30.paragonrels.com/ParagonImages/Property/P3/MAXEBRDI/40977521/4/0/0/afe5ec394aaa5d935f09695dedab0837/114/9aebe5ac793d17092f75097602161f4d/40977521-4.JPG", "caption": "" }, "displayorder": 5, "url": "//cdnparap30.paragonrels.com/ParagonImages/Property/P3/MAXEBRDI/40977521/5/0/0/97ffacdb77b3950e1d06bf96fc9bf6ba/114/9aebe5ac793d17092f75097602161f4d/40977521-5.JPG", "caption": "" }, "displayorder": 6, "url": "//cdnparap30.paragonrels.com/ParagonImages/Property/P3/MAXEBRDI/40977521/6/0/0/a51632faf01f03dc5933f9d9122b98a0/114/9aebe5ac793d17092f75097602161f4d/40977521-6.JPG", "caption": "" }, "displayorder": 7, "url": "//cdnparap30.paragonrels.com/ParagonImages/Property/P3/MAXEBRDI/40977521/7/0/0/4c3bfaec899b93abb196adbfacd8a50b/114/9aebe5ac793d17092f75097602161f4d/40977521-7.JPG", "caption": "" }, "displayorder": 8, "url": "//cdnparap30.paragonrels.com/ParagonImages/Property/P3/MAXEBRDI/40977521/8/0/0/d0d0f60b6ec14efa7a51d49231e4e510/114/9aebe5ac793d17092f75097602161f4d/40977521-8.JPG", "caption": "" }, "displayorder": 9, "url": "//cdnparap30.paragonrels.com/ParagonImages/Property/P3/MAXEBRDI/40977521/9/0/0/aeec696d1446df976b00dfa2e7a17f0e/114/9aebe5ac793d17092f75097602161f4d/40977521-9.JPG", "caption": "" }, "displayorder": 10, "url": "//cdnparap30.paragonrels.com/ParagonImages/Property/P3/MAXEBRDI/40977521/10/0/0/19abf4f7f325a0c9627c22ccaa359c91/114/9aebe5ac793d17092f75097602161f4d/40977521-10.JPG", "caption": "" }, "displayorder": 11, "url": "//cdnparap30.paragonrels.com/ParagonImages/Property/P3/MAXEBRDI/40977521/11/0/0/4800f34f826b6ff7a6246ec1f62b314c/114/9aebe5ac793d17092f75097602161f4d/40977521-11.JPG", "caption": "" }, "displayorder": 12, "url": "//cdnparap30.paragonrels.com/ParagonImages/Property/P3/MAXEBRDI/40977521/12/0/0/b5fd35821b4960cb942daae74b677eb5/114/9aebe5ac793d17092f75097602161f4d/40977521-12.JPG", "caption": "" }, "displayorder": 13, "url": "//cdnparap30.paragonrels.com/ParagonImages/Property/P3/MAXEBRDI/40977521/13/0/0/2683a69f137df72107fb1c7b7b2e80bb/114/9aebe5ac793d17092f75097602161f4d/40977521-13.JPG", "caption": "" }, "displayorder": 14, "url": "//cdnparap30.paragonrels.com/ParagonImages/Property/P3/MAXEBRDI/40977521/14/0/0/745dbb53b451e97dda95c0a4d04d776c/114/9aebe5ac793d17092f75097602161f4d/40977521-14.JPG", "caption": "" }, "displayorder": 15, "url": "//cdnparap30.paragonrels.com/ParagonImages/Property/P3/MAXEBRDI/40977521/15/0/0/ee35269e99b8a0ed29018802b8b86de2/114/9aebe5ac793d17092f75097602161f4d/40977521-15.JPG", "caption": "" }, "displayorder": 16, "url": "//cdnparap30.paragonrels.com/ParagonImages/Property/P3/MAXEBRDI/40977521/16/0/0/e14d2536ced2e749343e853b7908ab1b/114/9aebe5ac793d17092f75097602161f4d/40977521-16.JPG", "caption": "" }, "displayorder": 17, "url": "//cdnparap30.paragonrels.com/ParagonImages/Property/P3/MAXEBRDI/40977521/17/0/0/86ebcd91467d64945fc394d6b7bbccb3/114/9aebe5ac793d17092f75097602161f4d/40977521-17.JPG", "caption": "" }, "displayorder": 18, "url": "//cdnparap30.paragonrels.com/ParagonImages/Property/P3/MAXEBRDI/40977521/18/0/0/0d7476f4764262ae30b8789d6585d02c/114/9aebe5ac793d17092f75097602161f4d/40977521-18.JPG", "caption": "" }, "displayorder": 19, "url": "//cdnparap30.paragonrels.com/ParagonImages/Property/P3/MAXEBRDI/40977521/19/0/0/587ac189c7e4c87686f79c7dad1e131a/114/9aebe5ac793d17092f75097602161f4d/40977521-19.JPG", "caption": "" }, "displayorder": 20, "url": "//cdnparap30.paragonrels.com/ParagonImages/Property/P3/MAXEBRDI/40977521/20/0/0/6bb04ec846c3a5fdf10abf8e4663a6d8/114/9aebe5ac793d17092f75097602161f4d/40977521-20.JPG", "caption": "" }, "displayorder": 21, "url": "//cdnparap30.paragonrels.com/ParagonImages/Property/P3/MAXEBRDI/40977521/21/0/0/03f4ebb74d182fe880c4128ac40b456d/114/9aebe5ac793d17092f75097602161f4d/40977521-21.JPG", "caption": "" }, "displayorder": 22, "url": "//cdnparap30.paragonrels.com/ParagonImages/Property/P3/MAXEBRDI/40977521/22/0/0/9d57835ebb2c51b27192c452632b7b75/114/9aebe5ac793d17092f75097602161f4d/40977521-22.JPG", "caption": "" }, "displayorder": 23, "url": "//cdnparap30.paragonrels.com/ParagonImages/Property/P3/MAXEBRDI/40977521/23/0/0/c5b455b15ed5dc0ade76d81bb8d5e173/114/9aebe5ac793d17092f75097602161f4d/40977521-23.JPG", "caption": "" }, "displayorder": 24, "url": "//cdnparap30.paragonrels.com/ParagonImages/Property/P3/MAXEBRDI/40977521/24/0/0/c6511437089fb00dde4a2112c83ee70e/114/9aebe5ac793d17092f75097602161f4d/40977521-24.JPG", "caption": "" }, "displayorder": 25, "url": "//cdnparap30.paragonrels.com/ParagonImages/Property/P3/MAXEBRDI/40977521/25/0/0/b23a8073ac7cc3f5cf1acfe243bb5697/114/9aebe5ac793d17092f75097602161f4d/40977521-25.JPG", "caption": "" }, "displayorder": 26, "url": "//cdnparap30.paragonrels.com/ParagonImages/Property/P3/MAXEBRDI/40977521/26/0/0/05358f9b4ed9c1fc9bc5e0601ffe8622/114/9aebe5ac793d17092f75097602161f4d/40977521-26.JPG", "caption": "" }, "displayorder": 27, "url": "//cdnparap30.paragonrels.com/ParagonImages/Property/P3/MAXEBRDI/40977521/27/0/0/0cacaedfe1a3cf8906b7de4b7acf8e30/114/9aebe5ac793d17092f75097602161f4d/40977521-27.JPG", "caption": "" }, "displayorder": 28, "url": "//cdnparap30.paragonrels.com/ParagonImages/Property/P3/MAXEBRDI/40977521/28/0/0/e4ad2fbf859ceb995271e87aeb5974e3/114/9aebe5ac793d17092f75097602161f4d/40977521-28.JPG", "caption": "" }, "displayorder": 29, "url": "//cdnparap30.paragonrels.com/ParagonImages/Property/P3/MAXEBRDI/40977521/29/0/0/60c07cf2ba9855217f6bf9e319789f3f/114/9aebe5ac793d17092f75097602161f4d/40977521-29.JPG", "caption": "" }, "displayorder": 30, "url": "//cdnparap30.paragonrels.com/ParagonImages/Property/P3/MAXEBRDI/40977521/30/0/0/b0d447c098933a00d978b1d1e098b14e/114/9aebe5ac793d17092f75097602161f4d/40977521-30.JPG", "caption": "" }, "displayorder": 31, "url": "//cdnparap30.paragonrels.com/ParagonImages/Property/P3/MAXEBRDI/40977521/32/0/0/95936385a051692c6b18777bc28ce605/114/9aebe5ac793d17092f75097602161f4d/40977521-32.JPG", "caption": "" }, "displayorder": 32, "url": "//cdnparap30.paragonrels.com/ParagonImages/Property/P3/MAXEBRDI/40977521/33/0/0/cb364309eecfa9a0821bff6dc6b690a6/114/9aebe5ac793d17092f75097602161f4d/40977521-33.JPG", "caption": "" }, "displayorder": 33, "url": "//cdnparap30.paragonrels.com/ParagonImages/Property/P3/MAXEBRDI/40977521/34/0/0/b08d0245938d2497e1f571bf85eedb0c/114/9aebe5ac793d17092f75097602161f4d/40977521-34.JPG", "caption": "" }, "displayorder": 34, "url": "//cdnparap30.paragonrels.com/ParagonImages/Property/P3/MAXEBRDI/40977521/35/0/0/469f1938fbc0a0396187f38da4293b4b/114/9aebe5ac793d17092f75097602161f4d/40977521-35.JPG", "caption": "" }, "displayorder": 35, "url": "//cdnparap30.paragonrels.com/ParagonImages/Property/P3/MAXEBRDI/40977521/36/0/0/1c8fcaacdab47e60bdf2dd7c5d561332/114/9aebe5ac793d17092f75097602161f4d/40977521-36.JPG", "caption": "" }, "displayorder": 36, "url": "//cdnparap30.paragonrels.com/ParagonImages/Property/P3/MAXEBRDI/40977521/37/0/0/192f2d438f3578692892264d63264115/114/9aebe5ac793d17092f75097602161f4d/40977521-37.JPG", "caption": "" }, "displayorder": 37, "url": "//cdnparap30.paragonrels.com/ParagonImages/Property/P3/MAXEBRDI/40977521/38/0/0/82d5eeb2d2580c642071c73084ced8f3/114/9aebe5ac793d17092f75097602161f4d/40977521-38.JPG", "caption": "" }, "displayorder": 38, "url": "//cdnparap30.paragonrels.com/ParagonImages/Property/P3/MAXEBRDI/40977521/39/0/0/d27d7e48dee2a57bd0e229a4ac52c508/114/9aebe5ac793d17092f75097602161f4d/40977521-39.JPG", "caption": "" } ], "agent": { "name": "Joanne Del Torre", "phone": "510-366-5933", "email": "joanne.deltorre@redfin.com" }, "broker": { "name": "Redfin", "phone": "", "email": "" } }; ]]>
25308 Morse Ct
HAYWARD, CA 94542

Click here for map
Residential Home
$1,075,000
2,080 Sq Feet
4 Bedrooms
3 Bathrooms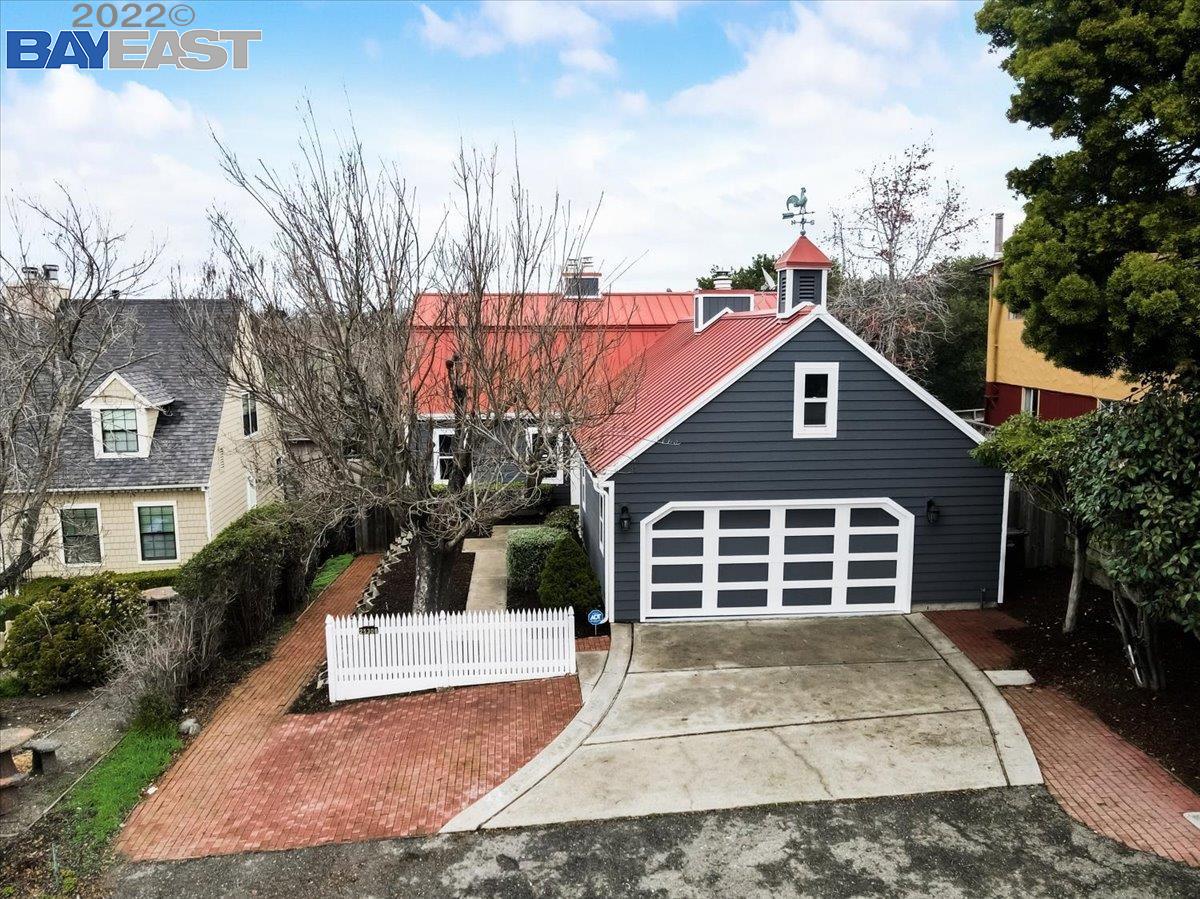 Details:
Lot Sq Feet:
5,601
Fireplaces:
3
HOA?
No
Bank Owned?
No
Status:
Sold
Remarks:
Newly completed whole house renovation located in the Hayward Hills! First floor bedroom and full bath. Sunny eat in kitchen with white cabinetry, quartz counter tops, white tile back splash, stainless steel appliances including a gas stove and garden window. New light wood laminate flooring in main living areas. Spacious living room with fireplace. Family room/den with fireplace and built in cabinets. Large master suite with fireplace and walk in closet. New carpet in all bedrooms. Dual paned windows. Freshly painted inside and out. Inside laundry room. Air conditioning. Walking distance to Cal State East Bay. Don't miss this golden opportunity!
There are currently no open houses for this property. Please contact
Joanne Del Torre
to schedule an appointment.