<![CDATA[ var dwellicious_data = { "address": "2548 Knollwood Drive ", "city": "CAMERON PARK", "state": "CA", "zip": "95682 7719", "zip4": "", "area": "", "subdivision": "", "county": "", "price": "797900", "beds": "4", "baths": "3", "sqft": "2691", "lotsize": "13504", "yearbuilt": "2005-01-01", "proptype": "Residential", "mlsnum": "BA222002726", "active": true, "remarks": "Fantastic 4 bedroom 3 bath home offering a wide-open floor plan and tons of natural light. This amazing single story, freshly painted home features a spacious kitchen with granite counters, maple cabinets, tile flooring, new fans, recessed lighting and an oversized island. Adjoining great room includes hardwood flooring and a cozy fireplace + pellet stove for chilly winter nights. Awesome split floor plan boasts remote owners suite with walk-in closet, dual vanities, jetted tub w/granite surround & separate walk-in shower. 3 Guest Bedrooms include a Jr. primary and ensuite bath with new carpet, new paint and new closet doors.This fantastic home features newer decking, a large level pool size backyard & adjoining greenbelt with beautiful views, lots of privacy & room for a crowd, perfect for entertaining family and friends year round!. With fantastic access to Hwy 50, 1 hr to Lake Tahoe, great shopping and dining with RV Access and NO HOA'S! Welcome home to 2548 Knollwood Dr!", "photos": [ { "displayorder": 0, "url": "https://mediarem.metrolist.net/metrolist/listingpics/bigphoto/2022/01/11/5d289986-8694-4c86-91cb-fde5da54c18c.jpg", "caption": "" }, "displayorder": 1, "url": "https://mediarem.metrolist.net/metrolist/listingpics/bigphoto/2022/01/11/10046ad5-8fa7-472f-bbf4-1a5867f3685a.jpg", "caption": "" }, "displayorder": 2, "url": "https://mediarem.metrolist.net/metrolist/listingpics/bigphoto/2022/01/11/f97cb35c-ec32-422e-af02-c431b1fee027.jpg", "caption": "" }, "displayorder": 3, "url": "https://mediarem.metrolist.net/metrolist/listingpics/bigphoto/2022/01/11/4200197e-f407-496a-bf7f-2fd85b2dfcc7.jpg", "caption": "" }, "displayorder": 4, "url": "https://mediarem.metrolist.net/metrolist/listingpics/bigphoto/2022/01/11/0e71e077-17a0-4d2c-82f5-8f0363cdb0d7.jpg", "caption": "" }, "displayorder": 5, "url": "https://mediarem.metrolist.net/metrolist/listingpics/bigphoto/2022/01/11/419e8f44-f904-4ee1-b696-4c93bc380f3c.jpg", "caption": "" }, "displayorder": 6, "url": "https://mediarem.metrolist.net/metrolist/listingpics/bigphoto/2022/01/11/09c24d1f-a941-4b65-bec3-540440140c35.jpg", "caption": "" }, "displayorder": 7, "url": "https://mediarem.metrolist.net/metrolist/listingpics/bigphoto/2022/01/11/51375c54-2cf3-4a4b-a786-2f117b534bab.jpg", "caption": "" }, "displayorder": 8, "url": "https://mediarem.metrolist.net/metrolist/listingpics/bigphoto/2022/01/11/eac4ee25-d892-473d-9cf7-4605792a535e.jpg", "caption": "" }, "displayorder": 9, "url": "https://mediarem.metrolist.net/metrolist/listingpics/bigphoto/2022/01/11/e3165a33-5500-465b-93db-990b9de2483c.jpg", "caption": "" }, "displayorder": 10, "url": "https://mediarem.metrolist.net/metrolist/listingpics/bigphoto/2022/01/11/8388ec26-a7c5-4800-a248-ebce9391038c.jpg", "caption": "" }, "displayorder": 11, "url": "https://mediarem.metrolist.net/metrolist/listingpics/bigphoto/2022/01/11/46b0309a-90ec-4870-a088-7b94c08ef227.jpg", "caption": "" }, "displayorder": 12, "url": "https://mediarem.metrolist.net/metrolist/listingpics/bigphoto/2022/01/11/5f6bf863-3001-433d-9ed9-61cfc62edeca.jpg", "caption": "" }, "displayorder": 13, "url": "https://mediarem.metrolist.net/metrolist/listingpics/bigphoto/2022/01/11/1a32f800-30b6-479e-829d-87460a691bc8.jpg", "caption": "" }, "displayorder": 14, "url": "https://mediarem.metrolist.net/metrolist/listingpics/bigphoto/2022/01/11/6906e643-ad4e-4a42-a447-4d613d18135e.jpg", "caption": "" }, "displayorder": 15, "url": "https://mediarem.metrolist.net/metrolist/listingpics/bigphoto/2022/01/11/4a9d0e77-dccf-4cba-b177-c48a79adba20.jpg", "caption": "" }, "displayorder": 16, "url": "https://mediarem.metrolist.net/metrolist/listingpics/bigphoto/2022/01/11/a22c7b25-f89b-4466-a7c6-16c3b2f5ad7e.jpg", "caption": "" }, "displayorder": 17, "url": "https://mediarem.metrolist.net/metrolist/listingpics/bigphoto/2022/01/11/12224f17-f8a0-425a-bd87-3d1a6a1b8f36.jpg", "caption": "" }, "displayorder": 18, "url": "https://mediarem.metrolist.net/metrolist/listingpics/bigphoto/2022/01/11/f5d895dc-158f-4f6f-8cf4-2bd6de8b742b.jpg", "caption": "" }, "displayorder": 19, "url": "https://mediarem.metrolist.net/metrolist/listingpics/bigphoto/2022/01/11/31710880-01cc-4d50-96fe-e10b7078b8bb.jpg", "caption": "" }, "displayorder": 20, "url": "https://mediarem.metrolist.net/metrolist/listingpics/bigphoto/2022/01/11/e9cd3e63-1841-440a-8028-945535235bfe.jpg", "caption": "" }, "displayorder": 21, "url": "https://mediarem.metrolist.net/metrolist/listingpics/bigphoto/2022/01/11/980887bf-05c0-41c5-85c8-1fb0e11c254d.jpg", "caption": "" }, "displayorder": 22, "url": "https://mediarem.metrolist.net/metrolist/listingpics/bigphoto/2022/01/11/e7e0113b-6a3f-413d-9190-50698a56bb10.jpg", "caption": "" }, "displayorder": 23, "url": "https://mediarem.metrolist.net/metrolist/listingpics/bigphoto/2022/01/11/d5b19bfe-cd71-48d7-a535-9f4091002898.jpg", "caption": "" }, "displayorder": 24, "url": "https://mediarem.metrolist.net/metrolist/listingpics/bigphoto/2022/01/11/b7de31fb-cd4e-49c6-9164-1d452ed2940c.jpg", "caption": "" }, "displayorder": 25, "url": "https://mediarem.metrolist.net/metrolist/listingpics/bigphoto/2022/01/11/e31d6619-b779-4f85-957b-ca0704696542.jpg", "caption": "" }, "displayorder": 26, "url": "https://mediarem.metrolist.net/metrolist/listingpics/bigphoto/2022/01/11/3c2d5d9e-089d-4536-9479-d1f8979cfb27.jpg", "caption": "" }, "displayorder": 27, "url": "https://mediarem.metrolist.net/metrolist/listingpics/bigphoto/2022/01/11/f2fe3ff0-3438-49a8-a6fa-fa52a4ee4345.jpg", "caption": "" }, "displayorder": 28, "url": "https://mediarem.metrolist.net/metrolist/listingpics/bigphoto/2022/01/11/61a3520d-2ede-4a8e-9ecd-bc1b32f8288c.jpg", "caption": "" }, "displayorder": 29, "url": "https://mediarem.metrolist.net/metrolist/listingpics/bigphoto/2022/01/11/29681ff8-83e2-4c57-93c1-db10ee7dc83e.jpg", "caption": "" }, "displayorder": 30, "url": "https://mediarem.metrolist.net/metrolist/listingpics/bigphoto/2022/01/11/b6fa42cf-f973-45f4-b2ee-3c38148d4f13.jpg", "caption": "" }, "displayorder": 31, "url": "https://mediarem.metrolist.net/metrolist/listingpics/bigphoto/2022/01/11/e0c1b8f1-f3e5-4a21-b067-e1b9ccad04dd.jpg", "caption": "" }, "displayorder": 32, "url": "https://mediarem.metrolist.net/metrolist/listingpics/bigphoto/2022/01/11/789e6e3c-5220-4b00-b7f0-5b166075586b.jpg", "caption": "" }, "displayorder": 33, "url": "https://mediarem.metrolist.net/metrolist/listingpics/bigphoto/2022/01/11/f174bce5-ca0a-4ad8-8a86-2ceb276508d2.jpg", "caption": "" }, "displayorder": 34, "url": "https://mediarem.metrolist.net/metrolist/listingpics/bigphoto/2022/01/11/a74ab1b8-7d0b-4f28-b149-459176100ac3.jpg", "caption": "" }, "displayorder": 35, "url": "https://mediarem.metrolist.net/metrolist/listingpics/bigphoto/2022/01/11/6d47523b-ed9b-4e37-9ad2-616ffc9a4f20.jpg", "caption": "" }, "displayorder": 36, "url": "https://mediarem.metrolist.net/metrolist/listingpics/bigphoto/2022/01/11/1405f0af-d8e0-4ecc-9182-7d1000c0ba30.jpg", "caption": "" }, "displayorder": 37, "url": "https://mediarem.metrolist.net/metrolist/listingpics/bigphoto/2022/01/11/99af0230-f771-4bb3-86c3-5138415d3a46.jpg", "caption": "" }, "displayorder": 38, "url": "https://mediarem.metrolist.net/metrolist/listingpics/bigphoto/2022/01/11/49f7c6cb-137d-4415-a0bc-c0c21021f568.jpg", "caption": "" }, "displayorder": 39, "url": "https://mediarem.metrolist.net/metrolist/listingpics/bigphoto/2022/01/11/a6fbc226-7061-49ae-9edc-70812dfd8ae2.jpg", "caption": "" }, "displayorder": 40, "url": "https://mediarem.metrolist.net/metrolist/listingpics/bigphoto/2022/01/11/299c1f47-2e97-43b5-90ac-629d8e5fc8d3.jpg", "caption": "" }, "displayorder": 41, "url": "https://mediarem.metrolist.net/metrolist/listingpics/bigphoto/2022/01/11/fb62e671-02f7-44c3-bf82-d94635b3e772.jpg", "caption": "" }, "displayorder": 42, "url": "https://mediarem.metrolist.net/metrolist/listingpics/bigphoto/2022/01/11/dcc88d96-8b68-4ebf-8594-a4f84591158e.jpg", "caption": "" }, "displayorder": 43, "url": "https://mediarem.metrolist.net/metrolist/listingpics/bigphoto/2022/01/11/8bf5ba4e-2ff7-4116-960a-bbeff913ec7b.jpg", "caption": "" }, "displayorder": 44, "url": "https://mediarem.metrolist.net/metrolist/listingpics/bigphoto/2022/01/11/0ecce471-dbb3-4a7f-afac-4ee4b94f09bc.jpg", "caption": "" }, "displayorder": 45, "url": "https://mediarem.metrolist.net/metrolist/listingpics/bigphoto/2022/01/11/301ed8b9-f278-4bec-95f2-29ab18d41cc2.jpg", "caption": "" }, "displayorder": 46, "url": "https://mediarem.metrolist.net/metrolist/listingpics/bigphoto/2022/01/11/27b62ea1-b7da-4026-9877-d549003d22c4.jpg", "caption": "" }, "displayorder": 47, "url": "https://mediarem.metrolist.net/metrolist/listingpics/bigphoto/2022/01/11/df144c71-6a9a-4947-a090-29f90c162bad.jpg", "caption": "" }, "displayorder": 48, "url": "https://mediarem.metrolist.net/metrolist/listingpics/bigphoto/2022/01/11/564126d9-9391-4486-b71b-e0233c620ebe.jpg", "caption": "" }, "displayorder": 49, "url": "https://mediarem.metrolist.net/metrolist/listingpics/bigphoto/2022/01/11/5e4c8ddf-c4c4-41da-8944-47e1155e424f.jpg", "caption": "" } ], "agent": { "name": "Ellie Ruiz Hitchcock", "phone": "916-817-7790", "email": "ellie.hitchcock@redfin.com" }, "broker": { "name": "Redfin Corporation", "phone": "", "email": "" } }; ]]>
2548 Knollwood Drive
CAMERON PARK, CA 95682 7719

Click here for map
Residential Home
$797,900
2,691 Sq Feet
4 Bedrooms
3 Bathrooms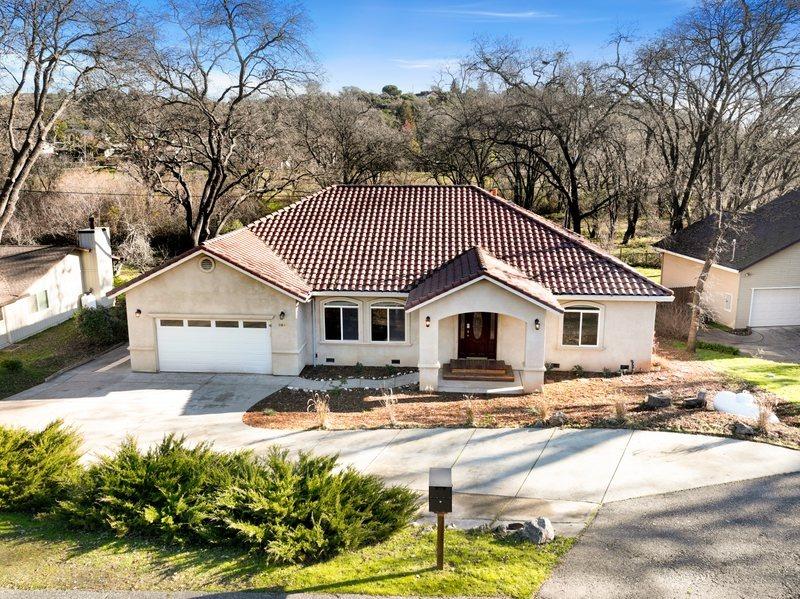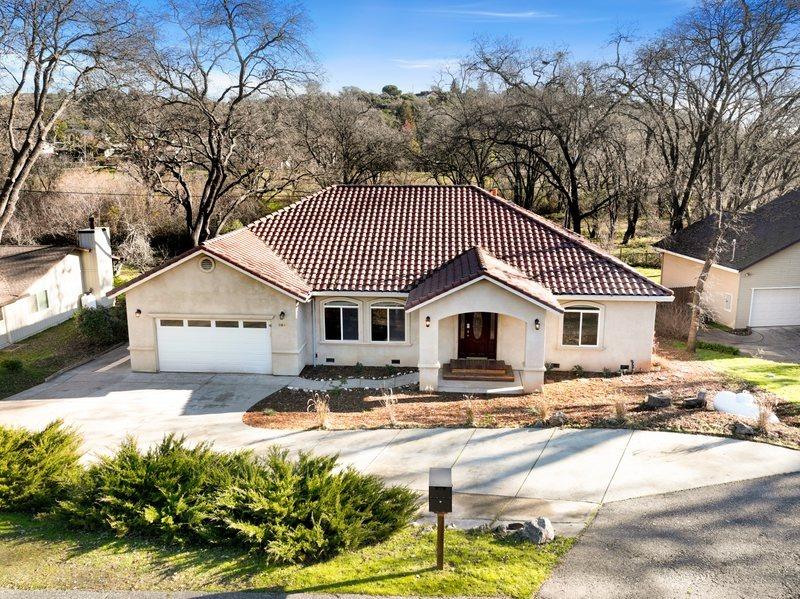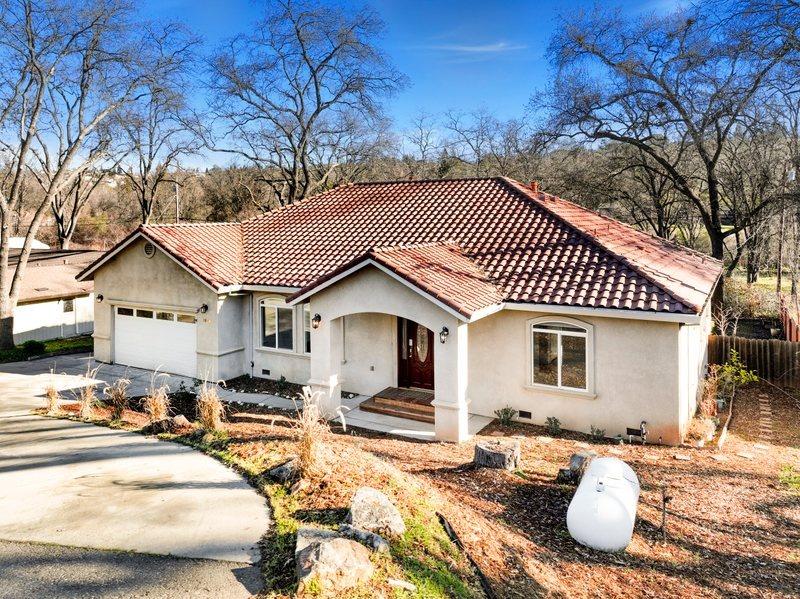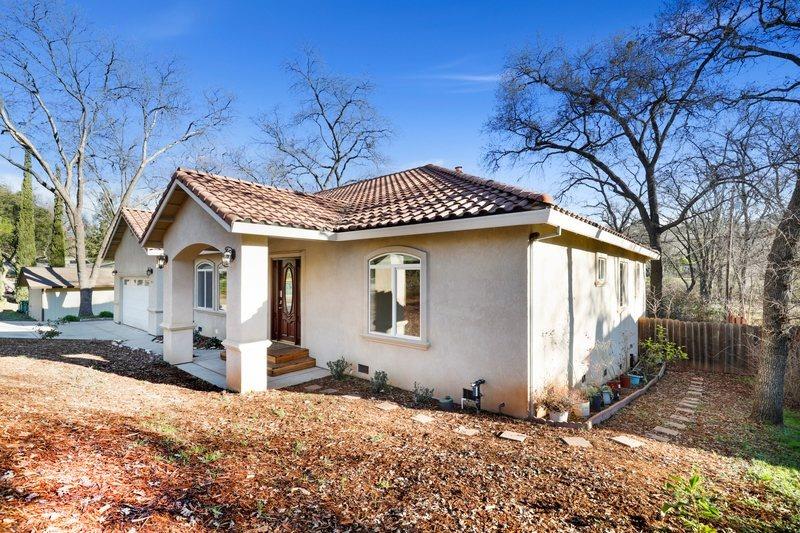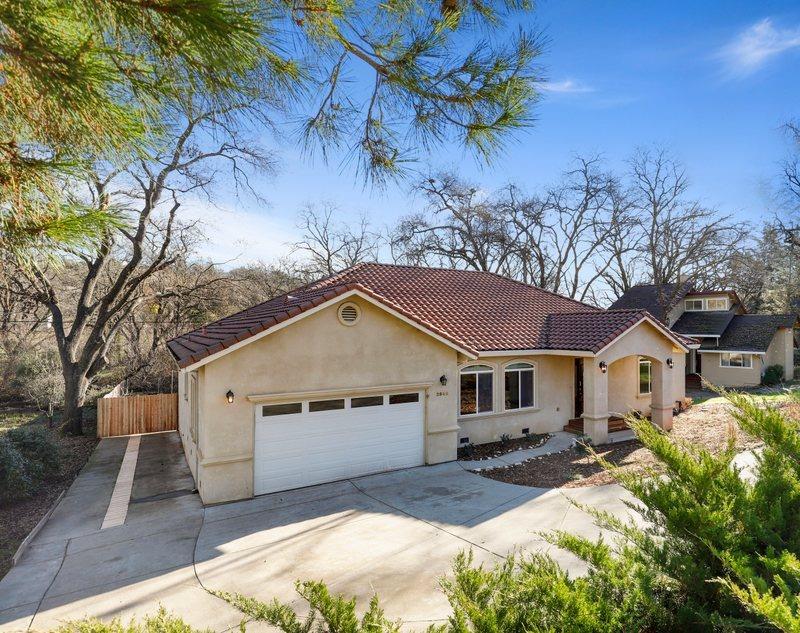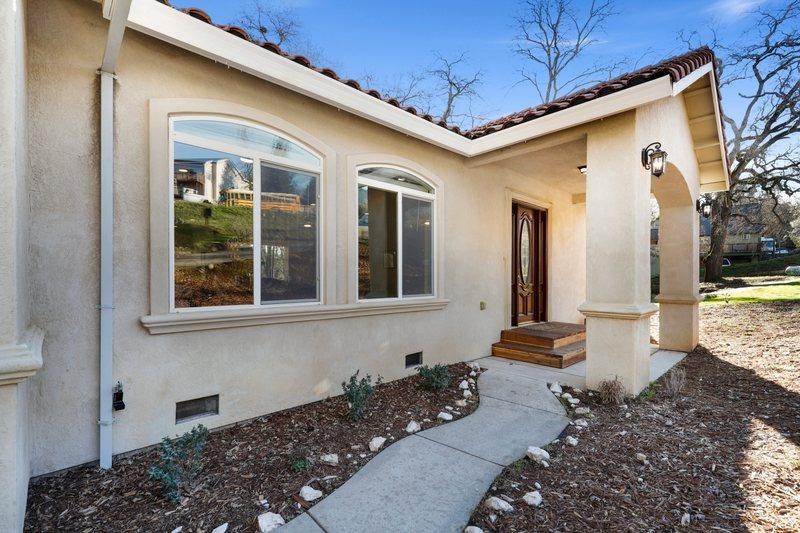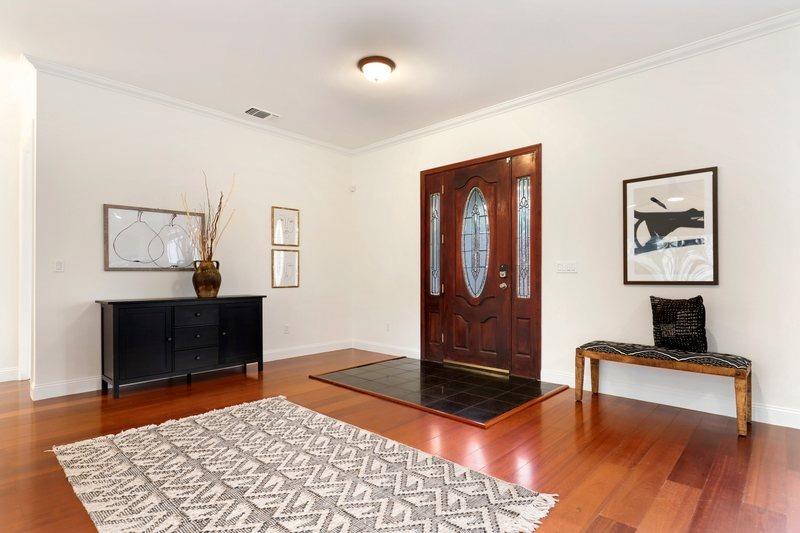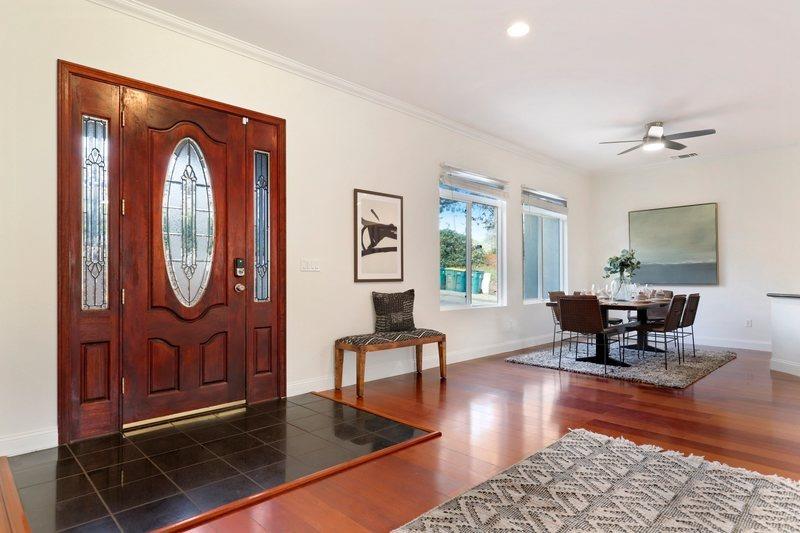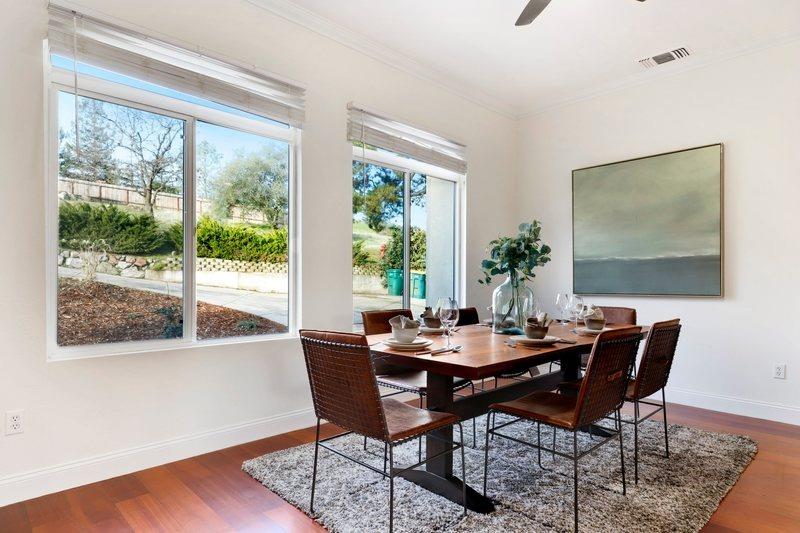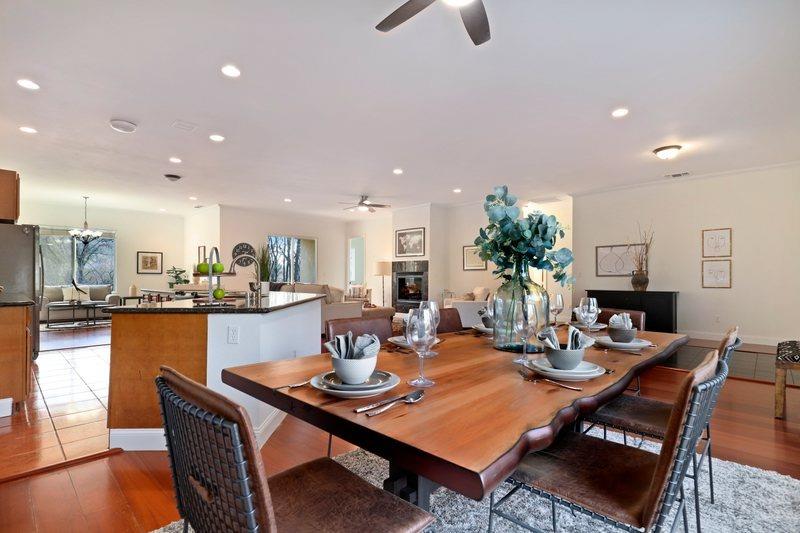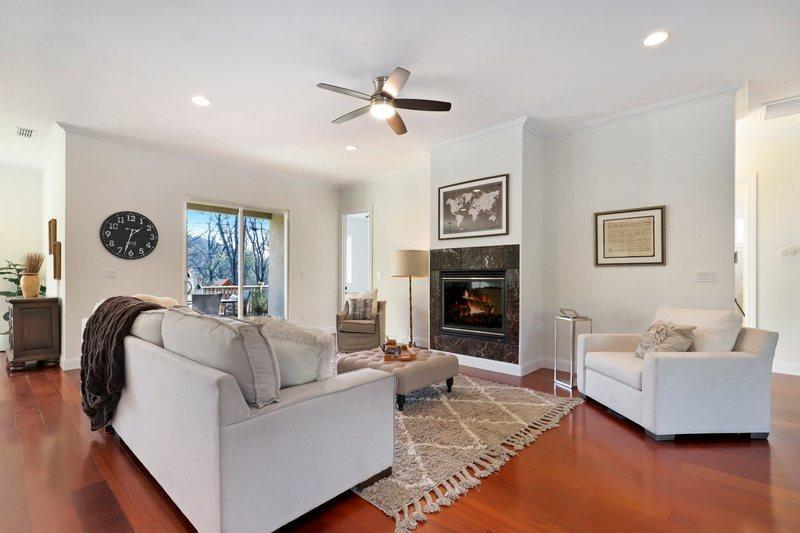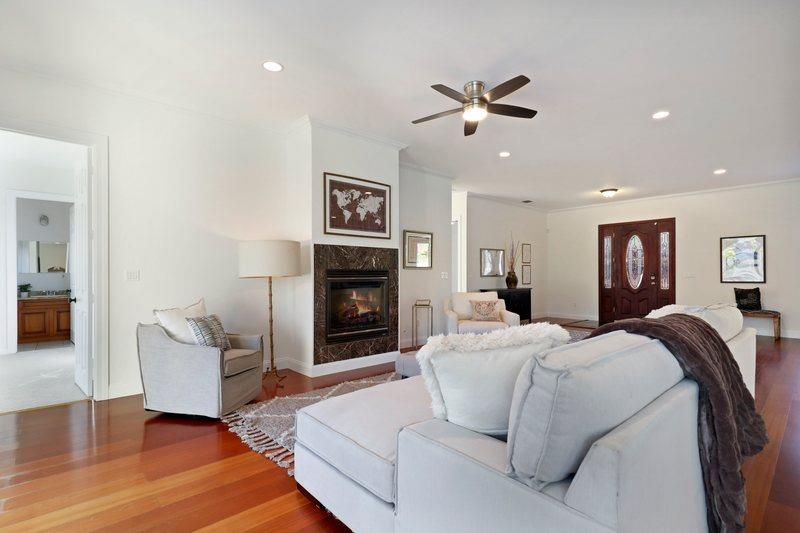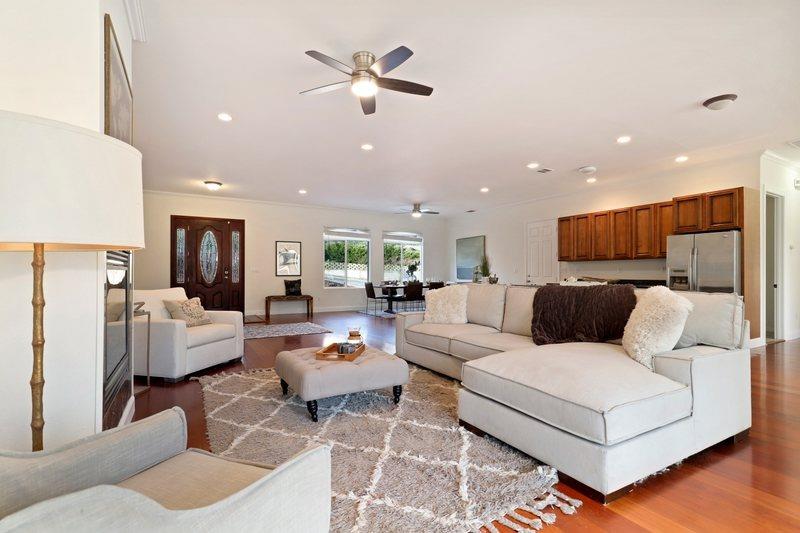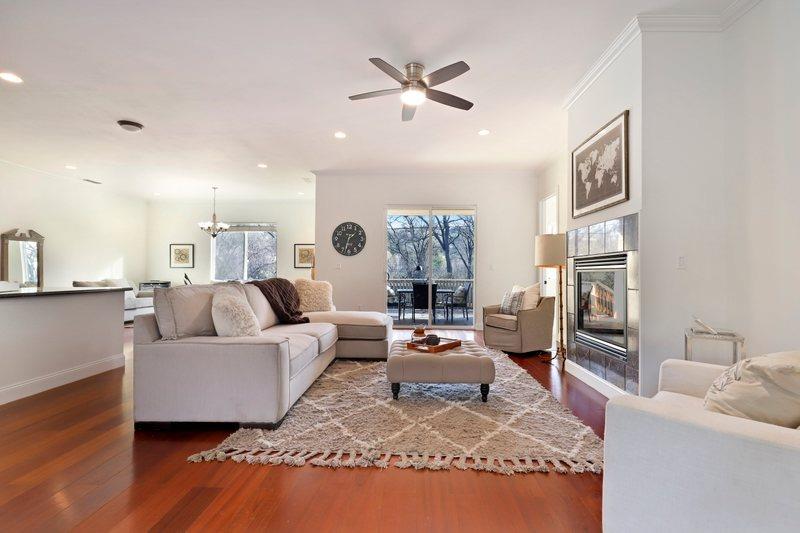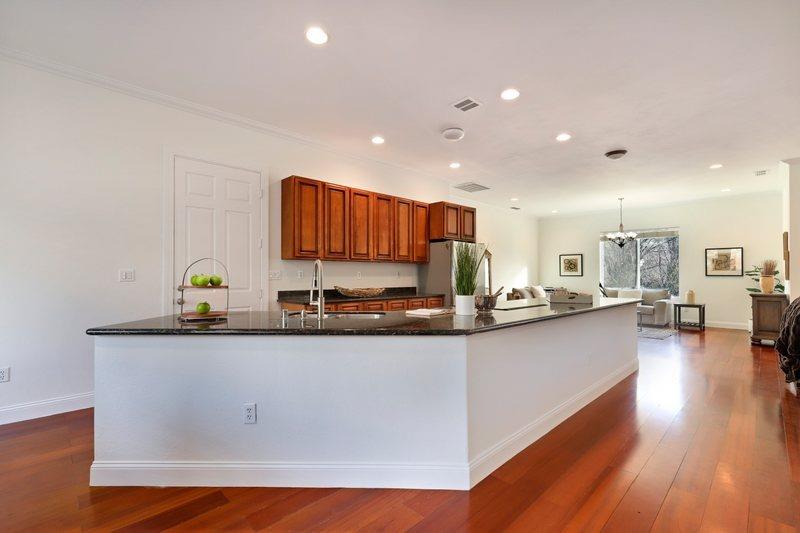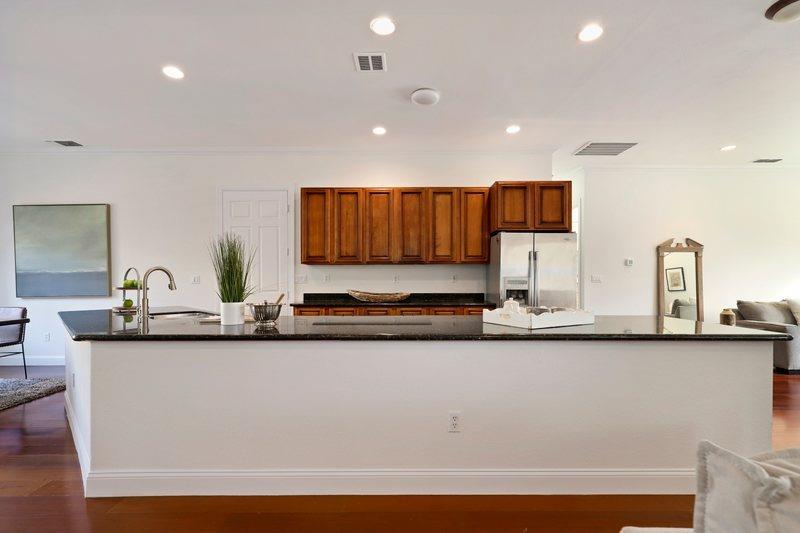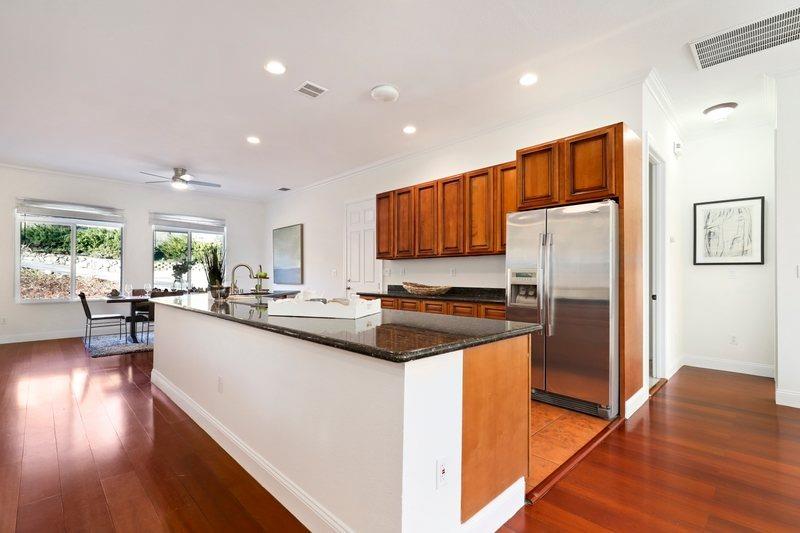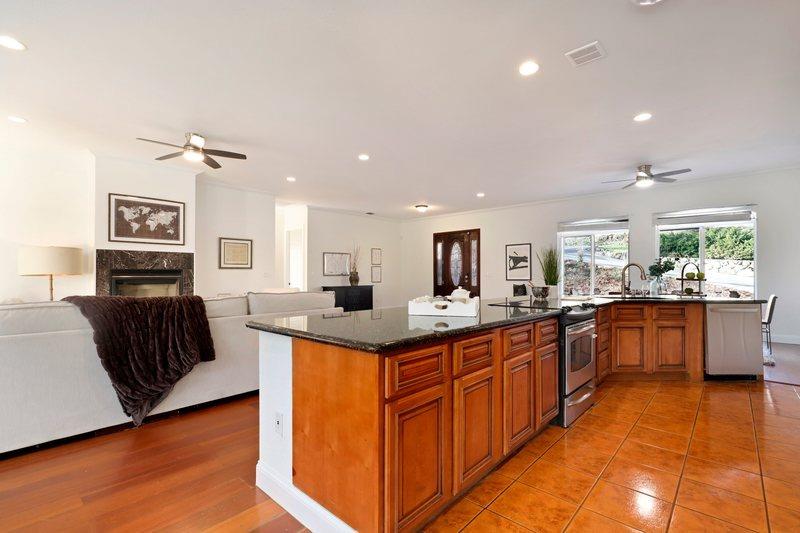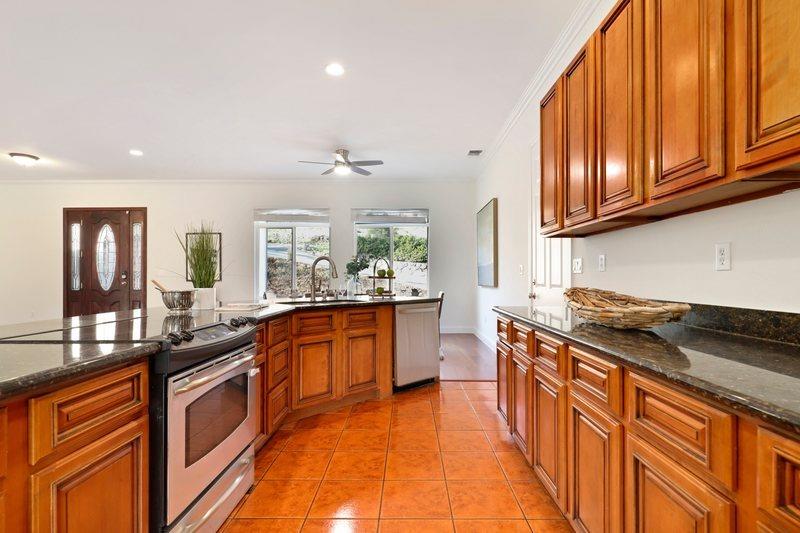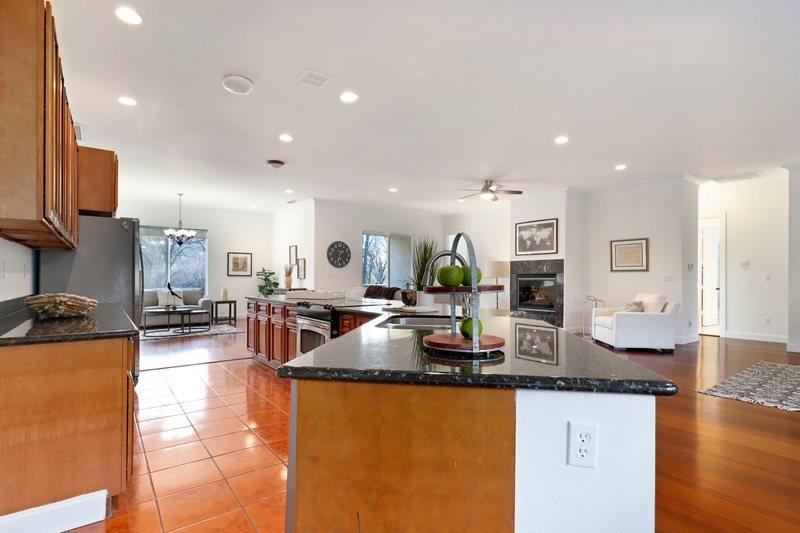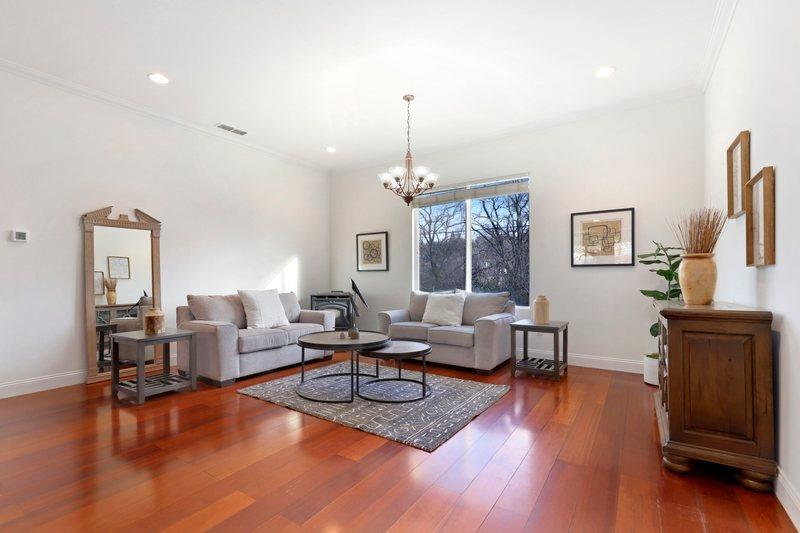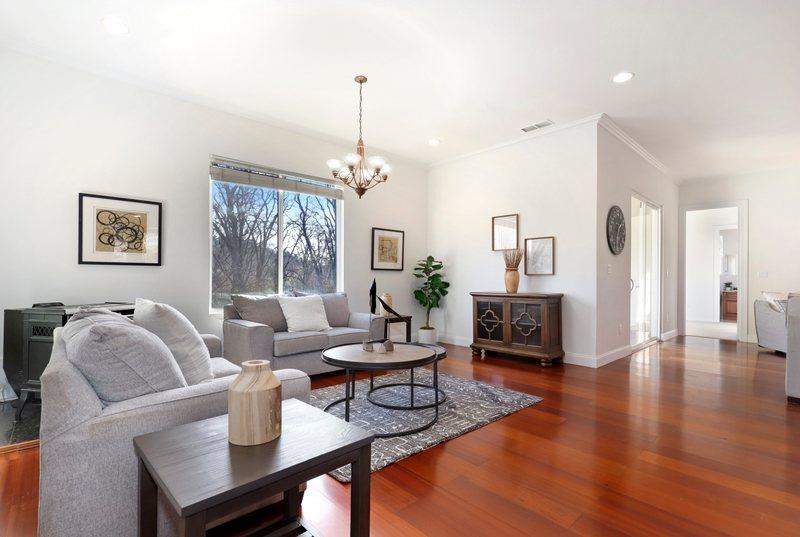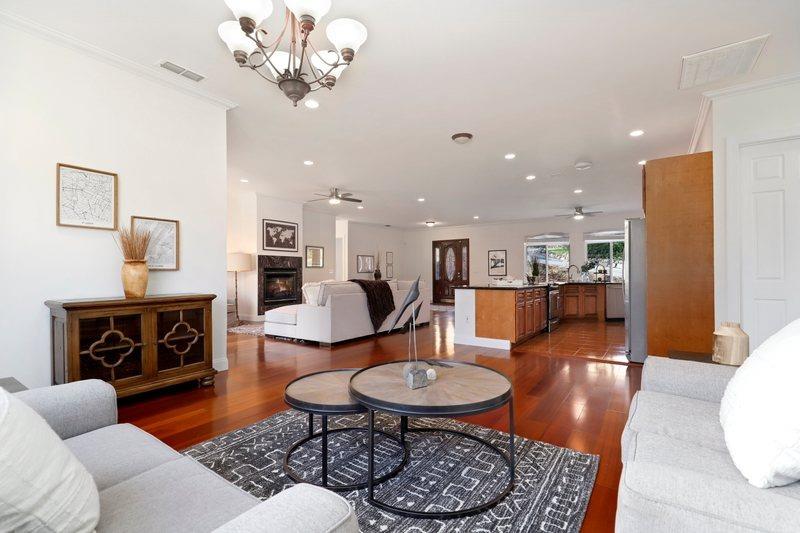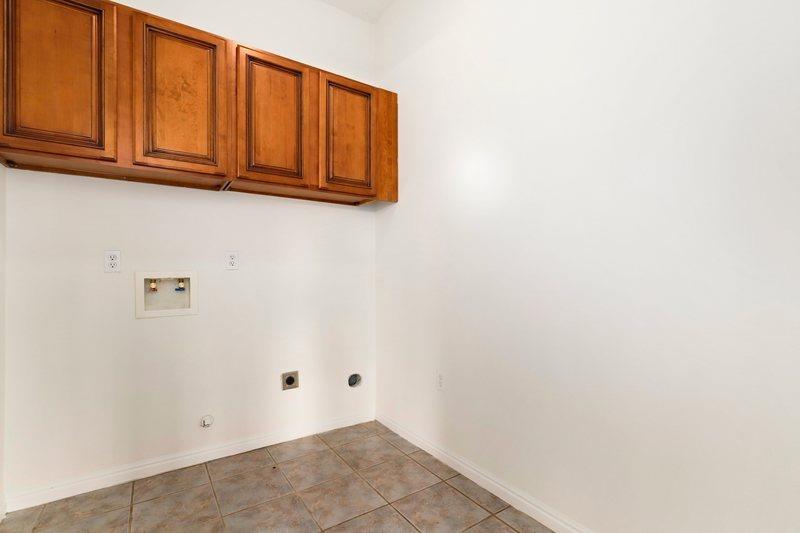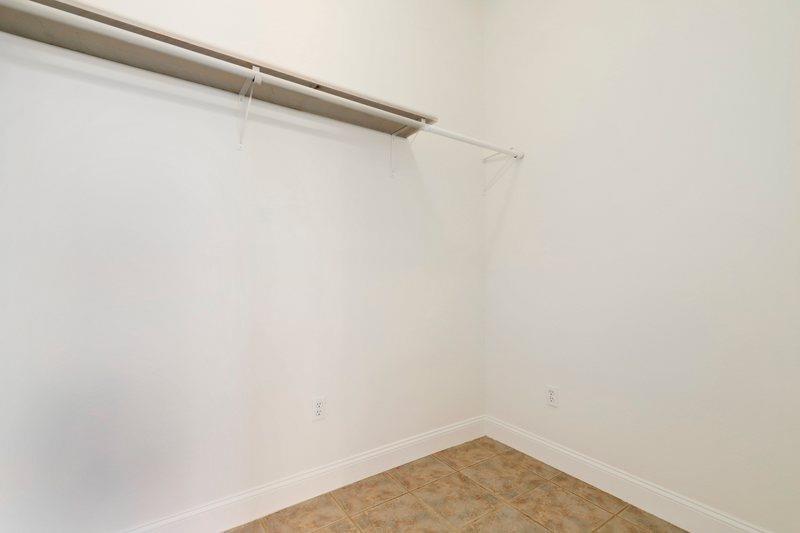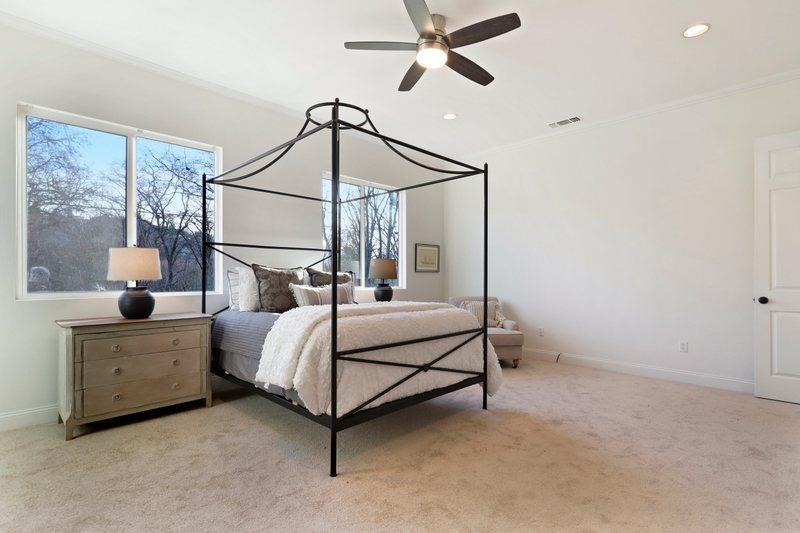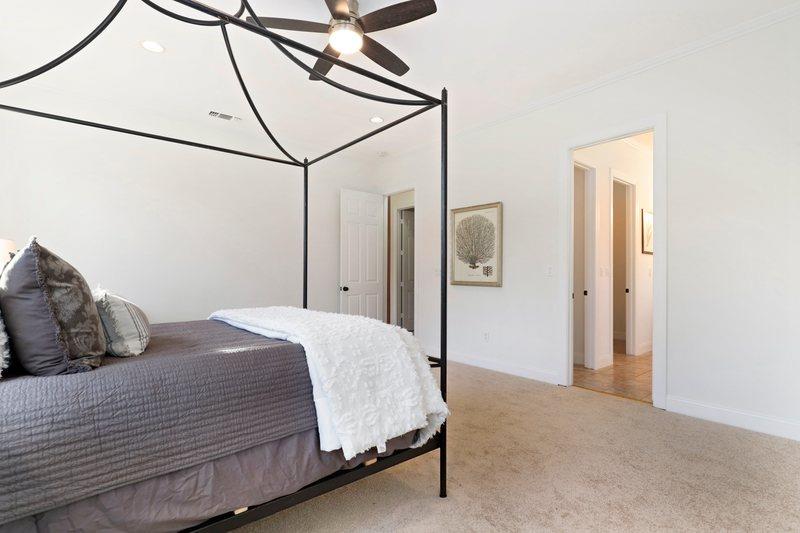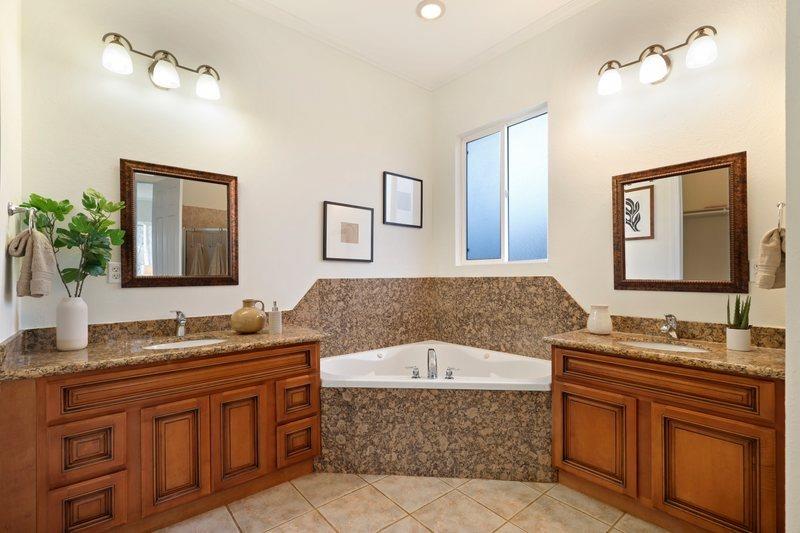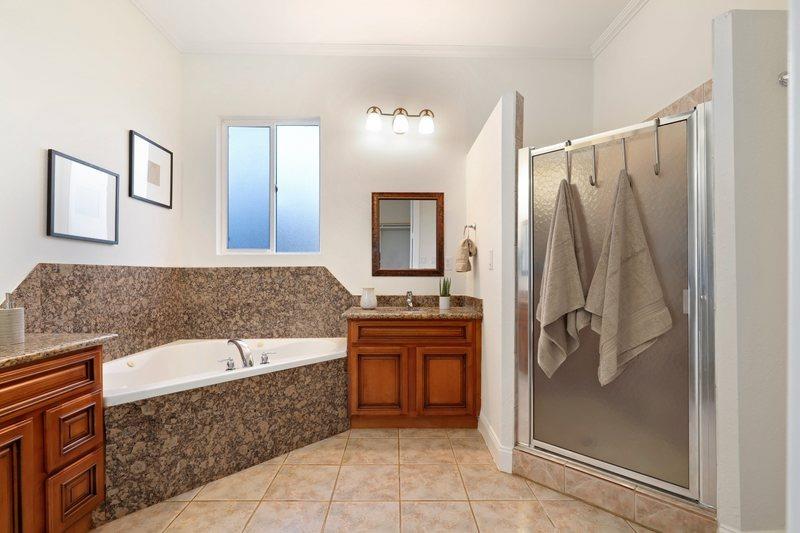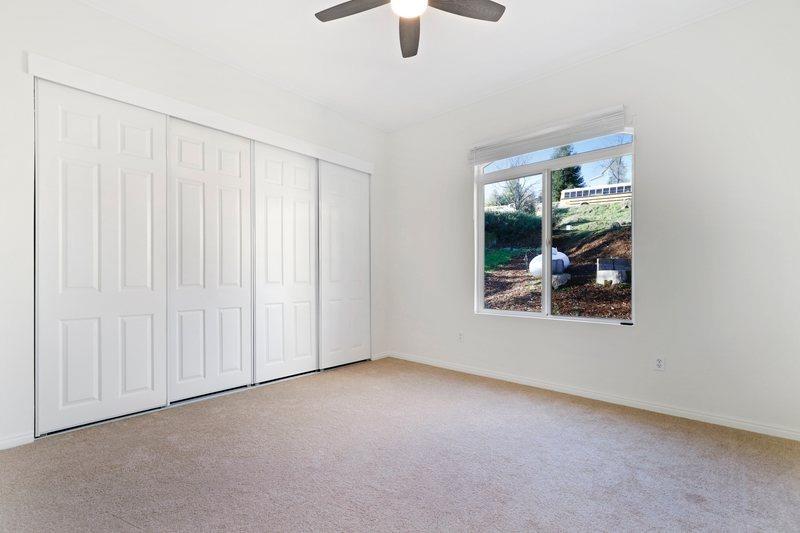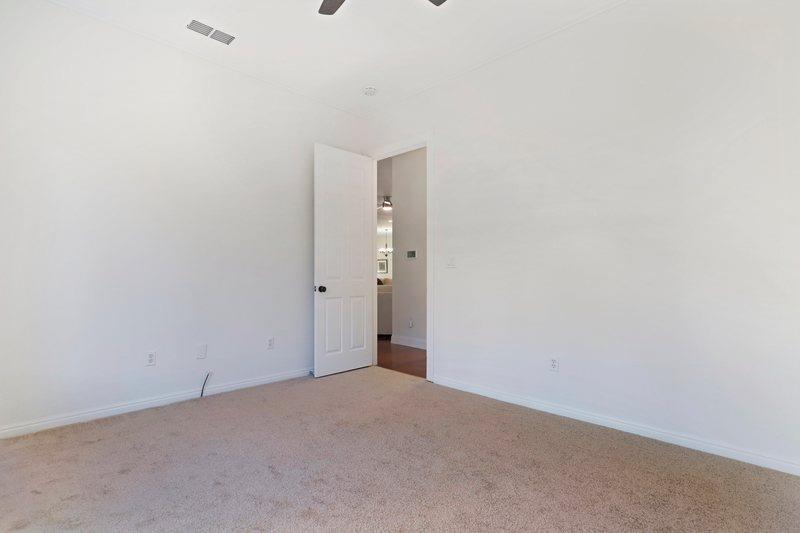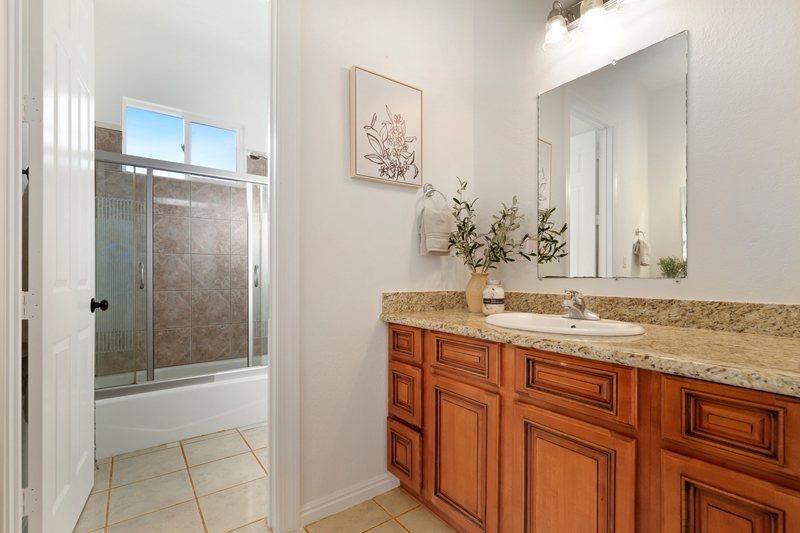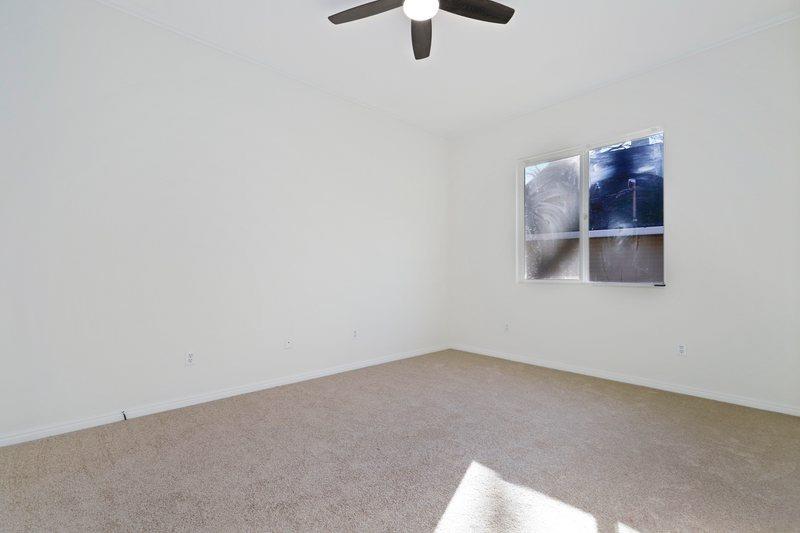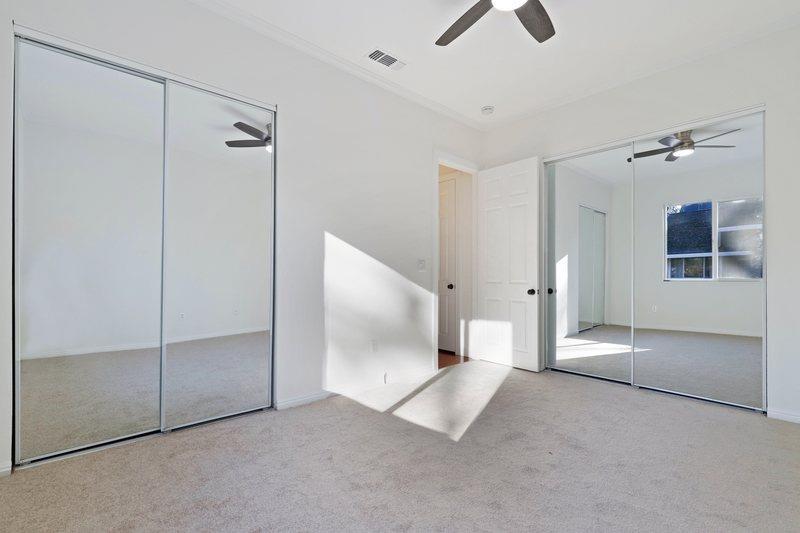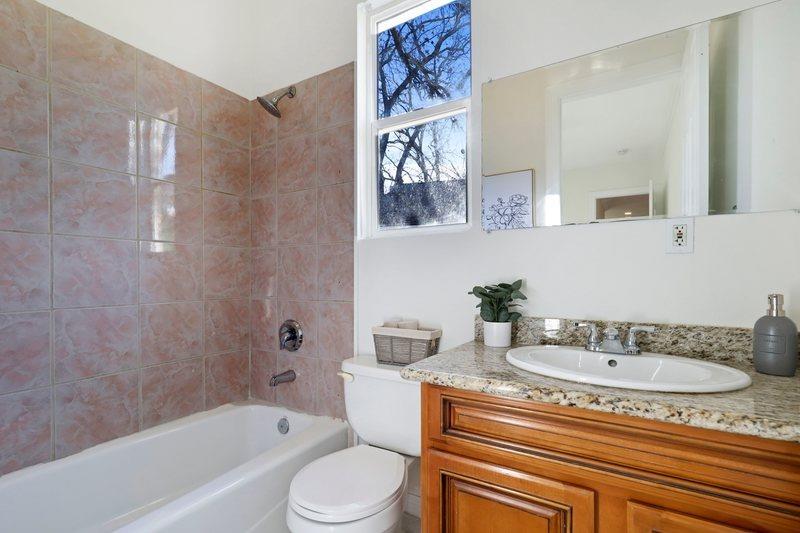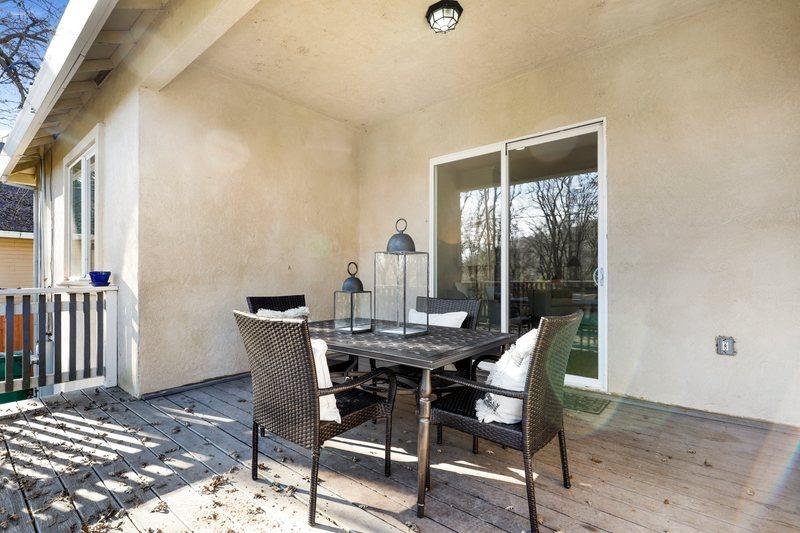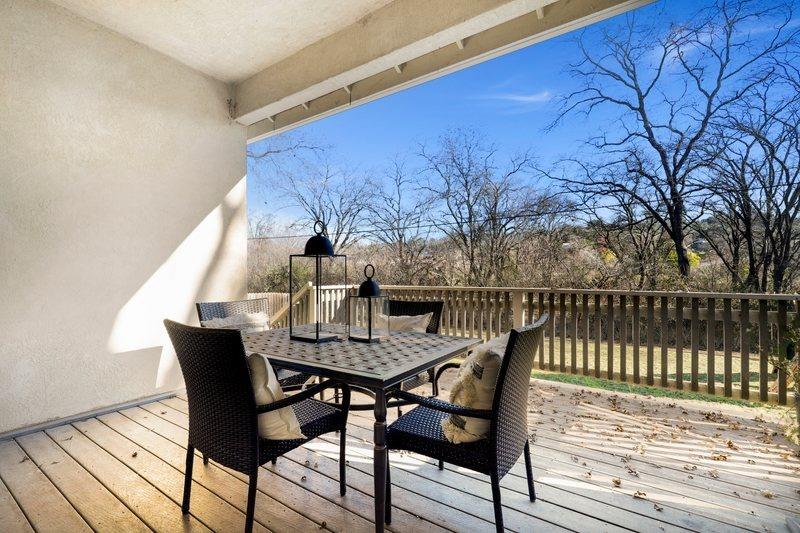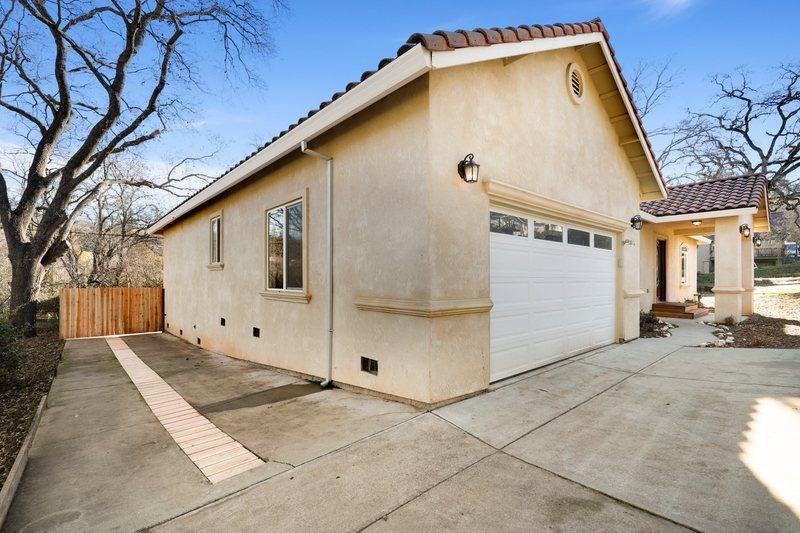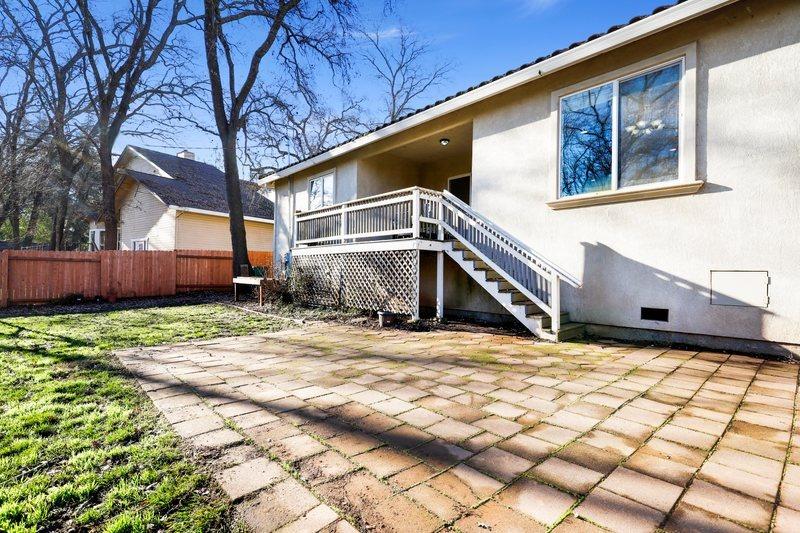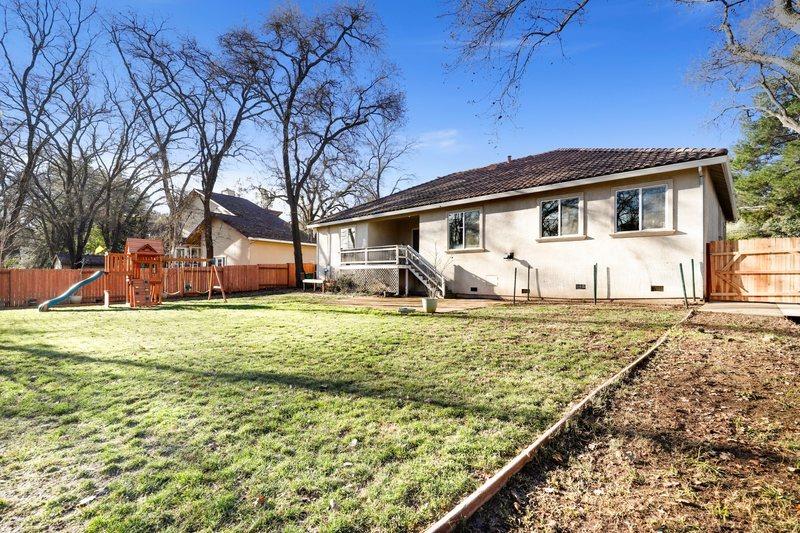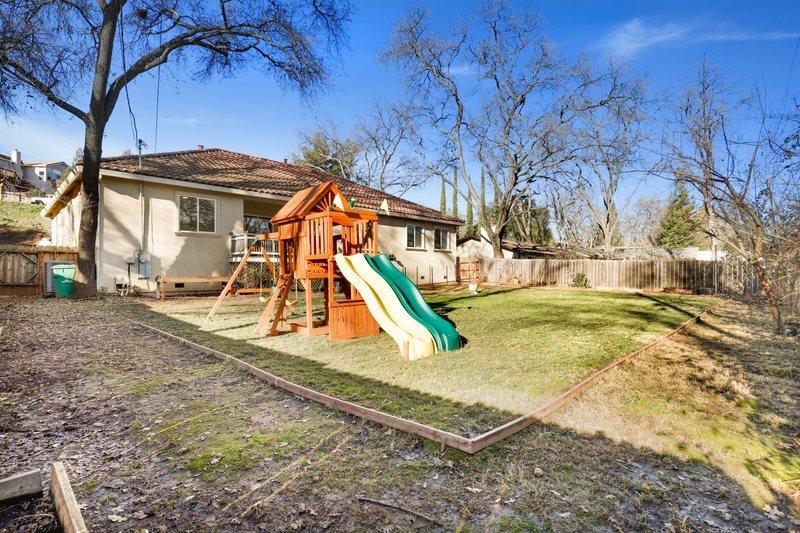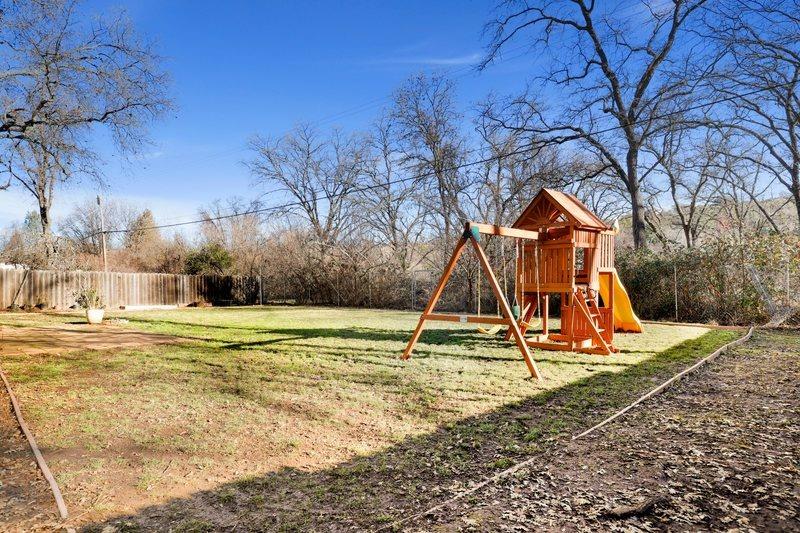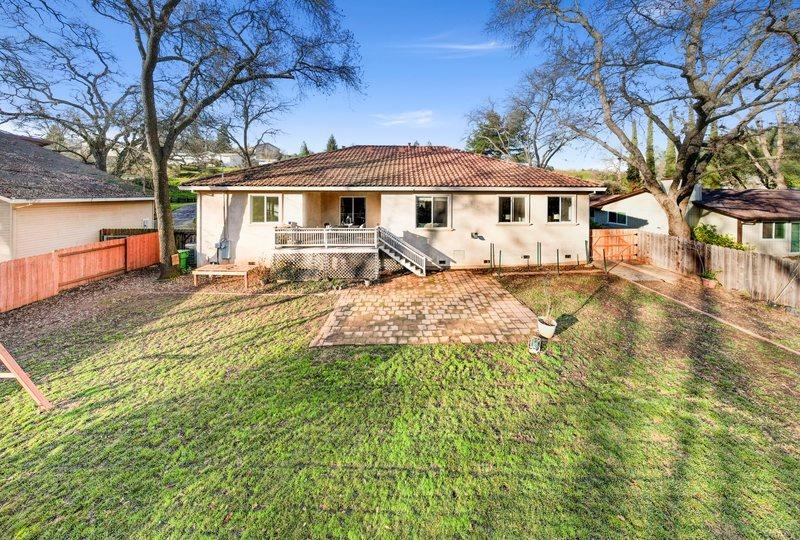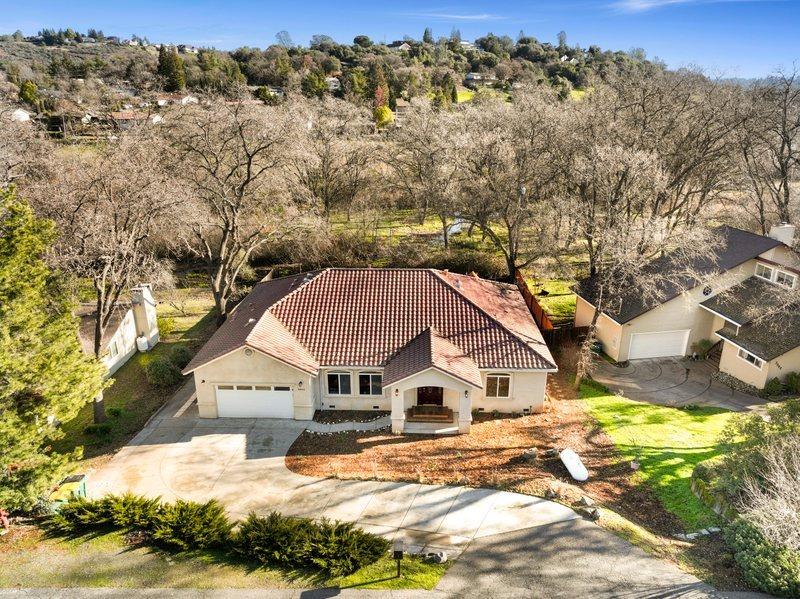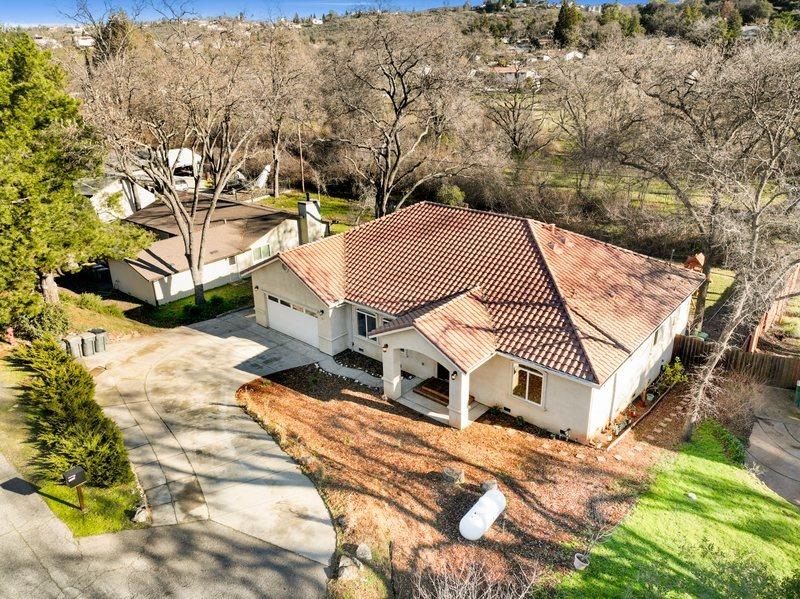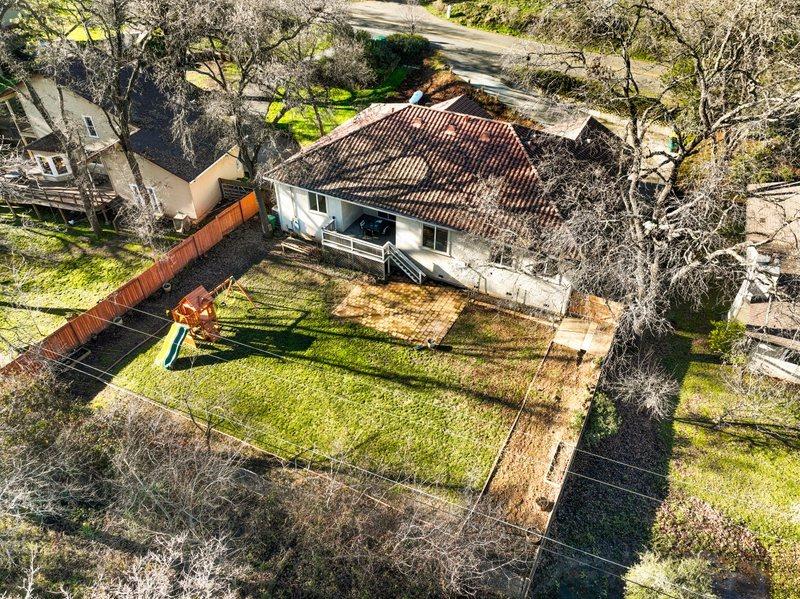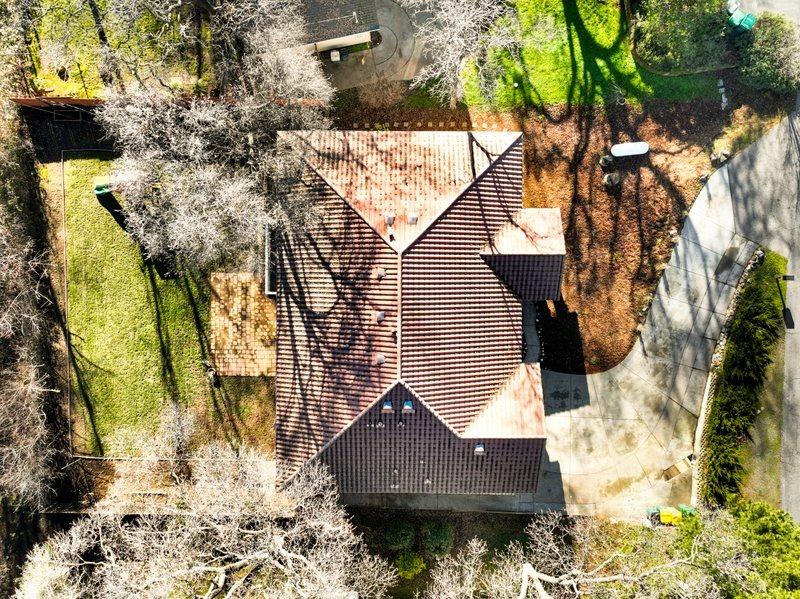 Details:
Lot Sq Feet:
13,504
Fireplaces:
2
HOA?
No
Bank Owned?
No
Status:
Active
Remarks:
Fantastic 4 bedroom 3 bath home offering a wide-open floor plan and tons of natural light. This amazing single story, freshly painted home features a spacious kitchen with granite counters, maple cabinets, tile flooring, new fans, recessed lighting and an oversized island. Adjoining great room includes hardwood flooring and a cozy fireplace + pellet stove for chilly winter nights. Awesome split floor plan boasts remote owners suite with walk-in closet, dual vanities, jetted tub w/granite surround & separate walk-in shower. 3 Guest Bedrooms include a Jr. primary and ensuite bath with new carpet, new paint and new closet doors.This fantastic home features newer decking, a large level pool size backyard & adjoining greenbelt with beautiful views, lots of privacy & room for a crowd, perfect for entertaining family and friends year round!. With fantastic access to Hwy 50, 1 hr to Lake Tahoe, great shopping and dining with RV Access and NO HOA'S! Welcome home to 2548 Knollwood Dr!
There are currently no open houses for this property. Please contact
Ellie Ruiz Hitchcock
to schedule an appointment.