<![CDATA[ var dwellicious_data = { "address": "3214 Norris Avenue ", "city": "SACRAMENTO", "state": "CA", "zip": "95821 4063", "zip4": "", "area": "", "subdivision": "", "county": "", "price": "646400", "beds": "4", "baths": "2", "sqft": "1722", "lotsize": "10019", "yearbuilt": "1960-01-01", "proptype": "Residential", "mlsnum": "ME221155739", "active": false, "remarks": "Welcome to this single story home in a great location in Sacramento. This home features 4 bedrooms, 2 bathrooms, 1722sq ft, on a .23 acre lot with a built-in pool and shed. Home was recently updated with many new features. Walking distance to Presentation, Cowen Elementary, and Mira Loma High School. Close to American River College, Mercy San Juan, many shops and restaurants.", "photos": [ { "displayorder": 0, "url": "https://mediarem.metrolist.net/metrolist/listingpics/bigphoto/2022/01/12/94172040-d29f-4854-9eb9-31311f6eadb3.jpg", "caption": "" }, "displayorder": 1, "url": "https://mediarem.metrolist.net/metrolist/listingpics/bigphoto/2022/01/12/f6719478-3a13-4dea-9dcb-739afec9e12c.jpg", "caption": "" }, "displayorder": 2, "url": "https://mediarem.metrolist.net/metrolist/listingpics/bigphoto/2022/01/12/cd6d6c3c-cfb2-4ae5-a898-0ea2ce81d070.jpg", "caption": "" }, "displayorder": 3, "url": "https://mediarem.metrolist.net/metrolist/listingpics/bigphoto/2022/01/12/cd49736e-791d-4c57-92d9-3416722d9343.jpg", "caption": "" }, "displayorder": 4, "url": "https://mediarem.metrolist.net/metrolist/listingpics/bigphoto/2022/01/12/250f63b9-7bb0-4625-a25e-4ea82c84ab9c.jpg", "caption": "" }, "displayorder": 5, "url": "https://mediarem.metrolist.net/metrolist/listingpics/bigphoto/2022/01/12/2b38dc26-3c6d-45e8-9f48-c0323f34a361.jpg", "caption": "" }, "displayorder": 6, "url": "https://mediarem.metrolist.net/metrolist/listingpics/bigphoto/2022/01/12/f63fc376-db80-4bfe-9c7e-750276d2cb1d.jpg", "caption": "" }, "displayorder": 7, "url": "https://mediarem.metrolist.net/metrolist/listingpics/bigphoto/2022/01/12/0dff2ee1-01ea-4563-bd44-8fbd628aab87.jpg", "caption": "" }, "displayorder": 8, "url": "https://mediarem.metrolist.net/metrolist/listingpics/bigphoto/2022/01/12/207c2ae2-210b-45e0-a6c9-cb7bb21f7ff3.jpg", "caption": "" }, "displayorder": 9, "url": "https://mediarem.metrolist.net/metrolist/listingpics/bigphoto/2022/01/12/50013a7a-ed83-4b4d-8f87-90645d981668.jpg", "caption": "" }, "displayorder": 10, "url": "https://mediarem.metrolist.net/metrolist/listingpics/bigphoto/2022/01/12/98e5c40e-ed50-4c1b-bc76-f6591e265626.jpg", "caption": "" }, "displayorder": 11, "url": "https://mediarem.metrolist.net/metrolist/listingpics/bigphoto/2022/01/12/baabfd9a-5dfc-4670-81d3-7fc435d00676.jpg", "caption": "" }, "displayorder": 12, "url": "https://mediarem.metrolist.net/metrolist/listingpics/bigphoto/2022/01/12/df62b9bf-dc71-4679-818b-5682ffd64b4f.jpg", "caption": "" }, "displayorder": 13, "url": "https://mediarem.metrolist.net/metrolist/listingpics/bigphoto/2022/01/12/ce373c9a-5e83-4609-8784-37bf2332e023.jpg", "caption": "" }, "displayorder": 14, "url": "https://mediarem.metrolist.net/metrolist/listingpics/bigphoto/2022/01/12/ffaa8f46-4b53-48d9-9574-05bf2f26c2ee.jpg", "caption": "" }, "displayorder": 15, "url": "https://mediarem.metrolist.net/metrolist/listingpics/bigphoto/2022/01/12/47638fb9-4e30-4590-9563-fd8bddff0bee.jpg", "caption": "" }, "displayorder": 16, "url": "https://mediarem.metrolist.net/metrolist/listingpics/bigphoto/2022/01/12/555ccc61-616d-4bb6-b3a7-76e31d1d966c.jpg", "caption": "" }, "displayorder": 17, "url": "https://mediarem.metrolist.net/metrolist/listingpics/bigphoto/2022/01/12/f44e7d96-1879-434c-b85e-5dea9dac592b.jpg", "caption": "" }, "displayorder": 18, "url": "https://mediarem.metrolist.net/metrolist/listingpics/bigphoto/2022/01/12/f1ad1cbd-4127-4018-844f-6d1702be51e8.jpg", "caption": "" }, "displayorder": 19, "url": "https://mediarem.metrolist.net/metrolist/listingpics/bigphoto/2022/01/12/4625974f-2560-4c4a-8cfb-927003e0ab3d.jpg", "caption": "" }, "displayorder": 20, "url": "https://mediarem.metrolist.net/metrolist/listingpics/bigphoto/2022/01/12/860e2ca1-0c40-46ea-99d5-ce75185999c4.jpg", "caption": "" }, "displayorder": 21, "url": "https://mediarem.metrolist.net/metrolist/listingpics/bigphoto/2022/01/12/a12bcf66-6ecb-4e31-8e50-acc031861ab6.jpg", "caption": "" }, "displayorder": 22, "url": "https://mediarem.metrolist.net/metrolist/listingpics/bigphoto/2022/01/12/5812feb2-f147-4fe4-9dce-c819dcf872c0.jpg", "caption": "" }, "displayorder": 23, "url": "https://mediarem.metrolist.net/metrolist/listingpics/bigphoto/2022/01/12/6c47ffa0-0279-4524-8f48-a52a8289ac2c.jpg", "caption": "" }, "displayorder": 24, "url": "https://mediarem.metrolist.net/metrolist/listingpics/bigphoto/2022/01/12/54a687a5-31bc-481a-95b2-c511521decf3.jpg", "caption": "" }, "displayorder": 25, "url": "https://mediarem.metrolist.net/metrolist/listingpics/bigphoto/2022/01/12/87fca09a-0c0d-46bc-877b-2d7f2af54f76.jpg", "caption": "" }, "displayorder": 26, "url": "https://mediarem.metrolist.net/metrolist/listingpics/bigphoto/2022/01/12/7d918c0b-0c9c-4c4d-80f0-07c638f87c78.jpg", "caption": "" }, "displayorder": 27, "url": "https://mediarem.metrolist.net/metrolist/listingpics/bigphoto/2022/01/12/a8064e6a-d3ca-4d45-b075-250086019fe9.jpg", "caption": "" }, "displayorder": 28, "url": "https://mediarem.metrolist.net/metrolist/listingpics/bigphoto/2022/01/12/98a26fa4-2972-407a-a160-1ede8e57a69b.jpg", "caption": "" }, "displayorder": 29, "url": "https://mediarem.metrolist.net/metrolist/listingpics/bigphoto/2022/01/12/cd48b718-017a-4d7e-b03e-002b854f90d7.jpg", "caption": "" }, "displayorder": 30, "url": "https://mediarem.metrolist.net/metrolist/listingpics/bigphoto/2022/01/12/70b7b63d-70d1-46fc-8cc2-618a7e831f3b.jpg", "caption": "" }, "displayorder": 31, "url": "https://mediarem.metrolist.net/metrolist/listingpics/bigphoto/2022/01/12/b2be3d44-709c-46d7-8b53-3e6b4de0227b.jpg", "caption": "" } ], "agent": { "name": "Mark Morris", "phone": "916-836-7656", "email": "Mark.Morris@Redfin.com" }, "broker": { "name": "Redfin Corporation", "phone": "", "email": "" } }; ]]>
3214 Norris Avenue
SACRAMENTO, CA 95821 4063

Click here for map
Residential Home
$646,400
1,722 Sq Feet
4 Bedrooms
2 Bathrooms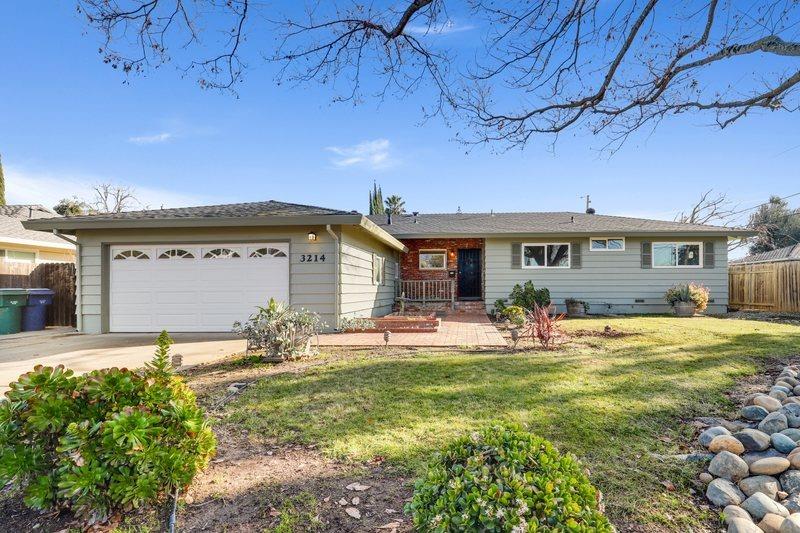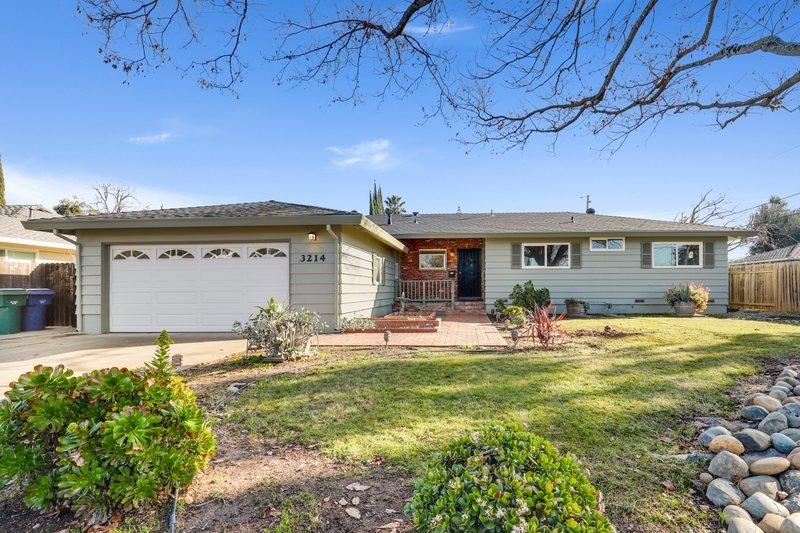 Listed by Mark Morris of Redfin Corporation
DRE# 02050961
Details:
Lot Sq Feet:
10,019
Fireplaces:
1
HOA?
No
Bank Owned?
No
Status:
Sold
Remarks:
Welcome to this single story home in a great location in Sacramento. This home features 4 bedrooms, 2 bathrooms, 1722sq ft, on a .23 acre lot with a built-in pool and shed. Home was recently updated with many new features. Walking distance to Presentation, Cowen Elementary, and Mira Loma High School. Close to American River College, Mercy San Juan, many shops and restaurants.
There are currently no open houses for this property. Please contact
Mark Morris
to schedule an appointment.