<![CDATA[ var dwellicious_data = { "address": "3177 Cortina Drive ", "city": "PITTSBURG", "state": "CA", "zip": "94565", "zip4": "", "area": "", "subdivision": "", "county": "", "price": "1150000", "beds": "5", "baths": "3", "sqft": "3417", "lotsize": "5341", "yearbuilt": "2022-01-01", "proptype": "Residential", "mlsnum": "40979183", "active": true, "remarks": "Nestled in beautiful rolling hills, this elegant and rare beauty features a spectacular design to meet everyone's needs. New Release - the ELLERO, most popular floor plan at Capri! Features 5 bedrooms and 3.5 baths, Jr master suite downstairs. The gourmet kitchen features granite countertops, a convenient breakfast and coffee bar. Venture upstairs and marvel at the expansive master bedroom suite with huge walk in closet and beautiful bathroom! Make this your home today!", "photos": [ { "displayorder": 0, "url": "//cdnparap30.paragonrels.com/ParagonImages/Property/P3/MAXEBRDI/40979183/0/0/0/640713e4179966066caa92e6c4c9b426/120/07f40043548bc1223cdc436c83f6b997/40979183.JPG", "caption": "" }, "displayorder": 1, "url": "//cdnparap30.paragonrels.com/ParagonImages/Property/P3/MAXEBRDI/40979183/1/0/0/a6881a94a79f83f374957372b4bbed93/120/07f40043548bc1223cdc436c83f6b997/40979183-1.JPG", "caption": "" }, "displayorder": 2, "url": "//cdnparap30.paragonrels.com/ParagonImages/Property/P3/MAXEBRDI/40979183/2/0/0/c90969c7ac9789737c0fbbd9dcf7f4cf/120/07f40043548bc1223cdc436c83f6b997/40979183-2.JPG", "caption": "" }, "displayorder": 3, "url": "//cdnparap30.paragonrels.com/ParagonImages/Property/P3/MAXEBRDI/40979183/3/0/0/18e8fc8de1d21a68a3528a881bd096a4/120/07f40043548bc1223cdc436c83f6b997/40979183-3.JPG", "caption": "" }, "displayorder": 4, "url": "//cdnparap30.paragonrels.com/ParagonImages/Property/P3/MAXEBRDI/40979183/4/0/0/79133f5a37850396dc24a8d7b6513080/120/07f40043548bc1223cdc436c83f6b997/40979183-4.JPG", "caption": "" }, "displayorder": 5, "url": "//cdnparap30.paragonrels.com/ParagonImages/Property/P3/MAXEBRDI/40979183/5/0/0/ef835928aff1fbddb192b51cd92d0fc8/120/07f40043548bc1223cdc436c83f6b997/40979183-5.JPG", "caption": "" }, "displayorder": 6, "url": "//cdnparap30.paragonrels.com/ParagonImages/Property/P3/MAXEBRDI/40979183/6/0/0/fa623c858f015a26cb7ae5e85b7387dc/120/07f40043548bc1223cdc436c83f6b997/40979183-6.JPG", "caption": "" }, "displayorder": 7, "url": "//cdnparap30.paragonrels.com/ParagonImages/Property/P3/MAXEBRDI/40979183/7/0/0/01cfad18f8d202d15a14329bc45bc029/120/07f40043548bc1223cdc436c83f6b997/40979183-7.JPG", "caption": "" }, "displayorder": 8, "url": "//cdnparap30.paragonrels.com/ParagonImages/Property/P3/MAXEBRDI/40979183/8/0/0/b2bd3a7ca783ada6665500a9f5544dba/120/07f40043548bc1223cdc436c83f6b997/40979183-8.JPG", "caption": "" }, "displayorder": 9, "url": "//cdnparap30.paragonrels.com/ParagonImages/Property/P3/MAXEBRDI/40979183/9/0/0/071f1714910e85ce5975b6897b9caf04/120/07f40043548bc1223cdc436c83f6b997/40979183-9.JPG", "caption": "" }, "displayorder": 10, "url": "//cdnparap30.paragonrels.com/ParagonImages/Property/P3/MAXEBRDI/40979183/10/0/0/03ed0b81be775b857e7739e6b7a6348d/120/07f40043548bc1223cdc436c83f6b997/40979183-10.JPG", "caption": "" }, "displayorder": 11, "url": "//cdnparap30.paragonrels.com/ParagonImages/Property/P3/MAXEBRDI/40979183/11/0/0/0f922580c1ae79a733c63aa42522b49f/120/07f40043548bc1223cdc436c83f6b997/40979183-11.JPG", "caption": "" }, "displayorder": 12, "url": "//cdnparap30.paragonrels.com/ParagonImages/Property/P3/MAXEBRDI/40979183/12/0/0/5134136c100a47789f875a304361f387/120/07f40043548bc1223cdc436c83f6b997/40979183-12.JPG", "caption": "" }, "displayorder": 13, "url": "//cdnparap30.paragonrels.com/ParagonImages/Property/P3/MAXEBRDI/40979183/13/0/0/dbc8c8f76fdc09c13306351779b3fa4e/120/07f40043548bc1223cdc436c83f6b997/40979183-13.JPG", "caption": "" }, "displayorder": 14, "url": "//cdnparap30.paragonrels.com/ParagonImages/Property/P3/MAXEBRDI/40979183/14/0/0/6022af3f27cb5aec4288e512bd9ac225/120/07f40043548bc1223cdc436c83f6b997/40979183-14.JPG", "caption": "" }, "displayorder": 15, "url": "//cdnparap30.paragonrels.com/ParagonImages/Property/P3/MAXEBRDI/40979183/15/0/0/dda48df0fc17a1437052403d544178c6/120/07f40043548bc1223cdc436c83f6b997/40979183-15.JPG", "caption": "" }, "displayorder": 16, "url": "//cdnparap30.paragonrels.com/ParagonImages/Property/P3/MAXEBRDI/40979183/16/0/0/315a10e4c0bdb0a08184ef62ccb23740/120/07f40043548bc1223cdc436c83f6b997/40979183-16.JPG", "caption": "" }, "displayorder": 17, "url": "//cdnparap30.paragonrels.com/ParagonImages/Property/P3/MAXEBRDI/40979183/17/0/0/4ca132493a4189de5f79f8b59aba28e8/120/07f40043548bc1223cdc436c83f6b997/40979183-17.JPG", "caption": "" }, "displayorder": 18, "url": "//cdnparap30.paragonrels.com/ParagonImages/Property/P3/MAXEBRDI/40979183/18/0/0/776d4ddbceaa2fe46583202a118eed10/120/07f40043548bc1223cdc436c83f6b997/40979183-18.JPG", "caption": "" }, "displayorder": 19, "url": "//cdnparap30.paragonrels.com/ParagonImages/Property/P3/MAXEBRDI/40979183/19/0/0/f9cf33e2b2b33768f49342a907112e94/120/07f40043548bc1223cdc436c83f6b997/40979183-19.JPG", "caption": "" }, "displayorder": 20, "url": "//cdnparap30.paragonrels.com/ParagonImages/Property/P3/MAXEBRDI/40979183/20/0/0/a146bae4c0088547181f04fd13397bdb/120/07f40043548bc1223cdc436c83f6b997/40979183-20.JPG", "caption": "" }, "displayorder": 21, "url": "//cdnparap30.paragonrels.com/ParagonImages/Property/P3/MAXEBRDI/40979183/21/0/0/7359a6b052af716e002b5009bd2c62b0/120/07f40043548bc1223cdc436c83f6b997/40979183-21.JPG", "caption": "" }, "displayorder": 22, "url": "//cdnparap30.paragonrels.com/ParagonImages/Property/P3/MAXEBRDI/40979183/22/0/0/3f22541adb939589cd84bf5de9af4c6d/120/07f40043548bc1223cdc436c83f6b997/40979183-22.JPG", "caption": "" }, "displayorder": 23, "url": "//cdnparap30.paragonrels.com/ParagonImages/Property/P3/MAXEBRDI/40979183/23/0/0/0b2d3e499ba33a428acc521ab1ccc704/120/07f40043548bc1223cdc436c83f6b997/40979183-23.JPG", "caption": "" }, "displayorder": 24, "url": "//cdnparap30.paragonrels.com/ParagonImages/Property/P3/MAXEBRDI/40979183/24/0/0/9dadf6e0415b634386f4b7ca69235204/120/07f40043548bc1223cdc436c83f6b997/40979183-24.JPG", "caption": "" }, "displayorder": 25, "url": "//cdnparap30.paragonrels.com/ParagonImages/Property/P3/MAXEBRDI/40979183/25/0/0/a98fc0d0485c674379bae8aaa324ab6d/120/07f40043548bc1223cdc436c83f6b997/40979183-25.JPG", "caption": "" }, "displayorder": 26, "url": "//cdnparap30.paragonrels.com/ParagonImages/Property/P3/MAXEBRDI/40979183/26/0/0/2807475730f2b93cacb7960cf401723a/120/07f40043548bc1223cdc436c83f6b997/40979183-26.JPG", "caption": "" }, "displayorder": 27, "url": "//cdnparap30.paragonrels.com/ParagonImages/Property/P3/MAXEBRDI/40979183/27/0/0/31fdd98985e580045e016cbb830d8b61/120/07f40043548bc1223cdc436c83f6b997/40979183-27.JPG", "caption": "" }, "displayorder": 28, "url": "//cdnparap30.paragonrels.com/ParagonImages/Property/P3/MAXEBRDI/40979183/28/0/0/47b43c457fffcb3893e4e51990673211/120/07f40043548bc1223cdc436c83f6b997/40979183-28.JPG", "caption": "" }, "displayorder": 29, "url": "//cdnparap30.paragonrels.com/ParagonImages/Property/P3/MAXEBRDI/40979183/29/0/0/f32a92118d6108cb2709539b231662ef/120/07f40043548bc1223cdc436c83f6b997/40979183-29.JPG", "caption": "" }, "displayorder": 30, "url": "//cdnparap30.paragonrels.com/ParagonImages/Property/P3/MAXEBRDI/40979183/30/0/0/e2420ba3e14e1dd913b71f901e0fd655/120/07f40043548bc1223cdc436c83f6b997/40979183-30.JPG", "caption": "" }, "displayorder": 31, "url": "//cdnparap30.paragonrels.com/ParagonImages/Property/P3/MAXEBRDI/40979183/31/0/0/4637c3bdc7c34d3502bf2416721e07d1/120/07f40043548bc1223cdc436c83f6b997/40979183-31.JPG", "caption": "" }, "displayorder": 32, "url": "//cdnparap30.paragonrels.com/ParagonImages/Property/P3/MAXEBRDI/40979183/32/0/0/91e8a0da65cc3839c118c0e1c568c2b1/120/07f40043548bc1223cdc436c83f6b997/40979183-32.JPG", "caption": "" }, "displayorder": 33, "url": "//cdnparap30.paragonrels.com/ParagonImages/Property/P3/MAXEBRDI/40979183/33/0/0/85b5be46768e0e4470fd9e8ee73ad60f/120/07f40043548bc1223cdc436c83f6b997/40979183-33.JPG", "caption": "" }, "displayorder": 34, "url": "//cdnparap30.paragonrels.com/ParagonImages/Property/P3/MAXEBRDI/40979183/34/0/0/4a9df5a60372a0e1e6f2801305de263d/120/07f40043548bc1223cdc436c83f6b997/40979183-34.JPG", "caption": "" }, "displayorder": 35, "url": "//cdnparap30.paragonrels.com/ParagonImages/Property/P3/MAXEBRDI/40979183/35/0/0/9323ba063cbf3ab155a2669cc1429eef/120/07f40043548bc1223cdc436c83f6b997/40979183-35.JPG", "caption": "" }, "displayorder": 36, "url": "//cdnparap30.paragonrels.com/ParagonImages/Property/P3/MAXEBRDI/40979183/36/0/0/e2f9e5365ae9cba712c1fed075cd9094/120/07f40043548bc1223cdc436c83f6b997/40979183-36.JPG", "caption": "" }, "displayorder": 37, "url": "//cdnparap30.paragonrels.com/ParagonImages/Property/P3/MAXEBRDI/40979183/37/0/0/78808b7f6be520bbd498d3bffc50f3ca/120/07f40043548bc1223cdc436c83f6b997/40979183-37.JPG", "caption": "" }, "displayorder": 38, "url": "//cdnparap30.paragonrels.com/ParagonImages/Property/P3/MAXEBRDI/40979183/38/0/0/93649416d1cdee78bd4fe346354ee8ae/120/07f40043548bc1223cdc436c83f6b997/40979183-38.JPG", "caption": "" }, "displayorder": 39, "url": "//cdnparap30.paragonrels.com/ParagonImages/Property/P3/MAXEBRDI/40979183/39/0/0/c402f1066d61d43d674cdd1e8a822a91/120/07f40043548bc1223cdc436c83f6b997/40979183-39.JPG", "caption": "" }, "displayorder": 40, "url": "//cdnparap30.paragonrels.com/ParagonImages/Property/P3/MAXEBRDI/40979183/40/0/0/0145feaab6c2173d2136537e495b4036/120/07f40043548bc1223cdc436c83f6b997/40979183-40.JPG", "caption": "" }, "displayorder": 41, "url": "//cdnparap30.paragonrels.com/ParagonImages/Property/P3/MAXEBRDI/40979183/41/0/0/70309186b4fec961210d0d0aa86520d4/120/07f40043548bc1223cdc436c83f6b997/40979183-41.JPG", "caption": "" }, "displayorder": 42, "url": "//cdnparap30.paragonrels.com/ParagonImages/Property/P3/MAXEBRDI/40979183/42/0/0/9f368893e7ff3410df3a8db3048df98f/120/07f40043548bc1223cdc436c83f6b997/40979183-42.JPG", "caption": "" }, "displayorder": 43, "url": "//cdnparap30.paragonrels.com/ParagonImages/Property/P3/MAXEBRDI/40979183/43/0/0/6fdd8cf1a96e2142c2a566a0e611c9cb/120/07f40043548bc1223cdc436c83f6b997/40979183-43.JPG", "caption": "" }, "displayorder": 44, "url": "//cdnparap30.paragonrels.com/ParagonImages/Property/P3/MAXEBRDI/40979183/44/0/0/52647c2aa217a8f28a24588d0eaadc36/120/07f40043548bc1223cdc436c83f6b997/40979183-44.JPG", "caption": "" }, "displayorder": 45, "url": "//cdnparap30.paragonrels.com/ParagonImages/Property/P3/MAXEBRDI/40979183/45/0/0/064410bfd84aee8ccc3a558285eb0931/120/07f40043548bc1223cdc436c83f6b997/40979183-45.JPG", "caption": "" }, "displayorder": 46, "url": "//cdnparap30.paragonrels.com/ParagonImages/Property/P3/MAXEBRDI/40979183/46/0/0/23c6775c5426a597d7b7a8caaeb00986/120/07f40043548bc1223cdc436c83f6b997/40979183-46.JPG", "caption": "" }, "displayorder": 47, "url": "//cdnparap30.paragonrels.com/ParagonImages/Property/P3/MAXEBRDI/40979183/47/0/0/f81b5bda76dc43d6a078d1fd6a2371bf/120/07f40043548bc1223cdc436c83f6b997/40979183-47.JPG", "caption": "" } ], "agent": { "name": "Daisy Finazzo", "phone": "925-7680209", "email": "dfinazzo@discoveryhomes.com" }, "broker": { "name": "Discovery Realty Inc.", "phone": "", "email": "" } }; ]]>
3177 Cortina Drive
PITTSBURG, CA 94565

Click here for map
Residential Home
$1,150,000
3,417 Sq Feet
5 Bedrooms
3 Bathrooms
1 Partial Bath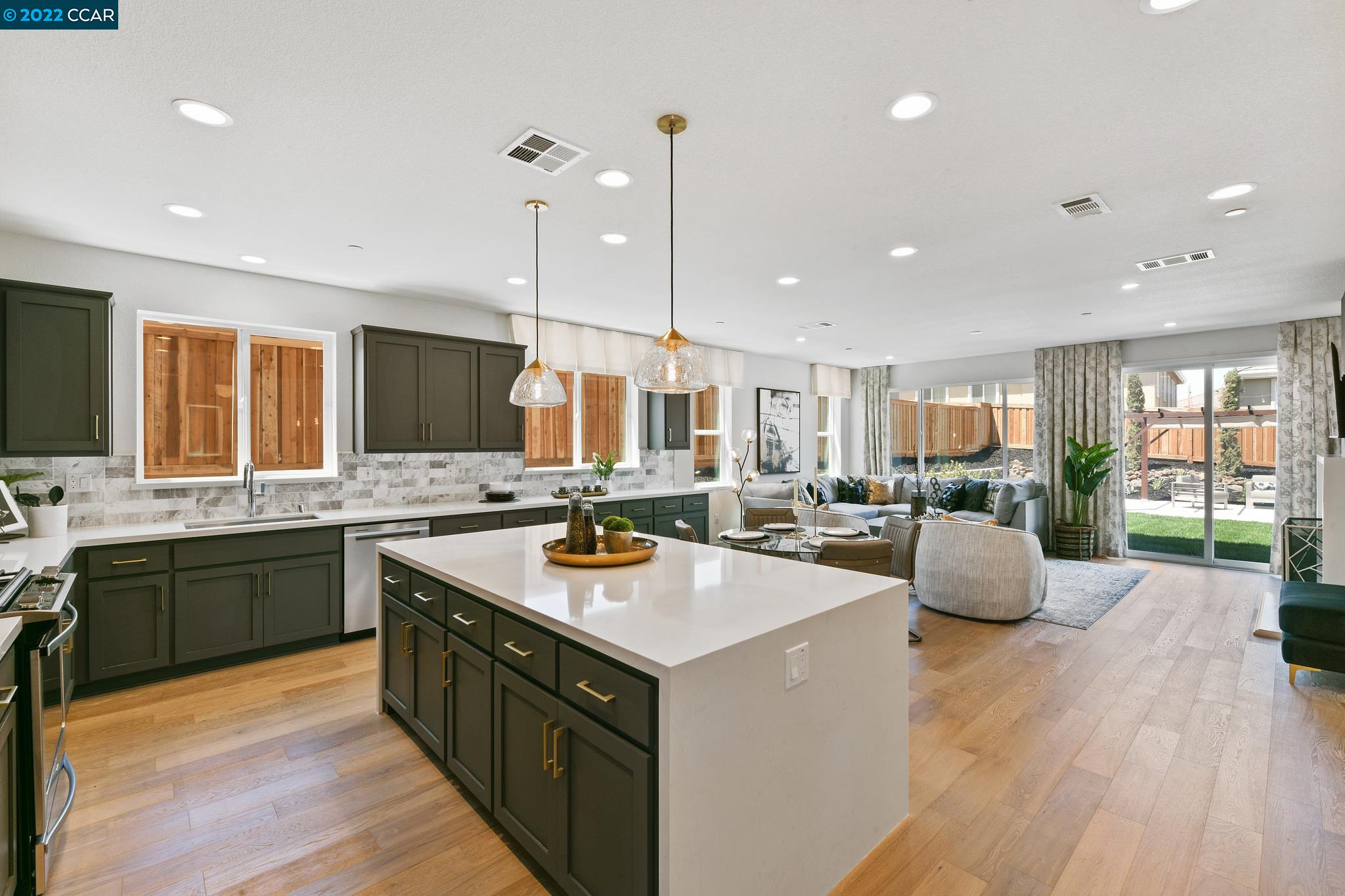 Details:
Lot Sq Feet:
5,341
Fireplaces:
1
HOA?
No
Bank Owned?
No
Status:
Active
Remarks:
Nestled in beautiful rolling hills, this elegant and rare beauty features a spectacular design to meet everyone's needs. New Release - the ELLERO, most popular floor plan at Capri! Features 5 bedrooms and 3.5 baths, Jr master suite downstairs. The gourmet kitchen features granite countertops, a convenient breakfast and coffee bar. Venture upstairs and marvel at the expansive master bedroom suite with huge walk in closet and beautiful bathroom! Make this your home today!
There are currently no open houses for this property. Please contact
Daisy Finazzo
to schedule an appointment.