<![CDATA[ var dwellicious_data = { "address": "535 Pierce St #3313", "city": "ALBANY", "state": "CA", "zip": "94706", "zip4": "", "area": "", "subdivision": "", "county": "", "price": "618000", "beds": "2", "baths": "2", "sqft": "1170", "lotsize": "332752", "yearbuilt": "1988-01-01", "proptype": "Residential", "mlsnum": "40983849", "active": false, "remarks": "Part of Bayside Commons gated community, Unit 3313 is a lovely 3rd floor condo, move-in ready! Centrally located to top-rated schools • Easy access to bus stop, Hwy 80, 580, UC campus & S.F. • Walking distance to BART, Pacific East Mall (Ranch 99, and many restaurants), El Cerrito Plaza, Trader Joe, COSTCO, etc. • Right next to Albany Hill Park trails and Creekside park Features: • Good natural light, North South direction, cool in the Summer, and warm in the Winter • Wood burning fireplace • Engineered wood flooring, with tile in the bathrooms/kitchen/laundry room • In unit laundry washer/dryer • Garbage chute on same floor • Private balcony • Designated parking in gated parking garage • Central mail room in same building (first floor) • Original owner Amenities: • Pool, sauna, spa • Fitness room • Tennis court Please email or text to make an appointment. Open House on Saturdays and Sundays 1pm-4pm, call to be let in the gate.", "photos": [ { "displayorder": 0, "url": "//cdnparap30.paragonrels.com/ParagonImages/Property/P3/MAXEBRDI/40983849/0/0/0/ab2e7c7cdd370dd7c5a815b8c382d6d2/122/c78968e7c341ed423ab1e5824afcb167/40983849.JPG", "caption": "" }, "displayorder": 1, "url": "//cdnparap30.paragonrels.com/ParagonImages/Property/P3/MAXEBRDI/40983849/1/0/0/d55799cf9360133469837ffe13fefaaf/122/c78968e7c341ed423ab1e5824afcb167/40983849-1.JPG", "caption": "" }, "displayorder": 2, "url": "//cdnparap30.paragonrels.com/ParagonImages/Property/P3/MAXEBRDI/40983849/2/0/0/01ef9c99b9cf618ac4605d473126f68e/122/c78968e7c341ed423ab1e5824afcb167/40983849-2.JPG", "caption": "" }, "displayorder": 3, "url": "//cdnparap30.paragonrels.com/ParagonImages/Property/P3/MAXEBRDI/40983849/3/0/0/8fc16e800e44961337306cd3964cbdd4/122/c78968e7c341ed423ab1e5824afcb167/40983849-3.JPG", "caption": "" }, "displayorder": 4, "url": "//cdnparap30.paragonrels.com/ParagonImages/Property/P3/MAXEBRDI/40983849/4/0/0/898326bb2635fe5660354ca187401123/122/c78968e7c341ed423ab1e5824afcb167/40983849-4.JPG", "caption": "" }, "displayorder": 5, "url": "//cdnparap30.paragonrels.com/ParagonImages/Property/P3/MAXEBRDI/40983849/5/0/0/bb33ccb0bddce19f14ba3b56c8c9ca68/122/c78968e7c341ed423ab1e5824afcb167/40983849-5.JPG", "caption": "" }, "displayorder": 6, "url": "//cdnparap30.paragonrels.com/ParagonImages/Property/P3/MAXEBRDI/40983849/6/0/0/c1b57c8dd1e48e6368991bc0f6bccf82/122/c78968e7c341ed423ab1e5824afcb167/40983849-6.JPG", "caption": "" }, "displayorder": 7, "url": "//cdnparap30.paragonrels.com/ParagonImages/Property/P3/MAXEBRDI/40983849/7/0/0/61f68057674f70ffa539773133dc3186/122/c78968e7c341ed423ab1e5824afcb167/40983849-7.JPG", "caption": "" }, "displayorder": 8, "url": "//cdnparap30.paragonrels.com/ParagonImages/Property/P3/MAXEBRDI/40983849/8/0/0/b070ebdc4cd19048f9354cca1eeb8560/122/c78968e7c341ed423ab1e5824afcb167/40983849-8.JPG", "caption": "" }, "displayorder": 9, "url": "//cdnparap30.paragonrels.com/ParagonImages/Property/P3/MAXEBRDI/40983849/9/0/0/040cead66fd2a53f103ed16037581b6a/122/c78968e7c341ed423ab1e5824afcb167/40983849-9.JPG", "caption": "" }, "displayorder": 10, "url": "//cdnparap30.paragonrels.com/ParagonImages/Property/P3/MAXEBRDI/40983849/10/0/0/63e96709dcf86711d9e36d7266c06bae/122/c78968e7c341ed423ab1e5824afcb167/40983849-10.JPG", "caption": "" }, "displayorder": 11, "url": "//cdnparap30.paragonrels.com/ParagonImages/Property/P3/MAXEBRDI/40983849/11/0/0/8bea64feb3c1b6e7b24270d2ca522a33/122/c78968e7c341ed423ab1e5824afcb167/40983849-11.JPG", "caption": "" }, "displayorder": 12, "url": "//cdnparap30.paragonrels.com/ParagonImages/Property/P3/MAXEBRDI/40983849/12/0/0/d3d46e96afdea30a09d547506cf252aa/122/c78968e7c341ed423ab1e5824afcb167/40983849-12.JPG", "caption": "" }, "displayorder": 13, "url": "//cdnparap30.paragonrels.com/ParagonImages/Property/P3/MAXEBRDI/40983849/13/0/0/e5ac68f0ece48756c5143b84f0daed6a/122/c78968e7c341ed423ab1e5824afcb167/40983849-13.JPG", "caption": "" }, "displayorder": 14, "url": "//cdnparap30.paragonrels.com/ParagonImages/Property/P3/MAXEBRDI/40983849/14/0/0/da97b3c896532ac1d20b9d631dc58fa1/122/c78968e7c341ed423ab1e5824afcb167/40983849-14.JPG", "caption": "" }, "displayorder": 15, "url": "//cdnparap30.paragonrels.com/ParagonImages/Property/P3/MAXEBRDI/40983849/15/0/0/7dedd96a4208a5f8df62f455ec1e1c02/122/c78968e7c341ed423ab1e5824afcb167/40983849-15.JPG", "caption": "" }, "displayorder": 16, "url": "//cdnparap30.paragonrels.com/ParagonImages/Property/P3/MAXEBRDI/40983849/16/0/0/dd212e2ea9df76bb54b6921985d7251b/122/c78968e7c341ed423ab1e5824afcb167/40983849-16.JPG", "caption": "" } ], "agent": { "name": "Andy Liao", "phone": "925-783-3369", "email": "andy.antecrealty@gmail.com" }, "broker": { "name": "ANTEC REALTY", "phone": "", "email": "" } }; ]]>
535 Pierce St #3313
ALBANY, CA 94706

Click here for map
Condo
$618,000
1,170 Sq Feet
2 Bedrooms
2 Bathrooms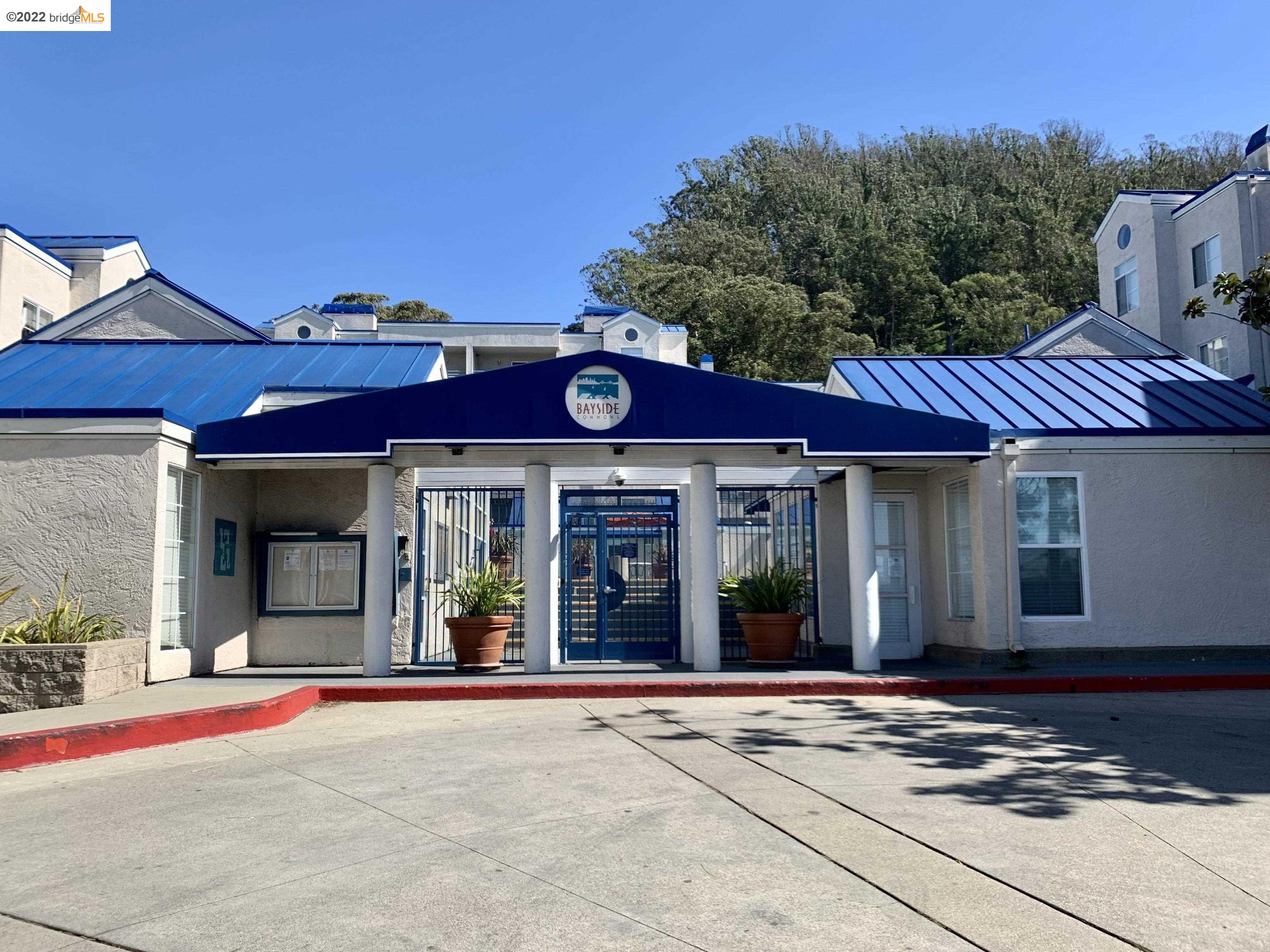 Listed by Andy Liao of ANTEC REALTY
DRE# 02090014
Details:
Lot Sq Feet:
332,752
Fireplaces:
1
HOA?
Yes
Bank Owned?
No
Status:
Sold
Remarks:
Part of Bayside Commons gated community, Unit 3313 is a lovely 3rd floor condo, move-in ready! Centrally located to top-rated schools • Easy access to bus stop, Hwy 80, 580, UC campus & S.F. • Walking distance to BART, Pacific East Mall (Ranch 99, and many restaurants), El Cerrito Plaza, Trader Joe, COSTCO, etc. • Right next to Albany Hill Park trails and Creekside park Features: • Good natural light, North South direction, cool in the Summer, and warm in the Winter • Wood burning fireplace • Engineered wood flooring, with tile in the bathrooms/kitchen/laundry room • In unit laundry washer/dryer • Garbage chute on same floor • Private balcony • Designated parking in gated parking garage • Central mail room in same building (first floor) • Original owner Amenities: • Pool, sauna, spa • Fitness room • Tennis court Please email or text to make an appointment. Open House on Saturdays and Sundays 1pm-4pm, call to be let in the gate.
There are currently no open houses for this property. Please contact
Andy Liao
to schedule an appointment.