<![CDATA[ var dwellicious_data = { "address": "17 El Rincon ", "city": "ORINDA", "state": "CA", "zip": "94563", "zip4": "", "area": "", "subdivision": "", "county": "", "price": "1698500", "beds": "3", "baths": "2", "sqft": "1678", "lotsize": "60548", "yearbuilt": "1928-01-01", "proptype": "Residential", "mlsnum": "40993298", "active": false, "remarks": "Stunning 1.39 acre 2 parcel estate on private street with ADU space. You'll never hear traffic or neighbors, only the creek running along the hot tub deck. Top rated Orinda school district, Wagner Ranch Elementary school 7 minutes away, OIS, and Miramonte High School, all rated 9 and 10. This historic remodeled home has a huge vaulted ceiling living room and walk out deck overlooking Orinda. The house is nestled amongst beautiful coastal oaks and a madrones, visible from each window. Private hot tub deck off the master bedroom. Ideal private office above the creek and yoga and BBQ area. Grand living room is built of solid redwood anchored by a real rock fireplace. Remodeled cook's kitchen features marble countertops, tile backsplash, and stainless appliances. Hardwood floors and modern large tile throughout the home. The vineyard was planted in 2018 and is producing terrific Syrah and Zinfandel wine. Last years production was 150 bottles of divine wine.", "photos": [ { "displayorder": 0, "url": "//cdnparap30.paragonrels.com/ParagonImages/Property/P3/MAXEBRDI/40993298/0/0/0/11728c88fad762bc61b8ae3c2969dfca/121/8804c24ee436d00f29ed2b8a69ce0198/40993298.JPG", "caption": "" }, "displayorder": 1, "url": "//cdnparap30.paragonrels.com/ParagonImages/Property/P3/MAXEBRDI/40993298/1/0/0/f479657e8559d95e9f73bdd0372e864f/121/8804c24ee436d00f29ed2b8a69ce0198/40993298-1.JPG", "caption": "" }, "displayorder": 2, "url": "//cdnparap30.paragonrels.com/ParagonImages/Property/P3/MAXEBRDI/40993298/2/0/0/a11eb23f39f5924c31785b70999fd1ec/121/8804c24ee436d00f29ed2b8a69ce0198/40993298-2.JPG", "caption": "" }, "displayorder": 3, "url": "//cdnparap30.paragonrels.com/ParagonImages/Property/P3/MAXEBRDI/40993298/3/0/0/77b68c34141b08b74cdc900986c06780/121/8804c24ee436d00f29ed2b8a69ce0198/40993298-3.JPG", "caption": "" }, "displayorder": 4, "url": "//cdnparap30.paragonrels.com/ParagonImages/Property/P3/MAXEBRDI/40993298/4/0/0/a0c3a11bfe07c3d8b87d86421cb87308/121/8804c24ee436d00f29ed2b8a69ce0198/40993298-4.JPG", "caption": "" }, "displayorder": 5, "url": "//cdnparap30.paragonrels.com/ParagonImages/Property/P3/MAXEBRDI/40993298/5/0/0/e80a37a7b4ab9c2f93f9f1eb0da05224/121/8804c24ee436d00f29ed2b8a69ce0198/40993298-5.JPG", "caption": "" }, "displayorder": 6, "url": "//cdnparap30.paragonrels.com/ParagonImages/Property/P3/MAXEBRDI/40993298/6/0/0/01fde7c8ca4bee09ce1521e5e4c661c8/121/8804c24ee436d00f29ed2b8a69ce0198/40993298-6.JPG", "caption": "" }, "displayorder": 7, "url": "//cdnparap30.paragonrels.com/ParagonImages/Property/P3/MAXEBRDI/40993298/7/0/0/bd0d38f047f0d0b77e7a264788233174/121/8804c24ee436d00f29ed2b8a69ce0198/40993298-7.JPG", "caption": "" }, "displayorder": 8, "url": "//cdnparap30.paragonrels.com/ParagonImages/Property/P3/MAXEBRDI/40993298/8/0/0/376b005e88487e27bb9b3cacec1283d4/121/8804c24ee436d00f29ed2b8a69ce0198/40993298-8.JPG", "caption": "" }, "displayorder": 9, "url": "//cdnparap30.paragonrels.com/ParagonImages/Property/P3/MAXEBRDI/40993298/9/0/0/7397e778c9b982928e975b7591750c04/121/8804c24ee436d00f29ed2b8a69ce0198/40993298-9.JPG", "caption": "" }, "displayorder": 10, "url": "//cdnparap30.paragonrels.com/ParagonImages/Property/P3/MAXEBRDI/40993298/10/0/0/e1c9d67c88bc6d180a785f27afd09f18/121/8804c24ee436d00f29ed2b8a69ce0198/40993298-10.JPG", "caption": "" }, "displayorder": 11, "url": "//cdnparap30.paragonrels.com/ParagonImages/Property/P3/MAXEBRDI/40993298/11/0/0/6d9161e26227bcb88191af46c151d880/121/8804c24ee436d00f29ed2b8a69ce0198/40993298-11.JPG", "caption": "" }, "displayorder": 12, "url": "//cdnparap30.paragonrels.com/ParagonImages/Property/P3/MAXEBRDI/40993298/12/0/0/c7cd6964d5a40bc8f8ccec5b98342235/121/8804c24ee436d00f29ed2b8a69ce0198/40993298-12.JPG", "caption": "" }, "displayorder": 13, "url": "//cdnparap30.paragonrels.com/ParagonImages/Property/P3/MAXEBRDI/40993298/13/0/0/3eeebd90dc9da75249ef4700e9cec7dd/121/8804c24ee436d00f29ed2b8a69ce0198/40993298-13.JPG", "caption": "" }, "displayorder": 14, "url": "//cdnparap30.paragonrels.com/ParagonImages/Property/P3/MAXEBRDI/40993298/14/0/0/45044615a19e20183e5a3d85d55abc63/121/8804c24ee436d00f29ed2b8a69ce0198/40993298-14.JPG", "caption": "" }, "displayorder": 15, "url": "//cdnparap30.paragonrels.com/ParagonImages/Property/P3/MAXEBRDI/40993298/15/0/0/9c889d2a12b4d0617648362547b0153c/121/8804c24ee436d00f29ed2b8a69ce0198/40993298-15.JPG", "caption": "" }, "displayorder": 16, "url": "//cdnparap30.paragonrels.com/ParagonImages/Property/P3/MAXEBRDI/40993298/16/0/0/7cd99dcee70fd739d684a4293b171b2e/121/8804c24ee436d00f29ed2b8a69ce0198/40993298-16.JPG", "caption": "" }, "displayorder": 17, "url": "//cdnparap30.paragonrels.com/ParagonImages/Property/P3/MAXEBRDI/40993298/17/0/0/49bd514f767f11cdcc1040a0665f5bb3/121/8804c24ee436d00f29ed2b8a69ce0198/40993298-17.JPG", "caption": "" }, "displayorder": 18, "url": "//cdnparap30.paragonrels.com/ParagonImages/Property/P3/MAXEBRDI/40993298/18/0/0/745b6308560997493659cb0098936037/121/8804c24ee436d00f29ed2b8a69ce0198/40993298-18.JPG", "caption": "" }, "displayorder": 19, "url": "//cdnparap30.paragonrels.com/ParagonImages/Property/P3/MAXEBRDI/40993298/19/0/0/b15246ee727a9ec4615a77530aa0a193/121/8804c24ee436d00f29ed2b8a69ce0198/40993298-19.JPG", "caption": "" }, "displayorder": 20, "url": "//cdnparap30.paragonrels.com/ParagonImages/Property/P3/MAXEBRDI/40993298/20/0/0/dd870f19f134937e6c7d00e9d23ace11/121/8804c24ee436d00f29ed2b8a69ce0198/40993298-20.JPG", "caption": "" }, "displayorder": 21, "url": "//cdnparap30.paragonrels.com/ParagonImages/Property/P3/MAXEBRDI/40993298/21/0/0/3acfa2996f9a289b5eacb079c38761f3/121/8804c24ee436d00f29ed2b8a69ce0198/40993298-21.JPG", "caption": "" }, "displayorder": 22, "url": "//cdnparap30.paragonrels.com/ParagonImages/Property/P3/MAXEBRDI/40993298/22/0/0/542bb618de010ef3120a1545a4fe05c5/121/8804c24ee436d00f29ed2b8a69ce0198/40993298-22.JPG", "caption": "" }, "displayorder": 23, "url": "//cdnparap30.paragonrels.com/ParagonImages/Property/P3/MAXEBRDI/40993298/23/0/0/fec9cbde85839188459bd9dd74c636ad/121/8804c24ee436d00f29ed2b8a69ce0198/40993298-23.JPG", "caption": "" }, "displayorder": 24, "url": "//cdnparap30.paragonrels.com/ParagonImages/Property/P3/MAXEBRDI/40993298/24/0/0/c299d4010309f33191dd06fcd94f088a/121/8804c24ee436d00f29ed2b8a69ce0198/40993298-24.JPG", "caption": "" }, "displayorder": 25, "url": "//cdnparap30.paragonrels.com/ParagonImages/Property/P3/MAXEBRDI/40993298/25/0/0/7c4c6fe41329a52a5ccc30a94732c935/121/8804c24ee436d00f29ed2b8a69ce0198/40993298-25.JPG", "caption": "" }, "displayorder": 26, "url": "//cdnparap30.paragonrels.com/ParagonImages/Property/P3/MAXEBRDI/40993298/26/0/0/b658b42fe6c075537a5c3f569e59cf90/121/8804c24ee436d00f29ed2b8a69ce0198/40993298-26.JPG", "caption": "" }, "displayorder": 27, "url": "//cdnparap30.paragonrels.com/ParagonImages/Property/P3/MAXEBRDI/40993298/27/0/0/c041af8e367cbf0a56288a4d701a9136/121/8804c24ee436d00f29ed2b8a69ce0198/40993298-27.JPG", "caption": "" }, "displayorder": 28, "url": "//cdnparap30.paragonrels.com/ParagonImages/Property/P3/MAXEBRDI/40993298/28/0/0/d59bdd5a1ac5034186e70fce071f2e13/121/8804c24ee436d00f29ed2b8a69ce0198/40993298-28.JPG", "caption": "" }, "displayorder": 29, "url": "//cdnparap30.paragonrels.com/ParagonImages/Property/P3/MAXEBRDI/40993298/29/0/0/f34796e11faabdd5c447b9c2406264b3/121/8804c24ee436d00f29ed2b8a69ce0198/40993298-29.JPG", "caption": "" }, "displayorder": 30, "url": "//cdnparap30.paragonrels.com/ParagonImages/Property/P3/MAXEBRDI/40993298/30/0/0/c24ff6516576b56eaabfd6e95d4ab5fc/121/8804c24ee436d00f29ed2b8a69ce0198/40993298-30.JPG", "caption": "" }, "displayorder": 31, "url": "//cdnparap30.paragonrels.com/ParagonImages/Property/P3/MAXEBRDI/40993298/31/0/0/8588138e235711c812479ceea9d16bf6/121/8804c24ee436d00f29ed2b8a69ce0198/40993298-31.JPG", "caption": "" }, "displayorder": 32, "url": "//cdnparap30.paragonrels.com/ParagonImages/Property/P3/MAXEBRDI/40993298/32/0/0/56bd44d8303329aa229fc500198d3dcb/121/8804c24ee436d00f29ed2b8a69ce0198/40993298-32.JPG", "caption": "" }, "displayorder": 33, "url": "//cdnparap30.paragonrels.com/ParagonImages/Property/P3/MAXEBRDI/40993298/33/0/0/ec90830873169d0a5a58bf2753fd7b21/121/8804c24ee436d00f29ed2b8a69ce0198/40993298-33.JPG", "caption": "" }, "displayorder": 34, "url": "//cdnparap30.paragonrels.com/ParagonImages/Property/P3/MAXEBRDI/40993298/34/0/0/f8dd3c335c346f5f6399c7d35df97b0d/121/8804c24ee436d00f29ed2b8a69ce0198/40993298-34.JPG", "caption": "" } ], "agent": { "name": "Jonathan Minerick", "phone": "888-400-2513", "email": "info@homecoin.com" }, "broker": { "name": "HOMECOIN.COM", "phone": "", "email": "" } }; ]]>
17 El Rincon
ORINDA, CA 94563

Click here for map
Residential Home
$1,698,500
1,678 Sq Feet
3 Bedrooms
2 Bathrooms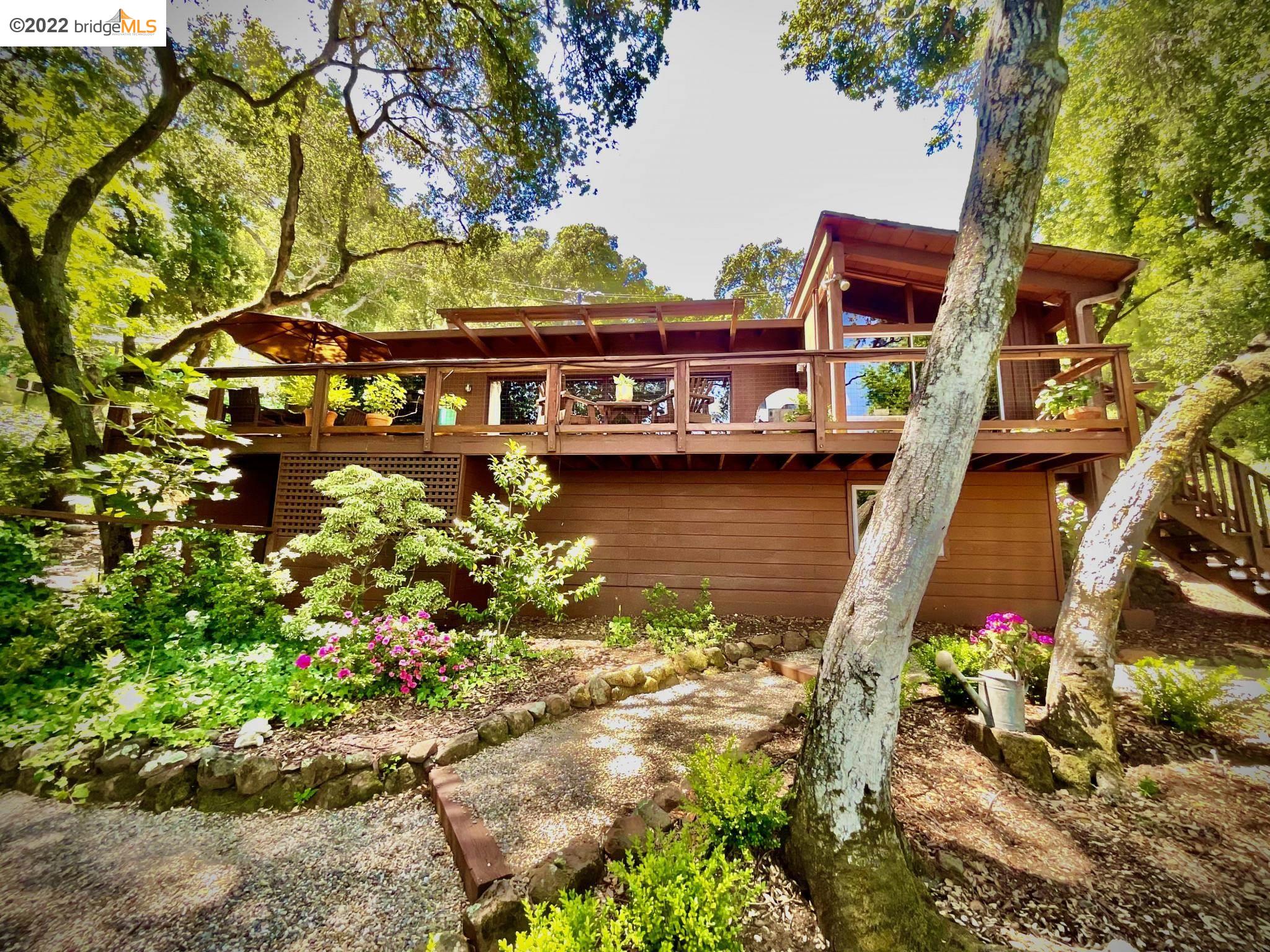 Details:
Lot Sq Feet:
60,548
Fireplaces:
1
HOA?
No
Bank Owned?
No
Status:
Withdrawn
Remarks:
Stunning 1.39 acre 2 parcel estate on private street with ADU space. You'll never hear traffic or neighbors, only the creek running along the hot tub deck. Top rated Orinda school district, Wagner Ranch Elementary school 7 minutes away, OIS, and Miramonte High School, all rated 9 and 10. This historic remodeled home has a huge vaulted ceiling living room and walk out deck overlooking Orinda. The house is nestled amongst beautiful coastal oaks and a madrones, visible from each window. Private hot tub deck off the master bedroom. Ideal private office above the creek and yoga and BBQ area. Grand living room is built of solid redwood anchored by a real rock fireplace. Remodeled cook's kitchen features marble countertops, tile backsplash, and stainless appliances. Hardwood floors and modern large tile throughout the home. The vineyard was planted in 2018 and is producing terrific Syrah and Zinfandel wine. Last years production was 150 bottles of divine wine.
There are currently no open houses for this property. Please contact
Jonathan Minerick
to schedule an appointment.