<![CDATA[ var dwellicious_data = { "address": "4509 Olympiad Way ", "city": "SACRAMENTO", "state": "CA", "zip": "95826 6518", "zip4": "", "area": "", "subdivision": "", "county": "", "price": "514999", "beds": "4", "baths": "2", "sqft": "1483", "lotsize": "4500", "yearbuilt": "1998-01-01", "proptype": "Residential", "mlsnum": "ME222064973", "active": false, "remarks": "Welcome to Rosemont! Come see this single story, 4 bedroom, 2 bathrooms, with 1483sq ft. Features updated floors, countertop, backsplash, and shutters. Enjoy the fireplace on cold nights and the Pool for those summer days. Close to Primrose Park. Come check it out before you rule it out!", "photos": [ { "displayorder": 0, "url": "https://mediarem.metrolist.net/metrolist/listingpics/bigphoto/2022/05/25/5b9e2605-832f-46fe-a42b-13ba4a3c2198.jpg", "caption": "" }, "displayorder": 1, "url": "https://mediarem.metrolist.net/metrolist/listingpics/bigphoto/2022/05/25/796a5f29-9c01-45c6-af6e-694413eb6715.jpg", "caption": "" }, "displayorder": 2, "url": "https://mediarem.metrolist.net/metrolist/listingpics/bigphoto/2022/05/25/719912ff-014f-42a1-9bfa-3c0891a5a5e6.jpg", "caption": "" }, "displayorder": 3, "url": "https://mediarem.metrolist.net/metrolist/listingpics/bigphoto/2022/05/25/5ffaca84-4890-43a5-8fa7-6fe6da257c30.jpg", "caption": "" }, "displayorder": 4, "url": "https://mediarem.metrolist.net/metrolist/listingpics/bigphoto/2022/05/25/a1c8caf7-a914-4606-9a56-8b3beb278cf9.jpg", "caption": "" }, "displayorder": 5, "url": "https://mediarem.metrolist.net/metrolist/listingpics/bigphoto/2022/05/25/e3c2de2f-c67d-489c-be71-ea760e572b52.jpg", "caption": "" }, "displayorder": 6, "url": "https://mediarem.metrolist.net/metrolist/listingpics/bigphoto/2022/05/25/23feae10-94d9-4626-accc-f470bc5e3ae2.jpg", "caption": "" }, "displayorder": 7, "url": "https://mediarem.metrolist.net/metrolist/listingpics/bigphoto/2022/05/25/29aa61b4-6ea7-434a-8367-4f6acc992df9.jpg", "caption": "" }, "displayorder": 8, "url": "https://mediarem.metrolist.net/metrolist/listingpics/bigphoto/2022/05/25/285bdf20-c8fe-4350-bb8a-833ac9bf6b6c.jpg", "caption": "" }, "displayorder": 9, "url": "https://mediarem.metrolist.net/metrolist/listingpics/bigphoto/2022/05/25/8cd6b892-1608-479e-b738-4cde5b2232cc.jpg", "caption": "" }, "displayorder": 10, "url": "https://mediarem.metrolist.net/metrolist/listingpics/bigphoto/2022/05/25/e3127b82-b77c-432d-807f-97e7eb84f03b.jpg", "caption": "" }, "displayorder": 11, "url": "https://mediarem.metrolist.net/metrolist/listingpics/bigphoto/2022/05/25/89d3a669-a413-4f11-971a-7aafc1941656.jpg", "caption": "" }, "displayorder": 12, "url": "https://mediarem.metrolist.net/metrolist/listingpics/bigphoto/2022/05/25/1da8342d-985d-4edf-8138-cc3f3123b67e.jpg", "caption": "" }, "displayorder": 13, "url": "https://mediarem.metrolist.net/metrolist/listingpics/bigphoto/2022/05/25/271584ef-bfa6-426c-8d5d-afd66d6f4887.jpg", "caption": "" }, "displayorder": 14, "url": "https://mediarem.metrolist.net/metrolist/listingpics/bigphoto/2022/05/25/524a7c09-0b22-4d5f-84d4-71737d2c43dd.jpg", "caption": "" }, "displayorder": 15, "url": "https://mediarem.metrolist.net/metrolist/listingpics/bigphoto/2022/05/25/03483ad4-9fb4-4e61-b2ee-6fd075cb4cbd.jpg", "caption": "" }, "displayorder": 16, "url": "https://mediarem.metrolist.net/metrolist/listingpics/bigphoto/2022/05/25/a7e49a6f-e92b-4e96-87b2-8f71b7327f49.jpg", "caption": "" }, "displayorder": 17, "url": "https://mediarem.metrolist.net/metrolist/listingpics/bigphoto/2022/05/25/788c4e10-5654-4597-8046-22b1a84a6337.jpg", "caption": "" }, "displayorder": 18, "url": "https://mediarem.metrolist.net/metrolist/listingpics/bigphoto/2022/05/25/d67adf1b-1fc0-4a89-9485-7f5bed463a4d.jpg", "caption": "" }, "displayorder": 19, "url": "https://mediarem.metrolist.net/metrolist/listingpics/bigphoto/2022/05/25/d8a8a768-abbf-4c1b-8564-2a9ebd7515e2.jpg", "caption": "" }, "displayorder": 20, "url": "https://mediarem.metrolist.net/metrolist/listingpics/bigphoto/2022/05/25/be91345b-366e-4eba-be77-119e16024271.jpg", "caption": "" }, "displayorder": 21, "url": "https://mediarem.metrolist.net/metrolist/listingpics/bigphoto/2022/05/25/e402004f-4a00-4339-aebc-091235aefb77.jpg", "caption": "" }, "displayorder": 22, "url": "https://mediarem.metrolist.net/metrolist/listingpics/bigphoto/2022/05/25/addb53af-131f-420d-b82d-1fcb6b43098f.jpg", "caption": "" }, "displayorder": 23, "url": "https://mediarem.metrolist.net/metrolist/listingpics/bigphoto/2022/05/25/9491769e-602f-4b79-890a-02c7a8f4c3c5.jpg", "caption": "" }, "displayorder": 24, "url": "https://mediarem.metrolist.net/metrolist/listingpics/bigphoto/2022/05/25/8b5af0c0-230c-4e45-999e-bbd891cc4f42.jpg", "caption": "" }, "displayorder": 25, "url": "https://mediarem.metrolist.net/metrolist/listingpics/bigphoto/2022/05/25/3526019d-c19e-4b72-84c3-774631a0fb97.jpg", "caption": "" }, "displayorder": 26, "url": "https://mediarem.metrolist.net/metrolist/listingpics/bigphoto/2022/05/25/d6baa00a-18ae-40eb-ba4d-f3cbc73fbfb7.jpg", "caption": "" }, "displayorder": 27, "url": "https://mediarem.metrolist.net/metrolist/listingpics/bigphoto/2022/05/25/3e5b6978-aea9-4ff0-9a58-488c26adeab5.jpg", "caption": "" }, "displayorder": 28, "url": "https://mediarem.metrolist.net/metrolist/listingpics/bigphoto/2022/05/25/e6c4f583-24cb-4656-a75d-d3d325e90d65.jpg", "caption": "" }, "displayorder": 29, "url": "https://mediarem.metrolist.net/metrolist/listingpics/bigphoto/2022/05/25/1826bbdb-6966-4a01-9e23-f93a0a4520e9.jpg", "caption": "" }, "displayorder": 30, "url": "https://mediarem.metrolist.net/metrolist/listingpics/bigphoto/2022/05/25/91556dda-3524-40e8-991b-0b90325bf051.jpg", "caption": "" }, "displayorder": 31, "url": "https://mediarem.metrolist.net/metrolist/listingpics/bigphoto/2022/05/25/a0b6e8f4-1829-40e2-a70a-b9cca77c15c1.jpg", "caption": "" }, "displayorder": 32, "url": "https://mediarem.metrolist.net/metrolist/listingpics/bigphoto/2022/05/27/62b54d4b-9d91-4e2a-bd2c-9990d2fa5e57.jpg", "caption": "" } ], "agent": { "name": "Mark Morris", "phone": "836-7656", "email": "Mark.Morris@Redfin.com" }, "broker": { "name": "Redfin Corporation", "phone": "", "email": "" } }; ]]>
4509 Olympiad Way
SACRAMENTO, CA 95826 6518

Click here for map
Residential Home
$514,999
1,483 Sq Feet
4 Bedrooms
2 Bathrooms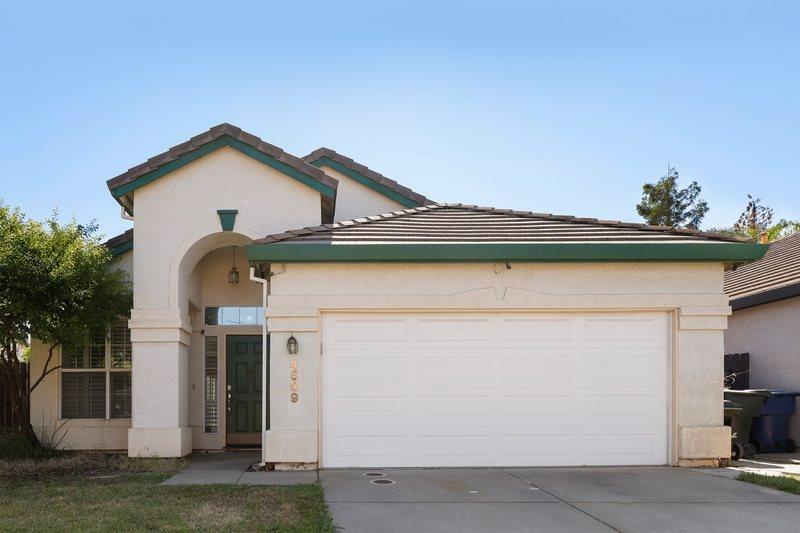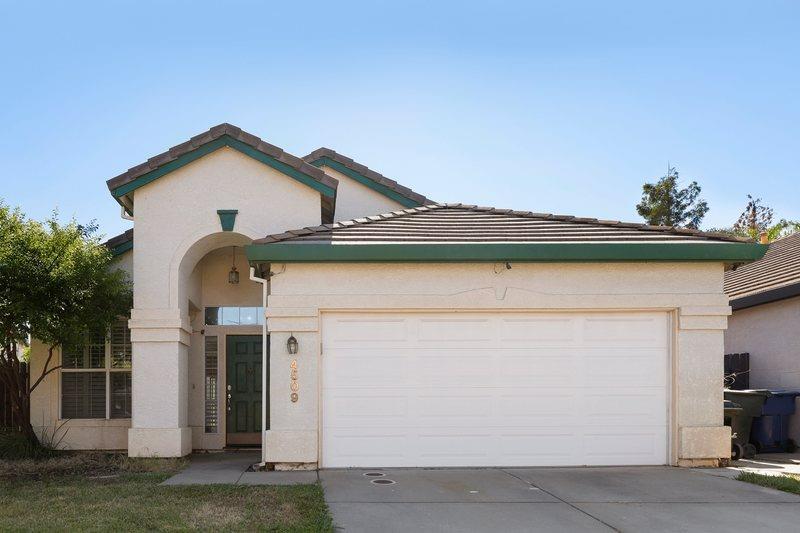 Listed by Mark Morris of Redfin Corporation
DRE# 02050961
Details:
Lot Sq Feet:
4,500
Fireplaces:
1
HOA?
No
Bank Owned?
No
Status:
Withdrawn
Remarks:
Welcome to Rosemont! Come see this single story, 4 bedroom, 2 bathrooms, with 1483sq ft. Features updated floors, countertop, backsplash, and shutters. Enjoy the fireplace on cold nights and the Pool for those summer days. Close to Primrose Park. Come check it out before you rule it out!
There are currently no open houses for this property. Please contact
Mark Morris
to schedule an appointment.