<![CDATA[ var dwellicious_data = { "address": "636 Southdale Way ", "city": "WOODSIDE", "state": "CA", "zip": "94062", "zip4": "", "area": "", "subdivision": "", "county": "", "price": "5750000", "beds": "3", "baths": "5", "sqft": "5463", "lotsize": "33977", "yearbuilt": "2008-01-01", "proptype": "Residential", "mlsnum": "ML81892952", "active": false, "remarks": "Custom-built w/hand-crafted quality,exceptional attention to detail. Spanish Colonial architecture appointed w/hand-selected materials incl tiles,counters, flooring, columns, ironwork, custom-finished walls. Primary suite incl fitted walk-in closet, custom cabinets, stacked W&D, fireplace, charming office/sitting room+very wide terrace w/awning. 2 BR+ 2 BA +powder rm on main level. Veranda w/garden views. Basement w/wet bar, TV area, sleeping/sitting /game area, gym (w/glass doors-wall),laundry room,full bath + 2 lg. store-rooms. Amazing custom-designed garage interior includes heat/air-cond, cabinets all around,custom lighting+attached cottage/office w/fireplace,wet bar, full bath, French doors. Landscape incl citrus trees, lg wildlife resistant garden area, parking court, sitting areas, patio off kitchen. SOLAR + 2 back-up generators. (Size shown is main house. Note:Guest unit and garage are insulated/climate controlled spaces.). For privacy-images of some rooms withheld.", "photos": [ { "displayorder": 0, "url": "https://mlslmedia.azureedge.net/property/MLSL/81892952/6808a9544f604d3eb26a62706ad51bb2/2/1", "caption": "" }, "displayorder": 1, "url": "https://mlslmedia.azureedge.net/property/MLSL/81892952/6808a9544f604d3eb26a62706ad51bb2/2/2", "caption": "" }, "displayorder": 2, "url": "https://mlslmedia.azureedge.net/property/MLSL/81892952/6808a9544f604d3eb26a62706ad51bb2/2/3", "caption": "" }, "displayorder": 3, "url": "https://mlslmedia.azureedge.net/property/MLSL/81892952/6808a9544f604d3eb26a62706ad51bb2/2/4", "caption": "" }, "displayorder": 4, "url": "https://mlslmedia.azureedge.net/property/MLSL/81892952/6808a9544f604d3eb26a62706ad51bb2/2/5", "caption": "" }, "displayorder": 5, "url": "https://mlslmedia.azureedge.net/property/MLSL/81892952/6808a9544f604d3eb26a62706ad51bb2/2/6", "caption": "" }, "displayorder": 6, "url": "https://mlslmedia.azureedge.net/property/MLSL/81892952/6808a9544f604d3eb26a62706ad51bb2/2/7", "caption": "" }, "displayorder": 7, "url": "https://mlslmedia.azureedge.net/property/MLSL/81892952/6808a9544f604d3eb26a62706ad51bb2/2/8", "caption": "" }, "displayorder": 8, "url": "https://mlslmedia.azureedge.net/property/MLSL/81892952/6808a9544f604d3eb26a62706ad51bb2/2/9", "caption": "" }, "displayorder": 9, "url": "https://mlslmedia.azureedge.net/property/MLSL/81892952/6808a9544f604d3eb26a62706ad51bb2/2/10", "caption": "" }, "displayorder": 10, "url": "https://mlslmedia.azureedge.net/property/MLSL/81892952/6808a9544f604d3eb26a62706ad51bb2/2/11", "caption": "" }, "displayorder": 11, "url": "https://mlslmedia.azureedge.net/property/MLSL/81892952/6808a9544f604d3eb26a62706ad51bb2/2/12", "caption": "" }, "displayorder": 12, "url": "https://mlslmedia.azureedge.net/property/MLSL/81892952/6808a9544f604d3eb26a62706ad51bb2/2/13", "caption": "" }, "displayorder": 13, "url": "https://mlslmedia.azureedge.net/property/MLSL/81892952/6808a9544f604d3eb26a62706ad51bb2/2/14", "caption": "" }, "displayorder": 14, "url": "https://mlslmedia.azureedge.net/property/MLSL/81892952/6808a9544f604d3eb26a62706ad51bb2/2/15", "caption": "" }, "displayorder": 15, "url": "https://mlslmedia.azureedge.net/property/MLSL/81892952/6808a9544f604d3eb26a62706ad51bb2/2/16", "caption": "" }, "displayorder": 16, "url": "https://mlslmedia.azureedge.net/property/MLSL/81892952/6808a9544f604d3eb26a62706ad51bb2/2/17", "caption": "" }, "displayorder": 17, "url": "https://mlslmedia.azureedge.net/property/MLSL/81892952/6808a9544f604d3eb26a62706ad51bb2/2/18", "caption": "" }, "displayorder": 18, "url": "https://mlslmedia.azureedge.net/property/MLSL/81892952/6808a9544f604d3eb26a62706ad51bb2/2/19", "caption": "" }, "displayorder": 19, "url": "https://mlslmedia.azureedge.net/property/MLSL/81892952/6808a9544f604d3eb26a62706ad51bb2/2/20", "caption": "" }, "displayorder": 20, "url": "https://mlslmedia.azureedge.net/property/MLSL/81892952/6808a9544f604d3eb26a62706ad51bb2/2/21", "caption": "" }, "displayorder": 21, "url": "https://mlslmedia.azureedge.net/property/MLSL/81892952/6808a9544f604d3eb26a62706ad51bb2/2/22", "caption": "" }, "displayorder": 22, "url": "https://mlslmedia.azureedge.net/property/MLSL/81892952/6808a9544f604d3eb26a62706ad51bb2/2/23", "caption": "" }, "displayorder": 23, "url": "https://mlslmedia.azureedge.net/property/MLSL/81892952/6808a9544f604d3eb26a62706ad51bb2/2/24", "caption": "" }, "displayorder": 24, "url": "https://mlslmedia.azureedge.net/property/MLSL/81892952/6808a9544f604d3eb26a62706ad51bb2/2/25", "caption": "" }, "displayorder": 25, "url": "https://mlslmedia.azureedge.net/property/MLSL/81892952/6808a9544f604d3eb26a62706ad51bb2/2/26", "caption": "" }, "displayorder": 26, "url": "https://mlslmedia.azureedge.net/property/MLSL/81892952/6808a9544f604d3eb26a62706ad51bb2/2/27", "caption": "" }, "displayorder": 27, "url": "https://mlslmedia.azureedge.net/property/MLSL/81892952/6808a9544f604d3eb26a62706ad51bb2/2/28", "caption": "" }, "displayorder": 28, "url": "https://mlslmedia.azureedge.net/property/MLSL/81892952/6808a9544f604d3eb26a62706ad51bb2/2/29", "caption": "" }, "displayorder": 29, "url": "https://mlslmedia.azureedge.net/property/MLSL/81892952/6808a9544f604d3eb26a62706ad51bb2/2/30", "caption": "" }, "displayorder": 30, "url": "https://mlslmedia.azureedge.net/property/MLSL/81892952/6808a9544f604d3eb26a62706ad51bb2/2/31", "caption": "" }, "displayorder": 31, "url": "https://mlslmedia.azureedge.net/property/MLSL/81892952/6808a9544f604d3eb26a62706ad51bb2/2/32", "caption": "" }, "displayorder": 32, "url": "https://mlslmedia.azureedge.net/property/MLSL/81892952/6808a9544f604d3eb26a62706ad51bb2/2/33", "caption": "" }, "displayorder": 33, "url": "https://mlslmedia.azureedge.net/property/MLSL/81892952/6808a9544f604d3eb26a62706ad51bb2/2/34", "caption": "" }, "displayorder": 34, "url": "https://mlslmedia.azureedge.net/property/MLSL/81892952/6808a9544f604d3eb26a62706ad51bb2/2/35", "caption": "" }, "displayorder": 35, "url": "https://mlslmedia.azureedge.net/property/MLSL/81892952/6808a9544f604d3eb26a62706ad51bb2/2/36", "caption": "" }, "displayorder": 36, "url": "https://mlslmedia.azureedge.net/property/MLSL/81892952/6808a9544f604d3eb26a62706ad51bb2/2/37", "caption": "" }, "displayorder": 37, "url": "https://mlslmedia.azureedge.net/property/MLSL/81892952/6808a9544f604d3eb26a62706ad51bb2/2/38", "caption": "" }, "displayorder": 38, "url": "https://mlslmedia.azureedge.net/property/MLSL/81892952/6808a9544f604d3eb26a62706ad51bb2/2/39", "caption": "" }, "displayorder": 39, "url": "https://mlslmedia.azureedge.net/property/MLSL/81892952/6808a9544f604d3eb26a62706ad51bb2/2/40", "caption": "" }, "displayorder": 40, "url": "https://mlslmedia.azureedge.net/property/MLSL/81892952/6808a9544f604d3eb26a62706ad51bb2/2/41", "caption": "" }, "displayorder": 41, "url": "https://mlslmedia.azureedge.net/property/MLSL/81892952/6808a9544f604d3eb26a62706ad51bb2/2/42", "caption": "" }, "displayorder": 42, "url": "https://mlslmedia.azureedge.net/property/MLSL/81892952/6808a9544f604d3eb26a62706ad51bb2/2/43", "caption": "" }, "displayorder": 43, "url": "https://mlslmedia.azureedge.net/property/MLSL/81892952/6808a9544f604d3eb26a62706ad51bb2/2/44", "caption": "" }, "displayorder": 44, "url": "https://mlslmedia.azureedge.net/property/MLSL/81892952/6808a9544f604d3eb26a62706ad51bb2/2/45", "caption": "" }, "displayorder": 45, "url": "https://mlslmedia.azureedge.net/property/MLSL/81892952/6808a9544f604d3eb26a62706ad51bb2/2/46", "caption": "" } ], "agent": { "name": "Nancy Goldcamp", "phone": "650-400-5800", "email": "nancy@nancygoldcamp.com" }, "broker": { "name": "Coldwell Banker Realty", "phone": "", "email": "" } }; ]]>
636 Southdale Way
WOODSIDE, CA 94062

Click here for map
Residential Home
$5,750,000
5,463 Sq Feet
3 Bedrooms
5 Bathrooms
1 Partial Bath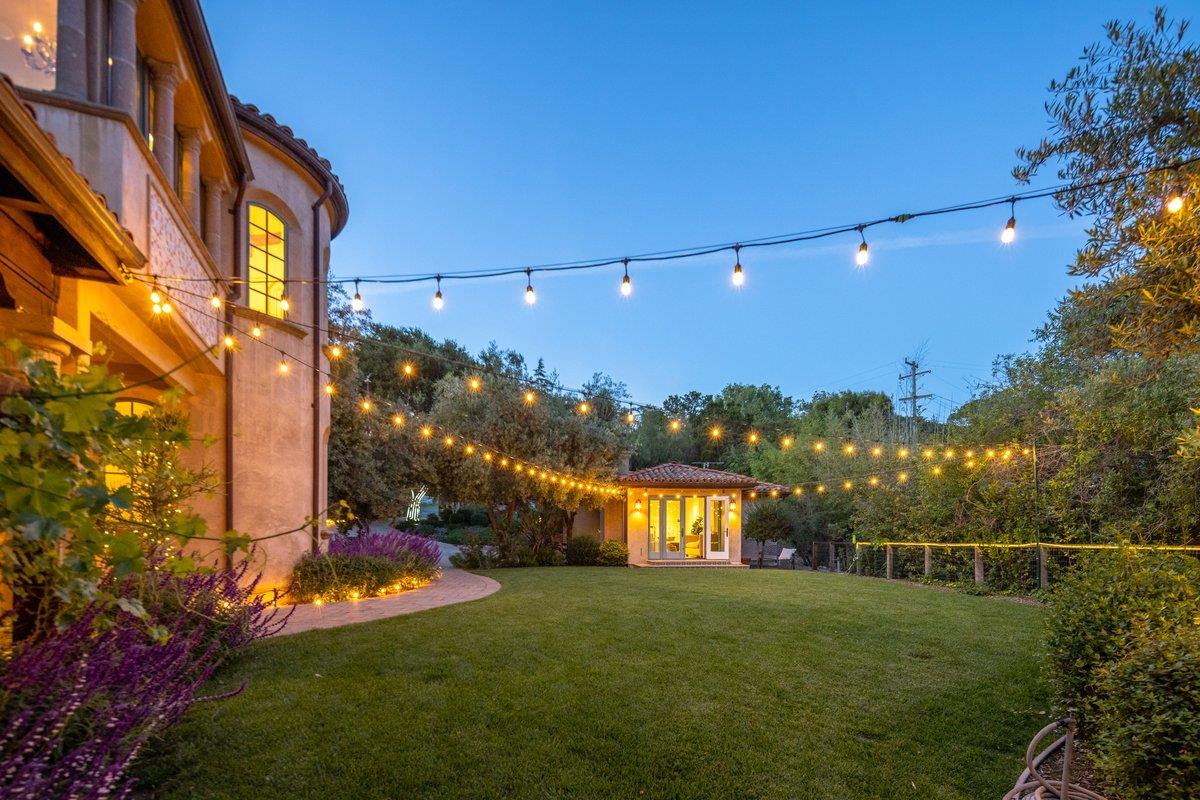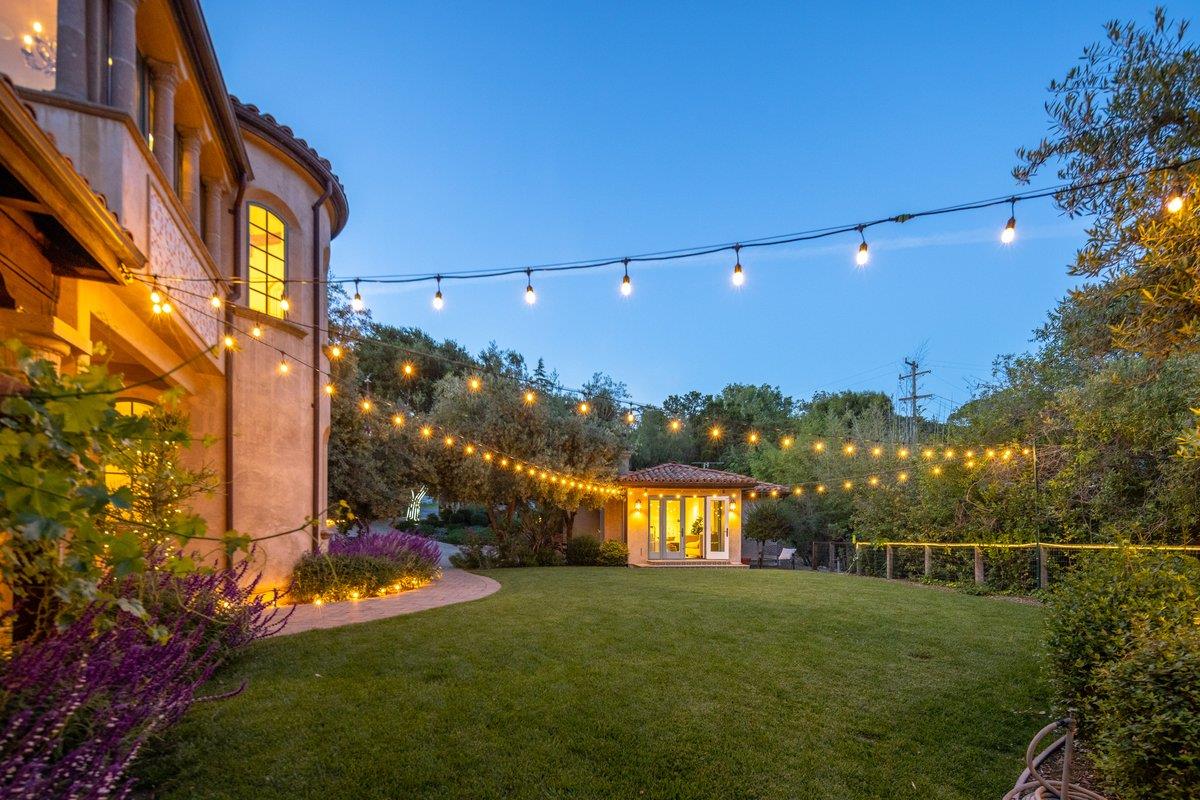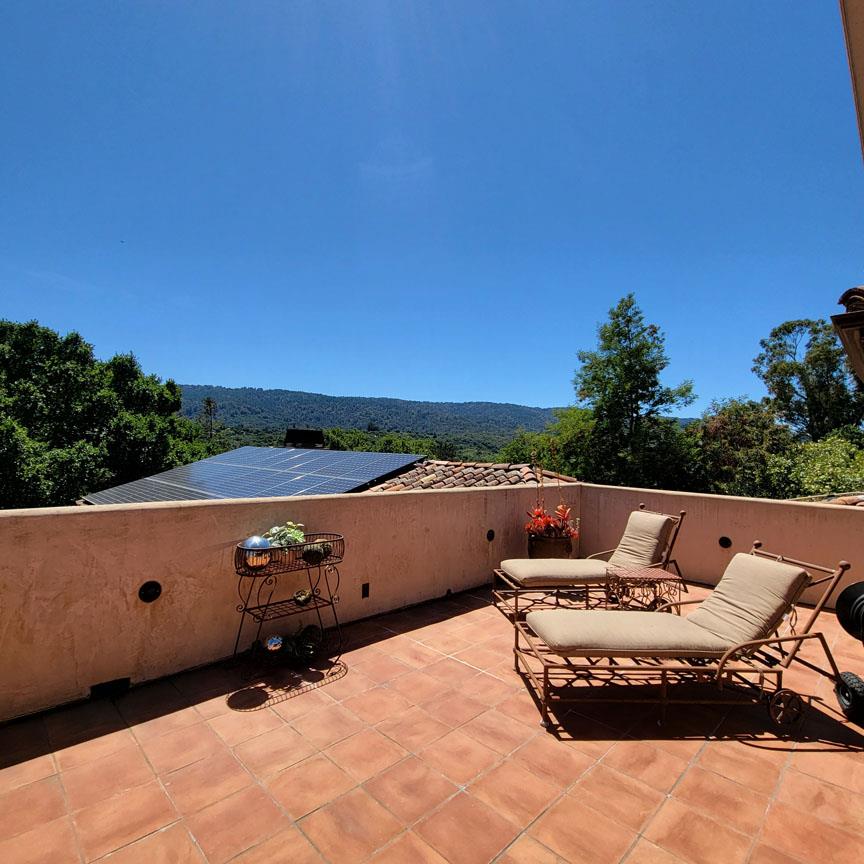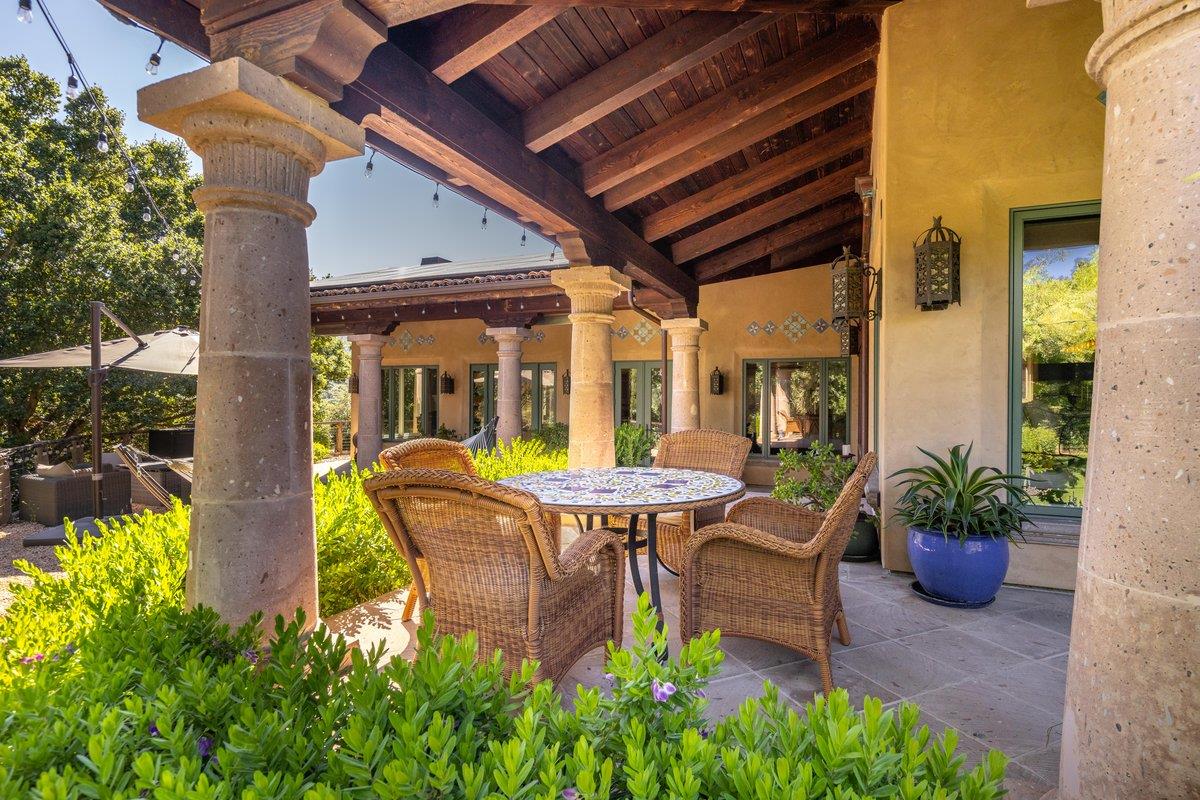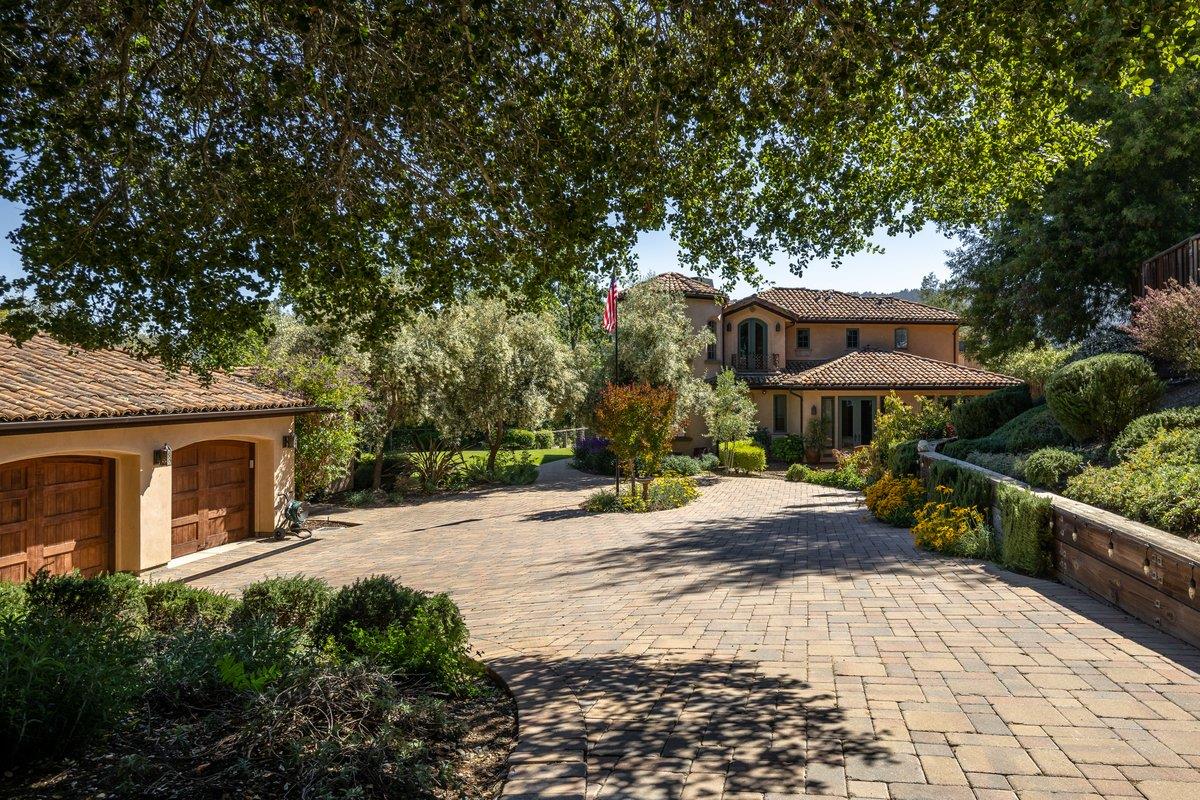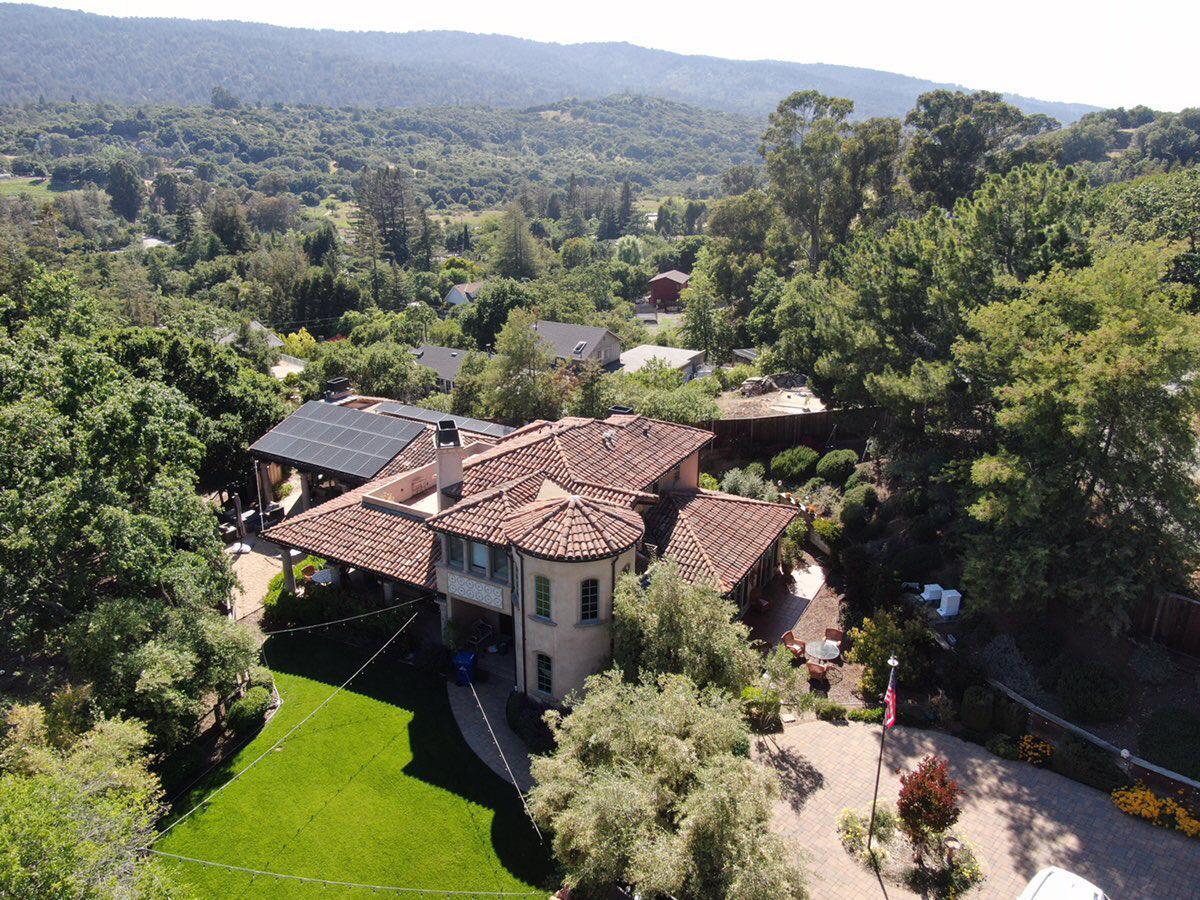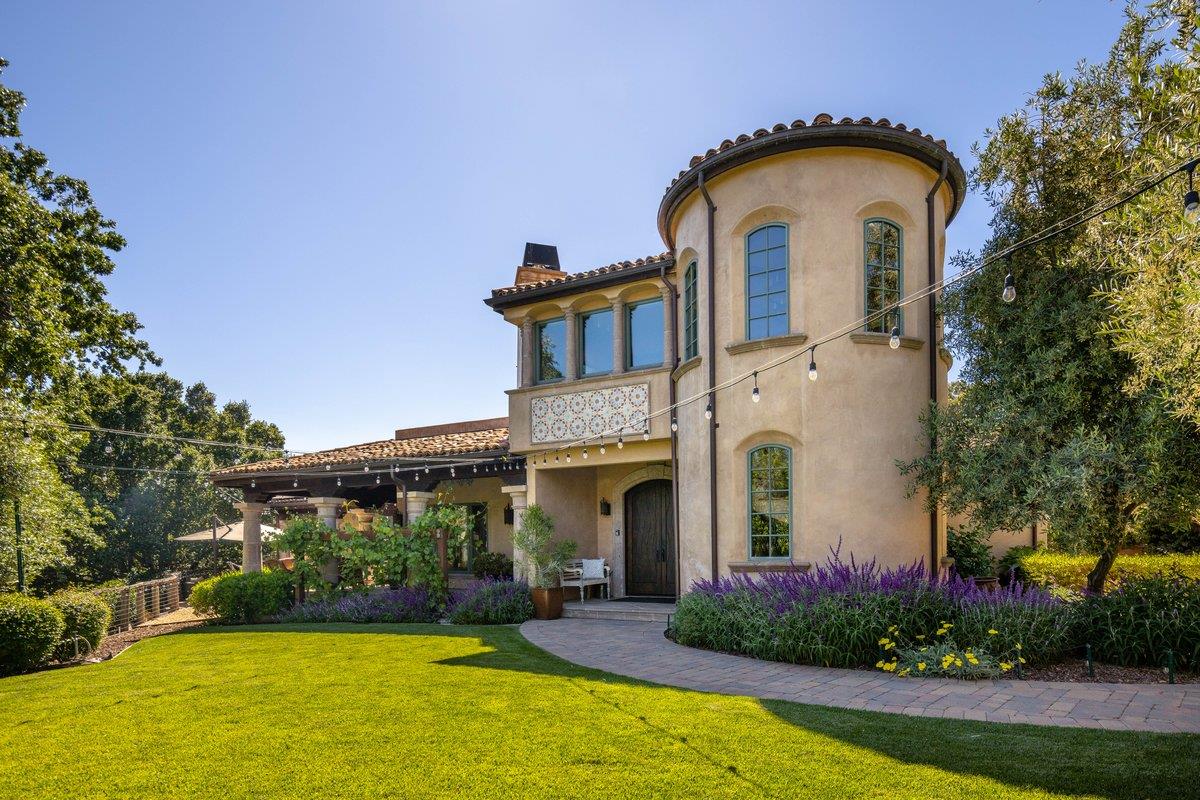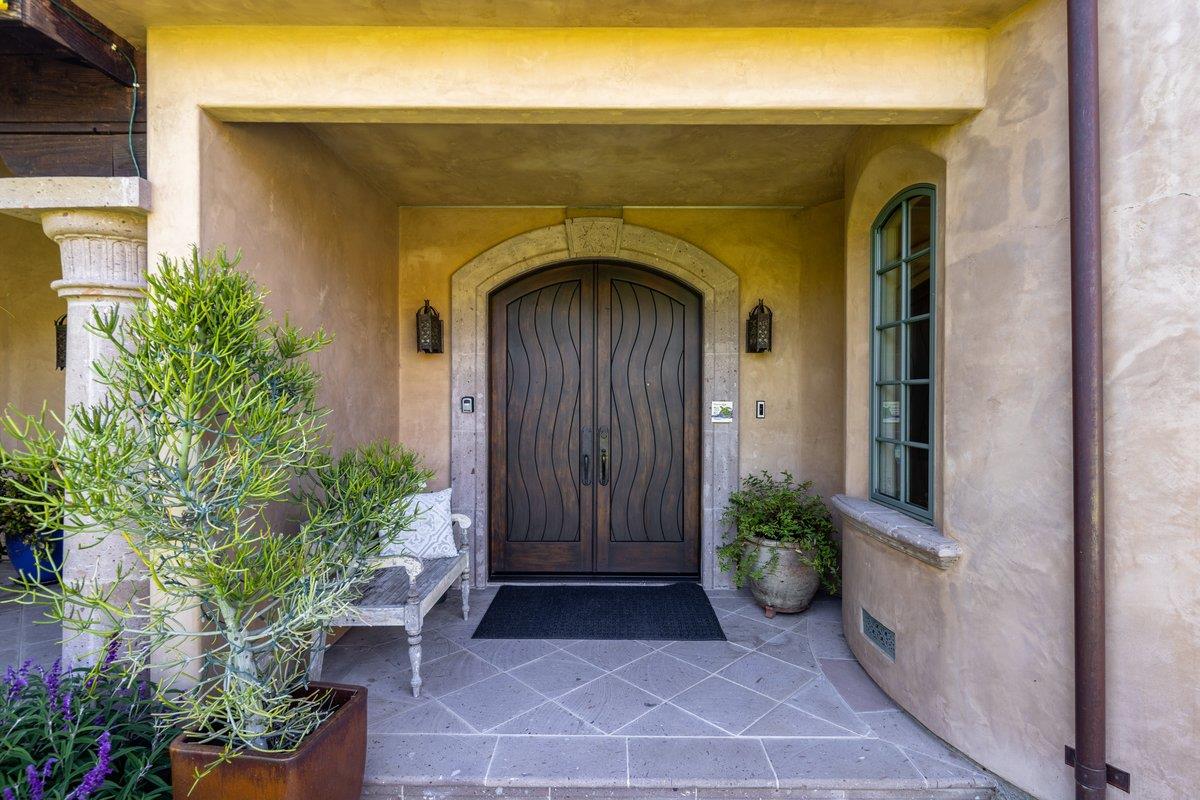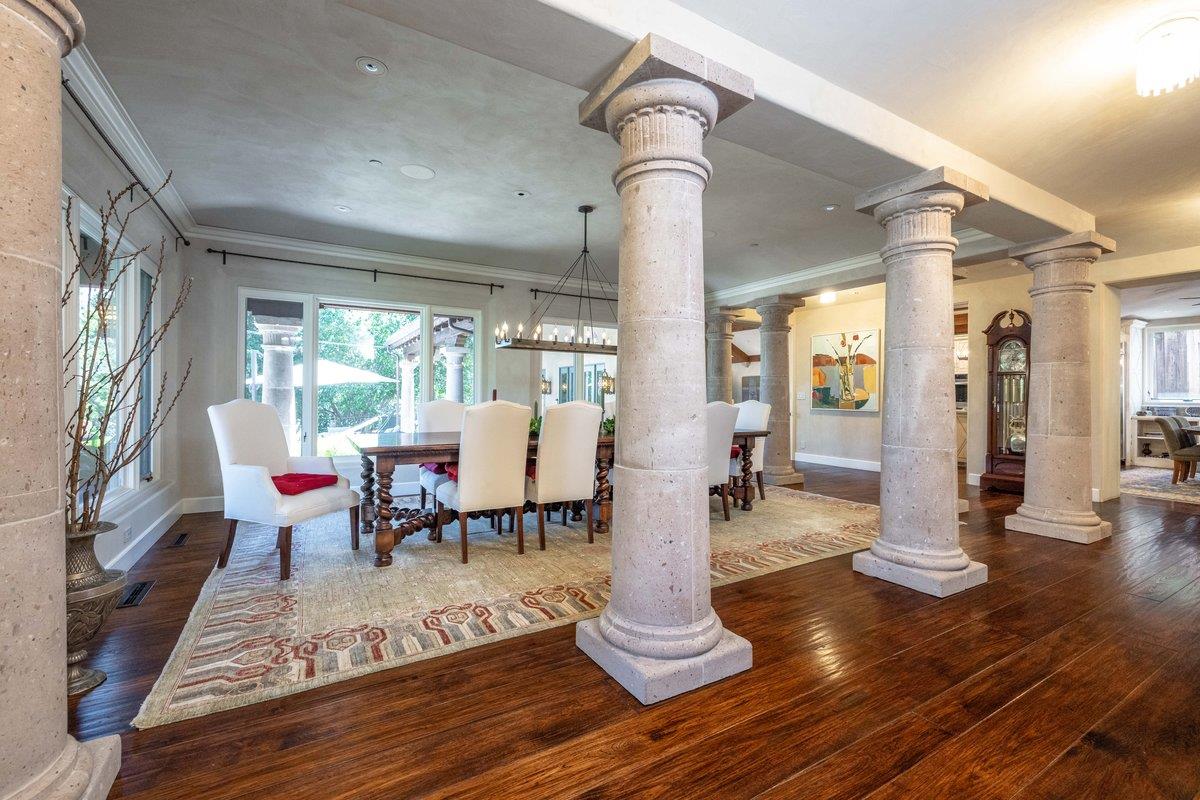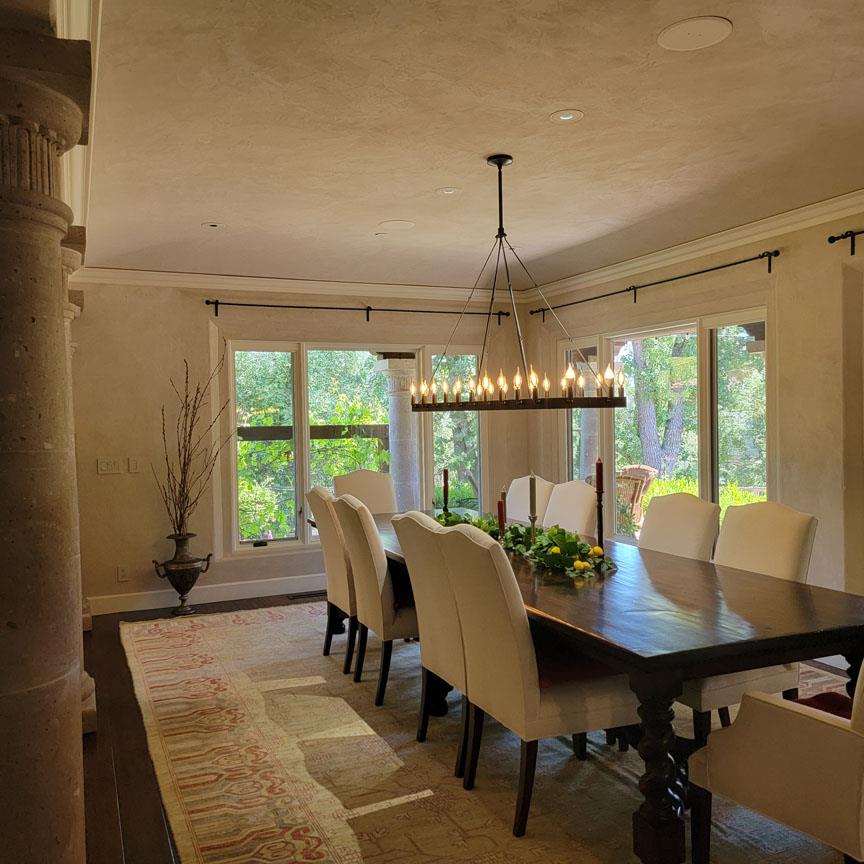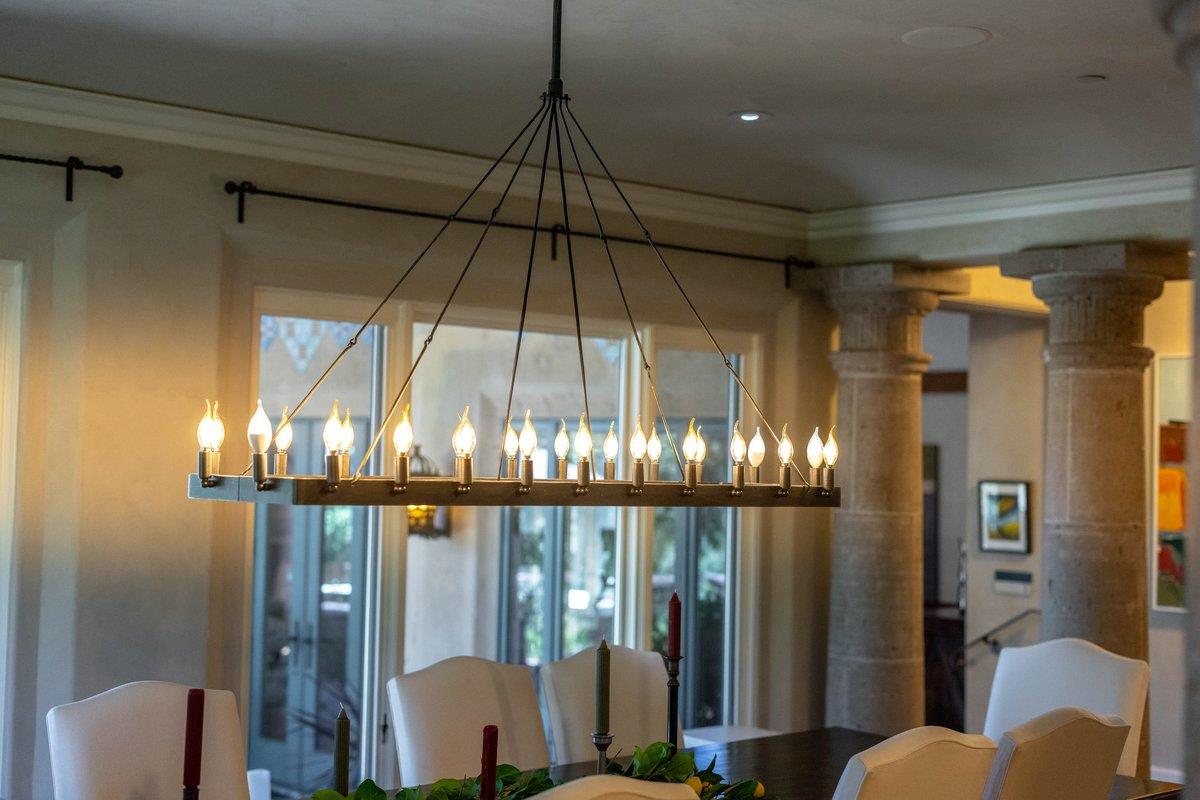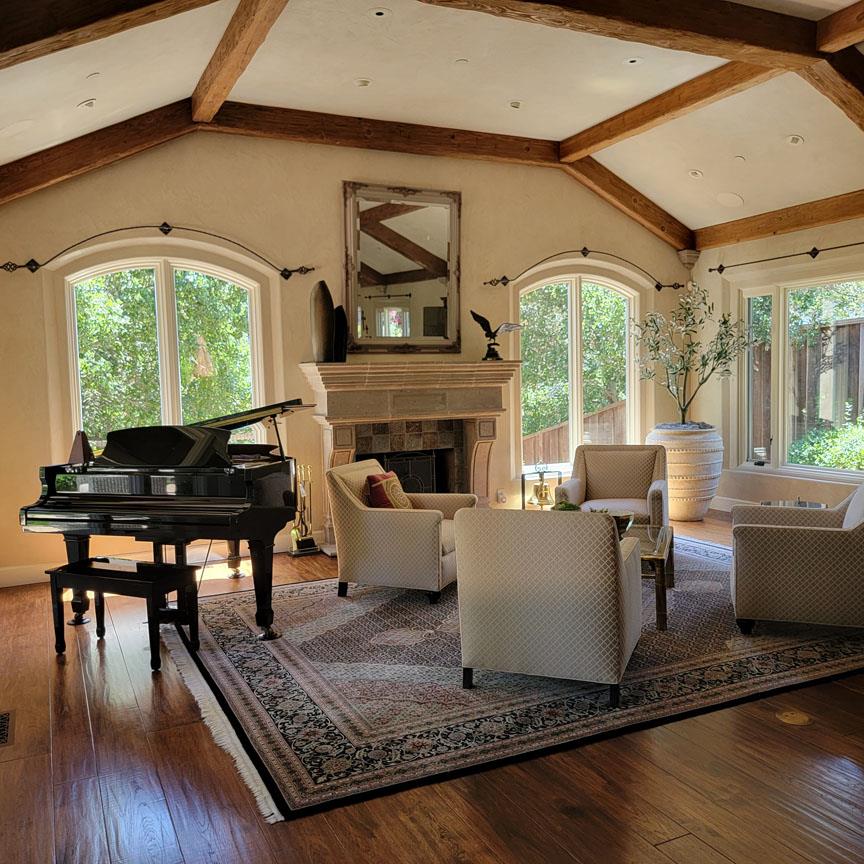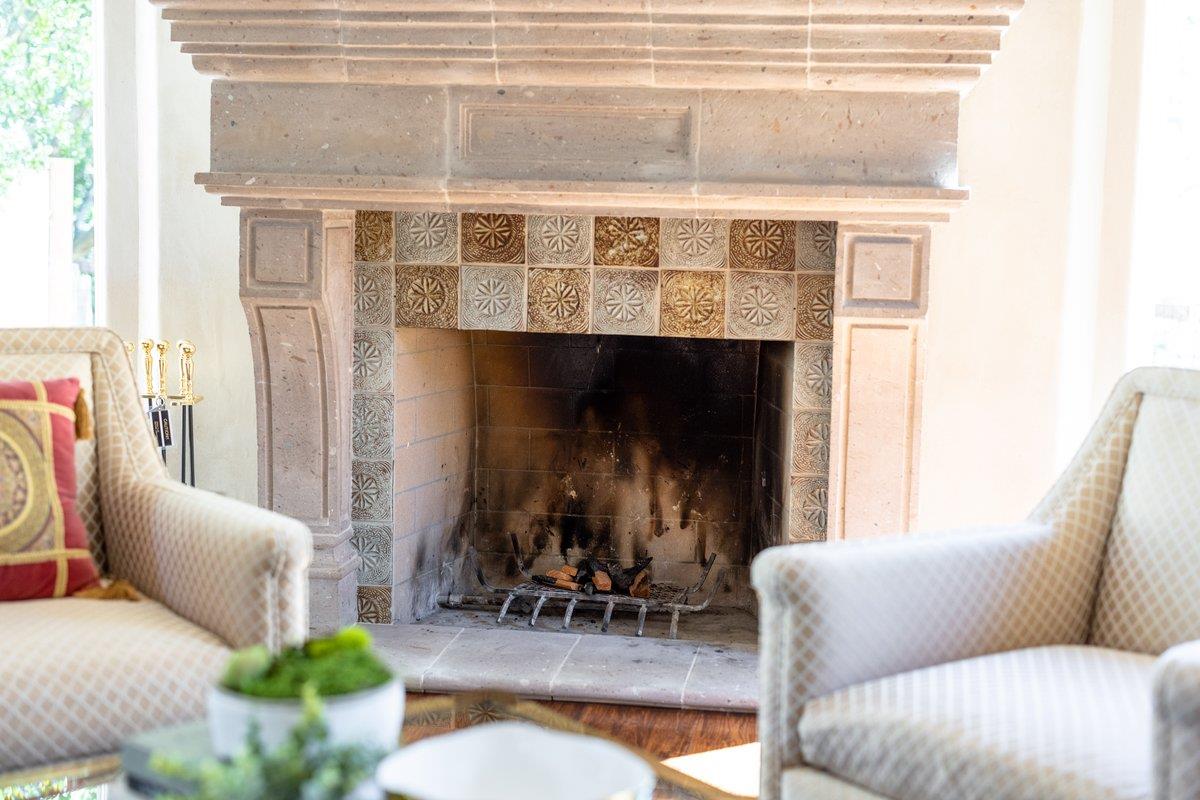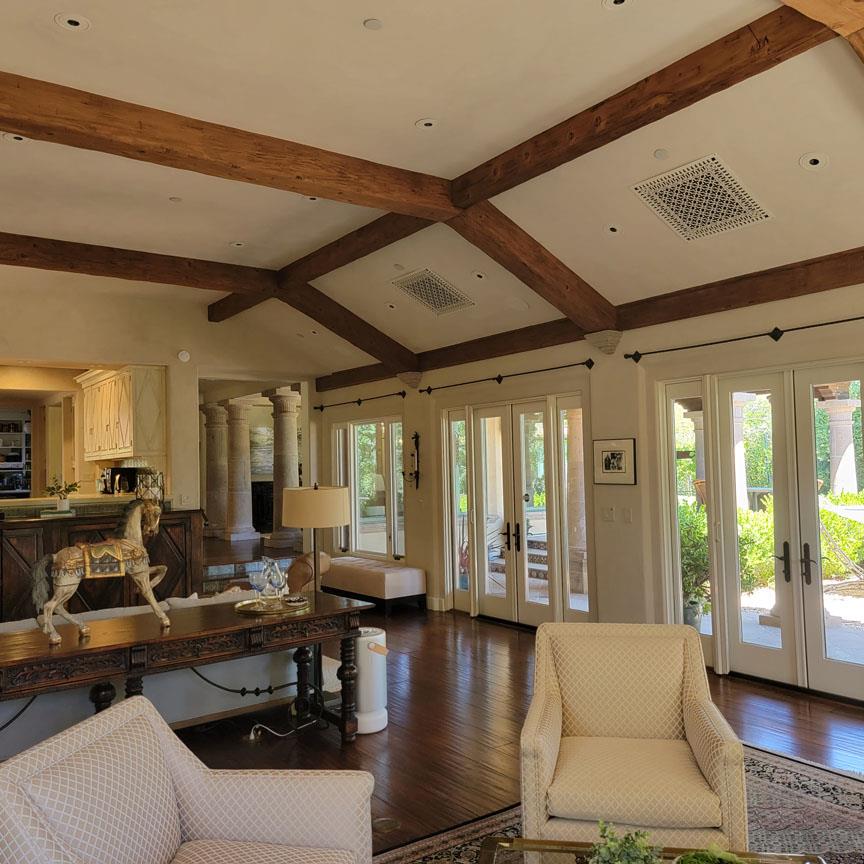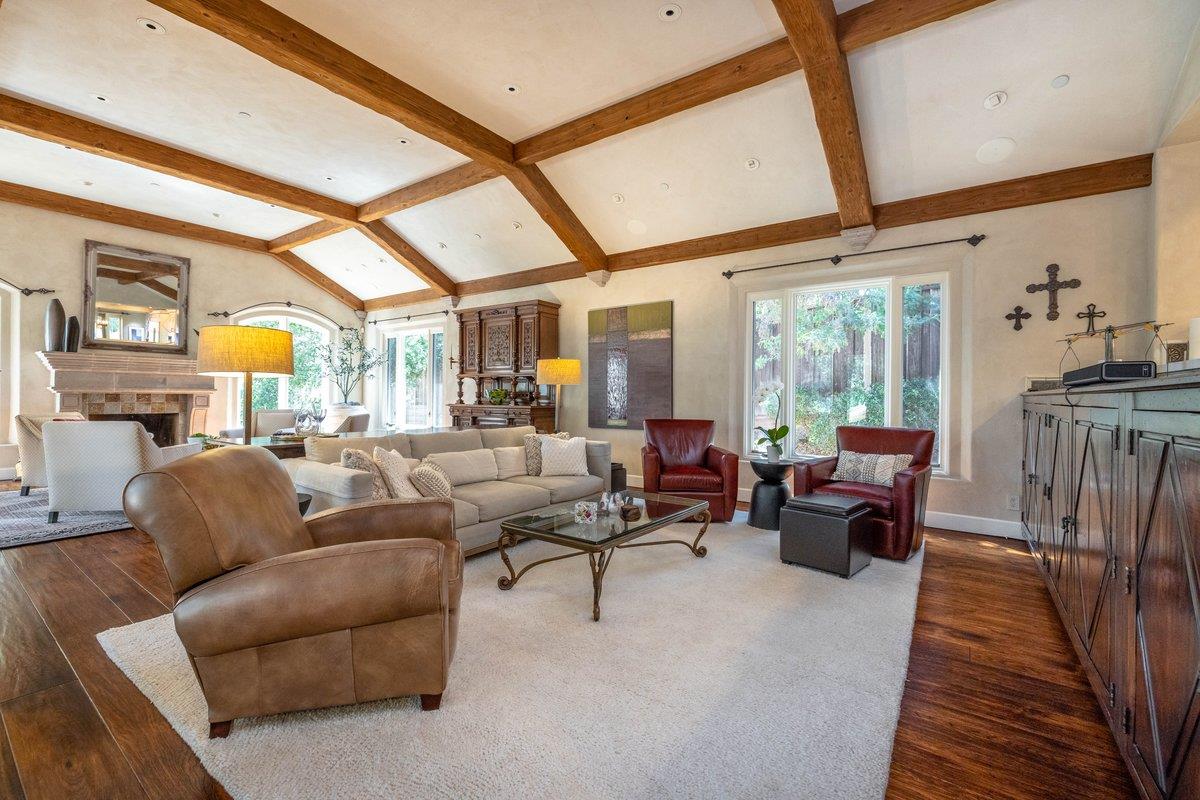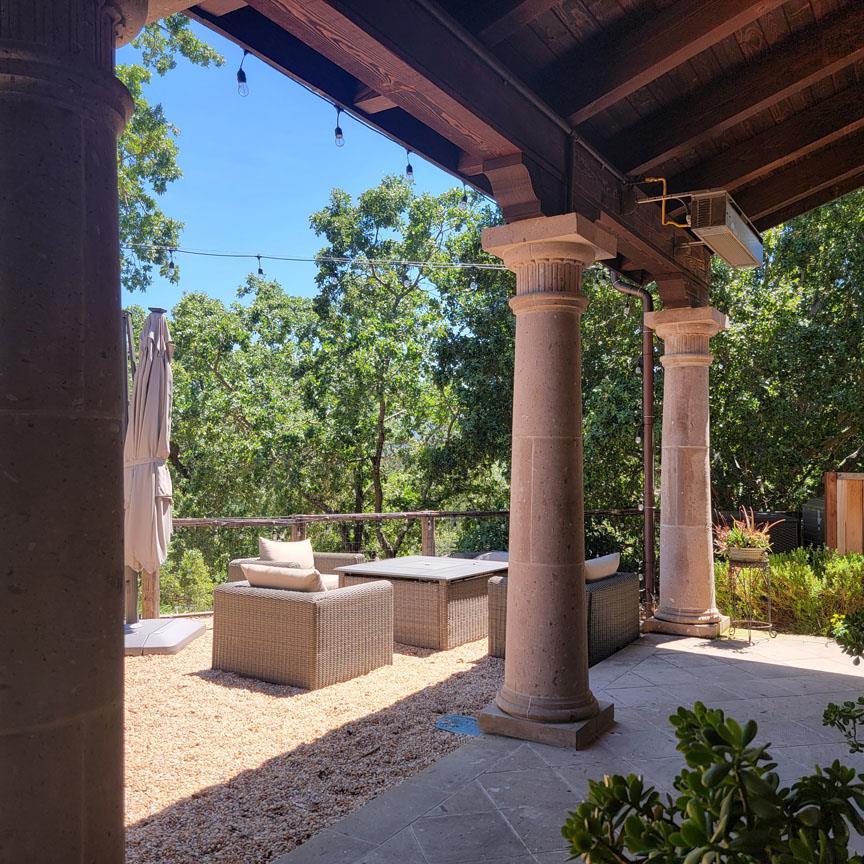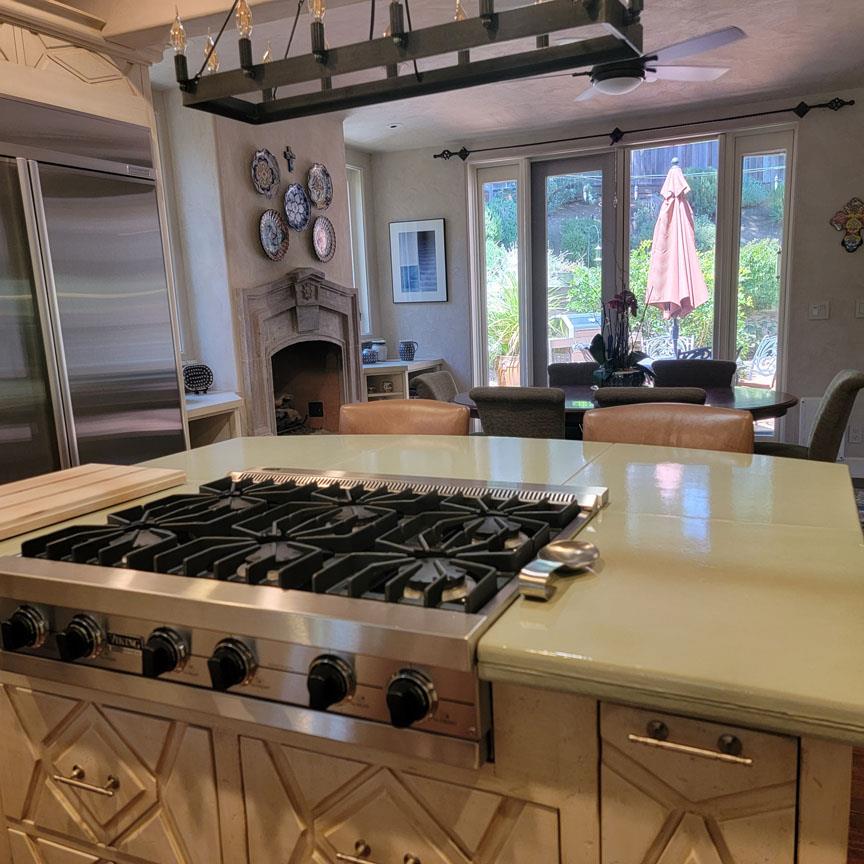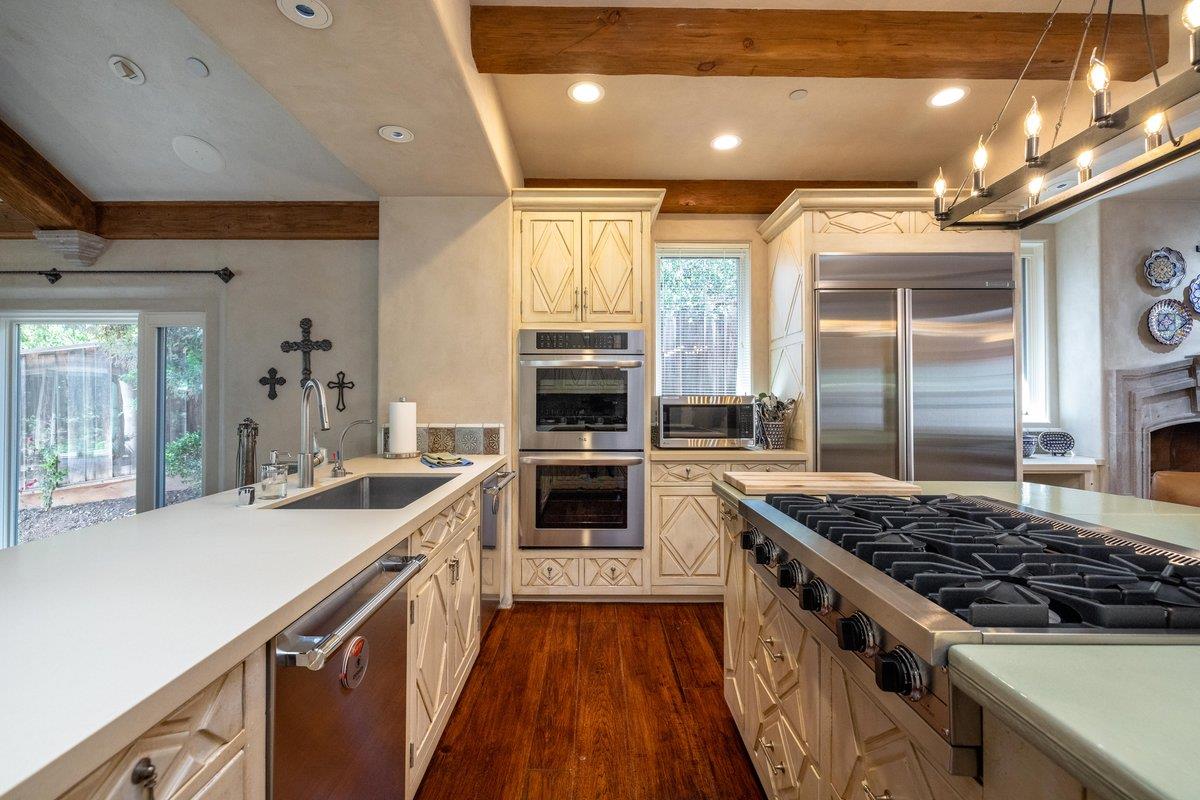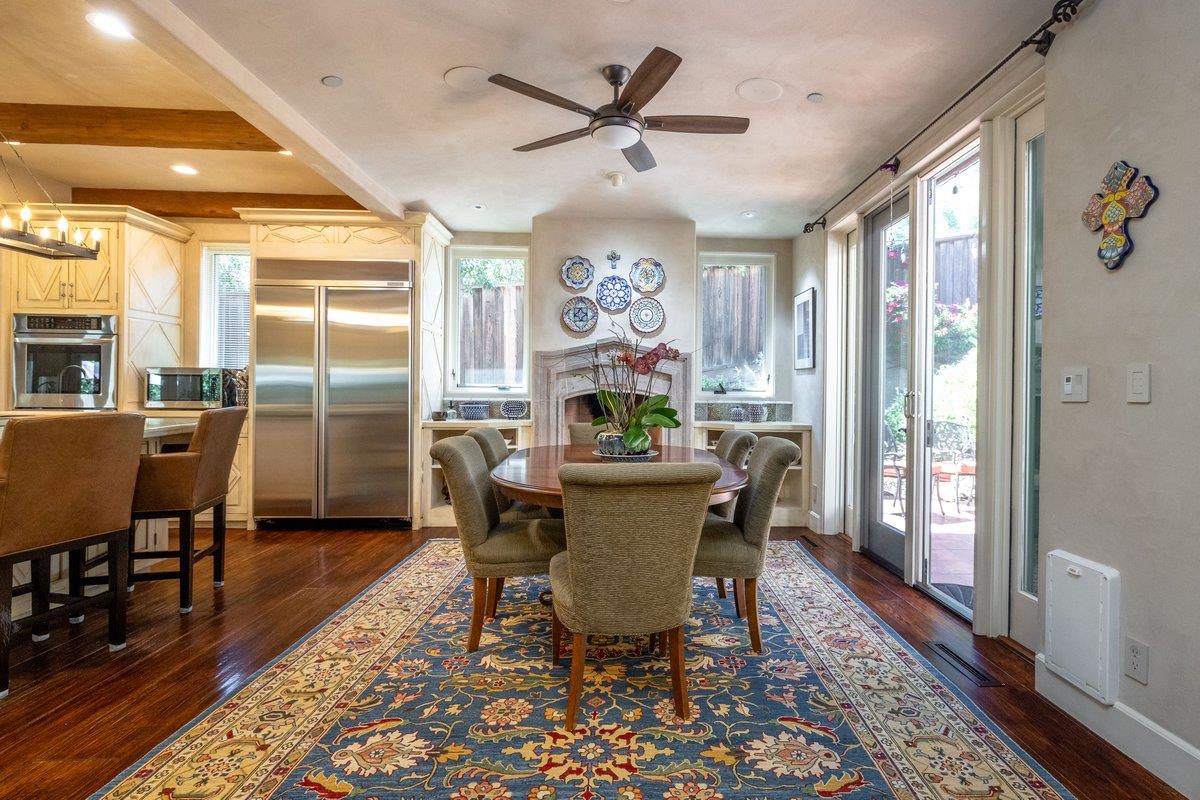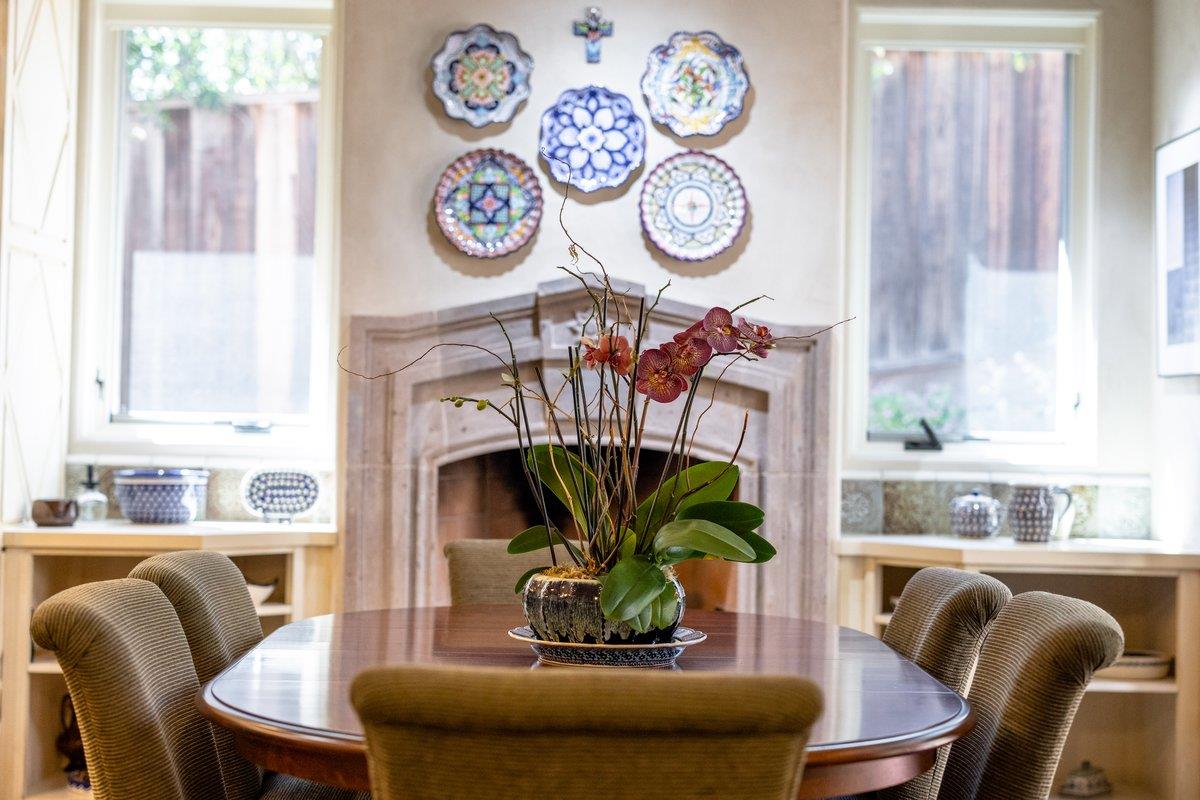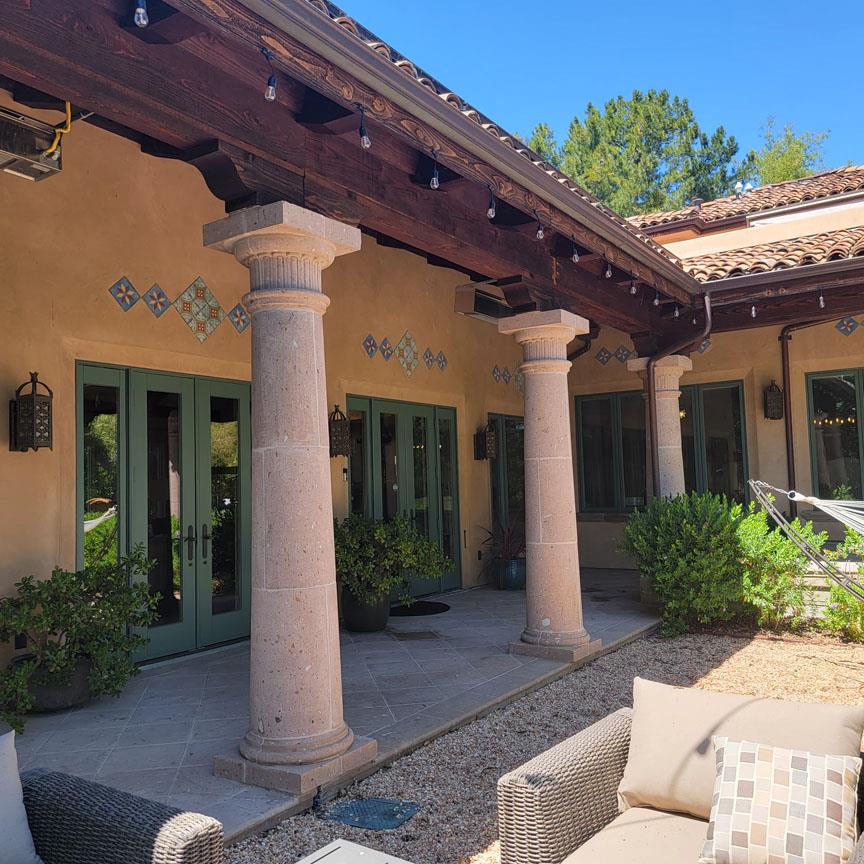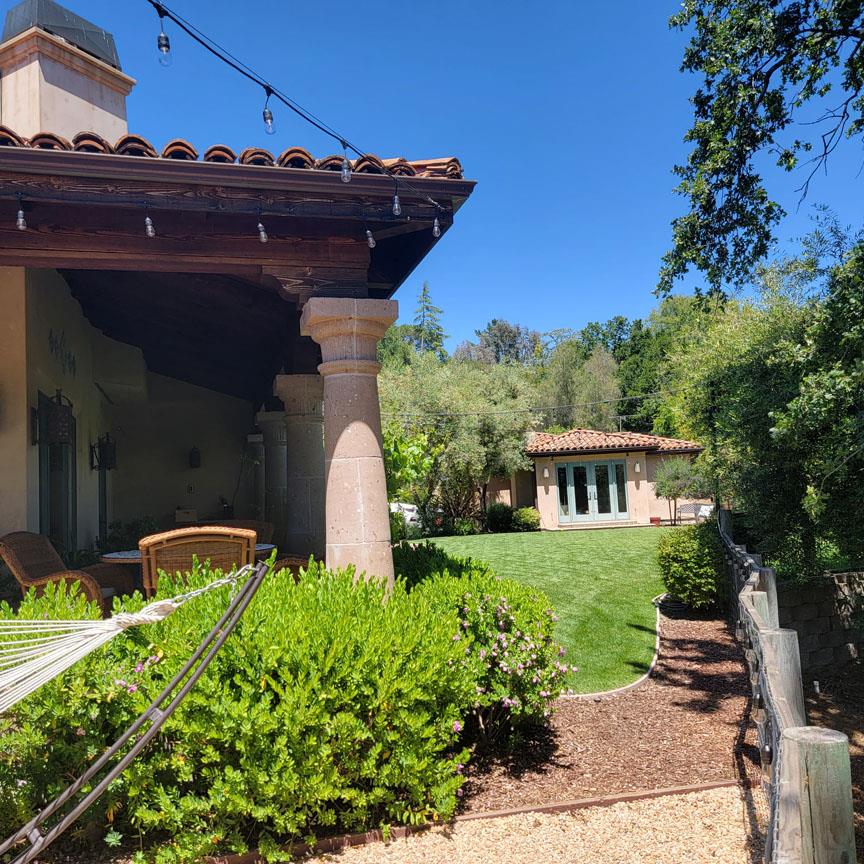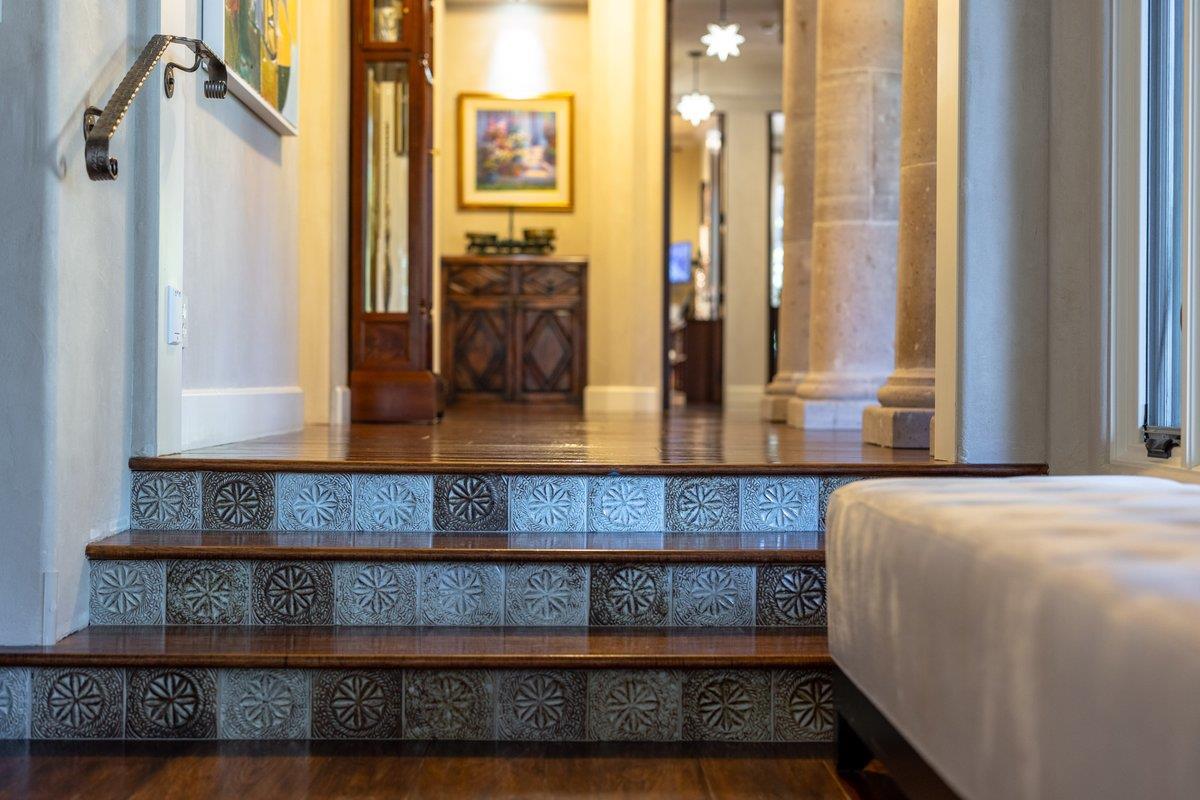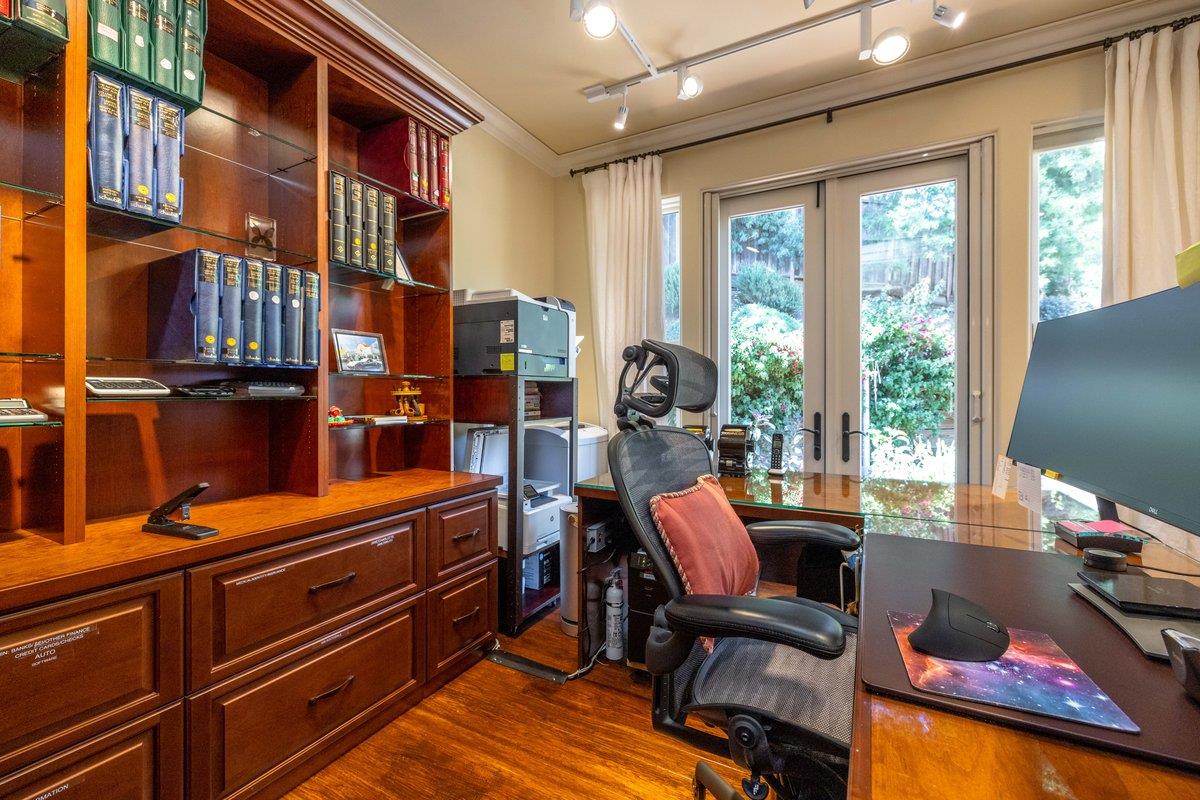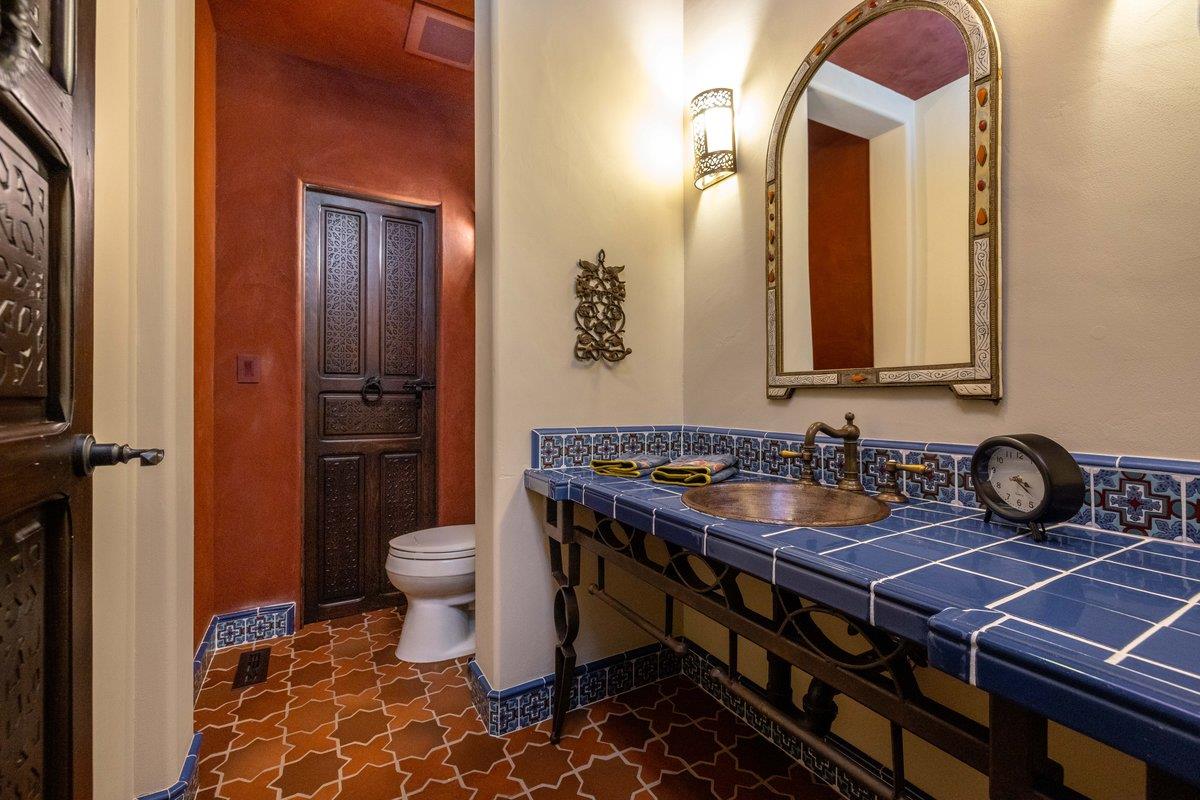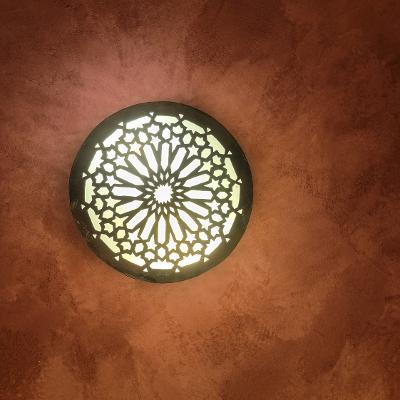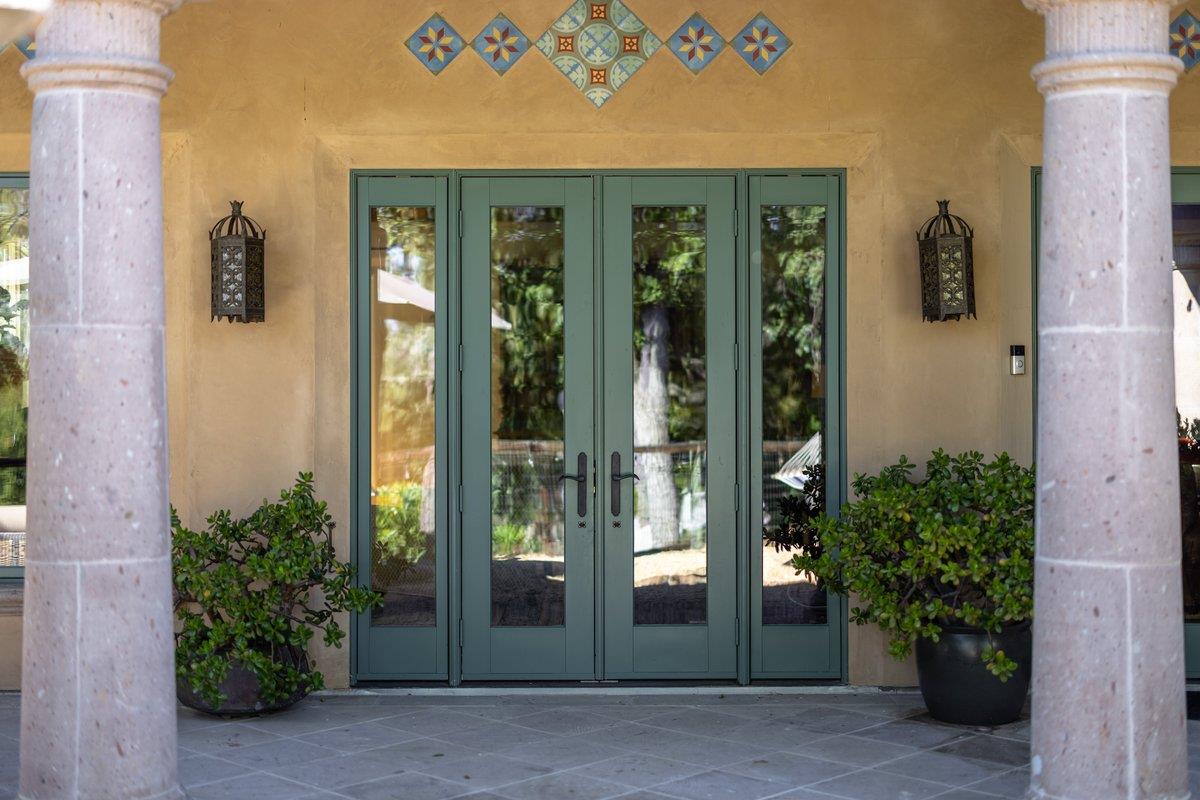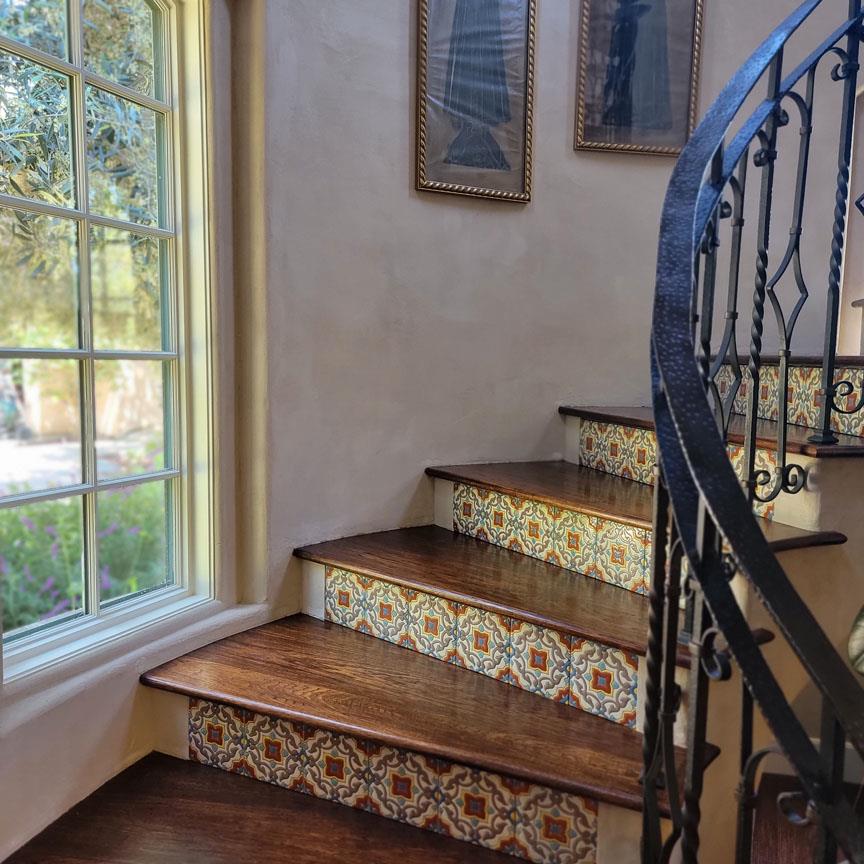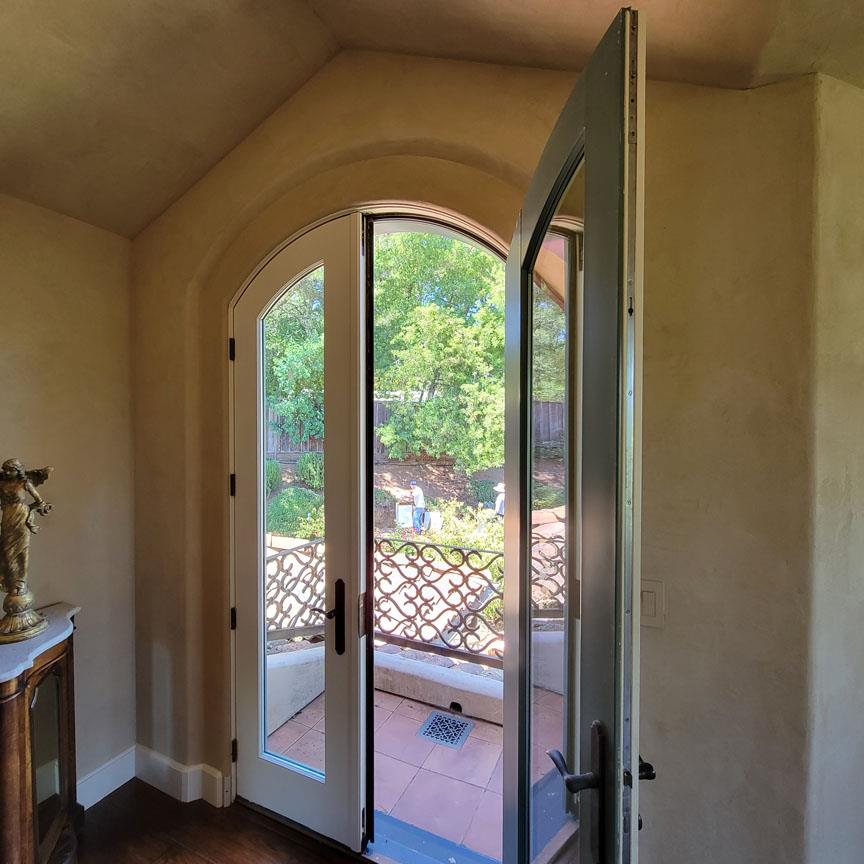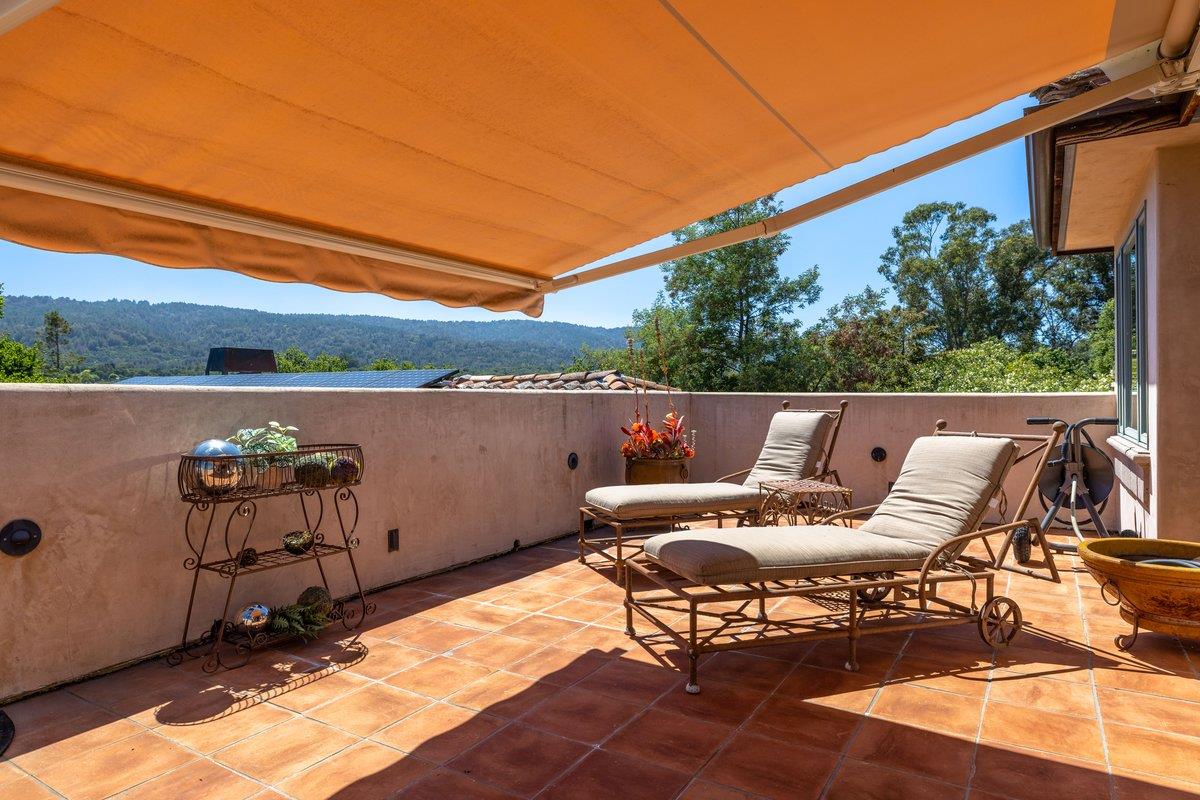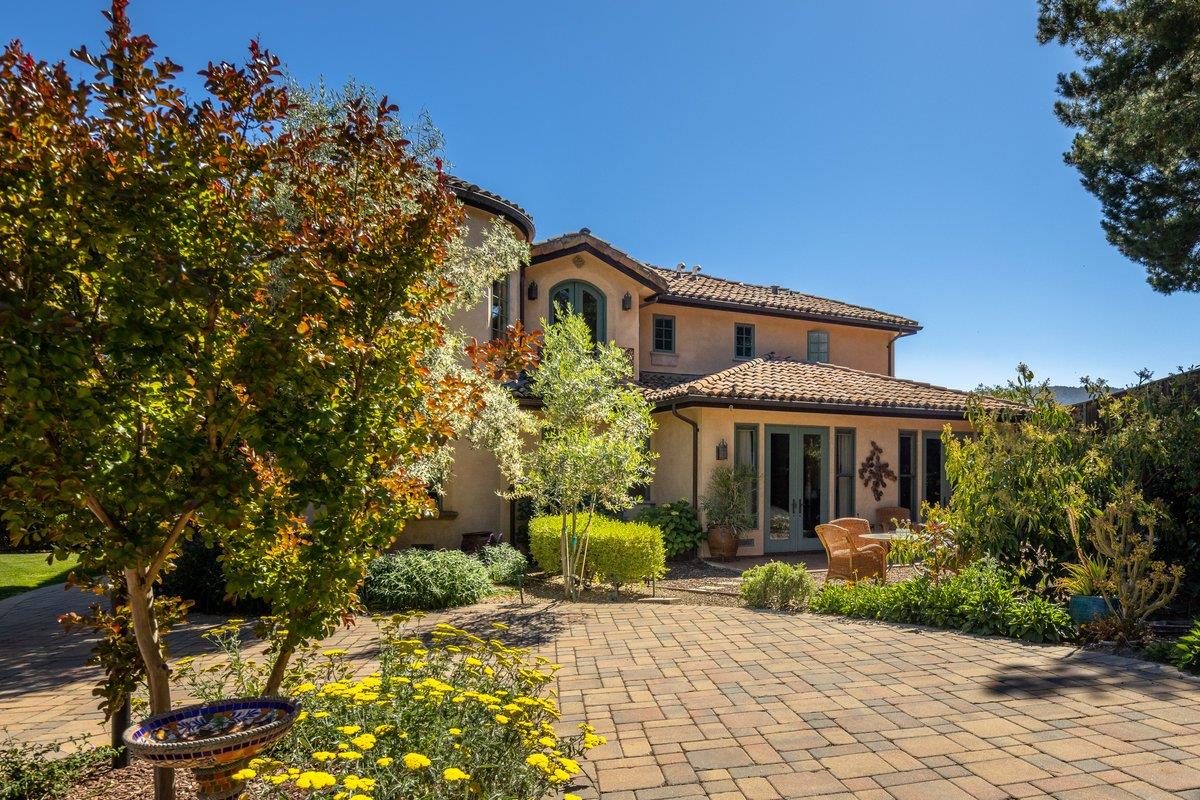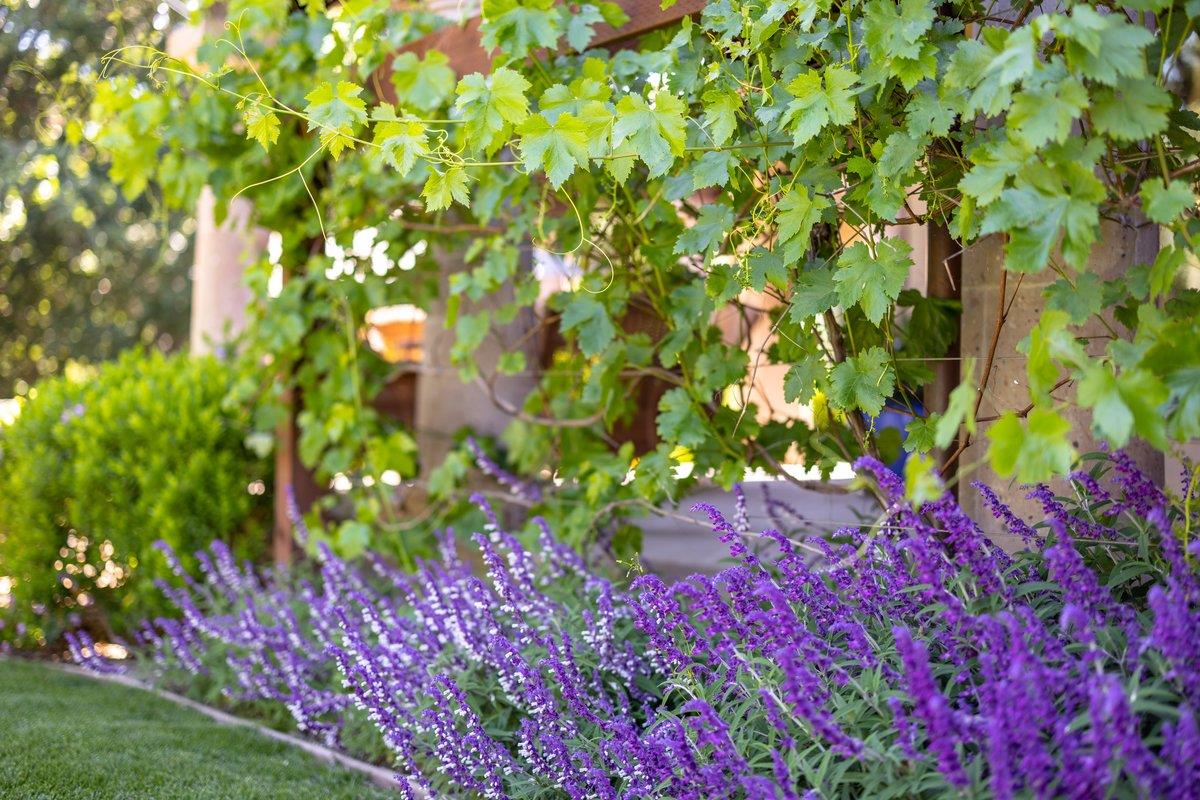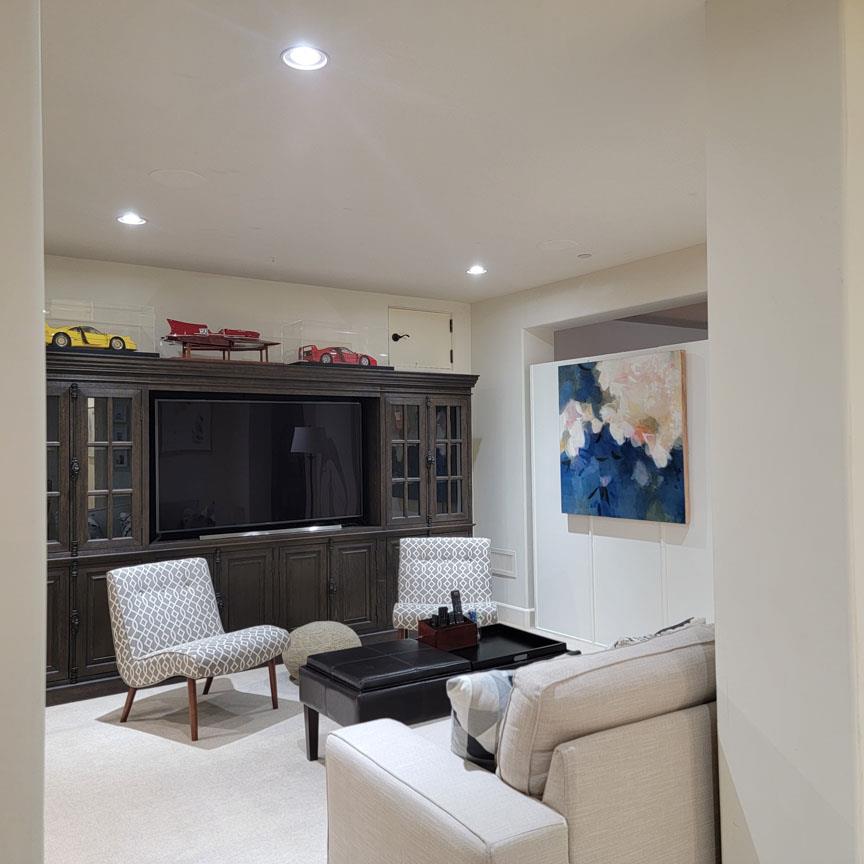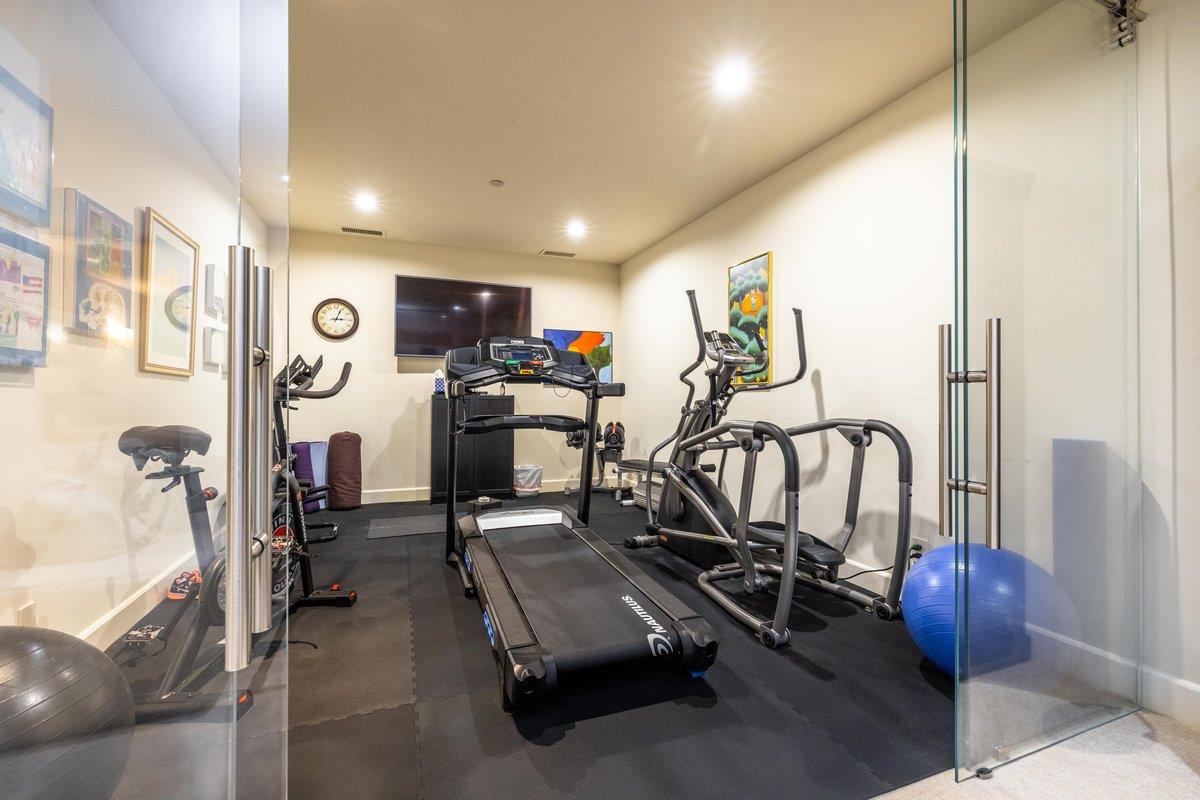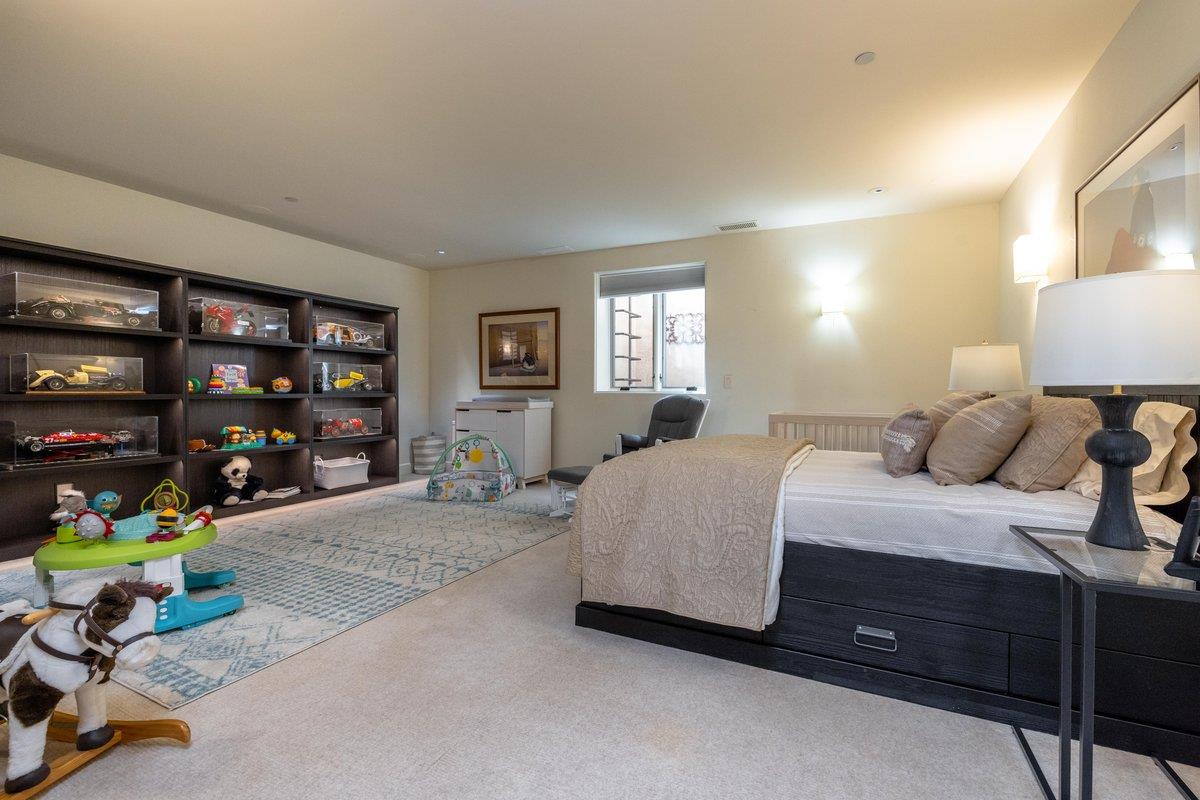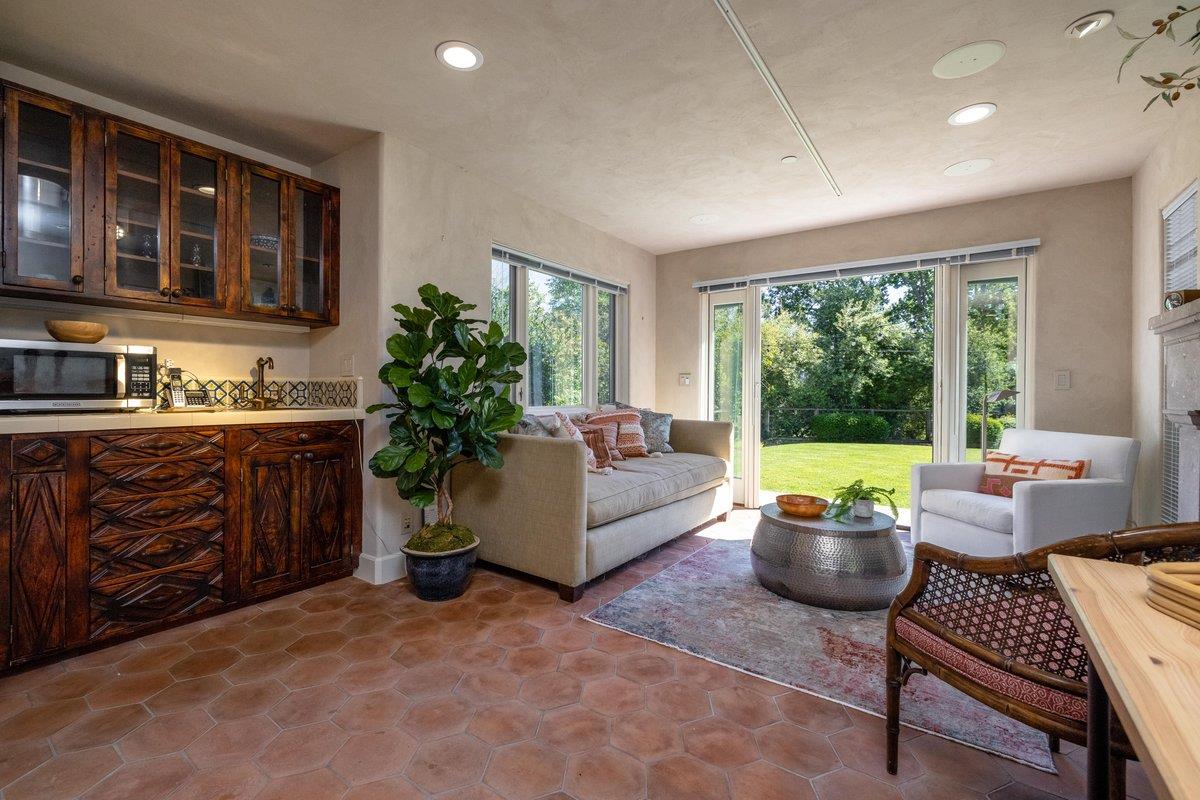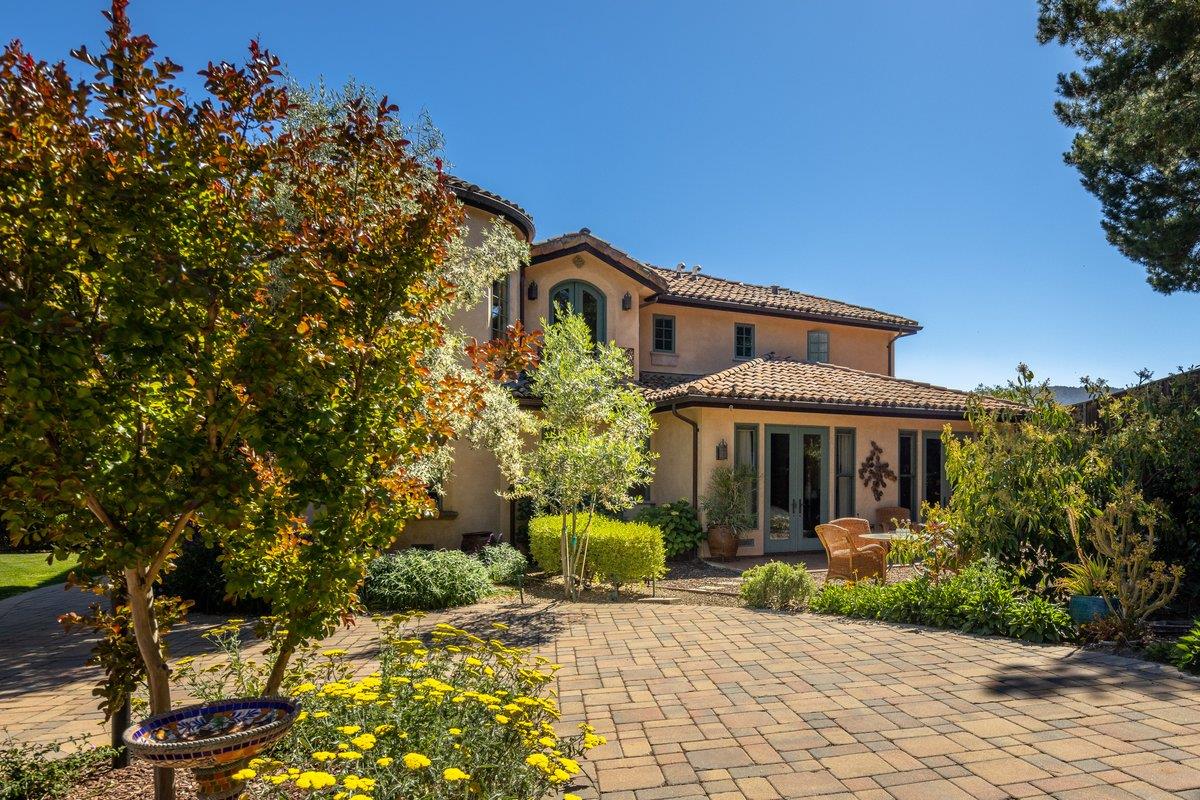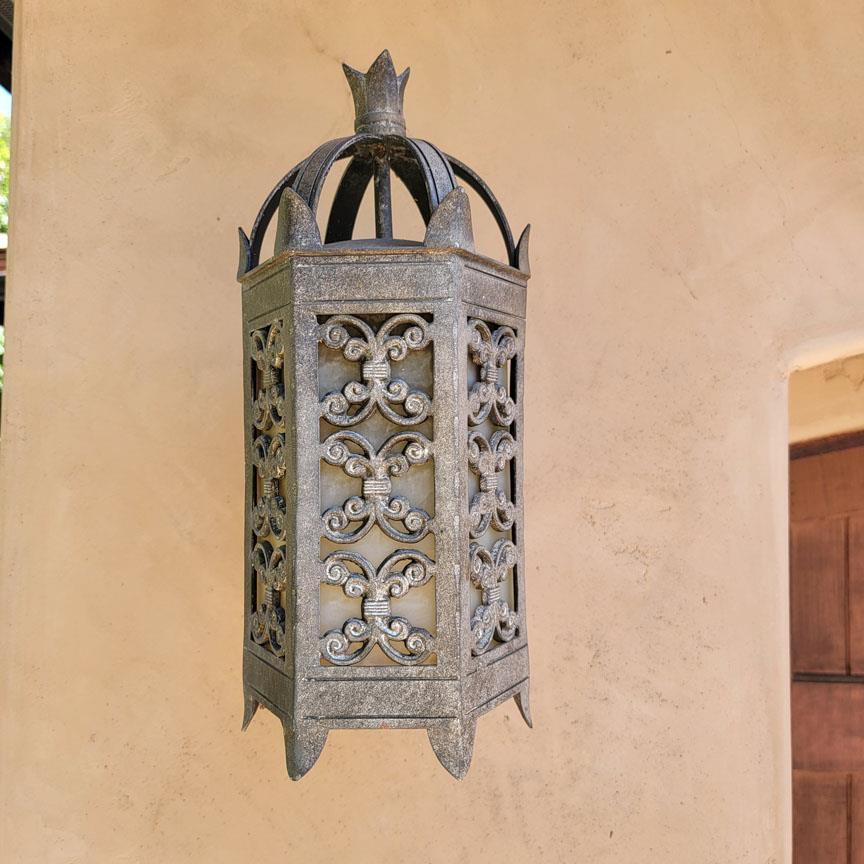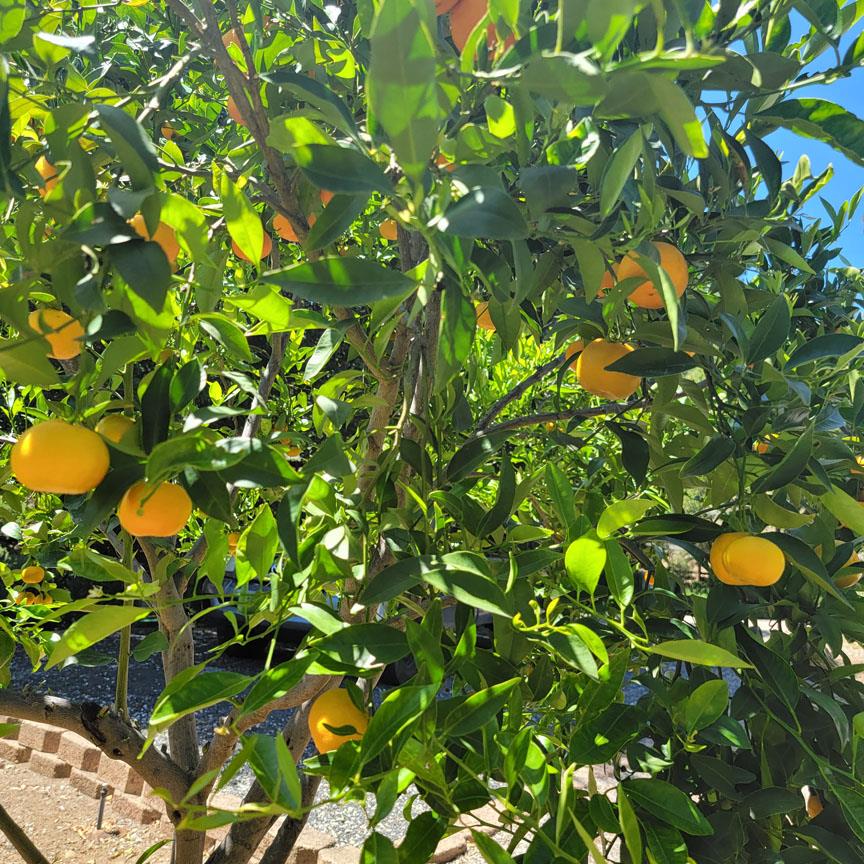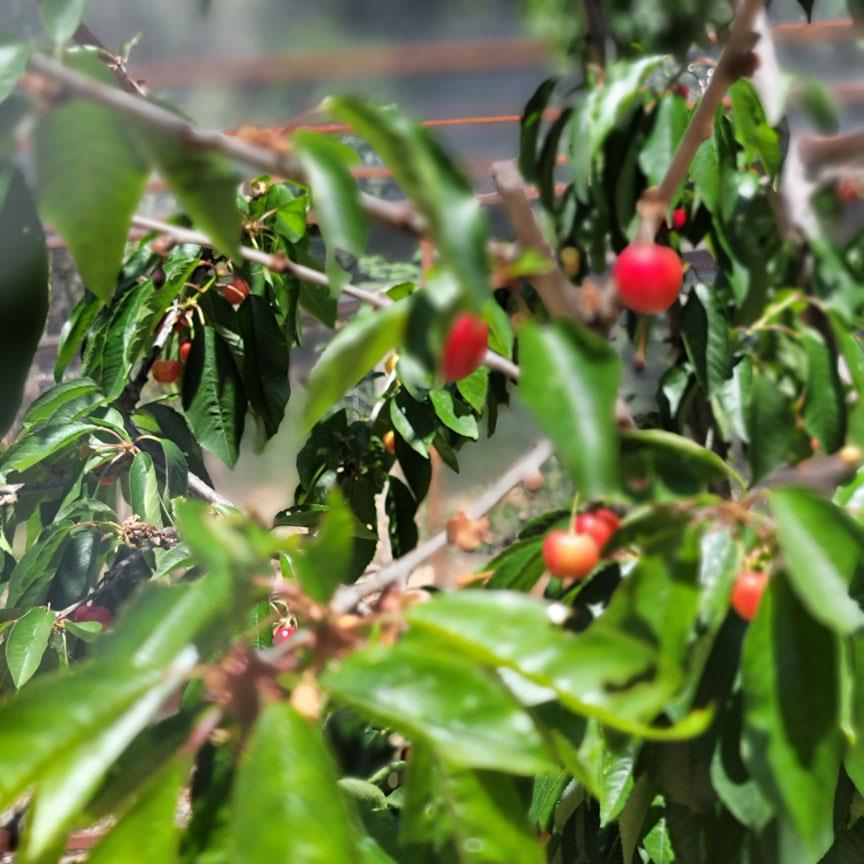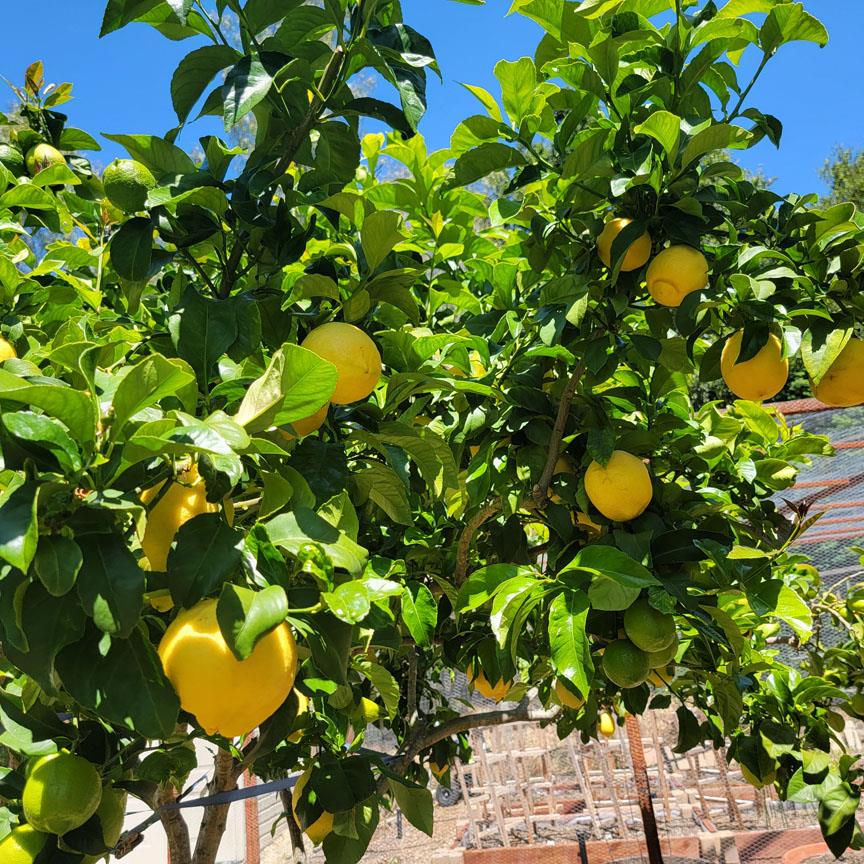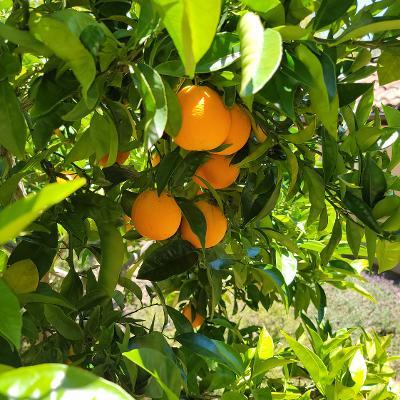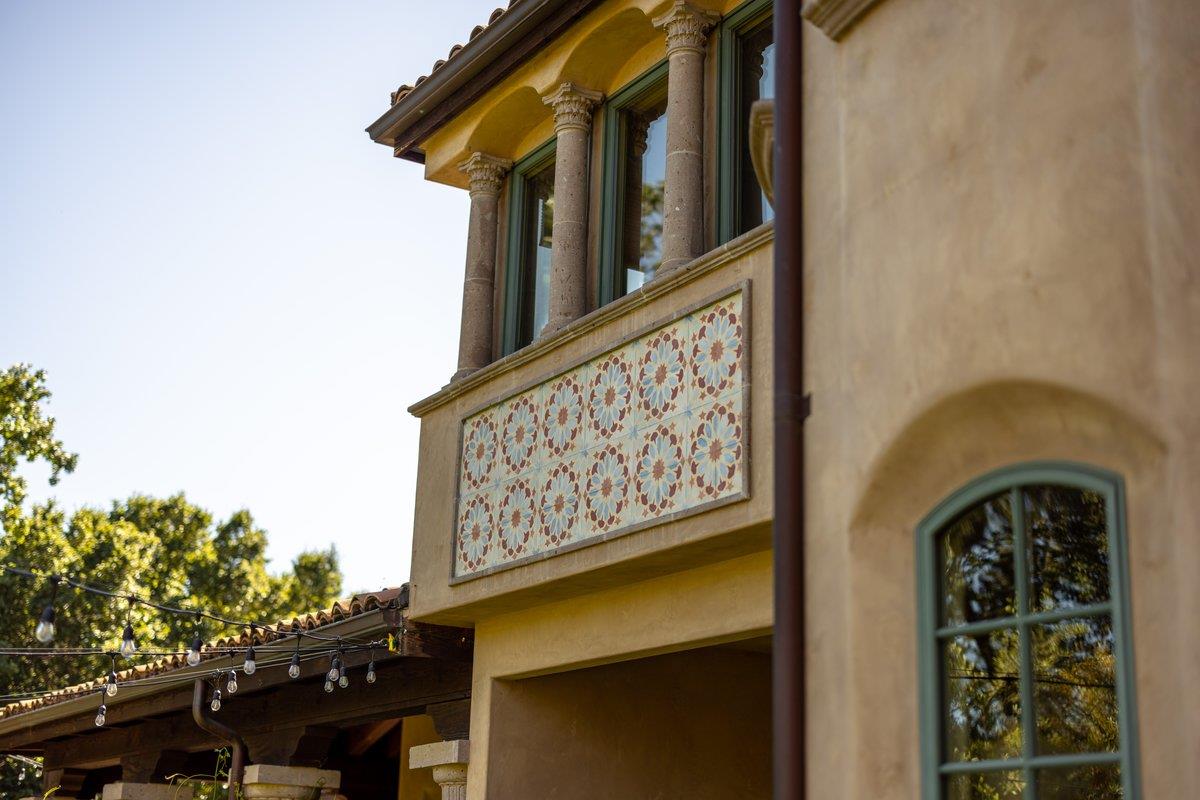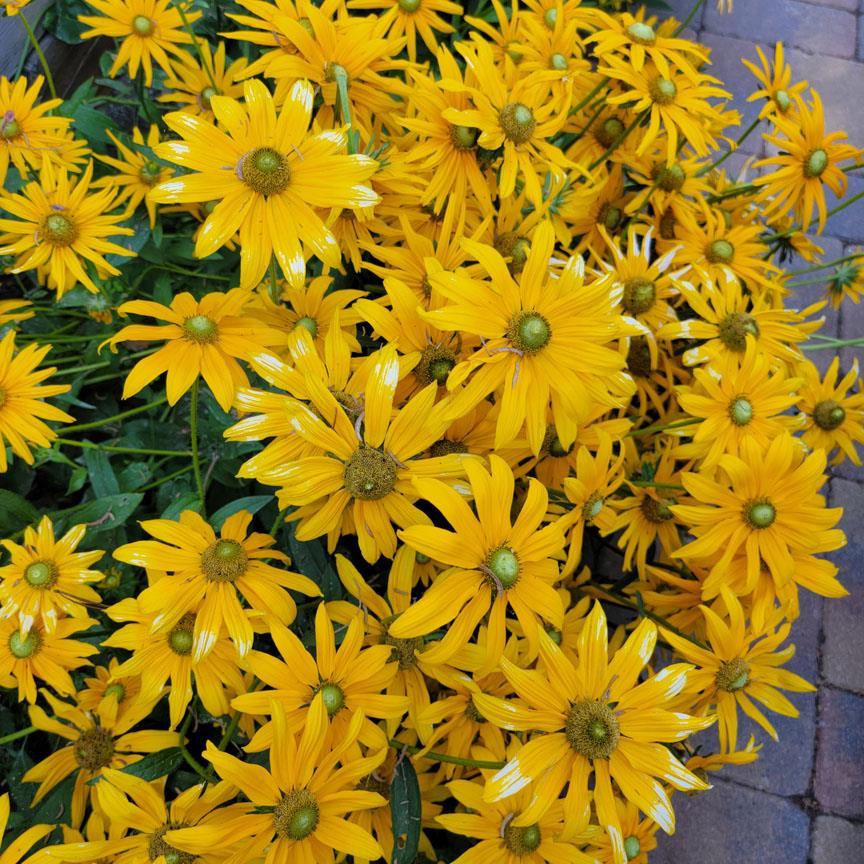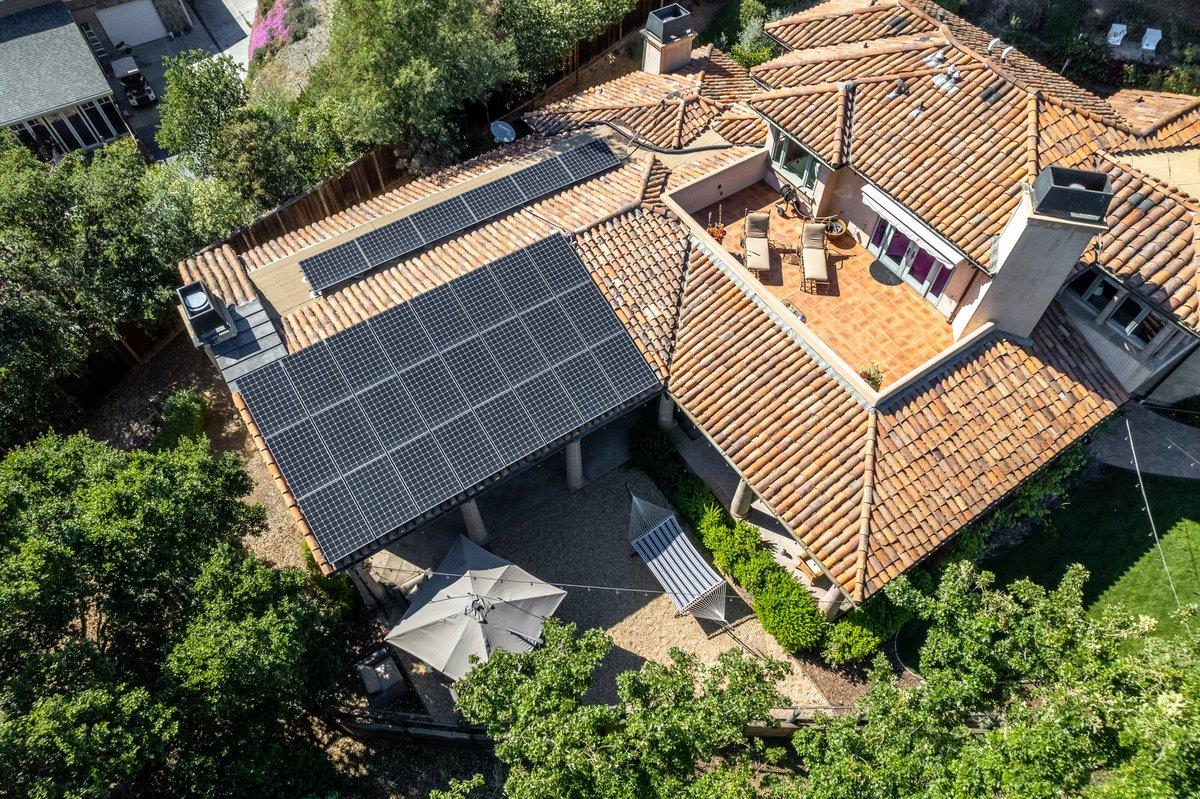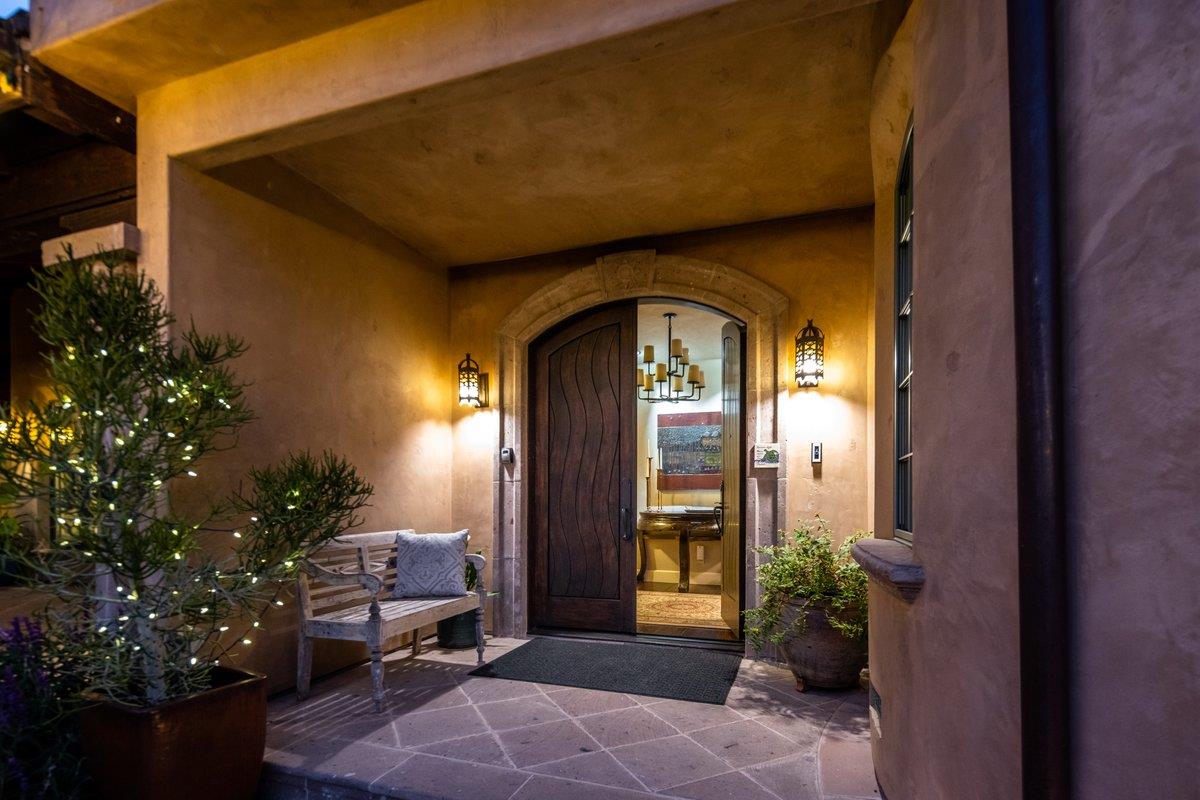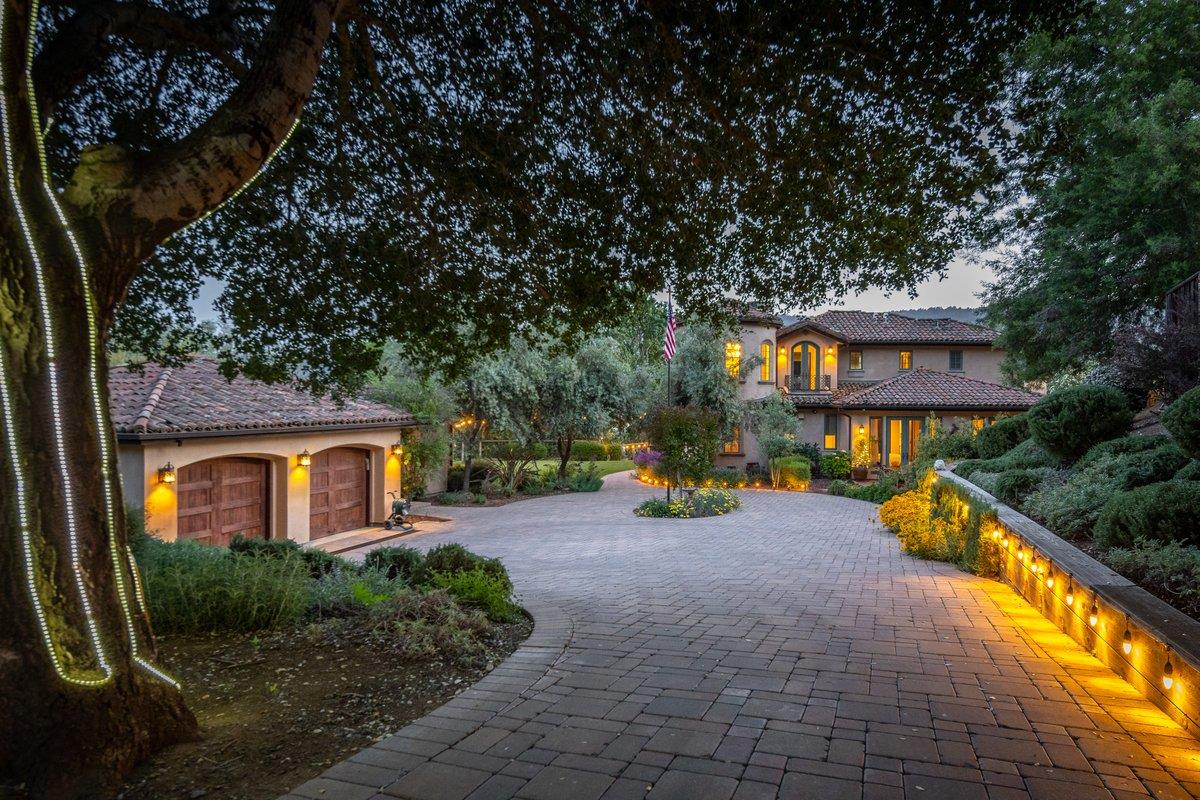 Details:
Lot Sq Feet:
33,977
Fireplaces:
4
HOA?
No
Bank Owned?
No
Status:
Withdrawn
Remarks:
Custom-built w/hand-crafted quality,exceptional attention to detail. Spanish Colonial architecture appointed w/hand-selected materials incl tiles,counters, flooring, columns, ironwork, custom-finished walls. Primary suite incl fitted walk-in closet, custom cabinets, stacked W&D, fireplace, charming office/sitting room+very wide terrace w/awning. 2 BR+ 2 BA +powder rm on main level. Veranda w/garden views. Basement w/wet bar, TV area, sleeping/sitting /game area, gym (w/glass doors-wall),laundry room,full bath + 2 lg. store-rooms. Amazing custom-designed garage interior includes heat/air-cond, cabinets all around,custom lighting+attached cottage/office w/fireplace,wet bar, full bath, French doors. Landscape incl citrus trees, lg wildlife resistant garden area, parking court, sitting areas, patio off kitchen. SOLAR + 2 back-up generators. (Size shown is main house. Note:Guest unit and garage are insulated/climate controlled spaces.). For privacy-images of some rooms withheld.
There are currently no open houses for this property. Please contact
Nancy Goldcamp
to schedule an appointment.