<![CDATA[ var dwellicious_data = { "address": "3414 Morse Avenue ", "city": "SACRAMENTO", "state": "CA", "zip": "95821 2414", "zip4": "", "area": "", "subdivision": "", "county": "", "price": "522000", "beds": "4", "baths": "2", "sqft": "1817", "lotsize": "7405", "yearbuilt": "1951-01-01", "proptype": "Residential", "mlsnum": "ME222069338", "active": true, "remarks": "Welcome to Northwood Vista in Sacramento! This corner lot, single story has 3 bedrooms, 2.5 bathrooms, with 1817sq ft. It is a corner lot with lots of privacy. Plenty of space in each of the rooms, 2 fireplaces, 2 car garage with walls textured and painted. Kitchen has breakfast nook, great size master bedroom and atrium. Close to HWY-80, Del Paso Country Club, Seely Park, downtown, shops, restaurants, and more. Come check it out!", "photos": [ { "displayorder": 0, "url": "https://mediarem.metrolist.net/metrolist/listingpics/bigphoto/2022/05/27/05e89379-9f02-4e62-9b95-0e80c0aeae58.jpg", "caption": "" }, "displayorder": 1, "url": "https://mediarem.metrolist.net/metrolist/listingpics/bigphoto/2022/05/27/85628d6e-a873-4a56-b6f2-b2be27305a44.jpg", "caption": "" }, "displayorder": 2, "url": "https://mediarem.metrolist.net/metrolist/listingpics/bigphoto/2022/05/27/da7db6fd-85a9-455a-bc31-c7454fc68718.jpg", "caption": "" }, "displayorder": 3, "url": "https://mediarem.metrolist.net/metrolist/listingpics/bigphoto/2022/05/27/8d413440-3106-44b3-9fa7-ca9d8c32ab8a.jpg", "caption": "" }, "displayorder": 4, "url": "https://mediarem.metrolist.net/metrolist/listingpics/bigphoto/2022/05/27/d5bcfcf5-f17f-4a35-a11b-ff4e262dad37.jpg", "caption": "" }, "displayorder": 5, "url": "https://mediarem.metrolist.net/metrolist/listingpics/bigphoto/2022/05/27/48d1d2bc-6962-44ed-a628-905613328bd4.jpg", "caption": "" }, "displayorder": 6, "url": "https://mediarem.metrolist.net/metrolist/listingpics/bigphoto/2022/05/27/349dcd2e-3a67-4185-9d5d-946e9694ec58.jpg", "caption": "" }, "displayorder": 7, "url": "https://mediarem.metrolist.net/metrolist/listingpics/bigphoto/2022/05/27/b153aa76-48a6-40c8-9b74-18092ddaea07.jpg", "caption": "" }, "displayorder": 8, "url": "https://mediarem.metrolist.net/metrolist/listingpics/bigphoto/2022/05/27/2e1dad4d-ab78-4c20-b4a0-6f6870958116.jpg", "caption": "" }, "displayorder": 9, "url": "https://mediarem.metrolist.net/metrolist/listingpics/bigphoto/2022/05/27/1efec111-7b0b-45bc-b598-bba0be5aad5d.jpg", "caption": "" }, "displayorder": 10, "url": "https://mediarem.metrolist.net/metrolist/listingpics/bigphoto/2022/05/27/b4480c61-4af1-4ff3-81c6-aa4bcb8a36f6.jpg", "caption": "" }, "displayorder": 11, "url": "https://mediarem.metrolist.net/metrolist/listingpics/bigphoto/2022/05/27/211e4238-8415-4e8d-a9a6-56d0383d95b9.jpg", "caption": "" }, "displayorder": 12, "url": "https://mediarem.metrolist.net/metrolist/listingpics/bigphoto/2022/05/27/ff676859-0b0b-4b70-95ec-2c8bcb15ee3d.jpg", "caption": "" }, "displayorder": 13, "url": "https://mediarem.metrolist.net/metrolist/listingpics/bigphoto/2022/05/27/b44757ed-7799-49ec-8e5b-ce98543b9b82.jpg", "caption": "" }, "displayorder": 14, "url": "https://mediarem.metrolist.net/metrolist/listingpics/bigphoto/2022/05/27/fd46bf15-30c8-4f33-8abf-43829da94110.jpg", "caption": "" }, "displayorder": 15, "url": "https://mediarem.metrolist.net/metrolist/listingpics/bigphoto/2022/05/27/89db9060-bce0-409d-9202-8fab1e8c237d.jpg", "caption": "" }, "displayorder": 16, "url": "https://mediarem.metrolist.net/metrolist/listingpics/bigphoto/2022/05/27/ad94af5a-d1d5-46b4-afe1-b587f82c6907.jpg", "caption": "" }, "displayorder": 17, "url": "https://mediarem.metrolist.net/metrolist/listingpics/bigphoto/2022/05/27/f353c849-c80c-4e81-a639-c05831973d51.jpg", "caption": "" }, "displayorder": 18, "url": "https://mediarem.metrolist.net/metrolist/listingpics/bigphoto/2022/05/27/f8ce335e-1031-444b-be07-8462baaad974.jpg", "caption": "" }, "displayorder": 19, "url": "https://mediarem.metrolist.net/metrolist/listingpics/bigphoto/2022/05/27/9437e1f3-3595-452d-9a7e-11a9e39e30fa.jpg", "caption": "" }, "displayorder": 20, "url": "https://mediarem.metrolist.net/metrolist/listingpics/bigphoto/2022/05/27/4fac8daf-cafc-4e8e-b994-f7c7fce55f17.jpg", "caption": "" }, "displayorder": 21, "url": "https://mediarem.metrolist.net/metrolist/listingpics/bigphoto/2022/05/27/238ccc00-e740-4865-96d3-4ade9ca7f648.jpg", "caption": "" }, "displayorder": 22, "url": "https://mediarem.metrolist.net/metrolist/listingpics/bigphoto/2022/05/27/688a1ce2-0b28-4f19-9841-db8b7ecdd095.jpg", "caption": "" }, "displayorder": 23, "url": "https://mediarem.metrolist.net/metrolist/listingpics/bigphoto/2022/05/27/1239a039-b899-48d3-a983-b15b6a8e5021.jpg", "caption": "" }, "displayorder": 24, "url": "https://mediarem.metrolist.net/metrolist/listingpics/bigphoto/2022/05/27/6b9a2849-3260-4cac-96f5-53238c3f5ddd.jpg", "caption": "" }, "displayorder": 25, "url": "https://mediarem.metrolist.net/metrolist/listingpics/bigphoto/2022/05/27/ca2286b0-2f80-42b6-88cc-b9bb040c0b1a.jpg", "caption": "" }, "displayorder": 26, "url": "https://mediarem.metrolist.net/metrolist/listingpics/bigphoto/2022/05/27/01b0c8d2-92b6-4c72-847f-0ab2a5b5bafc.jpg", "caption": "" }, "displayorder": 27, "url": "https://mediarem.metrolist.net/metrolist/listingpics/bigphoto/2022/05/27/116638c1-de61-4d2f-9d11-76e2563d3a90.jpg", "caption": "" }, "displayorder": 28, "url": "https://mediarem.metrolist.net/metrolist/listingpics/bigphoto/2022/05/27/b9437cae-c62c-4f99-b3b6-dfc52a6e0985.jpg", "caption": "" }, "displayorder": 29, "url": "https://mediarem.metrolist.net/metrolist/listingpics/bigphoto/2022/05/27/034da7e4-d166-4369-91d9-153d8a6f9283.jpg", "caption": "" } ], "agent": { "name": "Mark Morris", "phone": "836-7656", "email": "Mark.Morris@Redfin.com" }, "broker": { "name": "Redfin Corporation", "phone": "", "email": "" } }; ]]>
3414 Morse Avenue
SACRAMENTO, CA 95821 2414

Click here for map
Residential Home
$522,000
1,817 Sq Feet
4 Bedrooms
2 Bathrooms
1 Partial Bath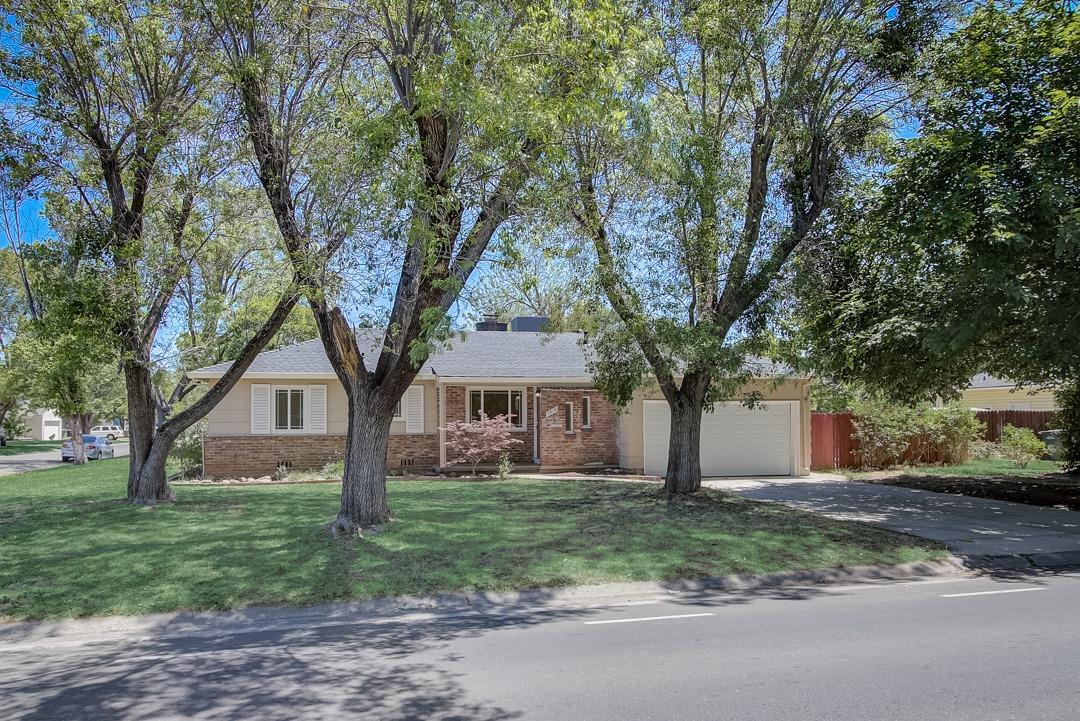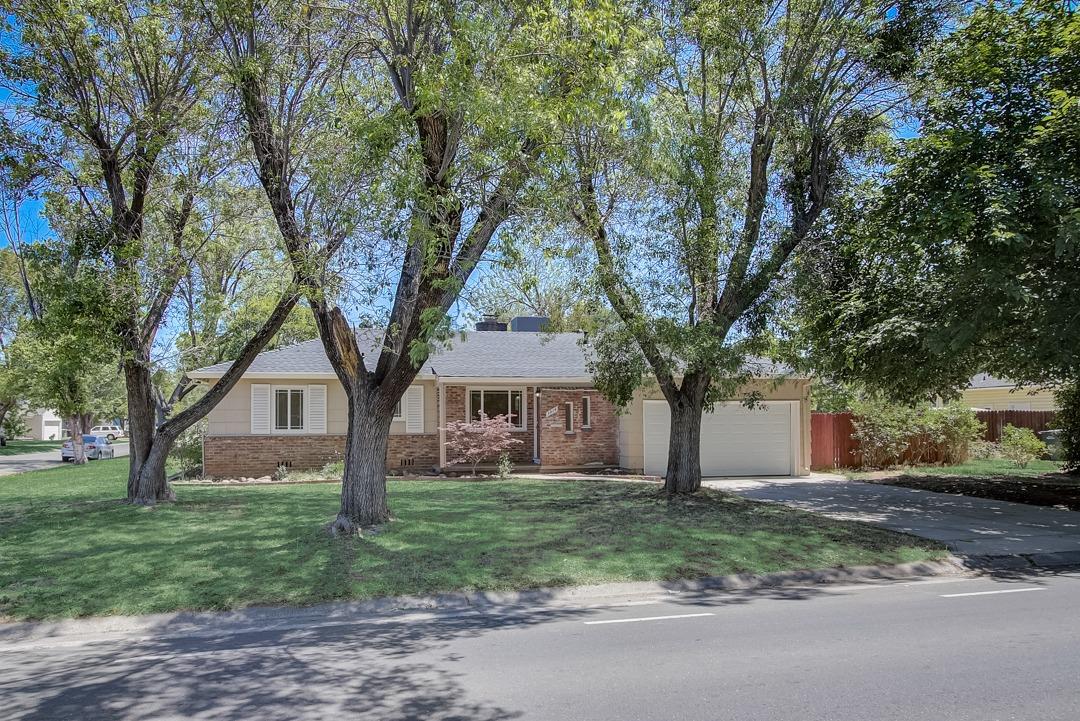 Listed by Mark Morris of Redfin Corporation
DRE# 02050961
Details:
Lot Sq Feet:
7,405
Fireplaces:
2
HOA?
No
Bank Owned?
No
Status:
Active
Remarks:
Welcome to Northwood Vista in Sacramento! This corner lot, single story has 3 bedrooms, 2.5 bathrooms, with 1817sq ft. It is a corner lot with lots of privacy. Plenty of space in each of the rooms, 2 fireplaces, 2 car garage with walls textured and painted. Kitchen has breakfast nook, great size master bedroom and atrium. Close to HWY-80, Del Paso Country Club, Seely Park, downtown, shops, restaurants, and more. Come check it out!
There are currently no open houses for this property. Please contact
Mark Morris
to schedule an appointment.