<![CDATA[ var dwellicious_data = { "address": "8863 Glori Dawn Drive ", "city": "ORANGEVALE", "state": "CA", "zip": "95662 4555", "zip4": "", "area": "", "subdivision": "", "county": "", "price": "689900", "beds": "4", "baths": "2", "sqft": "2363", "lotsize": "8712", "yearbuilt": "1989-01-01", "proptype": "Residential", "mlsnum": "ME222076726", "active": true, "remarks": "New price! Gorgeous upgraded single story 4bed, 2.5 bath Pool home situated in a quiet Orangevale neighborhood zoned for Bella Vista High School! This fantastic home offers tons of natural light + fresh interior & exterior paint. Perfect for warm Summer days, featuring cool tile flooring and upgrades galore, this amazing home includes a chef's kitchen with modern white cabinets, granite counters, double ovens, a Wolf Gas-Cooktop + an amazing skylight! The adjoining family room includes a built-in wet-bar & cozy floor to ceiling fireplace, bringing that rustic look & feel. The spacious Primary & ensuite bath with outside access is perfectly situated with a dual vanity and sunken tub. Step outside to the lush backyard, complete with access to a swim bathroom, perfect for entertaining in the custom pool with lots of privacy. 3 car garage with plenty of room for storage & Just minutes to Hwy 50 & great Folsom shopping & dining with NO Mello-Roos or HOA! Welcome home to 8863 Glori Dawn Dr", "photos": [ { "displayorder": 0, "url": "https://mediarem.metrolist.net/metrolist/listingpics/bigphoto/2022/06/15/bf267a3e-91d4-4045-8adc-f1db24b47d97.jpg", "caption": "" }, "displayorder": 1, "url": "https://mediarem.metrolist.net/metrolist/listingpics/bigphoto/2022/06/15/e326f2bf-721d-4e84-ae09-3a5c315b02fd.jpg", "caption": "" }, "displayorder": 2, "url": "https://mediarem.metrolist.net/metrolist/listingpics/bigphoto/2022/06/15/d8ecb79a-46b9-460a-962a-2a50ebc6f73f.jpg", "caption": "" }, "displayorder": 3, "url": "https://mediarem.metrolist.net/metrolist/listingpics/bigphoto/2022/06/15/f0fba9cd-0ba2-4d67-b477-727ca83af682.jpg", "caption": "" }, "displayorder": 4, "url": "https://mediarem.metrolist.net/metrolist/listingpics/bigphoto/2022/06/15/52494e93-47d7-4647-9f0f-3b4bb9df3123.jpg", "caption": "" }, "displayorder": 5, "url": "https://mediarem.metrolist.net/metrolist/listingpics/bigphoto/2022/06/15/3747ef53-f6b1-4bc8-aacb-941ac9a1e0b1.jpg", "caption": "" }, "displayorder": 6, "url": "https://mediarem.metrolist.net/metrolist/listingpics/bigphoto/2022/06/15/a5283950-e317-4a1e-926d-11a13f9b2f3a.jpg", "caption": "" }, "displayorder": 7, "url": "https://mediarem.metrolist.net/metrolist/listingpics/bigphoto/2022/06/15/f4dd7c79-92f5-4a94-b627-c8b4bd5eab4b.jpg", "caption": "" }, "displayorder": 8, "url": "https://mediarem.metrolist.net/metrolist/listingpics/bigphoto/2022/06/15/7207a6bb-c64e-4e1b-b079-f20fb512af8c.jpg", "caption": "" }, "displayorder": 9, "url": "https://mediarem.metrolist.net/metrolist/listingpics/bigphoto/2022/06/15/4a93e6f4-c8bb-4862-9eb7-d25d2a9084eb.jpg", "caption": "" }, "displayorder": 10, "url": "https://mediarem.metrolist.net/metrolist/listingpics/bigphoto/2022/06/15/dc6c802e-2431-45c0-9011-6ec84cef5e32.jpg", "caption": "" }, "displayorder": 11, "url": "https://mediarem.metrolist.net/metrolist/listingpics/bigphoto/2022/06/15/8803c8b9-4b34-4280-adec-b0c5a7531e0d.jpg", "caption": "" }, "displayorder": 12, "url": "https://mediarem.metrolist.net/metrolist/listingpics/bigphoto/2022/06/15/3d019080-ba45-48a8-a034-b6b35f244184.jpg", "caption": "" }, "displayorder": 13, "url": "https://mediarem.metrolist.net/metrolist/listingpics/bigphoto/2022/06/15/9acec18e-6988-4e03-9fbf-c34d2624f203.jpg", "caption": "" }, "displayorder": 14, "url": "https://mediarem.metrolist.net/metrolist/listingpics/bigphoto/2022/06/15/734deed7-92ef-4910-9772-300f321b4716.jpg", "caption": "" }, "displayorder": 15, "url": "https://mediarem.metrolist.net/metrolist/listingpics/bigphoto/2022/06/15/14242f50-0a77-4538-aa75-7e754303d1a9.jpg", "caption": "" }, "displayorder": 16, "url": "https://mediarem.metrolist.net/metrolist/listingpics/bigphoto/2022/06/15/90847957-cf28-42df-a7f3-fa6a3cbbe429.jpg", "caption": "" }, "displayorder": 17, "url": "https://mediarem.metrolist.net/metrolist/listingpics/bigphoto/2022/06/15/87a999b2-8e53-4451-8080-d6a5c4f25f65.jpg", "caption": "" }, "displayorder": 18, "url": "https://mediarem.metrolist.net/metrolist/listingpics/bigphoto/2022/06/15/5cb47cee-de34-492b-a765-eff8e9ce7b07.jpg", "caption": "" }, "displayorder": 19, "url": "https://mediarem.metrolist.net/metrolist/listingpics/bigphoto/2022/06/15/82b8637c-f594-46b7-874e-61275988ec55.jpg", "caption": "" }, "displayorder": 20, "url": "https://mediarem.metrolist.net/metrolist/listingpics/bigphoto/2022/06/15/dffb1778-fa8d-4199-8b22-ffe8f5c2b711.jpg", "caption": "" }, "displayorder": 21, "url": "https://mediarem.metrolist.net/metrolist/listingpics/bigphoto/2022/06/15/a55f29bf-3580-4a03-b95e-0b109f83dbdb.jpg", "caption": "" }, "displayorder": 22, "url": "https://mediarem.metrolist.net/metrolist/listingpics/bigphoto/2022/06/15/f27aebf8-8135-4bde-a3d4-3ec885dd297b.jpg", "caption": "" }, "displayorder": 23, "url": "https://mediarem.metrolist.net/metrolist/listingpics/bigphoto/2022/06/15/cd445ef7-c481-441a-adf3-f3311f3be186.jpg", "caption": "" }, "displayorder": 24, "url": "https://mediarem.metrolist.net/metrolist/listingpics/bigphoto/2022/06/15/38411d72-d064-4fc3-bb9e-5f1a49ab8671.jpg", "caption": "" }, "displayorder": 25, "url": "https://mediarem.metrolist.net/metrolist/listingpics/bigphoto/2022/06/15/424ff728-bdc1-4260-8b1e-1fb1577c334a.jpg", "caption": "" }, "displayorder": 26, "url": "https://mediarem.metrolist.net/metrolist/listingpics/bigphoto/2022/06/15/f6e23da1-6d0a-482c-b692-9b4bcc7b6904.jpg", "caption": "" }, "displayorder": 27, "url": "https://mediarem.metrolist.net/metrolist/listingpics/bigphoto/2022/06/15/e2dbb26a-b8b0-4769-b161-4b4bb12b4892.jpg", "caption": "" }, "displayorder": 28, "url": "https://mediarem.metrolist.net/metrolist/listingpics/bigphoto/2022/06/15/bb20e02a-eae7-4008-a701-9adbfa7c62db.jpg", "caption": "" }, "displayorder": 29, "url": "https://mediarem.metrolist.net/metrolist/listingpics/bigphoto/2022/06/15/4a222eef-4c92-42f0-afb6-57781406cd3d.jpg", "caption": "" }, "displayorder": 30, "url": "https://mediarem.metrolist.net/metrolist/listingpics/bigphoto/2022/06/15/59c3bdf9-8e55-423d-a93e-9610a8eda495.jpg", "caption": "" }, "displayorder": 31, "url": "https://mediarem.metrolist.net/metrolist/listingpics/bigphoto/2022/06/15/c16192ce-19ea-4a7a-a014-eae8c35df68f.jpg", "caption": "" }, "displayorder": 32, "url": "https://mediarem.metrolist.net/metrolist/listingpics/bigphoto/2022/06/15/560ef4f1-e4eb-4e7b-98db-8e51e1b8ec15.jpg", "caption": "" }, "displayorder": 33, "url": "https://mediarem.metrolist.net/metrolist/listingpics/bigphoto/2022/06/15/3b32d8cf-d7b7-4866-9ed2-34908fad2cf3.jpg", "caption": "" }, "displayorder": 34, "url": "https://mediarem.metrolist.net/metrolist/listingpics/bigphoto/2022/06/15/09cbb317-f286-4042-9f07-2c0c4fde01cb.jpg", "caption": "" }, "displayorder": 35, "url": "https://mediarem.metrolist.net/metrolist/listingpics/bigphoto/2022/06/15/bc400755-56fa-42d8-8762-c1ce1b6e96e5.jpg", "caption": "" }, "displayorder": 36, "url": "https://mediarem.metrolist.net/metrolist/listingpics/bigphoto/2022/06/15/14db5dd8-2741-433e-ba88-793a3066b10e.jpg", "caption": "" }, "displayorder": 37, "url": "https://mediarem.metrolist.net/metrolist/listingpics/bigphoto/2022/06/15/55fd4c79-60f5-4450-a7c0-53ab0b37ee2c.jpg", "caption": "" }, "displayorder": 38, "url": "https://mediarem.metrolist.net/metrolist/listingpics/bigphoto/2022/06/15/ab3d1fbf-7694-41a3-93b4-417a3b32522d.jpg", "caption": "" }, "displayorder": 39, "url": "https://mediarem.metrolist.net/metrolist/listingpics/bigphoto/2022/06/15/9ae57b03-2538-4167-8a2a-f435a86ca5a2.jpg", "caption": "" }, "displayorder": 40, "url": "https://mediarem.metrolist.net/metrolist/listingpics/bigphoto/2022/06/15/22df9924-5a38-4b2d-bef0-9a7ba0ea8dc2.jpg", "caption": "" }, "displayorder": 41, "url": "https://mediarem.metrolist.net/metrolist/listingpics/bigphoto/2022/06/15/28746f7f-5f29-41f3-af59-a517f33160f7.jpg", "caption": "" }, "displayorder": 42, "url": "https://mediarem.metrolist.net/metrolist/listingpics/bigphoto/2022/06/15/3cd71cdc-8ccf-4fc9-ad84-bba374597f08.jpg", "caption": "" }, "displayorder": 43, "url": "https://mediarem.metrolist.net/metrolist/listingpics/bigphoto/2022/06/15/ea7ebd7f-b01c-4d3a-a748-c6fcc8db1e77.jpg", "caption": "" }, "displayorder": 44, "url": "https://mediarem.metrolist.net/metrolist/listingpics/bigphoto/2022/06/15/ab65c8b0-02c5-4b79-9bbe-b88094209537.jpg", "caption": "" } ], "agent": { "name": "Ellie Ruiz Hitchcock", "phone": "916-817-7790", "email": "ellie.hitchcock@redfin.com" }, "broker": { "name": "Redfin Corporation", "phone": "", "email": "" } }; ]]>
8863 Glori Dawn Drive
ORANGEVALE, CA 95662 4555

Click here for map
Residential Home
$689,900
2,363 Sq Feet
4 Bedrooms
2 Bathrooms
1 Partial Bath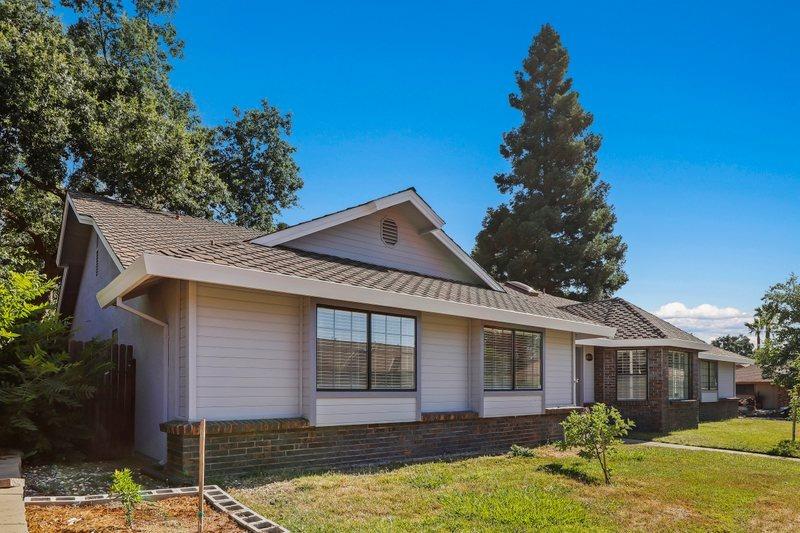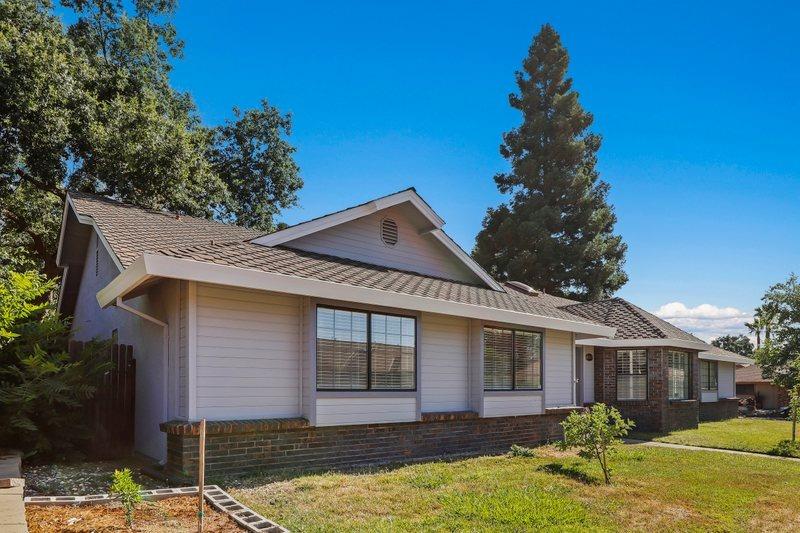 Details:
Lot Sq Feet:
8,712
Fireplaces:
1
HOA?
No
Bank Owned?
No
Status:
Active
Remarks:
New price! Gorgeous upgraded single story 4bed, 2.5 bath Pool home situated in a quiet Orangevale neighborhood zoned for Bella Vista High School! This fantastic home offers tons of natural light + fresh interior & exterior paint. Perfect for warm Summer days, featuring cool tile flooring and upgrades galore, this amazing home includes a chef's kitchen with modern white cabinets, granite counters, double ovens, a Wolf Gas-Cooktop + an amazing skylight! The adjoining family room includes a built-in wet-bar & cozy floor to ceiling fireplace, bringing that rustic look & feel. The spacious Primary & ensuite bath with outside access is perfectly situated with a dual vanity and sunken tub. Step outside to the lush backyard, complete with access to a swim bathroom, perfect for entertaining in the custom pool with lots of privacy. 3 car garage with plenty of room for storage & Just minutes to Hwy 50 & great Folsom shopping & dining with NO Mello-Roos or HOA! Welcome home to 8863 Glori Dawn Dr
There are currently no open houses for this property. Please contact
Ellie Ruiz Hitchcock
to schedule an appointment.