<![CDATA[ var dwellicious_data = { "address": "7217 Pine Grove Way ", "city": "FOLSOM", "state": "CA", "zip": "95630 1921", "zip4": "", "area": "", "subdivision": "", "county": "", "price": "875000", "beds": "4", "baths": "2", "sqft": "3254", "lotsize": "14501", "yearbuilt": "1988-01-01", "proptype": "Residential", "mlsnum": "ME222079936", "active": false, "remarks": "Beautifully updated and Move-in ready home located in the desirable area of Folsom. Boasting open living areas with high ceilings, laminate wood-like floors, and new carpet throughout. Beautiful fireplace in the family room featuring floor-to-ceiling rock work. Gourmet kitchen with a new quartz countertop, center island with ample storage. , walk-in pantry, stainless steel appliances. Downstairs is an entertainer delight with a large bonus area featuring a wet bar opening up to a resort-style pool. The Master bedroom retreat features its own private fireplace with custom floor-to-ceiling rock work. The expansive master bathroom boasts a walk-in shower with dual shower heads, a separate vanity area, a free-standing tub, dual vanities, and a large walk-in closet.", "photos": [ { "displayorder": 0, "url": "https://mediarem.metrolist.net/metrolist/listingpics/bigphoto/2022/06/16/7d3f026e-63eb-4d40-9613-860b20012b31.jpg", "caption": "" }, "displayorder": 1, "url": "https://mediarem.metrolist.net/metrolist/listingpics/bigphoto/2022/06/16/eebfc783-8430-4a22-875a-f6fbadea9512.jpg", "caption": "" }, "displayorder": 2, "url": "https://mediarem.metrolist.net/metrolist/listingpics/bigphoto/2022/06/16/feebad6a-c2d9-4dc0-b375-7198bd720116.jpg", "caption": "" }, "displayorder": 3, "url": "https://mediarem.metrolist.net/metrolist/listingpics/bigphoto/2022/06/16/9121f3c3-ac4e-4275-8a32-23f9a6fd8087.jpg", "caption": "" }, "displayorder": 4, "url": "https://mediarem.metrolist.net/metrolist/listingpics/bigphoto/2022/06/16/07f5c00e-db27-4d01-9e04-b638d6924080.jpg", "caption": "" }, "displayorder": 5, "url": "https://mediarem.metrolist.net/metrolist/listingpics/bigphoto/2022/06/16/1f7875a1-492d-4f23-bb4a-4af560009e72.jpg", "caption": "" }, "displayorder": 6, "url": "https://mediarem.metrolist.net/metrolist/listingpics/bigphoto/2022/06/16/aba9c8c6-a4c6-4faa-bdef-8bb68077c3ab.jpg", "caption": "" }, "displayorder": 7, "url": "https://mediarem.metrolist.net/metrolist/listingpics/bigphoto/2022/06/16/cd5a1dcb-2497-40f4-8a99-7d6090d6d077.jpg", "caption": "" }, "displayorder": 8, "url": "https://mediarem.metrolist.net/metrolist/listingpics/bigphoto/2022/06/16/56282202-1624-481e-83d3-06be8321322c.jpg", "caption": "" }, "displayorder": 9, "url": "https://mediarem.metrolist.net/metrolist/listingpics/bigphoto/2022/06/16/272b8c8f-93de-4d7d-8f15-bf40a4bbdbf6.jpg", "caption": "" }, "displayorder": 10, "url": "https://mediarem.metrolist.net/metrolist/listingpics/bigphoto/2022/06/16/f320028f-c527-4cb0-9f2c-0588998410c4.jpg", "caption": "" }, "displayorder": 11, "url": "https://mediarem.metrolist.net/metrolist/listingpics/bigphoto/2022/06/16/58933d08-6855-47ee-bd5a-192d0d0b1033.jpg", "caption": "" }, "displayorder": 12, "url": "https://mediarem.metrolist.net/metrolist/listingpics/bigphoto/2022/06/16/2274cb31-37ac-4037-9c8a-beb0453aa80f.jpg", "caption": "" }, "displayorder": 13, "url": "https://mediarem.metrolist.net/metrolist/listingpics/bigphoto/2022/06/16/5eed6995-15c9-4f79-b50f-13a6f2850be8.jpg", "caption": "" }, "displayorder": 14, "url": "https://mediarem.metrolist.net/metrolist/listingpics/bigphoto/2022/06/16/565c9900-0f70-4c42-a54e-d205877fffda.jpg", "caption": "" }, "displayorder": 15, "url": "https://mediarem.metrolist.net/metrolist/listingpics/bigphoto/2022/06/16/b63ca612-560d-49e1-be71-96ef3752ed7f.jpg", "caption": "" }, "displayorder": 16, "url": "https://mediarem.metrolist.net/metrolist/listingpics/bigphoto/2022/06/16/6beb5f89-02b6-4b42-9671-52aec2e9c74f.jpg", "caption": "" }, "displayorder": 17, "url": "https://mediarem.metrolist.net/metrolist/listingpics/bigphoto/2022/06/16/4a3dba29-74a6-462a-971f-f100ff0a97a8.jpg", "caption": "" }, "displayorder": 18, "url": "https://mediarem.metrolist.net/metrolist/listingpics/bigphoto/2022/06/16/9e8d555a-96a8-496c-bd79-bc79a4ea47f5.jpg", "caption": "" }, "displayorder": 19, "url": "https://mediarem.metrolist.net/metrolist/listingpics/bigphoto/2022/06/16/85701aed-a6a2-497a-804c-af3861bc1ff5.jpg", "caption": "" }, "displayorder": 20, "url": "https://mediarem.metrolist.net/metrolist/listingpics/bigphoto/2022/06/16/005dada0-5b73-47dc-8863-b9a9b3af7a09.jpg", "caption": "" }, "displayorder": 21, "url": "https://mediarem.metrolist.net/metrolist/listingpics/bigphoto/2022/06/16/bc1b5eef-0cb7-41f4-b05a-a0a55ccc2305.jpg", "caption": "" }, "displayorder": 22, "url": "https://mediarem.metrolist.net/metrolist/listingpics/bigphoto/2022/06/16/613989db-148e-4382-82ad-d0018f4c3d1d.jpg", "caption": "" }, "displayorder": 23, "url": "https://mediarem.metrolist.net/metrolist/listingpics/bigphoto/2022/06/16/b6ea751b-c99e-4703-8a72-4e91bcdd92f7.jpg", "caption": "" }, "displayorder": 24, "url": "https://mediarem.metrolist.net/metrolist/listingpics/bigphoto/2022/06/16/2a04346e-aa2e-483d-b464-c60346d22961.jpg", "caption": "" }, "displayorder": 25, "url": "https://mediarem.metrolist.net/metrolist/listingpics/bigphoto/2022/06/16/b1e8c016-bd94-4c92-acd0-9c365546339b.jpg", "caption": "" }, "displayorder": 26, "url": "https://mediarem.metrolist.net/metrolist/listingpics/bigphoto/2022/06/16/48c3b863-4dd2-44bb-88d9-b3d8a4fc4aa7.jpg", "caption": "" }, "displayorder": 27, "url": "https://mediarem.metrolist.net/metrolist/listingpics/bigphoto/2022/06/16/dc964306-844d-460b-a1dd-c3072bf3ddd5.jpg", "caption": "" }, "displayorder": 28, "url": "https://mediarem.metrolist.net/metrolist/listingpics/bigphoto/2022/06/16/1020b222-e448-450c-a148-bd7f02a1e736.jpg", "caption": "" }, "displayorder": 29, "url": "https://mediarem.metrolist.net/metrolist/listingpics/bigphoto/2022/06/16/a48964d4-7b72-4118-8954-c3fa33ce5a76.jpg", "caption": "" }, "displayorder": 30, "url": "https://mediarem.metrolist.net/metrolist/listingpics/bigphoto/2022/06/16/6f97795a-e40d-490e-b305-89f6c3e16179.jpg", "caption": "" }, "displayorder": 31, "url": "https://mediarem.metrolist.net/metrolist/listingpics/bigphoto/2022/06/16/7ead2f4d-5eb0-4ad8-894a-690550f1ee8a.jpg", "caption": "" }, "displayorder": 32, "url": "https://mediarem.metrolist.net/metrolist/listingpics/bigphoto/2022/06/16/5b8eed2c-6bf0-4ec7-8e4f-c9be4b1d7c1a.jpg", "caption": "" }, "displayorder": 33, "url": "https://mediarem.metrolist.net/metrolist/listingpics/bigphoto/2022/06/16/98dfacc4-c89b-4c75-a3f8-1b7cd6eb73cd.jpg", "caption": "" }, "displayorder": 34, "url": "https://mediarem.metrolist.net/metrolist/listingpics/bigphoto/2022/06/16/6d34a6e5-f6d4-4d6a-86fb-228fc64d2ca4.jpg", "caption": "" }, "displayorder": 35, "url": "https://mediarem.metrolist.net/metrolist/listingpics/bigphoto/2022/06/16/d06ad954-98c8-404e-94ec-68acfe38fd33.jpg", "caption": "" }, "displayorder": 36, "url": "https://mediarem.metrolist.net/metrolist/listingpics/bigphoto/2022/06/16/7bb89e5d-ee60-46c0-a5d8-f36524a77a99.jpg", "caption": "" }, "displayorder": 37, "url": "https://mediarem.metrolist.net/metrolist/listingpics/bigphoto/2022/06/16/87fd1d53-998b-4409-80cd-1886beb1381e.jpg", "caption": "" }, "displayorder": 38, "url": "https://mediarem.metrolist.net/metrolist/listingpics/bigphoto/2022/06/16/6a4ef6d5-412a-48b9-b304-f3f0a1ef6568.jpg", "caption": "" }, "displayorder": 39, "url": "https://mediarem.metrolist.net/metrolist/listingpics/bigphoto/2022/06/16/01b7f9b9-9c3b-4002-81b1-feb5a6ea235f.jpg", "caption": "" }, "displayorder": 40, "url": "https://mediarem.metrolist.net/metrolist/listingpics/bigphoto/2022/06/16/6efc4bde-30ae-4a89-a69e-4b16b4916e0f.jpg", "caption": "" }, "displayorder": 41, "url": "https://mediarem.metrolist.net/metrolist/listingpics/bigphoto/2022/06/16/71522503-e292-43e8-a52e-4532f259bb6a.jpg", "caption": "" }, "displayorder": 42, "url": "https://mediarem.metrolist.net/metrolist/listingpics/bigphoto/2022/06/16/c074d606-7a15-4582-8153-79dd9765546d.jpg", "caption": "" }, "displayorder": 43, "url": "https://mediarem.metrolist.net/metrolist/listingpics/bigphoto/2022/06/16/276121b9-7a80-46f1-9e45-d4adebc1ac91.jpg", "caption": "" }, "displayorder": 44, "url": "https://mediarem.metrolist.net/metrolist/listingpics/bigphoto/2022/06/16/c5f996d5-1a93-4d41-a618-3bea95877d6f.jpg", "caption": "" }, "displayorder": 45, "url": "https://mediarem.metrolist.net/metrolist/listingpics/bigphoto/2022/06/16/39b35bf3-0445-4f91-84ca-407372de276e.jpg", "caption": "" }, "displayorder": 46, "url": "https://mediarem.metrolist.net/metrolist/listingpics/bigphoto/2022/06/16/69329db1-147d-40f8-b729-669291b2673a.jpg", "caption": "" }, "displayorder": 47, "url": "https://mediarem.metrolist.net/metrolist/listingpics/bigphoto/2022/06/16/4cf38caa-6270-4e3c-97f0-e3bc5920e641.jpg", "caption": "" }, "displayorder": 48, "url": "https://mediarem.metrolist.net/metrolist/listingpics/bigphoto/2022/06/16/7de82e74-5a44-4864-904b-20555edb780b.jpg", "caption": "" }, "displayorder": 49, "url": "https://mediarem.metrolist.net/metrolist/listingpics/bigphoto/2022/06/16/6249db46-e976-49cb-a15e-8b7e5058e268.jpg", "caption": "" }, "displayorder": 50, "url": "https://mediarem.metrolist.net/metrolist/listingpics/bigphoto/2022/06/16/3494e495-2e7e-4559-bf60-7f7ccc3ad5c0.jpg", "caption": "" }, "displayorder": 51, "url": "https://mediarem.metrolist.net/metrolist/listingpics/bigphoto/2022/06/16/f1cbe548-a39b-442f-8a25-9ce406b0a0a0.jpg", "caption": "" }, "displayorder": 52, "url": "https://mediarem.metrolist.net/metrolist/listingpics/bigphoto/2022/06/16/fd8c9ba5-a9da-4e49-b624-992f8a0002d6.jpg", "caption": "" }, "displayorder": 53, "url": "https://mediarem.metrolist.net/metrolist/listingpics/bigphoto/2022/06/16/f849b5e4-fd21-4df9-bc0d-ea22a1aedb85.jpg", "caption": "" }, "displayorder": 54, "url": "https://mediarem.metrolist.net/metrolist/listingpics/bigphoto/2022/06/16/727a6e1a-306c-4aa0-b3b8-33a3202be465.jpg", "caption": "" }, "displayorder": 55, "url": "https://mediarem.metrolist.net/metrolist/listingpics/bigphoto/2022/06/16/2bddc1ad-031d-4c5a-ae8c-1cd6f1e1f70d.jpg", "caption": "" }, "displayorder": 56, "url": "https://mediarem.metrolist.net/metrolist/listingpics/bigphoto/2022/06/16/38fdf66f-685a-42e4-a3d8-ace0af0df486.jpg", "caption": "" }, "displayorder": 57, "url": "https://mediarem.metrolist.net/metrolist/listingpics/bigphoto/2022/06/16/fb57af25-06c3-4c41-8bb9-0d4cfd5afd2a.jpg", "caption": "" }, "displayorder": 58, "url": "https://mediarem.metrolist.net/metrolist/listingpics/bigphoto/2022/06/16/5be2a68b-ff67-4a61-8538-6f4c36dd25f6.jpg", "caption": "" }, "displayorder": 59, "url": "https://mediarem.metrolist.net/metrolist/listingpics/bigphoto/2022/06/16/43f06f59-82cc-4ce2-9cc4-e63b0349466c.jpg", "caption": "" } ], "agent": { "name": "Mark Morris", "phone": "836-7656", "email": "Mark.Morris@Redfin.com" }, "broker": { "name": "Redfin Corporation", "phone": "", "email": "" } }; ]]>
7217 Pine Grove Way
FOLSOM, CA 95630 1921

Click here for map
Residential Home
$875,000
3,254 Sq Feet
4 Bedrooms
2 Bathrooms
2 Partial Baths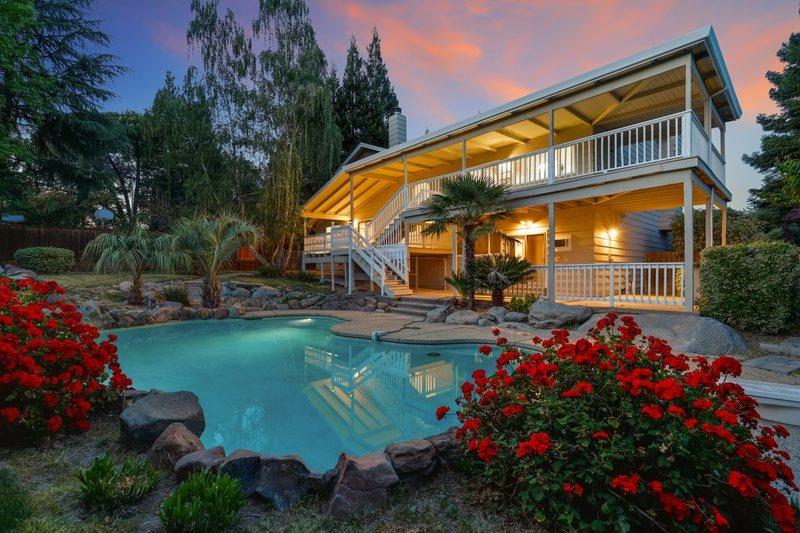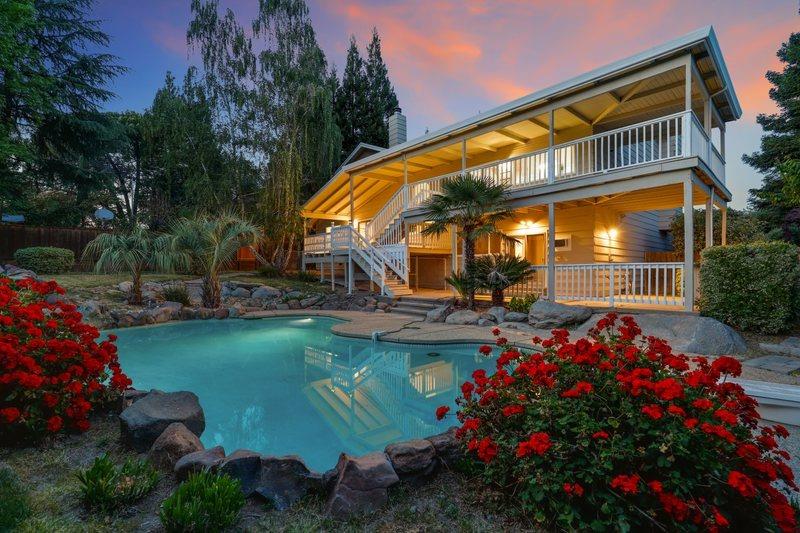 Listed by Mark Morris of Redfin Corporation
DRE# 02050961
Details:
Lot Sq Feet:
14,501
Fireplaces:
2
HOA?
No
Bank Owned?
No
Status:
Sold
Remarks:
Beautifully updated and Move-in ready home located in the desirable area of Folsom. Boasting open living areas with high ceilings, laminate wood-like floors, and new carpet throughout. Beautiful fireplace in the family room featuring floor-to-ceiling rock work. Gourmet kitchen with a new quartz countertop, center island with ample storage. , walk-in pantry, stainless steel appliances. Downstairs is an entertainer delight with a large bonus area featuring a wet bar opening up to a resort-style pool. The Master bedroom retreat features its own private fireplace with custom floor-to-ceiling rock work. The expansive master bathroom boasts a walk-in shower with dual shower heads, a separate vanity area, a free-standing tub, dual vanities, and a large walk-in closet.
There are currently no open houses for this property. Please contact
Mark Morris
to schedule an appointment.