<![CDATA[ var dwellicious_data = { "address": "2424 Larkspur Lane #218", "city": "SACRAMENTO", "state": "CA", "zip": "95825 4116", "zip4": "", "area": "", "subdivision": "", "county": "", "price": "265000", "beds": "1", "baths": "1", "sqft": "760", "lotsize": "1738", "yearbuilt": "1974-01-01", "proptype": "Residential", "mlsnum": "ME222078904", "active": true, "remarks": "Welcome to Timberlake Condominiums in Sacramento! This unit is in a great location overlooking the beautiful water feature with a pond out of your balcony enjoying ducks, KOI, and nature. This 1 bedroom, 1 bath has 760sq ft with all new appliances, new plank flooring and is located on the upper unit. Clubhouse has a kitchen, pools, spas, saunas, gym, tennis courts, BBQ area, car wash area, trails, and more. Great location and close to so much. Come check it out!", "photos": [ { "displayorder": 0, "url": "https://mediarem.metrolist.net/metrolist/listingpics/bigphoto/2022/06/16/206e4365-7ca9-47c0-ba34-4fae15cb4e4d.jpg", "caption": "" }, "displayorder": 1, "url": "https://mediarem.metrolist.net/metrolist/listingpics/bigphoto/2022/06/16/13de153c-5fc3-401e-a5b1-e0c9b47b5c84.jpg", "caption": "" }, "displayorder": 2, "url": "https://mediarem.metrolist.net/metrolist/listingpics/bigphoto/2022/06/16/715656f3-5803-4613-99a8-baef328984fd.jpg", "caption": "" }, "displayorder": 3, "url": "https://mediarem.metrolist.net/metrolist/listingpics/bigphoto/2022/06/16/b747470b-fe76-4fa2-b7ad-1b5e4722affe.jpg", "caption": "" }, "displayorder": 4, "url": "https://mediarem.metrolist.net/metrolist/listingpics/bigphoto/2022/06/16/a22251ed-634c-43ca-83f6-8da577209c07.jpg", "caption": "" }, "displayorder": 5, "url": "https://mediarem.metrolist.net/metrolist/listingpics/bigphoto/2022/06/16/07abedd3-a484-455b-8f45-5324868b4f77.jpg", "caption": "" }, "displayorder": 6, "url": "https://mediarem.metrolist.net/metrolist/listingpics/bigphoto/2022/06/16/1d81650f-6738-4c53-b043-97be2592a0c0.jpg", "caption": "" }, "displayorder": 7, "url": "https://mediarem.metrolist.net/metrolist/listingpics/bigphoto/2022/06/16/6777ef0e-c68f-4f5c-8e6e-d4a96f1f9915.jpg", "caption": "" }, "displayorder": 8, "url": "https://mediarem.metrolist.net/metrolist/listingpics/bigphoto/2022/06/16/39f4e6c3-d4eb-4c44-b66e-a73b99c72fd7.jpg", "caption": "" }, "displayorder": 9, "url": "https://mediarem.metrolist.net/metrolist/listingpics/bigphoto/2022/06/16/4eb4a6f2-98e5-429d-b6bf-c07b54b91bd1.jpg", "caption": "" }, "displayorder": 10, "url": "https://mediarem.metrolist.net/metrolist/listingpics/bigphoto/2022/06/16/16ec5d6e-a79d-4768-b71e-0db961c4b8a8.jpg", "caption": "" }, "displayorder": 11, "url": "https://mediarem.metrolist.net/metrolist/listingpics/bigphoto/2022/06/16/c542fd19-d8e2-418c-9bb4-0df69ae6ddb4.jpg", "caption": "" }, "displayorder": 12, "url": "https://mediarem.metrolist.net/metrolist/listingpics/bigphoto/2022/06/16/dc326a27-5ba0-49f7-9d11-2522eb42025c.jpg", "caption": "" }, "displayorder": 13, "url": "https://mediarem.metrolist.net/metrolist/listingpics/bigphoto/2022/06/16/70af10e8-95bd-42ec-86be-8ce2821793f1.jpg", "caption": "" }, "displayorder": 14, "url": "https://mediarem.metrolist.net/metrolist/listingpics/bigphoto/2022/06/16/ddacc571-71be-4513-8777-65c3df2055be.jpg", "caption": "" }, "displayorder": 15, "url": "https://mediarem.metrolist.net/metrolist/listingpics/bigphoto/2022/06/16/c3578181-06b9-428a-ac20-9f71e1a0a53c.jpg", "caption": "" }, "displayorder": 16, "url": "https://mediarem.metrolist.net/metrolist/listingpics/bigphoto/2022/06/16/b7b7c7ba-774a-4486-ad86-4d5bbee8d182.jpg", "caption": "" }, "displayorder": 17, "url": "https://mediarem.metrolist.net/metrolist/listingpics/bigphoto/2022/06/16/b4f89c9f-acaf-4801-9a33-f6b6cd71f2a8.jpg", "caption": "" }, "displayorder": 18, "url": "https://mediarem.metrolist.net/metrolist/listingpics/bigphoto/2022/06/16/fb480dbb-0f66-4059-9ee3-0b6931901ed9.jpg", "caption": "" }, "displayorder": 19, "url": "https://mediarem.metrolist.net/metrolist/listingpics/bigphoto/2022/06/16/3a9cfd41-2922-44a1-8615-3c792ce24b52.jpg", "caption": "" }, "displayorder": 20, "url": "https://mediarem.metrolist.net/metrolist/listingpics/bigphoto/2022/06/16/7910c223-db7a-4cac-8523-515542352ab4.jpg", "caption": "" }, "displayorder": 21, "url": "https://mediarem.metrolist.net/metrolist/listingpics/bigphoto/2022/06/16/847939ef-c449-4b81-9309-d1cf7b4dc50e.jpg", "caption": "" }, "displayorder": 22, "url": "https://mediarem.metrolist.net/metrolist/listingpics/bigphoto/2022/06/16/d9efcfa3-547f-42d7-bee8-976300e65ac0.jpg", "caption": "" }, "displayorder": 23, "url": "https://mediarem.metrolist.net/metrolist/listingpics/bigphoto/2022/06/16/3850824d-8036-451d-a4b5-6c4b853c7331.jpg", "caption": "" } ], "agent": { "name": "Mark Morris", "phone": "836-7656", "email": "Mark.Morris@Redfin.com" }, "broker": { "name": "Redfin Corporation", "phone": "", "email": "" } }; ]]>
2424 Larkspur Lane #218
SACRAMENTO, CA 95825 4116

Click here for map
Condo
$265,000
760 Sq Feet
1 Bedroom
1 Bathroom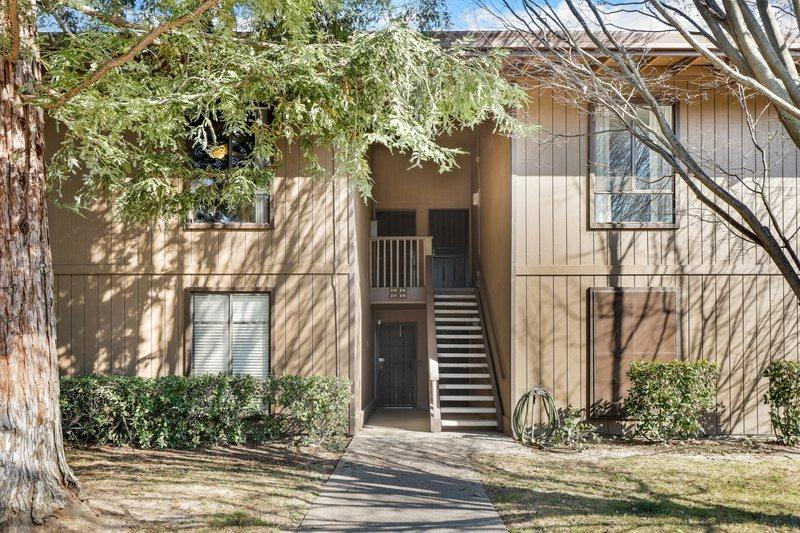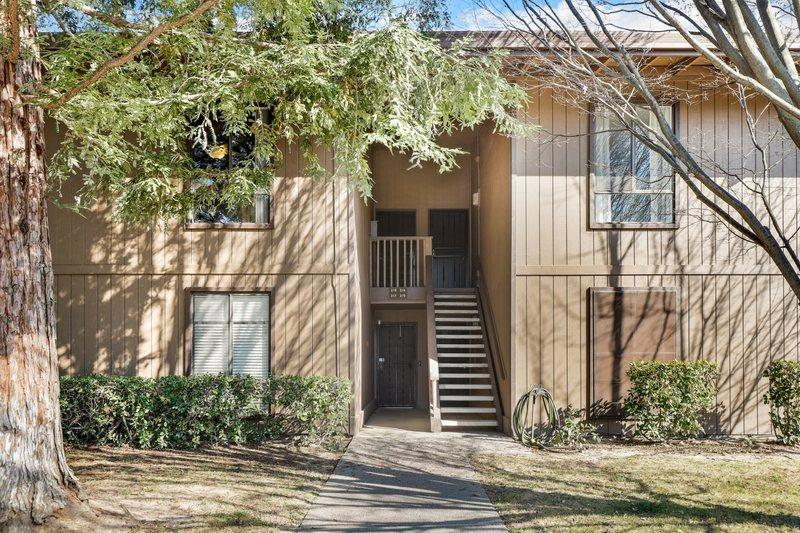 Listed by Mark Morris of Redfin Corporation
DRE# 02050961
Details:
Lot Sq Feet:
1,738
Fireplaces:
1
HOA?
Yes
Bank Owned?
No
Status:
Active
Remarks:
Welcome to Timberlake Condominiums in Sacramento! This unit is in a great location overlooking the beautiful water feature with a pond out of your balcony enjoying ducks, KOI, and nature. This 1 bedroom, 1 bath has 760sq ft with all new appliances, new plank flooring and is located on the upper unit. Clubhouse has a kitchen, pools, spas, saunas, gym, tennis courts, BBQ area, car wash area, trails, and more. Great location and close to so much. Come check it out!
There are currently no open houses for this property. Please contact
Mark Morris
to schedule an appointment.