<![CDATA[ var dwellicious_data = { "address": "10049 Viewoods Court ", "city": "SACRAMENTO", "state": "CA", "zip": "95827 2330", "zip4": "", "area": "", "subdivision": "", "county": "", "price": "429900", "beds": "3", "baths": "2", "sqft": "1543", "lotsize": "7749", "yearbuilt": "1981-01-01", "proptype": "Residential", "mlsnum": "ME222058961", "active": false, "remarks": "This single story home located in Sacramento has 3 bedrooms, 2 baths, 1543sq ft, in a cul-de-sac. Features new floors throughout, fresh paint, fireplace, closet mirror doors, updated landscaping, a POOL in the backyard with a built-in SPA. Close to HWY-50 and many amenities. Come check it out before you rule it out!", "photos": [ { "displayorder": 0, "url": "https://mediarem.metrolist.net/metrolist/listingpics/bigphoto/2022/06/22/ab3882ef-4851-4920-8da4-3b05cc693b6f.jpg", "caption": "" }, "displayorder": 1, "url": "https://mediarem.metrolist.net/metrolist/listingpics/bigphoto/2022/06/22/da86ebfc-c08b-401e-b61b-35c5f70e4bc1.jpg", "caption": "" }, "displayorder": 2, "url": "https://mediarem.metrolist.net/metrolist/listingpics/bigphoto/2022/06/22/8c126ab8-f2a9-43f9-96ef-dbbd298d3f99.jpg", "caption": "" }, "displayorder": 3, "url": "https://mediarem.metrolist.net/metrolist/listingpics/bigphoto/2022/06/22/26700924-7dbe-415f-b5dc-29738244b650.jpg", "caption": "" }, "displayorder": 4, "url": "https://mediarem.metrolist.net/metrolist/listingpics/bigphoto/2022/06/22/5dee8d08-0753-41c1-8ee7-9feacda76ec1.jpg", "caption": "" }, "displayorder": 5, "url": "https://mediarem.metrolist.net/metrolist/listingpics/bigphoto/2022/06/22/d110897f-3001-4082-8b77-900e119b2e5b.jpg", "caption": "" }, "displayorder": 6, "url": "https://mediarem.metrolist.net/metrolist/listingpics/bigphoto/2022/06/22/43e85c7a-adf4-4ef7-bab4-765dadb17862.jpg", "caption": "" }, "displayorder": 7, "url": "https://mediarem.metrolist.net/metrolist/listingpics/bigphoto/2022/06/22/7b7ae4c8-b05a-4c8e-95ba-81392dcf445b.jpg", "caption": "" }, "displayorder": 8, "url": "https://mediarem.metrolist.net/metrolist/listingpics/bigphoto/2022/06/22/86640212-5399-4252-89d1-88c7cfce1150.jpg", "caption": "" }, "displayorder": 9, "url": "https://mediarem.metrolist.net/metrolist/listingpics/bigphoto/2022/06/22/5432ba22-9454-4fba-bbea-b38083211bb4.jpg", "caption": "" }, "displayorder": 10, "url": "https://mediarem.metrolist.net/metrolist/listingpics/bigphoto/2022/06/22/59c3d72b-b86d-478d-92ba-4e4f5aff068a.jpg", "caption": "" }, "displayorder": 11, "url": "https://mediarem.metrolist.net/metrolist/listingpics/bigphoto/2022/06/22/8f16d18b-fb83-4261-8b91-1aba17469e92.jpg", "caption": "" }, "displayorder": 12, "url": "https://mediarem.metrolist.net/metrolist/listingpics/bigphoto/2022/06/22/4ad3f85d-6d8c-4c7f-9f38-bec4bb4d1984.jpg", "caption": "" }, "displayorder": 13, "url": "https://mediarem.metrolist.net/metrolist/listingpics/bigphoto/2022/06/22/7c87862e-3ff2-435c-9064-ad80723cb242.jpg", "caption": "" }, "displayorder": 14, "url": "https://mediarem.metrolist.net/metrolist/listingpics/bigphoto/2022/06/22/e305423f-87ce-412d-9821-5067113ea4d0.jpg", "caption": "" }, "displayorder": 15, "url": "https://mediarem.metrolist.net/metrolist/listingpics/bigphoto/2022/06/22/dbe186eb-4d5b-4624-8e97-c2c06e201dc9.jpg", "caption": "" }, "displayorder": 16, "url": "https://mediarem.metrolist.net/metrolist/listingpics/bigphoto/2022/06/22/6dfd66b1-de97-4d81-aadc-cd2cfa7473a7.jpg", "caption": "" }, "displayorder": 17, "url": "https://mediarem.metrolist.net/metrolist/listingpics/bigphoto/2022/06/22/83fbc565-b89f-44df-b283-67ed2d0a4b27.jpg", "caption": "" }, "displayorder": 18, "url": "https://mediarem.metrolist.net/metrolist/listingpics/bigphoto/2022/06/22/01f2afbc-0663-453e-9183-f61e57364804.jpg", "caption": "" }, "displayorder": 19, "url": "https://mediarem.metrolist.net/metrolist/listingpics/bigphoto/2022/06/22/438f5f3d-da25-4c21-b97b-bfe3e90da6f6.jpg", "caption": "" }, "displayorder": 20, "url": "https://mediarem.metrolist.net/metrolist/listingpics/bigphoto/2022/06/22/05737152-1859-4e90-abe6-e1b091995331.jpg", "caption": "" }, "displayorder": 21, "url": "https://mediarem.metrolist.net/metrolist/listingpics/bigphoto/2022/06/22/7d2c321b-9433-431c-8059-edd859907e7c.jpg", "caption": "" }, "displayorder": 22, "url": "https://mediarem.metrolist.net/metrolist/listingpics/bigphoto/2022/06/22/cb4954d4-7ea1-4abc-b880-d91f228dc889.jpg", "caption": "" }, "displayorder": 23, "url": "https://mediarem.metrolist.net/metrolist/listingpics/bigphoto/2022/06/22/beaba888-69f7-480d-8cd0-647cf0c0c27c.jpg", "caption": "" }, "displayorder": 24, "url": "https://mediarem.metrolist.net/metrolist/listingpics/bigphoto/2022/06/22/ec5cc137-1018-48d9-a67d-a225d903df52.jpg", "caption": "" }, "displayorder": 25, "url": "https://mediarem.metrolist.net/metrolist/listingpics/bigphoto/2022/06/22/fad00e8b-2420-42cf-abdc-14d569726b06.jpg", "caption": "" }, "displayorder": 26, "url": "https://mediarem.metrolist.net/metrolist/listingpics/bigphoto/2022/06/22/04b89d5e-4b45-4708-aed2-c7e8d8fd3513.jpg", "caption": "" }, "displayorder": 27, "url": "https://mediarem.metrolist.net/metrolist/listingpics/bigphoto/2022/06/22/fb6fb80a-a82f-4580-896f-4572f6ea66b5.jpg", "caption": "" }, "displayorder": 28, "url": "https://mediarem.metrolist.net/metrolist/listingpics/bigphoto/2022/06/22/4af2f749-e662-4dbd-9e6e-280db6548031.jpg", "caption": "" } ], "agent": { "name": "Mark Morris", "phone": "836-7656", "email": "Mark.Morris@Redfin.com" }, "broker": { "name": "Redfin Corporation", "phone": "", "email": "" } }; ]]>
10049 Viewoods Court
SACRAMENTO, CA 95827 2330

Click here for map
Residential Home
$429,900
1,543 Sq Feet
3 Bedrooms
2 Bathrooms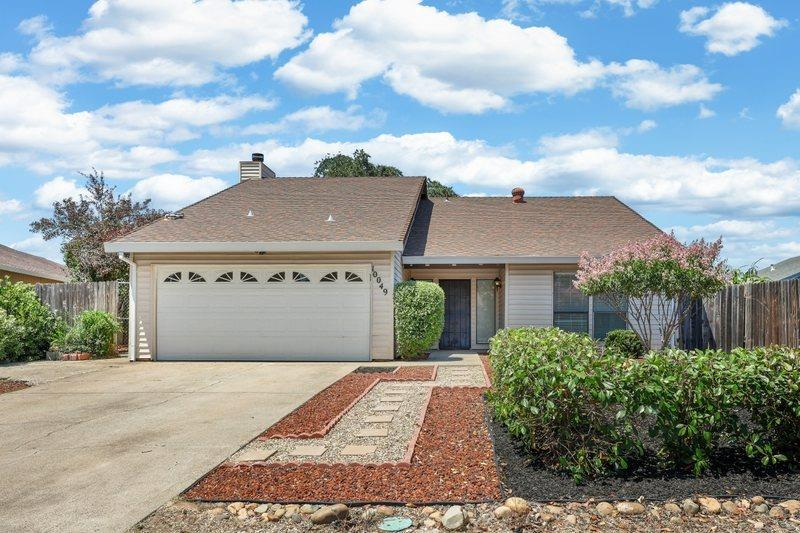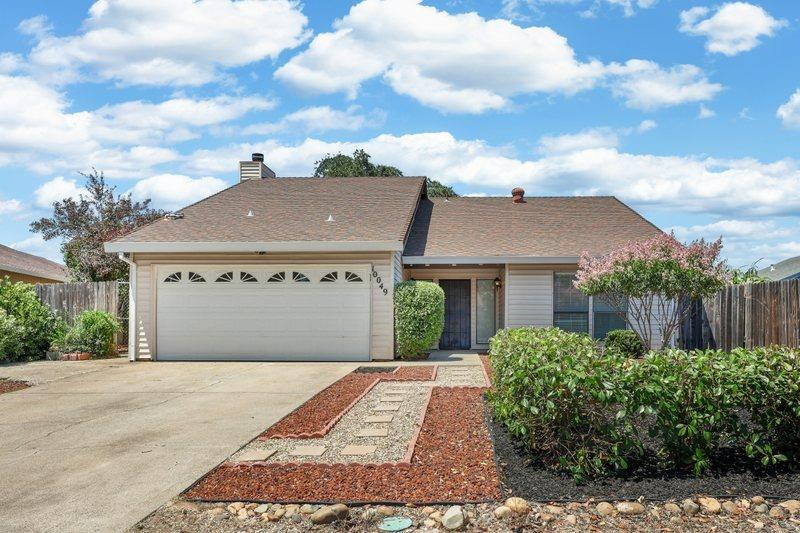 Listed by Mark Morris of Redfin Corporation
DRE# 02050961
Details:
Lot Sq Feet:
7,749
Fireplaces:
1
HOA?
No
Bank Owned?
No
Status:
Pending
Remarks:
This single story home located in Sacramento has 3 bedrooms, 2 baths, 1543sq ft, in a cul-de-sac. Features new floors throughout, fresh paint, fireplace, closet mirror doors, updated landscaping, a POOL in the backyard with a built-in SPA. Close to HWY-50 and many amenities. Come check it out before you rule it out!
There are currently no open houses for this property. Please contact
Mark Morris
to schedule an appointment.