<![CDATA[ var dwellicious_data = { "address": "148 Easson Ct ", "city": "VALLEJO", "state": "CA", "zip": "94591", "zip4": "", "area": "", "subdivision": "", "county": "", "price": "695000", "beds": "4", "baths": "2", "sqft": "1989", "lotsize": "10890", "yearbuilt": "1979-01-01", "proptype": "Residential", "mlsnum": "40999117", "active": true, "remarks": "PRICE REDUCED! Welcome to your dream home that offers generous space for a variety of lifestyles. Enjoy the open floor plan, airy space, and abundant natural light. Remodeled kitchen boasts gorgeous upgrades, including SS appliances, granite countertops, and island with seating. Step right out onto the brand new 10' x 15' deck, a great place to sip wine at the end of the day and entertain on weekends. Large, backyard includes custom Tuff Shed, terraced landscaping and fruit trees. 16' x36' storage building with workshop and has limitless possibilities. Home features owned solar, remodeled bathrooms, updated flooring, and fireplace! The perfect setting for entertaining your family and friends. Quiet, pleasant neighborhood close to shopping, dining, schools and freeways. Quick access to Vallejo ferry terminal and Wine Country.", "photos": [ { "displayorder": 0, "url": "//cdnparap30.paragonrels.com/ParagonImages/Property/P3/MAXEBRDI/40999117/0/0/0/c01de0a0c6c4a1271e2235ed3402dd57/120/6ab13b88d4efb11360a320ae0958fff5/40999117.JPG", "caption": "" }, "displayorder": 1, "url": "//cdnparap30.paragonrels.com/ParagonImages/Property/P3/MAXEBRDI/40999117/1/0/0/a4702167abca8591e4052df3fc56529c/120/6ab13b88d4efb11360a320ae0958fff5/40999117-1.JPG", "caption": "" }, "displayorder": 2, "url": "//cdnparap30.paragonrels.com/ParagonImages/Property/P3/MAXEBRDI/40999117/2/0/0/5d4600ddbe1da7a8922c601141901abf/120/6ab13b88d4efb11360a320ae0958fff5/40999117-2.JPG", "caption": "" }, "displayorder": 3, "url": "//cdnparap30.paragonrels.com/ParagonImages/Property/P3/MAXEBRDI/40999117/3/0/0/ecaf7b6fa53968db3e9b8d866237f952/120/6ab13b88d4efb11360a320ae0958fff5/40999117-3.JPG", "caption": "" }, "displayorder": 4, "url": "//cdnparap30.paragonrels.com/ParagonImages/Property/P3/MAXEBRDI/40999117/4/0/0/f8c2666eeeaf1525e0949caeeb938d81/120/6ab13b88d4efb11360a320ae0958fff5/40999117-4.JPG", "caption": "" }, "displayorder": 5, "url": "//cdnparap30.paragonrels.com/ParagonImages/Property/P3/MAXEBRDI/40999117/5/0/0/8298f560d9bae82232e3ec44c6ce470d/120/6ab13b88d4efb11360a320ae0958fff5/40999117-5.JPG", "caption": "" }, "displayorder": 6, "url": "//cdnparap30.paragonrels.com/ParagonImages/Property/P3/MAXEBRDI/40999117/6/0/0/d7d03678d2a711e6cb711589882bb378/120/6ab13b88d4efb11360a320ae0958fff5/40999117-6.JPG", "caption": "" }, "displayorder": 7, "url": "//cdnparap30.paragonrels.com/ParagonImages/Property/P3/MAXEBRDI/40999117/7/0/0/dd26d2c27b39f9843282535886a56809/120/6ab13b88d4efb11360a320ae0958fff5/40999117-7.JPG", "caption": "" }, "displayorder": 8, "url": "//cdnparap30.paragonrels.com/ParagonImages/Property/P3/MAXEBRDI/40999117/8/0/0/d1dfaad777da66b7873d563ec399d369/120/6ab13b88d4efb11360a320ae0958fff5/40999117-8.JPG", "caption": "" }, "displayorder": 9, "url": "//cdnparap30.paragonrels.com/ParagonImages/Property/P3/MAXEBRDI/40999117/9/0/0/8ada9c7387cc0a9818a3c680be441b85/120/6ab13b88d4efb11360a320ae0958fff5/40999117-9.JPG", "caption": "" }, "displayorder": 10, "url": "//cdnparap30.paragonrels.com/ParagonImages/Property/P3/MAXEBRDI/40999117/10/0/0/ff74c23b4f8e739e36134d4fa9498d7e/120/6ab13b88d4efb11360a320ae0958fff5/40999117-10.JPG", "caption": "" }, "displayorder": 11, "url": "//cdnparap30.paragonrels.com/ParagonImages/Property/P3/MAXEBRDI/40999117/11/0/0/4fa5046a8a4593939a58635d5114513c/120/6ab13b88d4efb11360a320ae0958fff5/40999117-11.JPG", "caption": "" }, "displayorder": 12, "url": "//cdnparap30.paragonrels.com/ParagonImages/Property/P3/MAXEBRDI/40999117/12/0/0/beebd13269272090afbabc102066a31f/120/6ab13b88d4efb11360a320ae0958fff5/40999117-12.JPG", "caption": "" }, "displayorder": 13, "url": "//cdnparap30.paragonrels.com/ParagonImages/Property/P3/MAXEBRDI/40999117/13/0/0/2bb8b2f23e8bbb1925c62bf075df6a45/120/6ab13b88d4efb11360a320ae0958fff5/40999117-13.JPG", "caption": "" }, "displayorder": 14, "url": "//cdnparap30.paragonrels.com/ParagonImages/Property/P3/MAXEBRDI/40999117/14/0/0/da47ab370696843864faeeb10bad6f52/120/6ab13b88d4efb11360a320ae0958fff5/40999117-14.JPG", "caption": "" }, "displayorder": 15, "url": "//cdnparap30.paragonrels.com/ParagonImages/Property/P3/MAXEBRDI/40999117/15/0/0/94471dfddd2dd712580042edaac567c6/120/6ab13b88d4efb11360a320ae0958fff5/40999117-15.JPG", "caption": "" }, "displayorder": 16, "url": "//cdnparap30.paragonrels.com/ParagonImages/Property/P3/MAXEBRDI/40999117/16/0/0/a79da3df6b14970323d31b668196de56/120/6ab13b88d4efb11360a320ae0958fff5/40999117-16.JPG", "caption": "" }, "displayorder": 17, "url": "//cdnparap30.paragonrels.com/ParagonImages/Property/P3/MAXEBRDI/40999117/17/0/0/661e538054da0f867c7d31f2a92c5300/120/6ab13b88d4efb11360a320ae0958fff5/40999117-17.JPG", "caption": "" }, "displayorder": 18, "url": "//cdnparap30.paragonrels.com/ParagonImages/Property/P3/MAXEBRDI/40999117/18/0/0/49abf2b8b05c9dcc063a6751128bb028/120/6ab13b88d4efb11360a320ae0958fff5/40999117-18.JPG", "caption": "" }, "displayorder": 19, "url": "//cdnparap30.paragonrels.com/ParagonImages/Property/P3/MAXEBRDI/40999117/19/0/0/7886204f56ca8c438a9e422ce03915d4/120/6ab13b88d4efb11360a320ae0958fff5/40999117-19.JPG", "caption": "" }, "displayorder": 20, "url": "//cdnparap30.paragonrels.com/ParagonImages/Property/P3/MAXEBRDI/40999117/20/0/0/c0d1b43aabda8eb4f966b426b6aa7eaa/120/6ab13b88d4efb11360a320ae0958fff5/40999117-20.JPG", "caption": "" }, "displayorder": 21, "url": "//cdnparap30.paragonrels.com/ParagonImages/Property/P3/MAXEBRDI/40999117/21/0/0/b03ead4f62c41fe72b41218d69936544/120/6ab13b88d4efb11360a320ae0958fff5/40999117-21.JPG", "caption": "" }, "displayorder": 22, "url": "//cdnparap30.paragonrels.com/ParagonImages/Property/P3/MAXEBRDI/40999117/22/0/0/270825e1c51e982f7ffca9cfc2b14853/120/6ab13b88d4efb11360a320ae0958fff5/40999117-22.JPG", "caption": "" }, "displayorder": 23, "url": "//cdnparap30.paragonrels.com/ParagonImages/Property/P3/MAXEBRDI/40999117/23/0/0/6e43dc932d805e54aea6bc10895ce8bb/120/6ab13b88d4efb11360a320ae0958fff5/40999117-23.JPG", "caption": "" }, "displayorder": 24, "url": "//cdnparap30.paragonrels.com/ParagonImages/Property/P3/MAXEBRDI/40999117/24/0/0/d1e7938889cc159b5a52ec0fc46ebec9/120/6ab13b88d4efb11360a320ae0958fff5/40999117-24.JPG", "caption": "" }, "displayorder": 25, "url": "//cdnparap30.paragonrels.com/ParagonImages/Property/P3/MAXEBRDI/40999117/25/0/0/8d8df06194e625ac4bf4b911710cfd05/120/6ab13b88d4efb11360a320ae0958fff5/40999117-25.JPG", "caption": "" }, "displayorder": 26, "url": "//cdnparap30.paragonrels.com/ParagonImages/Property/P3/MAXEBRDI/40999117/26/0/0/4e0c64be0773c9a64f57e925ec26c01e/120/6ab13b88d4efb11360a320ae0958fff5/40999117-26.JPG", "caption": "" }, "displayorder": 27, "url": "//cdnparap30.paragonrels.com/ParagonImages/Property/P3/MAXEBRDI/40999117/27/0/0/f1fb6cd0725ec4b16cb1a2456d3897fa/120/6ab13b88d4efb11360a320ae0958fff5/40999117-27.JPG", "caption": "" }, "displayorder": 28, "url": "//cdnparap30.paragonrels.com/ParagonImages/Property/P3/MAXEBRDI/40999117/28/0/0/a77fec6de524326eeb206afc762e39b9/120/6ab13b88d4efb11360a320ae0958fff5/40999117-28.JPG", "caption": "" }, "displayorder": 29, "url": "//cdnparap30.paragonrels.com/ParagonImages/Property/P3/MAXEBRDI/40999117/29/0/0/19a9ea24ea35208219a5915cff2bbce1/120/6ab13b88d4efb11360a320ae0958fff5/40999117-29.JPG", "caption": "" }, "displayorder": 30, "url": "//cdnparap30.paragonrels.com/ParagonImages/Property/P3/MAXEBRDI/40999117/30/0/0/1107adbd942b50850868ee5e2c990dde/120/6ab13b88d4efb11360a320ae0958fff5/40999117-30.JPG", "caption": "" }, "displayorder": 31, "url": "//cdnparap30.paragonrels.com/ParagonImages/Property/P3/MAXEBRDI/40999117/31/0/0/e8353e005d0e18fe1f87d6b27ae1f431/120/6ab13b88d4efb11360a320ae0958fff5/40999117-31.JPG", "caption": "" }, "displayorder": 32, "url": "//cdnparap30.paragonrels.com/ParagonImages/Property/P3/MAXEBRDI/40999117/32/0/0/46cf2f08aaa7fcf829685e6ef4a90477/120/6ab13b88d4efb11360a320ae0958fff5/40999117-32.JPG", "caption": "" }, "displayorder": 33, "url": "//cdnparap30.paragonrels.com/ParagonImages/Property/P3/MAXEBRDI/40999117/33/0/0/0149d149c0a50c9a7123af897cbaa93b/120/6ab13b88d4efb11360a320ae0958fff5/40999117-33.JPG", "caption": "" }, "displayorder": 34, "url": "//cdnparap30.paragonrels.com/ParagonImages/Property/P3/MAXEBRDI/40999117/34/0/0/3d23afae3121251d6e4dba897a359d5b/120/6ab13b88d4efb11360a320ae0958fff5/40999117-34.JPG", "caption": "" }, "displayorder": 35, "url": "//cdnparap30.paragonrels.com/ParagonImages/Property/P3/MAXEBRDI/40999117/35/0/0/4a8d79c019397573f6b88392afc78bc9/120/6ab13b88d4efb11360a320ae0958fff5/40999117-35.JPG", "caption": "" }, "displayorder": 36, "url": "//cdnparap30.paragonrels.com/ParagonImages/Property/P3/MAXEBRDI/40999117/36/0/0/92cc578029db2ec0b4e73db8ce98dc5f/120/6ab13b88d4efb11360a320ae0958fff5/40999117-36.JPG", "caption": "" }, "displayorder": 37, "url": "//cdnparap30.paragonrels.com/ParagonImages/Property/P3/MAXEBRDI/40999117/37/0/0/7b7183e5b35dc09cd84455c15b70dbc0/120/6ab13b88d4efb11360a320ae0958fff5/40999117-37.JPG", "caption": "" }, "displayorder": 38, "url": "//cdnparap30.paragonrels.com/ParagonImages/Property/P3/MAXEBRDI/40999117/38/0/0/8fadd08b71596b9393f1ef51a85fee96/120/6ab13b88d4efb11360a320ae0958fff5/40999117-38.JPG", "caption": "" } ], "agent": { "name": "Suzanne Masella", "phone": "925-7885693", "email": "Suzanne.Masella@redfin.com" }, "broker": { "name": "Redfin", "phone": "", "email": "" } }; ]]>
148 Easson Ct
VALLEJO, CA 94591

Click here for map
Residential Home
$695,000
1,989 Sq Feet
4 Bedrooms
2 Bathrooms
1 Partial Bath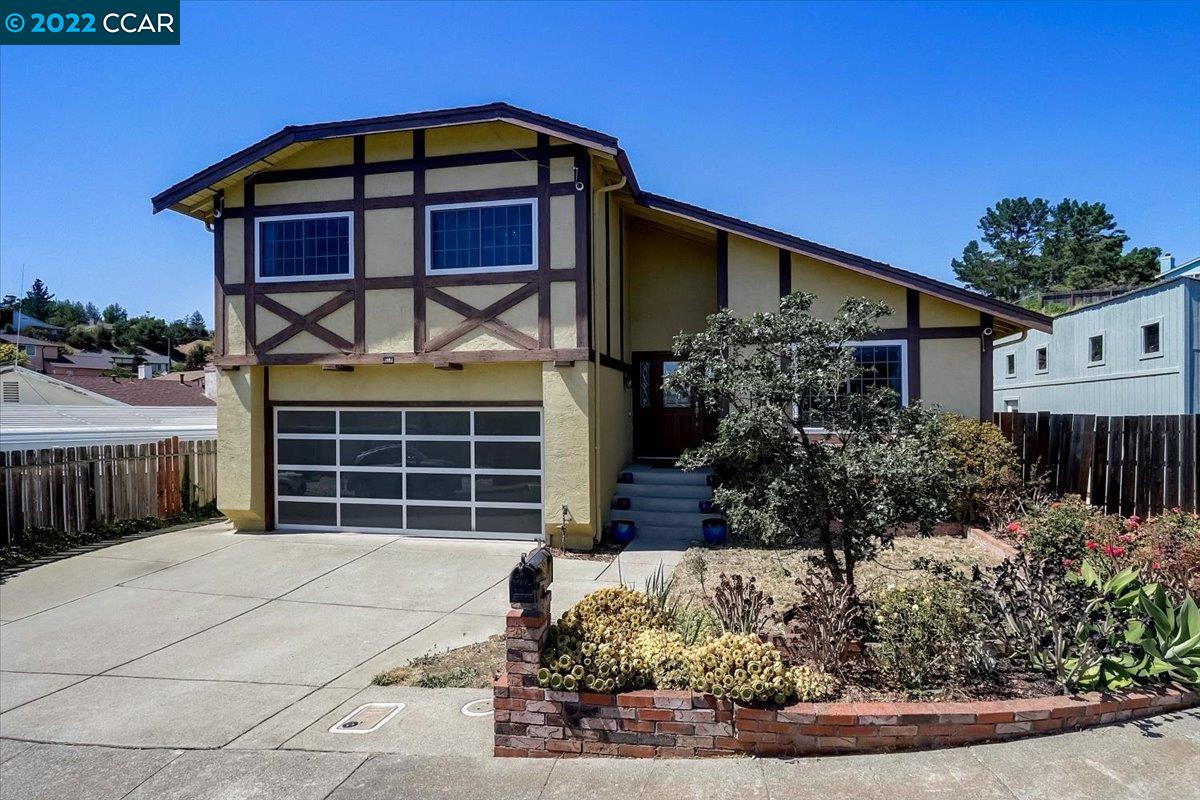 Details:
Lot Sq Feet:
10,890
Fireplaces:
1
HOA?
No
Bank Owned?
No
Status:
Active
Remarks:
PRICE REDUCED! Welcome to your dream home that offers generous space for a variety of lifestyles. Enjoy the open floor plan, airy space, and abundant natural light. Remodeled kitchen boasts gorgeous upgrades, including SS appliances, granite countertops, and island with seating. Step right out onto the brand new 10' x 15' deck, a great place to sip wine at the end of the day and entertain on weekends. Large, backyard includes custom Tuff Shed, terraced landscaping and fruit trees. 16' x36' storage building with workshop and has limitless possibilities. Home features owned solar, remodeled bathrooms, updated flooring, and fireplace! The perfect setting for entertaining your family and friends. Quiet, pleasant neighborhood close to shopping, dining, schools and freeways. Quick access to Vallejo ferry terminal and Wine Country.
There are currently no open houses for this property. Please contact
Suzanne Masella
to schedule an appointment.