<![CDATA[ var dwellicious_data = { "address": "3106 Clearview Drive ", "city": "YUBA CITY", "state": "CA", "zip": "95993 9645", "zip4": "", "area": "", "subdivision": "", "county": "", "price": "439000", "beds": "3", "baths": "2", "sqft": "1772", "lotsize": "10454", "yearbuilt": "1967-01-01", "proptype": "Residential", "mlsnum": "ME222105966", "active": false, "remarks": "Welcome to Tierra buena! This meticulously cared for home is perfectly located near schools and shopping. Recently updated throughout, this home is perfect for entertaining indoors or outside while enjoying the beautifully landscaped backyard and view of the gorgeous Sutter Buttes and amazing sunsets. As you enter you will notice the open concept formal dining, sunken living area with outside access to the backyard. Continuing to the master bedroom with attached bath with soaker tub, beautiful tile and Bluetooth fan. Equipped with a water filtration system, a newer roof installed in 2015 and Wi-Fi sprinklers in both front and rear. Sellers willing to credit an additional 5000.00 towards buying down their rate or use towards closing with acceptable offer.", "photos": [ { "displayorder": 0, "url": "https://mediarem.metrolist.net/metrolist/listingpics/bigphoto/2022/08/09/297581c4-c22d-40f1-8acd-fae9136a85d3.jpg", "caption": "" }, "displayorder": 1, "url": "https://mediarem.metrolist.net/metrolist/listingpics/bigphoto/2022/08/09/baf197af-7649-4fa0-98a7-fc77fbbcb4e5.jpg", "caption": "" }, "displayorder": 2, "url": "https://mediarem.metrolist.net/metrolist/listingpics/bigphoto/2022/08/09/8f00f0d2-d6dd-4562-8747-dcf24fdbde11.jpg", "caption": "" }, "displayorder": 3, "url": "https://mediarem.metrolist.net/metrolist/listingpics/bigphoto/2022/08/09/7c3f135b-1d32-4cce-85b7-20cd59c1aa79.jpg", "caption": "" }, "displayorder": 4, "url": "https://mediarem.metrolist.net/metrolist/listingpics/bigphoto/2022/08/09/2806243b-0a90-40e6-9aaf-4fe87cfd9a87.jpg", "caption": "" }, "displayorder": 5, "url": "https://mediarem.metrolist.net/metrolist/listingpics/bigphoto/2022/08/09/523723a9-2075-4ca6-ae54-3c10a7ebf88a.jpg", "caption": "" }, "displayorder": 6, "url": "https://mediarem.metrolist.net/metrolist/listingpics/bigphoto/2022/08/09/2f1b4cb0-b024-41ad-8061-c4471fe422a6.jpg", "caption": "" }, "displayorder": 7, "url": "https://mediarem.metrolist.net/metrolist/listingpics/bigphoto/2022/08/09/234515c7-7674-4a3b-99f6-a37ceee522ed.jpg", "caption": "" }, "displayorder": 8, "url": "https://mediarem.metrolist.net/metrolist/listingpics/bigphoto/2022/08/09/1ec28a7d-fbc6-48ba-9929-d17a28c8c857.jpg", "caption": "" }, "displayorder": 9, "url": "https://mediarem.metrolist.net/metrolist/listingpics/bigphoto/2022/08/09/3c99b6f6-1cdd-43ec-b0ee-808cb75edd1c.jpg", "caption": "" }, "displayorder": 10, "url": "https://mediarem.metrolist.net/metrolist/listingpics/bigphoto/2022/08/09/c0d85d80-c157-4f9c-ace1-bb21a2702812.jpg", "caption": "" }, "displayorder": 11, "url": "https://mediarem.metrolist.net/metrolist/listingpics/bigphoto/2022/08/09/11b0bee7-327c-4866-826e-1c99c158346c.jpg", "caption": "" }, "displayorder": 12, "url": "https://mediarem.metrolist.net/metrolist/listingpics/bigphoto/2022/08/09/1266ff41-5d29-48b0-a0a8-1eb959d01c88.jpg", "caption": "" }, "displayorder": 13, "url": "https://mediarem.metrolist.net/metrolist/listingpics/bigphoto/2022/08/09/21638a81-dcb4-4d68-8f19-8d0f50887ed2.jpg", "caption": "" }, "displayorder": 14, "url": "https://mediarem.metrolist.net/metrolist/listingpics/bigphoto/2022/08/09/4cba4177-a876-4a1c-b6eb-c4bc056fb3cd.jpg", "caption": "" }, "displayorder": 15, "url": "https://mediarem.metrolist.net/metrolist/listingpics/bigphoto/2022/08/09/f2c985cc-e2d4-471f-8a7d-fb23272ed87e.jpg", "caption": "" }, "displayorder": 16, "url": "https://mediarem.metrolist.net/metrolist/listingpics/bigphoto/2022/08/09/dd5c4fac-2e1a-4299-b762-5c3bed0791fe.jpg", "caption": "" }, "displayorder": 17, "url": "https://mediarem.metrolist.net/metrolist/listingpics/bigphoto/2022/08/09/2e9a0b78-2443-4847-924c-8c02aa981932.jpg", "caption": "" }, "displayorder": 18, "url": "https://mediarem.metrolist.net/metrolist/listingpics/bigphoto/2022/08/09/b83980fe-fc72-4f4a-a390-85f16b6236d4.jpg", "caption": "" }, "displayorder": 19, "url": "https://mediarem.metrolist.net/metrolist/listingpics/bigphoto/2022/08/09/7741c0ed-0a47-41c5-8c80-c25684a34973.jpg", "caption": "" }, "displayorder": 20, "url": "https://mediarem.metrolist.net/metrolist/listingpics/bigphoto/2022/08/09/45d96f27-0ae7-426b-a33a-e836bb22be5c.jpg", "caption": "" }, "displayorder": 21, "url": "https://mediarem.metrolist.net/metrolist/listingpics/bigphoto/2022/08/09/300e54a2-fb7c-4d5e-80b5-b3788cb17a7a.jpg", "caption": "" }, "displayorder": 22, "url": "https://mediarem.metrolist.net/metrolist/listingpics/bigphoto/2022/08/09/2172cd9d-3950-4a7e-9d6a-759eaee537cc.jpg", "caption": "" }, "displayorder": 23, "url": "https://mediarem.metrolist.net/metrolist/listingpics/bigphoto/2022/08/09/7517efa5-3b58-41ae-b5e1-7ab309c46c3e.jpg", "caption": "" }, "displayorder": 24, "url": "https://mediarem.metrolist.net/metrolist/listingpics/bigphoto/2022/08/09/bff43e6b-9474-43c6-9d40-5e846c4a19d3.jpg", "caption": "" }, "displayorder": 25, "url": "https://mediarem.metrolist.net/metrolist/listingpics/bigphoto/2022/08/09/3a4db3d0-bd95-4747-8cfc-23b6d001907e.jpg", "caption": "" }, "displayorder": 26, "url": "https://mediarem.metrolist.net/metrolist/listingpics/bigphoto/2022/08/09/3d20e239-edeb-4415-9a97-d049f6c32932.jpg", "caption": "" }, "displayorder": 27, "url": "https://mediarem.metrolist.net/metrolist/listingpics/bigphoto/2022/08/09/62a486ee-d457-4fc4-a498-71486cfda1fd.jpg", "caption": "" }, "displayorder": 28, "url": "https://mediarem.metrolist.net/metrolist/listingpics/bigphoto/2022/08/09/81313628-9c25-4934-a28a-9194e0a42a3a.jpg", "caption": "" }, "displayorder": 29, "url": "https://mediarem.metrolist.net/metrolist/listingpics/bigphoto/2022/08/09/83246aac-9995-4a9c-9cc2-9be128fe4d4a.jpg", "caption": "" }, "displayorder": 30, "url": "https://mediarem.metrolist.net/metrolist/listingpics/bigphoto/2022/08/09/e0983904-464a-4356-aca3-7ba63777012b.jpg", "caption": "" }, "displayorder": 31, "url": "https://mediarem.metrolist.net/metrolist/listingpics/bigphoto/2022/08/09/9942a0b9-c323-4174-9100-6575c72cc43a.jpg", "caption": "" }, "displayorder": 32, "url": "https://mediarem.metrolist.net/metrolist/listingpics/bigphoto/2022/08/09/bc76446a-fbde-414b-8838-ee429f66ee70.jpg", "caption": "" }, "displayorder": 33, "url": "https://mediarem.metrolist.net/metrolist/listingpics/bigphoto/2022/08/09/a7e20263-96f0-4b5a-a423-6ceaa01357a4.jpg", "caption": "" }, "displayorder": 34, "url": "https://mediarem.metrolist.net/metrolist/listingpics/bigphoto/2022/08/09/dae302b2-3d51-4e58-a149-47762ad5fd02.jpg", "caption": "" }, "displayorder": 35, "url": "https://mediarem.metrolist.net/metrolist/listingpics/bigphoto/2022/08/09/c12414e2-91f1-4b76-899b-c2d6923b115f.jpg", "caption": "" }, "displayorder": 36, "url": "https://mediarem.metrolist.net/metrolist/listingpics/bigphoto/2022/08/09/9b83b6b0-56c5-40ec-9b09-83b767ebe806.jpg", "caption": "" }, "displayorder": 37, "url": "https://mediarem.metrolist.net/metrolist/listingpics/bigphoto/2022/08/09/8e271805-d4fe-403c-a2c5-d780e81cc42e.jpg", "caption": "" }, "displayorder": 38, "url": "https://mediarem.metrolist.net/metrolist/listingpics/bigphoto/2022/08/09/d180f251-4038-448b-8b29-f8f527eaff50.jpg", "caption": "" }, "displayorder": 39, "url": "https://mediarem.metrolist.net/metrolist/listingpics/bigphoto/2022/08/09/ffa755cb-4360-497d-ab55-6f5e64aabdf4.jpg", "caption": "" }, "displayorder": 40, "url": "https://mediarem.metrolist.net/metrolist/listingpics/bigphoto/2022/08/09/f38aa943-8317-4533-b912-245ac2bef22c.jpg", "caption": "" }, "displayorder": 41, "url": "https://mediarem.metrolist.net/metrolist/listingpics/bigphoto/2022/08/09/a14b8958-8cd7-4abe-a221-0de49b10b4c2.jpg", "caption": "" }, "displayorder": 42, "url": "https://mediarem.metrolist.net/metrolist/listingpics/bigphoto/2022/08/09/1665c88e-c3c2-404d-96dd-e102204863ee.jpg", "caption": "" }, "displayorder": 43, "url": "https://mediarem.metrolist.net/metrolist/listingpics/bigphoto/2022/08/09/12ca9844-5a4f-4be8-9490-247334d3fb13.jpg", "caption": "" }, "displayorder": 44, "url": "https://mediarem.metrolist.net/metrolist/listingpics/bigphoto/2022/08/09/2e673cc2-d8df-47e5-b738-8393d224bad5.jpg", "caption": "" }, "displayorder": 45, "url": "https://mediarem.metrolist.net/metrolist/listingpics/bigphoto/2022/08/09/884ca601-ccef-48e5-9c3b-ad38cd9fdc37.jpg", "caption": "" }, "displayorder": 46, "url": "https://mediarem.metrolist.net/metrolist/listingpics/bigphoto/2022/08/09/7ec778a5-8024-43cf-951a-deedf8bb8a1f.jpg", "caption": "" }, "displayorder": 47, "url": "https://mediarem.metrolist.net/metrolist/listingpics/bigphoto/2022/08/09/1800641b-d602-4624-a9be-8f7e9d2ca99e.jpg", "caption": "" }, "displayorder": 48, "url": "https://mediarem.metrolist.net/metrolist/listingpics/bigphoto/2022/08/09/f04dce29-35bb-49ab-97f7-7f0ae320c92b.jpg", "caption": "" }, "displayorder": 49, "url": "https://mediarem.metrolist.net/metrolist/listingpics/bigphoto/2022/08/09/fb4bb129-fbdf-4c94-9f04-97c601cfe968.jpg", "caption": "" }, "displayorder": 50, "url": "https://mediarem.metrolist.net/metrolist/listingpics/bigphoto/2022/08/09/4f692ce8-346b-472d-9563-d82947a00135.jpg", "caption": "" }, "displayorder": 51, "url": "https://mediarem.metrolist.net/metrolist/listingpics/bigphoto/2022/08/09/3514bf4d-a63e-49bd-b1ac-7c98553f13ec.jpg", "caption": "" }, "displayorder": 52, "url": "https://mediarem.metrolist.net/metrolist/listingpics/bigphoto/2022/08/09/e9495812-67da-4d20-9c61-da44346c4d67.jpg", "caption": "" }, "displayorder": 53, "url": "https://mediarem.metrolist.net/metrolist/listingpics/bigphoto/2022/08/09/fd1eea23-46a9-41d5-8f50-dc84d2df54fb.jpg", "caption": "" }, "displayorder": 54, "url": "https://mediarem.metrolist.net/metrolist/listingpics/bigphoto/2022/08/09/f974caa6-fce9-4996-aa5c-69b0ce3222b4.jpg", "caption": "" }, "displayorder": 55, "url": "https://mediarem.metrolist.net/metrolist/listingpics/bigphoto/2022/08/09/9dc58dc1-bdf0-4dae-8b3c-b2f5ed461204.jpg", "caption": "" }, "displayorder": 56, "url": "https://mediarem.metrolist.net/metrolist/listingpics/bigphoto/2022/08/09/9061c198-cb6e-499c-b69e-b6ad70674f7e.jpg", "caption": "" }, "displayorder": 57, "url": "https://mediarem.metrolist.net/metrolist/listingpics/bigphoto/2022/08/09/ef5ae0d8-ab94-478d-8cb2-e22f755164fd.jpg", "caption": "" }, "displayorder": 58, "url": "https://mediarem.metrolist.net/metrolist/listingpics/bigphoto/2022/08/09/e4712063-4c05-41bd-b560-d226b79aca46.jpg", "caption": "" }, "displayorder": 59, "url": "https://mediarem.metrolist.net/metrolist/listingpics/bigphoto/2022/08/09/c718b7c4-839b-4cea-b439-b4ea123b99eb.jpg", "caption": "" } ], "agent": { "name": "Janae Morris", "phone": "530-237-7157", "email": "Janae@yubasutteragent.com" }, "broker": { "name": "NextHome Campbell Realty", "phone": "", "email": "" } }; ]]>
3106 Clearview Drive
YUBA CITY, CA 95993 9645

Click here for map
Residential Home
$439,000
1,772 Sq Feet
3 Bedrooms
2 Bathrooms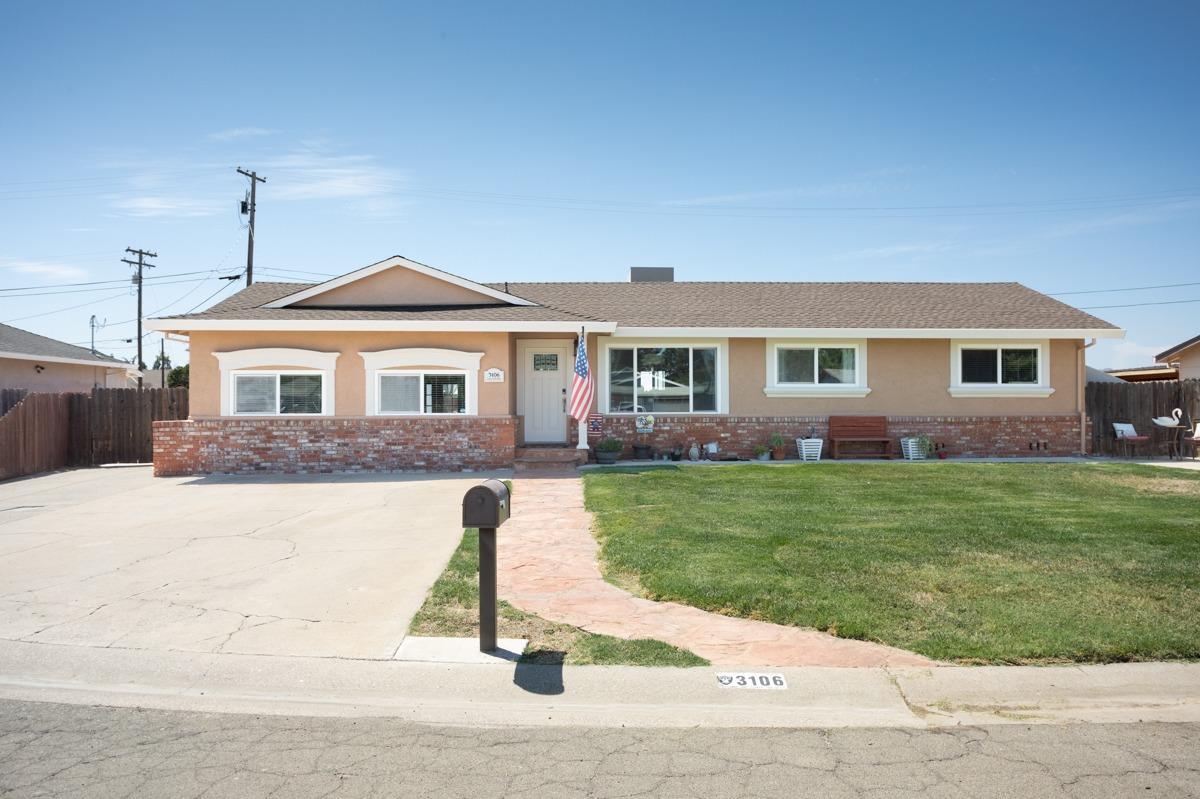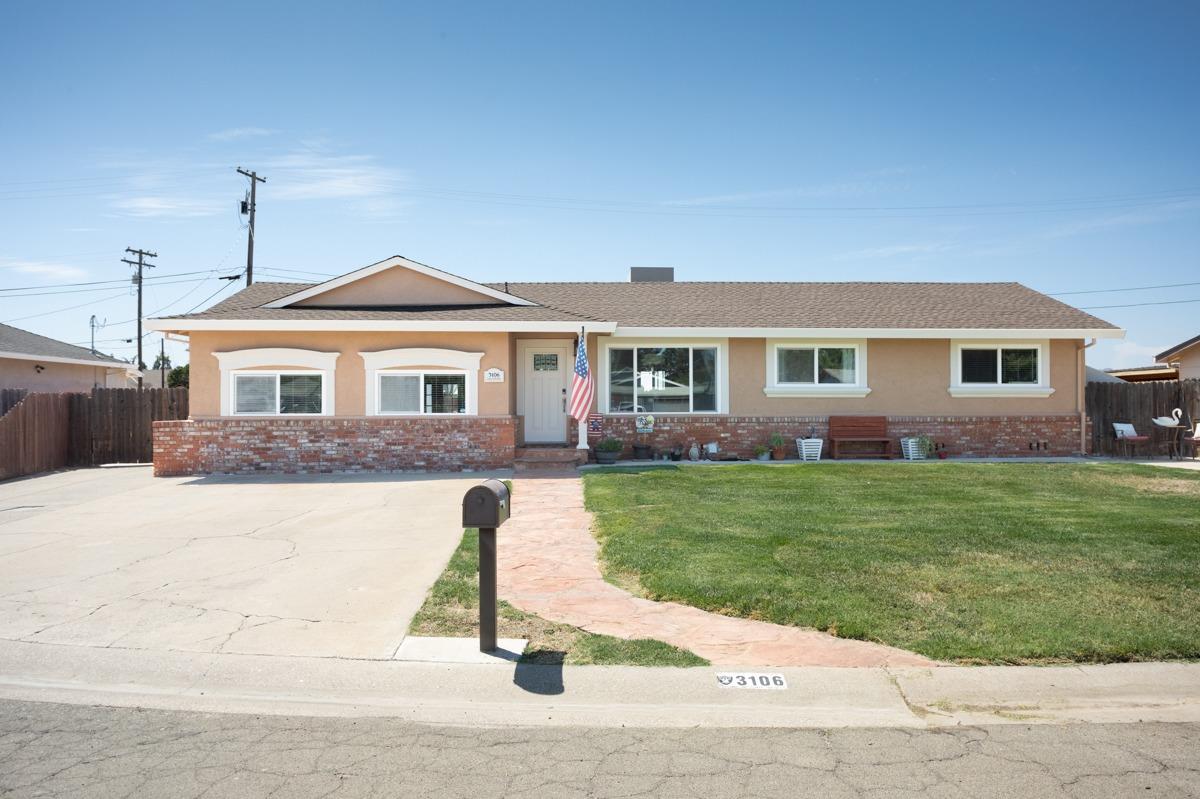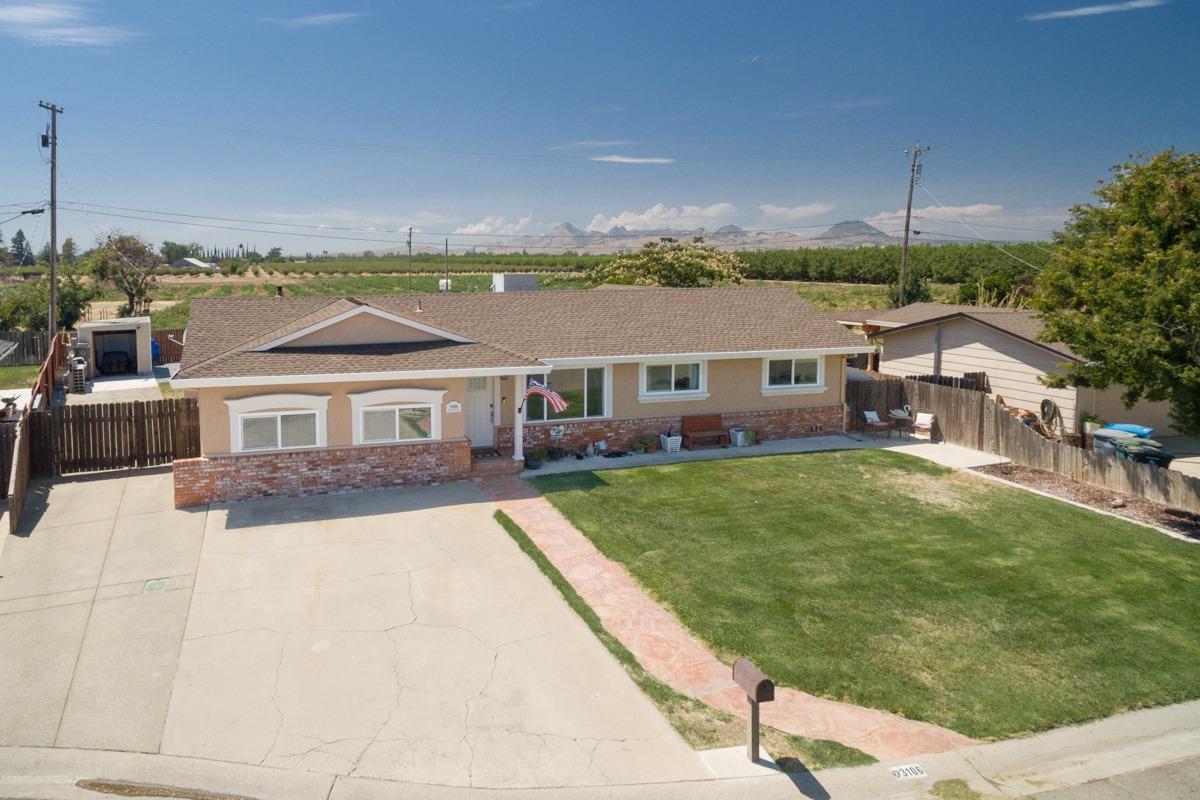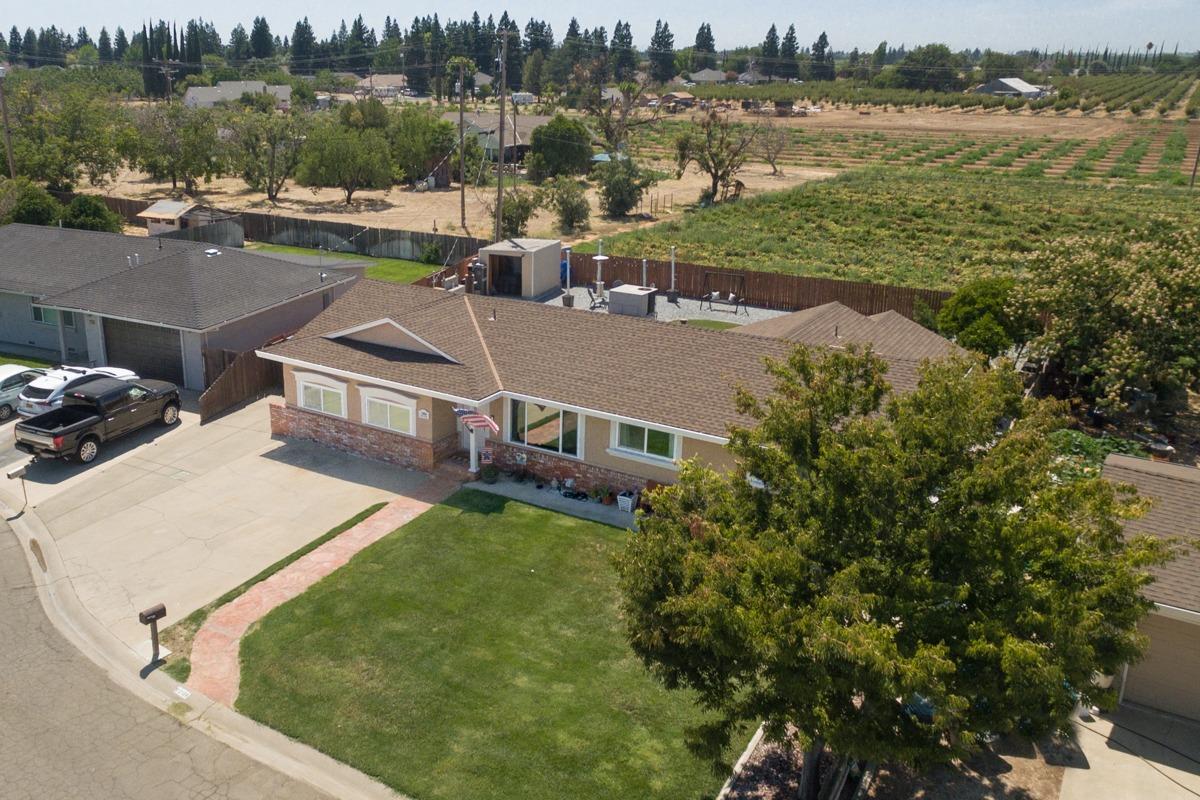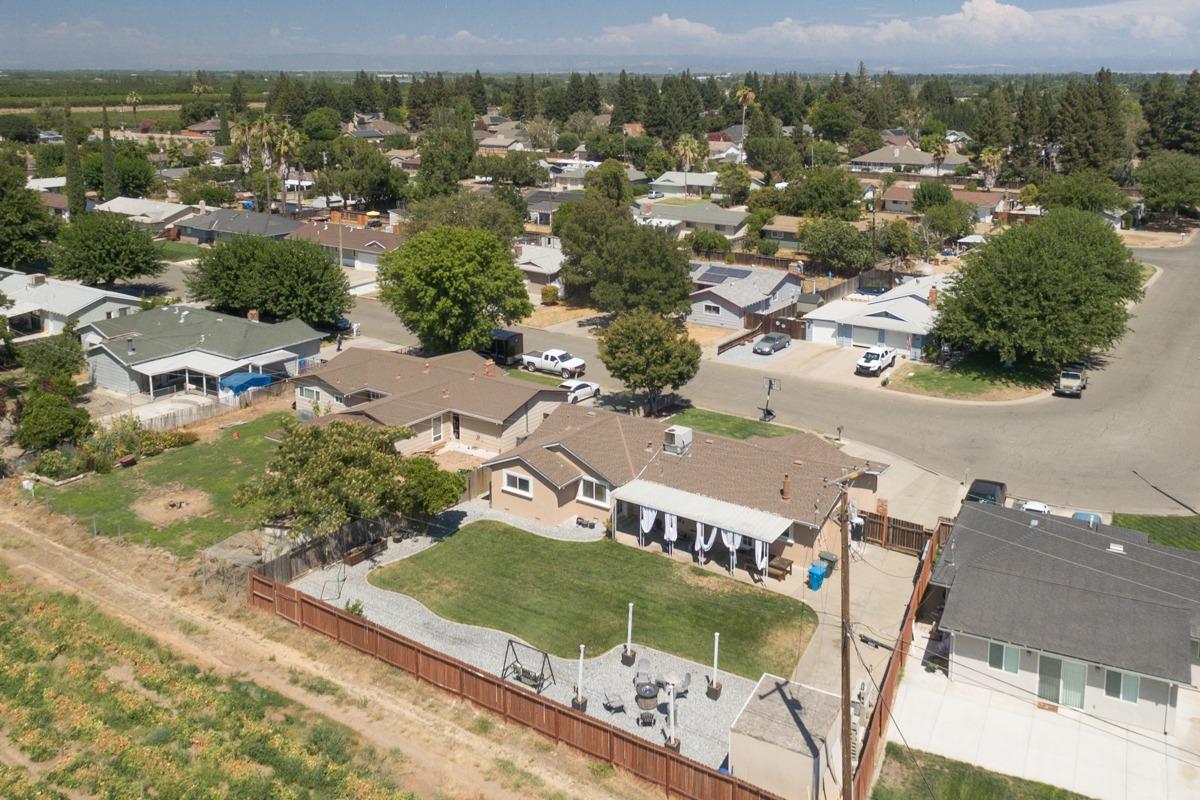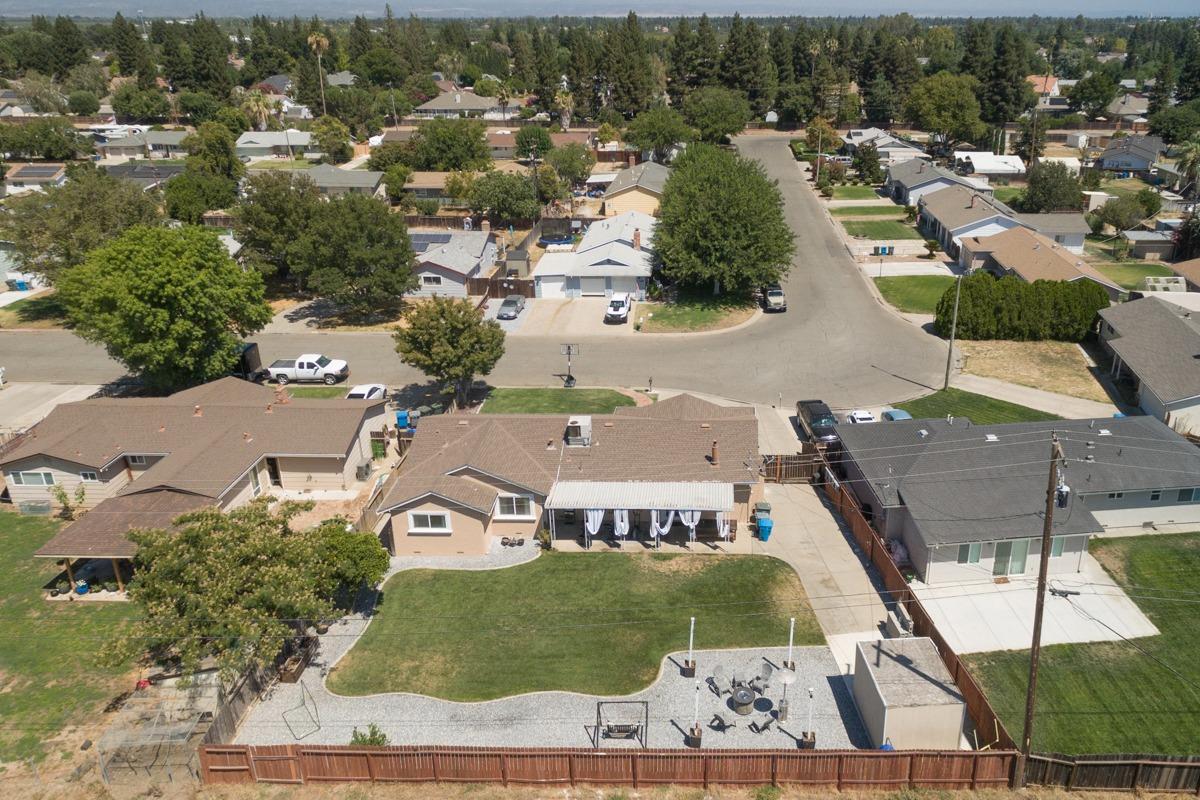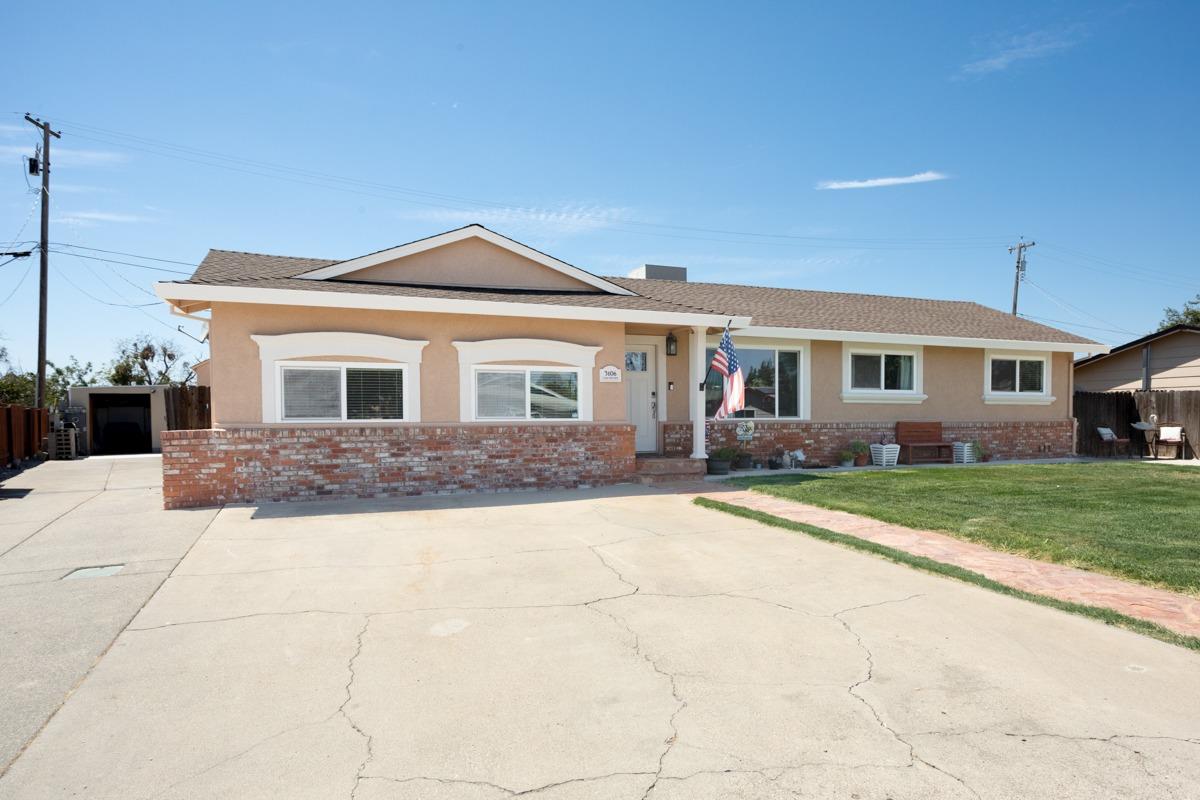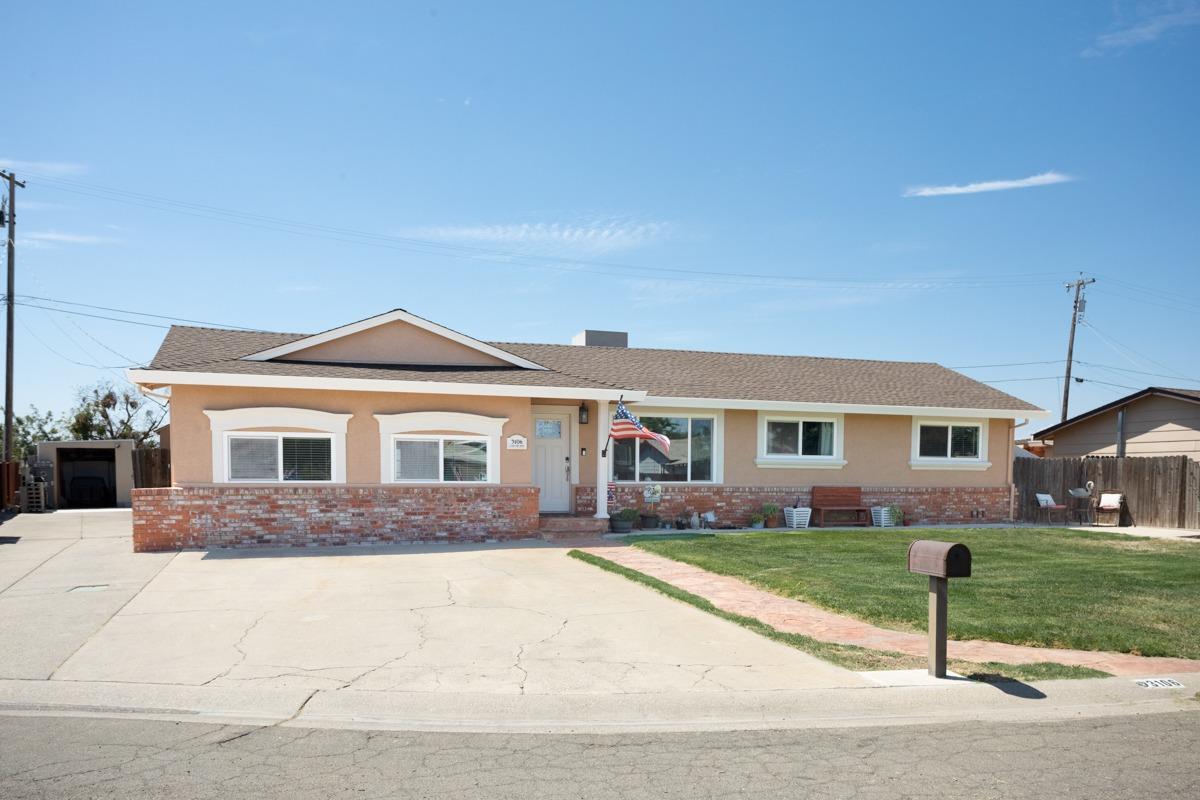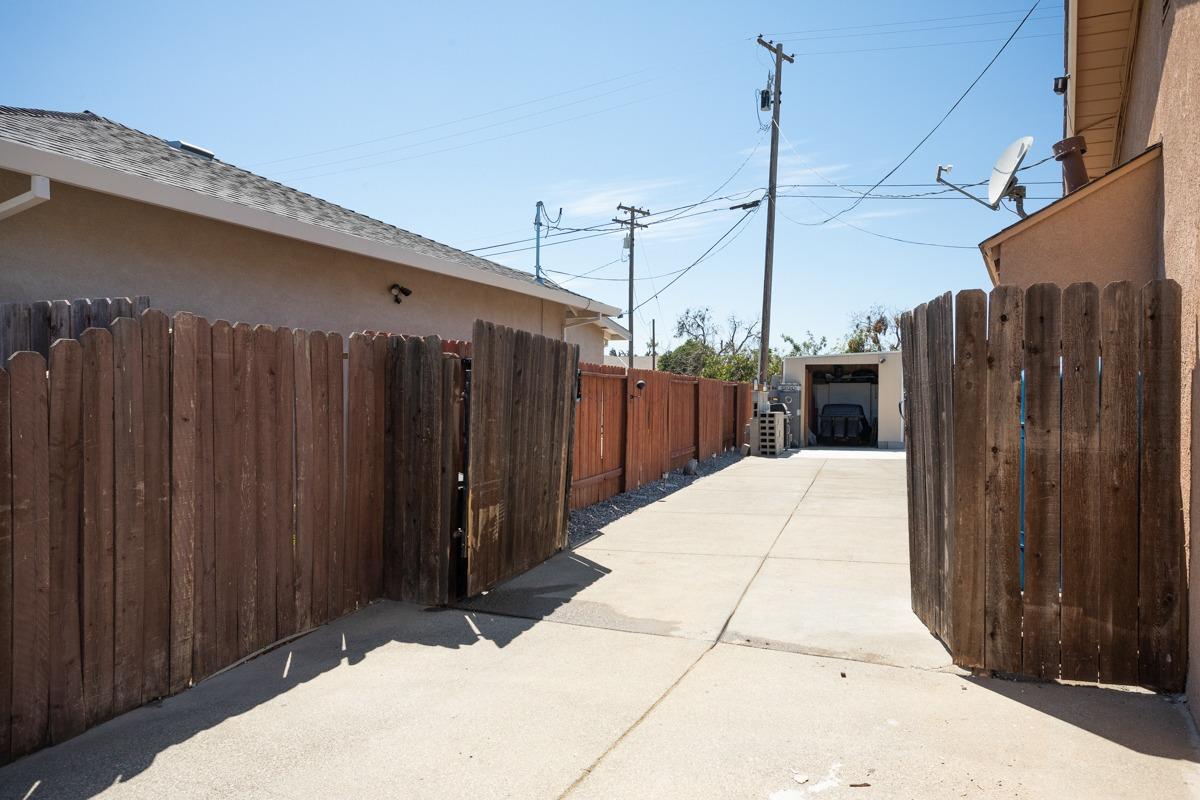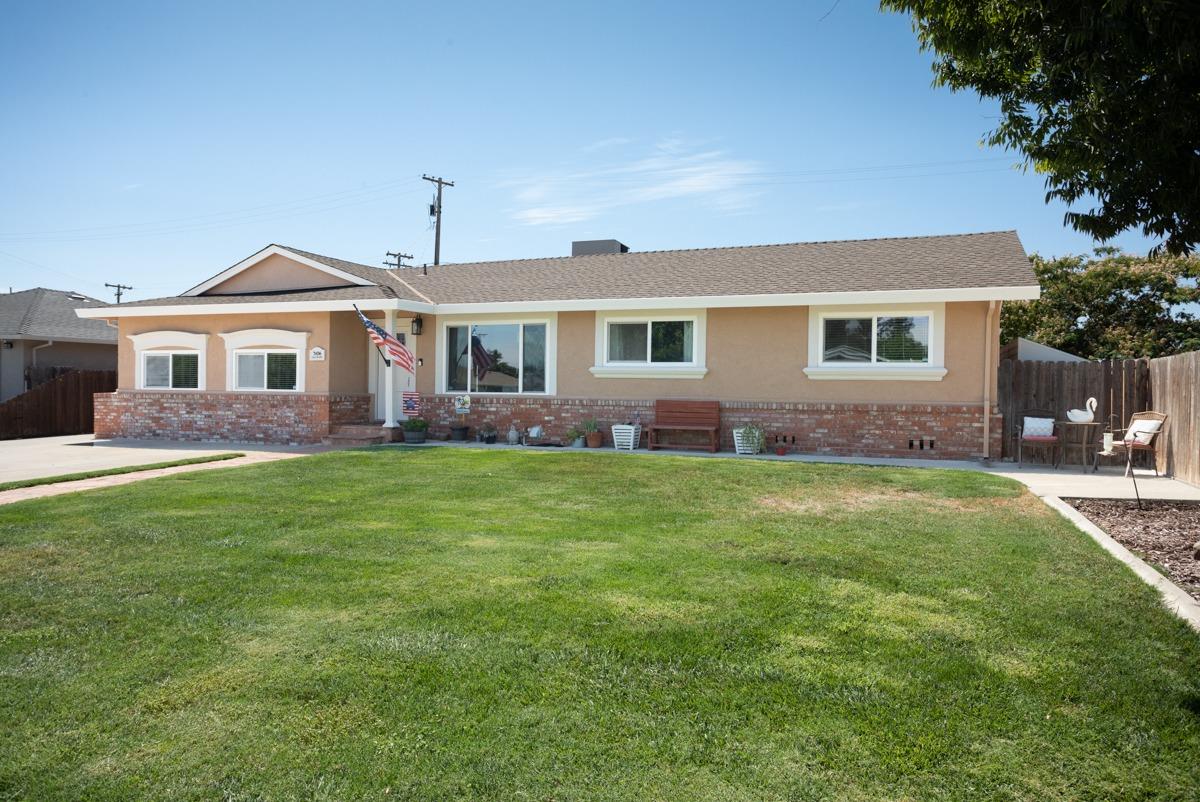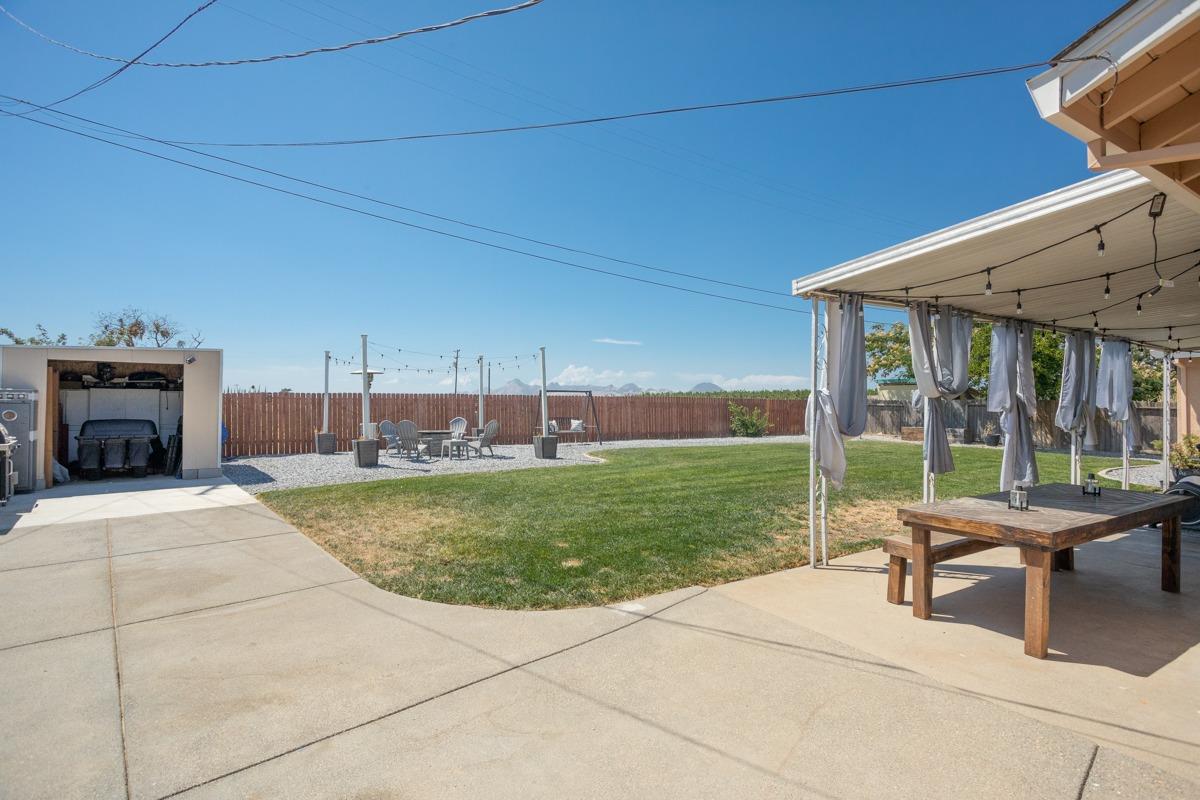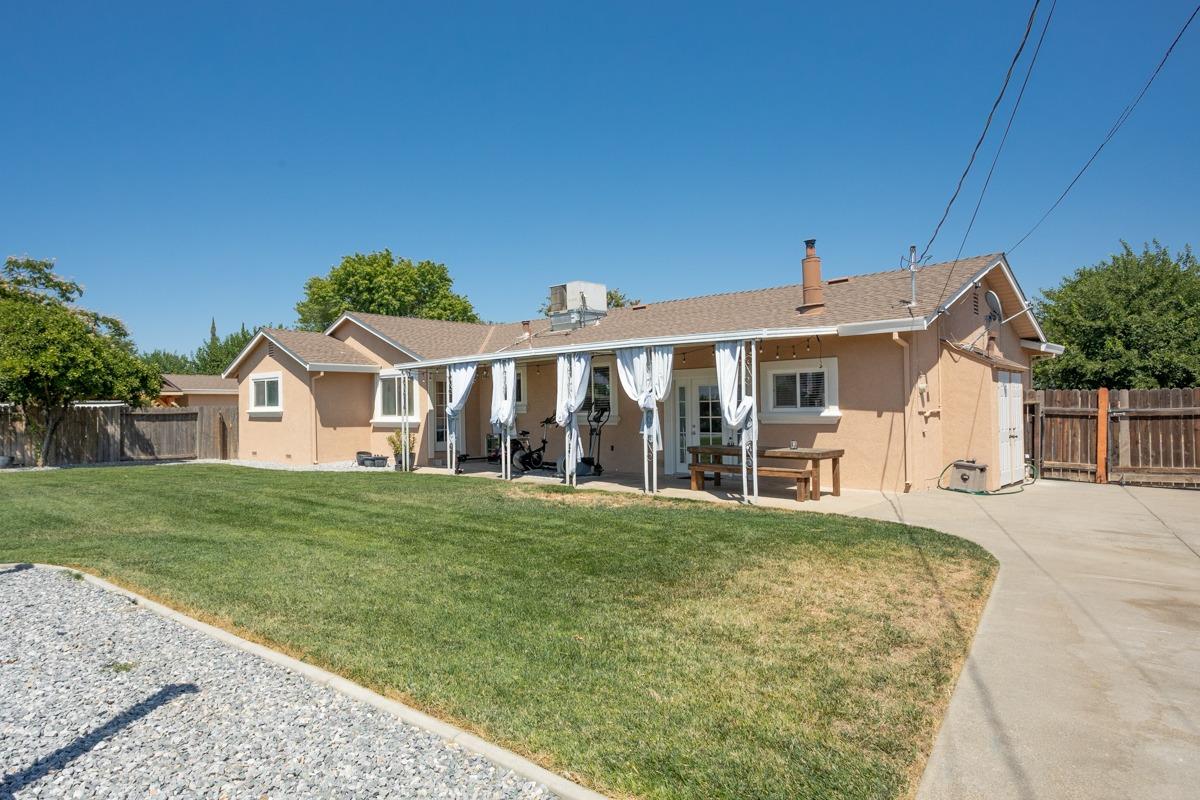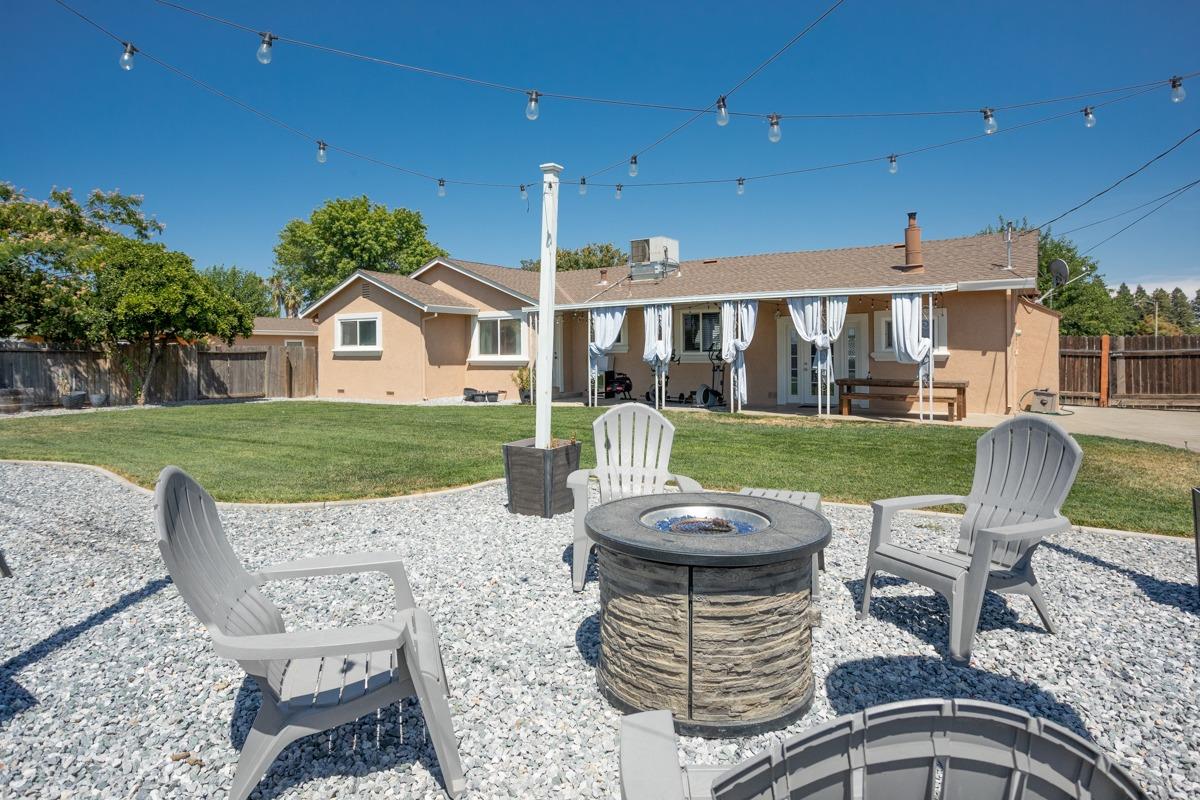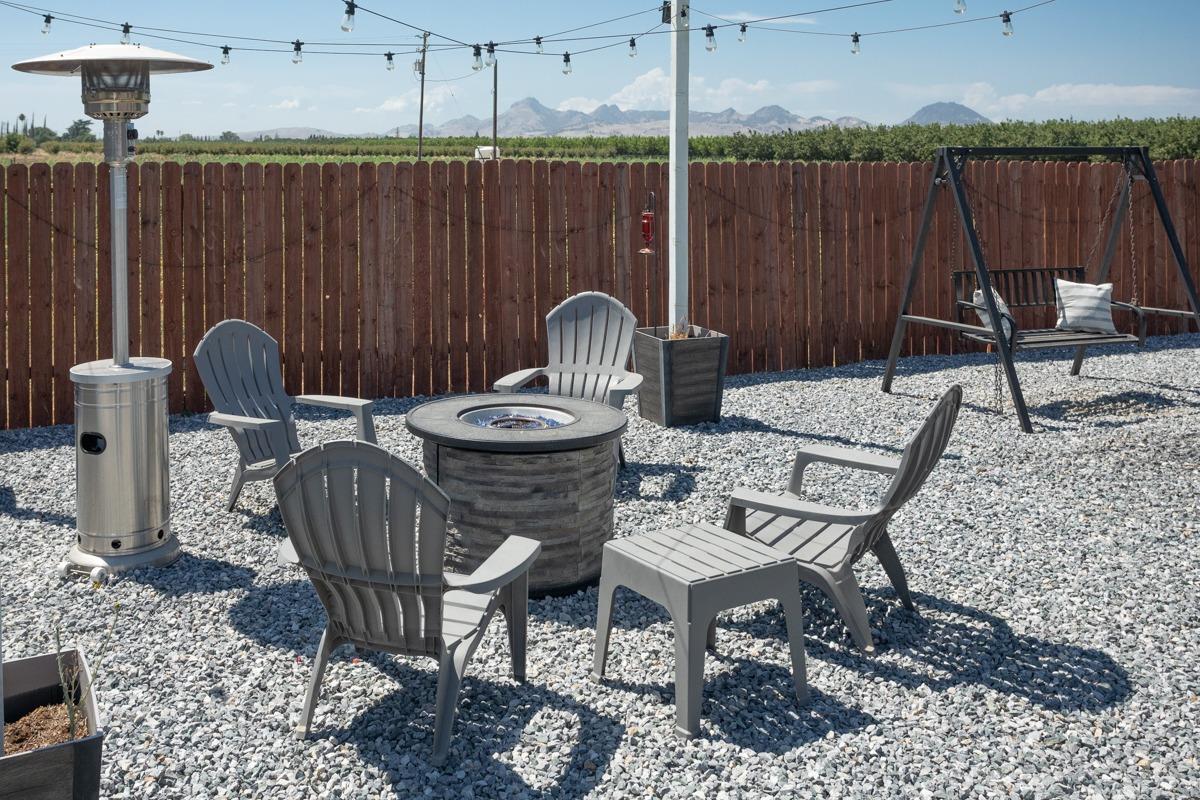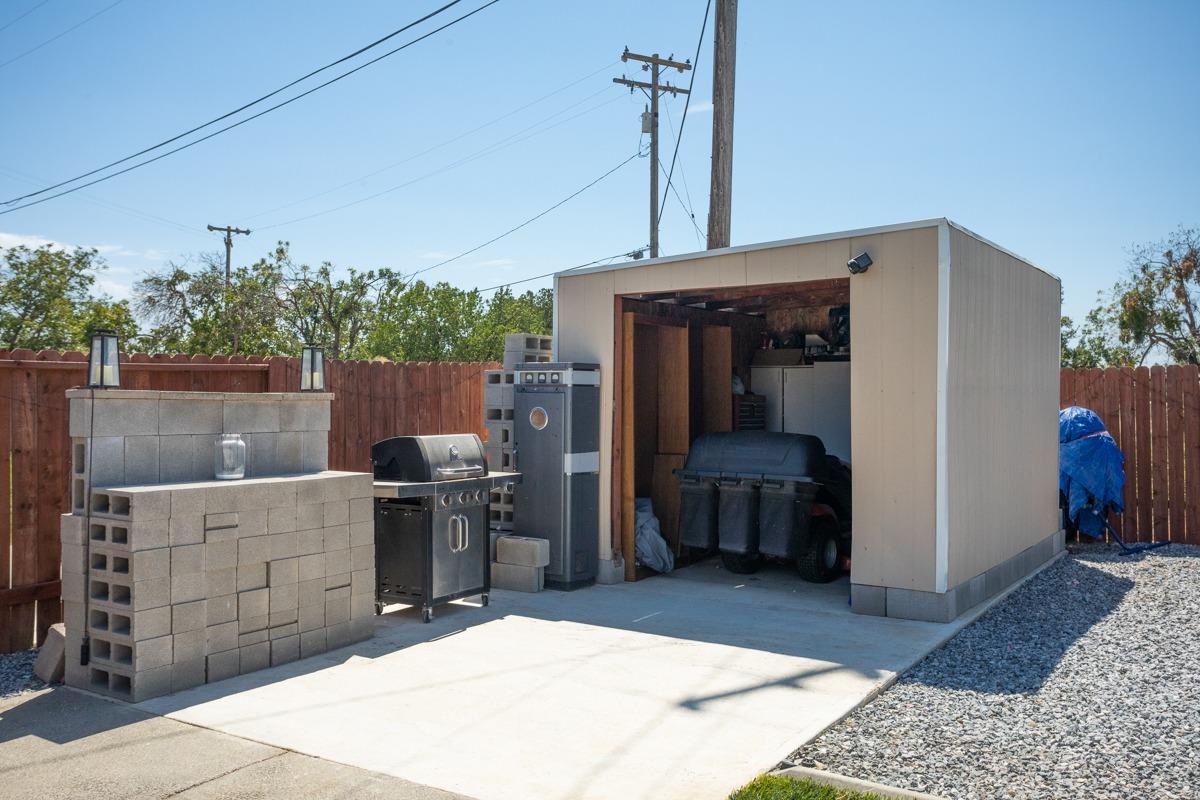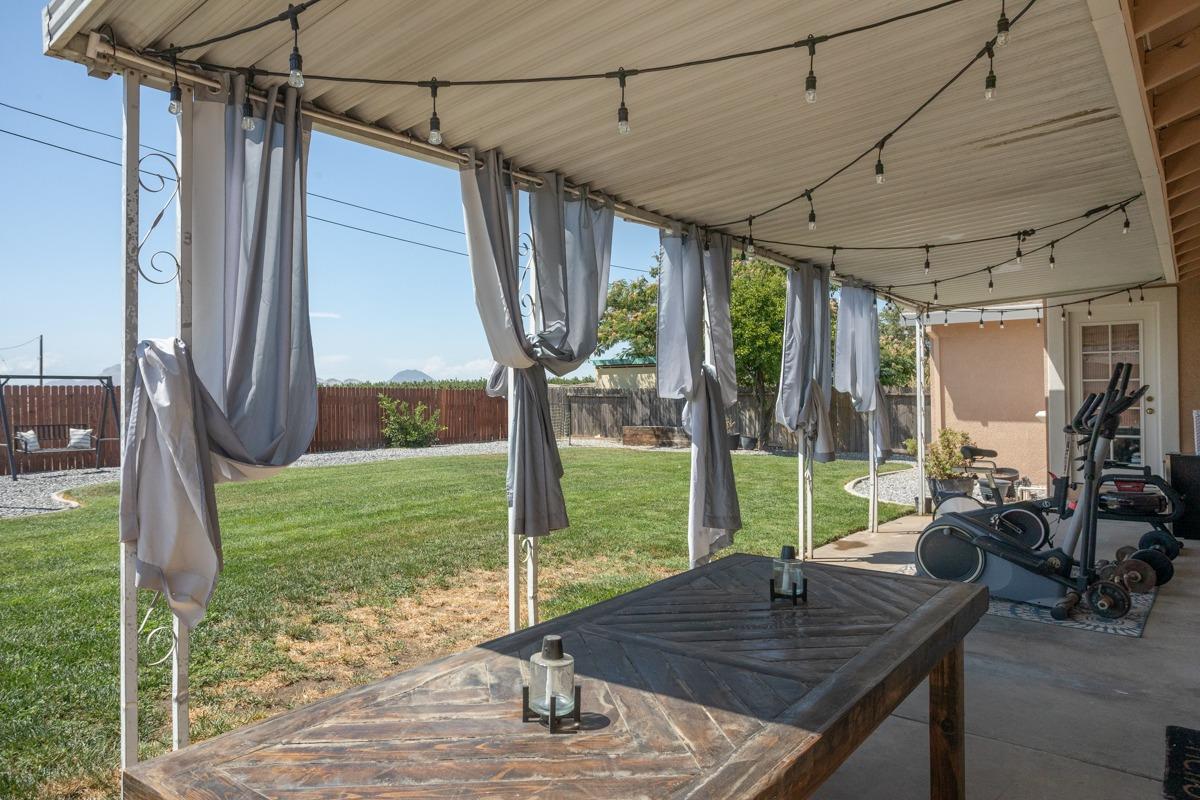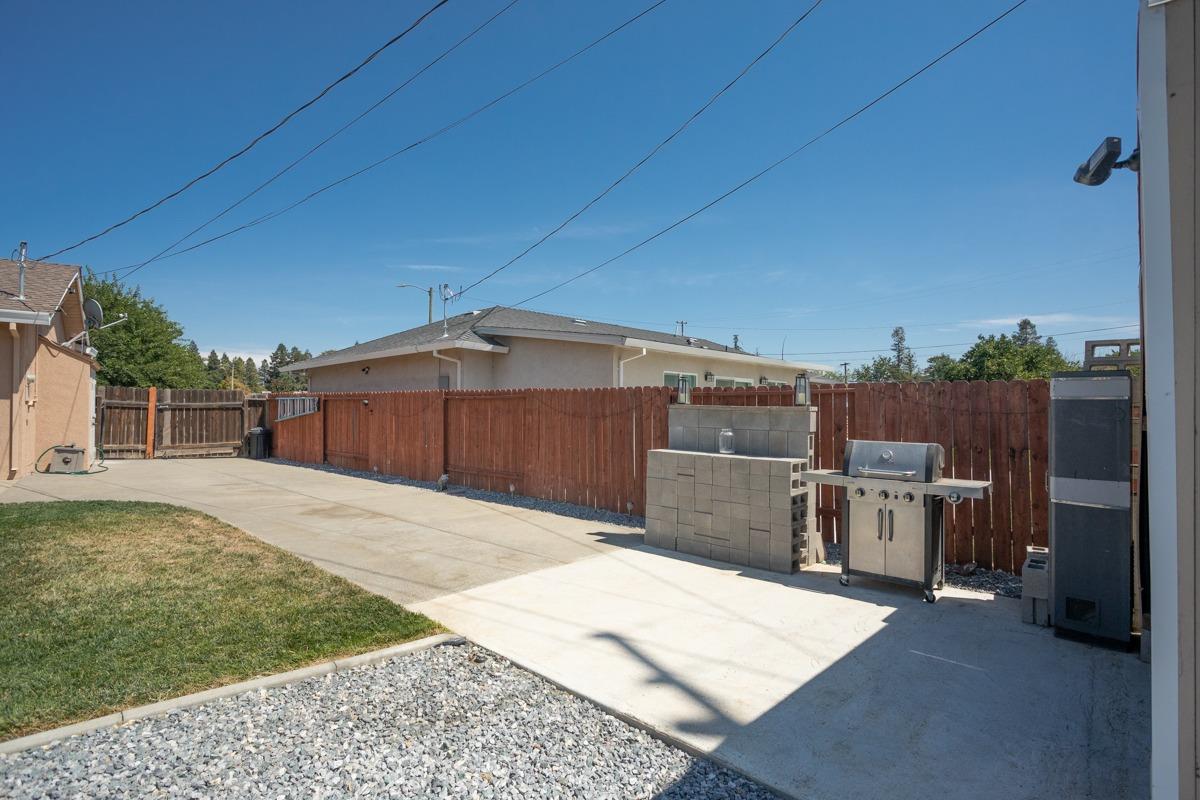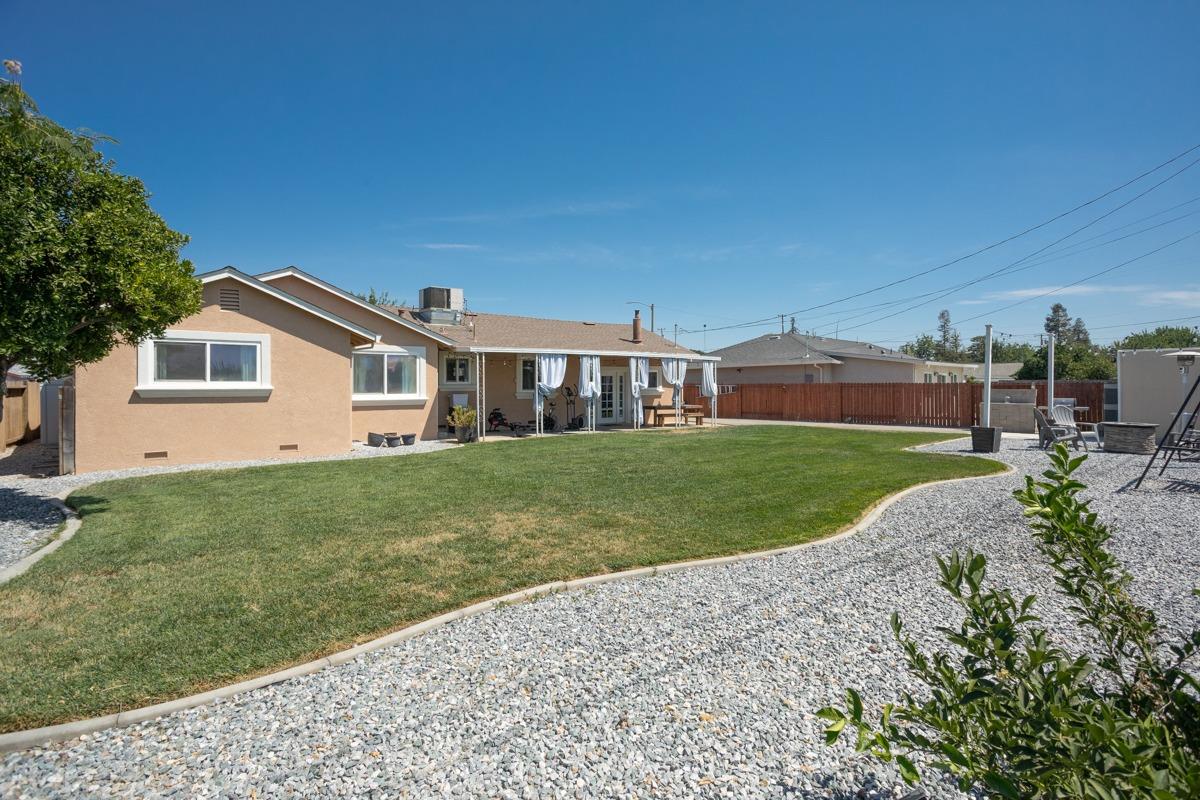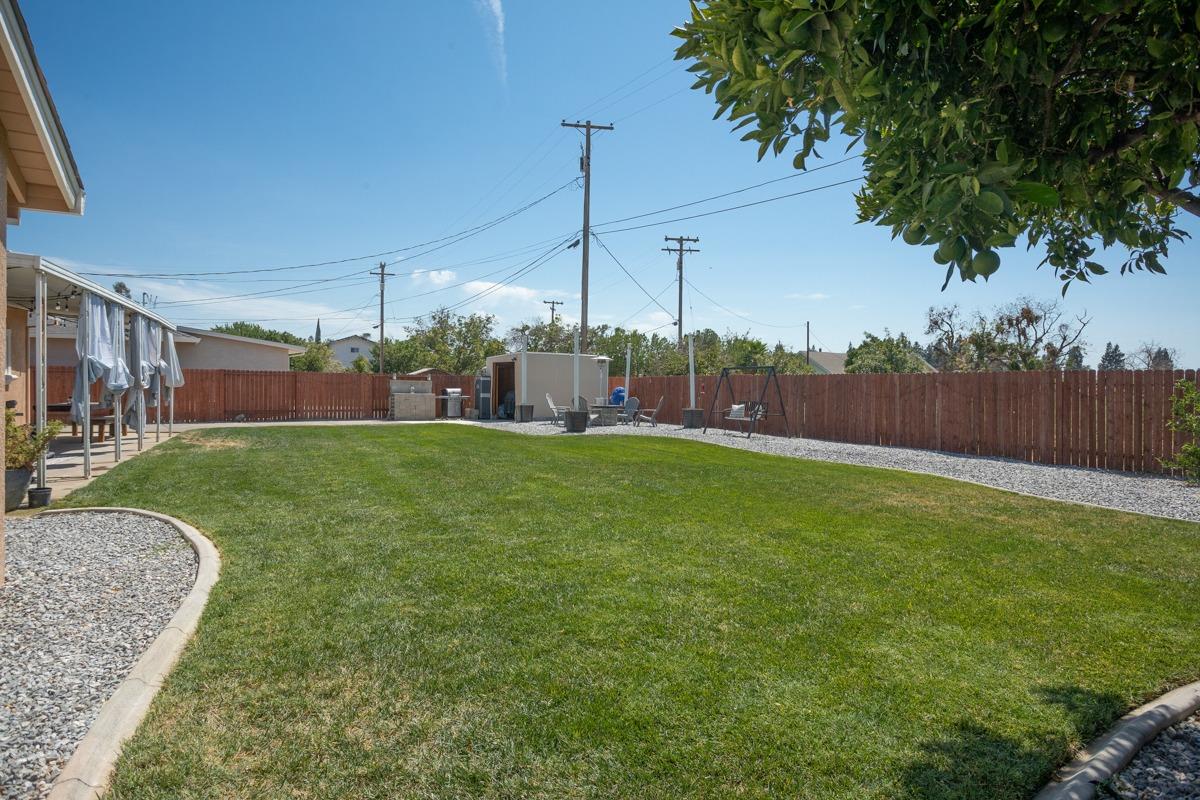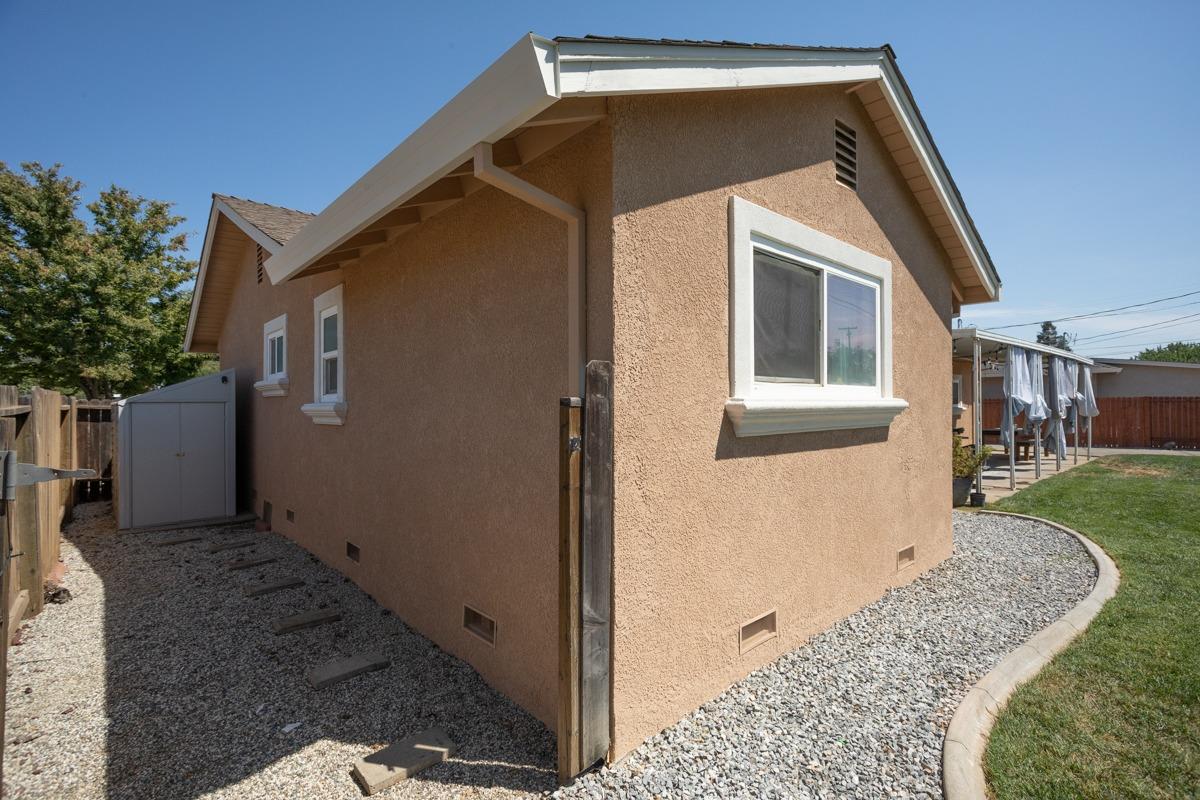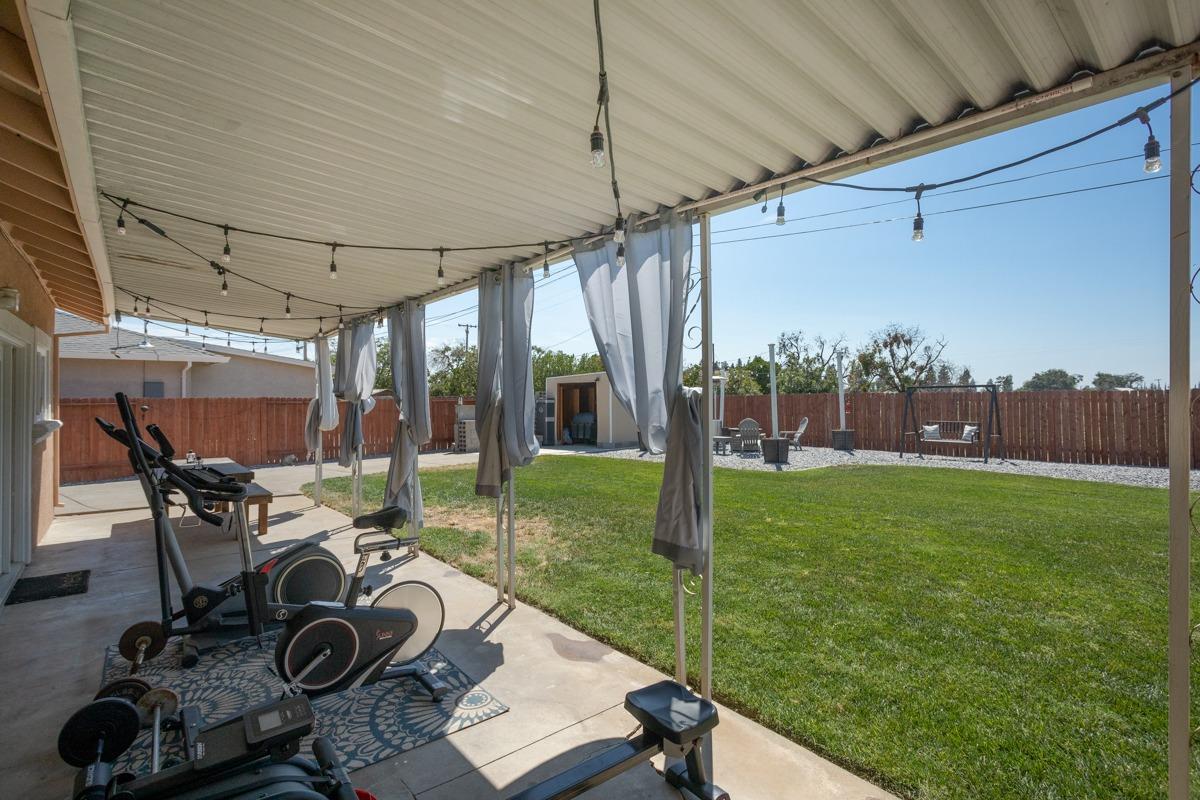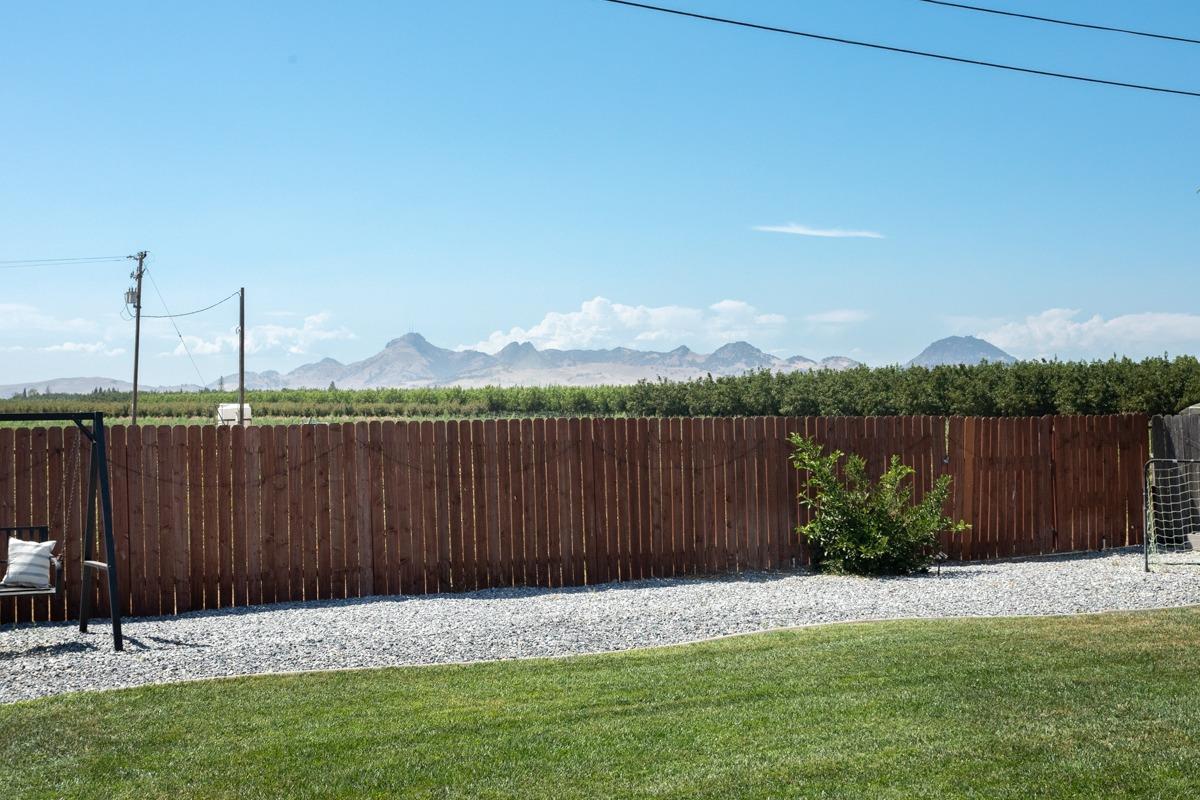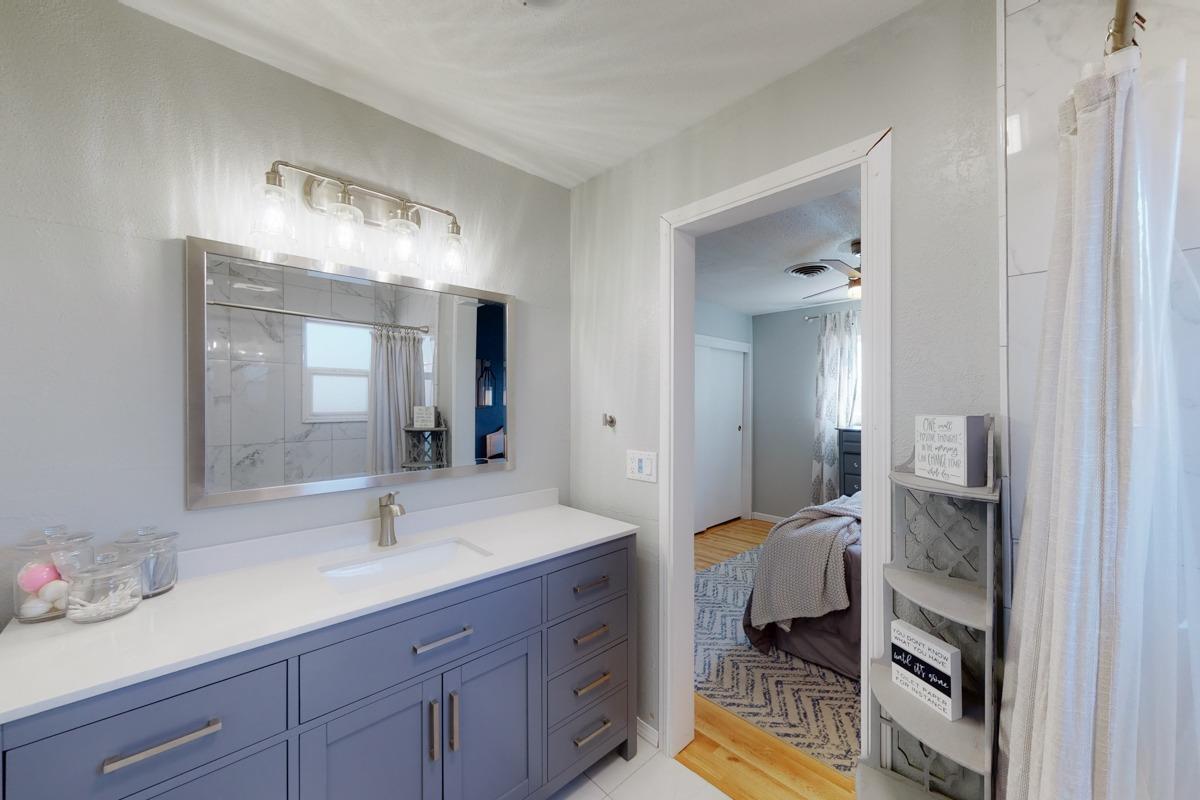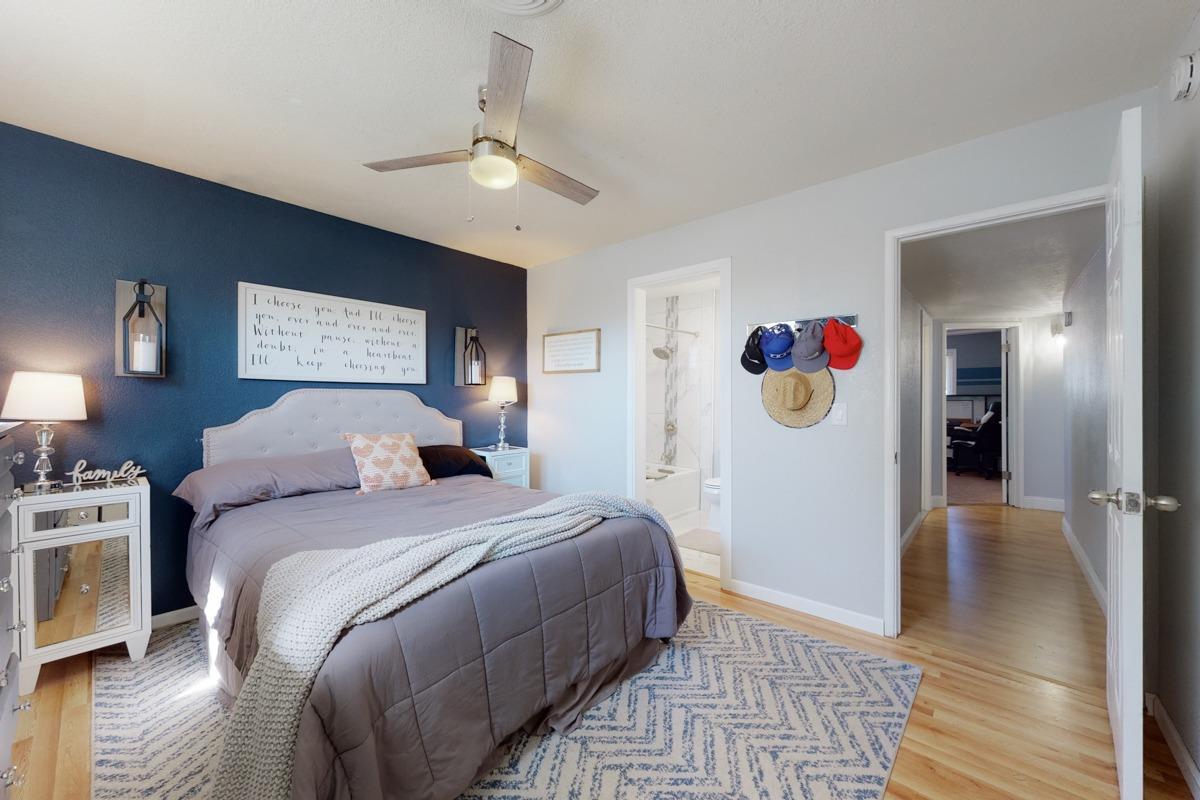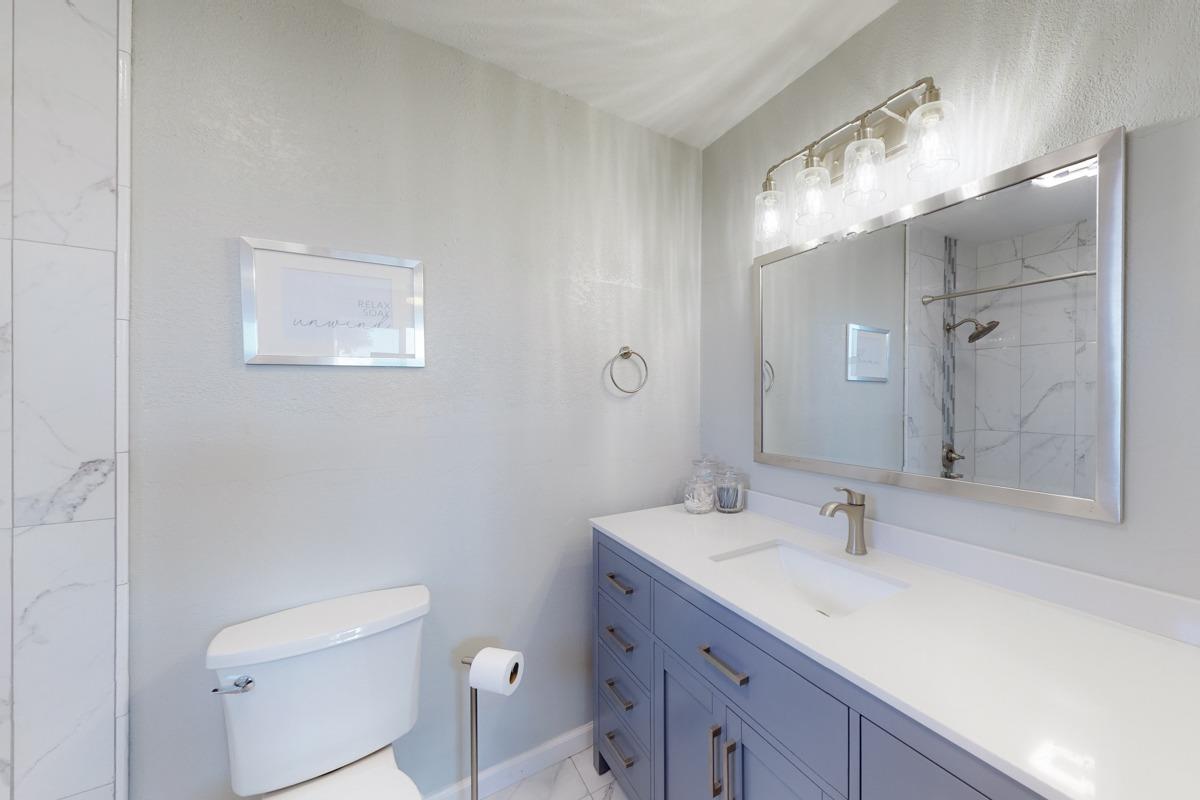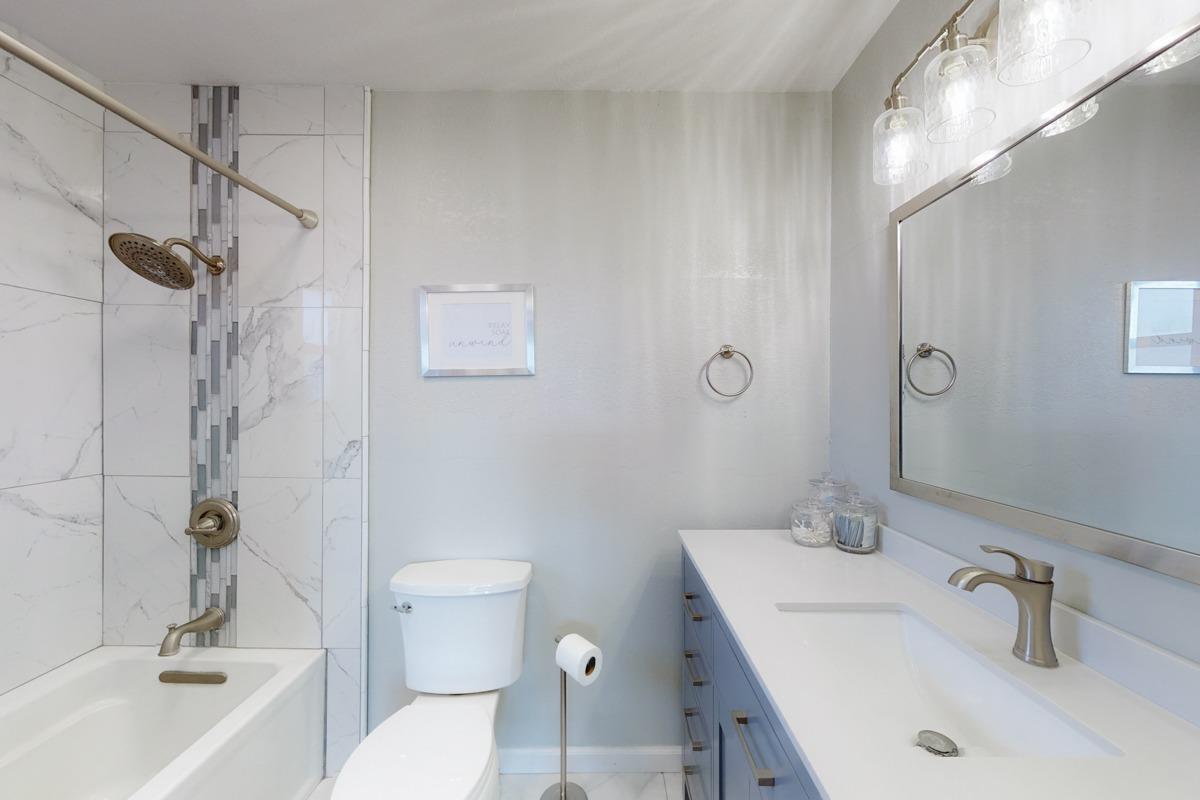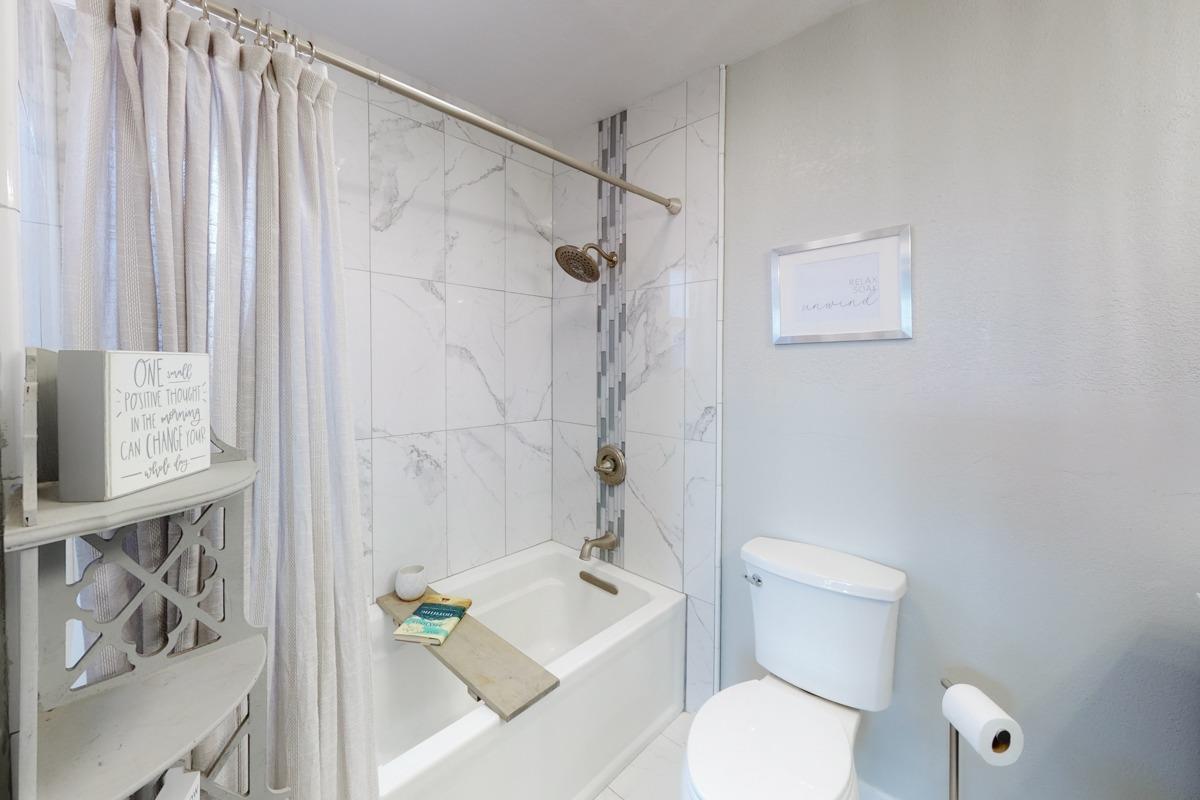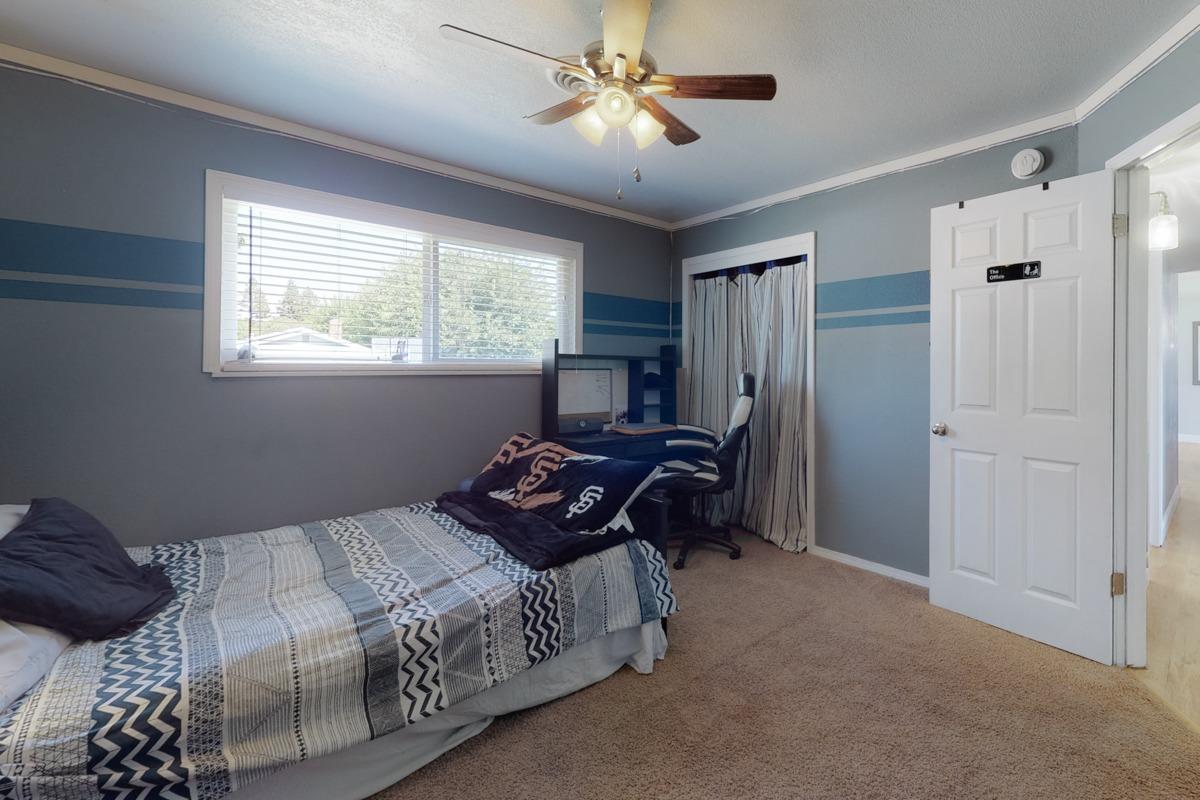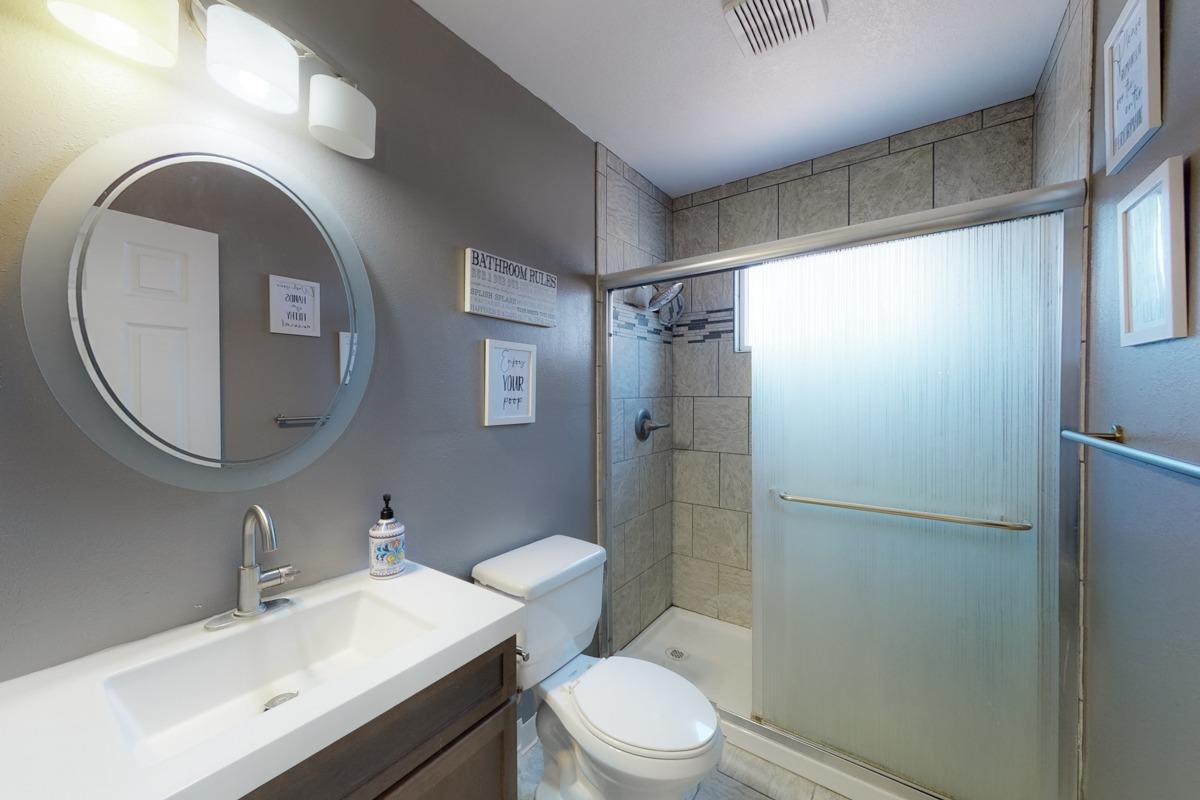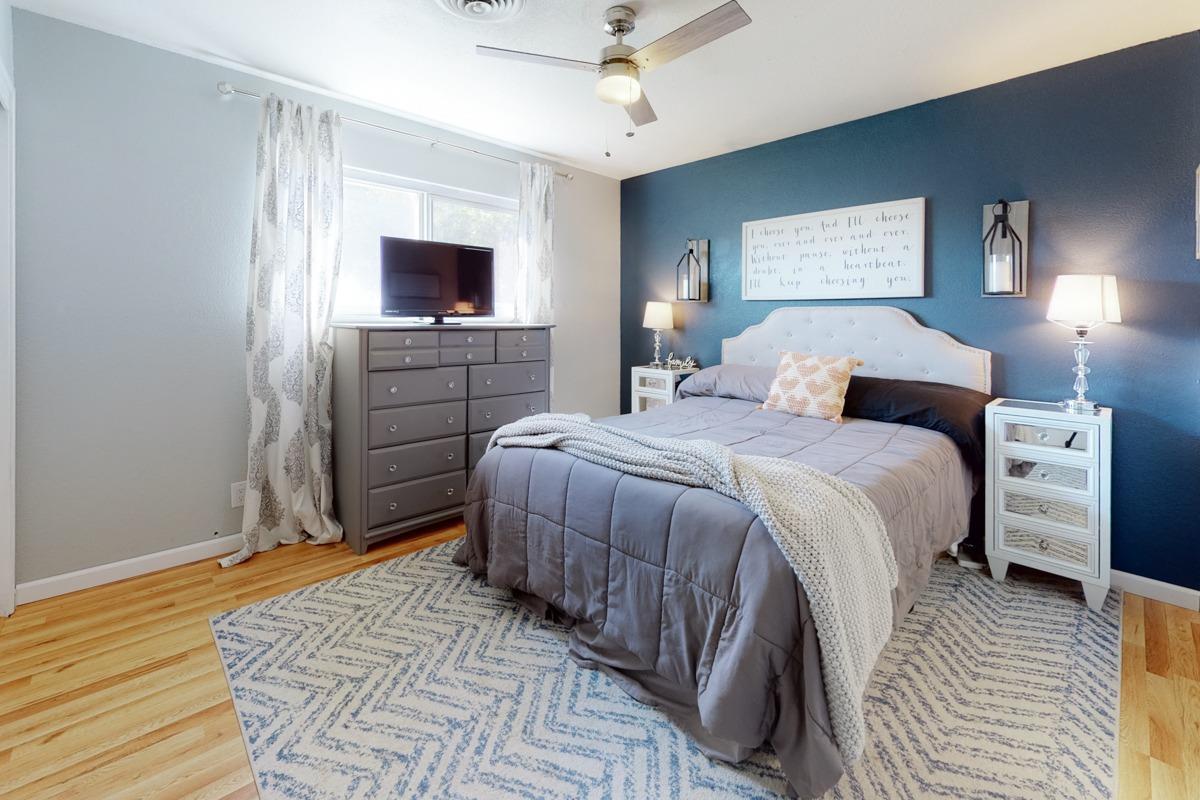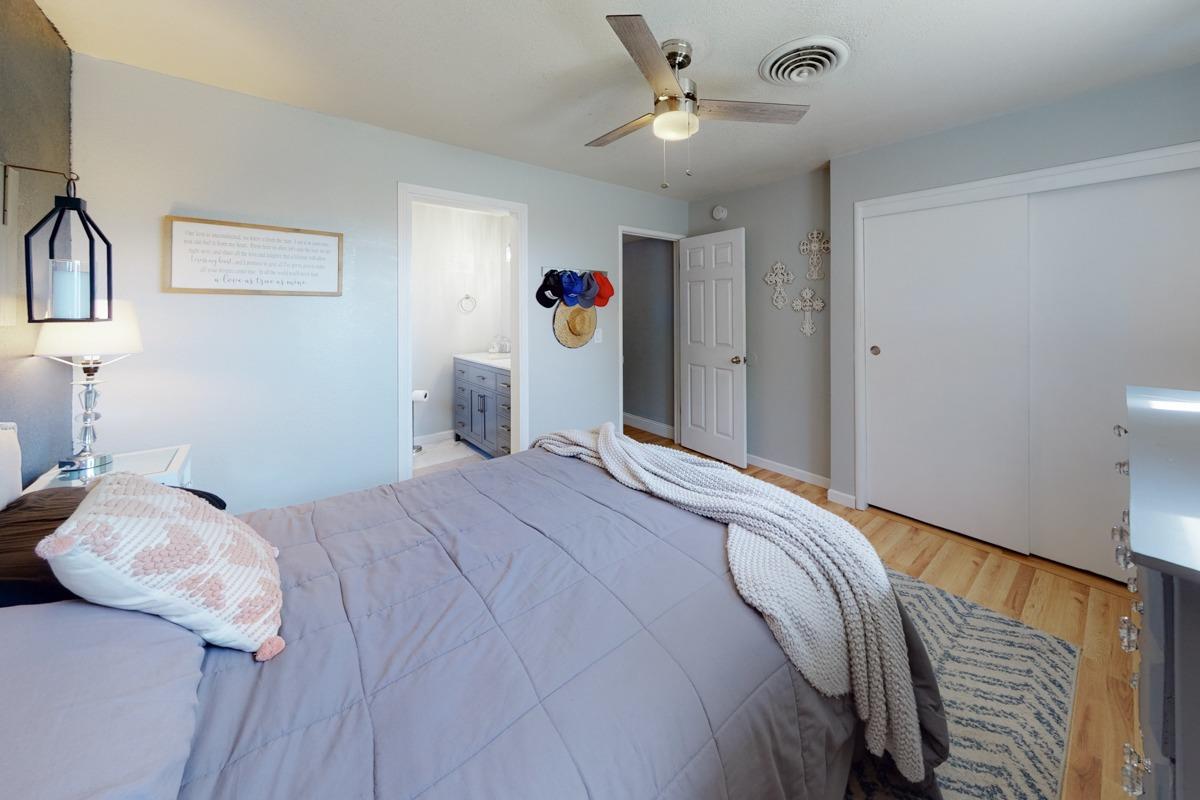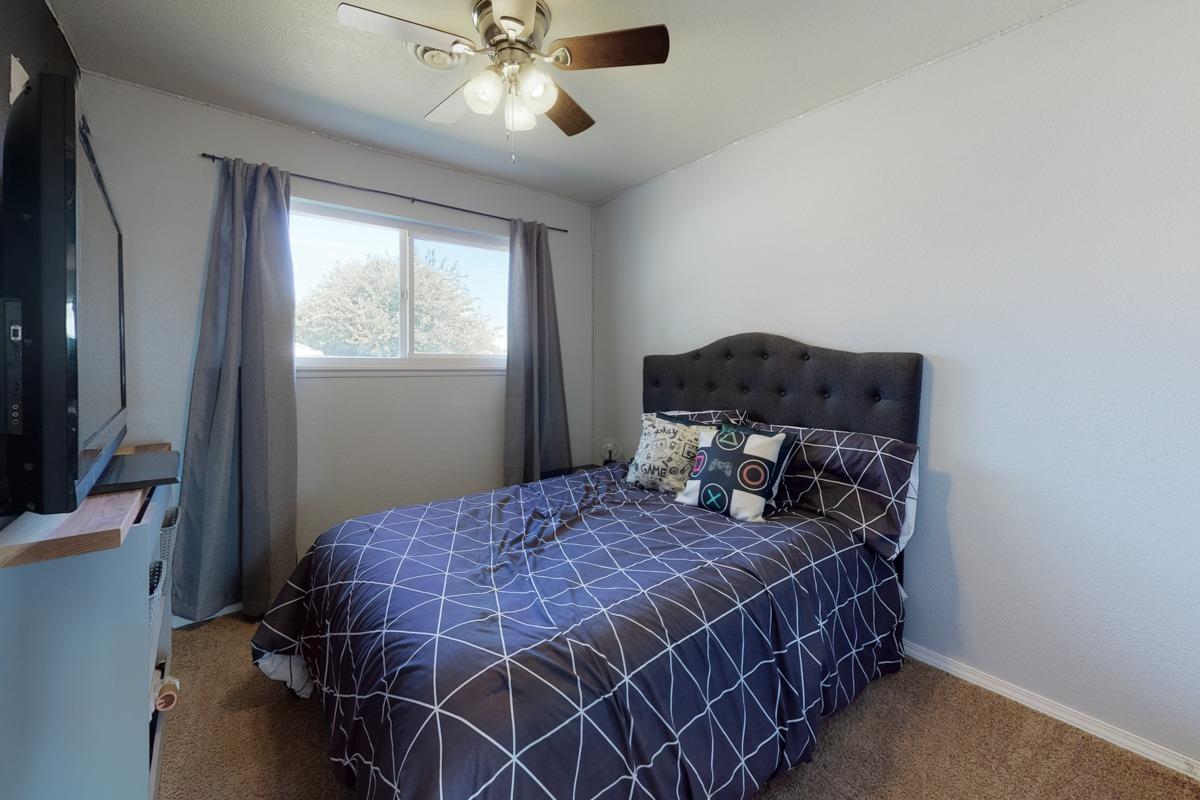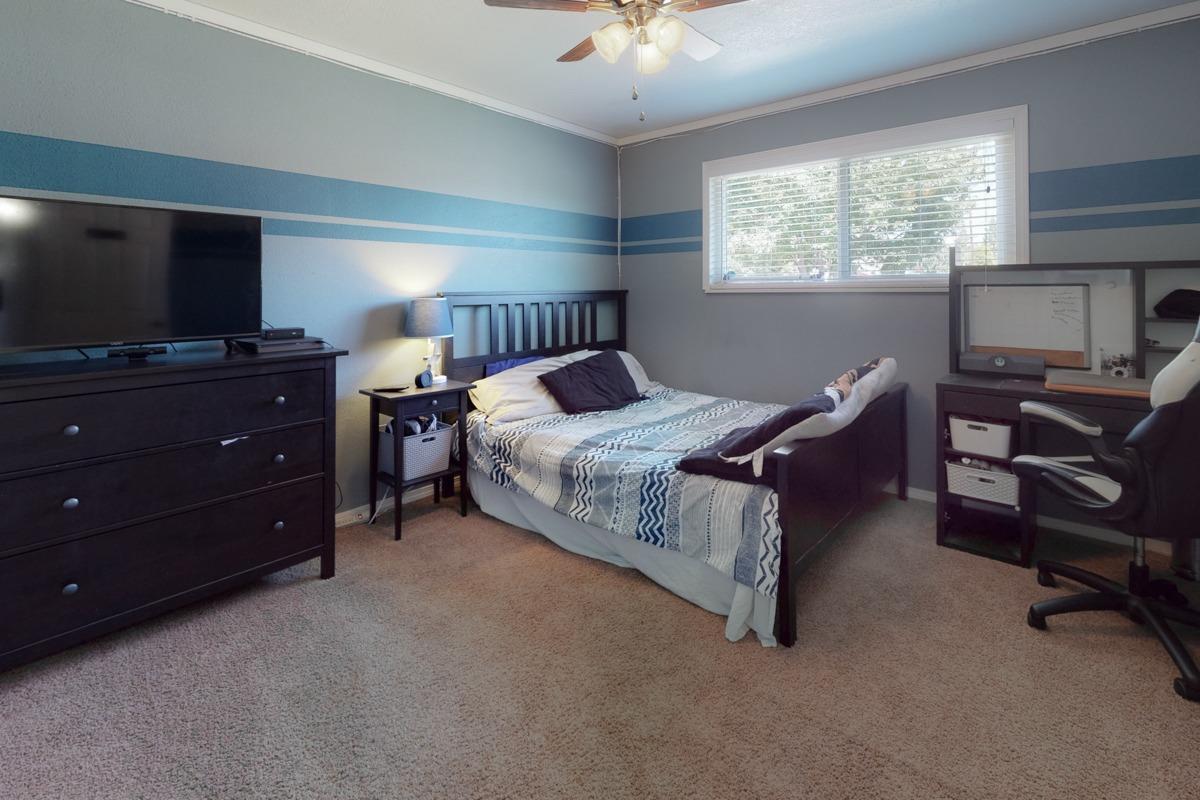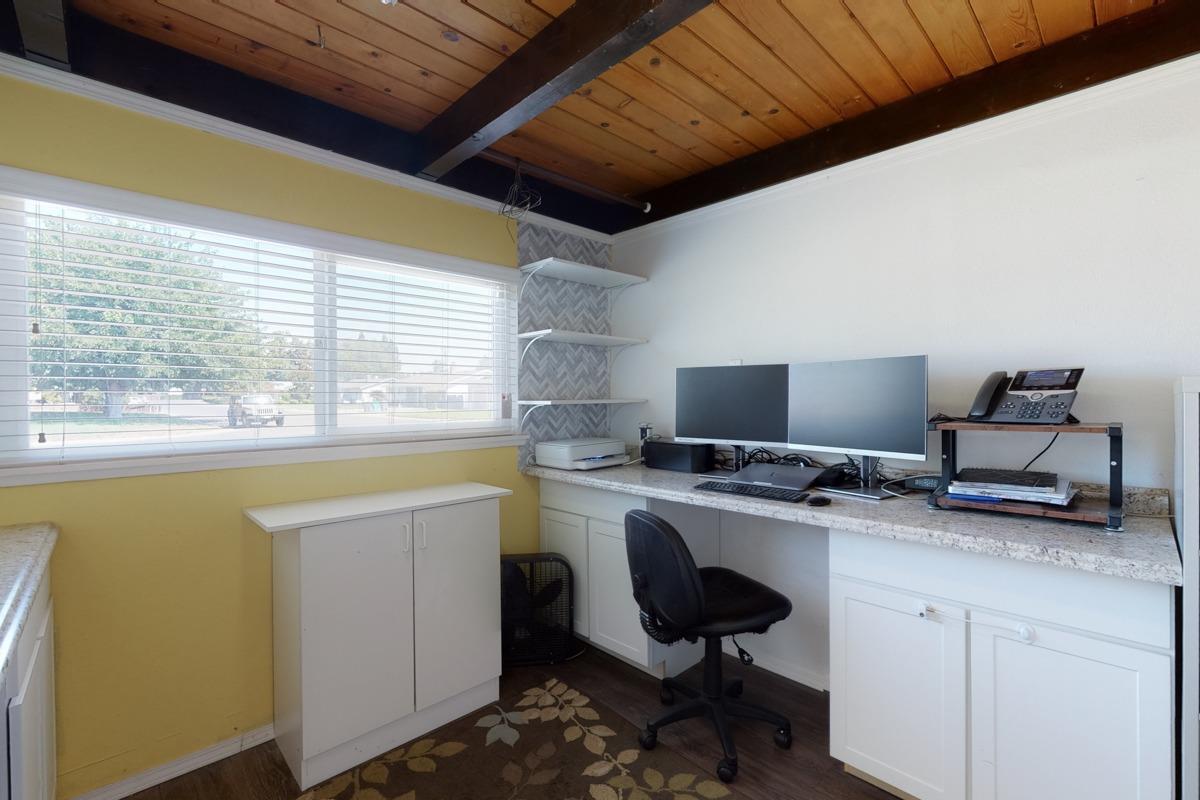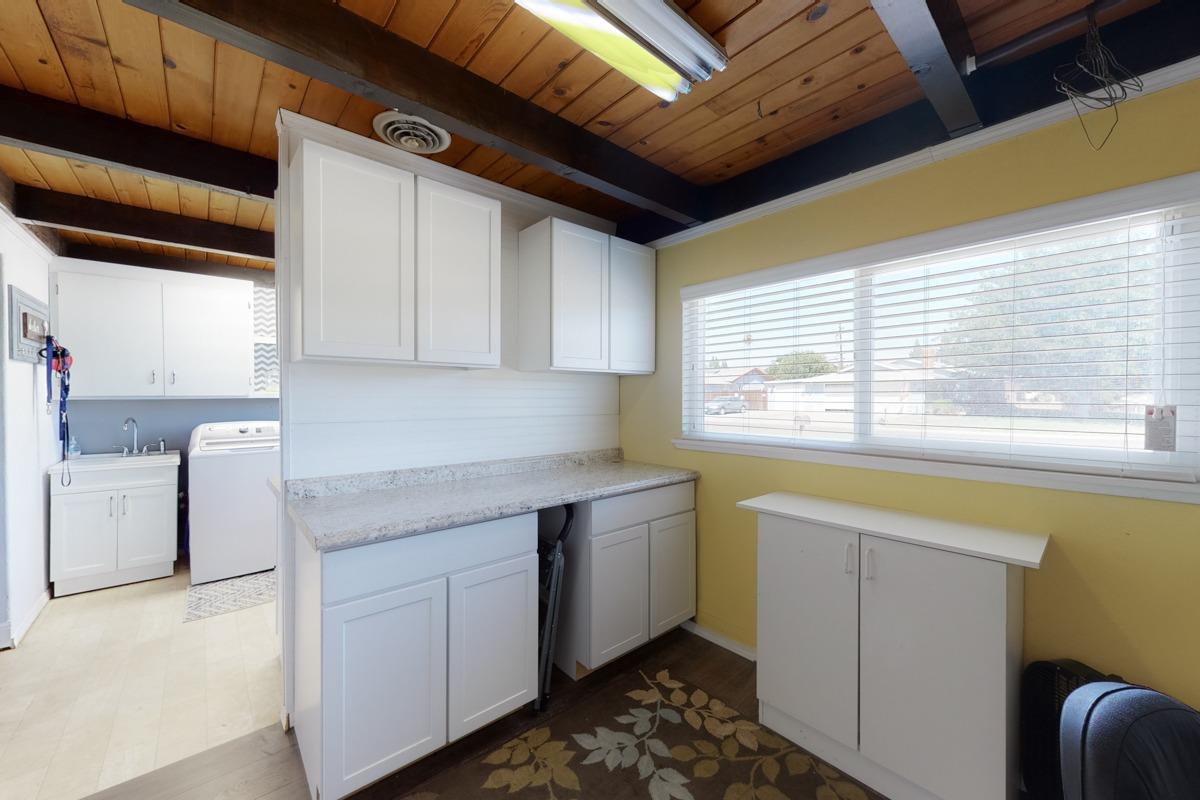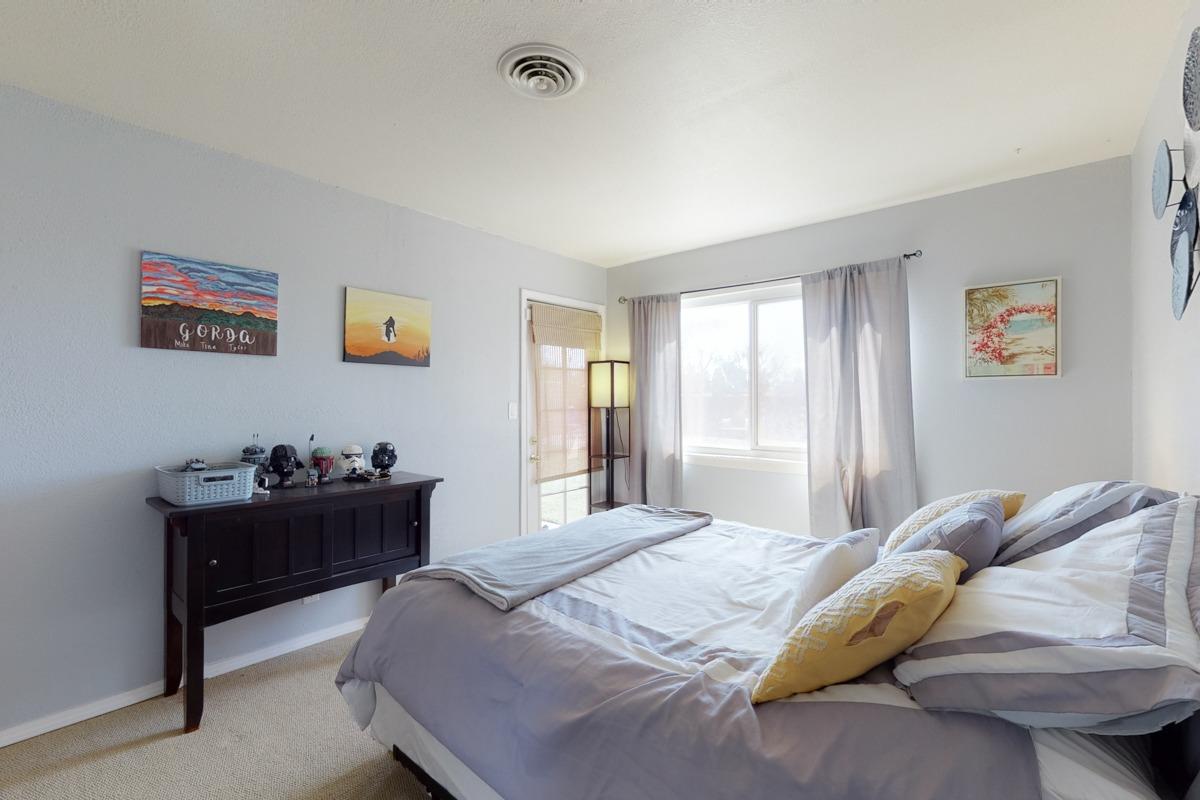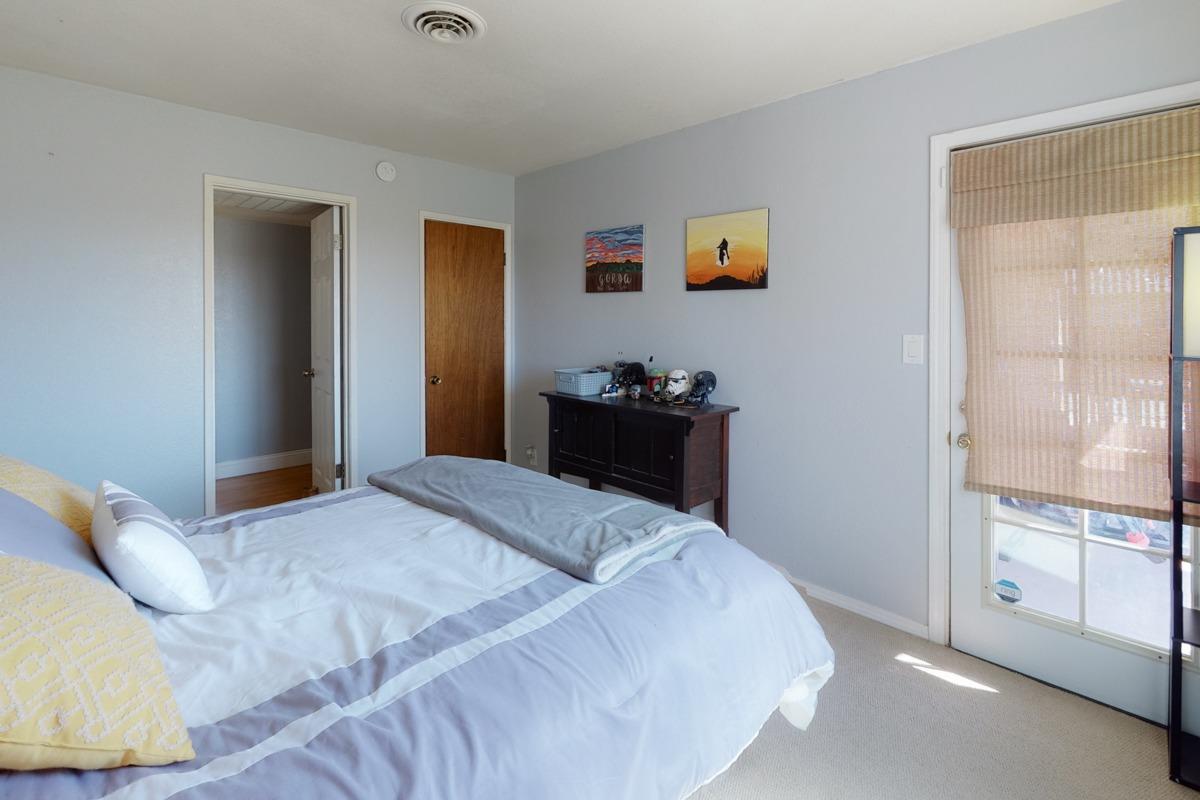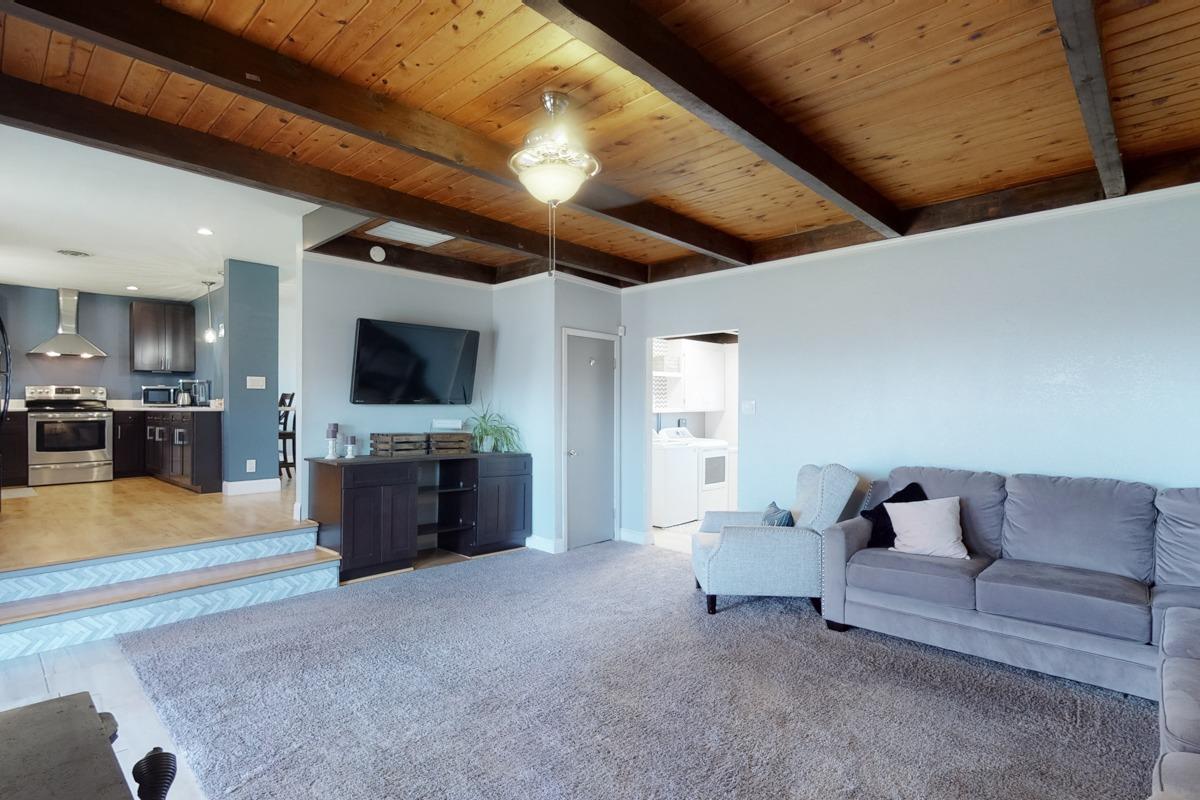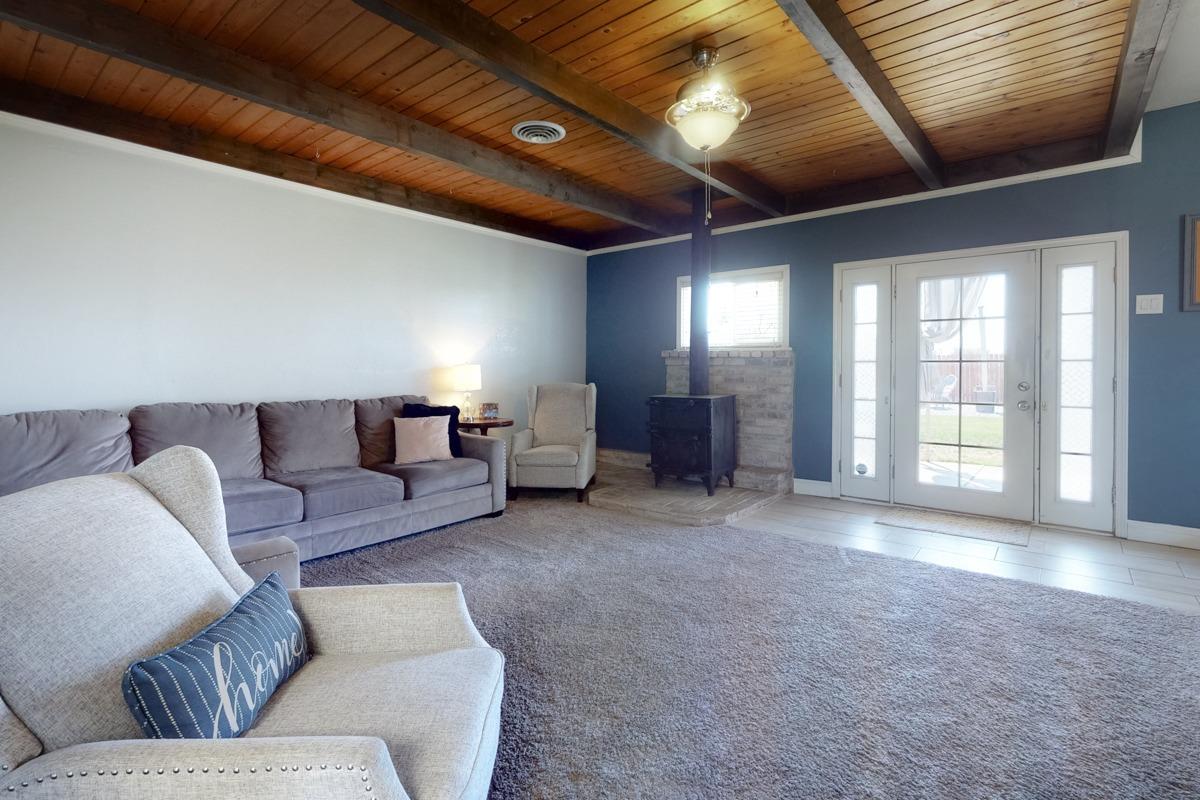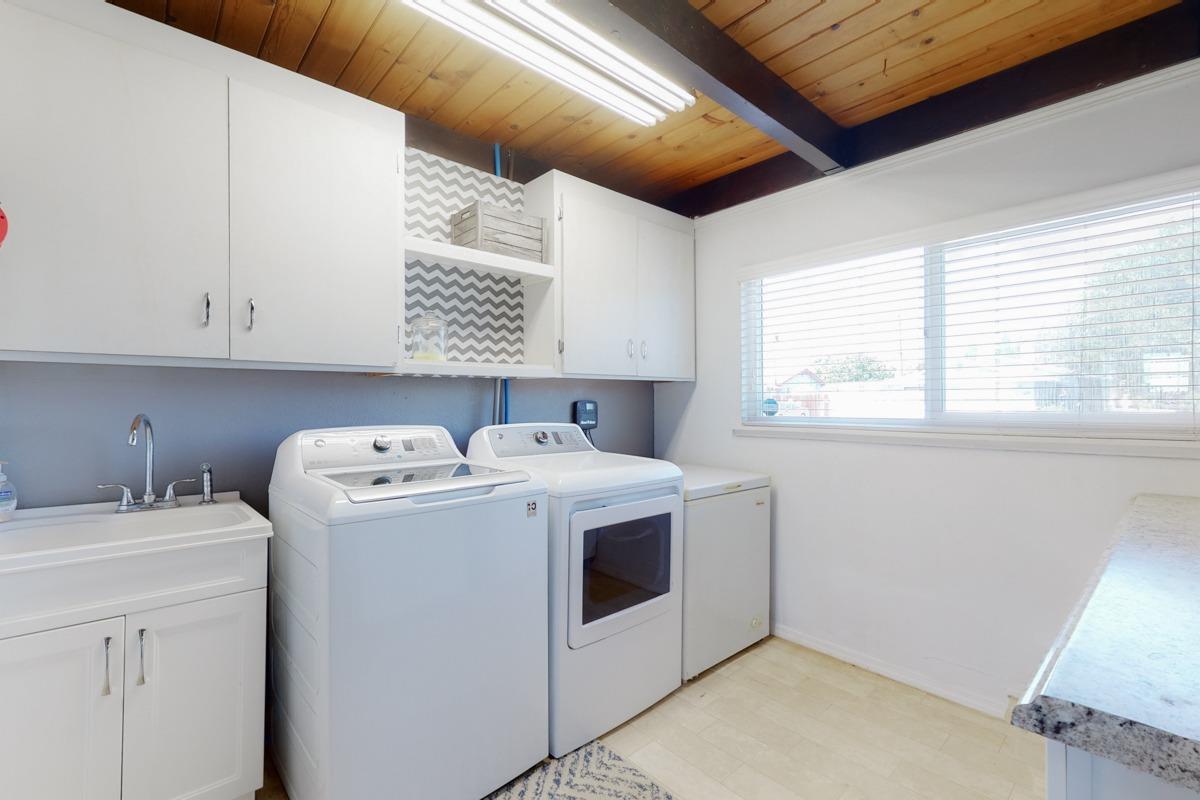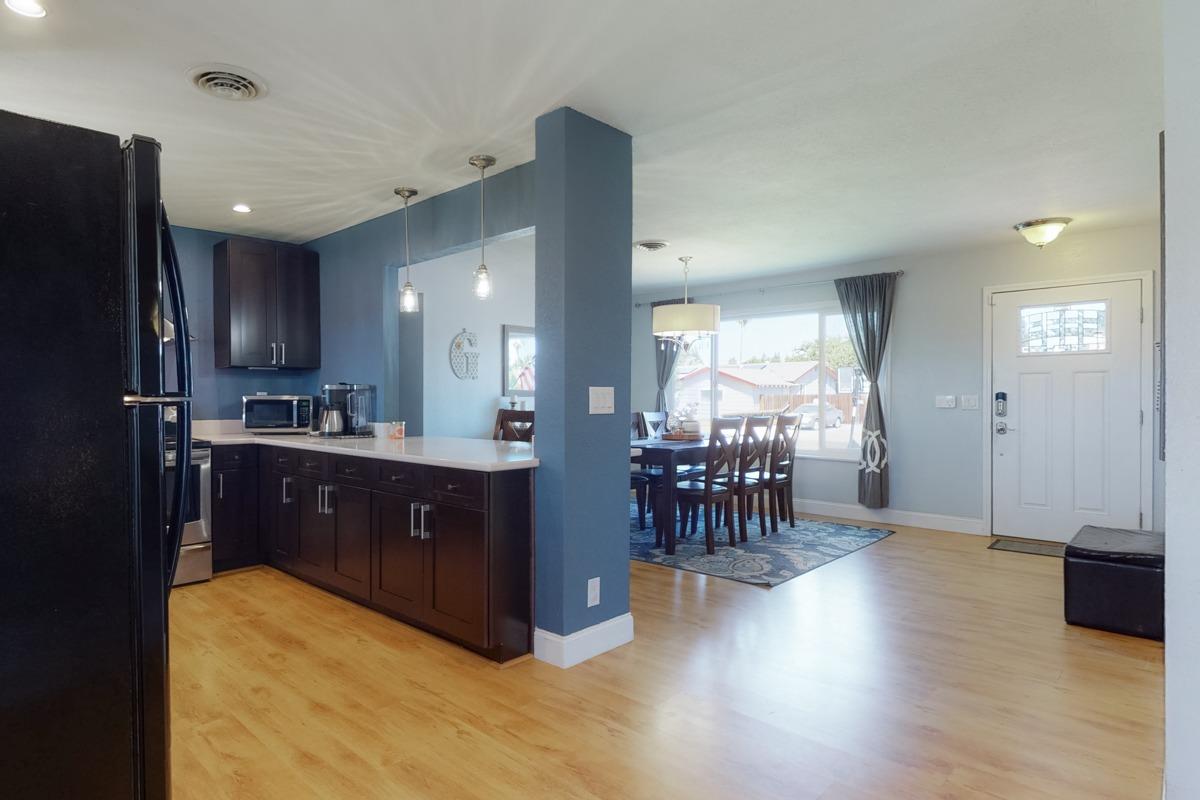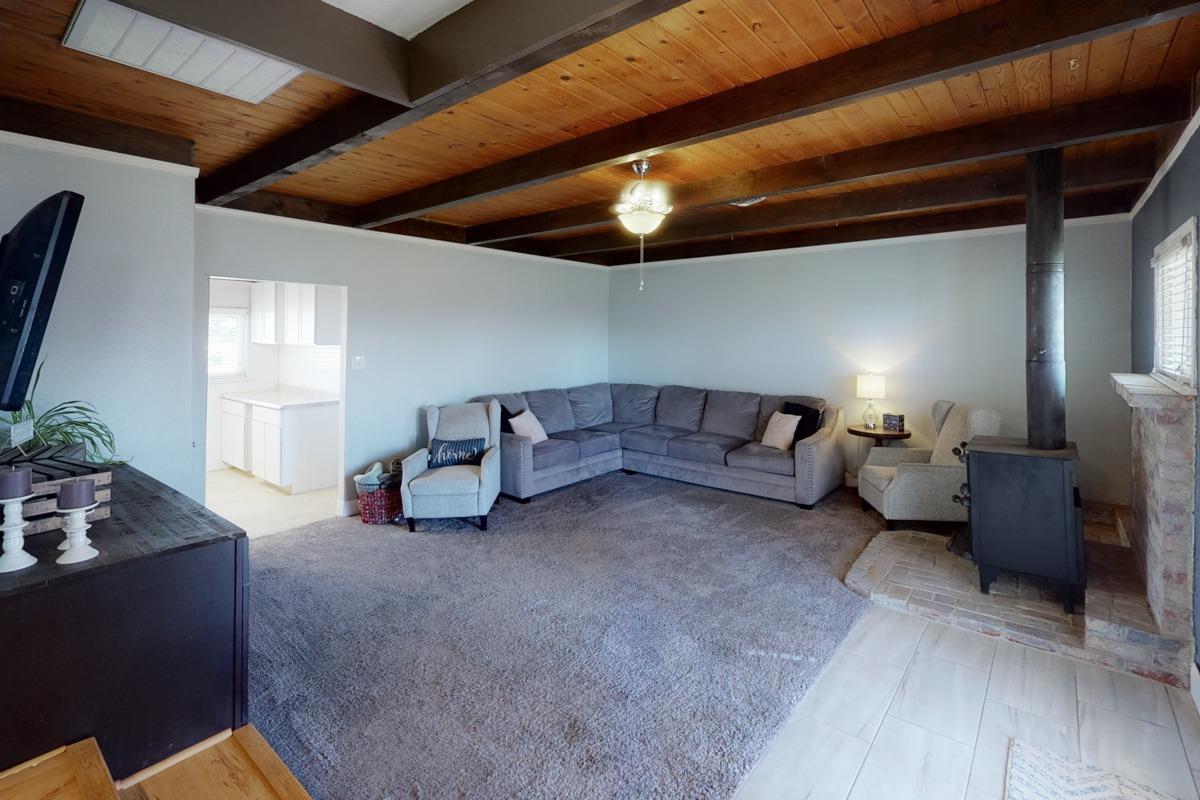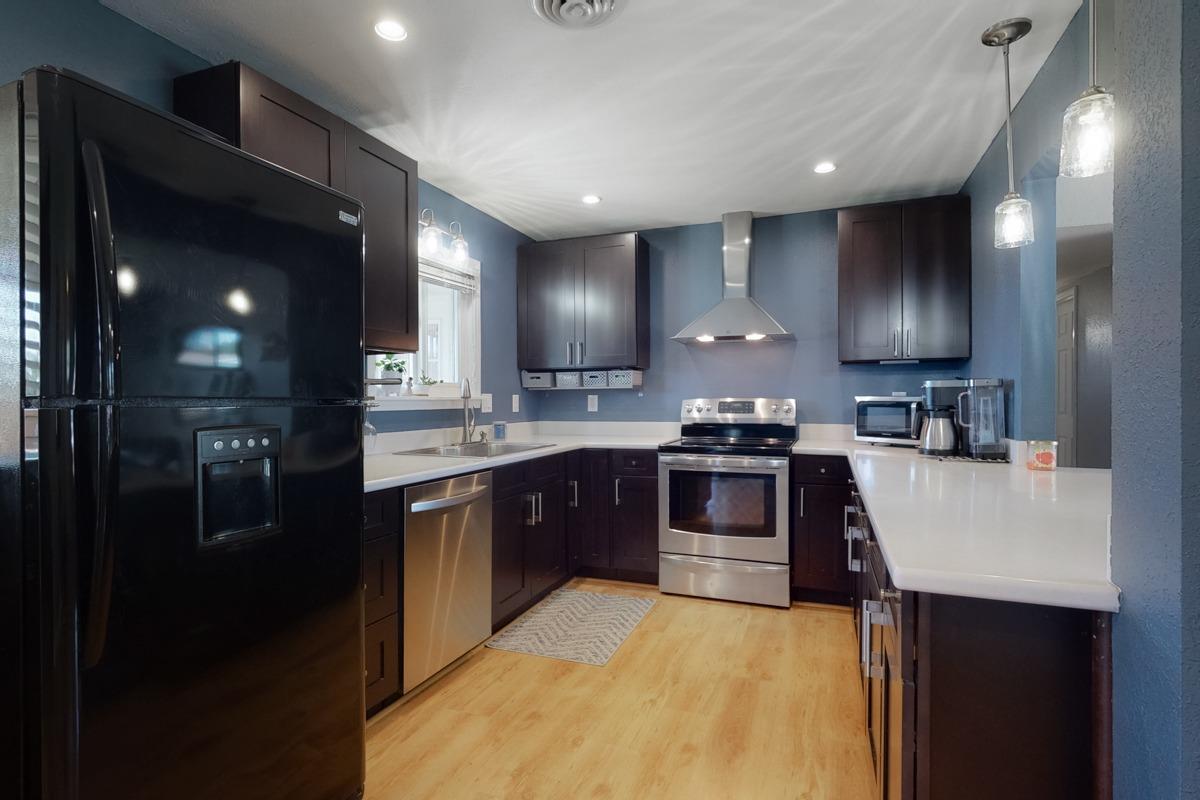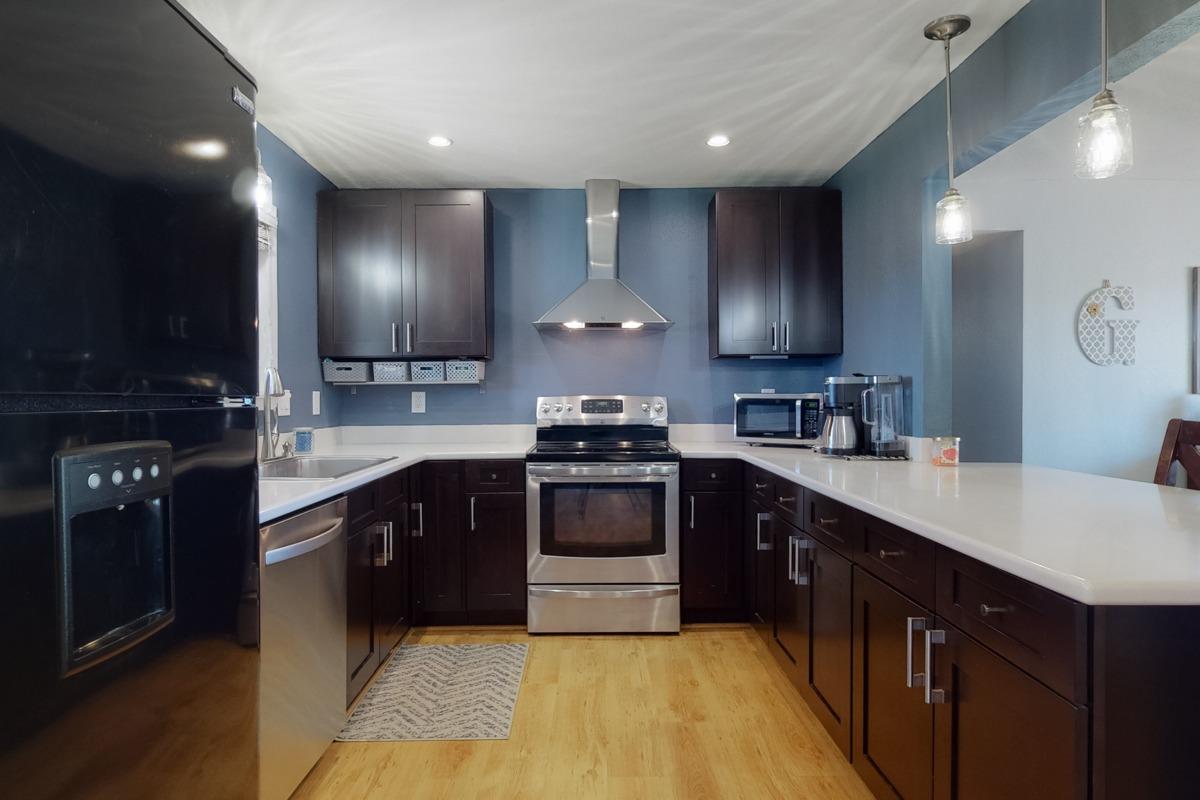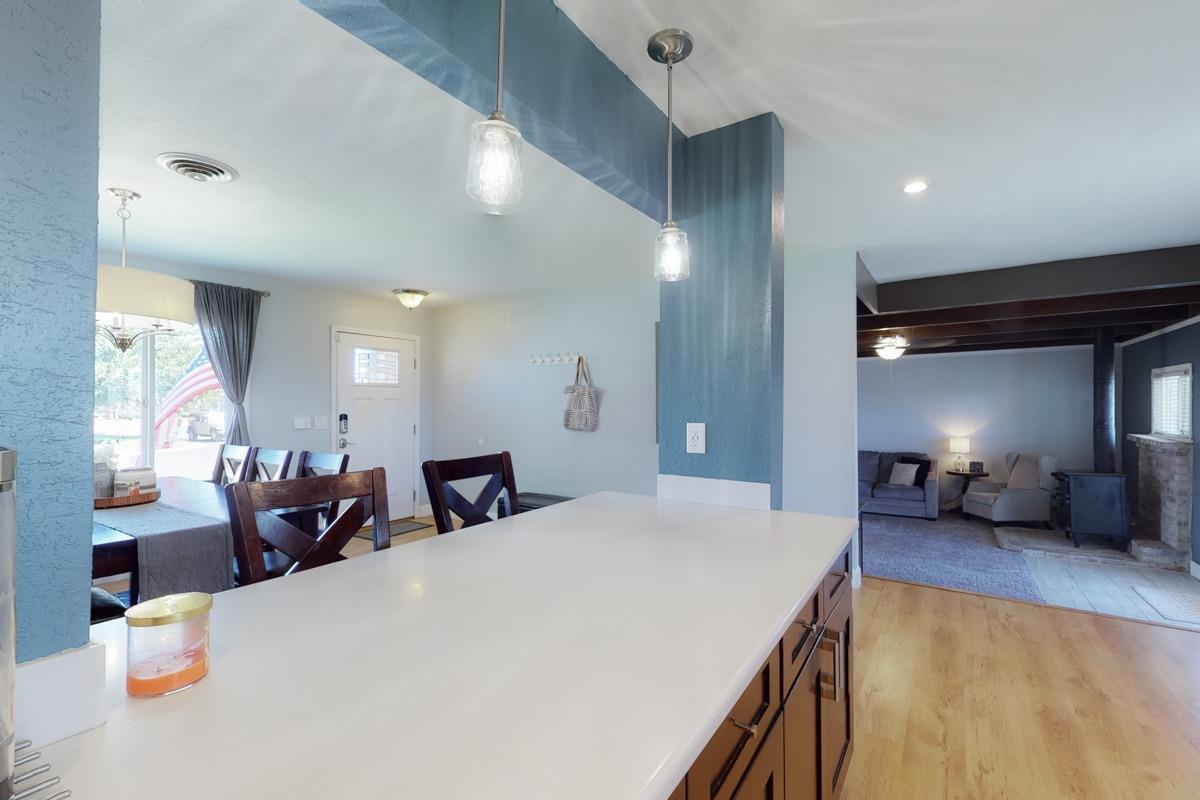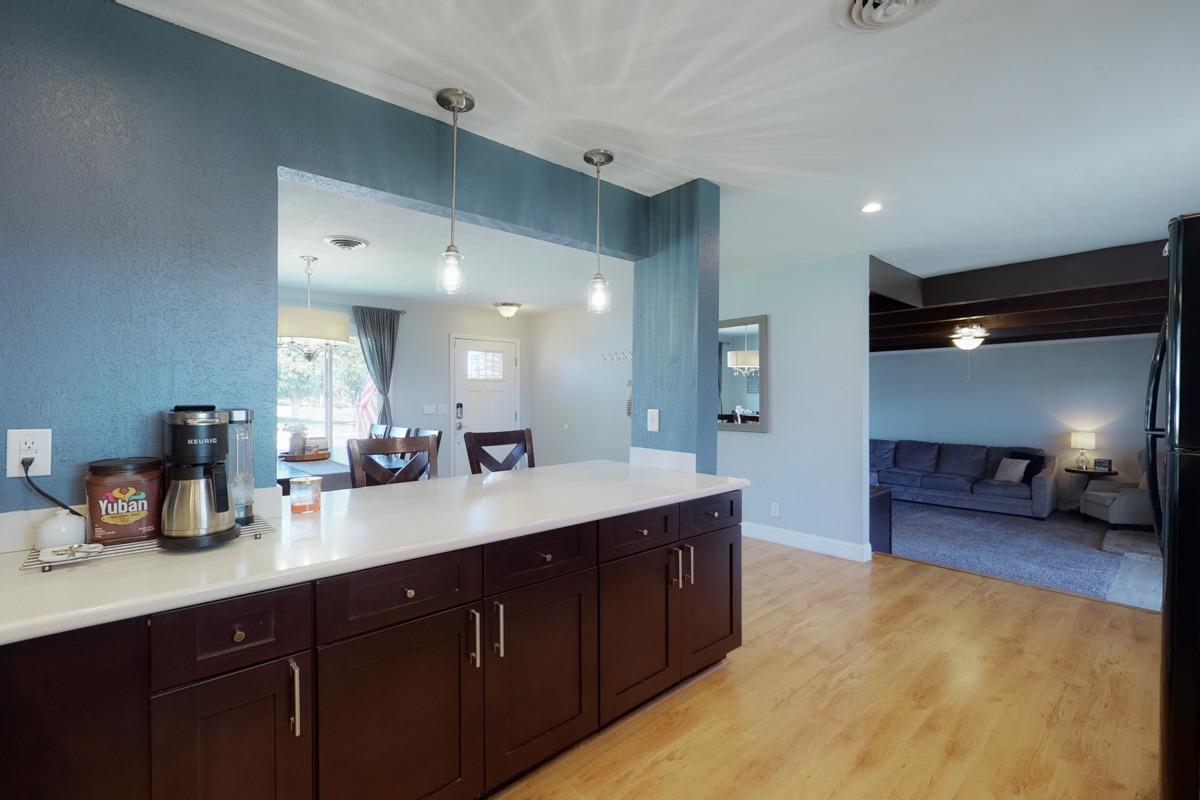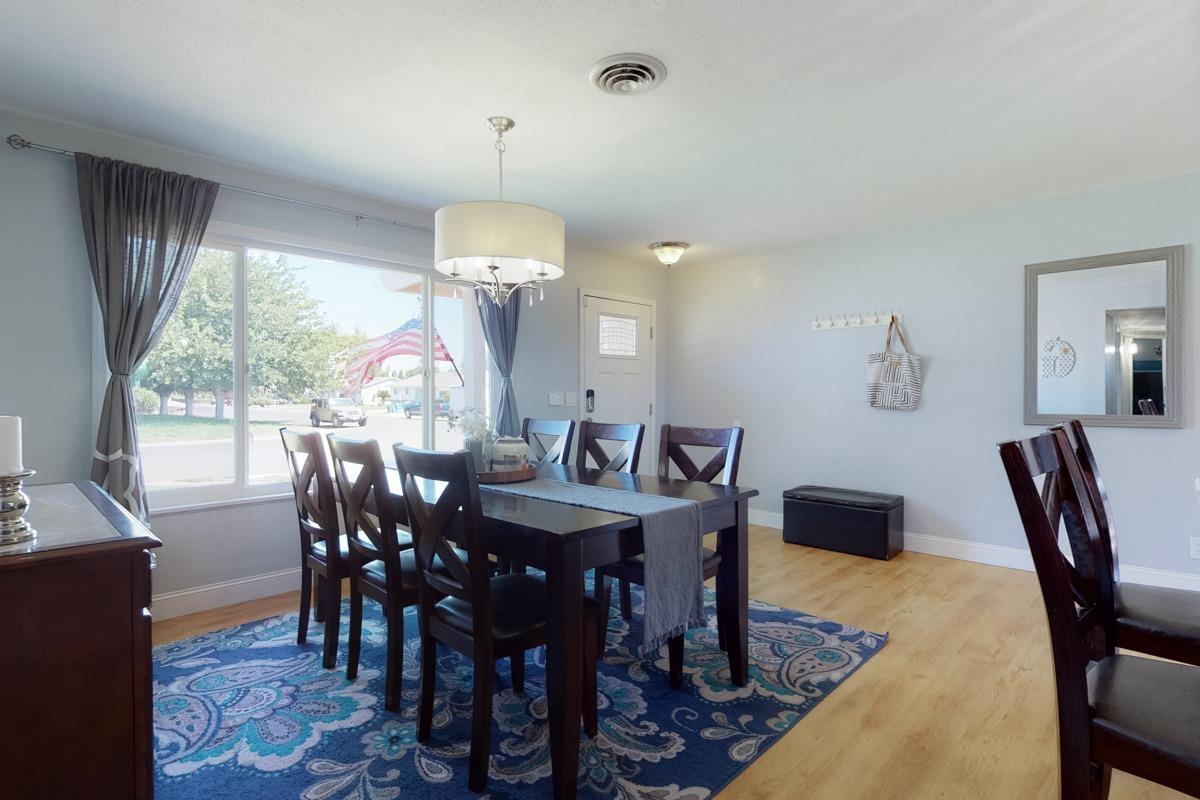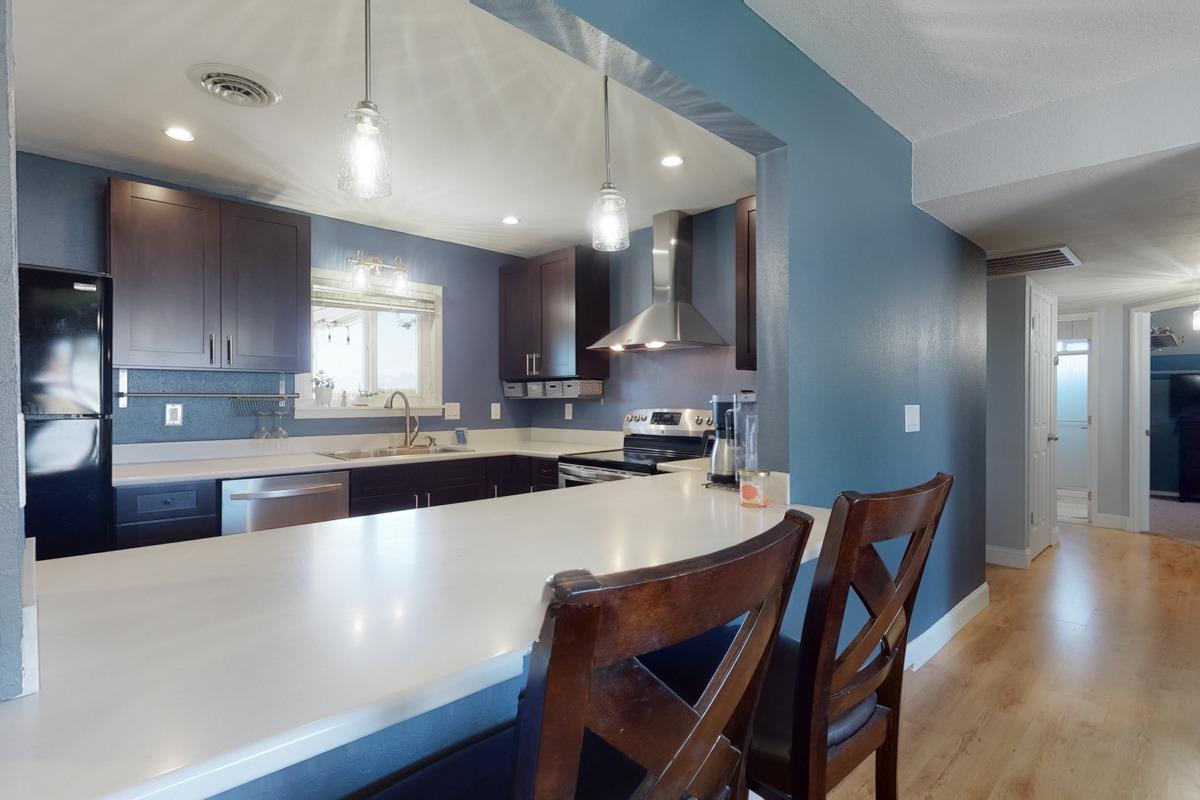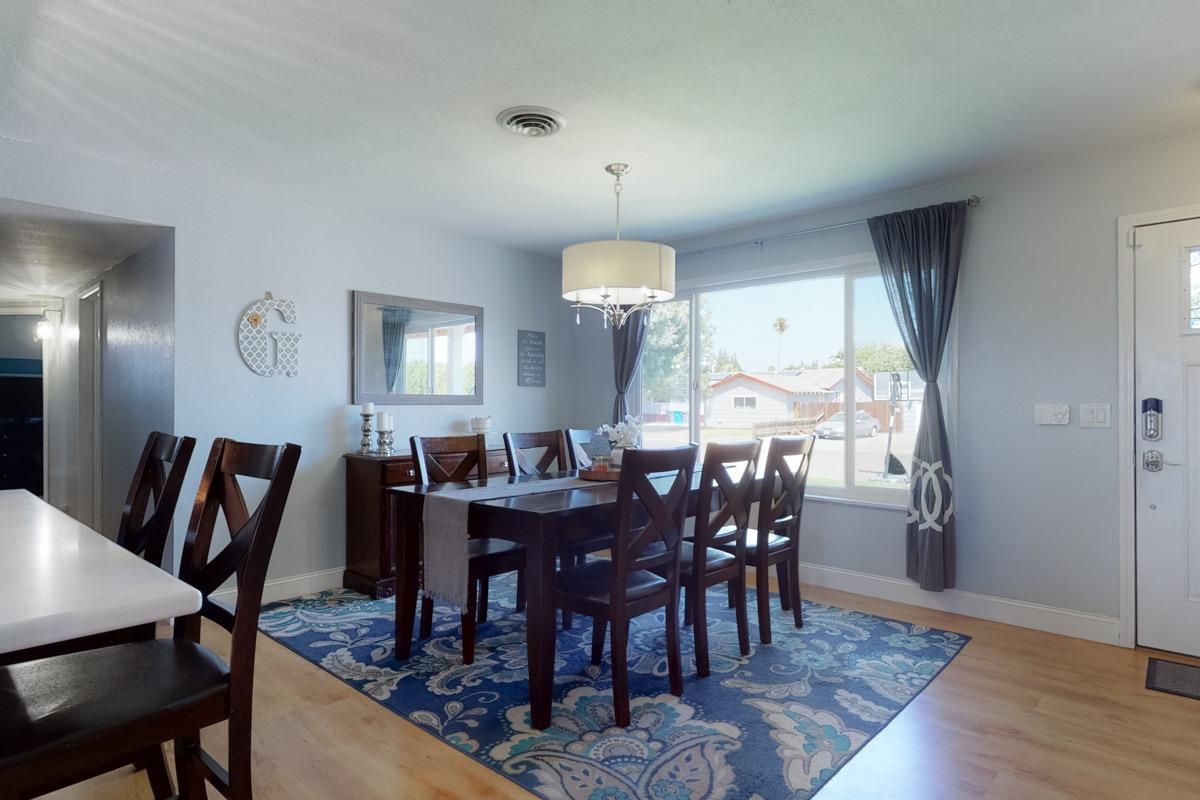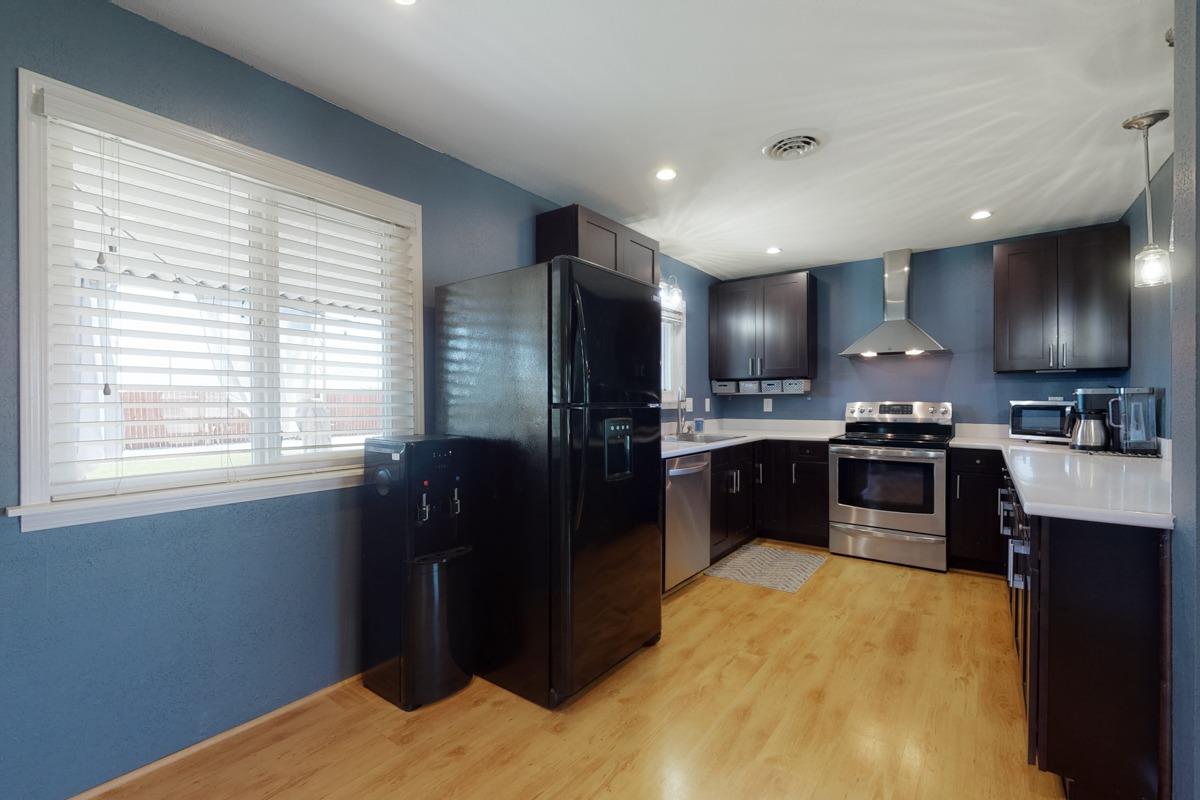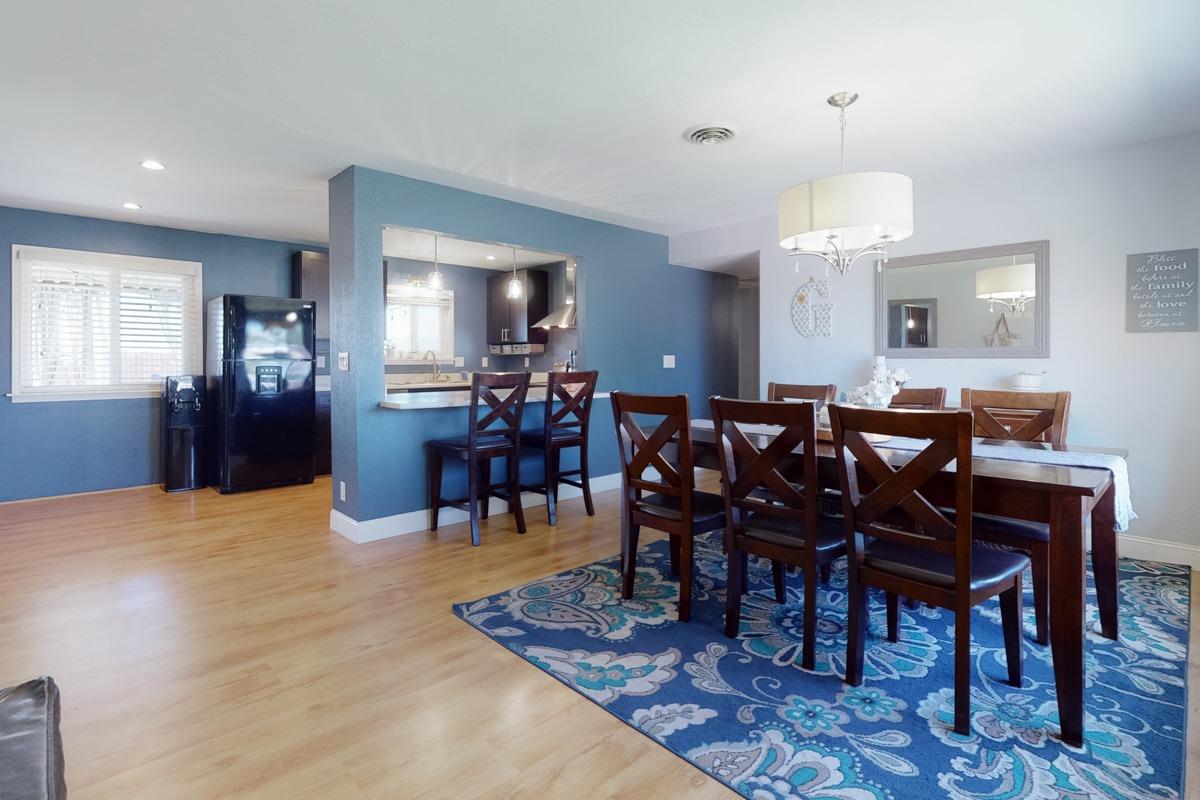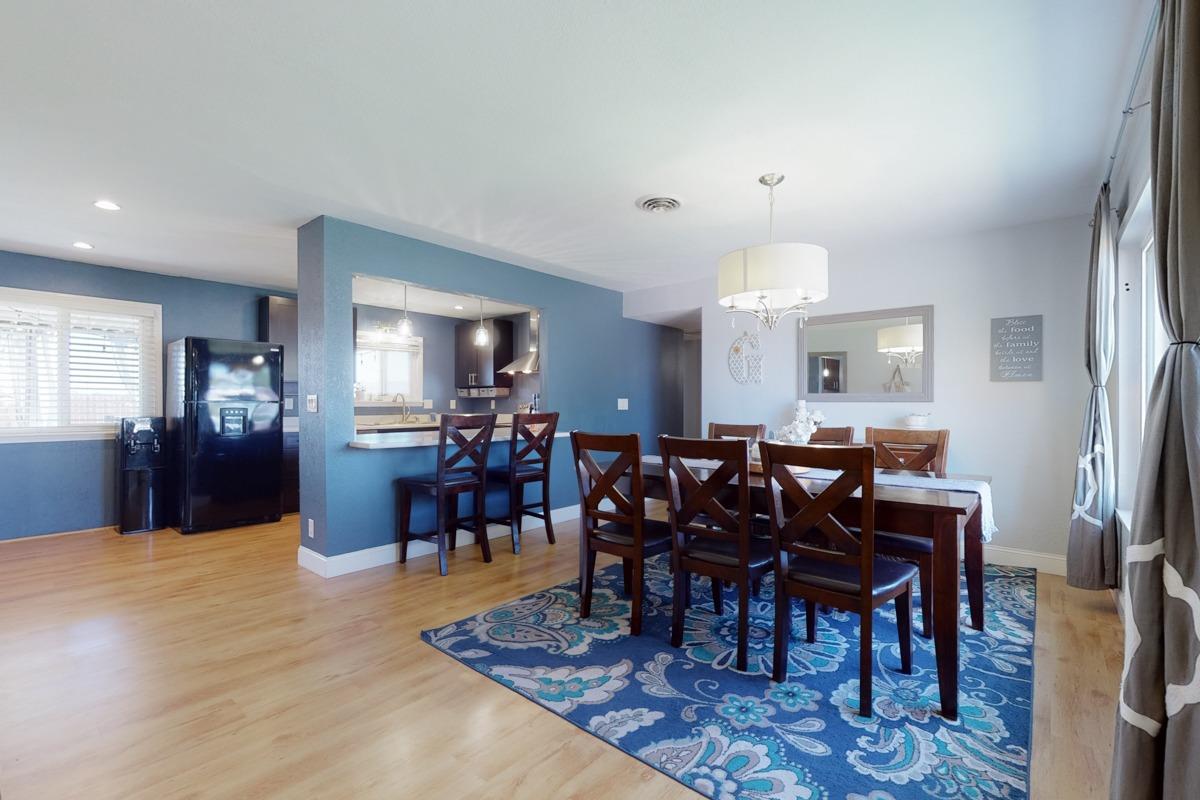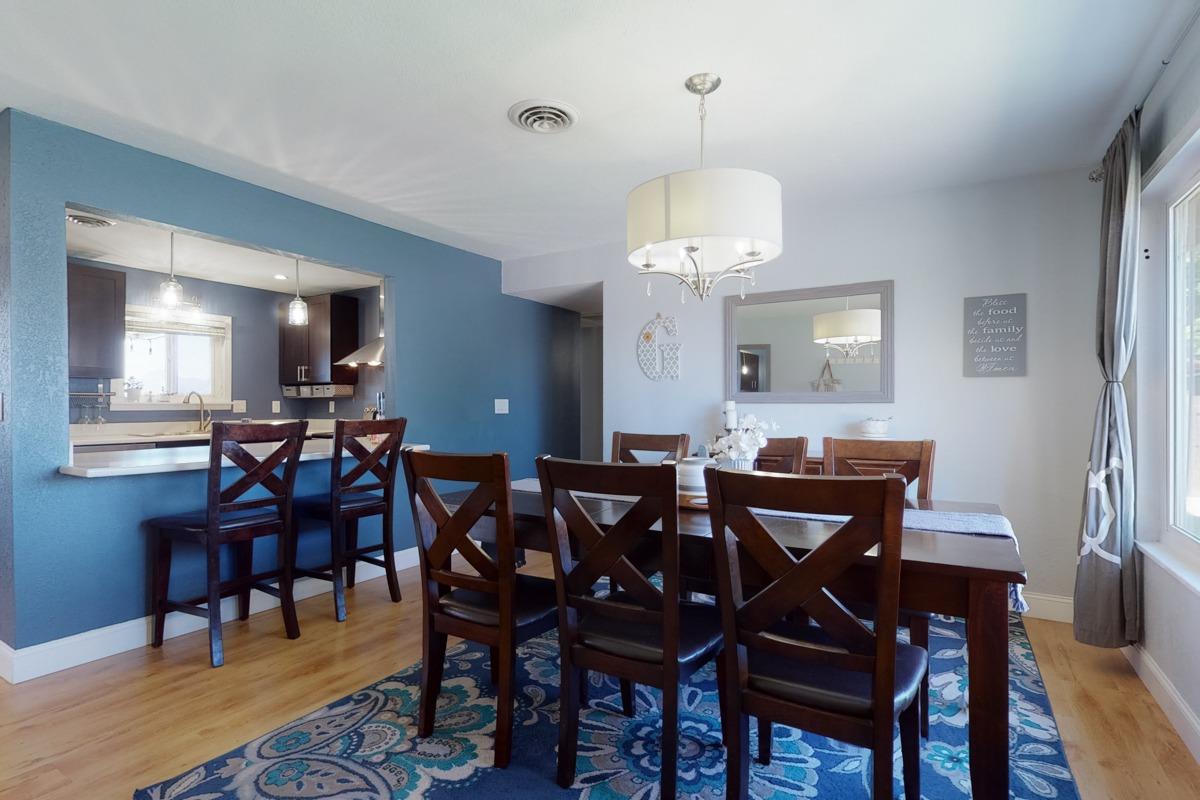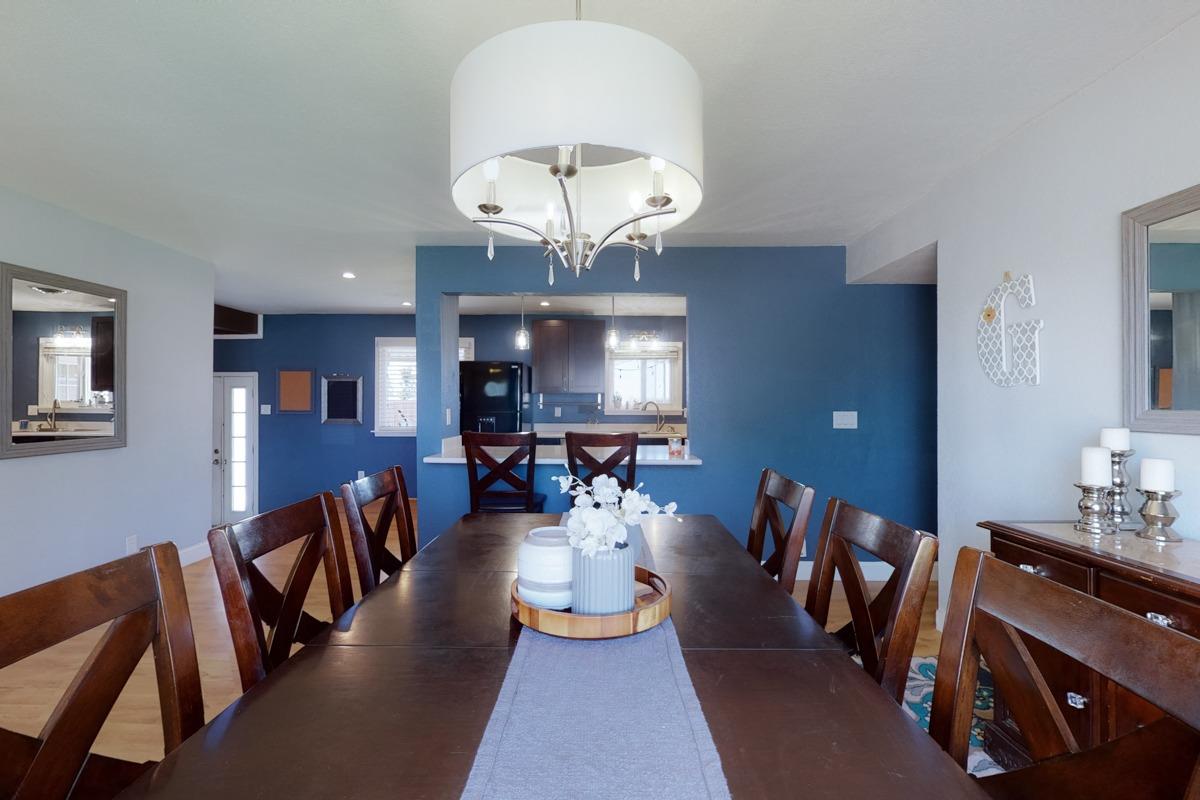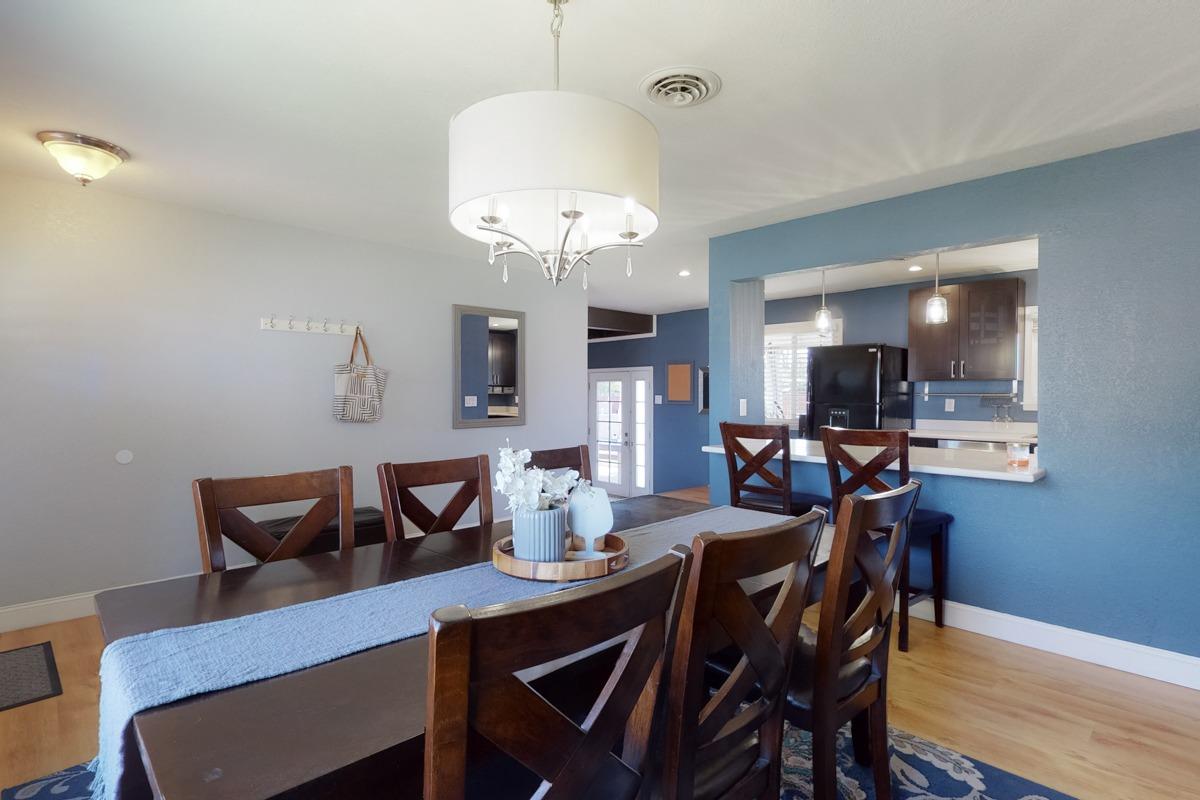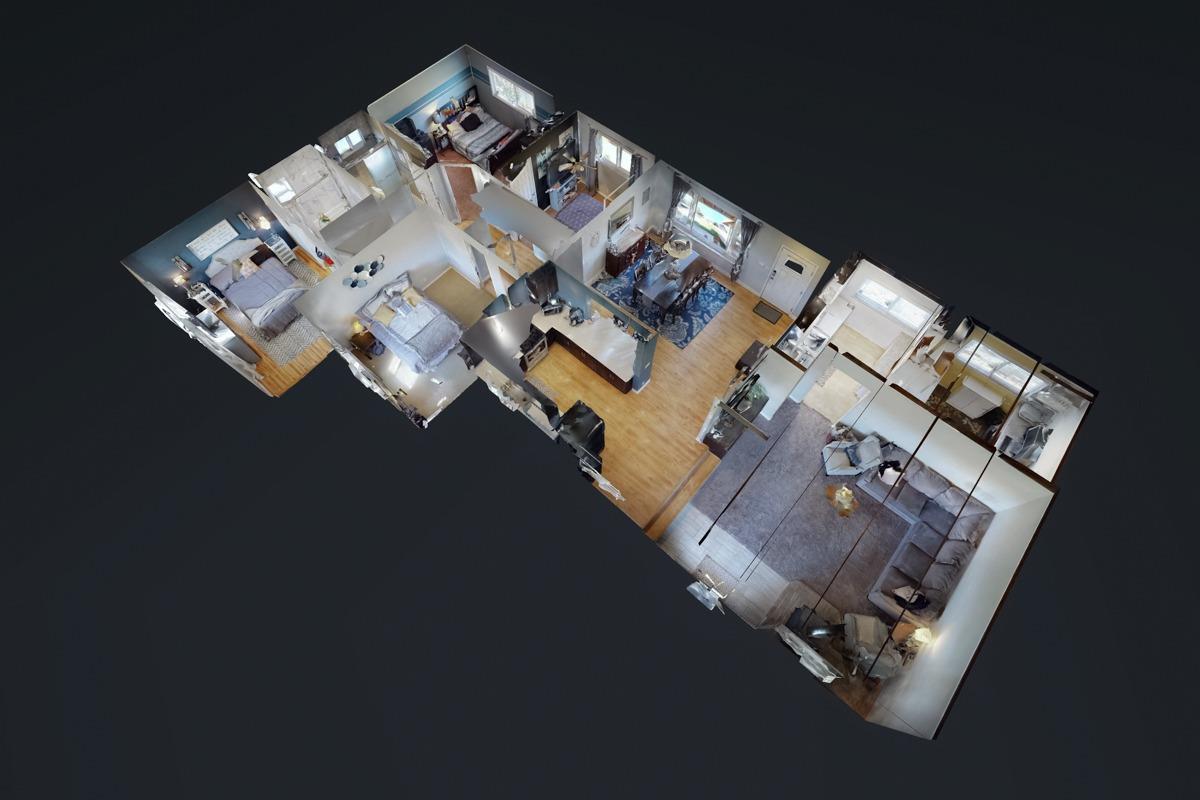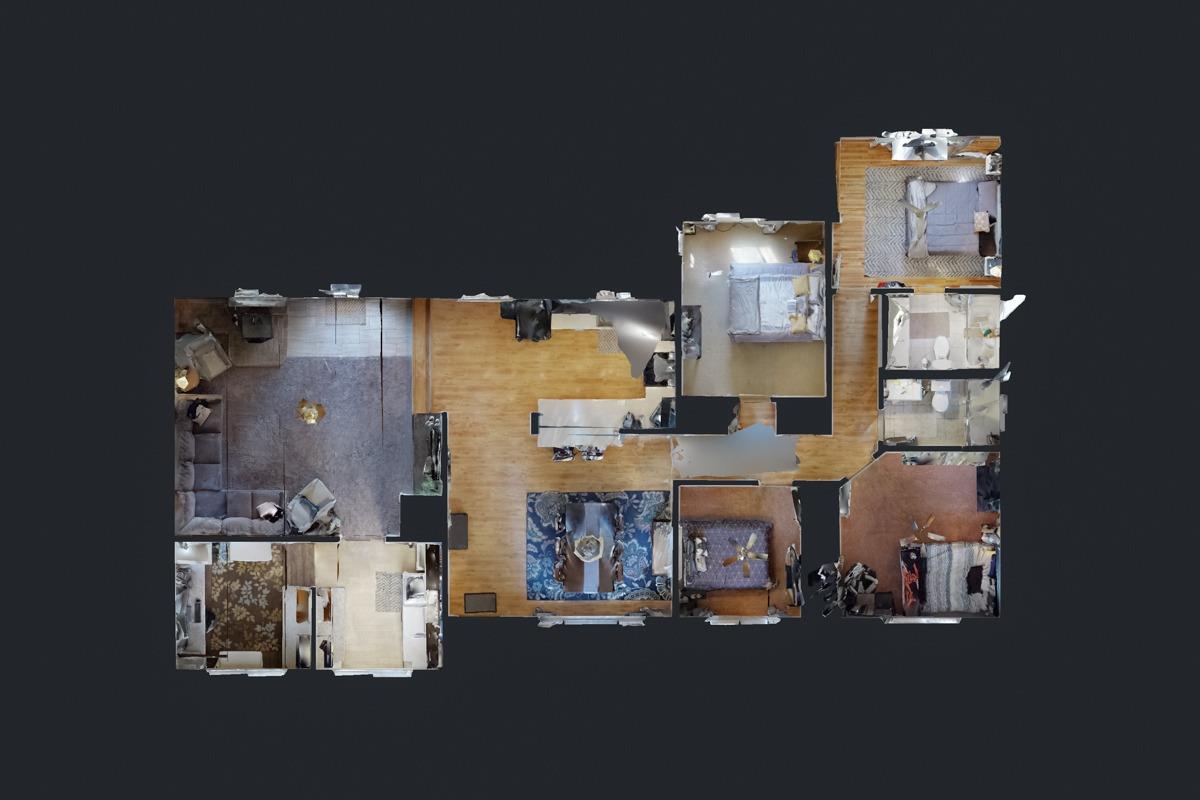 Listed by Janae Morris of NextHome Campbell Realty
DRE# 02012363
Details:
Lot Sq Feet:
10,454
Fireplaces:
1
HOA?
No
Bank Owned?
No
Status:
Pending
Remarks:
Welcome to Tierra buena! This meticulously cared for home is perfectly located near schools and shopping. Recently updated throughout, this home is perfect for entertaining indoors or outside while enjoying the beautifully landscaped backyard and view of the gorgeous Sutter Buttes and amazing sunsets. As you enter you will notice the open concept formal dining, sunken living area with outside access to the backyard. Continuing to the master bedroom with attached bath with soaker tub, beautiful tile and Bluetooth fan. Equipped with a water filtration system, a newer roof installed in 2015 and Wi-Fi sprinklers in both front and rear. Sellers willing to credit an additional 5000.00 towards buying down their rate or use towards closing with acceptable offer.
There are currently no open houses for this property. Please contact
Janae Morris
to schedule an appointment.