<![CDATA[ var dwellicious_data = { "address": "779 Yosemite Dr ", "city": "TRACY", "state": "CA", "zip": "95304", "zip4": "", "area": "", "subdivision": "", "county": "", "price": "798000", "beds": "5", "baths": "4", "sqft": "2902", "lotsize": "6519", "yearbuilt": "2015-01-01", "proptype": "Residential", "mlsnum": "41009159", "active": false, "remarks": "Beautiful very well-maintained home with a great floor plan. There are many upgrades, gorgeous dark cabinetry with custom cabinets, granite countertops and stainless appliances. This is a huge house with five true bedrooms; two of the bedrooms are downstairs which are perfect for older kids or parents/ multi-generational living. Very large backyard with a patio and fruit trees. This is a MUST SEE!", "photos": [ { "displayorder": 0, "url": "//cdnparap30.paragonrels.com/ParagonImages/Property/P3/MAXEBRDI/41009159/0/0/0/aba9fda06154f05ef5518c700d711457/121/98a7c9fa9b72d4d01c21618d6f94b031/41009159.JPG", "caption": "" }, "displayorder": 1, "url": "//cdnparap30.paragonrels.com/ParagonImages/Property/P3/MAXEBRDI/41009159/1/0/0/accf0f1caed4ac7421ac9e768e24d3a5/121/98a7c9fa9b72d4d01c21618d6f94b031/41009159-1.JPG", "caption": "" }, "displayorder": 2, "url": "//cdnparap30.paragonrels.com/ParagonImages/Property/P3/MAXEBRDI/41009159/2/0/0/5087f570e11dad92cf50151960a09524/121/98a7c9fa9b72d4d01c21618d6f94b031/41009159-2.JPG", "caption": "" }, "displayorder": 3, "url": "//cdnparap30.paragonrels.com/ParagonImages/Property/P3/MAXEBRDI/41009159/3/0/0/5534a2e9c06ecda77164adca299a24b1/121/98a7c9fa9b72d4d01c21618d6f94b031/41009159-3.JPG", "caption": "" }, "displayorder": 4, "url": "//cdnparap30.paragonrels.com/ParagonImages/Property/P3/MAXEBRDI/41009159/4/0/0/d82a23b6903c80f16990b72ca493dfd0/121/98a7c9fa9b72d4d01c21618d6f94b031/41009159-4.JPG", "caption": "" }, "displayorder": 5, "url": "//cdnparap30.paragonrels.com/ParagonImages/Property/P3/MAXEBRDI/41009159/5/0/0/0a0f047ac1cafb96067d0d02b7044acd/121/98a7c9fa9b72d4d01c21618d6f94b031/41009159-5.JPG", "caption": "" }, "displayorder": 6, "url": "//cdnparap30.paragonrels.com/ParagonImages/Property/P3/MAXEBRDI/41009159/6/0/0/645b94c49518b488a6a9a1e3d909848d/121/98a7c9fa9b72d4d01c21618d6f94b031/41009159-6.JPG", "caption": "" }, "displayorder": 7, "url": "//cdnparap30.paragonrels.com/ParagonImages/Property/P3/MAXEBRDI/41009159/7/0/0/59bf4bb1d0ed7b8fcabd1a76d117490f/121/98a7c9fa9b72d4d01c21618d6f94b031/41009159-7.JPG", "caption": "" }, "displayorder": 8, "url": "//cdnparap30.paragonrels.com/ParagonImages/Property/P3/MAXEBRDI/41009159/8/0/0/a4f9ef2955dc569345da28f34fb66d43/121/98a7c9fa9b72d4d01c21618d6f94b031/41009159-8.JPG", "caption": "" }, "displayorder": 9, "url": "//cdnparap30.paragonrels.com/ParagonImages/Property/P3/MAXEBRDI/41009159/9/0/0/f75dc3dde8e8a7e240bd5c08211f1580/121/98a7c9fa9b72d4d01c21618d6f94b031/41009159-9.JPG", "caption": "" }, "displayorder": 10, "url": "//cdnparap30.paragonrels.com/ParagonImages/Property/P3/MAXEBRDI/41009159/10/0/0/8a92df9bc02e547e6d77c84621d9e7d8/121/98a7c9fa9b72d4d01c21618d6f94b031/41009159-10.JPG", "caption": "" }, "displayorder": 11, "url": "//cdnparap30.paragonrels.com/ParagonImages/Property/P3/MAXEBRDI/41009159/11/0/0/bf63ca5fab8645ffc0ead838d1eb826b/121/98a7c9fa9b72d4d01c21618d6f94b031/41009159-11.JPG", "caption": "" }, "displayorder": 12, "url": "//cdnparap30.paragonrels.com/ParagonImages/Property/P3/MAXEBRDI/41009159/12/0/0/5a8e524e2a742d59ede3e3bb63f04e7f/121/98a7c9fa9b72d4d01c21618d6f94b031/41009159-12.JPG", "caption": "" }, "displayorder": 13, "url": "//cdnparap30.paragonrels.com/ParagonImages/Property/P3/MAXEBRDI/41009159/13/0/0/9d2198f11661c18619fc392697e07c9a/121/98a7c9fa9b72d4d01c21618d6f94b031/41009159-13.JPG", "caption": "" }, "displayorder": 14, "url": "//cdnparap30.paragonrels.com/ParagonImages/Property/P3/MAXEBRDI/41009159/14/0/0/cd5925fc21eb8f34bc2bb8f40aee44f8/121/98a7c9fa9b72d4d01c21618d6f94b031/41009159-14.JPG", "caption": "" }, "displayorder": 15, "url": "//cdnparap30.paragonrels.com/ParagonImages/Property/P3/MAXEBRDI/41009159/15/0/0/17d2f7afc283f38d5cbb3246a257aa2b/121/98a7c9fa9b72d4d01c21618d6f94b031/41009159-15.JPG", "caption": "" }, "displayorder": 16, "url": "//cdnparap30.paragonrels.com/ParagonImages/Property/P3/MAXEBRDI/41009159/16/0/0/4b1898b3a553627dbadb725a060f3570/121/98a7c9fa9b72d4d01c21618d6f94b031/41009159-16.JPG", "caption": "" }, "displayorder": 17, "url": "//cdnparap30.paragonrels.com/ParagonImages/Property/P3/MAXEBRDI/41009159/17/0/0/3db821ebb101110bd3b2deb97ca8dde1/121/98a7c9fa9b72d4d01c21618d6f94b031/41009159-17.JPG", "caption": "" }, "displayorder": 18, "url": "//cdnparap30.paragonrels.com/ParagonImages/Property/P3/MAXEBRDI/41009159/18/0/0/64804f351da48164a2cc3b4bd74c59e4/121/98a7c9fa9b72d4d01c21618d6f94b031/41009159-18.JPG", "caption": "" }, "displayorder": 19, "url": "//cdnparap30.paragonrels.com/ParagonImages/Property/P3/MAXEBRDI/41009159/19/0/0/7d7ff9b07841b8258c3e3091cf1df5a0/121/98a7c9fa9b72d4d01c21618d6f94b031/41009159-19.JPG", "caption": "" }, "displayorder": 20, "url": "//cdnparap30.paragonrels.com/ParagonImages/Property/P3/MAXEBRDI/41009159/20/0/0/b29478b0ab7e11d6229829d846bbc138/121/98a7c9fa9b72d4d01c21618d6f94b031/41009159-20.JPG", "caption": "" }, "displayorder": 21, "url": "//cdnparap30.paragonrels.com/ParagonImages/Property/P3/MAXEBRDI/41009159/21/0/0/ad4d86d9909e14d0d2be9ed15c7c42f8/121/98a7c9fa9b72d4d01c21618d6f94b031/41009159-21.JPG", "caption": "" }, "displayorder": 22, "url": "//cdnparap30.paragonrels.com/ParagonImages/Property/P3/MAXEBRDI/41009159/22/0/0/b32dca5c9fac2e0a2138e508dbc508d3/121/98a7c9fa9b72d4d01c21618d6f94b031/41009159-22.JPG", "caption": "" }, "displayorder": 23, "url": "//cdnparap30.paragonrels.com/ParagonImages/Property/P3/MAXEBRDI/41009159/23/0/0/07cde2ad6584f00ae6c053d80512b9f1/121/98a7c9fa9b72d4d01c21618d6f94b031/41009159-23.JPG", "caption": "" }, "displayorder": 24, "url": "//cdnparap30.paragonrels.com/ParagonImages/Property/P3/MAXEBRDI/41009159/24/0/0/6dae239e1380169c38144b19514f9014/121/98a7c9fa9b72d4d01c21618d6f94b031/41009159-24.JPG", "caption": "" }, "displayorder": 25, "url": "//cdnparap30.paragonrels.com/ParagonImages/Property/P3/MAXEBRDI/41009159/25/0/0/cd88e5ffbe2abbdf4b75bad72ce8bd4d/121/98a7c9fa9b72d4d01c21618d6f94b031/41009159-25.JPG", "caption": "" }, "displayorder": 26, "url": "//cdnparap30.paragonrels.com/ParagonImages/Property/P3/MAXEBRDI/41009159/26/0/0/1b279f3e1ee92afbcda1887f7684f8a4/121/98a7c9fa9b72d4d01c21618d6f94b031/41009159-26.JPG", "caption": "" }, "displayorder": 27, "url": "//cdnparap30.paragonrels.com/ParagonImages/Property/P3/MAXEBRDI/41009159/27/0/0/d97d8ee7db8632baef52d8e3ef7f0179/121/98a7c9fa9b72d4d01c21618d6f94b031/41009159-27.JPG", "caption": "" }, "displayorder": 28, "url": "//cdnparap30.paragonrels.com/ParagonImages/Property/P3/MAXEBRDI/41009159/28/0/0/9a75c6895f627c725c19f127fb7b1817/121/98a7c9fa9b72d4d01c21618d6f94b031/41009159-28.JPG", "caption": "" }, "displayorder": 29, "url": "//cdnparap30.paragonrels.com/ParagonImages/Property/P3/MAXEBRDI/41009159/29/0/0/59fb66a2722dead953bb7423f0bd02c6/121/98a7c9fa9b72d4d01c21618d6f94b031/41009159-29.JPG", "caption": "" }, "displayorder": 30, "url": "//cdnparap30.paragonrels.com/ParagonImages/Property/P3/MAXEBRDI/41009159/30/0/0/fc57ff17216e433add6c8372171abc72/121/98a7c9fa9b72d4d01c21618d6f94b031/41009159-30.JPG", "caption": "" }, "displayorder": 31, "url": "//cdnparap30.paragonrels.com/ParagonImages/Property/P3/MAXEBRDI/41009159/31/0/0/7b87e93ad819652a15e032b24235fea3/121/98a7c9fa9b72d4d01c21618d6f94b031/41009159-31.JPG", "caption": "" }, "displayorder": 32, "url": "//cdnparap30.paragonrels.com/ParagonImages/Property/P3/MAXEBRDI/41009159/32/0/0/9a6e5a5d5c8a8c36d4d05209d53f40fc/121/98a7c9fa9b72d4d01c21618d6f94b031/41009159-32.JPG", "caption": "" }, "displayorder": 33, "url": "//cdnparap30.paragonrels.com/ParagonImages/Property/P3/MAXEBRDI/41009159/33/0/0/84c03c9d68fccd75ce0f2dcfa458b41a/121/98a7c9fa9b72d4d01c21618d6f94b031/41009159-33.JPG", "caption": "" }, "displayorder": 34, "url": "//cdnparap30.paragonrels.com/ParagonImages/Property/P3/MAXEBRDI/41009159/34/0/0/2a4e23cfdeffbc3a3b2da2d448792e34/121/98a7c9fa9b72d4d01c21618d6f94b031/41009159-34.JPG", "caption": "" }, "displayorder": 35, "url": "//cdnparap30.paragonrels.com/ParagonImages/Property/P3/MAXEBRDI/41009159/35/0/0/0f9d2bfdf1eae846b2786d6dc3adc753/121/98a7c9fa9b72d4d01c21618d6f94b031/41009159-35.JPG", "caption": "" }, "displayorder": 36, "url": "//cdnparap30.paragonrels.com/ParagonImages/Property/P3/MAXEBRDI/41009159/36/0/0/4d28ec14d5db50066ad8d7109de399ba/121/98a7c9fa9b72d4d01c21618d6f94b031/41009159-36.JPG", "caption": "" }, "displayorder": 37, "url": "//cdnparap30.paragonrels.com/ParagonImages/Property/P3/MAXEBRDI/41009159/37/0/0/1360fe93debb11fa141119ccf0e3249d/121/98a7c9fa9b72d4d01c21618d6f94b031/41009159-37.JPG", "caption": "" }, "displayorder": 38, "url": "//cdnparap30.paragonrels.com/ParagonImages/Property/P3/MAXEBRDI/41009159/38/0/0/018c0dfc2940a607cab488b25a677b8f/121/98a7c9fa9b72d4d01c21618d6f94b031/41009159-38.JPG", "caption": "" }, "displayorder": 39, "url": "//cdnparap30.paragonrels.com/ParagonImages/Property/P3/MAXEBRDI/41009159/39/0/0/4f3c1359a7e8bdebb41791175fe937c7/121/98a7c9fa9b72d4d01c21618d6f94b031/41009159-39.JPG", "caption": "" }, "displayorder": 40, "url": "//cdnparap30.paragonrels.com/ParagonImages/Property/P3/MAXEBRDI/41009159/40/0/0/8b3dcdf840b0acdf1704a194b331697e/121/98a7c9fa9b72d4d01c21618d6f94b031/41009159-40.JPG", "caption": "" }, "displayorder": 41, "url": "//cdnparap30.paragonrels.com/ParagonImages/Property/P3/MAXEBRDI/41009159/41/0/0/1e6848dd1cd2368943793f6899e328df/121/98a7c9fa9b72d4d01c21618d6f94b031/41009159-41.JPG", "caption": "" }, "displayorder": 42, "url": "//cdnparap30.paragonrels.com/ParagonImages/Property/P3/MAXEBRDI/41009159/42/0/0/36707d5f656d02553dc9284d1f024571/121/98a7c9fa9b72d4d01c21618d6f94b031/41009159-42.JPG", "caption": "" }, "displayorder": 43, "url": "//cdnparap30.paragonrels.com/ParagonImages/Property/P3/MAXEBRDI/41009159/43/0/0/fde31538be35eaaa885ec66badef9b24/121/98a7c9fa9b72d4d01c21618d6f94b031/41009159-43.JPG", "caption": "" } ], "agent": { "name": "Jenny Trac", "phone": "415-218-6411", "email": "jenny.trac@gmail.com" }, "broker": { "name": "ERS Premier", "phone": "", "email": "" } }; ]]>
779 Yosemite Dr
TRACY, CA 95304

Click here for map
Residential Home
$798,000
2,902 Sq Feet
5 Bedrooms
4 Bathrooms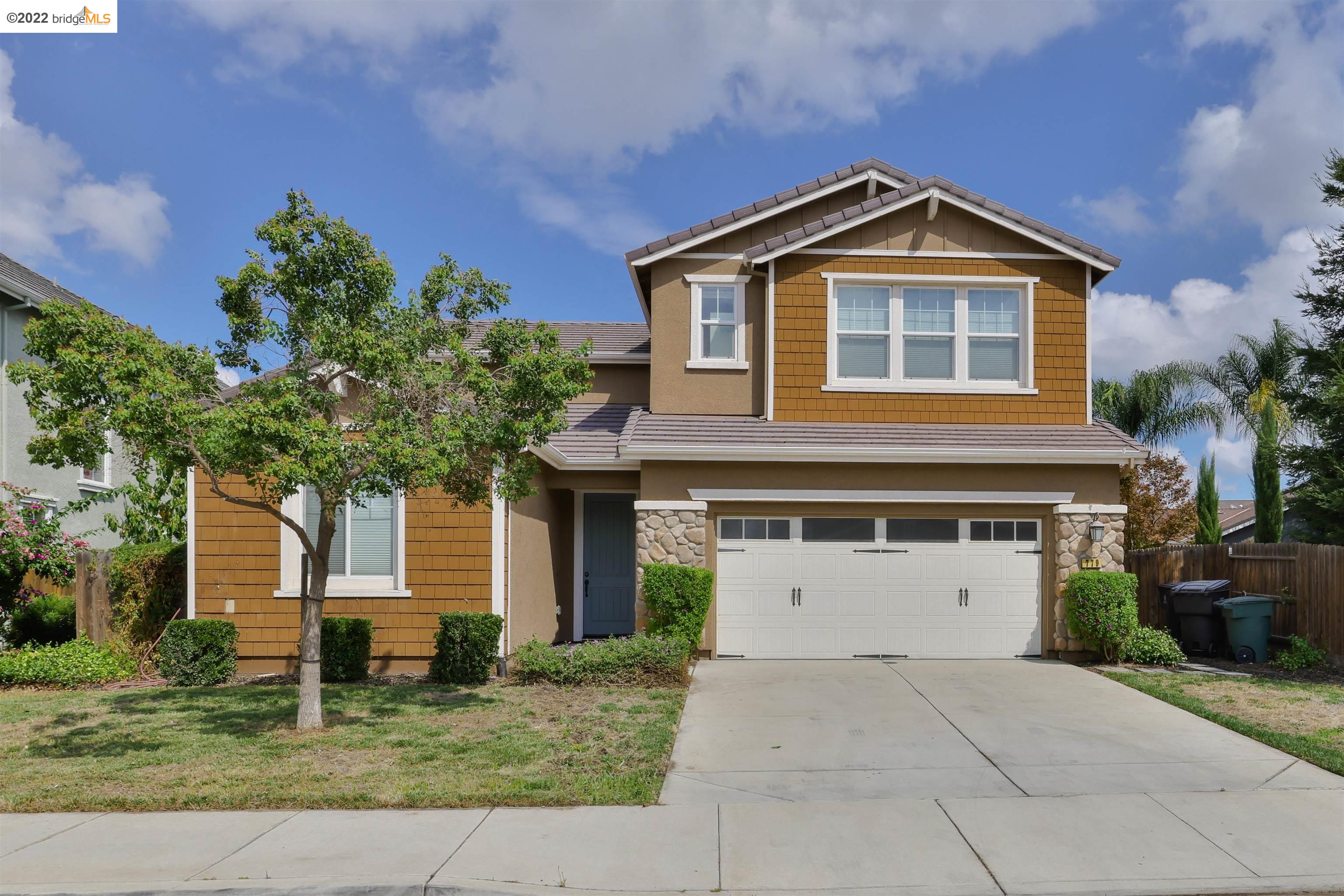 Details:
Lot Sq Feet:
6,519
Fireplaces:
0
HOA?
No
Bank Owned?
No
Status:
Sold
Remarks:
Beautiful very well-maintained home with a great floor plan. There are many upgrades, gorgeous dark cabinetry with custom cabinets, granite countertops and stainless appliances. This is a huge house with five true bedrooms; two of the bedrooms are downstairs which are perfect for older kids or parents/ multi-generational living. Very large backyard with a patio and fruit trees. This is a MUST SEE!
There are currently no open houses for this property. Please contact
Jenny Trac
to schedule an appointment.