<![CDATA[ var dwellicious_data = { "address": "2519 Cordelia Ln ", "city": "TRACY", "state": "CA", "zip": "95377", "zip4": "", "area": "", "subdivision": "", "county": "", "price": "890000", "beds": "4", "baths": "3", "sqft": "2619", "lotsize": "5662", "yearbuilt": "2017-01-01", "proptype": "Residential", "mlsnum": "41009367", "active": true, "remarks": "A gorgeous move in ready, nearly perfect family home with its dazzling interior and finishes. Nestled in the Tracy foothills - Ellis Town with abundance of sunlight n nearby parks n trees. Beautiful sunny 4 beds and 3 bath with great school district. This home is located on a corner lot in a great Tracy neighborhood. This floorplan features a guest bedroom and a full bath downstairs. Kitchen offers granite countertops, gas burner cooktop & island with breakfast bar with walk in pantry. Upstairs family room is made to be a meditating quarter or kids playroom for your family. Spacious primary suite complete w/ a walk-in closet, & his/her vanity sets. Open backyard is ready for you to turn it into your own entertaining center. Seller is relocating. Don't wait, check this out ASAP.", "photos": [ { "displayorder": 0, "url": "//cdnparap30.paragonrels.com/ParagonImages/Property/P3/MAXEBRDI/41009367/0/0/0/56bfdb093bae5977db2081c92aadf64f/114/576bf532697b2955d782afe55b04ccd1/41009367.JPG", "caption": "" }, "displayorder": 1, "url": "//cdnparap30.paragonrels.com/ParagonImages/Property/P3/MAXEBRDI/41009367/1/0/0/3fdbfba092af776ef336be6defd5ca09/114/576bf532697b2955d782afe55b04ccd1/41009367-1.JPG", "caption": "" }, "displayorder": 2, "url": "//cdnparap30.paragonrels.com/ParagonImages/Property/P3/MAXEBRDI/41009367/2/0/0/f4088a4c9036d0cb6fb8fe36981bdaab/114/576bf532697b2955d782afe55b04ccd1/41009367-2.JPG", "caption": "" }, "displayorder": 3, "url": "//cdnparap30.paragonrels.com/ParagonImages/Property/P3/MAXEBRDI/41009367/3/0/0/d25e77a8038d9bc6983dc342a8ab26b9/114/576bf532697b2955d782afe55b04ccd1/41009367-3.JPG", "caption": "" }, "displayorder": 4, "url": "//cdnparap30.paragonrels.com/ParagonImages/Property/P3/MAXEBRDI/41009367/4/0/0/ec98211696ae66056c2e3718fd76a100/114/576bf532697b2955d782afe55b04ccd1/41009367-4.JPG", "caption": "" }, "displayorder": 5, "url": "//cdnparap30.paragonrels.com/ParagonImages/Property/P3/MAXEBRDI/41009367/5/0/0/dc47cf861d3c51f05f422356da4bfe56/114/576bf532697b2955d782afe55b04ccd1/41009367-5.JPG", "caption": "" }, "displayorder": 6, "url": "//cdnparap30.paragonrels.com/ParagonImages/Property/P3/MAXEBRDI/41009367/6/0/0/73ab53aeb5c9b7b8c29afca9f2d9bd4b/114/576bf532697b2955d782afe55b04ccd1/41009367-6.JPG", "caption": "" }, "displayorder": 7, "url": "//cdnparap30.paragonrels.com/ParagonImages/Property/P3/MAXEBRDI/41009367/7/0/0/8b6a682847b13a127f4e6bce5d1976df/114/576bf532697b2955d782afe55b04ccd1/41009367-7.JPG", "caption": "" }, "displayorder": 8, "url": "//cdnparap30.paragonrels.com/ParagonImages/Property/P3/MAXEBRDI/41009367/8/0/0/3f9571ab9bb0cae62d70c9ddf3d42fb3/114/576bf532697b2955d782afe55b04ccd1/41009367-8.JPG", "caption": "" }, "displayorder": 9, "url": "//cdnparap30.paragonrels.com/ParagonImages/Property/P3/MAXEBRDI/41009367/9/0/0/e31faf54c1d79db7e0a2b994c682e410/114/576bf532697b2955d782afe55b04ccd1/41009367-9.JPG", "caption": "" }, "displayorder": 10, "url": "//cdnparap30.paragonrels.com/ParagonImages/Property/P3/MAXEBRDI/41009367/10/0/0/02d4fa514d21e93c5627369479daccb8/114/576bf532697b2955d782afe55b04ccd1/41009367-10.JPG", "caption": "" }, "displayorder": 11, "url": "//cdnparap30.paragonrels.com/ParagonImages/Property/P3/MAXEBRDI/41009367/11/0/0/316994ef4013bf747ca1a989d5019219/114/576bf532697b2955d782afe55b04ccd1/41009367-11.JPG", "caption": "" }, "displayorder": 12, "url": "//cdnparap30.paragonrels.com/ParagonImages/Property/P3/MAXEBRDI/41009367/12/0/0/8e79cb149634bce0f0a983d7c7ecb4e1/114/576bf532697b2955d782afe55b04ccd1/41009367-12.JPG", "caption": "" }, "displayorder": 13, "url": "//cdnparap30.paragonrels.com/ParagonImages/Property/P3/MAXEBRDI/41009367/13/0/0/894d8a8139bb4ccf841afb9f929d080c/114/576bf532697b2955d782afe55b04ccd1/41009367-13.JPG", "caption": "" }, "displayorder": 14, "url": "//cdnparap30.paragonrels.com/ParagonImages/Property/P3/MAXEBRDI/41009367/14/0/0/5a09f41393167a10791328e43b0622d2/114/576bf532697b2955d782afe55b04ccd1/41009367-14.JPG", "caption": "" }, "displayorder": 15, "url": "//cdnparap30.paragonrels.com/ParagonImages/Property/P3/MAXEBRDI/41009367/15/0/0/769d9429dc1d9ec373c5a454aa3ed98f/114/576bf532697b2955d782afe55b04ccd1/41009367-15.JPG", "caption": "" }, "displayorder": 16, "url": "//cdnparap30.paragonrels.com/ParagonImages/Property/P3/MAXEBRDI/41009367/16/0/0/5487a8ad8d7f2d9ddb2ac26fe234f55a/114/576bf532697b2955d782afe55b04ccd1/41009367-16.JPG", "caption": "" }, "displayorder": 17, "url": "//cdnparap30.paragonrels.com/ParagonImages/Property/P3/MAXEBRDI/41009367/17/0/0/a925c7477823d6984b7ed01545fa28d1/114/576bf532697b2955d782afe55b04ccd1/41009367-17.JPG", "caption": "" }, "displayorder": 18, "url": "//cdnparap30.paragonrels.com/ParagonImages/Property/P3/MAXEBRDI/41009367/18/0/0/41194cf8cba76dfe929fdbf032a2b6d0/114/576bf532697b2955d782afe55b04ccd1/41009367-18.JPG", "caption": "" }, "displayorder": 19, "url": "//cdnparap30.paragonrels.com/ParagonImages/Property/P3/MAXEBRDI/41009367/19/0/0/e551eaf353ad53f49282ba396f8c69db/114/576bf532697b2955d782afe55b04ccd1/41009367-19.JPG", "caption": "" } ], "agent": { "name": "Prachee Rajvanshi", "phone": "510-949-7931", "email": "pracheetherealtor@gmail.com" }, "broker": { "name": "ValleyVentures Realty Inc", "phone": "", "email": "" } }; ]]>
2519 Cordelia Ln
TRACY, CA 95377

Click here for map
Residential Home
$890,000
2,619 Sq Feet
4 Bedrooms
3 Bathrooms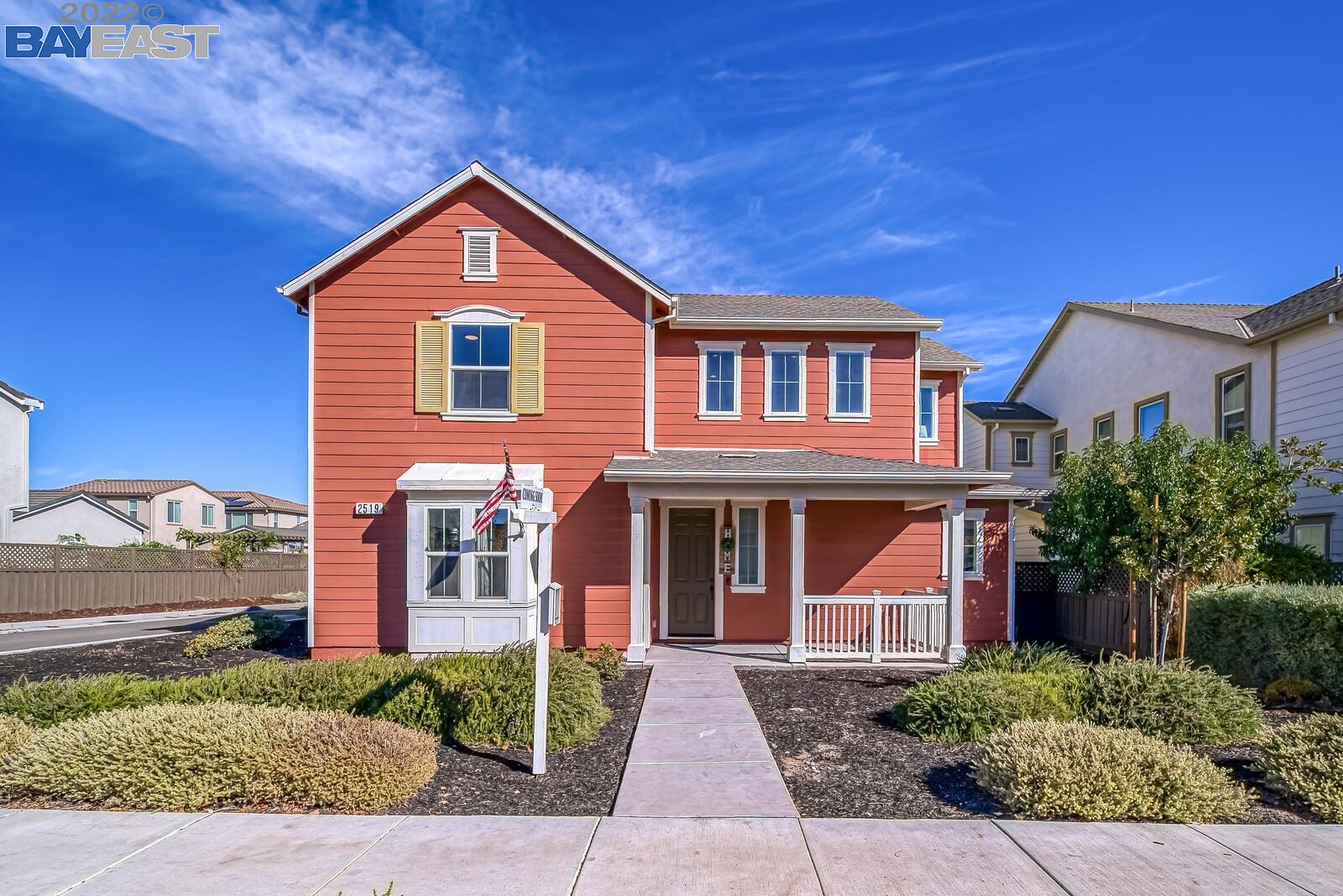 Details:
Lot Sq Feet:
5,662
Fireplaces:
0
HOA?
Yes
Bank Owned?
No
Status:
Active
Remarks:
A gorgeous move in ready, nearly perfect family home with its dazzling interior and finishes. Nestled in the Tracy foothills - Ellis Town with abundance of sunlight n nearby parks n trees. Beautiful sunny 4 beds and 3 bath with great school district. This home is located on a corner lot in a great Tracy neighborhood. This floorplan features a guest bedroom and a full bath downstairs. Kitchen offers granite countertops, gas burner cooktop & island with breakfast bar with walk in pantry. Upstairs family room is made to be a meditating quarter or kids playroom for your family. Spacious primary suite complete w/ a walk-in closet, & his/her vanity sets. Open backyard is ready for you to turn it into your own entertaining center. Seller is relocating. Don't wait, check this out ASAP.
There are currently no open houses for this property. Please contact
Prachee Rajvanshi
to schedule an appointment.