<![CDATA[ var dwellicious_data = { "address": "100 Via Milpitas ", "city": "CARMEL VAL", "state": "CA", "zip": "93924", "zip4": "", "area": "", "subdivision": "", "county": "", "price": "3000000", "beds": "5", "baths": "5", "sqft": "6000", "lotsize": "214315", "yearbuilt": "2011-01-01", "proptype": "Residential", "mlsnum": "ML81910876", "active": false, "remarks": "AUCTION BIDDING OPEN: Bidding ends Apr 11. Previously Listed $5.295. Current High Bid $3M. No Reserve. Showings Daily 1-4 & By Appt. This gorgeous Carmel Valley property is nestled on five acres in the hills, just a few miles from the coast. With three levels of living space both indoors and outdoors, this modern residence is perfect for entertaining groups of all sizes. Warm wood and tons of natural light welcome you from the moment you walk through the front door. The glass and metal staircase creates an open and inviting entry up to the second level. The main living area flows seamlessly from the indoor dining out to the spacious patio. Enjoy a glass of wine or take a soak in the hot tub and admire the view. In the living room, you can cozy up next to the fireplace when the nights are cooler, without losing any of the gorgeous landscape. Retreat to the primary suite with its private outdoor terrace with a fireplace, a luxurious bathroom with a freestanding tub, and unbeatable views from the many windows. The gorgeous wood walk-in closet has ample storage and makes getting ready a breeze. Whether youre entertaining family and friends or simply enjoying a night in, this stunning property is your California dream home.", "photos": [ { "displayorder": 0, "url": "https://mlslmedia.azureedge.net/property/MLSL/81910876/36d83f88b84c4448a795ad600688f55d/2/1", "caption": "" }, "displayorder": 1, "url": "https://mlslmedia.azureedge.net/property/MLSL/81910876/36d83f88b84c4448a795ad600688f55d/2/2", "caption": "" }, "displayorder": 2, "url": "https://mlslmedia.azureedge.net/property/MLSL/81910876/36d83f88b84c4448a795ad600688f55d/2/3", "caption": "" }, "displayorder": 3, "url": "https://mlslmedia.azureedge.net/property/MLSL/81910876/36d83f88b84c4448a795ad600688f55d/2/4", "caption": "" }, "displayorder": 4, "url": "https://mlslmedia.azureedge.net/property/MLSL/81910876/36d83f88b84c4448a795ad600688f55d/2/5", "caption": "" }, "displayorder": 5, "url": "https://mlslmedia.azureedge.net/property/MLSL/81910876/36d83f88b84c4448a795ad600688f55d/2/6", "caption": "" }, "displayorder": 6, "url": "https://mlslmedia.azureedge.net/property/MLSL/81910876/36d83f88b84c4448a795ad600688f55d/2/7", "caption": "" }, "displayorder": 7, "url": "https://mlslmedia.azureedge.net/property/MLSL/81910876/36d83f88b84c4448a795ad600688f55d/2/8", "caption": "" }, "displayorder": 8, "url": "https://mlslmedia.azureedge.net/property/MLSL/81910876/36d83f88b84c4448a795ad600688f55d/2/9", "caption": "" }, "displayorder": 9, "url": "https://mlslmedia.azureedge.net/property/MLSL/81910876/36d83f88b84c4448a795ad600688f55d/2/10", "caption": "" }, "displayorder": 10, "url": "https://mlslmedia.azureedge.net/property/MLSL/81910876/36d83f88b84c4448a795ad600688f55d/2/11", "caption": "" }, "displayorder": 11, "url": "https://mlslmedia.azureedge.net/property/MLSL/81910876/36d83f88b84c4448a795ad600688f55d/2/12", "caption": "" }, "displayorder": 12, "url": "https://mlslmedia.azureedge.net/property/MLSL/81910876/36d83f88b84c4448a795ad600688f55d/2/13", "caption": "" }, "displayorder": 13, "url": "https://mlslmedia.azureedge.net/property/MLSL/81910876/36d83f88b84c4448a795ad600688f55d/2/14", "caption": "" }, "displayorder": 14, "url": "https://mlslmedia.azureedge.net/property/MLSL/81910876/36d83f88b84c4448a795ad600688f55d/2/15", "caption": "" }, "displayorder": 15, "url": "https://mlslmedia.azureedge.net/property/MLSL/81910876/36d83f88b84c4448a795ad600688f55d/2/16", "caption": "" }, "displayorder": 16, "url": "https://mlslmedia.azureedge.net/property/MLSL/81910876/36d83f88b84c4448a795ad600688f55d/2/17", "caption": "" }, "displayorder": 17, "url": "https://mlslmedia.azureedge.net/property/MLSL/81910876/36d83f88b84c4448a795ad600688f55d/2/18", "caption": "" }, "displayorder": 18, "url": "https://mlslmedia.azureedge.net/property/MLSL/81910876/36d83f88b84c4448a795ad600688f55d/2/19", "caption": "" }, "displayorder": 19, "url": "https://mlslmedia.azureedge.net/property/MLSL/81910876/36d83f88b84c4448a795ad600688f55d/2/20", "caption": "" }, "displayorder": 20, "url": "https://mlslmedia.azureedge.net/property/MLSL/81910876/36d83f88b84c4448a795ad600688f55d/2/21", "caption": "" }, "displayorder": 21, "url": "https://mlslmedia.azureedge.net/property/MLSL/81910876/36d83f88b84c4448a795ad600688f55d/2/22", "caption": "" }, "displayorder": 22, "url": "https://mlslmedia.azureedge.net/property/MLSL/81910876/36d83f88b84c4448a795ad600688f55d/2/23", "caption": "" }, "displayorder": 23, "url": "https://mlslmedia.azureedge.net/property/MLSL/81910876/36d83f88b84c4448a795ad600688f55d/2/24", "caption": "" }, "displayorder": 24, "url": "https://mlslmedia.azureedge.net/property/MLSL/81910876/36d83f88b84c4448a795ad600688f55d/2/25", "caption": "" }, "displayorder": 25, "url": "https://mlslmedia.azureedge.net/property/MLSL/81910876/36d83f88b84c4448a795ad600688f55d/2/26", "caption": "" }, "displayorder": 26, "url": "https://mlslmedia.azureedge.net/property/MLSL/81910876/36d83f88b84c4448a795ad600688f55d/2/27", "caption": "" }, "displayorder": 27, "url": "https://mlslmedia.azureedge.net/property/MLSL/81910876/36d83f88b84c4448a795ad600688f55d/2/28", "caption": "" }, "displayorder": 28, "url": "https://mlslmedia.azureedge.net/property/MLSL/81910876/36d83f88b84c4448a795ad600688f55d/2/29", "caption": "" }, "displayorder": 29, "url": "https://mlslmedia.azureedge.net/property/MLSL/81910876/36d83f88b84c4448a795ad600688f55d/2/30", "caption": "" }, "displayorder": 30, "url": "https://mlslmedia.azureedge.net/property/MLSL/81910876/36d83f88b84c4448a795ad600688f55d/2/31", "caption": "" }, "displayorder": 31, "url": "https://mlslmedia.azureedge.net/property/MLSL/81910876/36d83f88b84c4448a795ad600688f55d/2/32", "caption": "" }, "displayorder": 32, "url": "https://mlslmedia.azureedge.net/property/MLSL/81910876/36d83f88b84c4448a795ad600688f55d/2/33", "caption": "" }, "displayorder": 33, "url": "https://mlslmedia.azureedge.net/property/MLSL/81910876/36d83f88b84c4448a795ad600688f55d/2/34", "caption": "" }, "displayorder": 34, "url": "https://mlslmedia.azureedge.net/property/MLSL/81910876/36d83f88b84c4448a795ad600688f55d/2/35", "caption": "" }, "displayorder": 35, "url": "https://mlslmedia.azureedge.net/property/MLSL/81910876/36d83f88b84c4448a795ad600688f55d/2/36", "caption": "" }, "displayorder": 36, "url": "https://mlslmedia.azureedge.net/property/MLSL/81910876/36d83f88b84c4448a795ad600688f55d/2/37", "caption": "" }, "displayorder": 37, "url": "https://mlslmedia.azureedge.net/property/MLSL/81910876/36d83f88b84c4448a795ad600688f55d/2/38", "caption": "" }, "displayorder": 38, "url": "https://mlslmedia.azureedge.net/property/MLSL/81910876/36d83f88b84c4448a795ad600688f55d/2/39", "caption": "" }, "displayorder": 39, "url": "https://mlslmedia.azureedge.net/property/MLSL/81910876/36d83f88b84c4448a795ad600688f55d/2/40", "caption": "" }, "displayorder": 40, "url": "https://mlslmedia.azureedge.net/property/MLSL/81910876/36d83f88b84c4448a795ad600688f55d/2/41", "caption": "" }, "displayorder": 41, "url": "https://mlslmedia.azureedge.net/property/MLSL/81910876/36d83f88b84c4448a795ad600688f55d/2/42", "caption": "" }, "displayorder": 42, "url": "https://mlslmedia.azureedge.net/property/MLSL/81910876/36d83f88b84c4448a795ad600688f55d/2/43", "caption": "" }, "displayorder": 43, "url": "https://mlslmedia.azureedge.net/property/MLSL/81910876/36d83f88b84c4448a795ad600688f55d/2/44", "caption": "" }, "displayorder": 44, "url": "https://mlslmedia.azureedge.net/property/MLSL/81910876/36d83f88b84c4448a795ad600688f55d/2/45", "caption": "" }, "displayorder": 45, "url": "https://mlslmedia.azureedge.net/property/MLSL/81910876/36d83f88b84c4448a795ad600688f55d/2/46", "caption": "" }, "displayorder": 46, "url": "https://mlslmedia.azureedge.net/property/MLSL/81910876/36d83f88b84c4448a795ad600688f55d/2/47", "caption": "" }, "displayorder": 47, "url": "https://mlslmedia.azureedge.net/property/MLSL/81910876/36d83f88b84c4448a795ad600688f55d/2/48", "caption": "" } ], "agent": { "name": "Doug Steiny", "phone": "831-236-7363", "email": "doug@dougsteinyrealestate.com" }, "broker": { "name": "Sotheby's International Realty", "phone": "", "email": "" } }; ]]>
100 Via Milpitas
CARMEL VAL, CA 93924

Click here for map
Residential Home
$3,000,000
6,000 Sq Feet
5 Bedrooms
5 Bathrooms
1 Partial Bath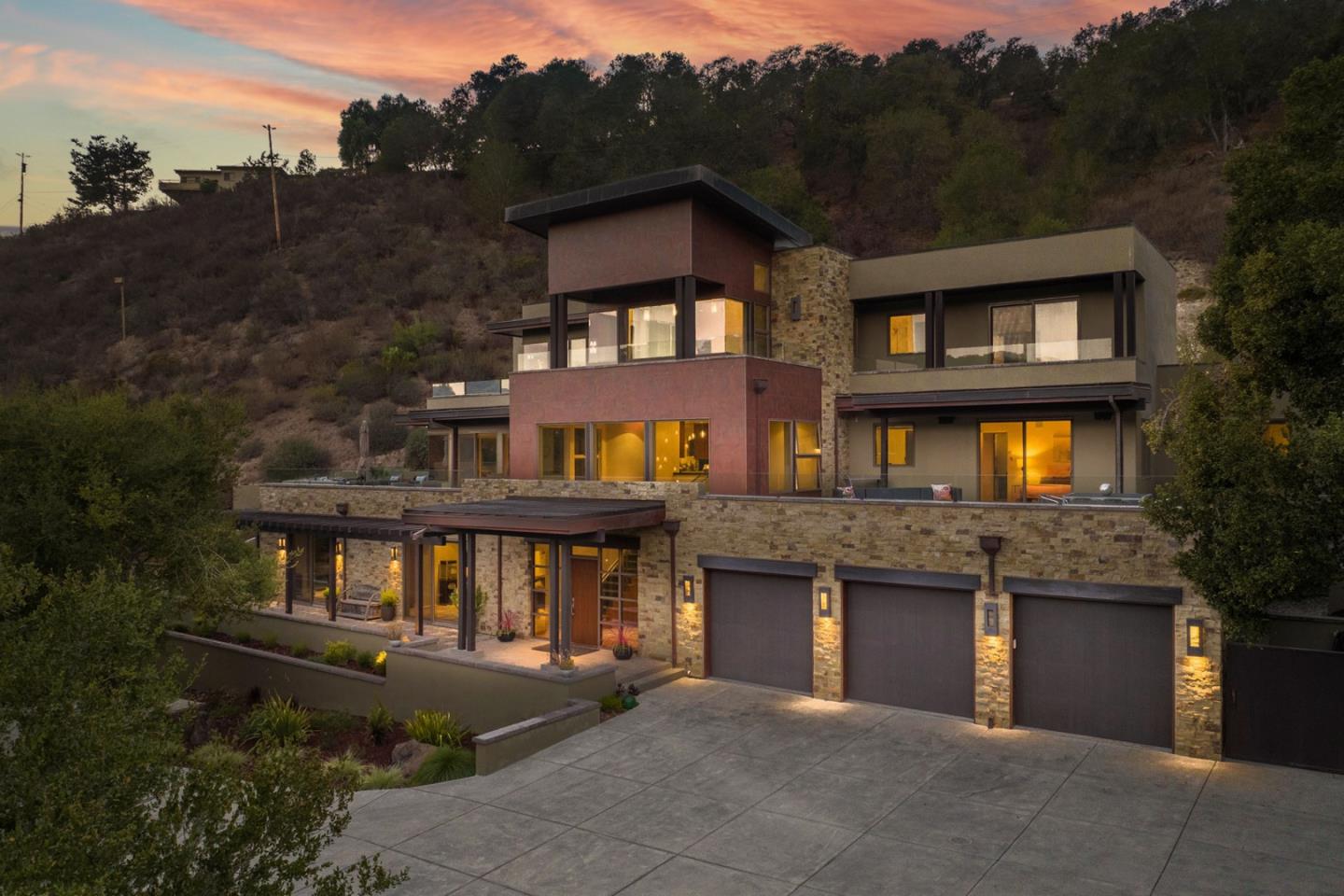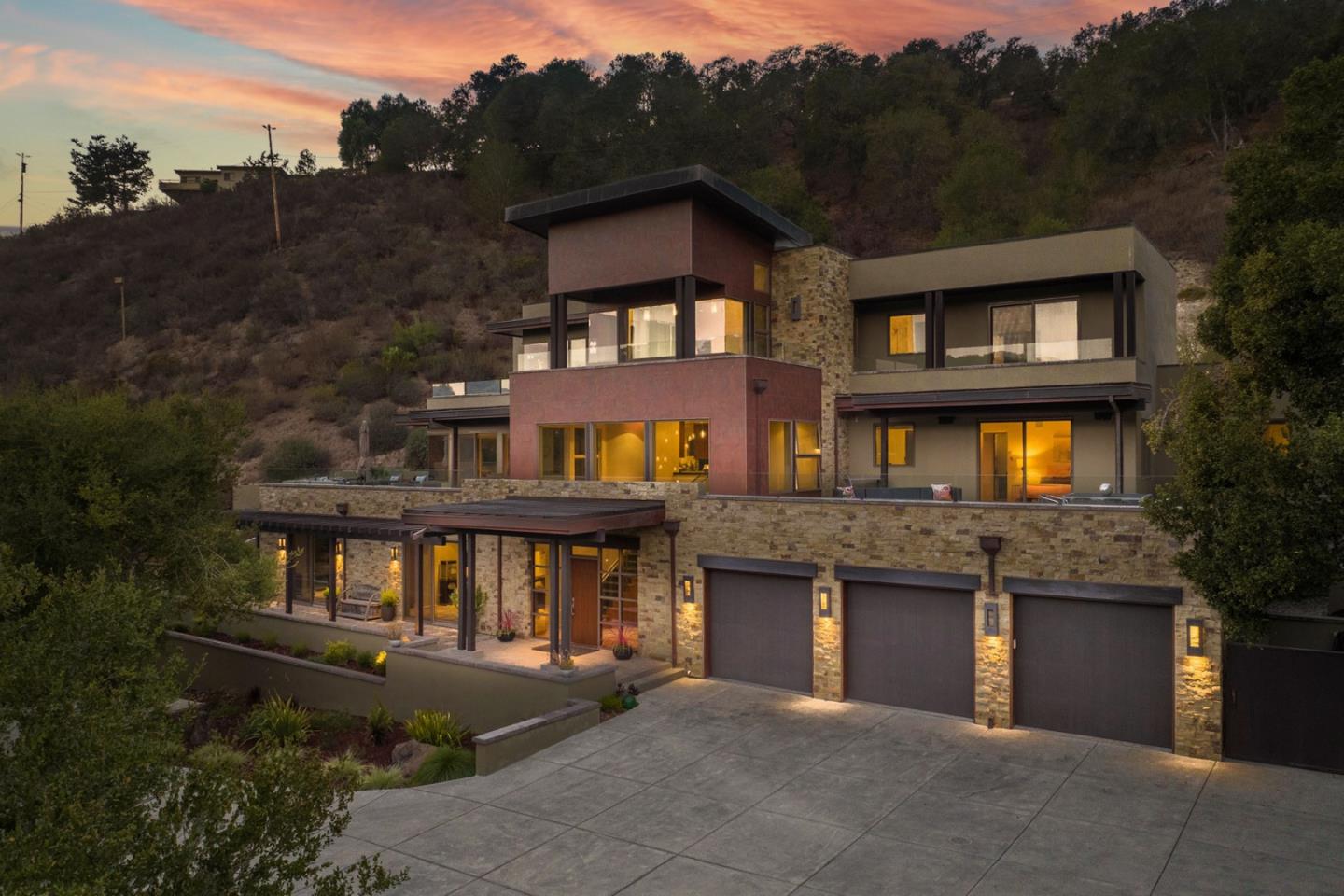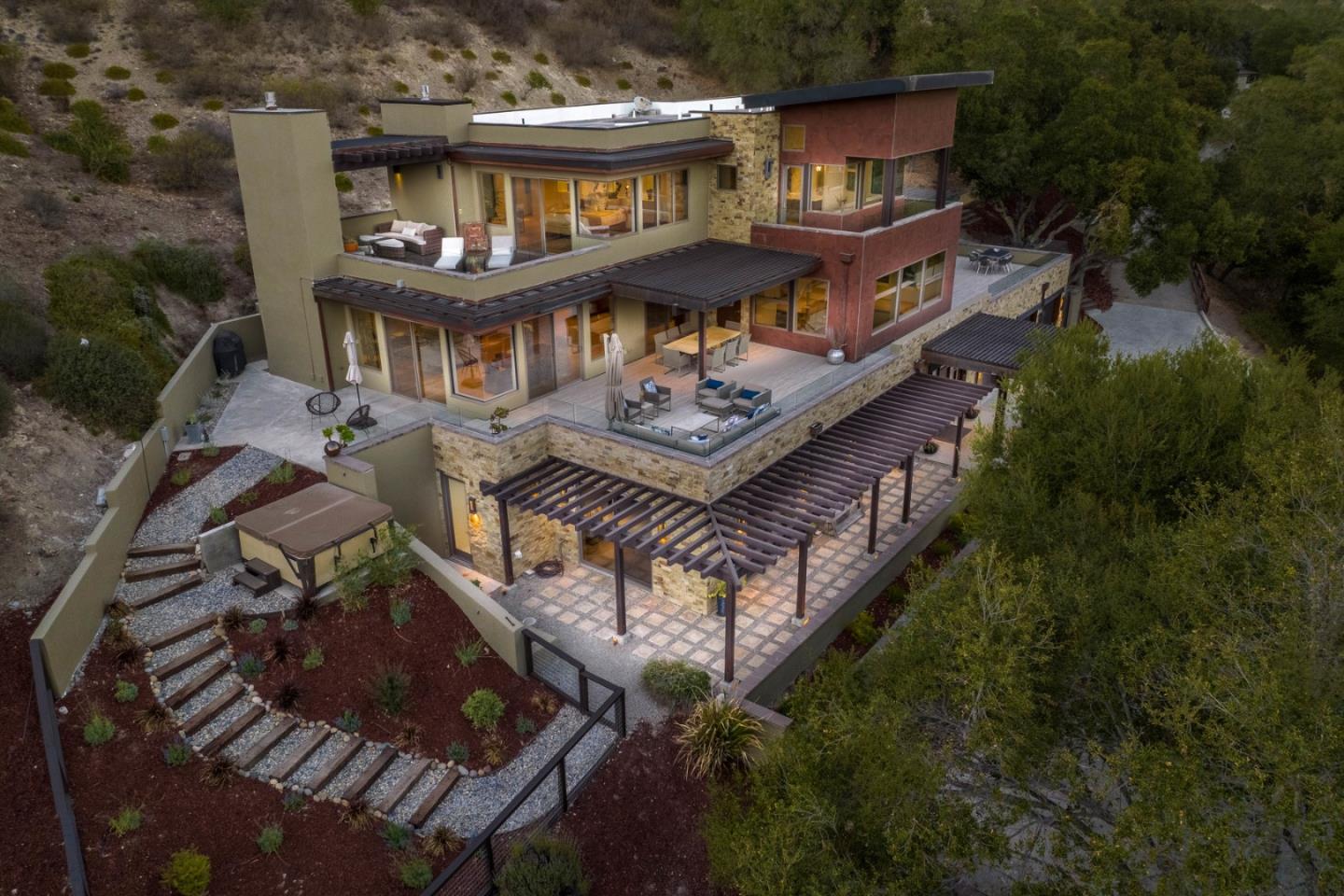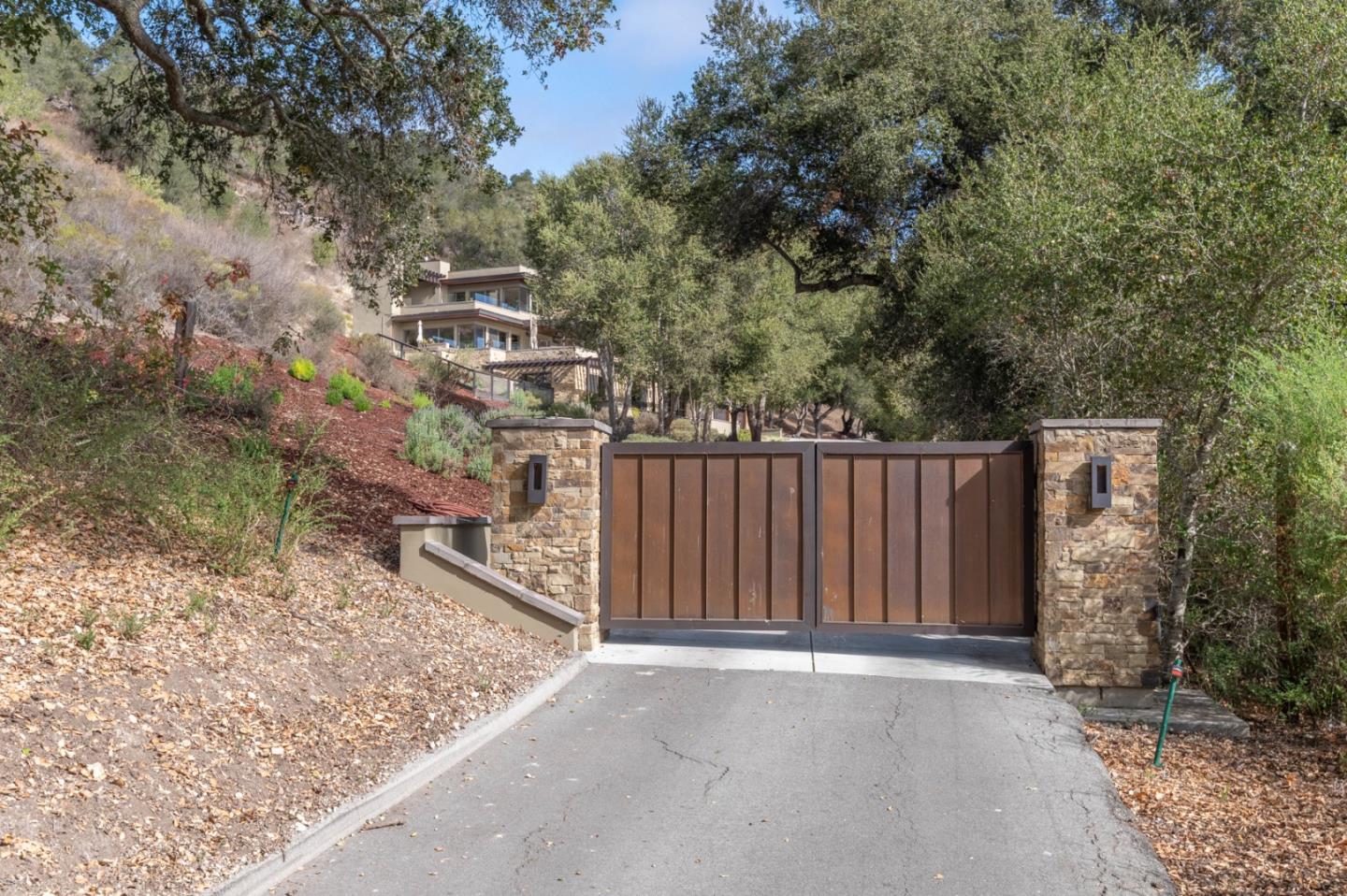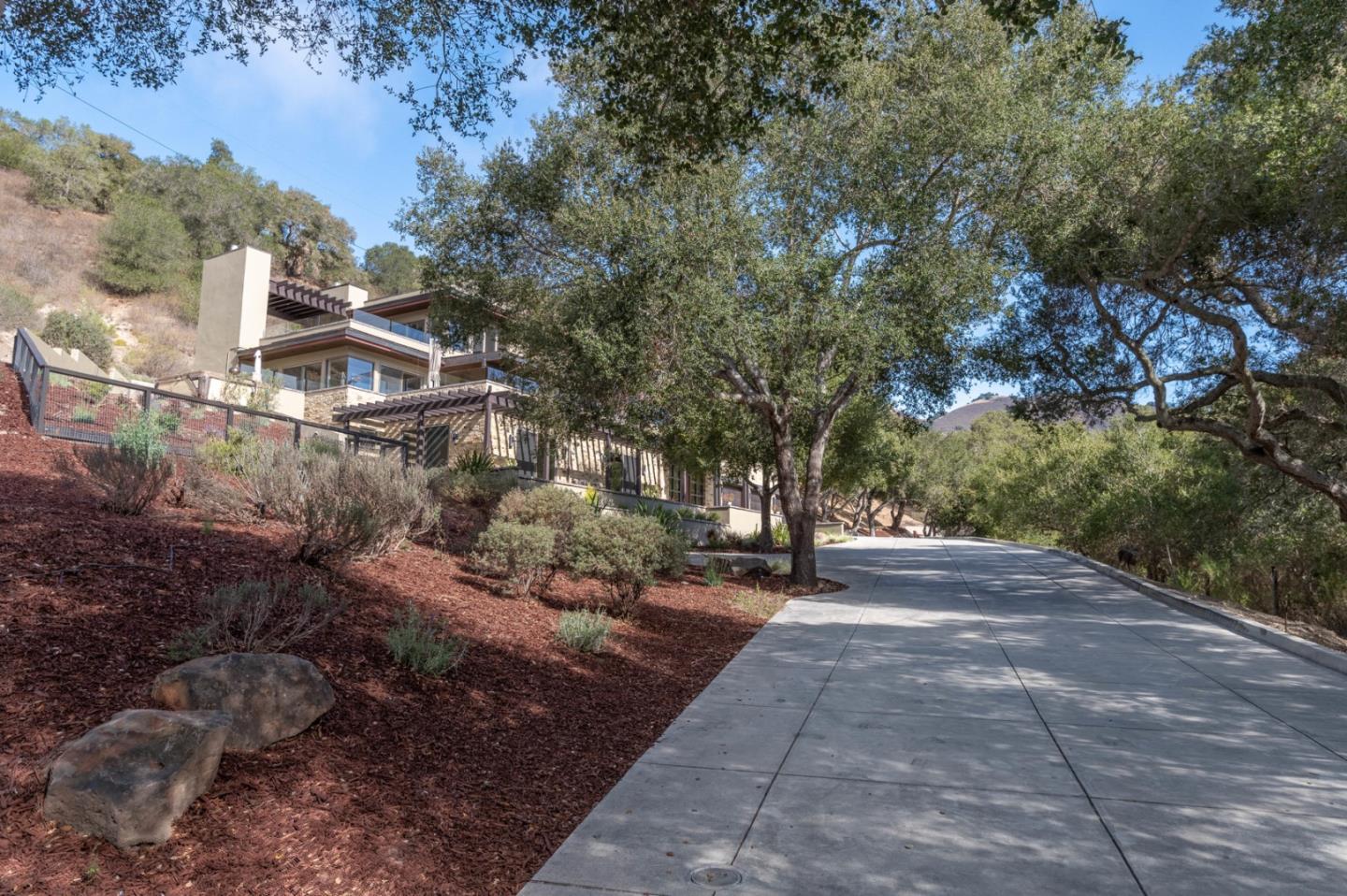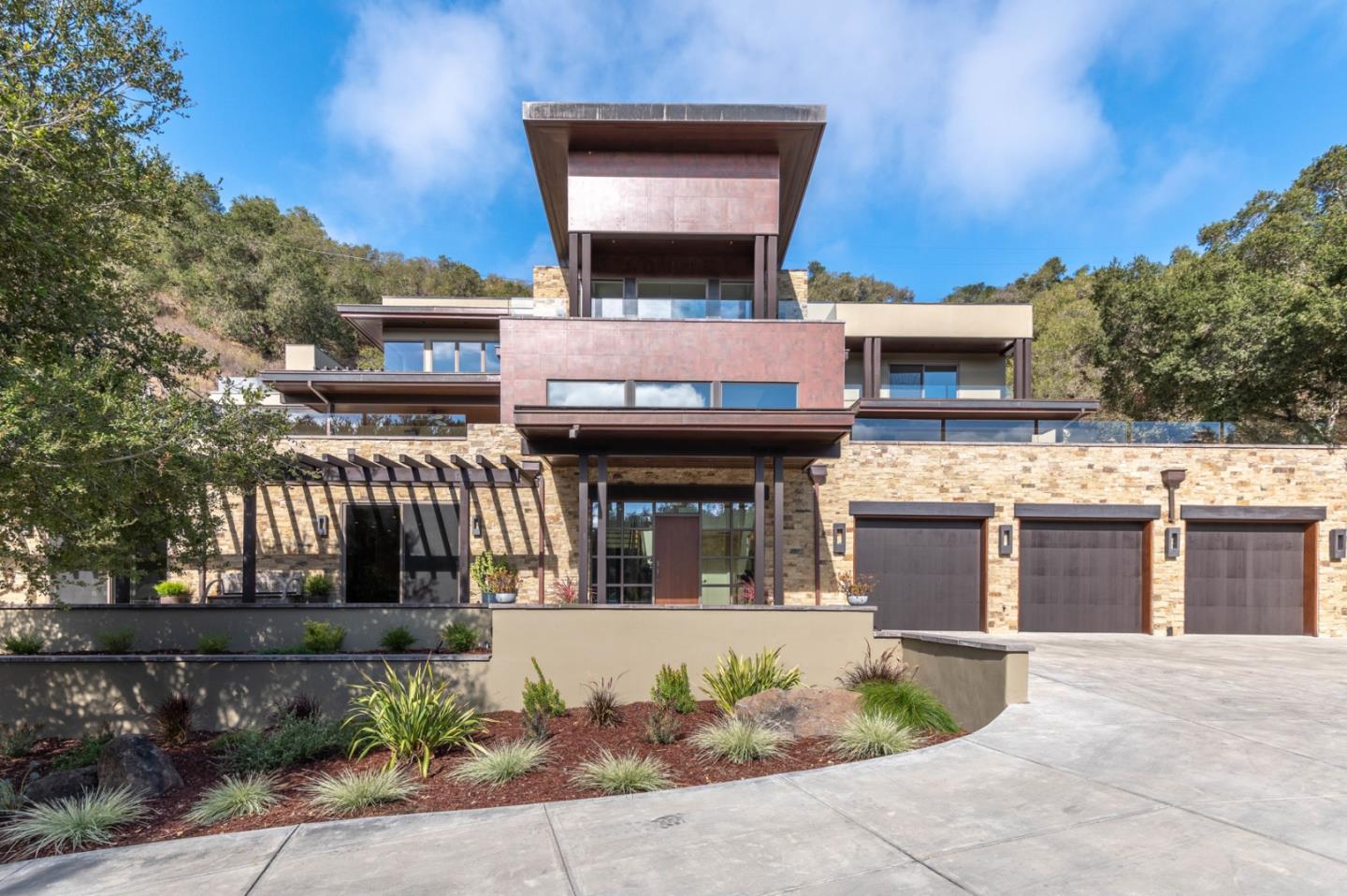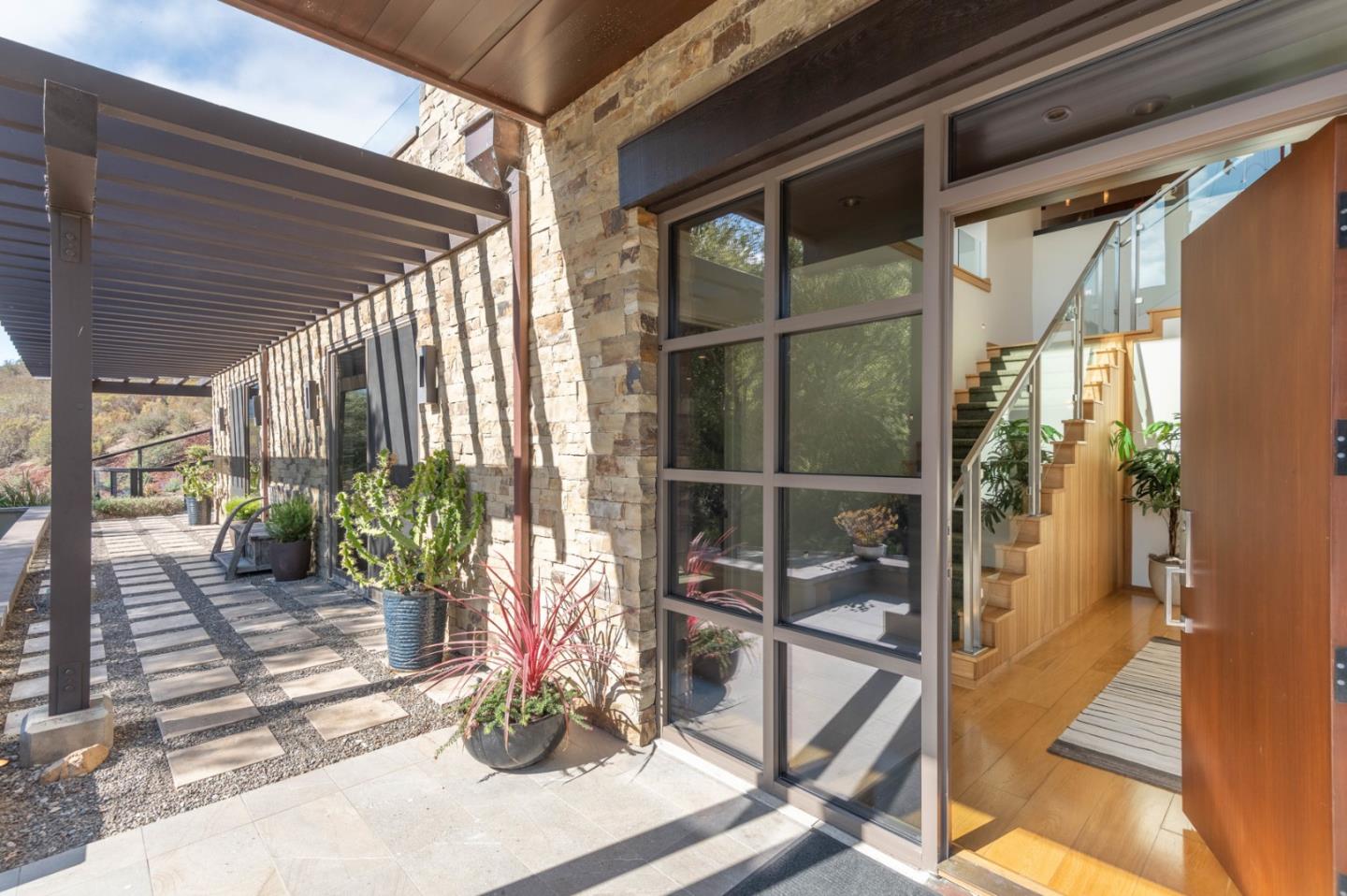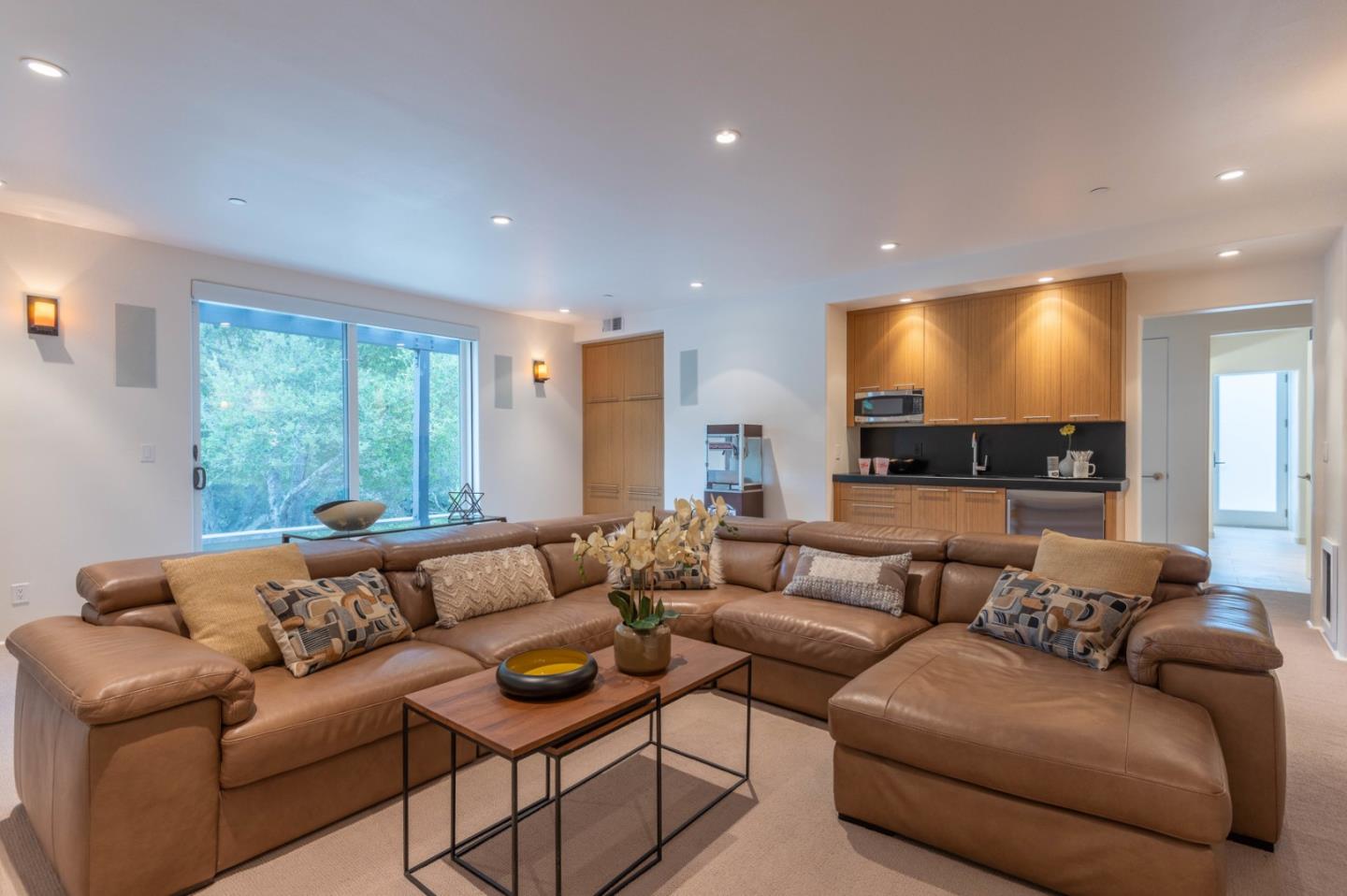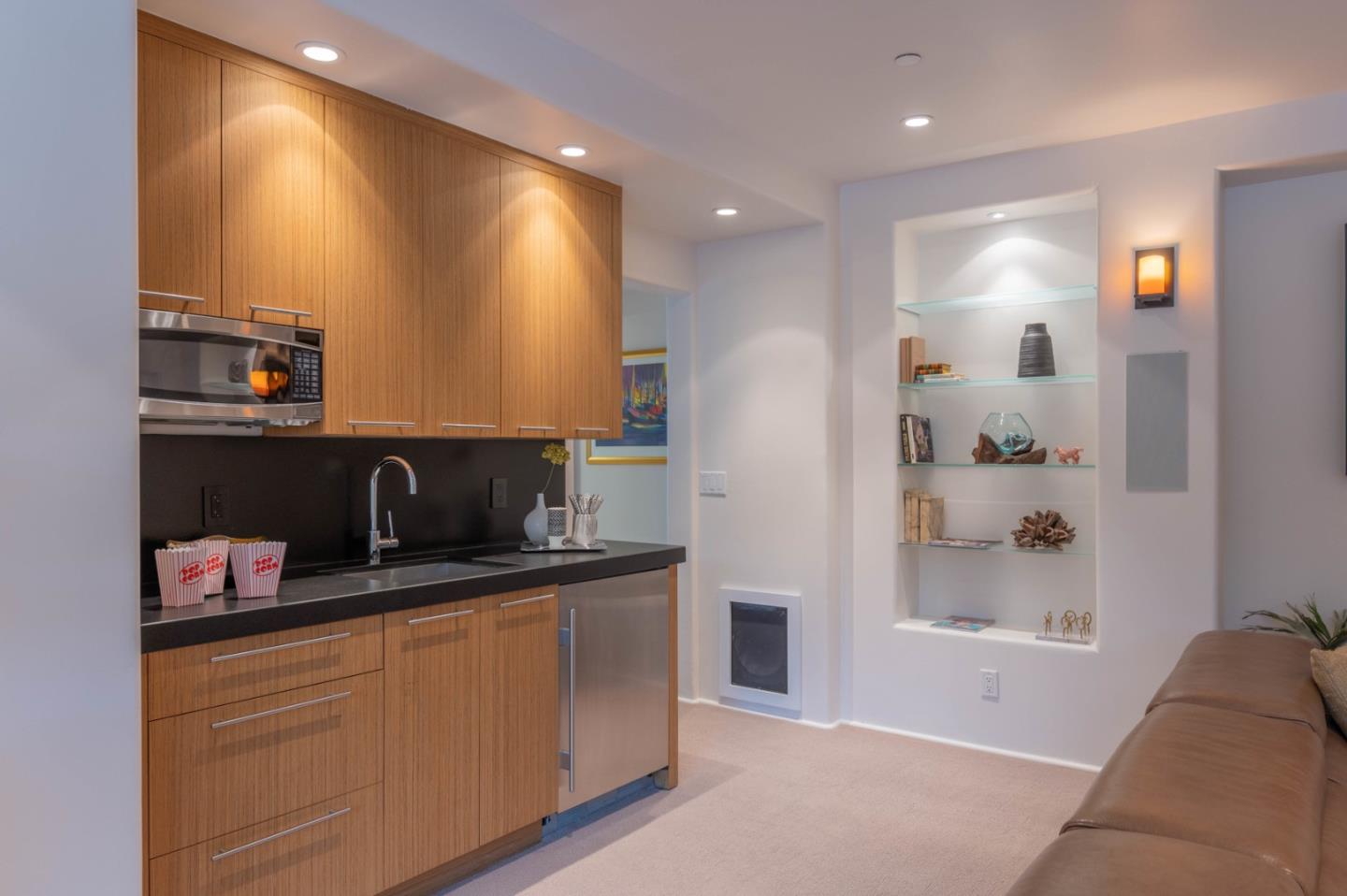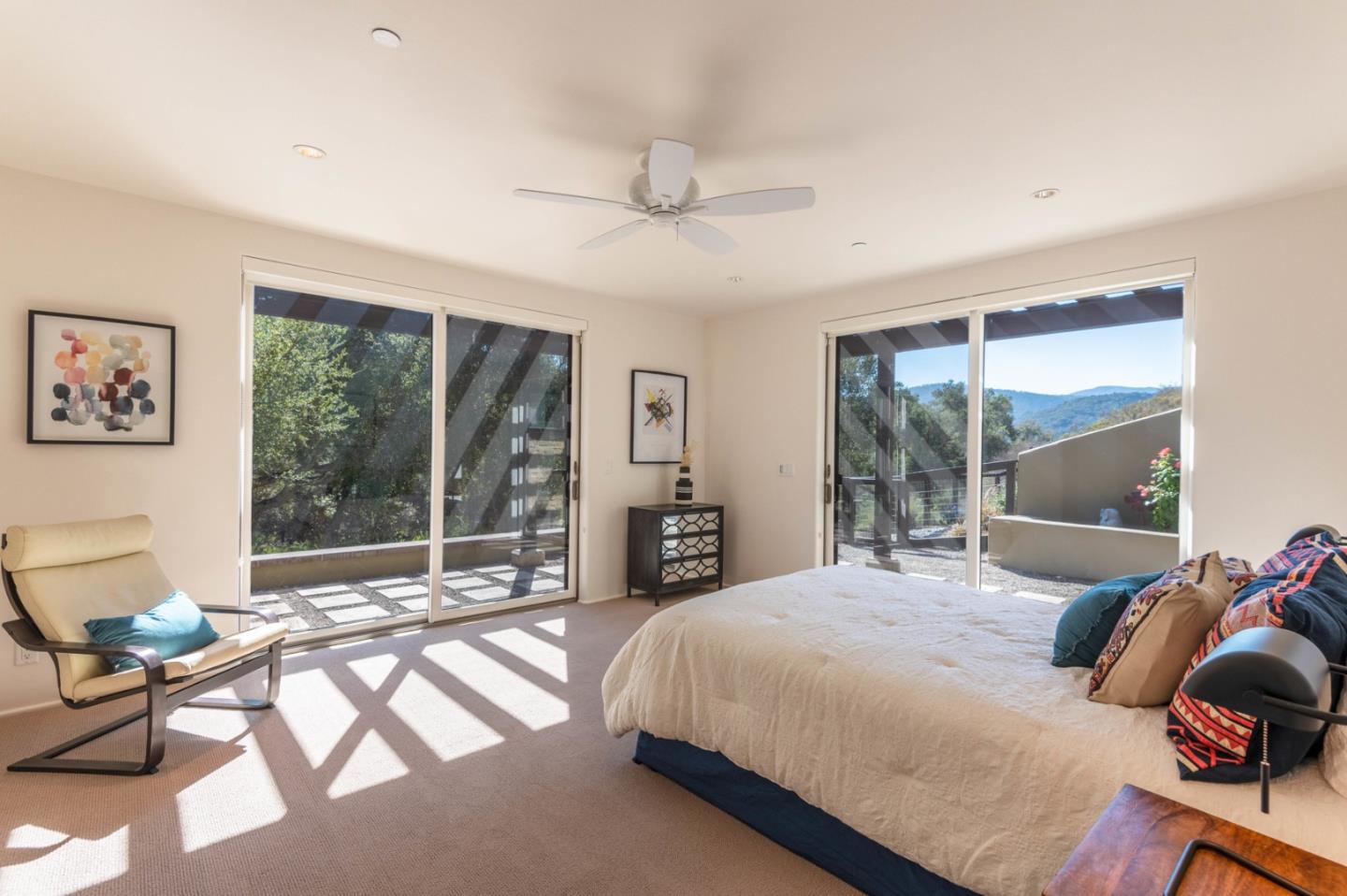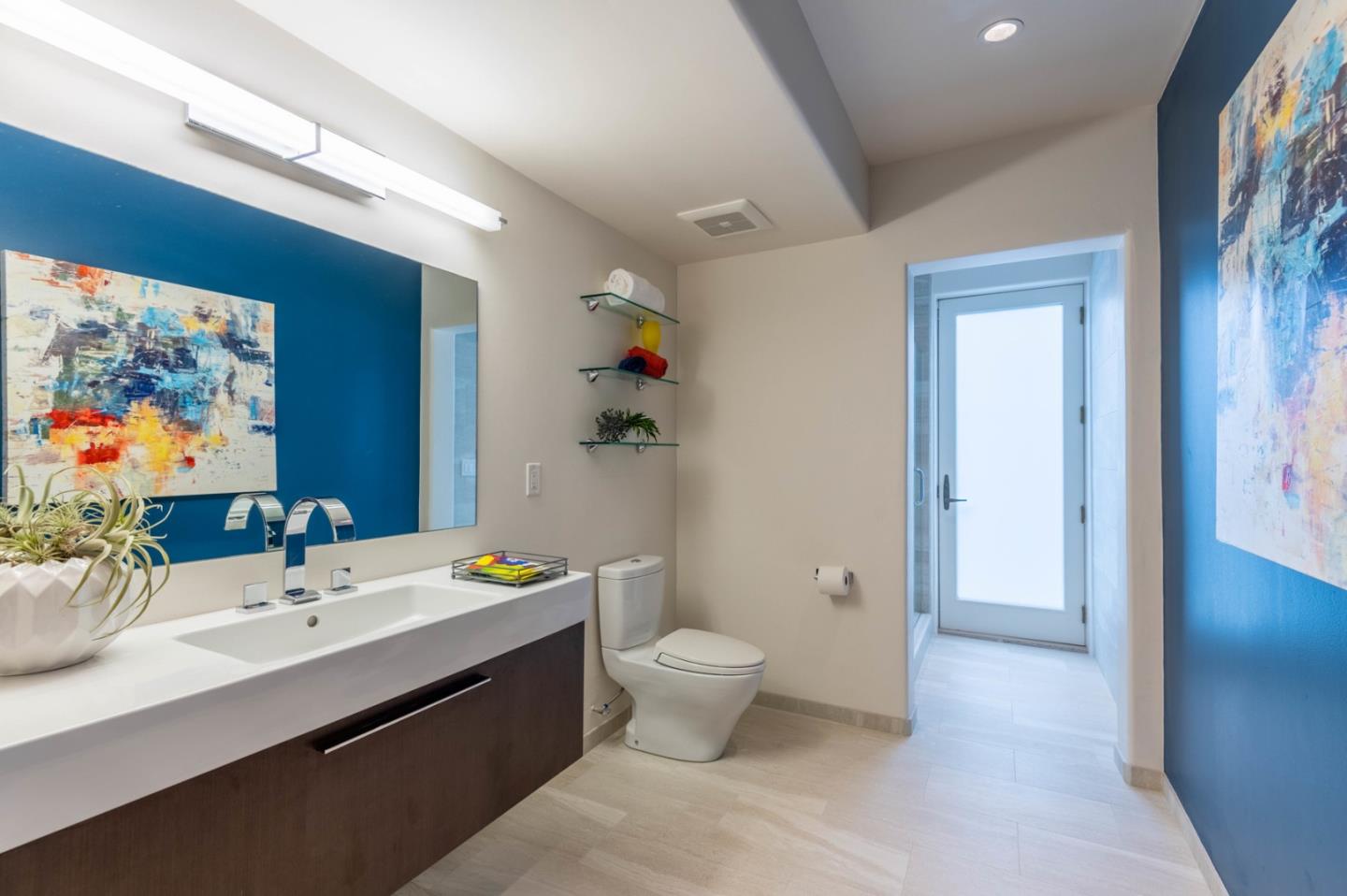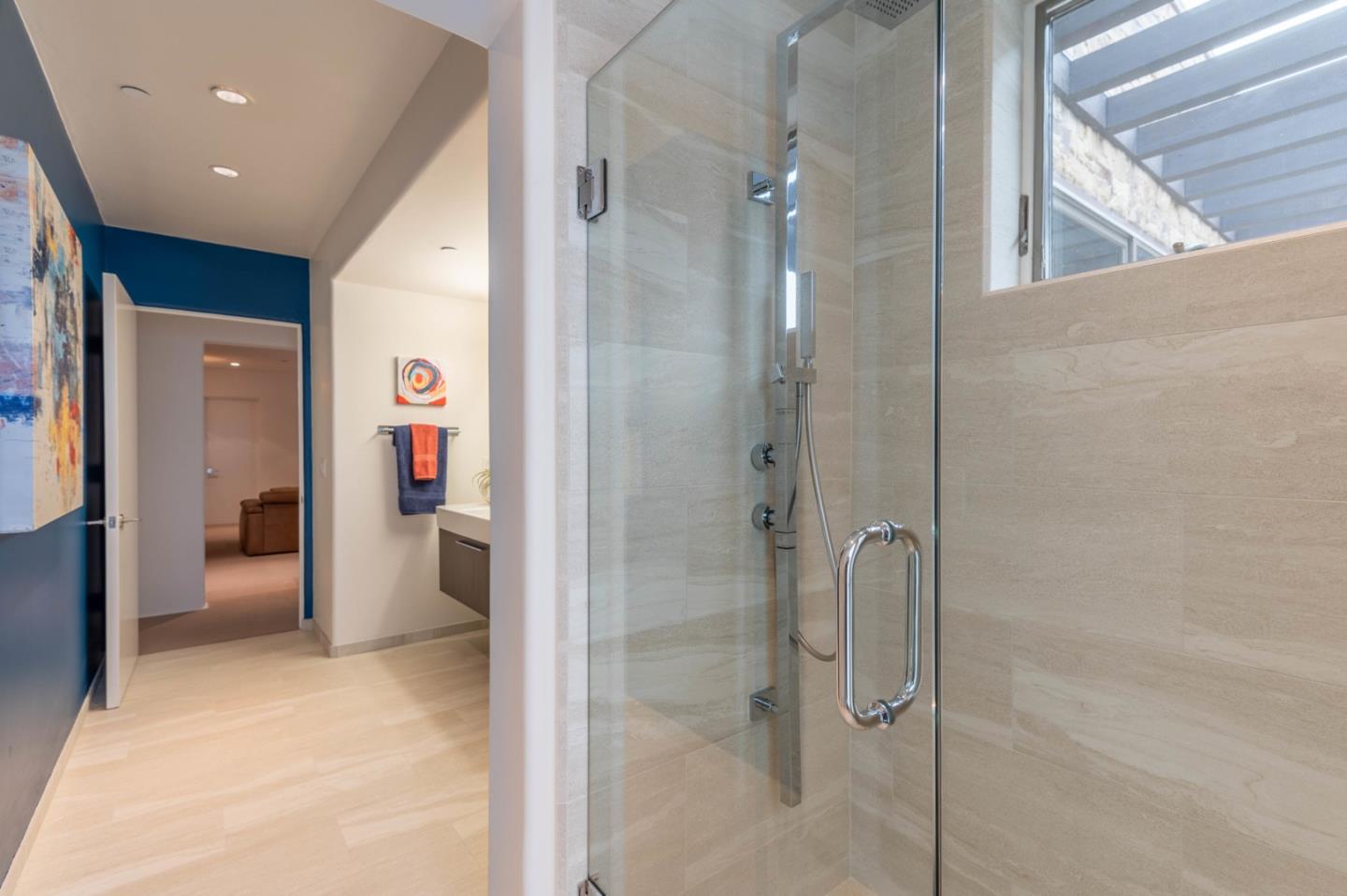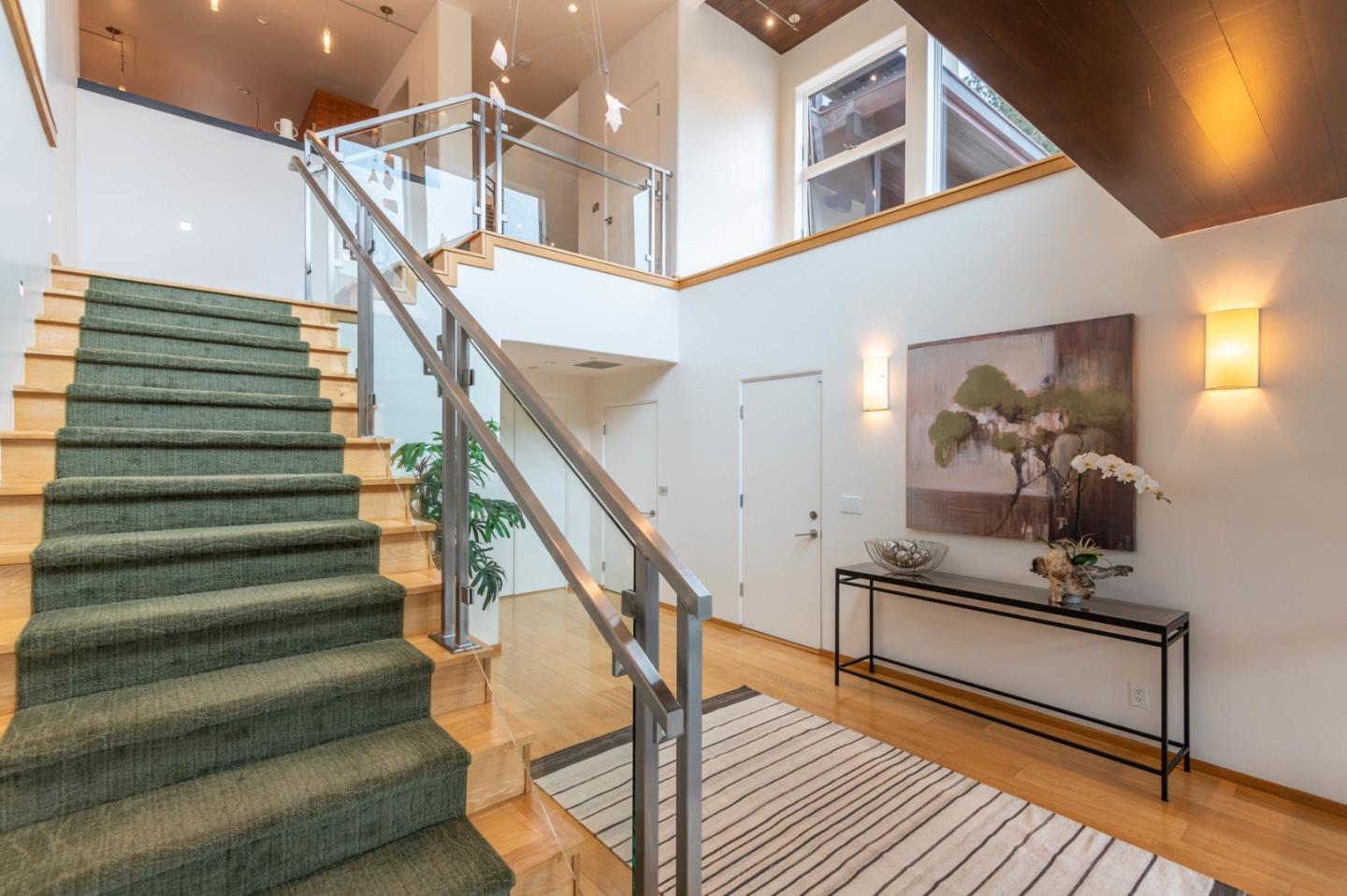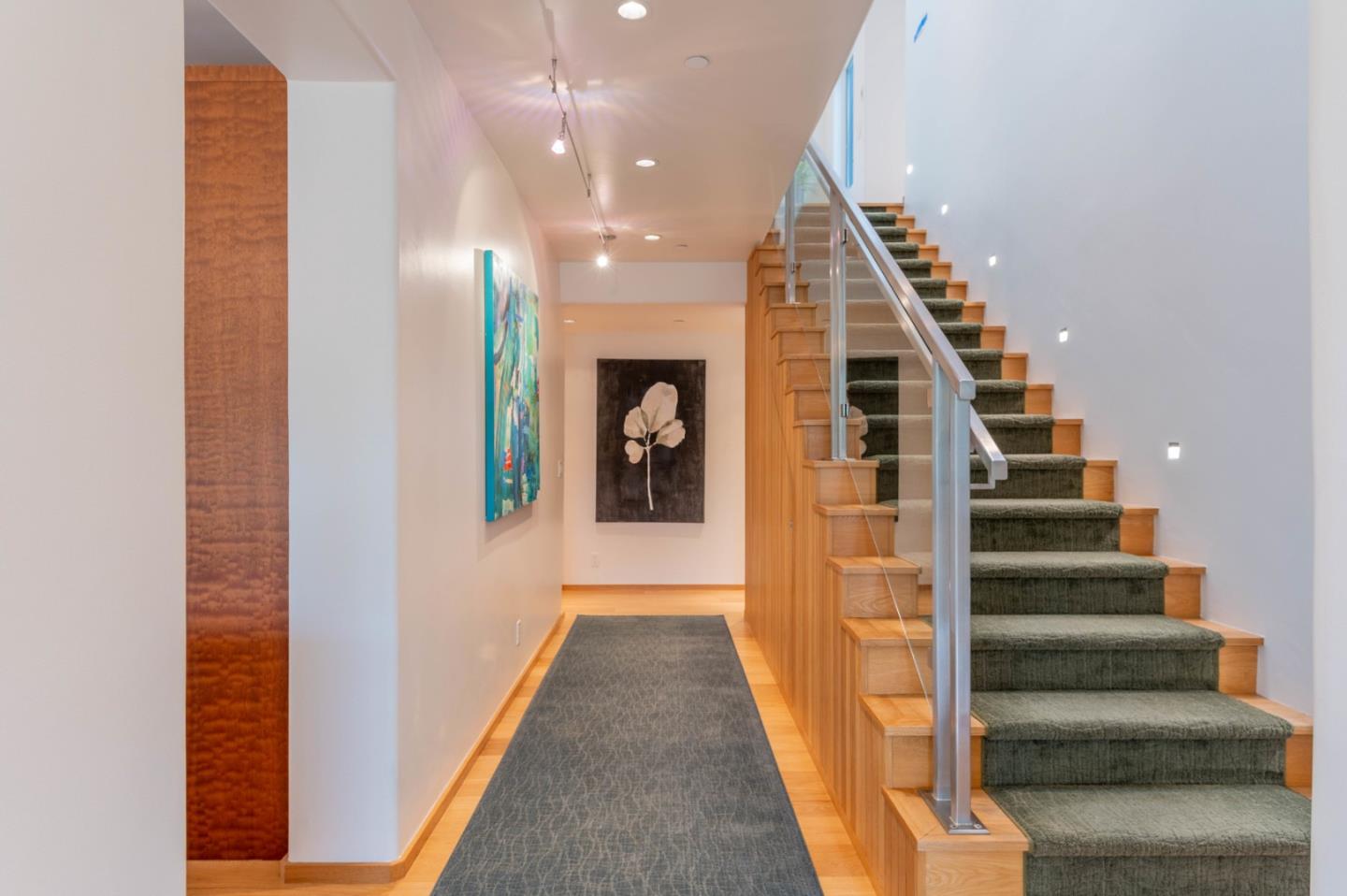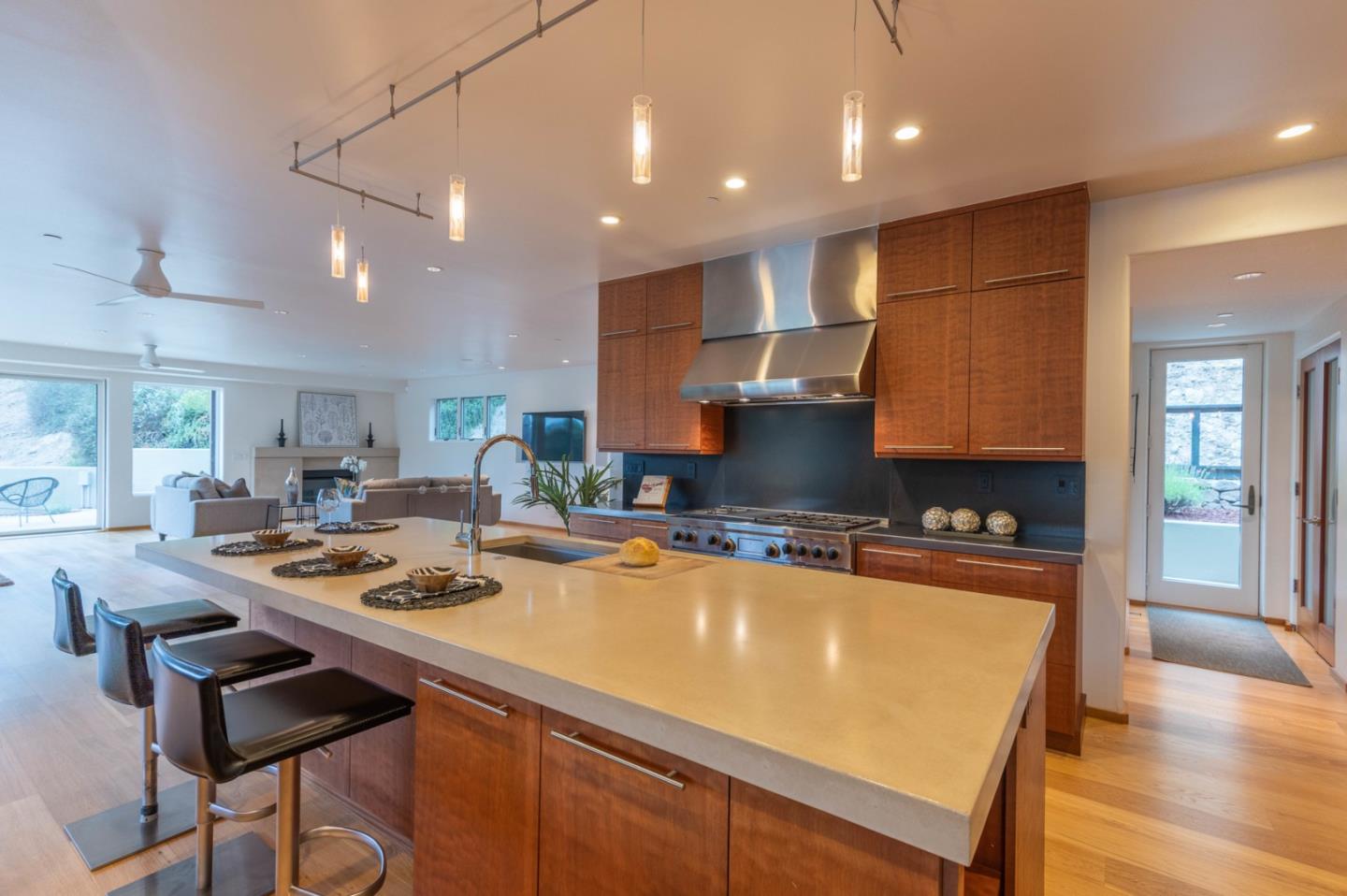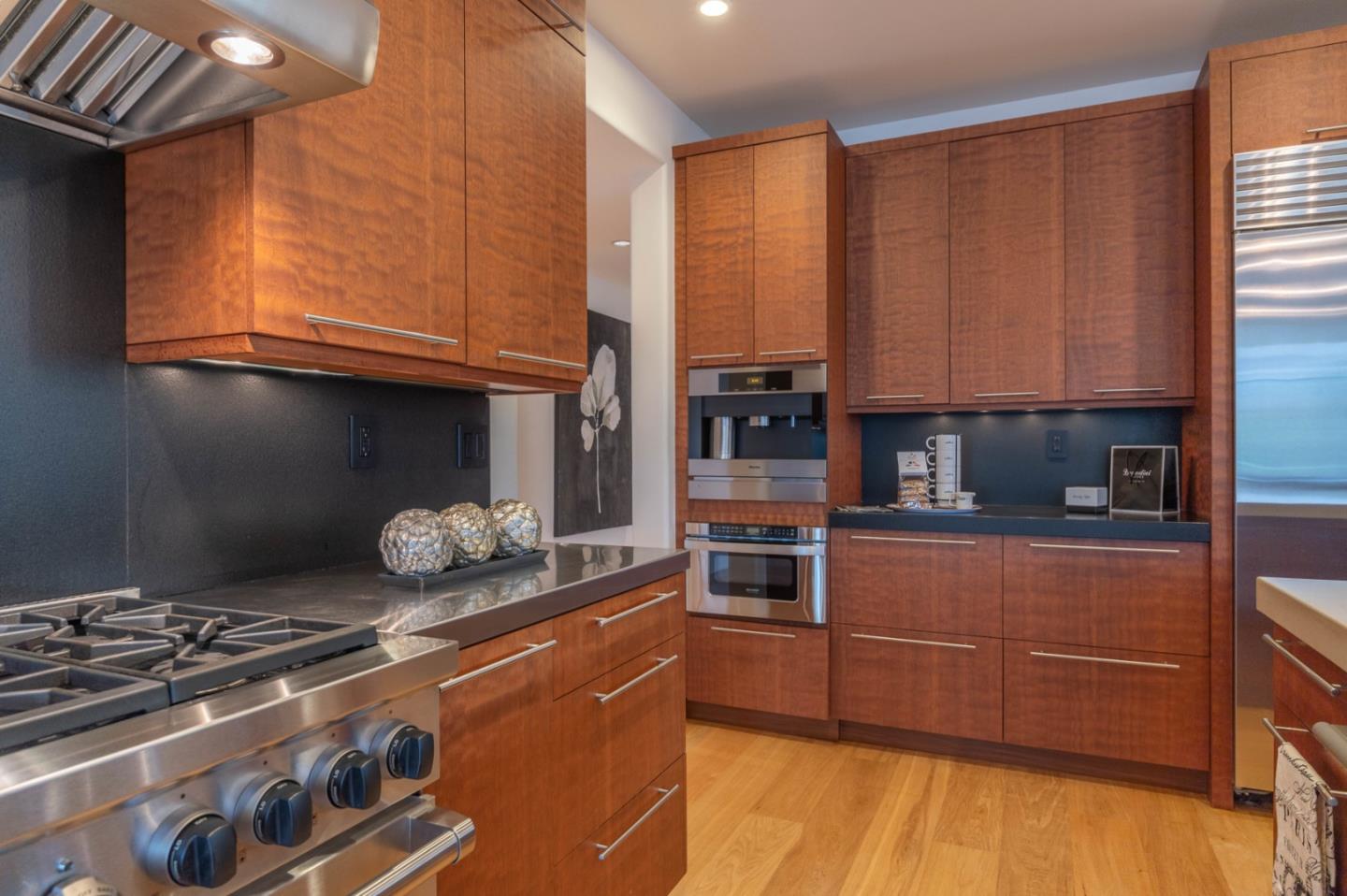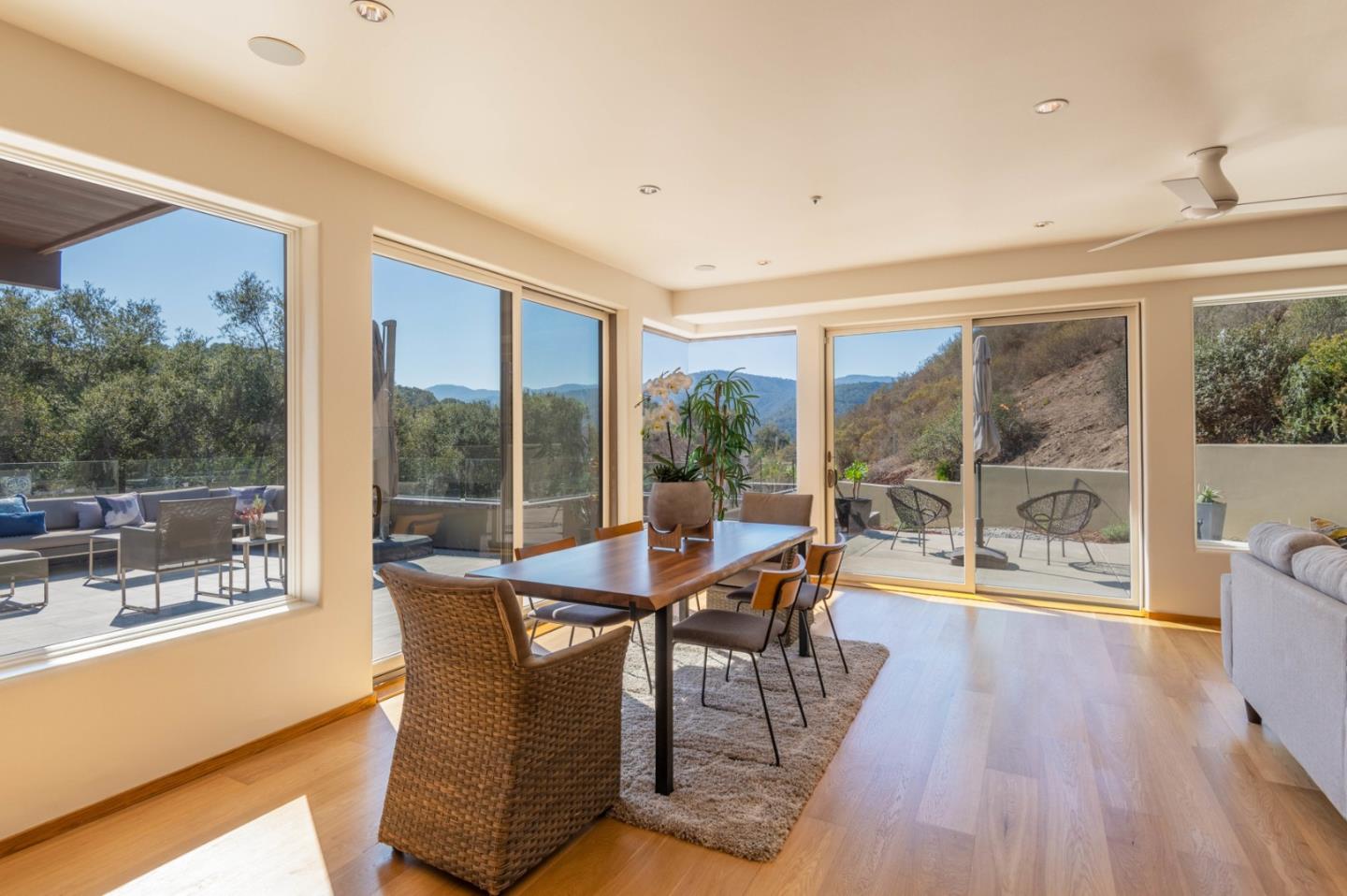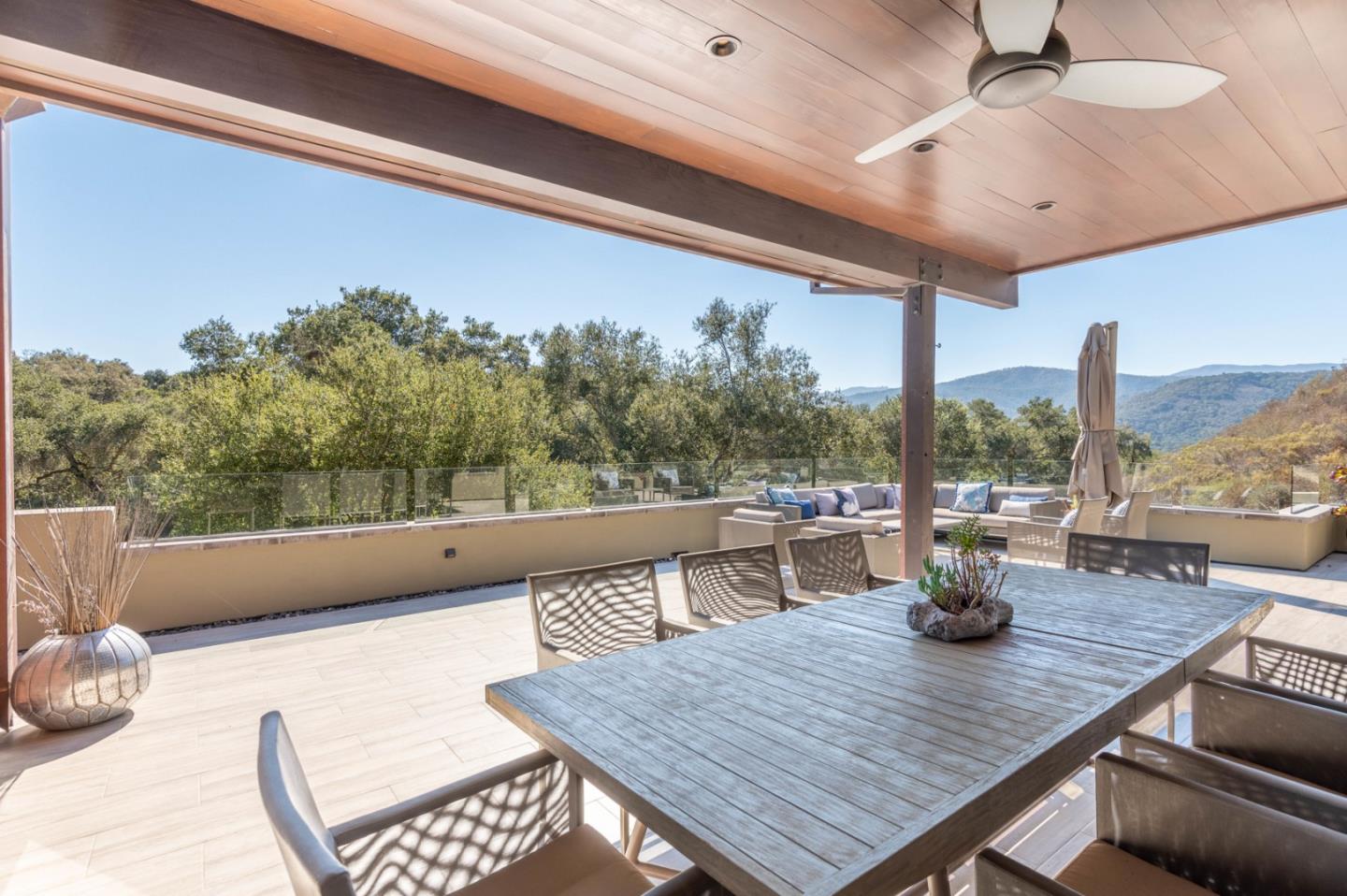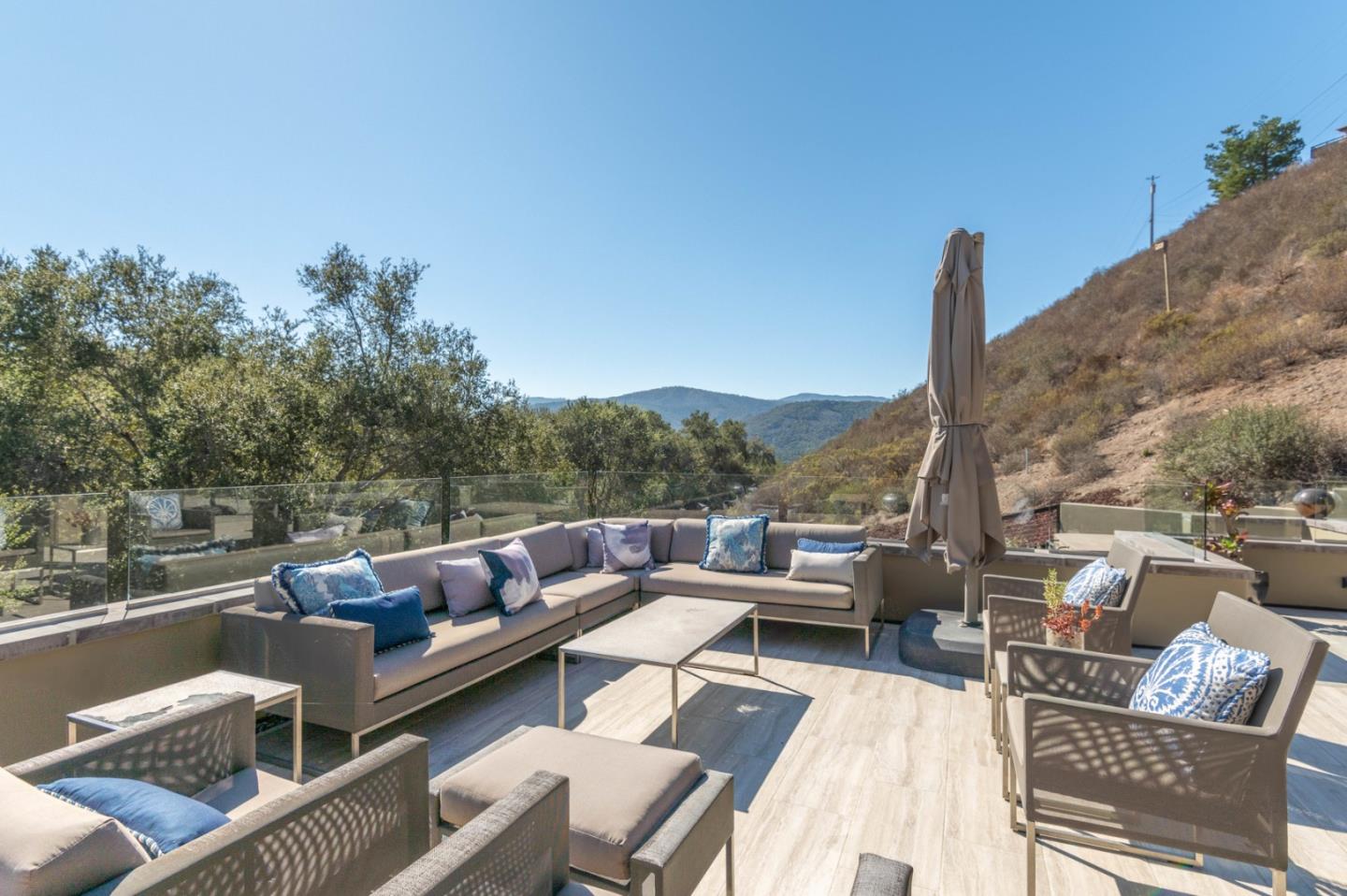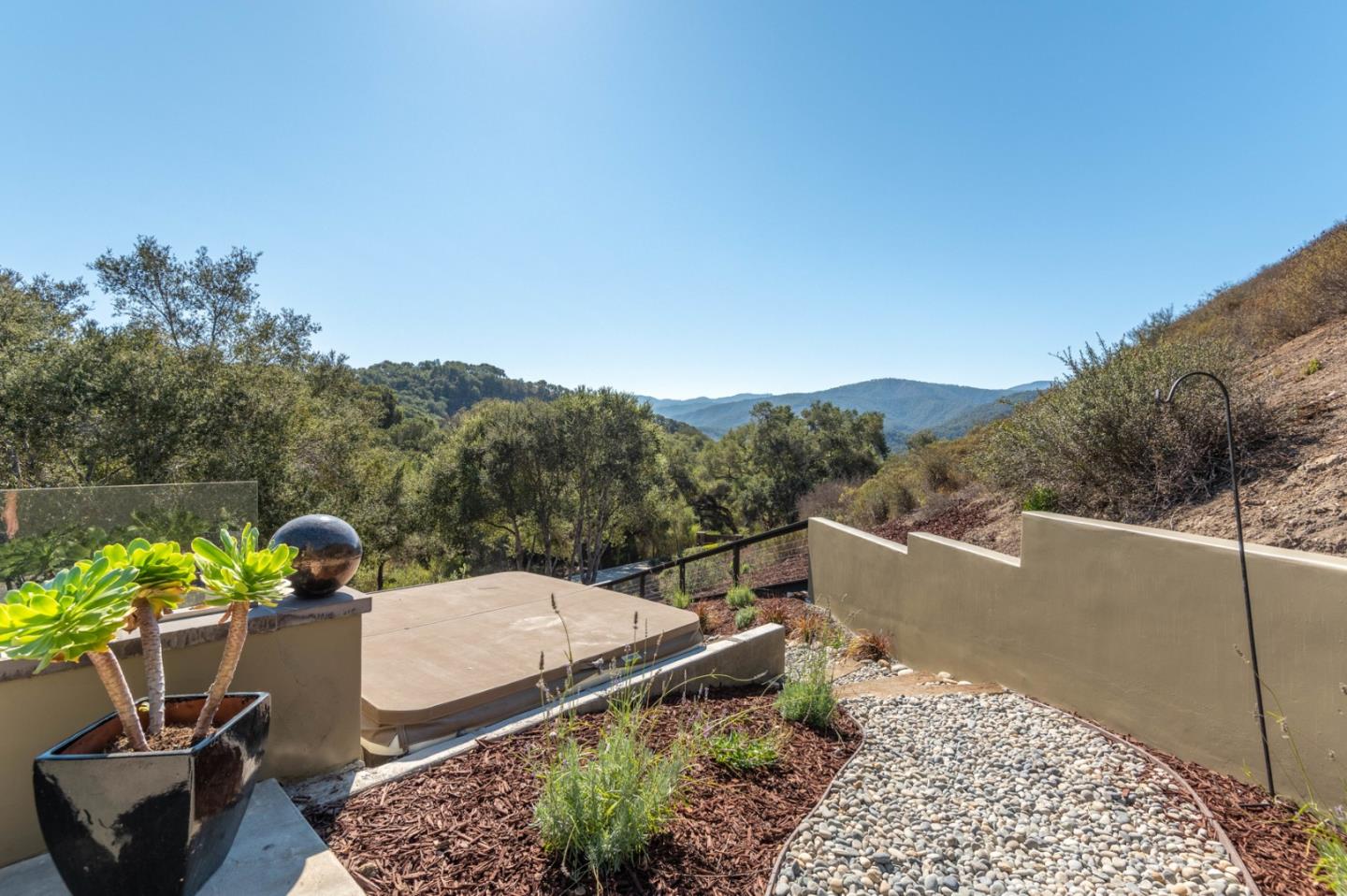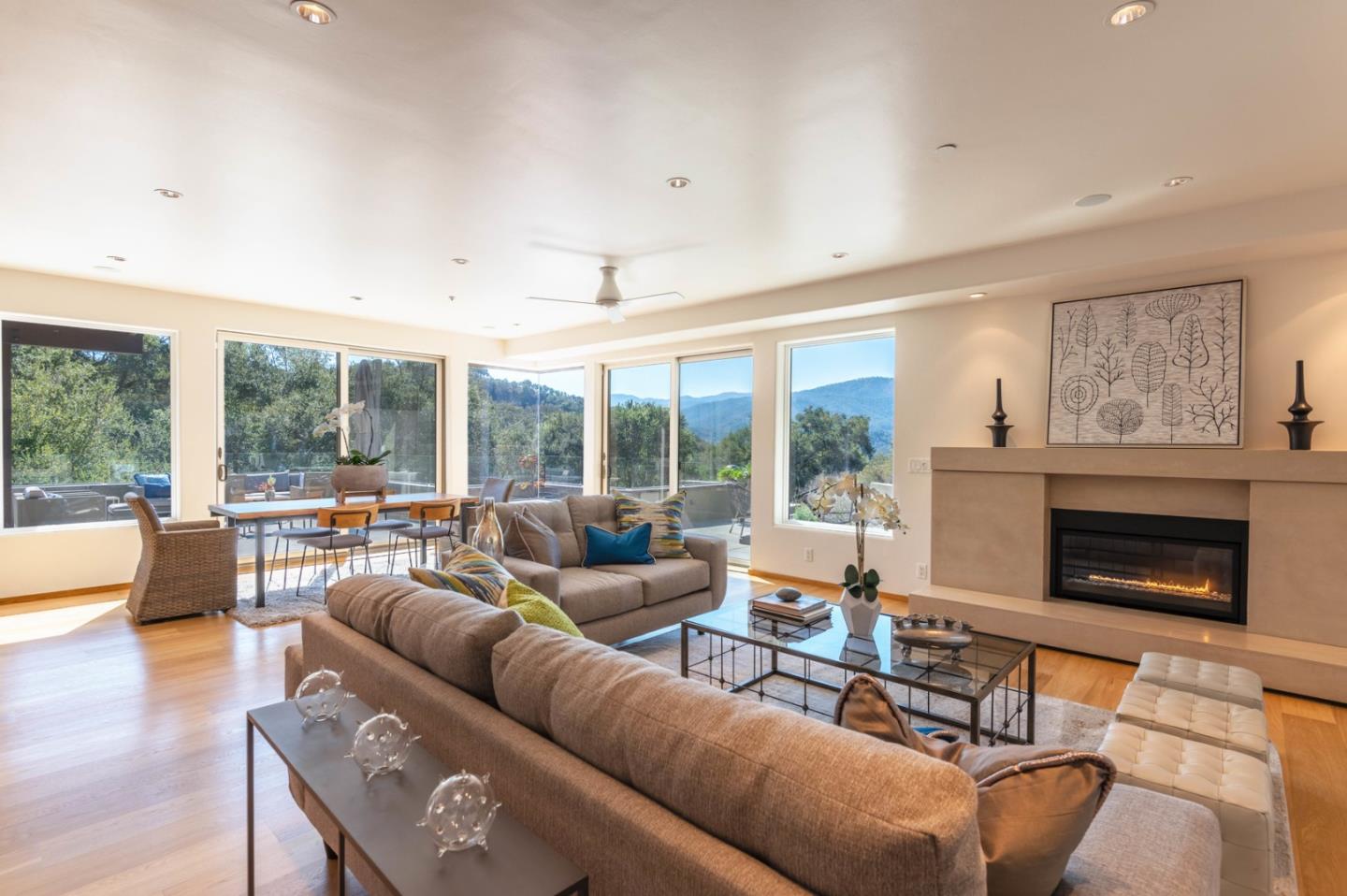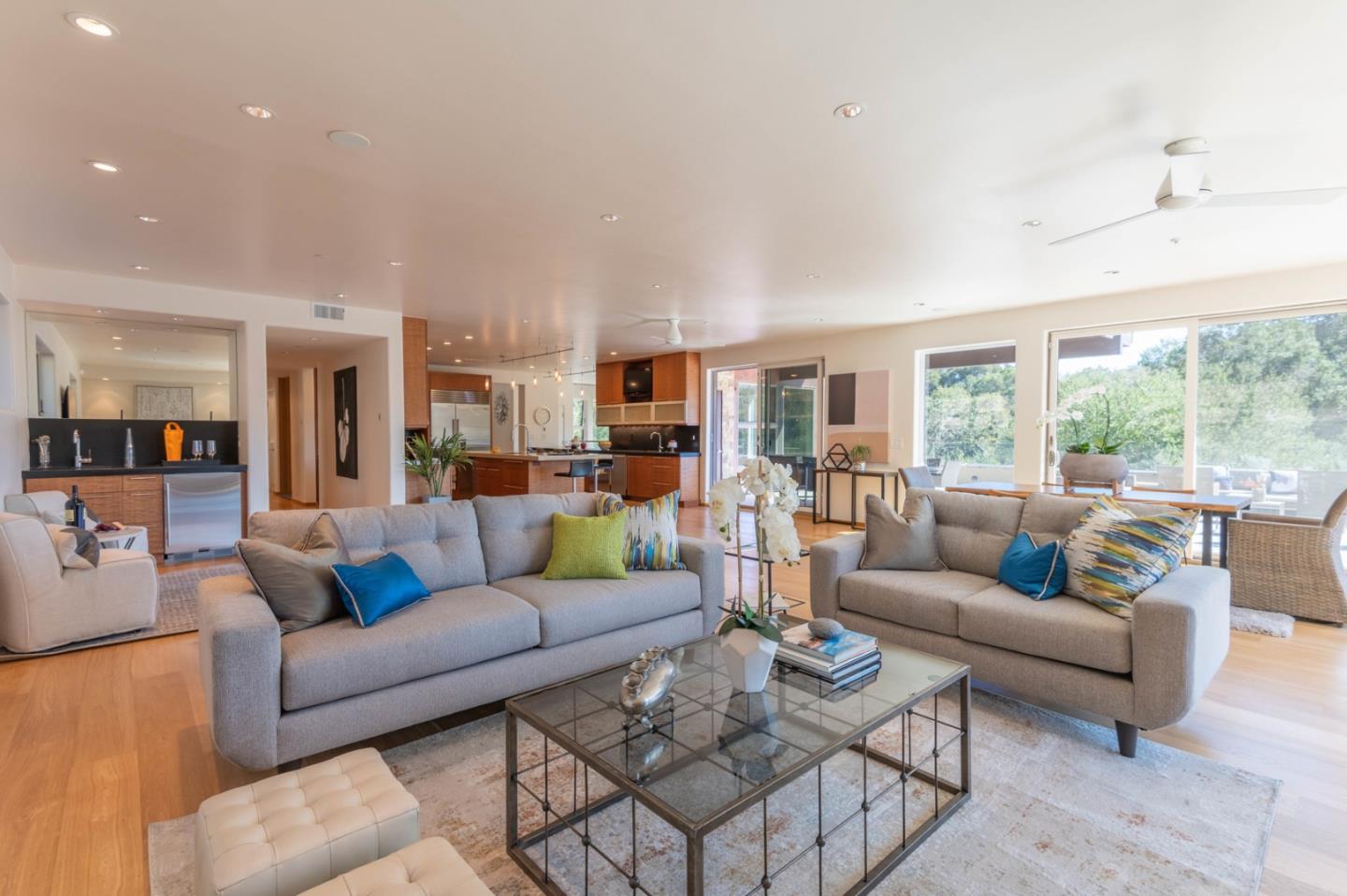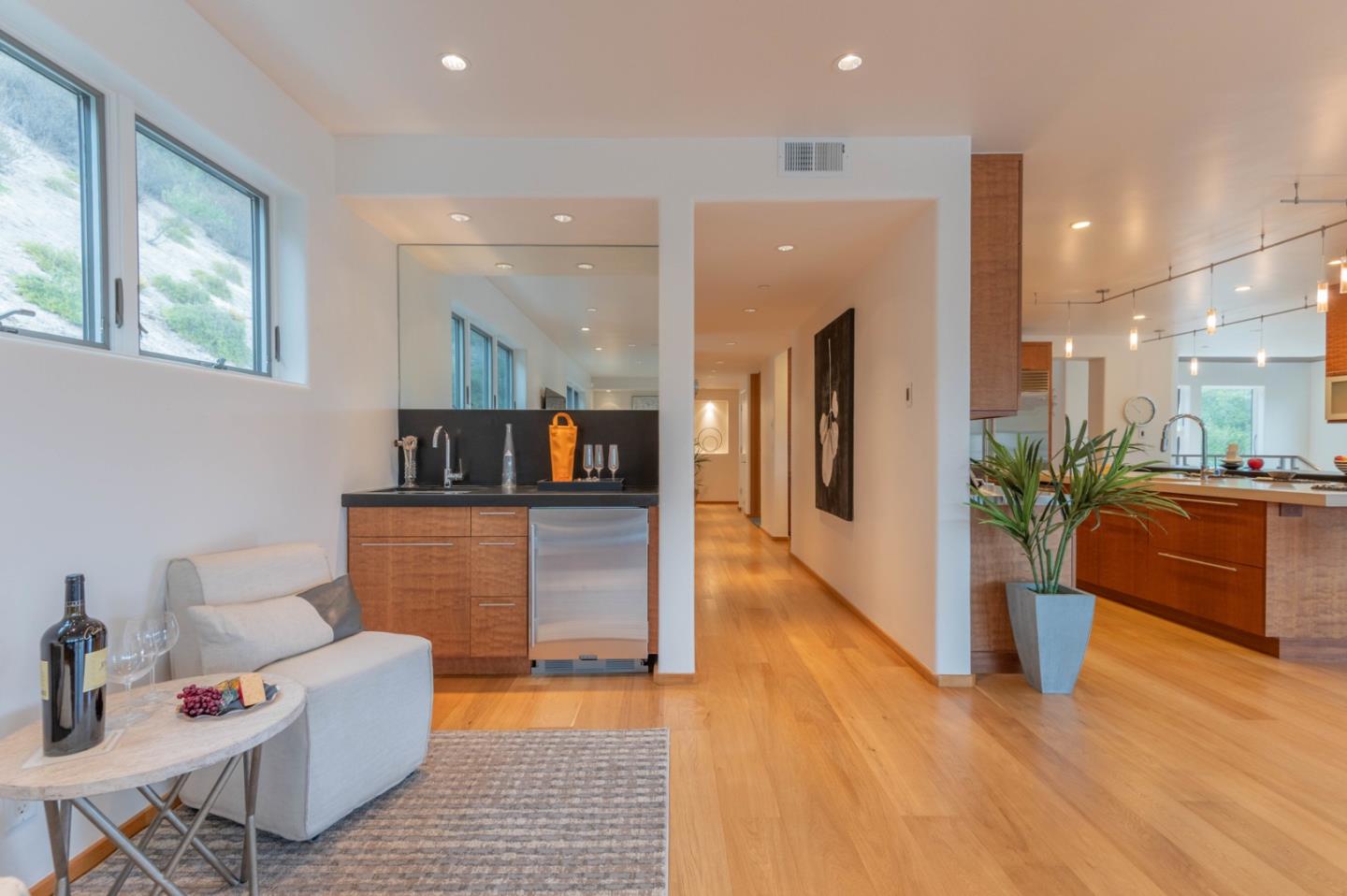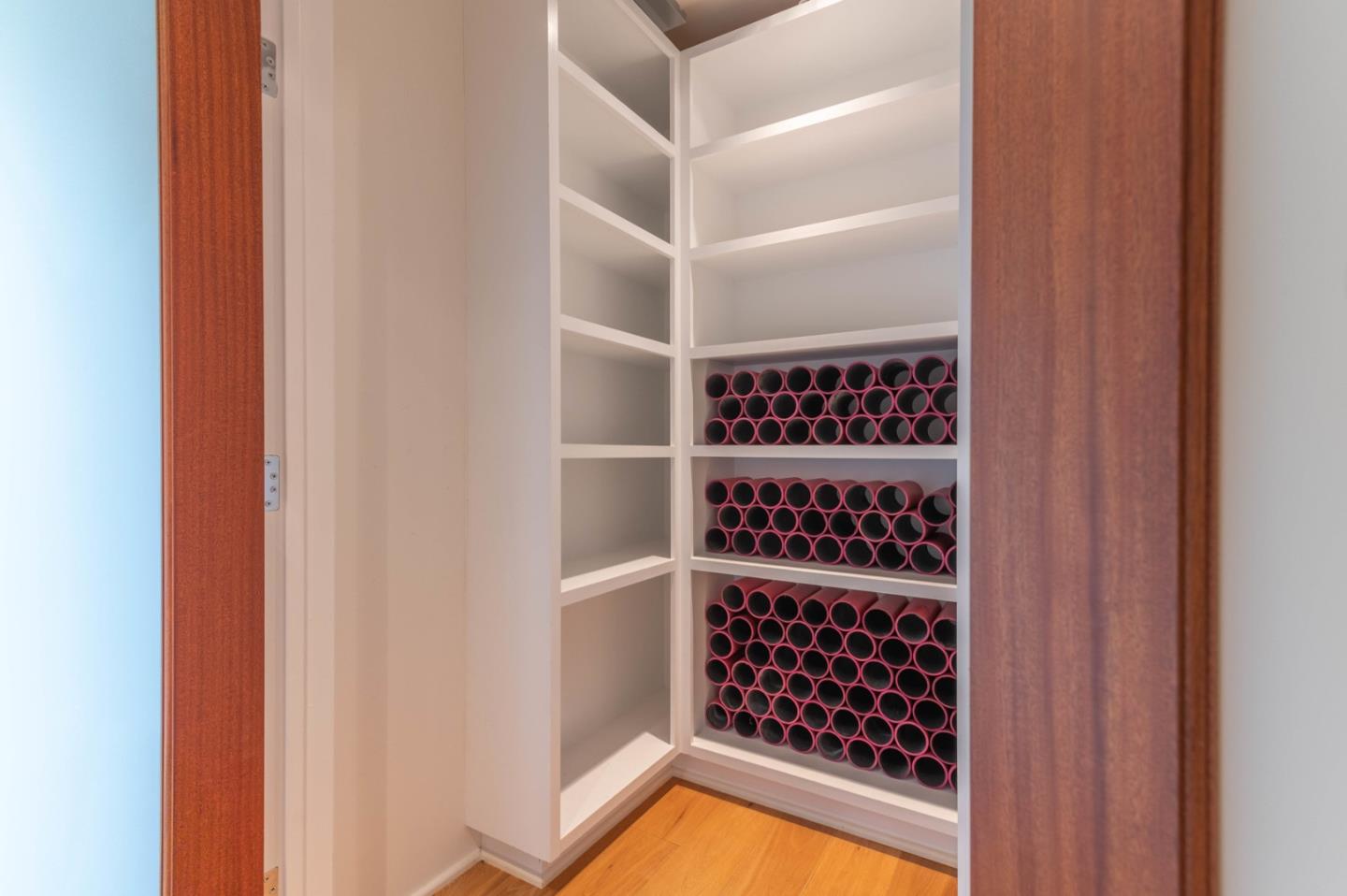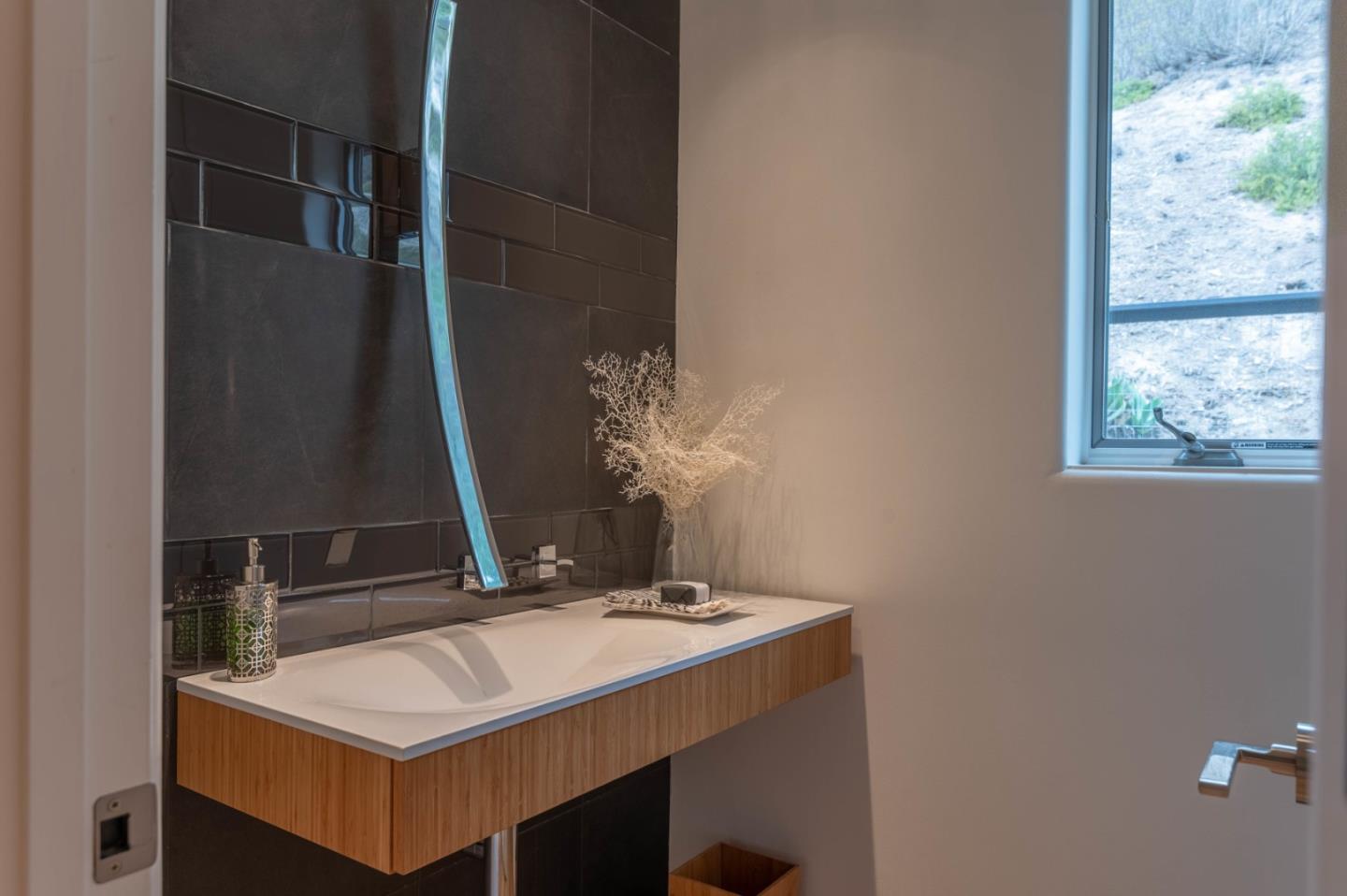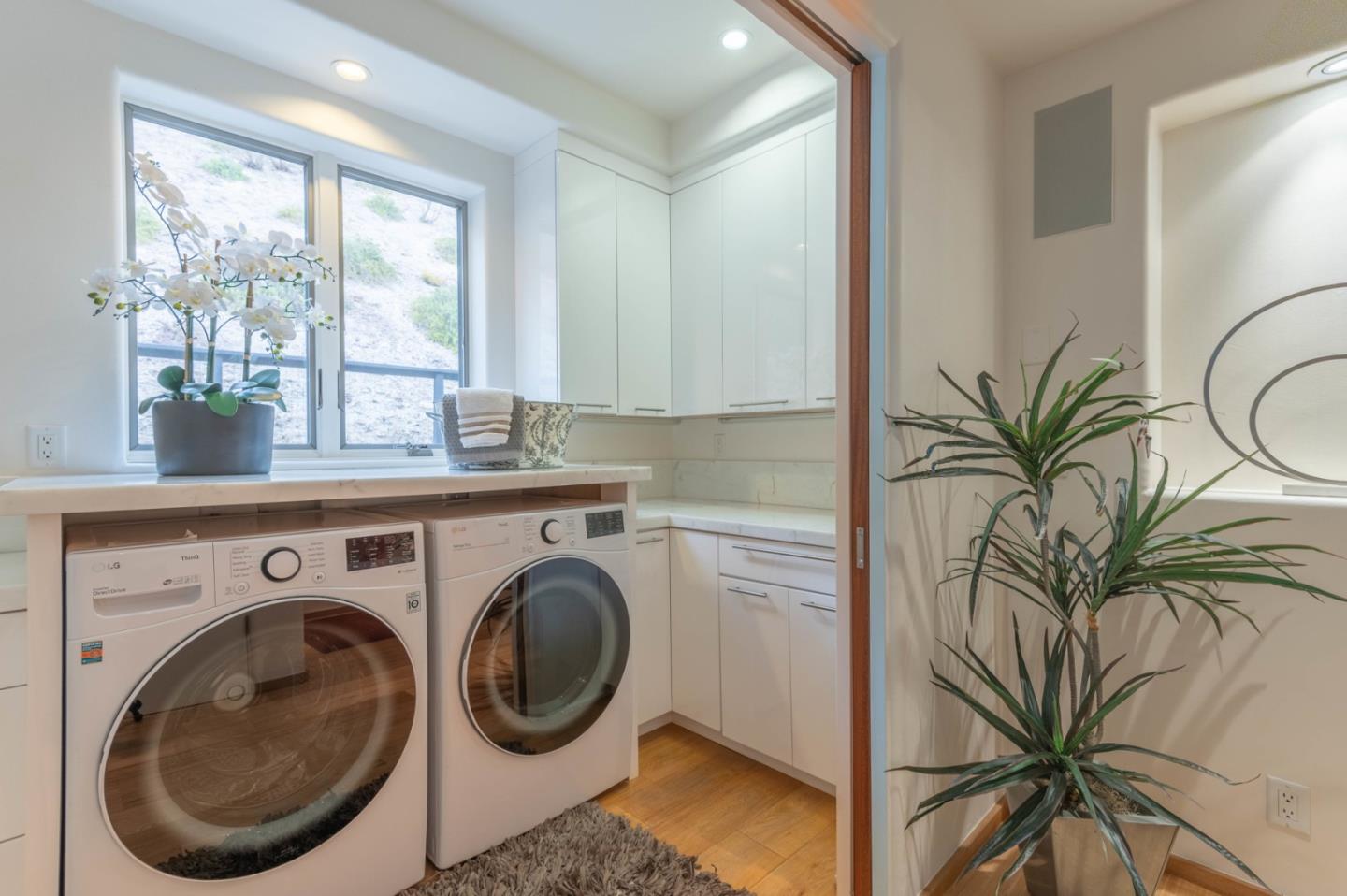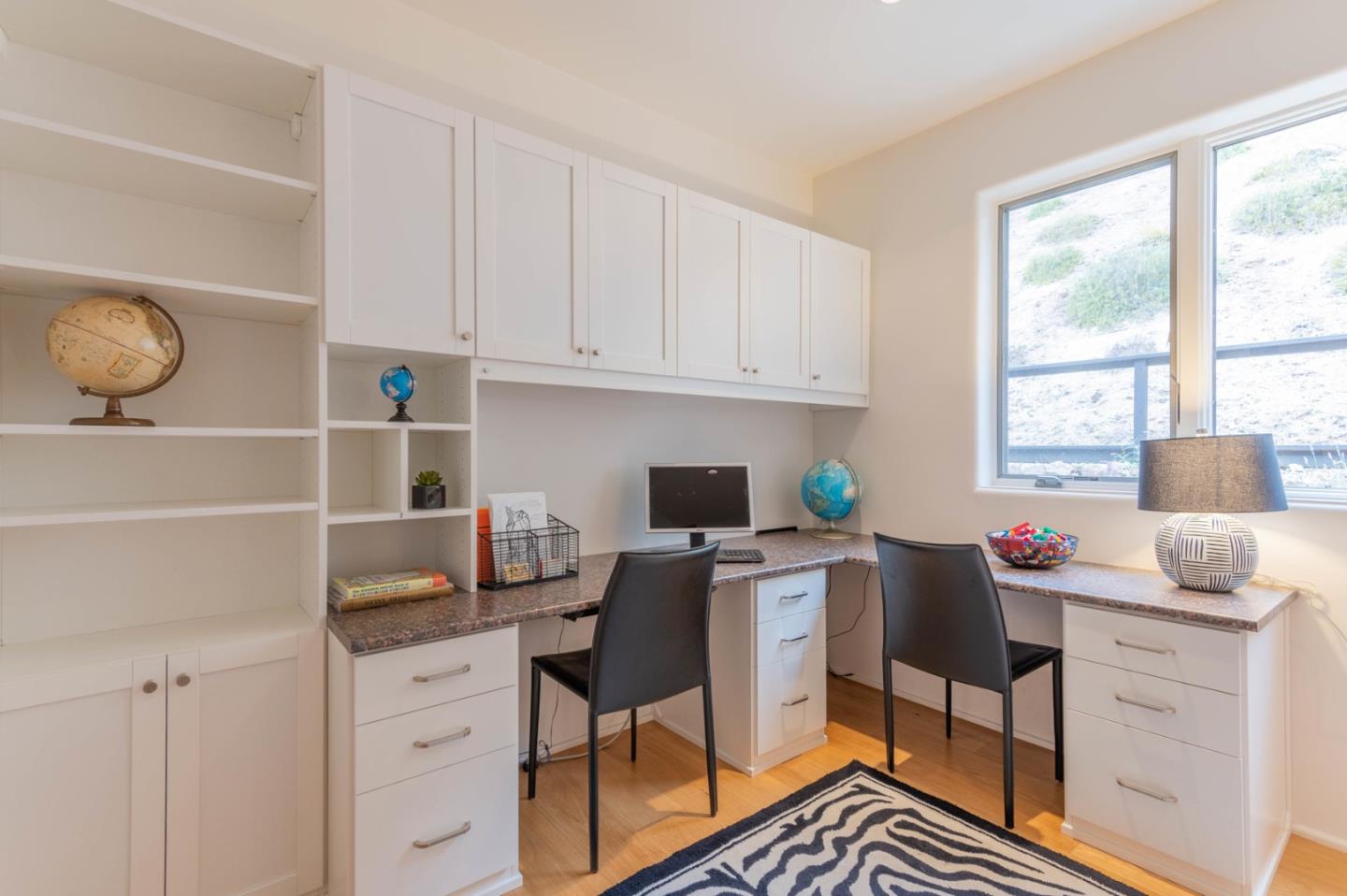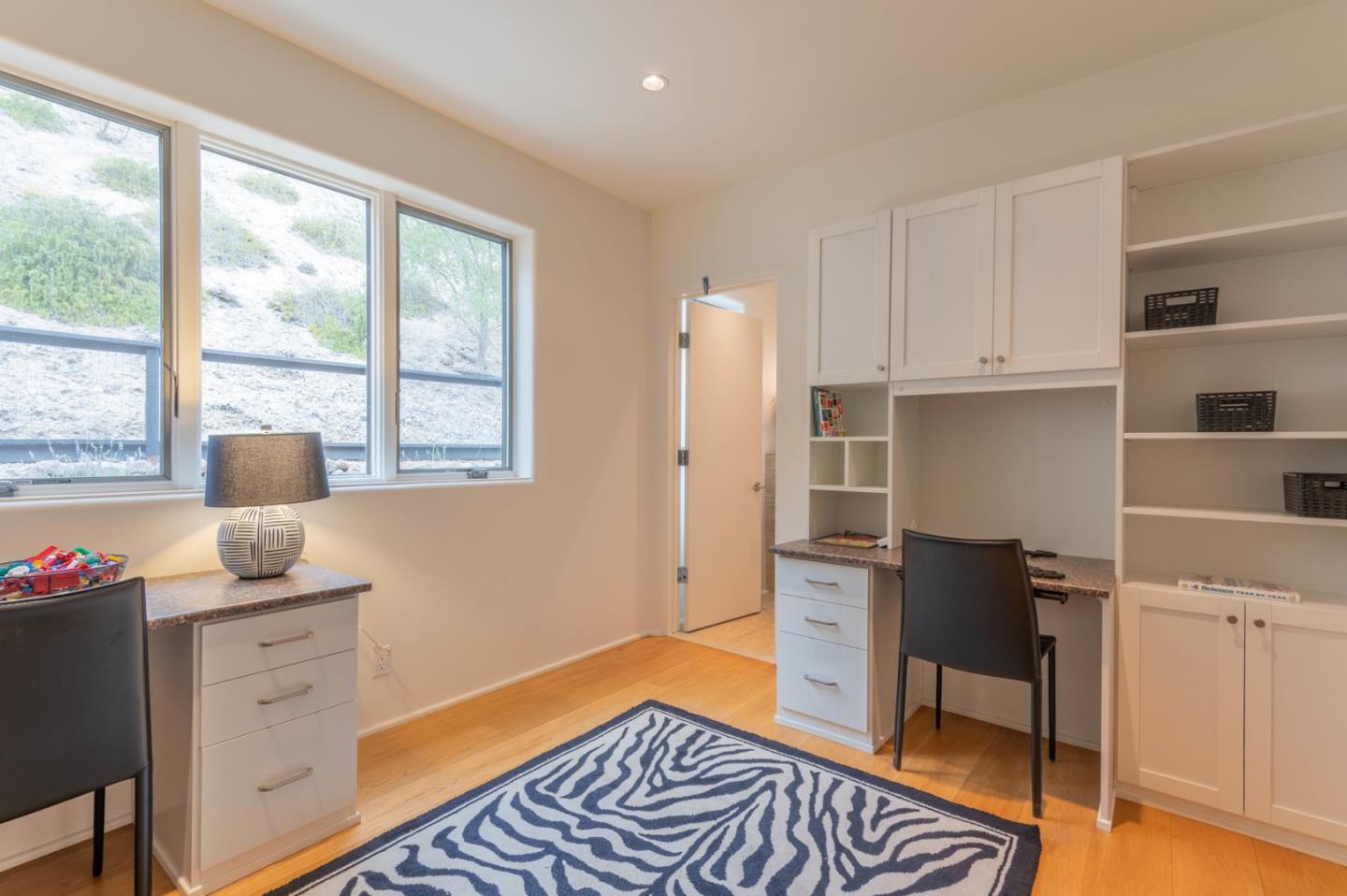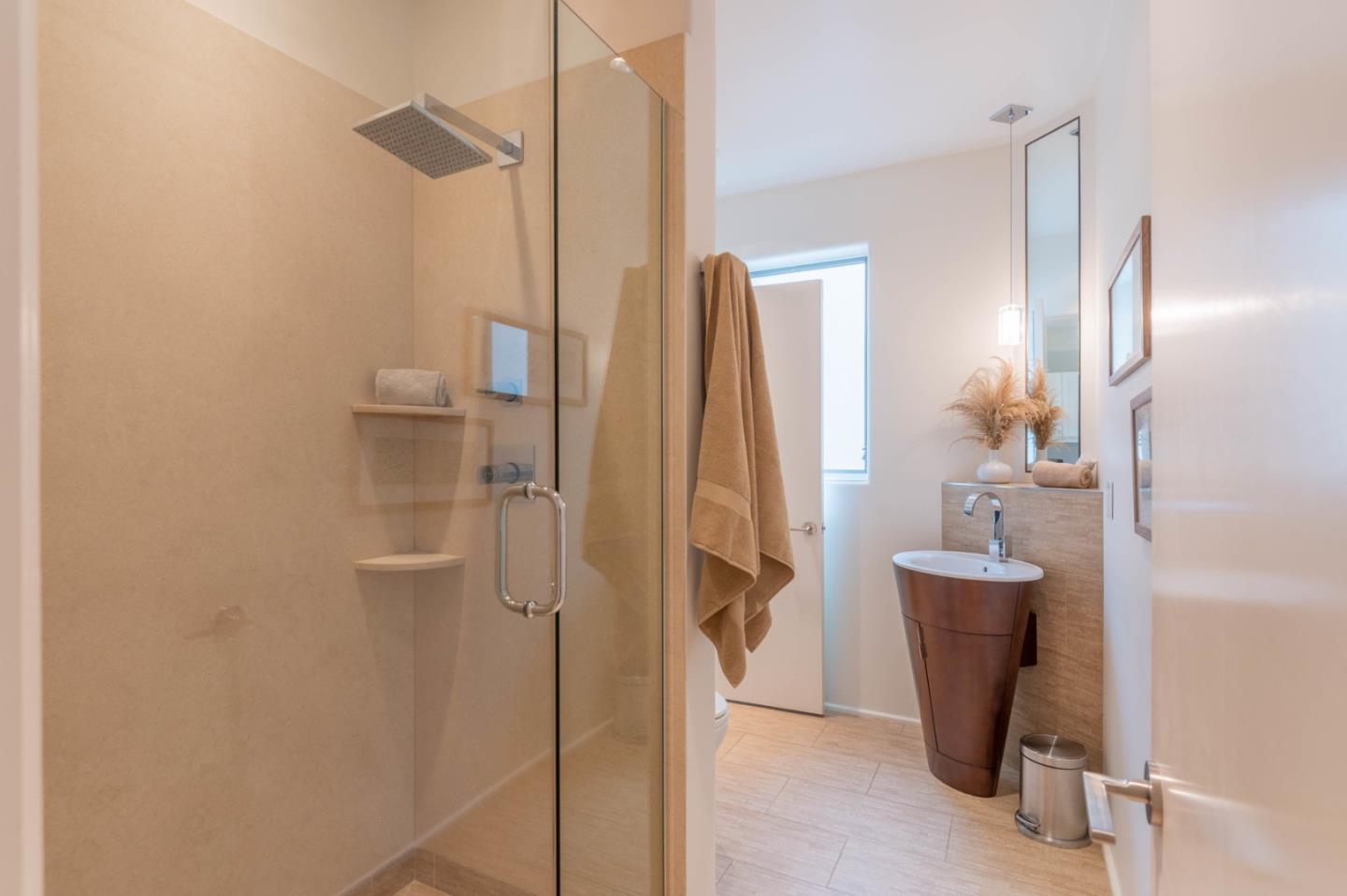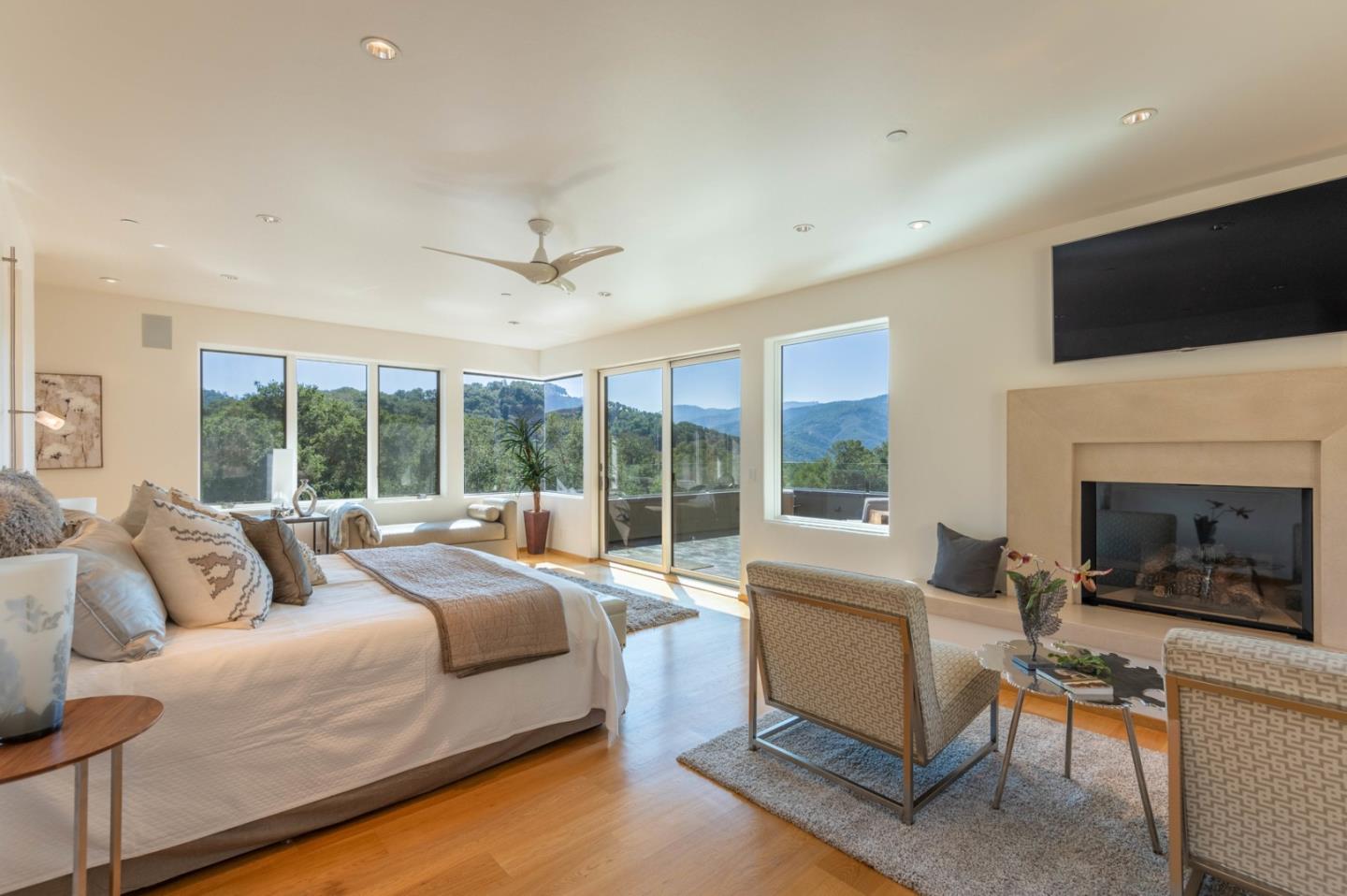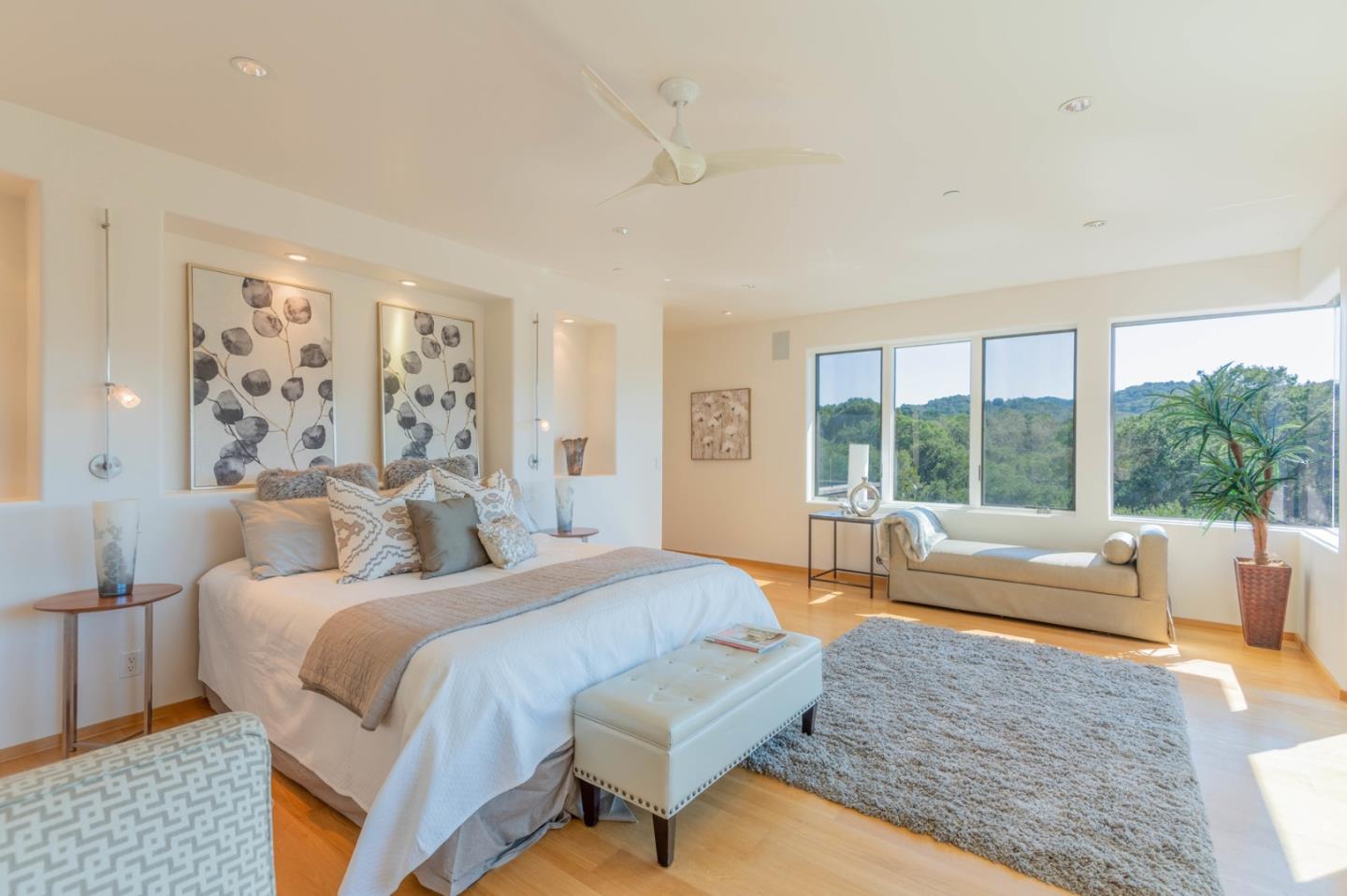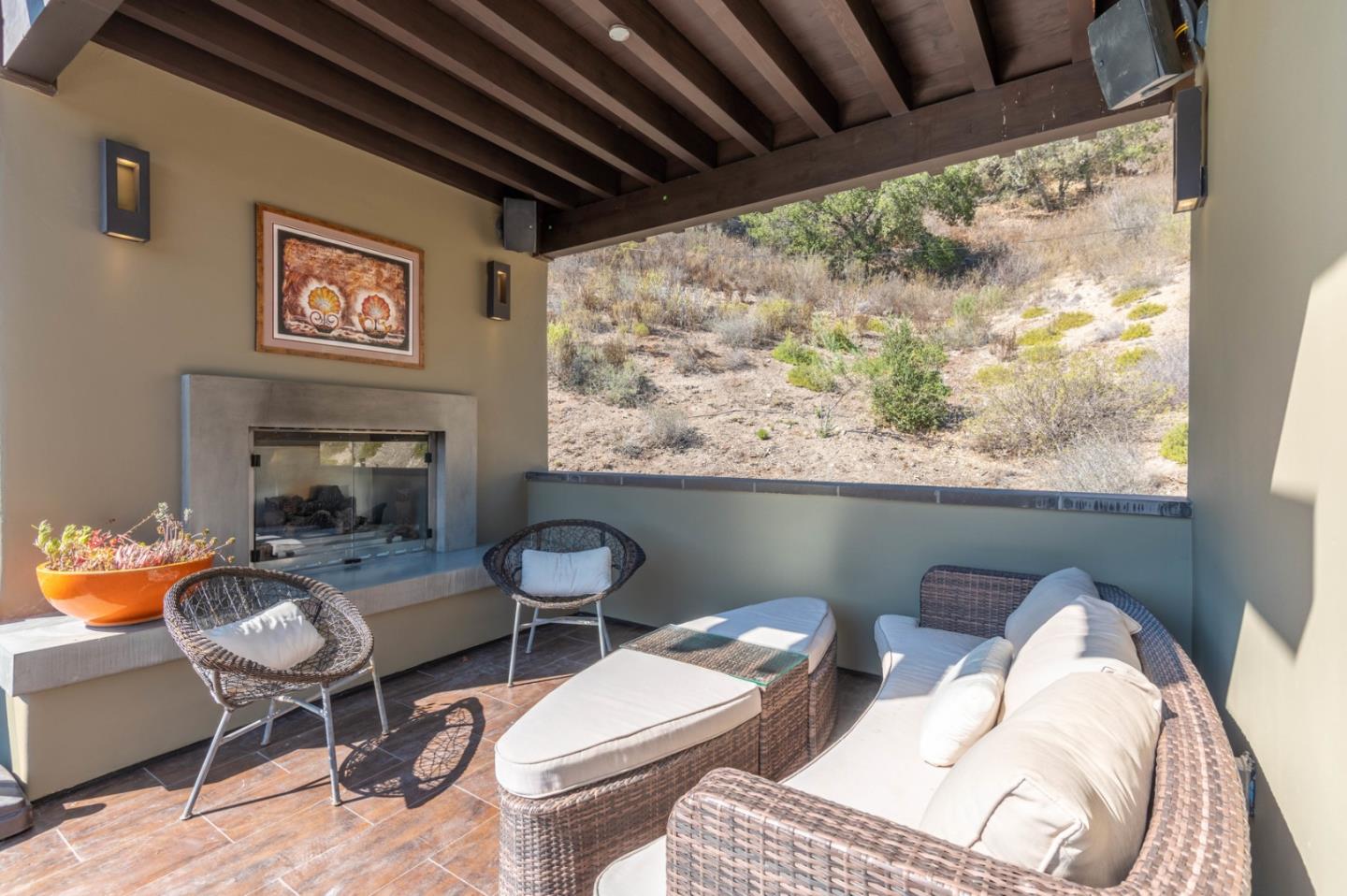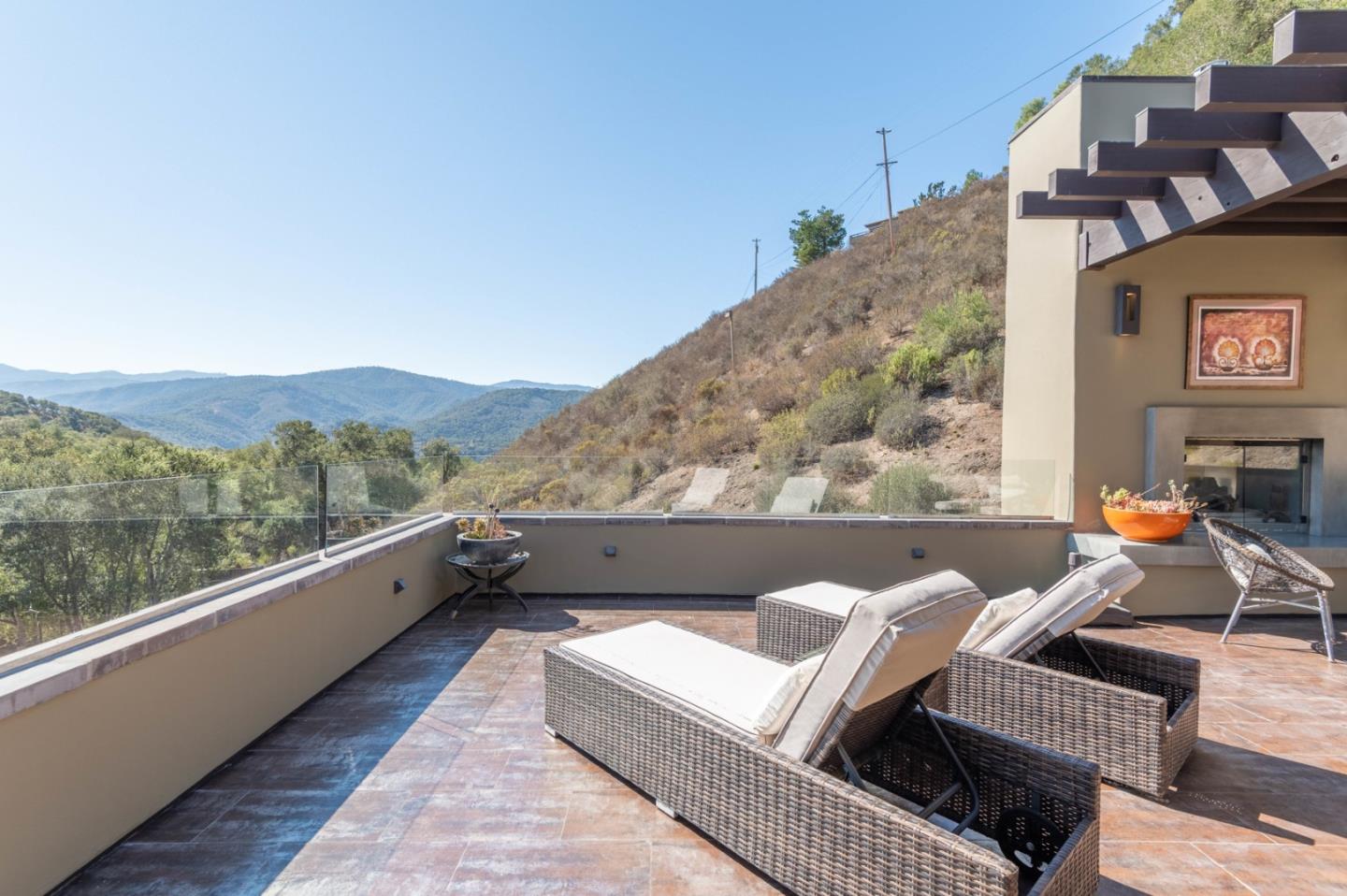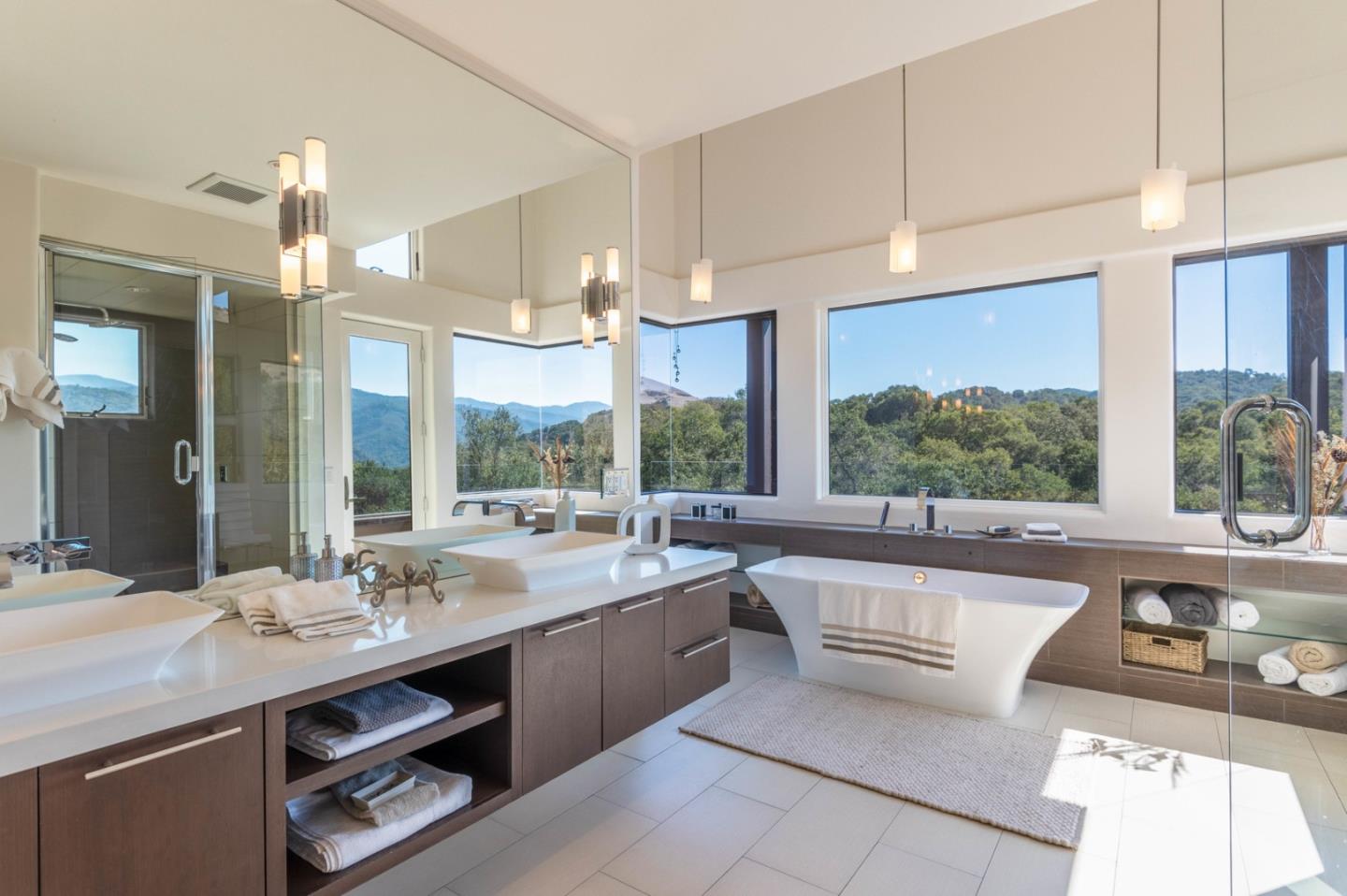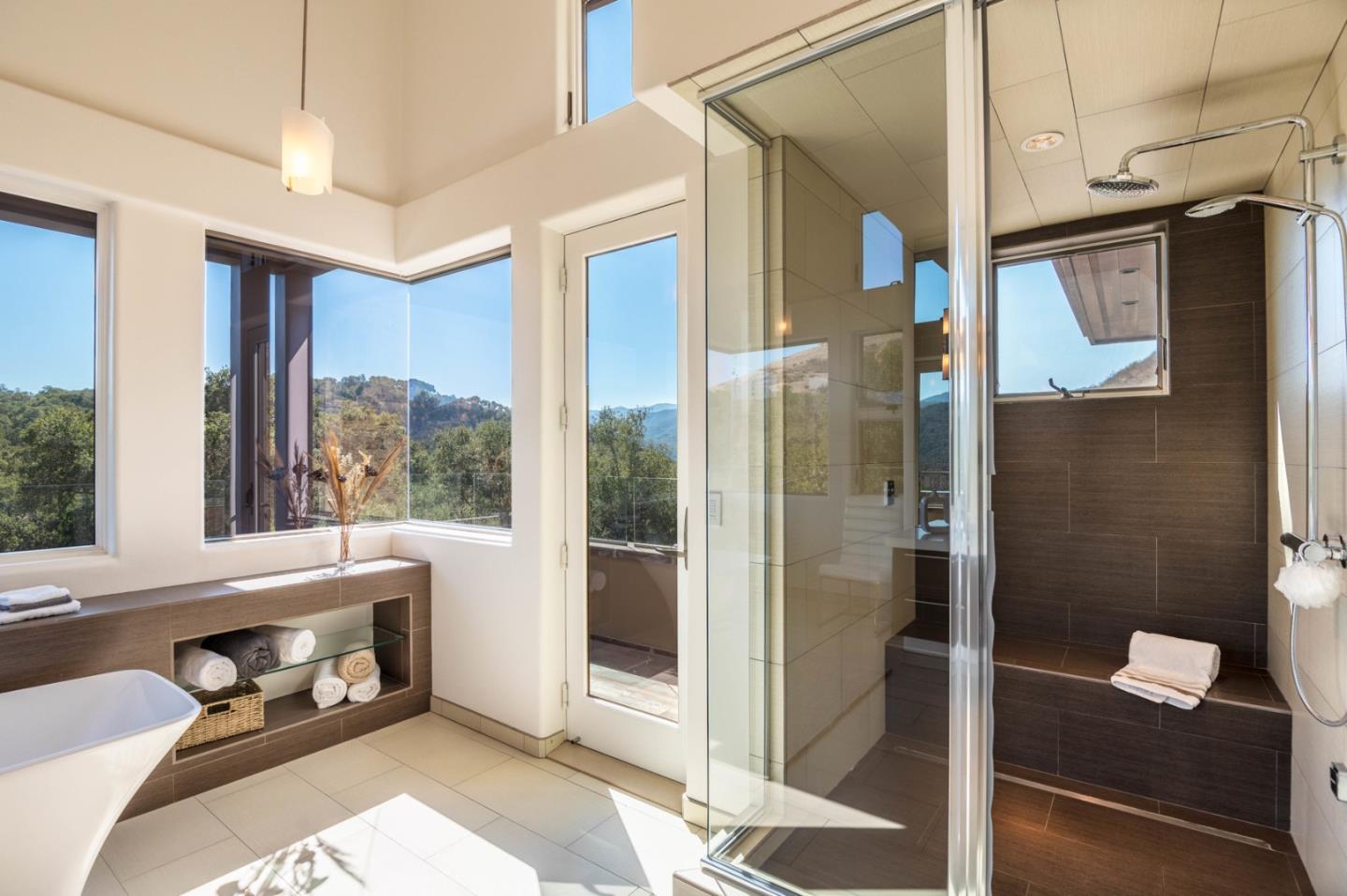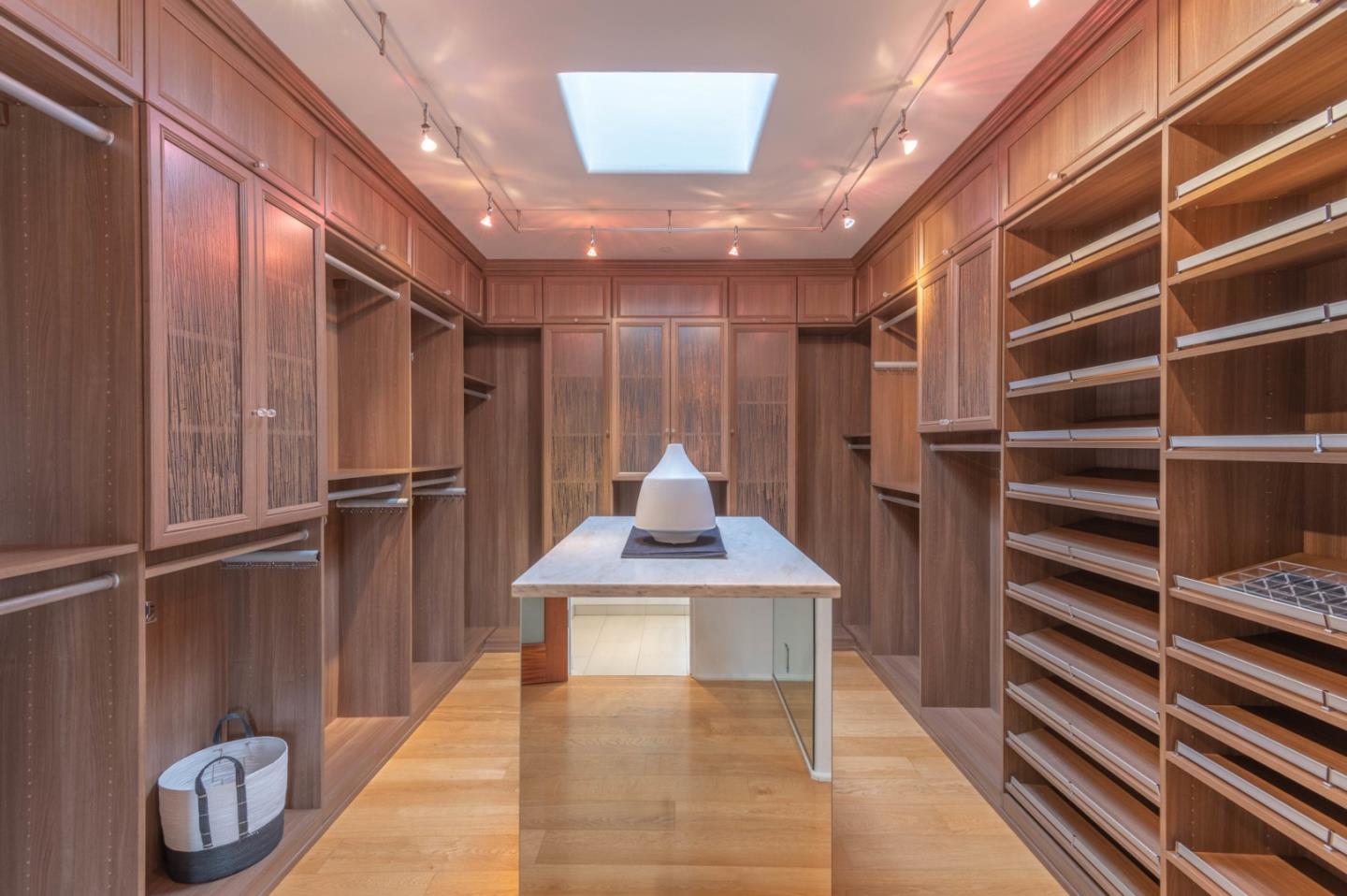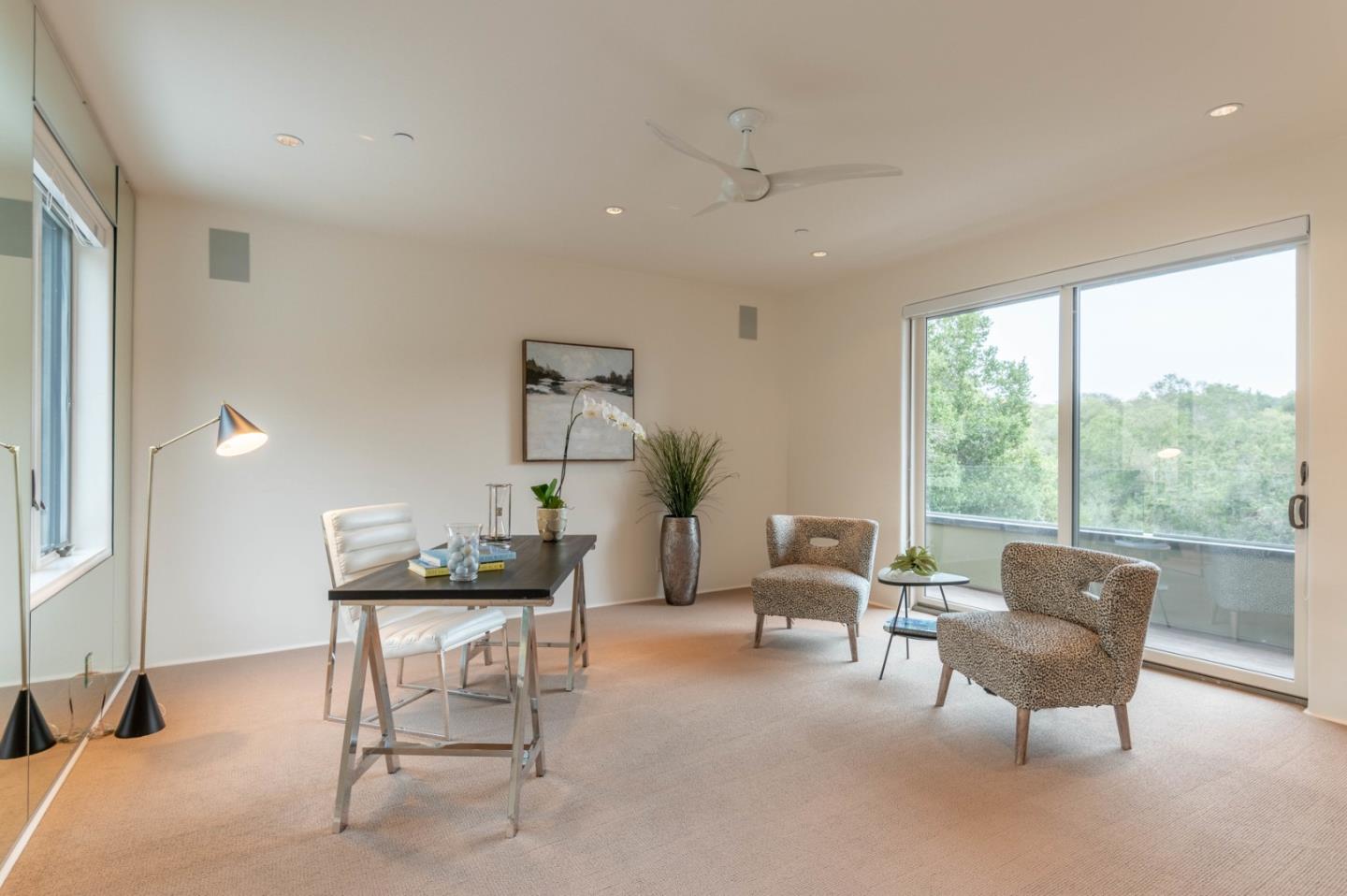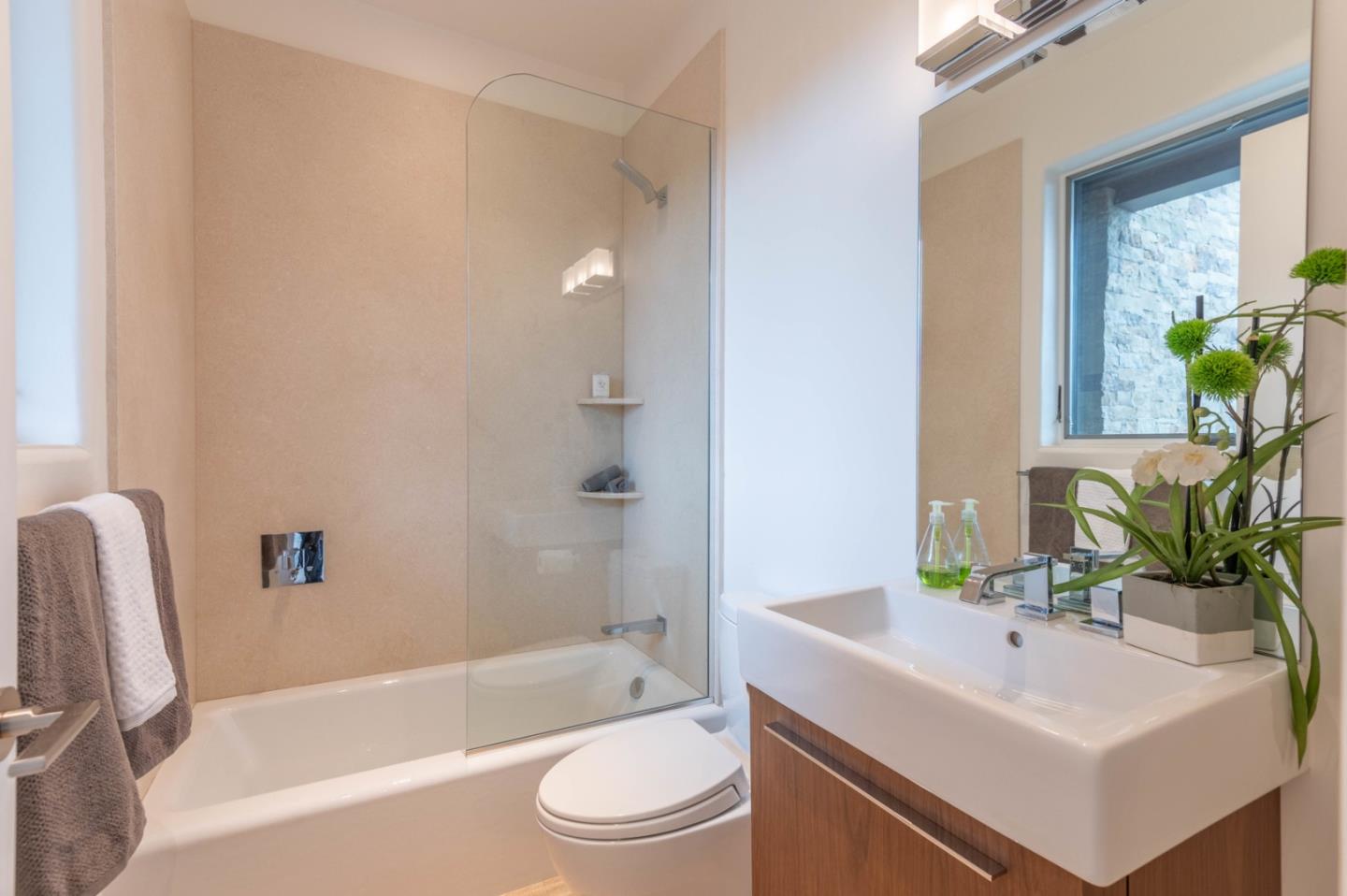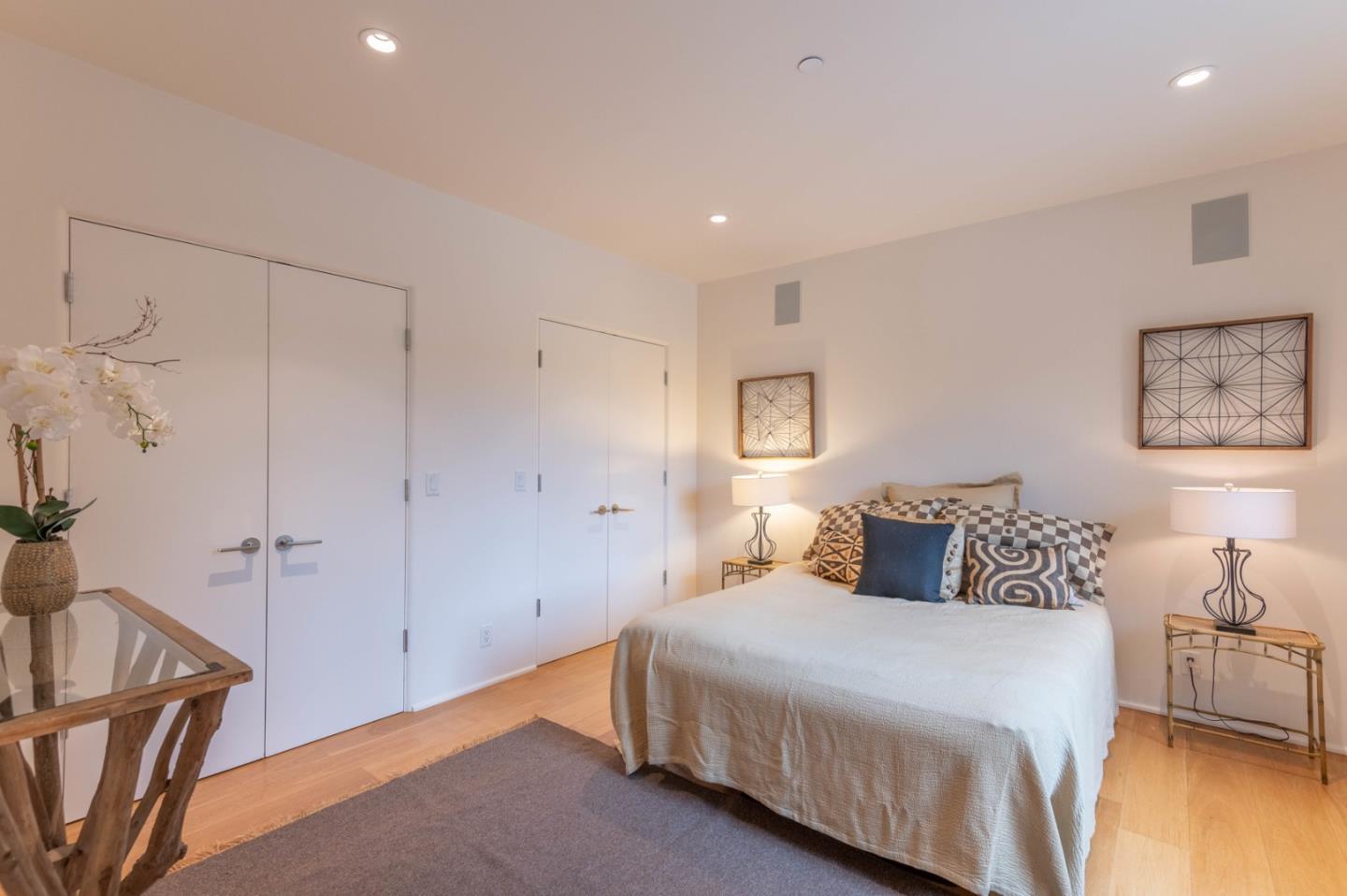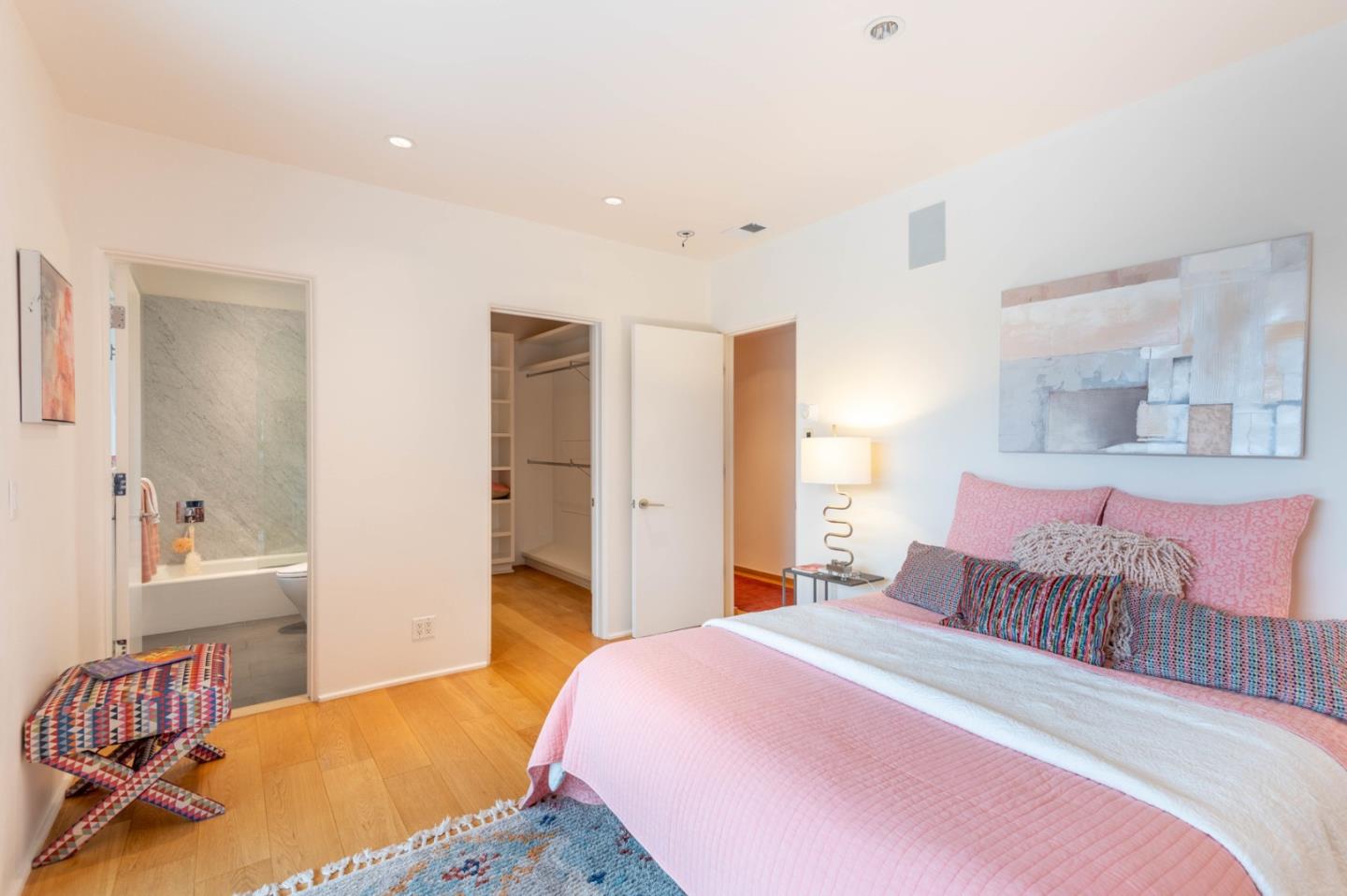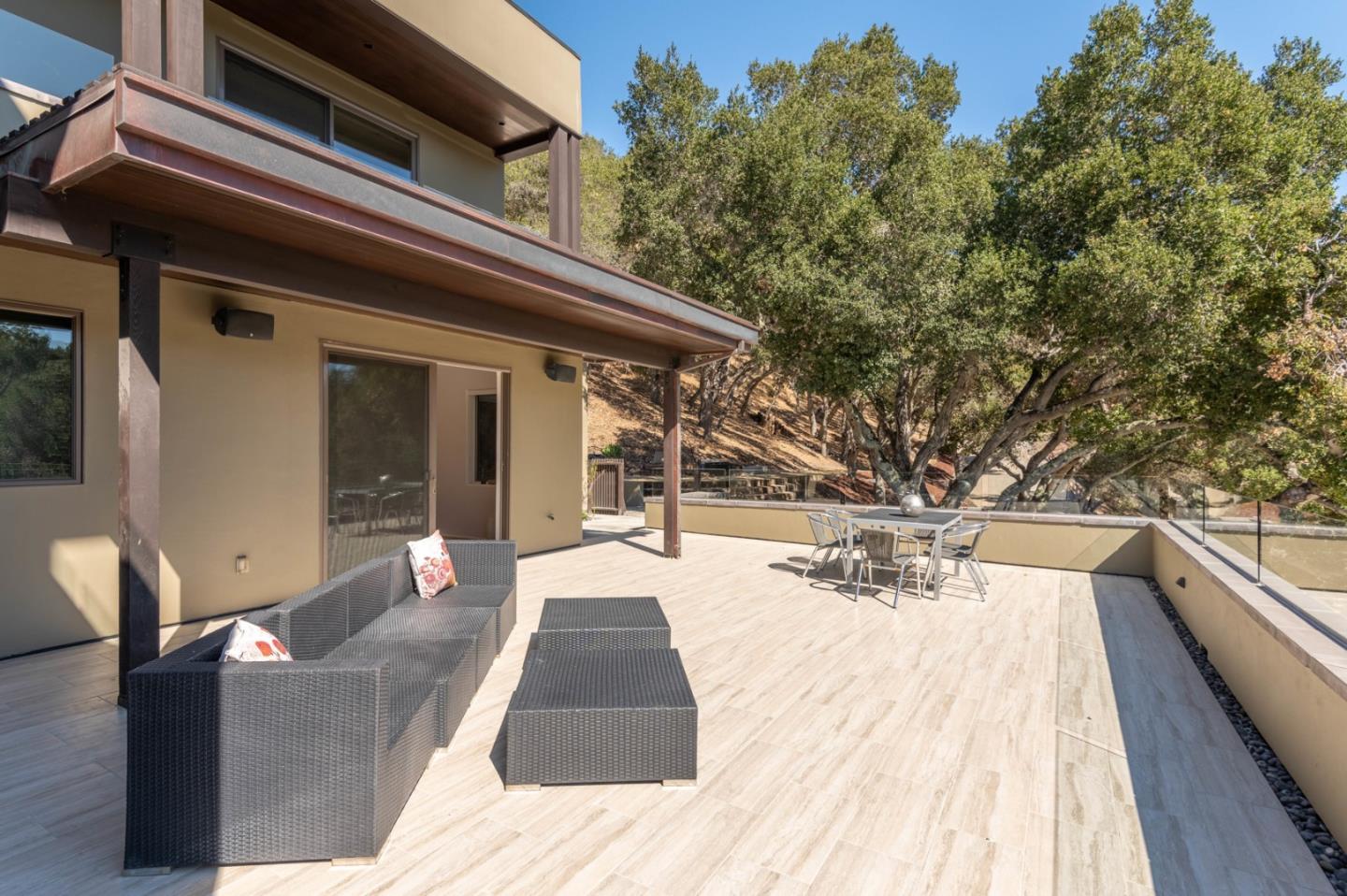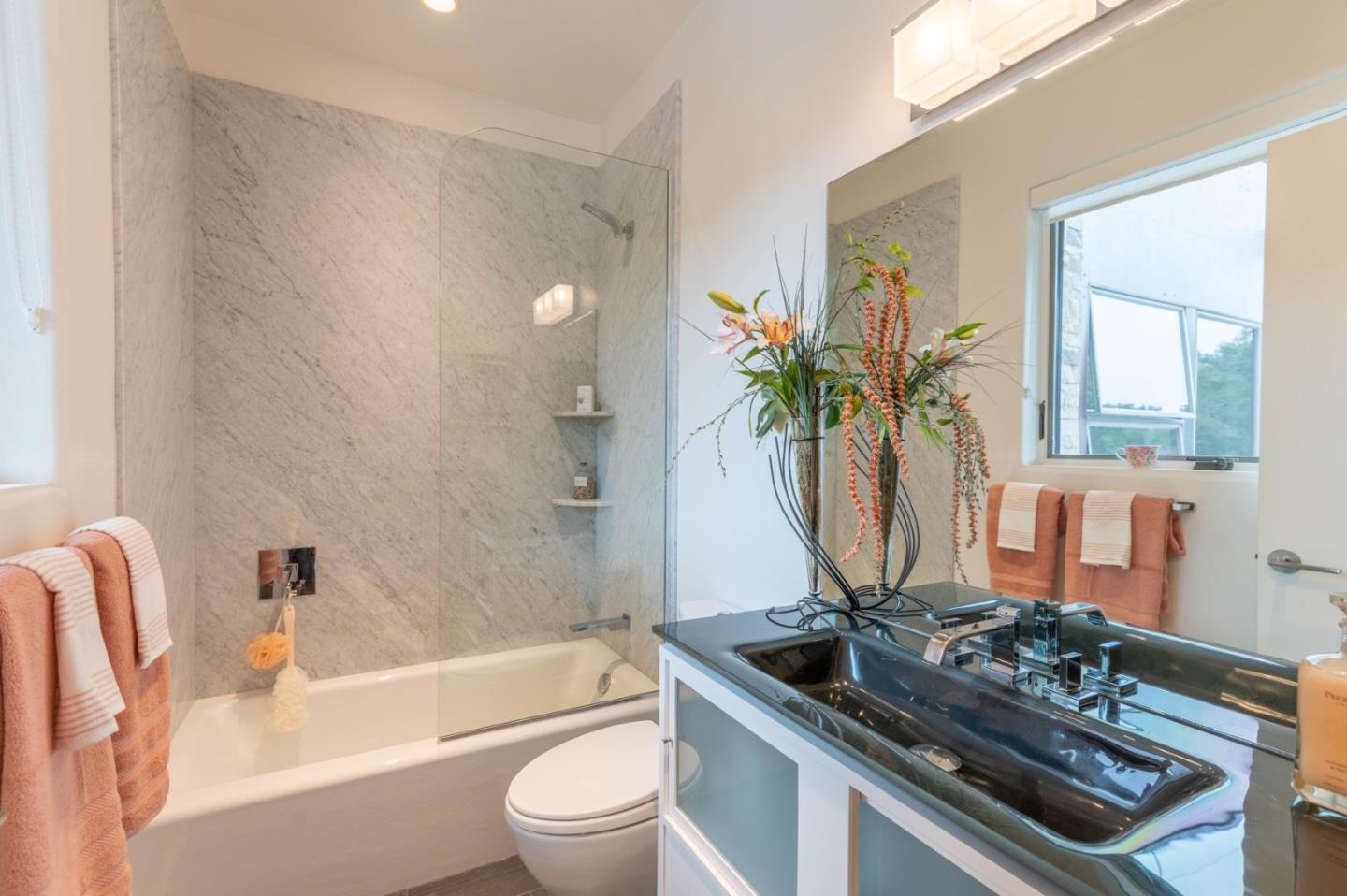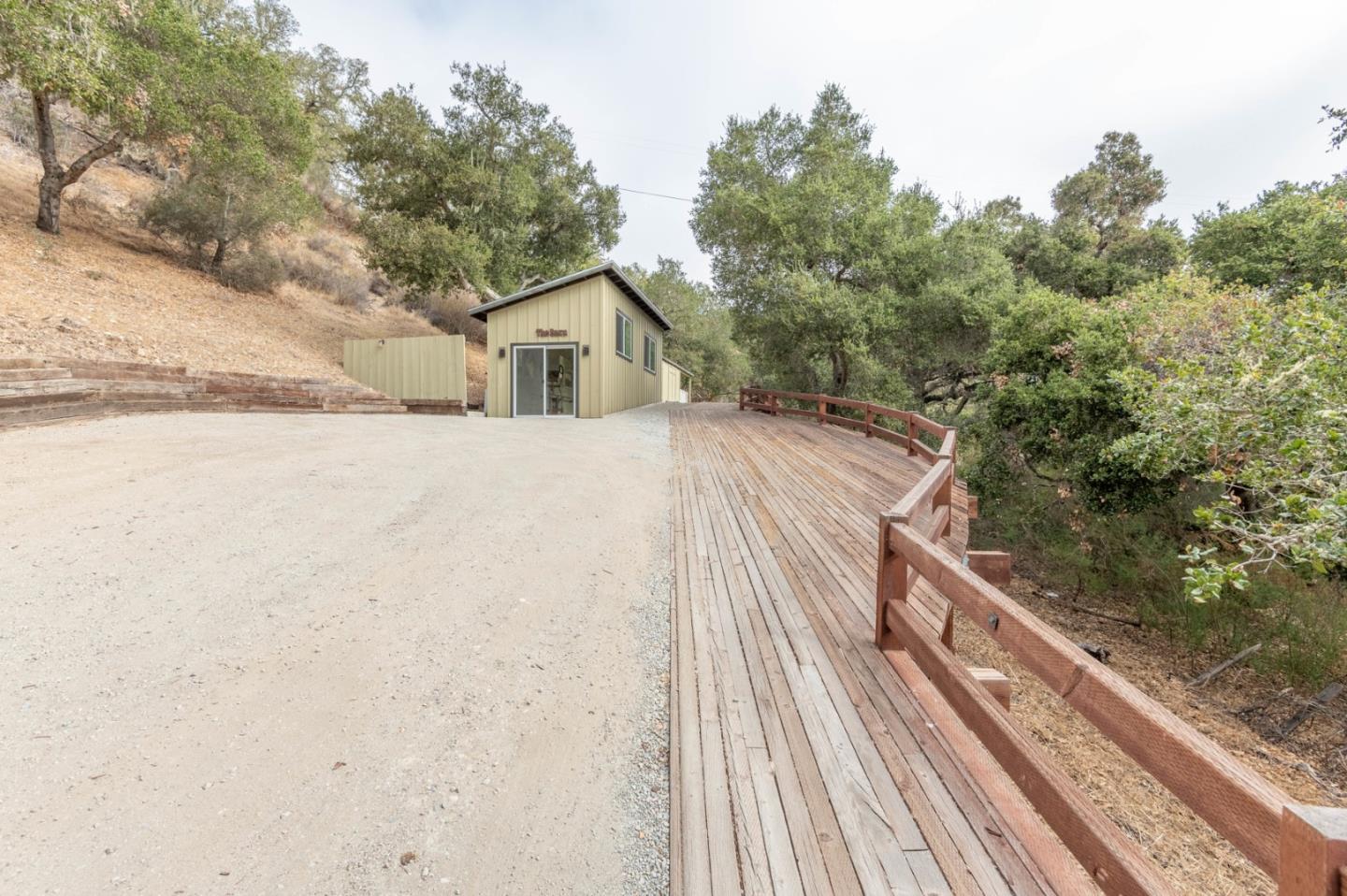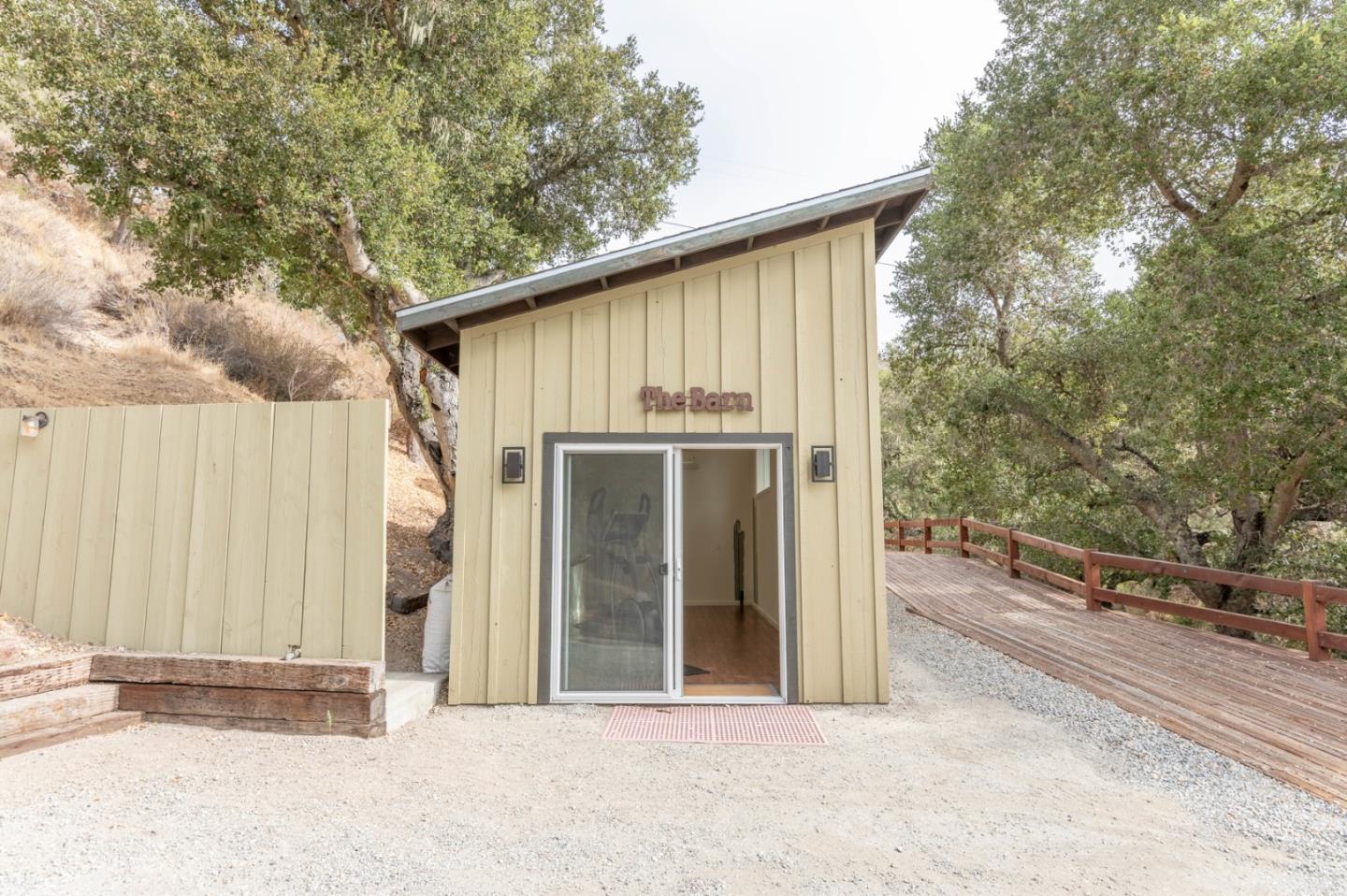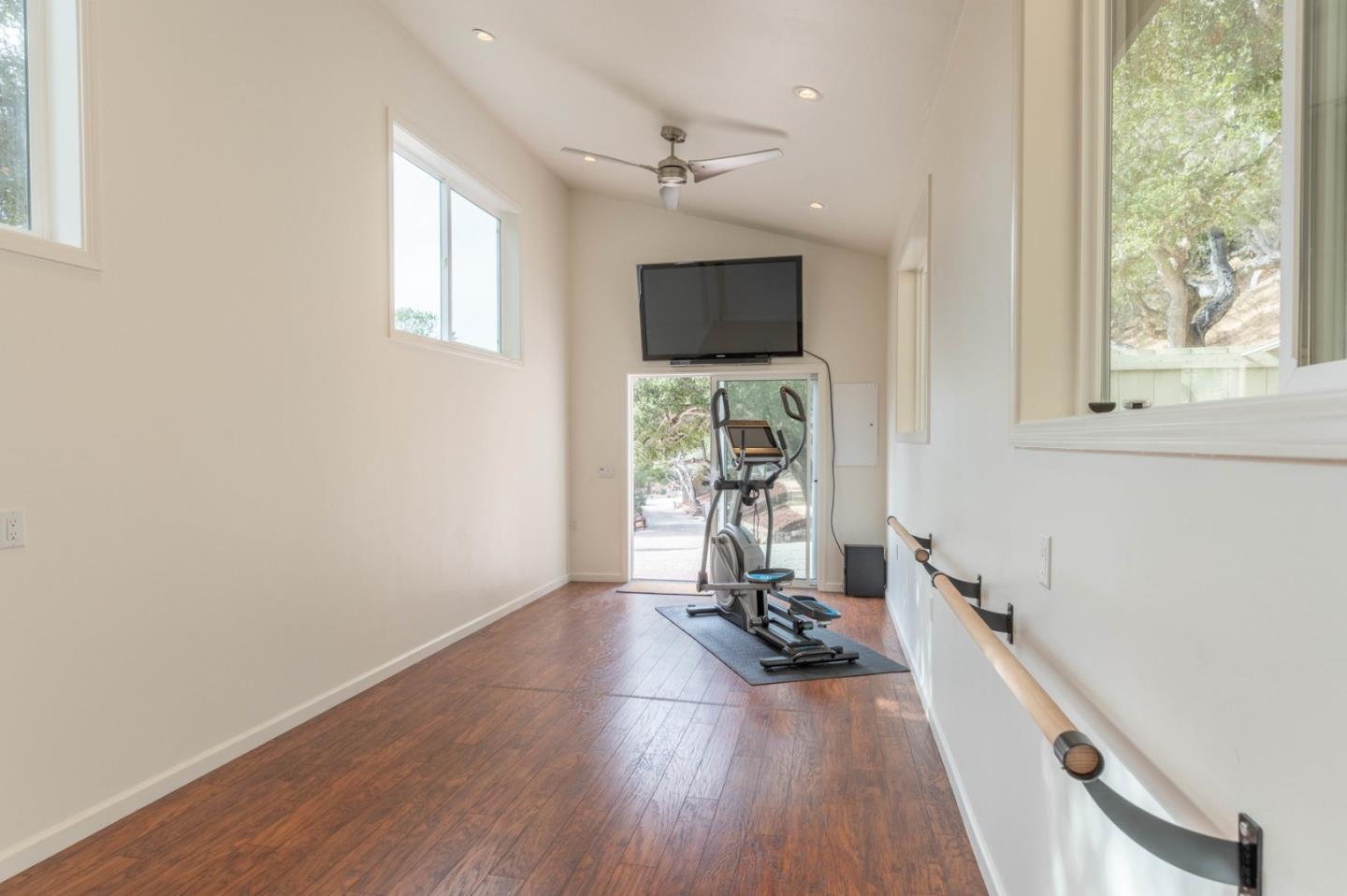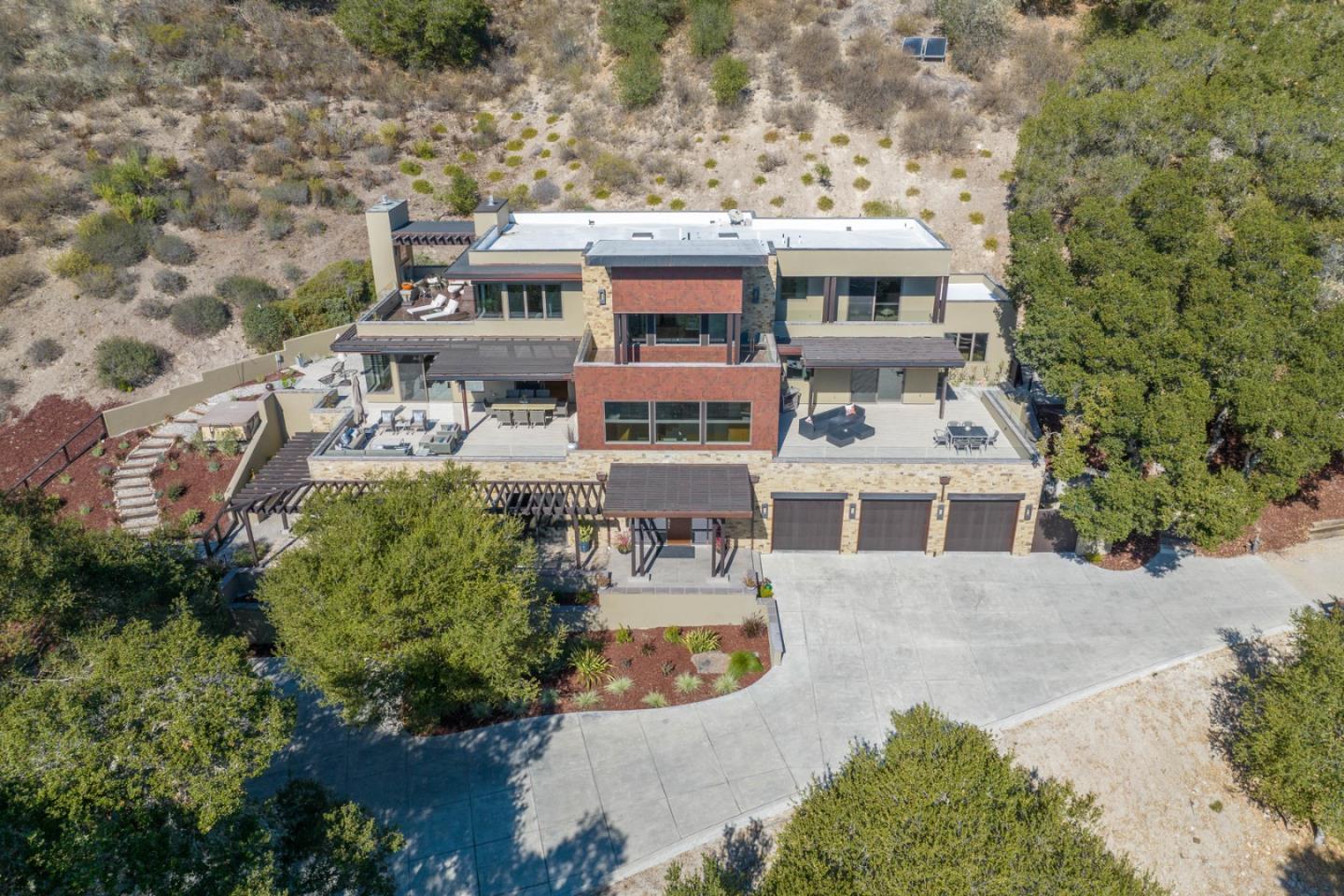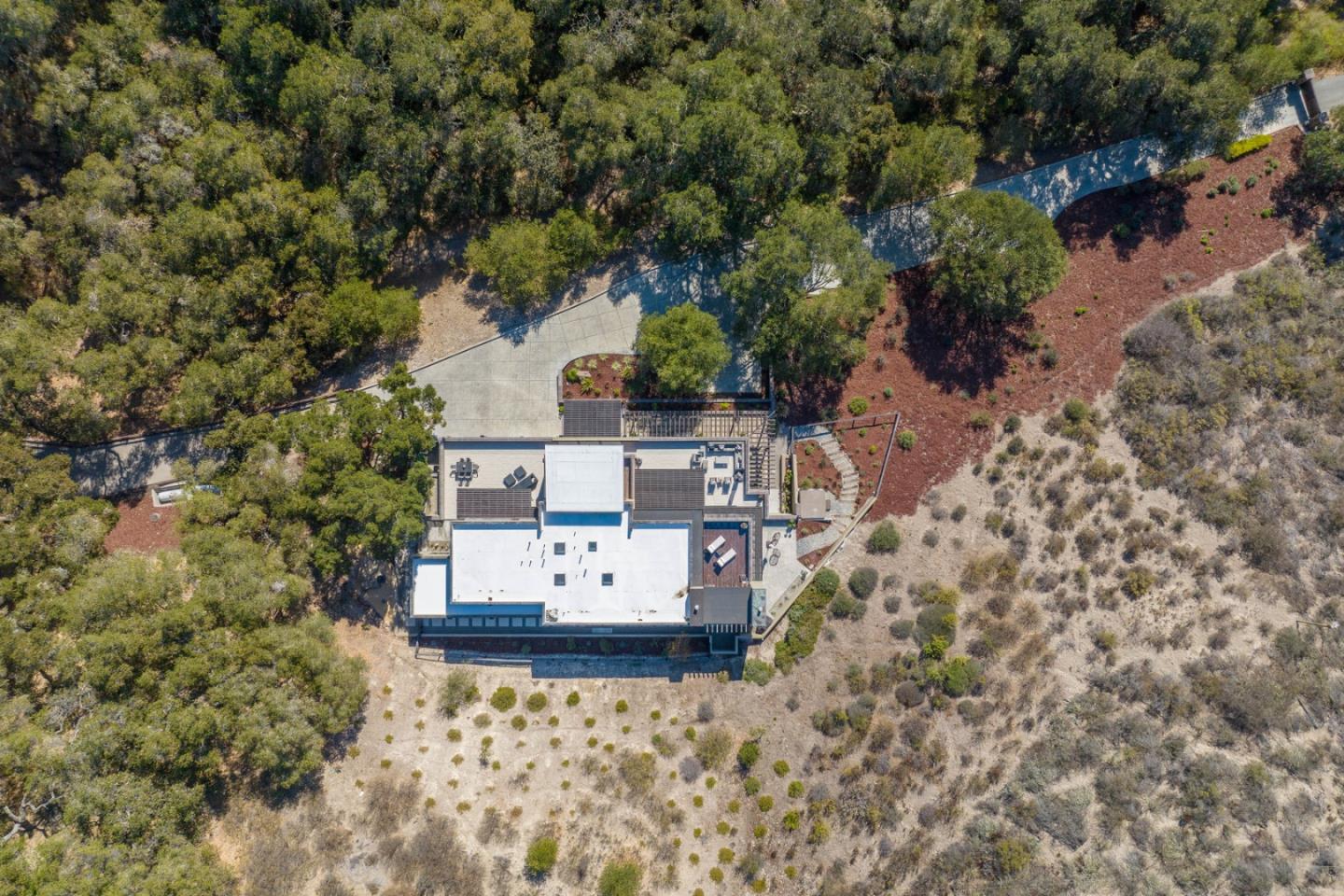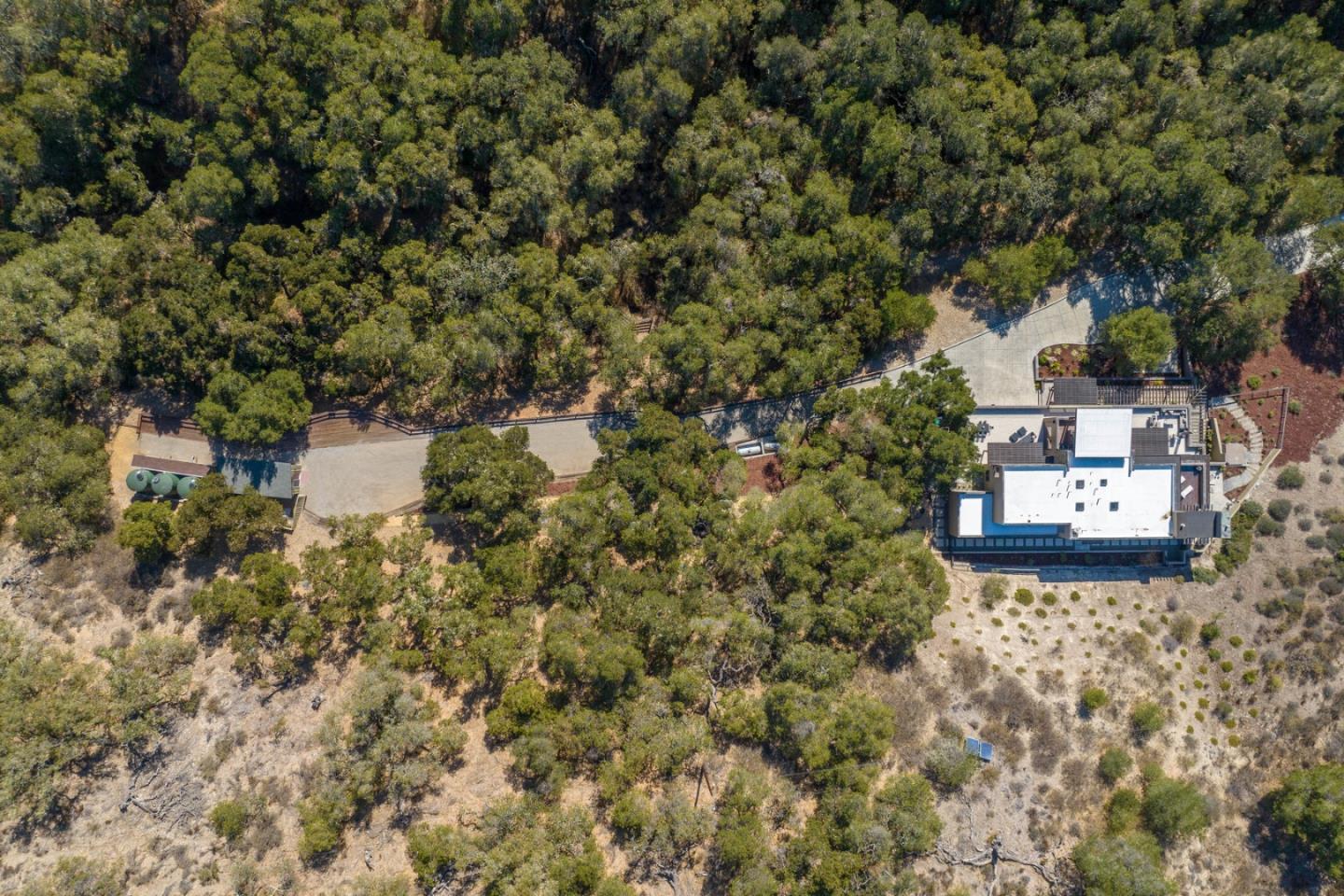 Listed by Doug Steiny of Sotheby's International Realty
DRE# 00681652
Details:
Lot Sq Feet:
214,315
Fireplaces:
3
HOA?
No
Bank Owned?
No
Status:
Sold
Remarks:
AUCTION BIDDING OPEN: Bidding ends Apr 11. Previously Listed $5.295. Current High Bid $3M. No Reserve. Showings Daily 1-4 & By Appt. This gorgeous Carmel Valley property is nestled on five acres in the hills, just a few miles from the coast. With three levels of living space both indoors and outdoors, this modern residence is perfect for entertaining groups of all sizes. Warm wood and tons of natural light welcome you from the moment you walk through the front door. The glass and metal staircase creates an open and inviting entry up to the second level. The main living area flows seamlessly from the indoor dining out to the spacious patio. Enjoy a glass of wine or take a soak in the hot tub and admire the view. In the living room, you can cozy up next to the fireplace when the nights are cooler, without losing any of the gorgeous landscape. Retreat to the primary suite with its private outdoor terrace with a fireplace, a luxurious bathroom with a freestanding tub, and unbeatable views from the many windows. The gorgeous wood walk-in closet has ample storage and makes getting ready a breeze. Whether youre entertaining family and friends or simply enjoying a night in, this stunning property is your California dream home.
There are currently no open houses for this property. Please contact
Doug Steiny
to schedule an appointment.