<![CDATA[ var dwellicious_data = { "address": "210 Monterey Street #504", "city": "ALHAMBRA", "state": "CA", "zip": "91801", "zip4": "", "area": "", "subdivision": "", "county": "", "price": "500000", "beds": "1", "baths": "2", "sqft": "870", "lotsize": "34538", "yearbuilt": "2015-01-01", "proptype": "Residential", "mlsnum": "CRAR22256211", "active": false, "remarks": "Major Price Reduction for Quick Sale! Luxury Senior Condo for 55+ with Year Built of 2015, this Bright and Airy Unit with amazing beautiful City Lights View by the front Door as well as the Master Bedroom. Owner keeps it extremely well and it looks almost like new. The Unit consists of 1 bedroom with 2 extra large Bathrooms with Pets Friendly Environment. The spacious Master Bedroom has a custom Built-in Closet with great storage space and the Master Bath boasts his and her sinks. It also included Stainless Steel Appliances, Refrigerator, Washer and Dryer which will be stayed with the new Owner. There are plenty of extra Closets that owner built for themselves which will remain on the Property. This beautiful complex features a secured entry and elevators, second-floor library, 3rd-floor fitness room, BBQ area, 4th-floor recreation room with built-in kitchenette, as well as an open terrace with a tranquil water fountain and plenty of outdoor seating areas. There is one assigned Parking Spaces in the ground level parking garage for this Unit. Walking distance to LA Fitness, 99 Ranch Market, Edwards Cinema Theater and all the great local restaurants located on Main Street.", "photos": [ { "displayorder": 0, "url": "https://media.crmls.org/medias/48ec8ce8-fbdb-490c-9ebb-02e7ab90f01a.jpg", "caption": "" }, "displayorder": 1, "url": "https://media.crmls.org/medias/1db63d77-1a41-4873-ba00-e97b1d9f6093.jpg", "caption": "" }, "displayorder": 2, "url": "https://media.crmls.org/medias/2af82388-101b-4045-b4bd-911d907df6e5.jpg", "caption": "" }, "displayorder": 3, "url": "https://media.crmls.org/medias/25982edf-6f27-4597-9981-301c6ba24267.jpg", "caption": "" }, "displayorder": 4, "url": "https://media.crmls.org/medias/f4bf16ea-5046-4ee9-a12a-3fb926ea9cd0.jpg", "caption": "" }, "displayorder": 5, "url": "https://media.crmls.org/medias/66c1c9e0-4b69-4512-a3da-bad5f525dda8.jpg", "caption": "" }, "displayorder": 6, "url": "https://media.crmls.org/medias/c380ab57-b171-4e1a-b9be-d7f88f684d94.jpg", "caption": "" }, "displayorder": 7, "url": "https://media.crmls.org/medias/b8d5a244-34b0-4221-ab45-31a1f2afd70f.jpg", "caption": "" }, "displayorder": 8, "url": "https://media.crmls.org/medias/618fe37a-ac6b-457c-8210-5c45d825e154.jpg", "caption": "" }, "displayorder": 9, "url": "https://media.crmls.org/medias/a9b533e6-8add-4fe6-b723-7a2591d0811d.jpg", "caption": "" }, "displayorder": 10, "url": "https://media.crmls.org/medias/c57ac8c8-0a0c-45ce-9617-36d817f494e2.jpg", "caption": "" }, "displayorder": 11, "url": "https://media.crmls.org/medias/344658fa-1451-4f60-af9a-a253fcf58424.jpg", "caption": "" }, "displayorder": 12, "url": "https://media.crmls.org/medias/f0883418-b5e2-4b4a-b383-e3407afaf04e.jpg", "caption": "" }, "displayorder": 13, "url": "https://media.crmls.org/medias/812834af-8d99-4b47-999b-946d227211e0.jpg", "caption": "" }, "displayorder": 14, "url": "https://media.crmls.org/medias/6eabe83c-d890-4f1a-8d3f-bd16af0ff614.jpg", "caption": "" }, "displayorder": 15, "url": "https://media.crmls.org/medias/150f5cb8-40a0-41ea-a0c6-daef076adf97.jpg", "caption": "" }, "displayorder": 16, "url": "https://media.crmls.org/medias/da6a1737-6356-4b72-9f5c-3c30e19fa850.jpg", "caption": "" } ], "agent": { "name": "Maggie Ly", "phone": "", "email": "maggiely28@yahoo.com" }, "broker": { "name": "Re/Max Premier Prop SanMarino", "phone": "", "email": "" } }; ]]>
210 Monterey Street #504
ALHAMBRA, CA 91801

Click here for map
Condo
$500,000
870 Sq Feet
1 Bedroom
2 Bathrooms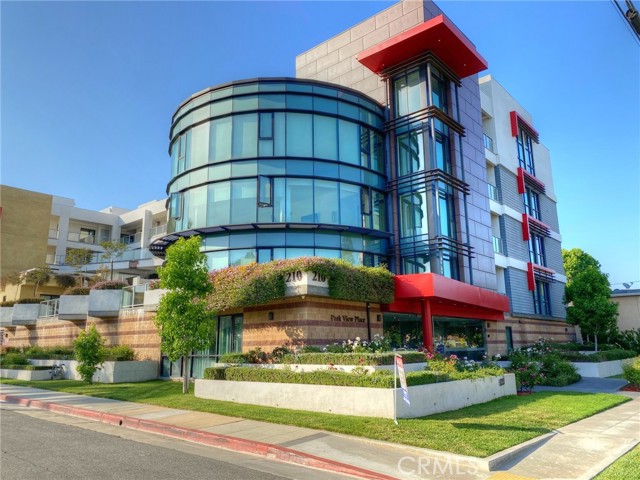 Listed by Maggie Ly of Re/Max Premier Prop SanMarino
DRE# 01385106
Details:
Lot Sq Feet:
34,538
Fireplaces:
0
HOA?
Yes
Bank Owned?
No
Status:
Pending
Remarks:
Major Price Reduction for Quick Sale! Luxury Senior Condo for 55+ with Year Built of 2015, this Bright and Airy Unit with amazing beautiful City Lights View by the front Door as well as the Master Bedroom. Owner keeps it extremely well and it looks almost like new. The Unit consists of 1 bedroom with 2 extra large Bathrooms with Pets Friendly Environment. The spacious Master Bedroom has a custom Built-in Closet with great storage space and the Master Bath boasts his and her sinks. It also included Stainless Steel Appliances, Refrigerator, Washer and Dryer which will be stayed with the new Owner. There are plenty of extra Closets that owner built for themselves which will remain on the Property. This beautiful complex features a secured entry and elevators, second-floor library, 3rd-floor fitness room, BBQ area, 4th-floor recreation room with built-in kitchenette, as well as an open terrace with a tranquil water fountain and plenty of outdoor seating areas. There is one assigned Parking Spaces in the ground level parking garage for this Unit. Walking distance to LA Fitness, 99 Ranch Market, Edwards Cinema Theater and all the great local restaurants located on Main Street.
There are currently no open houses for this property. Please contact
Maggie Ly
to schedule an appointment.