<![CDATA[ var dwellicious_data = { "address": "2 Whitewood ", "city": "ALISO VIEJ", "state": "CA", "zip": "92656", "zip4": "", "area": "", "subdivision": "", "county": "", "price": "725000", "beds": "2", "baths": "2", "sqft": "1302", "lotsize": "1000", "yearbuilt": "1989-01-01", "proptype": "Residential", "mlsnum": "CROC22260544", "active": false, "remarks": "EXCEPTIONAL END UNIT LOCATION WITH HUGE YARD AND PRIVACY! Extra large and wide yard and an amazing end unit location, offering a two-story townhouse style floor plan with large living and dining room, two-story ceilings with large windows to pour in plenty of natural light, upgraded kitchen with Quartz countertops, designer cabinets, sink and faucet, attached garage with direct access and full size laundry area. Main floor also features a den area/can be office and large powder room. Second story features a large master suite with vaulted ceilings and views of lush greenbelts and trees, master bathroom with large vanity and second bedroom with second full bathroom at upstairs hall. All this plus upgraded HVAC system and an amazing yard with large covered patio area, lawn area, planters with citrus trees and palms. Perimeter location with added privacy and plenty of nearby open parking spaces! Resort style Glenwood recreation center with pool, spa, tennis and sports courts, clubhouse, gym and parks within short walking distance, highly sought after schools, excellent proximity to Aliso Viejo Town Center with shops, restaurants and entertainment, easy toll road (73) and beach access via 133 and nearby hiking, biking and nature trails!", "photos": [ { "displayorder": 0, "url": "https://media.crmls.org/medias/c235c1f5-9f80-42bb-ad32-e05242c02f94.jpg", "caption": "" }, "displayorder": 1, "url": "https://media.crmls.org/medias/264d0e0b-deb1-4c02-b92a-47dbf5938a3f.jpg", "caption": "" }, "displayorder": 2, "url": "https://media.crmls.org/medias/9ea92264-7148-472c-86c9-eb4926aaafb1.jpg", "caption": "" }, "displayorder": 3, "url": "https://media.crmls.org/medias/eea01494-e7c7-405b-b687-8bf7d6126b00.jpg", "caption": "" }, "displayorder": 4, "url": "https://media.crmls.org/medias/2694bcbc-2a19-49a6-840f-630447606b67.jpg", "caption": "" }, "displayorder": 5, "url": "https://media.crmls.org/medias/e75d77bb-9d38-480b-bae5-820e8542bc66.jpg", "caption": "" }, "displayorder": 6, "url": "https://media.crmls.org/medias/70ef5187-2030-40c1-bfe2-eace357968f2.jpg", "caption": "" }, "displayorder": 7, "url": "https://media.crmls.org/medias/ddb4c245-a3ee-4c49-8da1-3823fac6acb8.jpg", "caption": "" }, "displayorder": 8, "url": "https://media.crmls.org/medias/10260bdc-7cc9-44fb-8a95-638ee74707f0.jpg", "caption": "" }, "displayorder": 9, "url": "https://media.crmls.org/medias/5bc5b4c3-d439-410e-8fee-94c9ce219a93.jpg", "caption": "" }, "displayorder": 10, "url": "https://media.crmls.org/medias/61bb3938-328f-4171-a357-3a6448b2487b.jpg", "caption": "" }, "displayorder": 11, "url": "https://media.crmls.org/medias/bba34914-6c62-4adf-bf97-fc66653d669a.jpg", "caption": "" }, "displayorder": 12, "url": "https://media.crmls.org/medias/89c088b5-2787-4b04-8c15-635a75e72e3b.jpg", "caption": "" }, "displayorder": 13, "url": "https://media.crmls.org/medias/19f23ab6-6d01-4dc2-8733-c2edb86f31c8.jpg", "caption": "" }, "displayorder": 14, "url": "https://media.crmls.org/medias/8052b50e-3066-4cdd-b092-990cb7a90b64.jpg", "caption": "" }, "displayorder": 15, "url": "https://media.crmls.org/medias/1f42a689-e75f-475c-b638-f76e9d42de39.jpg", "caption": "" }, "displayorder": 16, "url": "https://media.crmls.org/medias/3874cdf4-e222-4253-bcb5-0ce67c74e8ce.jpg", "caption": "" }, "displayorder": 17, "url": "https://media.crmls.org/medias/abce4df9-2f7b-45db-b104-5a472031378c.jpg", "caption": "" }, "displayorder": 18, "url": "https://media.crmls.org/medias/7c2f5deb-f7d3-42bf-a9fd-e15ac78b701f.jpg", "caption": "" }, "displayorder": 19, "url": "https://media.crmls.org/medias/6965354a-16ff-46d7-94d3-d2f9669efb83.jpg", "caption": "" }, "displayorder": 20, "url": "https://media.crmls.org/medias/9e307318-a343-4861-bf77-20b99b84bec6.jpg", "caption": "" }, "displayorder": 21, "url": "https://media.crmls.org/medias/c75a7b1b-a377-4964-8b4c-bab4750de261.jpg", "caption": "" }, "displayorder": 22, "url": "https://media.crmls.org/medias/c82f0cf0-f668-4bdd-ab2d-b9cba441ddbc.jpg", "caption": "" }, "displayorder": 23, "url": "https://media.crmls.org/medias/328a2461-8297-4f9f-927d-29c629da10df.jpg", "caption": "" }, "displayorder": 24, "url": "https://media.crmls.org/medias/0d6601c5-89d5-49fa-95cf-d039a9313778.jpg", "caption": "" }, "displayorder": 25, "url": "https://media.crmls.org/medias/ca74ee4b-557e-4639-af6c-895c40c1b9c4.jpg", "caption": "" }, "displayorder": 26, "url": "https://media.crmls.org/medias/8119be87-1353-457d-9e7f-e922dd73ac0a.jpg", "caption": "" }, "displayorder": 27, "url": "https://media.crmls.org/medias/304cda3a-0015-4965-b870-36d6f8e9c432.jpg", "caption": "" }, "displayorder": 28, "url": "https://media.crmls.org/medias/644de342-f4ee-4322-aef1-e88cac4471dc.jpg", "caption": "" }, "displayorder": 29, "url": "https://media.crmls.org/medias/833ce093-2be9-45d3-b79c-5828dadf4cda.jpg", "caption": "" }, "displayorder": 30, "url": "https://media.crmls.org/medias/b3533a05-1ad5-4fd6-99b3-97314a92f586.jpg", "caption": "" }, "displayorder": 31, "url": "https://media.crmls.org/medias/fd9e9bde-459b-4c92-a8ed-84e7340bf7a4.jpg", "caption": "" }, "displayorder": 32, "url": "https://media.crmls.org/medias/2b6ad890-cb4a-4fa4-95f5-3aa450cc49c5.jpg", "caption": "" } ], "agent": { "name": "Kamran Montazami", "phone": "949-727-3737", "email": "kamran@kamranrealestate.com" }, "broker": { "name": "Re/Max Premier Realty", "phone": "", "email": "" } }; ]]>
2 Whitewood
ALISO VIEJ, CA 92656

Click here for map
Condo
$725,000
1,302 Sq Feet
2 Bedrooms
2 Bathrooms
1 Partial Bath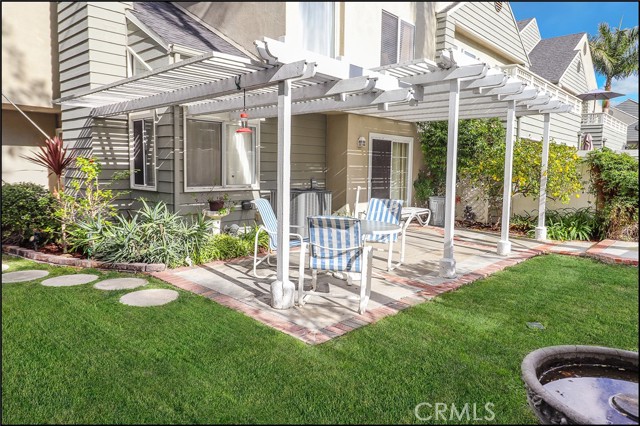 Details:
Lot Sq Feet:
1,000
Fireplaces:
0
HOA?
Yes
Bank Owned?
No
Status:
Pending
Remarks:
EXCEPTIONAL END UNIT LOCATION WITH HUGE YARD AND PRIVACY! Extra large and wide yard and an amazing end unit location, offering a two-story townhouse style floor plan with large living and dining room, two-story ceilings with large windows to pour in plenty of natural light, upgraded kitchen with Quartz countertops, designer cabinets, sink and faucet, attached garage with direct access and full size laundry area. Main floor also features a den area/can be office and large powder room. Second story features a large master suite with vaulted ceilings and views of lush greenbelts and trees, master bathroom with large vanity and second bedroom with second full bathroom at upstairs hall. All this plus upgraded HVAC system and an amazing yard with large covered patio area, lawn area, planters with citrus trees and palms. Perimeter location with added privacy and plenty of nearby open parking spaces! Resort style Glenwood recreation center with pool, spa, tennis and sports courts, clubhouse, gym and parks within short walking distance, highly sought after schools, excellent proximity to Aliso Viejo Town Center with shops, restaurants and entertainment, easy toll road (73) and beach access via 133 and nearby hiking, biking and nature trails!
There are currently no open houses for this property. Please contact
Kamran Montazami
to schedule an appointment.